I booked this trip about two months back, taking advantage of a decent deal on AirCanada.com. Ever since the 77W entered airline service I have been trying to get on one. Alas, it's a little tough to do if you're not planning on going on a long haul journey across the globe. I figured my best bet (ie, easiest and cheapest) would be AC. Initially I had looked at taking the 77W on the YYZ-YUL route, until I remembered that they were also doing YYZ-YVR, continuing to SYD, which would mean more time on the plane...and that makes me happy. I knew the flights would switch over to 77L equipment by February, so I made sure to book it before then. I'm sure the 77L is nice and all, but this trip was all about the 77W. Boy was it ever worth it. Of course, you have to take the good with the bad sometimes. And in this case, the bad meant flying on CRJ-100's between ATL and YYZ. Although as you will see, those even weren't that bad, much to my delight. Instead of my usual "out and back" same day trips, I actually spent the night in YVR, albeit at just a close-to-airport hotel. Anyway, sit back, relax, and enjoy Steve's 777-300ER adventure.
1/26/08
Air Canada Jazz #8627
ATL-YYZ
Canadair CRJ-100
Dep: 1605 (1620)
Arr: 1823 (1830)
Load: 50%
Boarding started a little late as the plane was a few minutes late inbound from YYZ. I only had one small backpack with me so I didn't have anything to gate check, which is always annoying. I made my way into the cabin of the CRJ and noticed that it was pretty nice looking. All leather seats, not bad. I had seat 6F, and the seat next to me was thankfully empty since the plane was only half full. Now I will say this...the seats were comfortable. They had a high back to them which I always appreciate, and they were padded well. It was easily the most comfortable CRJ I have ever been on. And since no one was next to me, I was not squished in like a sardine. The only bad thing was, as usual, the low windows...but the way I see it, it's only really bad on the ground. At least in the air you can see the world below quite easily. Most of the announcements were automated, and were played in both English and French. We were in the air at just about 4:30pm with an announced flying time of 1h35m. The lone F/A was very friendly and started a full beverage and buy on board "Cafe Jazz" service once we reached cruising altitude. I added the BOB service to my reservation at the time of booking for $12, and let me tell you, it was a pretty good deal. On this flight I got a bag of cashews (really good ones, too) and a cold Molson beer. All you do is show the F/A the code printed on your boarding pass and you can get up to $8 of food/alcohol purchases on each flight. Not bad for $12 total! Anyway, we started our descent around 5:50pm, after a very smooth flight. The weather wasn't all that great in YYZ when we touched down...snow and poor visibility...but we made it in one piece and parked at gate 164, thus concluding a very nice CRJ flight. Hey, it's about time someone has a good CRJ story to share, eh? Here are the pics from AC8627: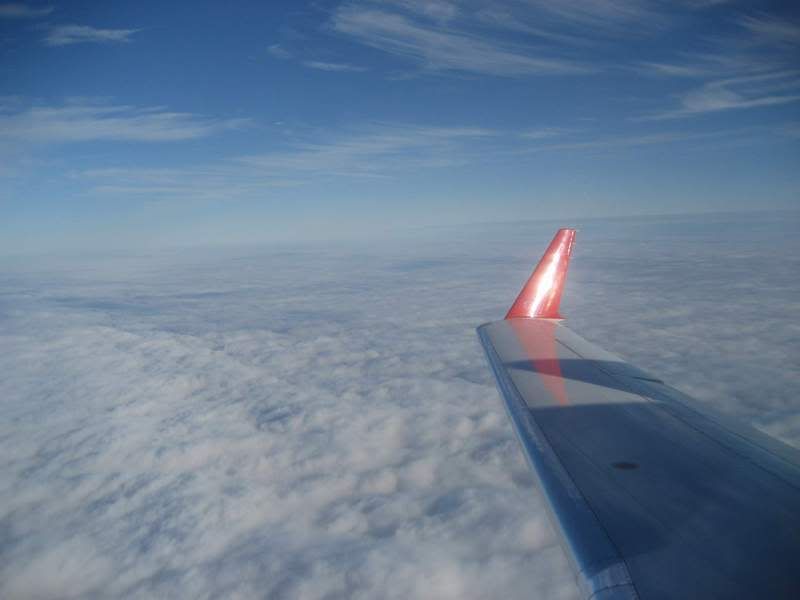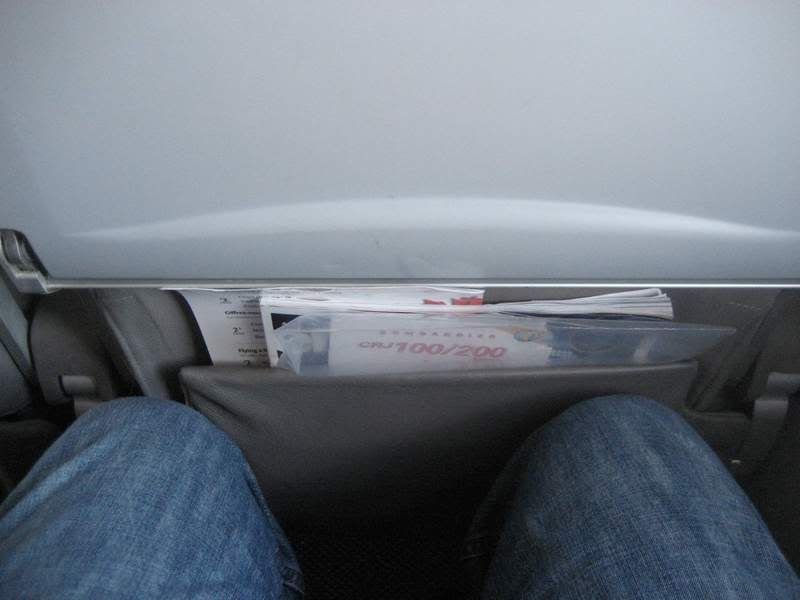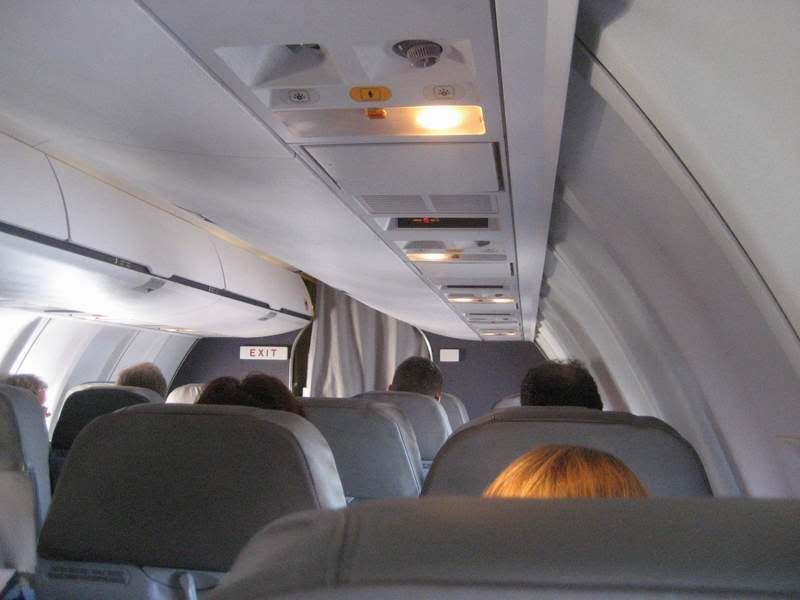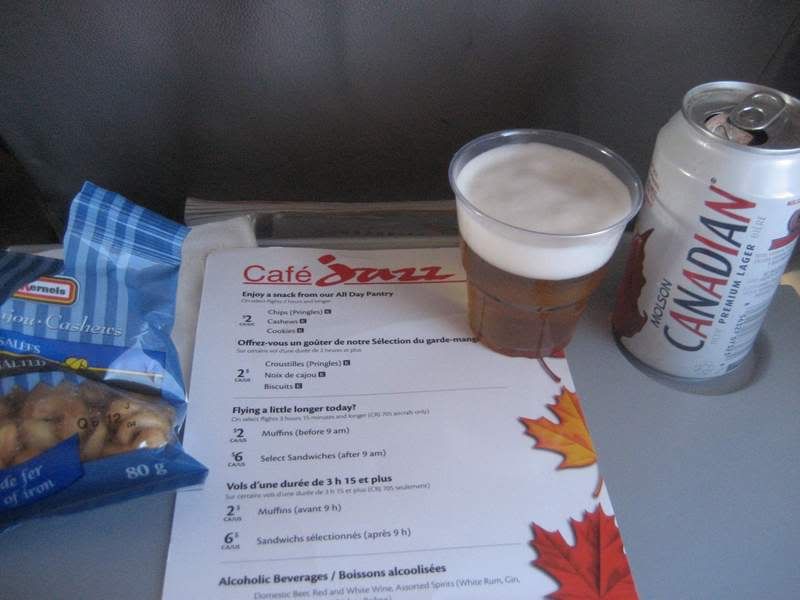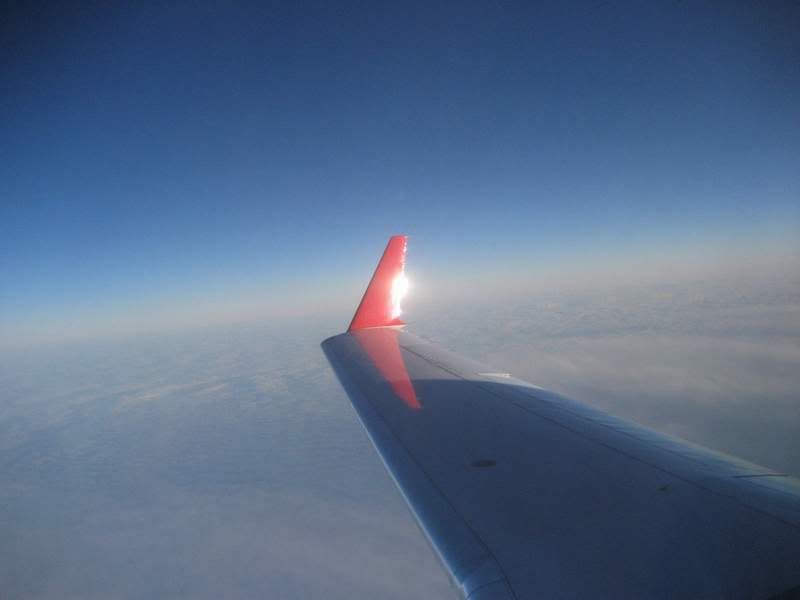 Well, I was officially in Canada. BUT, I still had to get through customs and immigration. I thought it would be a breeze, but it wasn't. Customs actually wasn't bad...the agent just gave me a strange look when she saw on my form that I'd only be in Canada for a day...but she cleared me and sent me on to immigration. Here's where the fun began. The immigration guy simply could not grasp the fact that anyone not planning on undertaking in questionable activities wouldn't have any reason to spend just one day in Canada. Specifically, he thought of no good reason why I should be flying all the way to YVR and then coming back the next day. He grilled me. He asked me if I knew friends there, if I have family there, what I do for a living, what I used to do, have I ever had a DWI, have I ever been arrested for anything (he named about ten things)...and this cycle continued over and over again for over five minutes before he took my passport and apparently ran a check on it to see if I was lying about not being arrested. When he found out I'm a man of my word, he stamped the passport, and said "have a nice day!". Welcome to Canada, indeed. The things I do for airplanes. Besides my experience at immigration, I had an overall positive view of YYZ. Very nice airport...very spacious and modern.
Air Canada #33
Boeing 777-300ER
YYZ-YVR
Dep: 2015 (2030)
Arr: 2215 (2245)
Load: 85%
Finally, the moment had come.
Boarding started at 7:45pm for this 4h35m flight to Vancouver. Since I had seat 22A, I was in the last group to be called. I made my way down the jetway and gave the airplane a friendly "pat" as I stepped into the huge cabin. I took a right, walking past the second Executive Class section, and quickly found seat 22A. 22B would be unoccupied on this trip. My first impression of the plane was a great one. Very comfortable seats and a slick looking IFE system called "EnRoute". I figured I would enjoy playing around with that later. The window in my row, while not aligned all that well (row 19 is missing a window, and you have to lean forward to look out the one in 22) offered a great view of the massive GE90 engine. We pushed back and made our way to the deicing pad where it was announced that it would take 20 minutes for us to be deiced. No bother to me...more time on the plane. While we were taxiing the safety demo was performed manually because it didn't work on the screens. I sort of knew then that nothing else would work on them, and I was at least partially right: the PTV's worked on some rows, and on others, including mine, they didn't. Bummer. All I could do was hope it would work on the flight back tomorrow (since it'd be a different ship number). Anyway, after being trounced in deicing fluid, we quickly made our way through the ice covered ramp area and found an open runway and took off in a hurry. It was a very powerful, and not overly loud, takeoff...the roll was only about thirty seconds. Once we leveled off at cruise altitude, the crew came around with a beverage and BOB service. I showed them my boarding pass and gladly accepted a Quizno's Prime Rib sandwich and a small can of Pringles to go along with my Ginger Ale. The sandwich really hit the spot...not huge, but not small...and it tasted fresh. After I downed that...since I didn't have the option of watching the PTV...I put on my earphones and listened to some Neil Young. Apparently I slept soundly for about two hours, because I woke up about 90 minutes out, just as the second beverage/BOB service was going around. Just water for me this time. My eyes were glued out the window for the last portion of the flight as we came into YVR under a mostly clear sky. It was a really smooth landing, and the plane came to a stop after only a few thousand feet. We parked at gate 51 next to a Westjet 737. Everyone, including SYD through passengers, had to deplane here. As for me...I was sorry to leave the plane. What a beast. I've heard a lot of good things about it but it pretty much exceeded all expectations. I snapped a couple of pictures of the mighty 77W and them made my way to the taxi stand. Excellent flight. Here are the pictures...not the best quality due to the snow, but I tried: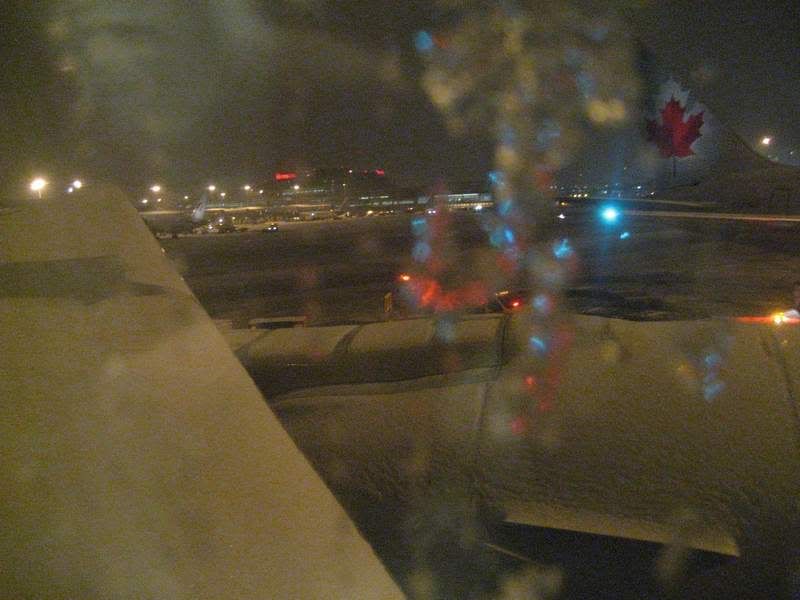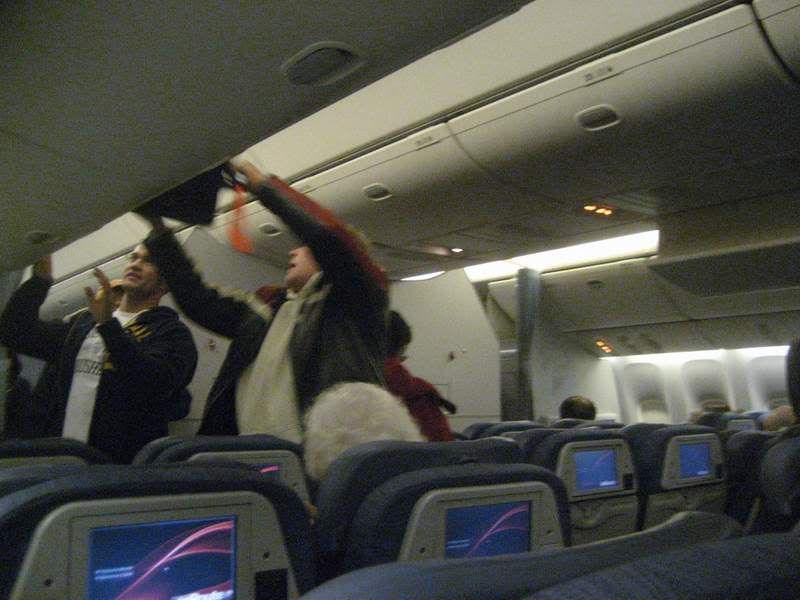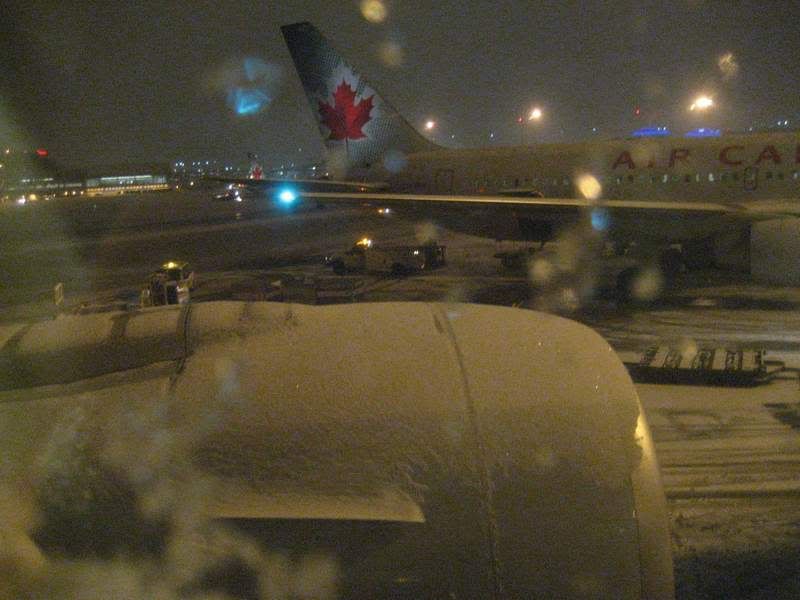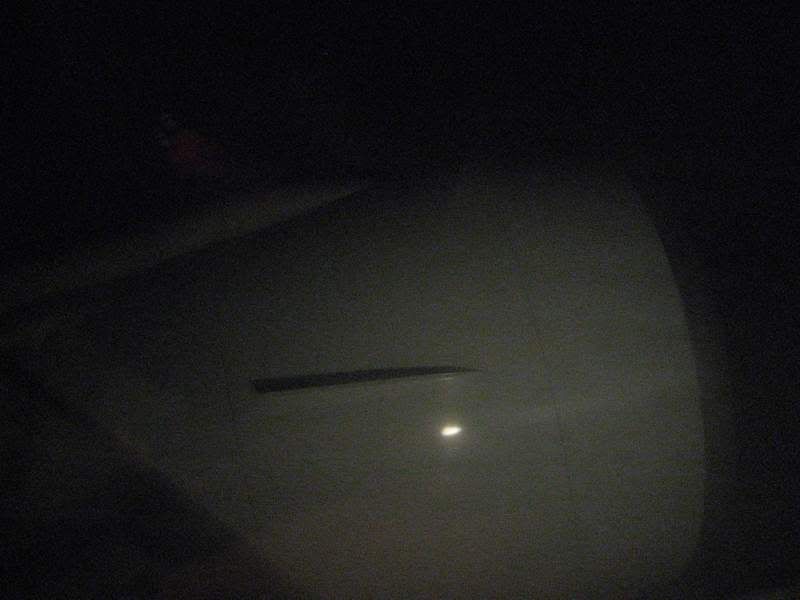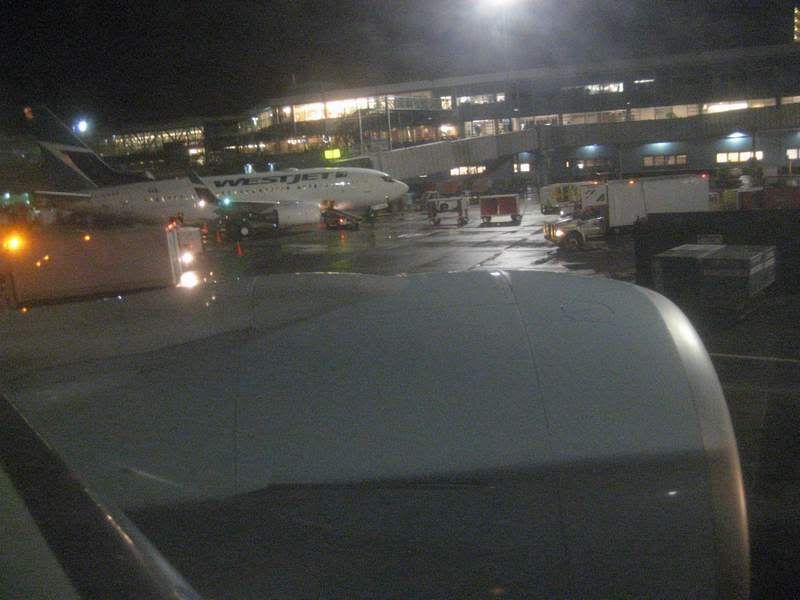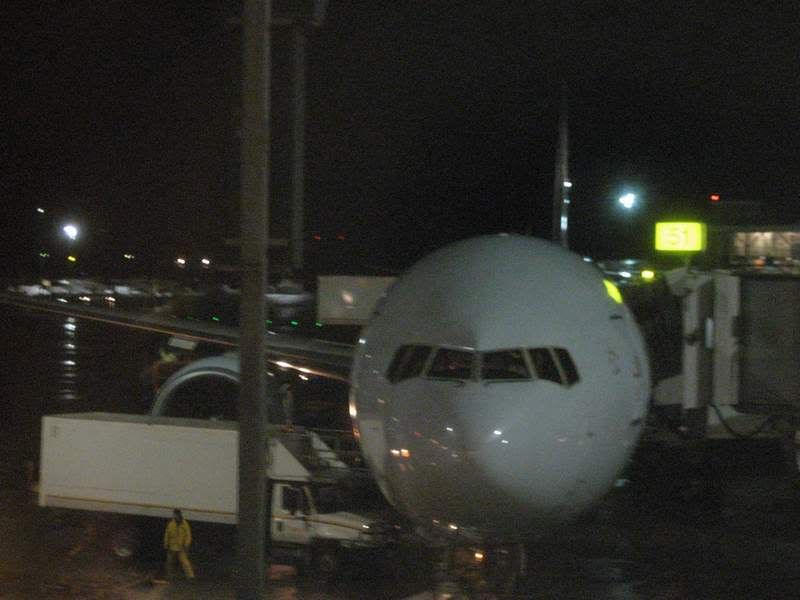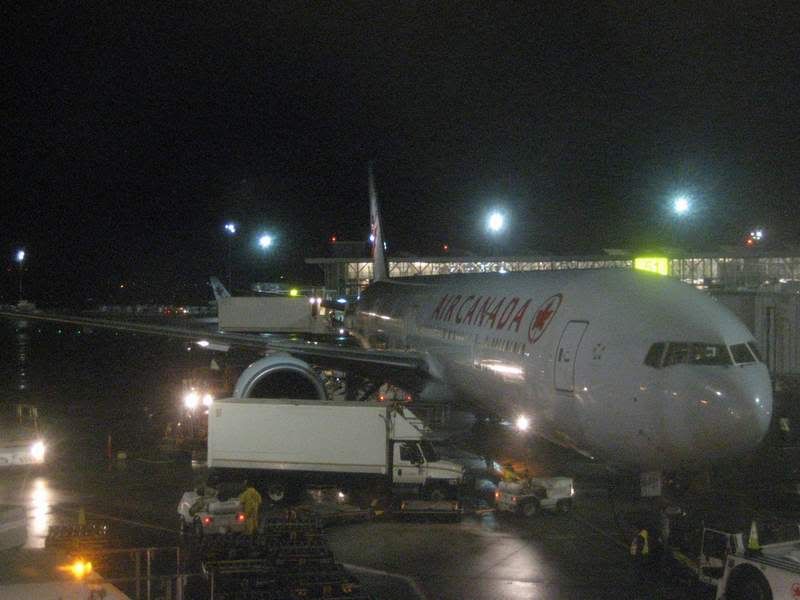 Since I had woke up at 4:45am that morning for work, I was pretty happy once I checked into the hotel...the Ramada Limited Vancouver Airport. It was a decent place less than ten minutes form the terminal in the city of Richmond.My room was clean and the bed turned out to be very comfortable. I was confirmed on the 7:00am airport shuttle, which would give me time to spend in the Maple Leaf Lounge before heading back to YYZ at 10:30am. Here are a couple of hotel pics: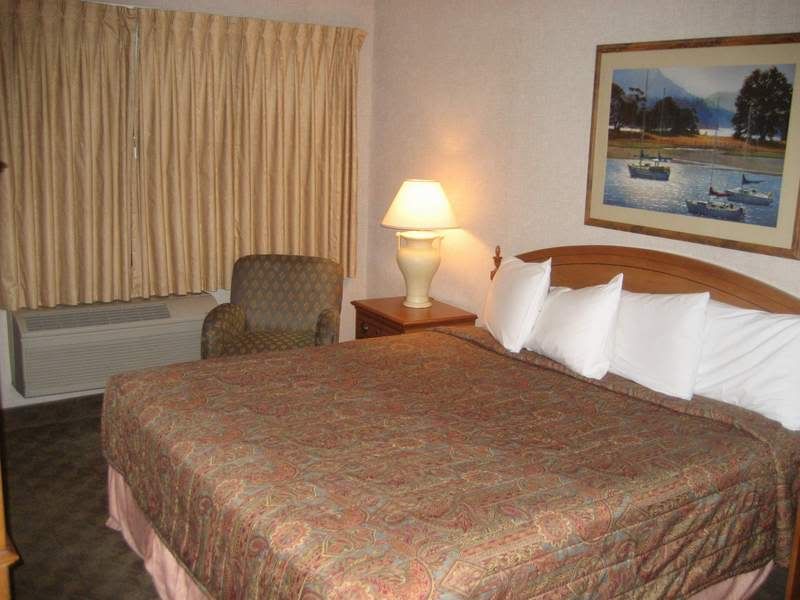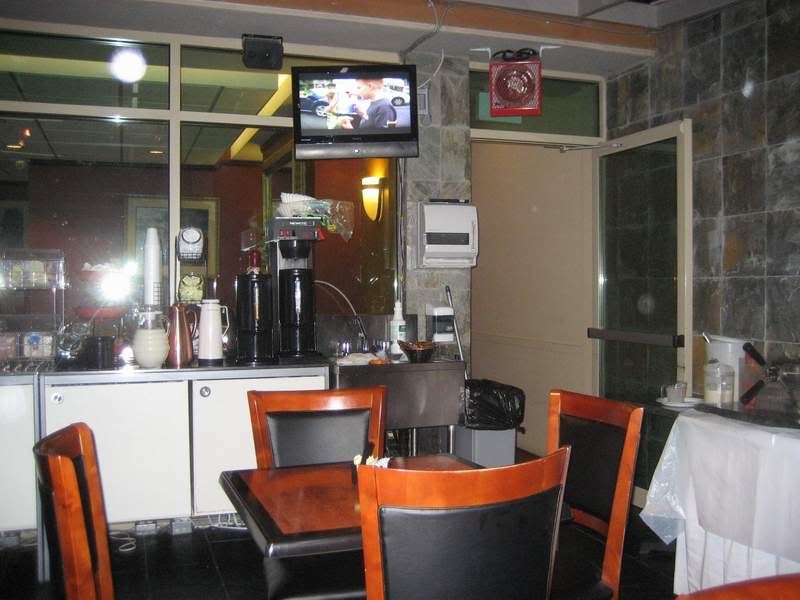 The shuttle made one stop at a local LaQuinta before reaching the YVR terminal at about 7:15am. As soon as I walked in, I took it upon myself to find a Tim Horton's. I have heard so much about the place, but have yet to try it. To my delight they had one right on the baggage claim level as I walked in, with basically no one in line. I grabbed a medium Coffee and a Canadian Maple donut and killed a few minutes in the large seating area. Two thumbs up for the coffee and the donut. I'm glad I gave the place a try. By that time it was about 7:45, so I proceeded togo through security in an attempt to find a Maple Leaf lounge. Security was painless, and I was through in less than three minutes. My flight back to YYZ would board from gate C-51 at 9:55am, so I had about two hours to kill. A nice airport information booth worker directed me to the lounge, and let me tell you, it was an impressive looking entrance: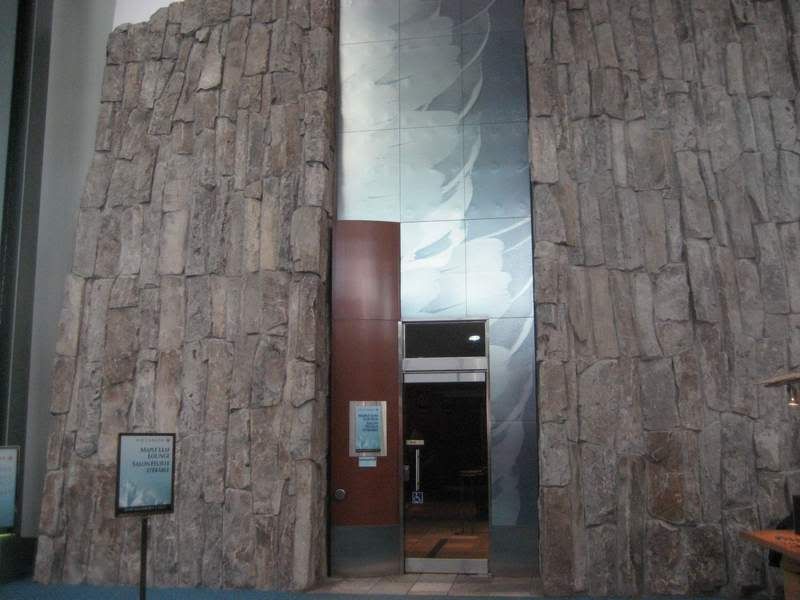 That doesn't show the huge waterfall which was just to the left of the picture. It was very nice. Anyway, I walked in, showed the desk attendant my boarding pass indicating lounge access, and walked up the stairs. The club was clean, modern, and spacious. They had complimentary beverages and a spread of assorted breakfast items such as muffins, croissants, and fruit, along with a bunch of Canadian newspapers and other assorted reading materials to enjoy. It wasn't too full so I found a nice spot next to a window, with a can of OJ in hand. I spent about an hour and a half in there before making my way to gate C51 at 9:30am for the 9:55am boarding call. Here are some of the pictures I took from the lounge, and of the lounge itself: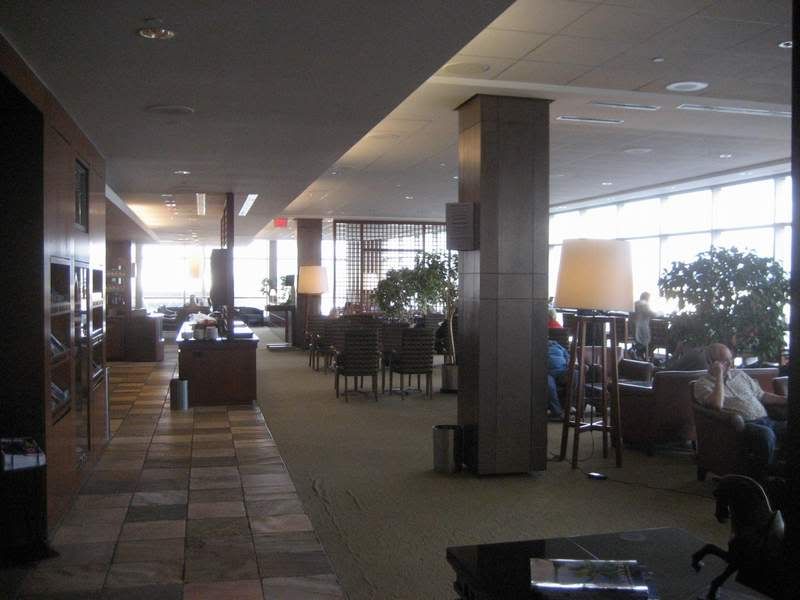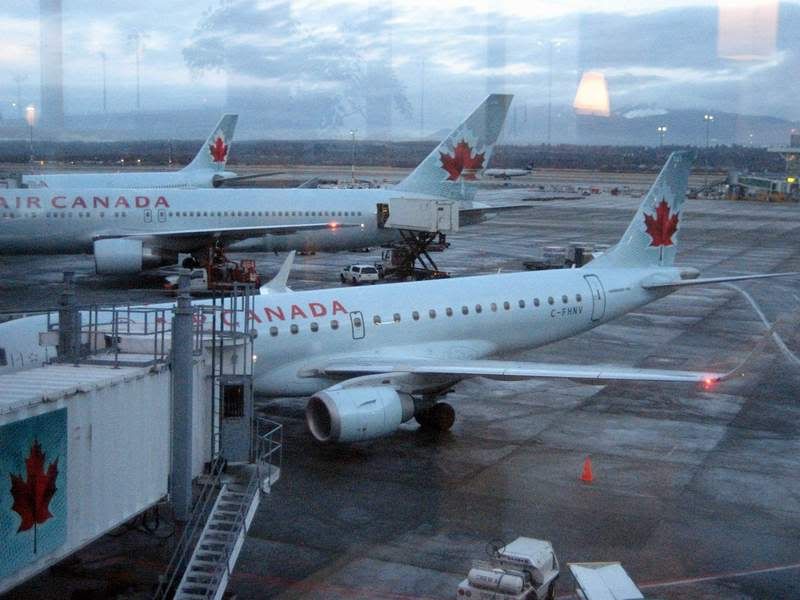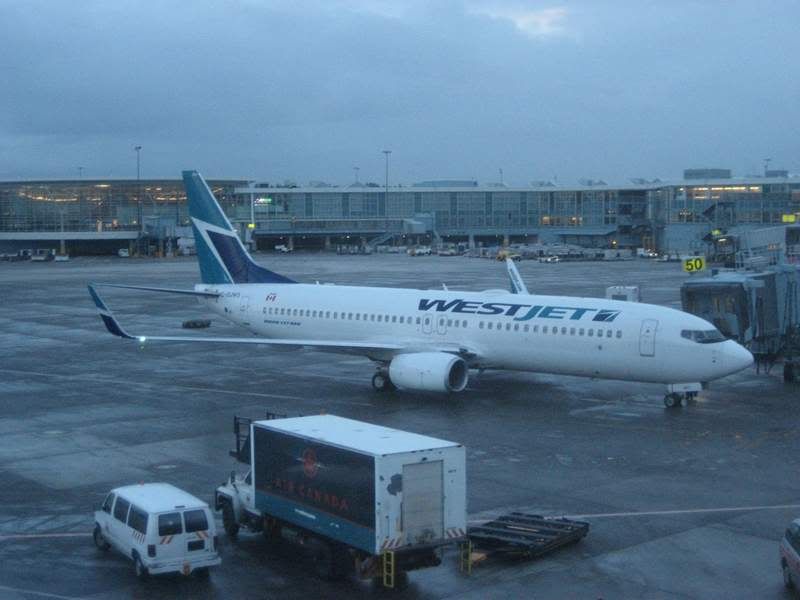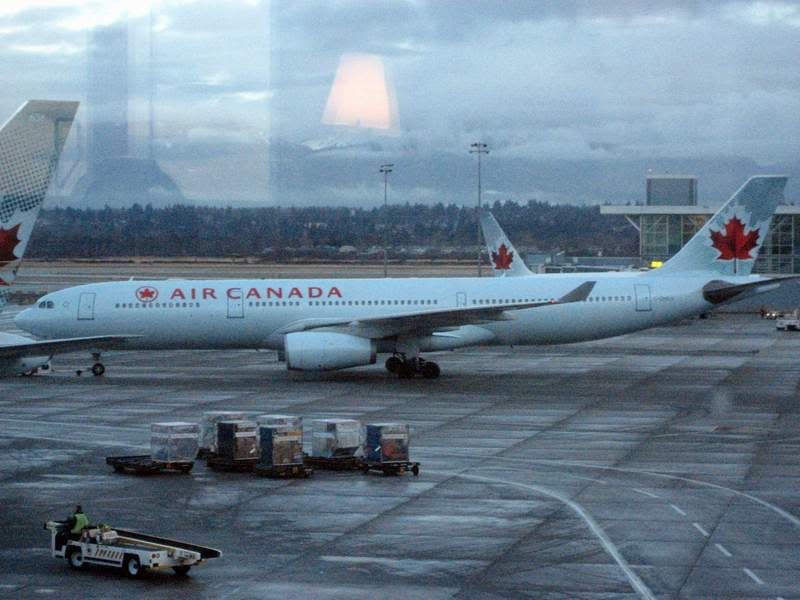 My plane touching down in the background from SYD
What a monster, eh?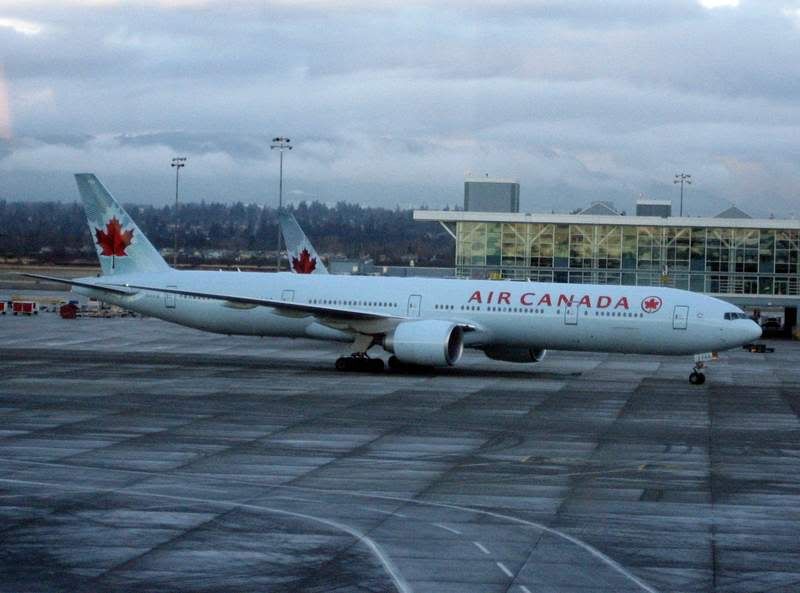 1/27/08
Air Canada #34
Boeing 777-300ER
YVR-YYZ
Dep: 1030 (1040)
Arr.: 1745 (1740)
Load: 90%
There was a huge crowd in the gate area. I could tell this one would be more full than the last one. Since the plane came in about ten minutes late from SYD, boarding was delayed slightly, but once it started around 10:05, it was completed fairly quickly for a plane of this size. I had seat 57K, 6th row from the back. As I walked down the aisle I just
was just overwhelmed by the sheer size of the 77W. It takes forever to reach row 57! I love it! Again, the middle seat in my row was empty, and boy did I ever have a great view this time around...no need to stretch my neck forward the look out. My eyes fluctuated between watching the ground crew load the cans and looking at that huge, sweeping wing. We pushed ten minutes late but we were still supposed to arrive YYZ on time if not a few minutes early. Flying time was scheduled for 3h35m. The PTV's worked fine this time around, which was good since I was determined to watch the movie "Into the Wild". After about a ten minute taxi, we were off after a 40 second takeoff roll. Unfortunately, the conditions were not optimal for me to take a takeoff video as the sun was directly in my eyes. Oh well. I just enjoyed the view...but the view didn't last long as we slammed through the clouds about twenty seconds after takeoff. Once we reached cruising altitude the IFE system was turned on, and the crew started the in flight service...again, just like the last flight, two rounds of beverages and BOB service, as well as a water service. My lunch today would be a Chicken Caesar sandwich from Quizno's and some more of those good cashews. I really enjoyed the movie "Into the Wild"...brilliant acting, excellent soundtrack, and a story which is at the same time sad and uplifting, if that's even possible. Once the movie ended, we only had about forty minutes of flight time remaining, and the crew came around picking up trash and headsets. It was a very smooth approach into YYZ, where the snow had stopped for the time being. The landing was perfect, and we eventually parked at a gate in the domestic terminal, number 100 and something, I forget now. It was an excellent flight. If you ever get a chance to fly on a 77W for those who haven't...just do it! It's one amazing piece of human engineering genius. Here are pics and a video: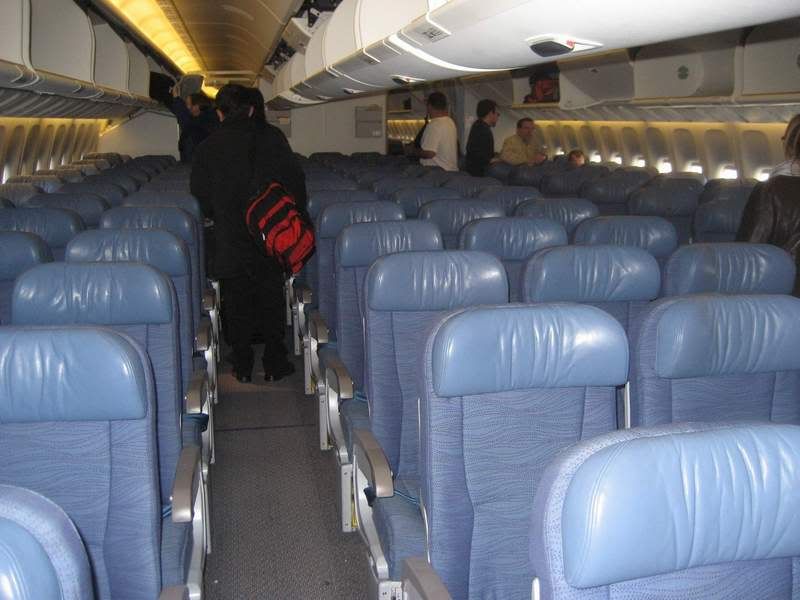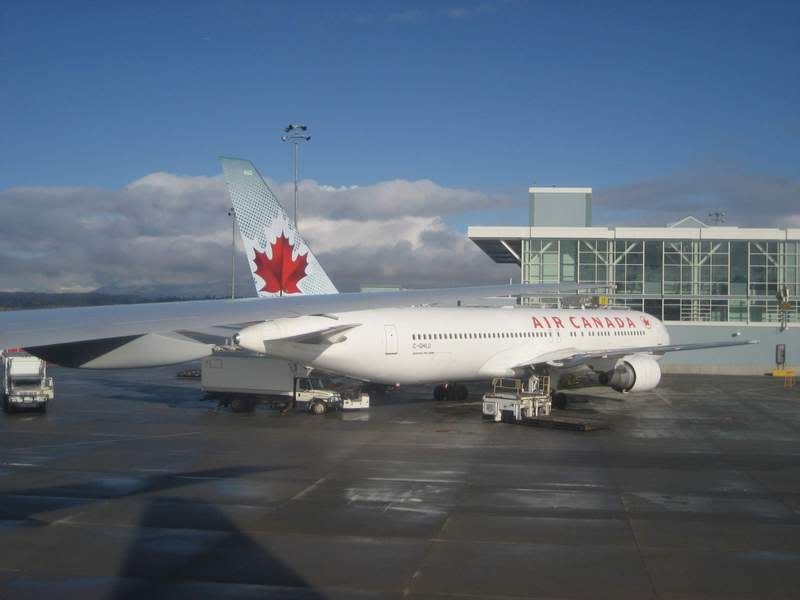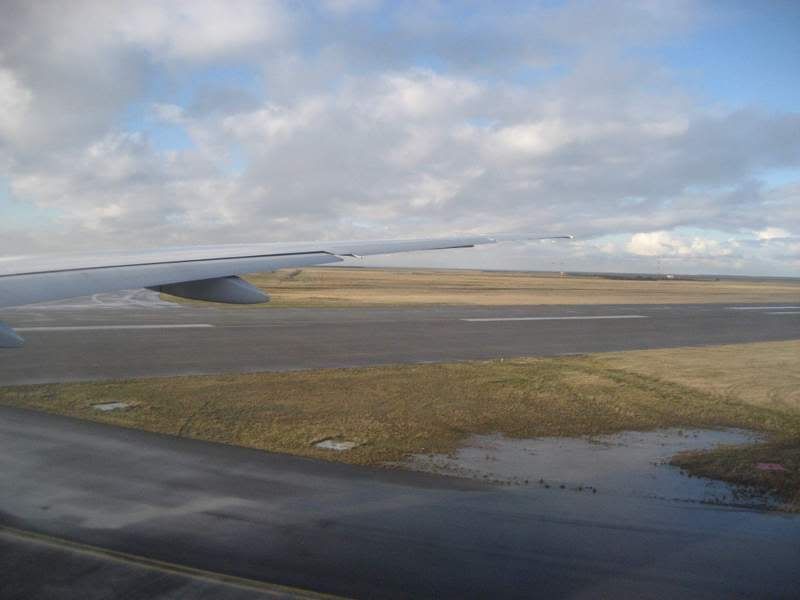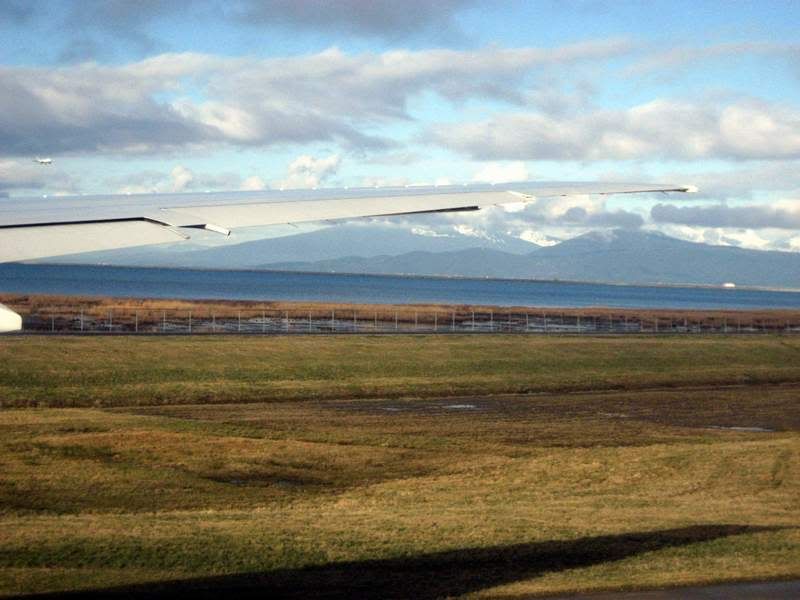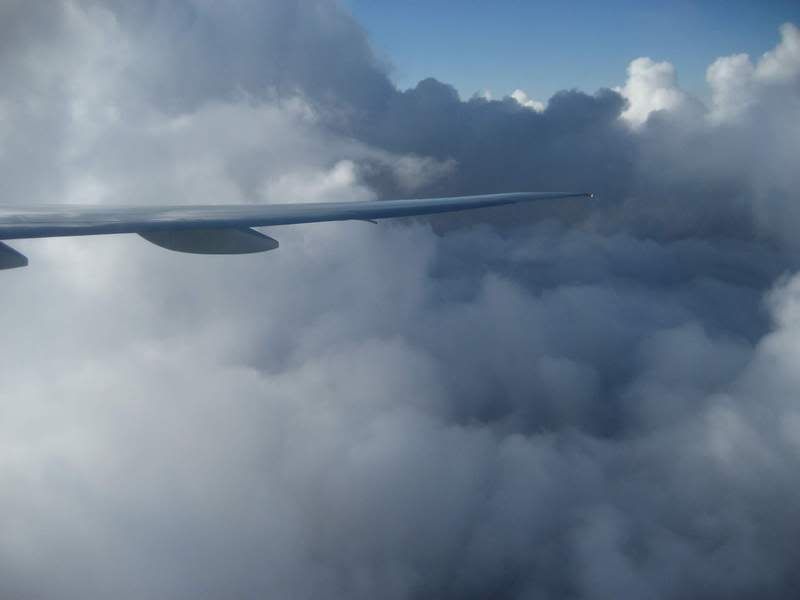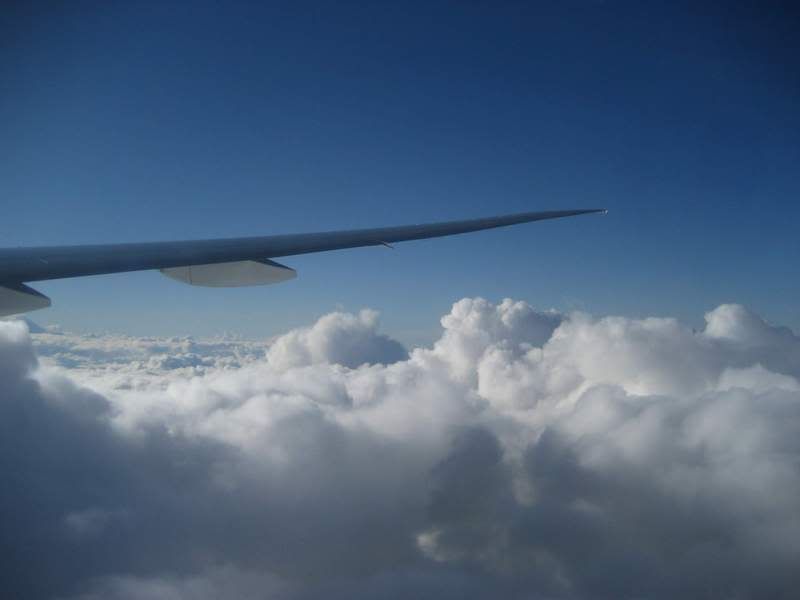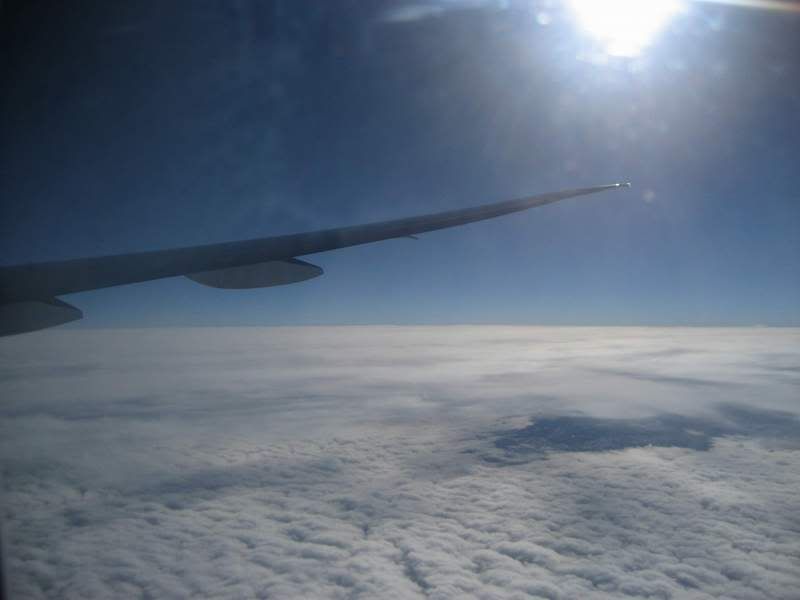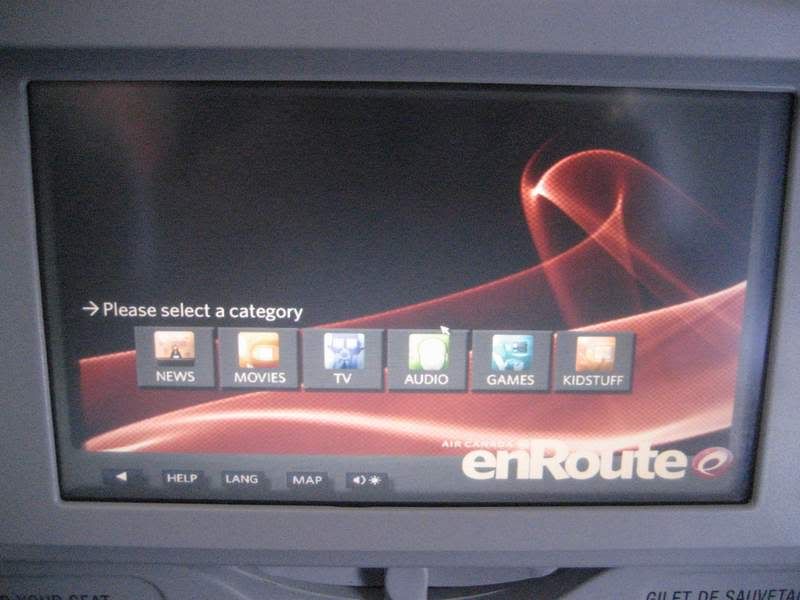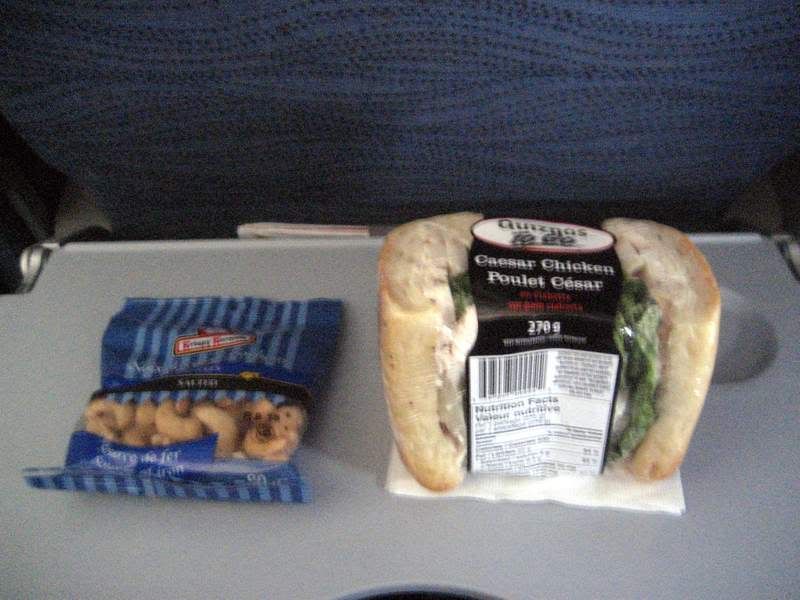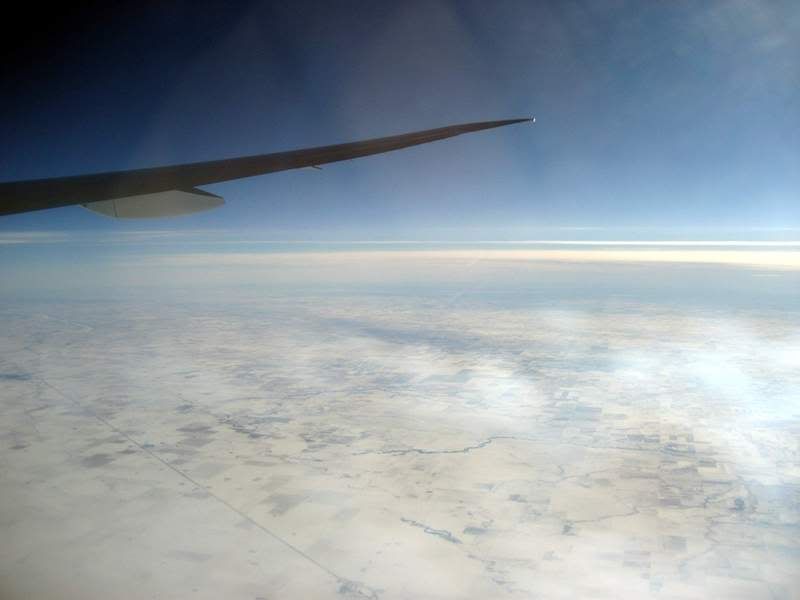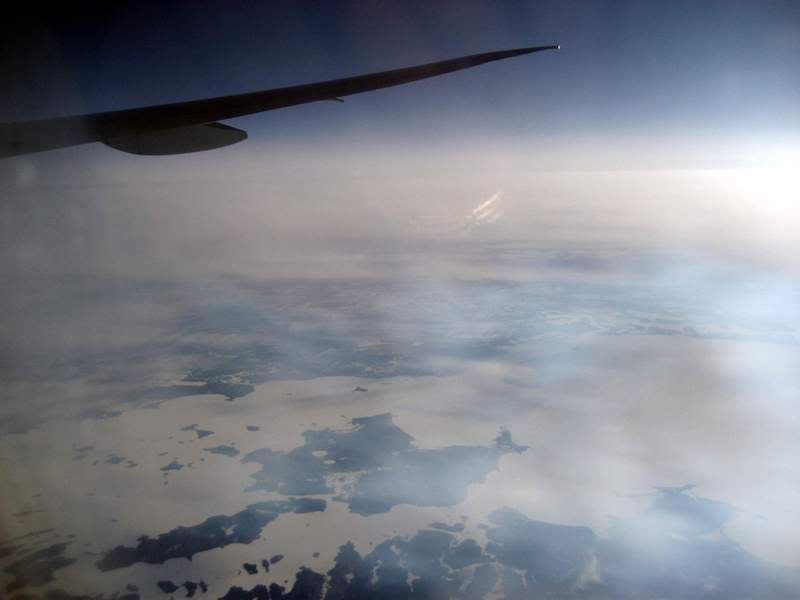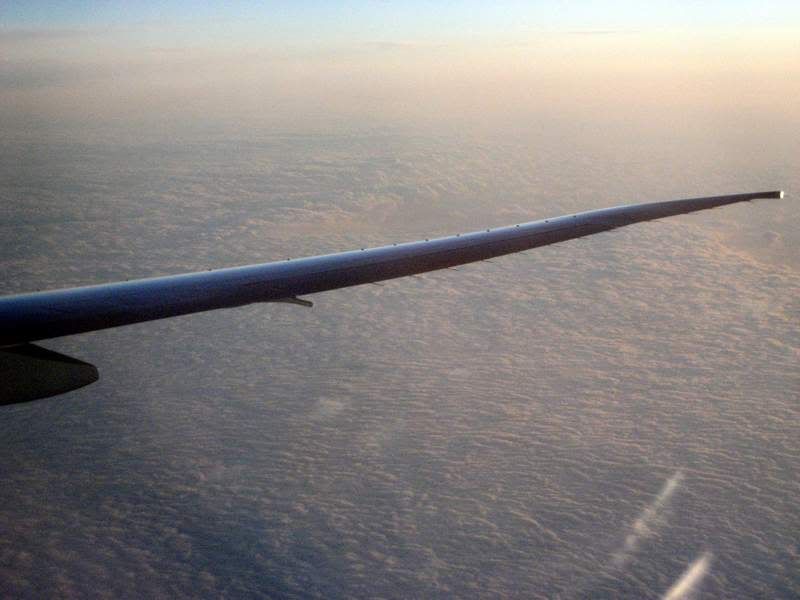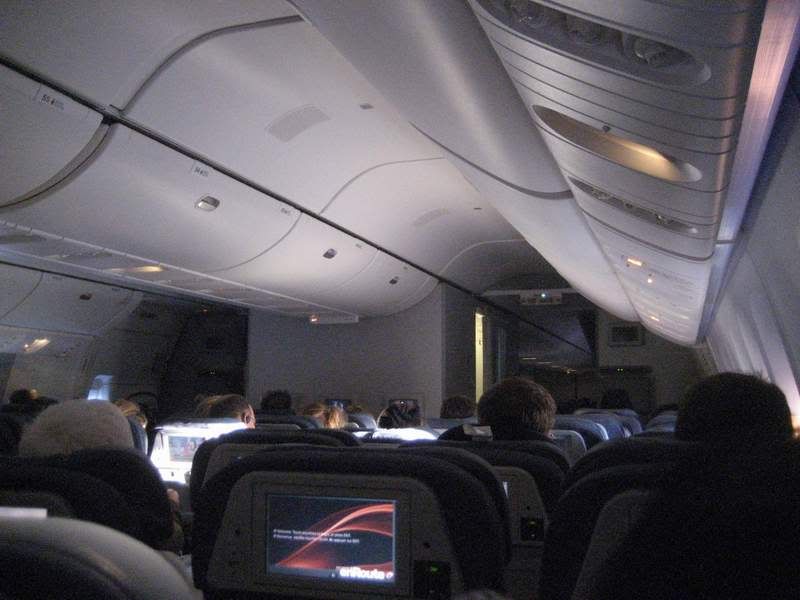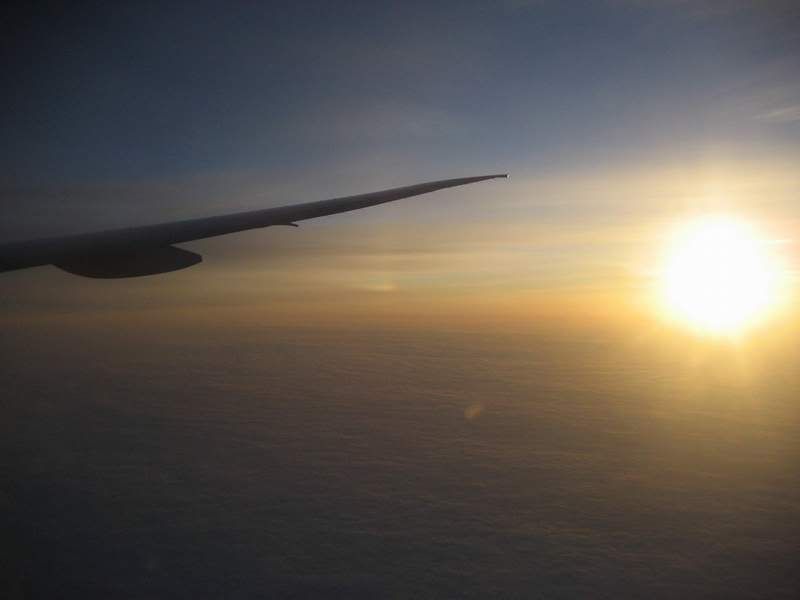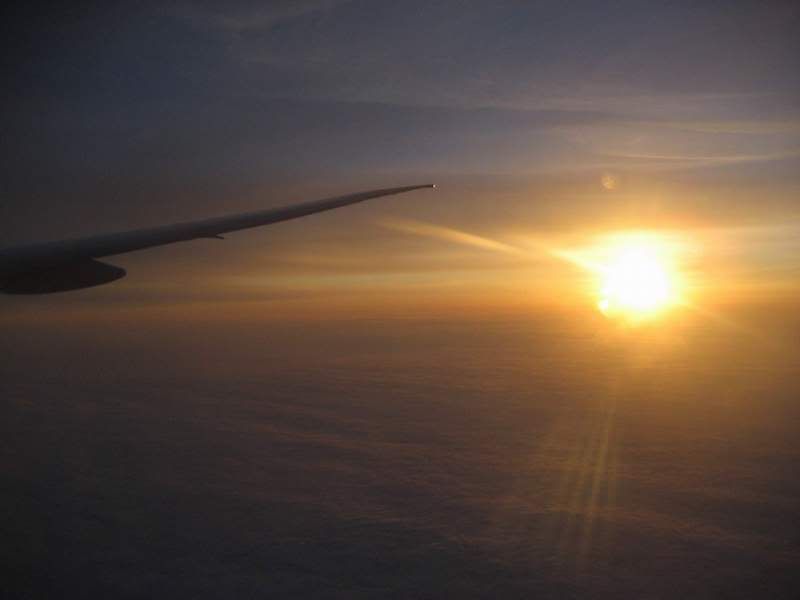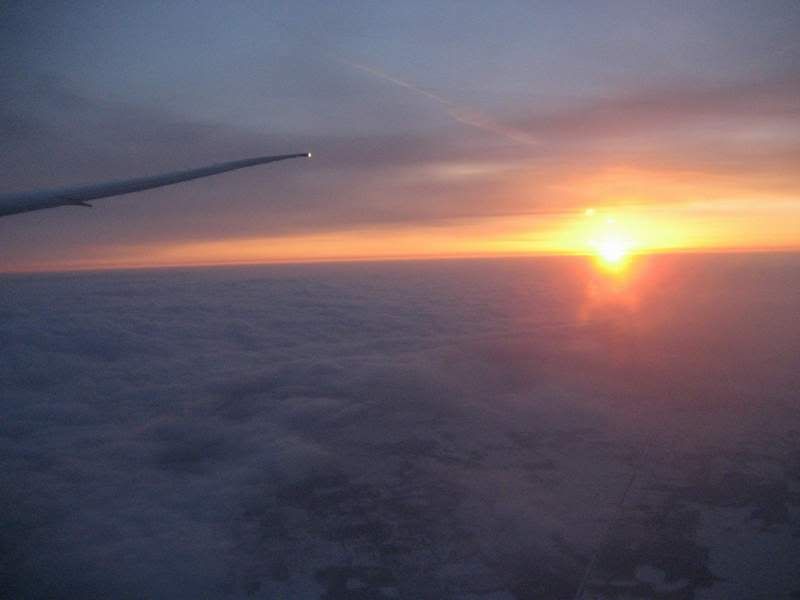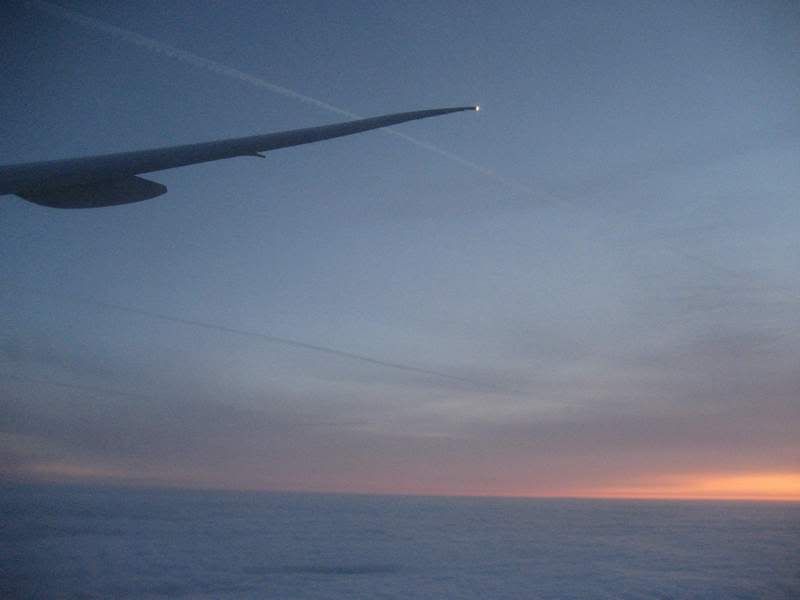 Boeing 777-300ER landing in Toronto
Add to My Profile
|
More Videos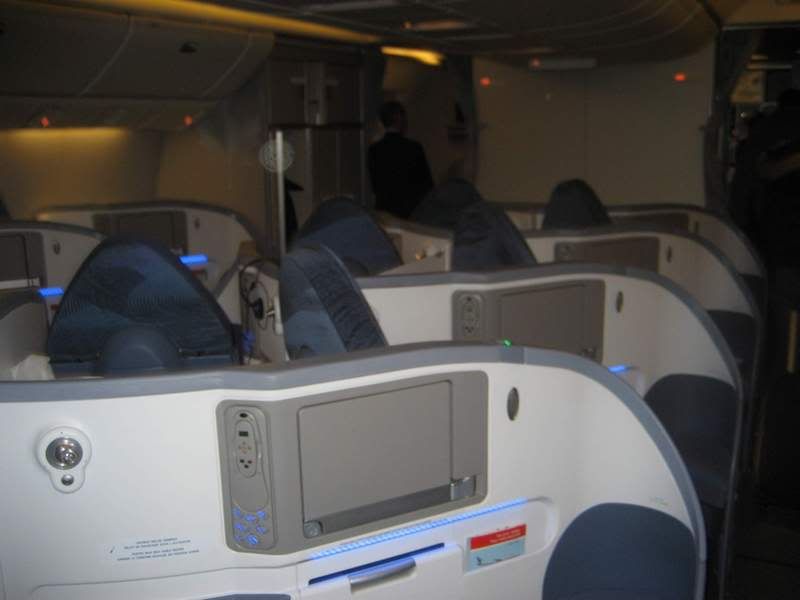 There wasn't any problem clearing U.S customs for me. All I was asked was what was the purpose of my visit and was I the only person traveling. After that, a friendly "welcome home!" from the agent. Nice and easy. The security checkpoint which followed was equally as easy...I was through in about two minutes. In a nice coincedence I spotted the Air Canada "airline lounge" sign right after I put my shoes back on, and proceeded to head up the elevators to check out YYZ's version of the Maple Leaf lounge. In a word...impressive. It was huge. They had two full bar setups with a nice assortment of liquors, a few beers on tap, wide variety of soft drinks and juices, snacks, and even two choices of soup and a nice looking salad. I tried the potato and leek soup and it was tasty. Also, I couldn't resist having a tall, cold glass of Guiness. Ah, it hit the spot. The club also featured a SONY theater room with a large TV and a wrap around couch in it as well as a large business work station. Here are a few pictures. It was a great place to kill a good hour: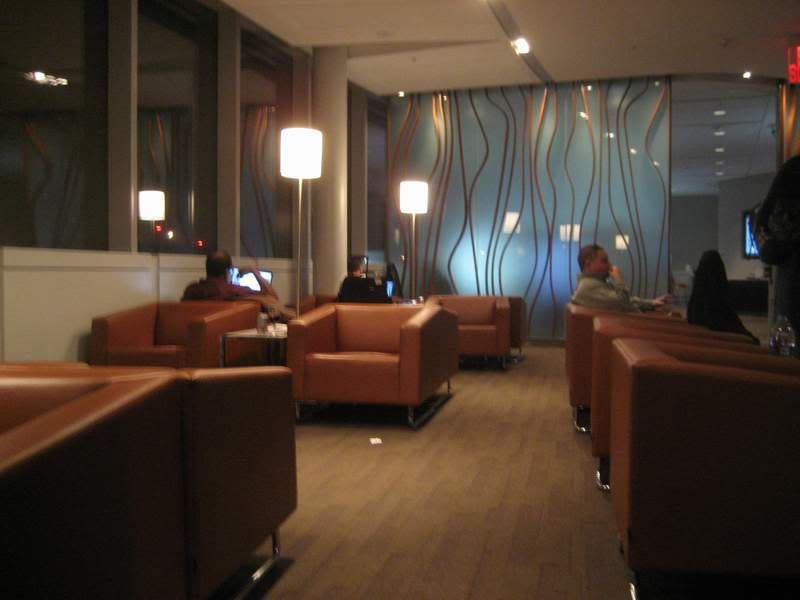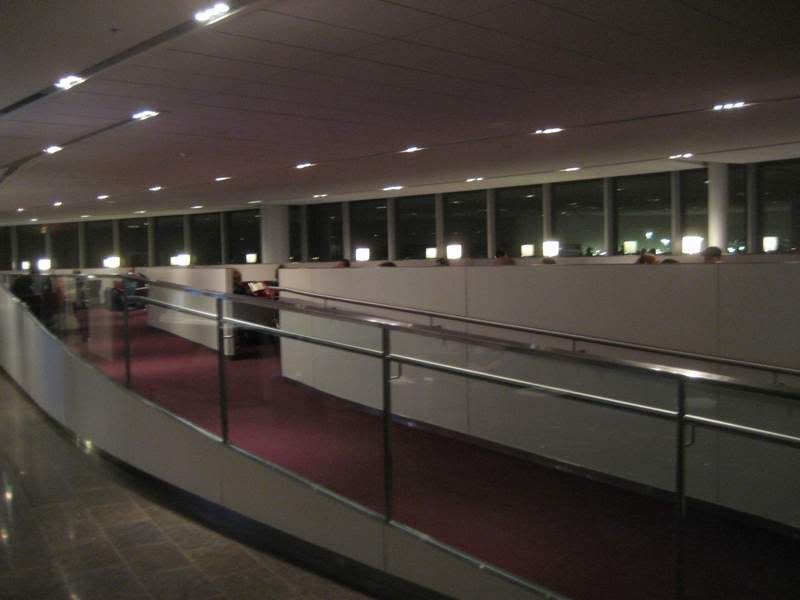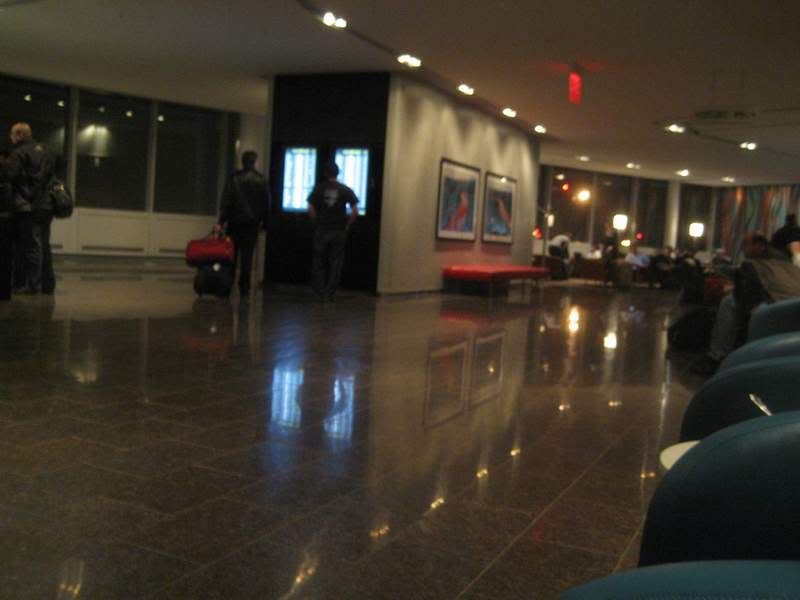 Air Canada Jazz #8628
Canadair CRJ-100
YYZ-ATL
Dep: 2035 (2035)
Arr: 2250 (2245)
Load: 50%
Boarding started at about 8:15pm for this one. It was going to be another light flight, which meant two seats to myself again. I had seat 9F. We pushed on time, made a brief stop to get deiced, and were airborne by 8:55PM. Flying time was 1h35m, and it was smooth pretty much the whole way. I had one final Molson beer and some Pringles while listening to some old school Pearl Jam. Before I knew it we were starting our descent. I spotted the sprawling Mall of Georgia so I knew we were getting close. The plane floated a little bit on landing but once the wheels hit we came to a stop quickly and parked at gate D-11. Once again, it was a comfortable CRJ ride. It would have been decidedly less comfortable if someone would have sat next to me, but I'll take good luck when I can get it. Here's my one and only shot from the flight: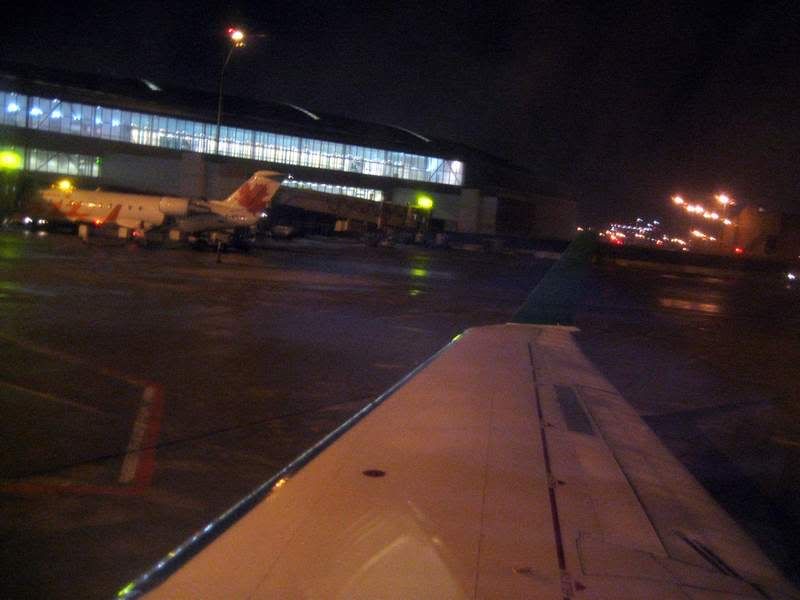 So that's all for now...hope you guys enjoyed reading this. My next flight will be at the end of next month....ATL-MSY on AirTran.