Last Thursday I heard from my manager that I needed to go to ZRH for a couple of days, so I had to book some tickets for this. The best option was LX with a direct morning flight from AMS to ZRH leaving at 07.20hrs LT. The paperticket was issued within minutes and I was ready for departure.
Monday my alarmclock took me back to the land of the living around 03.30 as I needed to get in the car at 04.15. A quick shower and cup of coffee later I took the road A7 southbound towards AMS. Traffic was already getting busy and the trip took me over an hour this time.
It must have been around 06.30 that I checked in and passed the passport control. I bought another cup of coffee and went to the waiting lounge at gate G02 where a nice white A319 was waiting in the cold for her first pax of the day.
My cat was the first who packed himself, but I had to unpack him
Security at AMS for non-Schengen destinations is done at the gate, so after the security people arrived at the gate, everybody needed to leave the waiting are in order to make it possible to check the area for any forbidden items. The X-ray machines were turned on and we queued up. At the same time the aircraft was ready for boarding so we could walk up to the finger to enter the aircraft.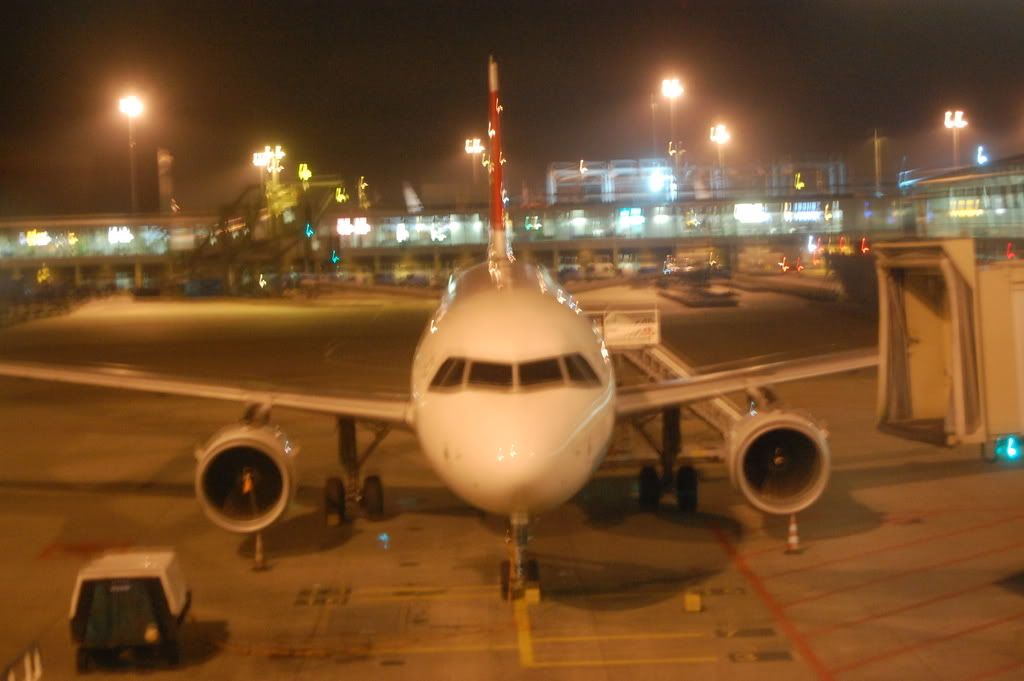 Flight : LX 737
Stretch : AMS-ZRH
Date : 28jan 2008
Aircraft : Airbus A319-111 ( cn 621 )
Delivered : 18oct 1996 to Swissair, later to Swiss
Registration : HB-IPY
Seat : 33A
Load : 85%
6th flight on the 319, and the 1st on this machine.
Also my 1st flight with Swiss.
When I looked to my boarding pass I saw seatno. 33A which I found somewhat strange on an A319. When I entered the aircraft I noticed that row 20 / 28 were missing on the 319. To be honest I was wondering why that was. Later I found out that Swiss has 36rows on each type of the 320-family to be able to change a/c types on short notice without having to reseat too many people. I think it is a smart move.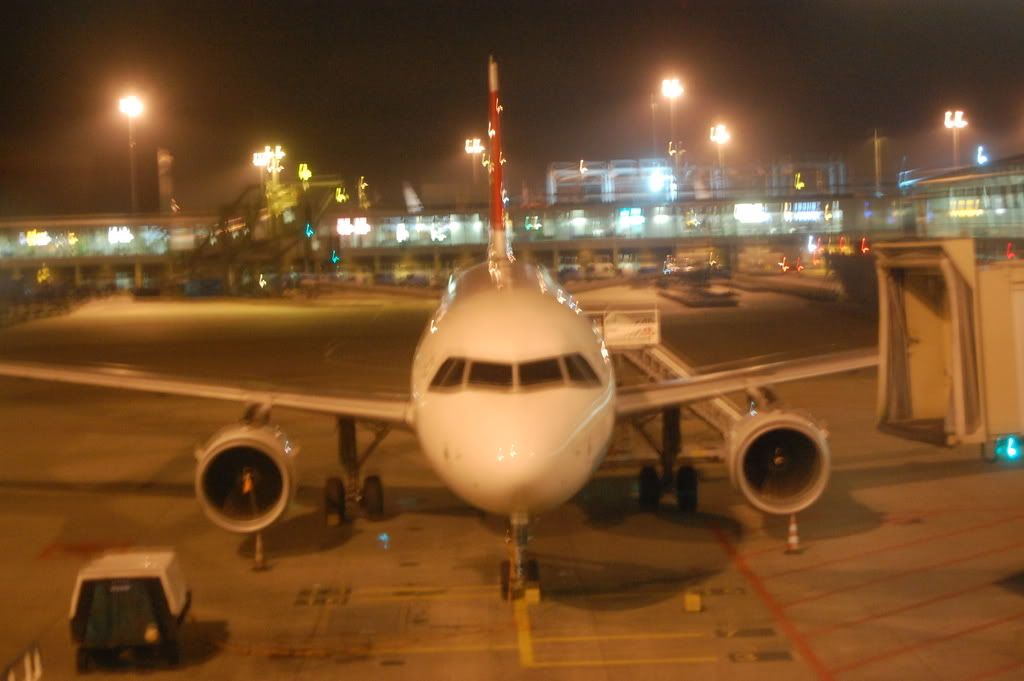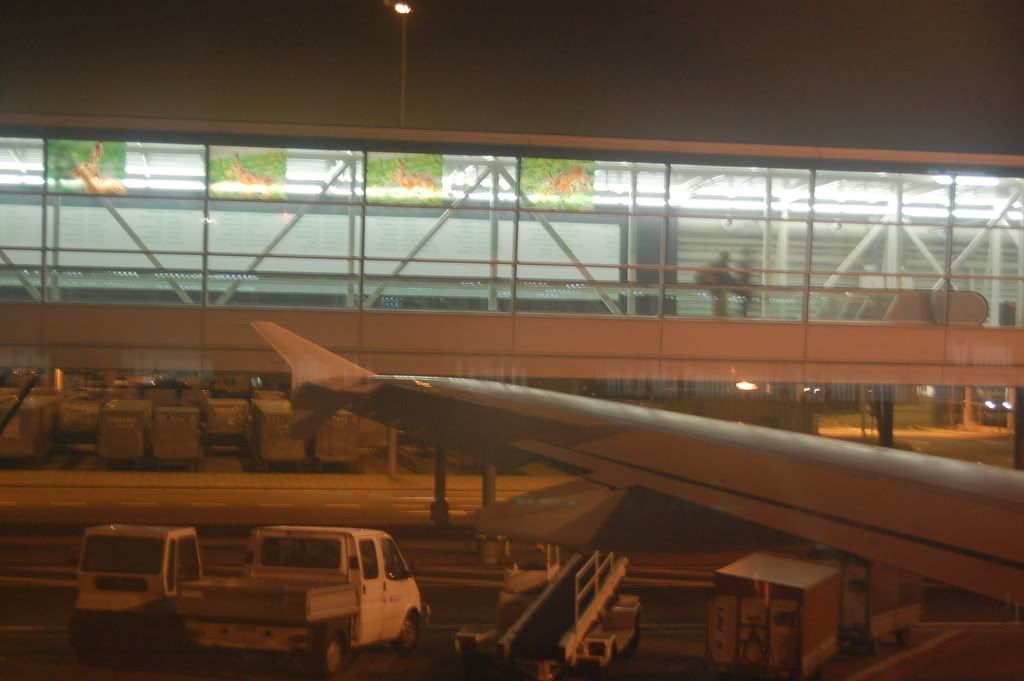 Boarding was quite slow, and the cabin crew asked 4 times if passengers could please take their seats. Lots of people kept standing and chatting, while they were already done with putting their hand-luggage in the overheads…..
So a couple of minutes late we were finally ready for pushback from gate G 02. A short taxi to rwy 24 and a direct rolling start without holding. The take off seemed extremely powerful, and was one of the steepest climbs out of AMS I have experienced so far.
A sharp turn to the left was done and an eastern course was set. The routing was via the Ruhrgebiet, FRA, STR and then southbound to the Swiss border.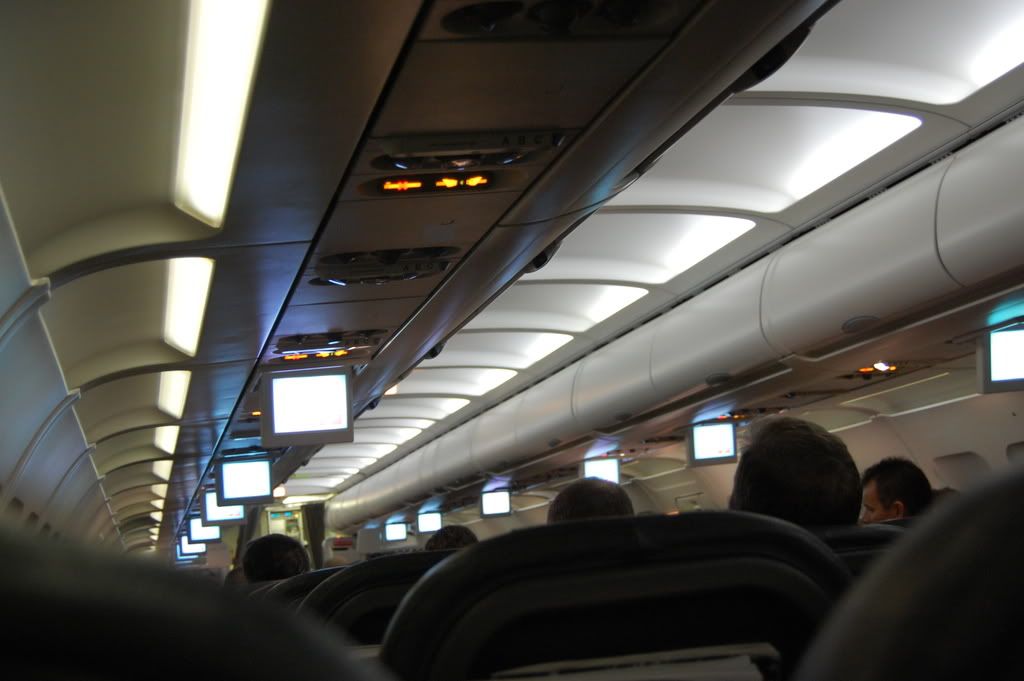 Soon after take off the 2 experienced male and 1 experienced female flight-attendants started service. Our breakfast consisted of a nice cup of coffee and a blackberry muffin.
The muffin was of great taste, but somewhat on the small side.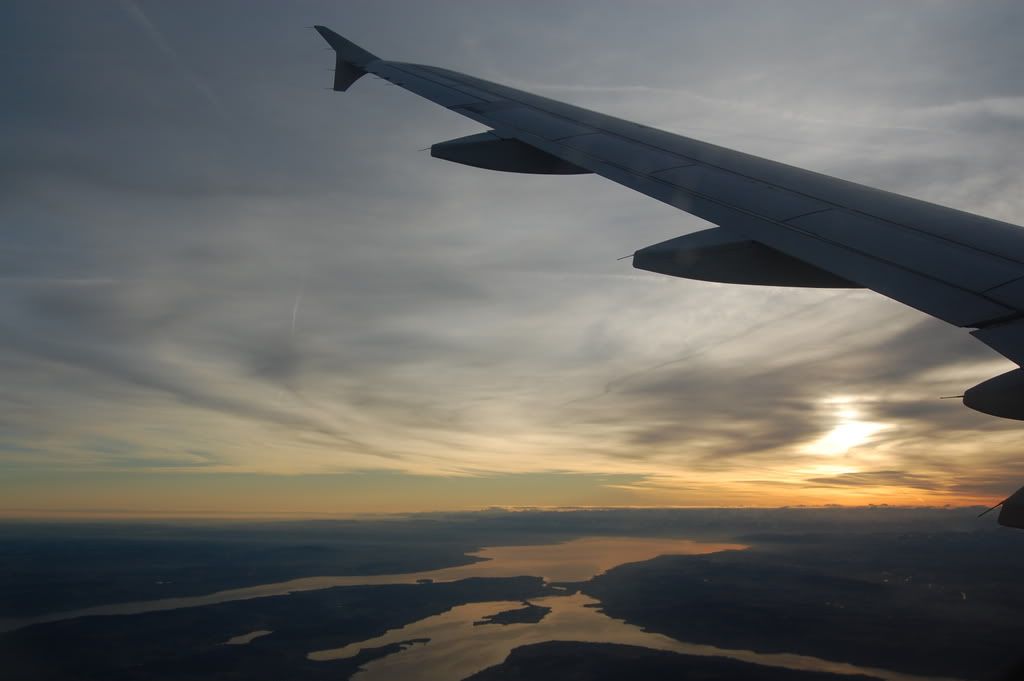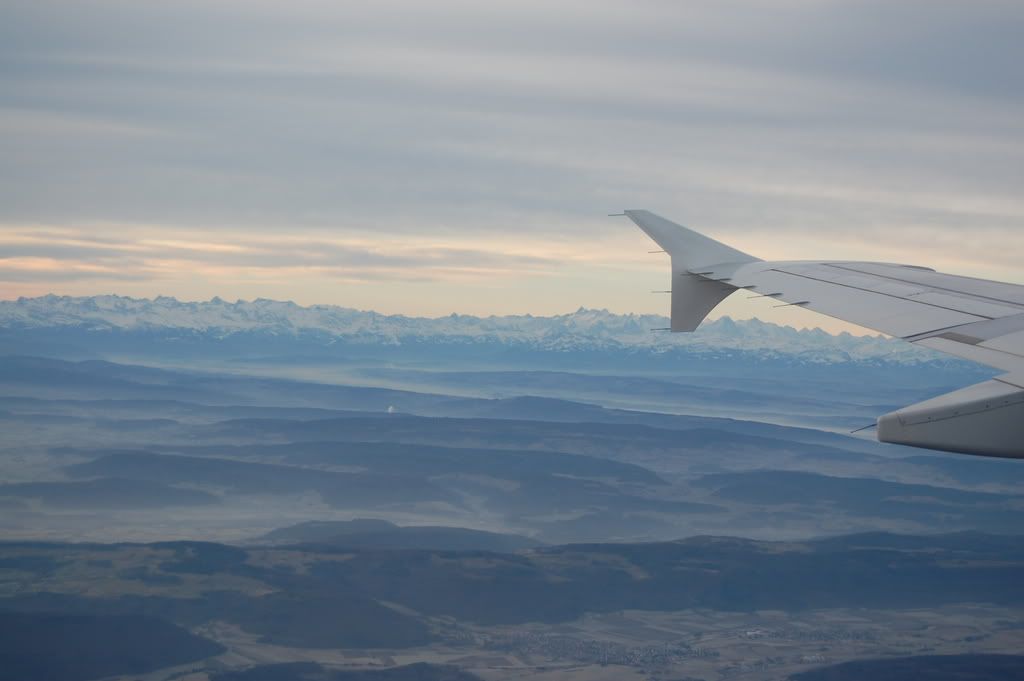 Soon we were descending towards ZRH airport and touched down very smoothly and breaked without the thrust-reversers applied. I can't exactly say which runway, but we needed to cross a runway before we docked at a finger-gate in Terminal A.
Unfortunately there was a large queue at the passport control. I still find it strange that only 2 desks were opened, even though several flights arrived from the European network.
I was picked up by the local manager and went to the office.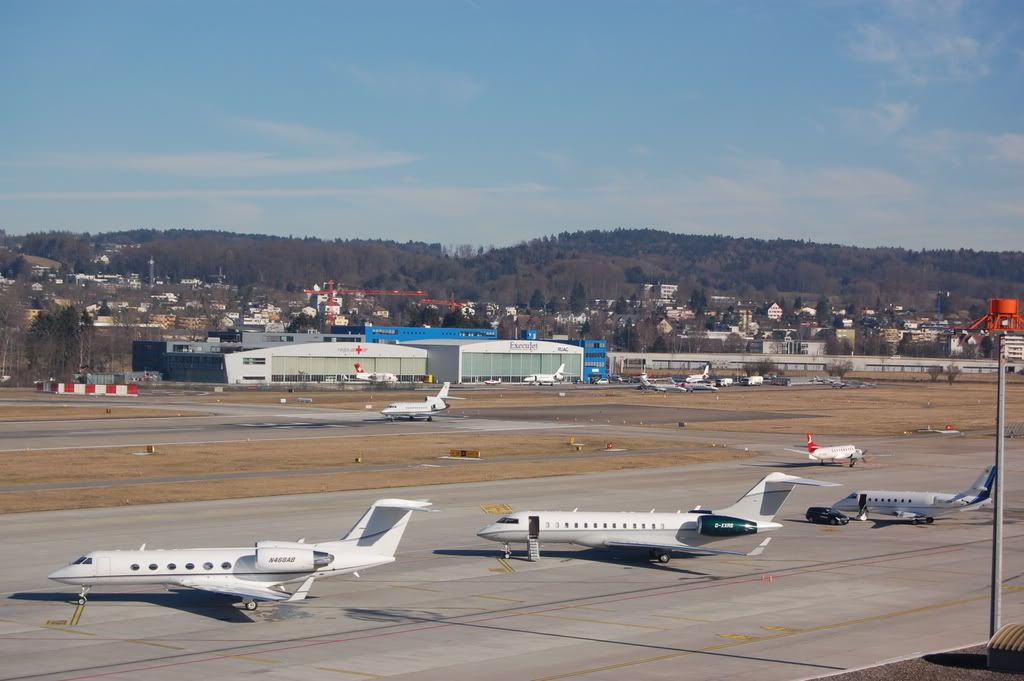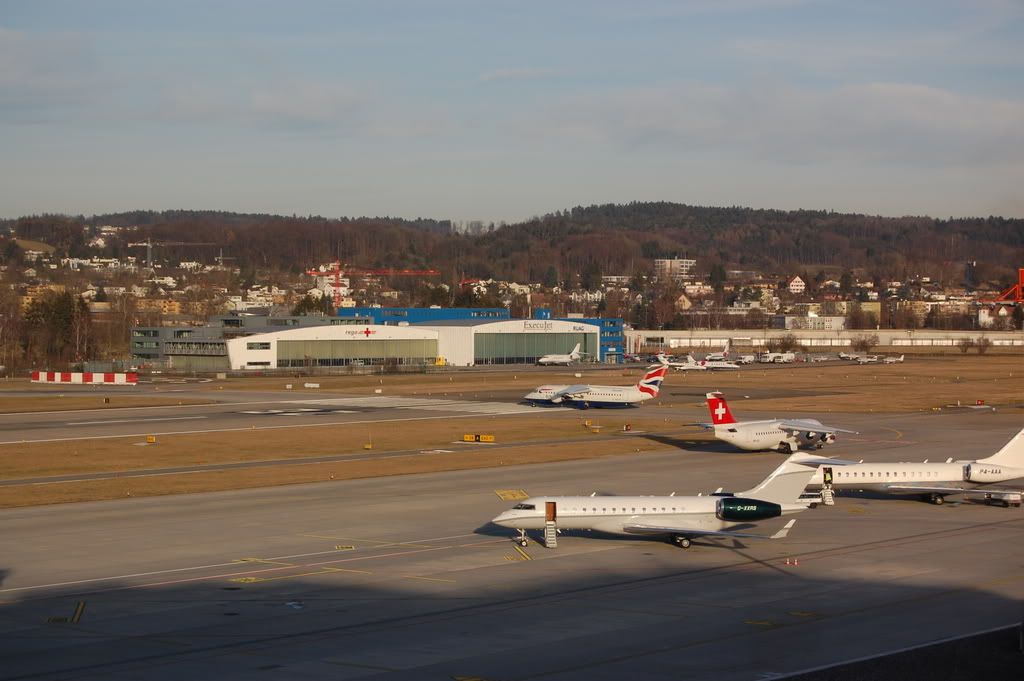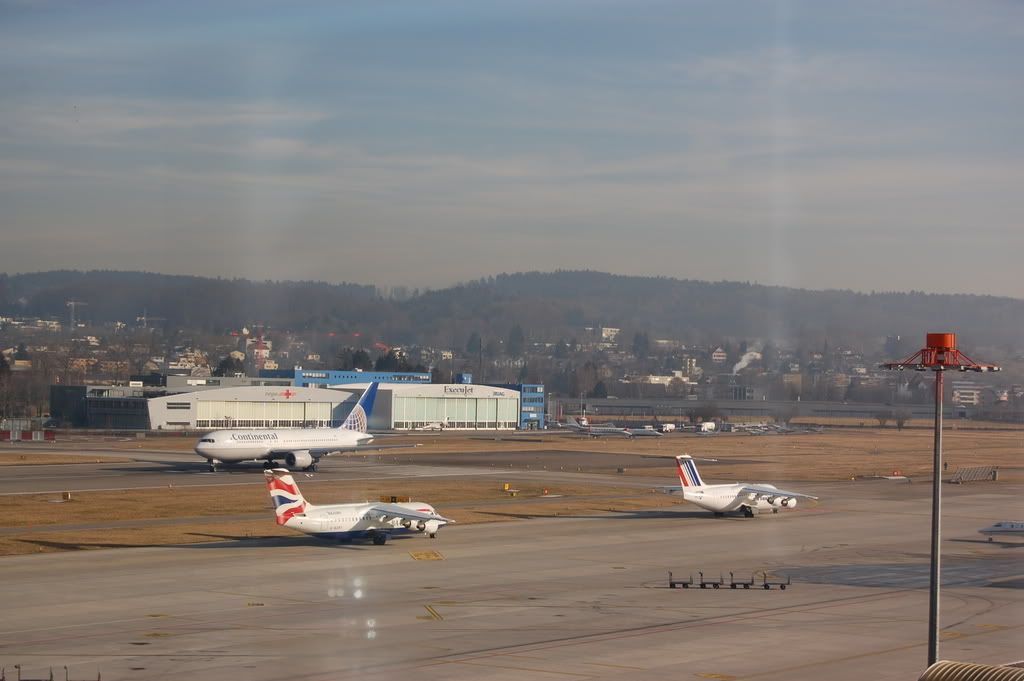 Unfortunately there was no time to visit downtown Zurich, so this has to wait for another time.
After two long days it was time to go back to AMS and I walked to the terminal and checked in for my evening flight back. The assigned gate was A66 which was a 10 minute walk from passport control and security check.
I had to open my roll-on as they detected something 'strange'. It turned out to be my razorblade which contains a small battery, but it was ok after they checked it.
At the gate there was an extra passport control and we needed to stamp our tickets before boarding.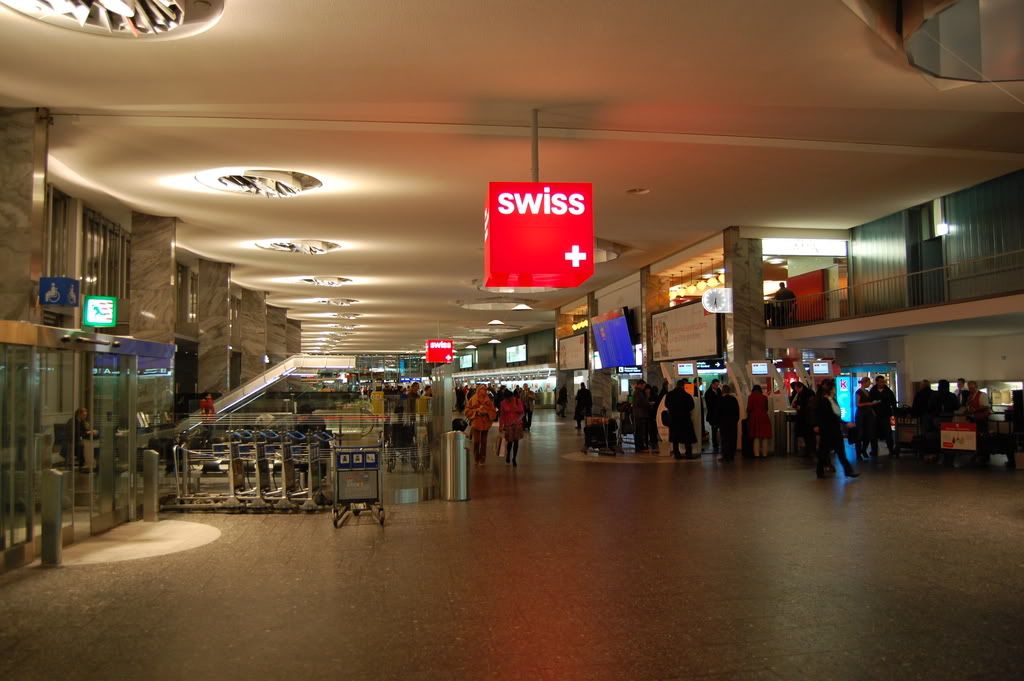 Flight : LX 736
Stretch : ZRH-AMS
Date : 29jan 2008
Aircraft : Airbus A320-214 ( cn 701 )
Delivered : 30jun 1997 to Swissair, later to Swiss
Registration : HB-IJQ
Seat : 36F
Load : 75%
7th flight on the 320, and the 1st on this machine.
Boarding was called and I was one of the first to board the aircraft. 4 younger female flight attendants welcomed us on board. I took my window seat on the very last row, as it was the only window seat available. I knew that the lavatory was directly behind me, but I just hoped not too many passengers needed a pit-stop.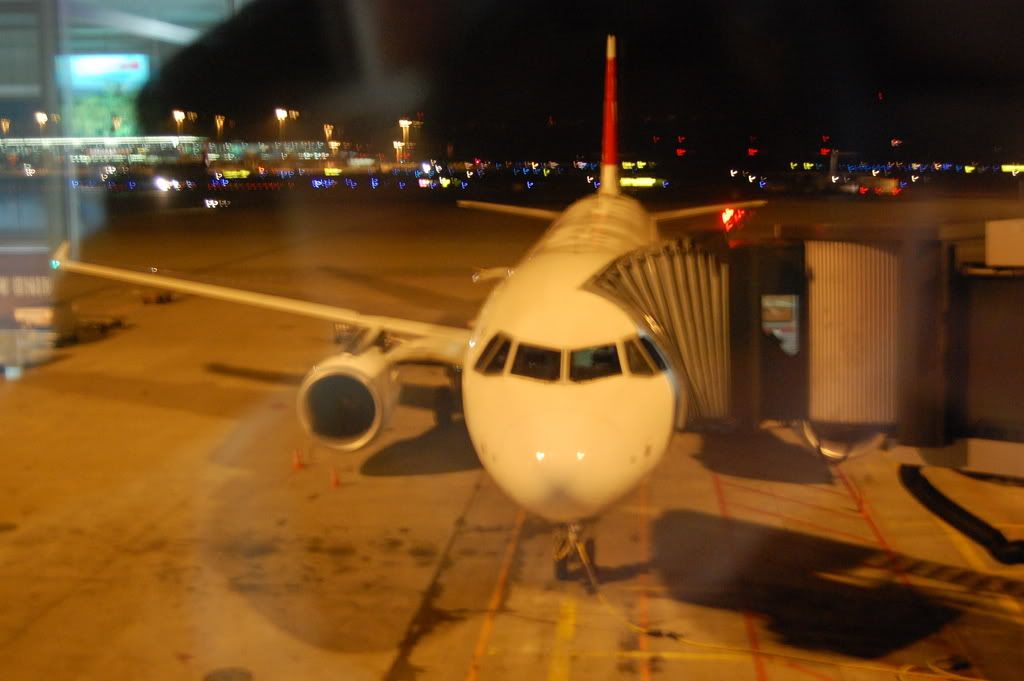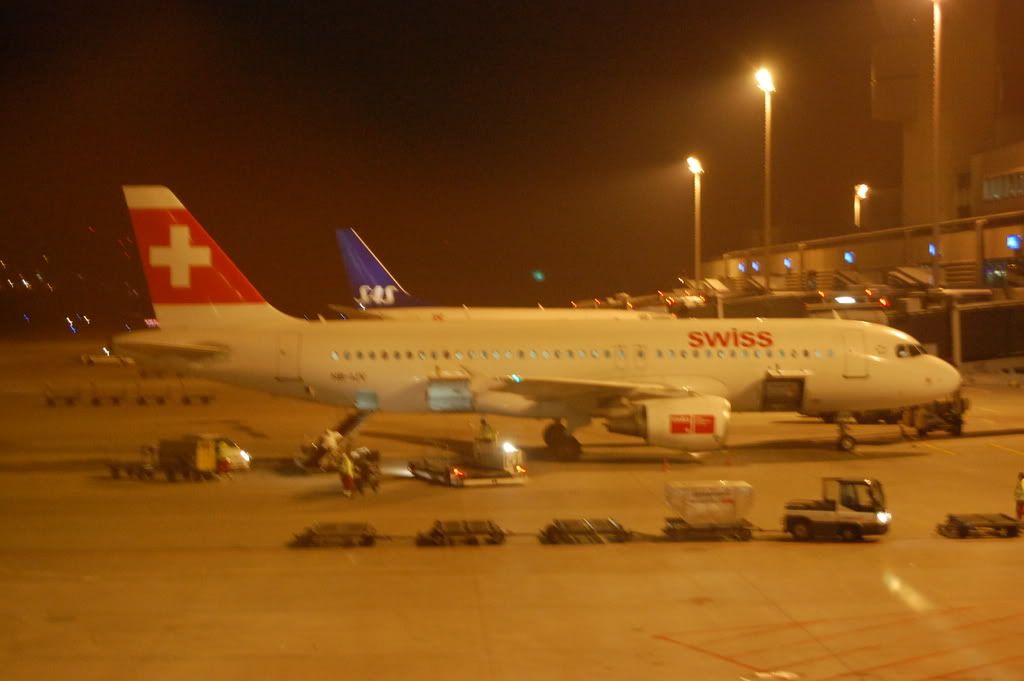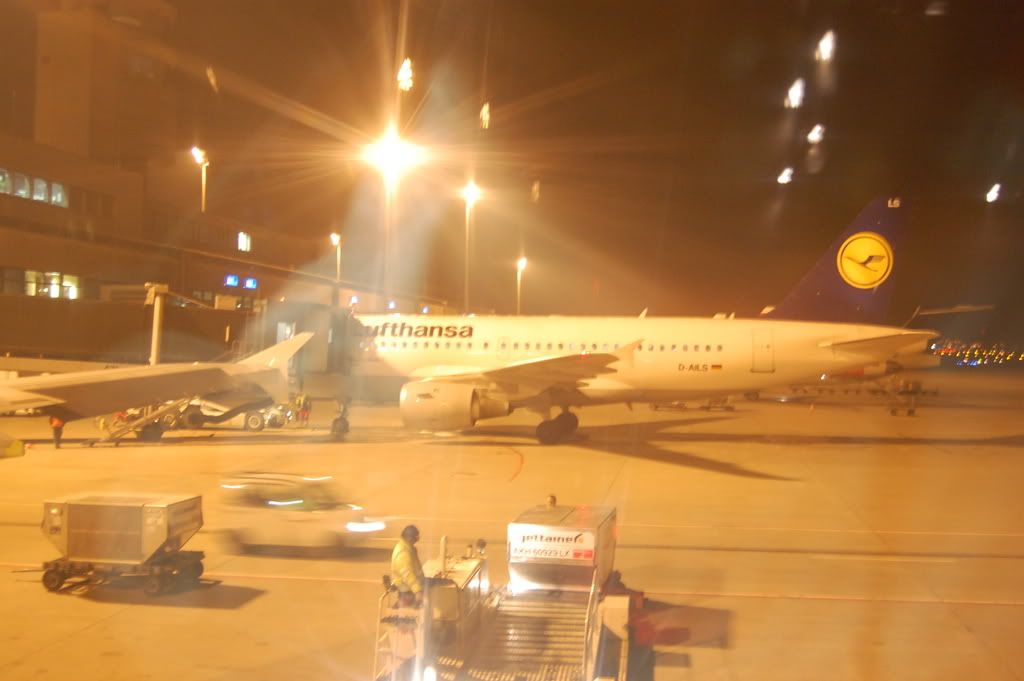 Boarding was smooth and fast and we pushed back a bit early. A short taxi to the active runway and we speeded up smoothly.
We suffered some light turbulence after take off and we turned to the west almost instantly.
Cabin service was quickly started and we were served a salami-sandwich which tasted very good and some drinks.
Our route this time was over BSL-LUX-BRU and RTM. Then along the Dutch coast passed AMS and turned right for rwy 18C.
The landing was somewhat rough, but still comfortable. Again no reversers were used.
We taxied back to the gate and passed some nice aircraft parked on a buffer. The Surinam 747-300 was the most exotic, while still a regular at AMS. The other aircraft were all KL-birds.
The assigned gate was the very same one as where we left, finger-gate G02.
As I was seated at the back of the Airbus, I was one of the last leaving and gave my thanks to the cabin-crew and F/O who were at the door of the plane.
That's it for this time, next week another duty-trip, but no report as it is just a usual AMS-FRA-AMS on LH. Nice though is that the return flight will be on the A300-600!
Thank you all for reading, and feel free to post your comments.