Hello! Like many other people on here, long time reader of a.net and joined about 4 months ago and this is my first trip report. A background to my trip is my buddy from college here in Philadelphia graduated a semester late (better late then never) and to celebrate, we wanted to go travel for two weeks...and oddly enough we choose the coldest and most expensive place...Scandinavia! We would be traveling from December 29 to January 11, home just in time to begin my last semester ever!
My friend used his dad's timeshare with Interval International in Gala, Norway (about an hour and half north of Lillehammer) because we are all avid snowboarders! I found round-trip tickets on Continental from EWR to CPH and OSL to EWR for only $574. Ah the beauty of off season travel! We then connected the dots and added CPH to ARN on LF (FlyNordic) and ARN to OSL on SK, each for about $70. While the flights were cheap, the country's were not...but it was still well worth it.
On December 29, my parents drove me from our house in suburban Philly to Newark. Being a Saturday afternoon in the quiet time between Christmas and New Years, the drive only took a bit under 2 hours. With my backpack fully packed and my snowboard and boots in my board bag, I proceeded to check into Newark Int'l around 3 for my 5:40 flight. Check in only took about 10 minutes. By backpack was checked and put on the conveyor belt, but I was
instructed to leave my snowboard bag in a corner because of its oversize dimension. I put it in the corner, but I was really nervous when walking away, in fear somebody would take my expensive snowboard and equipment or it would never make it onto the flight, but thankfully in Copenhagen my fears were untrue...
Security was quick and I had about 2 hours to kill in Newark. I have flown internationally out of Newark just 4 month prior for a trip to Portugal on TAP (EWR-OPO and LIS-EWR), so the airport was nothing new to me. International flights out of PHL tend to be very expensive and Newark has more non-stop points and cheaper fares...
CO territory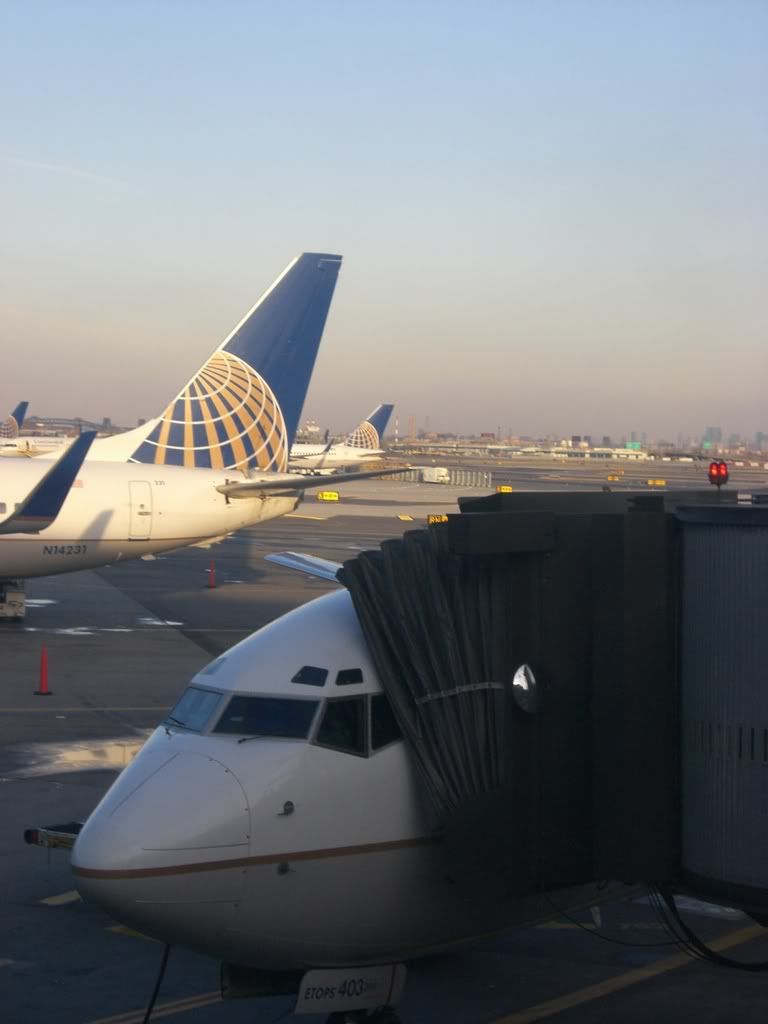 As I walked around the airport, I saw all the transatlantic 757 sitting on the apron, waiting for their trip across the Atlantic again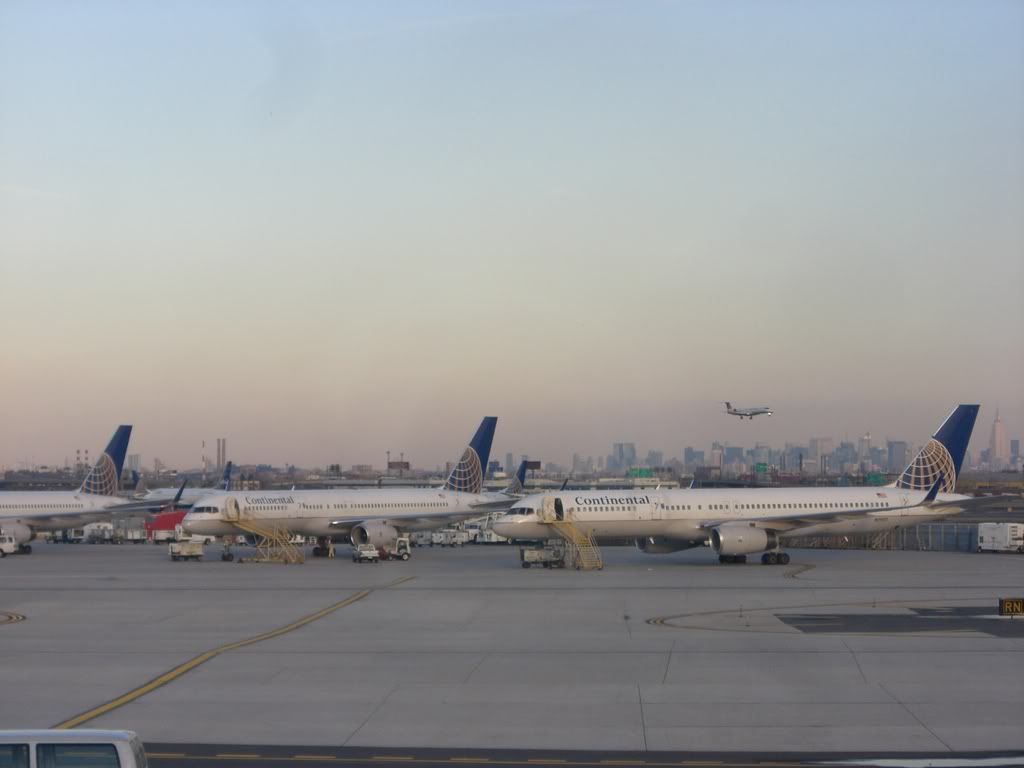 I was very excited to fly a 757 across the pond. I have flown the DC10, 767, 777, A310, and A330, so this was a first. Also, with all the 757 trans-Atlantic bashing on this site...I was eager to see for my self...
December 29, 2007
CO #122 EWR-CPH
Boeing 757-200
N57111
Scheduled Departure: 17:40
Actual Pushback: 18:25
Actual Departure: 18:58
Scheduled Arrival: 7:30 +1
Actual Arrival: 7:48 +1
Load: 80%
View Large
View Medium


Photo © Gerry Hill - WorldAirImages
The departure gate was quite crowded. After our flight to Copenhagen was another flight to LAS scheduled to depart at 18:30 from our gate, so many LAS bound passengers were in the area. No announcements were made to board at the scheduled time of "17:10". It was not until 17:45 that passengers were called to board. As I was boarding, I looked at everyone's passports and I got the impression I was the only US Citizen on this flight. From what I saw, everyone held a Danish or Swedish passport. Probably holiday shopping trip...US$ =
I choose row 26A the night before from online check-in and I was fortunate enough to have all three seats to myself. My impression was that N57111 was refitted with new seats within the past few years for the seats were not nearly as bad as people had alluded to on previous reports. The "winged" headrests were nice as well.
Legroom
Window view
Pushback was at 18:25. The captain said paperwork and last minute bags were the reason for the delay. Our taxi was about took about a half hour as other international flights were set to depart, although the Copenhagen flight is one of the earliest.
Takeoff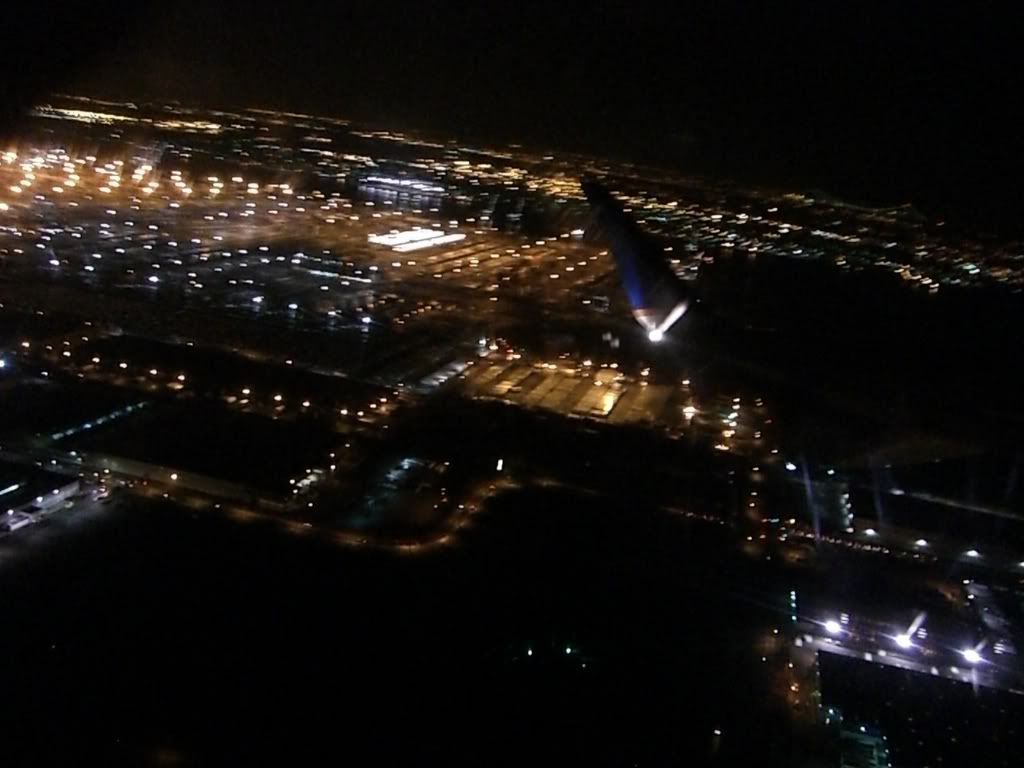 Flying over Giants stadium the night the Patriots beat the Giants in week 17. I guess the Giants got the last laugh!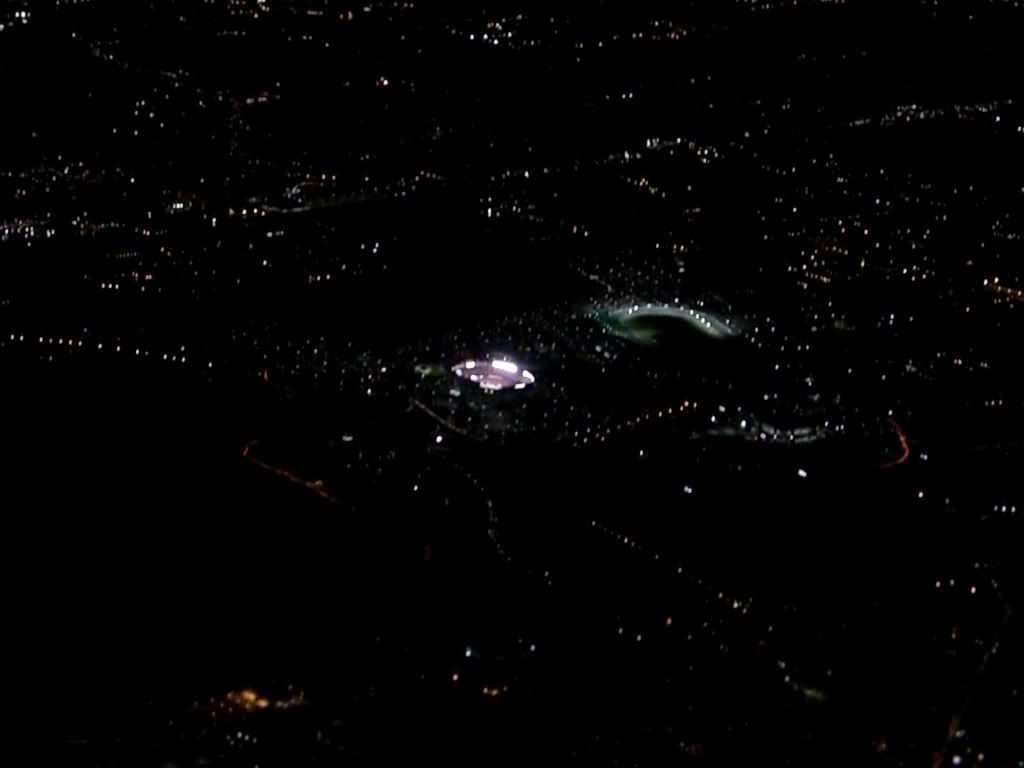 This 757 was not configured with AVOD so the moving map was only on for the first 40 minutes of the flight. Then they turned on "Hairspray" which I had ZERO interest in watching. Dinner was served about an hour after take off. Typical choice of chicken or beef. The flight attendant who was serving the meals was very young and looked a greaaattt deal like Katherine Heigl!
Food...not great, but as a 21 year old boy, I am not a picky eater at all!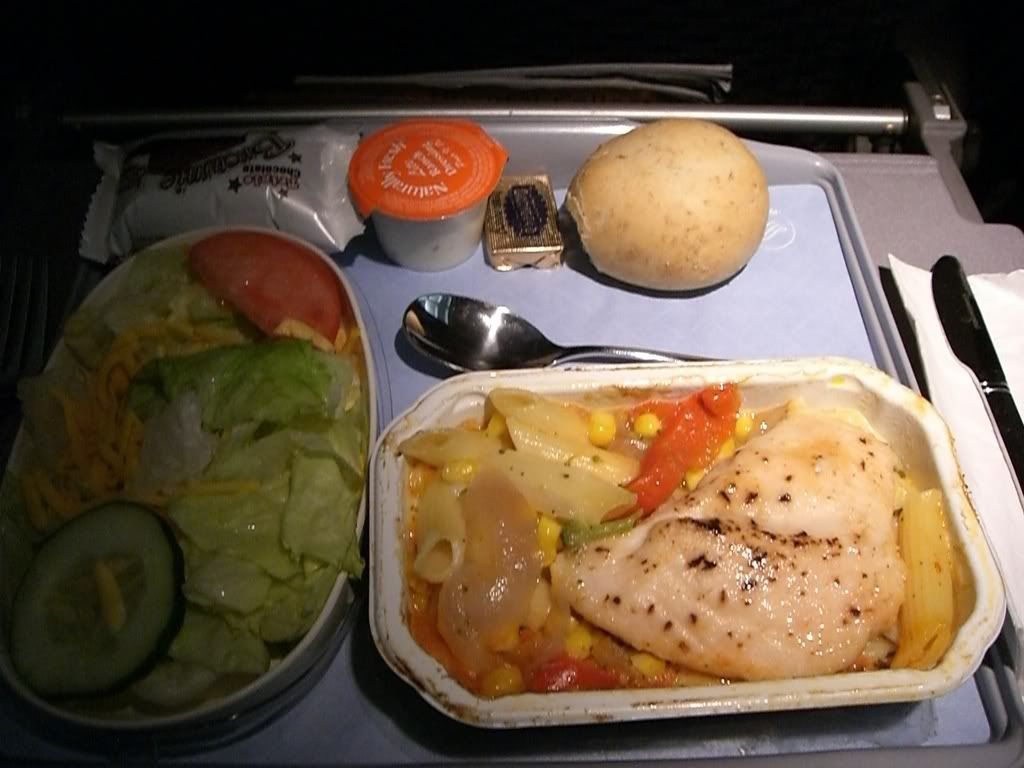 Trays were cleared about 25 minutes after dinner and I reclined my seat and listened to my iPod and tried to doze off. I laid down across all 3 seats which was not comfortable at all. I maybe got about 3 hours of sleep on the near 8 hour flight to Copenhagen.
Crusing over the Atlantic. FL 360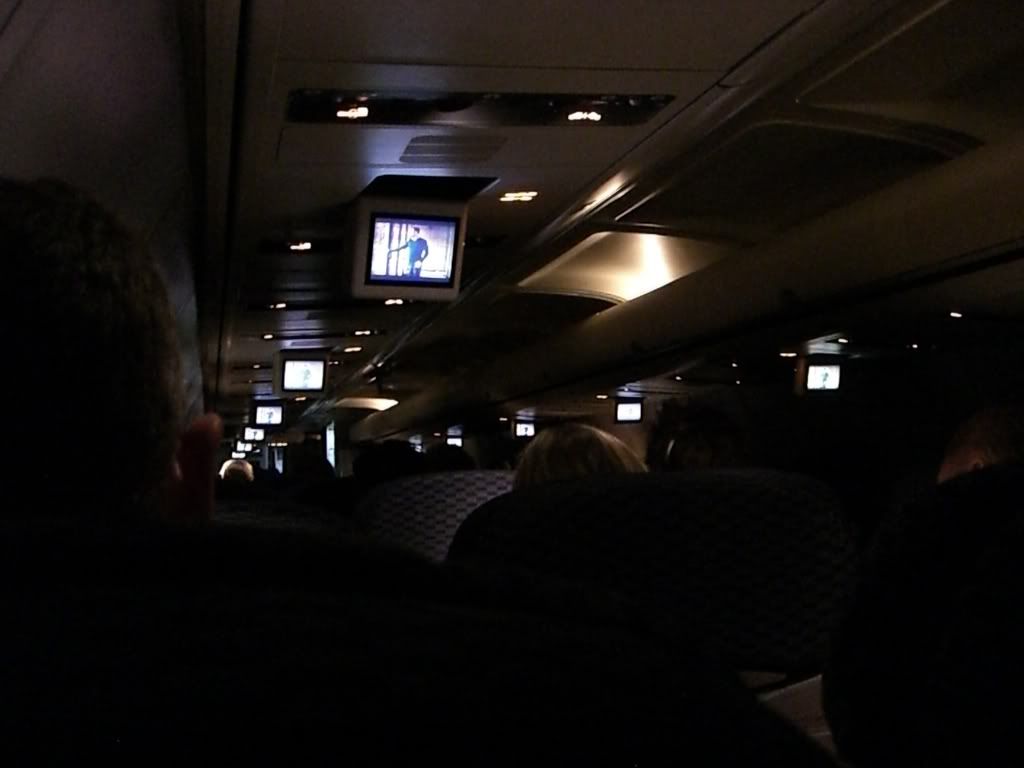 I woke up over northern Scotland (they had the moving map on for a bit then showed the typical shows like "King of Queens". Breakfast was just a muffin and a banana...not worthy of a picture. Judging from the course we were on, we were over the North Sea. It was still pitch black outside and I was able to make out what I believe to be either large cargo containers or oil rigs in the oil rich North Sea. We began to decend over Jutland as I was able to see towns below.
On final to CPH. Keep in mind this is 7:45 am!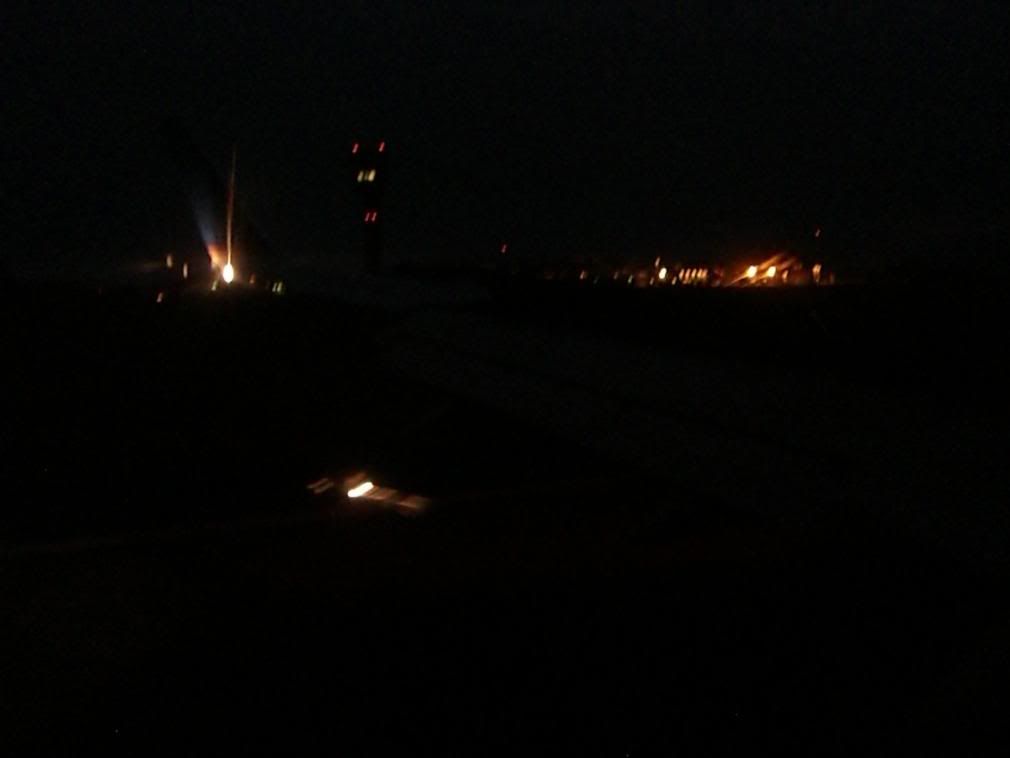 Taxi to the terminal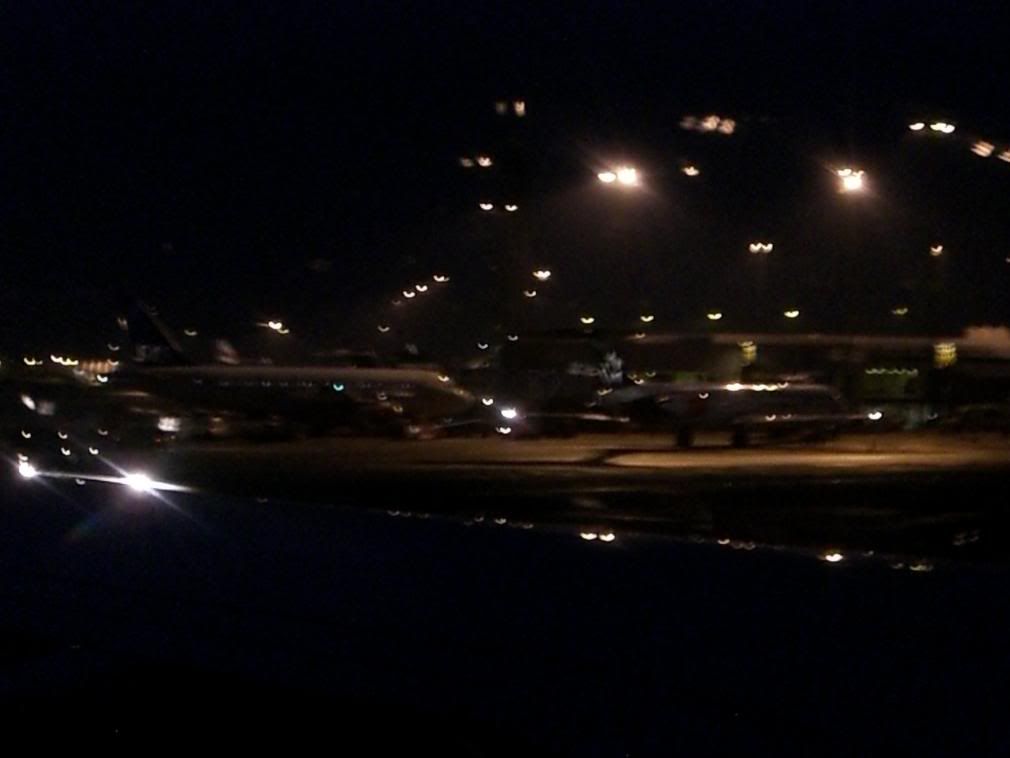 CPH
CPH airport is a very very nice airport! Hardwood floors make it look very inviting. Passport control took about 5 to 10 minutes, but bags were slow to come out. I took the train into the city and spent the rest of the day exploring wonderful Copenhagen. My three other friends flew Aer Lingus because they wanted a stopover in DUB, so they met met 24 hours later in Copenhagen. Here are pictures from Copenhagen.
City Hall/Town square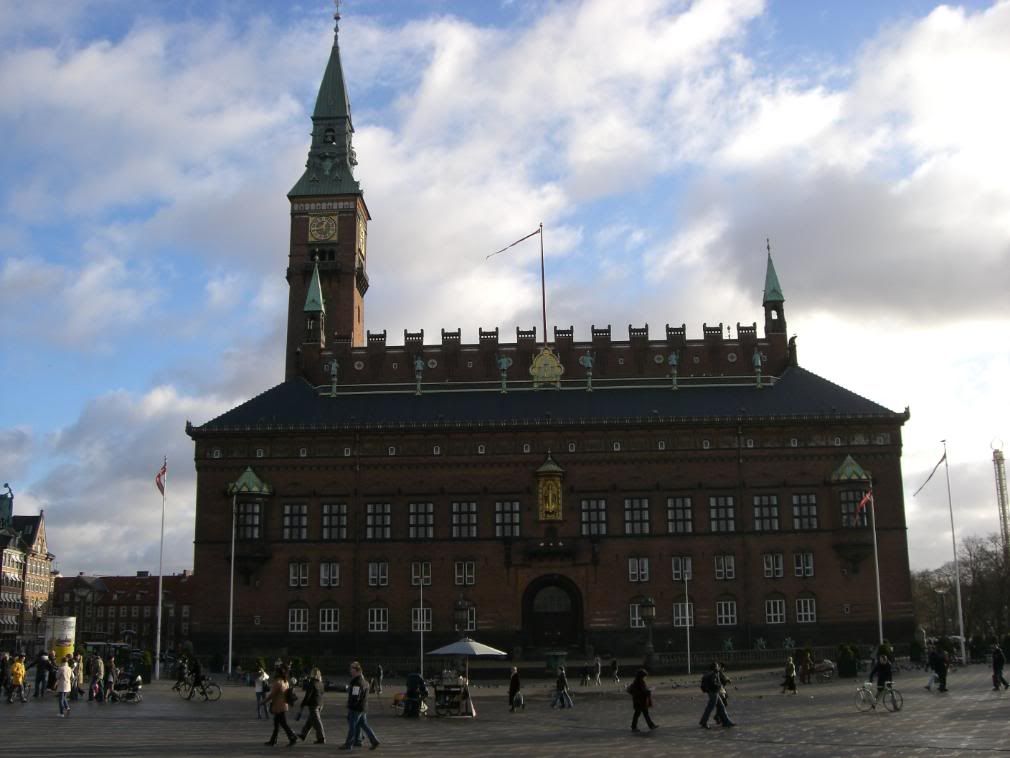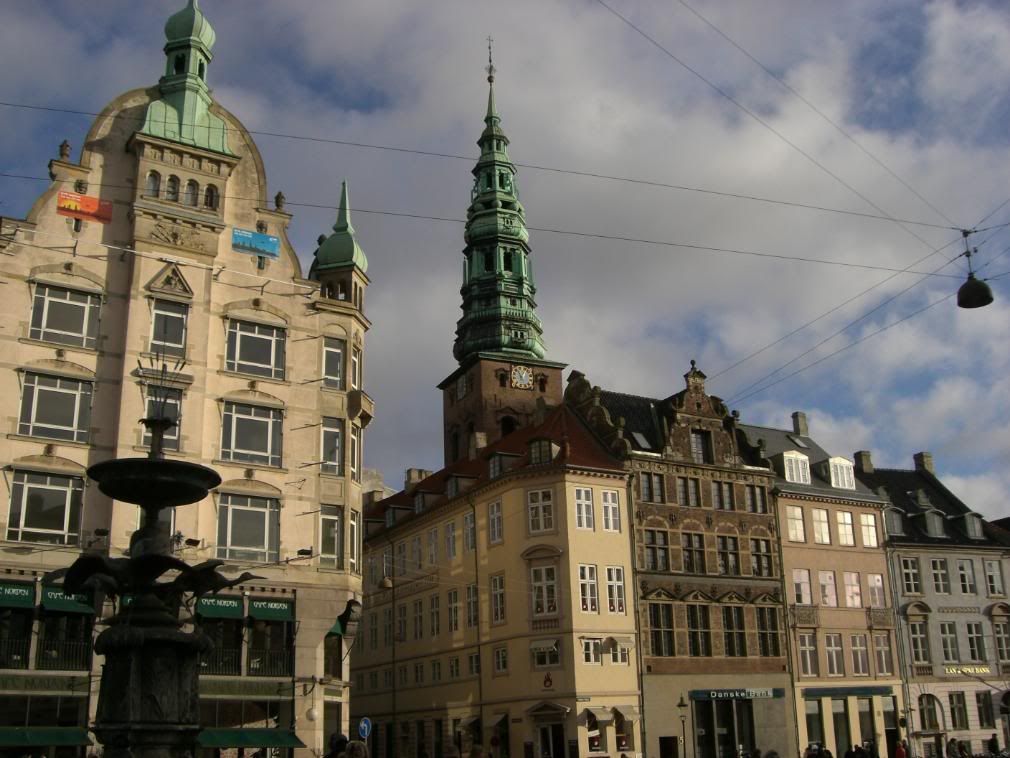 Canals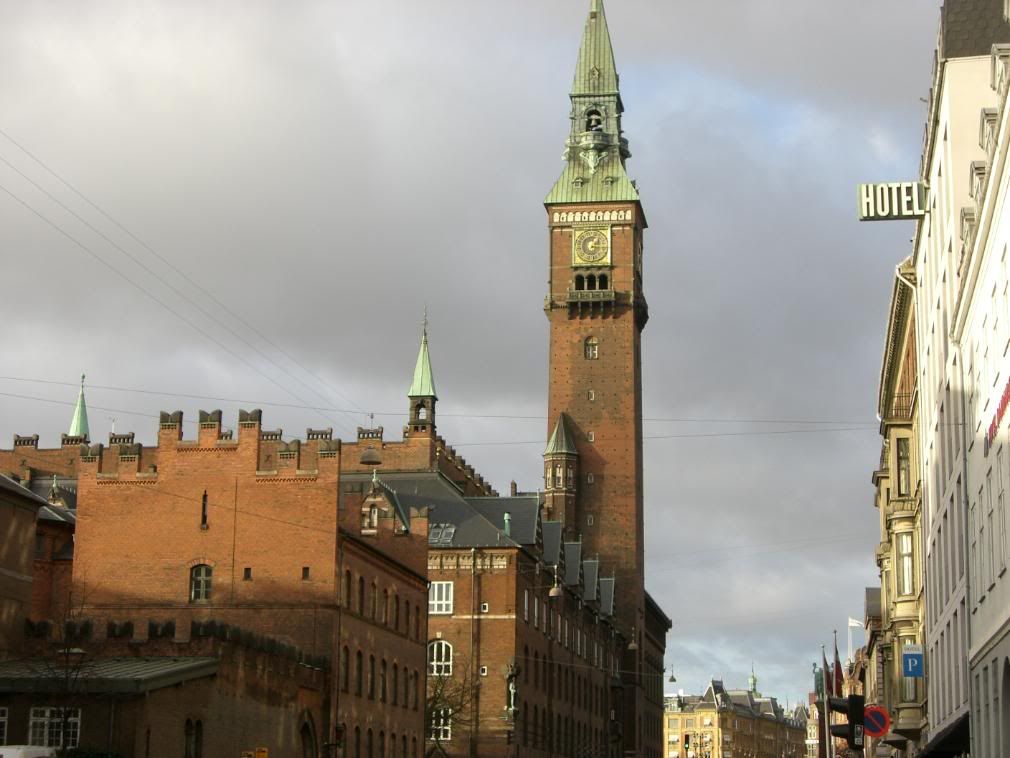 Tivoli Gardens. I was lucky to walk around the park as it was their last day for their Christmas celebration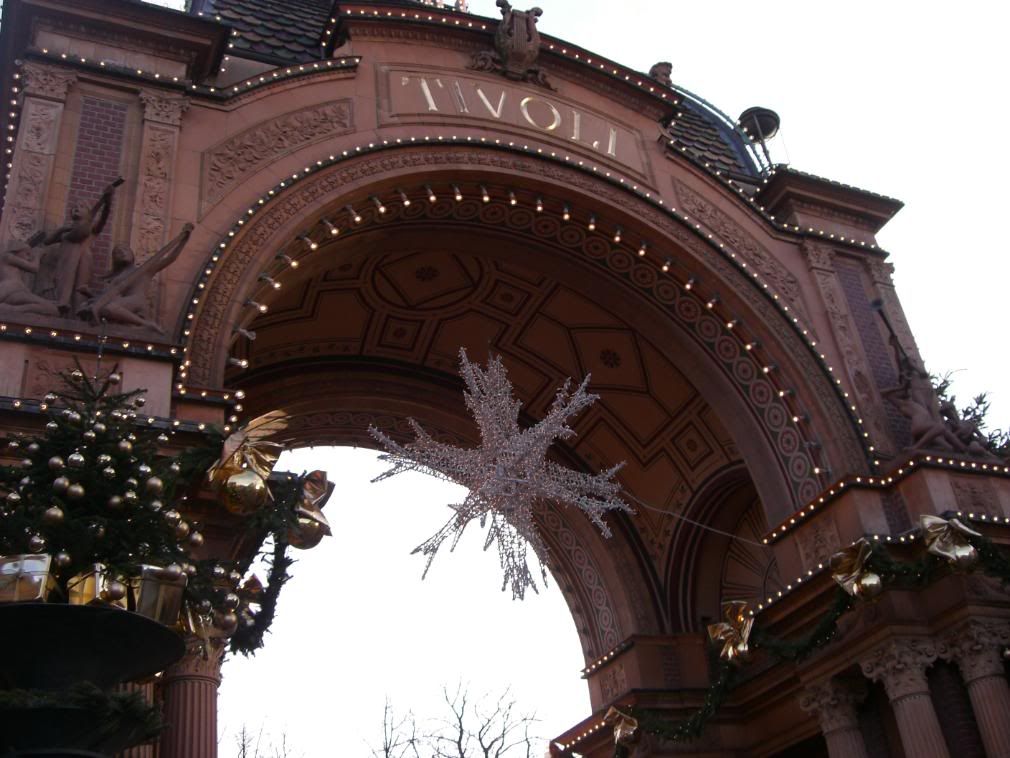 Pretty shot from Tivoli
View from my hotel room. "Hotel The Square"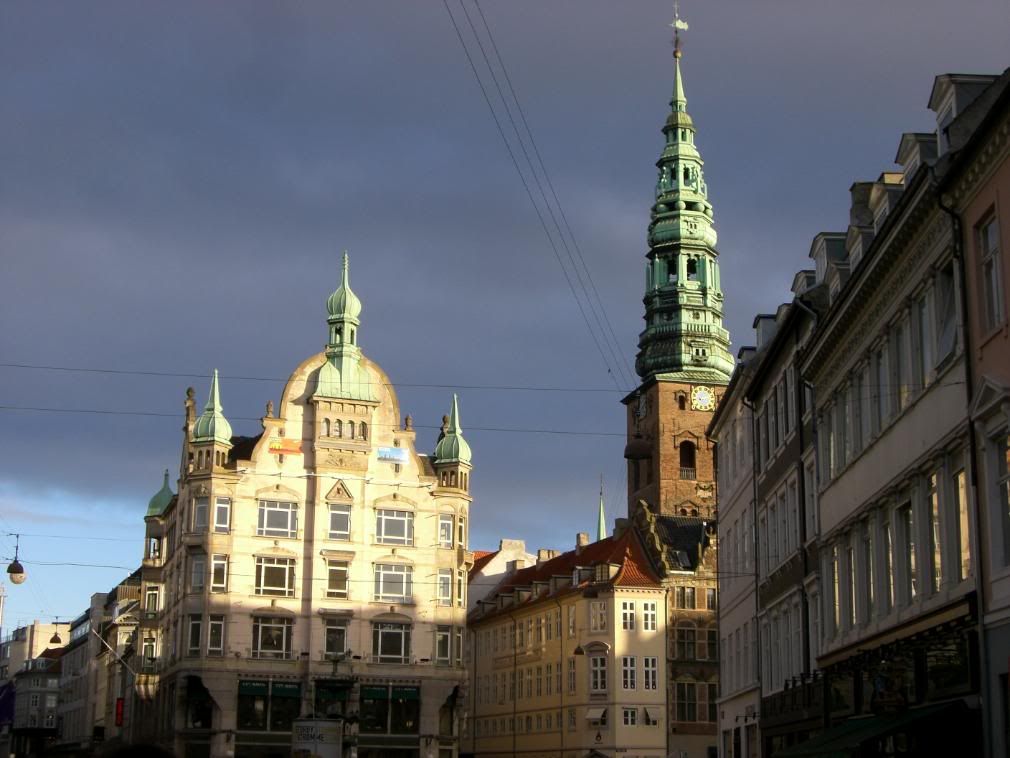 Landmark street in Copenhagen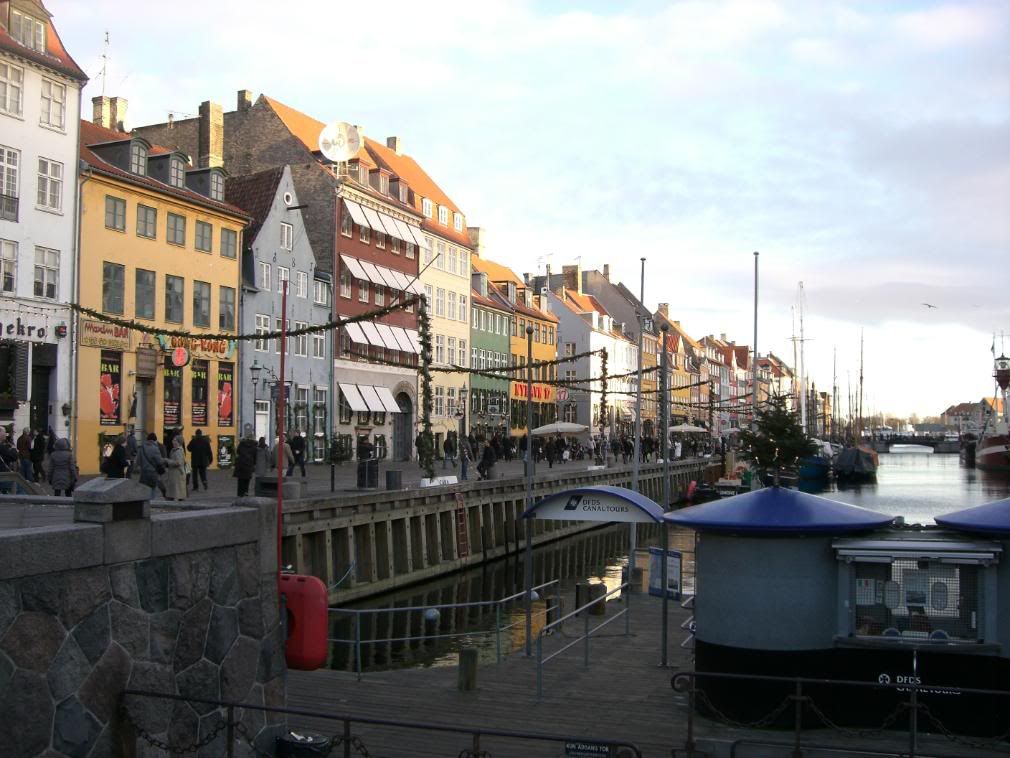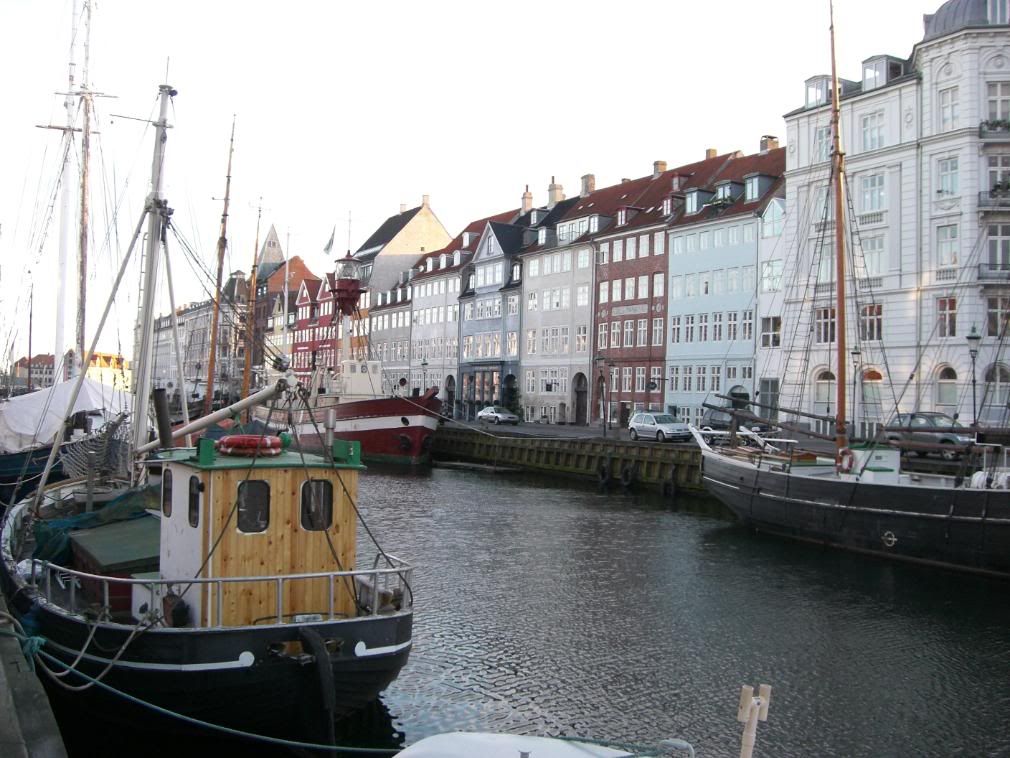 My friends met up with me the following day (Dec 31) and we had an unbelievable time in Copenhagen on New Years Eve. Temperature that night was about -1 C, but that didn't stop anyone. Sunset is around 16:00 and from then on, people shoot HUGE illegal fireworks for hours. In the town square there is no official pyrotychnic show, just crazy people shooting fireworks!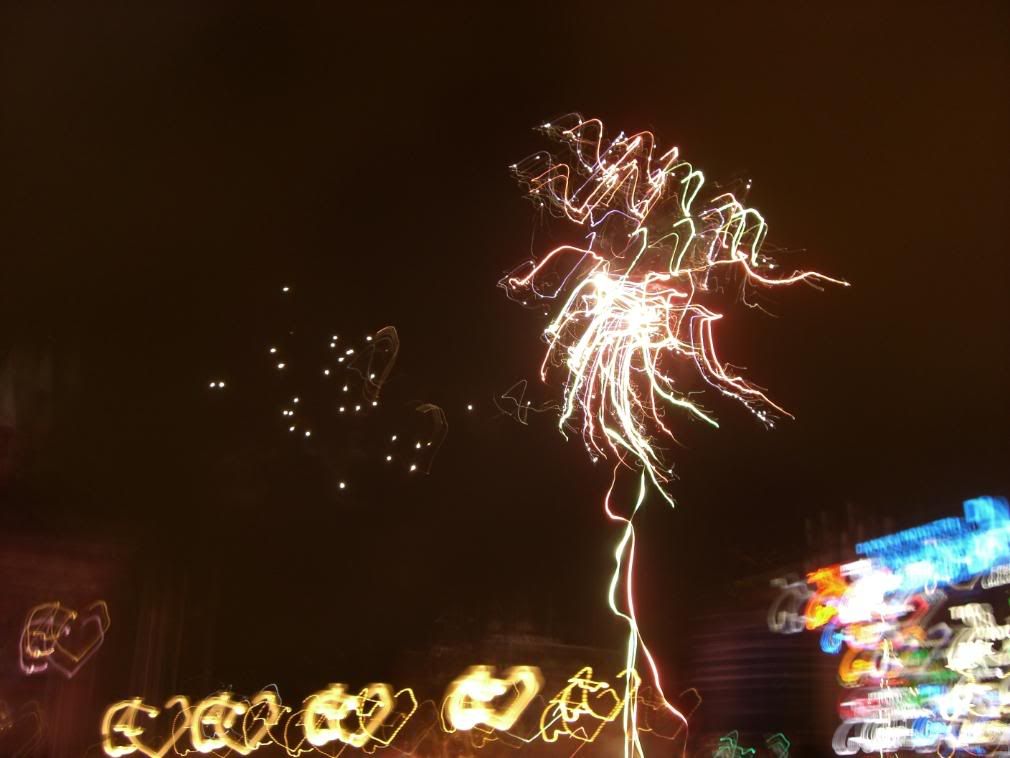 10 feet in front of us they explode!
We were quite hungover on New Year's day so we spent it lazily walking around the city and visited site such as Christiana (really weird!) Despite the drinking on New Years Eve, we decided to go out again on Jan 1, even though our flight was at 8:55 the next morning! We went to this bar called The Moose and it was a blast! Met a ton of awesome British and Irish guys as well as a few Italians, Russians, Norwegians, and Germans. It was like a UN meeting but wasted! My friends and I were the only Americans, but that made it even more fun.
We did not leave the bar until a little after 5 am and did not return to the hostel until 5:35. Instead of going back to sleep and waking up about 40 minutes later, we decided to pack and head straight to the airport...still drunk. We got to the airport and checked in about 7:15 and the airport was back on January 2nd. I suppose many travelers heading home for a short New Years holiday in Copenhagen. Security took about 20 minutes, but was still efficient for the size of the line. We exchanged out Danish Kroner for Swedish Kroner at the airport and made the trek to the FlyNordic gate. By this time, the lack of sleep and the drinking really kicked in. I could not keep my eyes open and could not wait to get some sleep!
January 2, 2008
LF #304 CPH-ARN
MD-82
SE-RFC
Scheduled Departure: 8:55
Actual Pushback: 9:05
Actual Departure: 9:10
Scheduled Arrival: 10:10
Actual Arrival: 10:10
Load: 90%
View Large
View Medium


Photo © Martin Djupenstrom
FlyNordic is a free seating airline. I was about in the middle of the line to board and I selected seat 9A. On MD80s, I like to sit in the front because it is much quieter there!
Finnair to HEL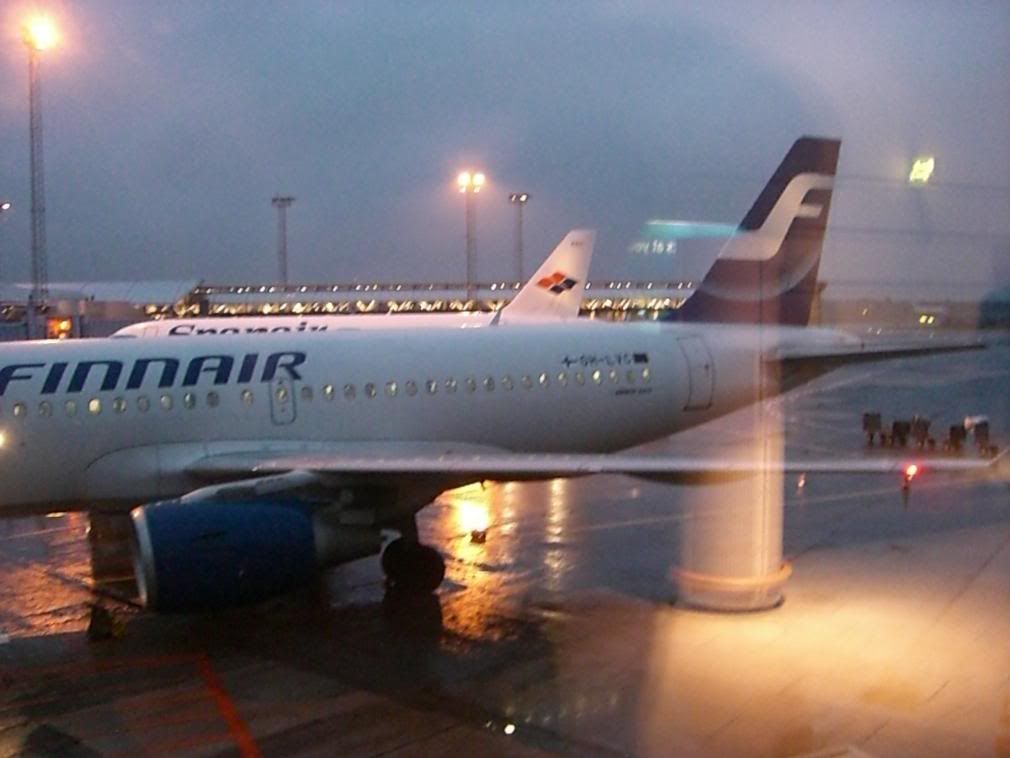 Our plane at the gate on a dreary day
SAS next to us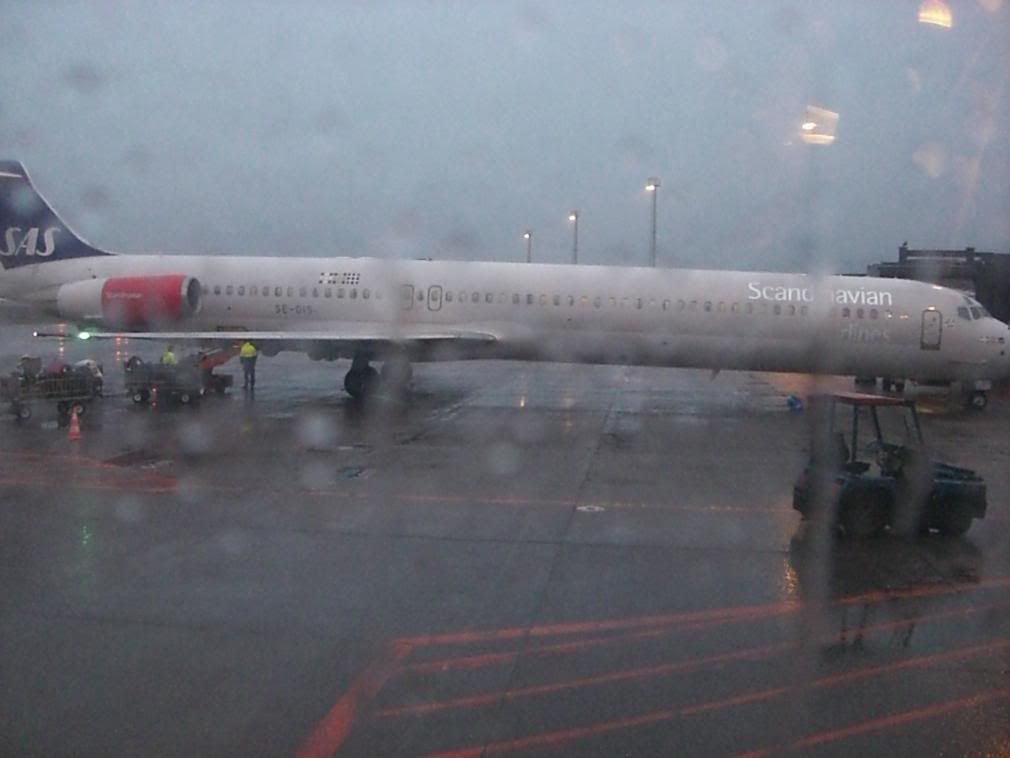 Malev to BUD as seen on taxi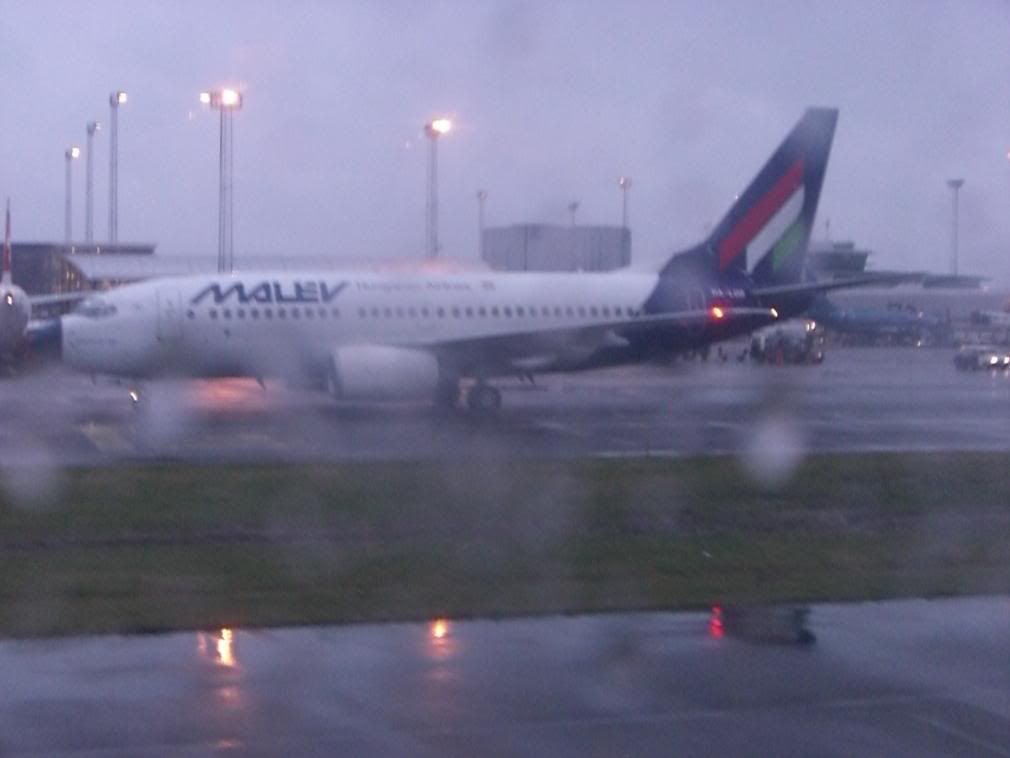 Cool! Air Greenland! But who in their mind would go to Greenland in January!?!?
We held for several minutes to get de-iced.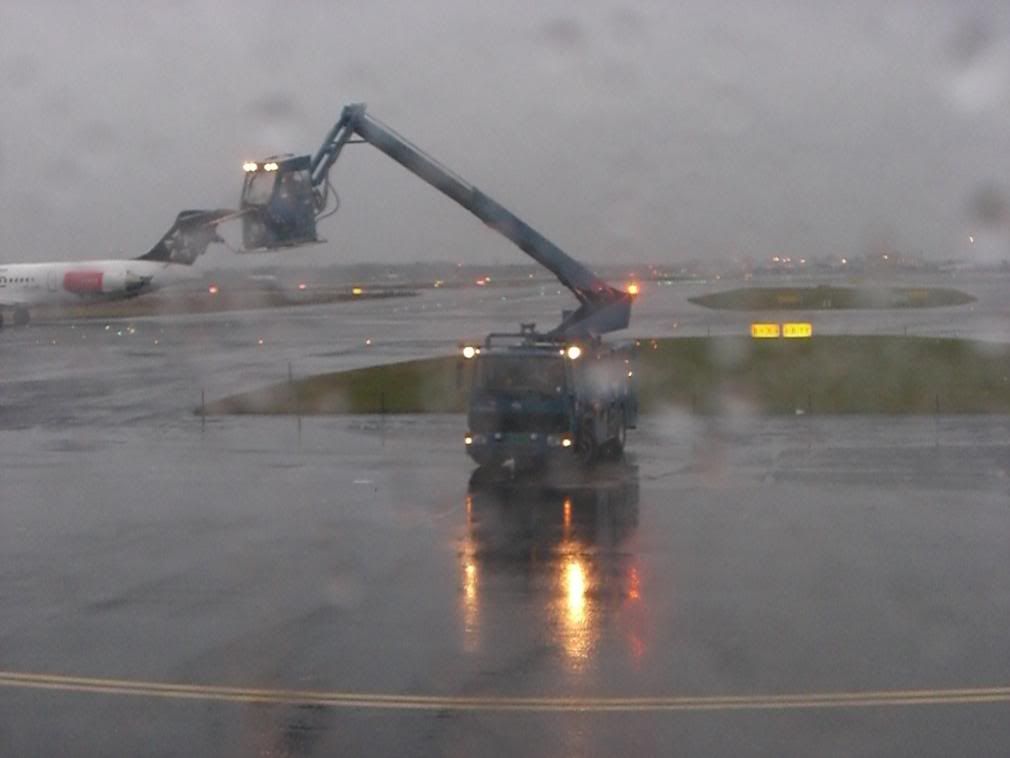 Right after we got de-iced is when I "blacked out". I was so tired that all I remembered was the roar of the engines and next thing I knew the pilot came on to announce we were at 32,000 feet. I took two quick picture then BAM...back to sleep again.
Sea of clouds
Seat pitch...quite poor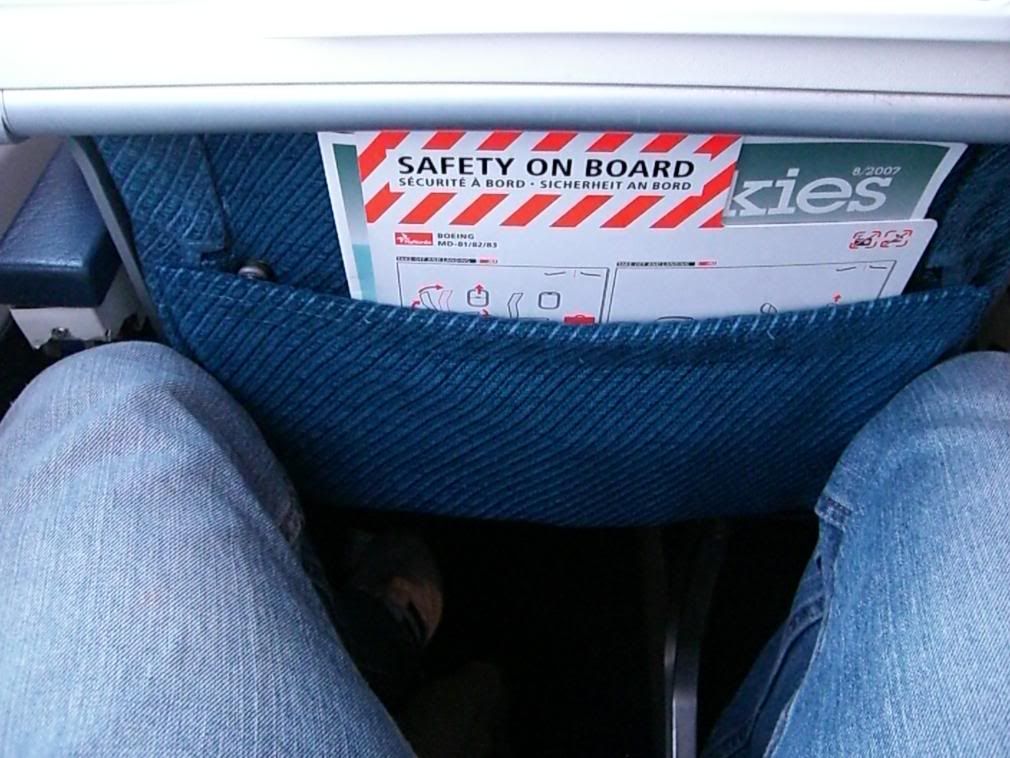 I then woke up for the announcement that we were descending into Stockholm-Arlanda. Sweden was covered in snow unlike Denmark.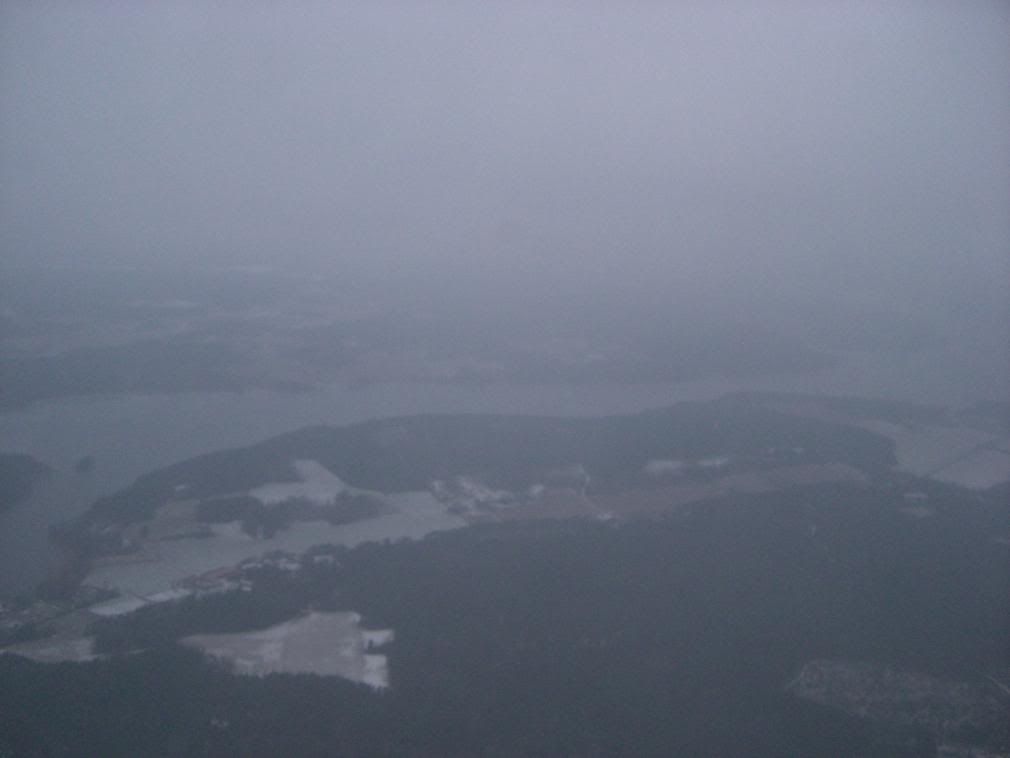 Landing was fine and the taxi to the gate took about 7 minutes
Thai 744. During my trip I noticed Scandinavians LOVE Thailand!
Bags came out shortly and we all took the airport train to the city. While it is expensive, it was comfortable and does the 40 km ride in only 23 mins! Here are pictures from awesome Stockholm. Babes everywhere!!!
Pedestrian area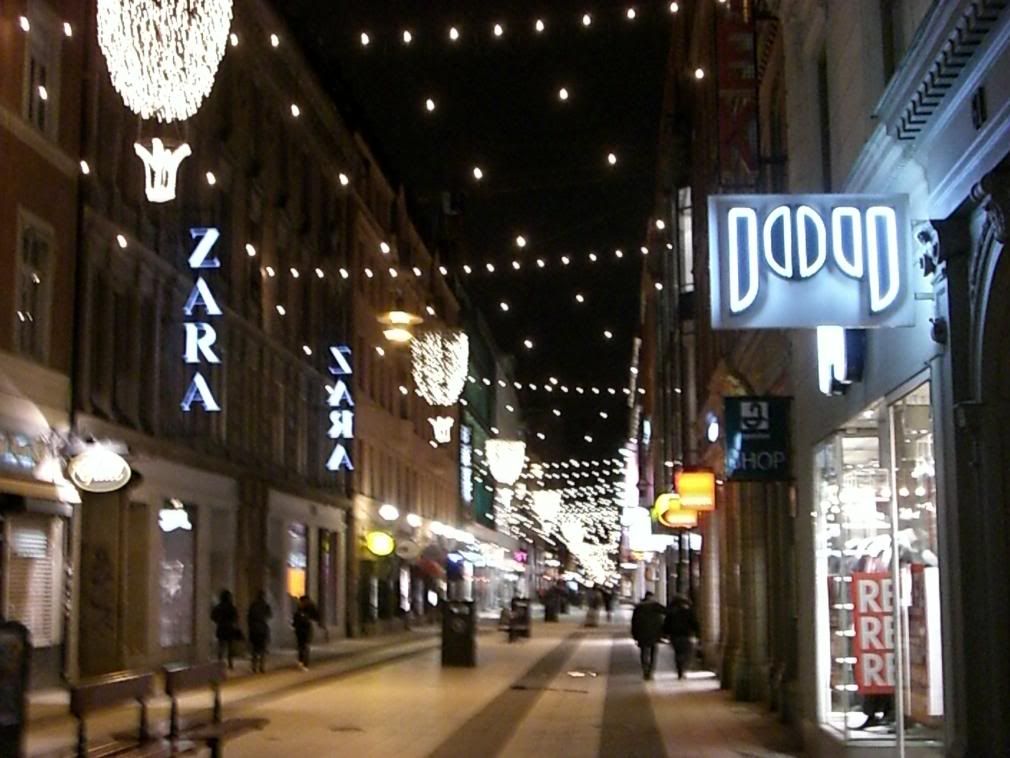 Parliment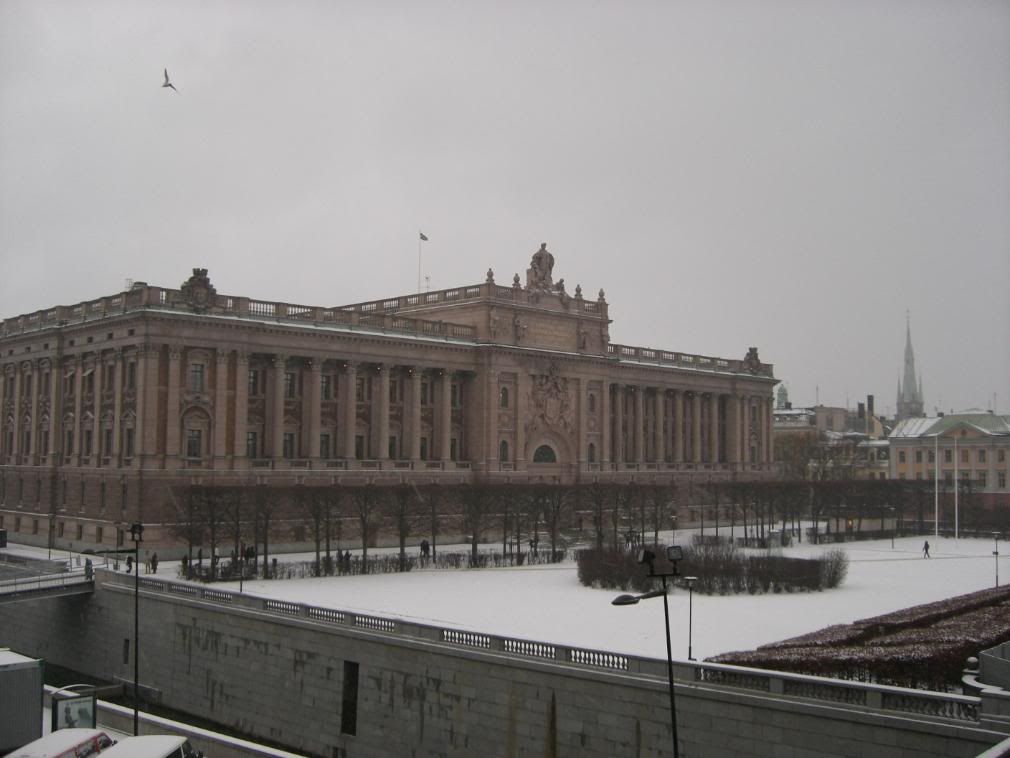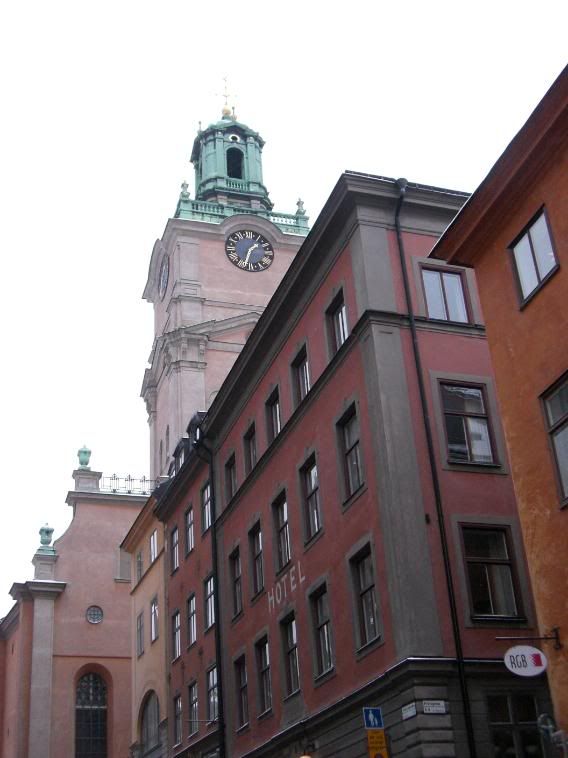 I love how the city is built on a lake!!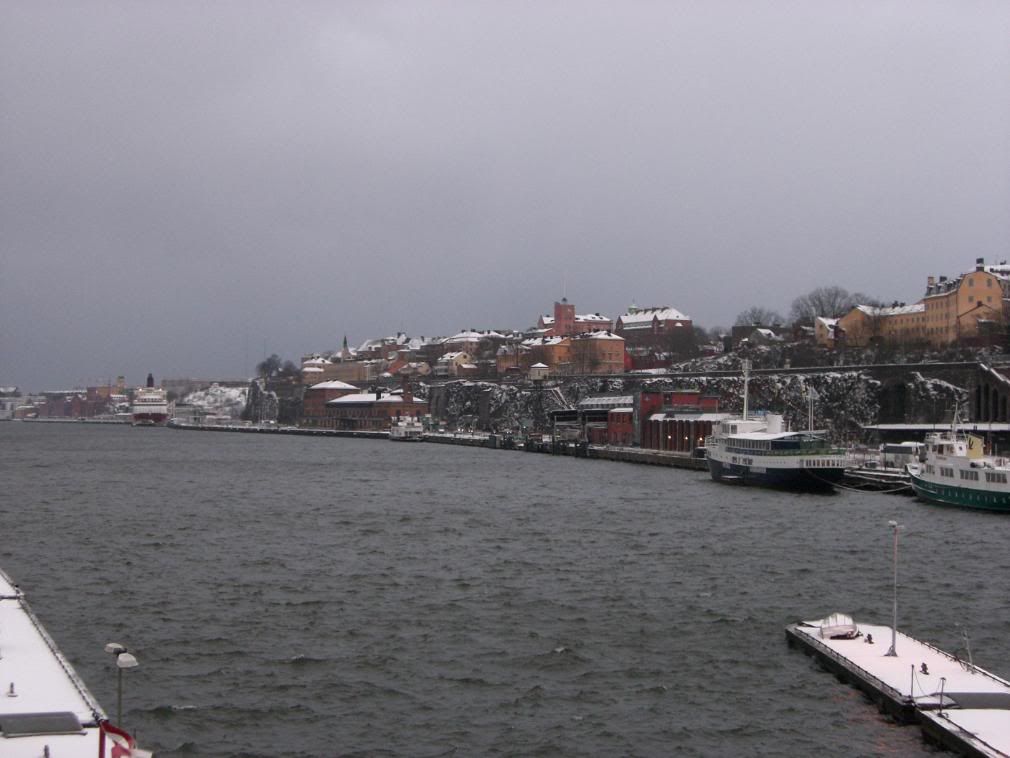 Stockholm's Gamla Stan (Old town). Really pretty!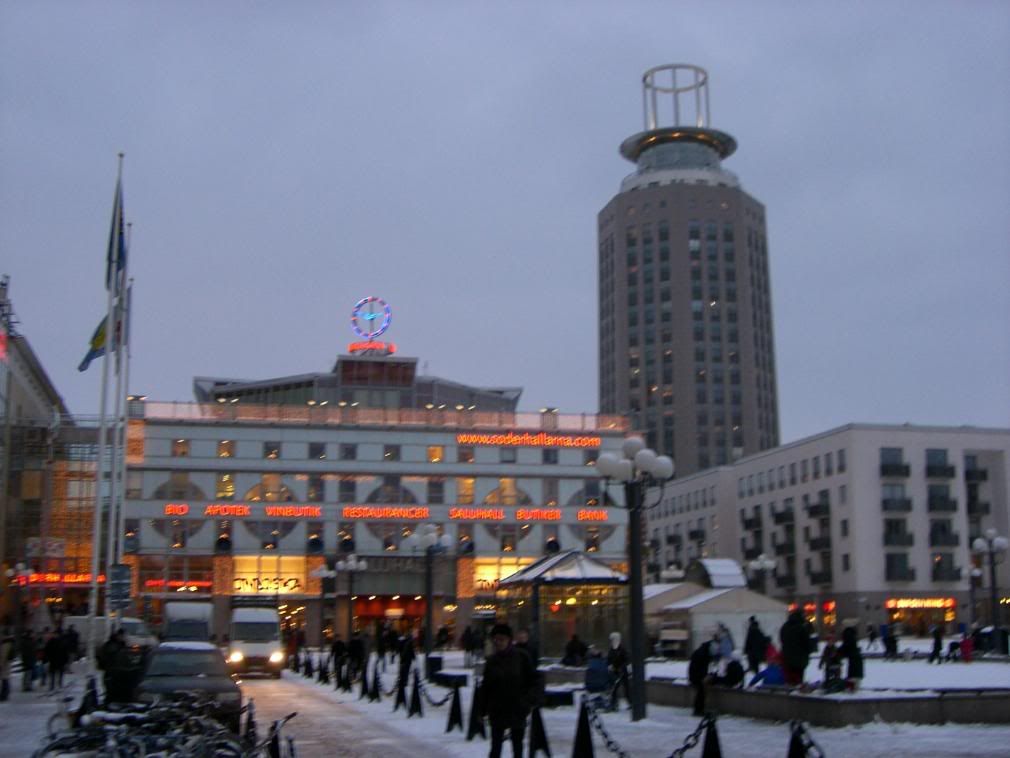 Notice the time! 16:15!!!
I love this shot!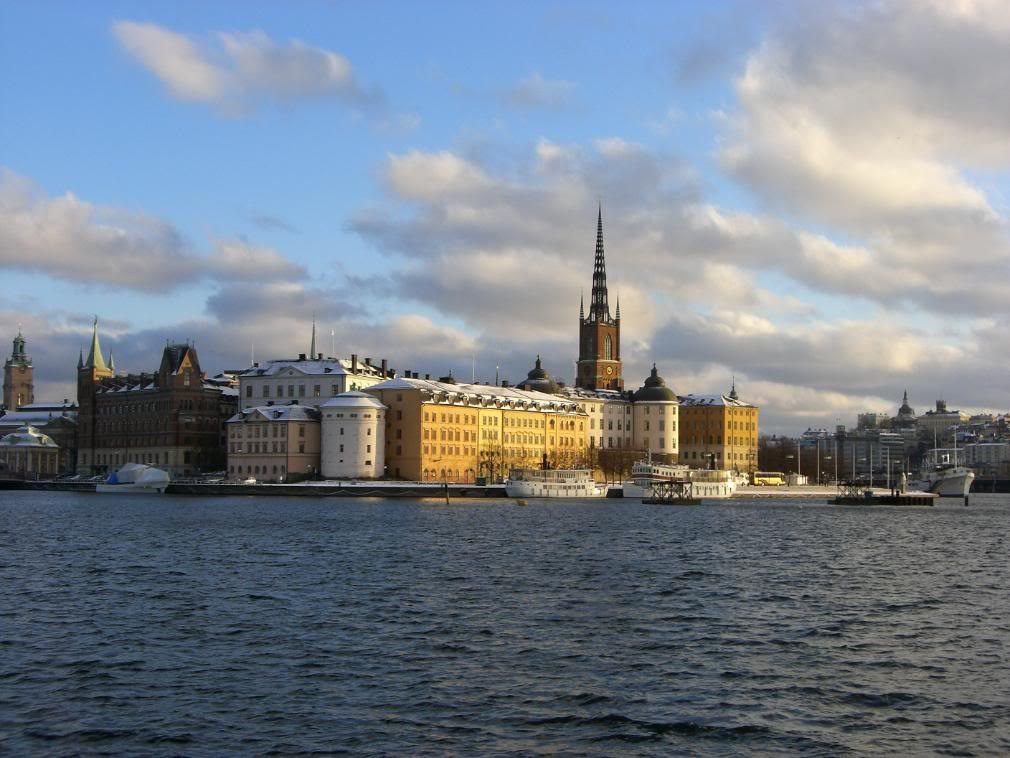 Such a wonderful and clean city!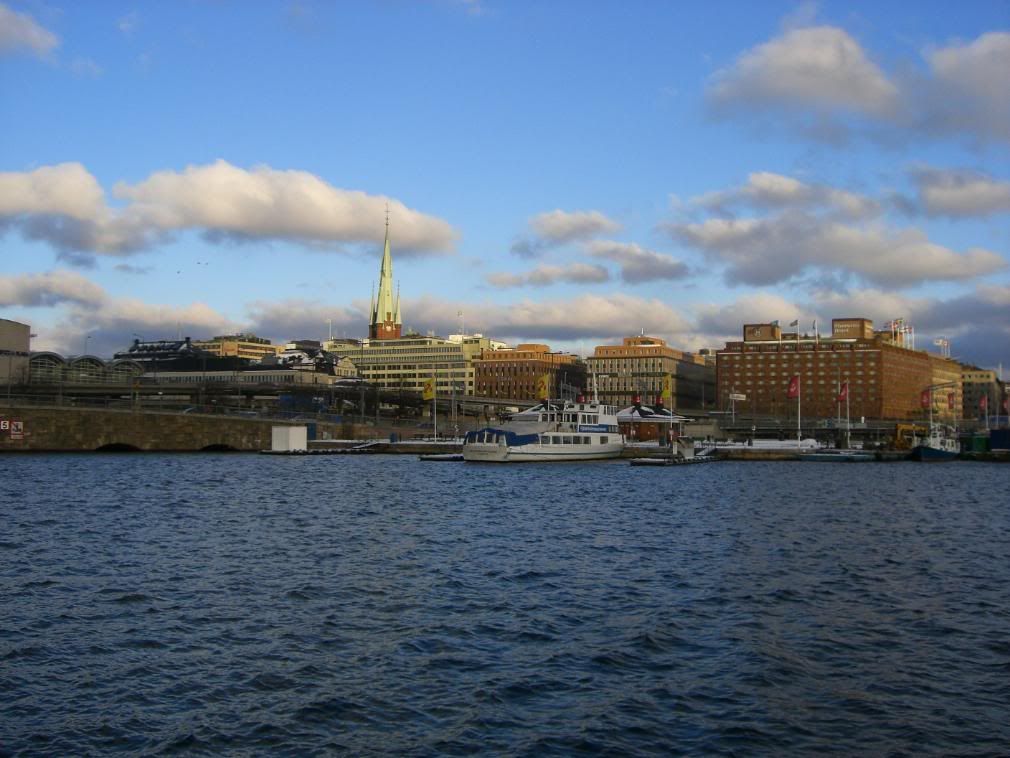 Royal Palace...sooo cold that day!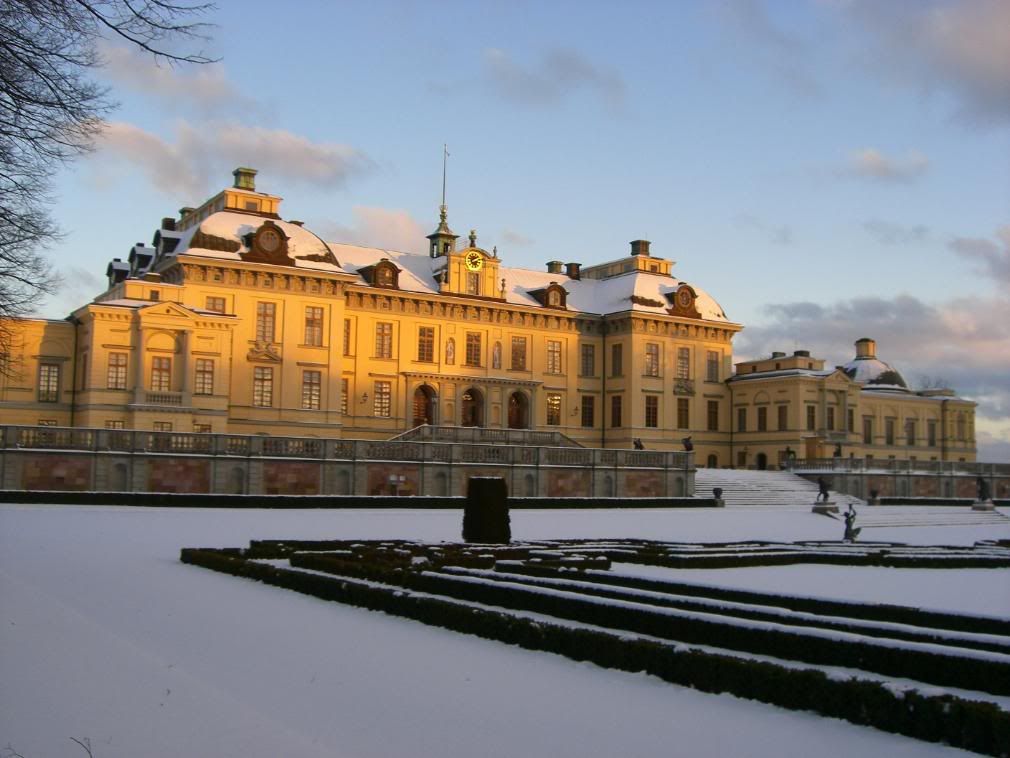 Palace was closed for the holidays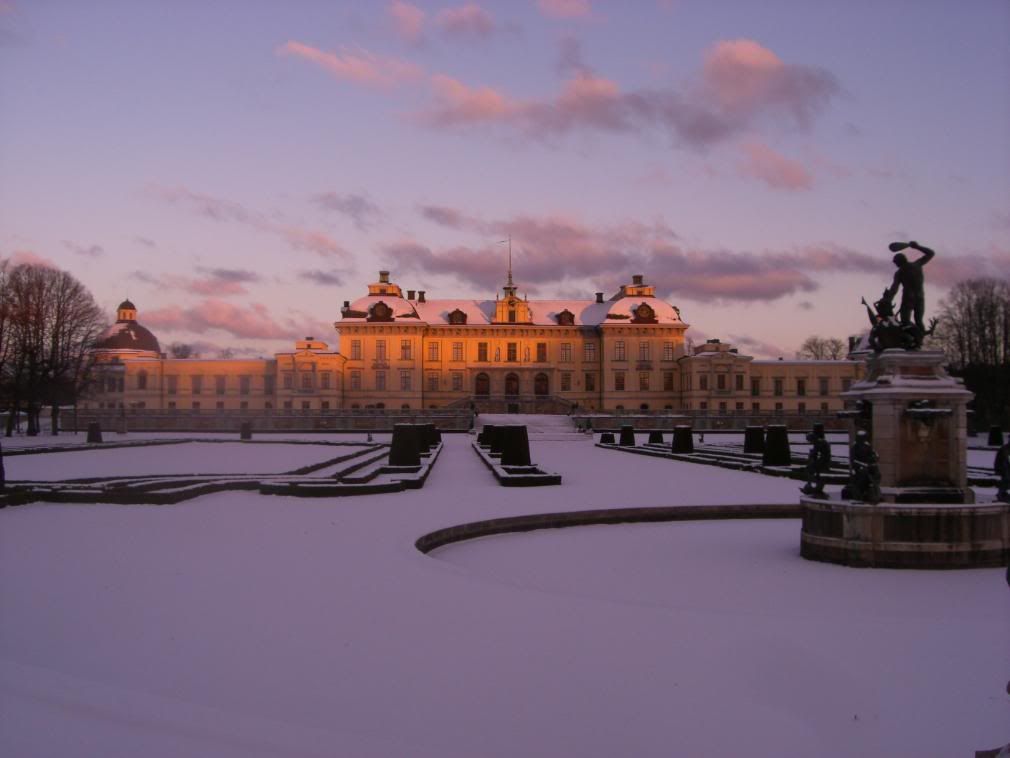 Ferry to Djurgården
On ferry. Time is 15:45!
Vasa Museum...really cool!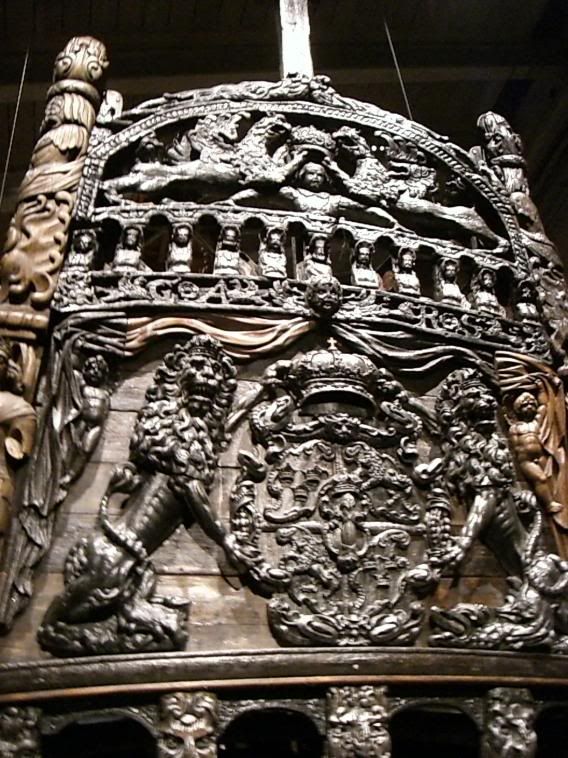 Ok ok so this is very cliche and touristy, but where not a better place to go to an "Ice Bar" then the home of Absolut...Sweden!
After 3 awesome days in Sweden, it was time to fly to Oslo and to our resort for 4 days of snowboarding! On our second day in Stockholm, January 3, we had quite a snowstorm as evident in these pictures!
View Large
View Medium


Photo © Jonas Bodell
View Large
View Medium


Photo © Simon Brygg - Ostersund Photography
Airlines in ARN. US non-stop to my home airport of PHL...who would have thought years ago!?!?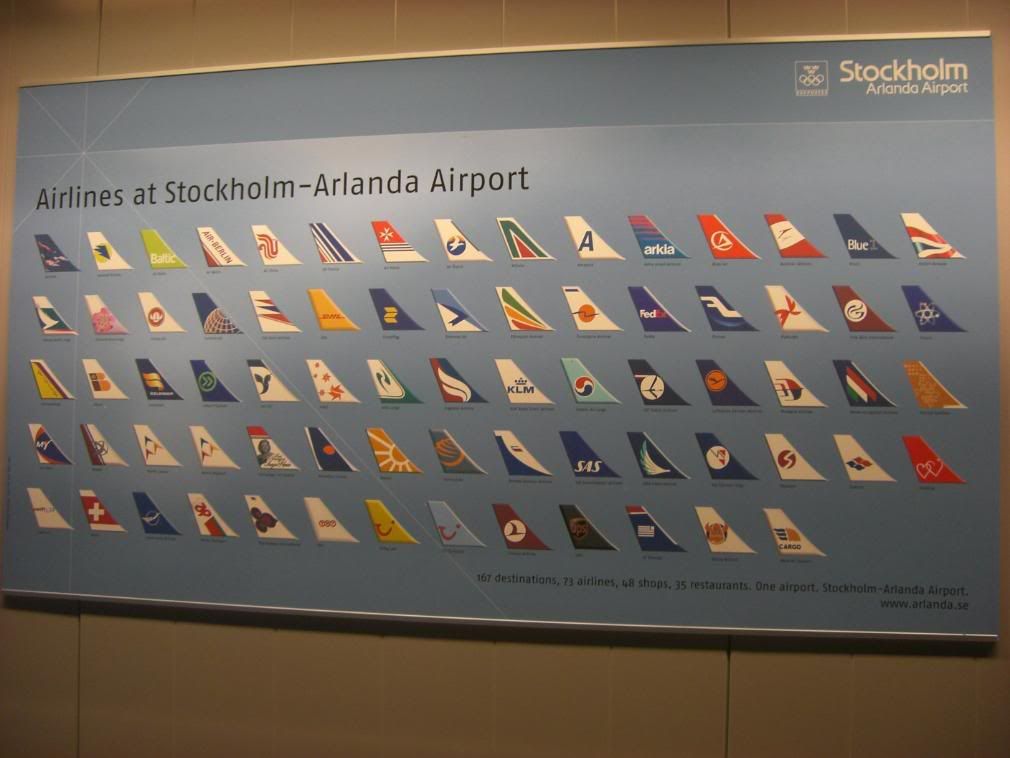 ARN spotting...sorry about the glare
January 5, 2008
SK #853 ARN-OSL
Boeing 737-600
LN-RPZ
Scheduled Departure: 9:45
Actual Pushback: 10:00
Actual Departure: 10:06
Scheduled Arrival: 10:45
Actual Arrival: 11:03
Load: 100%
View Large
View Medium


Photo © Thomas Brügge
We booked this one-way flight on SK for only $74 which I found to be a good deal on a "flag carrier". After reading reports and seeing everyone's pictures, I do understand what you mean how SK has belittled themself to LCC status. Cheesy advertisements on tray tables and selling everything from water to coffee. But hey...a one hour flight. I'm just a student, not a business man yet so I didn't mind. Our push back was delayed 15 minutes due to ground crew taking a very long time to load bags!
Our plane...LN-RPZ. My first 737-600!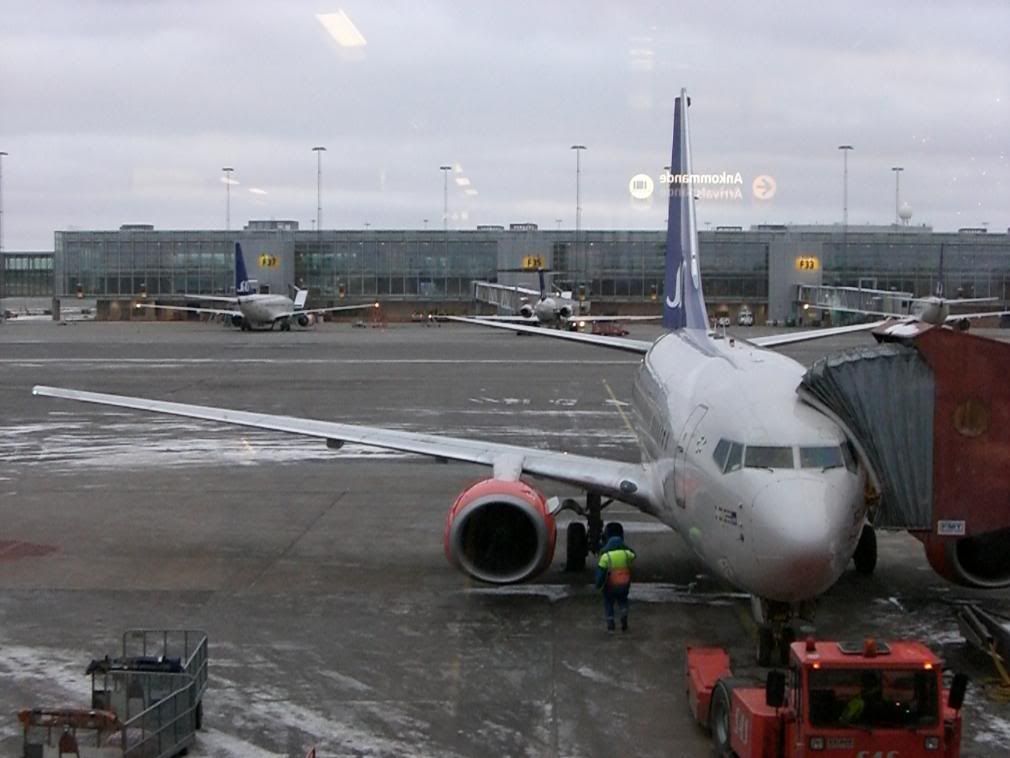 My seat 9F...and emergency exit row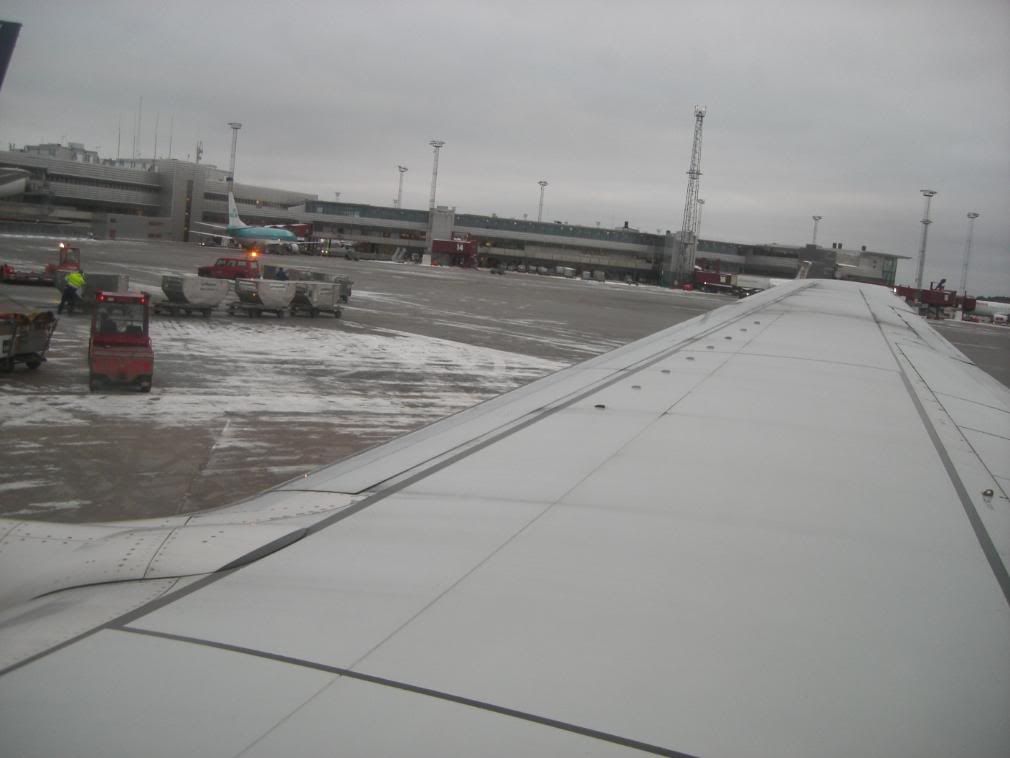 LH to FRA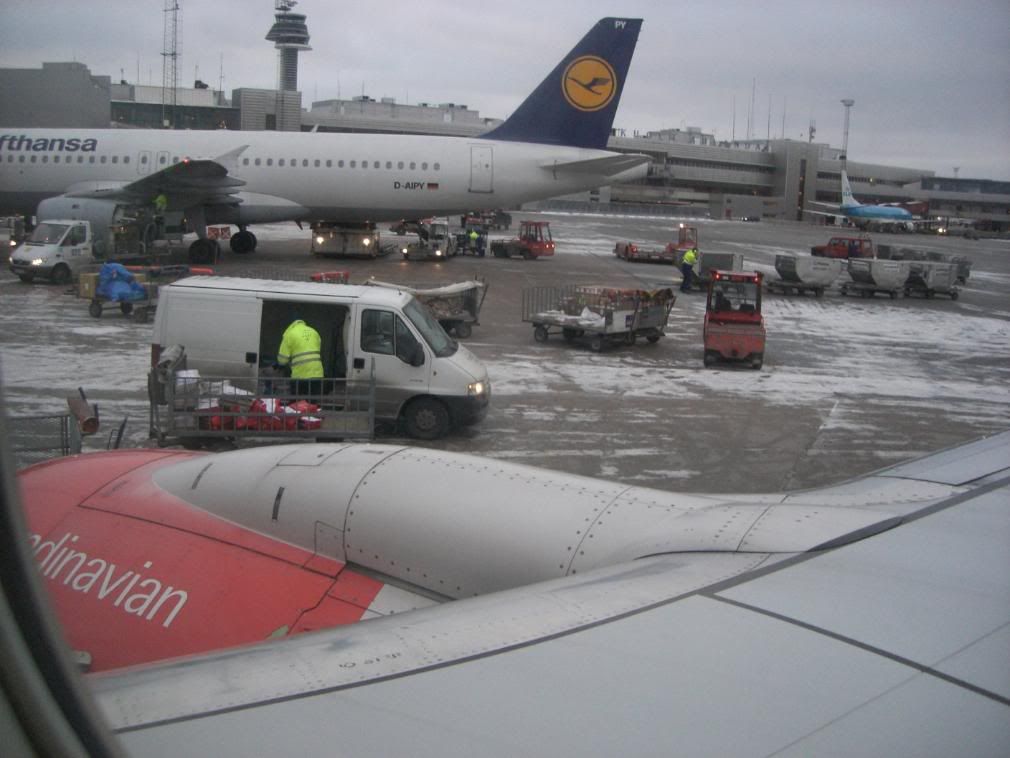 KL to AMS
As we roaring down the runway, I noticed several Dash 8-400s sitting by the hangar. Oh RIP...
Breaking through the layer of clouds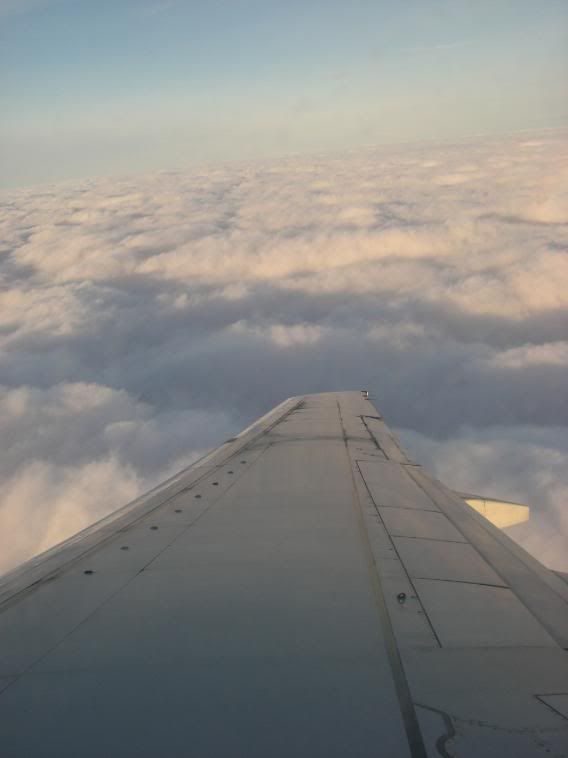 Bound for OSL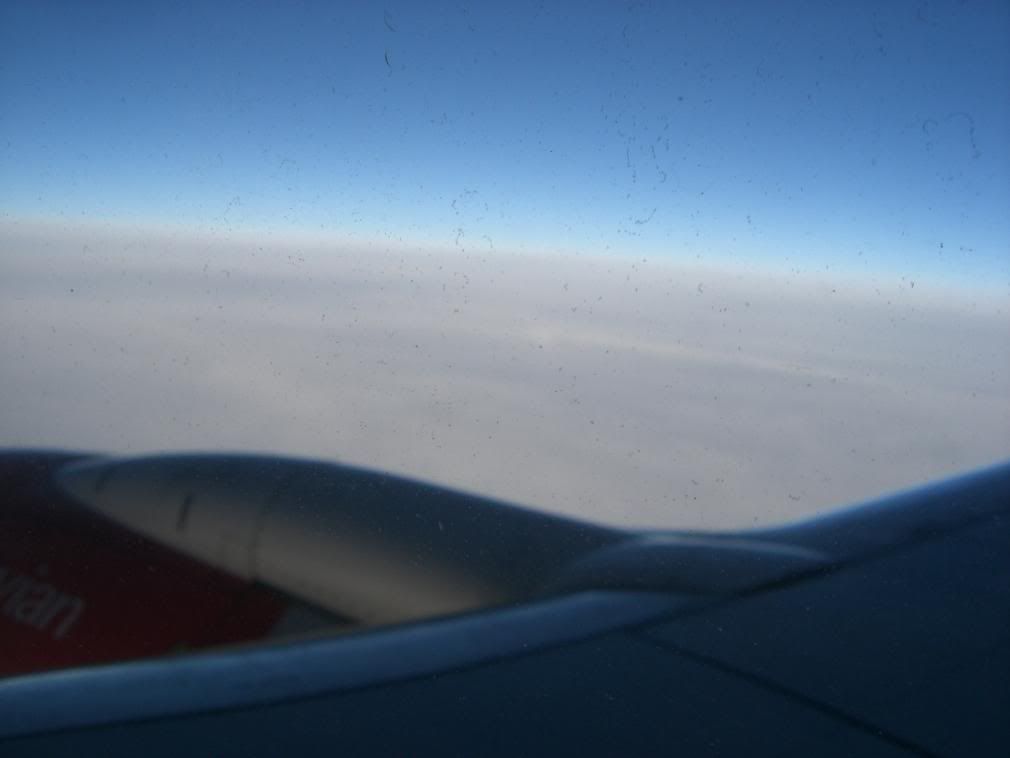 Thank you emergency exit
Decending into OSL. It was snowing what we would call on the US east coast a blizzard. BOS/NYC/PHL/DC would have been a mad house and flights all over the US. But not Norway...It was business as usual! Not a single flight delayed. When you have the largest snowplow in the world, but must be efficient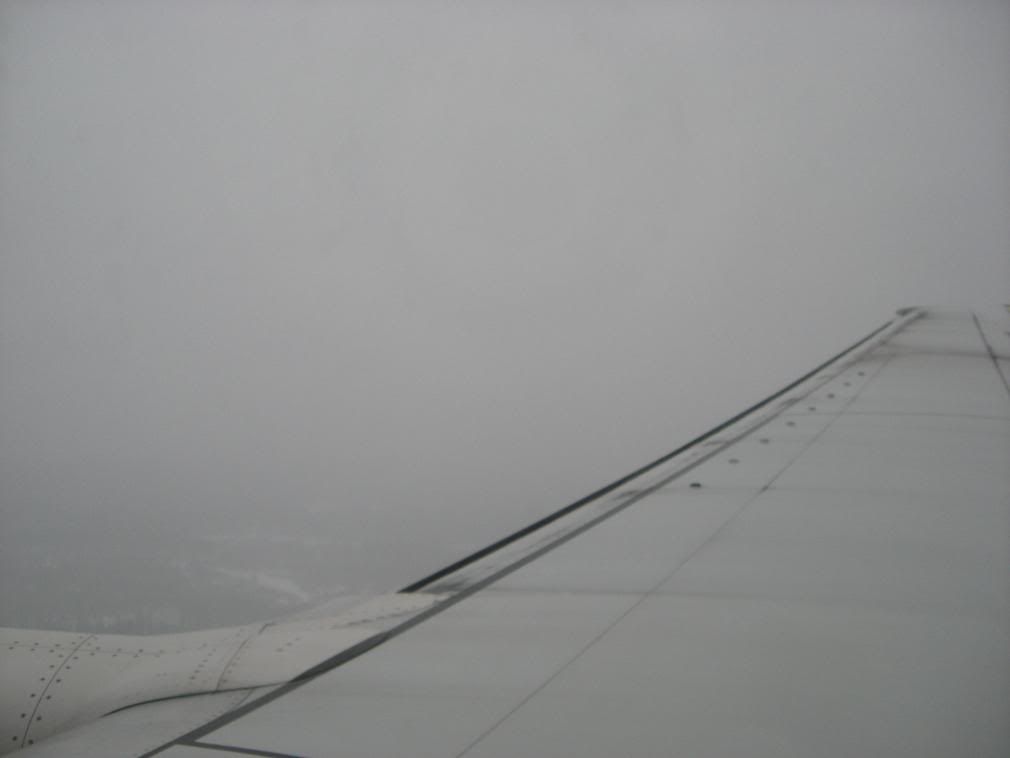 At the gate in OSL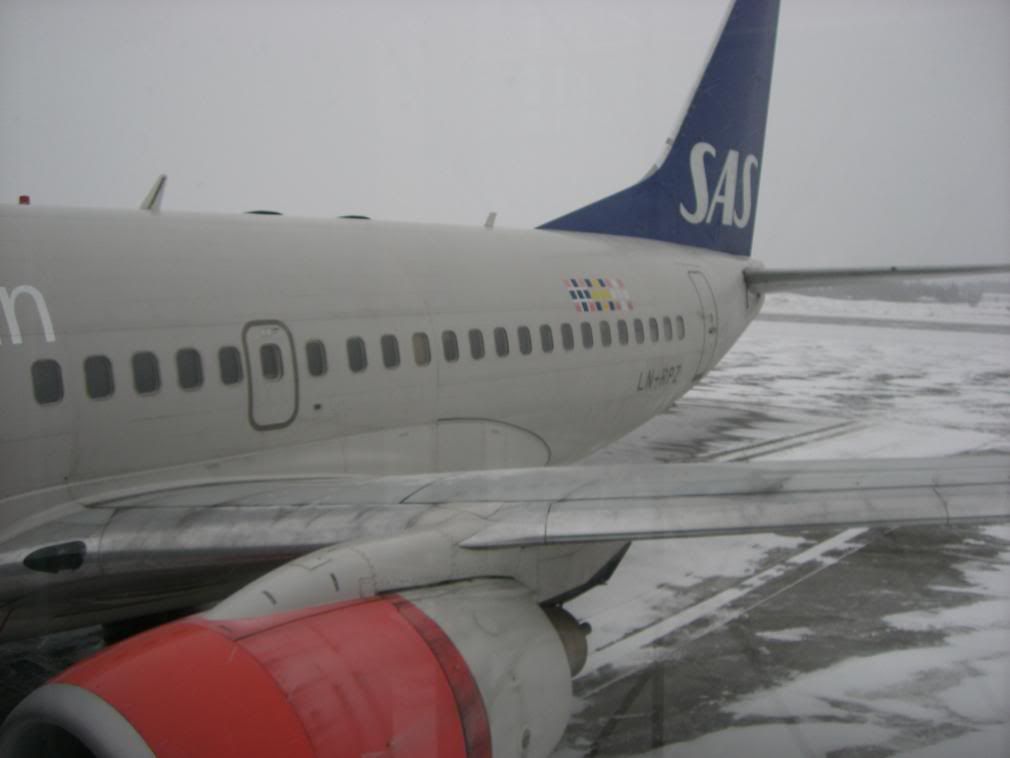 We had to wait about 3 hours in OSL for our resort bus to take us to Gala. OSL is a very nice airport, small yet intimate. I snapped this picture before getting on the bus. Half breed Braathens
3.5 hour bus ride to Gala.
View from our cabin!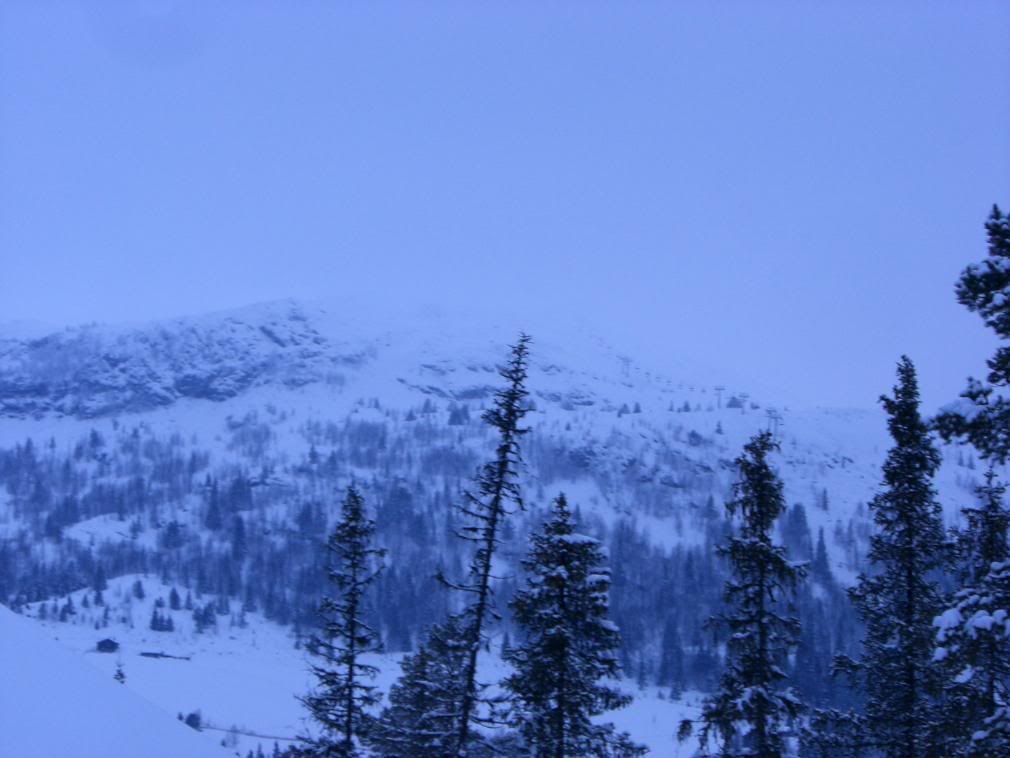 You would never see this in Pennsylvania!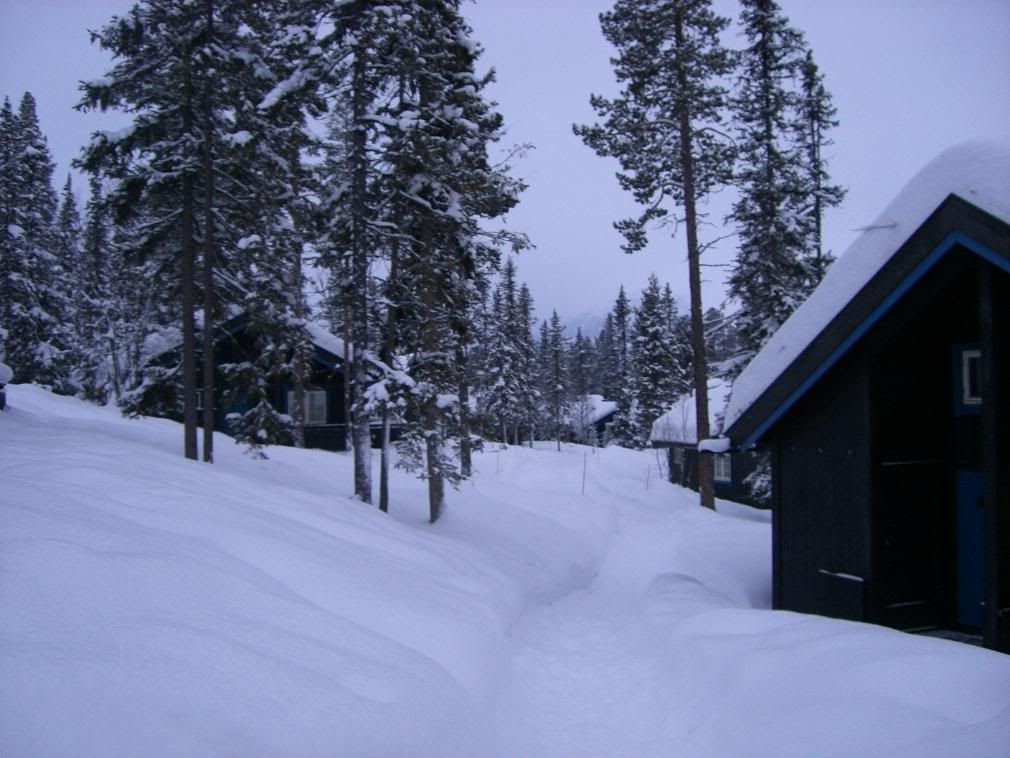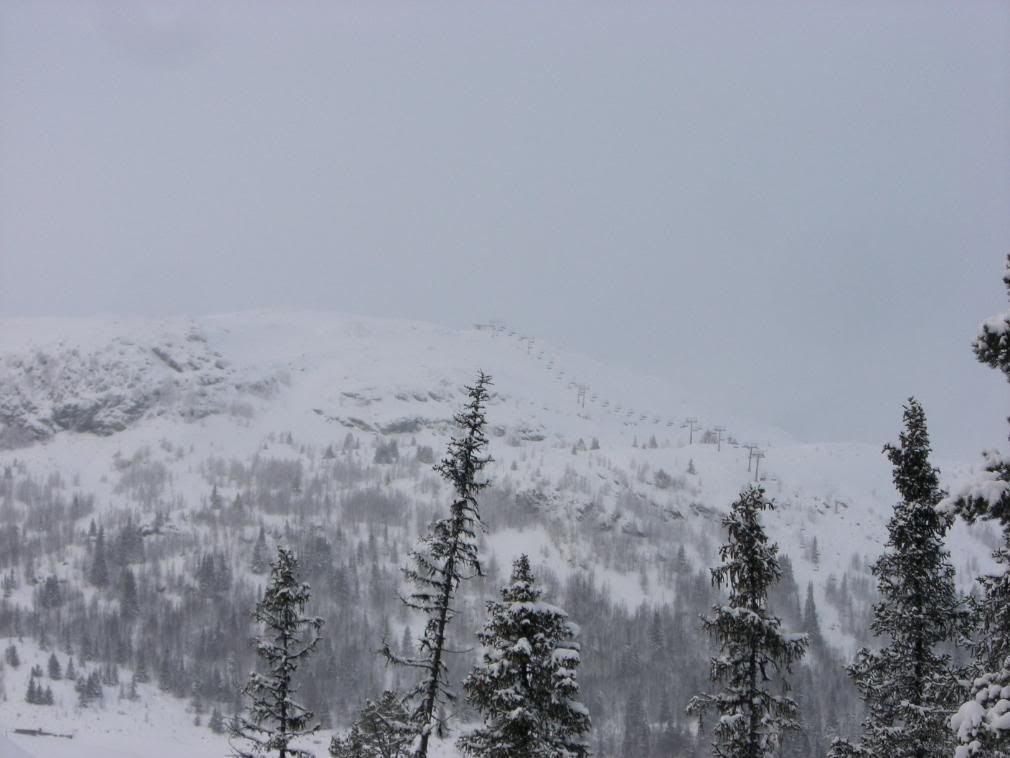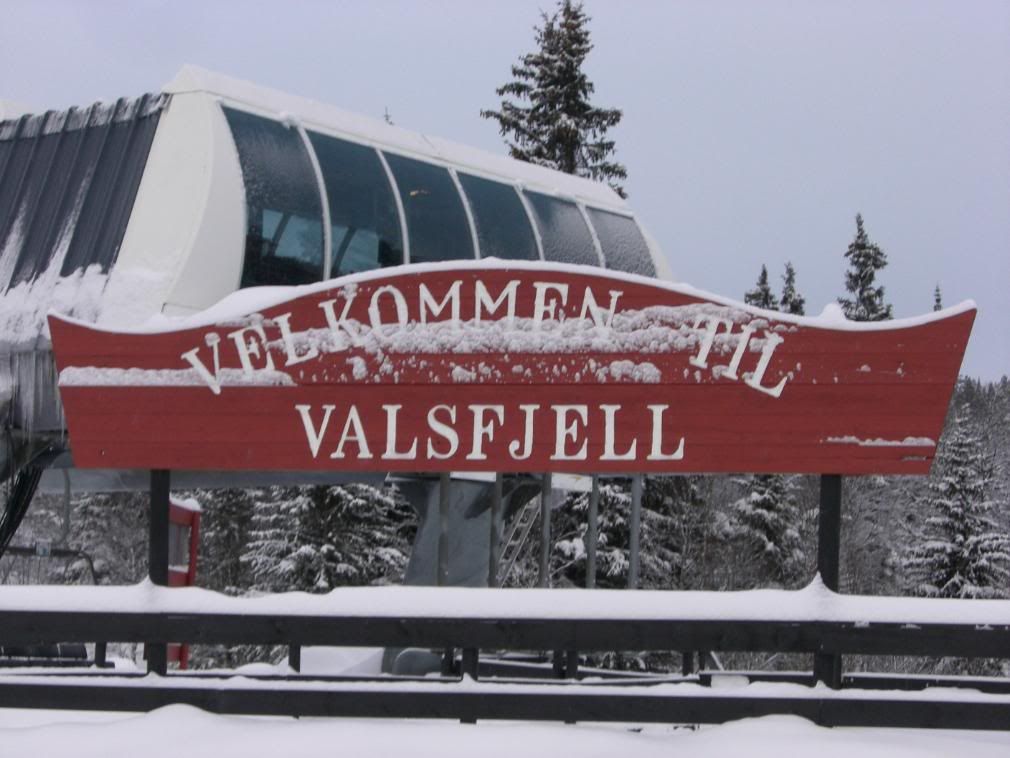 On the way up!
One half of the mountain looking at the other
Above the timberline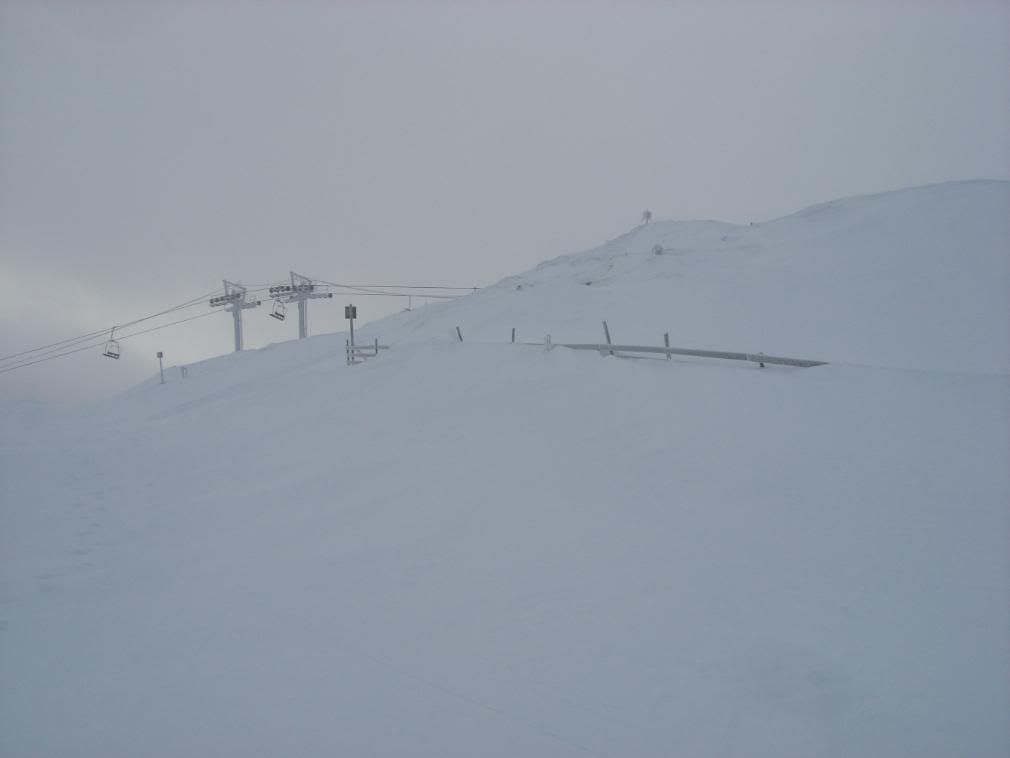 Yeahh...thats our fresh tracks! It was sooo empty all week! Not a single lift line!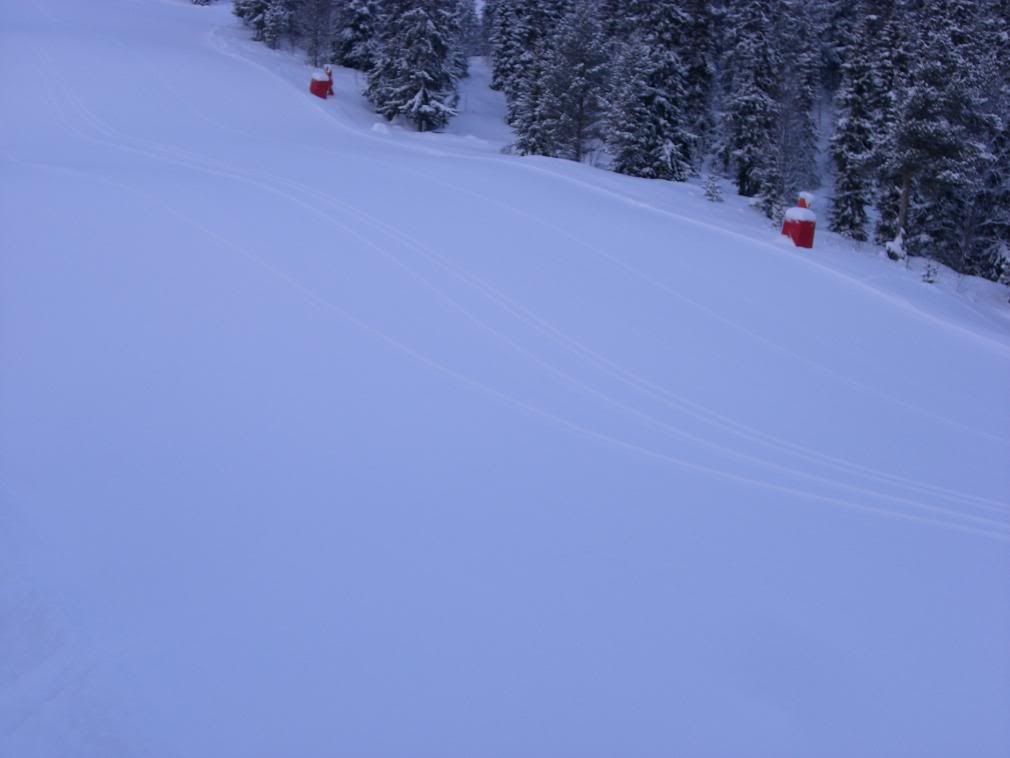 Frozen lake
Snowed constantly for 5 days!!!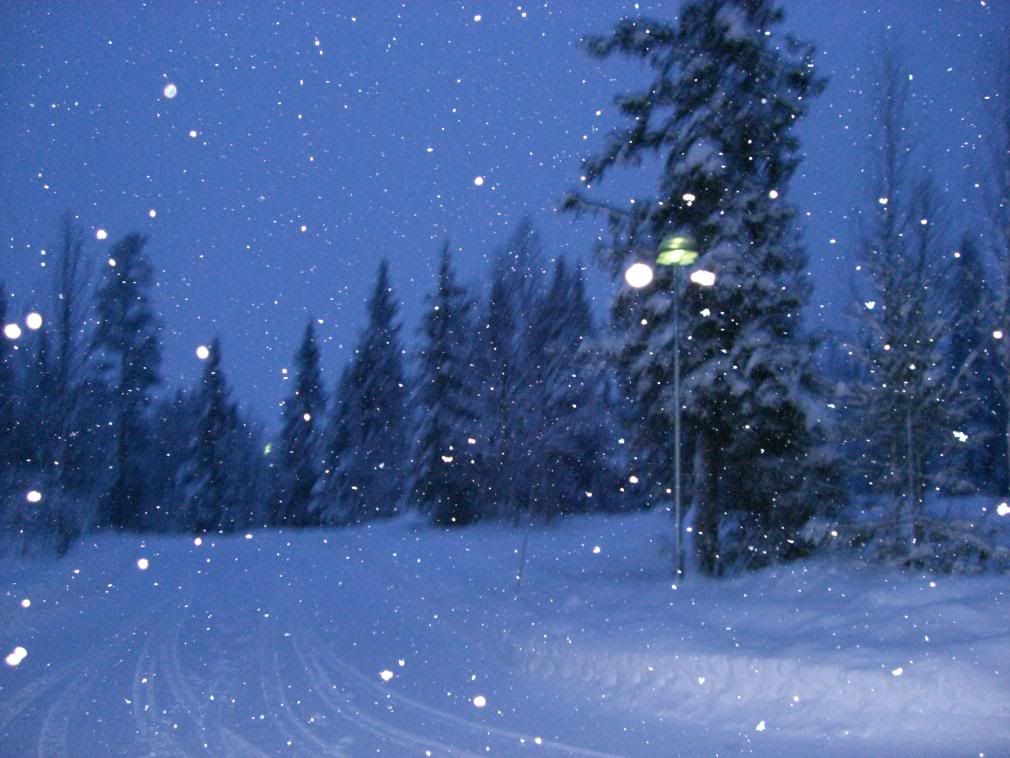 On January 10th, after 4 solid full days of snowboarding, we headed down to Oslo via train. We were all departing Jan 11 and wanted to see the city. The train was about 3.5 hours to the city. On the way there, stoped at Lillehammer, site of the 1994 Winter Olympics!
Reminded me of Alaska following this lake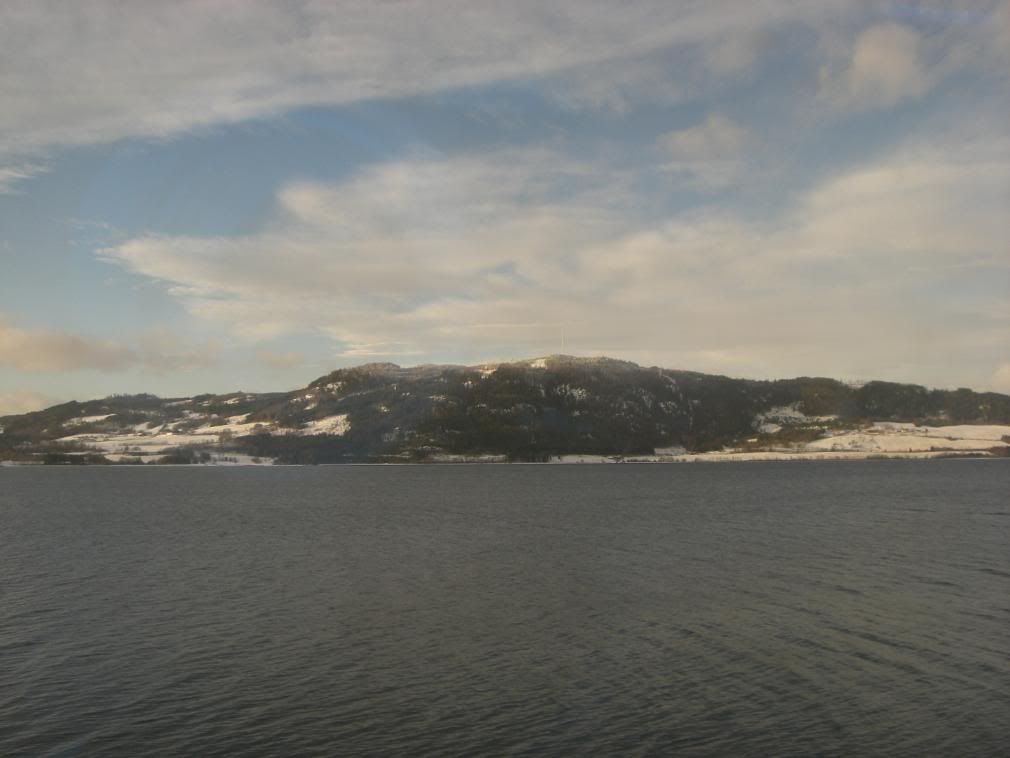 Oslo...home of the most beautiful girls per capita than anywhere!!! Too late to transfer to University of Oslo??
City view
Old fortress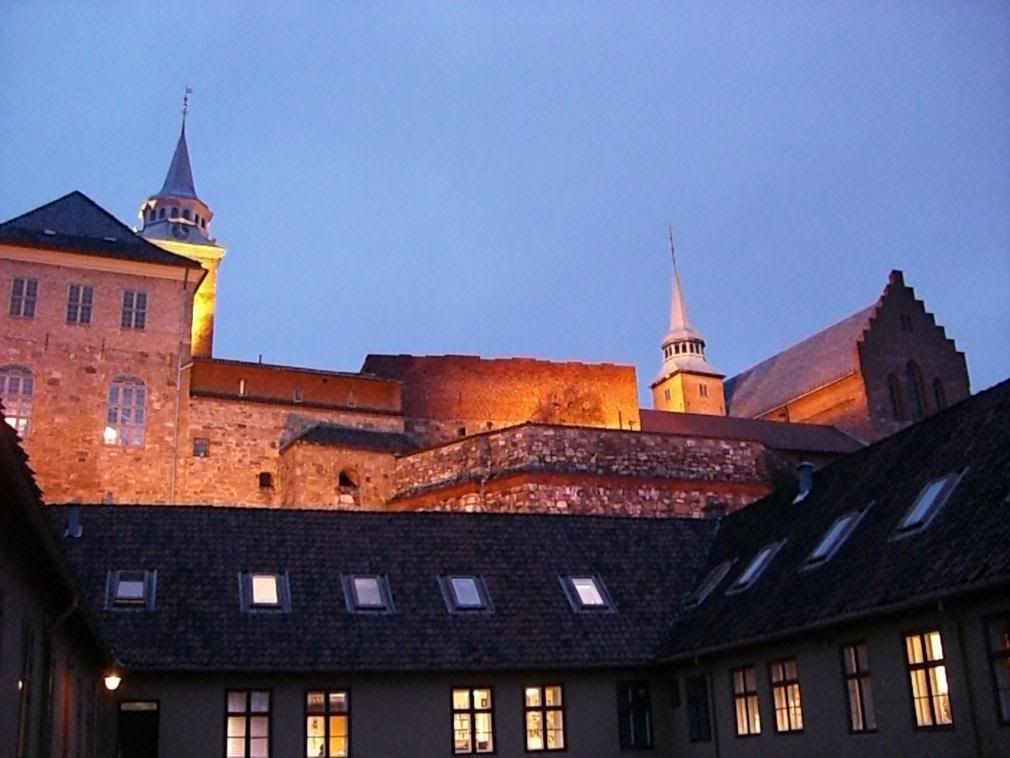 That night we went to a student bar we heard about called "Studenten". It was the four of us American guys and everyone else was from University of Oslo. I've never seen so many blonde hair people in my life. Being Italian, I stuck out like a sore thumb! But it was great time...sooo many babeeesss!!
Took the Flytoget to the airport. Again like Stockholm, very expensive, but I had Norwegian Kroners to burn. I was again throughly hung over at the airport.
First ray of sun in about a week!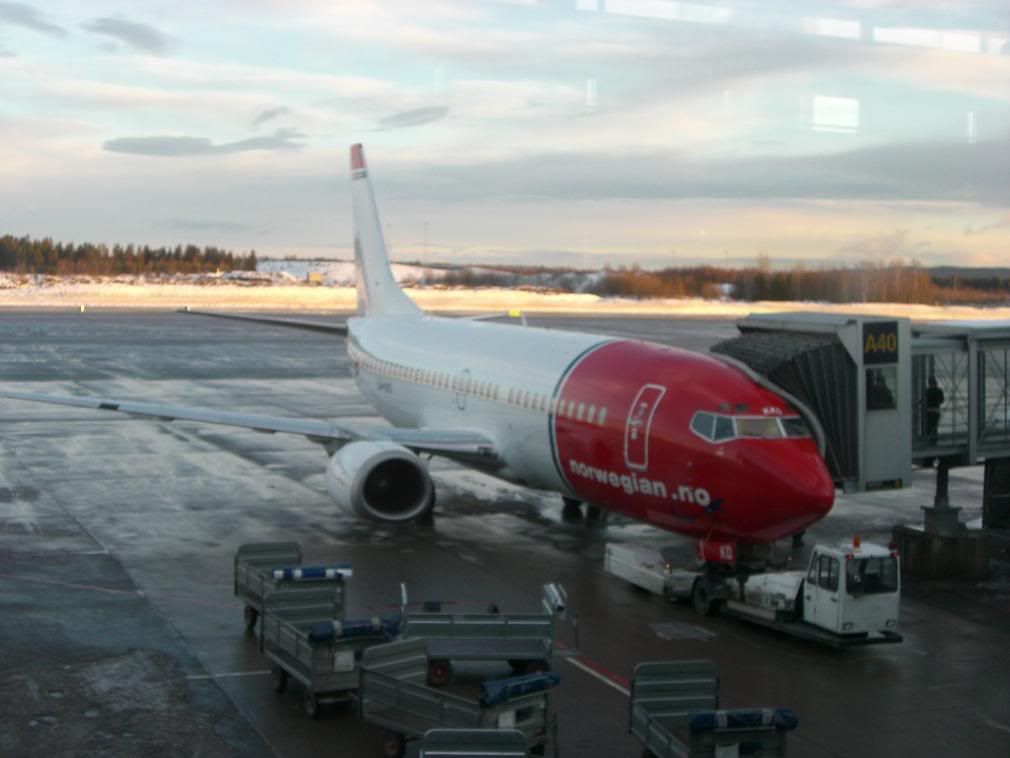 January 11, 2008
CO #39 OSL-EWR
Boeing 757-200
N17139
Scheduled Departure: 11:05
Actual Pushback: 11:15
Actual Departure: 11:22
Scheduled Arrival: 14:00
Actual Arrival: 14:00
Load: 100%!
View Large
View Medium


Photo © Diego Ruiz de Vargas - Iberian Spotters
Continental is the only airline that flies to the US from OSL. It has been discussed many time here on a.net about SAS starting this service and I agree that they should...granted they have the right plane. The 757 seems to be perfect with cargo and passengers. Our load was 100% full. Again, I seemed to be one of the only Americans on board as nearly all passengers were Norwegian.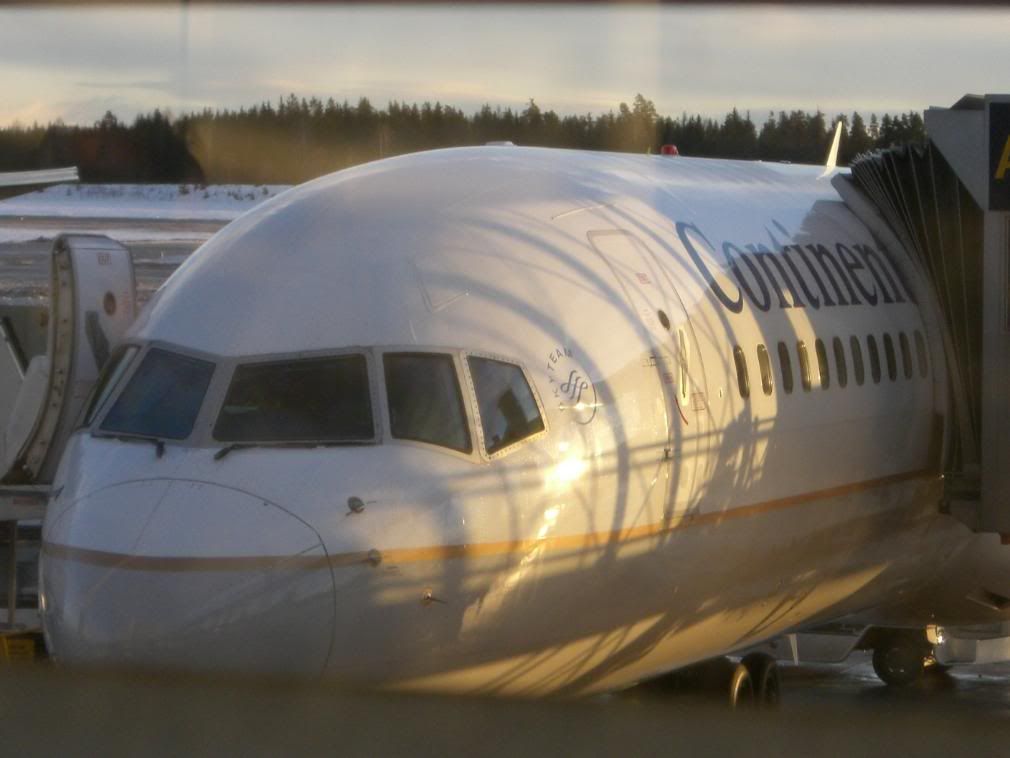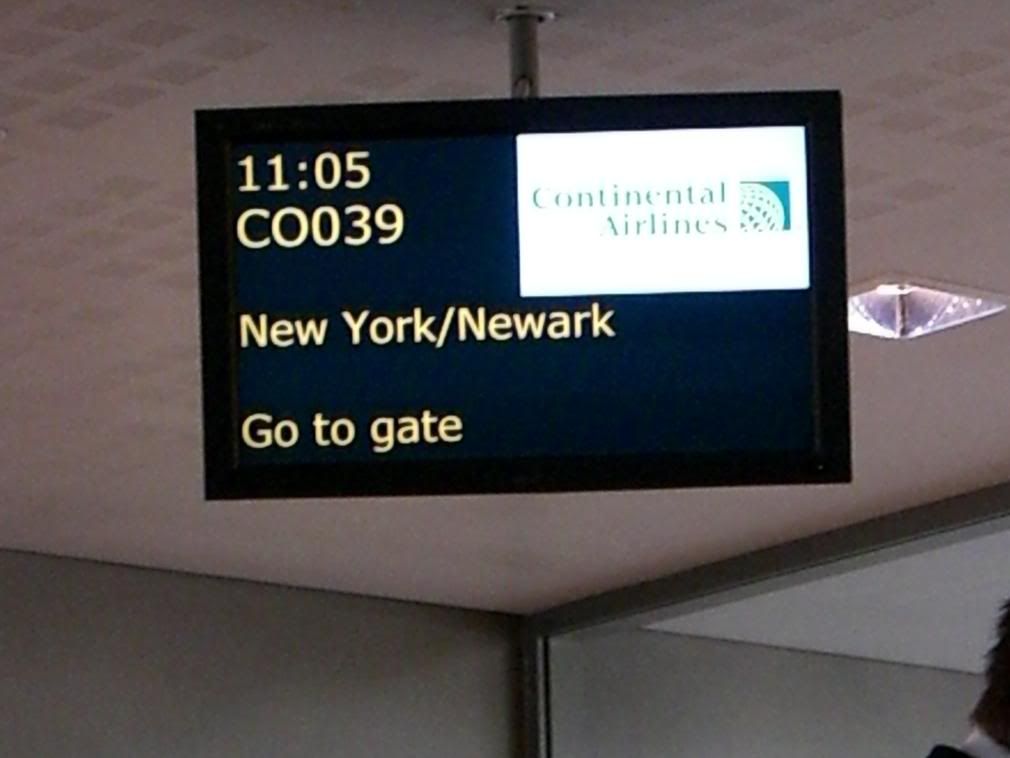 Nice day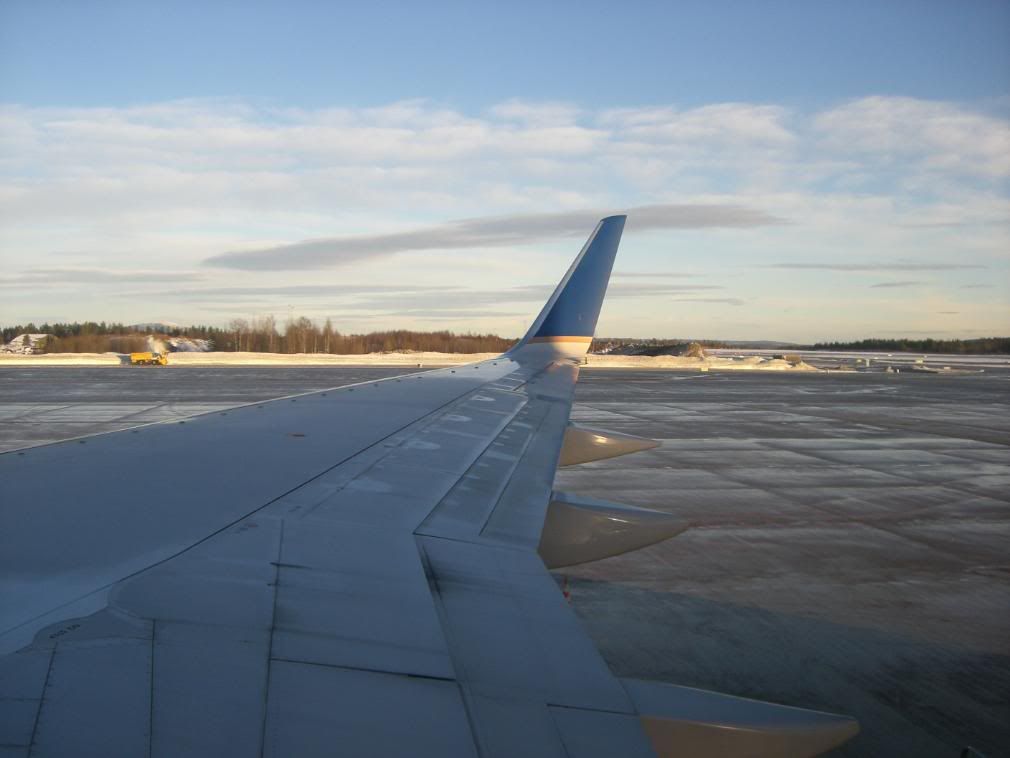 My snowboard about to be loaded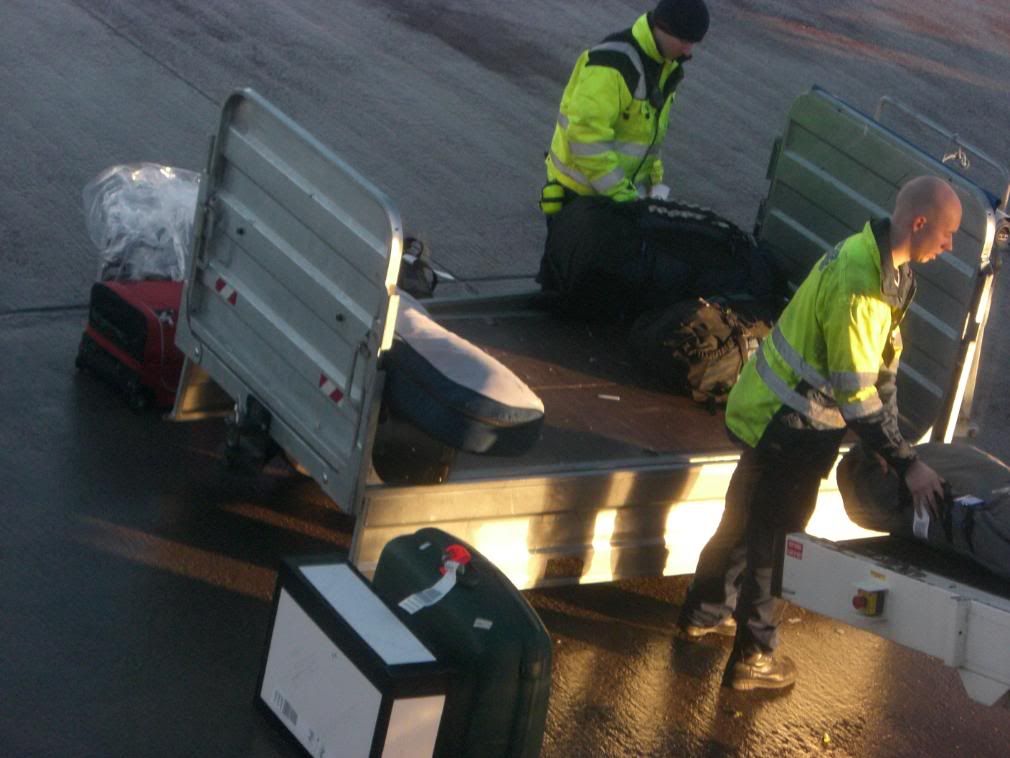 SAS Taxing by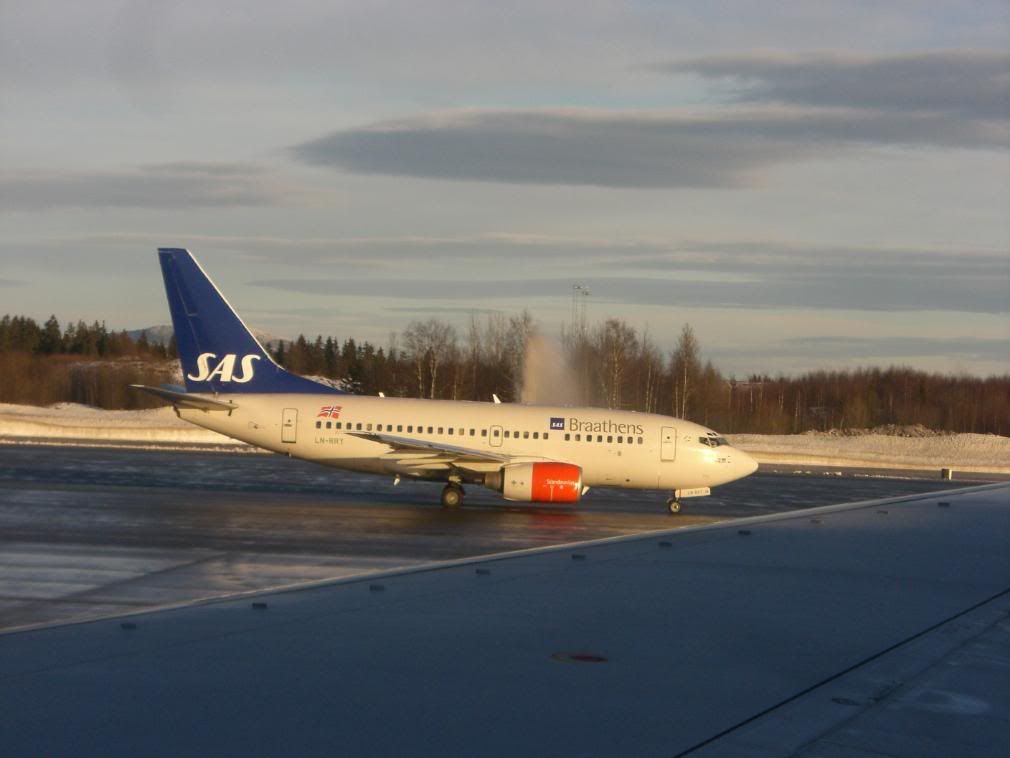 BA tail and mountains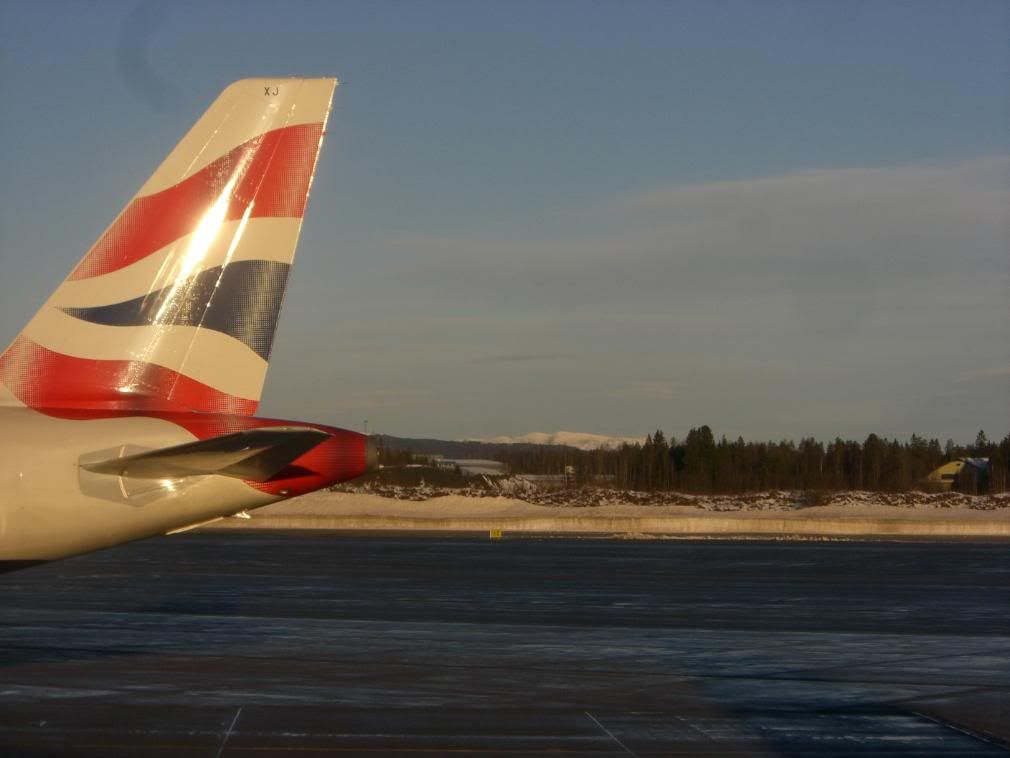 Taxi was only about 6 minutes and we taxied by an arriving Iceland Air 757. About to depart.
Nice Norwegian scenery!
We took off and banked to the west as if we were headed to Bergen. We fly north of the city of Bergen.
Mountains near the Norwegian coastline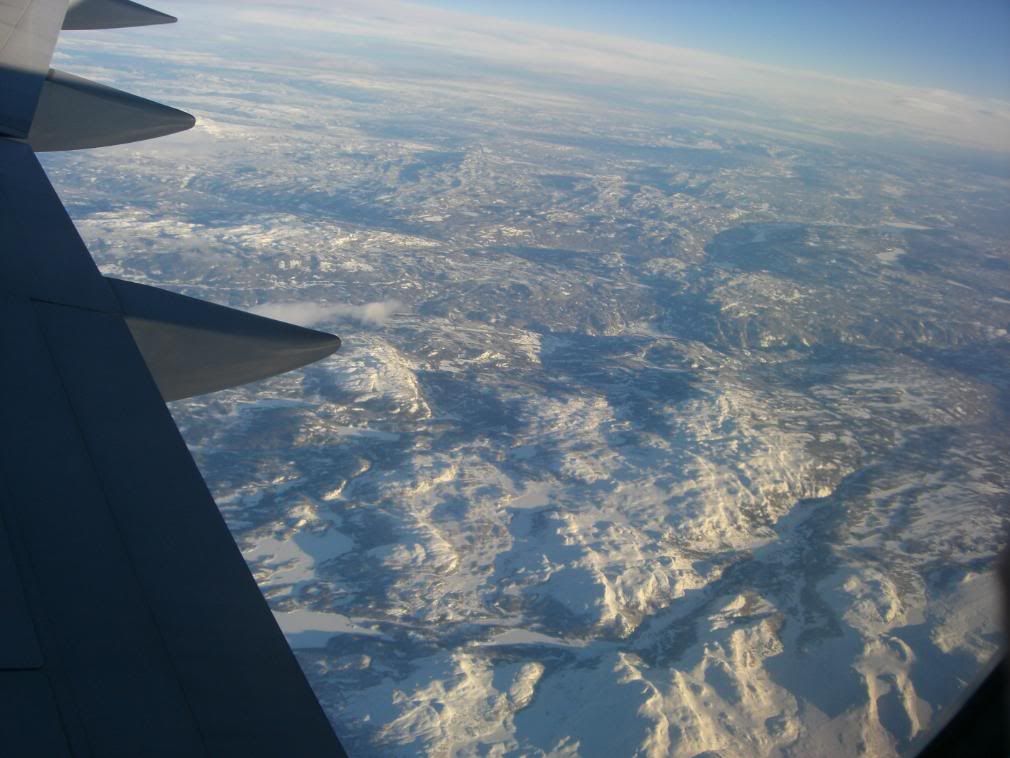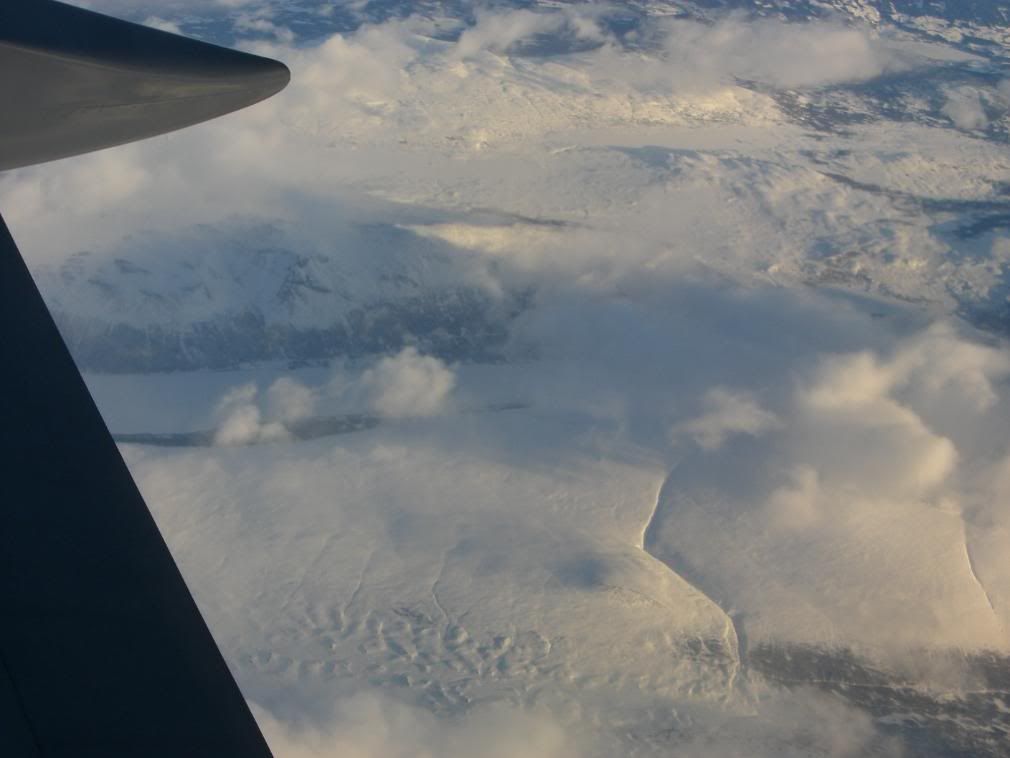 From that point on, there was cloud cover and we were unable to see the Norwegian Fjords. The moving map showed us leaving Norway and heading straight for Iceland!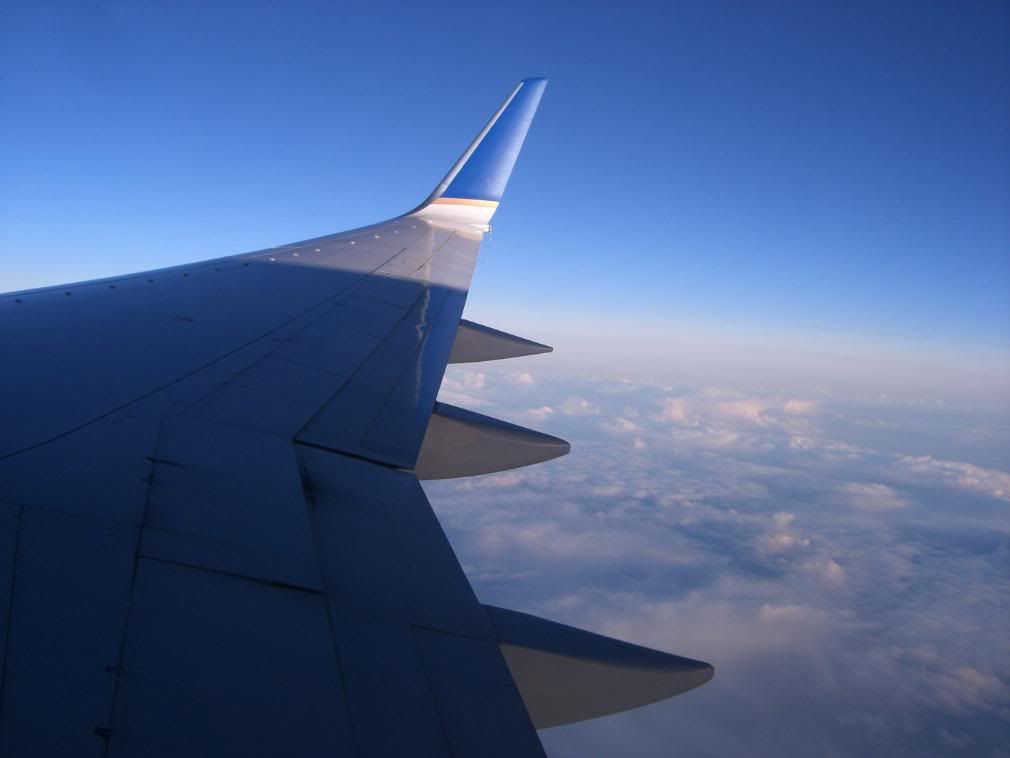 Lunch was served and I choose beef in a gravy sauce with mashed potatoes and I'm not a picky eater, but it wasn't good at all...oh well. I found it very amusing the amount of alcohol purchased on board by the Norwegians. In just the few rows around me, I would estimate I saw about $100 of beer/spirits purchased. Each time the drink cart came around, they would order a drink. Certainly not to get drunk, but just to enjoy. That is the nice feature of European carriers versus their US counterparts...complimentary beer/spirits. The first move was over and the moving map was turned on and it showed we were nearing Iceland. Just as we neared the coast of Iceland, the clouds broke briefly and I got these shots of Iceland fjords.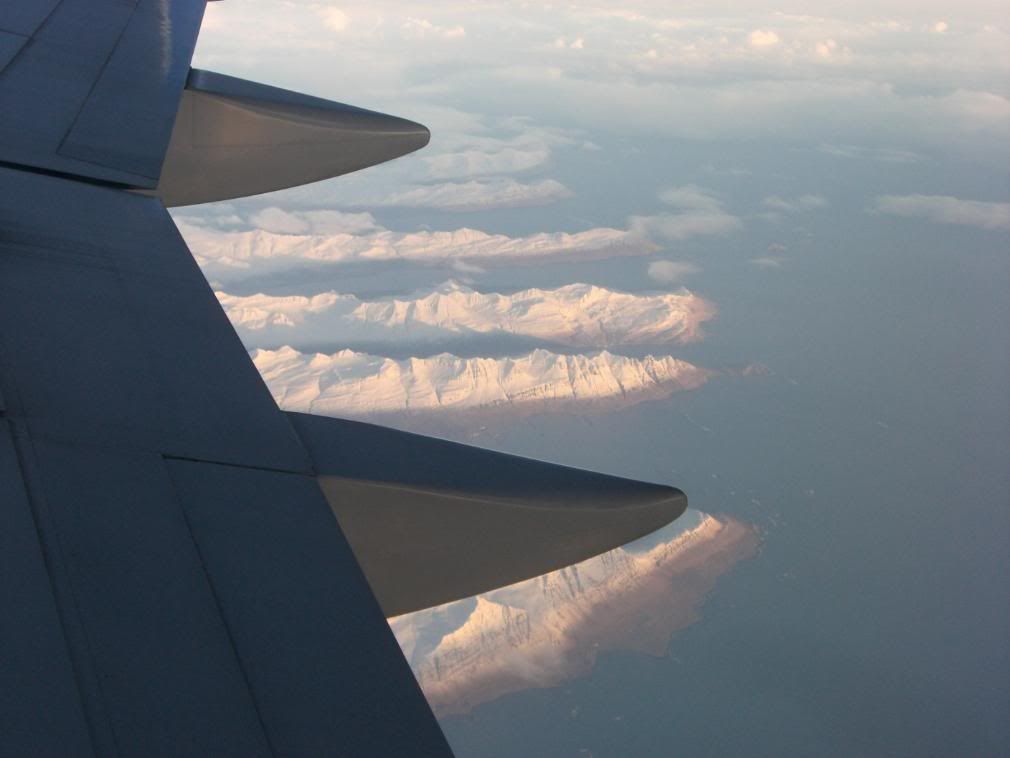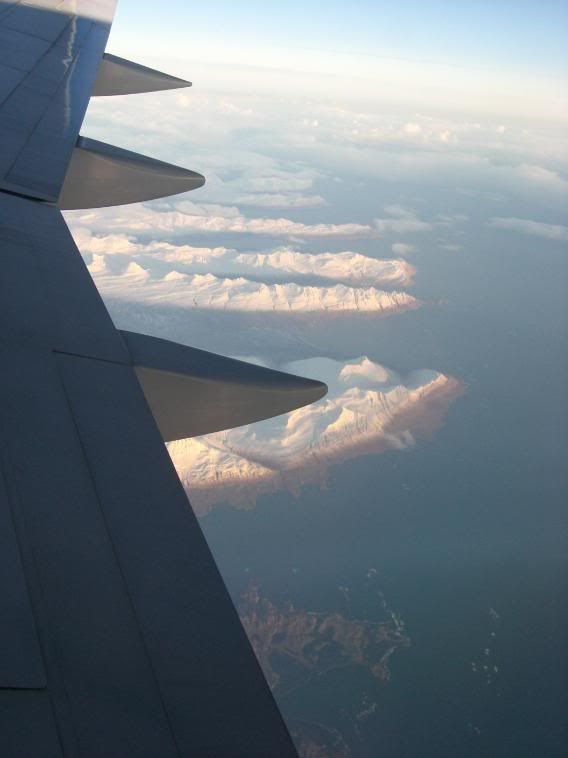 Looks sooo cold!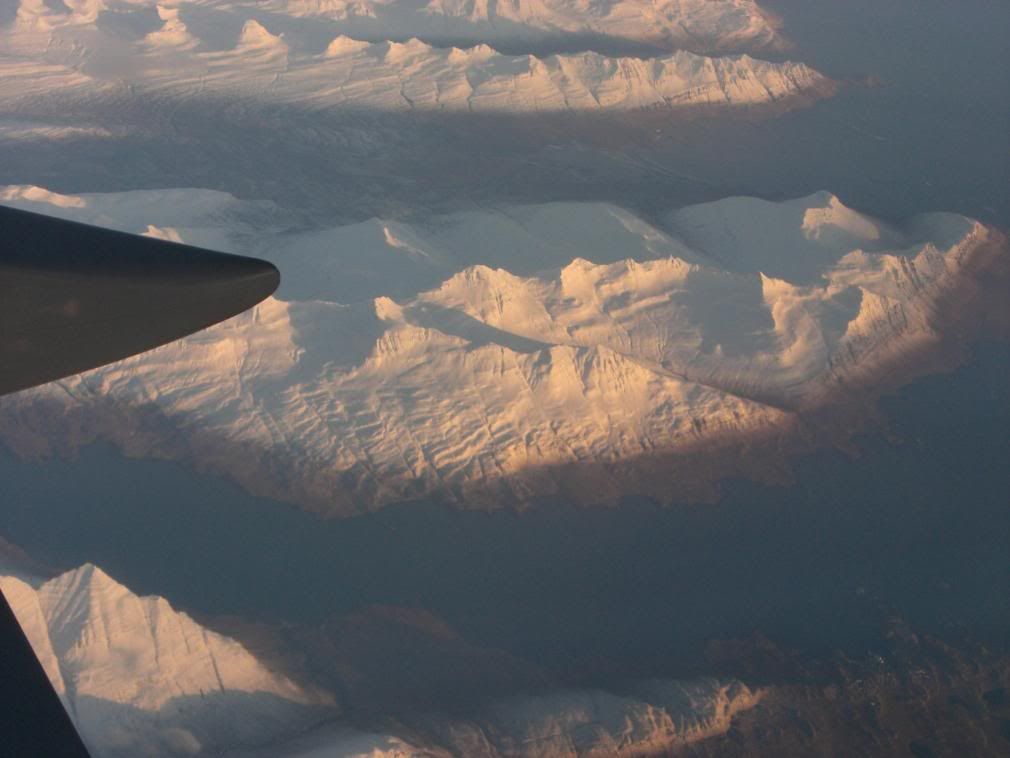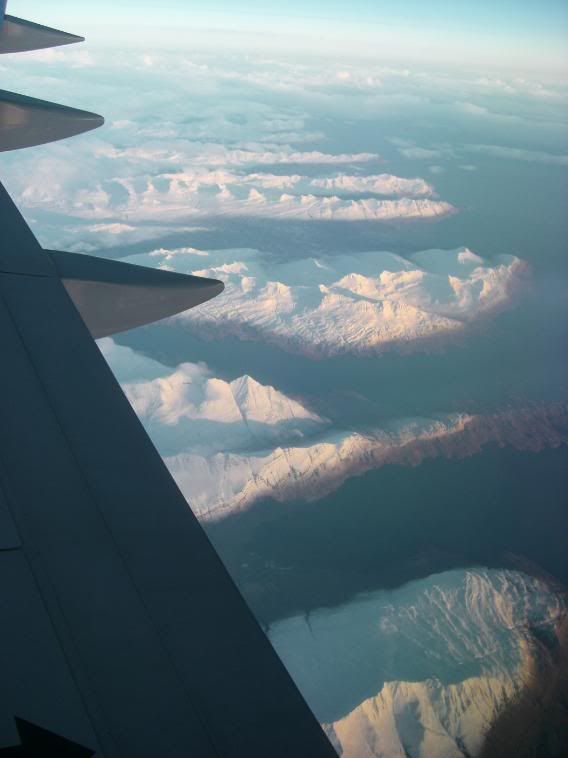 Again there was cloud cover over Iceland and we passed right over Reykjavik. From there, we continued straight across over Greenland but there was cloud cover. I tried to fall asleep but only got maybe an hour in. We hit the very northern tip of Labrador in Canada and turned south from there. Pictures of Labrador/Northern Quebec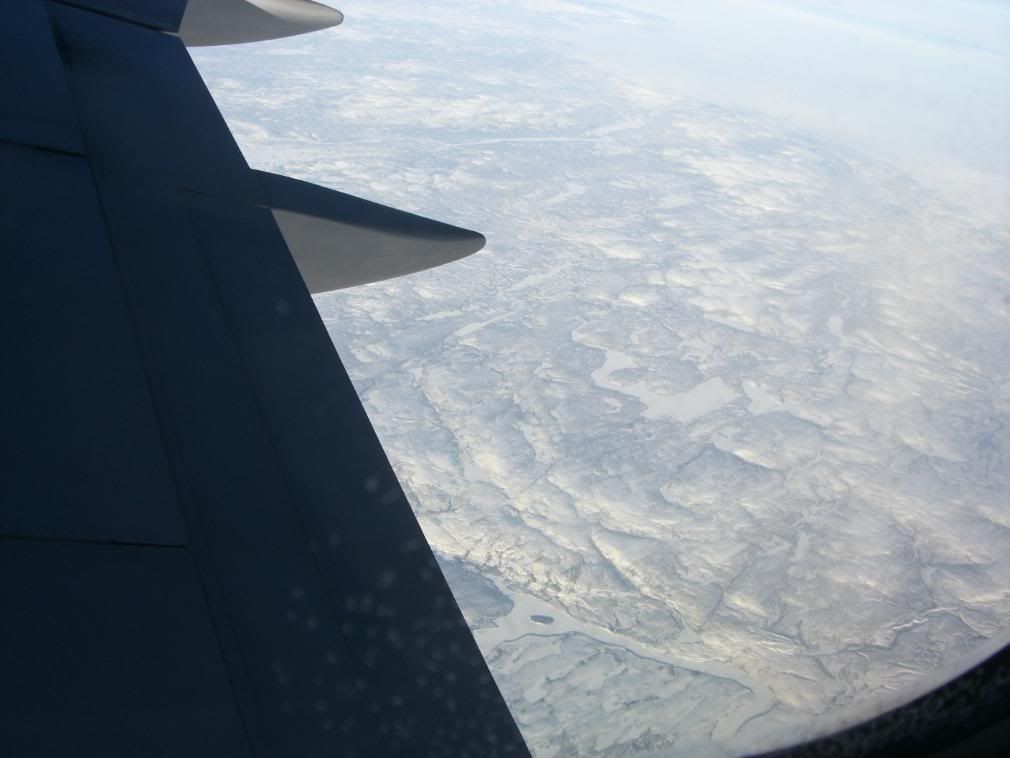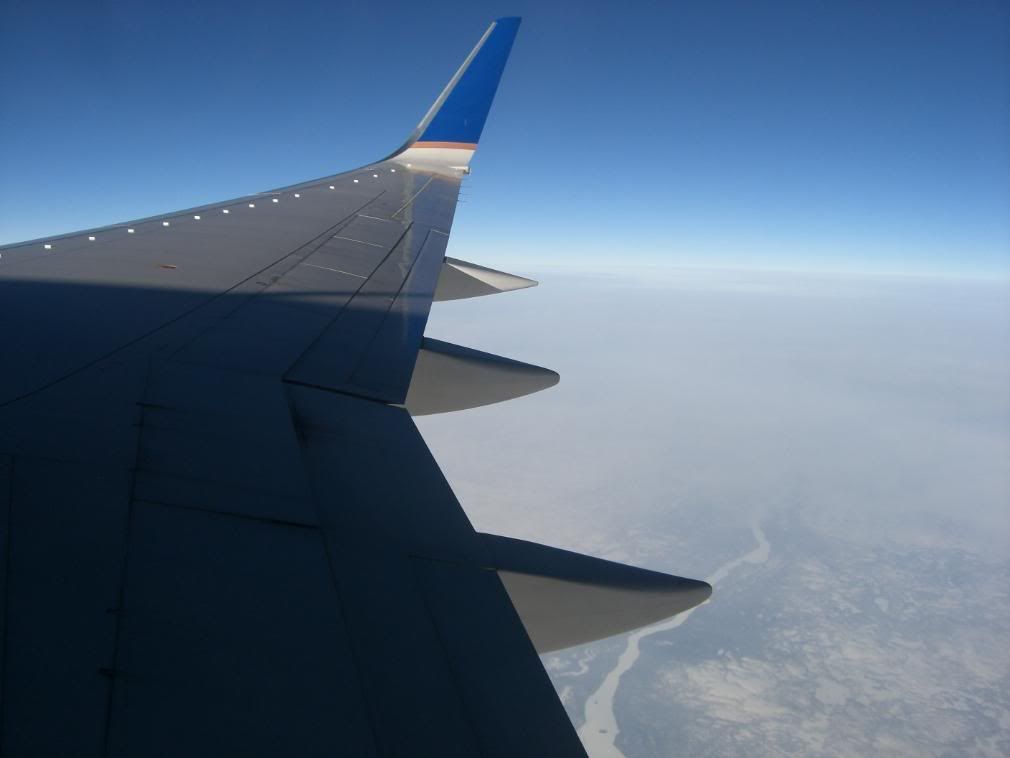 All of Quebec was very bumpy, especially over Montreal. We crossed Albany and began to descend. The pilot announce that there was heavy rain and wind in Newark and it would be a bumpy landing. He said there was also a line of traffic to land but we would have priority. My guess is that this route is stretching the 757's range (3697 mi/9 hours) and fuel was an issue. Landing was indeed bumpy. I noticed that the planes that landed behind us were a 757, 762, 764, 762, and 757...all from Europe.
Immigration took about 20 minutes...but typical Newark style, baggage took about 45. Every time I fly into Newark this is the case. I do enjoy flying the 757's trans-Atlantic. Its feels like a more intimate cabin so there are less chances of a baby crying or someone causing a commotion. But it does get a little tight feeling, especially after a 9 hour flight from Norway.
Overall, Denmark, Sweden, and Norway were great countries to visit. Yes, they are very expensive, especially now to the American dollar, but with the high price of the Euro to the dollar, I would say the prices compare similarly. I was amazed how perfect English they all spoke and blow away by the beauty of the girls! A fun an unique way to spend my winter break. I hope you all enjoyed my TR!
Rob