Greetings everyone. For this segment of reports, I'd like to chronicle a family trip this past summer to New York.This was the first trip out of three (as I am attending college there) to the city. Whether you can tell it from my screen name or not, I (including my family) have very strong ties to New York and Long Island being that my parents lived in the city for nearly 35 years and my sister and I living there for 75% of our lives. Anyway, the purpose of this trip was not only to see family and friends in the area, but also to head up to the Adirondack Mountains upstate. During this trip we spent a few days at a nice resort called Villa Italia and while also heading up to Cooperstown and the Baseball Hall of Fame. In the city and on Long Island, the main purpose was to see all the family and friends we left behind when we moved halfway across the country to DEN. While this trip wasn't as much fun as my adventures in Tokyo, it still was as a nice vacation. Anyway, on with the report.
At around 10 o'clock at night, my family and I were all pack and most of our stuff was loaded into the car. The only delay was me as I wanted to finish watching an episode of a Korean show that has quickly become my favorite program on television. As the show was concluding, the calls from my parents to head out towards the car started and after five minutes of ignoring them, I finally headed up from our basement out to the car. With that, we were on our way to the airport. The drive took about forty-five minutes to an hour as we live on the opposite side of town. Once we reached our car-park company and grabbed the shuttle, we soon arrived at the terminal.
Checking-in inside was pretty easy. Virtually no lines at this time. For about five minutes my parents had to chit-chat with the agents about how we're originally from NY and how soon I was returning there for college (something I don't like my parents talking about to others). After this we gradually headed towards security which only took twenty minutes or so to pass through.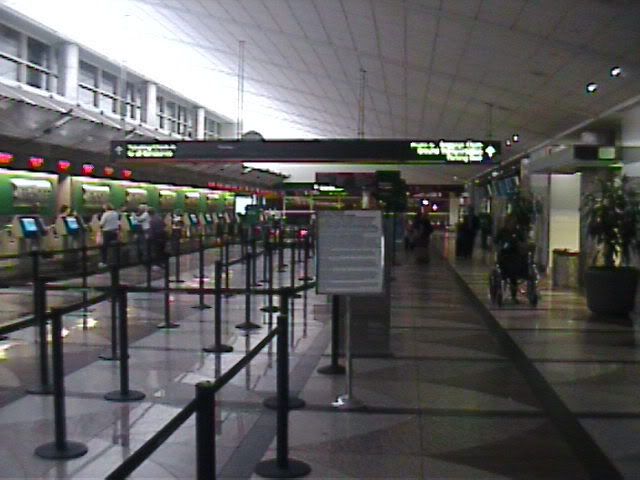 Once taking the train to Concourse A and heading up the series of escalators, we quickly found our gate which had a size able crowd already on hand for the flight. With about an hour or so to spare, I headed off down the concourse to do my usual rounds of seeing what action there was this late at night. Nothing much to see except the other red-eye departures to the east coast by Frontier and some 737s left by Continental. Other than that, nothing to do except walk down each end of the concourse. As I returned to our gate, our plane for the night finally arrived. For the next half-hour or so until boarding commenced, the only thing to do was to chit-chat with my parents about this trip and the next two occasions I would be flying this exact route. Boarding then started after about twenty-minutes.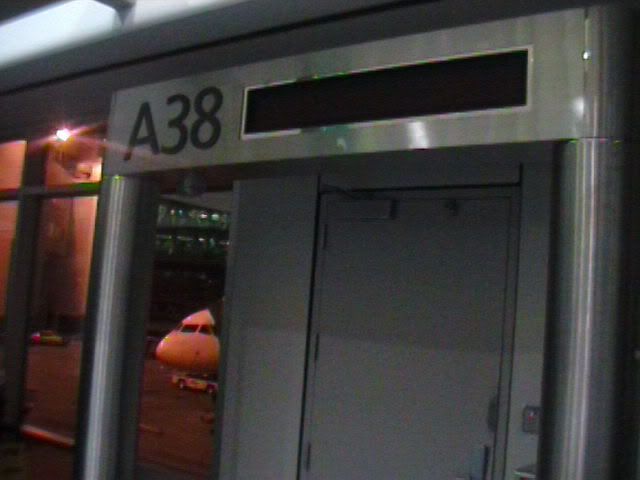 Boarding
FFT 514
DEN - LGA
A319-111
N903FR
"Ozzy" The Orca
The entire boarding process overall wasn't too bad. Although it seemed like everyone rushed towards the gate at once, the process eventually became organized with the back rows boarding first and then the front. As our seats were in the front row, we waited until most had boarded to enter the aircraft.
Once in our seats and getting everything we needed, we waited for another fifteen minutes or so as apparently some paperwork still had to be filled out and the captain's daughter (one of the passengers) was trying to get a message to him. Anyway soon enough we started to pull back from the gate. While taxiing the crew went over the safety instructions as usual. Within five minutes we were lining up on the runway.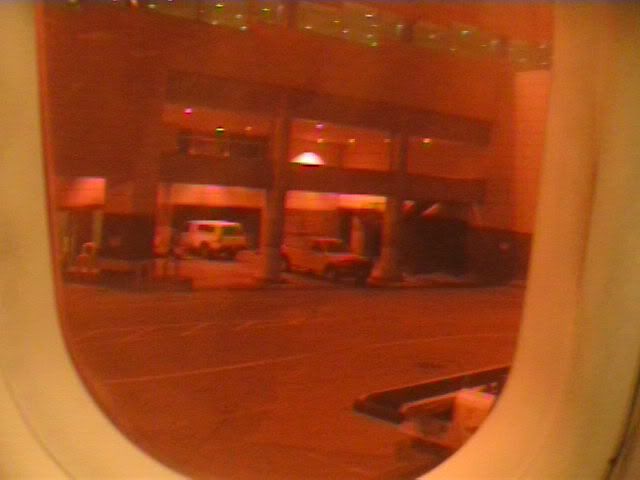 Take-off / Landing
Take-off from Denver was somewhat bumpy. For a few good minutes the aircraft continued to shake and the turbulence was easily felt. However, soon enough the ride became smooth and enjoyable. For the first few minutes all I pretty much did was check out the last remaining free preview of the directv service. Once this stopped, I quickly turned to practicing my kanji in a small notebook I always bring along with me. For the next two hours this came to be my source of entertainment. Drinks were served after about twenty-minutes or so into the flight. My selection was a simple coke and the refusal of some cookies which the rest of my party enjoyed.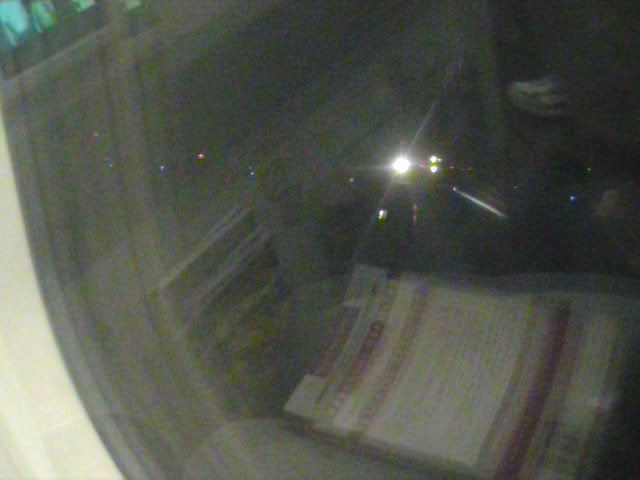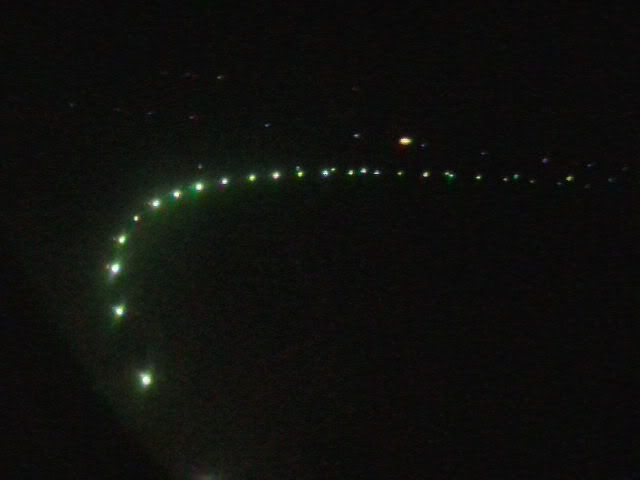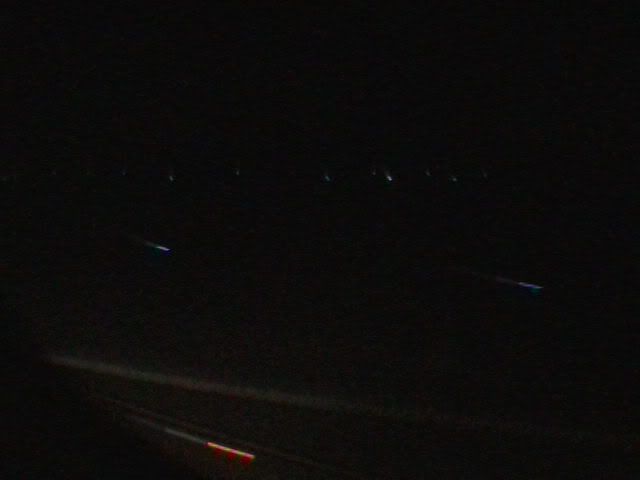 As I said, for around two hours I tried to work on improving my kanji skills, but soon enough I started to get tired and fell asleep. By the time I woke up we were just exiting Pennsylvania and entering the NYC metro area. The sun itself was rising as well and presented itself in an abundance of light. Within half an hour the sights of the city and northern New Jersey started to appear. It was at this time that the aircraft started to descend. As we turned towards LaGuardia the sights of Brooklyn and Queens came into view. Ten minutes later we were on finals into LGA. While touching down, various private aircraft (including Trump's 727) sat on the ramps. Arrival was pretty quick and by the time you knew it we were heading for the gates in the Central Terminal.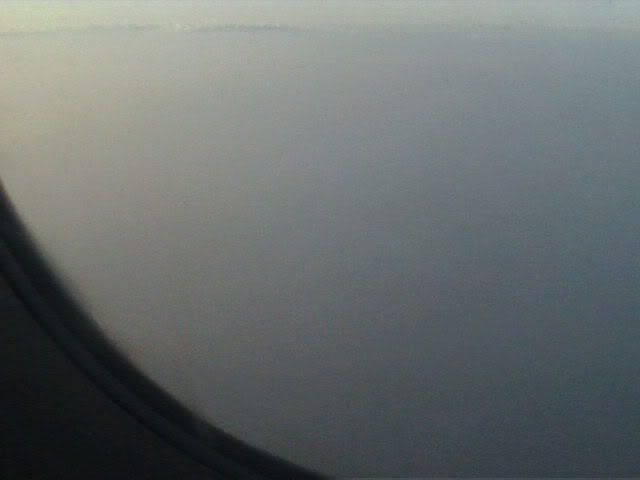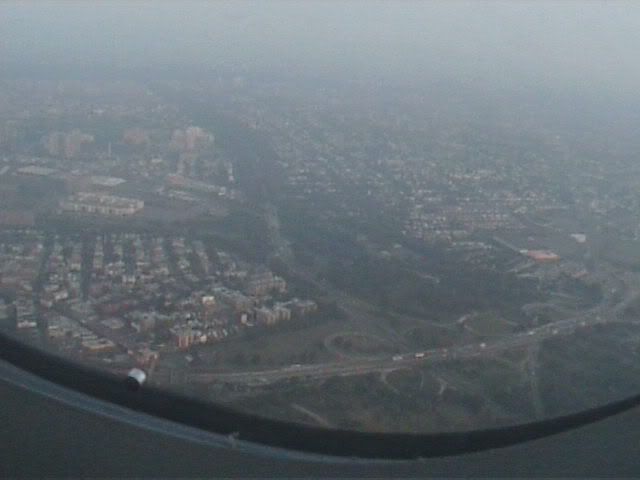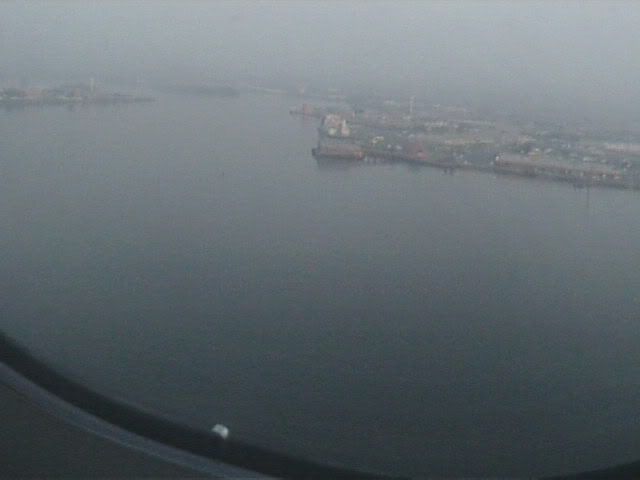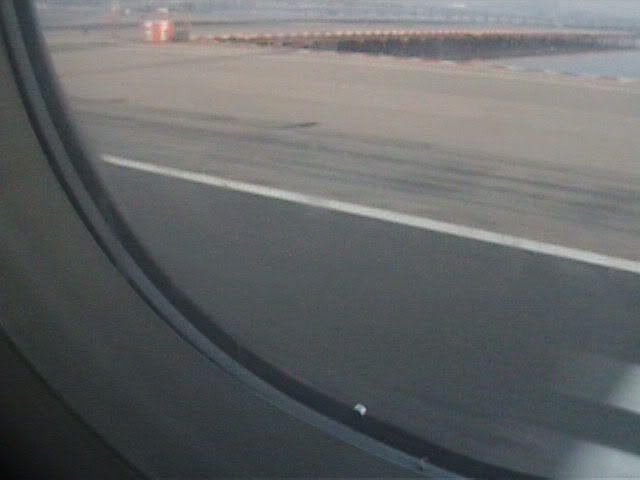 Once reaching the gate, we quickly grabed our stuff and exited the airplane. Soon enough we arrived at baggage claim, grabed our bags, and headed off towards the rent-a-car place. After that, it was off to the Bronx to catch a tour of Yankee Stadium.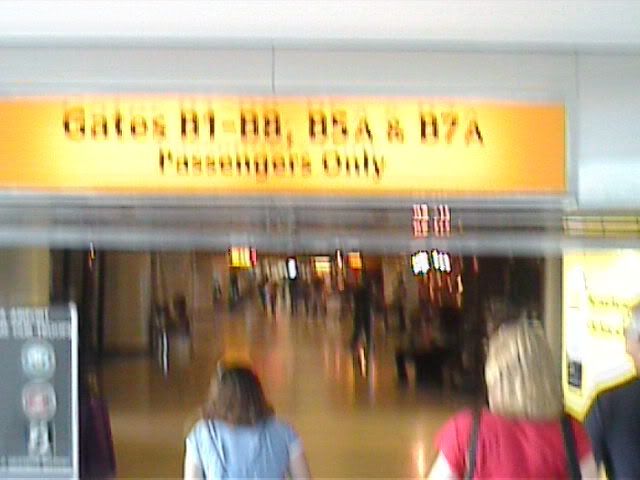 After a week of fun upstate, in the city, and on Long Island, it was time for us to head back to Denver. In the middle of the afternoon, we left my aunt's place on Long Island and headed towards LGA. Traffic was heavy at times, but overall not too bad for NY. Within an hour or two we dropped the car off and were at the Frontier counter inside the Central Terminal. Although it seemed every other airline was busy, there was hardly anyone in line at the Frontier counter. The guy checking us in was friendly and funny. Before we knew it we were all checked-in and ready to head through security.
Line for security was small at best and within ten minutes all four of us were through and in the gate area. Having not been in LGA in a few years, I was shocked at how small and cramped the concourse seemed with FL, NK, YX, in addition to F9 having flights departing within a general time frame. With still an hour and half to two hours to kill, all I could pretty much do was sit at the end of the pier by FL's gates and watch as arrivals came in. As this got old, I headed back down the concourse to my gate to wait for boarding.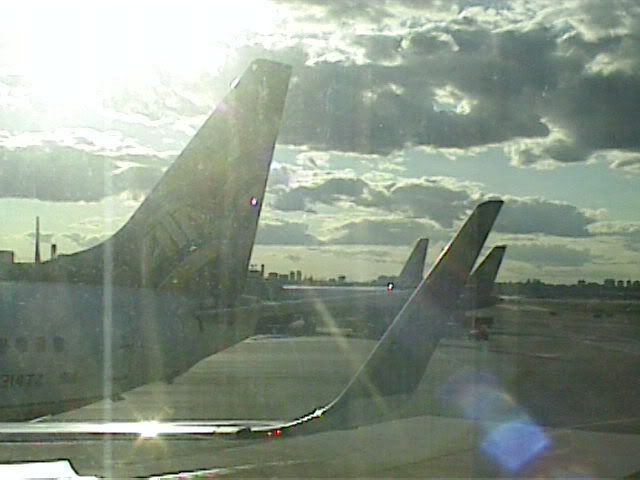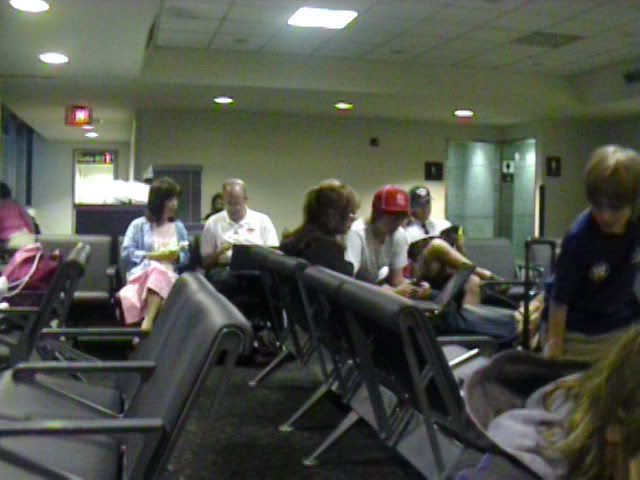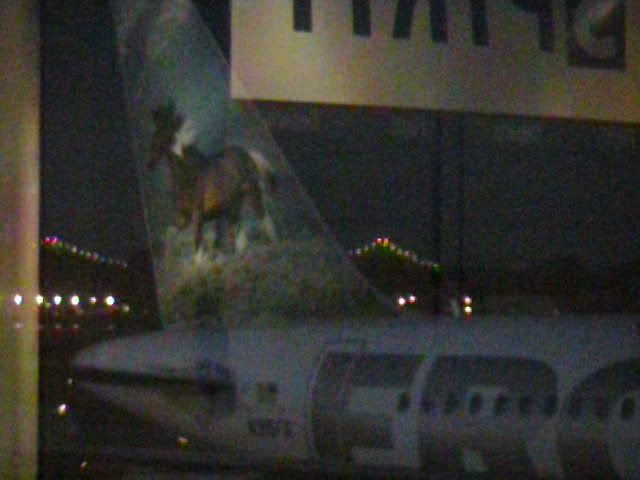 Boarding / Take-off / Landing
LGA - DEN
A319-111
N915FR
"Sally" The Mustang
Within half an hour so it seemed boarding finally commenced. This flight didn't seem that busy nor full. Once getting to my seat it seemed a few rows were open. I'd have to say the flight was around 75%. Anyway, The time between boarding finishing, safety instructions, and taxi to the runway was pretty quick. Before I knew it we were on the runway and rocketing back towards Mile High.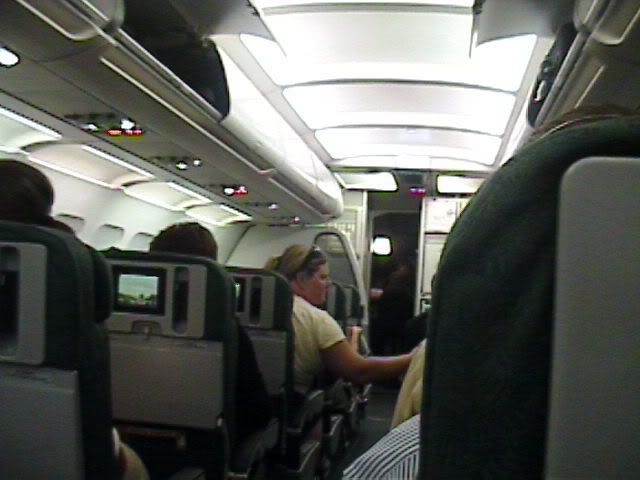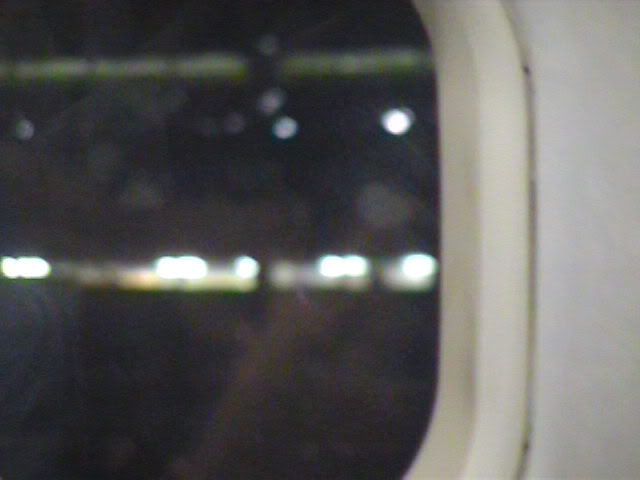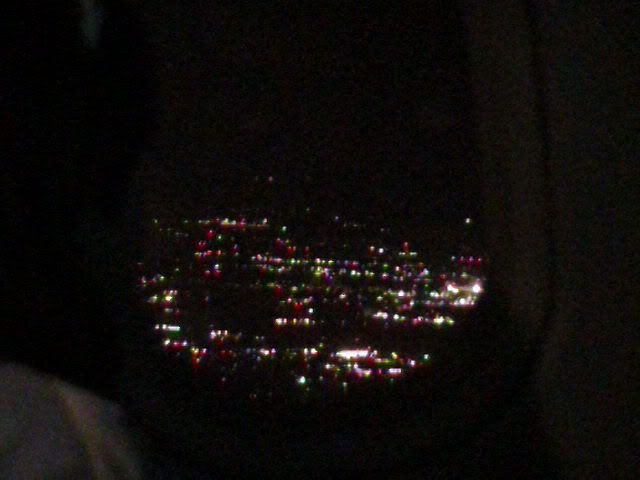 As I did on the previous flight, I pretty much worked on my kanji writings and stuff related to that. My folks / sister on the other hand either listened to music or watched Sopranos. In the same row as me was a Mexican national I believe with his family in the back row. At some point through the flight I briefly conversed with a flight attendant about seeing in the dark and how my eyes are able to adjust to it or something like it. The rest of the flight was uneventful.
Landing into KDEN was smooth with some turbulence as usual. Taxi to the gate was quick and we were parked at the far end of the concourse with the other red-eyes preparing for boarding. With everyone, including myself, being beyond tired from the vacation, it was nice to be home again.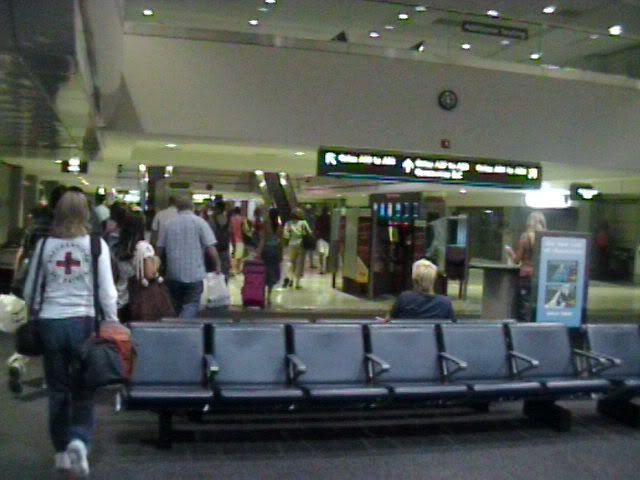 Thanks everyone. This concludes my first of four trip reports between Denver and New York.
signed,
Matthew
Below are my other trip reports.
DEN-ORD & Back On United Airlines (Pictures)
(by
Yanksn4
Jul 30 2004 in Trip Reports)
2004 Journey From DEN To HNL On AA Part 1 (pics)
(by
Yanksn4
Mar 19 2006 in Trip Reports)
2004 Journey From DEN To HNL On AA Part 2 (pics)
(by
Yanksn4
Mar 20 2006 in Trip Reports)
Graduation Present: Solo Trip To Tokyo (Part 1)
(by
Yanksn4
May 24 2007 in Trip Reports)
Graduation Present: Solo Trip To Tokyo (Part 2)
(by
Yanksn4
Jun 7 2007 in Trip Reports)
Graduation Present: Solo Trip To Tokyo (Part 3)
(by
Yanksn4
Jun 21 2007 in Trip Reports)
Graduation Present:Solo Trip To Tokyo (Part 4)
(by
Yanksn4
Jun 25 2007 in Trip Reports)
Competition In Orlando: DEN - MCO On F9 (Part 1)
(by
Yanksn4
Jul 14 2007 in Trip Reports)
Competition In Orlando: DEN - MCO On F9 (Part 2)
(by
Yanksn4
Jul 18 2007 in Trip Reports)