Here is the continuation of this report
DTW-CDG In WBC W/ Pics
(by
Dtwclipper
Jan 31 2008 in Trip Reports)
We arrived for our four days in Vienna and checked into the Radisson Palais hotel. We were very pleasantly surprised to find that we had been upgraded to a duplex suite.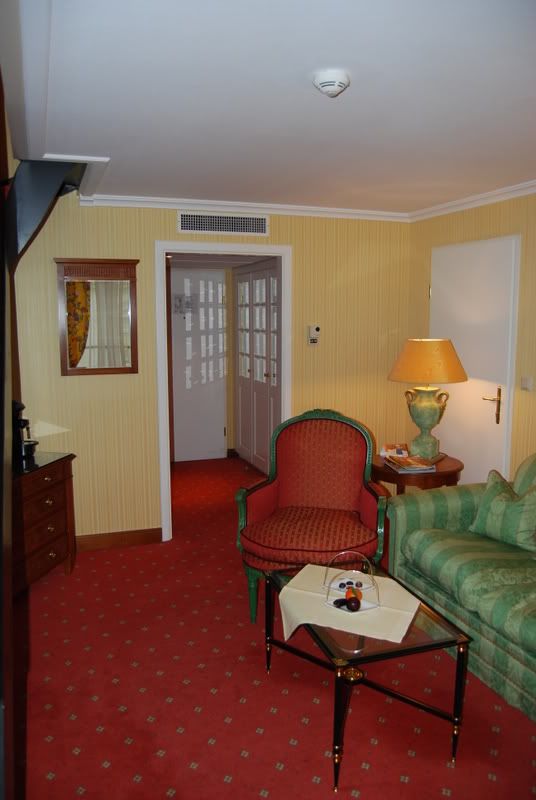 We did a little sightseeing, Schoenbrun here: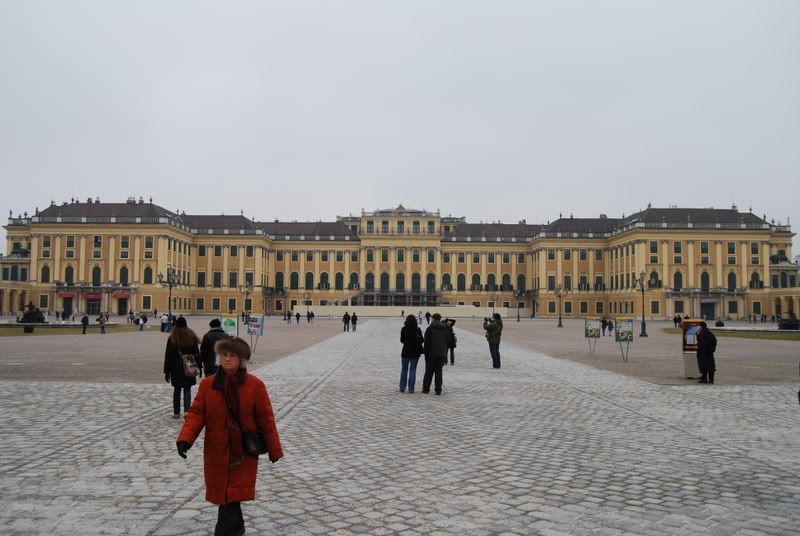 The city in preparation for the Opera Ball: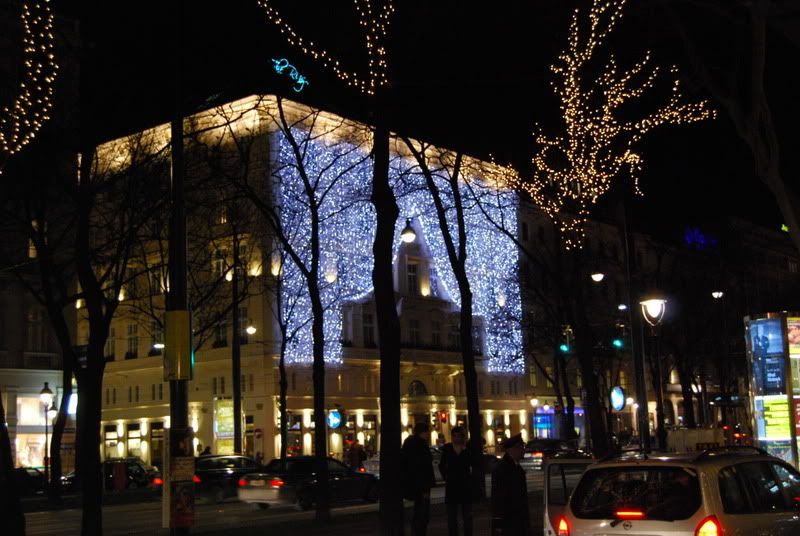 We took in three operas, two at the Volksoper and one at the Wiener Staatsoper:
It was an incredible performance! We saw L'elisir d'amore at the Staatsoper and Orpheus in der Unterwelt and Hoffmanns Erzählungen at the Volksoper. The only big mistake we made is booking tickets for the night we arrived. We could hardly keep our eyes open the first night at the Volksoper.
From Vienna we headed by train to Innsbruck and then made a quick change for the trip to the Dolomites for skiing.
On the Seiser Alm we hooked up with some friends of ours from Milan.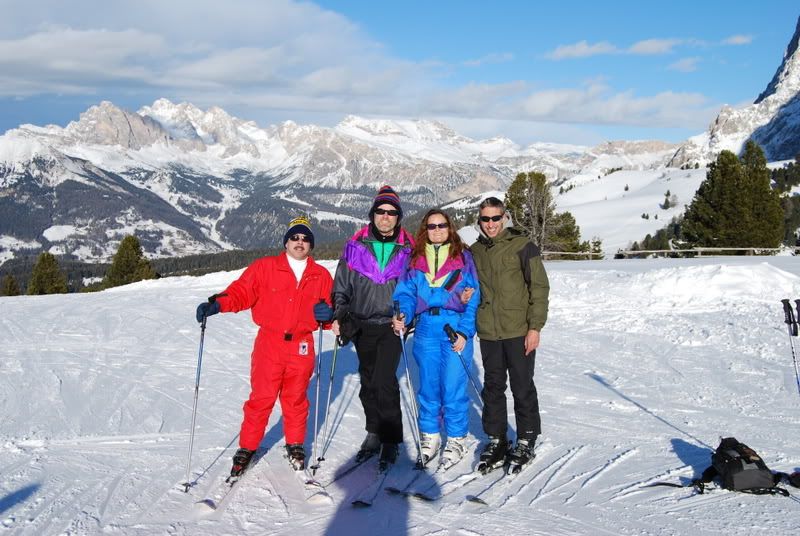 Next day we headed up to the Plose at about 3000 m.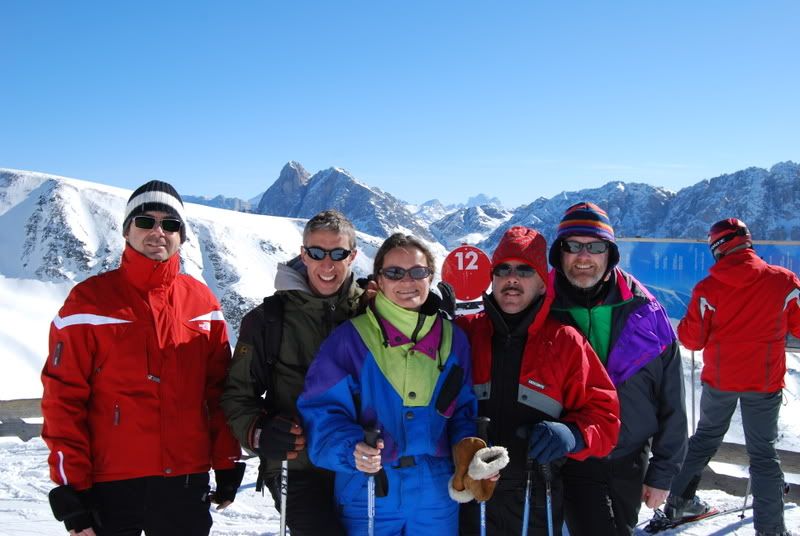 Back in Kastelruth we spent a day on the Marinzen Piste: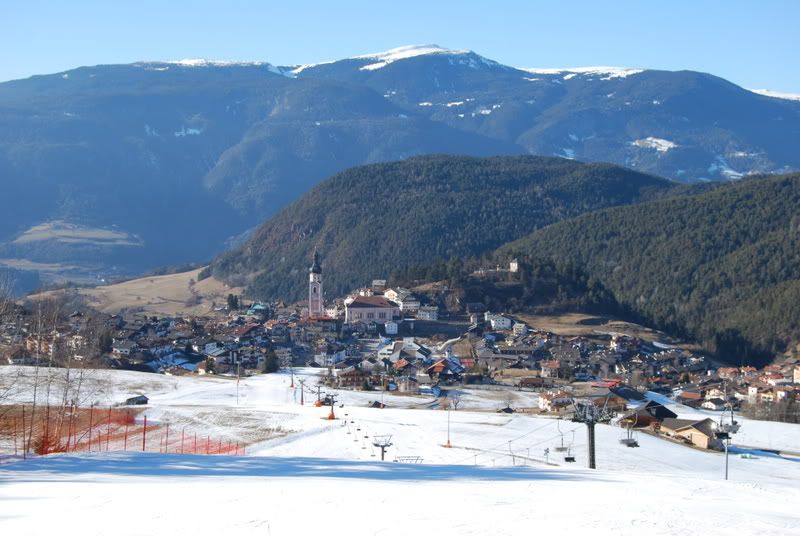 How about some fireworks from our hotel: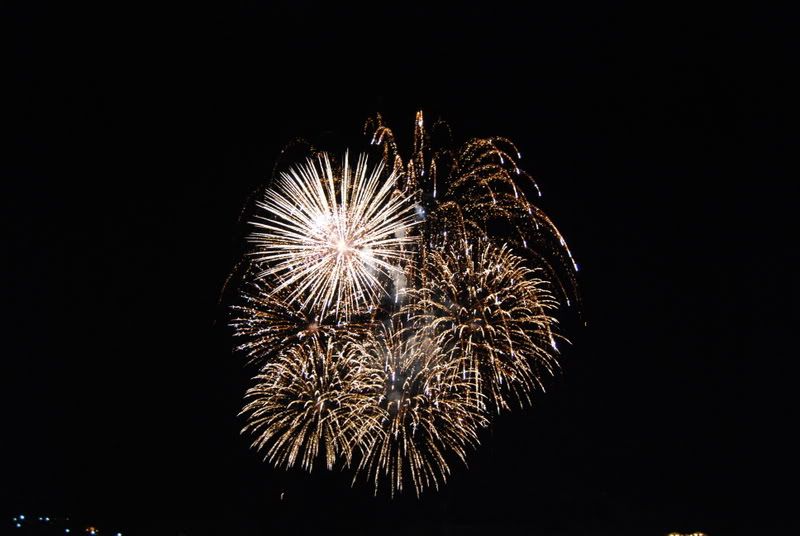 After ten days on the slopes we headed back to Munich to see family.
Date: Thursday, February 14 Flight: NW 8720/*KL 1794
Departs: Munich, Germany (MUC) at 11:50AM
Arrives: Amsterdam-Schiphol, Netherlands (AMS) at 1:40PM
Class of Service: Business Class (D) Seat: not assigned
Flight Duration: 1 hour 50 minutes Approximate Miles: 412
Meal Service: None Aircraft: 100
Note: *Operated by KLM CITYHOPPER/KLM
A/C: PH-OFM
We arrived at MUC about two hours before our scheduled departure time at the "C" section of the airport. Check in at the AF KL business Class was not the most pleasant experience. We got into a little tiff over the excess baggage limits on NW and the agent was getting ready to charge me an extra 130 Euros. After a phone call to her supervisor she let our items on board with no charge. We then headed over to the AF lounge. The place looked a little tired, but had the basics.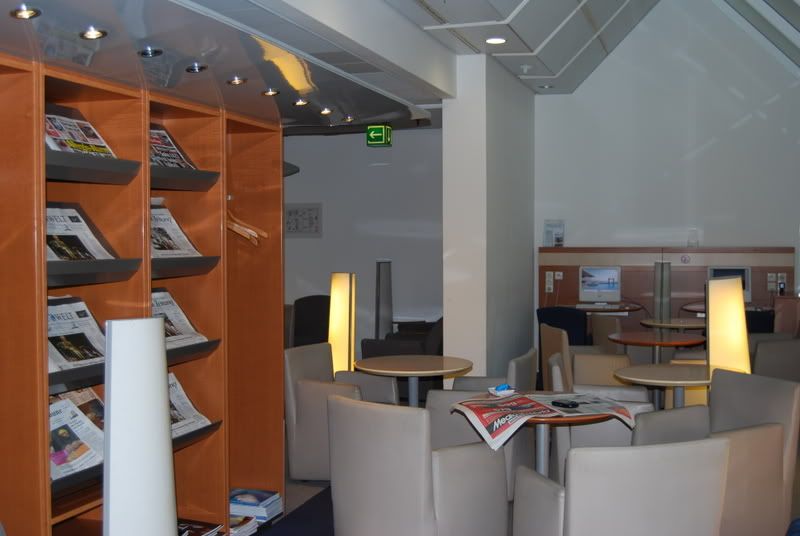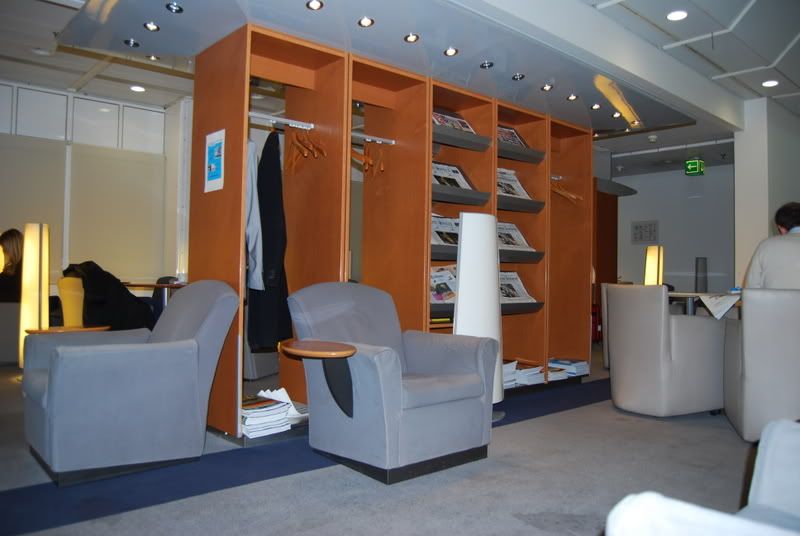 Sadly the weather in MUC was not going to co-operate on this morning and we had some heavy fog. The inbound A/C PH-OFM was holding over Bavaria and landed almost an hour late.
View Large
View Medium


Photo © Gerry Stegmeier
This caused us a little concern as our generous connection in AMS was slowly becoming very tight. My only complaint about MUC is the V.A.T tax return office. I had to exit security and go to another section to get the tax return, but with the value of the Euro to the Dollar it made me feel a little be better about the money we spent!
We left about an hour and a half late. We had 3 A&B for the short flight over to AMS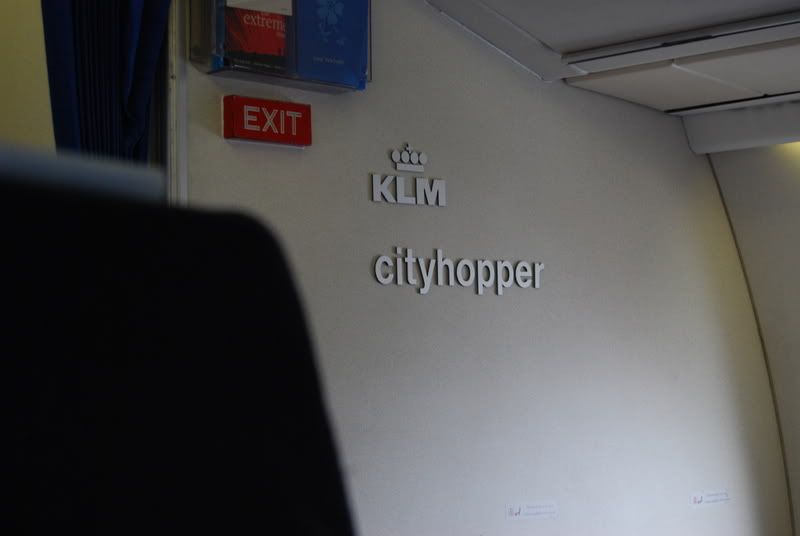 A couple of shots from the A/C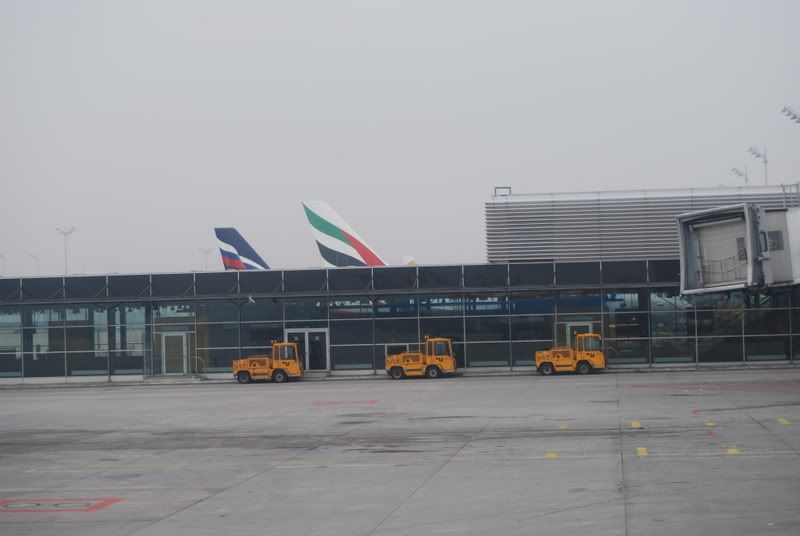 A light lunch of Chicken w/ couscous and a raspberry chocolate something?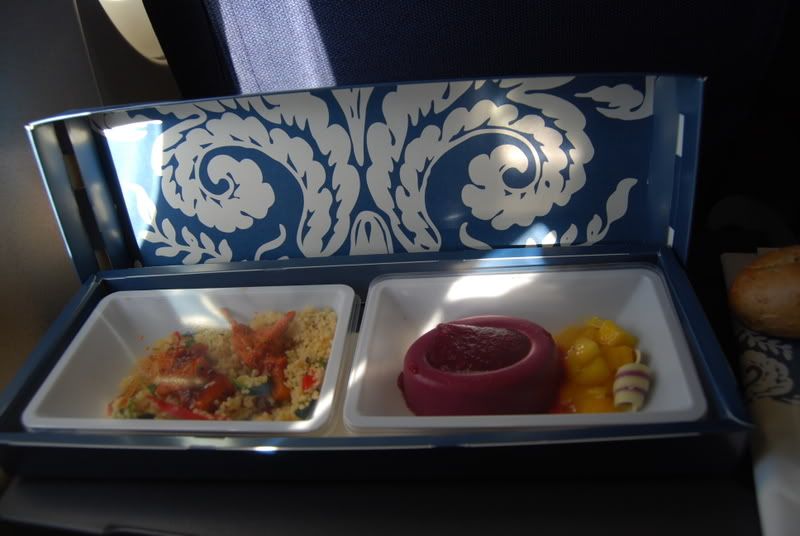 A fine vintage Coke Zero!
Arrival in AMS: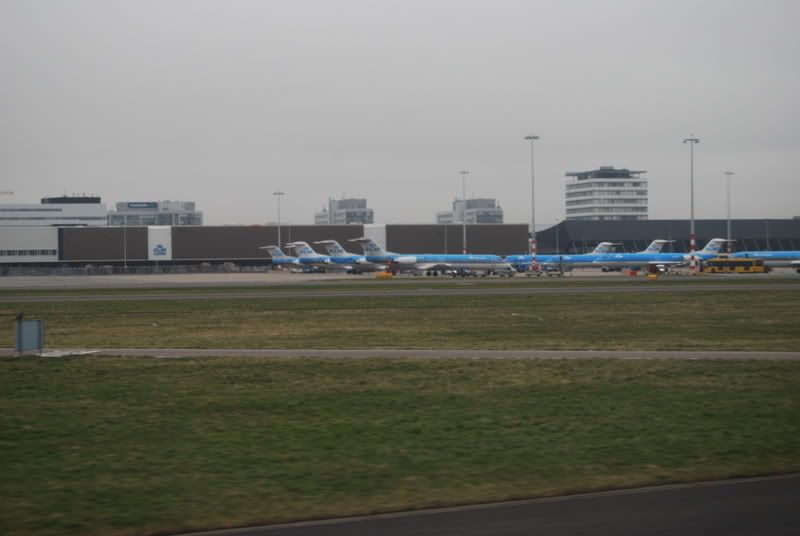 We didn't have much time in AMS to get over to the E concourse for our flight to DTW. To be honest it was a sprint! No time to spend shopping.
Date: Thursday, February 14 Flight: NW 53
Departs: Amsterdam-Schiphol, Netherlands (AMS) at 3:40PM
Arrives: Detroit-Wayne County Int'l, MI (DTW) at 6:40PM
Class of Service: World Business Class (D) Seat: 01-A Window, 01-B Aisle
Flight Duration: 9 hours Approximate Miles: 3,920
Meal Service: Dinner Aircraft:
Airbus A330-200
After a hectic run through AMS we got to the gate and went through the standard security procedures. Since we were so late to the gate there was no line and we got right on board. We made a sharp left turn at L2 and headed straight up to 1A & B.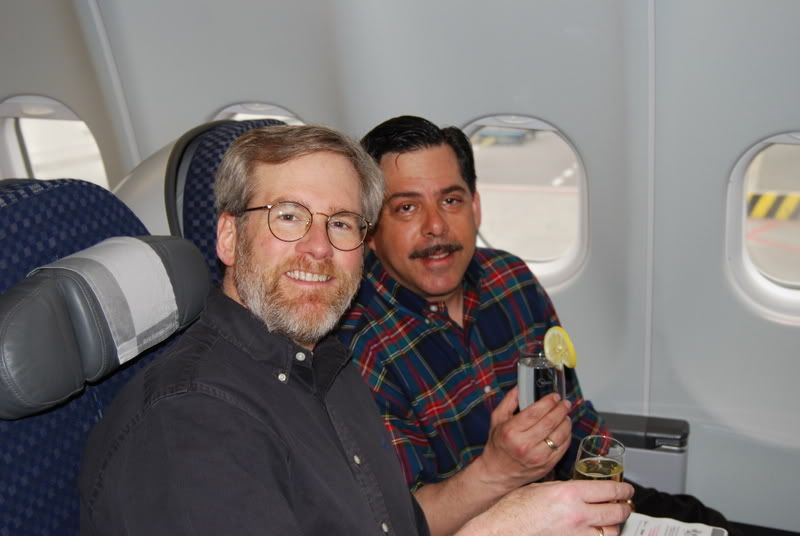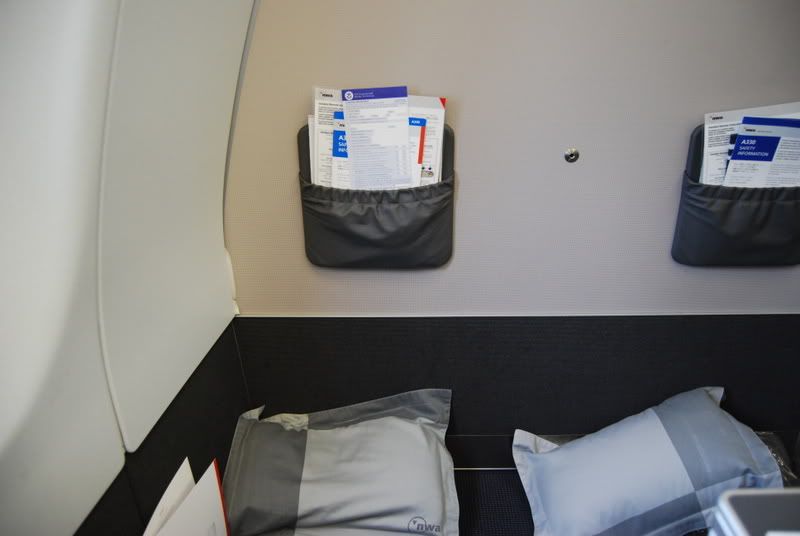 WBC was about 50% full with plenty of overhead space in spite of our late arrival at the gate.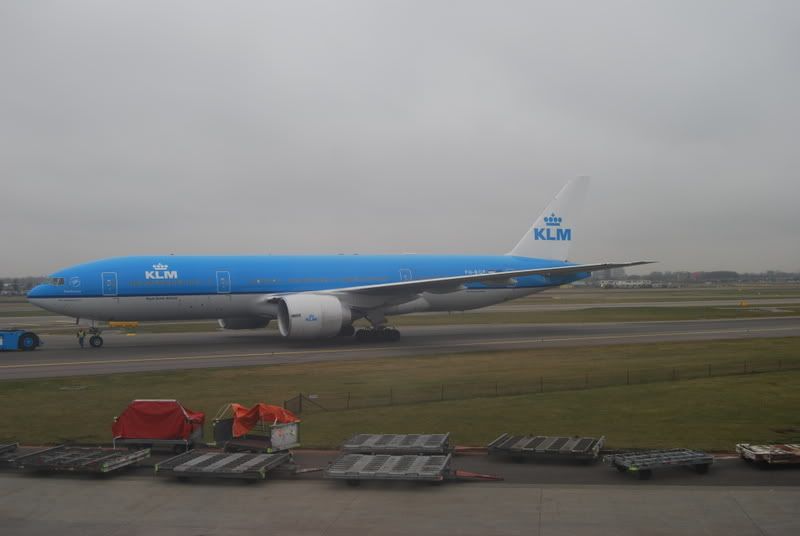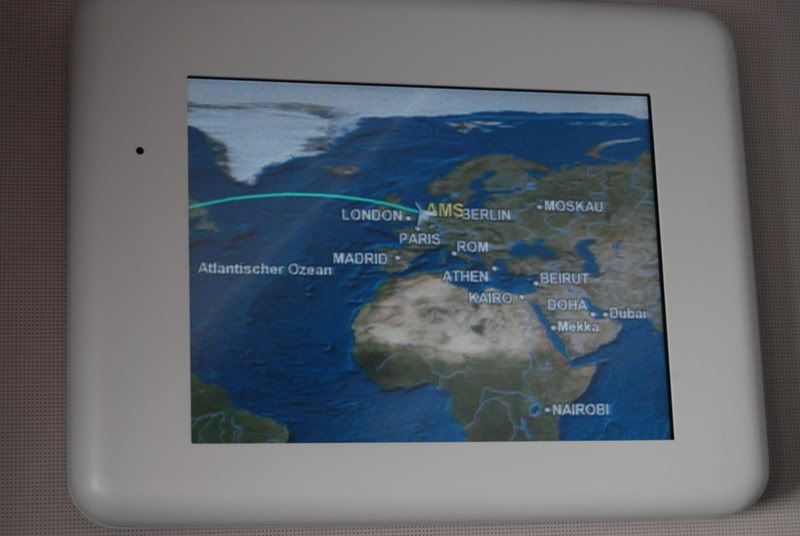 I have to say that the Purser and Crew on this flight were just great. They really went out of their way to make our trip great! I wrote NW this morning to let them know what great service we had. We had a chance to talk with the purser and he slipped us a bottle of Champaign to celebrate valentine's day when we got home!
Dinner: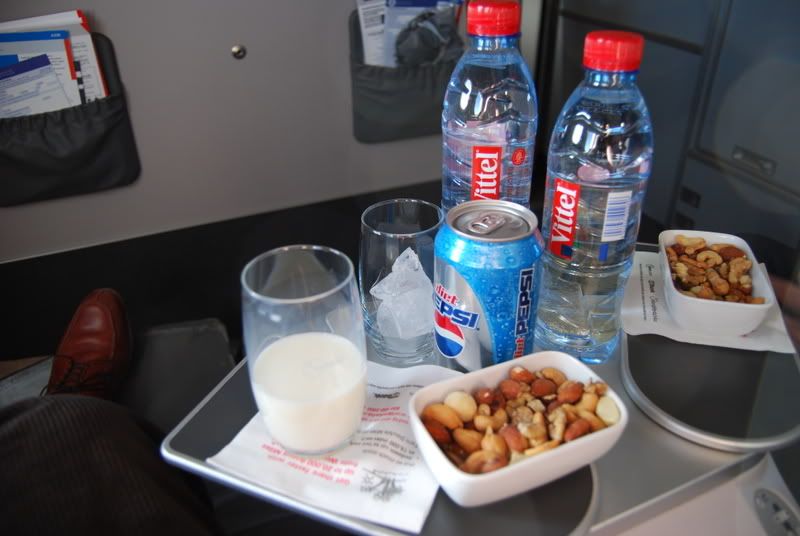 Salad of Mixed Greens
Appetizer of smoked chicken breast, goat cheese, roasted tomatoes with balsamic dressing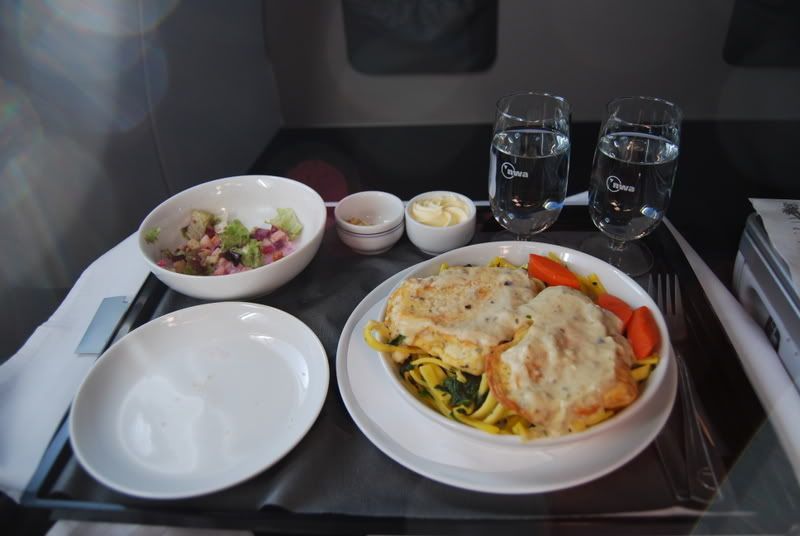 I had the Chicken Breast in a piccata sauce with fettuccine noodles and spinach
For dessert I had the Ice Cream sundae.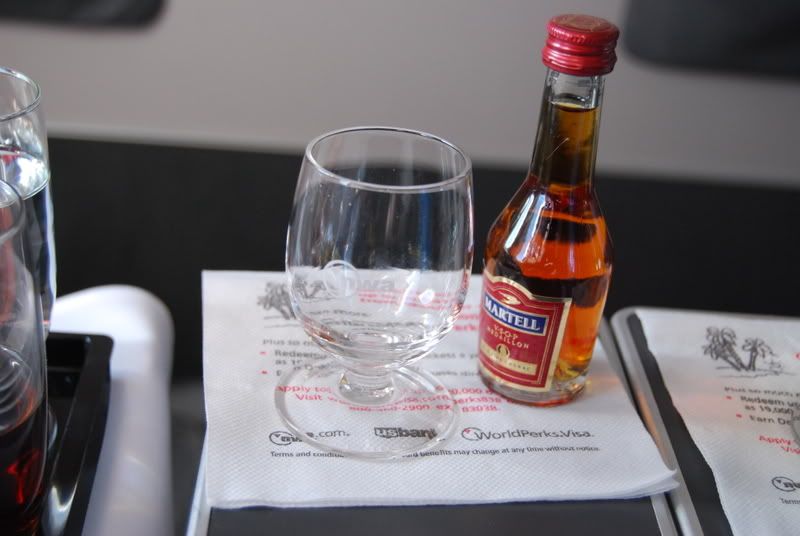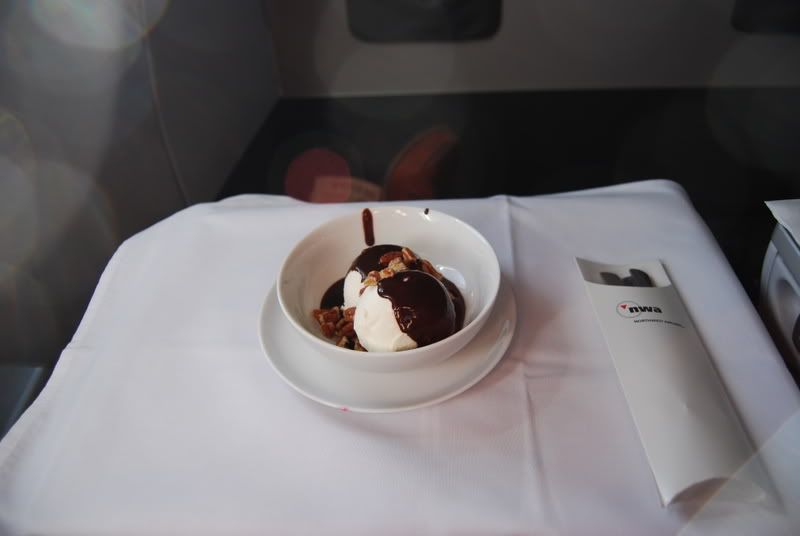 It was at this point that I got up and noticed that this was no A330-300 but a -200! This was my first time on a 330-200 and hadn't even noticed that there had been an equipment swap!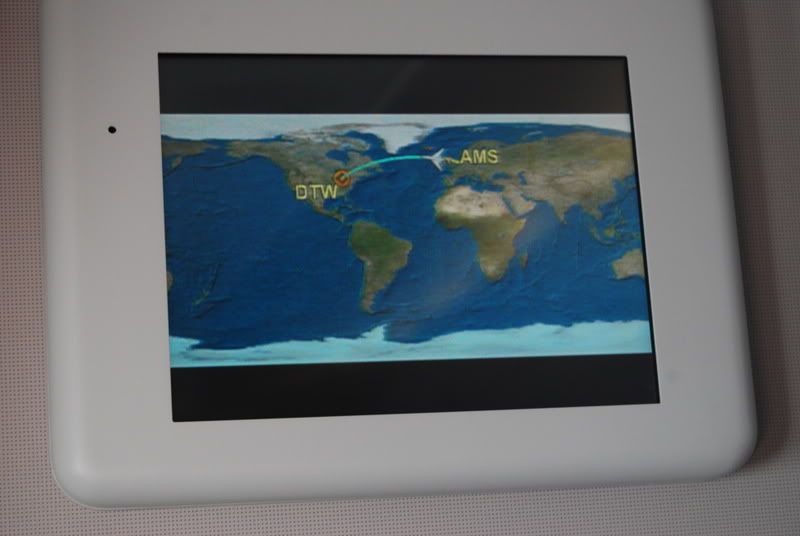 Over Canada
The second meal was a "European cold meat and cheese plate" which was very nice.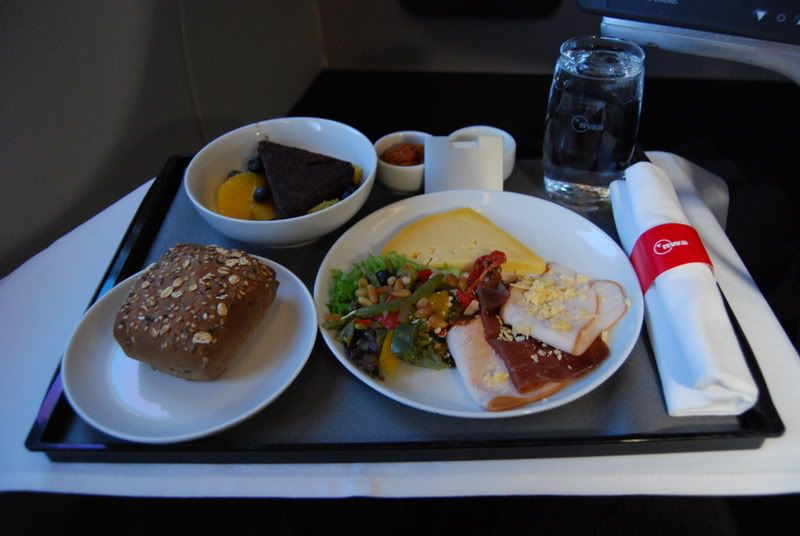 We arrived right on schedule into DTW and pulled up to A38 where we had started our trip on 1/29!
A great trip on NW, super crew who made us feel like people and not just bodies in 1A and 1B!