DL Trans-Con JFK-LAS and LAX-JFK (Part 1)

Delta Airlines
Flight DL419
JFK- LAS
19 Feb 08
B-757-2Q8 ER
Seat 28A Y-Class
Load 22F/ 148 Y
Overview
For schools in the northeast, kids get a break usually in the middle of February so that they can take a break from the cold, or even enjoy it. In my case, I'm flying to the west so I can enjoy some sunshine and heat in Las Vegas and Los Angeles. I will be travelling with my mom, dad, aunt, and grandmother. I know what some of you guys out there might think, kid going to Las Vegas? I'm more excited about the flying part and just getting out of ordinary high school life. Anyways, we would be flying into Las Vegas, driving through the desert and going home through Los Angeles, spending two nights in Las Vegas at the Monte Carlo hotel & casino (which recently caught on fire) and spending another two nights at the Renaissance Montura Hotel at LAX.
Check-In
Just as any other US airline today, Delta utilizes the self check-in kiosks that print out those flimsy paper boarding passes. I arrived at the airport at about a quarter to seven and found that there were already a number of people that filled up the check-in hall. The kiosks were located in the center and the sides of the hall and if you had any bags to check, the counters were on the outer wall. Using the kiosks was easy enough and the bags were tagged and ready to go within three minutes.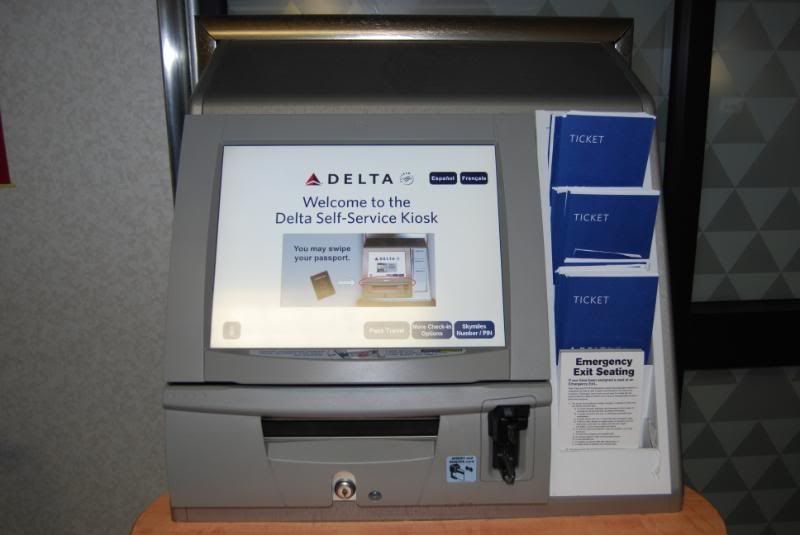 Delta Self Service Check-in Kiosk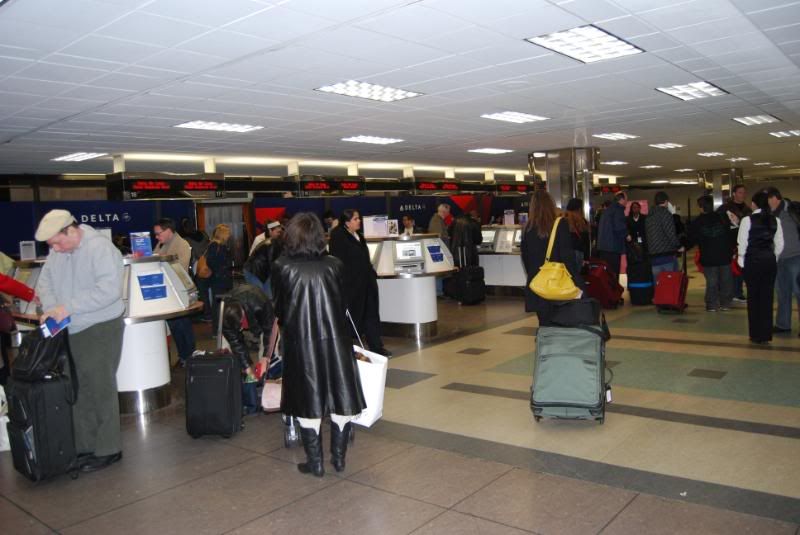 Very Crowded Delta Terminal Check-in
Accessibility
I was travelling with my grand mother on this flight so a few weeks prior to the flying date; I requested wheelchair assistance online through delta.com. I reminded the agent who helped us call up a wheelchair. We stood around and waited, and waited, and waited, and waited some more. It took about fifteen minutes for a wheelchair to arrive. In my opinion, WAY TOO LONG!!! We also benefitted from that otherwise....
Security Check
Because my grandmother was in a wheelchair, we skipped the lines and went straight to the front of the line that stretched down the terminal for security. I was in and out within two minutes. I imagine it would have taken at least twenty five minutes if we didn't have a travel companion in a wheelchair.
Waiting Hall
It was a long walk from the security check point to gate twenty four where my flight was to depart. Delta utilizes two terminals at JFK. Great views of the tarmac from the connecting bridge that connects terminals two and four. I believe gate twenty four was in terminal two, the international terminal. It offered a wide open space that felt very spacious and not crowded or anything. Lots of natural light was offered and I went to do a little spotting.
Spotting
Air Jamaica: A321-211
American: A300-605, 767-223, MD-82
China Airlines Cargo: 747-409F
Delta: 737-832, 757-2Q8ER, 757-232, MD-88, CRJ-100ER
Ethiad: A340-541
Japan Airlines: 747-446
Thai Airways: A340-541
United: 757-222
Virgin America: A320-214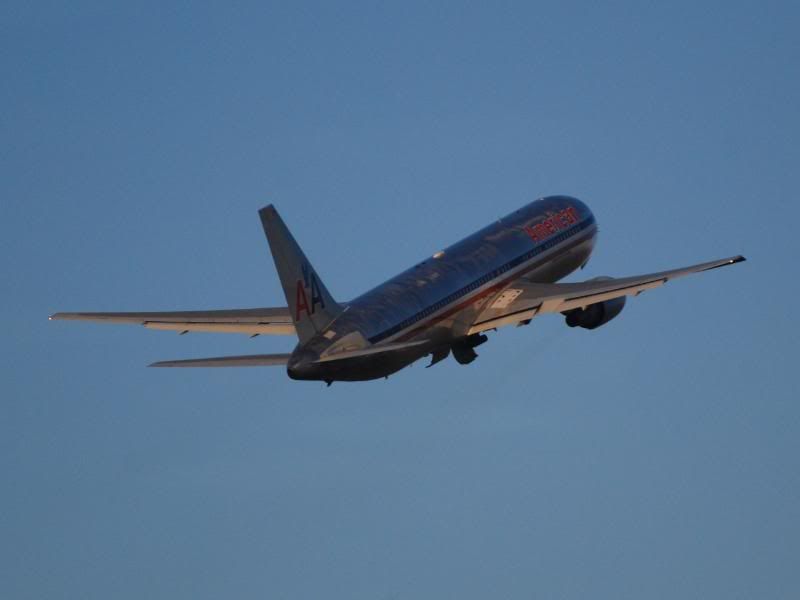 American 767 early departure to LAX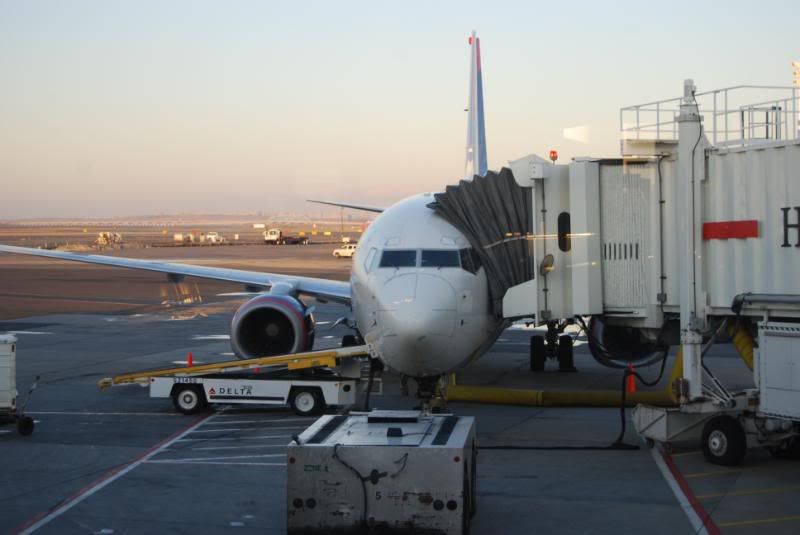 Delta 737-800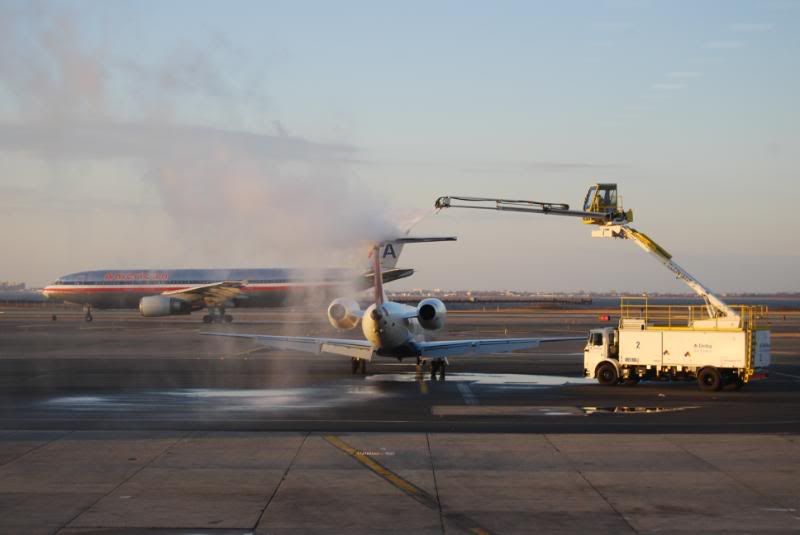 De-icing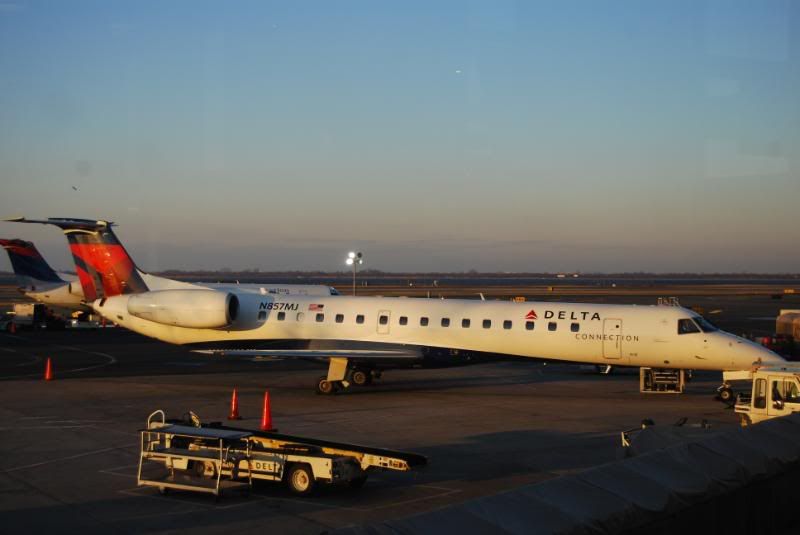 Comair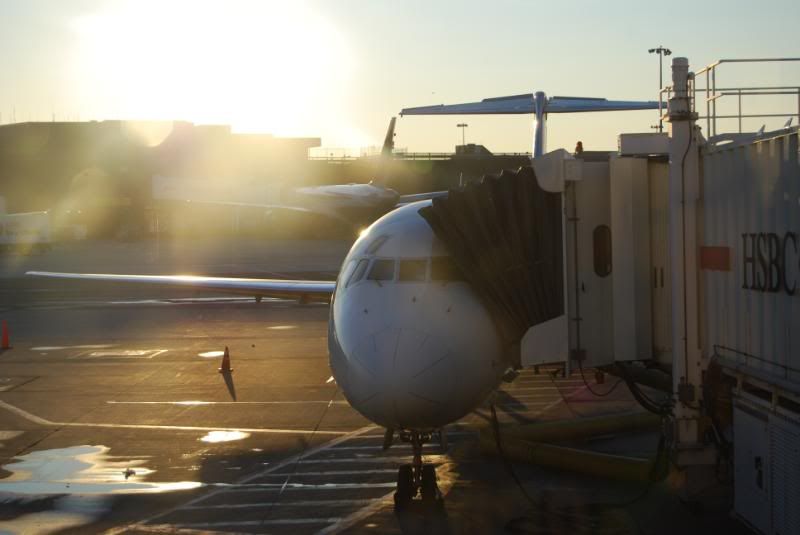 Delta MD-88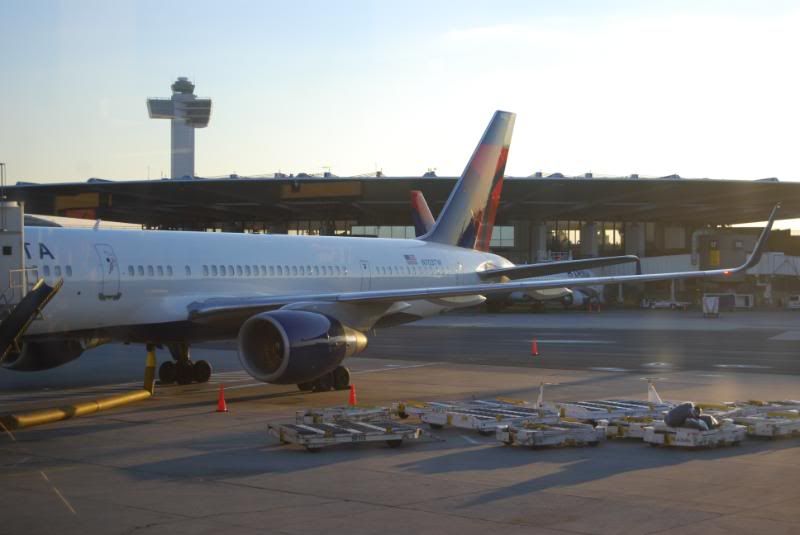 Delta 757-200 with winglets!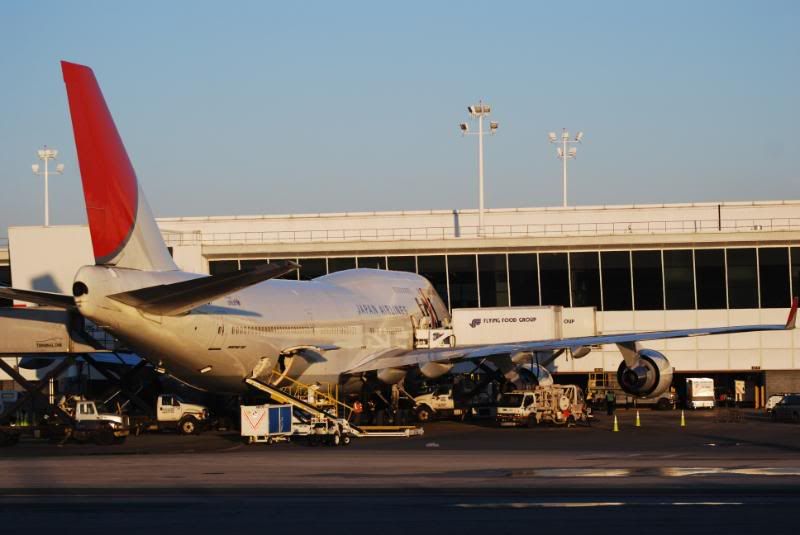 Japan Airlines 747-446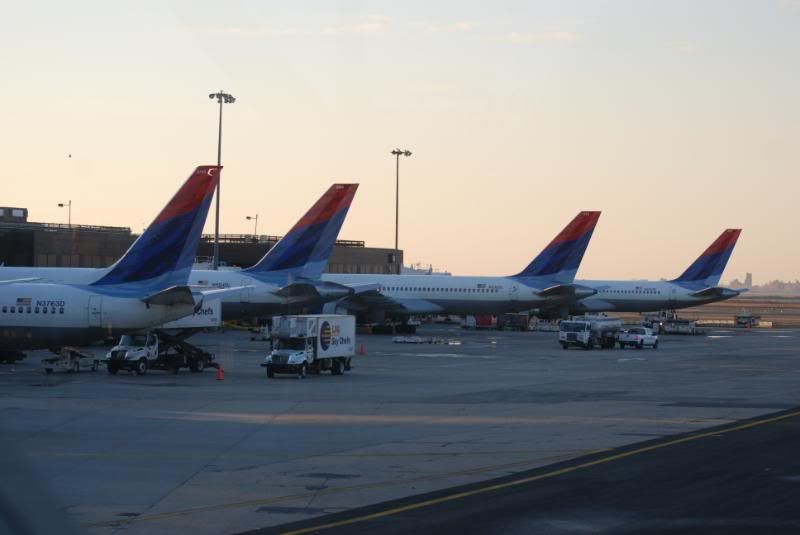 Delta Terminal 3 737, 757, and 767's
AeroMexico 737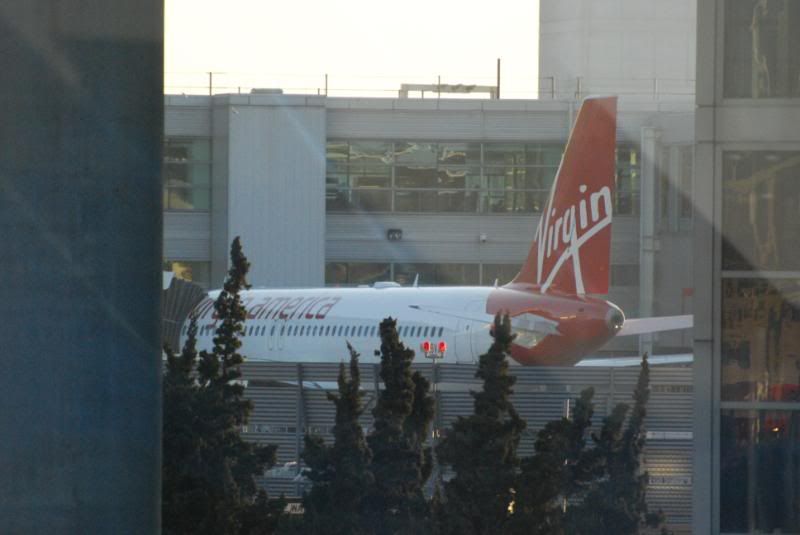 Virgin America A320-214
Thai Airways A340-541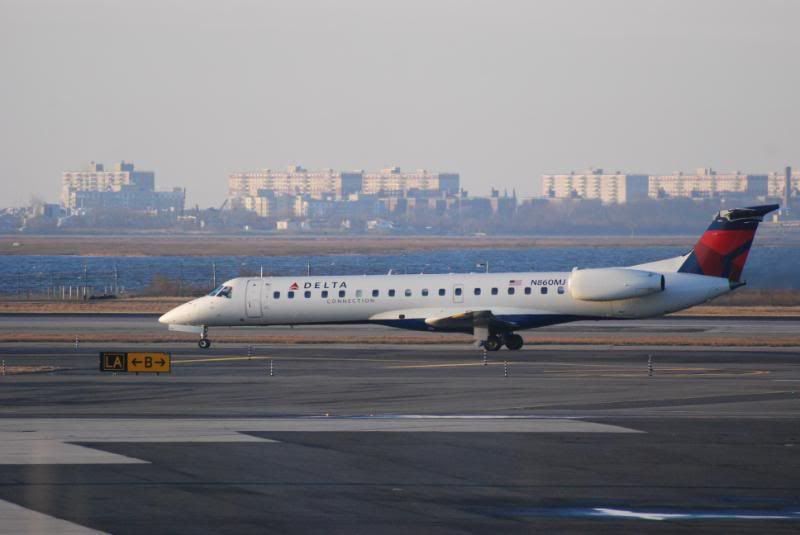 Delta CRJ-100ER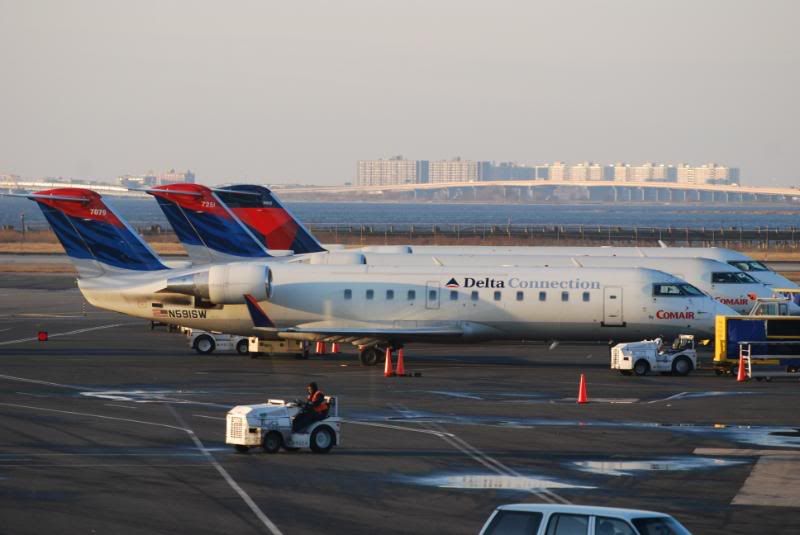 More Delta CRJ-100ER
Boarding
Delta now offers the "Breeze Way" basically a separate lane for First Class, Business Elite, and Skymiles Medallion members. Like everyone else however, I used the general boarding lane. One of the "ups" of delta is that they use the Zone System, groups of rows grouped in zones that make boarding much more efficient. I have to say that this was one of the shortest boarding calls I have ever experienced on a domestic flight. Upon boarding, I handed the purser my flight log sheet and asked her to relay it to the Captain. She brought it to him right away. I quickly took my seat at 28A and before I knew it, the doors were shut and we were pushed back.
Flight Info Screens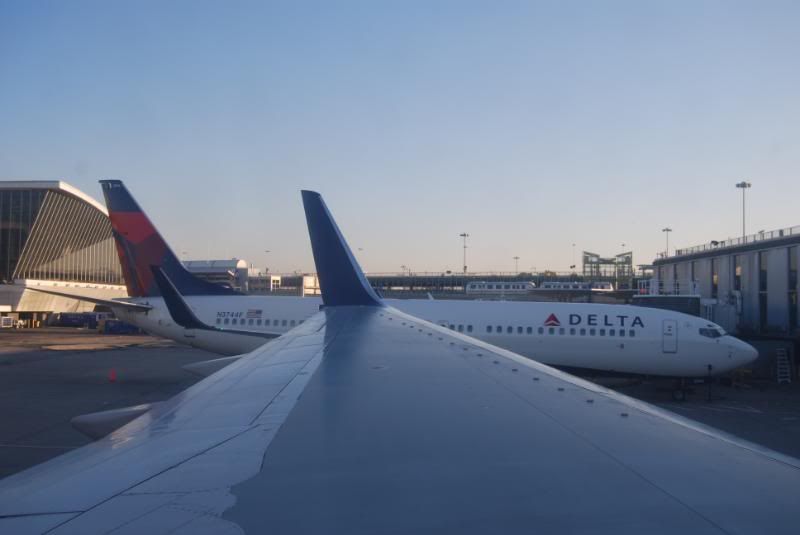 View out of my window. A Delta 737-800 is parked next to us and Terminal 1 is visible in the far left.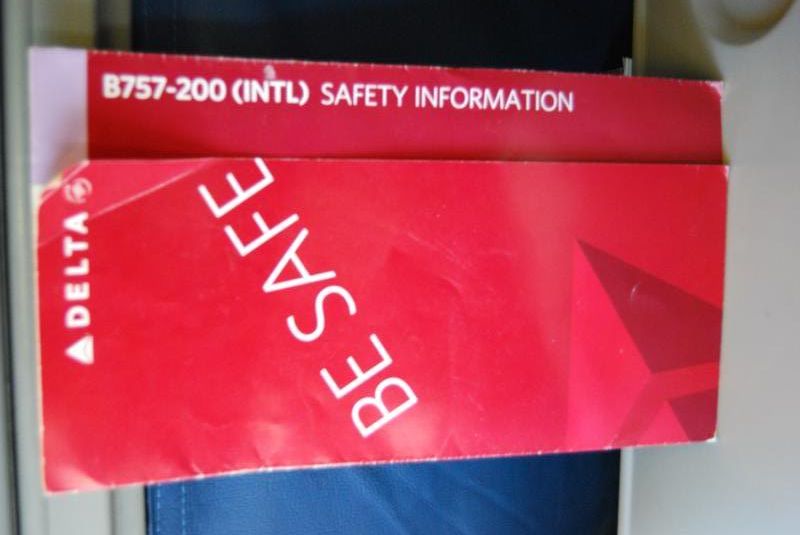 I guess there is a change in aircraft today. The safety card says its supposed to be an International aircraft
Taxi
We pushed back from our gate and made it out to taxiway "A". We turned right and followed taxiway "A" through the entire taxi passing terminal 1, the Jetblue maintenance building, and the American Airlines terminals 9 and 8. We then made a slight left turn onto taxiway "V" and crossed runway 13L/ 31R, then turned right onto taxiway "C". Taxiing on taxiway "C", we passed the Asiana cargo building, a China Airlines Cargo 744F, and Northwest Airlines and KLM cargo buildings. We were following a Jetblue A320, United 752, and an Air Jamaica A321. Getting close to Runway 22R, I spotted an Ethiad A340. Just short of taxiway "ZA", I saw smoke coming out of engine one. It continued for just a few seconds but I kind of got nervous, any idea why? Finally, we turned left onto taxiway "ZA" and lined up with the runway. To get to the runway, we basically took a stroll around the entire airport from one corner to the other.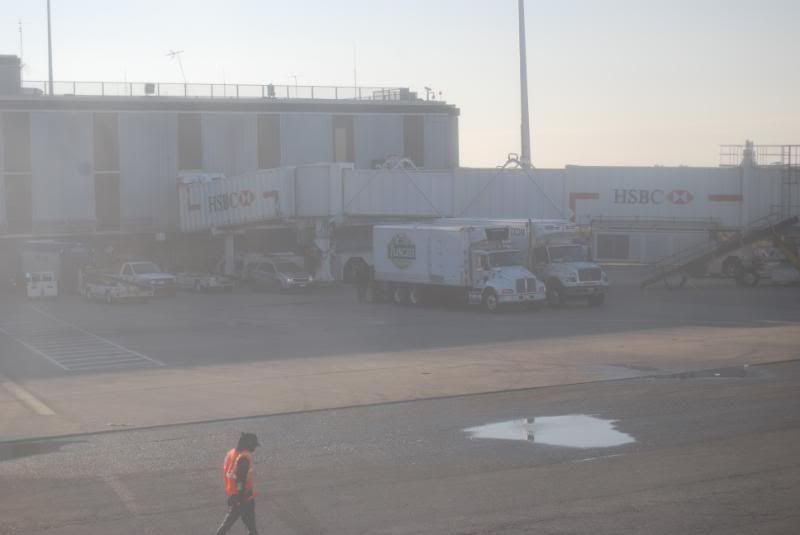 sorry about the quality for this one. hey look! a Tuscon milk truck! new grade A jetfuel?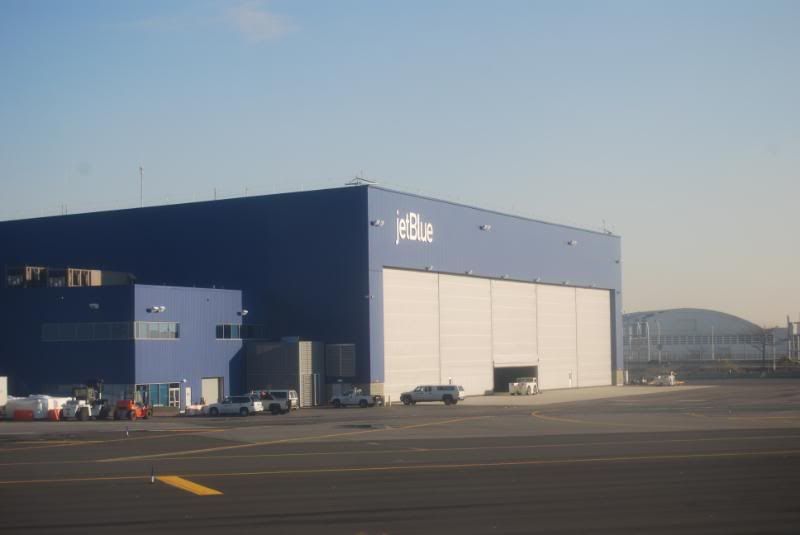 JetBlue hanger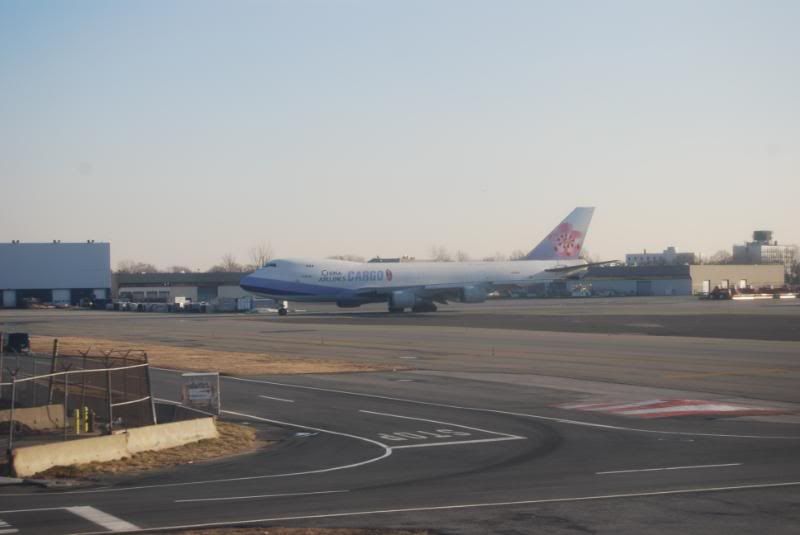 China Airlines 747-409F at the Cargo Ramp
Northwest and KLM cargo terminal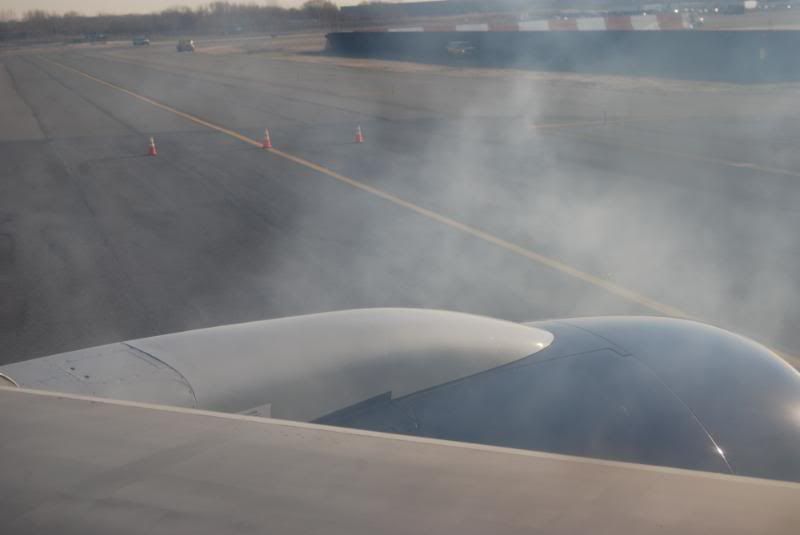 Is this normal???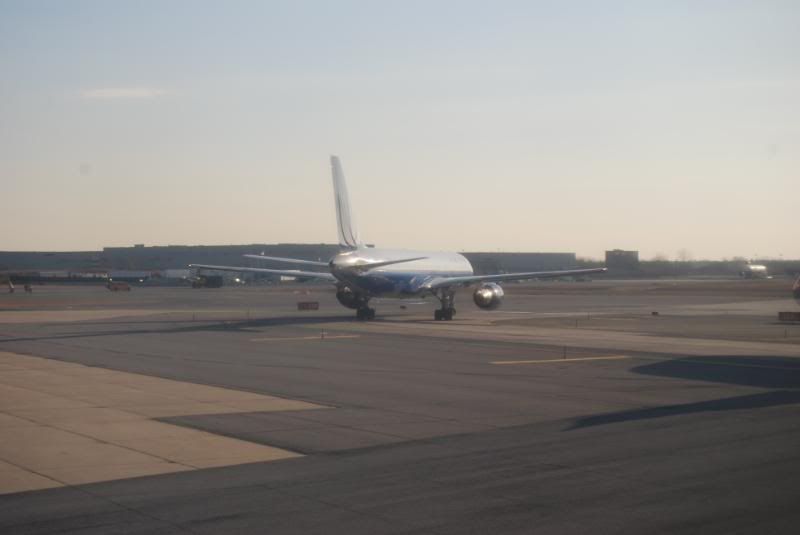 Number 3 for take-off behind United 757 and Air Jamaica A321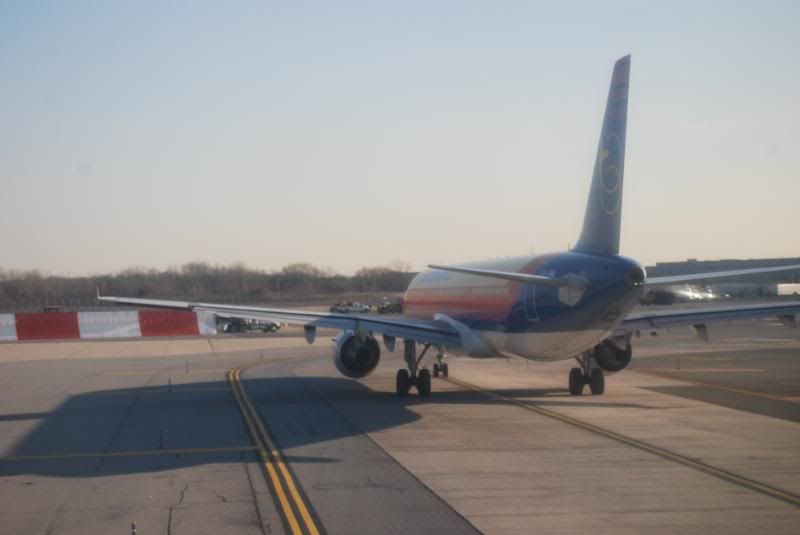 Number 2 for take-off behind Air Jamaica A321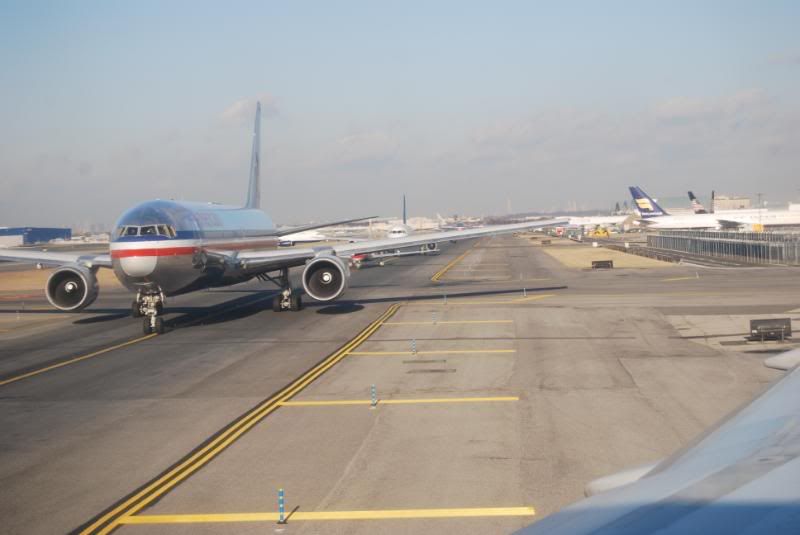 American 767-200 following us to LAX or SFO???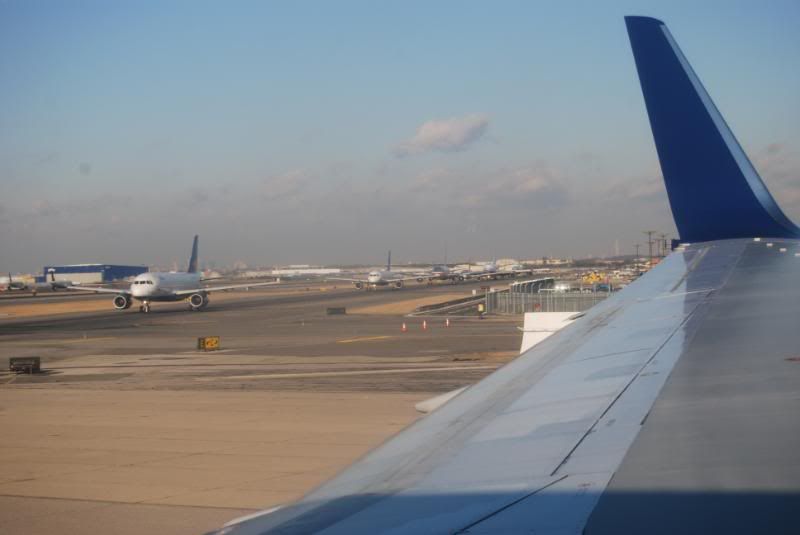 Early morning rush hour. Even on the tarmac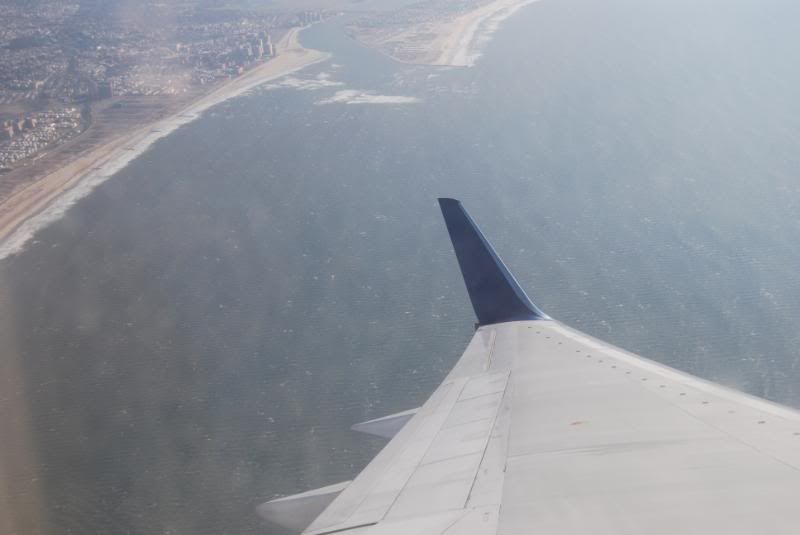 Long Island after take-off
Takeoff and Climb
The pilots fired up the engines and we were rolling. It was a short roll and in no time we were in the air. It was a busy morning today; we turned to the left and made a 180 degree turn. Flying parallel to runway 22R, I could see the long line of planes on runway "C" waiting to get in the air. It was a smooth climb and I soon spotted Manhattan Island and La Guardia Airport!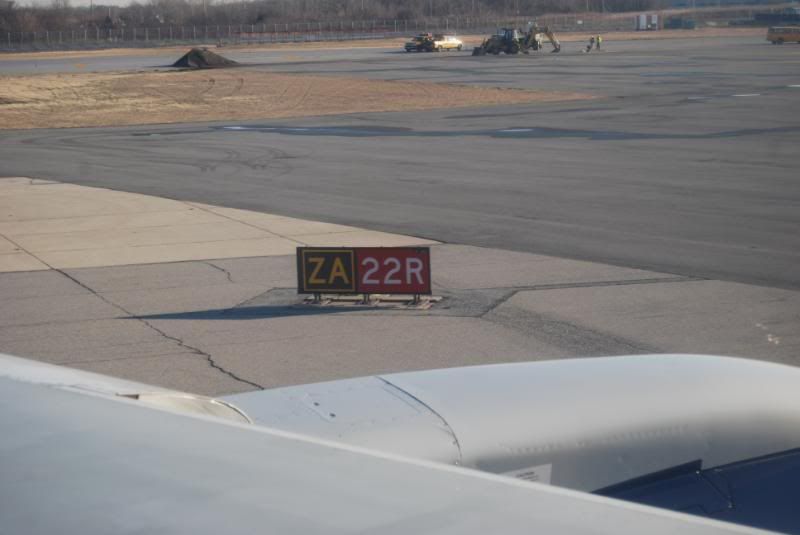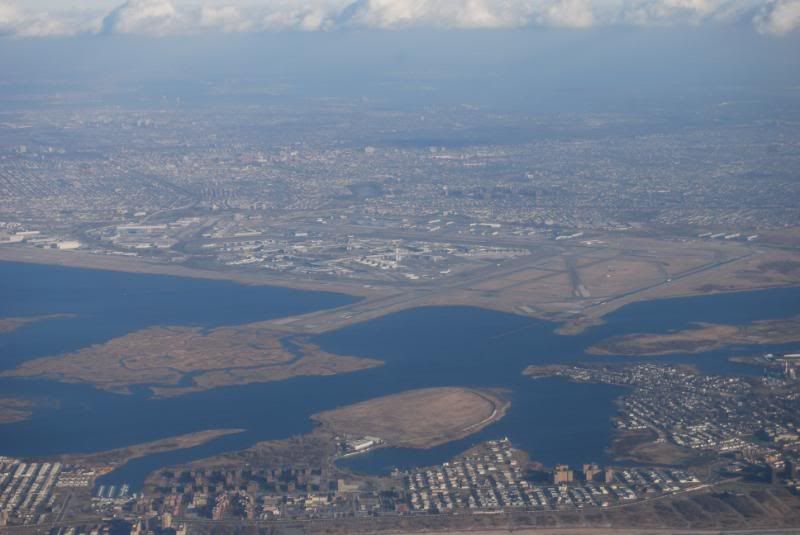 A view of John F. Kennedy International as we turned left 180degrees after takeoff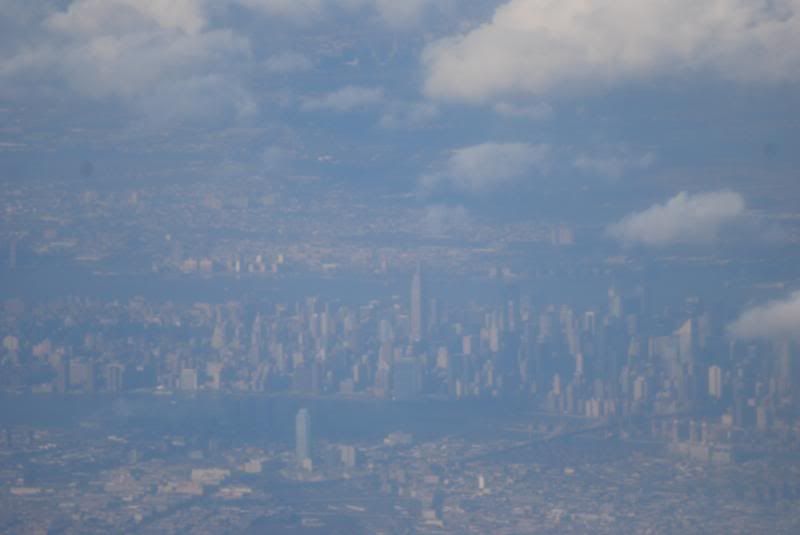 View of midtown Manhattan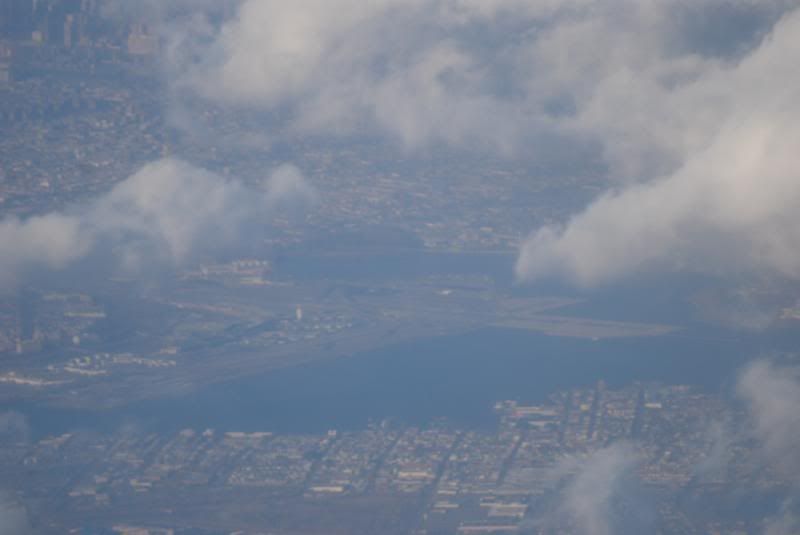 KLGA right near my house!!!
Refreshment Service
I am still very disappointed at US airlines for getting rid of meal service in economy but I can understand that it is hard to make their money. First Class gets a complimentary breakfast and we have to fork over some six dollars just to get a soggy turkey sandwich. Chips aren't even free ($2)!!! I have to say that Delta's Biscoff cookies are delicious though. I had an orange juice and the turkey croissants off Delta's new EATS menu consisting of creations by celebrity Chef Todd English. About an hour prior to landing, the flight attendants came back down the aisle with fruit and cheese plates. It was very tempting and I forked over another six bucks for the light snack. I have to say that it wasn't bad.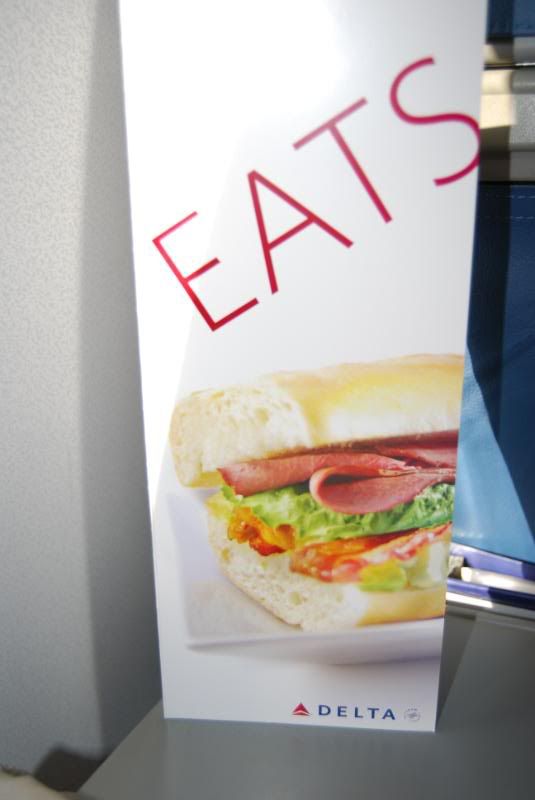 EATS menu for economy food purchase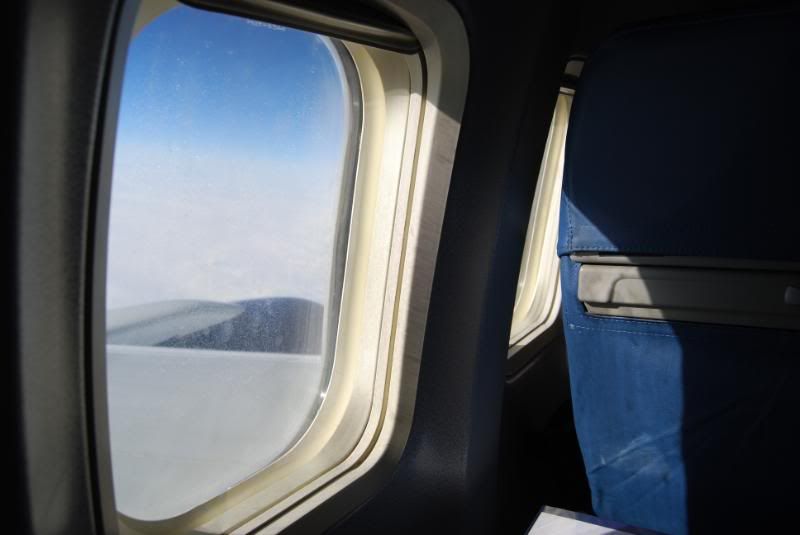 Windows in the morning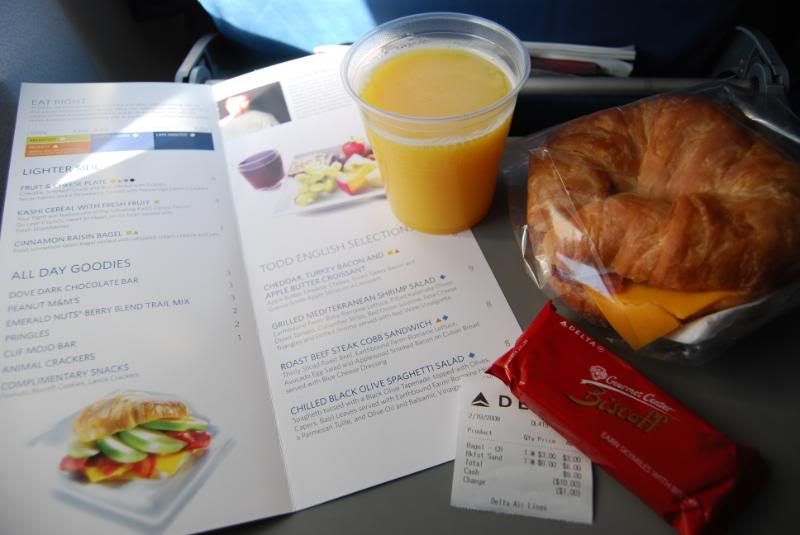 Cheddar, Turkey Bacon, and Apple butter Croissant. Orange Juice. and Biscoff Cookies breakfast at at FL350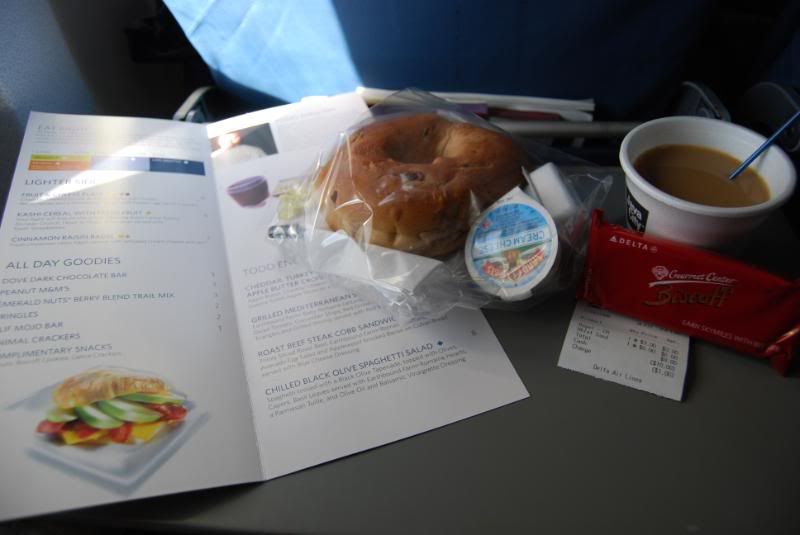 Cinnamon Raisin bagel, Cup of Coffee and Biscoff Cookies breakfast at at FL350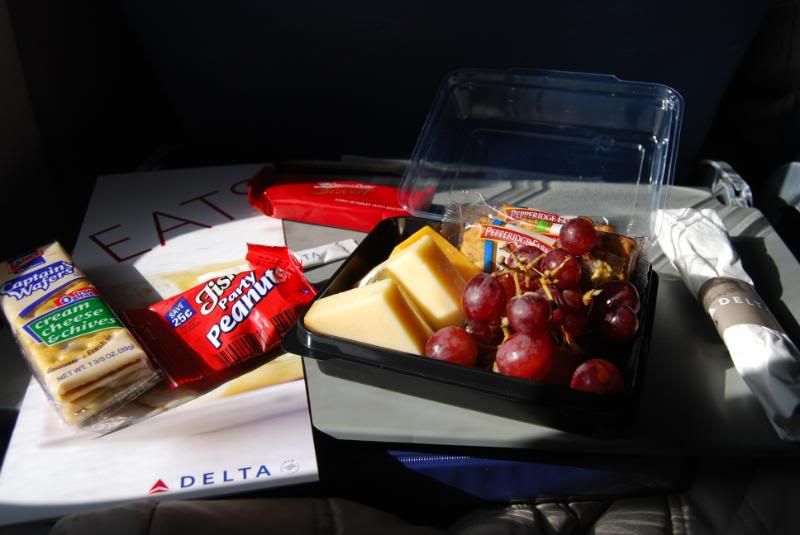 Fruit and Cheese plate, Peanuts, Lance Crackers, and Biscoff cookies. Pre-arrival snack.
Aircraft
Delta has refitted their trans-con 757-200's with their new touch screen PTV's. I was really expecting them again after I used them on my short flight form JFK-FLL last year. However, I realized I was in for a long flight after I realized there were no screens on the seatbacks after boarding. The safety cards in the seatback pockets stated that the aircraft was a 757-200 international configuration. Looking out my window, I noticed that this 752 was fitted with those new winglets and so was the 738 next to us. The windows could be replaced as there were a lot of scratches on the plastic. I later learned from the pilots that this aircraft started its life with TWA and was later sent to American, now it serves Delta. Very interesting!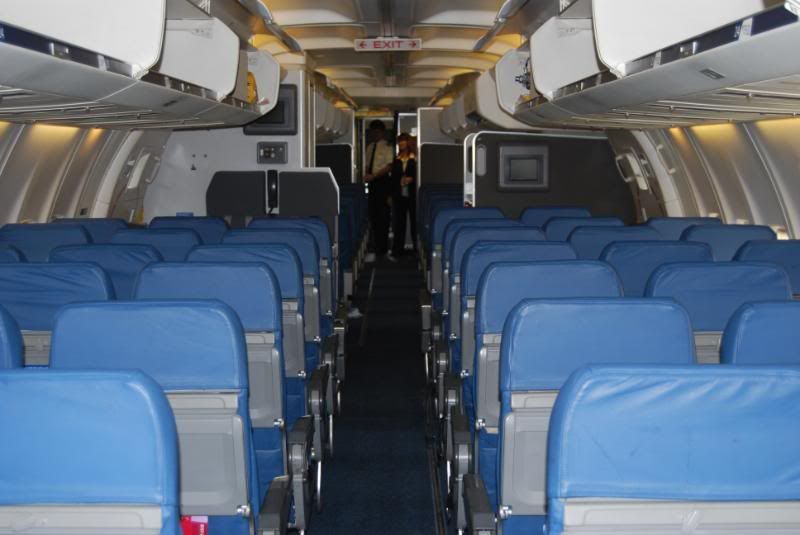 Economy Cabin, w/o PTV's
Approach and landing
The first signs of our descent started at around the Rocky Mountain range. We passed the Grand Canyon and the Colorado River. Headed south and turned west again. Finally, I spotted houses among the desert. Flaps were lowered along with the gear shortly after. Not seeing the line of casinos anywhere, I concluded that we would be landing on the "25's". Turned out that I was right, after a smooth touchdown and a really, loud bang of some sort not knowing why and ignoring it. I saw the taxi signs, yes! 25L.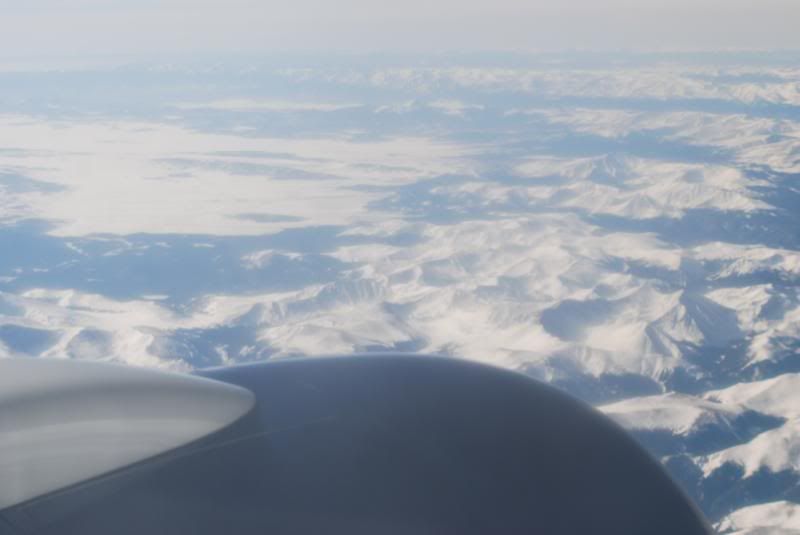 Rocky mountain range on our descent.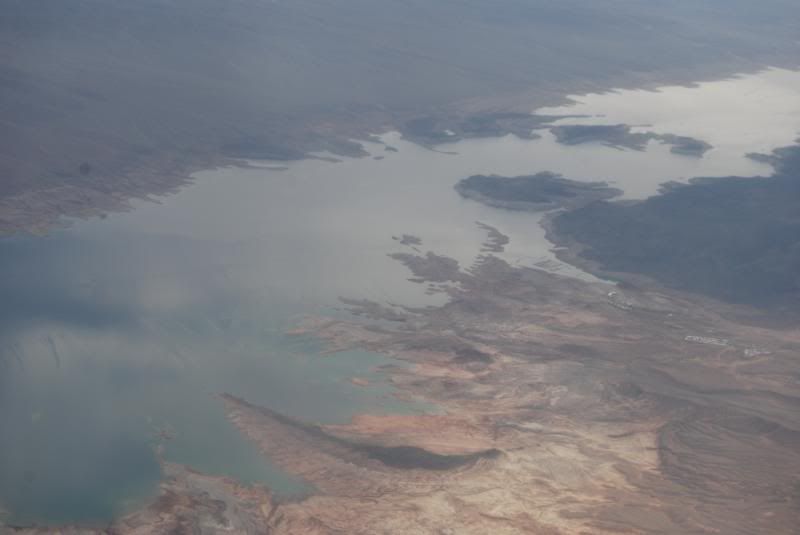 Colorado river i believe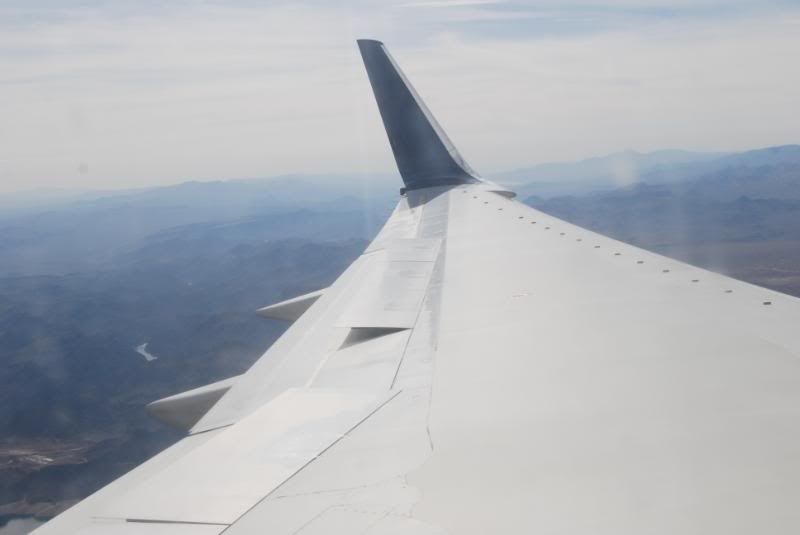 Descent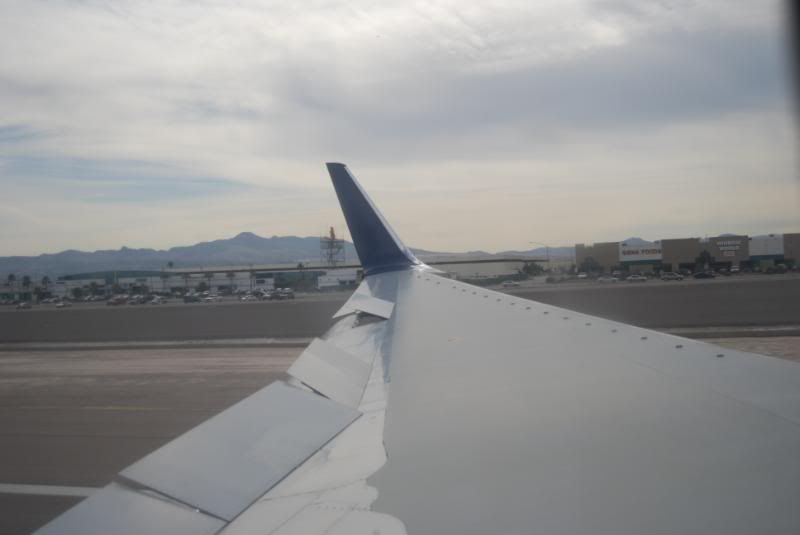 Touchdown
Taxi to the Gate
We exited the runway at taxiway "A6", crossed runway 25R/ 7L and turned right onto taxiway "B". Turned left at taxiway "A4/ C4" and pulled into gate D41.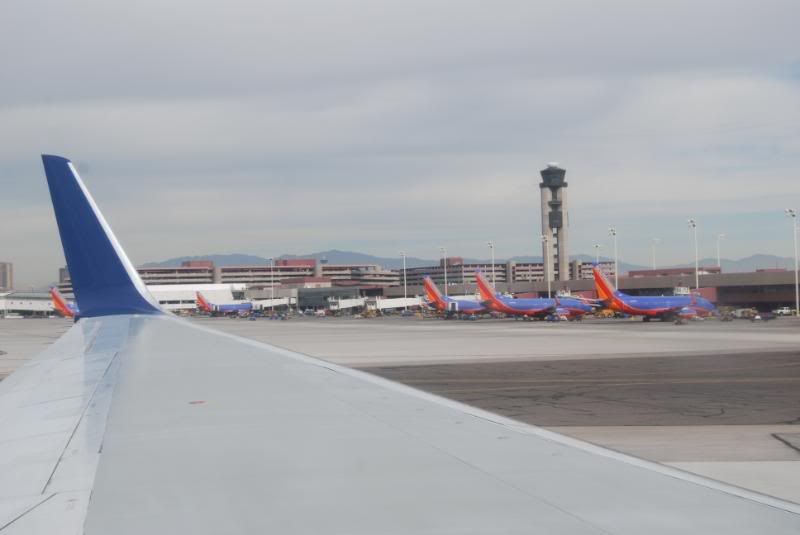 Southwest dominates the main terminal building
Deplaning
I was in the forward economy cabin and waited at my seat so I could see the captain and collect my flightlog sheet. It was only that I realized it was going to be a long time. This 752 could actually fit a lot of people as I waited for the passengers seated in the rear economy cabin to exit. Finally, I snapped a few shots and approached the cockpit. The pilots invited me in and handed me the flight log i asked the purser to hand them earlier. I thanked them and they asked me a few questions. We chatted for a bit and the captain took my picture as I sat in his seat. It was an honor. I thanked them again and exited through door 1L.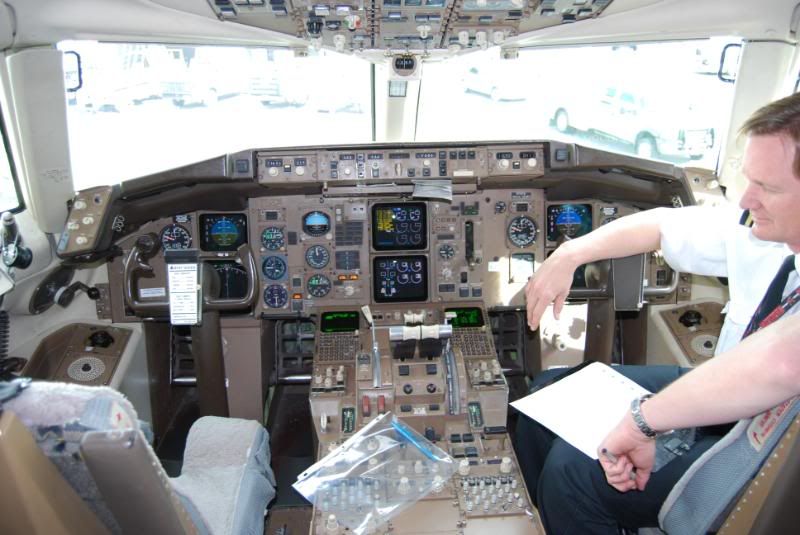 Thanks Guys!!!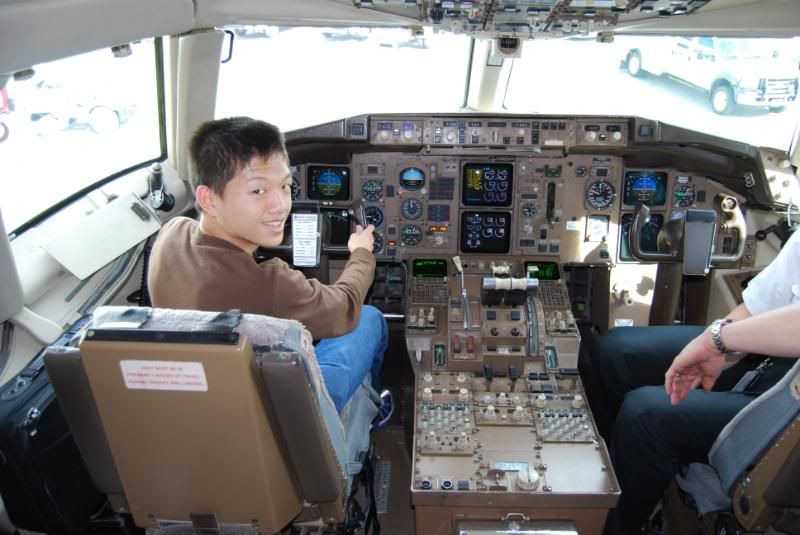 Hehe
LAS Terminal
As soon as I stepped out of the gate, I laughed as I knew I was in Vegas. There were already slot machines lined up in the middle of the waiting hall. It was a long walk to the tram that connects concourse D to the rest of the airport. I seriously think they should increase the frequency of these as it was very crowded by the station. It was another long walk to the baggage claim. Utter chaos is how to describe the baggage claim area, limo drivers with signs, security officers, people waiting for relatives, little kids running amuck, and senior citizens zipping around on their power scooters. I finally found the delta baggage claim and it wasn't too long before my bags came out. My grandmother was already in a wheelchair with a really nice attendant taking care of her.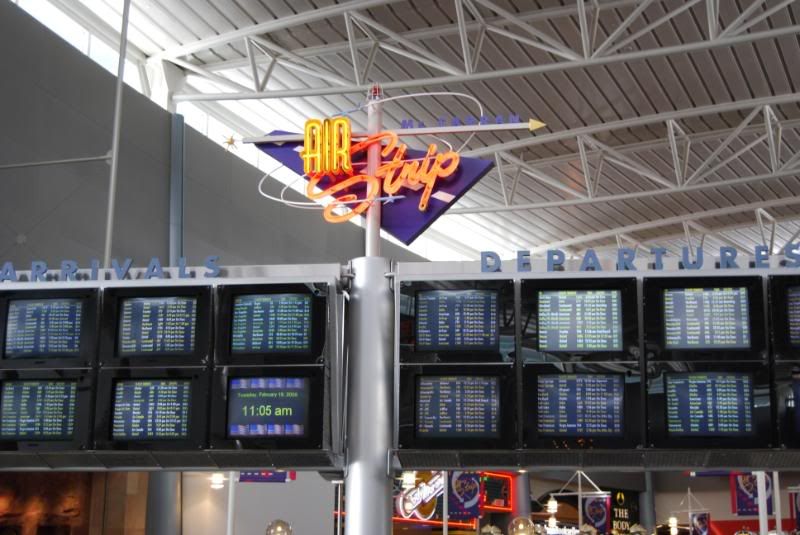 haha very clever "AIR STRIP"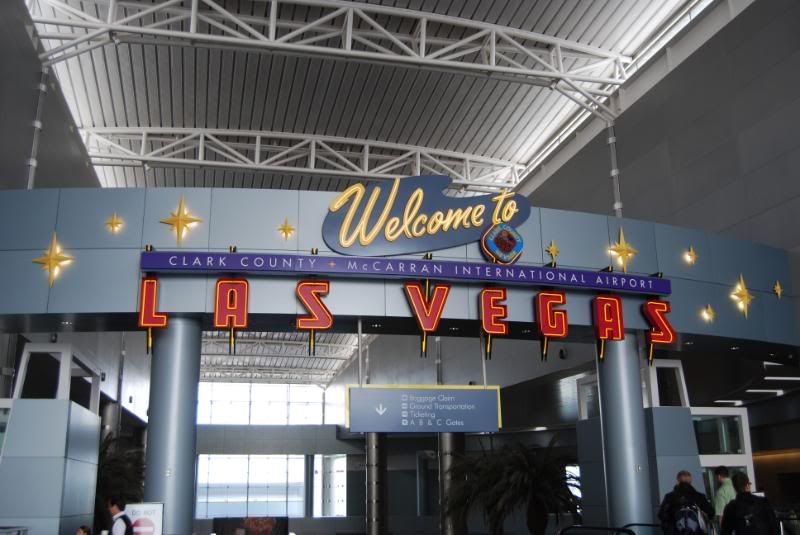 WELCOME TO FABULOUS LAS VEGAS!!!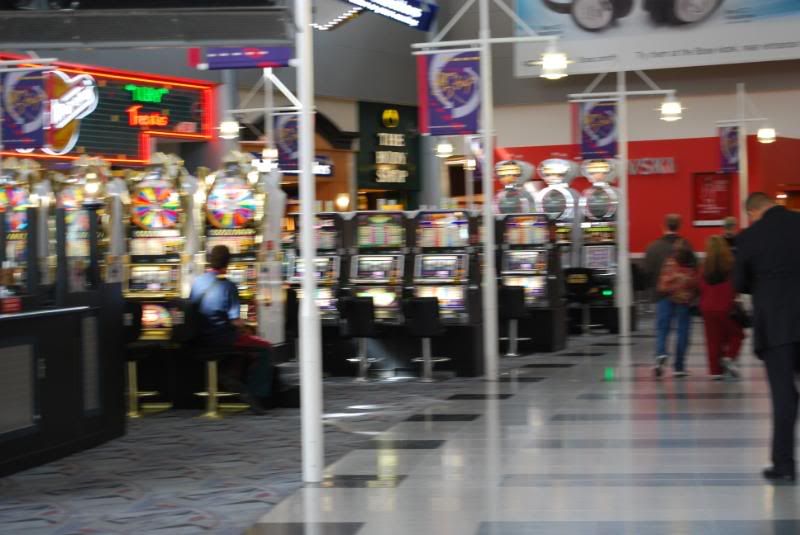 Slots Already!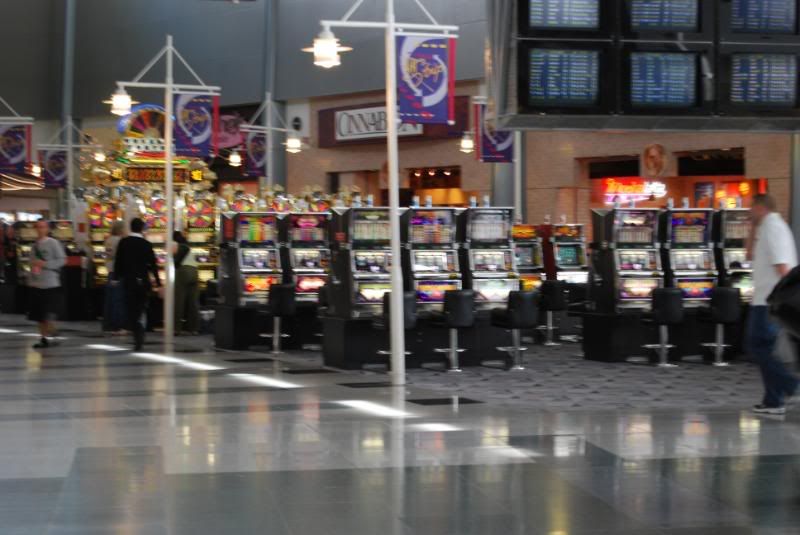 More Slots
Downstairs to the baggage claim
Ground Transport
Once again, the wheelchair attendant got us to the front of the line at the taxi queue. Immediately, a yellow cab pulled up and I hopped onboard, off to the Monte Carlo and FABULOUS LAS VEGAS!!!
All in all, it was a great experience with DELTA once again and the crew was very friendly, really happy with the changes delta made with their Terminals 2 & 3 at JFK but the Las Vegas travel commission could really freshen up their services at McCarran Airport.
Flight Info
Aircraft: B-757-2Q8 ER
Registration: N710TW
Departure
Gate: 27 STD: 0800 ATD: 0758 Taxi Time: 29mins Runway:22R
Cruise Speed: 450 KTS .79 Mach FL: 380 Sector Mileage: 1994 NM Sector Flight Time: 5:13
Arrival
Gate: D41 STA: 1058 ATA: 1049
Special Thanks to
Captain Kelsch and First Officer Dearman!
Thanks for Reading!!! -Phileet92
Next Trip Report: DL TransCon JFK-LAS and LAX-JFK (Part 2)
[Edited 2008-02-23 17:35:27]
[Edited 2008-02-23 17:37:50]