Hello Everyone,
On March 5th I returned to the US after 12 months in Afghanistan. From BWI I needed to go to Jacksonville to out-process off of active duty. The military booked me from BWI-JAX the next day, so I booked a night at the Holiday Inn – BWI. It was a very nice hotel – they have a complimentary shuttle to/from the airport and were very prompt the morning of the 6th in getting us to the airport.
Although I know there are many of you who like to flame Delta, I was very pleased a few weeks ago when I received my itinerary and it indicated I was on DL to get to JAX. 3 days prior to the flight I received my Medallion upgrade for both BWI-ATL and ATL-JAX … a nice way to return to the life of a frequent flyer in the US!
DL Check-in @ BWI: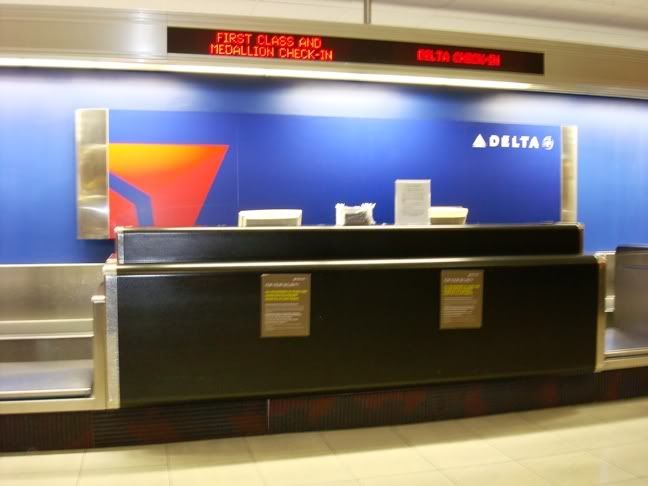 Flight 953 – BWI-ATL
757-200
Seat: 6D – standard domestic First Class seat
Departure: 6am (I think we took off about 615am)
Arrival: 7:50am (actual: 746am)
I boarded my first DL flight in 5 ½ months with mixed feelings…glad to be in the US and up front on the aircraft, but tired of planes after the previous day's 17 hours of travel from Kuwait to Baltimore.
I hope you all like this take off video – it turned out really well considering the low light conditions. Personally, this is one of my favorite parts of this TR!!
Service on the aircraft was very good. The flight attendants were friendly and provided prompt, courteous service. IFE included TV shows (no clue which ones…it's been a while since I've watched TV) on the overhead TV's and different music stations. I just listened to my iPod, so no thoughts on either of those offerings.
Some familiar sites in Georgia:
Lake Lanier:
Mall of Georgia:
ATL – Airport & Skyline in the distance: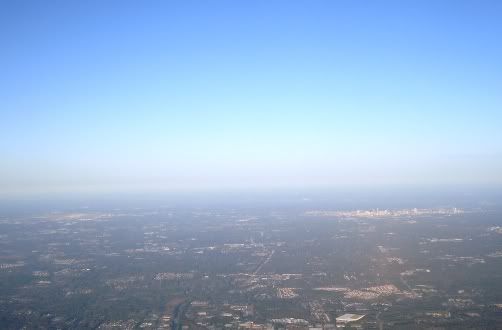 Landing – this was my first return "home" since returning to Afghanistan last October. Although I did not get to go see my friends or stuff, at least I was in ATL!!
757 w/ winglets @ the B Terminal: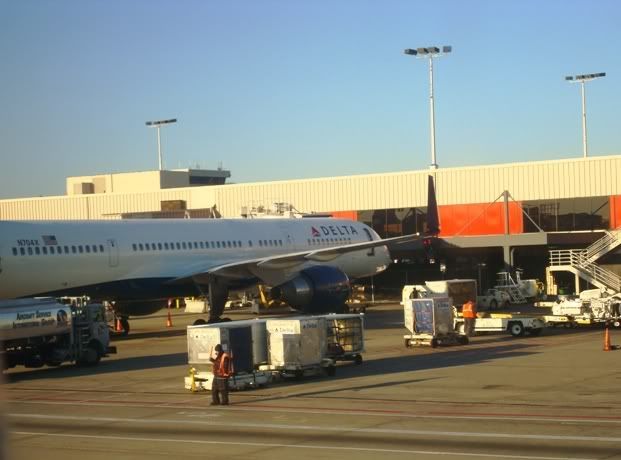 Flight 1171 – ATL-JAX
757-200 – the same aircraft I'd flown from BWI
Seat: 3A – standard domestic First Class Seat
Departure: 9:30 am
Arrival: 10:40 am
We promptly boarded the aircraft and backed out from the gate. Despite this, there was queue for take off and we were 4th or 5th in line.
Nice pic (in my opinion anyway) of taxing for take off: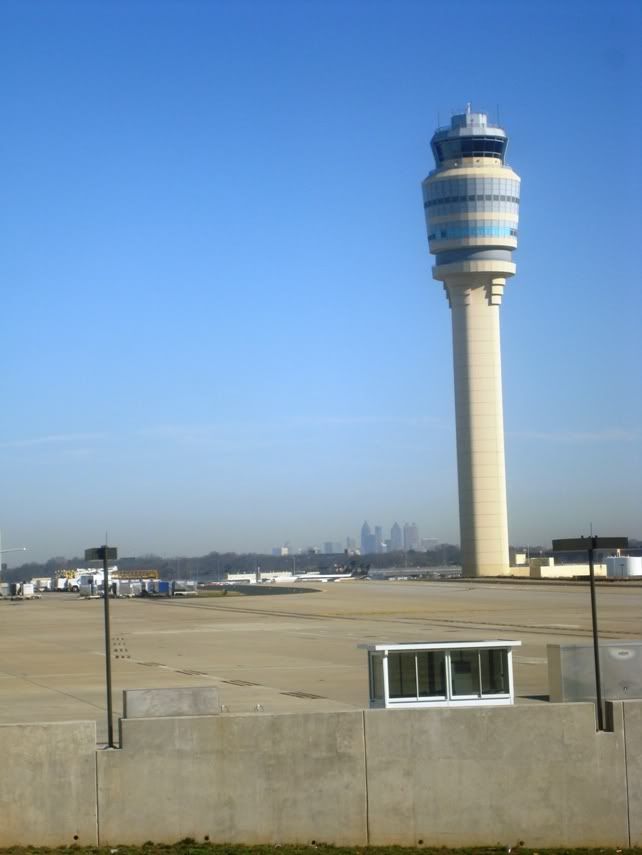 Take off:
Florida:
Landing:
Our flight took about 46 minutes…I fell asleep right after take off and woke up as we began our descent into JAX. It was a smooth flight and, continuing my recent trend of leaving items on aircraft, I left the book I was reading in the seat…whoops. We entered a busy terminal in JAX, picked up our bags and rental car, then departed for NAS JAX.
Thanks for reading!
Cheers,
Robin