First off, sorry about the bad quality of several of the photos...my camera sucks at taking shots with dark lighting.
Anyway, We had a 6 hour layover in JFK after our DL flight from TPA. We knew that check-in probably wouldn't open for another couple of hours but we decided to go over to T8 anyway just to check the status of our flight even though we
were almost positive it would be on time, since the T7 had been sitting there practically all day. The terminal was almost completely deserted except for a few domestic flights.
9W Check-in: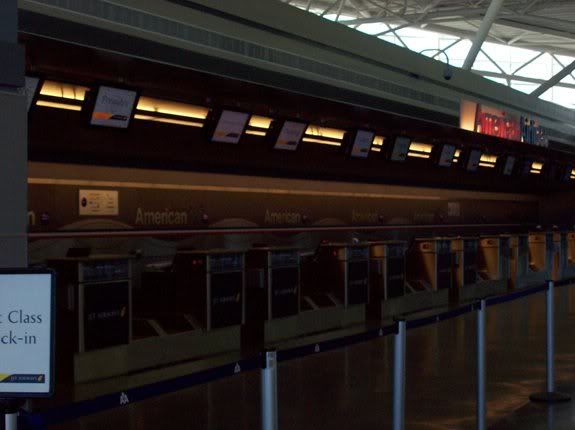 AA Check-in: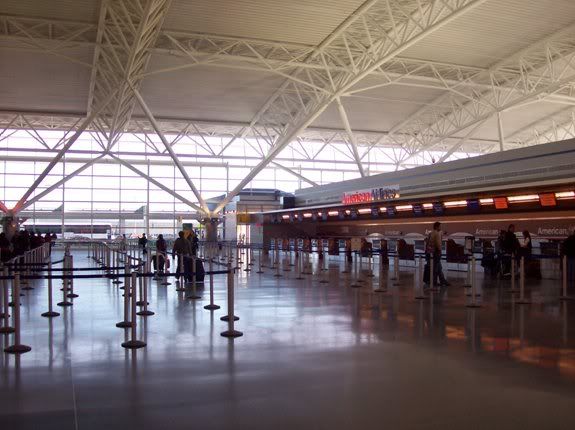 After making sure our flight was on time, we realized that T8 has pretty much nowhere to sit and no place to eat before clearing security. WONDERFUL especially since we couldn't check in for another 2 hours. Then we remembered that all of the shops and restaurants in T4 are before security, so we decided to go there and get a bite to eat.
T4: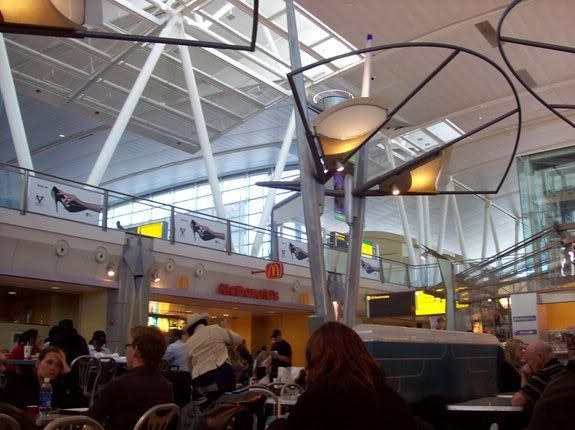 When check-in opened, we went back to T8 and checked in without a problem.
Our T7:
An AA T7 prob to LHR:
Boarding was organized enough and we entered through door L2 and walked through the Premiere cabin, which looks extremely comfortable.
Airline: Jet Airways (India)
Aircraft: Boeing 777-300ER
STD: 19:00
ATD: Nearly on time
Reg: VT-JEB
Departure Airport: JFK (KJFK)
Arrival Airport: BRU (EBBR)
Seat: 38A
Load Factor: 50%
Huge LCD PTV's: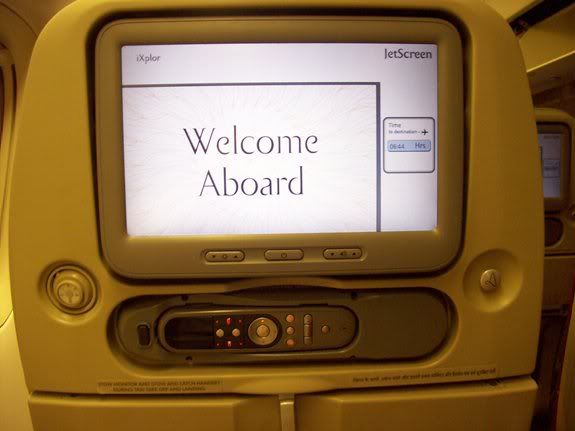 Cabin: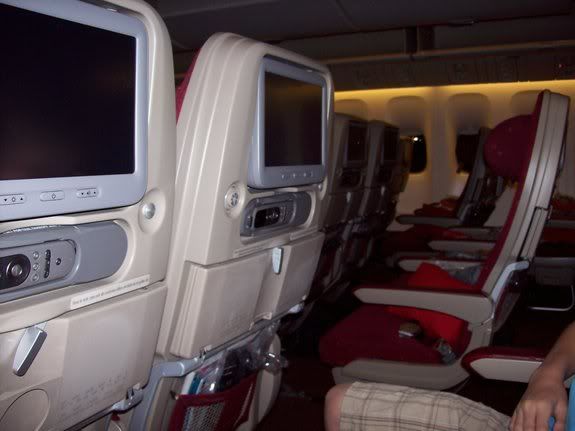 Forward view: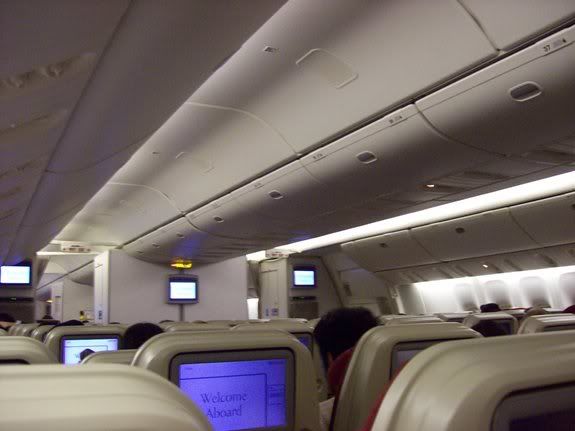 The American captain welcomed us aboard and gave some information about our route to BRU and we should expect a mostly smooth flight and an on time arrival.
Taxi to the 31L was long and we waited about 15-20 min in line for takeoff, which is not bad for JFK compared to my AF flight 2 years ago when we waited for about an hour and a half. Immediately after departure, we made that typical sharp bank to the left.
The advanced air show called iXplor then automatically switched on which was much better than the older moving map display: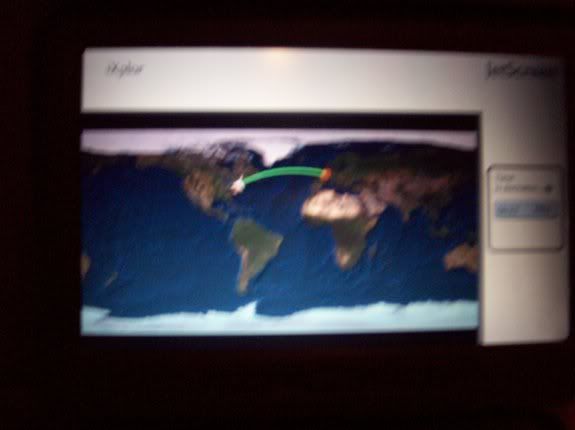 We were in the mid-section of economy: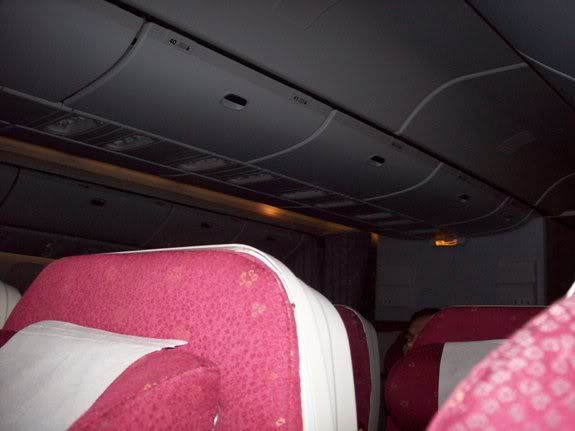 The IFE was then switched on, which is called JetScreen. It's definitely not ICE but it's still AVOD and keeps you entertained enough: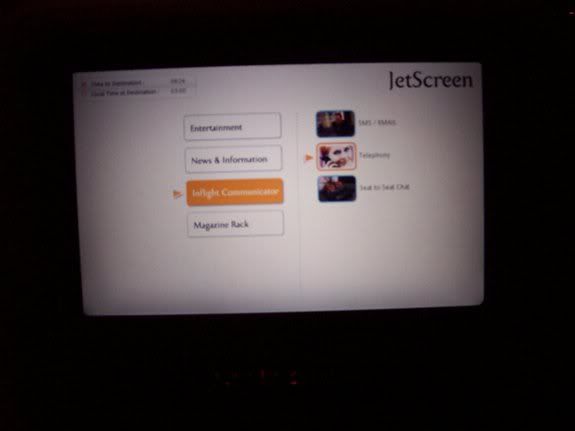 Then for meal service the mood lighting was switched on, which is very nice: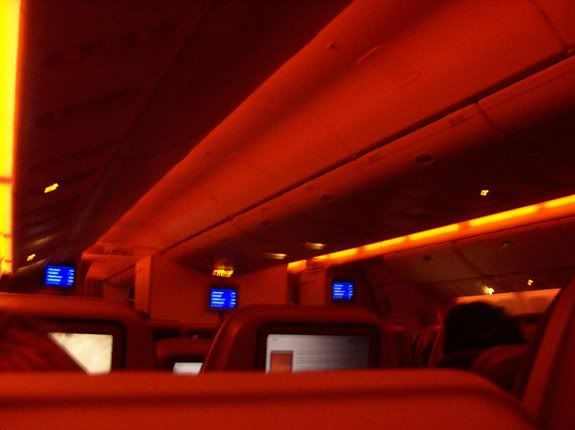 I forget what the choices were but it was some kind of fish or chicken. I chose the chicken, which was very good: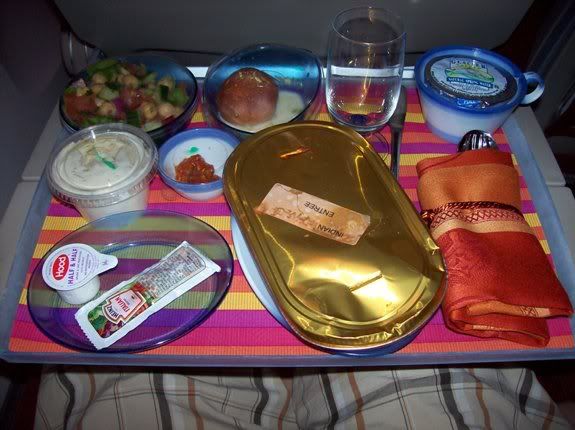 After the meal service, the mood lighting changed for an orange color to a blueish color which was easier to sleep in I guess.
Sun begins to rise: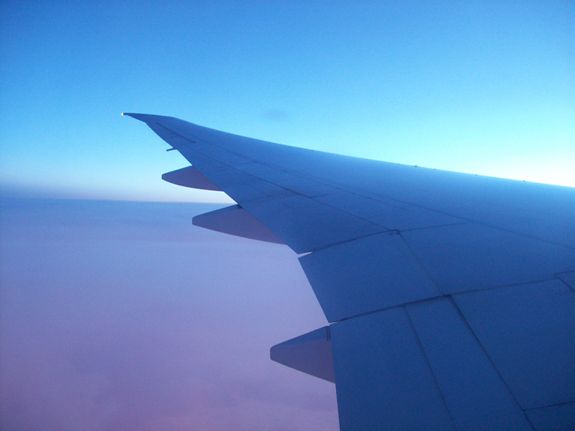 For breakfast, I think they just gave us bread, yogurt, and fruit.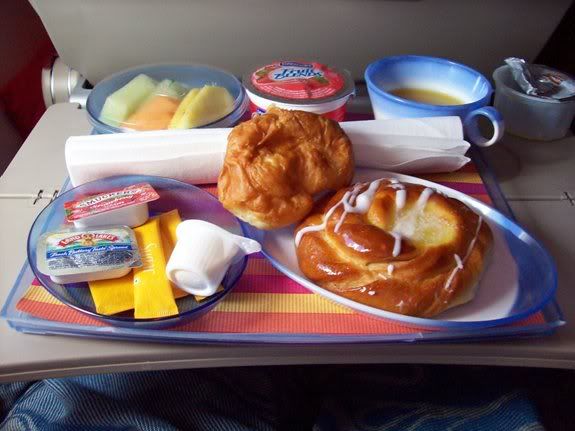 Legroom: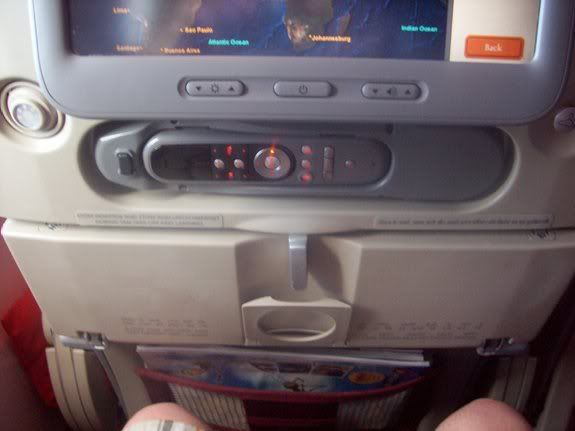 Then the T7 began its descent into BRU with some spoilers used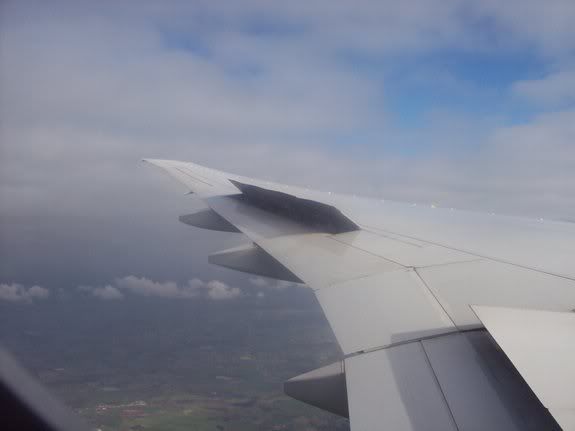 Landing video