DL Trans-Con JFK-LAS and LAX-JFK (Part 3)

Delta Airlines
Flight DL132
LAX - JFK
23 Feb 08
B-757-232
Seat 28A Y-Class
Load 26C/157Y
Past Reports of the same Topic:
DL Trans-Con JFK-LAS And LAX-JFK (Part 1) (Pics!)
(by
Phileet92
Feb 23 2008 in Trip Reports)
DL Trans-Con JFK-LAS And LAX-JFK (Part 2) (Pics!)
(by
Phileet92
Feb 24 2008 in Non Aviation)
Sorry for the long delay of this part of the trip. I had a lot of things to juggle after the trip and for the most part it was school work. Finally, I found some time to finish up this report.
After Driving through the desert from Las Vegas, we drove straight up to the airport. We stayed in LA for another two nights and the best part was (for me at least) was that we were staying at an Airport Hotel. I stayed here over the summer in 2007 and thought that it was one of the best places to stay in LA especially for us Aviation Lovers. Its not located in the middle of the city so traffic is no big deal, the rates are great (around the hundred area if you book early in advance) and its located right under the runway 24 left and right final approach pattern!!! Anyways, I would recommend this hotel to everyone; it has just been newly renovated and is as good as any other luxury hotel in downtown Los Angeles.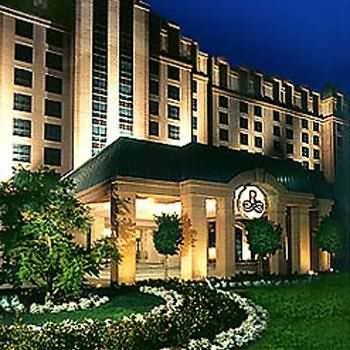 Here are a few shots from my hotel room, it's a pity the few days I was in LA it's been raining and/ or cloudy.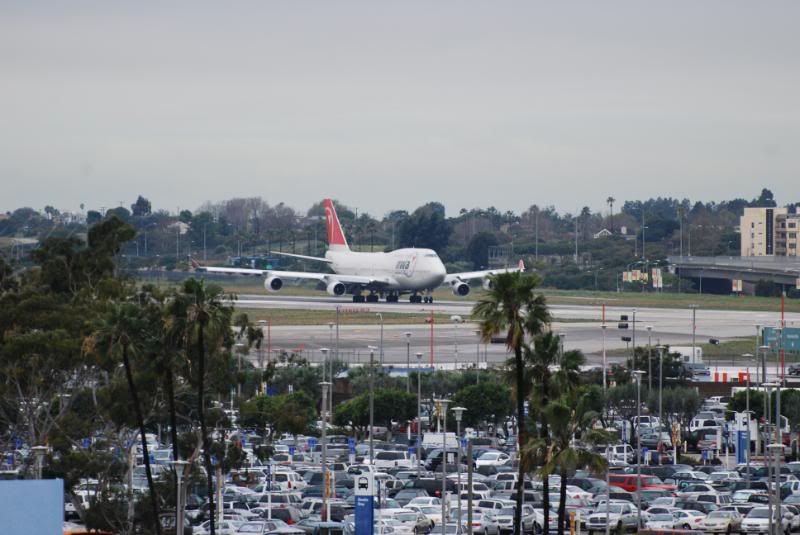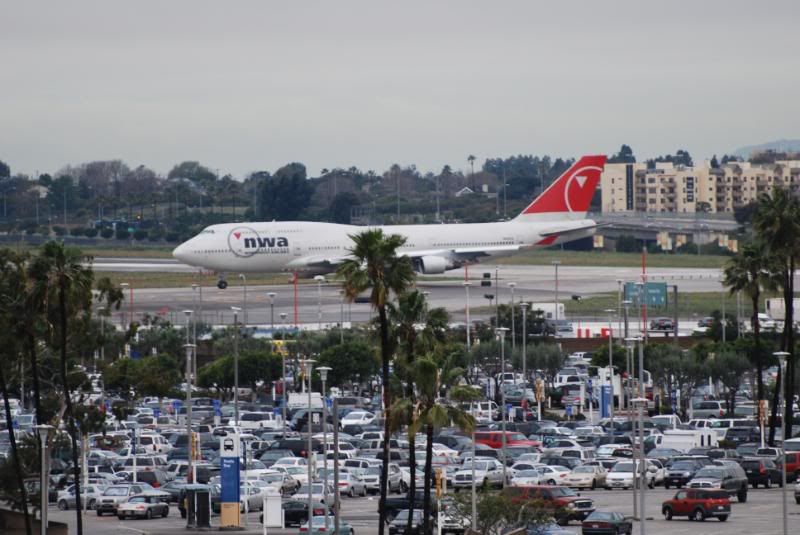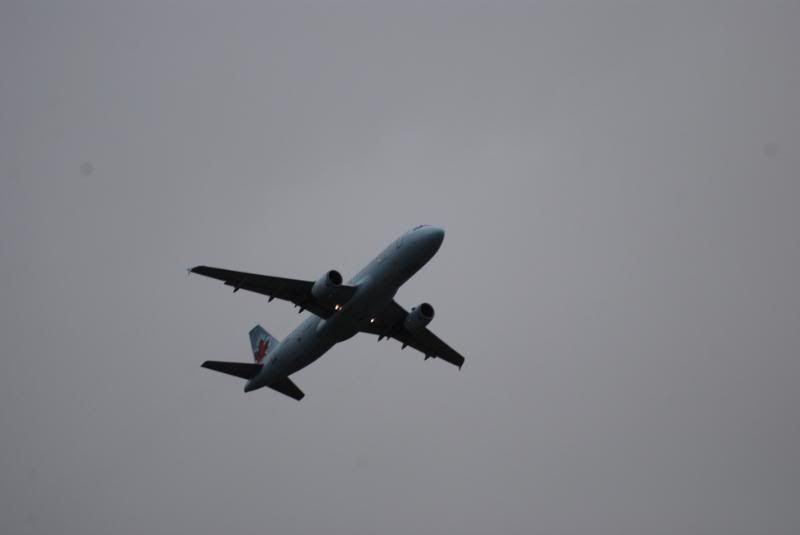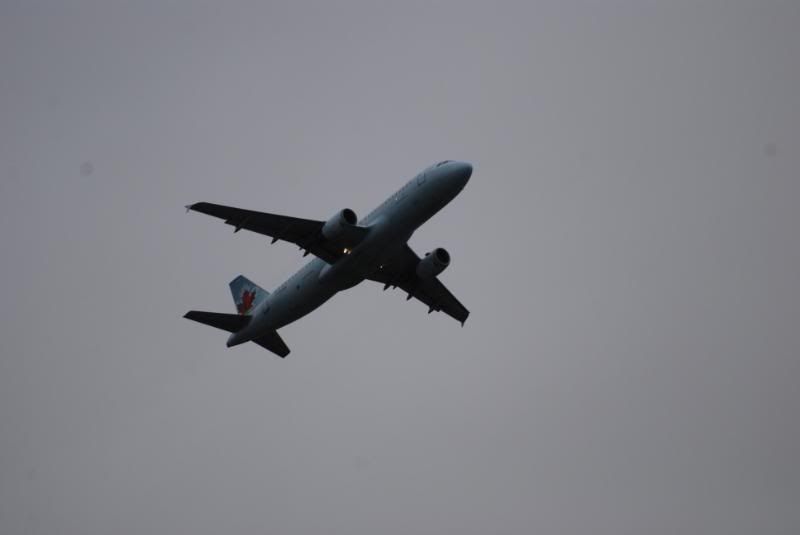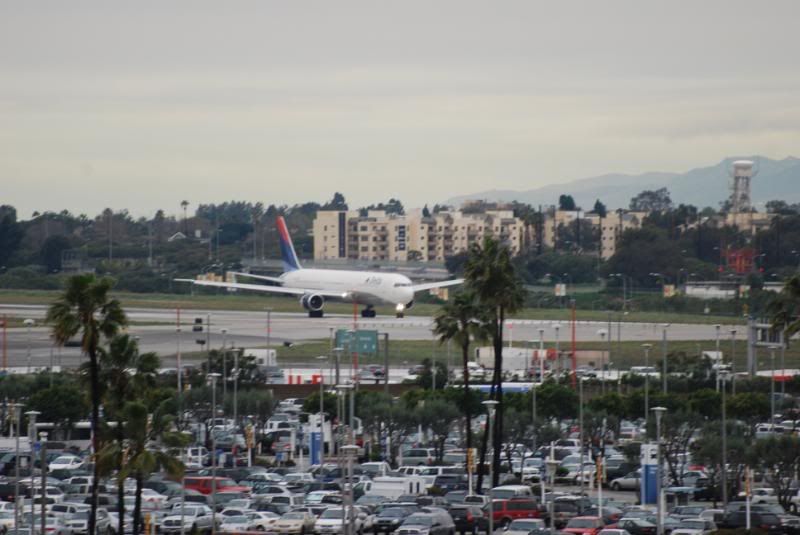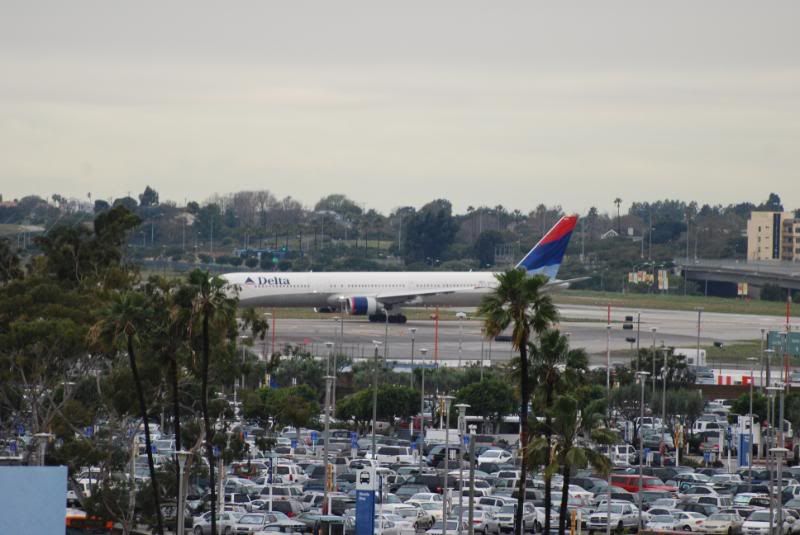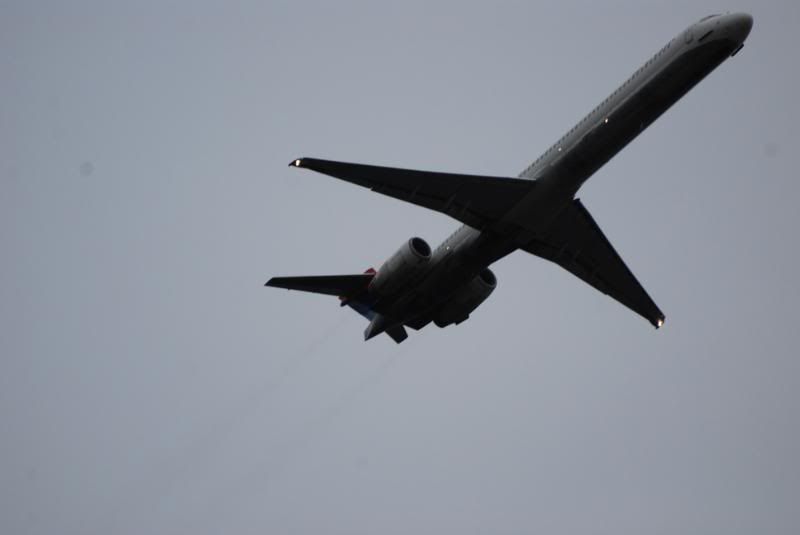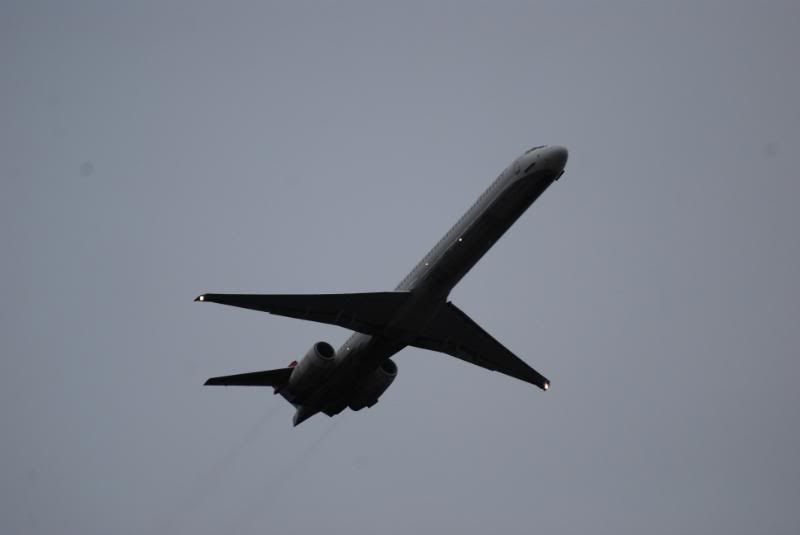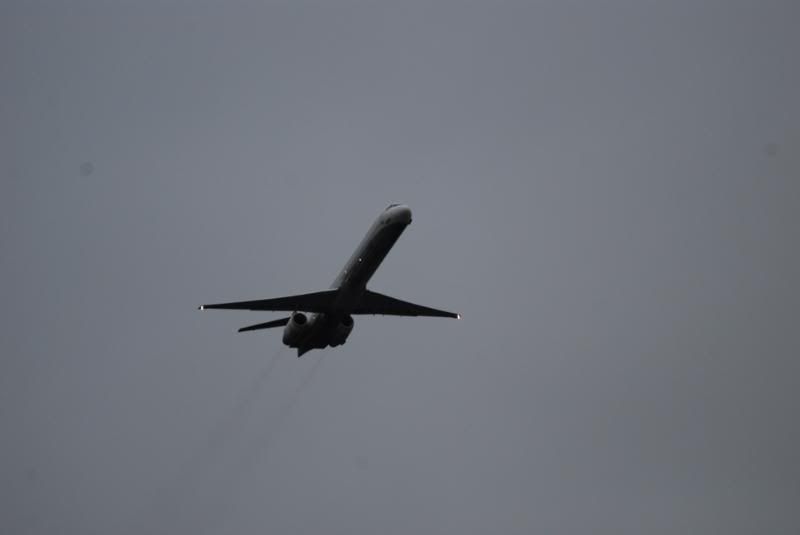 Finally it was time to get on home to good old 30 degree weather New York City. Bye Bye to the non-existent California sunshine.
One of the great things I got from delta was an invitation to the Sky 360 lounge back in midtown Manhattan earlier in the month. They gave me a ticket that got me a complimentary one visit pass to any of Delta's Crown Room Clubs.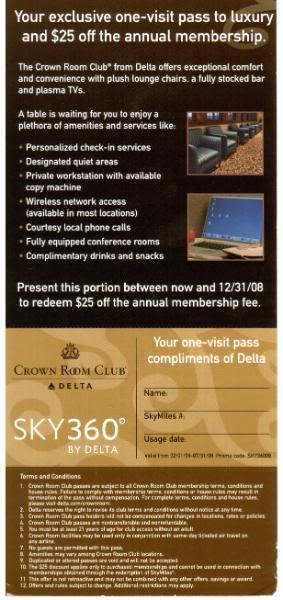 I decided to spend it in LA and that's exactly what I did.
It had quite a fancy entry way and it had its own putting green! The actual lounge area was in my opinion, quite cramped. It had a few snacks including those good old Biscoff cookies and some juice. Of course if you adults are in for some alcohol early in the morning, there is a fully stocked bar. I took the chance to snap a few shots of the apron outside.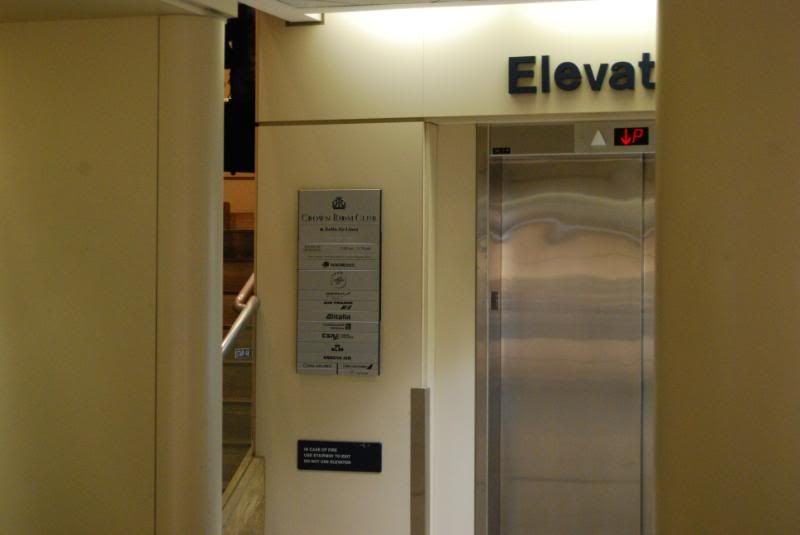 stairs and elevator to the lounge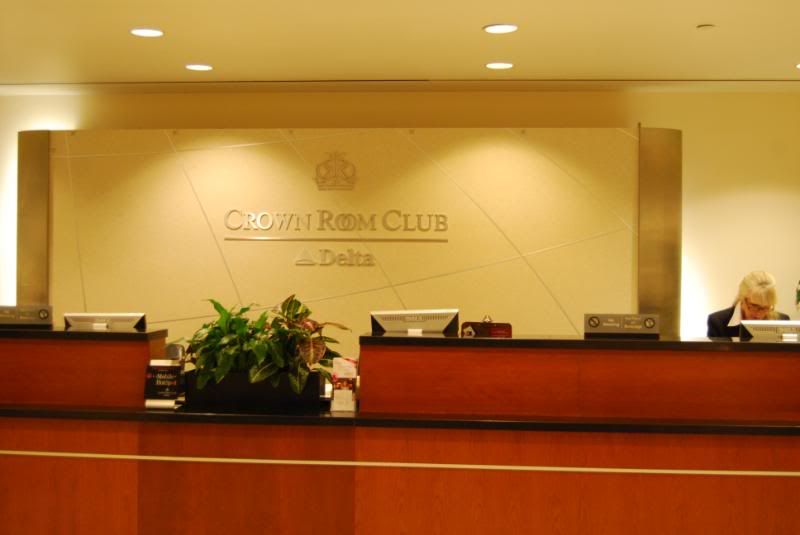 Front Desk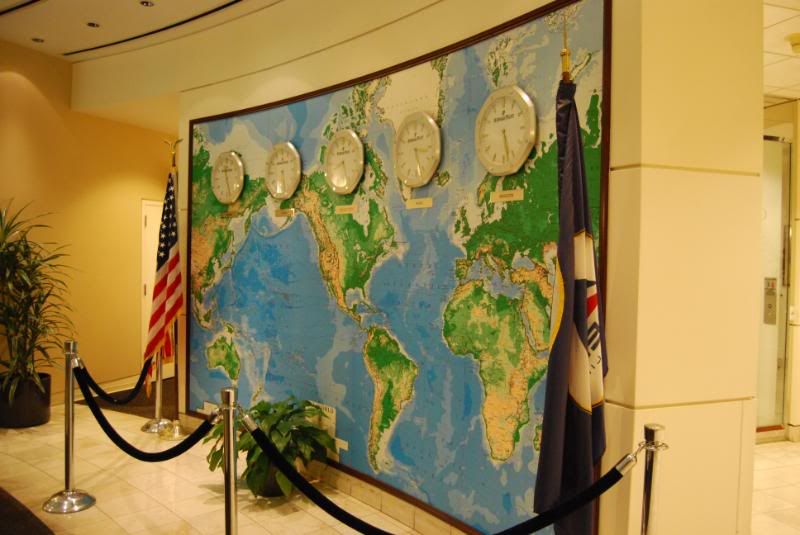 World times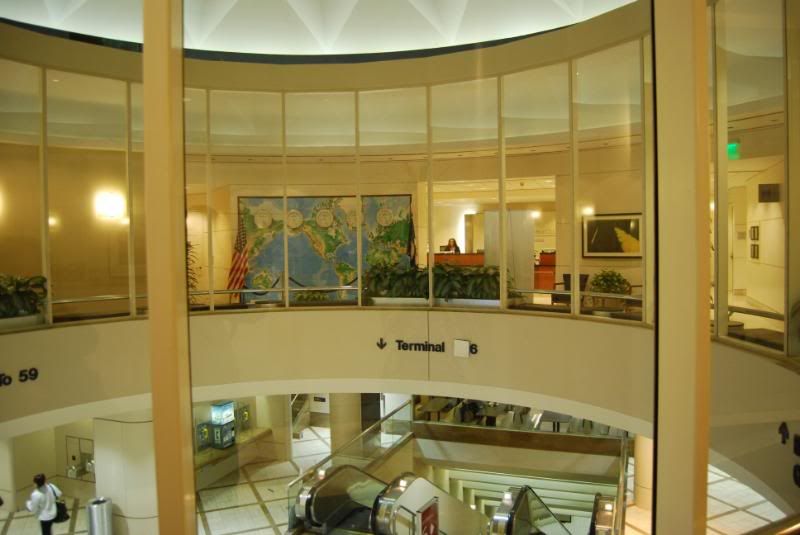 view from the entryway down onto the airside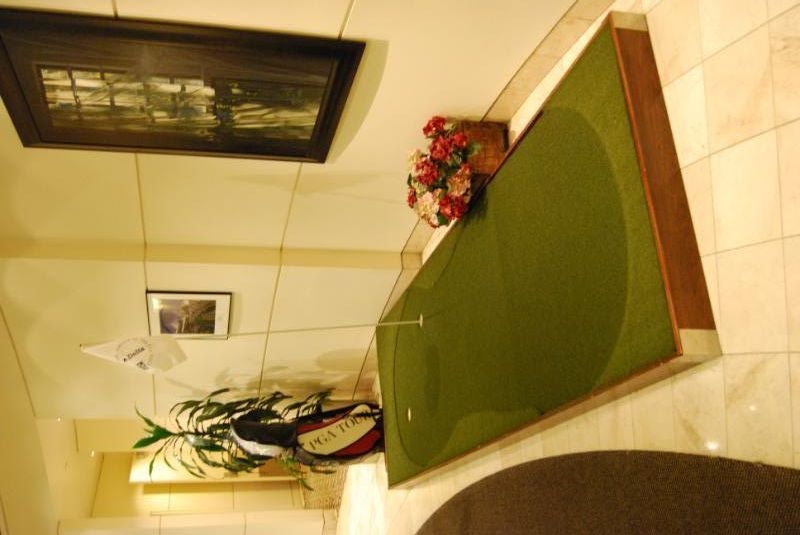 Putting Green!!!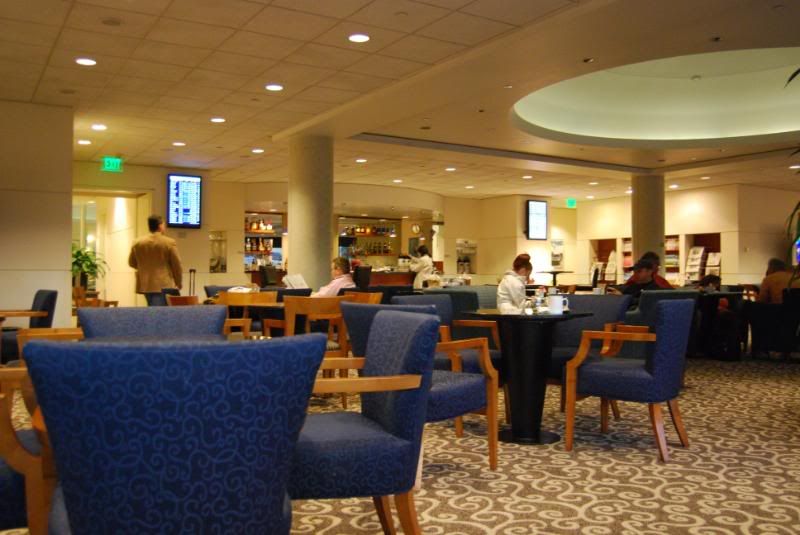 Seating area
I found a boeing 767 outside with the tail number the same as my flight num. if only i was flying on her today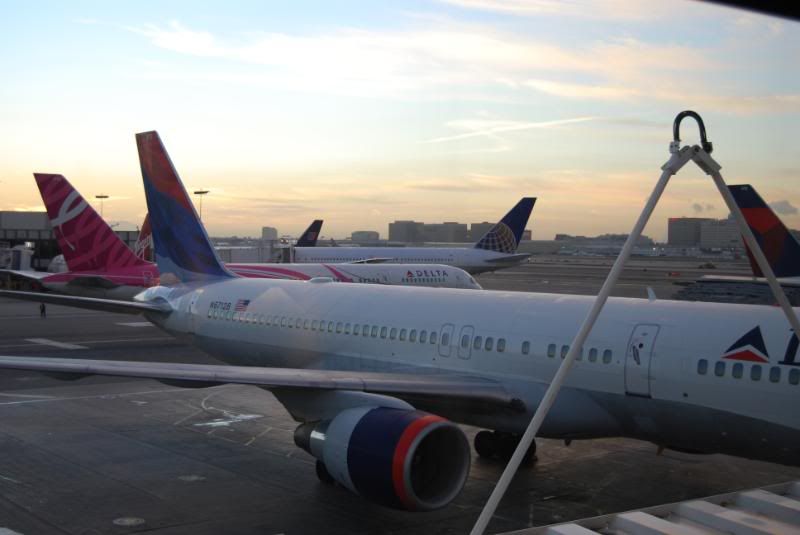 Early morn at LAX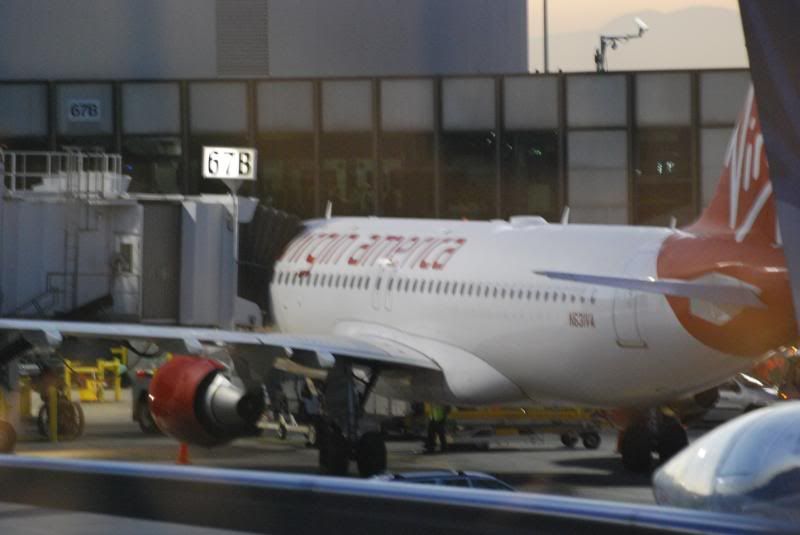 Virgin America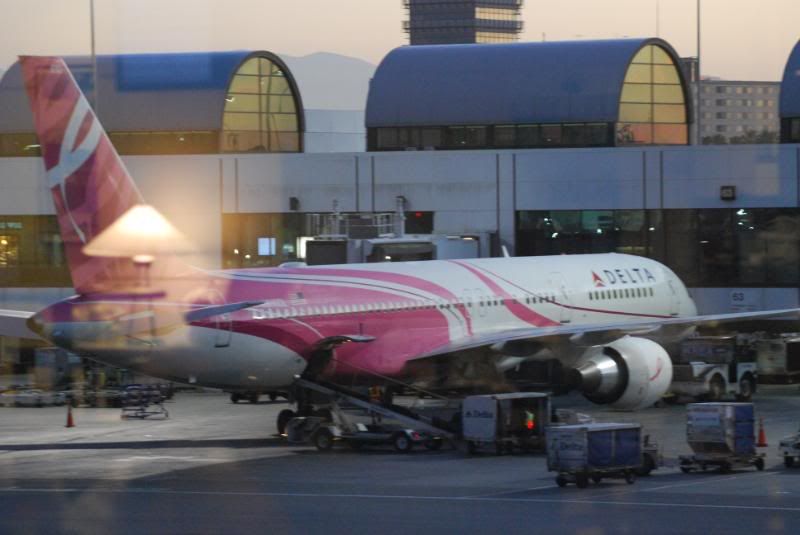 DL Fight Breast Cancer Livery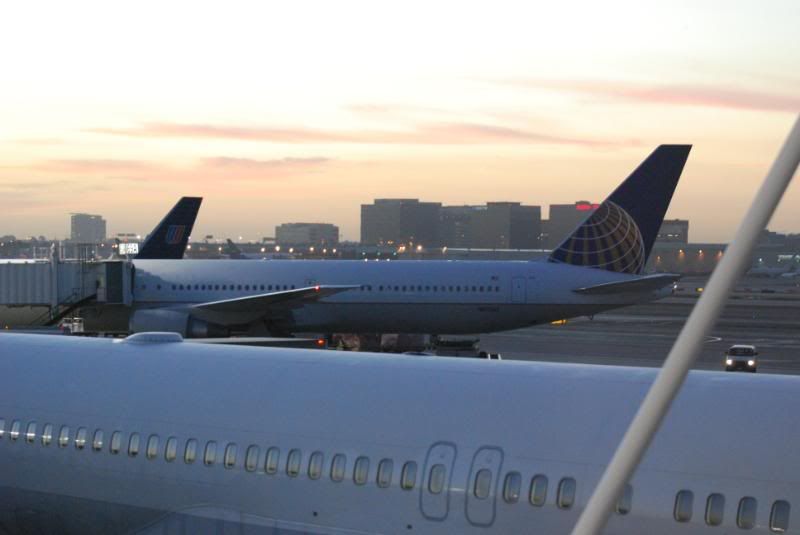 CO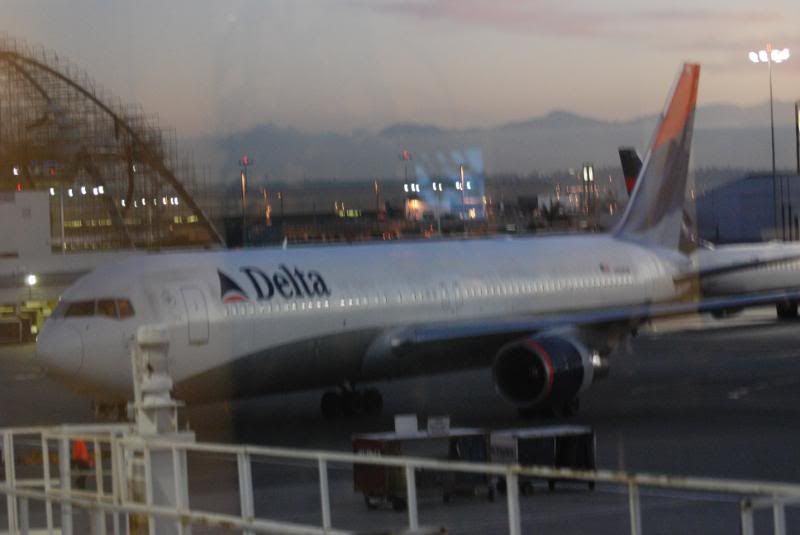 DL 767
Renovations at the Encounter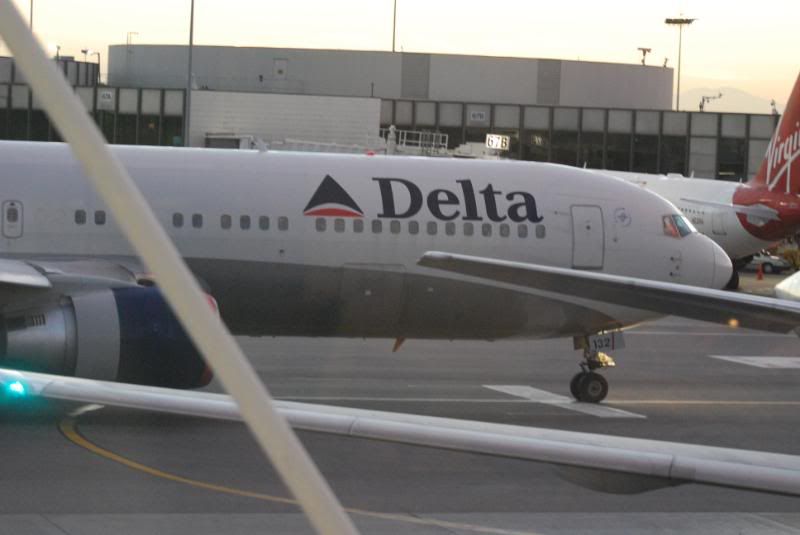 DL 767
Not too long later it was time to head on down to the gate. WHAT A MESS!!! I'm guessing because of some cancellations and over bookings, everyone left was put onto my flight to JFK. There were not enough seats by the gate especially because there were two other departures at about the same time as my flight. Soon enough, boarding was commenced and we were onto the plane. Today I was seated in 28A again but this time around, there are PTVs!!!
Walking to the Gate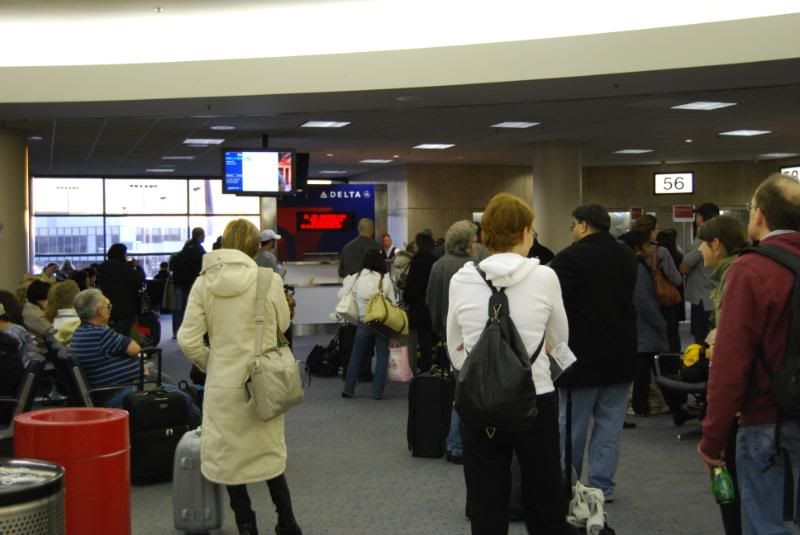 Disorganized gate area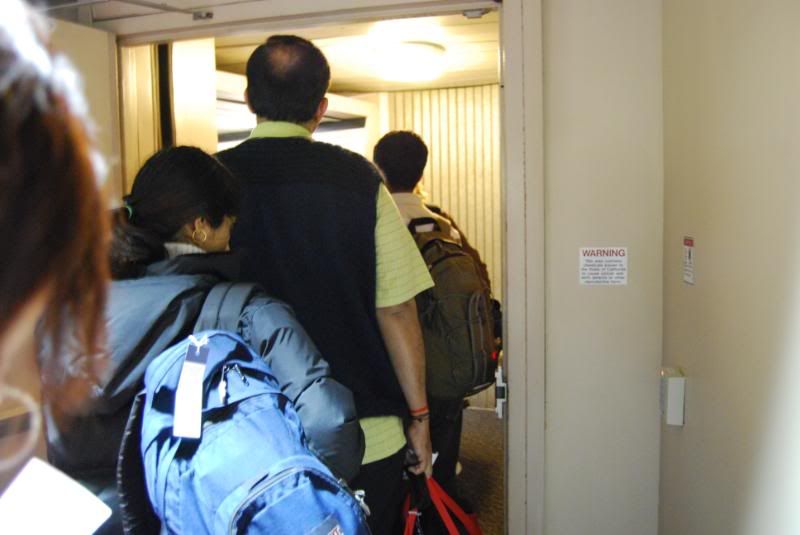 In the Jetway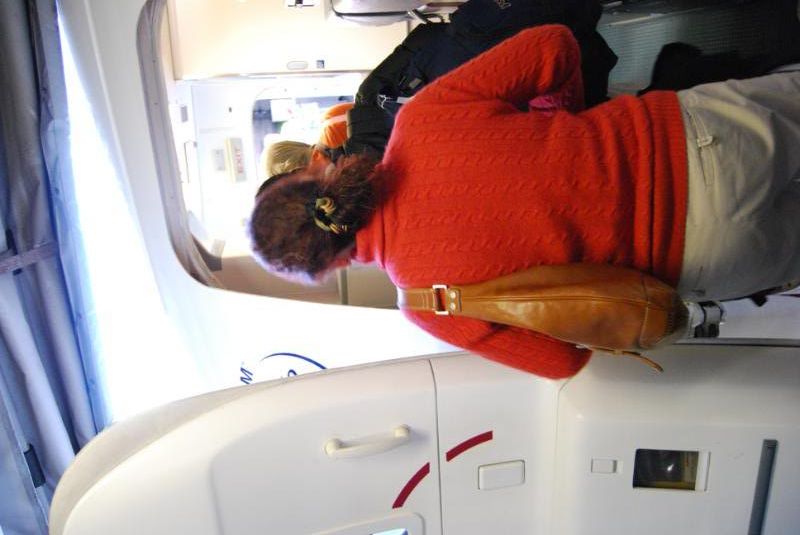 At the front door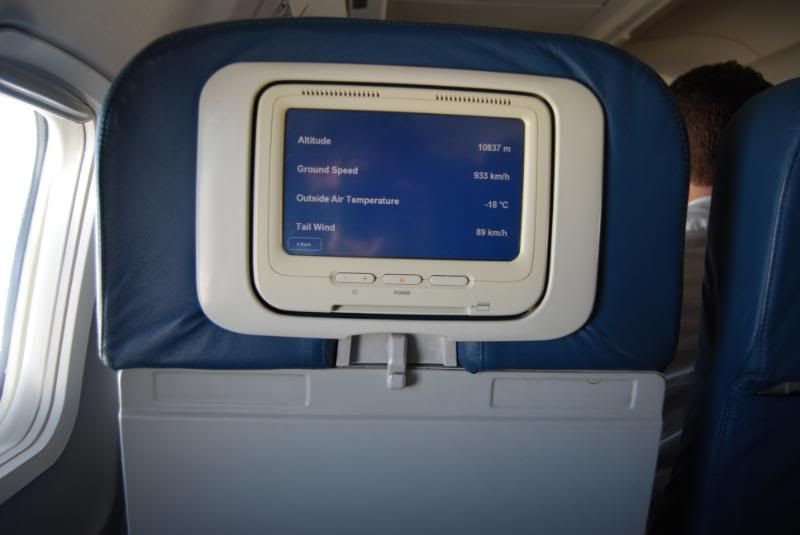 PTV!
I snapped a few shots outside my window and saw the sun reflecting off the beautiful 767 next to us. WHY COULDN'T THE SUN HAVE COME OUT TWO DAYS EARLIER??? Soon enough, we pushed back from gate 56 and made our way onto the taxiway.
DL 767 next to us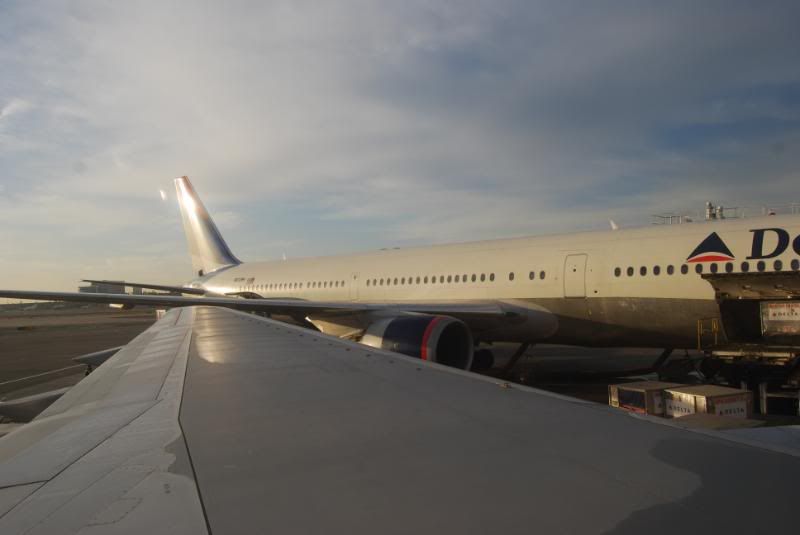 DL 767 next to us
We utilized taxiway C until we made a right onto S, took a stroll onto the other side of the airport, made a right onto E and finally a left on V onto Runway 24L. The pilots revved up the engines and we were off.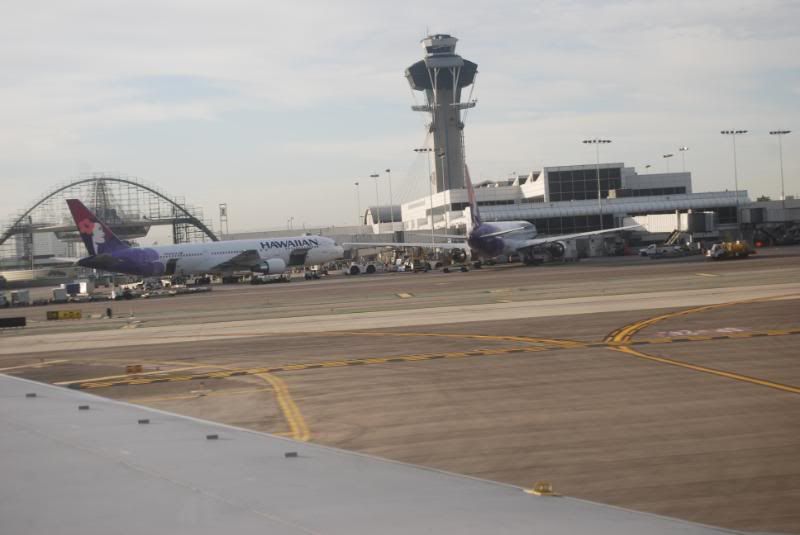 Takeoff roll..... two Hawaiian 767's at the gate!!!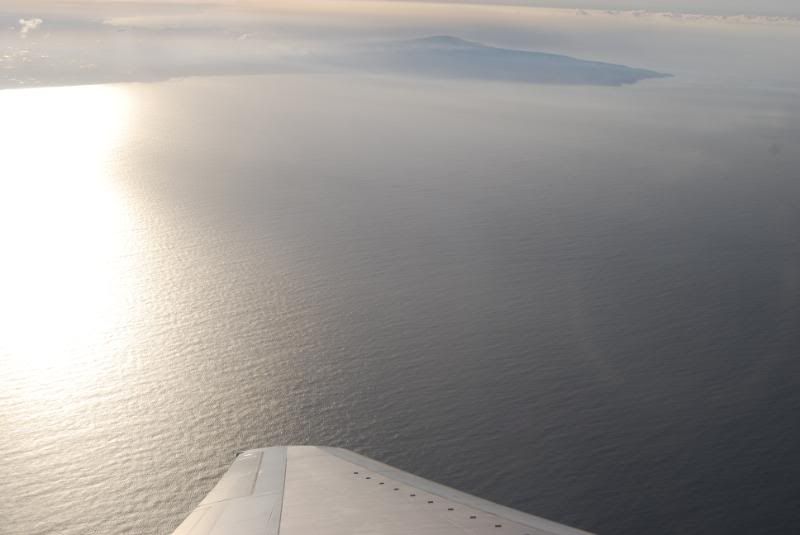 making left over the pacific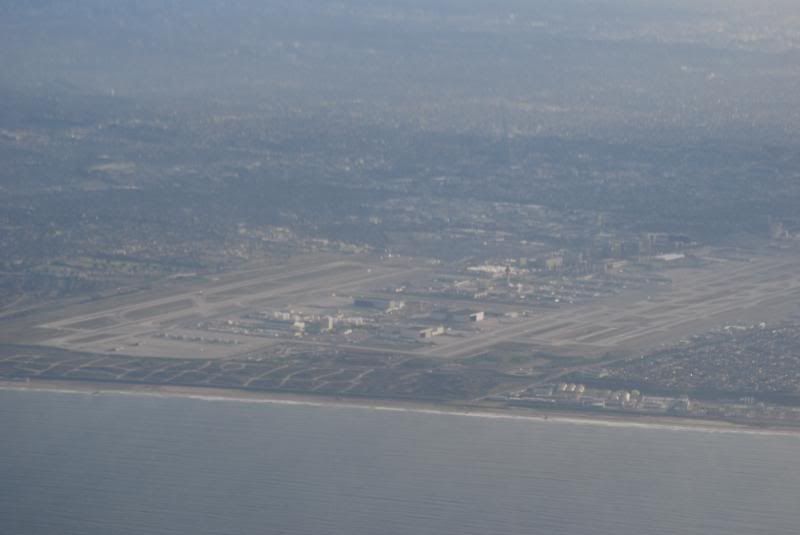 LAX
Refreshments started as we reached safe altitude and once again I got something from Delta's onboard EATS menu. I had the Roast Beef Sandwich and a Coke. (Sorry no pix)
Half way into the flight, an FA comes onto the PA asking for a doctor on board. HMMMM……. Apparently a passenger near the front of the Y cabin was not feeling well. He laid down on the entire row of seats while two of his seatmates had to stand for another 2.5 hours. Funny thing was that after we landed, the man who didn't feel well nearly sprinted off the plane. (What a jerk he would've been if he was faking it).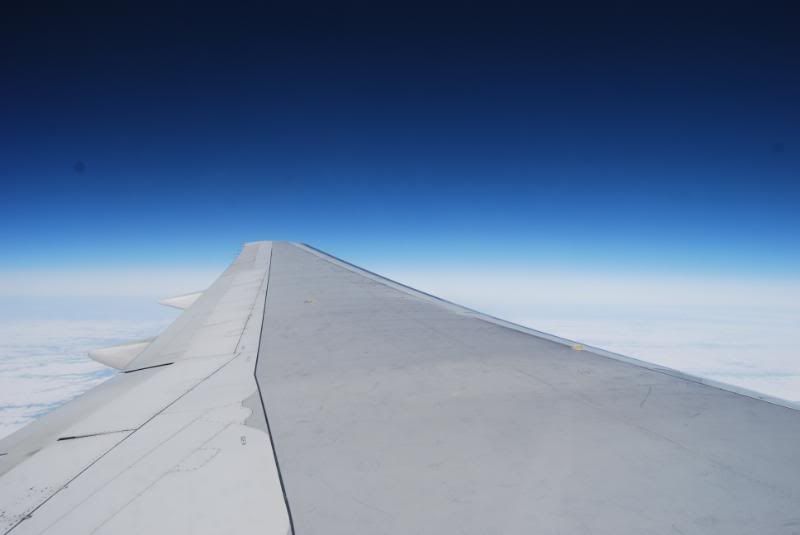 Beautiful Skies
I played with the PTV, it was touch screen which was really cool and I checked out the news. VERY SAD NEWS!!! I flipped through CNN and CNBC, there has been a crash! A B-2 stealth bomber lost control after take-off and crashed and burned. There goes 2 billion dollars worth of equipment. I turned back to the live map and kept it there till we landed.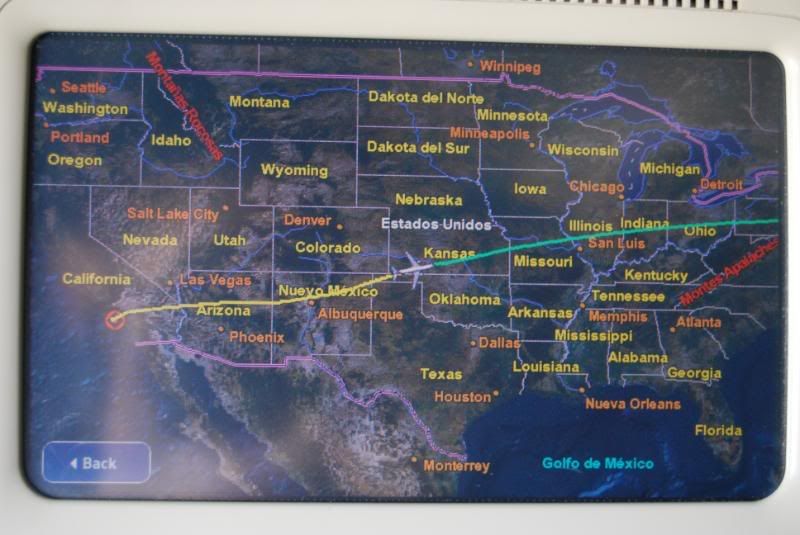 Routing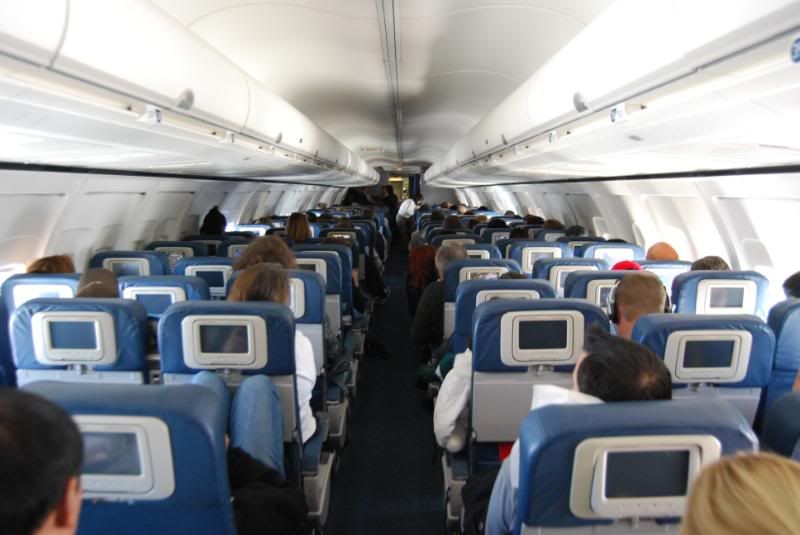 Y Cabin
We entered the northeast and almost instantly it went from a change of clear skies to very thick cloud cover. We reached the Atlantic, came over Long Island and landed on Runway 31L. Exited at Taxiway N and right onto A which brought us right to Gate 12. I was able to spot a Delta 767 still wearing the old livery from two generations ago!!!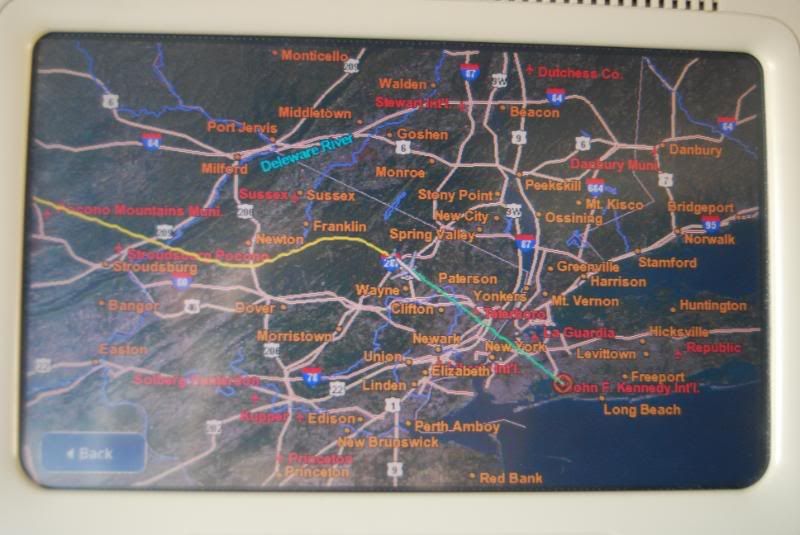 Live Map Shows us in the North East
Descent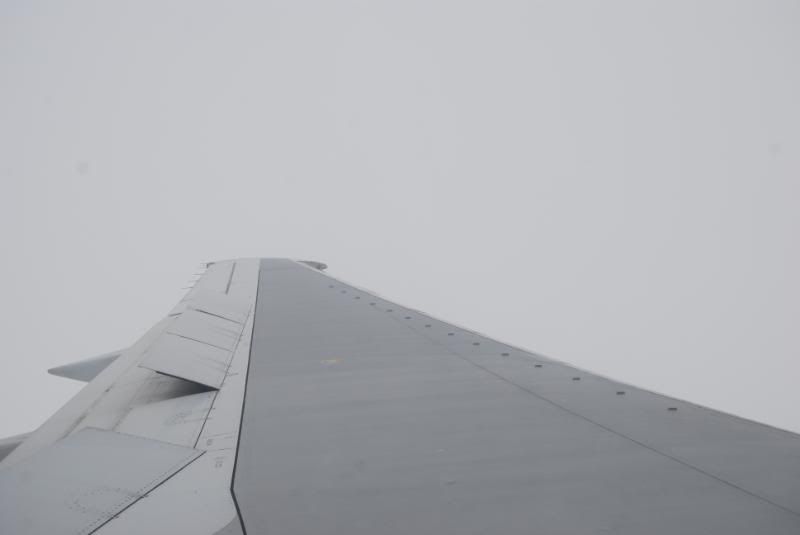 Descent in through thick clouds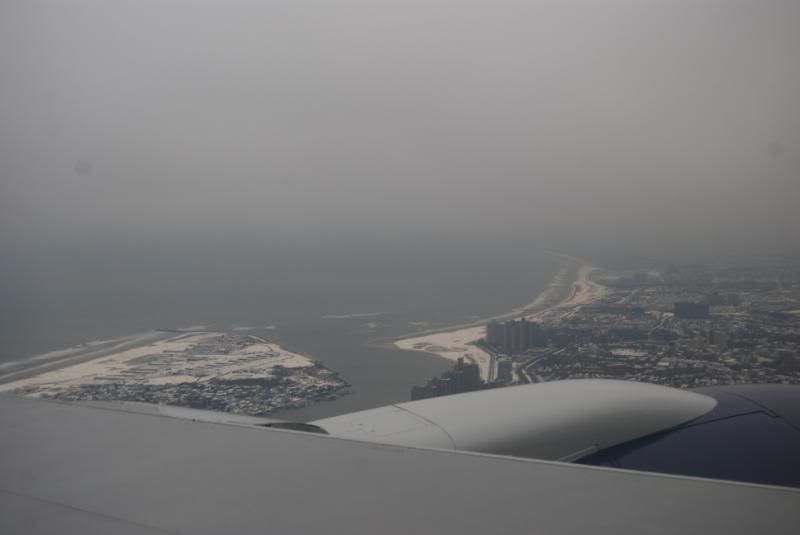 Long Island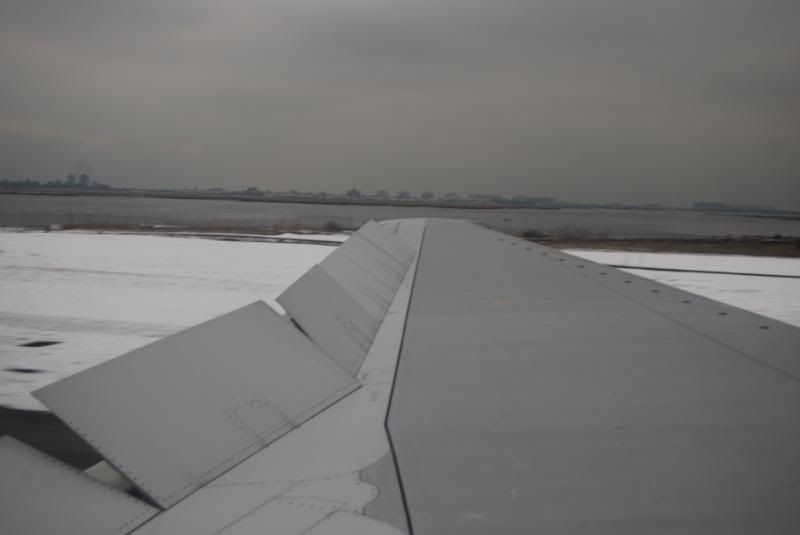 Reversers and Spoilers Deployed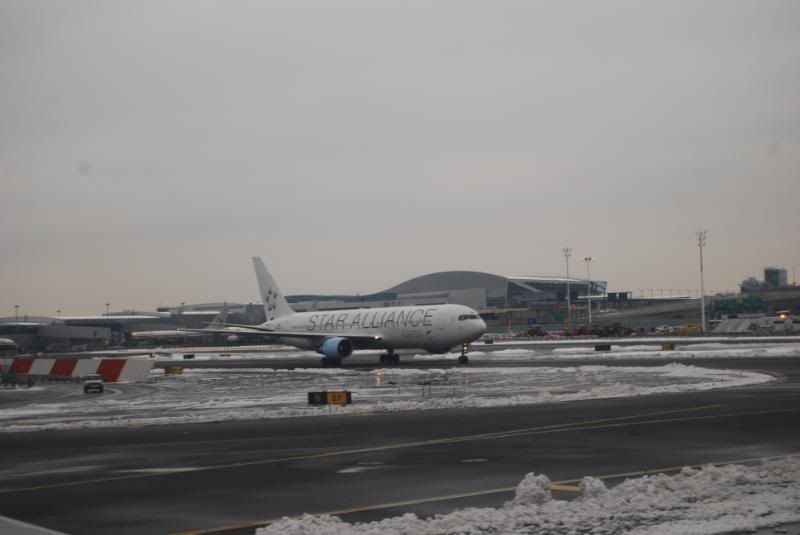 Austrian 767 in White Star Alliance Livery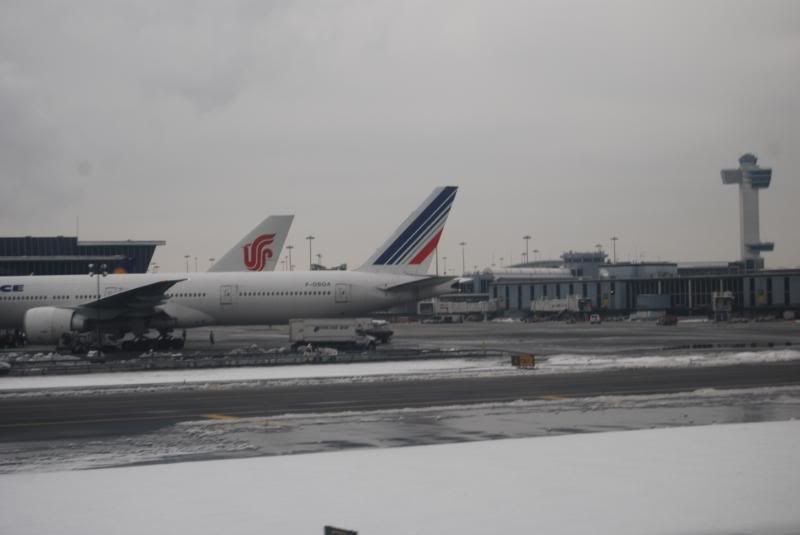 Air China 744 and Air France 773 at terminal 1 with JFK tower overlooking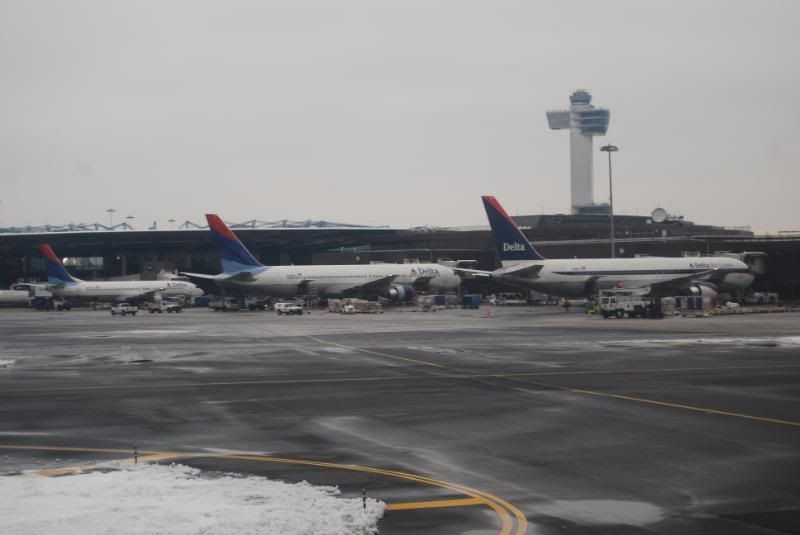 Past 2 generations of Delta Livery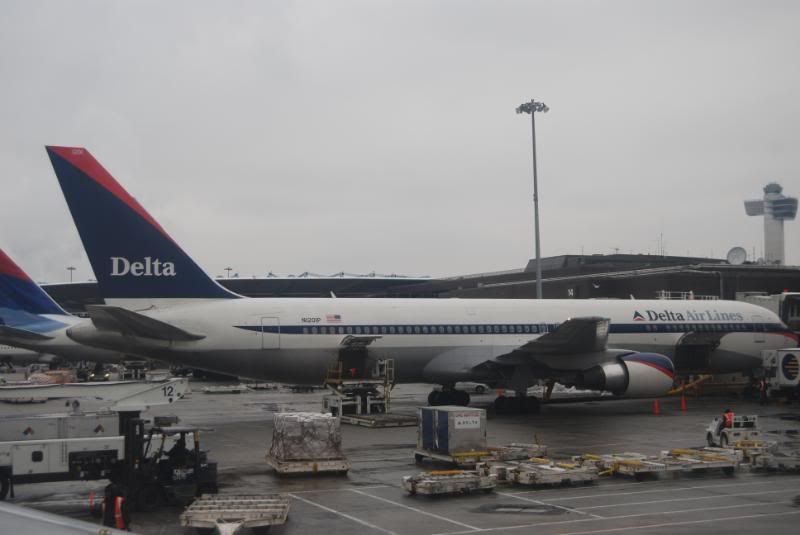 Close Up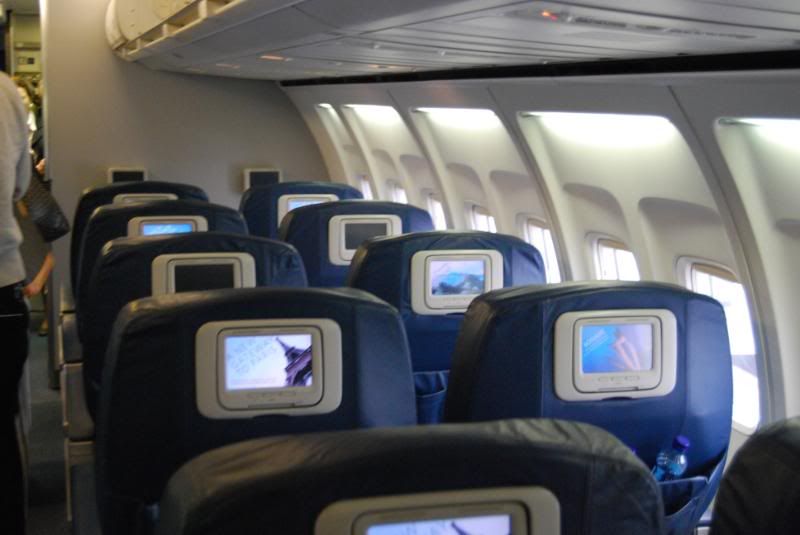 Business Class upon deplaning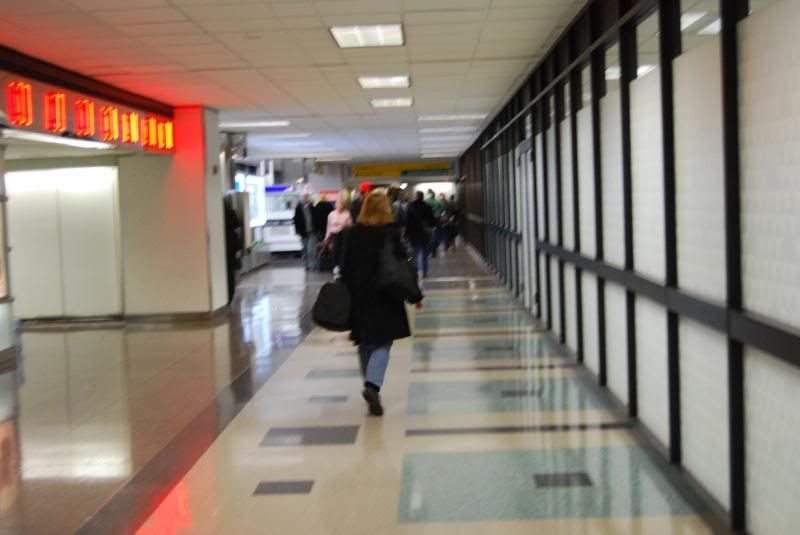 Long Walk to the Baggage Claim
Overall, it was an average flight, most of the flight attendants were busy with the Medical Emergency but they had to do their job. At least I got home safely.
Flight Info
Aircraft: Boeing 757-232
Registration: N698DL
Departure
Gate: 56 STD: 0700 ATD: 0720 Runway:24L
Cruise Speed: 448KTS .68MACH FL:350 Sector Mileage: 2223NM Sector Flight Time: 5:11
Arrival
Gate: 12 STA: 1525 ATA: 1535
Special Thanks to
Captain Scarski and First Officer Johnson!
Thanks for Reading my Report! – Phileet92
Past Reports
DL Trans-Con JFK-LAS And LAX-JFK (Part 2) (Pics!)
(by
Phileet92
Feb 24 2008 in Non Aviation)
DL Trans-Con JFK-LAS And LAX-JFK (Part 1) (Pics!)
(by
Phileet92
Feb 23 2008 in Trip Reports)
CA1837 SHA-CAN F Class With Pics
(by
Phileet92
Dec 31 2007 in Trip Reports)