Alright, so this is my first trip report covering a trip I just took to Washington D.C. with my parents from April 4th to the 9th 2008. I originally didn't plan to take a whole lot of pictures but with a digital camera with a 1gb memory card, you just start taking shots and it just doesn't stop. I surprised myself when I got home- I thought I had taken maybe 250 pictures, and I actually took close to 700. So, I managed to cut that down to about 100 pictures for this report.
Day 1 Friday
Southwest Airlines
April 4th 2008
Flight 449 SAN-BWI
Aircraft 737-700
Departure 12:34pm Pacific
Arrival 8:01pm Eastern
Actual Departure was delayed about 15 minutes
I arrived at the terminal about an hour before departure. I checked one bag in outside after waiting in line for about 10 minutes. I walked into the terminal and discovered a security line stretching about 150 feet outside of the security area. The line however continued to move efficiently and I took advantage of SAN's free Wi-Fi as I waited in line. I managed to make it through security in about 10-15 minutes. One thing I still debate is whether or not I need to provide I.D. or not while going through security. I am a minor (just 16 years of age) and don't see why I should be required to provide an I.D. Not everyone has a passport or a driver's license at this age. I have both, and I was asked for an I.D. at both SAN and IAD despite not being asked for one when I traveled last year. Maybe I look like I could be an adult, who knows. Anyways, its not that big of a deal to me- just more of a curiosity.
The arriving passengers deplaned and soon we were able to board. My boarding card was A43 if I remember correctly and after a brief wait I was on the plane. This was a completely full flight and I felt a little cramped at the window seat. I am 6" 1' and my legroom wasn't too spacious yet it was adequate. I find that storing my backpack below my legs instead of below the seat in front of me is a lot more comfortable. This way I can stretch my legs a little bit under the seat in front. The plane was held up for about 15 minutes as it waited for a connecting flight from San Francisco. A man seated in my row flew down from SFO to SAN for this flight to BWI.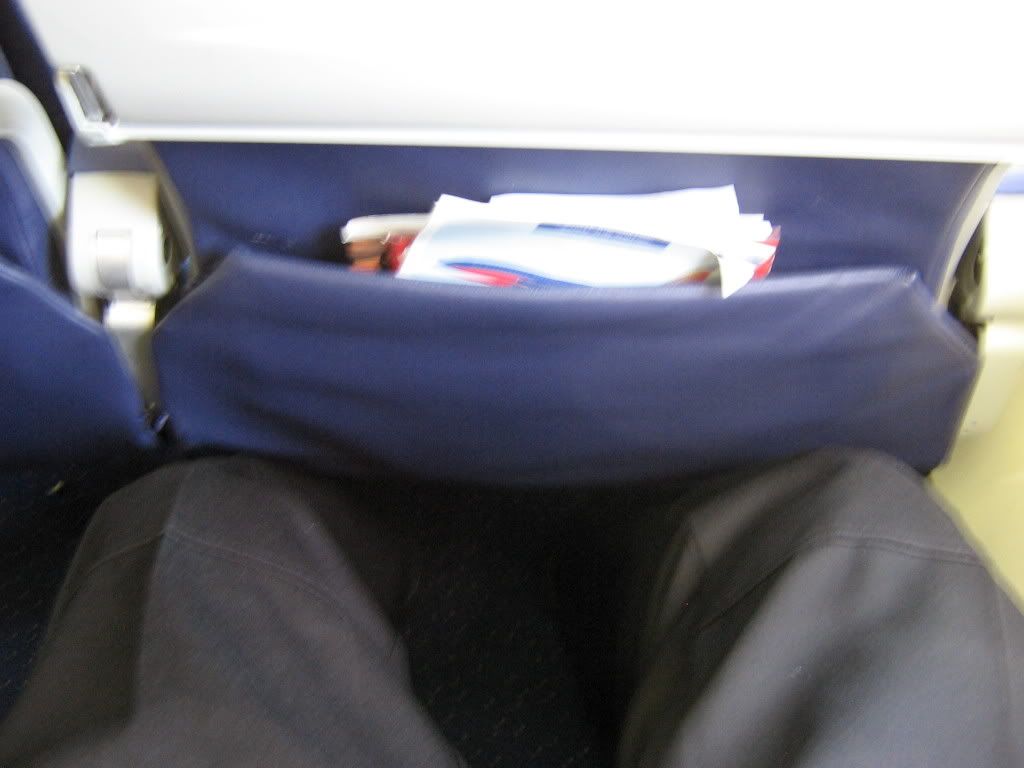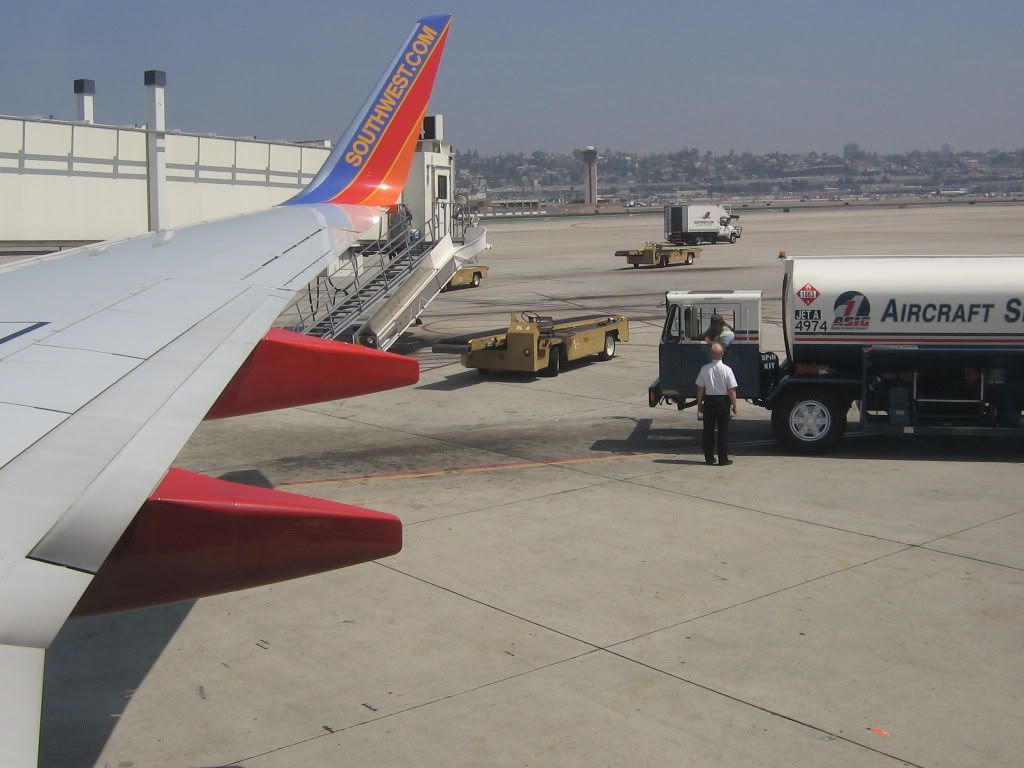 We pushed back and taxied to runway 27. We waited momentarily before we took off, and made a wide U-turn to the left over the Pacific. The captain chimed while passing through 10,000 feet before hitting the coast again and heading east. The flight was relatively smooth despite some initial turbulence. Drink orders were taken about 45 minutes into the flight and I ordered a sprite. I brought a sandwich onboard to serve as my lunch as I am aware of the level of food that WN provides. They passed around Snack Packs a little later into the flight as well as some pretzels and peanuts I believe. I don't mind what is inside the snack boxes but those little 100 calorie packs annoy the hell out of me with their lack of taste.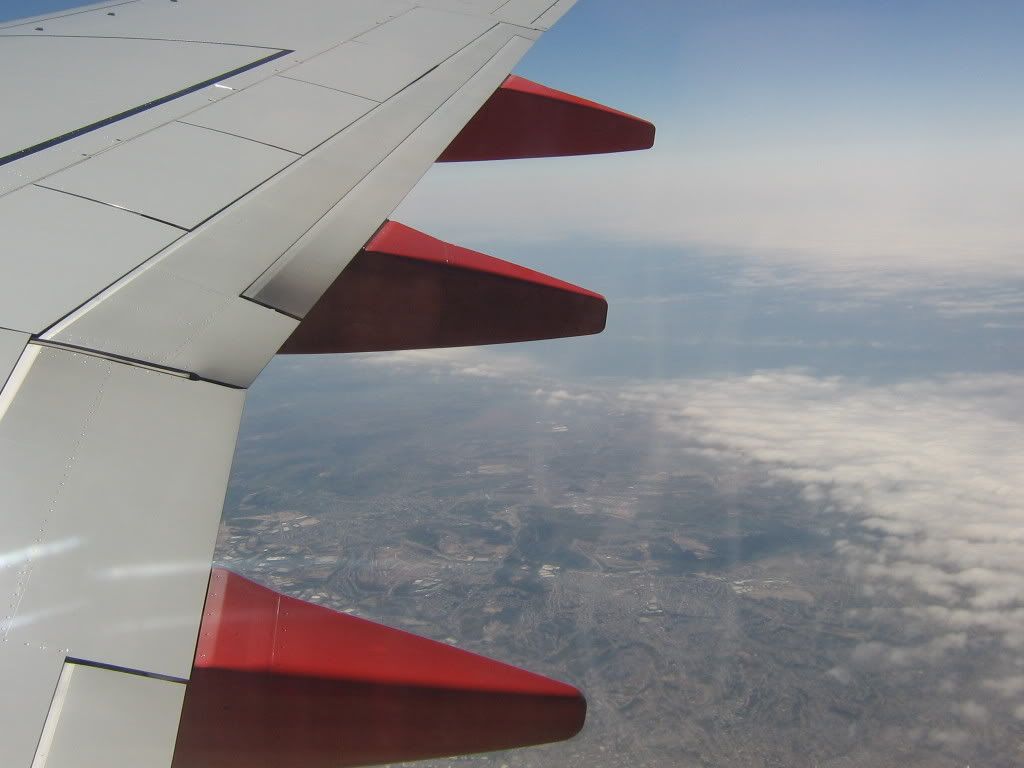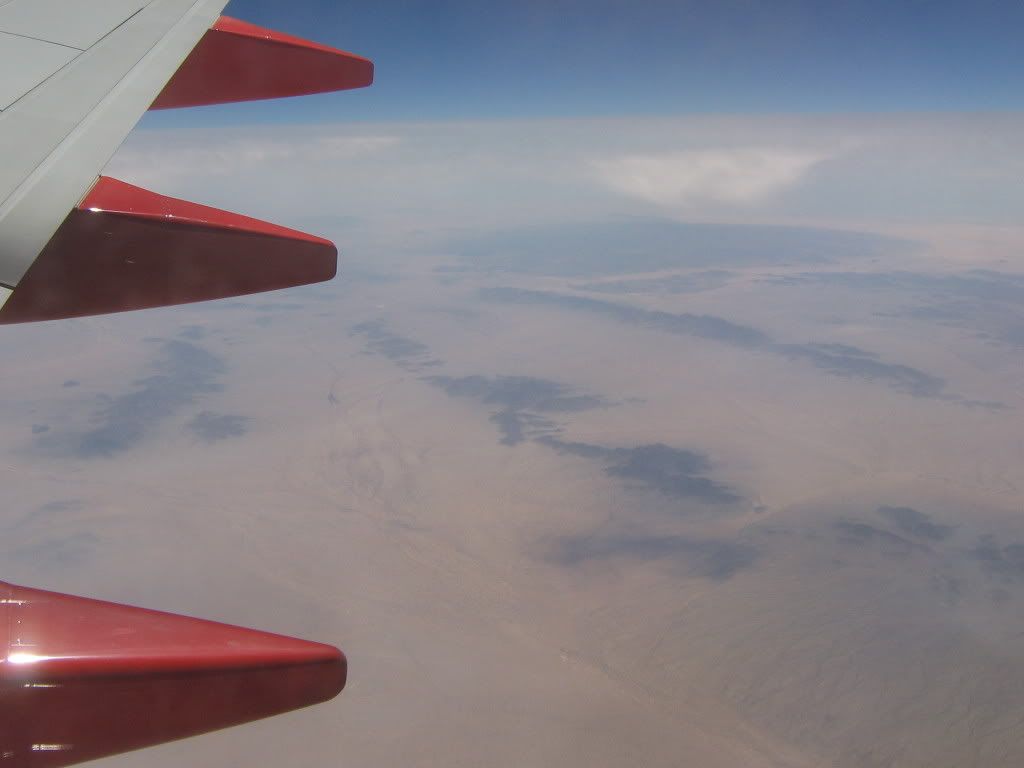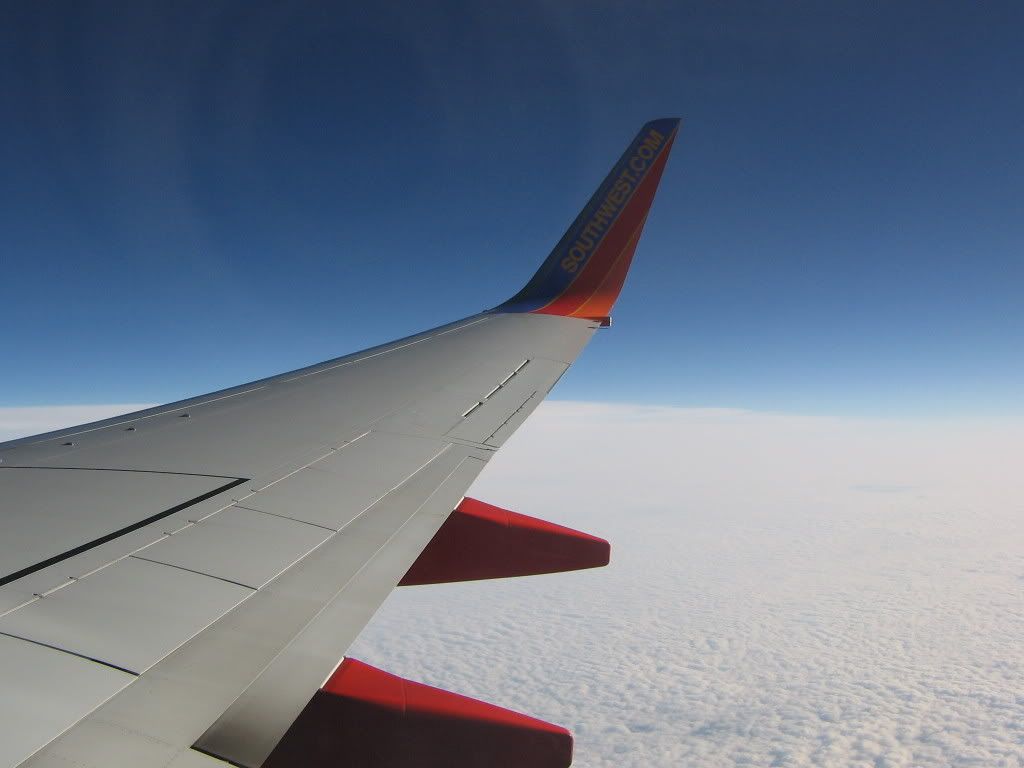 During the flight I watched part of the Matrix reloaded and Casino Royale on my iPod Touch for about an hour or two of the flight. I recently bought new headphones which did a great job of reducing the ambient noise in the cabin. I listened to some jazz and looked out the window for the rest of the flight. Gradually I could see the sun beginning to set in the west and as we got nearer to Baltimore the sky became dark.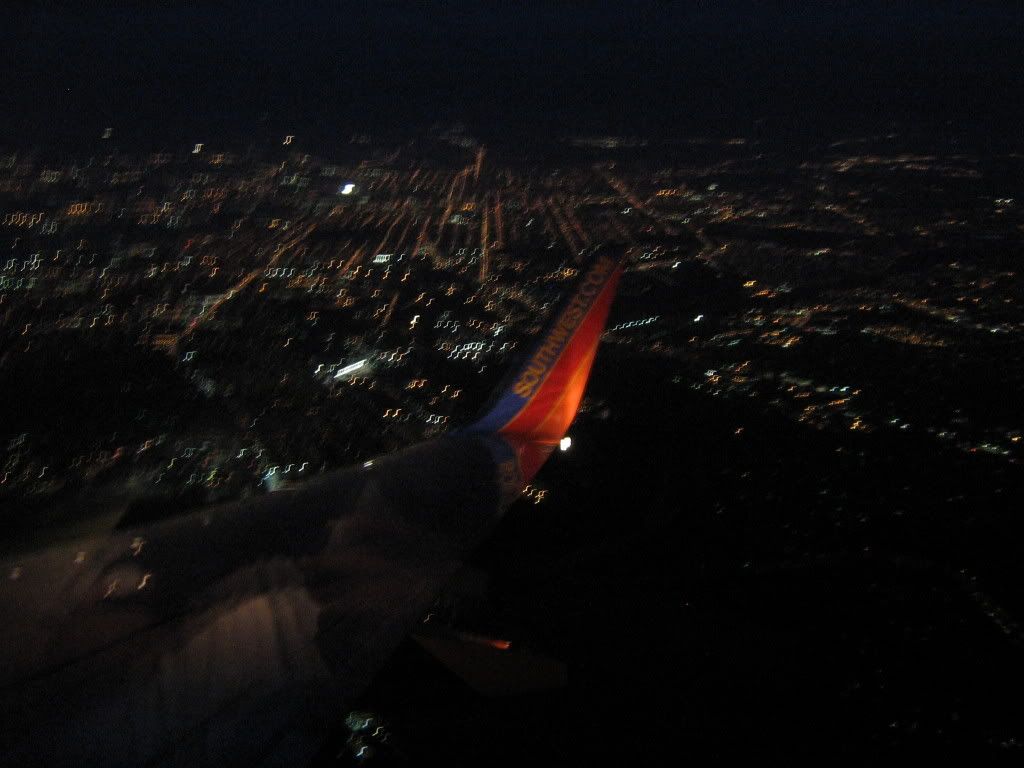 We arrived around 8:15PM eastern time in BWI. After taxiing to the gate I spent about 10 minutes waiting for other passengers to deplane. I walked to the baggage claim and our flight's carousal changed two or three times before settling on one to give us our bags through. I waited about 20 minutes for my bag then went in search of something to eat. It was a mistake of mine to leave the secure area near the gates because after walking out to the baggage claim there was little I could find in the way of places to eat. I ended up eating a pannini sandwich at some place that I can't remember the name of in BWI. Anyone know the name of this restaurant? I didn't find it to be particularly spectacular.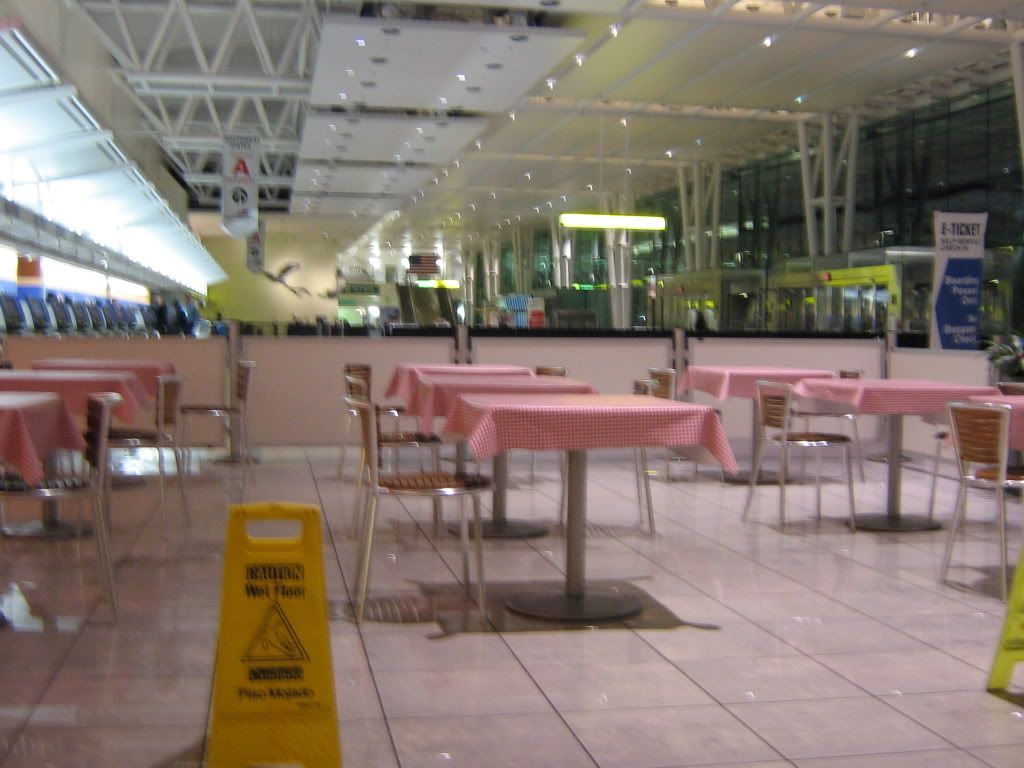 I then took the bus to the rental car facility outside of BWI which seems like it must be 5 miles away since it was a a somewhat long bus ride. My dad picked up a rental car and we drove into Arlington, VA where our hotel was. Being in Arlington, we are in close proximity to the Metro and can easily get into the city yet we are out of the whole hustle and bustle. This is a view outside our hotel and the Starbucks conveniently across the street.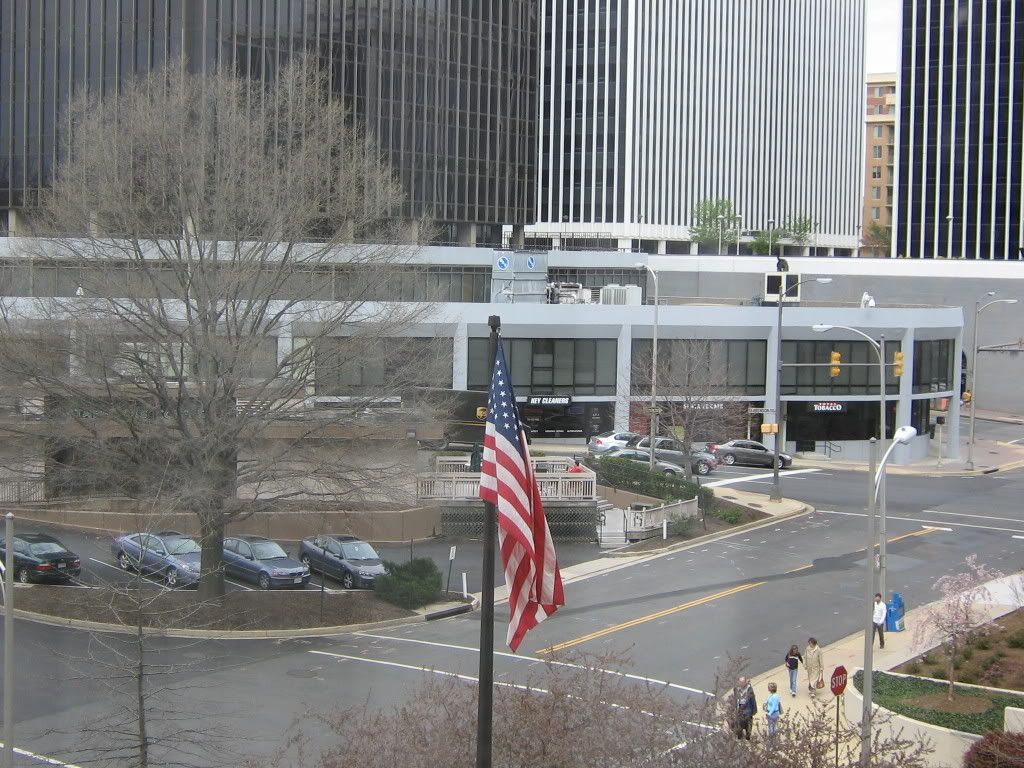 Day 2 Saturday
The next day we took the Metro blue line from our station (Rosslyn) to L'Enfant station and walked over to the mall. We peeked into the Hershorn museum then walked to the Museum of the American Indian. This is quite an interesting building architecturally and it has a very diverse Native-American inspired cafeteria menu. After having lunch there, we walked over to the Botanical Gardens across the street. The capital building was visible from this spot on the mall. We then walked over to the Air and Space museum- a place I have been to about 10 times. It has lost a bit of its allure but is always fun. After this, my dad picked us up and we took a "sight-seeing" car ride around the city which ended abruptly after hitting traffic around the White House. I blame the city in part for blocking so many roads and putting police cars in positions in the center of roads etc. These police cars run their lights even when they are just stopped doing nothing. This just seems to be a part of the whole 9-11 hysteria along with security and metal detectors at just about every building we visited except our own hotel. Anyways, here's some shots from day 2.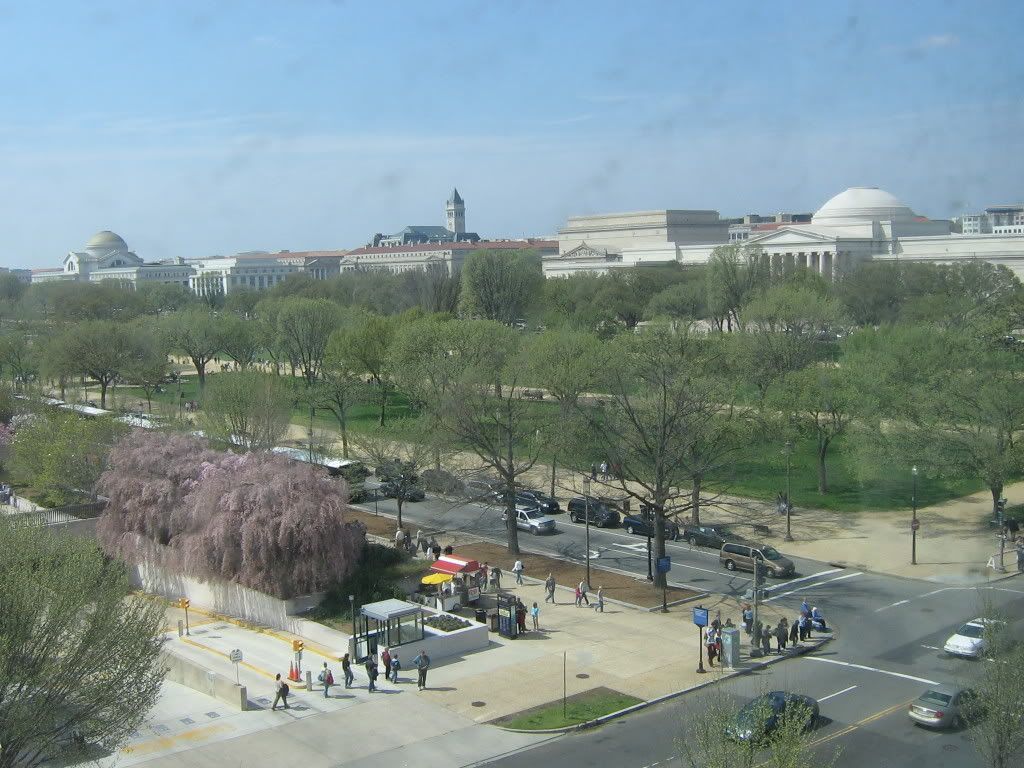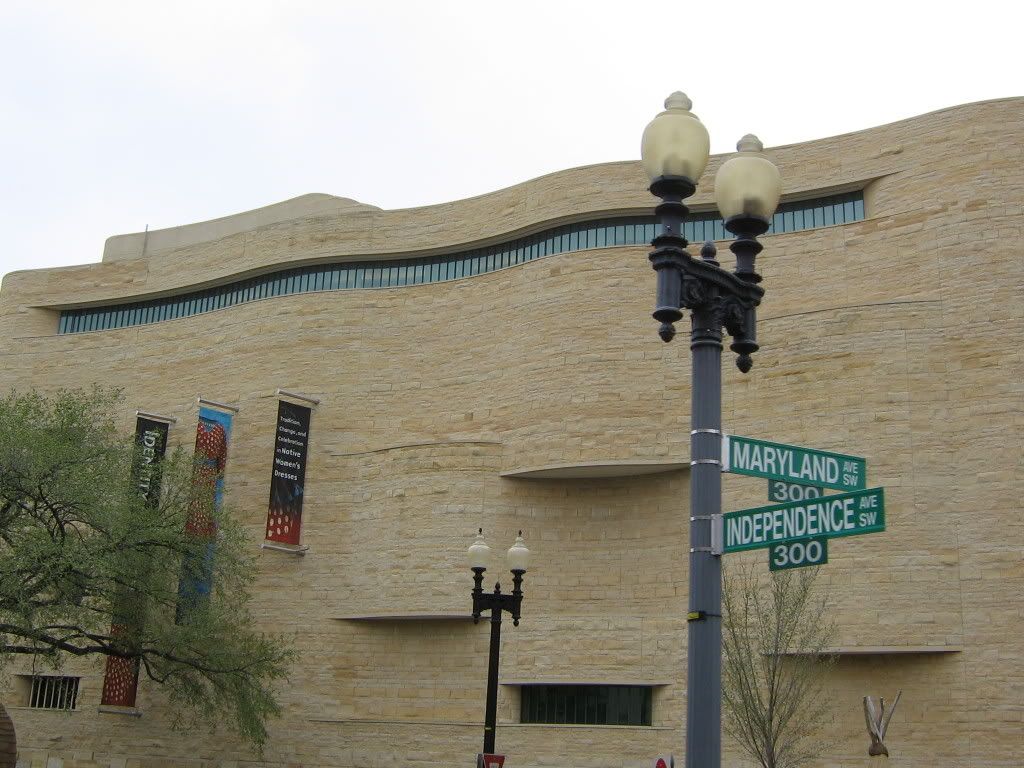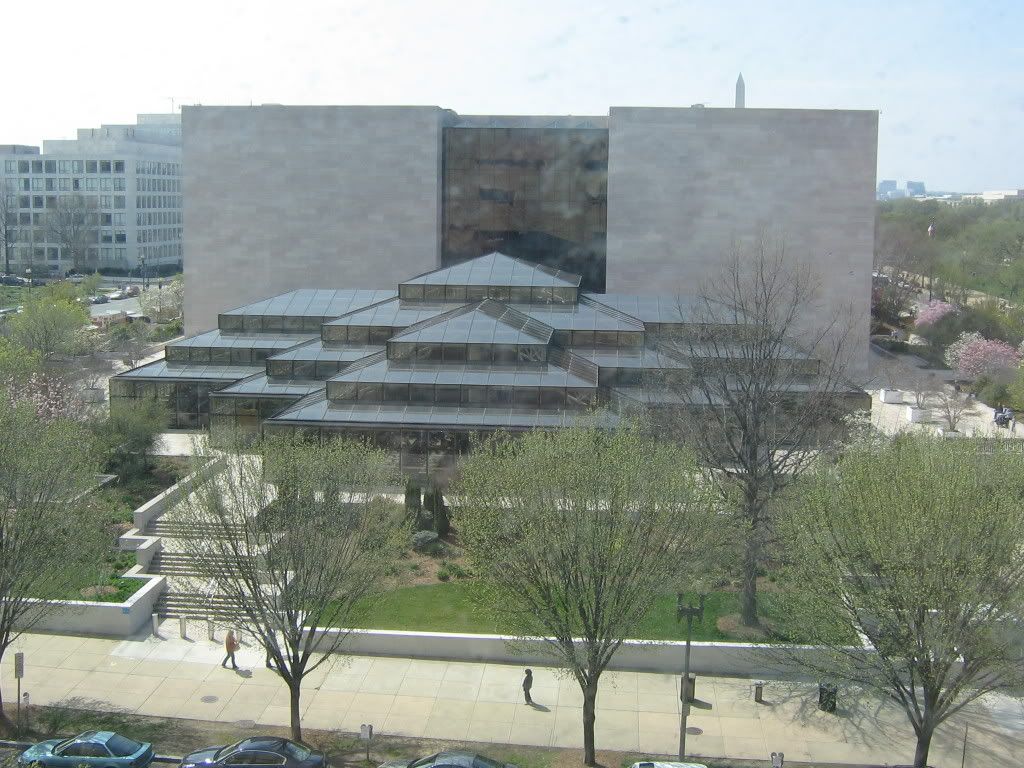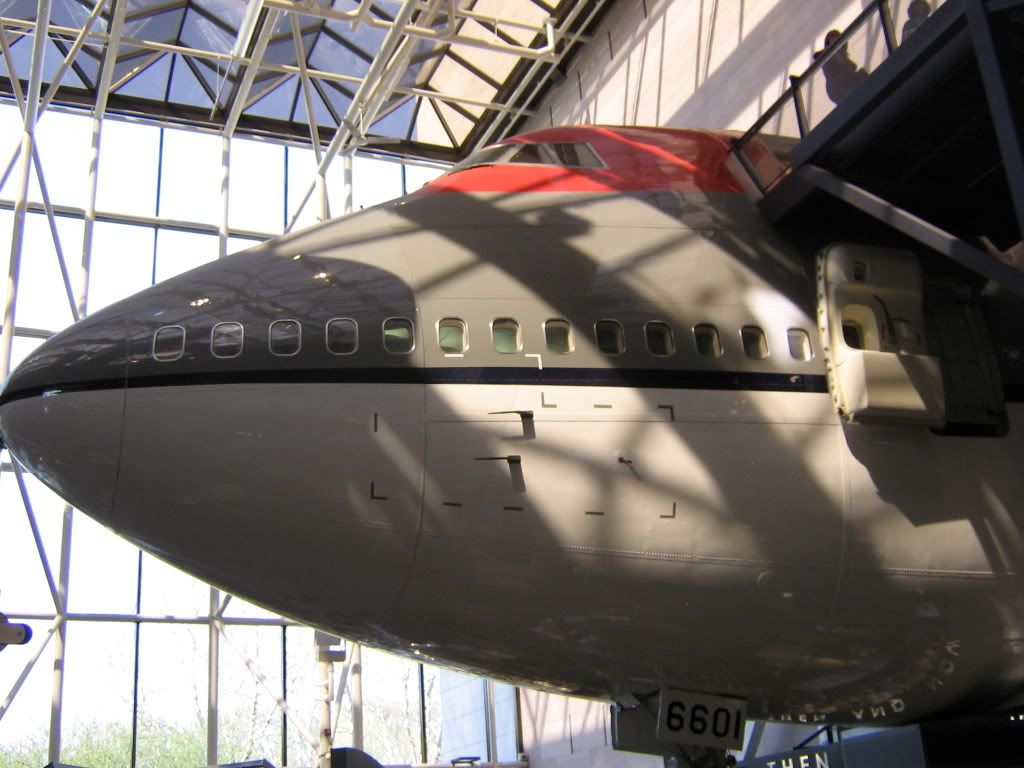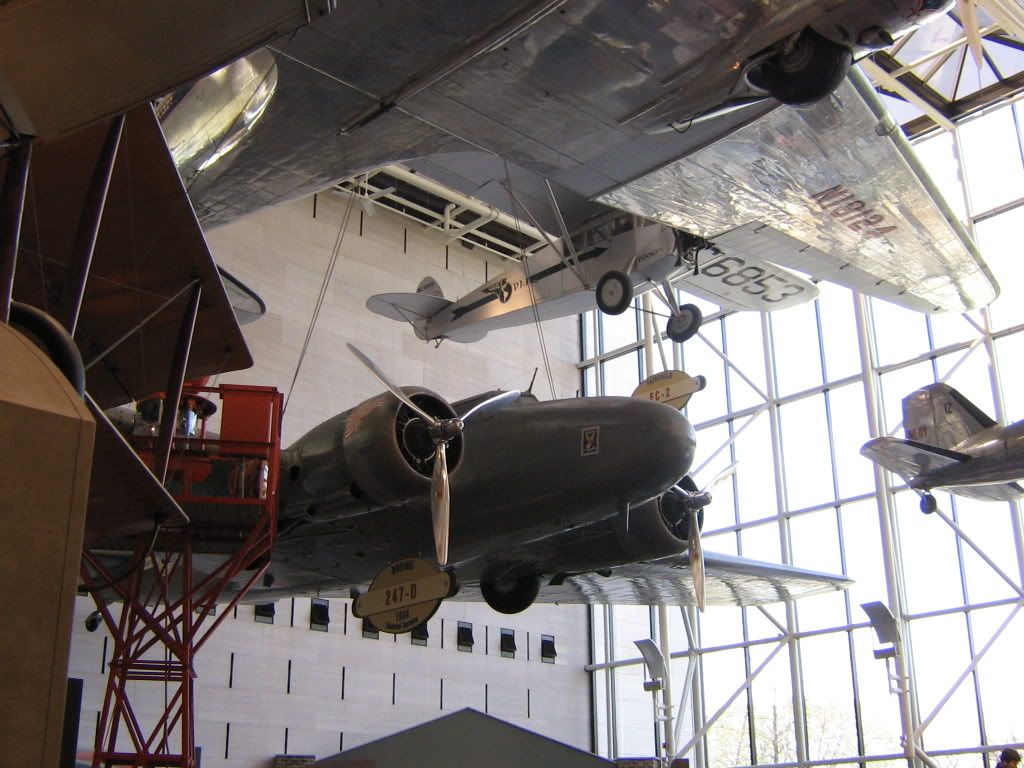 Day 3 Sunday
I ate a very late breakfast on Sunday and got out of the hotel around 11:30am. We took the Metro to Judiciary Square station and visited the Building Museum. After taking a peek at some of the exhibits and exploring their great gift shop we headed over to the Smithsonian American Art Museum. We had lunch here then walked over to Ford Theater where Lincoln was shot. I hoped to take a look inside yet it was closed for renovations and the house where Lincoln died (across the street) was littered with school tour groups. In fact Washington D.C. itself seems to be always bulging with school tour groups. We walked over to the Natural History Museum after this and didn't look at the exhibits but just the gift shop. Sometimes I find the gift shops to be one of the best parts of museums. We then walked back to the Metro, this time at Federal Triangle station and rode back to the hotel. I really didn't take many pictures this day for some reason.
Day 4 Monday
Monday morning we took the Metro to Smithsonian station and got tickets for the Holocaust Museum and the Bureau of Printing and Engraving. We had time to kill before going to these two places later in the afternoon so we headed to the Jefferson memorial. We ended up going to just about every memorial there is in D.C. After the Jefferson we visited the Roosevelt, WWII, Lincoln and Vietnam memorials before eating lunch. On our walk over to the Reagan center ( An office building with a large food court inside) we passed by the White House. There was an event going on there on the front lawn and a member of the Secret Service abruptly closed off a sidewalk half a second before we were going to walk by him. This meant we had to walk the long way over to the center but in the process I stumbled upon a memorial to the Boy Scouts of America. I had lunch at a Flamer's Burger which was decent then went back to the Holocaust museum. The museum was fine except it was very crowded with school kids which made walking through the exhibits difficult. The Bureau of Printing and Engraving was fun although I was a bit disappointed that I didn't buy a sheet of dollar bills at the gift shop. It is kind of cool that they sell real money still in its attached uncut form except they mark up the price about 30%.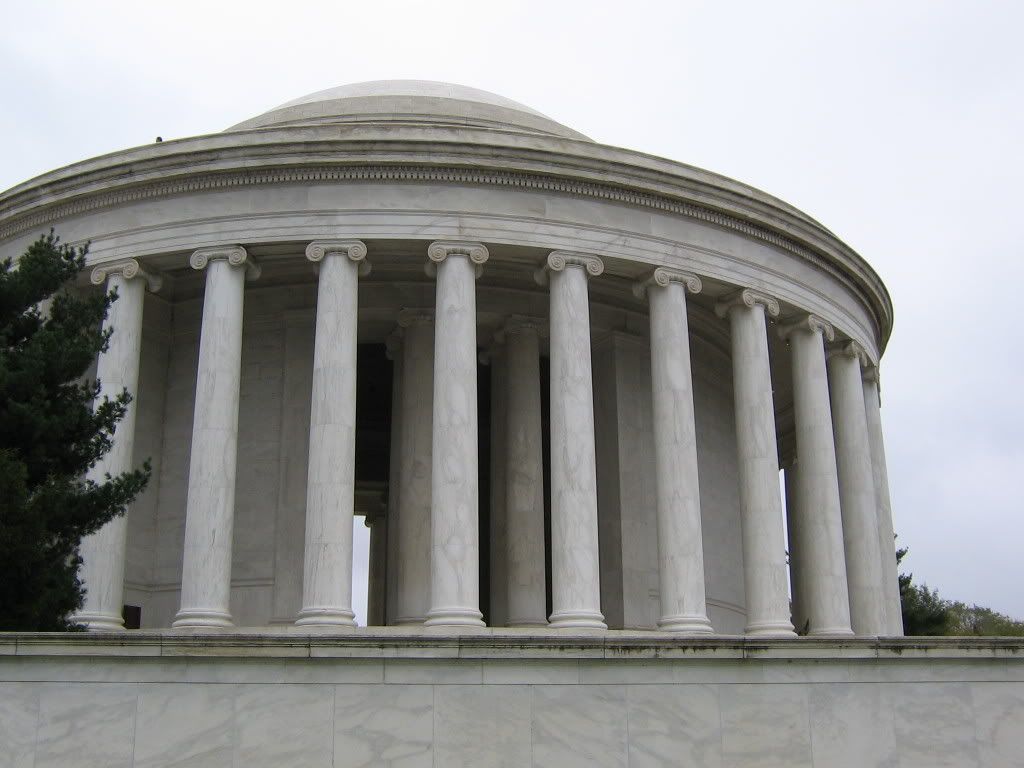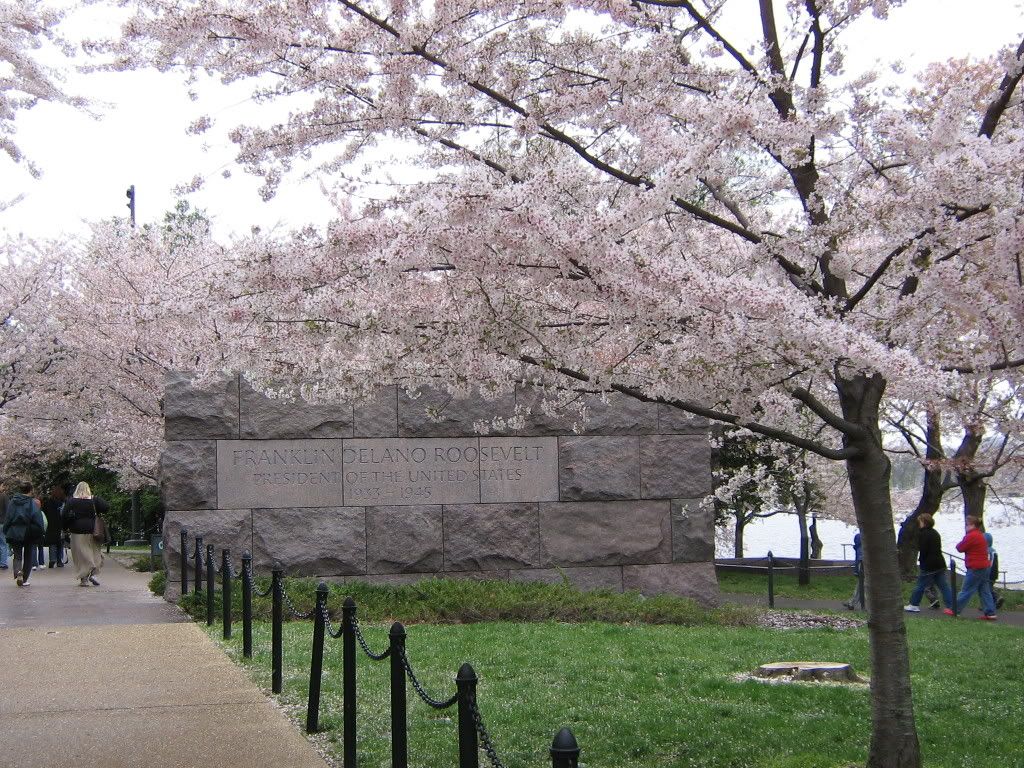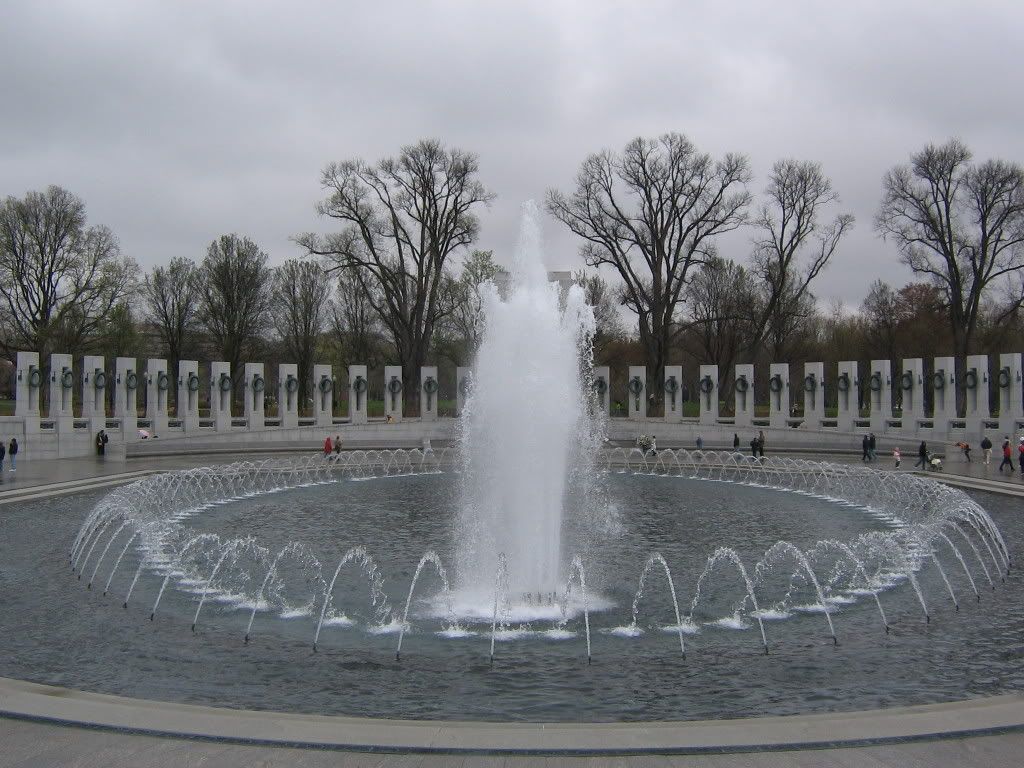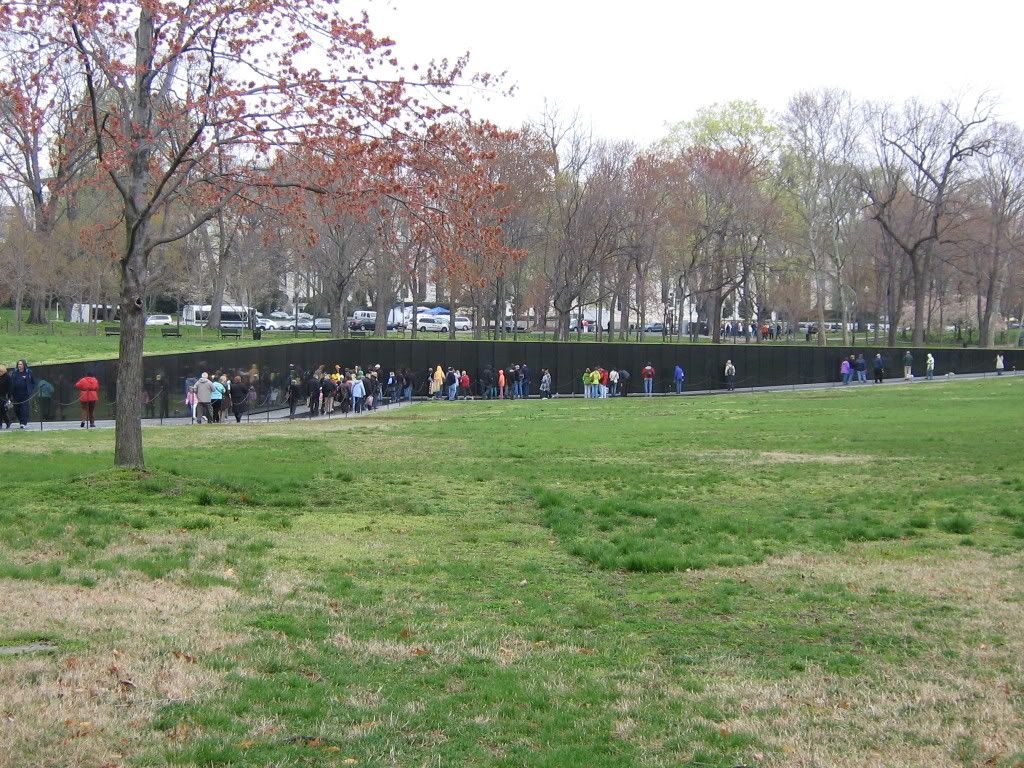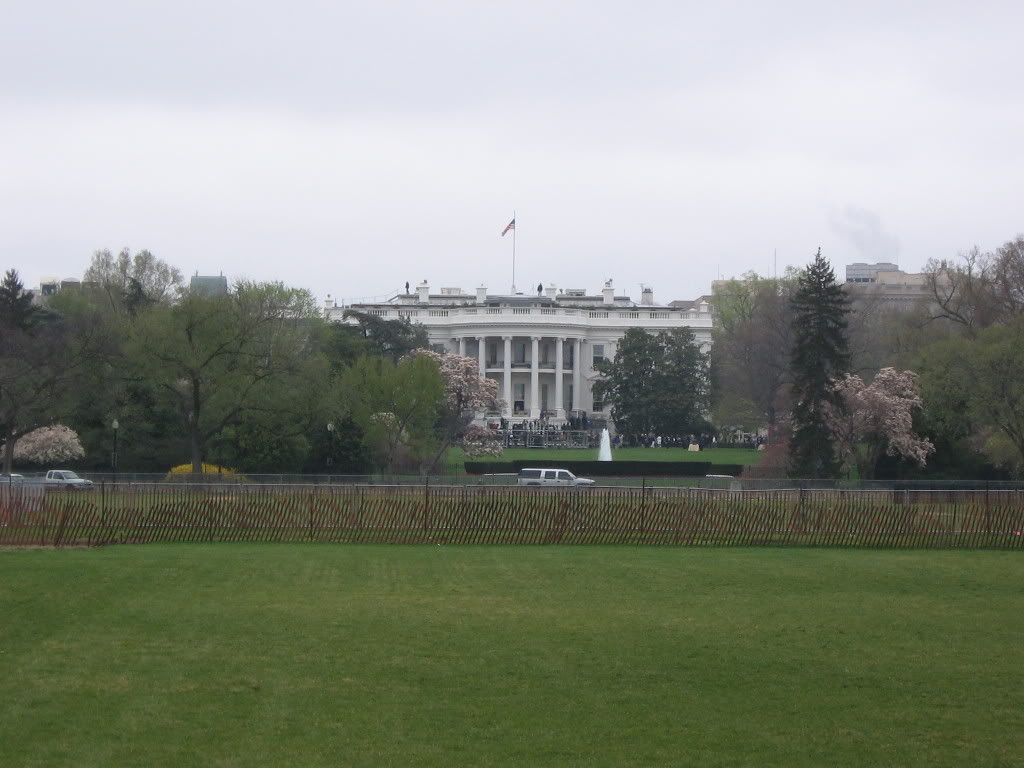 Day 5 Tuesday
On Tuesday we decided to take an amphibious "Duck Tour" of the city. This was quite interesting as we passed by the major sites in the city and took a plunge in the Potomac where we passed by both the Pentagon and Reagan National. On the way down the Potomac I was able to do a bit of plane spotting and even saw one of the "Marine One's" fly by.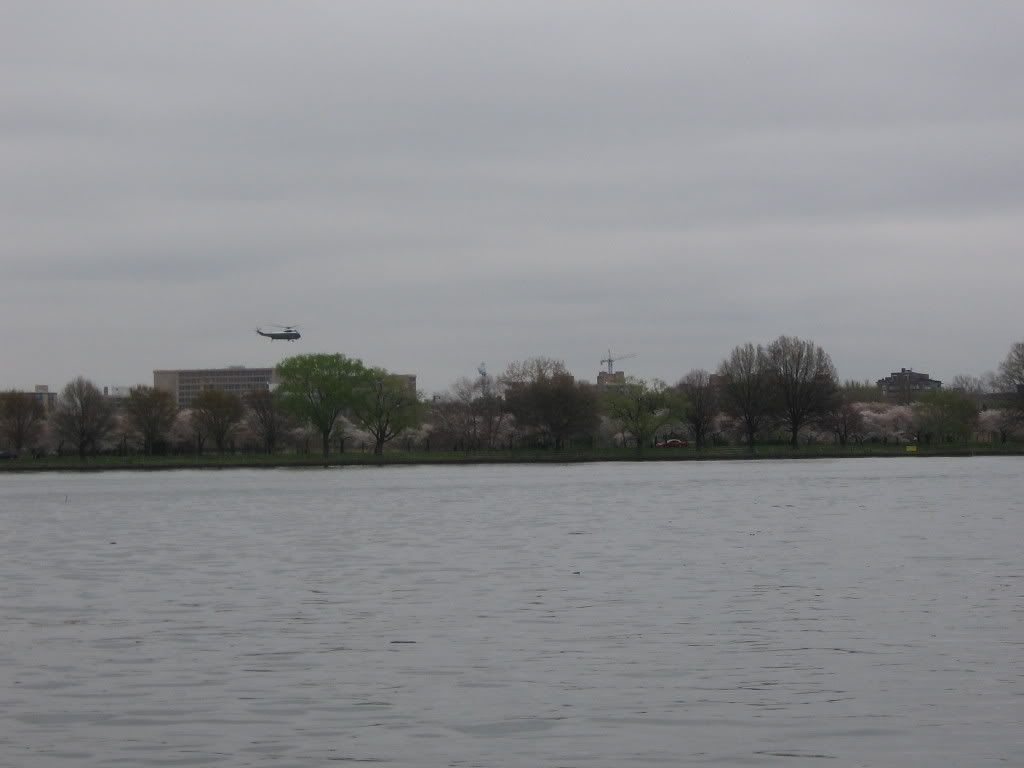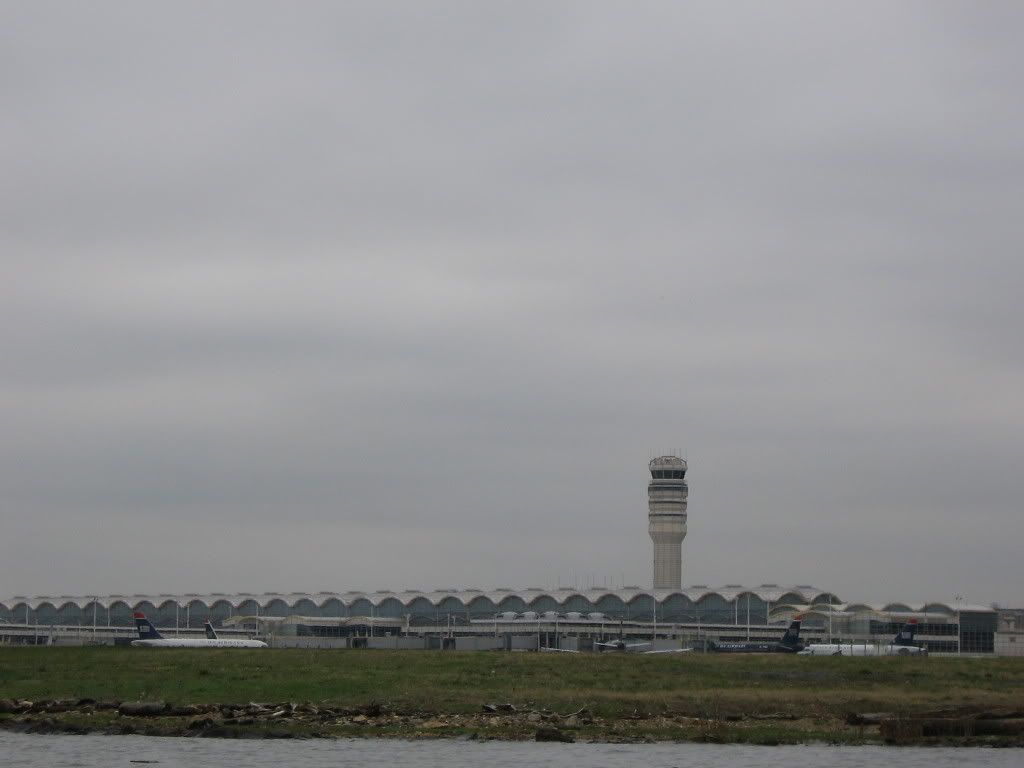 Day 6 Wednesday
I awoke "early" at 8:30am, ate breakfast and hopped on the Metro blue line to Arlington Cemetery. We visited the well-known sites of the Kennedy's, the unknown soldier, General Lee's House, and the memorial to the Challenger crash.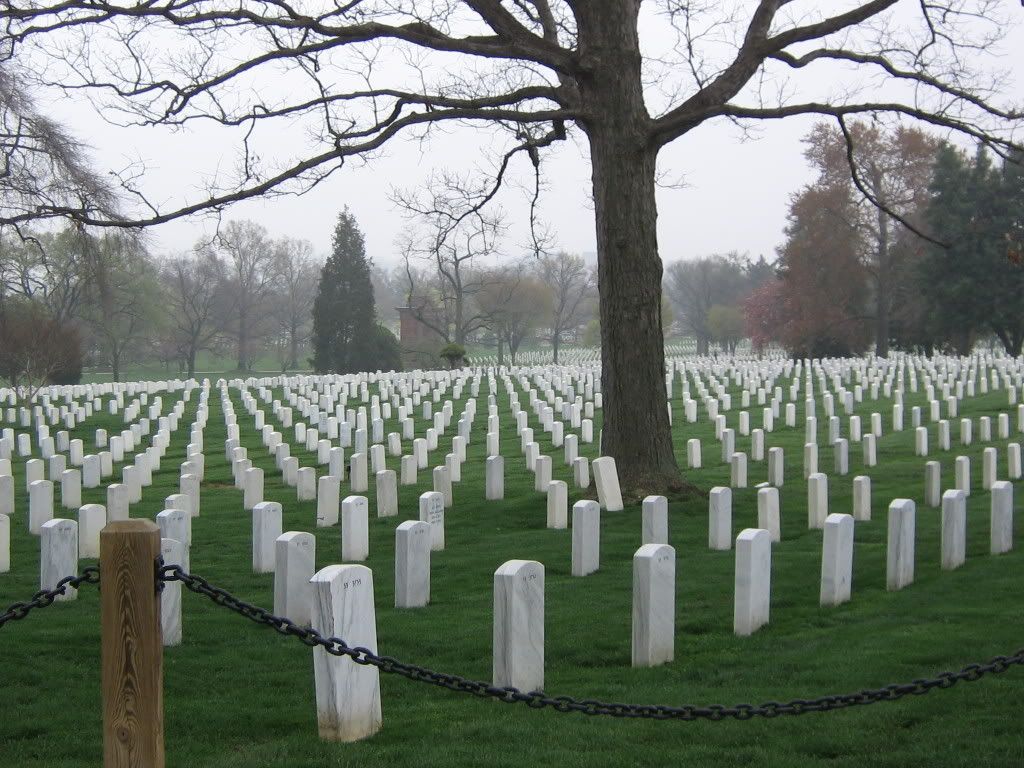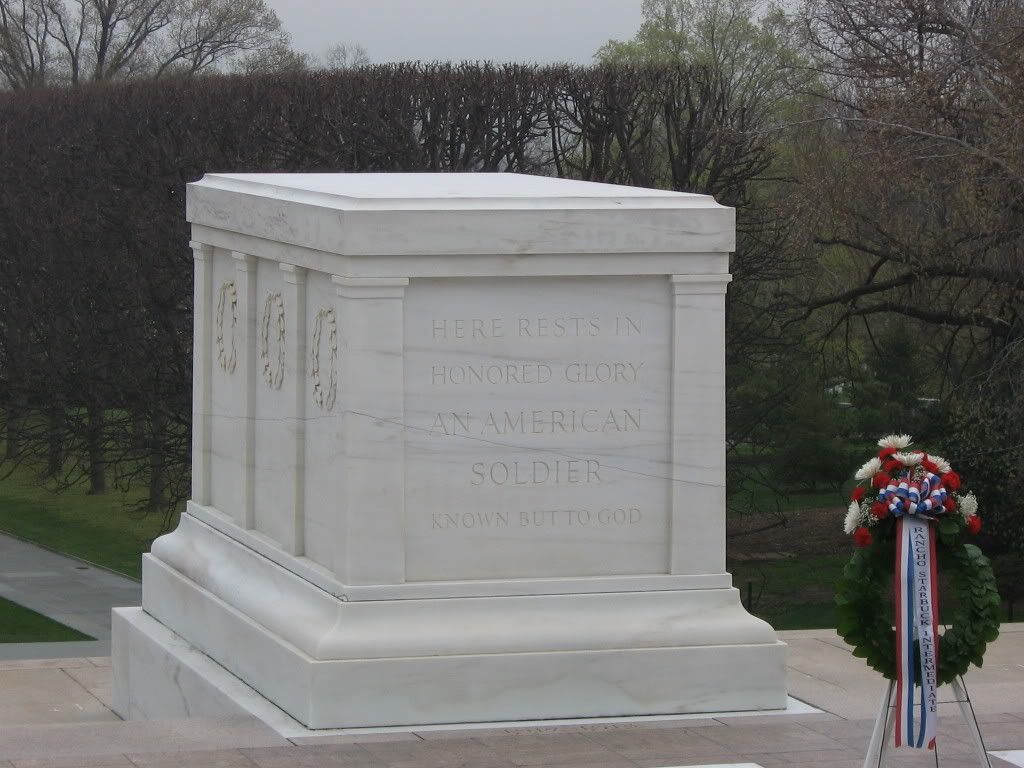 After going to Arlington Cemetery, we took the Metro back to Rosslyn and this time I was able to take some decent shots of the Metro which is so much of what makes a trip to D.C. easy and enjoyable. At Arlington Cemetery the Metro is above ground and below ground at Rosslyn.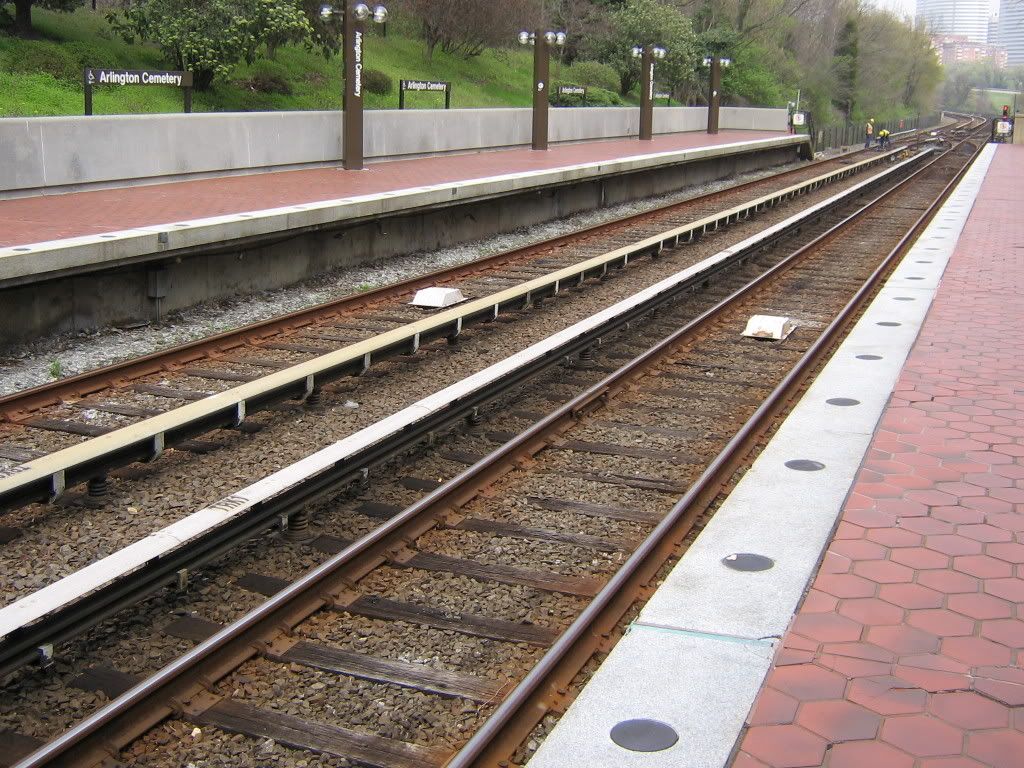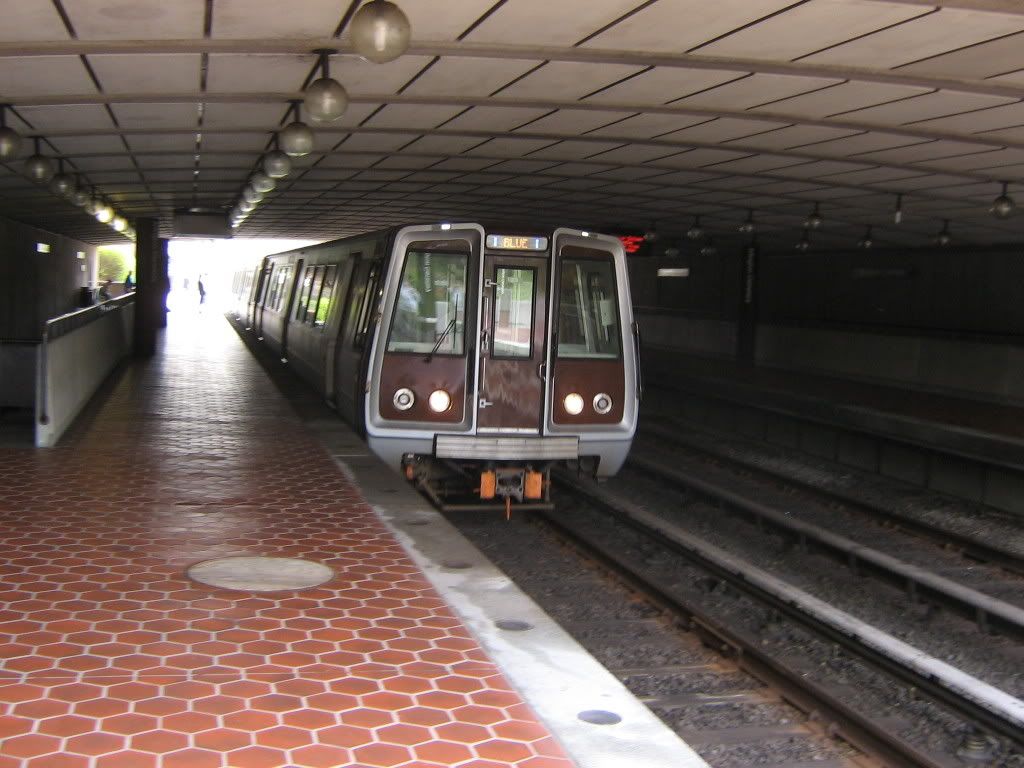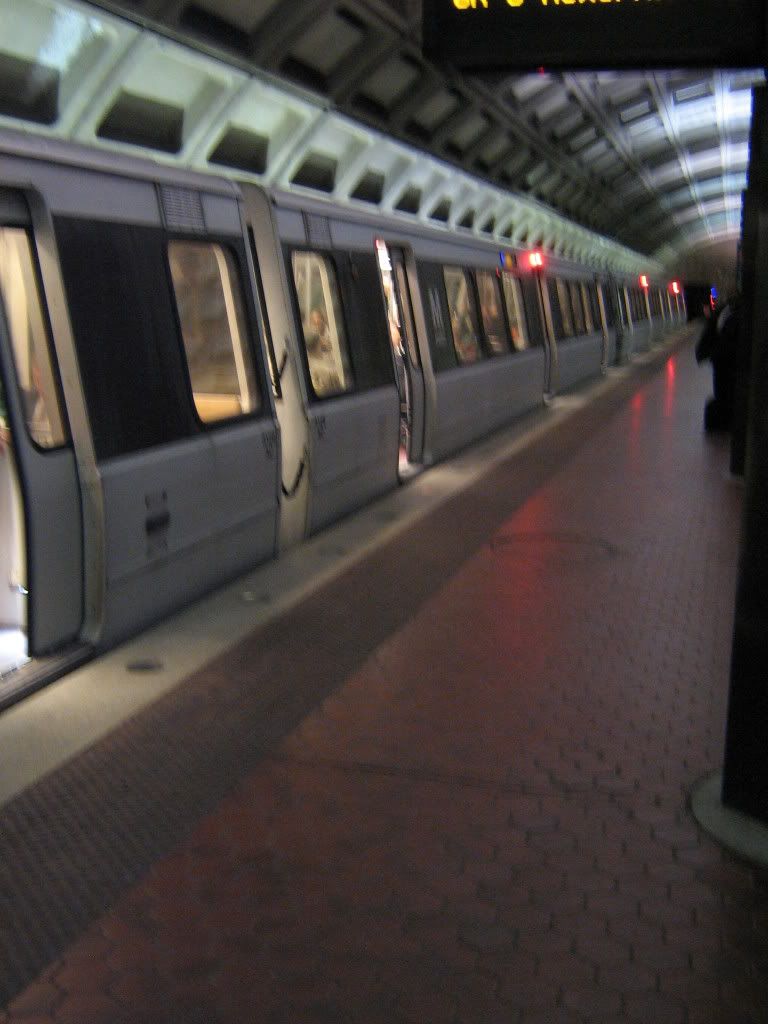 At this point I finished packing and was out of the hotel 20 minutes before 1pm. We planned on going to the Udvar-Hazy Center before our flight at 5:10pm back to SAN. I noticed this Boeing building in Arlington but I'm not quite sure what its function is. Perhaps someone could enlighten me.
It was about a 45 minute drive to the museum and this day was surprisingly nice- sunny and about 60 degrees. I really like the architecture of the front of the museum. It is modern and gives the feeling that you are at an airport.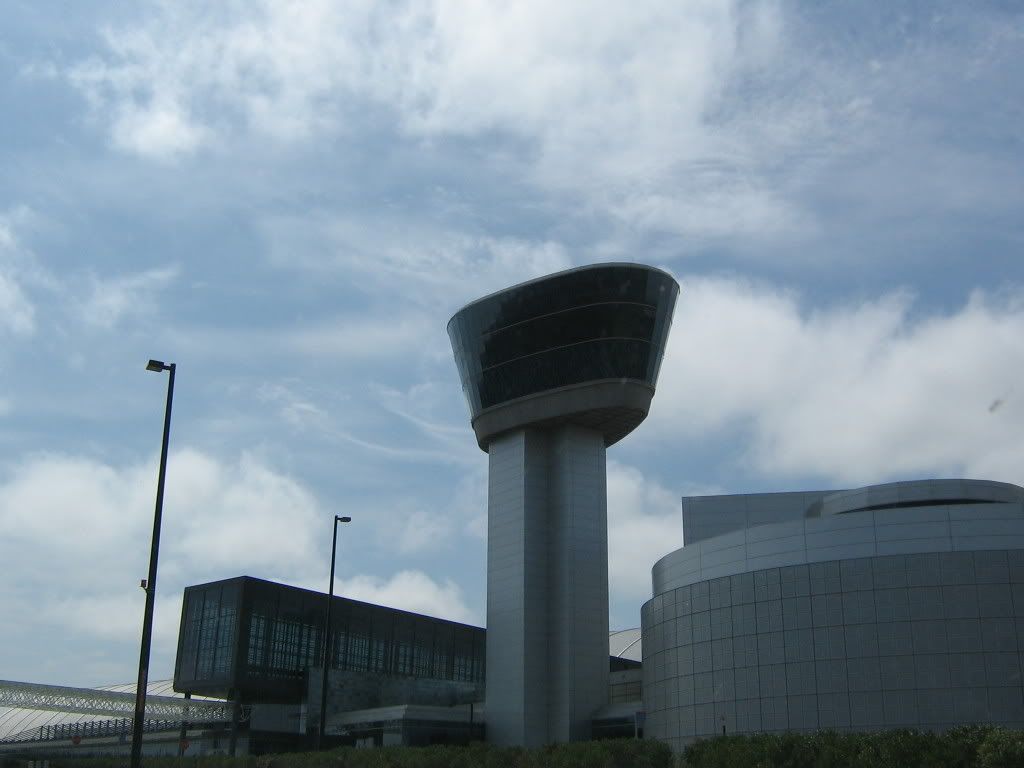 The museum is very large but it is not as overwhelming as other museums because there is not a whole lot of information one has to read. I first went up to the observation tower where one can see Dulles airport.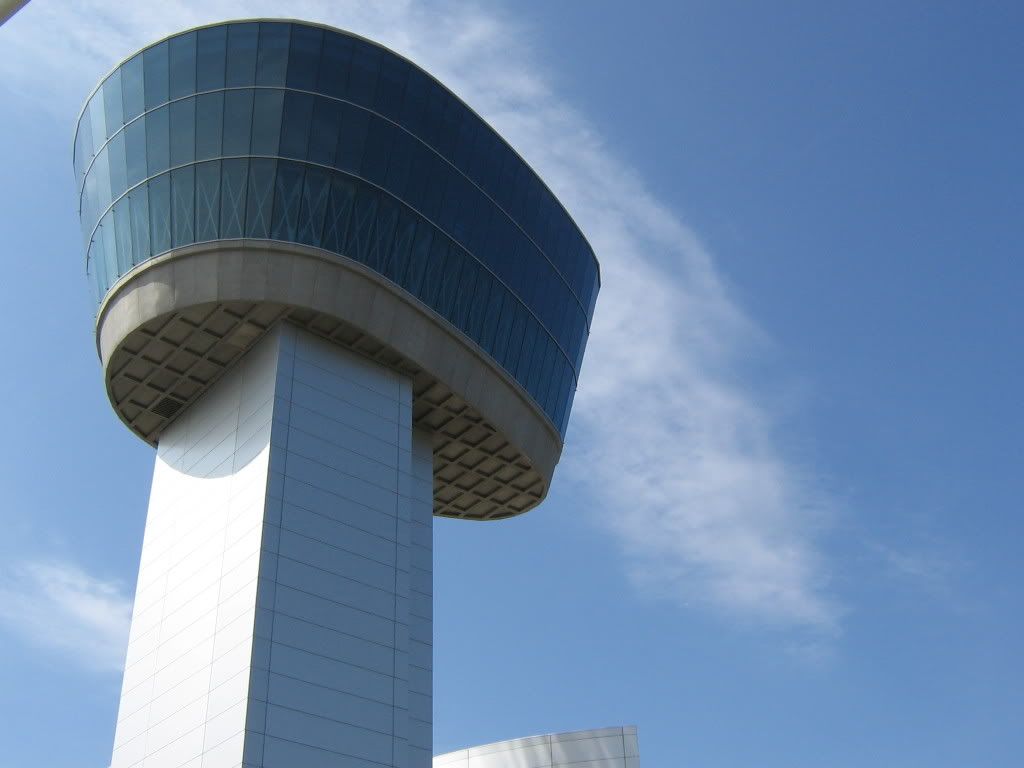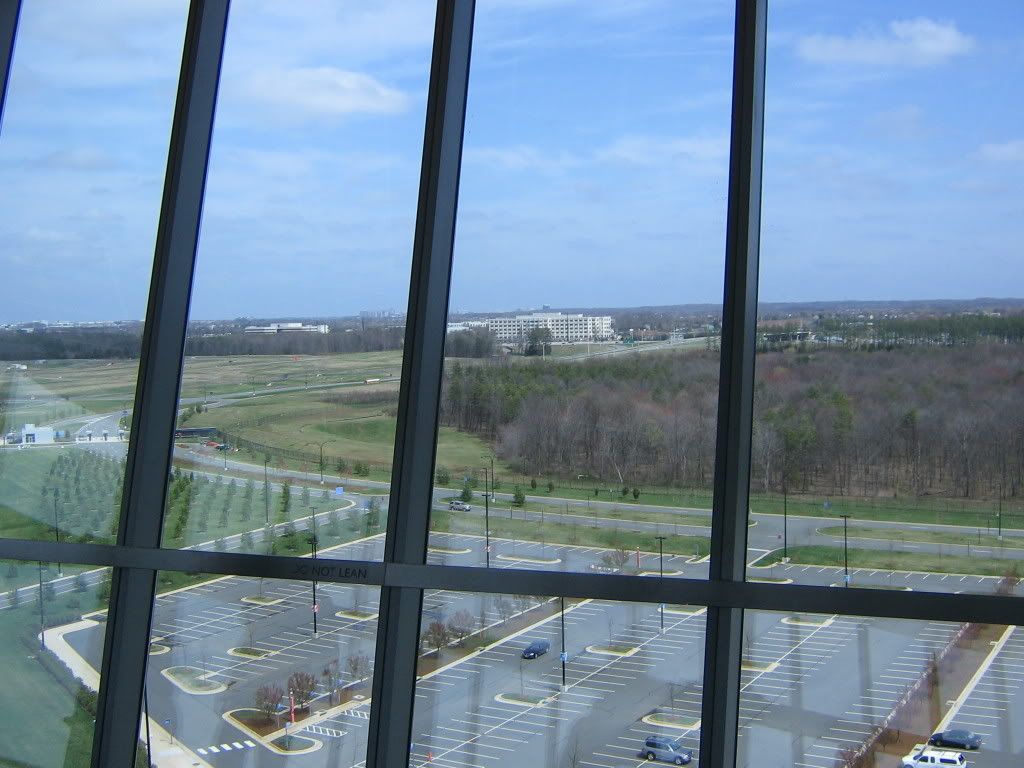 After the observation tower I just looped around the large hangar. All the employees were surprisingly nice and there was a few employees who taught me everything I ever needed to know about the SR-71 Blackbird. Overall I was very pleased and impressed with the experience at the Udvar-Hazy center.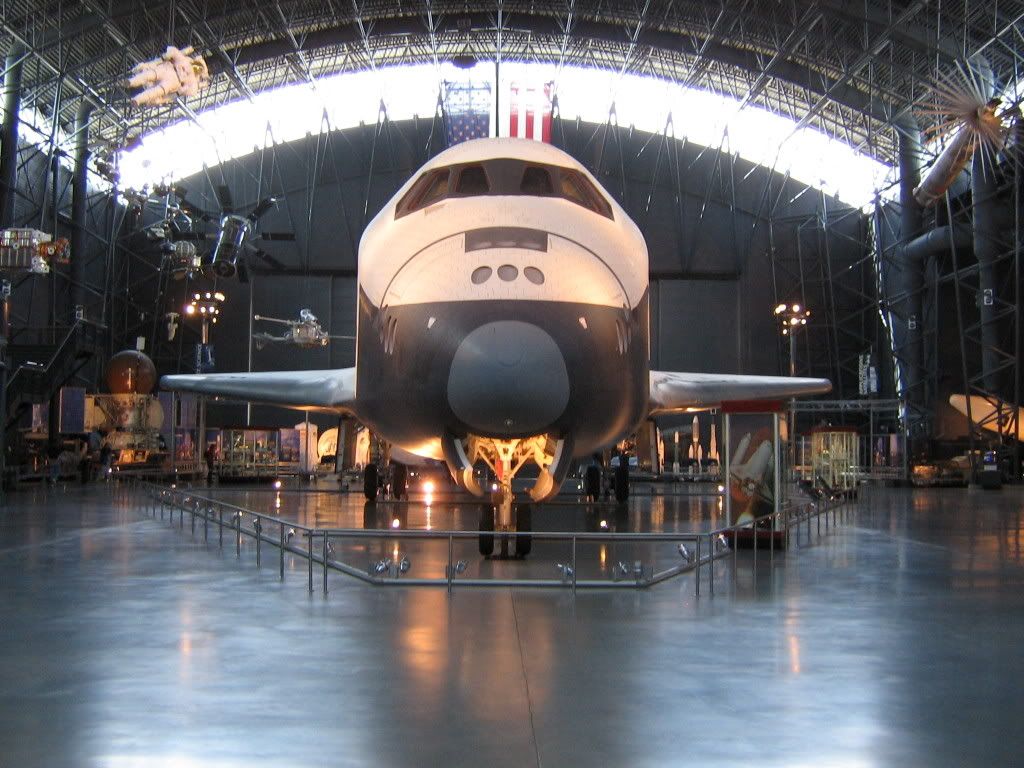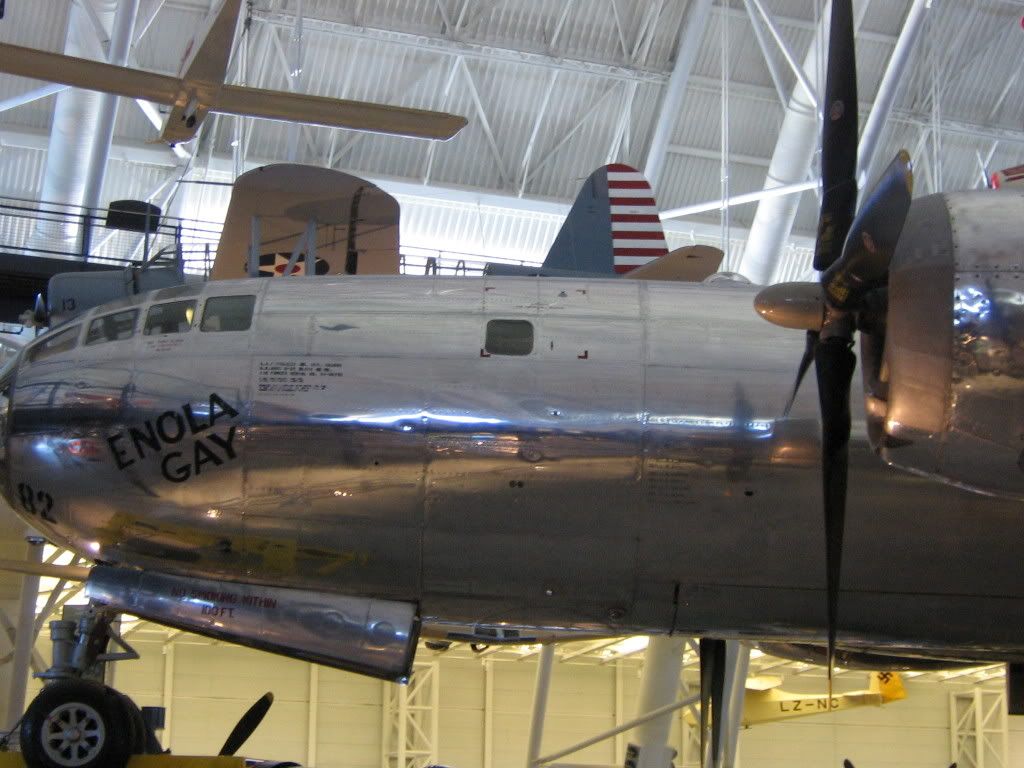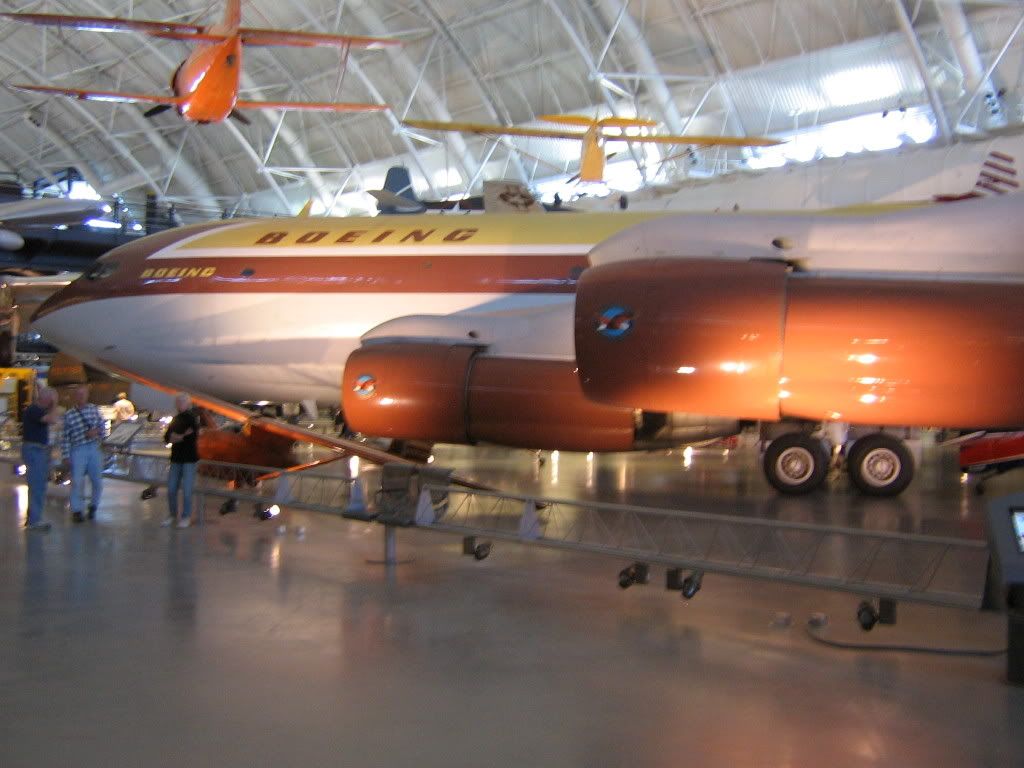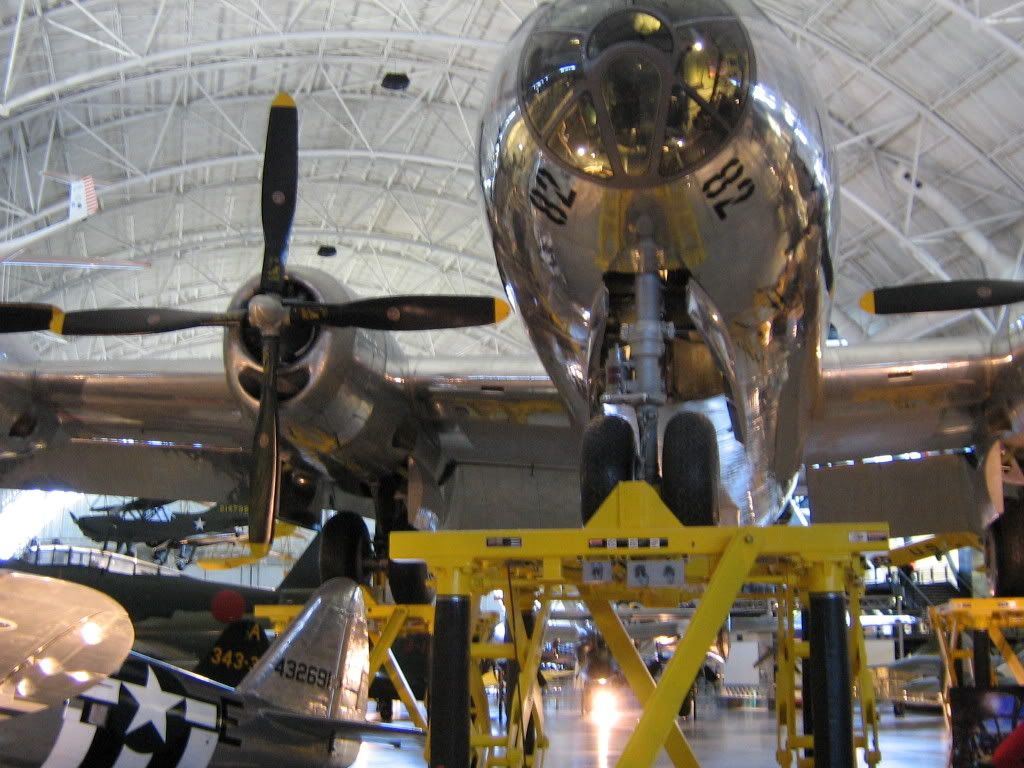 At about 3:30 or 3:45pm we left the museum and drove to Dulles. My dad dropped me off at the curb as I checked in bags and he returned the rental car.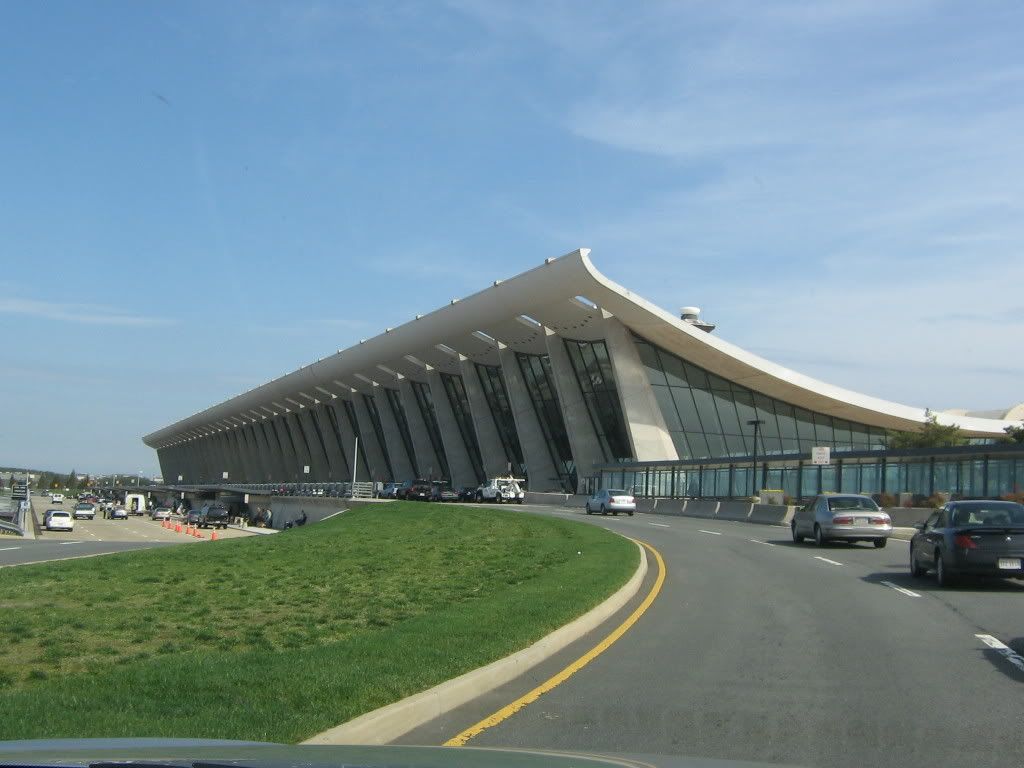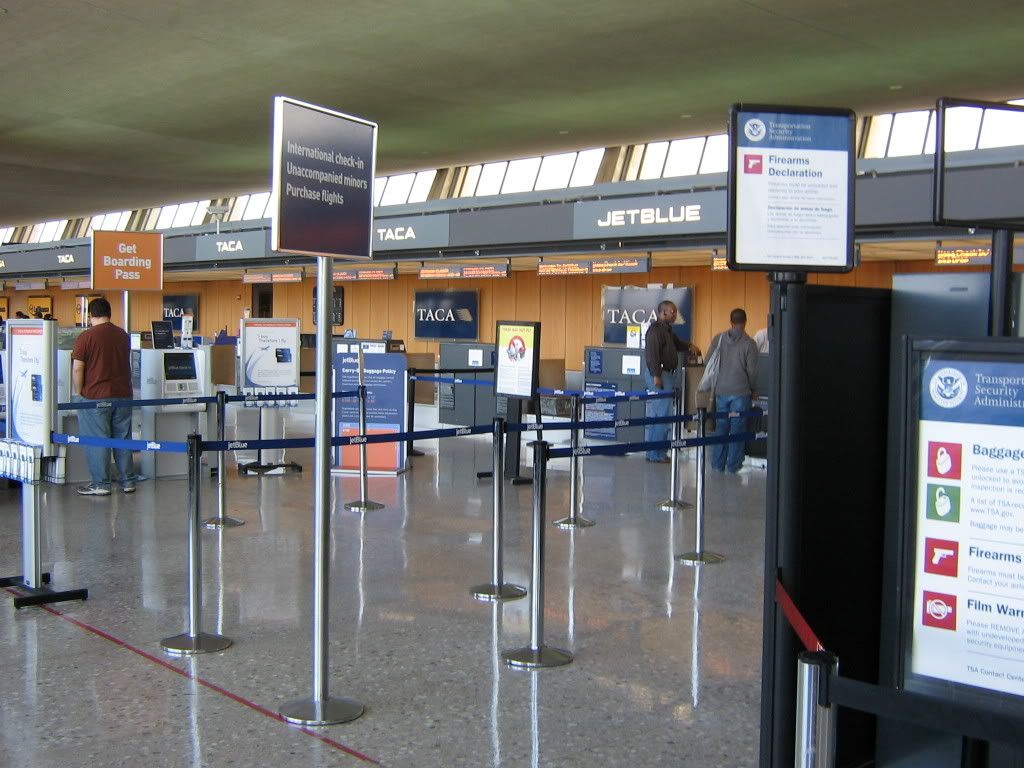 The security line was worse than I had experienced at SAN. It stretched very far down the terminal but luckily it didn't take as long as I thought to pass through- not much more than 15 minutes or so. This time while having my I.D. and boarding pass checked, the TSA agent shined what appeared to be a blue U.V. light at my card. This is the first time I've seen this done. After passing through security we boarded a mobile lounge to Terminal B.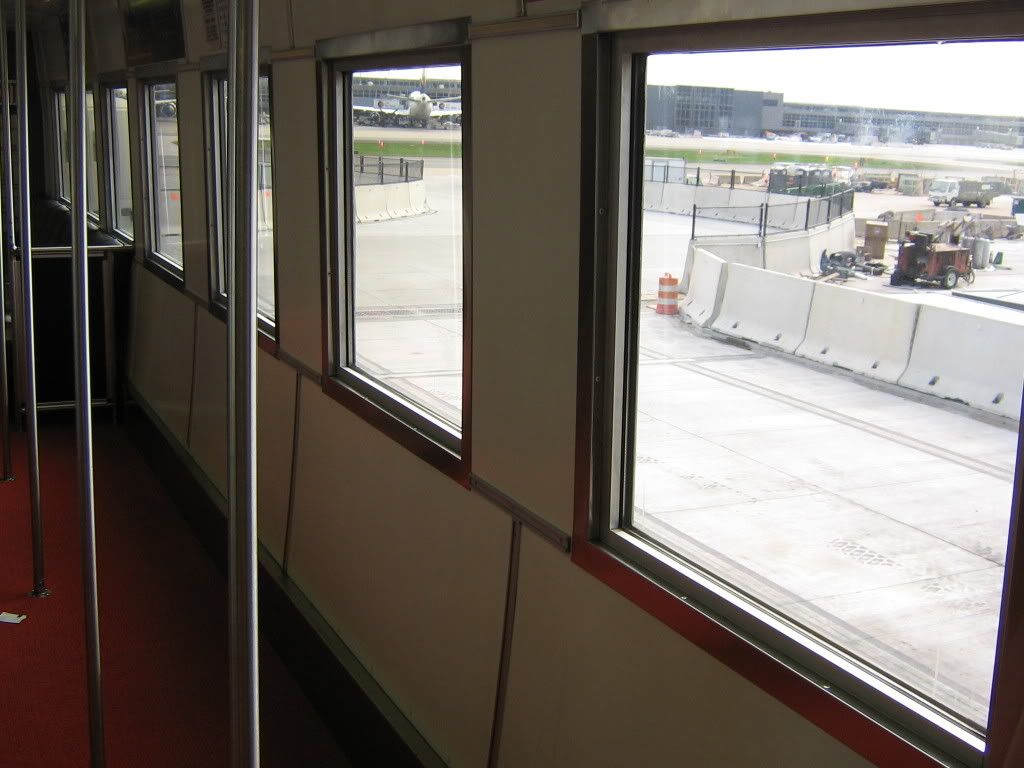 Our gate was gate 70 and I spotted this AC at gate 66.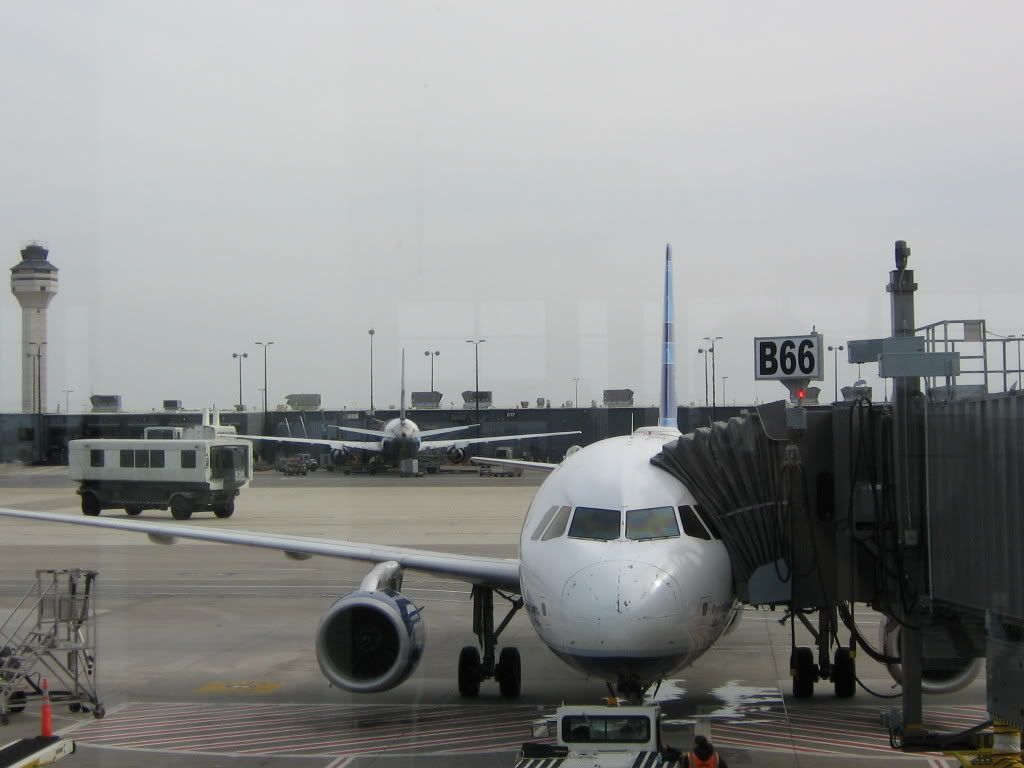 I didn't do too much plane spotting as I had to find some dinner before boarding.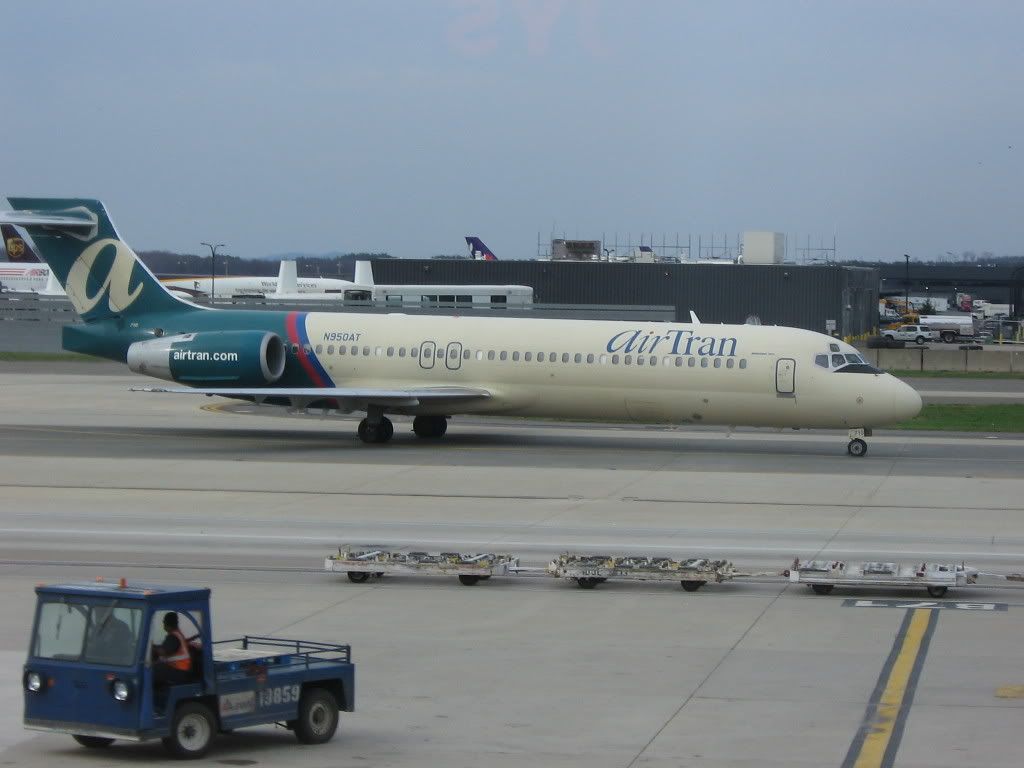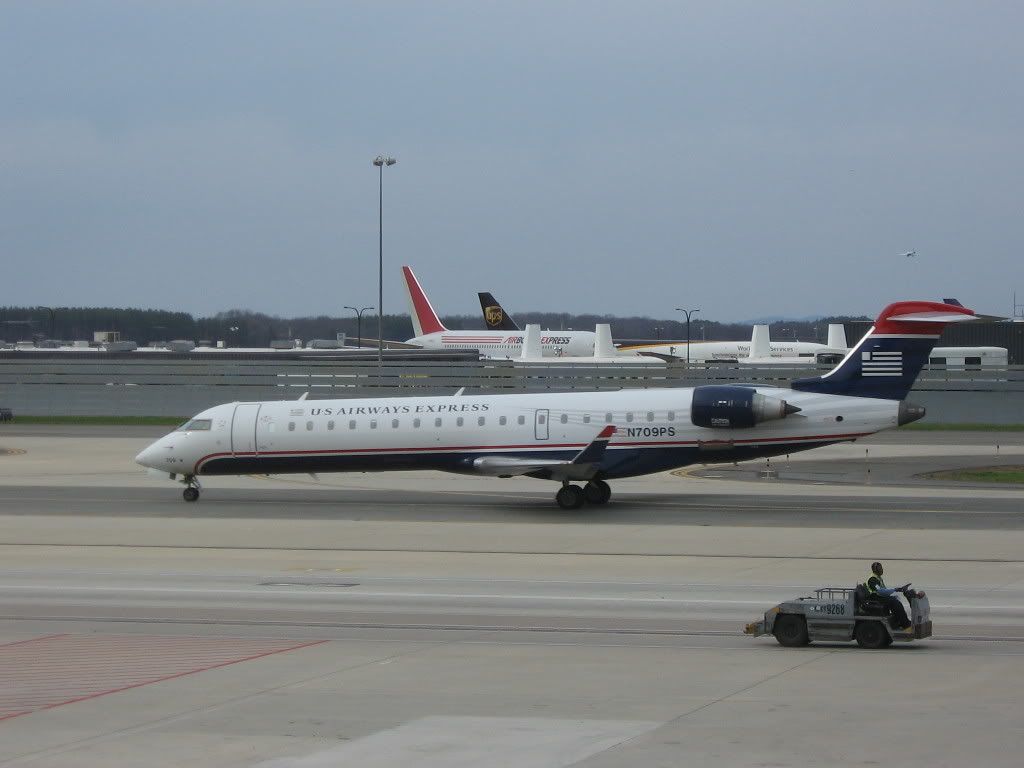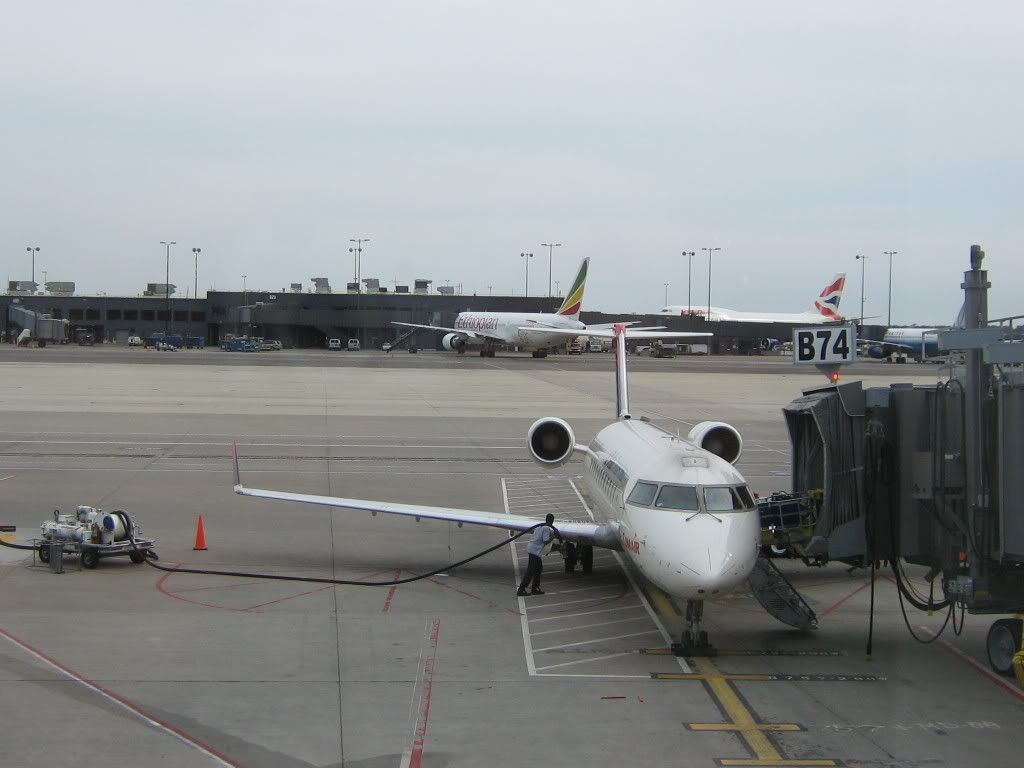 I ended up ordering a cheeseburger and fries from a fast food chain called Five Guys. I took it onto the plane and because I waited a while for it to be cooked, the gate area was empty when I walked through. There were however still people inside the jetway.
JetBlue Airways
April 9th 2008
Flight 309 IAD-SAN
Aircraft A320
Departure 5:10pm Eastern
Arrival 7:49pm Pacific
This flight was on time and came in around 7:50pm Pacific
So with my dinner in hand I took my seat 5F, a window seat. The middle seat was empty and my seat was an upgraded one with 38 inches of seat pitch. This was going to be one enjoyable flight.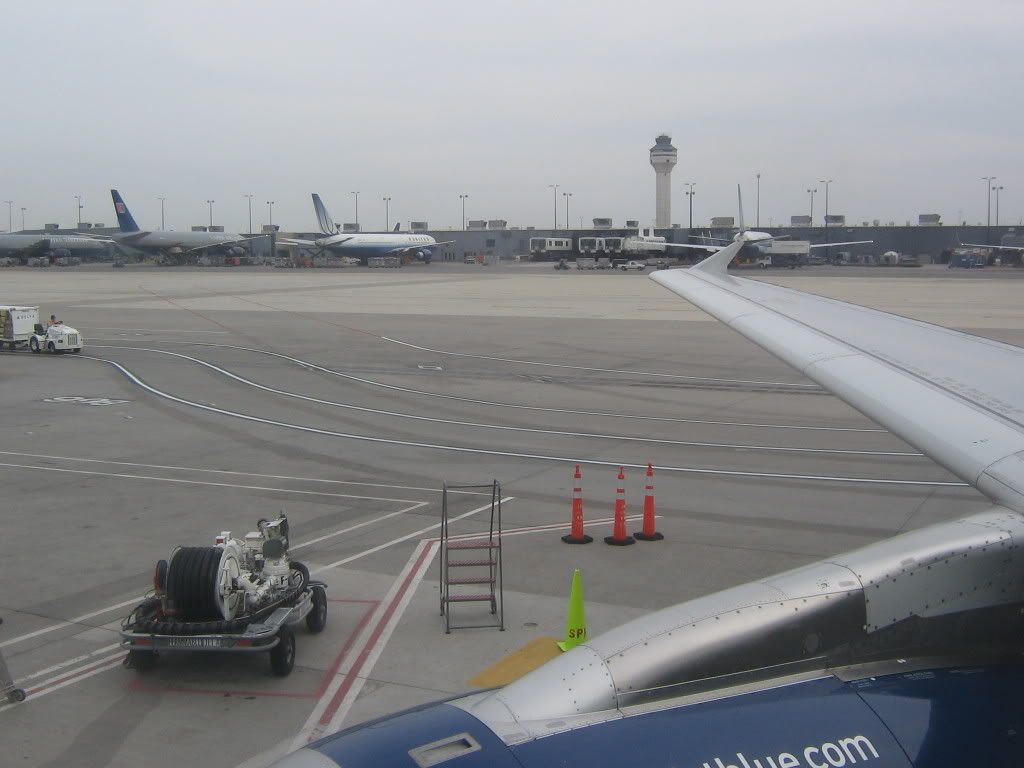 These shots sort of give an idea of how much legroom I had. Again, I'm 6" 1'.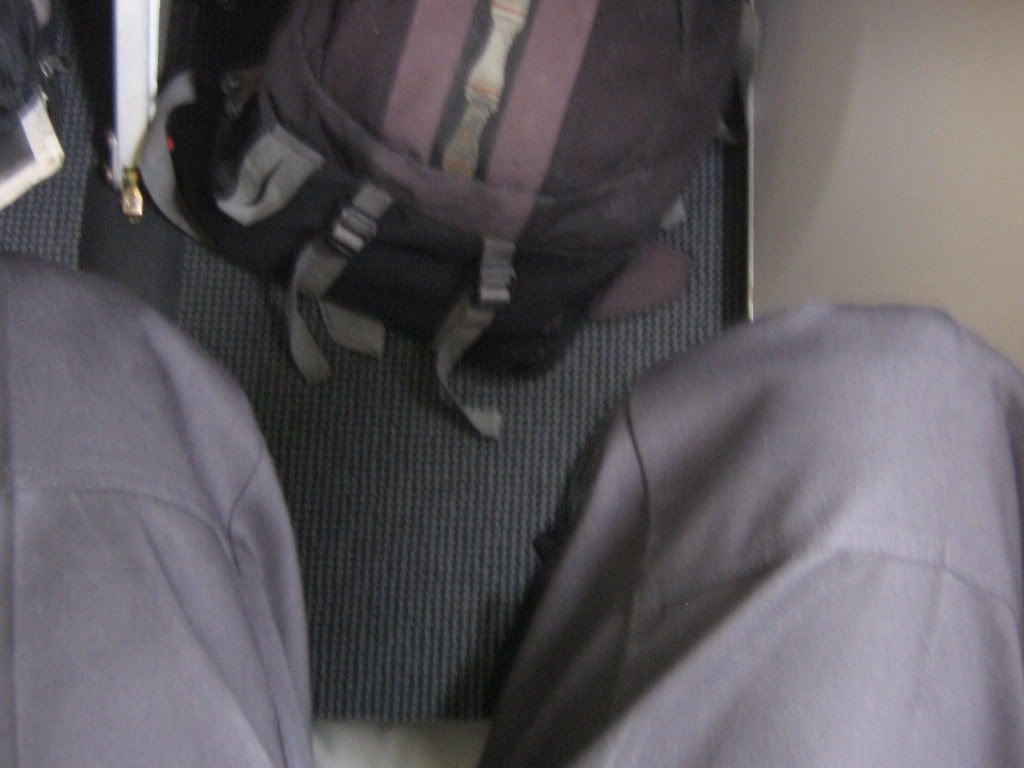 We pushed back, taxied to runway 19L, and took off.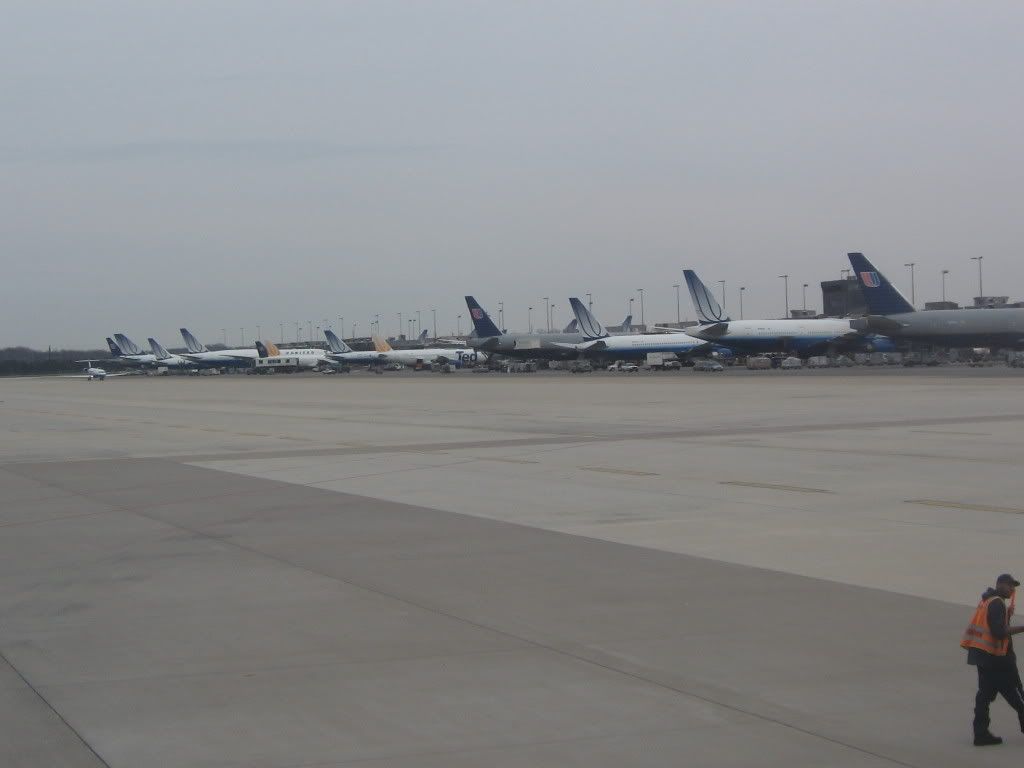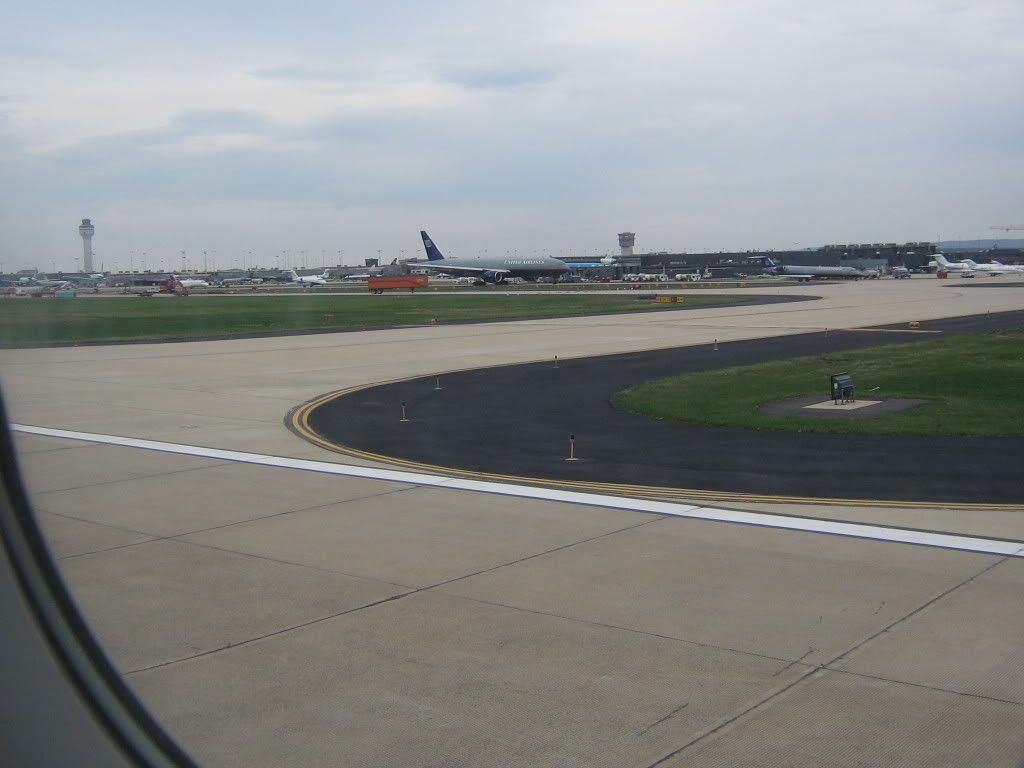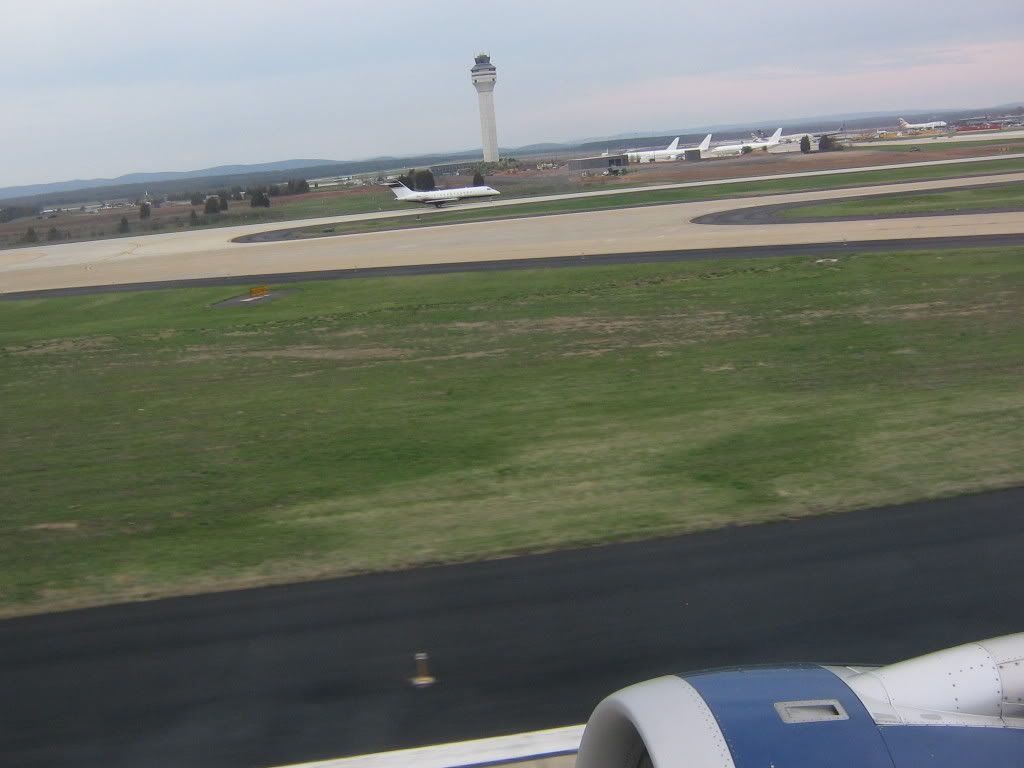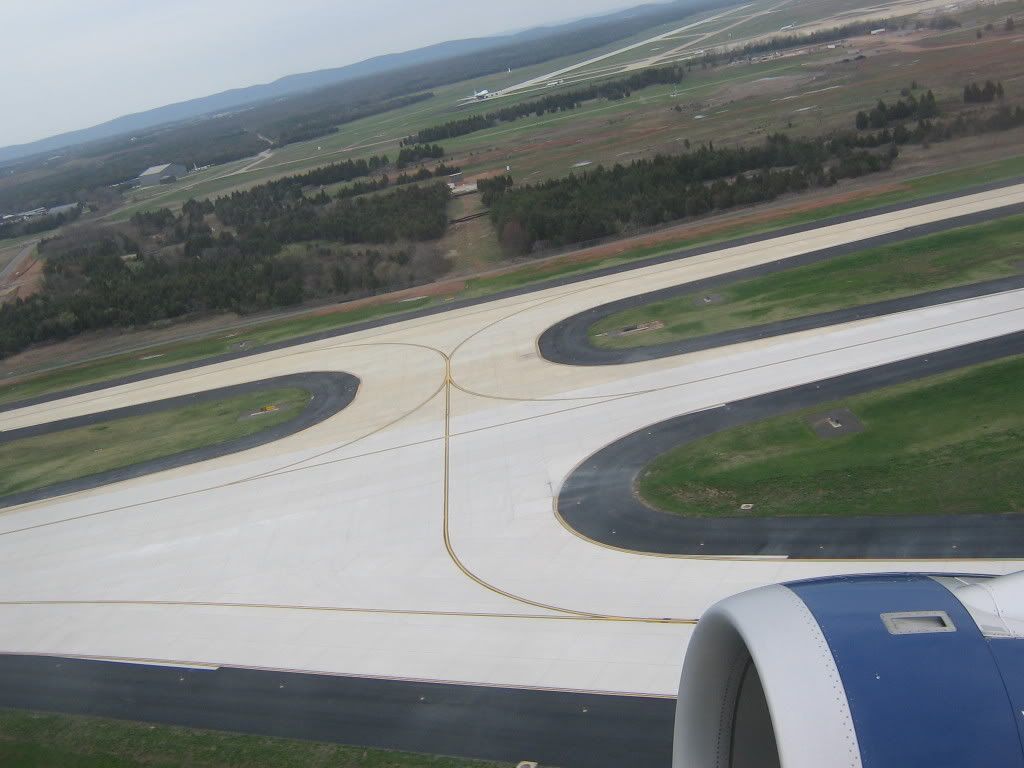 We had some initial turbulence, on and off for about a half hour. We leveled off around 34-35,000 feet and flew in the clouds for much of the journey. Drink and snack service began promptly and I sat back and plugged my headphones into the IFE.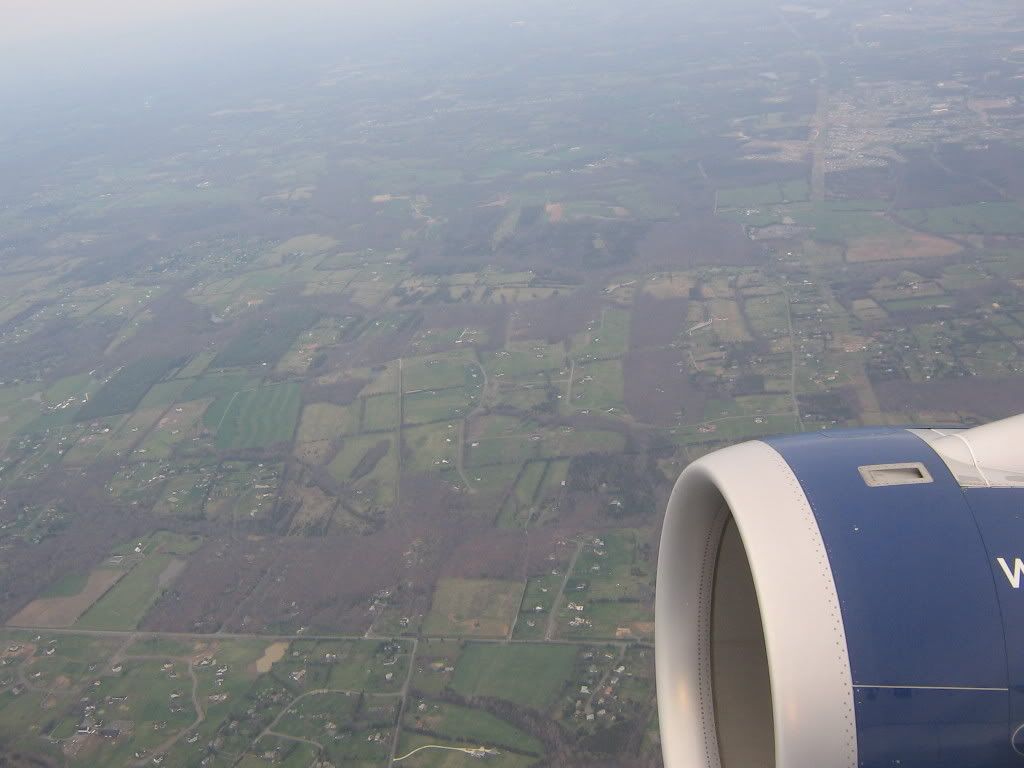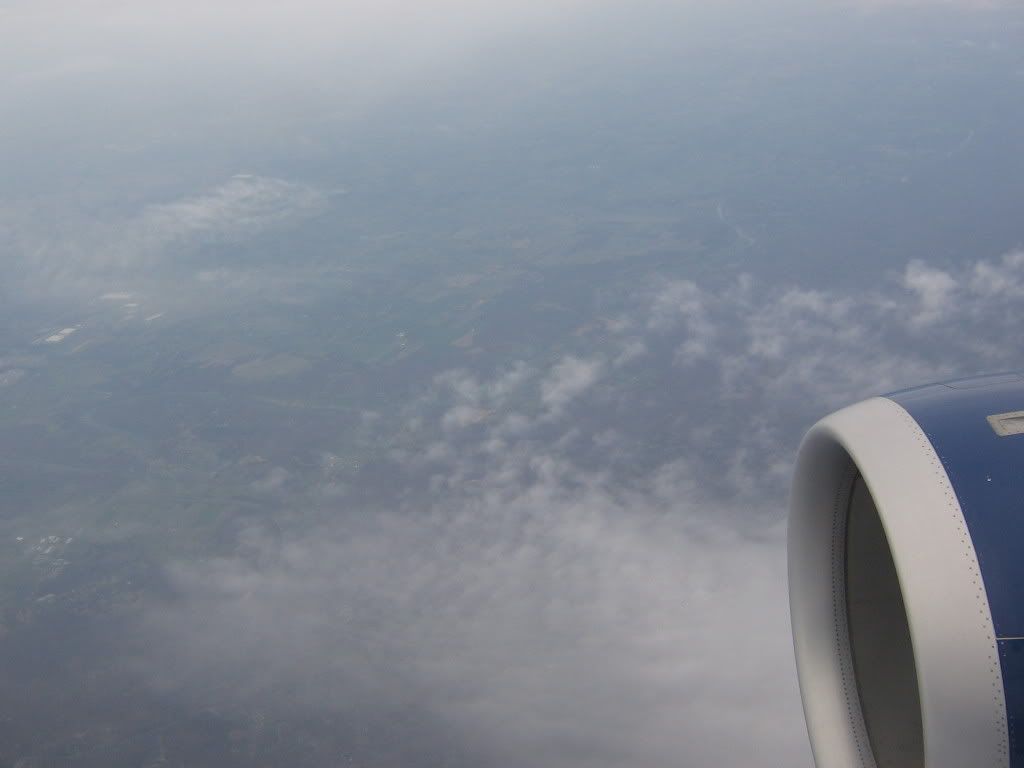 I watched mostly National Geographic, CNN, Comedy Central and CNBC. Even though I am not an investor I love to watch Mad Money. I also listened a bit to the XM radio yet I was disappointed that they didn't have MLB games to listen to. I let the air map channel run on the middle seat and glanced at it every once in a while.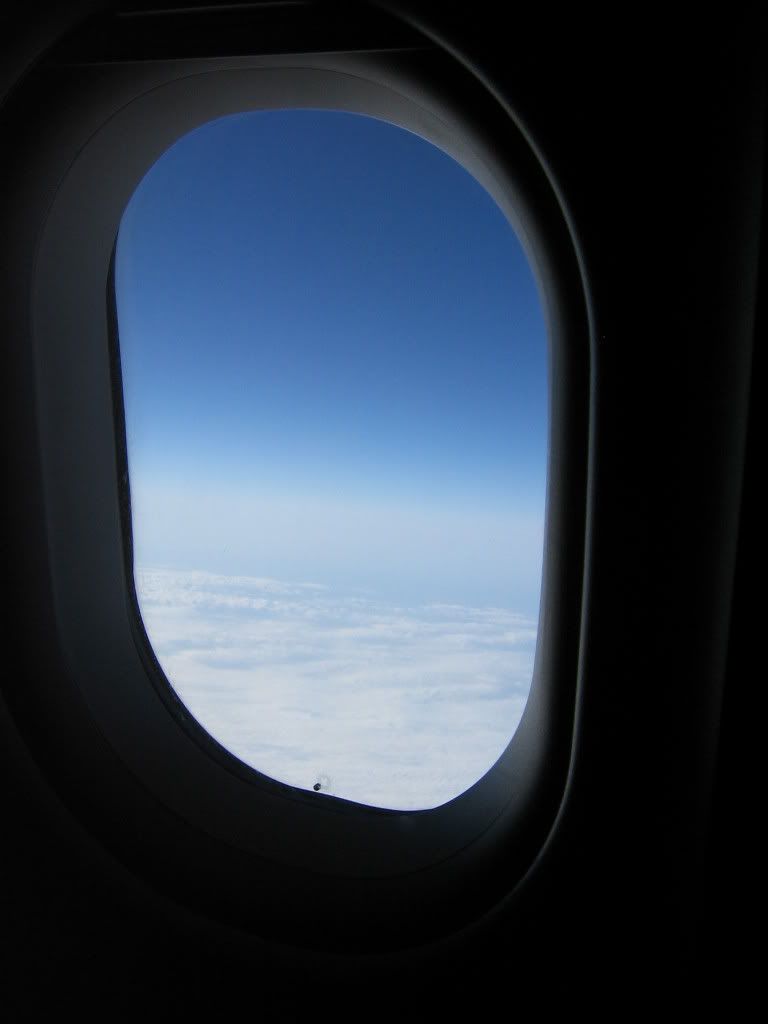 While watching The Daily Show with John Stewart, he was covering all the media hype about airline safety and said something about- "If you are on a JetBlue flight watching this right now, you might want to change the channel". I definately got a kick out of this and still continued to watch him and the Colbert Report after.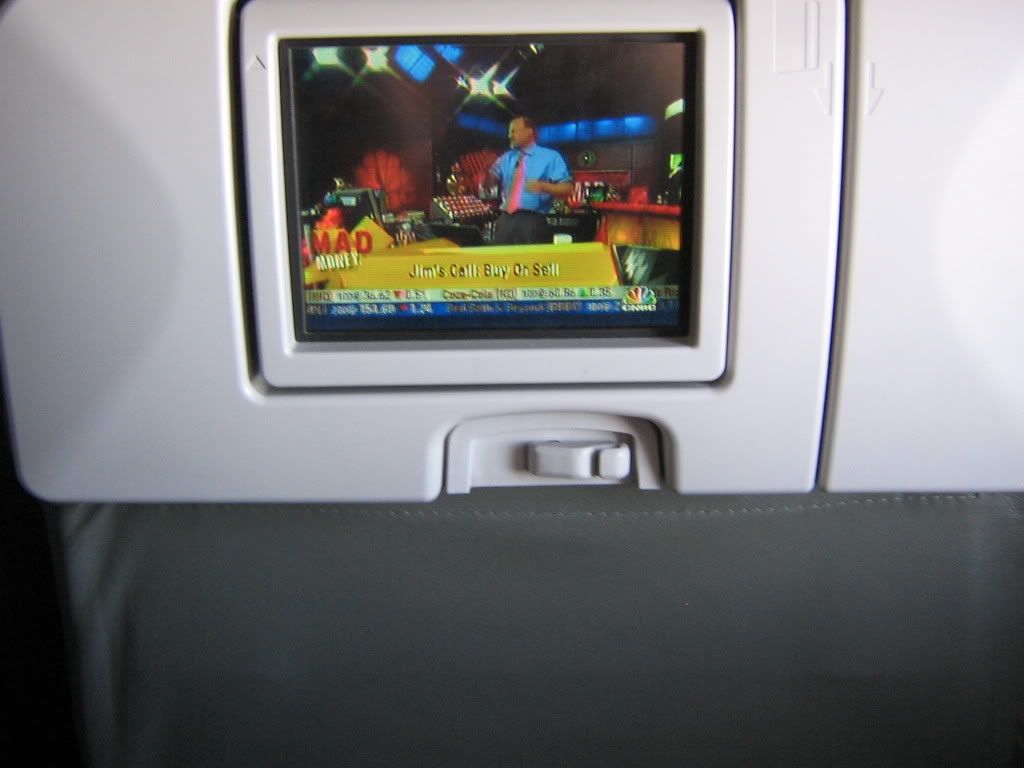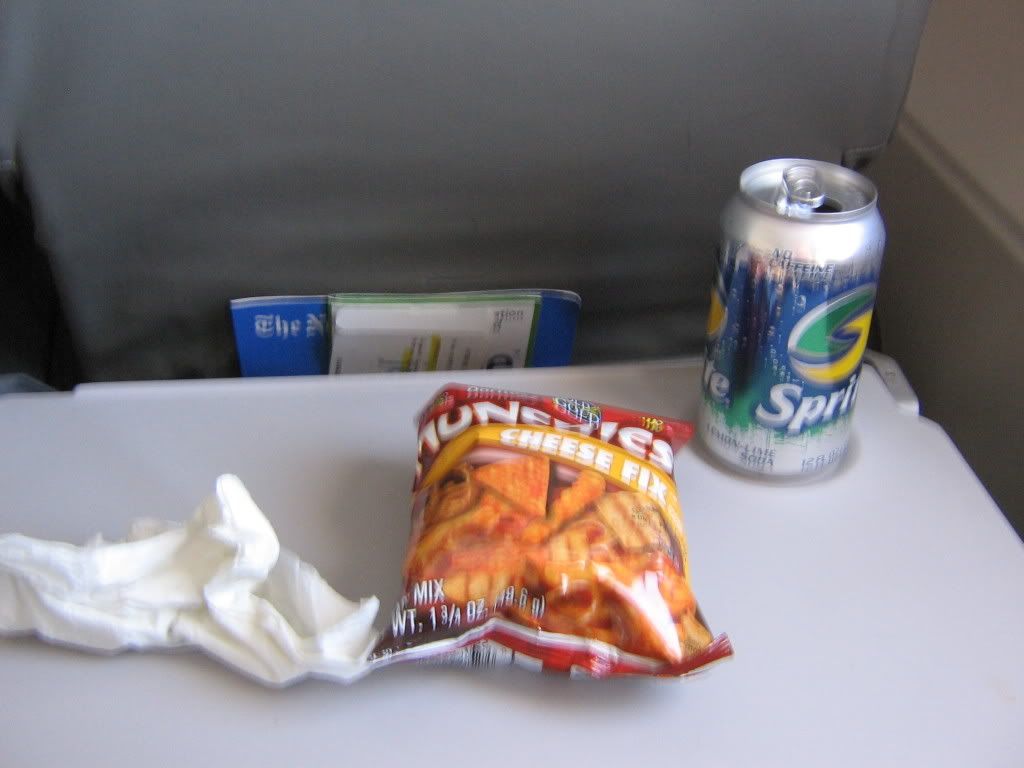 I continued to watch TV for most of the flight. Something I thought was interesting though was that both pilots each made three separate trips to the bathroom over the course of the flight. Sure it is a bit of a long flight but I downed two Sodas and a water bottle and only went once. They have the right to get up and go to the bathroom as much as they please but I just haven't seen something like this happen before. Another thing that happened a lot on this flight was trash service. Flight attendants were very regular with coming around and taking trash throughout the flight which they did maybe 6-8 times.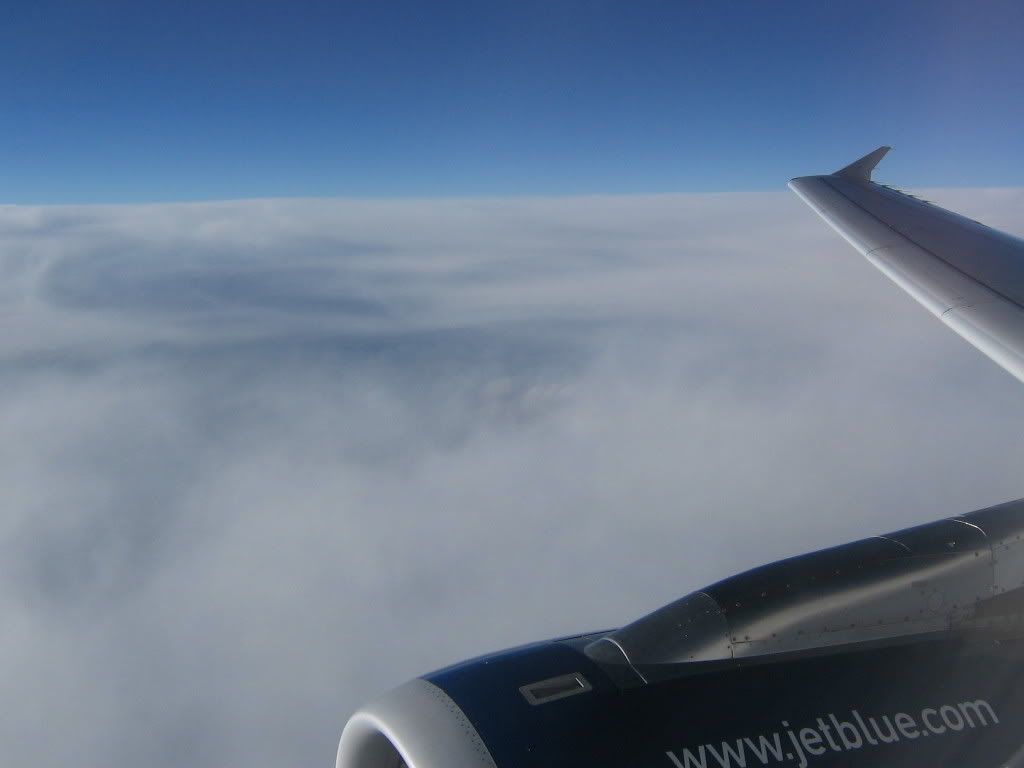 Gradually the sky began to get darker and I could see the sun setting in the west.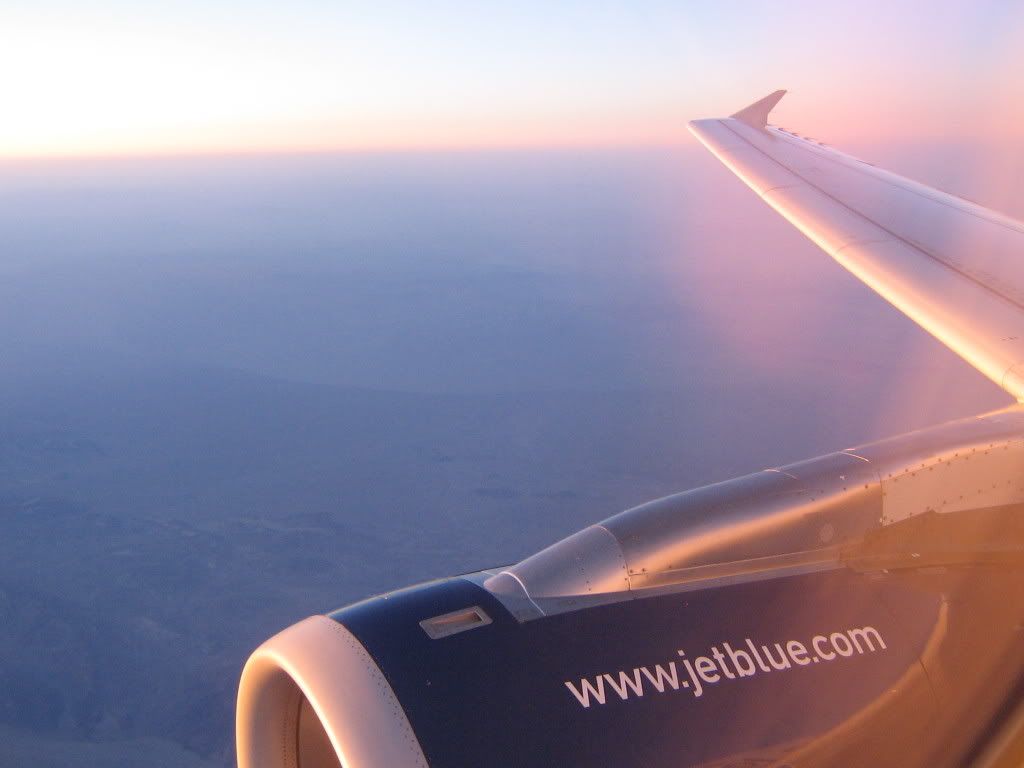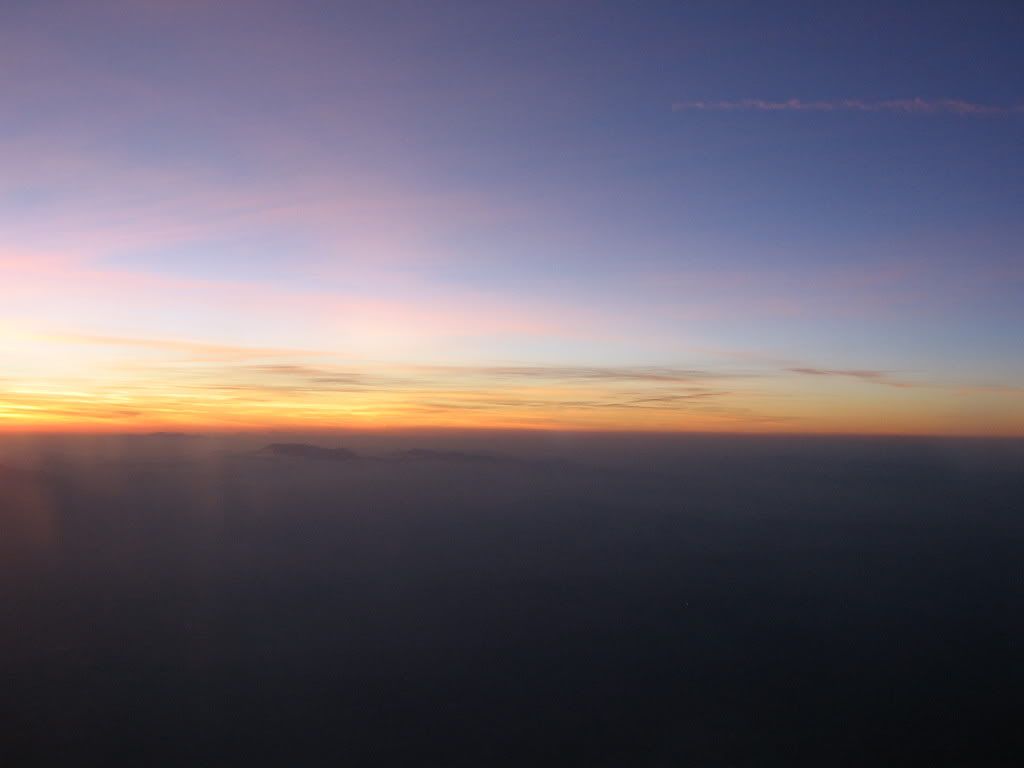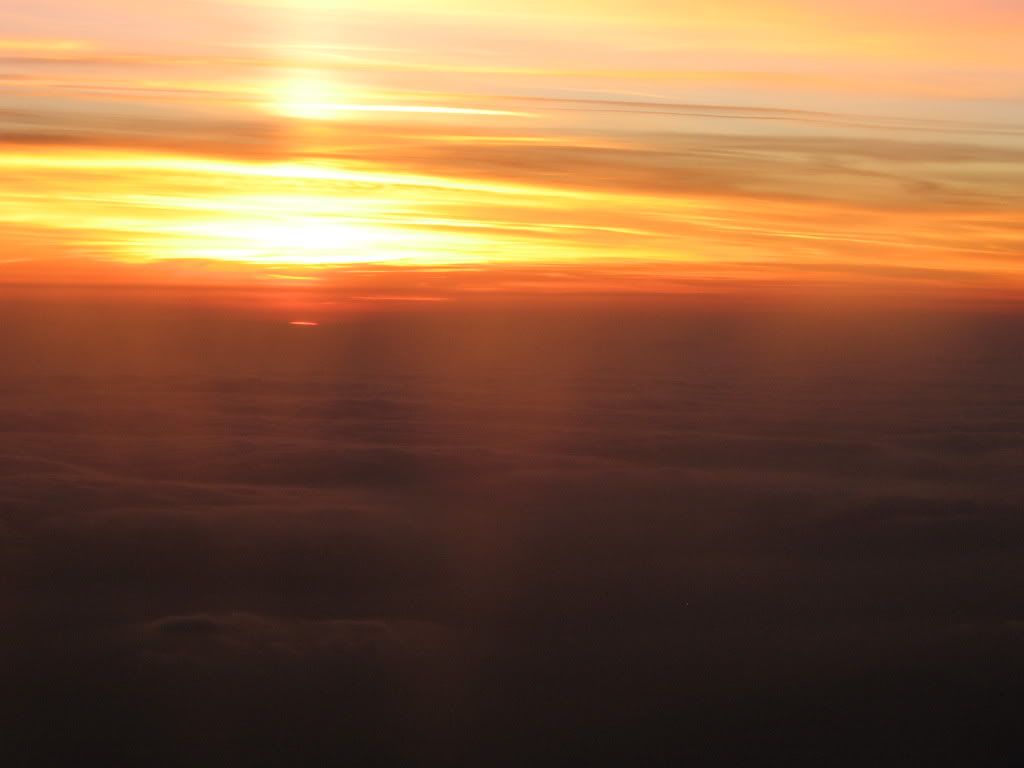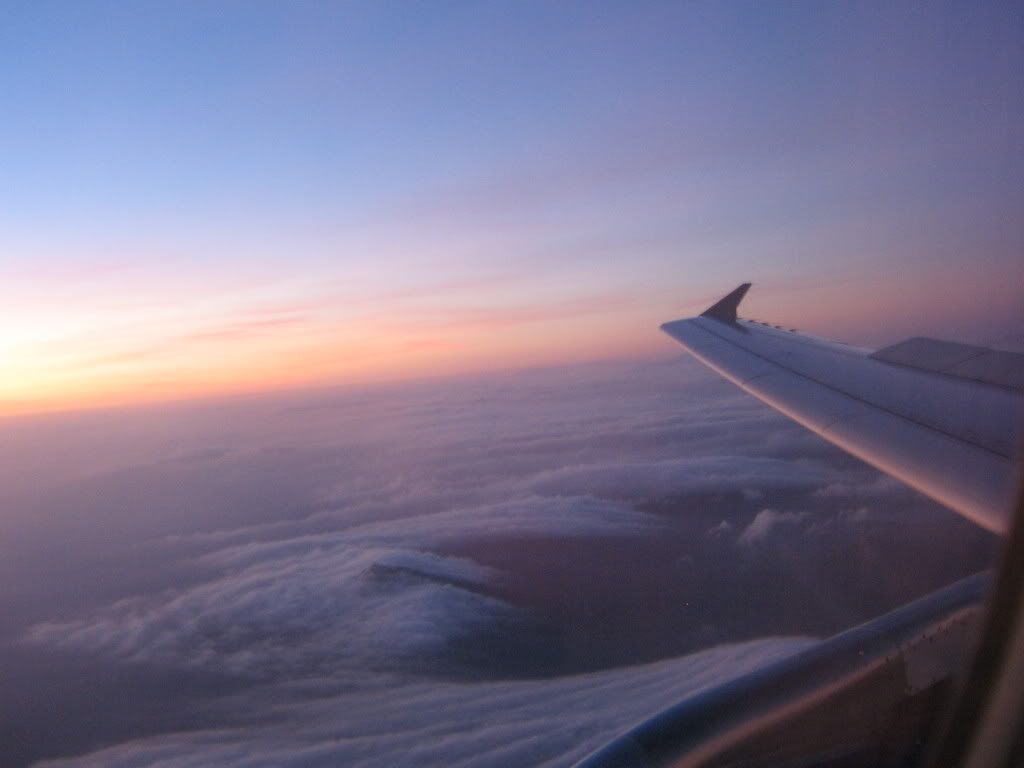 We reached the Top of Descent around the Arizona-California border. We continued to descend and at 10,000 feet an announcement was made to store electronics and put seats and tray tables in their upright positions. The cabin lights turned on during this period, I assume to facilitate this process of putting stuff away and everything- I thought it was helpful.
We began to maneuver to line up with runway 27 and at this point I switched from watching television shows to watching the air map. Flaps and gear came down and soon I was watching Balboa park and the 5 freeway fly by. I was seated on the side of the aircraft where I wasn't able to see downtown, but I didn't really mind since I have seen it plenty of times already.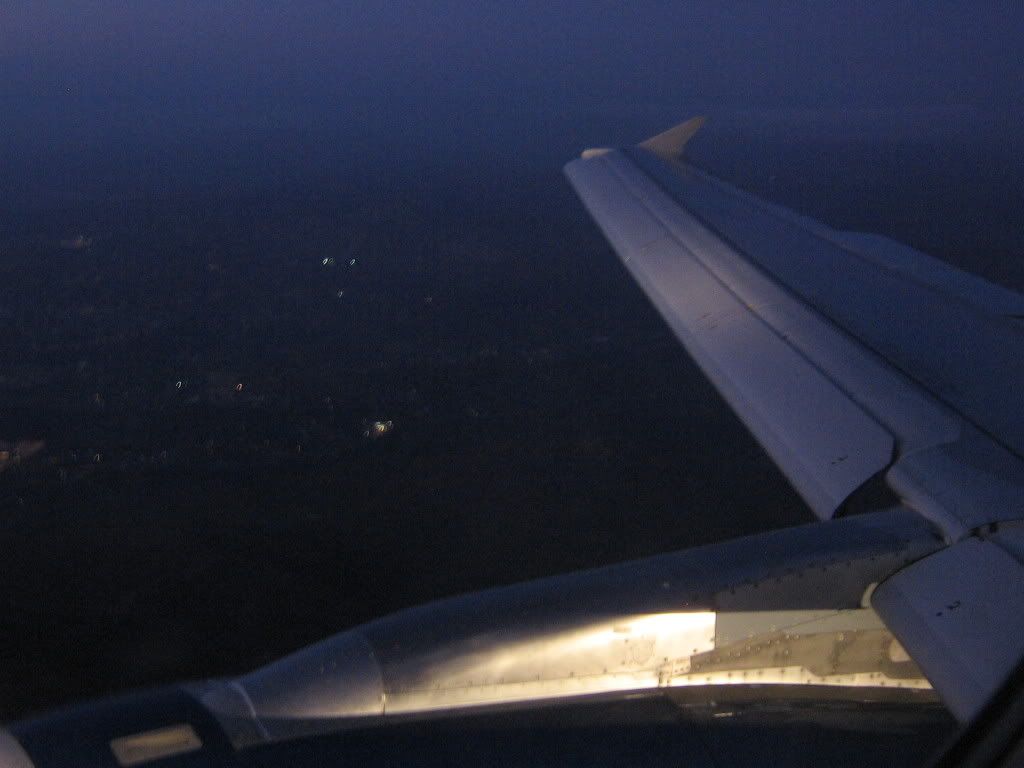 We seemed to take up more runway space than normal before touching down. Spoilers and reverse thrust were deployed and we turned off the runway and taxied to Terminal 2.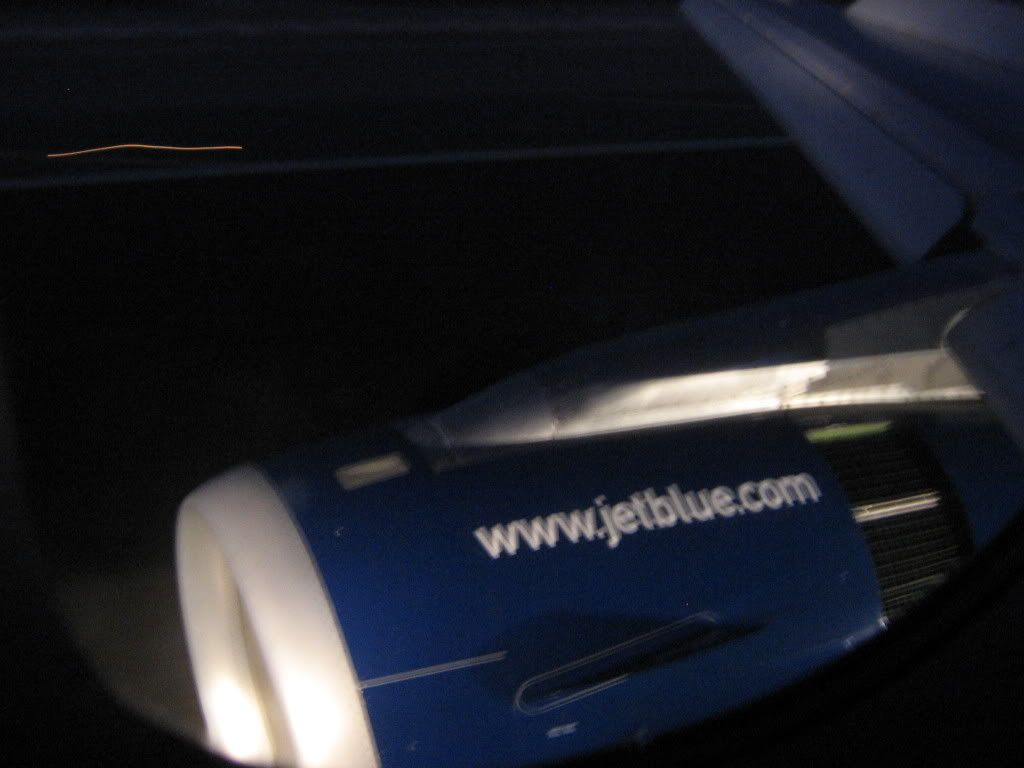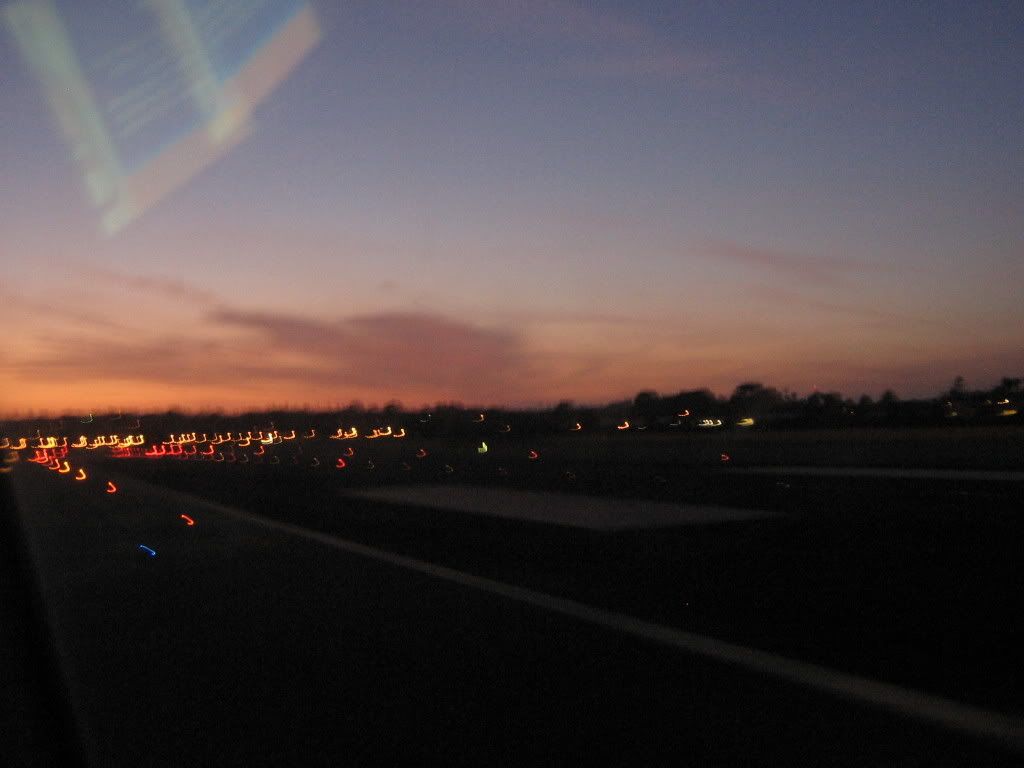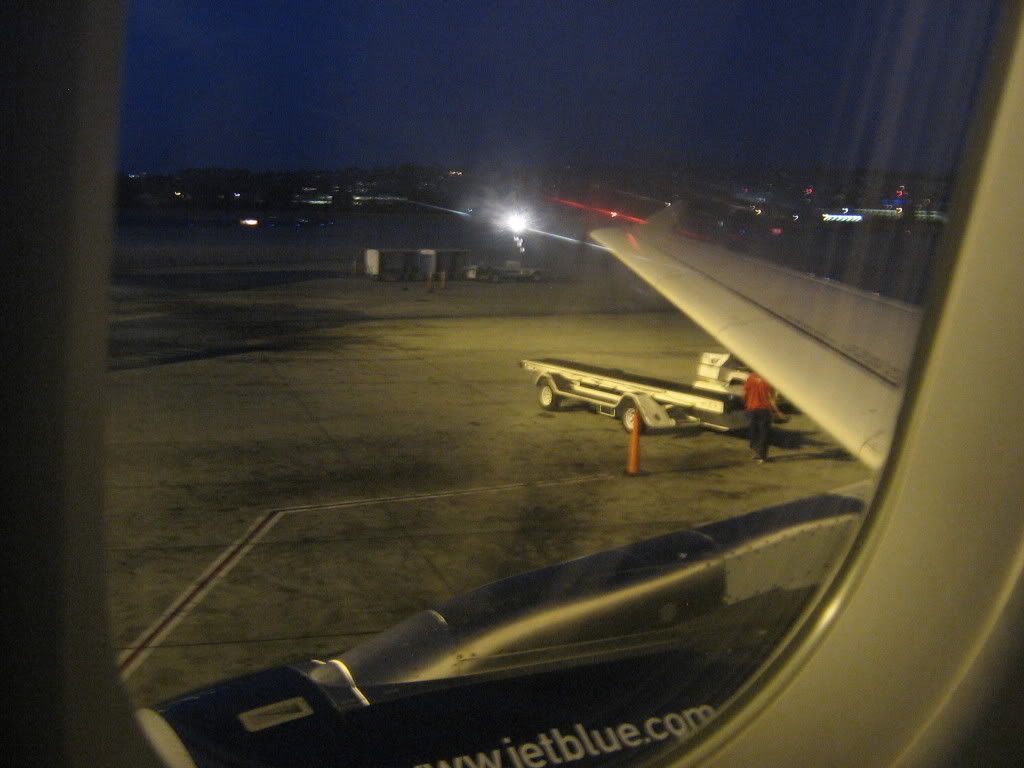 Being up near the front of the aircraft it did not take long before I deplaned and walked to the baggage claim. I was surprised as about 2 to 3 minutes after arriving at baggage claim, bags started to come out. It didn't take longer than 5 minutes for me to retrieve our bags.
Overall, the Southwest flight was fine and exactly what I have come to expect from southwest. No frills but consistent service. JetBlue on the other hand blew me away this time with excellent service, IFE, and legroom. The upgrade to 38 inch seat pitch costs $15 and its one of the best $15 dollars one can spend. I think the best way to go cross country these days without paying for business or first class is to buy a seat on JetBlue with the extra legroom upgrade.
Thanks for reading this long 1st trip report of mine.
-Aveugle