Recently I visited the Isle of Corsica for a week. Corsica has got four civil airports (Bastia, Ajaccio, Calvi and Figari), but only one of them, Bastia, is linked with my home airport Stuttgart (STR) by a direct flight. Germanwings serves Stuttgart-Bastia only during summer schedule with a weekly flight on Sunday. In August there are additional flights on Tuesday and Friday as well. Flight prices in the low season are quite good; I paid EUR 28.00 for the flight + EUR 83.49 taxes, so altogether EUR 111.49 for the return flight.
While the airline might be not the most interesting one, I decided to write a report anyway, as Corsica and its airports aren't covered frequently here on A.Net. So if you are interested, come with me:
Sunday, 06 April 2008
Stuttgart (STR) – Bastia (BIA)
Airline: Germanwings
Flight number: 4U 2434
Scheduled departure time: 06:45
Scheduled arrival time: 08:15
Type of aircraft: Airbus A 319-100
Registration: D-AKNS "Spirit of T-Mobile"
This aircraft was built and delivered to US Airways in 2000. In 2005, it was transferred to Germanwings, together with 8 other aircraft from the US Airways-fleet, and painted in a special T-Mobile logo jet-livery.
And here are two pictures of this aircraft with its previous operator:
I arrived at Stuttgart Airport early in the morning. The Germanwings check-in at STR has moved to Terminal 1 due to construction works in Terminal 2 where it is normally located: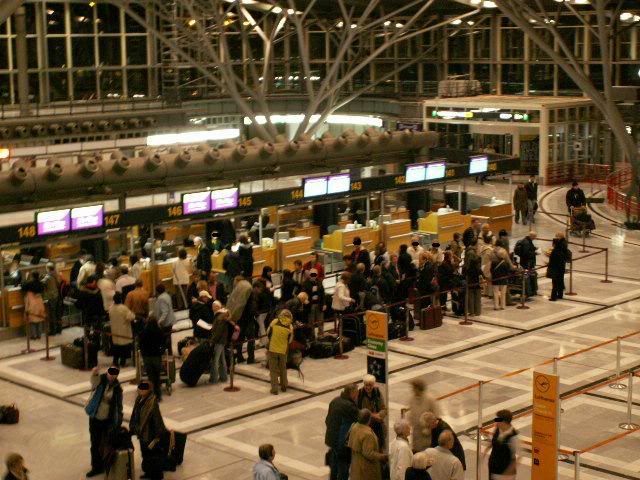 There were four counters open for Germanwings "all flights" which were in fact flights to Malaga, Zadar and Bastia on that early Sunday morning. A fourth Germanwings flight to Pristina was handled at separate counters in Terminal 4. Check-in staff consisted of Germanwings and LH-agents. A friendly Germanwings-lady checked me in. "Do we have a service to Bastia today as well?" she wondered. "I hope so!" I replied. She then told me that she wasn't yet too familiar with the summer destinations as summer schedule had just started the week before. I got my boarding pass, sequence number 1: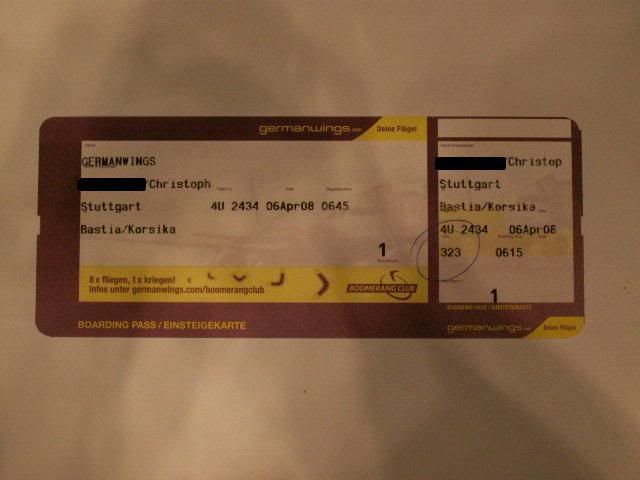 I passed security check quickly and was airside soon. After watching the morning departures a bit, I made my way to my gate number 323, a bus gate on the ground floor: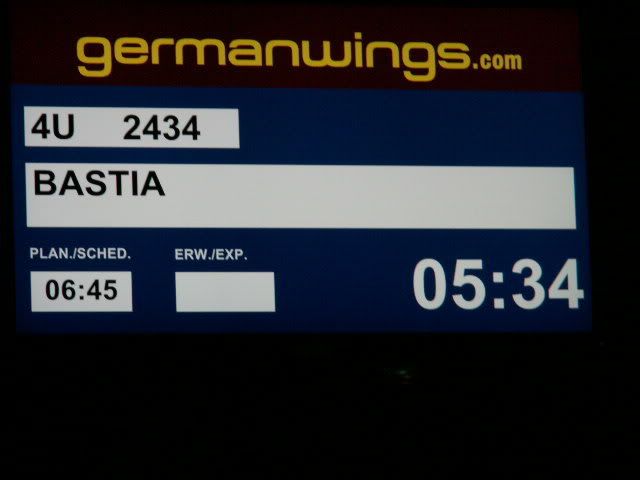 Boarding started at 6:20 which was 25 minutes before departure. A bus took all passengers to the aircraft that was parked on the apron. It was D-AKNS, the T-Mobile logo jet: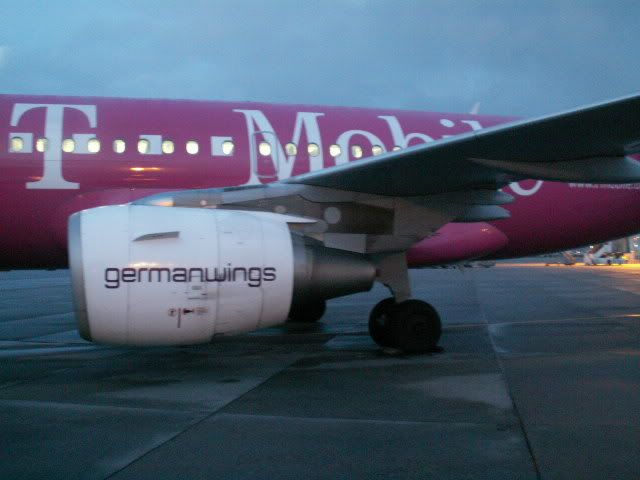 I boarded through the rear door: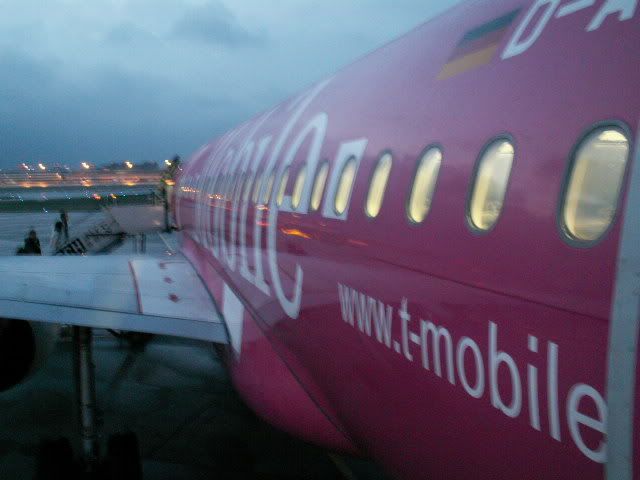 A friendly flight attendant welcomed all passengers. There were all in all three female flight attendants on that service. Germanwings still had the free-seating policy (from May 2008 they will introduce assigned seats), and I chose seat 21F, a window seat in the back of the aircraft. There were only around 40 passengers on board of this flight which was a load factor of 30%, so I had a whole row for myself. Passengers were German tourists of all ages.
Next to our aircraft, two other Germanwings Airbuses were sitting idle on the apron. On Sunday morning, not the entire fleet is occupied. Flight attendants performed the safety demo manually. We were off-block on time and taxied the long way to runway 25. No waiting time; we were allowed to enter the runway immediately:
Take-off in Western direction: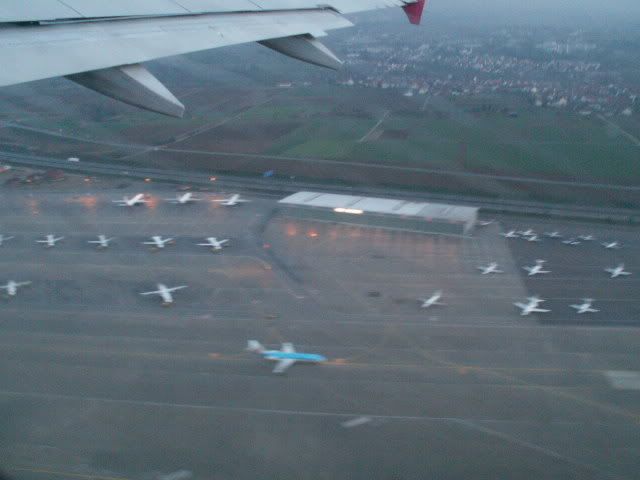 Terminals 1-4. In the background, you can see the exhibition centre:
The town of Echterdingen: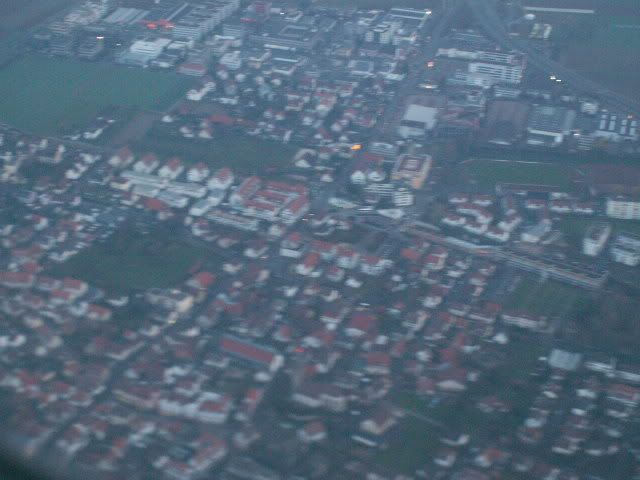 Soon we were up in the clouds: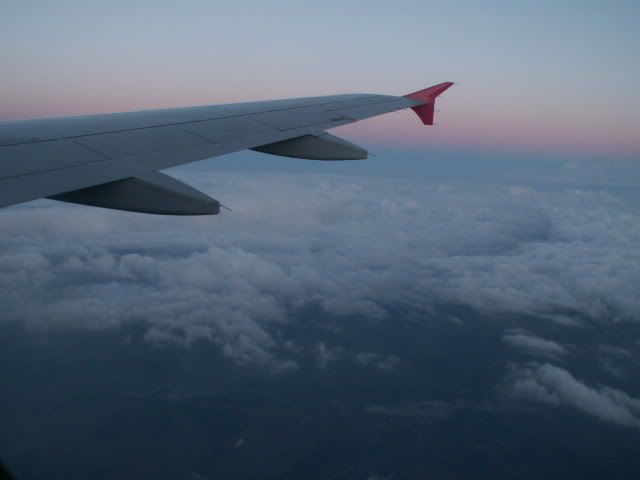 The first officer, who was obviously Swiss according to his accent, made a detailed announcement. He informed us about our flight route which would be STR-Rottweil-Switzerland-Saronno (near Milan)-Genoa and then via the Mediterranean Sea to Corsica.
Cabin crew offered food and drinks for sale. I had a coffee and a muffin for all in all EUR 4.50 which included a free second coffee refill: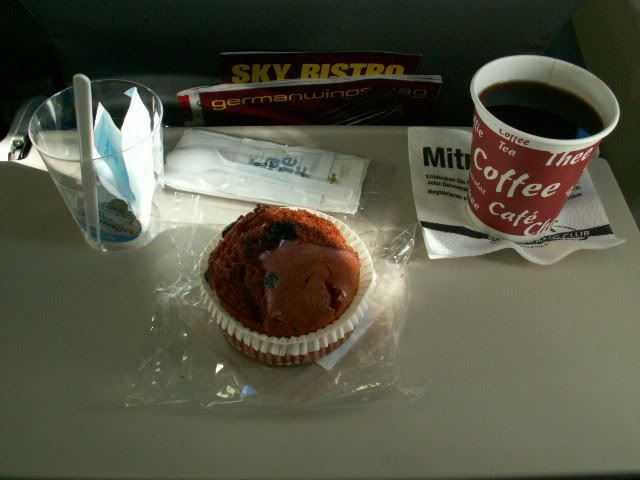 The empty cabin during flight: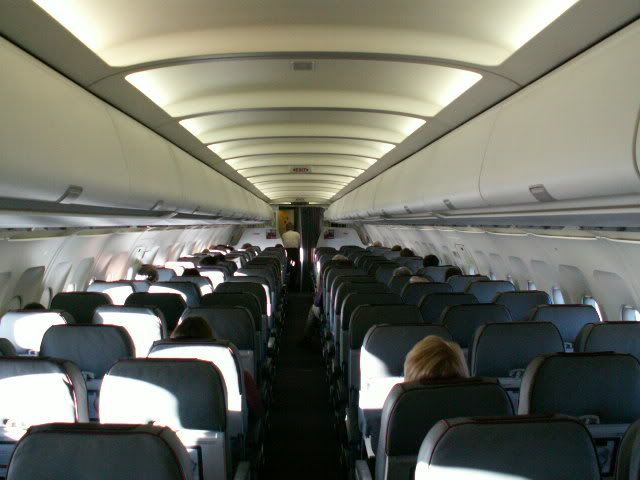 The Maritime Alps, somewhere over Italy: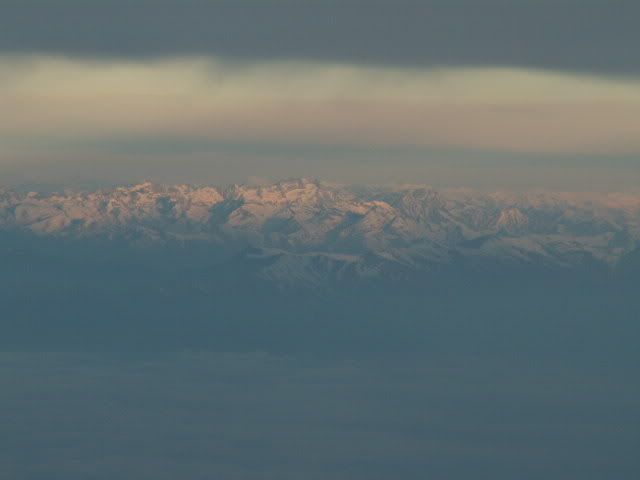 After Crossing the Mediterranean Sea, we were reaching Cap Corse, the Northern end of Corsica: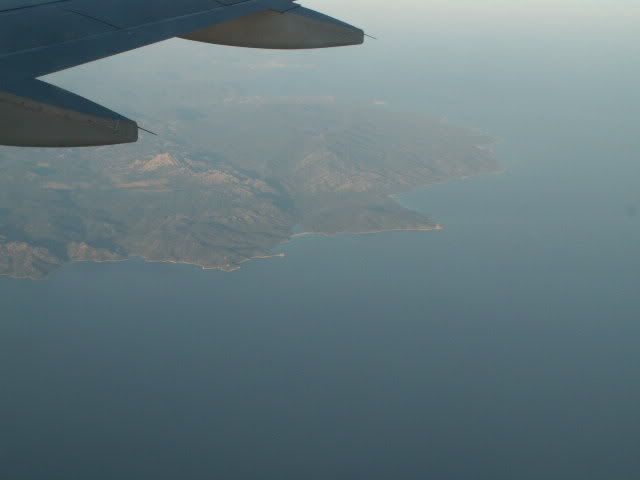 The Gulf of Saint-Florent:
Some villages in the inner part of the isle: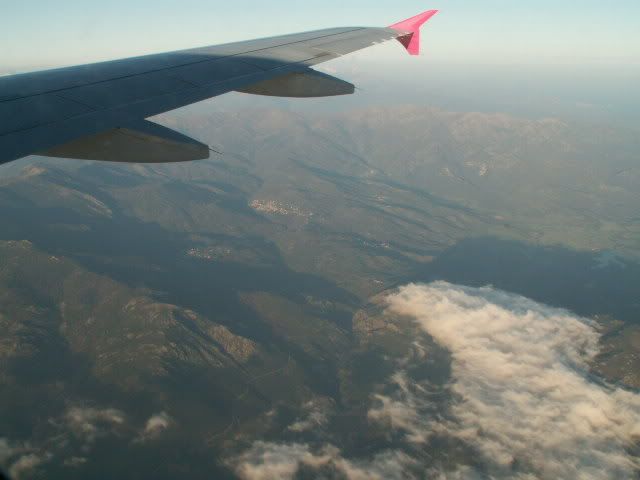 The Isle of Corsica has got surprisingly high mountains that go up to a height of 2,700 metres: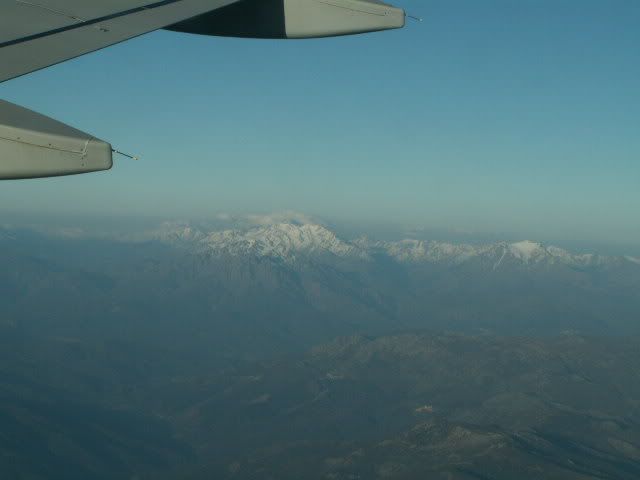 We were approaching the isle from Northern direction. However, the planned landing direction was from the South. So we flew by the coast, performed a U-turn above the sea and returned to the airport: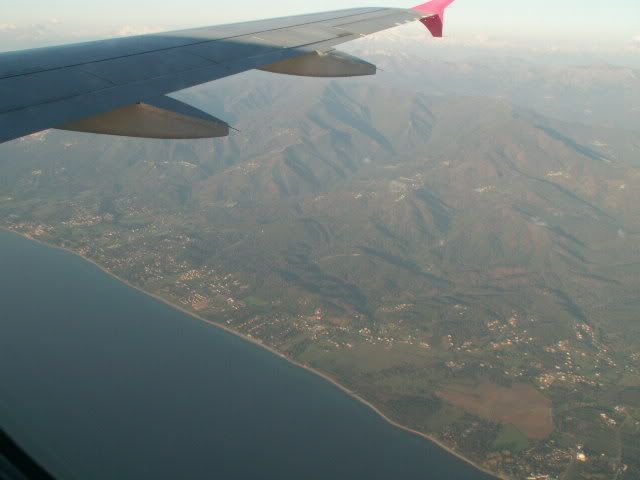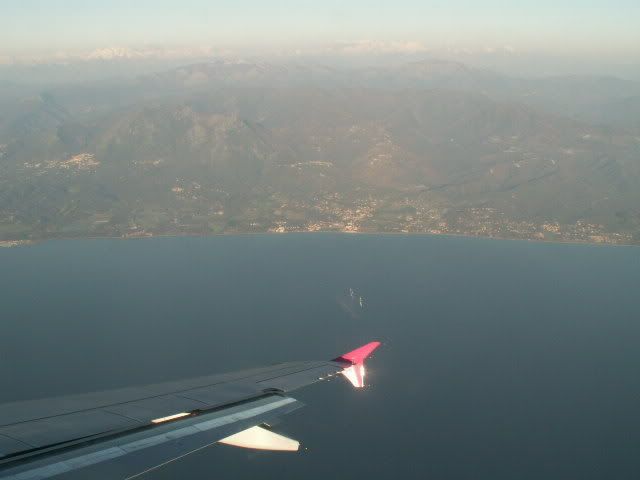 Long beaches: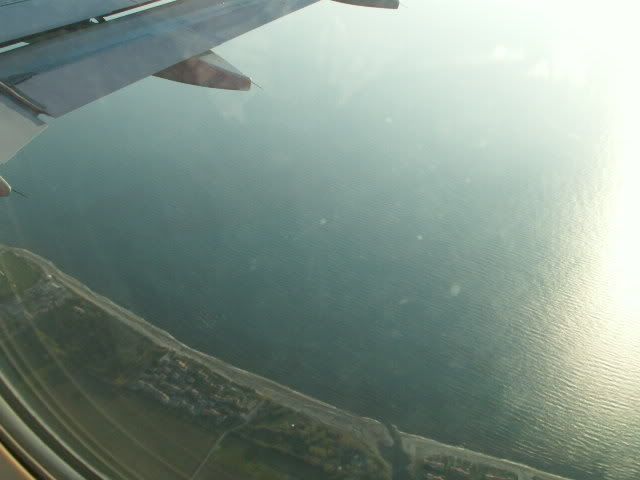 Final approach: the River Golo: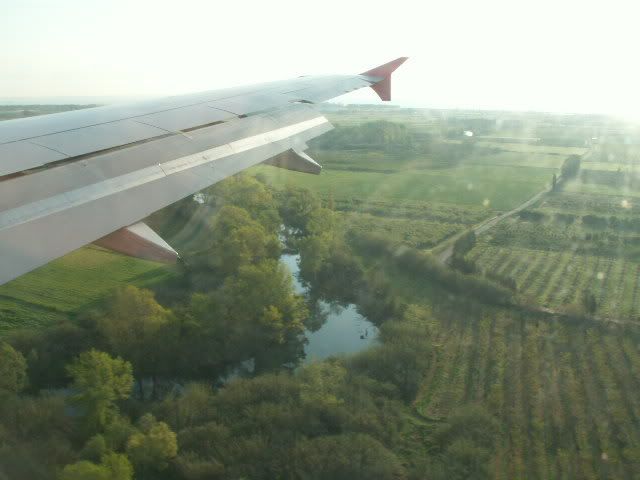 After touch-down on runway 34, we taxied to a parking position on the apron. We were the only aircraft present at the airport at that time. The terminal building with the tower: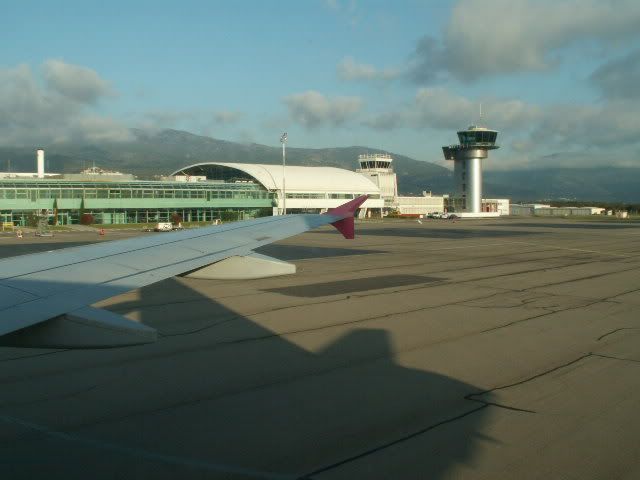 We were on-block at 8:10 which was 5 minutes ahead of schedule. The flight attendant at the rear door was greeting the ground staff in French language which I found a nice gesture.
All passengers left the aircraft via stairs and walked the short distance to the arrivals area. Leaving D-AKNS: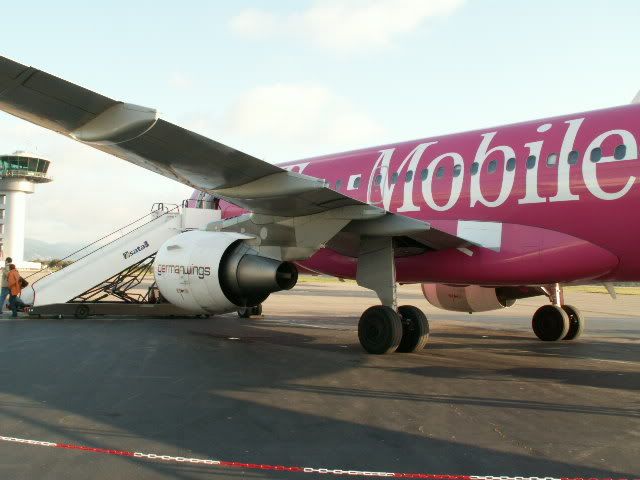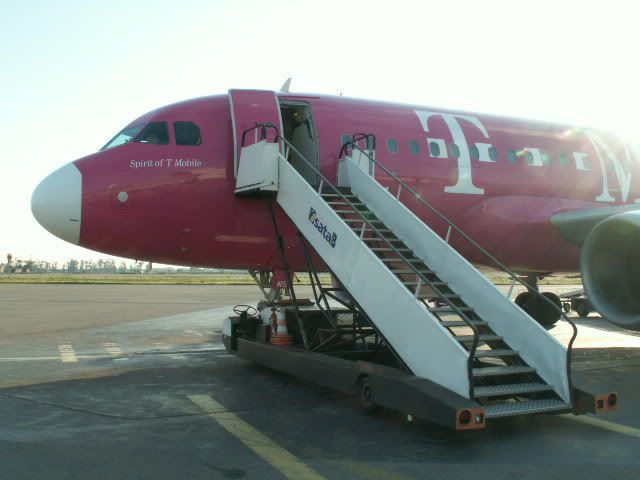 Luggage arrived quickly at one of the three luggage belts: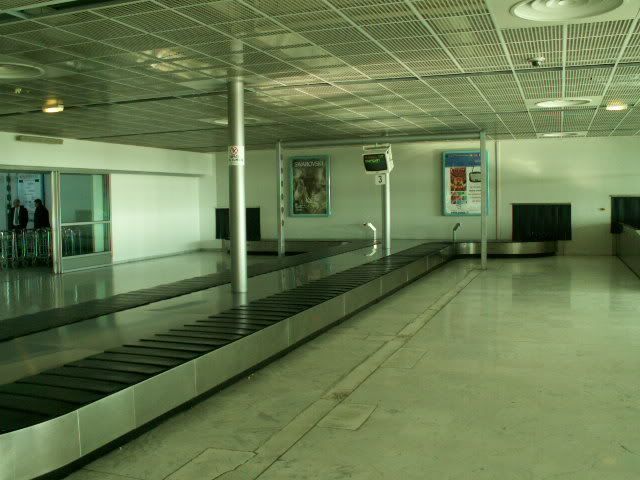 I still had some time until my bus to Bastia was to depart, so I watched the traffic on the apron a bit. D-AKNS, on its way back to STR: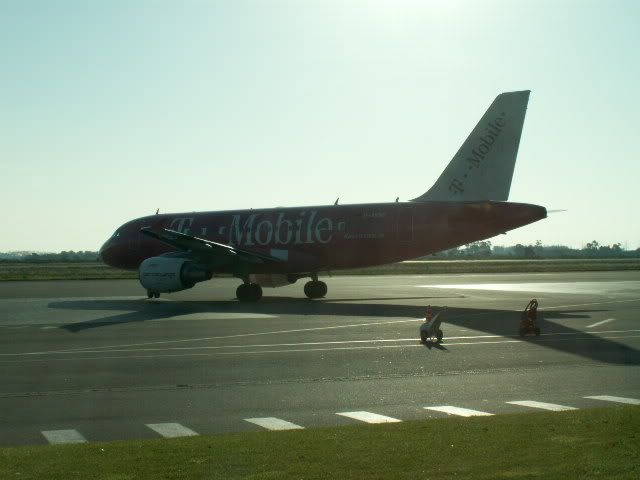 Air France A 320-200 from Paris Orly: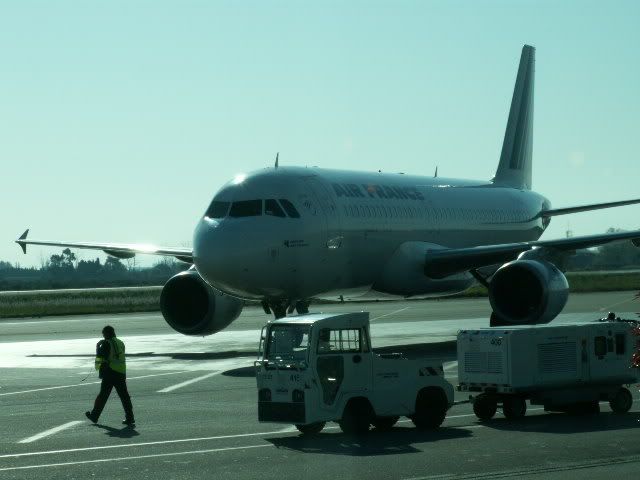 Then I took the bus to Bastia which costs EUR 8.50 for the 20 kilometres. Not quite cheap. But a taxi would have cost more than EUR 50.00, including a Sunday surcharge.
The Isle of Corsica is really beautiful. Here are a few pictures of the island as well, to give you an impression:
The City of Bastia with the Old Harbour; in the background you can see the New Harbour: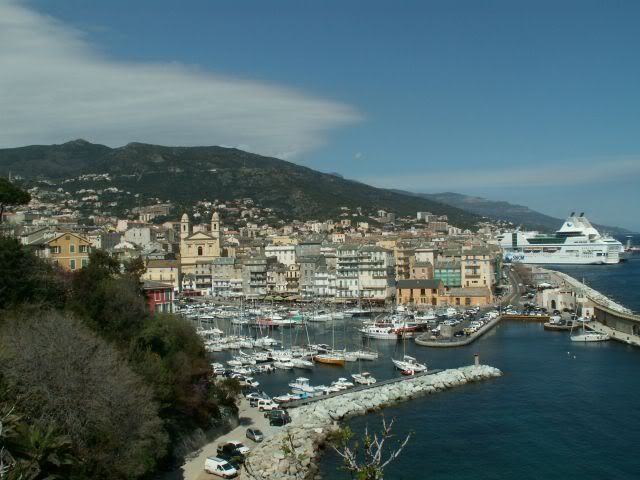 Old houses in Bastia: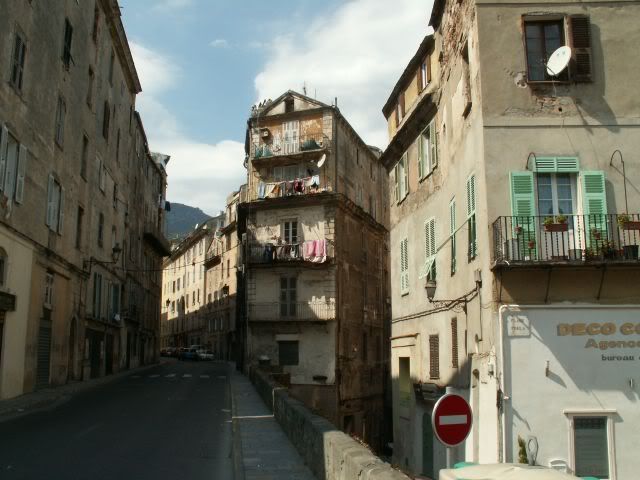 A ferry ship in the harbour of Bastia: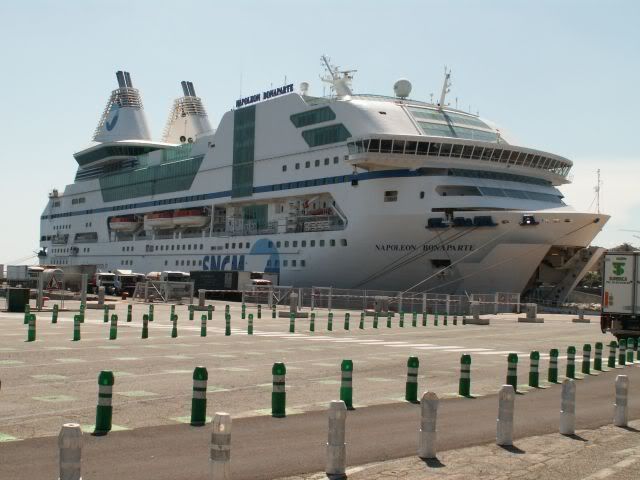 Bastia by night: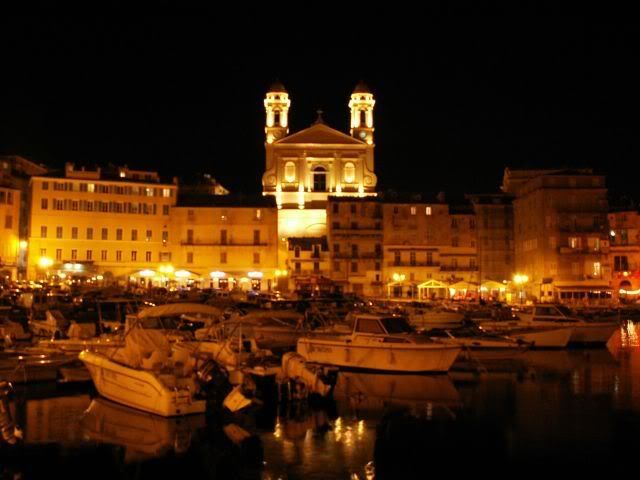 Early morning atmosphere: the sun is rising behind the Isle of Elba while the over-night ferry from Toulon (French mainland) is on the last part of its way to the harbour of Bastia: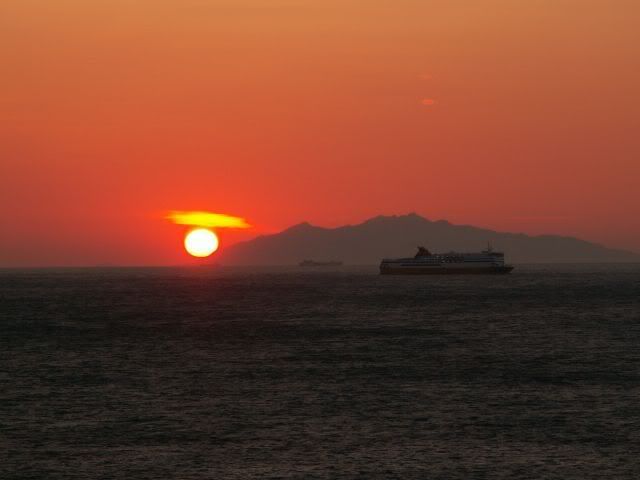 Erbalunga, a village on Cap Corse, the Northern end of the isle: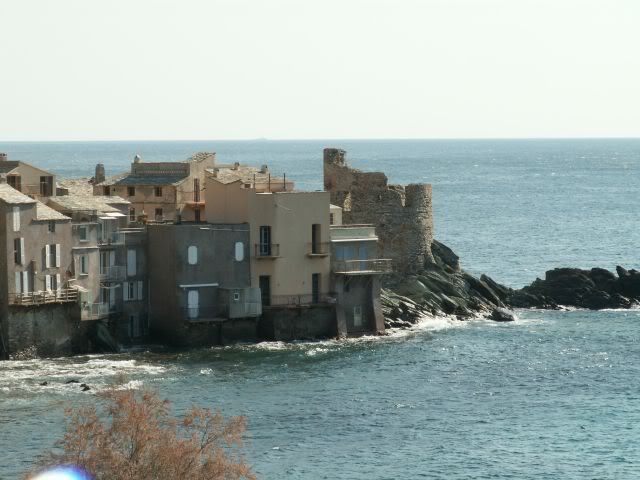 Landscape on Cap Corse: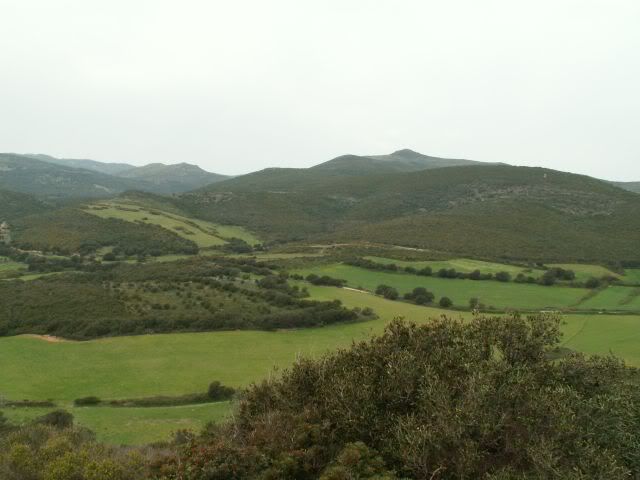 After three days in Bastia and surrounding, I took a train to Corte which is located in the interior of the isle: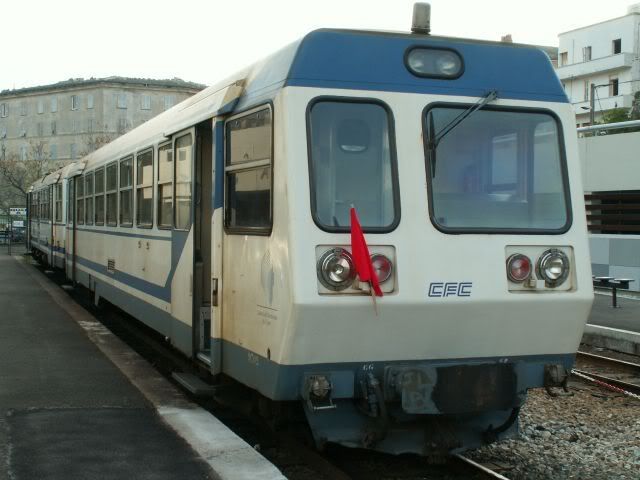 The town of Corte: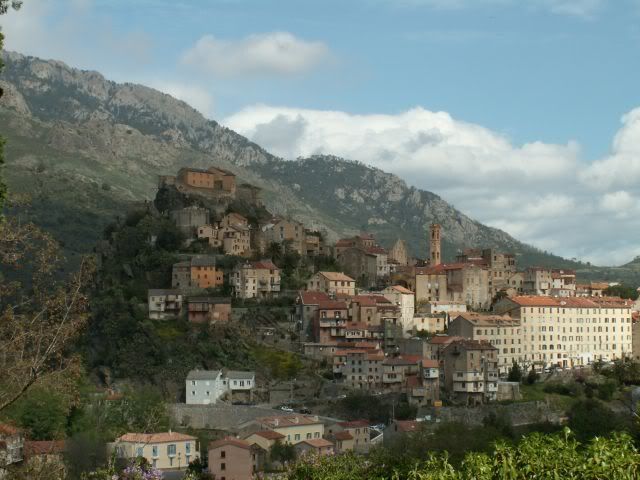 High mountains around Corte: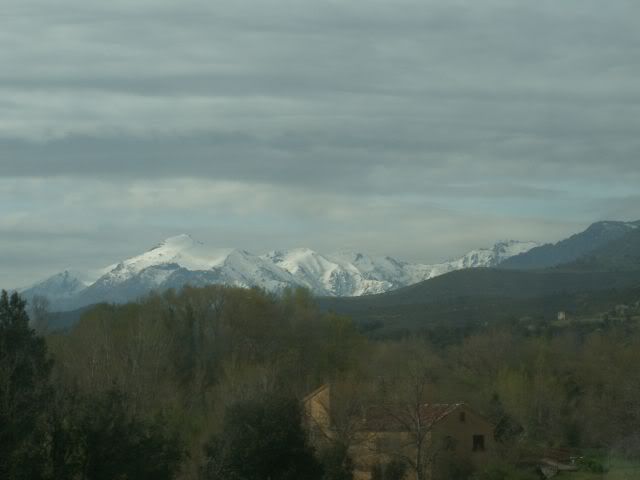 From Corte I took a bus to Ajaccio, the island's capital, which is located on the West coast: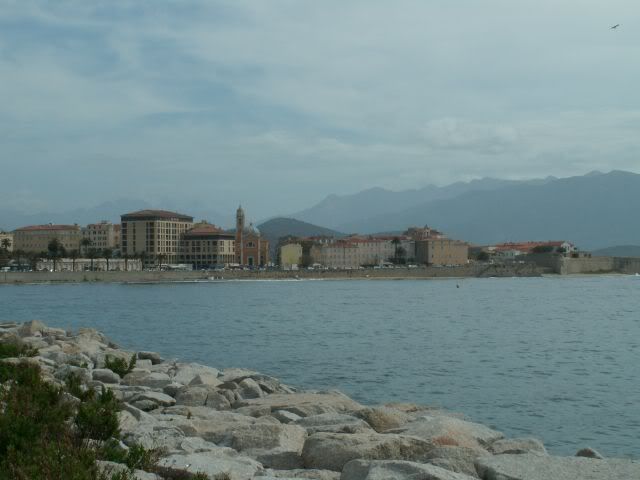 Then I returned to Bastia where I would catch my flight back to Stuttgart.
Sunday, 13 April 2008
Bastia (BIA) – Stuttgart (STR)
Airline: Germanwings
Flight number: 4U 2435
Scheduled departure time: 08:50
Scheduled arrival time: 10:10
Type of aircraft: Airbus A 319-100
Registration: D-AKNM "Mhhhh, Baden-Württemberg"
This aircraft was built and delivered to US Airways in 1999. In 2005, it was transferred to Germanwings, together with 8 other aircraft from the US Airways-fleet. It is wearing a special livery advertising Baden-Wuerttemberg, the region in the Southwest of Germany, with its many good restaurants.
And here are two pictures of this aircraft with its previous operator:
The bus between Bastia city centre and the airport isn't running very frequently on Sunday morning, so I had to get up early. Shortly after 6:00 am, I was waiting at the bus stop, together with 5 other German tourists who wanted to take the Germanwings service to STR as well, and a Frenchman who was flying to ORY with Air France. But the bus didn't arrive. 15 minutes after the scheduled departure time, a taxi arrived. The driver told us that the Bastia bus company had replaced the early Sunday morning service by a taxi as they were regularly expecting only one or two passengers. Unfortunately there was no sign on the schedule indicating this fact. He was surprised to see 7 people wanting to go to the airport. We asked him for a second taxi but he replied that there was none available at that time. He then decided to drive the way twice, taking the Frenchman (as his flight left first), two of the German tourists and me first and then returning to collect the remaining three passengers. He promised that everybody would be at the airport on time. And he was right – I met the three Germans of the second group later at the airport. The driver drove really fast and there was no traffic at all early in the morning. Obviously the Bastia bus company isn't prepared yet for the low-cost flights and the increasing demand for ground transport capacity that goes along with them.
Anyway, as I was in the first group, I arrived at Bastia Airport at 6:50, two hours before scheduled departure. The terminal building: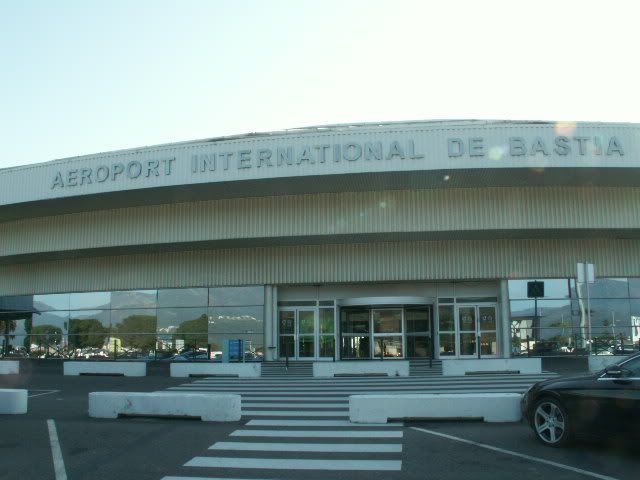 The terminal is equipped with a small restaurant and a few shops. Traditional Corsican elements are included into the modern departure hall: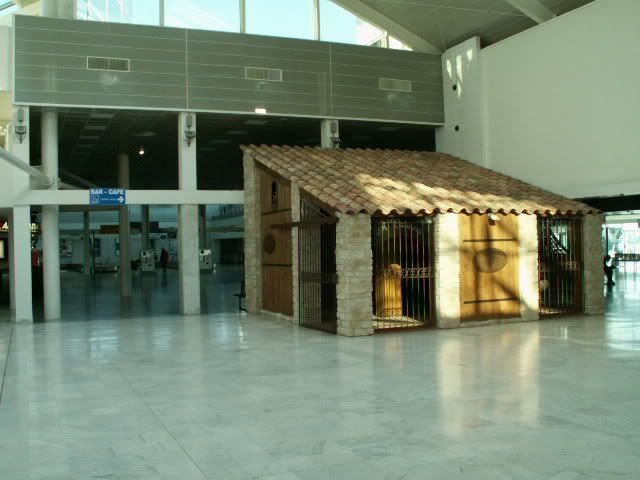 The check-in area: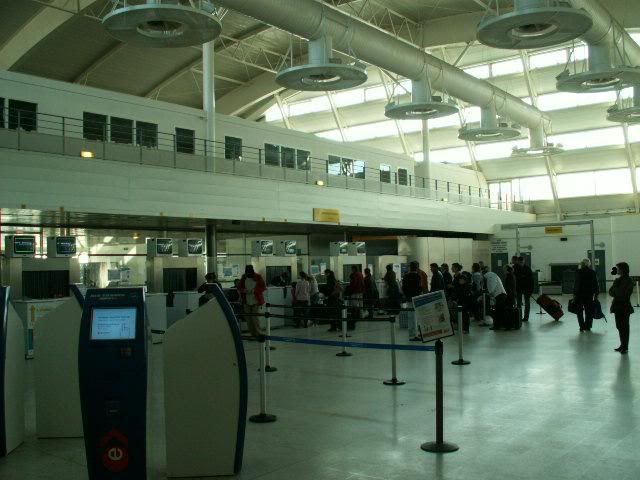 Traffic at Bastia is mainly dominated by Air France and its local partner CCM Airlines who operate frequent services to all important airports on French mainland. The only scheduled non-AF flights on that weekend were three Germanwings flights to CGN, DTM and STR and a Flynordic charter flight to CPH. During high season, LH will serve Bastia as well (from HAM and from DUS).
Two check-in counters for my flight to STR were already open. As there are nearly no other flights that AF at Bastia, I had expected that ground handling for Germanwings at Bastia would be done by Air France. But I was wrong: there is a small handling company at Bastia Airport called Satab Handling who handles the non-AF flights. How can they survive with that?
Anyway, the check-in process was performed in English language and a very friendly young lady gave me the boarding pass for my flight: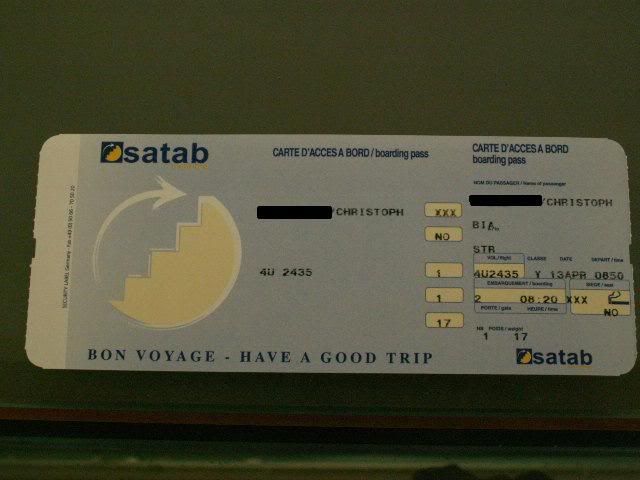 The terminal building offers some nice views to the apron. The only aircraft present were three CCM Airlines planes that were about to leave for ORY (A 320), MRS (A 319) and NCE (ATR 72).
Airbus A 319-100 of CCM Airlines, leaving for Marseille: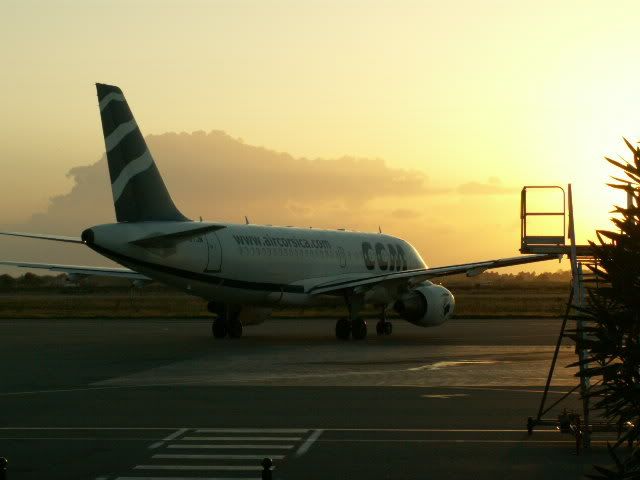 Then I passed security control and entered the gate area. The small airside café closed after the last Air France / CCM departure at 8:00 – no coffee for the Germanwings passengers.
Bastia Airport is equipped with a most modern luggage handling system which I found surprising for such a small airport. Glass fronts make it visible for passengers: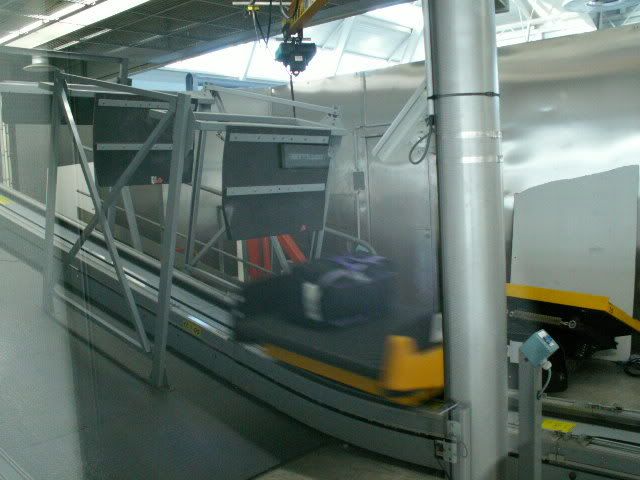 At 8:10, the Germanwings Airbus arrived from STR: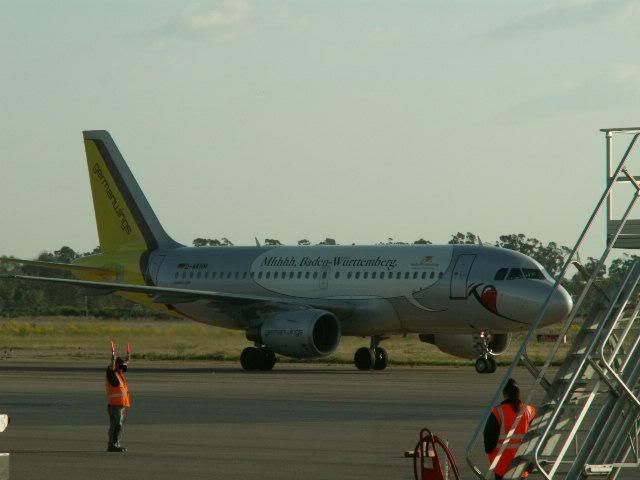 Ground handling staff consisted of five persons (+ ramp agent) who were doing the whole handling process (stairs, luggage, cleaning, etc.). D-AKNM on the ramp:
Boarding started at 8:30 which was 20 minutes before scheduled departure. The gate agent, who had been one of the check-in agents, read the boarding announcement from a piece of paper (in English language only; there was no French announcement). Then all passengers walked the short distance to the aircraft. Again I boarded through the rear door and took seat number 23A. This time there were about 50 passengers on board which was a load factor of nearly 40%. Passengers were mainly Germans, including a group that was connecting to HAM, but there was a French family as well. The captain made a pre-flight welcome announcement. Then the three flight attendants (two female, one male) performed the safety demo. Soon we were off-block and taxied to runway 34: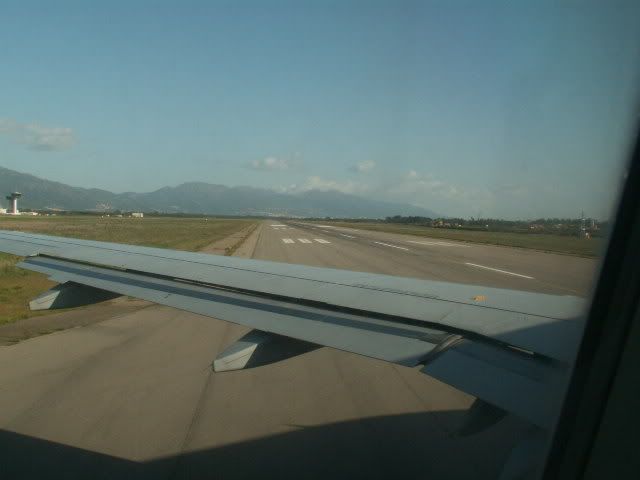 Then we took off in Northern direction: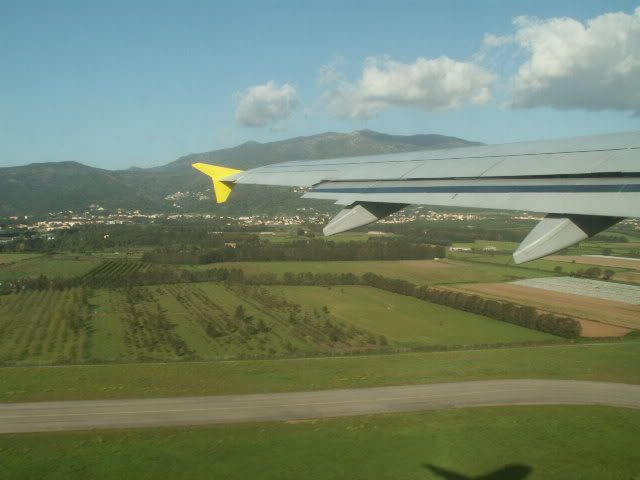 The "Etang de Biguglia", a lake close to the coast: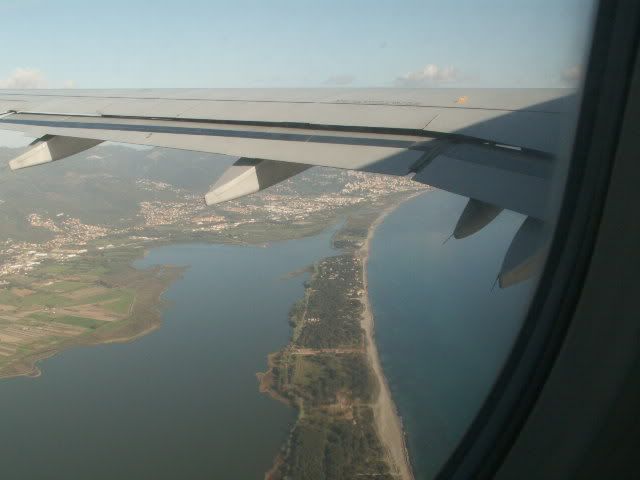 The City of Bastia: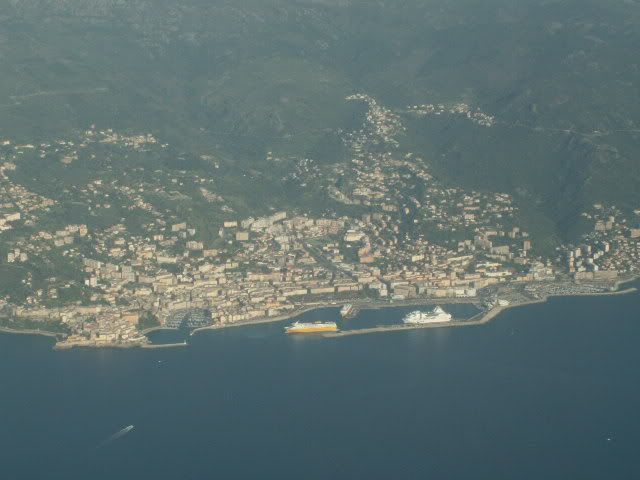 The village of Erbalunga on Cap Corse: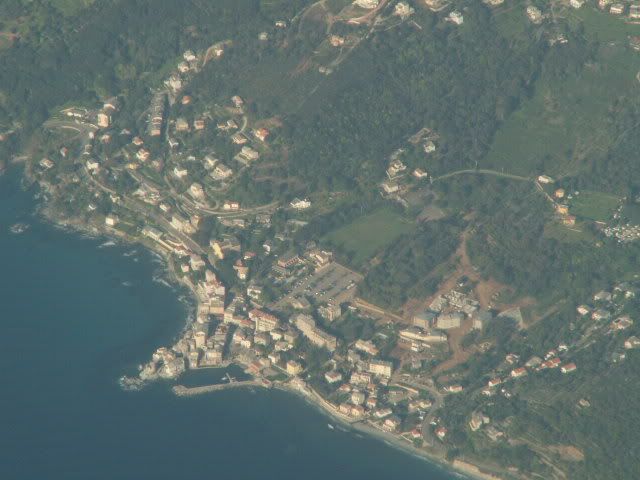 Last view of the isle:
The first officer, who was the pilot flying, came over the microphone and informed us about our flight route that would be Bastia-Genoa-Milan-Zurich-Lake Constance-STR. Cabin crew offered food and drinks; I had a coffee and a croissant for EUR 4.50: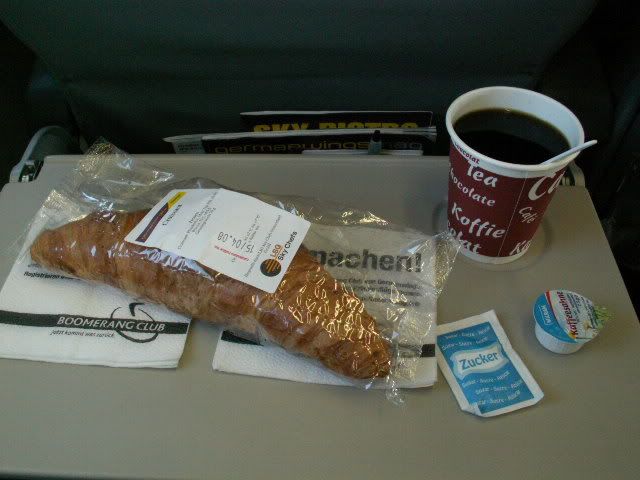 The Italian coastline: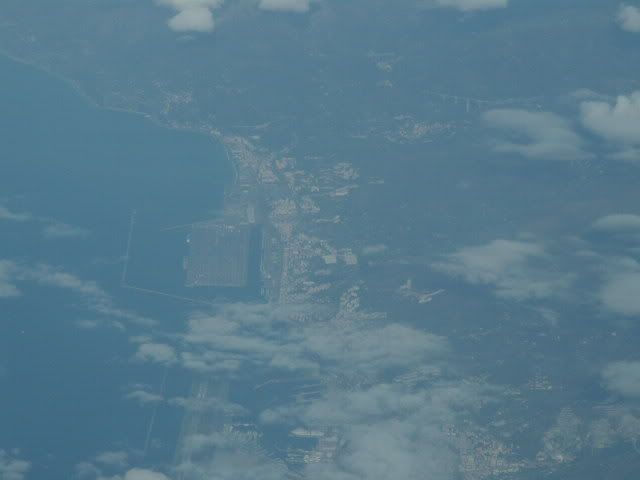 Milan Malpensa (MXP):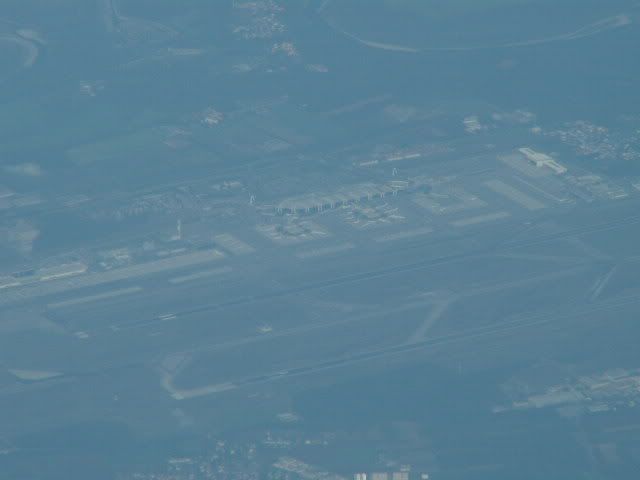 The Alps with Lago Maggiore (I think):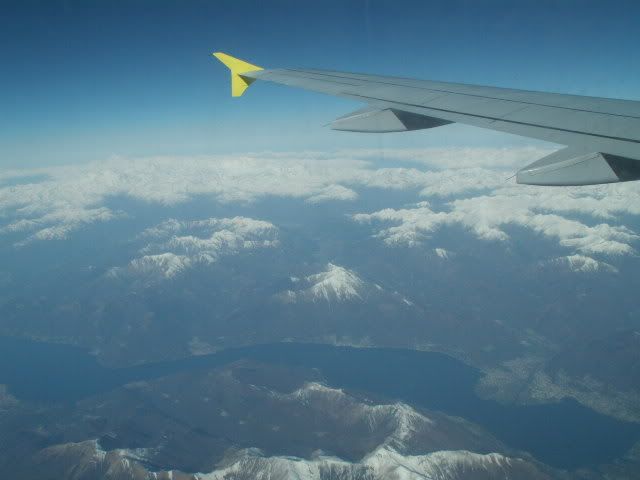 The Alps again: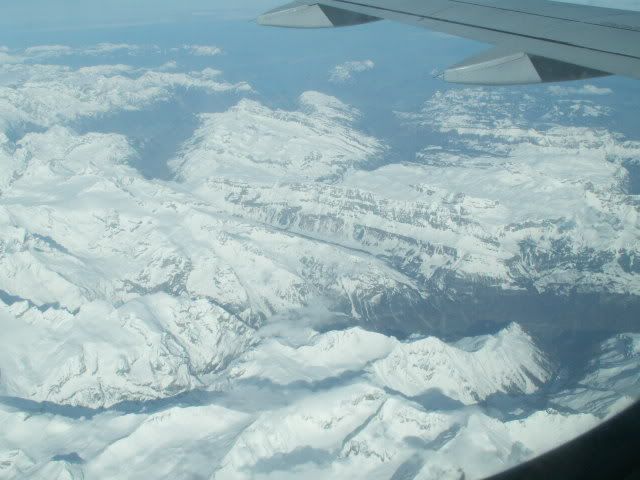 Southern Germany: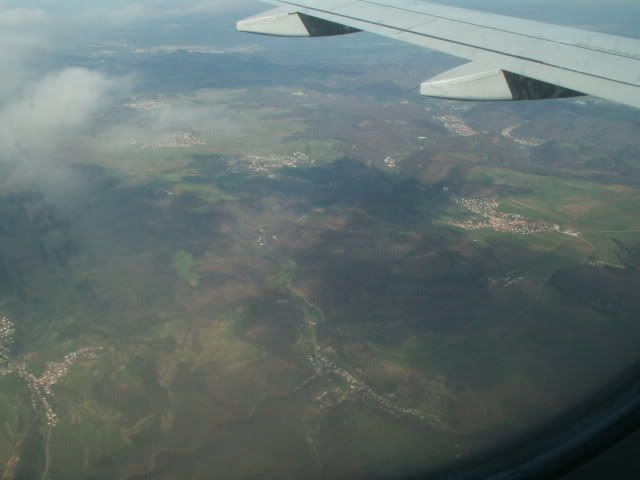 "Burg Teck" (Teck Castle), near Kirchheim: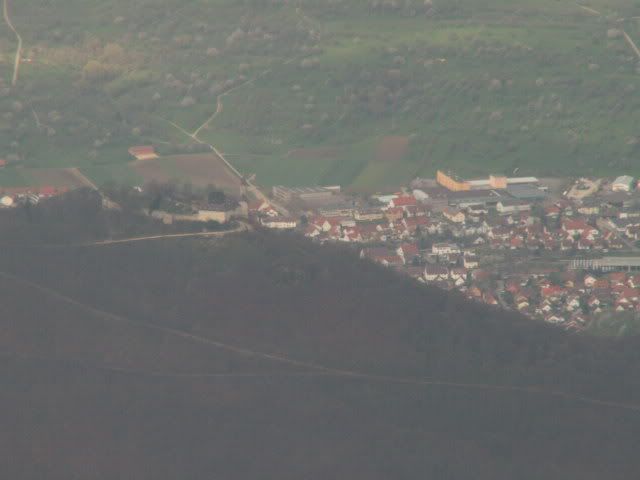 Stuttgart Airport was already visible: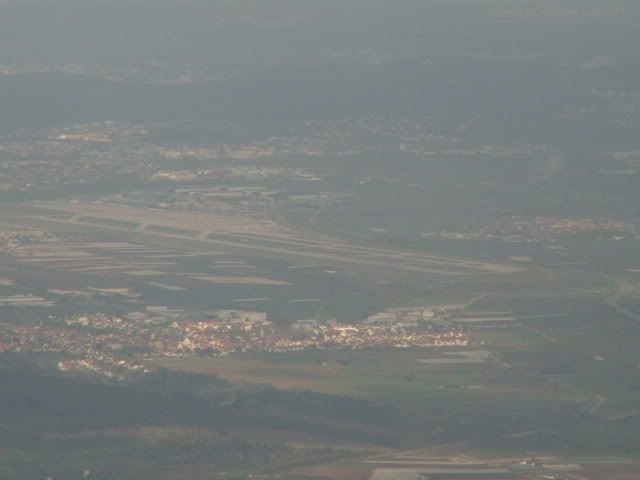 The town of Neuhausen: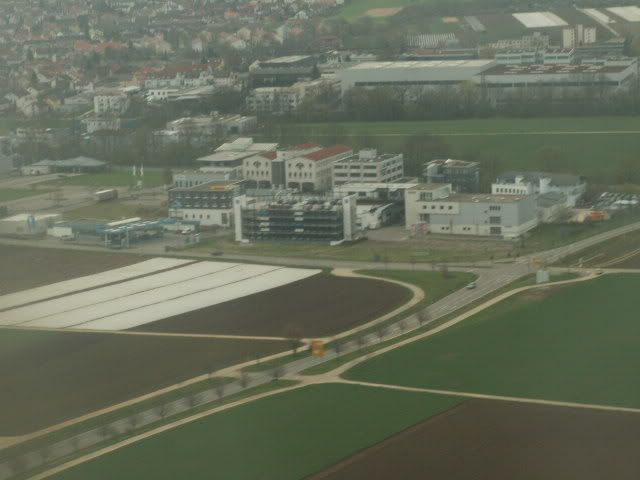 We touched down on runway 25 and taxied to a parking position on the apron. Three Germanwings sister ships: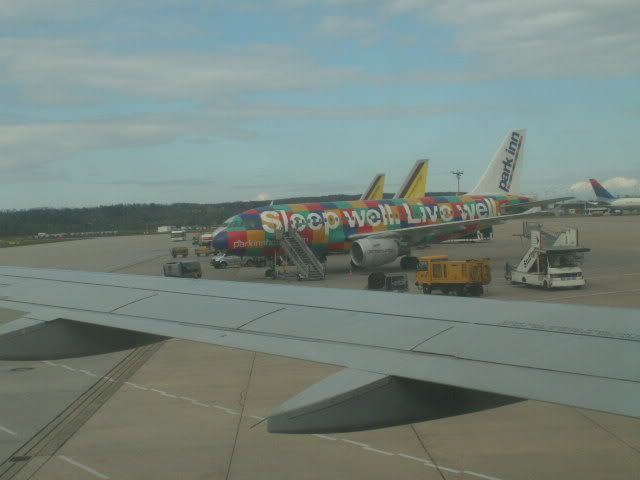 We were on-block at 10:10 which was 10 minutes ahead of schedule. Leaving D-AKNM: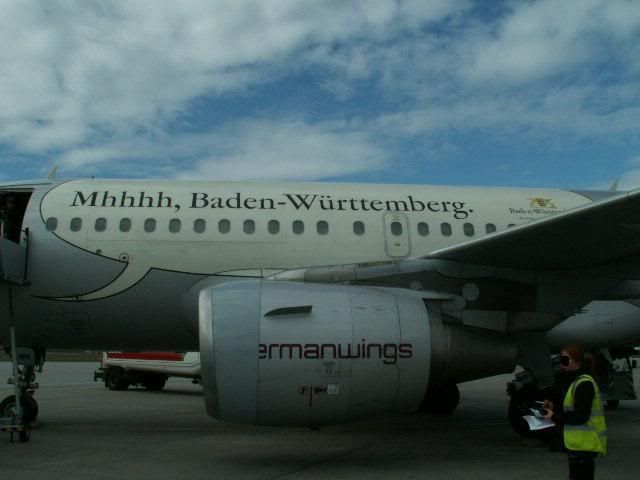 A bus took all passengers to the arrivals area of Terminal 3. Luggage arrived quickly and I took a train back home.
Conclusion:
Germanwings offered good value for money. On-time flights and a friendly service. I really dislike their free-seating policy, although this was no problem on these flights due to the low load factor. And from May 2008, they will give out assigned seats anyway, so no problem for me to fly Germanwings again.
The Isle of Corsica is really worth a visit with its beautiful landscape, the interesting coastline and the high mountains, as well as the Mediterranean cities. If you should ever get the chance to visit the island, go there!
Thanks for reading my report. Questions and comments are always appreciated.
Regards
Christoph