After a nice afternoon and evening in Berlin it was time to go head back to the airport. I took a U-Bahn to the THF airport.
I got there early and had more than 3 hours to kill. Therefore I tried my luck at the check in and asked if I could check in early my bag. It was not a problem and than i could wonder around and take few shots.
Again one more shot inside the airport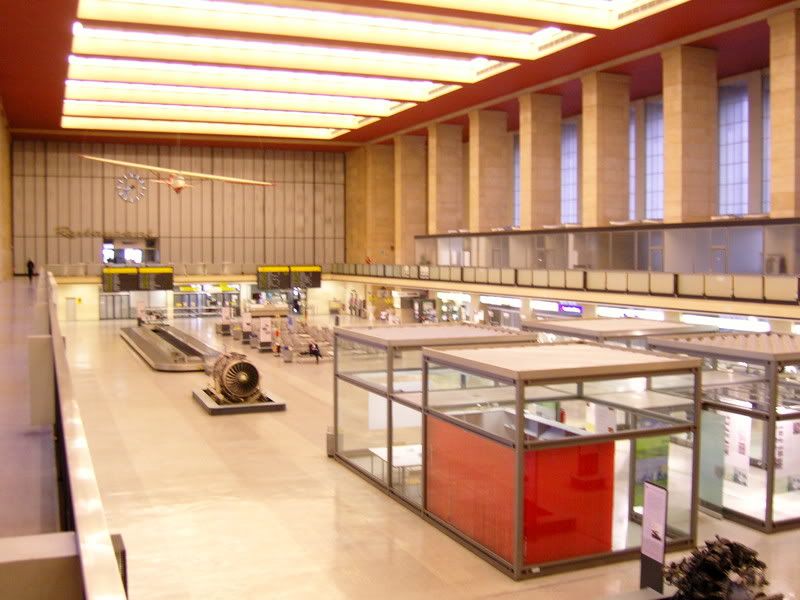 a small shop outside the terminal for aviation fans.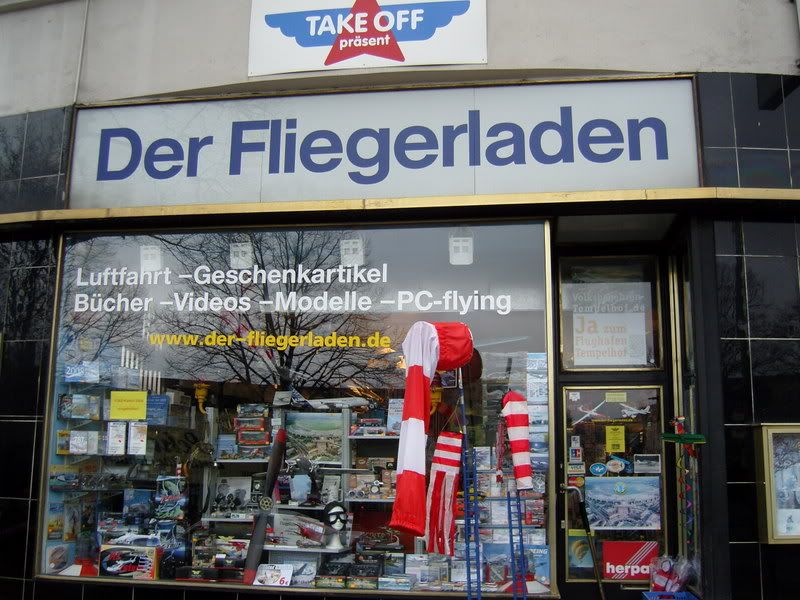 April 18, 2008
Berlin (THF) - Brussels (BRU)
Dep. 11:40 - Arrival 13:05
Flight no. SN 2582
A/c. Avro Jet 100
Seat 06F
Pictures of my boarding pass and baggage tag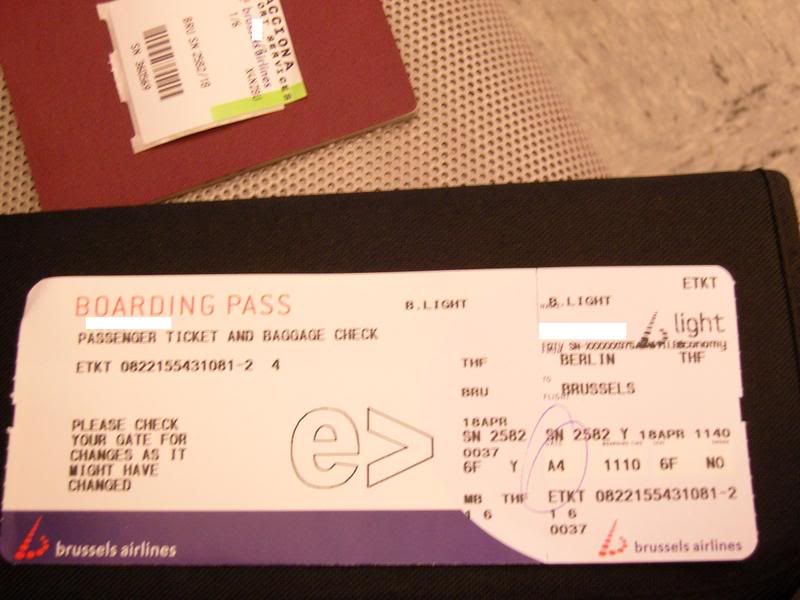 About one hour before departure I went through security and directly to my gate to take some pictures.
It was very peaceful at the airport, very little activity.
FEDEX ATR 42
Today's flights to BRU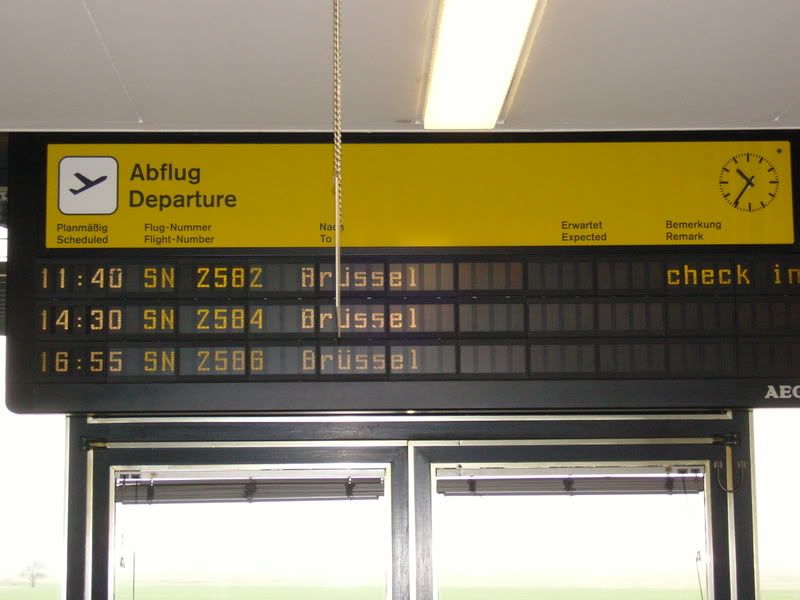 Saab 340 from a Swedish Operator (nothing written on the a/c) therefore no idea what airline it is. The flight came from and was heading to Vaxjo, Sweden.
My a/c in the terminal.
Business Flight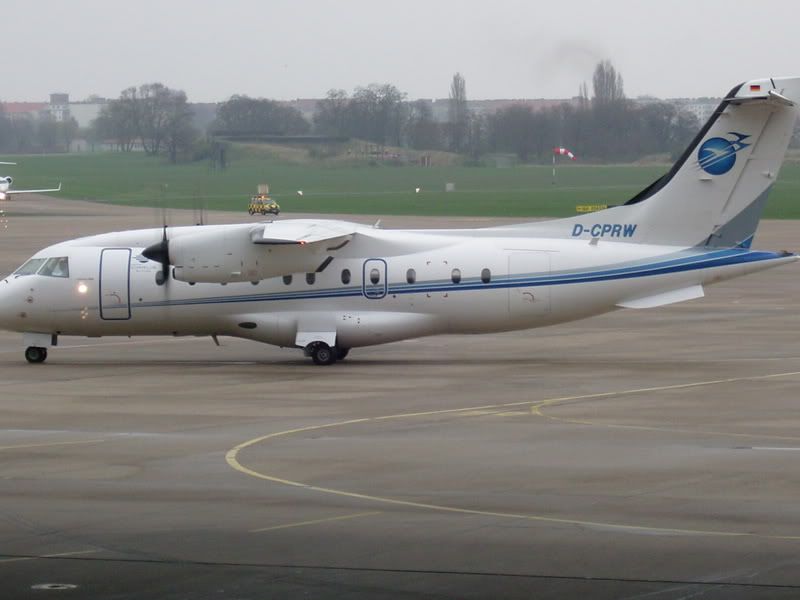 Walking towards the a/c
Taxing for departure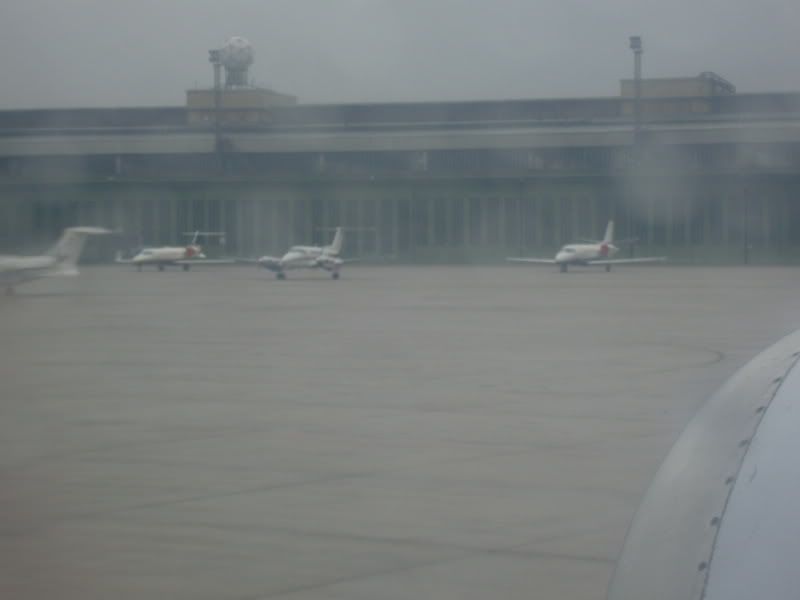 Shortly before landing in BRU - any idea what airport is it?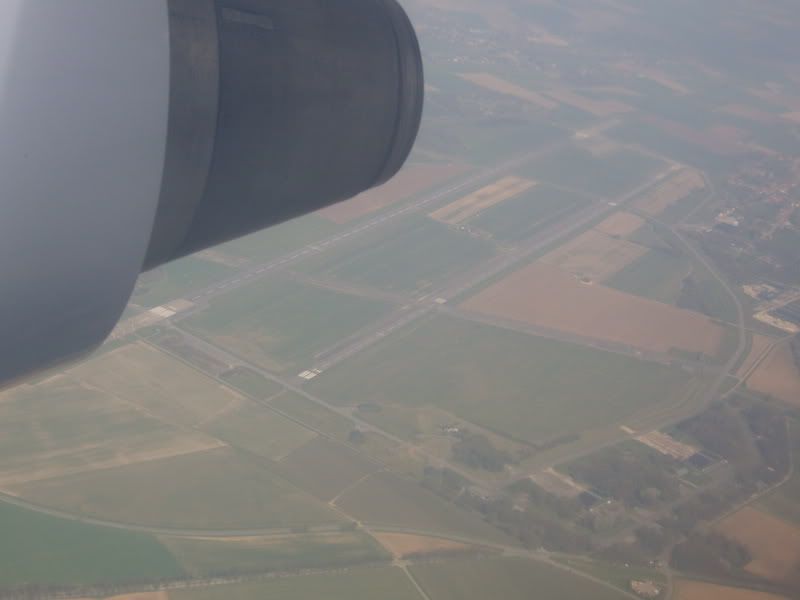 VLM Fokker 50 in BRU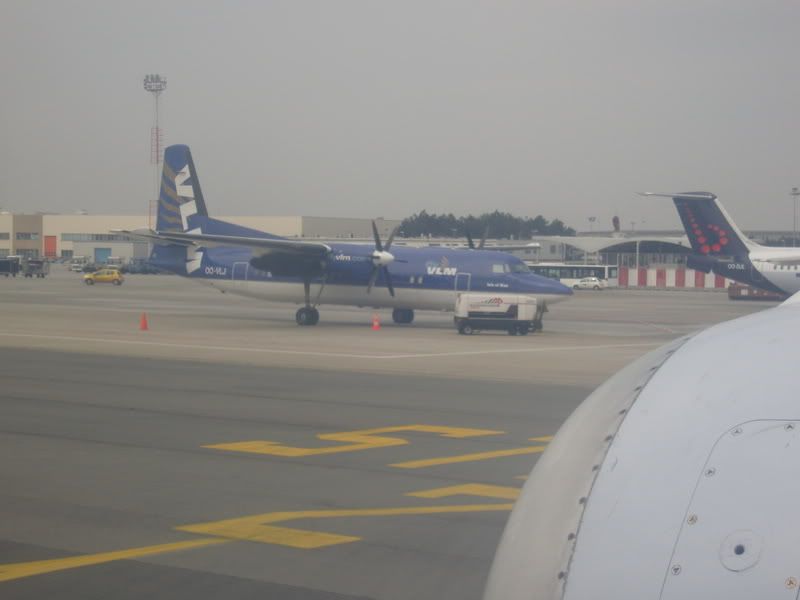 parked at the remote stand, pax taken by bus to the terminal bldg.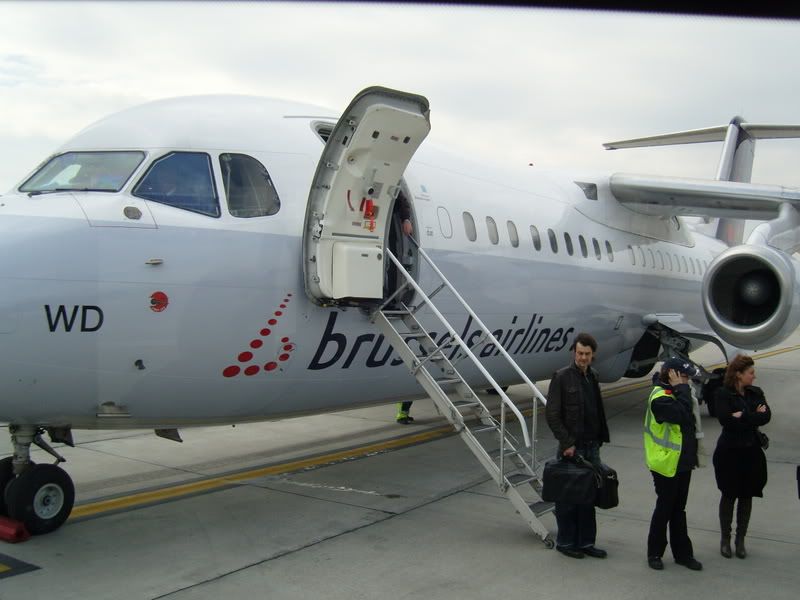 Pics from the bus
Inside BRU departure hall
I had 4 hours to kill before my scheduled flight with Sky Europe to PRG. So I walked around the airport terminal.
Pic from outside
Inside
At about 15:00 hours I was able to check in for my flight to PRG.
Boarding pass and Baggage tag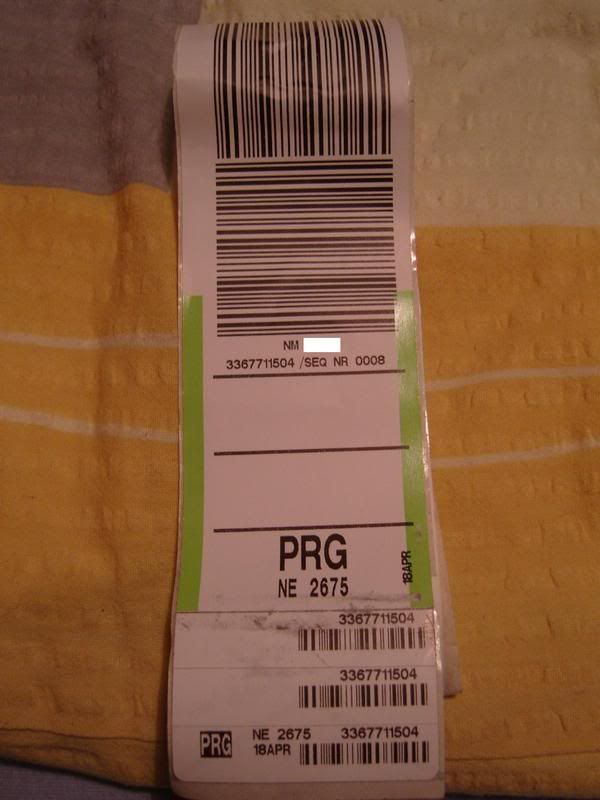 Than I head toward the security
Passed the security check towards gate area A
Friday morning it was very thick fog in PRG and many flight were cancelled or delayed. It has affected also my flight to PRG, which suppose to leave at 17:00 after was delayed to 18:10, 18:40 and at the end we departured at 19:10.
April 18, 2008
Brussels (BRU) - Prague (PRG)
Dep. 17:00 - Arrival 18:30
Flight no. NE 2675
A/c. B737-700
Seat 03F
Few shots from the terminal building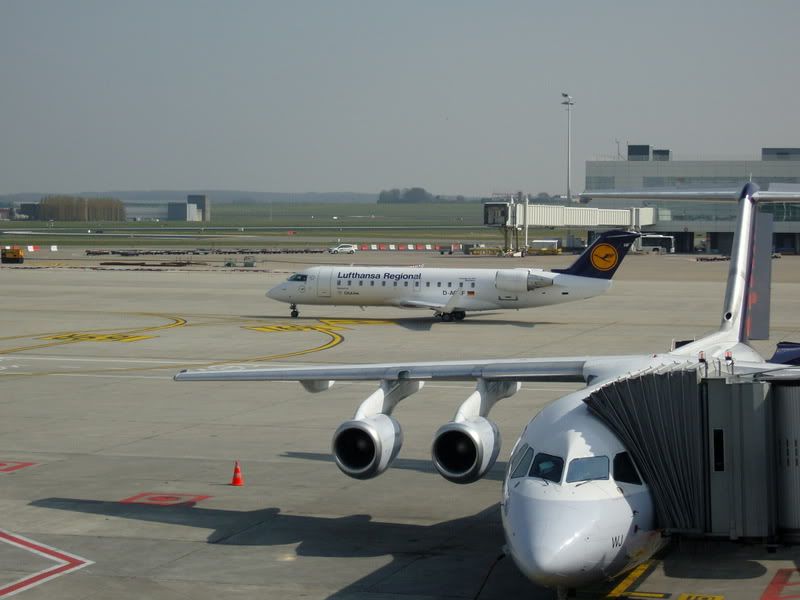 Travel Service on its way to Budapest
Cimber Air
Finnair to HEL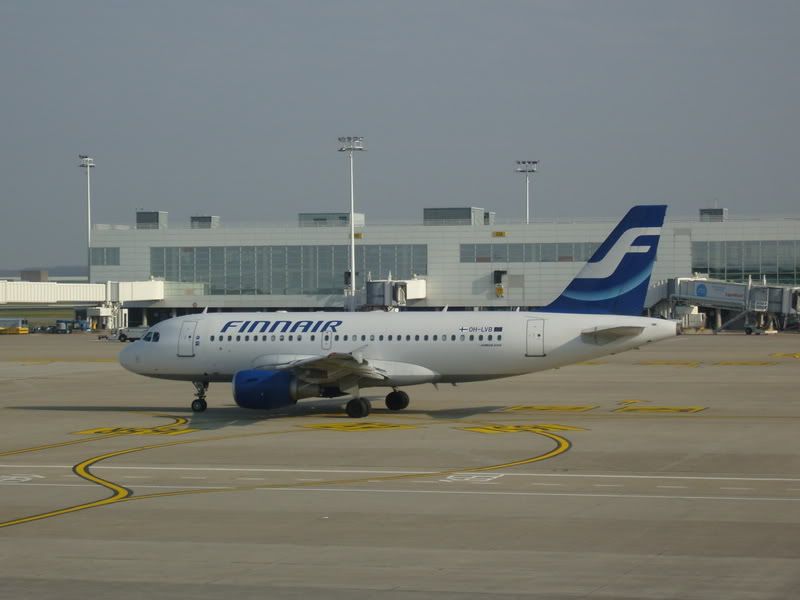 B707 of NATO Forces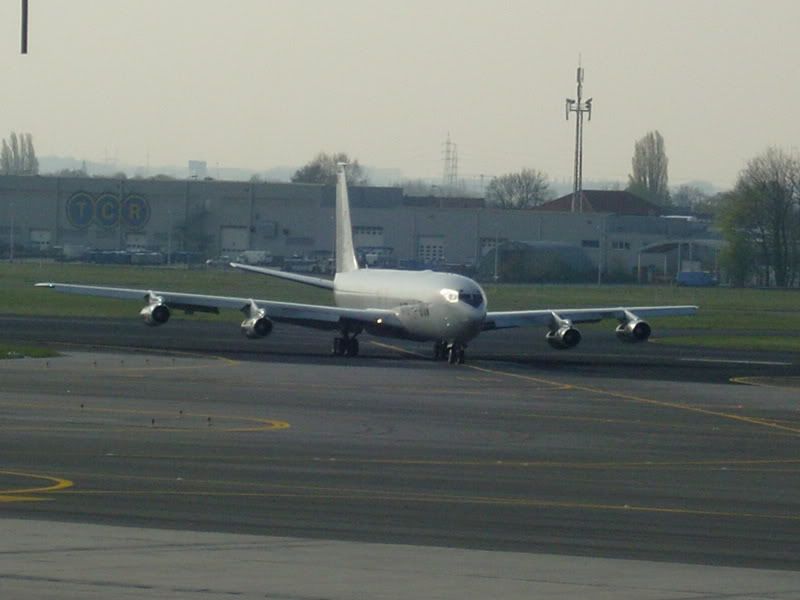 My a/c that will take me to PRG today.
Sterling in New c/s
Gemini Air Cargo
View from my seat. The Lufthansa CRJ flight was heading to MUC
Somewhere above Germany
That is it. I hope you have enjoyed my trip report and the pics.
Comments welcomed and appreciated.
Ales