When I saw United was operating the 744 domestically, I knew I had to jump on it.
My trip started on 15 April 2008 in San Diego. I took the last Southwest flight of the day to SFO. Operating at WN 459, this 737-300 (N331SW) saw 30 people get on at SAN. Departure went as scheduled. This bird was very rugged inside and out. The paint was very faint on the outside, the interior was very rough...time to give this 733 some love, Southwest! Below is a photo portraying the exterior a couple months prior...
View Large
View Medium


Photo © Olaf Juergensmeier
Having taken a day trip to SFO the day before on Virgin America, this interior shot is a sad comparison...
When booking two back-to-back SFO trips, I purposely chose 2 of the 3 fierce competitors on the SAN-SFO route. As a consumer I wanted to do a side-by-side comparison of VX and WN's product. If this were a baseball game, Virgin America would have hit the 10-run rule in the first inning. I don't dislike WN, but they have some real catching up to do...
Upon arriving at SFO, I boarded the BART to venture into the city. The BART broke down in the middle of a dark neighborhood. They killed all power to the train in attempt to restart it. So, poor me stuck in a dark train in dark neighborhood in the middle of ??? Twenty minutes later, the train was back running... When I arrived at Powell St, I met fellow Anetter Superfly for dinner at a Thai restaurant, kicked back a few beverages then ventured over to Gold Dust where he showed me how to drink Irish Coffee like a professional.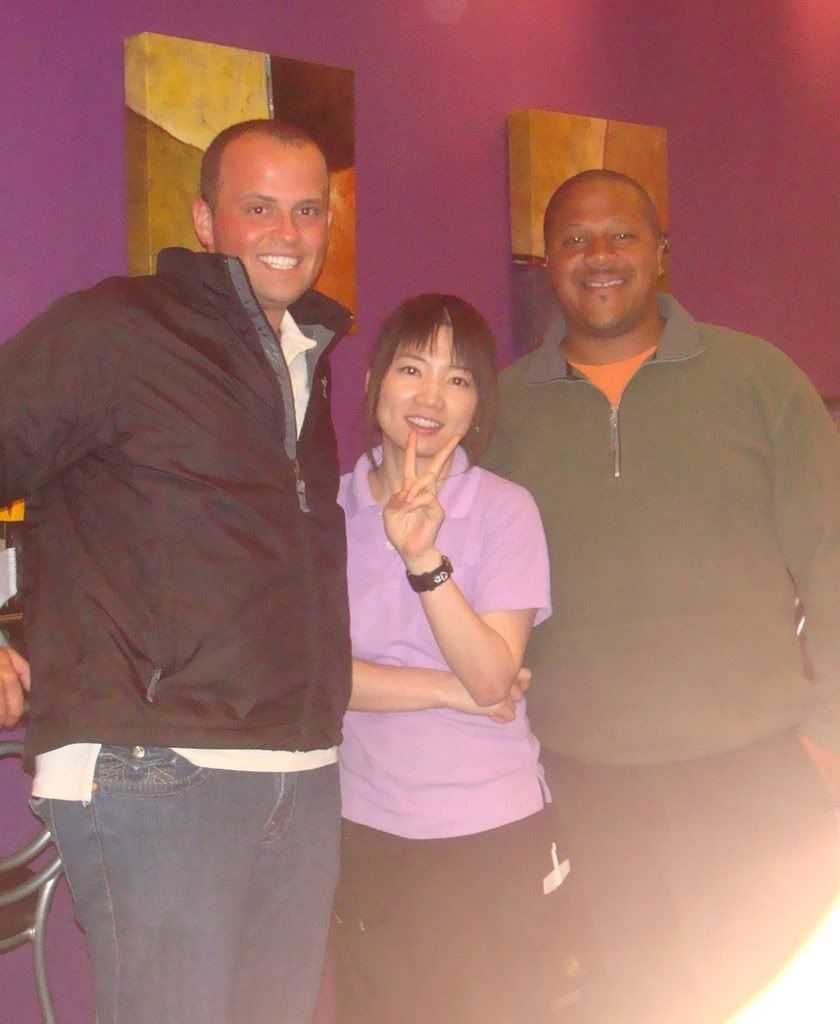 bored on the train...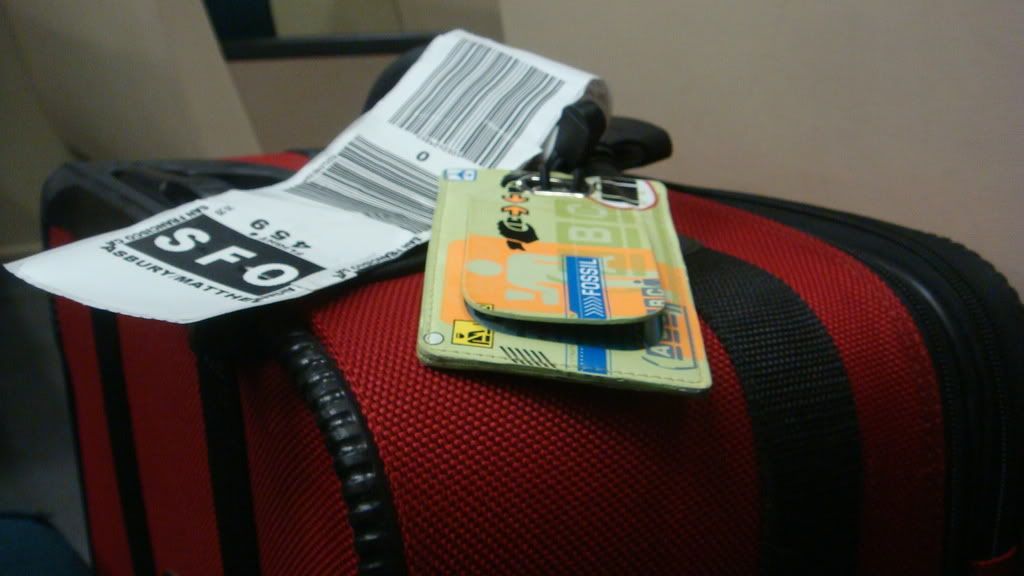 2AM, back at SFO...
Slept on and off for a couple hours in the airport...then checked in and got through security by 4:30AM.
4:45, coffee in hand, walked up to gate 82, just as the 744 was pulled up (N122UA) with the old colors nose cone...
From 57K, 777 pulled in next to us...
We backed out of the gate on-time, taxied to just short of runway 1R...sat there for a few minutes (thought maybe burning off a little extra fuel)...captain came on and announced an electrical problem in the #1 engine, getting in touch with maintenence. 30 or so minutes lapsed, captain came back on an declared we had a failed generator in the #1 engine, but received FAA approval to fly with 3 other functioning. According to the ones up top, we were aboard a full flight, flying with a take-off weight in excess of 600,000 pounds, take-off speed 170mph, and would benefit from a 100+mph tailwind en route to Chicago. Cleared for take-off...
Being my first 747, I was super excited to take lots of photos...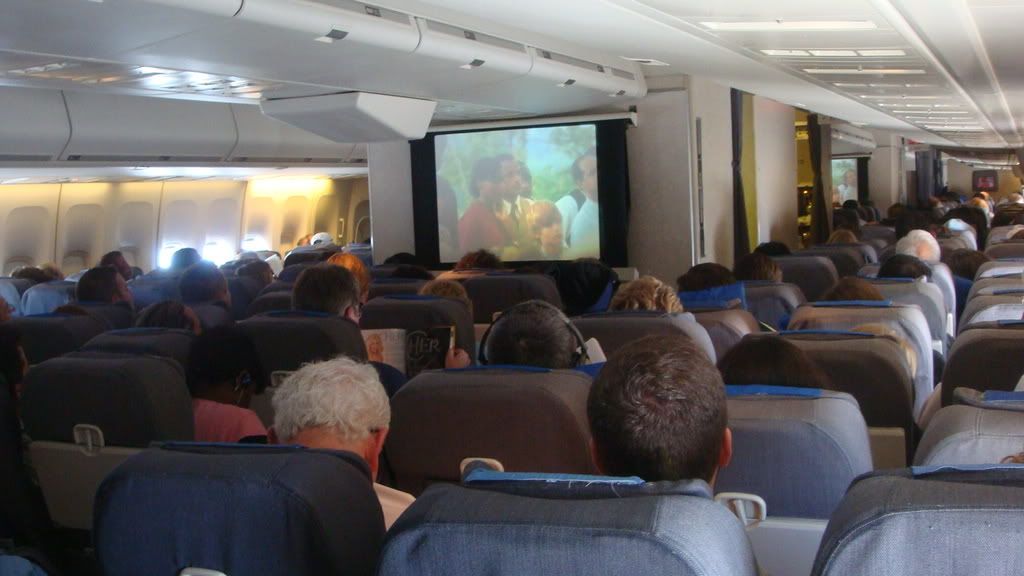 Key benefit of flying United...
Once approaching ORD, the captain announced that only 2 runways were active at ORD due to high winds. So we did a little circling...
On final...
My first 747 landing...
...or not
The captain announces a few minutes later that the botched landing was due to an aircraft entering the runway without permission and that we'd circle and "try that again"...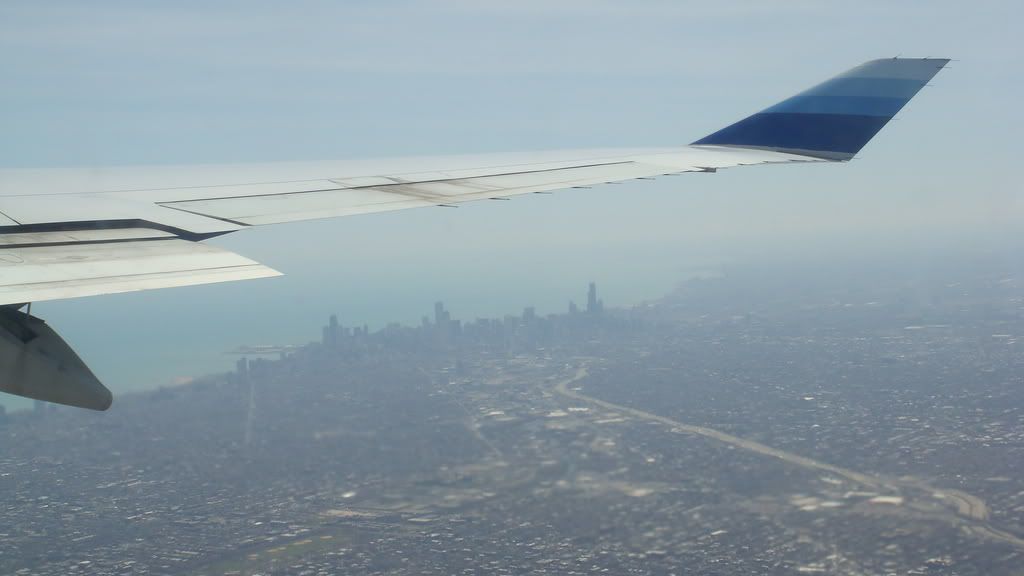 Nice view on our 2nd approach...
Just deplaned, and got to see the bird in the light, lots of paint missing...
During the layover, I ventured out of the airport and over to the ORD airline memorabilia store (note the "50% off" sign, the store is closing it's doors for good, sad sad...been going there since I was a tike)...
Back to the terminal, and on board my E170 looking back at the 744 I arrived on...
Arriving into Indy, note the new midfield terminal...
Over the Indianapolis Motor Speedway...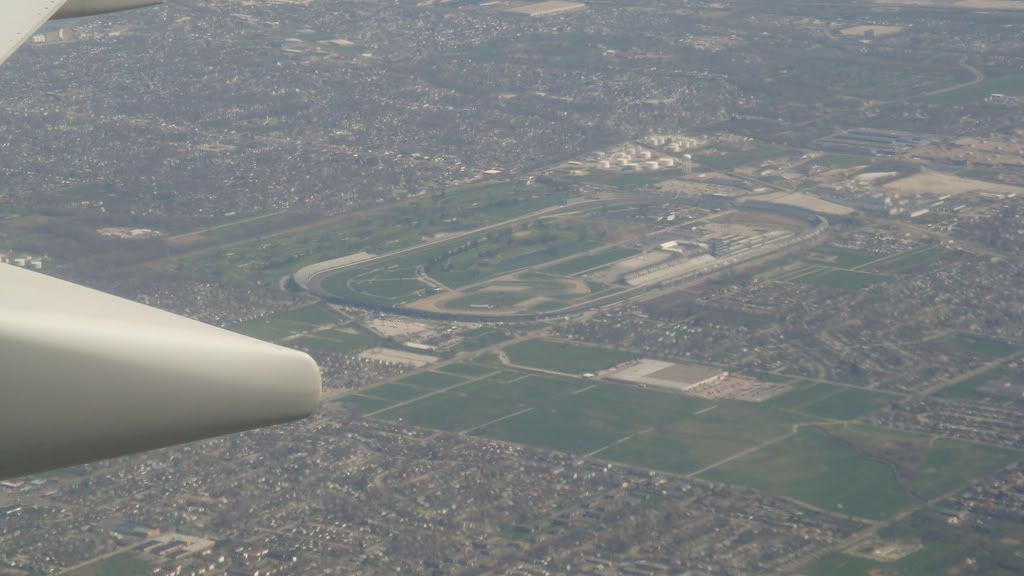 Touchdown, along with a view of the new IND terminal to open later this year...
And another...
While in Indianapolis, I spent time with family and friends, celebrated my b-day, and experienced the 5.2 earthquake and aftershocks. I lived in Indy for 21 years and had never felt and earthquake till I moved to San Diego. The weather was great in Indy, so everyone seemed to think I brought the weather and earthquakes from CA.  
On the return trip to San Diego, I used my favorite carrier...Frontier.
IND-DEN, seat 17D on N927FR (Flip the Bottlenose Dolphin)...
DEN-SAN, seat 18D on N903FR (Ozzy the Orca Whale)...
Note the ambulance above, here was a medical emergency on the flight. A gentleman in row 3 was experiencing difficulties during the flight and had fainted. 2 of the 3 F/A's attended to him the rest of the flight, along with 3 other doctors that were aboard. One female aboard was identified to the rest of the passengers as a ER Phyisican and was going to be taking care of the ill passenger for the duration of the flight. Prior to landing, the captain announced that we were going to be met by emergency personnel upon touchdown at SAN. We were met by a police car, an ambulance and a firetruck at the gate. We were directed to stay seated and buckled until all paramedics had deplaned with the ill man. All was executed as planned.
Service was great on Frontier as always!
http://flightaware.com/live/flight/S...9/history/20080416/0329Z/KSAN/KSFO
http://flightaware.com/live/flight/U...4/history/20080416/1335Z/KSFO/KORD
http://flightaware.com/live/flight/T...2/history/20080416/1958Z/KORD/KIND
http://flightaware.com/live/flight/F...7/history/20080421/1618Z/KIND/KDEN
http://flightaware.com/live/flight/F...3/history/20080421/2043Z/KDEN/KSAN
On the way home, and so is Ozzy...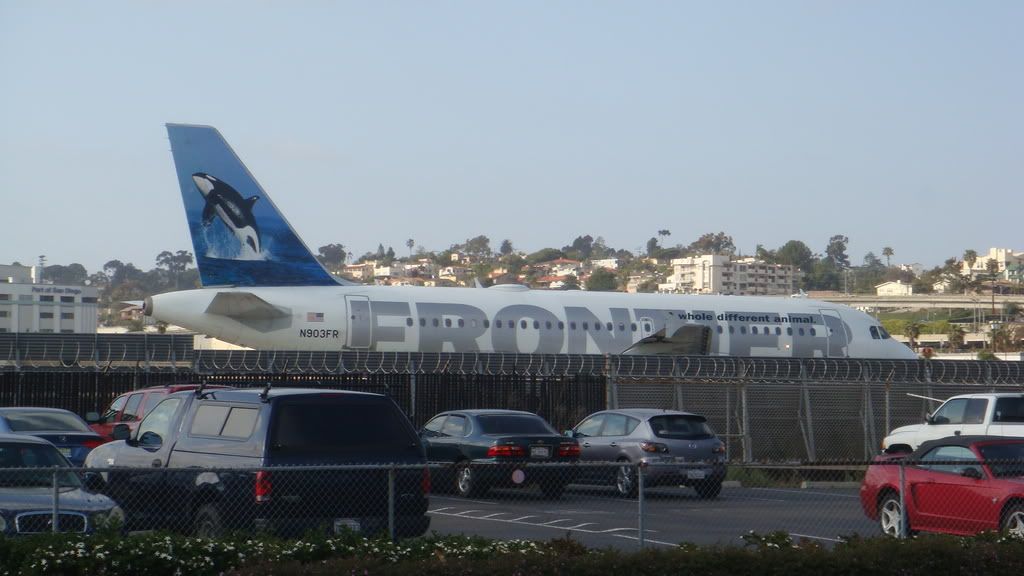 [Edited 2008-04-23 18:35:15]
[Edited 2008-04-23 18:42:57]