The purpose of this trip to Hong Kong was to attend the first stage selection process for Cathay Pacific's Cadet Pilot Programme that was to take place on 7th April. Stage 1 was to consist of a series of tests and if successful in the tests I would be invited for an interview.
I received an email from CX telling me that my application had been successful, and I had the chance to attend stage 1, this was received slightly over one month before the stage 1 date to give me enough time to arrange for travel to Hong Kong. Qatar Airways was the cheapest option for LHR-HKG, although taking the longest! At £379 this was a bargain compared to BA,VS and CX who were all charging at around £600+. Even Oasis was charging around £500. Good job I didn't book on them anyway as I wouldn't have been able to get back!!
So booked on QR, here's how the trip went...
1st sector:
Date: 05 April 2008
Airline: Qatar Airways
Route: LHR-DOH
Flight No.: QR006
Aircraft: A330-203
Reg: A7-ACB
Seat/Class: 32K Economy
Scheduled: 10:50 - 19:45
Actual: 10:49 - 19:26
Flight time: 06:13
Block time: 06:37
View Large
View Medium


Photo © Paul Jongeneelen
With no online check-in with QR, I arrived at Heathrow Terminal 3 for check-in 3hrs before the departure.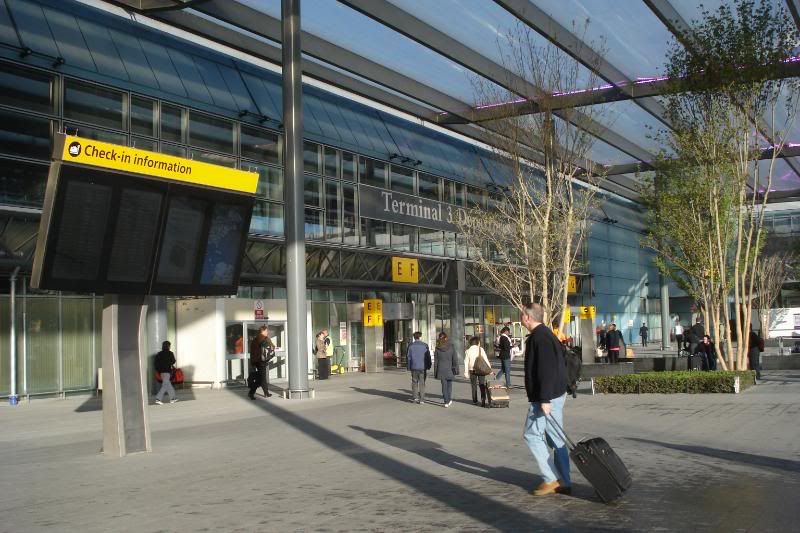 As usual the check-in area was packed, but the QR check-in queue was not too long. Check-in was done fast and efficiently.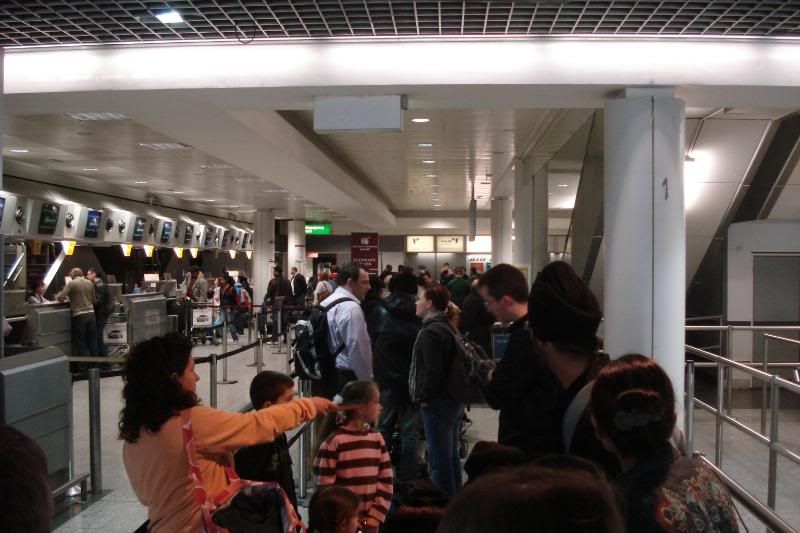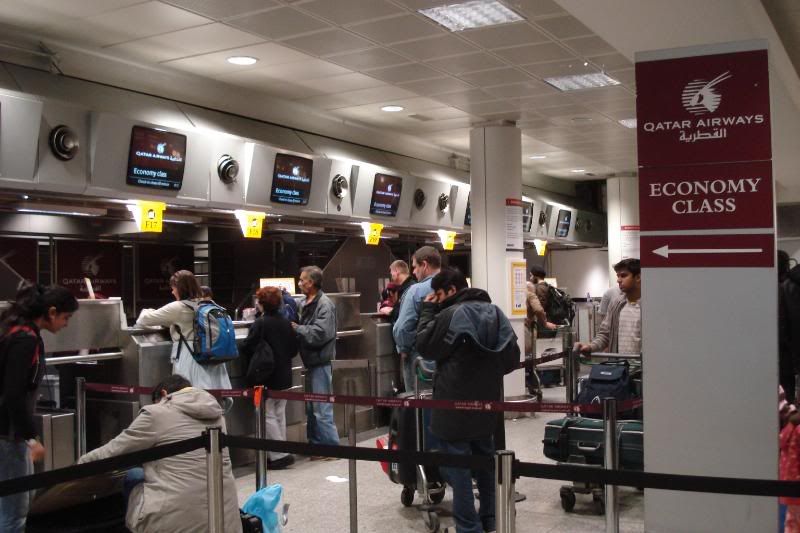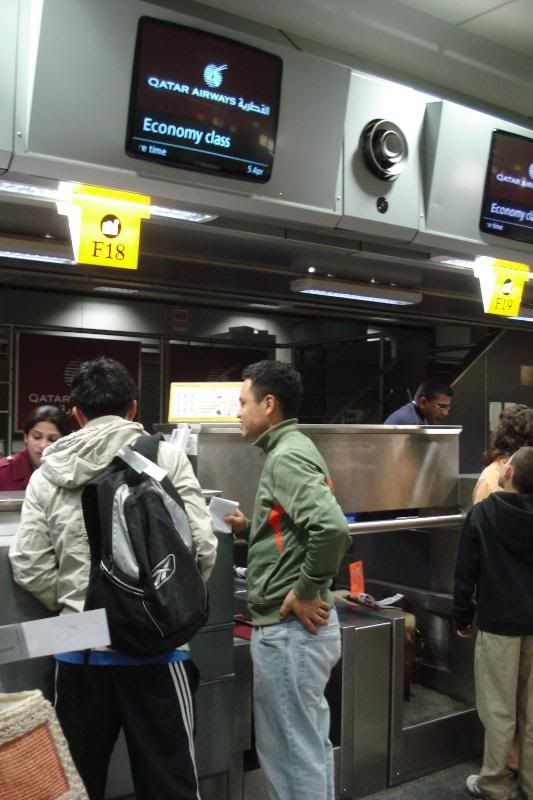 T3 departure lounge, fully packed.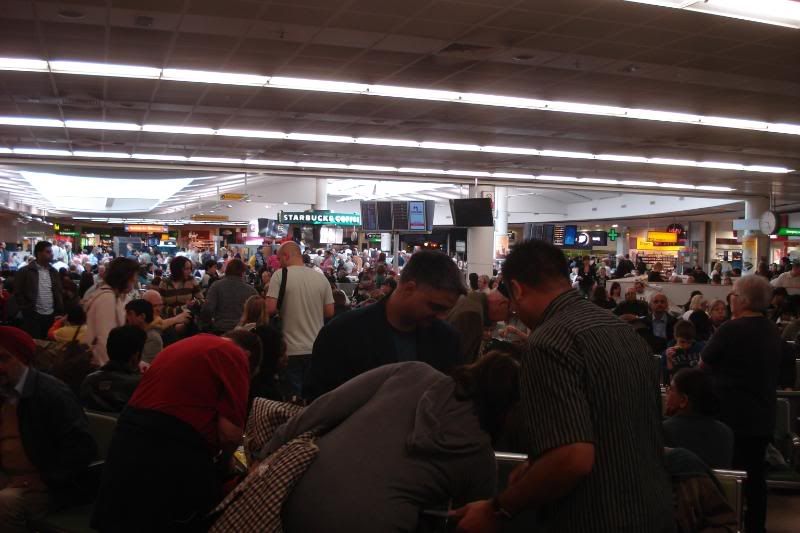 T3 departures that morning, hate it when the pic is showing all the code share flights!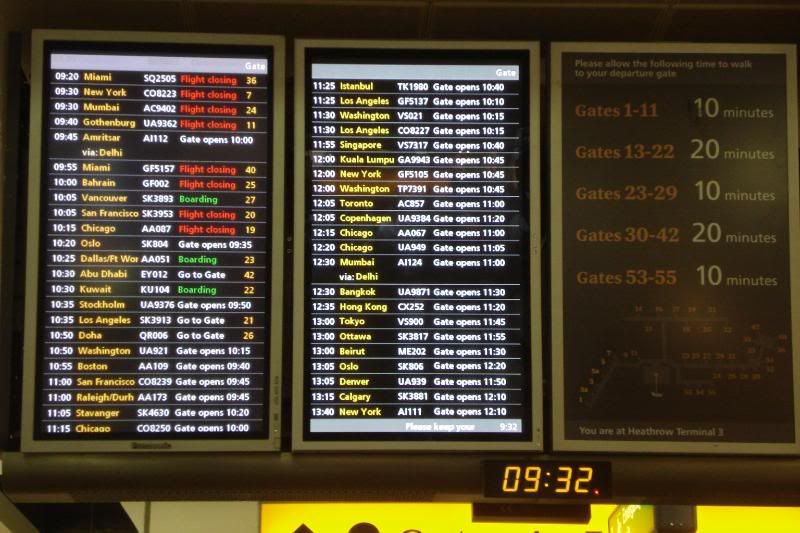 I took a walk to the new gates at T3 to see if the A380 was there, it was! still think the 747 looks better though...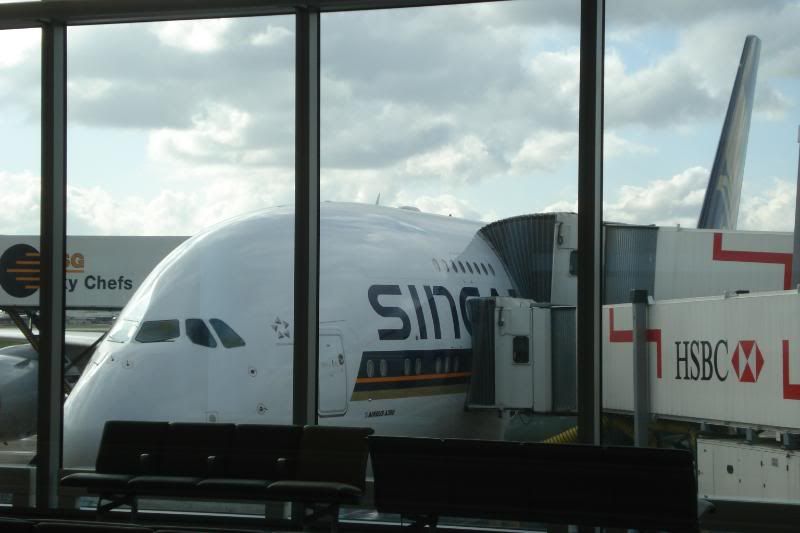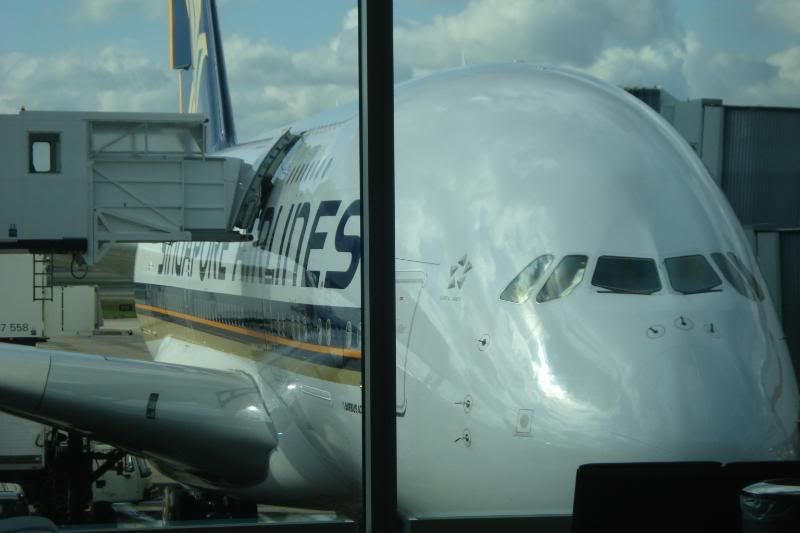 CO 772 over at T4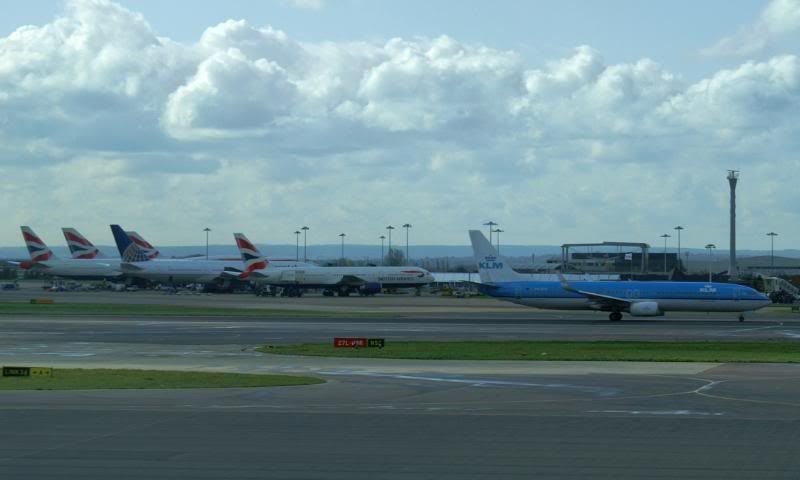 VS A346 has just been pushed back and taxiing out for departure to New York.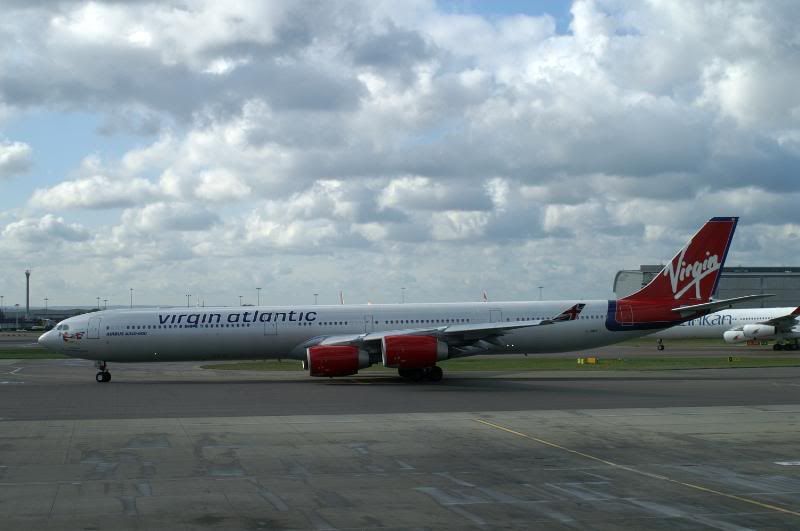 AA 772 N753AN on the new LHR service to DFW as AA051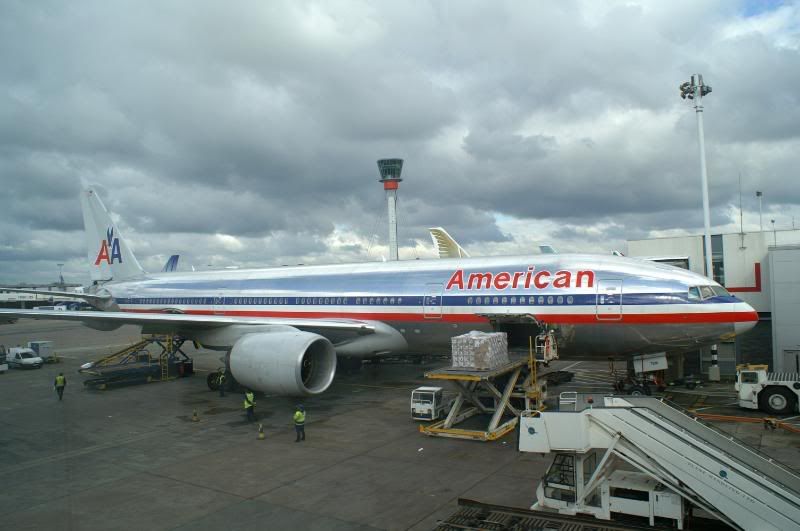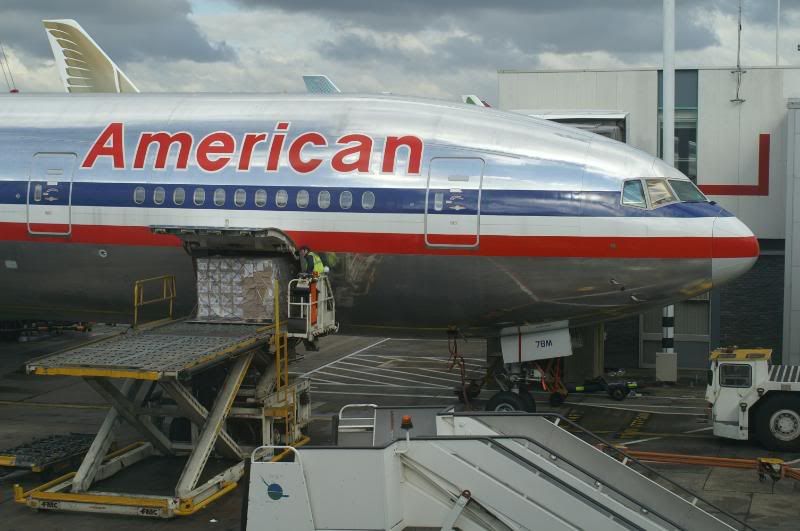 Back to the old piers and on my way to gate 26 for my flight to Doha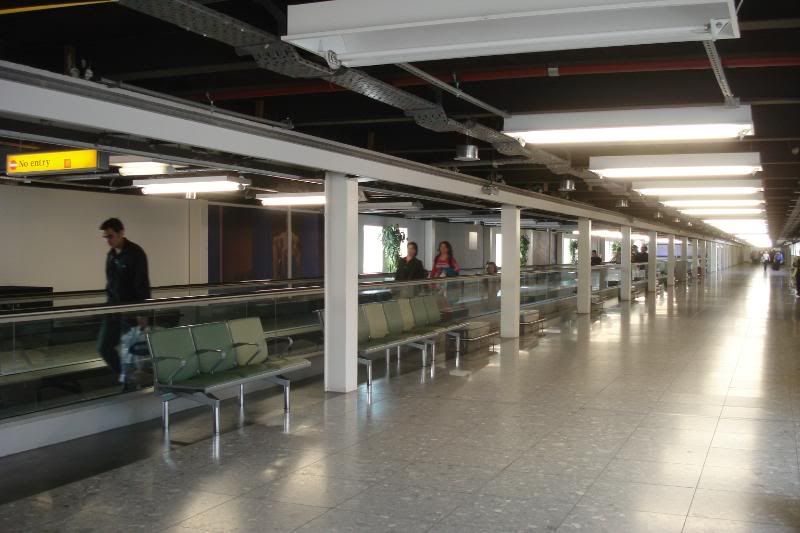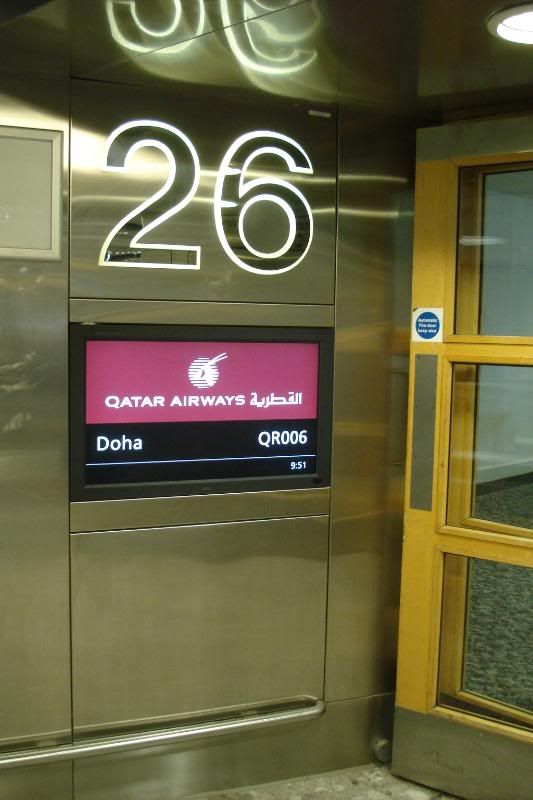 that's what I'll be flying on, QR A330-203, A7-ACB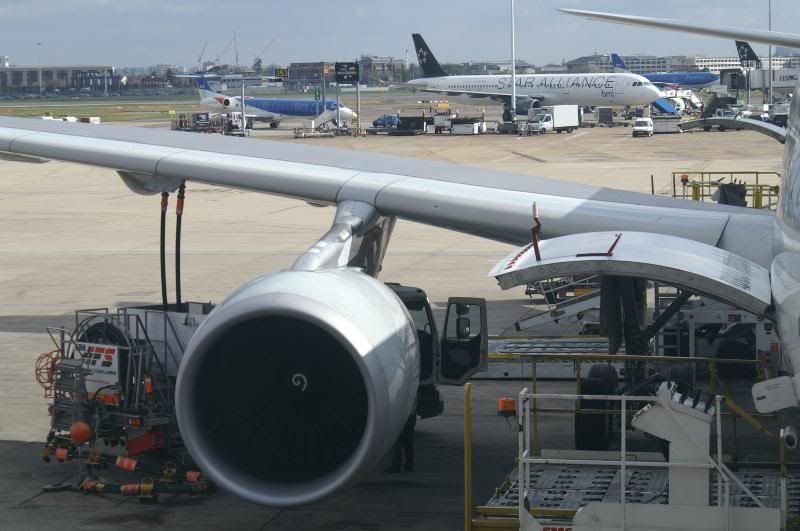 Waiting to board...
boarding...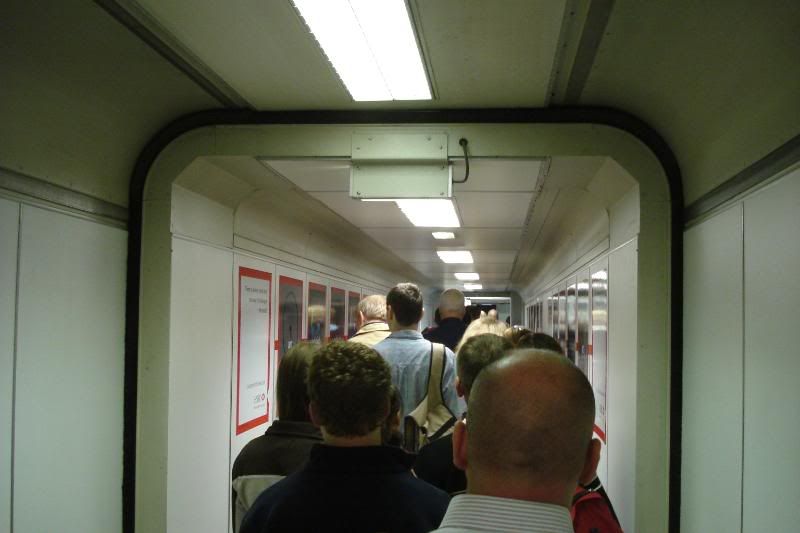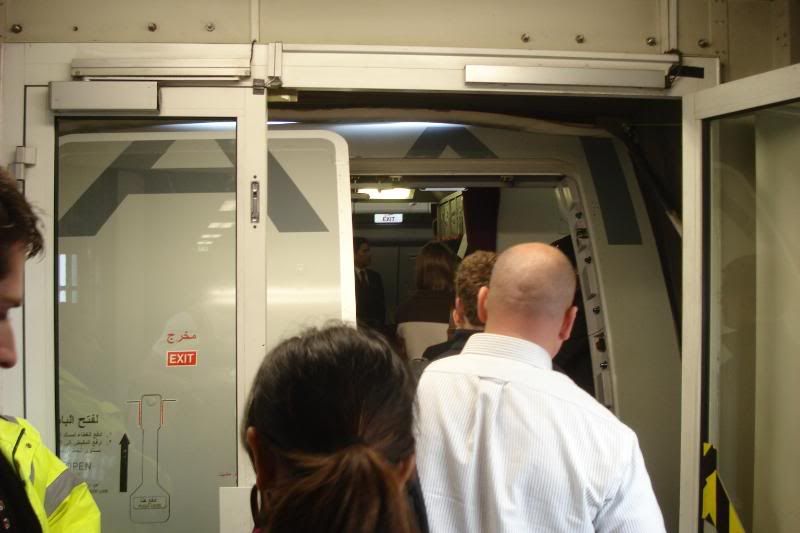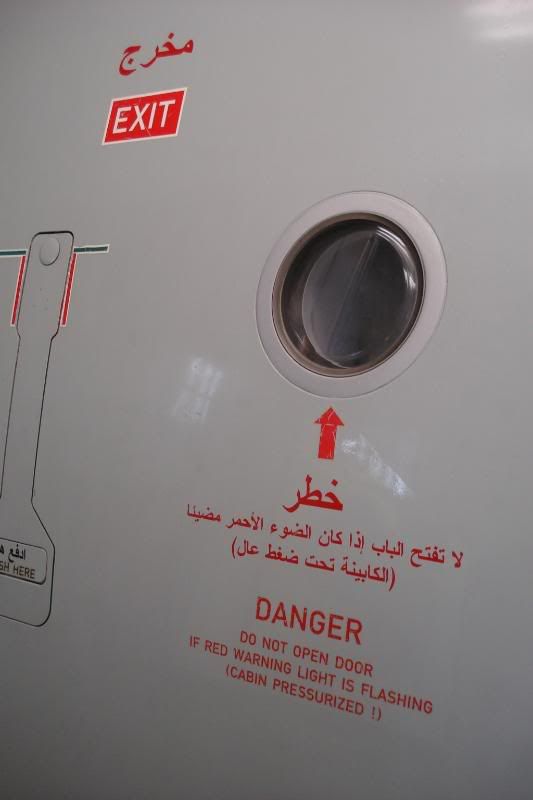 view from my seat whilst at the gate, push back was spot on at 10:49, one minute before the scheduled 10:50 departure time.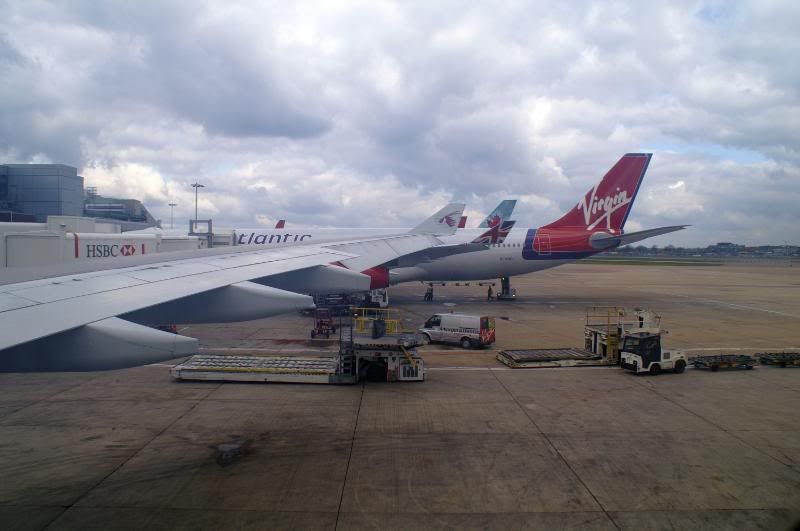 taxiing to runway 27L, all BMI at Terminal 1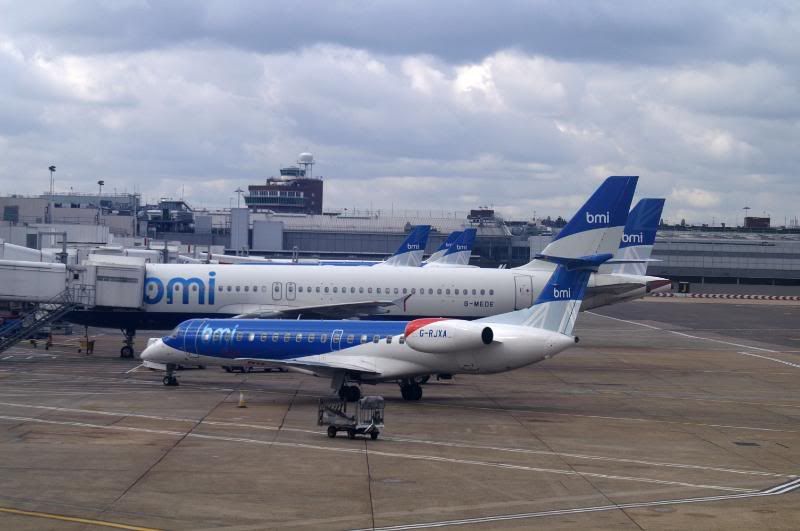 passing by ElAl 744, 4X-ELB
Finnair A321, followed behind by Virgin Atlantic 744 and further behind Northwest A333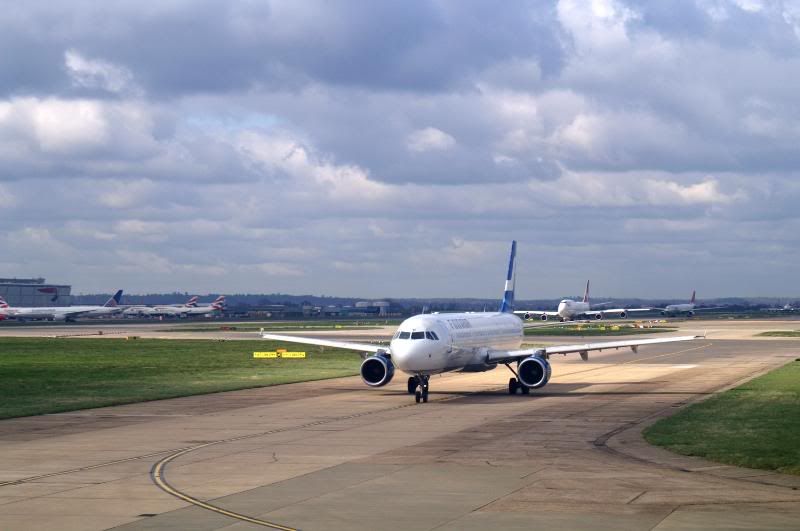 Turning onto 27L, notice DL 763 in new colours at T4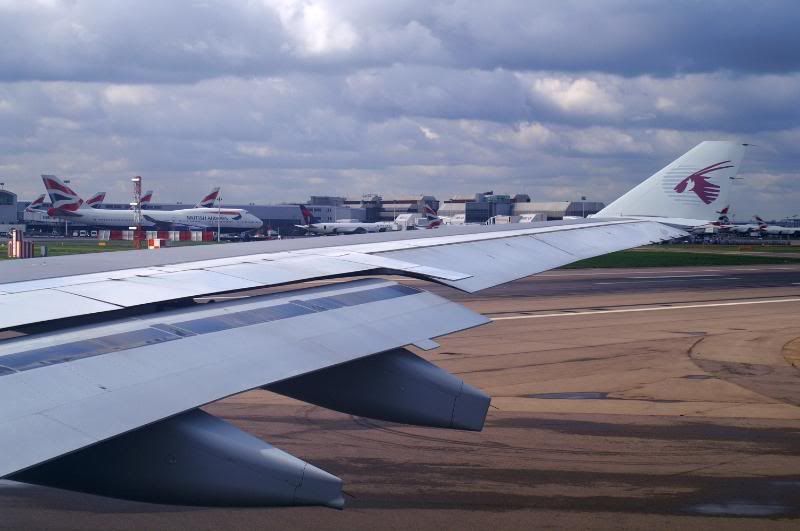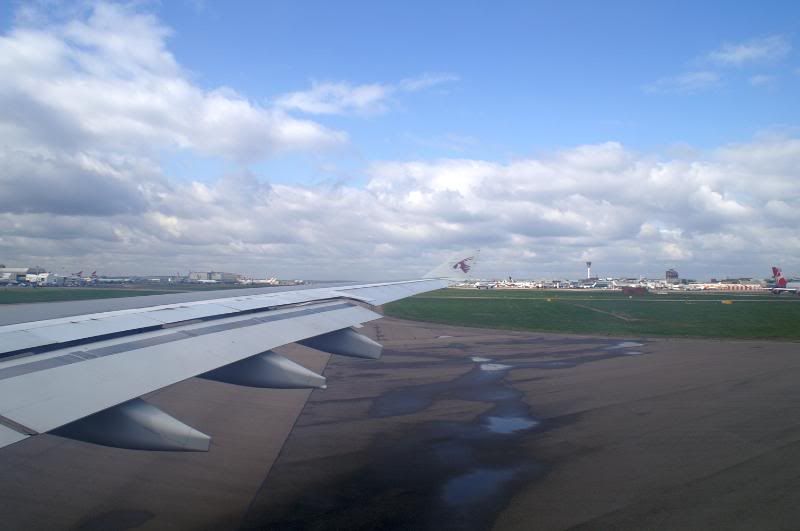 BA 772 G-YMMM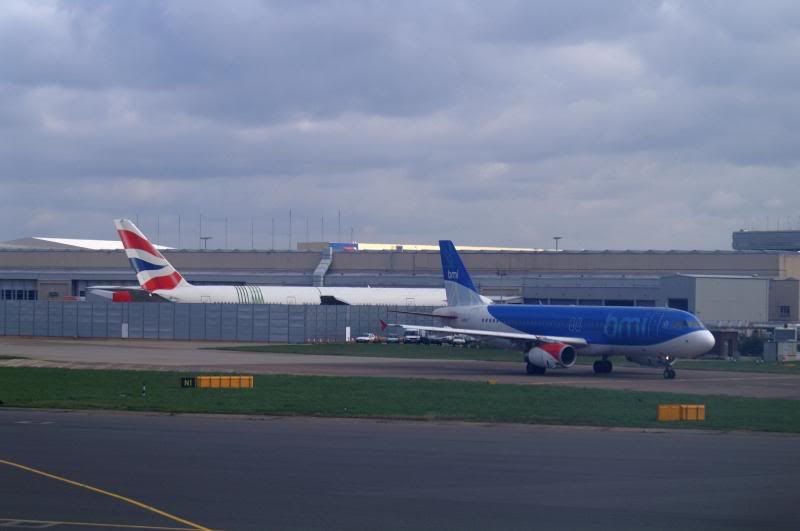 we started our takeoff run from 27L at 11:10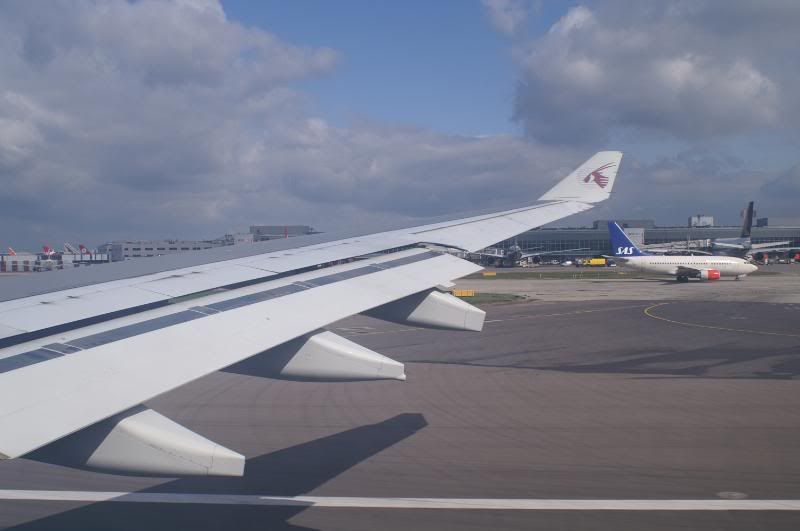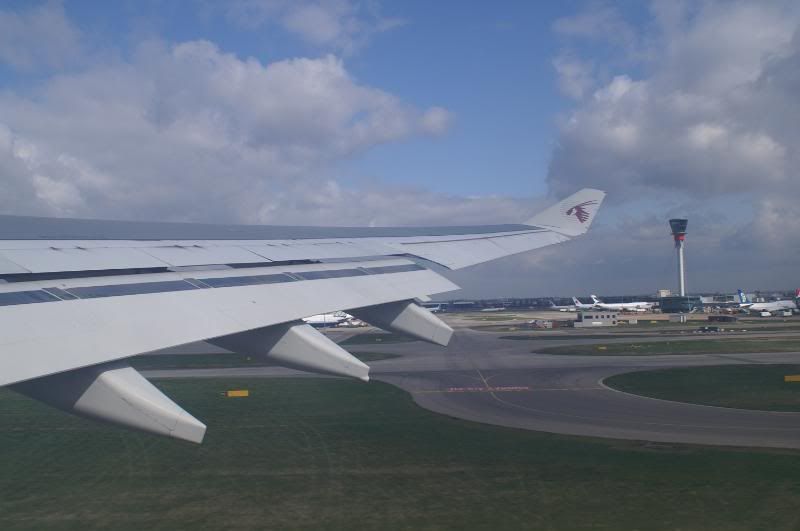 The new Terminal 5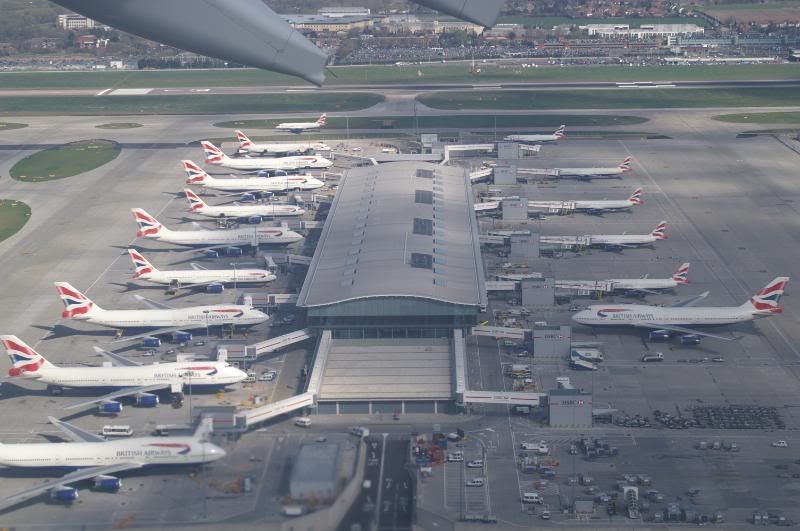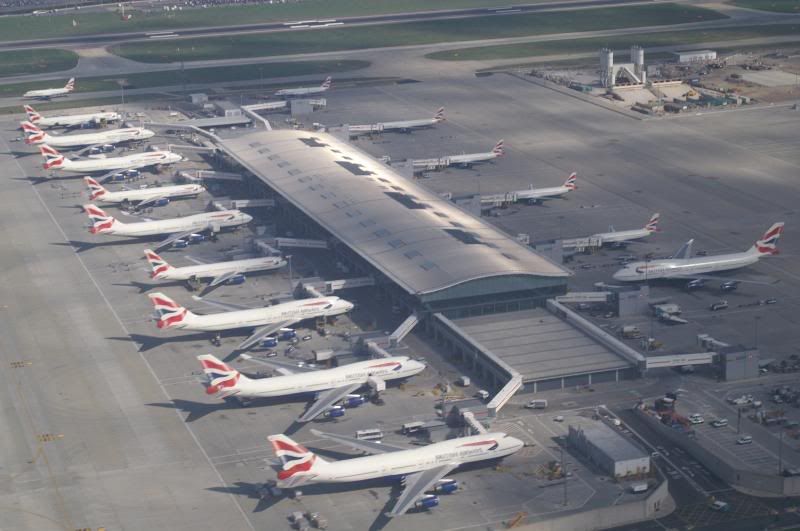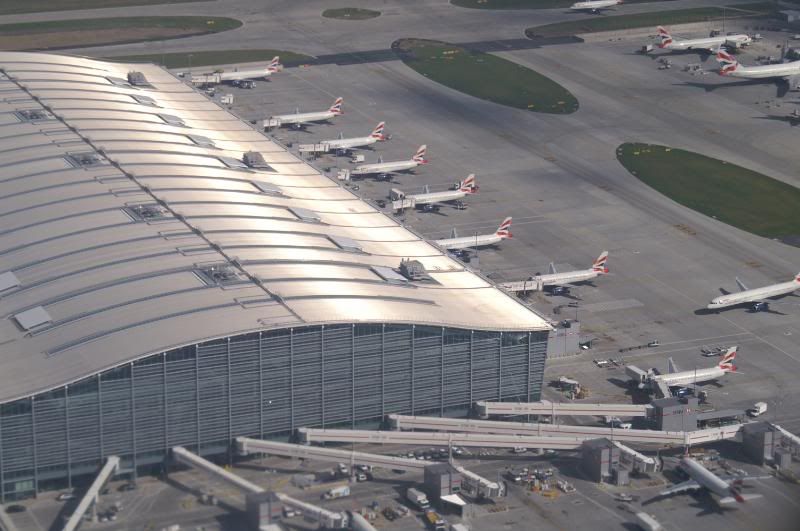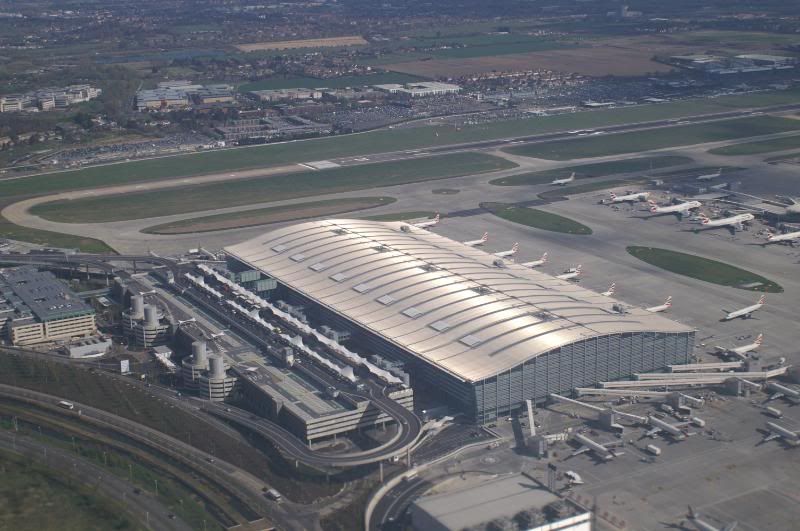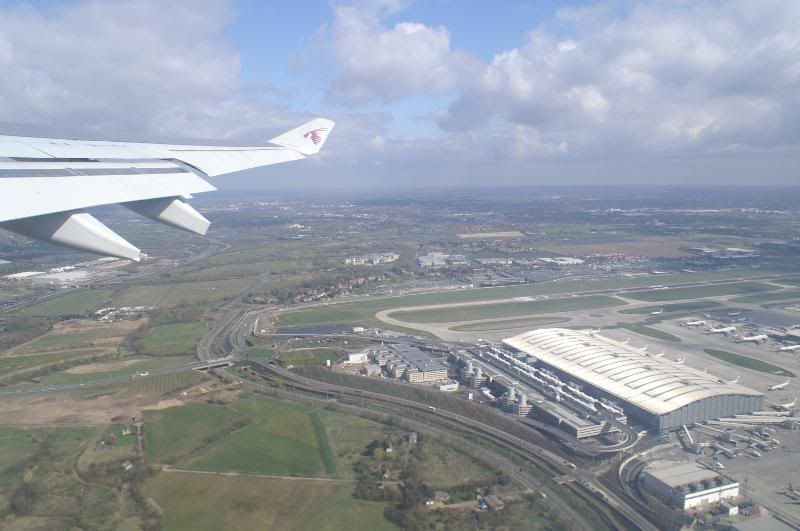 and through the clouds
QR's Waves AVOD IFE system started up about 10mins after take-off, seat belt signs went off pretty quickly too. The Californication album by Red Hot Chili Peppers was playing as the default music in the IFE menu.
The IFE included a live TV selection but these never worked.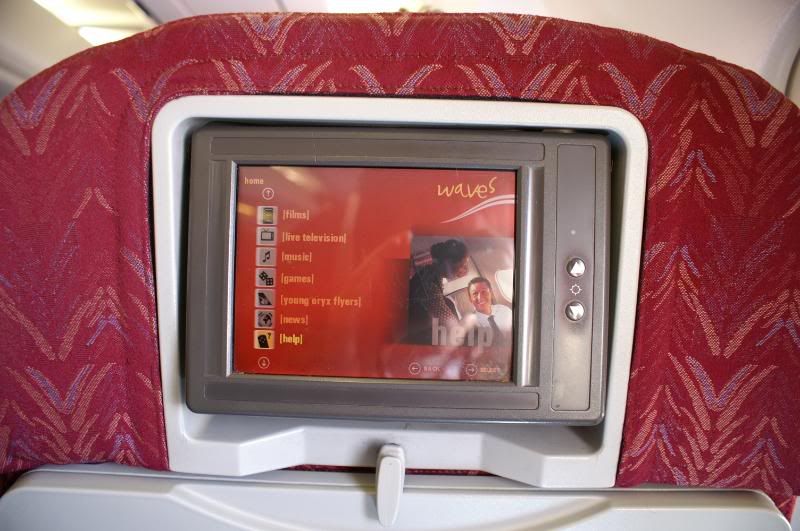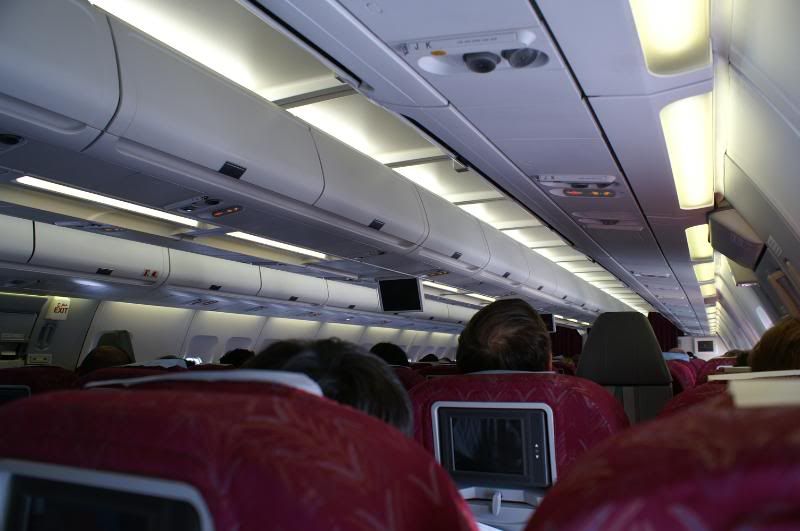 our route to DOH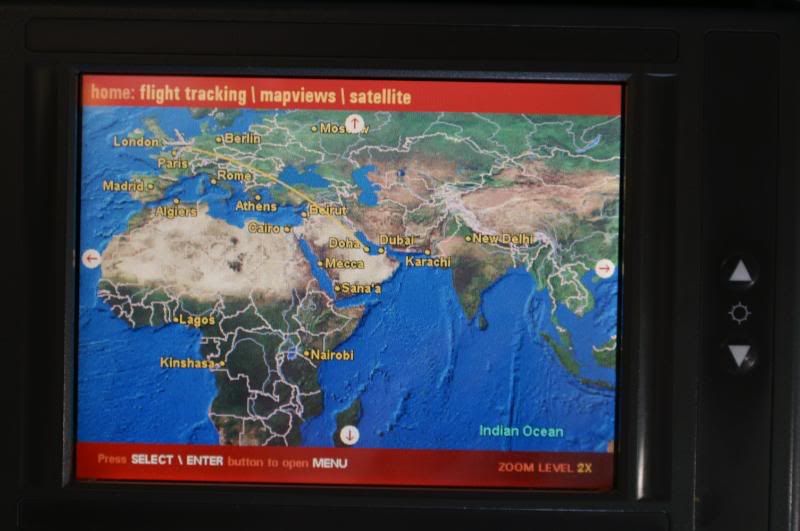 Menus were soon distributed, about 20 mins after take-off.
Appetizer:
Leek and goat's cheese terrine served on classic Russian salad
Entree:
Choice of
1. Grilled English beef sausages with onion and paprika gravy, chive mash potatoes and roasted pumpkin
2. Barbecued chicken on vegetable mee goreng, sauteed choy sum with onions
3. Kadi Parkora with Basmati rice, vegetable and paneer jalfrezi
Dessert:
Fresh strawberries with whipped cream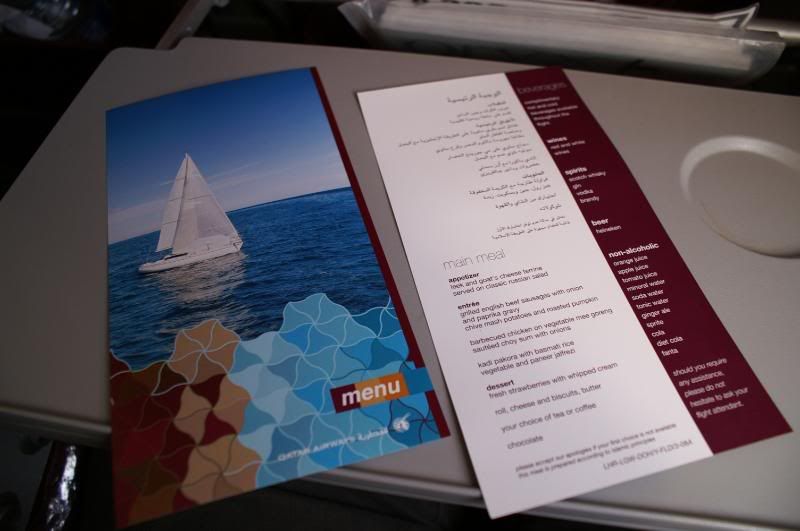 The seat and legroom. Foot space was restricted due to the large IFE box under the seat.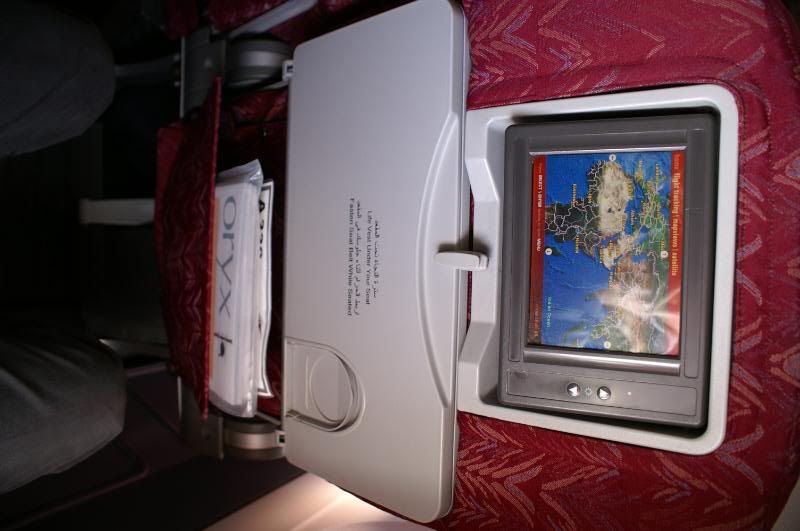 The in-flight reading material - Oryx magazine, Oryx IFE guide, Duty Free catalogue and Safety card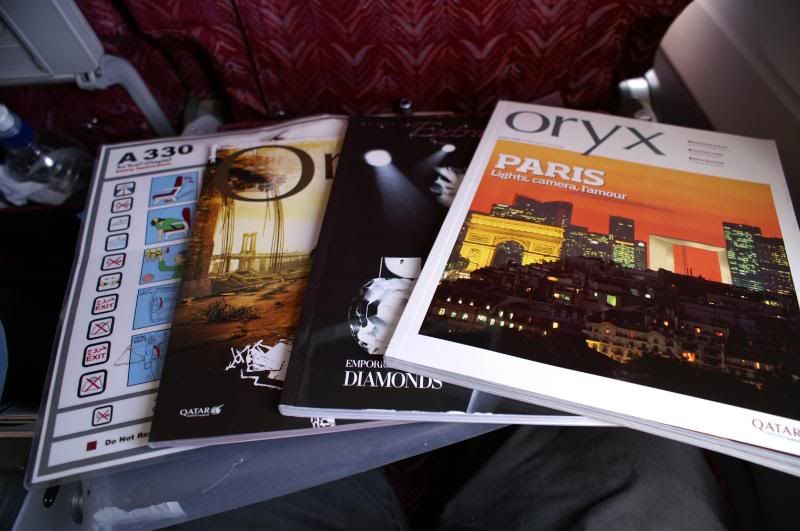 the first drink service came round around 30mins after take-off
snack was Cocktail cheese biscuits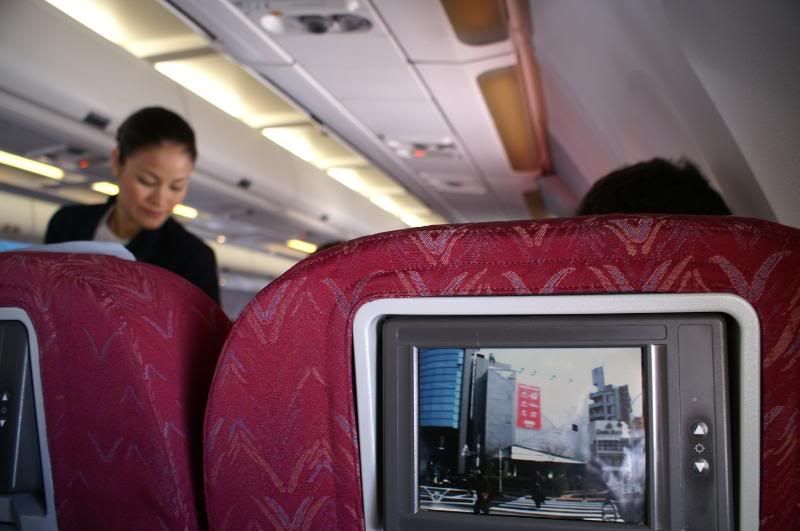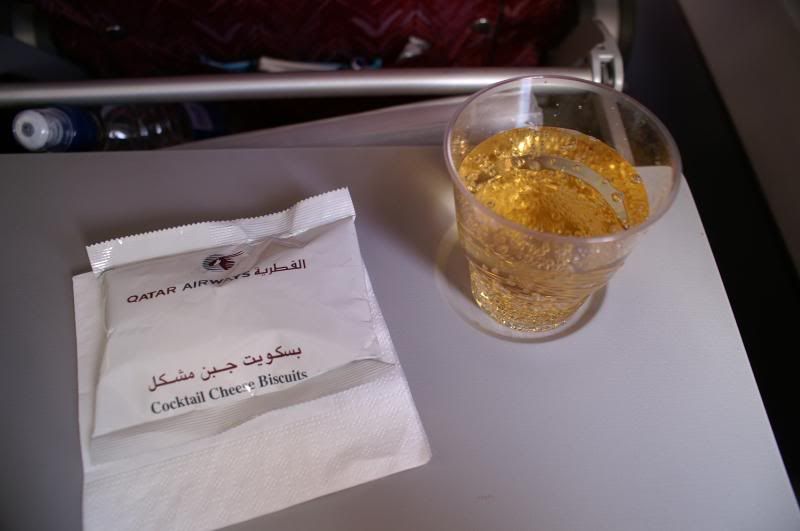 some cabin views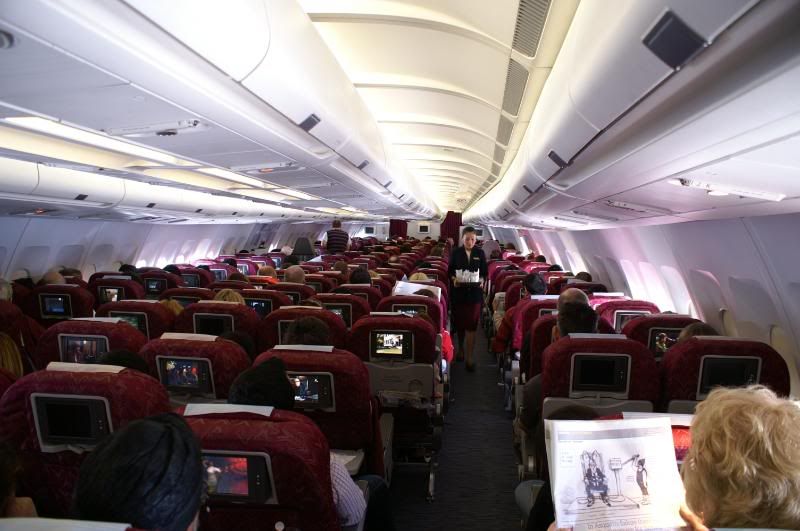 passing the Alps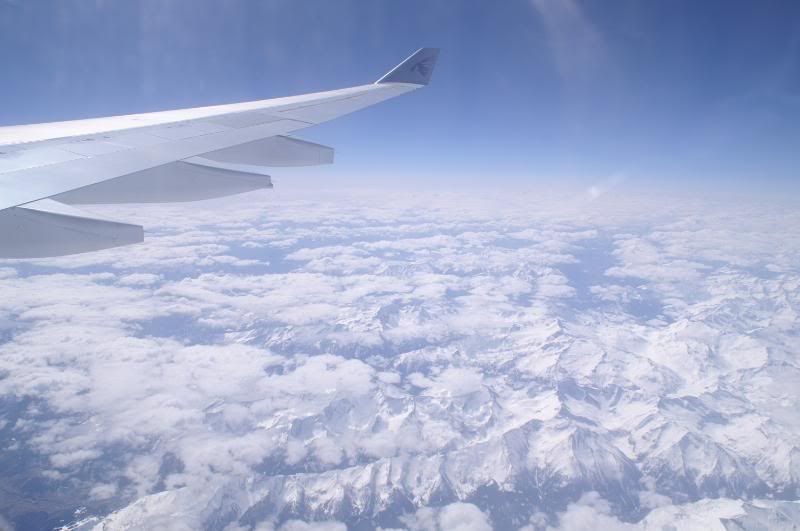 The meal service came round about 40mins after take-off. I chose the Barbequed chicken. The meal was excellent and I finished it all, no goat's cheese terrine for me though ...sick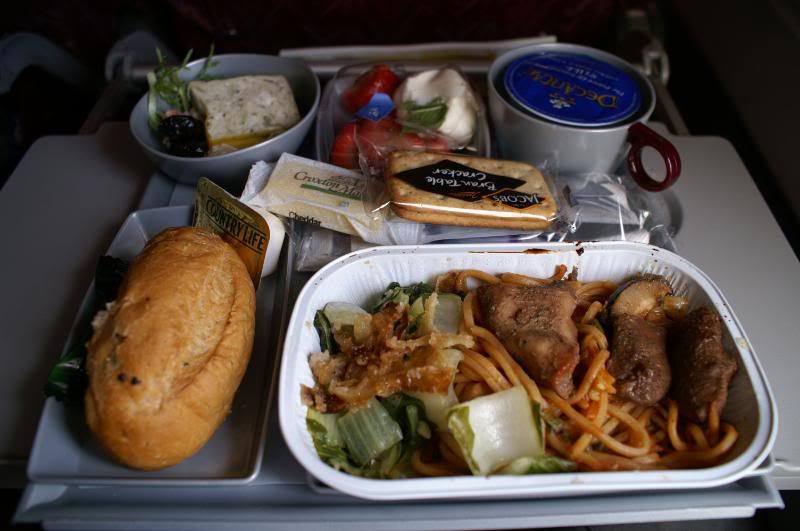 our progress through the flight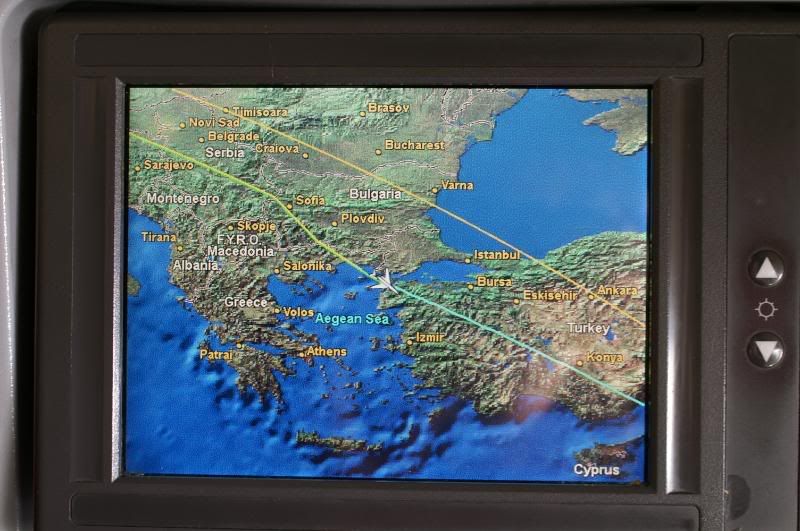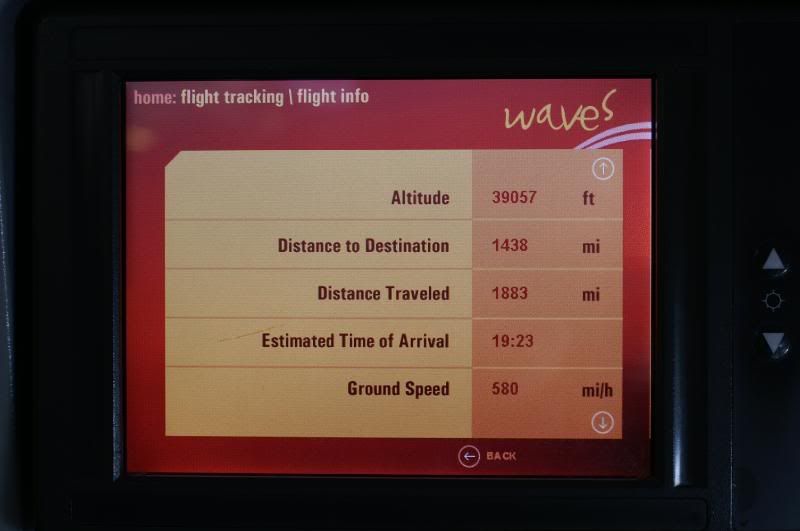 About 2hrs after the first meal, the next meal service came, I still felt full from the first one... but airplane meals never really fill you up so the next meal was quite welcome.
This was a small snack of wrap with spicy chicken filling and a chocolate muffin.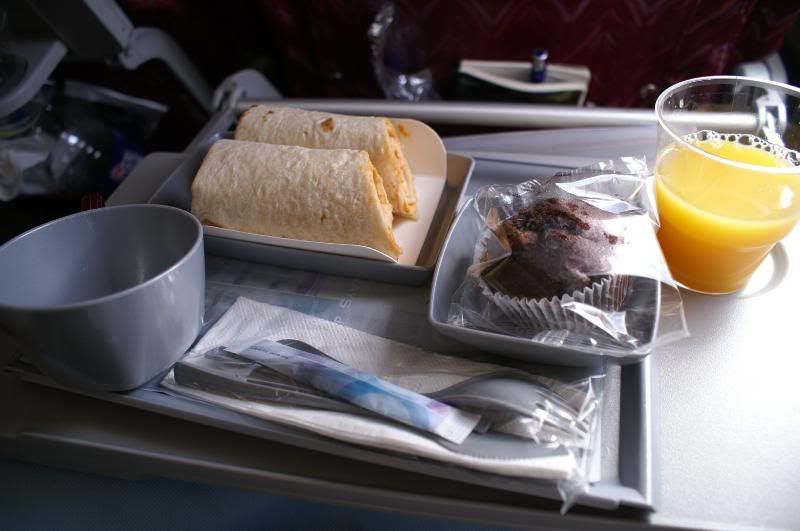 some window views as we approach the Middle East, only a few here as there was cloud cover for pretty much the whole flight from London.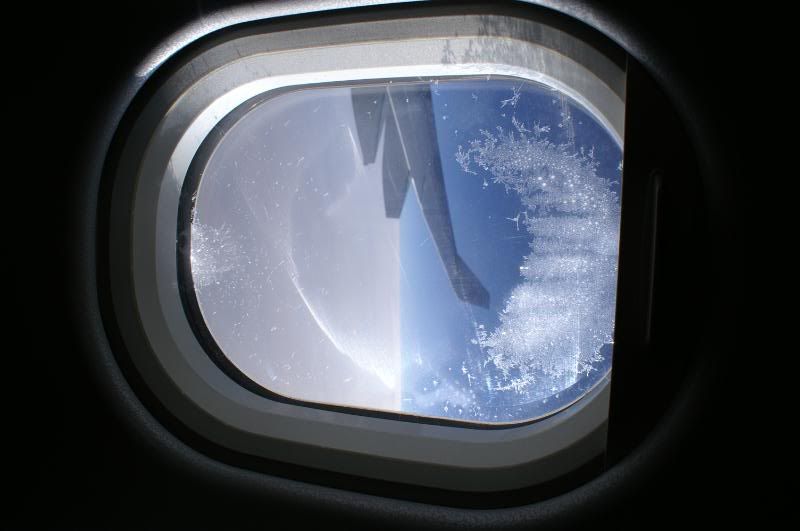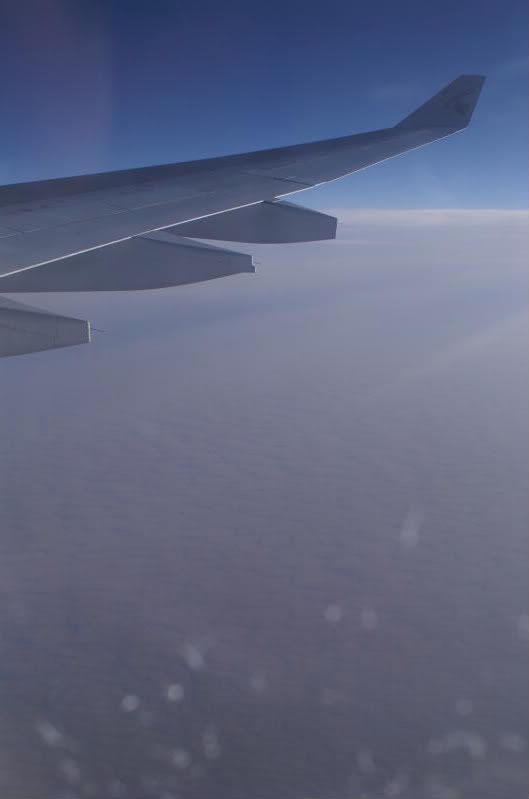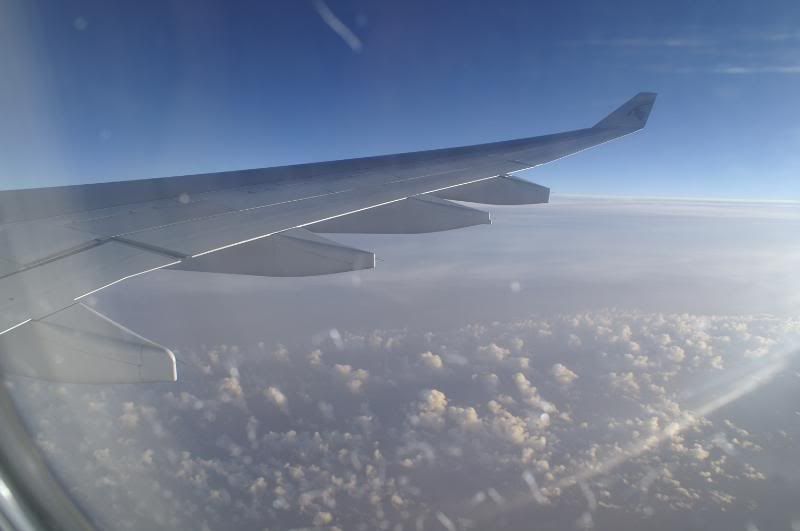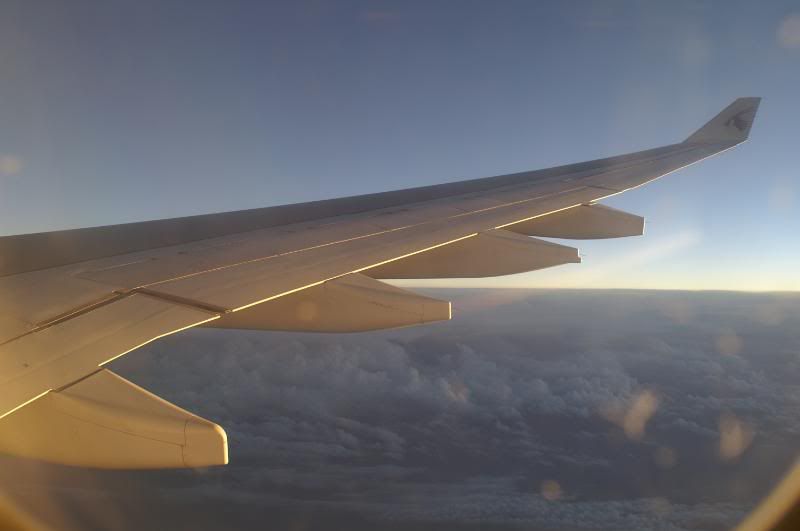 Approaching Qatar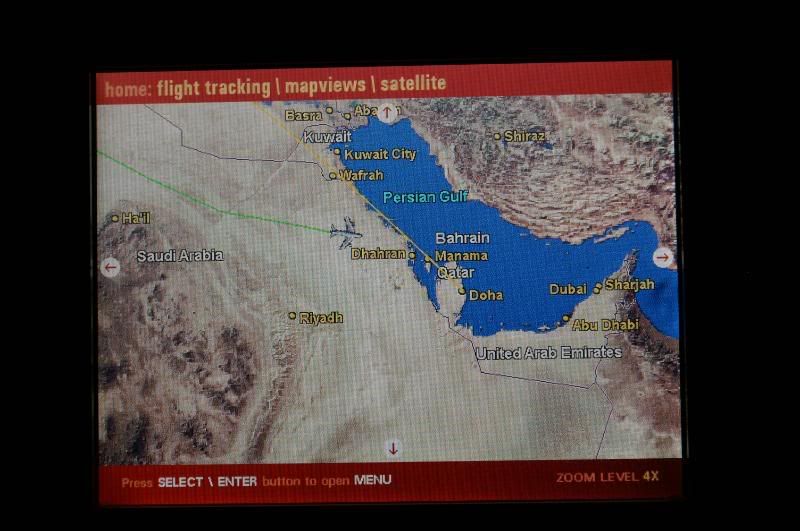 landing took place in the dark so couldn't get any pics. We landed in DOH at 19:23, once we rolled off the runway we were straight onto our stand. On-blocks was at 19:26, 19 minutes early.
parked next to the special Asian Games liveried A332 A7-AFP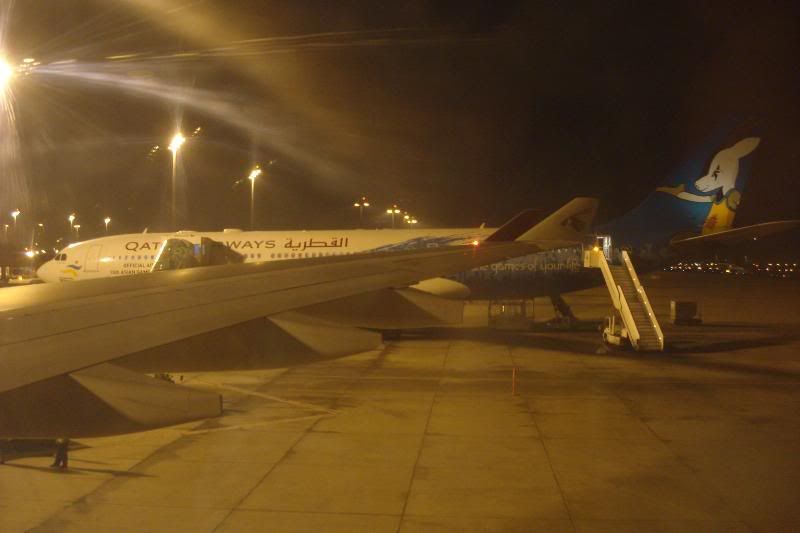 my seat for the flight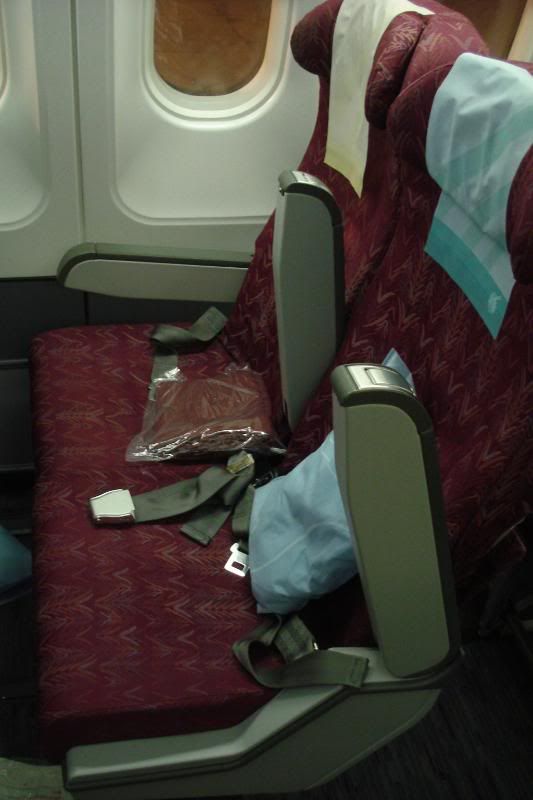 exiting through the rear of the plane and then bussed to the terminal
very busy DOH immigration/transfer area, with many flights arriving around the same time. Most were transferring but there were also many going through immigration
with 5 hours before my connection to HKG, I decided to pay the 100 Riyals (approx £13/$27) for the on-entry visa. The visa also allowed for entry into Oman.
DOH baggage reclaim hall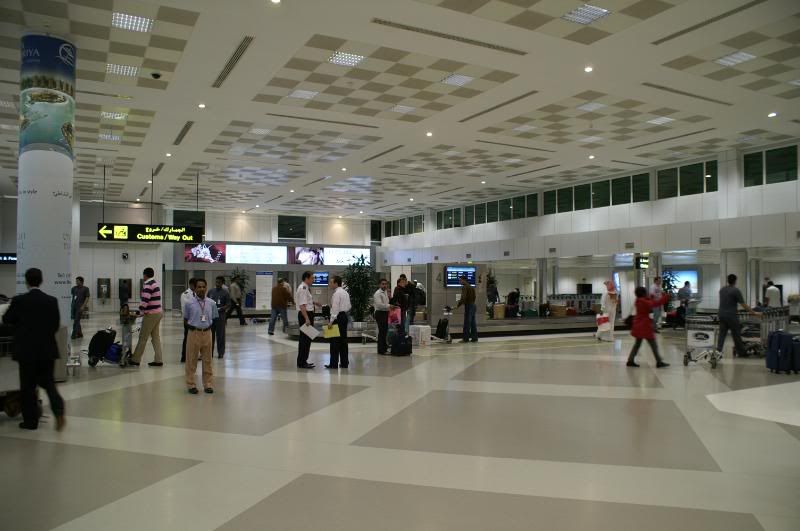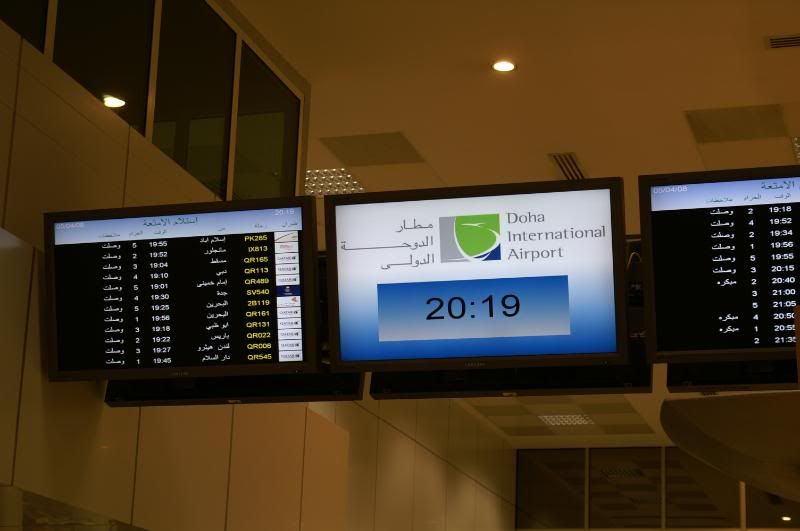 outside the terminal
Qatari number plate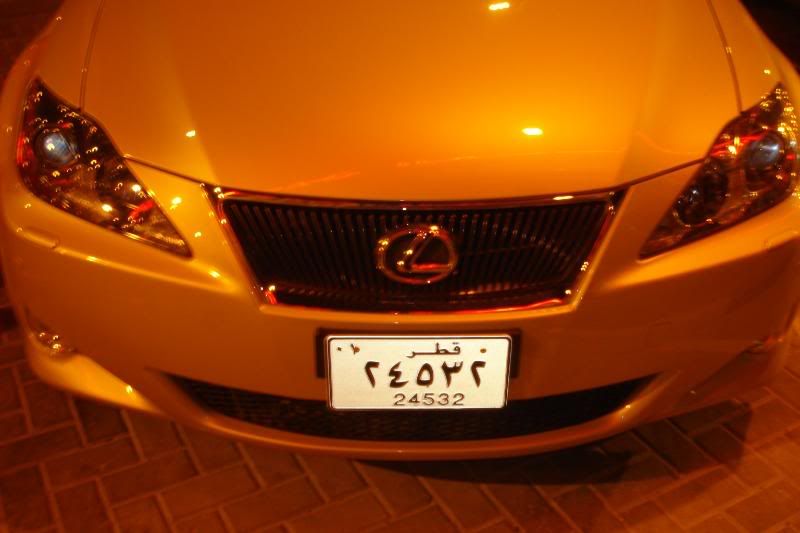 I decided to just walk around the area near the airport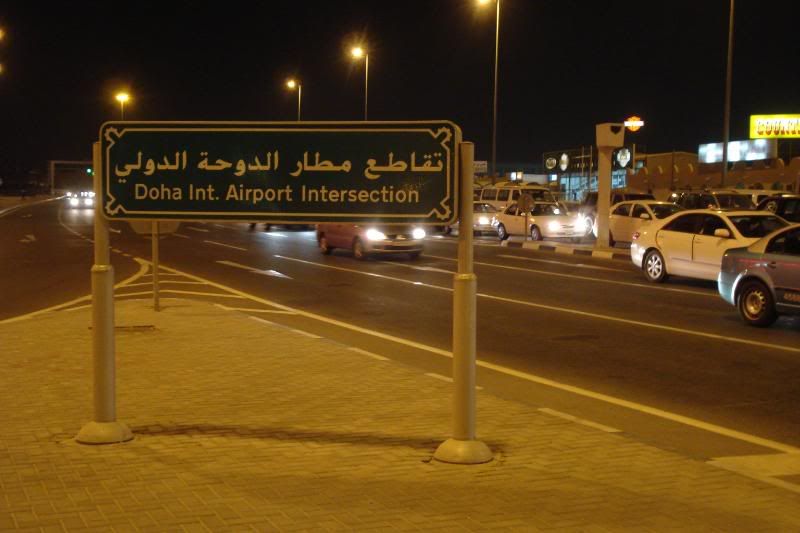 same old McDonalds...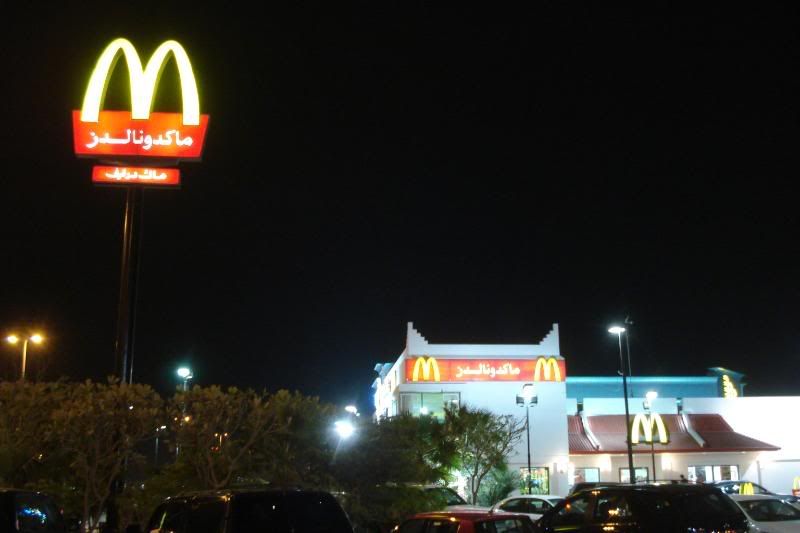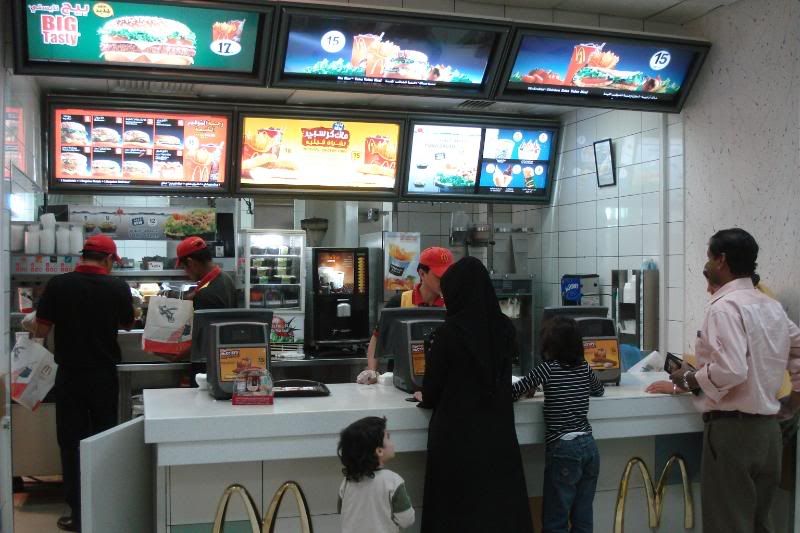 KFC...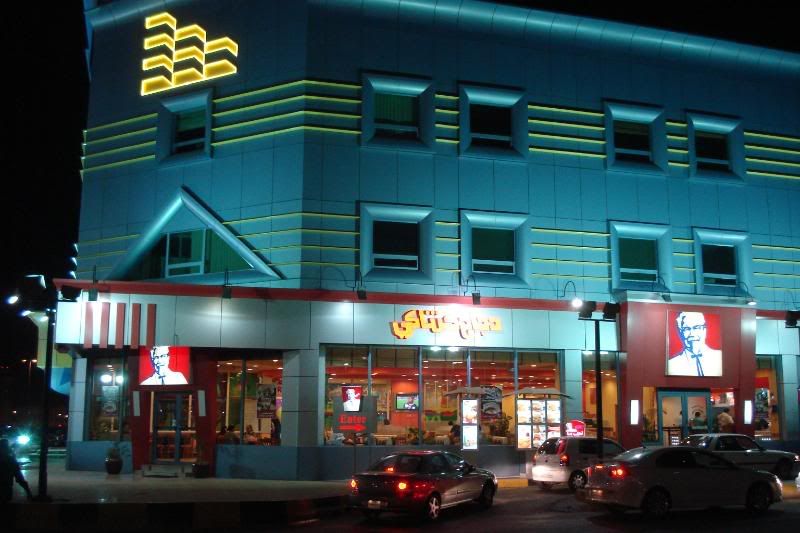 Hardee's...
the supermarket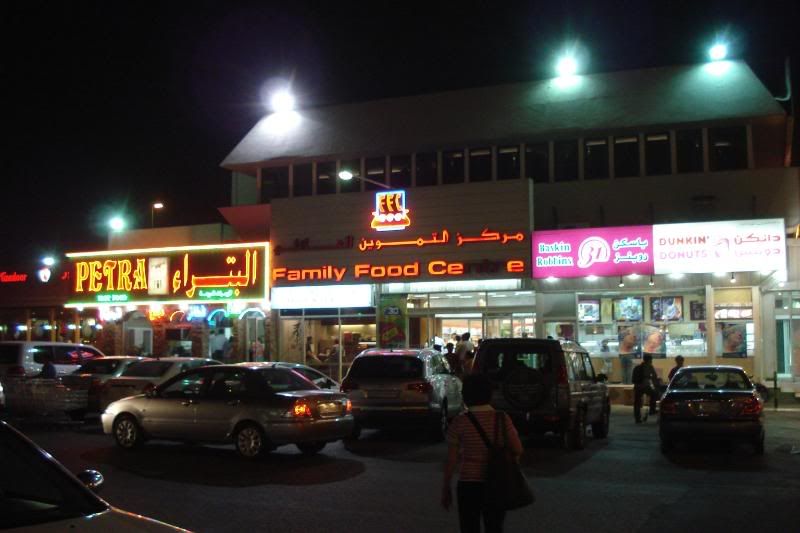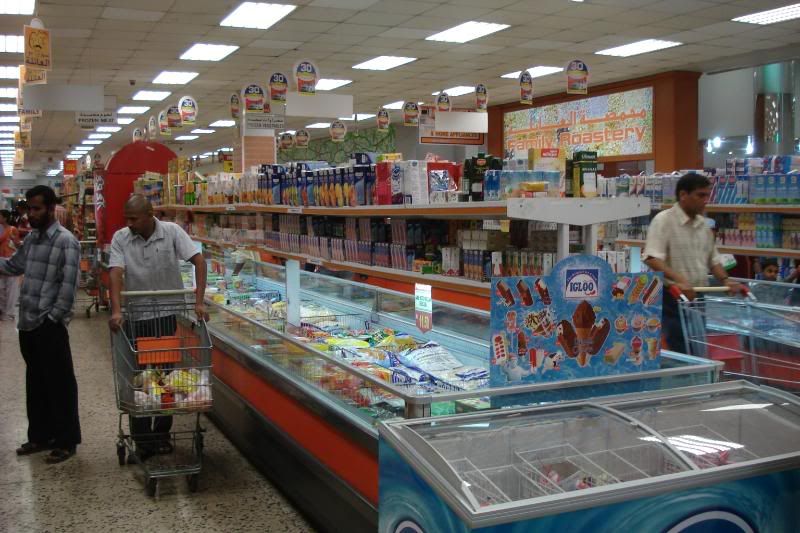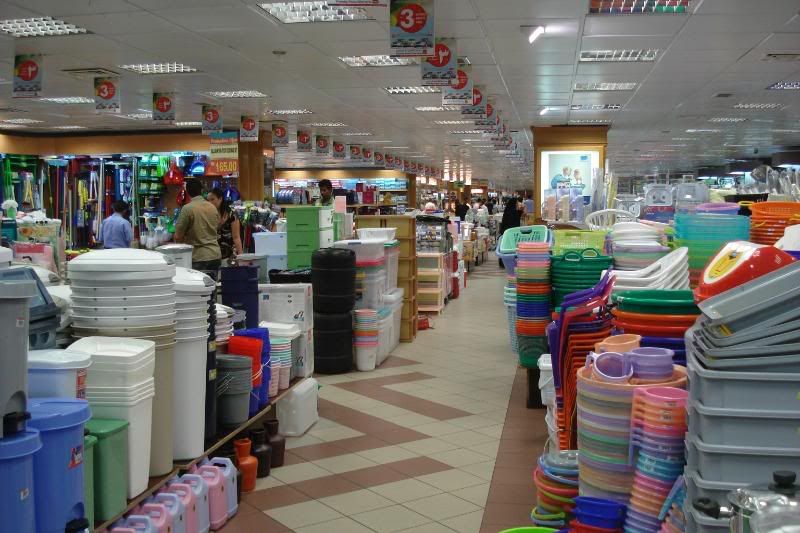 Arabic Oreo's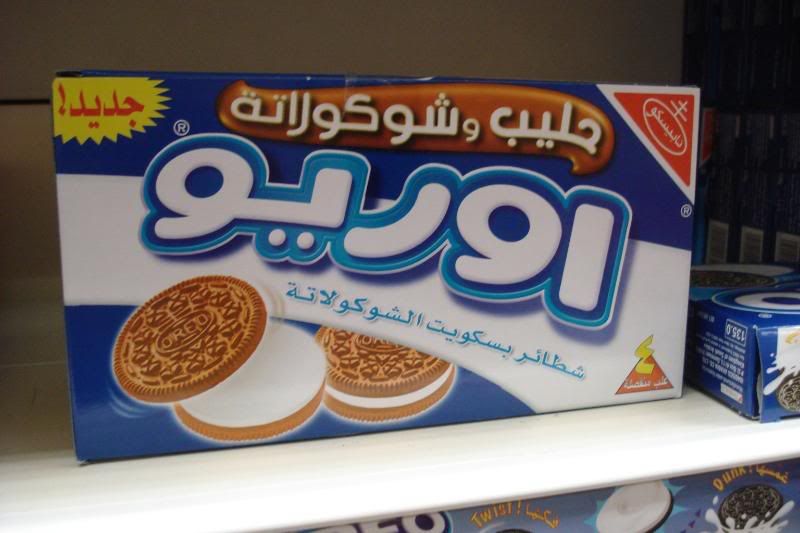 back to the airport...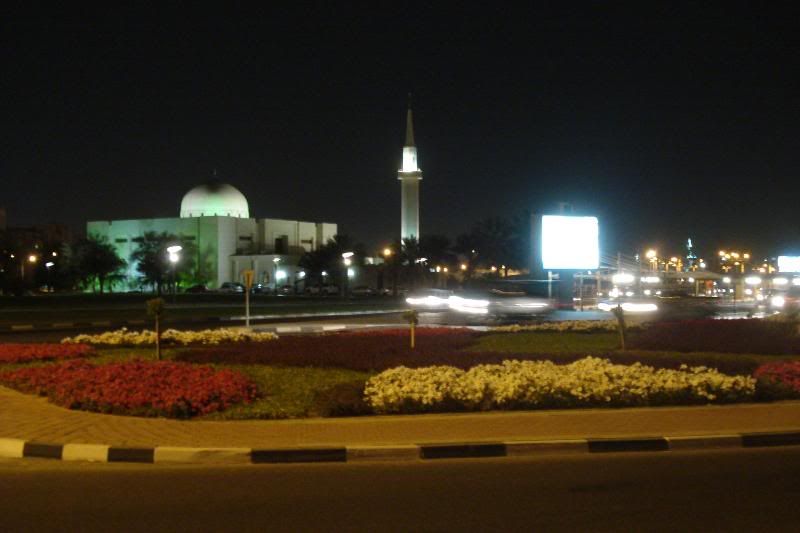 2nd sector:
Date: 06 April 2008
Airline: Qatar Airways
Route: DOH-HKG
Flight No.: QR812
Aircraft: A340-642
Reg: A7-AGC
Seat/Class: 38A Economy
Scheduled: 01:10- 14:25
Actual: 01:16 - 14:10
Flight time: 07:18
Block time: 07:54
View Large
View Medium


Photo © M Radzi Desa
back in the terminal...
all bags must go through security first before entering the check-in area.
DOH check-in desks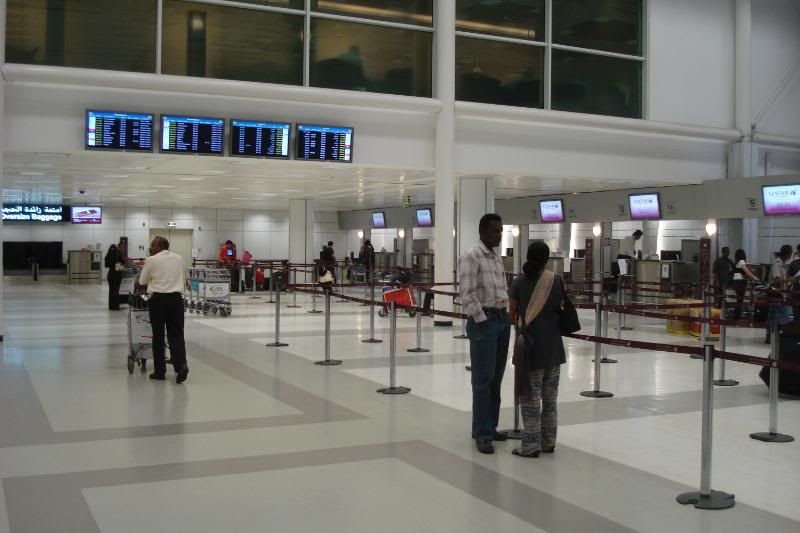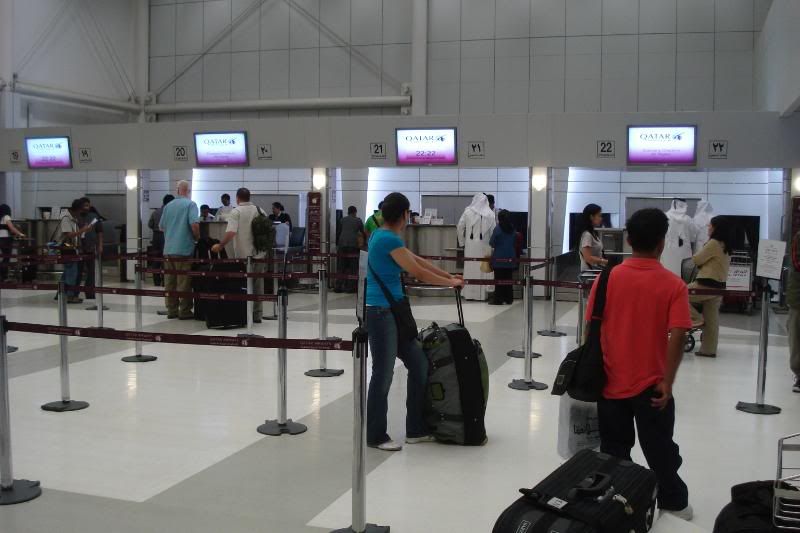 with my boarding pass already issued in LHR I went straight to immigration to go airside
the departures area at DOH terminal is basically one massive seating area, with a big duty free shop, another smaller gift shop (they sold Qatar Airway's Herpa 1:500 models at really cheap prices!!), a small food court and the Oryx lounge.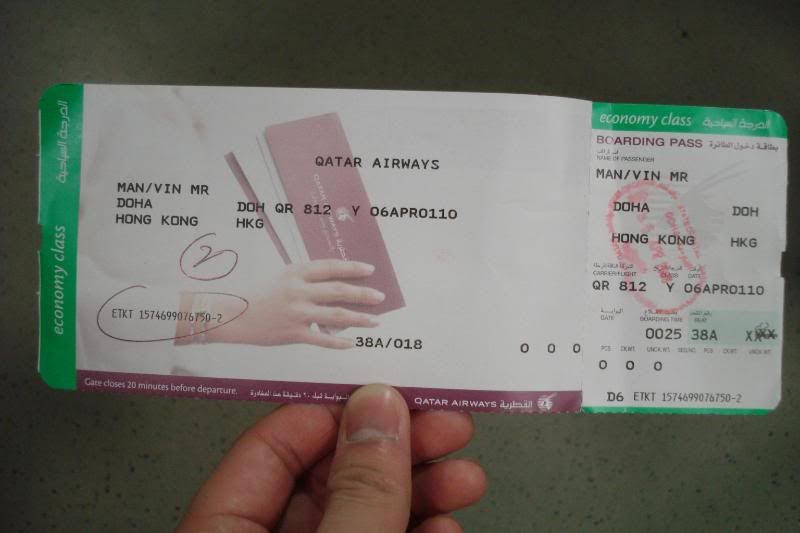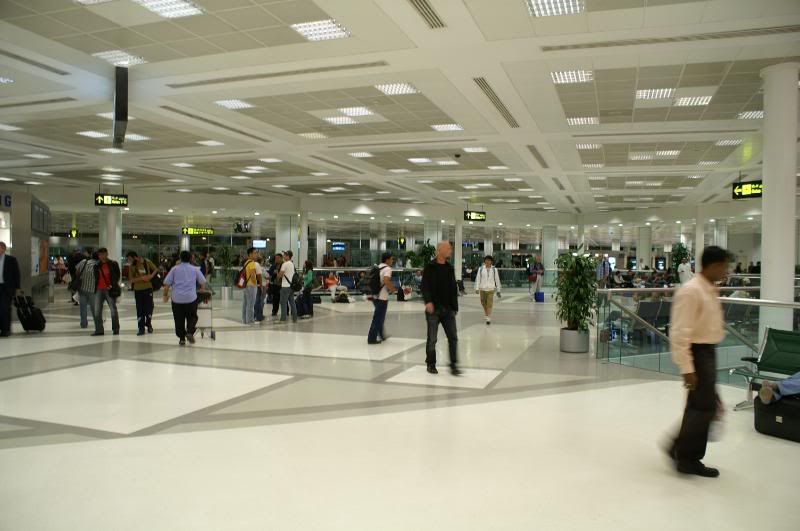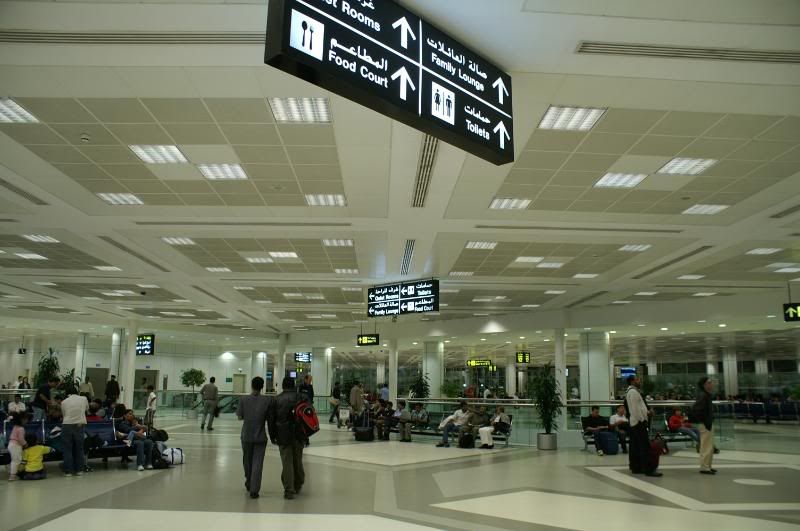 the duty free shop
DOH departures that night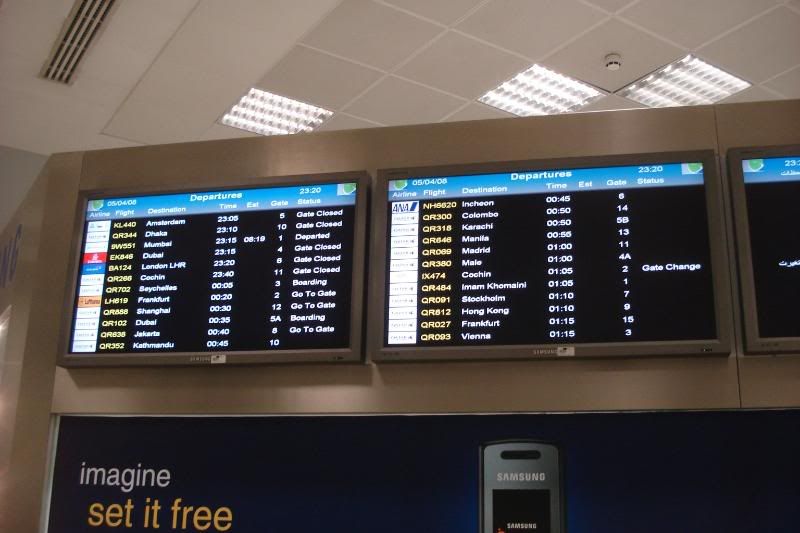 waiting to board... but that means just going downstairs to wait for the bus that will take you to the aircraft.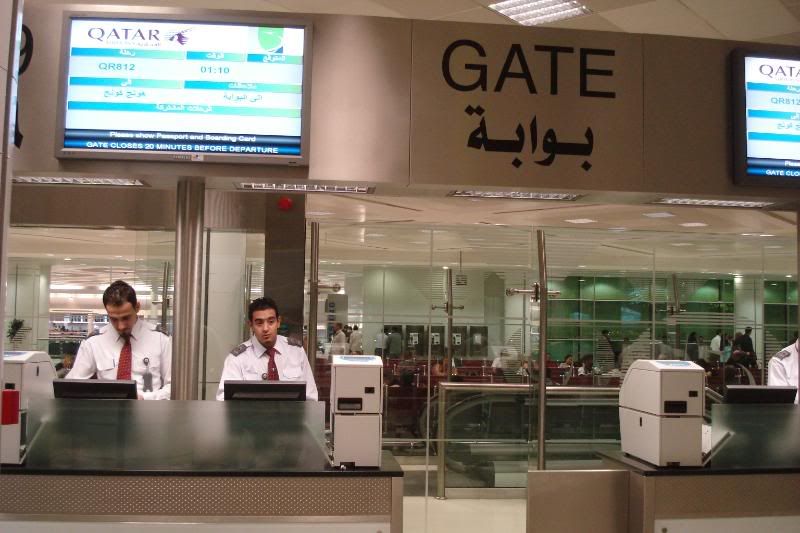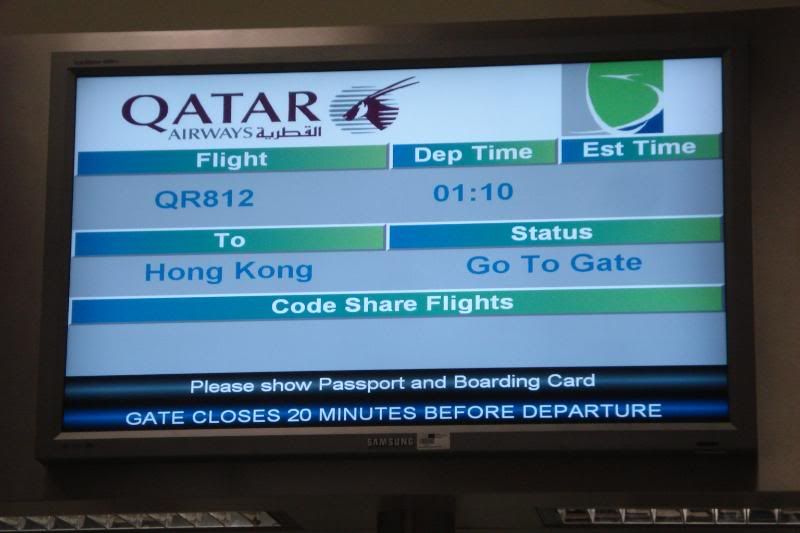 here's a video taken on the bus whilst going to the aircraft.