Air New Zealand (Star Alliance)
Tuesday 19 February 2008
Flight NZ 704
From: Sydney (SYD), Australia.
To: Auckland (AKL), New Zealand.
Aircraft: Airbus A320-232. ZK-OJN (CN 2594. Del. 16 Nov. 2005 to Freedom Air).
STD: 1130LT (AM).
STA: 1630LT
Flight Duration: 2hr40.
After arriving from LAX on UAL 839, passing through a strict security (and resulting secondary search of my bags) and getting my boarding pass for my following flight which was NZ 704. Check-in was done by Qantas, and the lady was very pleasant in checking me in. A 10-15 minute walk ensued and I was off to the opposite side of the terminal in Sydney. SYD kind of reminded me of LHR as there are shops all over the airside concourse. Nowadays, when I enter into malls I almost feel as if I'm in an airport and vice versa.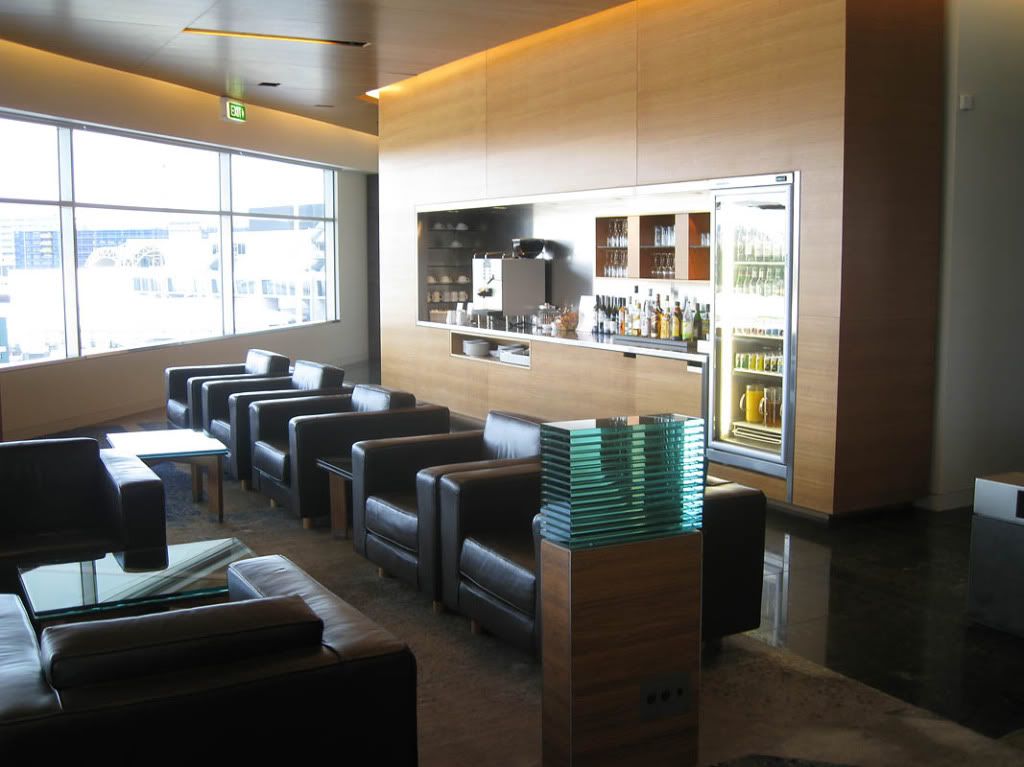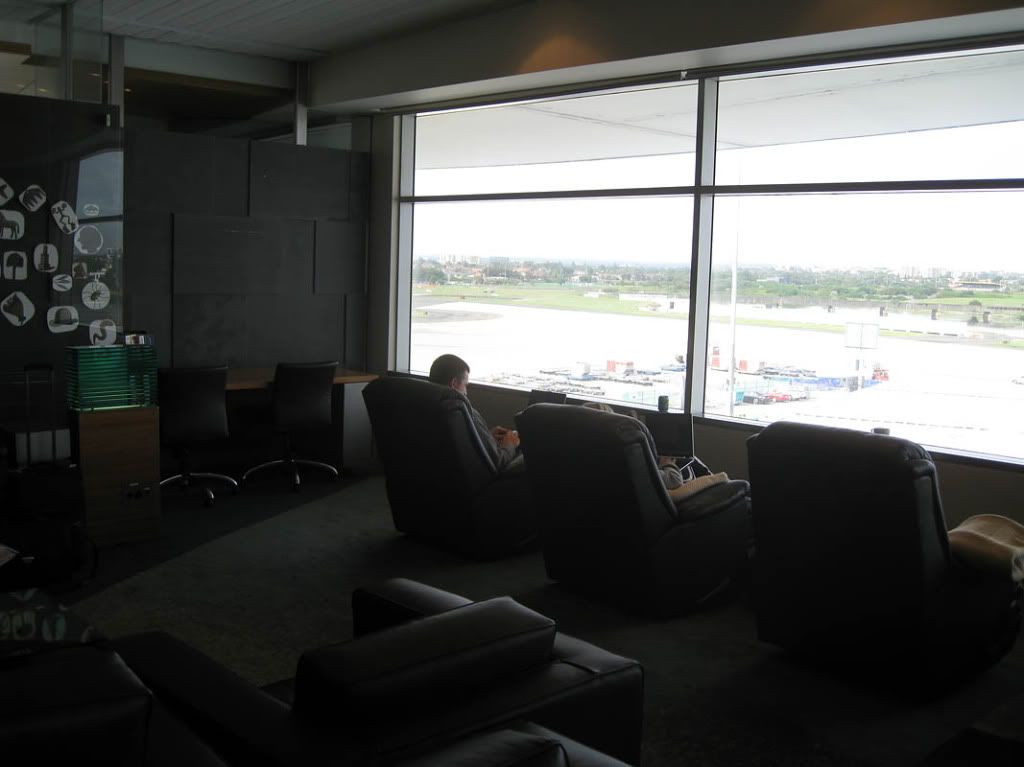 I reached the Air New Zealand lounge well ahead of time, in fact about 3 hours prior to the flight. I felt relaxed and not at all tired thanks to sleeping a solid 9 hours on my flight down from California. One thing I was in need of was a shower, and I was quickly on my way to one of the numerous ones at my disposal.
The NZ lounge was very large, had a lot of seats, food and beverage. Even the Flight status was spotter friendly with registrations, flight loads, bay positions. Quite a remarkable thing which I haven't seen in any other lounge. The lounge dragons were extremely friendly and gave me advice on what to see in Auckland. All in all, the product was excellent and I for once felt like a valued customer (very rare in my mind). Things were looking good even before the flight.
Boarding commenced about 30 minutes prior to departure. I was the first one on board. There also, NZ's welcome onboard was different to any other airlines. "Welcome aboard Mr. Runway23. Let me escort you to your business class seat 2F." This was on an A320 trans-tasman flight, another positive was the small business class cabin (8 passengers). The flight attendant offered me a blanket and asked if I would care for a pre-flight drink, whilst handing out the menu.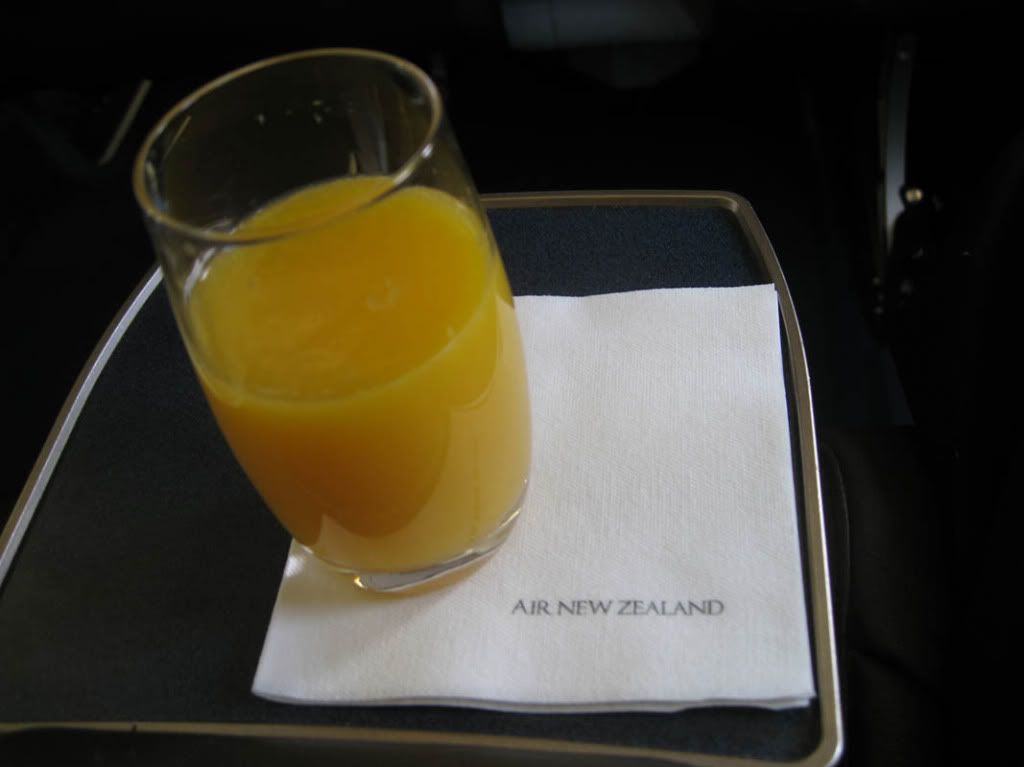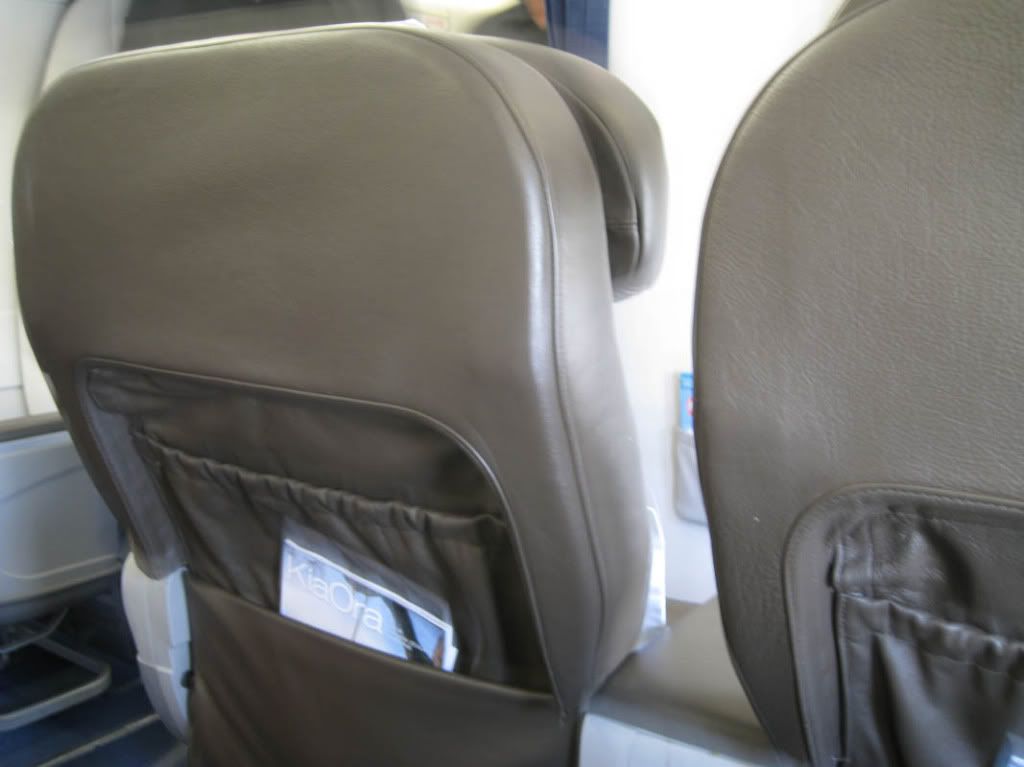 The seat itself was very comfy and similar to first class seats in the United States. Not much more was really needed for a 2hr30 flight. The economy class cabin also looked immaculate.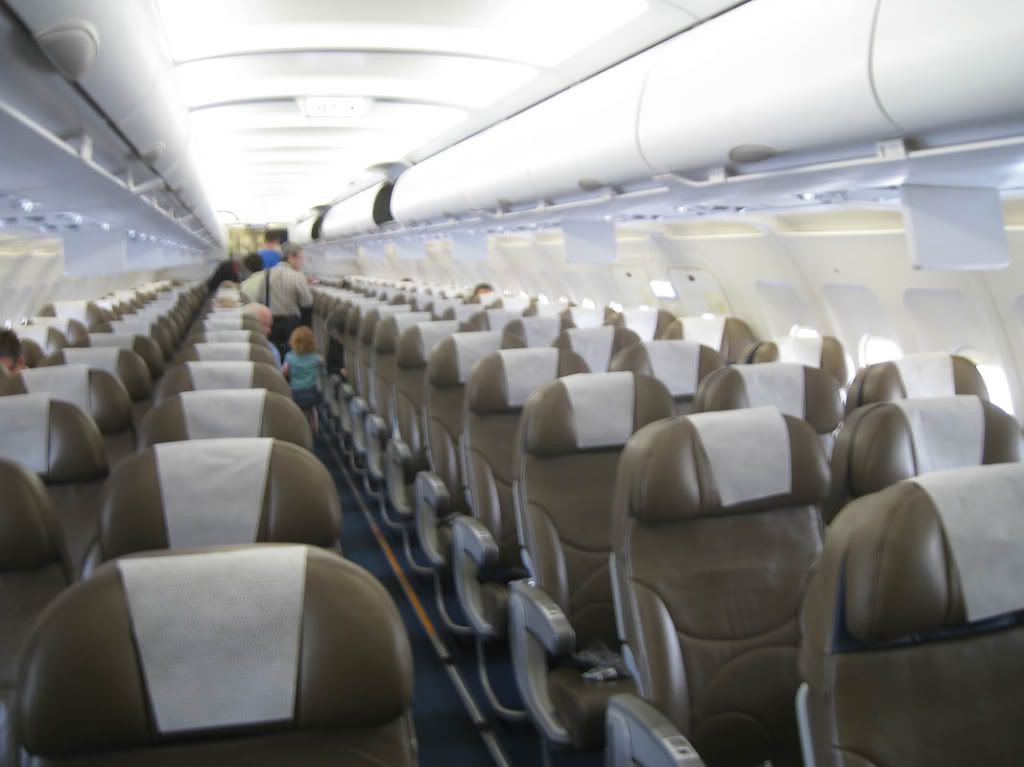 My neighbour installed himself next to me. A Japanese business man, who was extremely friendly and spoke fairly good English. What came next is one of those moments which impress you and almost make you choke on whatever you are reading. The flight attendant welcomed the passenger and spent a good 5 minutes speaking to him and addressing all his needs in Japanese (the flight attendant was a kiwi). What a refreshing change from US airlines where some flight attendants don't even speak English (as on a recent CLE-BWI flight on ExpressJet).
We pushed back and taxied out to the runway, whilst catching a glimpse of Sydney before taking off.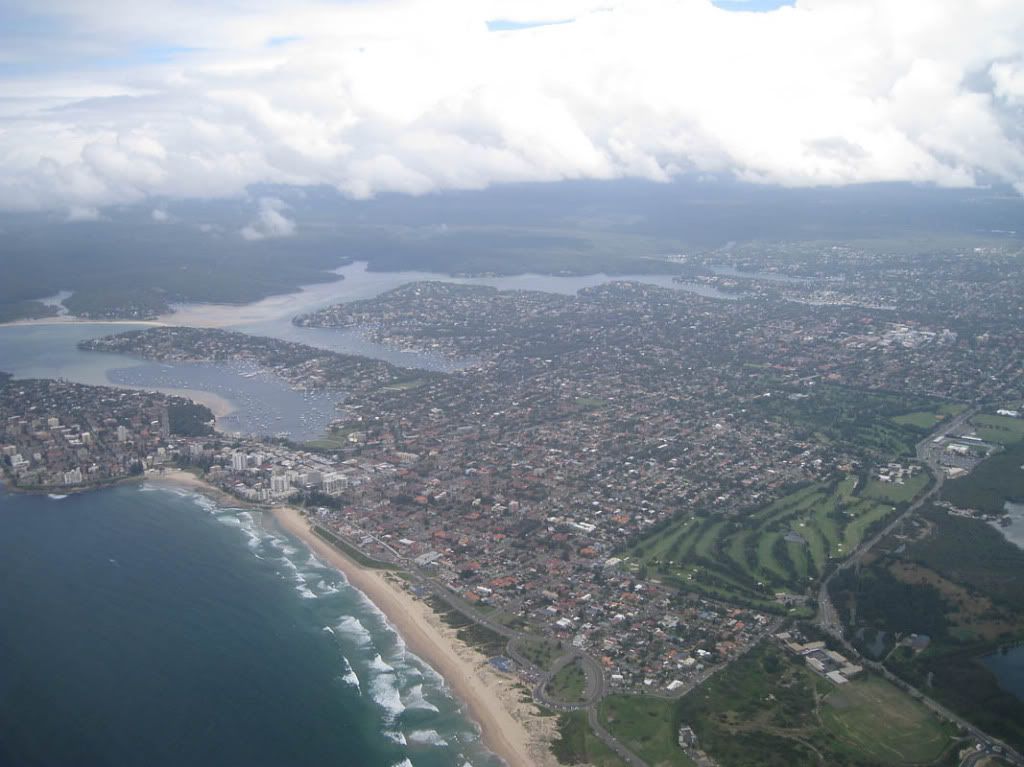 After departure, one of the flight attendants asked if I would care for a DVD player and movie. As I was not planning on sleeping, I took her up on the offer and my DVD player was at my disposal shortly after.
The snack was a pack of (excellent) cassava crisps. Yummy!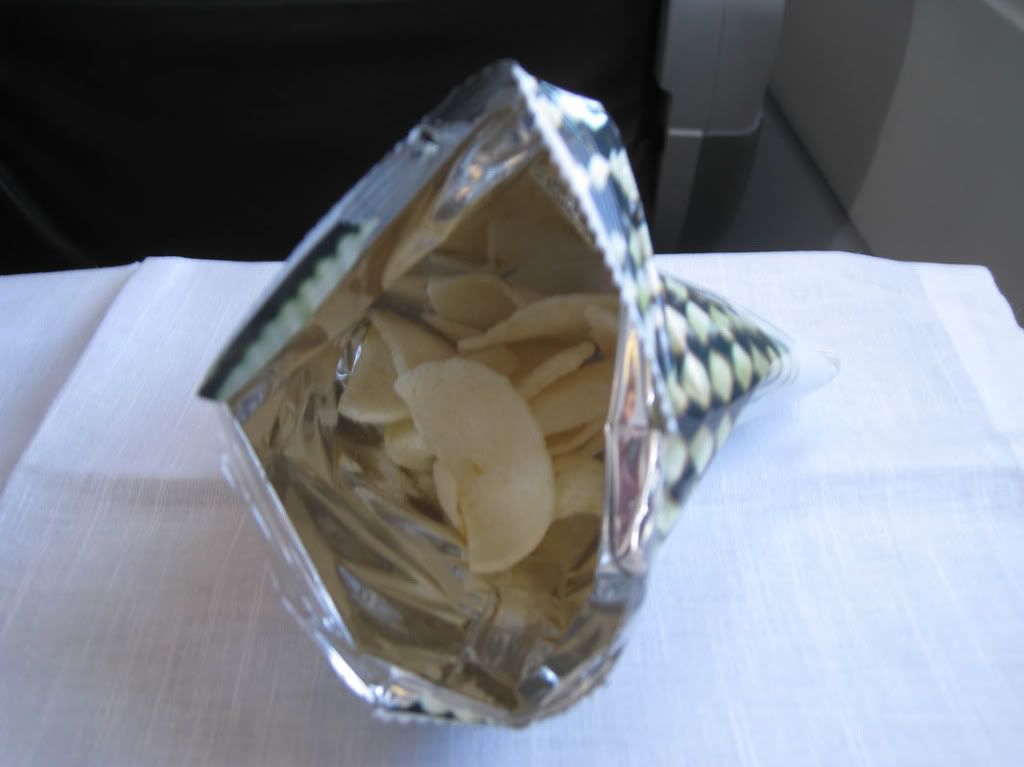 The appetizer and main course were handed out. Both were well presented and excellent to eat. Take note United, your first class meals do not compare favourably to NZ's trans-tasman meals.
Finally, the ice cream handed out was very tasty also.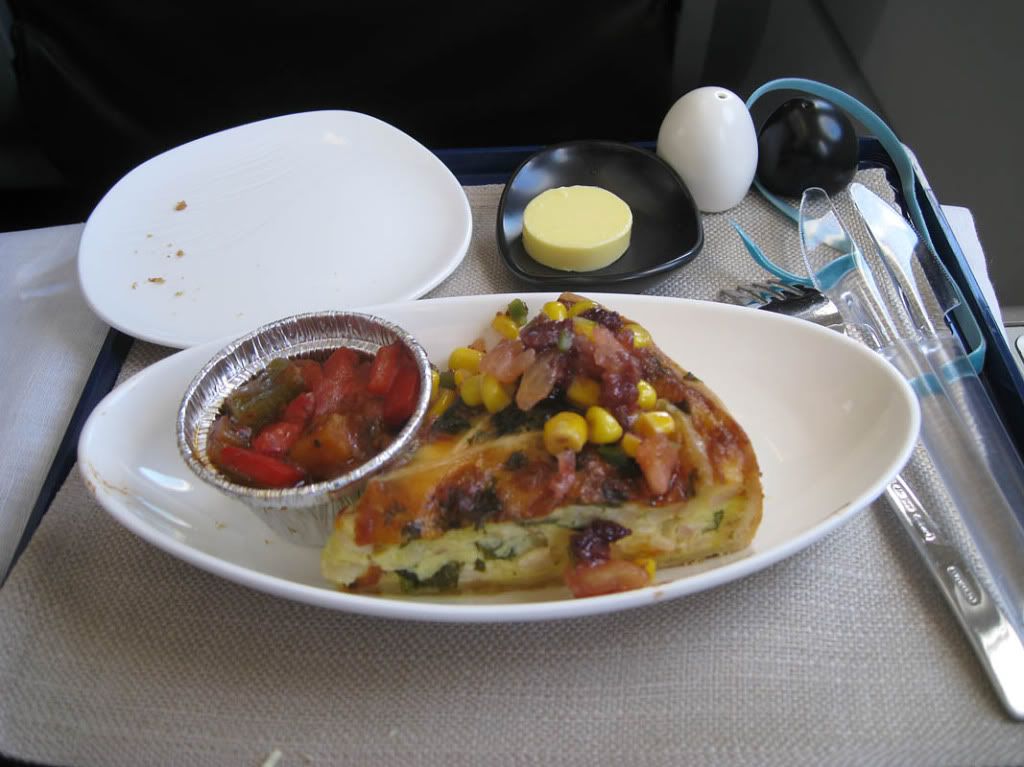 All in all, a brilliant meal. I was really surprised by how good NZ's ground and air product is.
We arrived in Auckland on time, during some light drizzle. Temperature was a very pleasant 23C, really the temperature which I like (not too warm not too cold). All in all, I give top marks to Air New Zealand for service and food. The seats were not quite there (but as I said I don't expect much more for anything of that flight duration). This flight was probably my best flight in the past 3-4 years.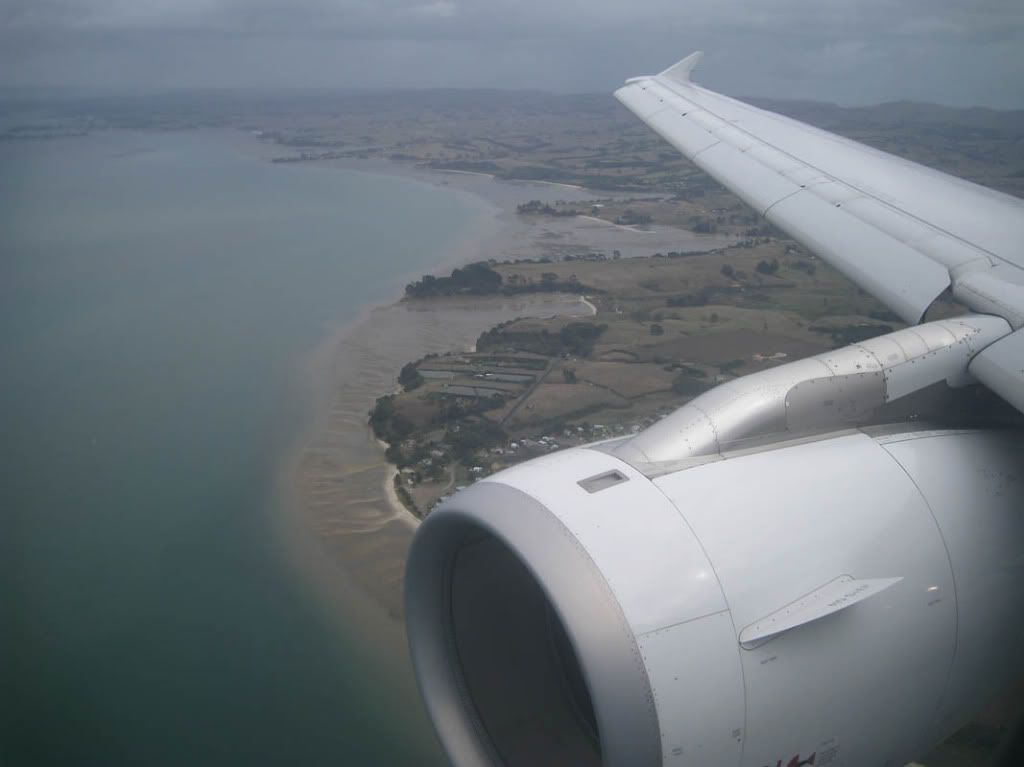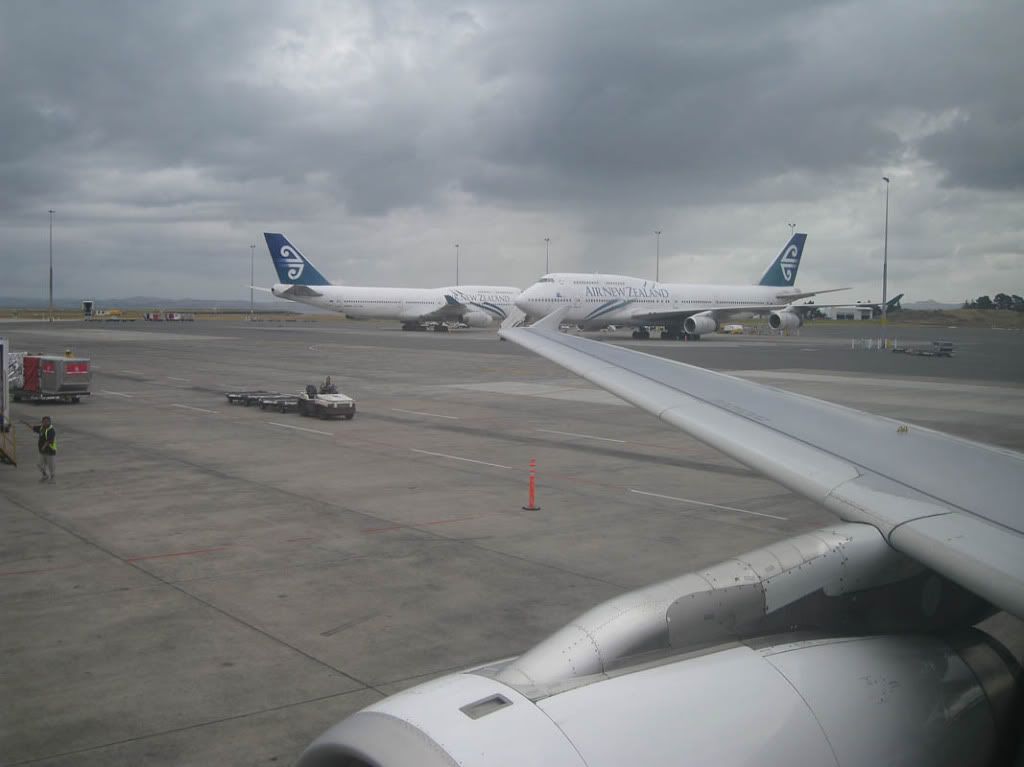 I was through immigration in about half an hour. The immigration lady gave me strange looks when I told her I was only staying for two days. I had planned my trip with more time to visit Sydney than Auckland which I had heard was not all that exciting as a city (which was quite true, and sadly I had no time to discover the natural beauty of New Zealand).
[Edited 2008-04-25 20:44:26]