Given I have a few large gaps in my spotting log for France, I decided a day's spotting @ CDG was required to help reduce the gaps.
25.04.08 BA314 A320-232 G-EUUJ 5A
2nd Flight on this aircraft & 74th A320 Flight
SCH DEP 14:05 SCH ARR 16:25
ACT DEP 14:27 ACT ARR 16:32
View Large
View Medium


Photo © MUCpictures
Nicole dropped me off outside T5.
Hmm, lift's are still missing………
I headed in, the check-in area was very quite, hardly anyone around.
As usual I used a self service machine, for some reason it could not find the booking with my Exec card, had to type in the booking reference to find it, thankfully I had it with me – often don't!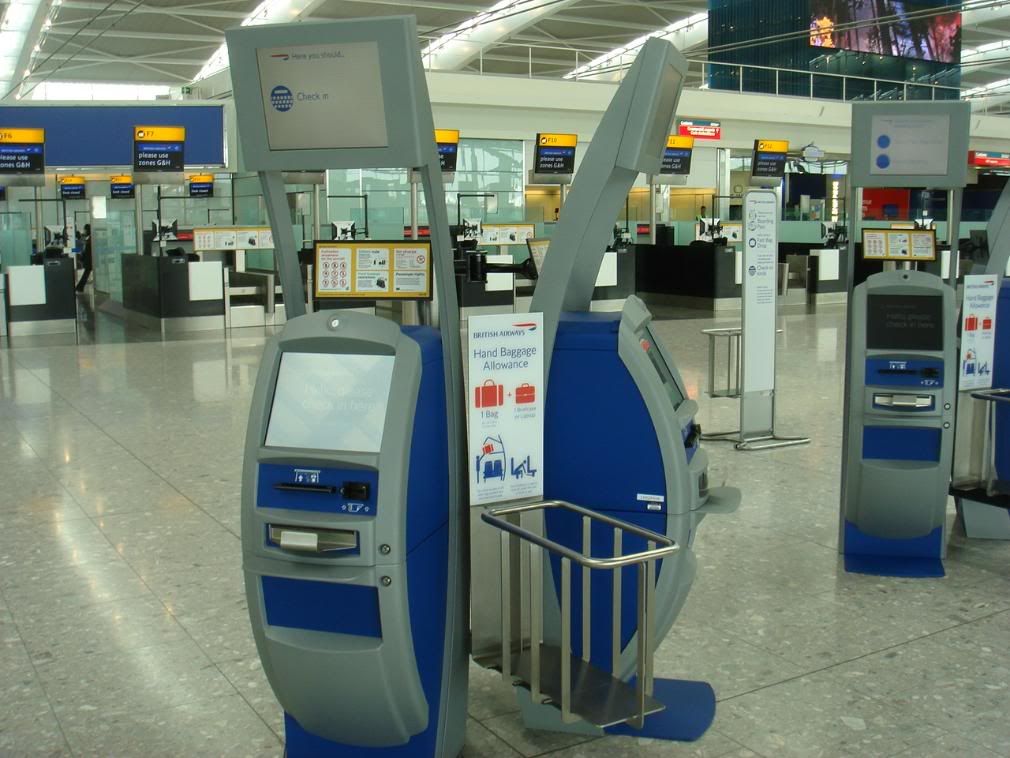 Passport/security control was quick get through, I took the south security lane, there were no queue's.
Once airside I decided to check out the North Galleries as I'd not been there before, however upon arrival the agent suggested I use the South Galleries as it would be better for reaching my departure gate, I took her advise as she was trying to help.
A few pictures along the way,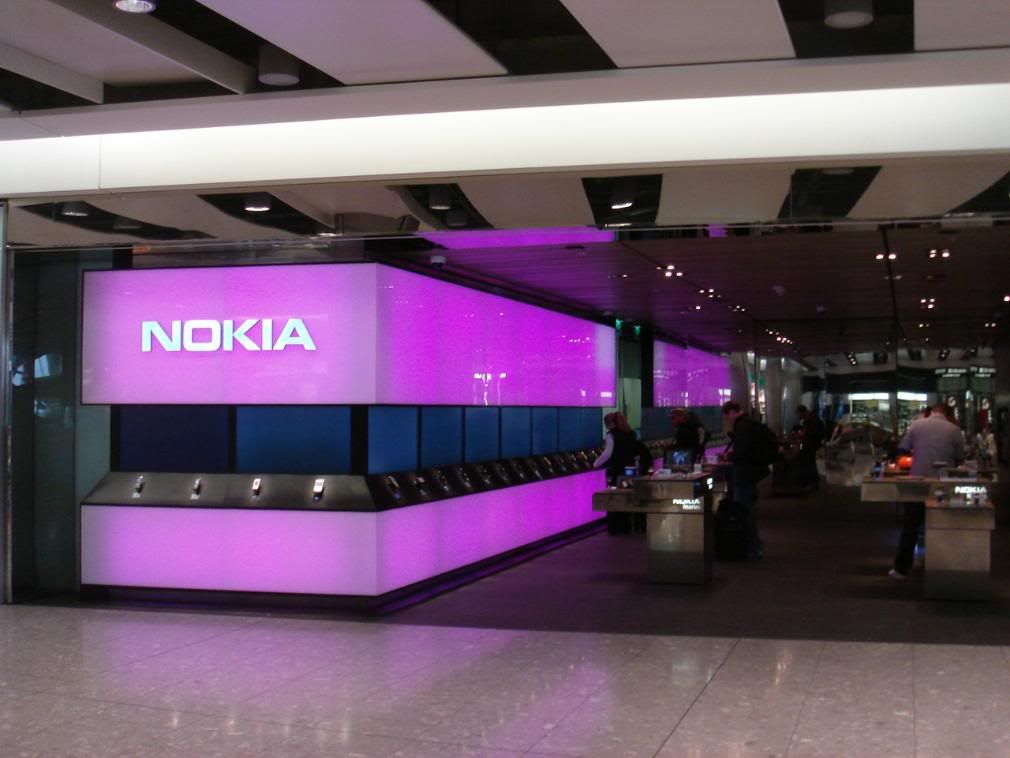 The Cloud 'thing'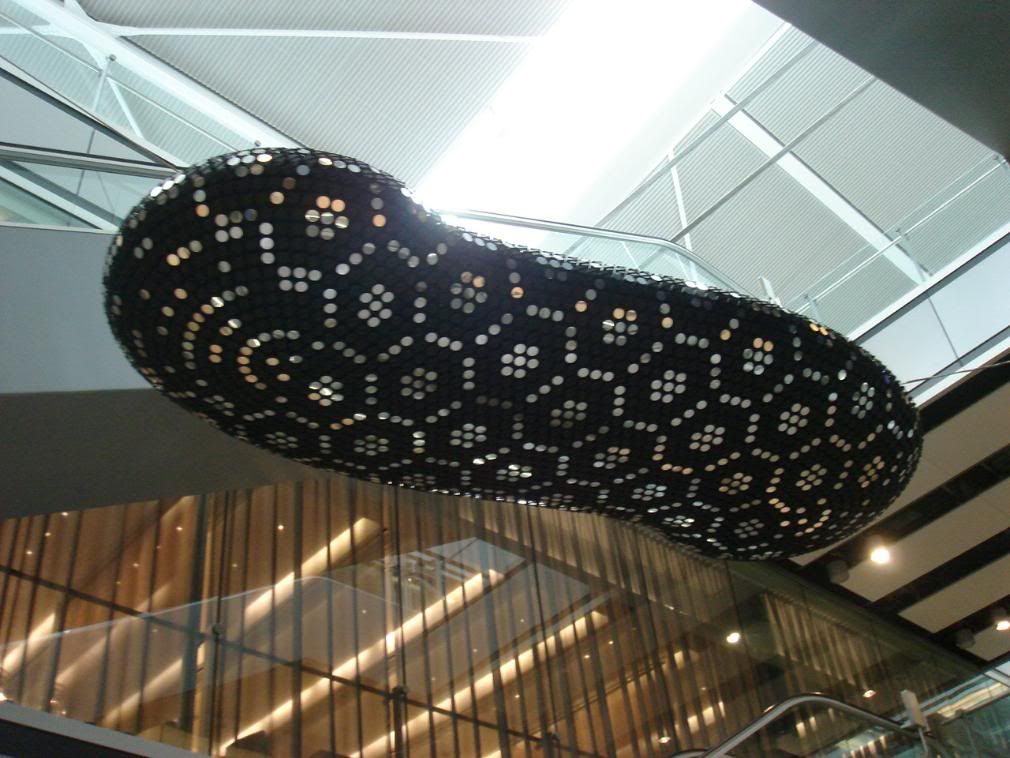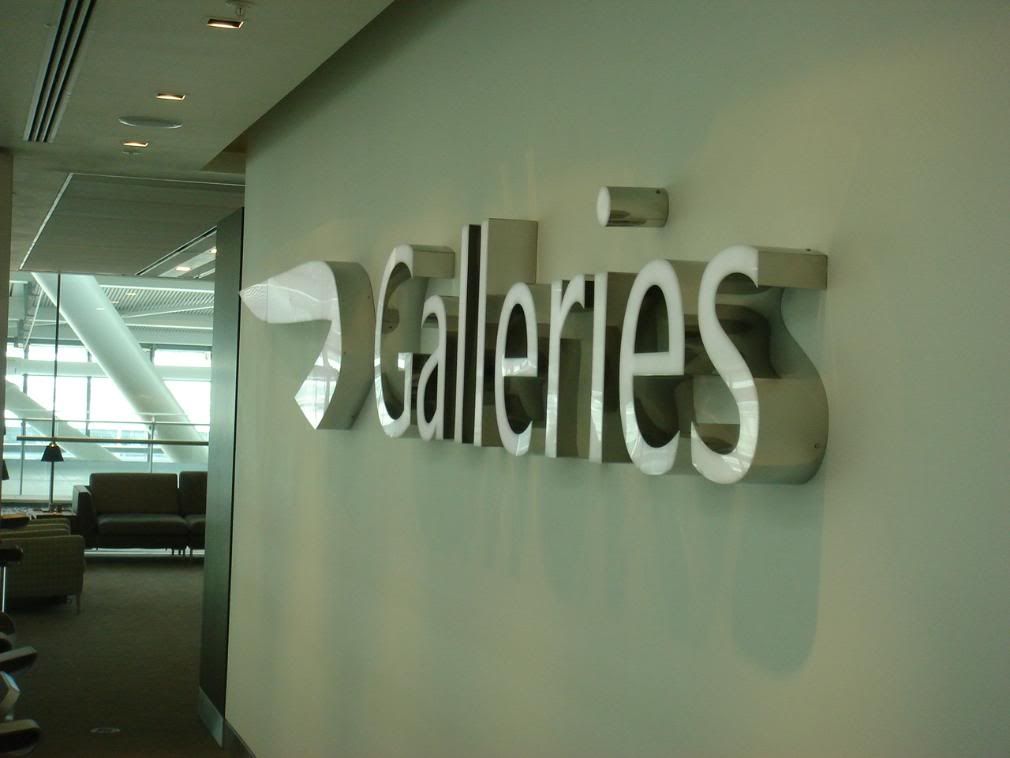 The lounge was quiet, unlike the last visit, there was no classical music playing. As expected, there were numerous food offerings, both hot and cold.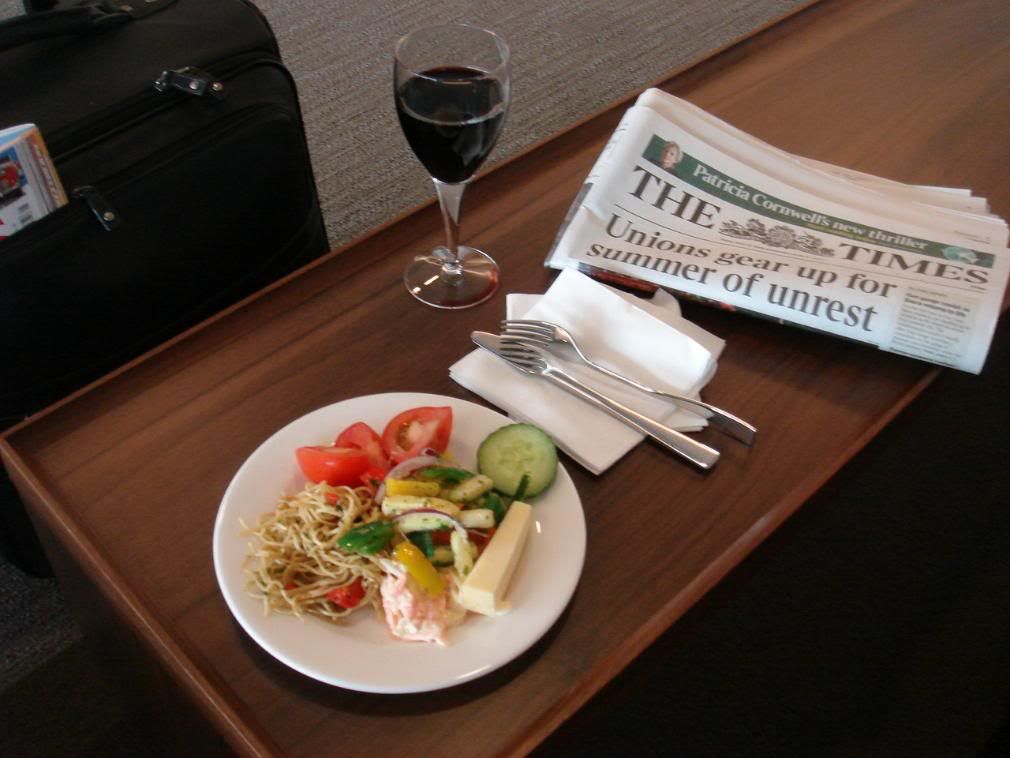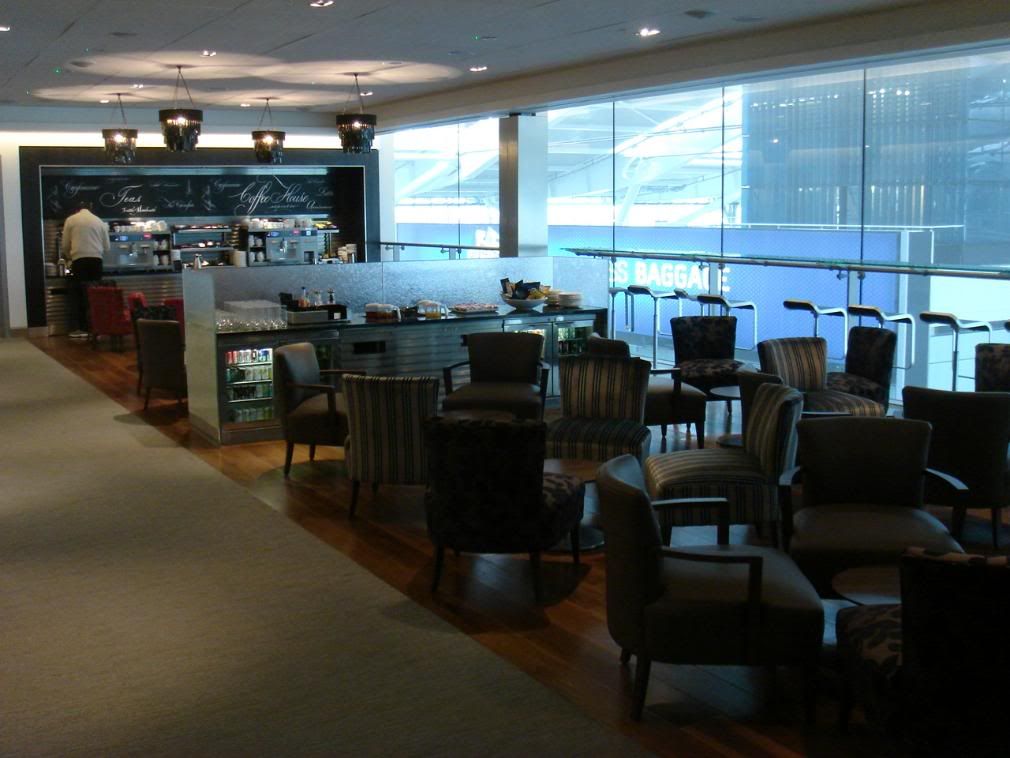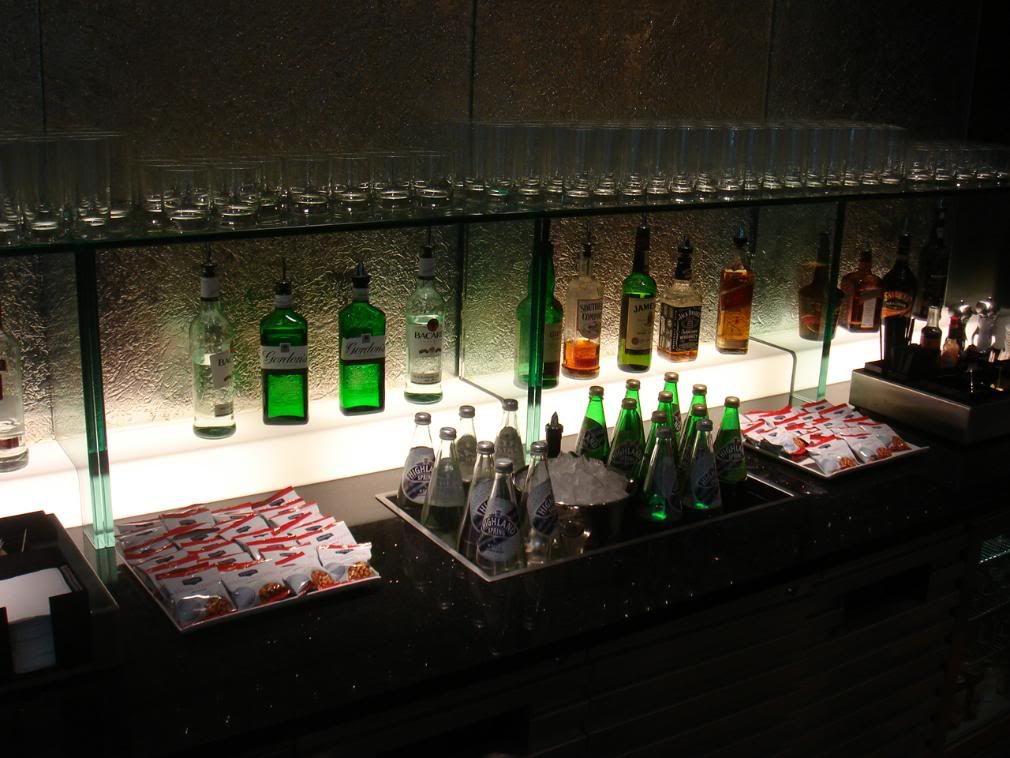 Not a good picture, but I did not want to use the flash - It's a small cinema area in the lounge
The aircraft was departing from B38 today, this is from T5B, so I had to catch the transit link.
After a quick trip to the loo,
Boarding had started, note no priority pre-board.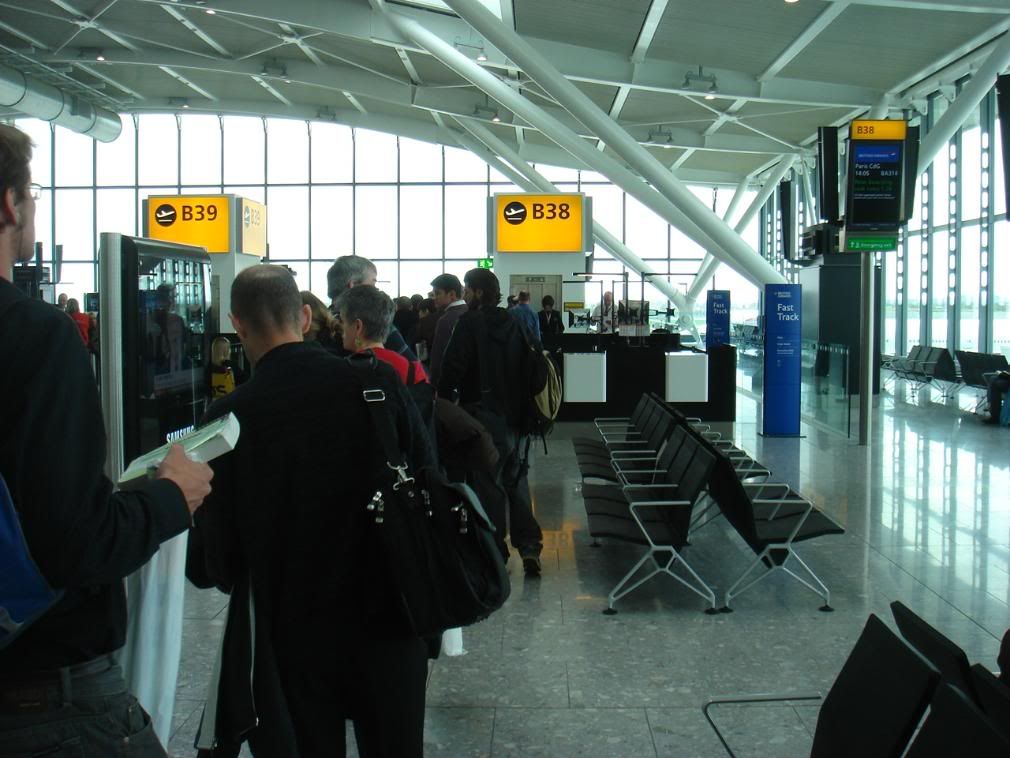 Once aboard I took 5A, the main door closed at 14:06, 5C remained free. Load in Club was 17 out of 25 possible.
View from my window
Push finally occurred at 14:27, appears all the push back crew's were busy so we had to wait until one appeared.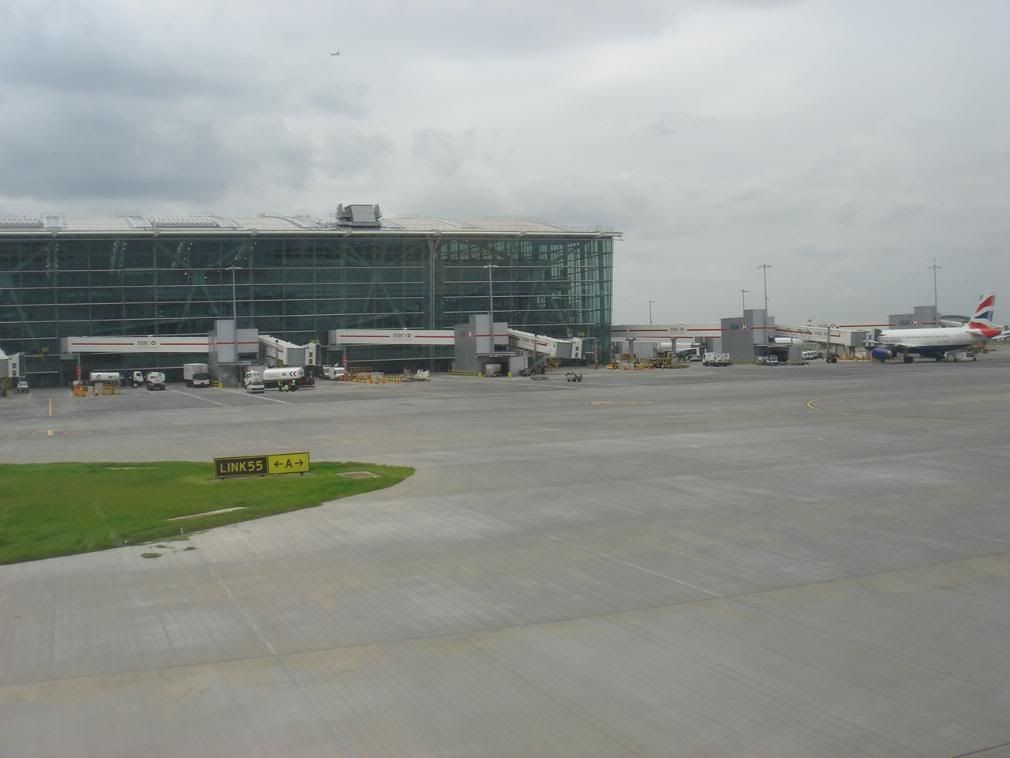 EUUJ taxied out to 27R, after holding for a few departures it was out turn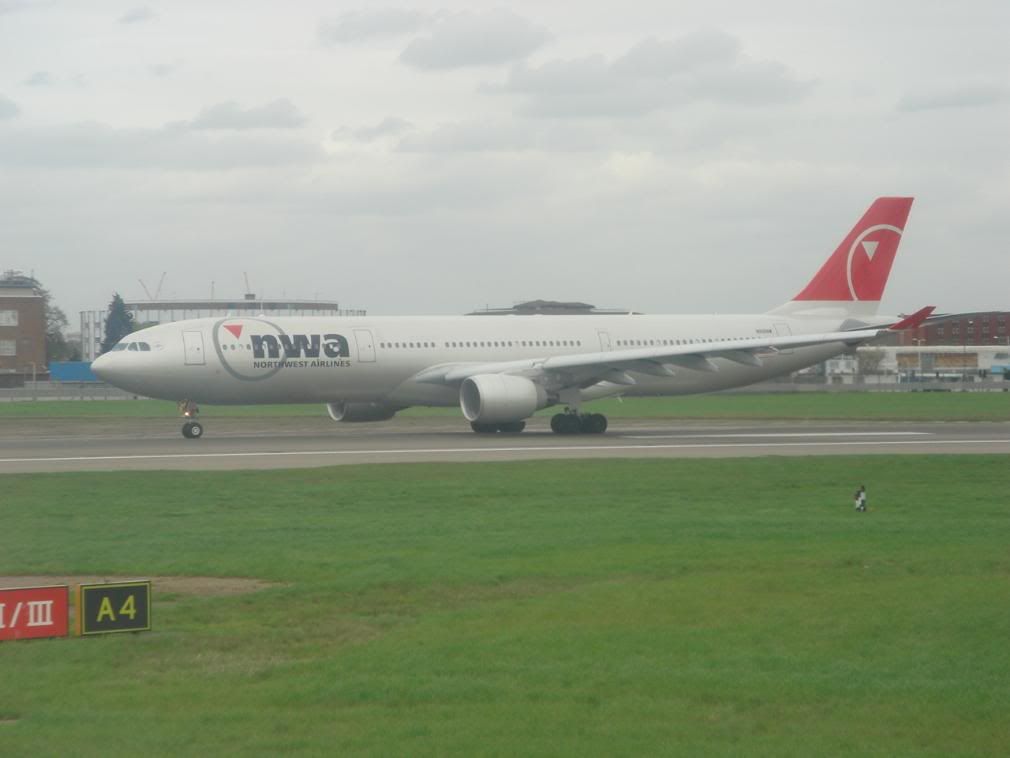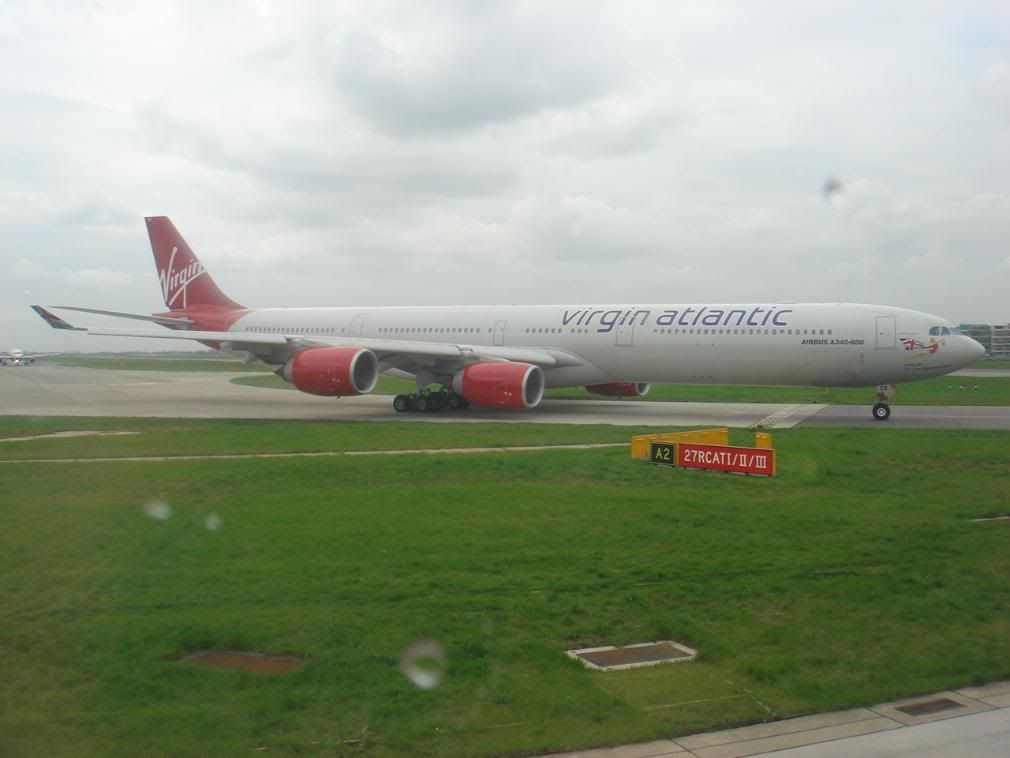 wheels off the ground at 14:51
Work has started on T5C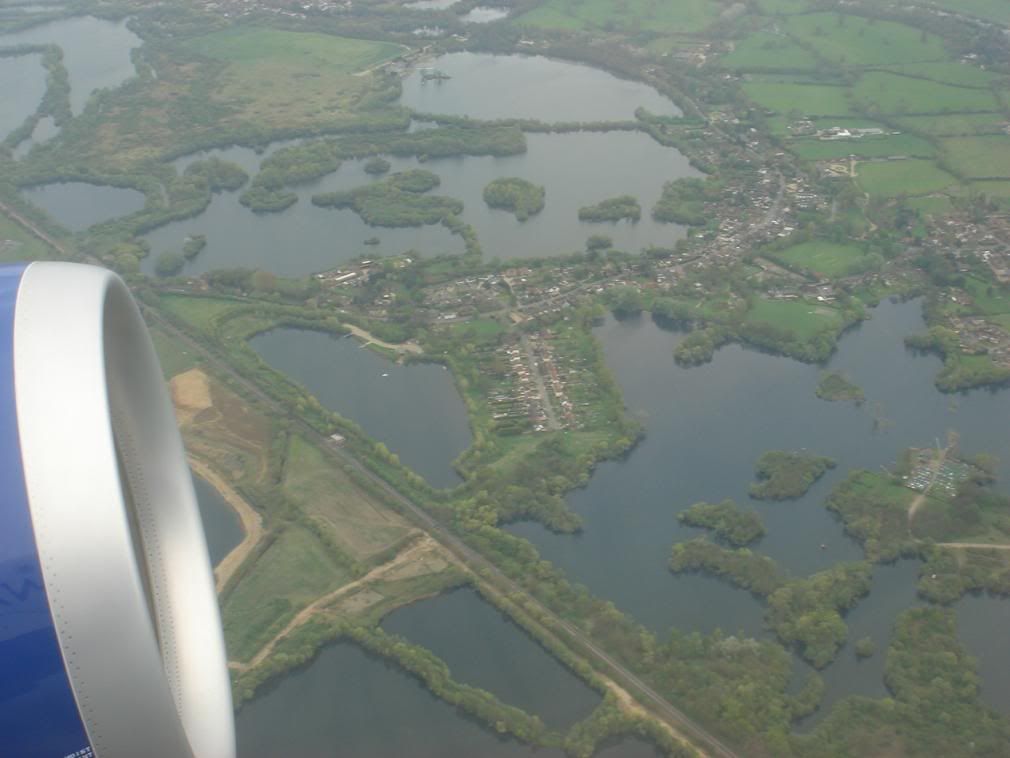 Today's inflight service consisted of sandwiches with scones & clotted cream. The sandwiches were a mix of egg and watercress(or similar) and turkey(I think) with what tasted like a sun dried tomato paste, whatever they were, I enjoyed both along with the scone. Took a V&T to drink along with a cup of tea, most enjoyable I must say, wish this flight was longer.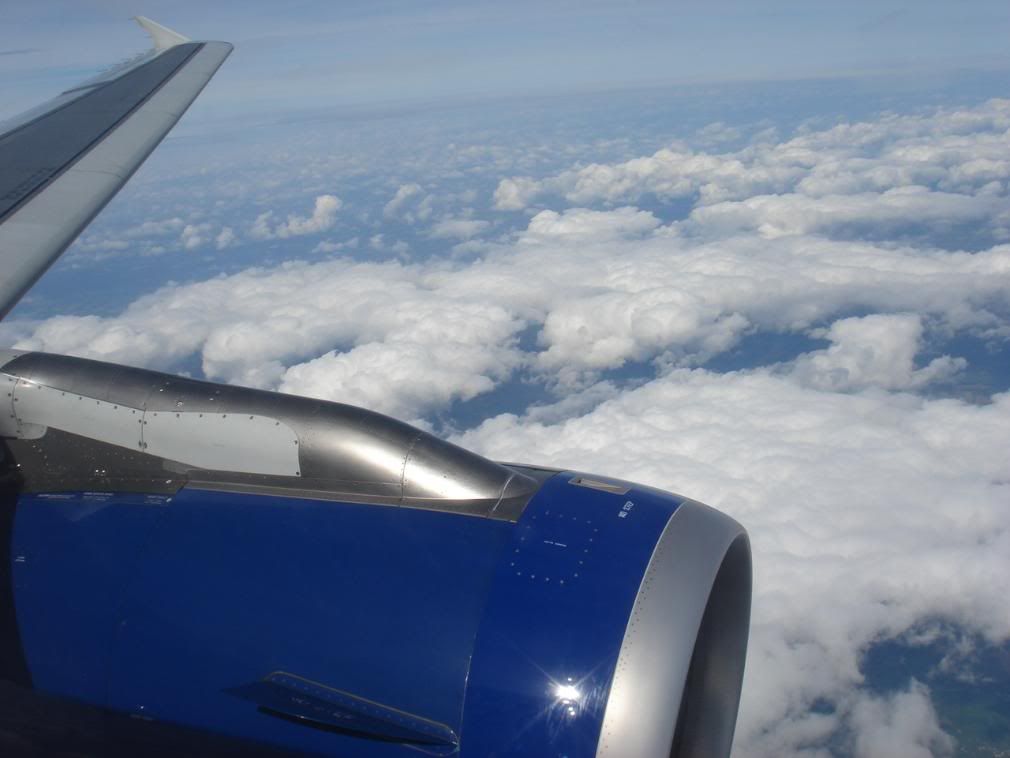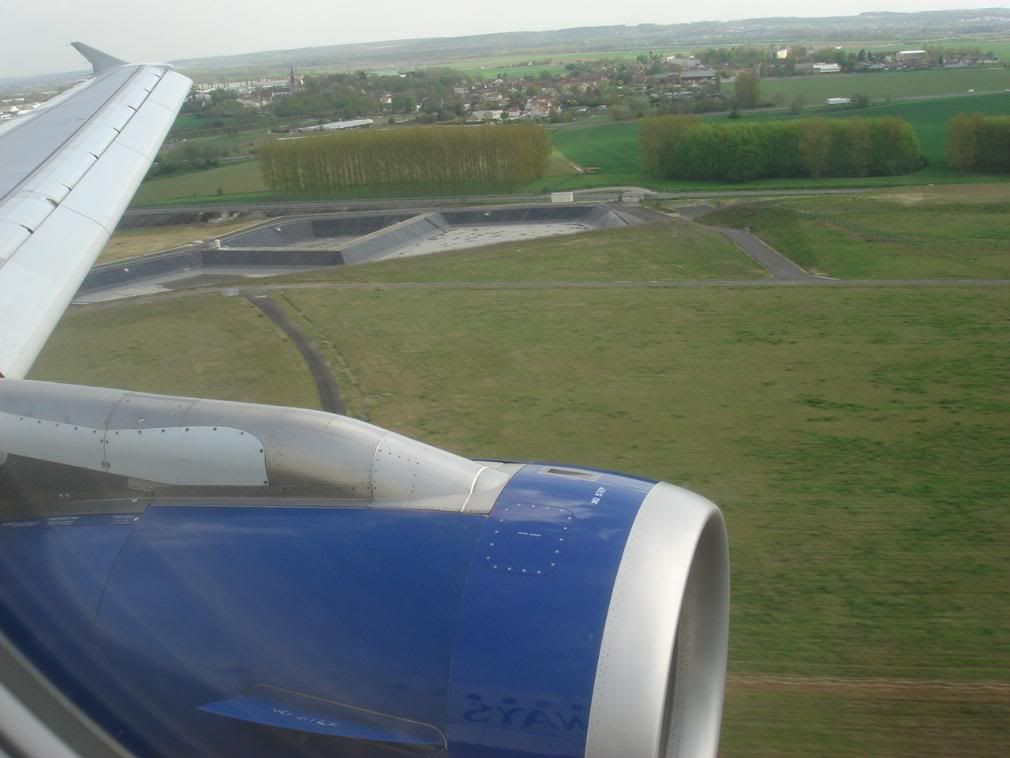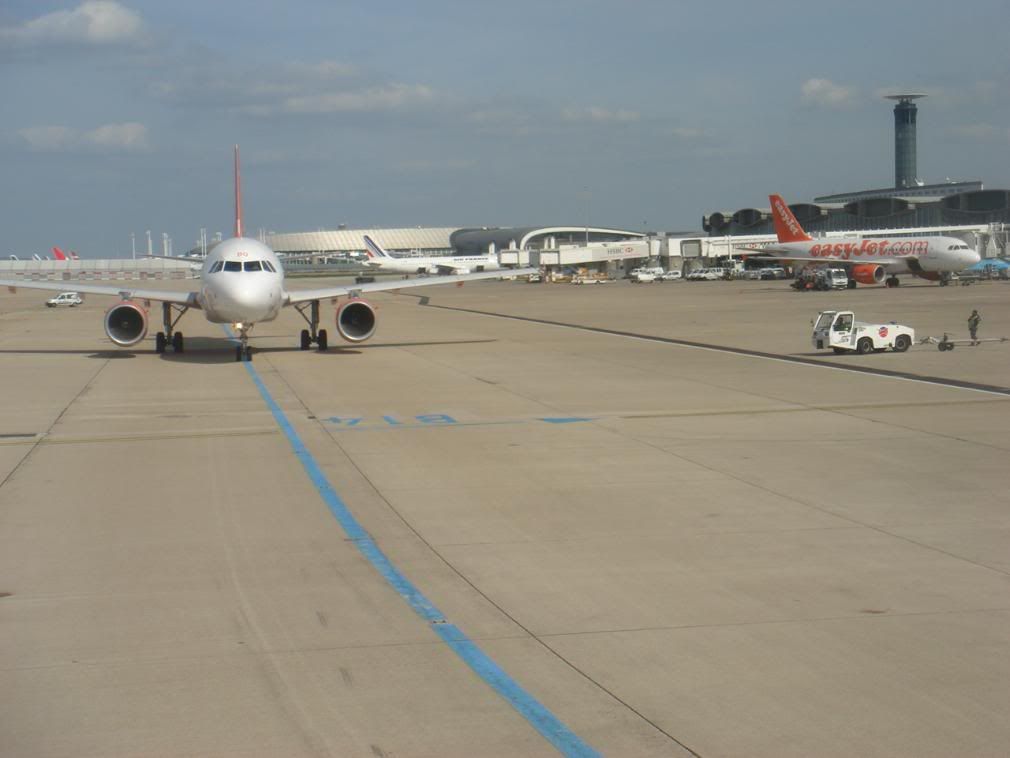 Wheels touched down at 16:32, just 7 minutes behind schedule despite our delay leaving Heathrow.
Unlike the last few visits to CDG there were no queues at passport control, before I knew it I was in the lobby at the Sheraton.
Here are a few pictures from my room at the Sheraton.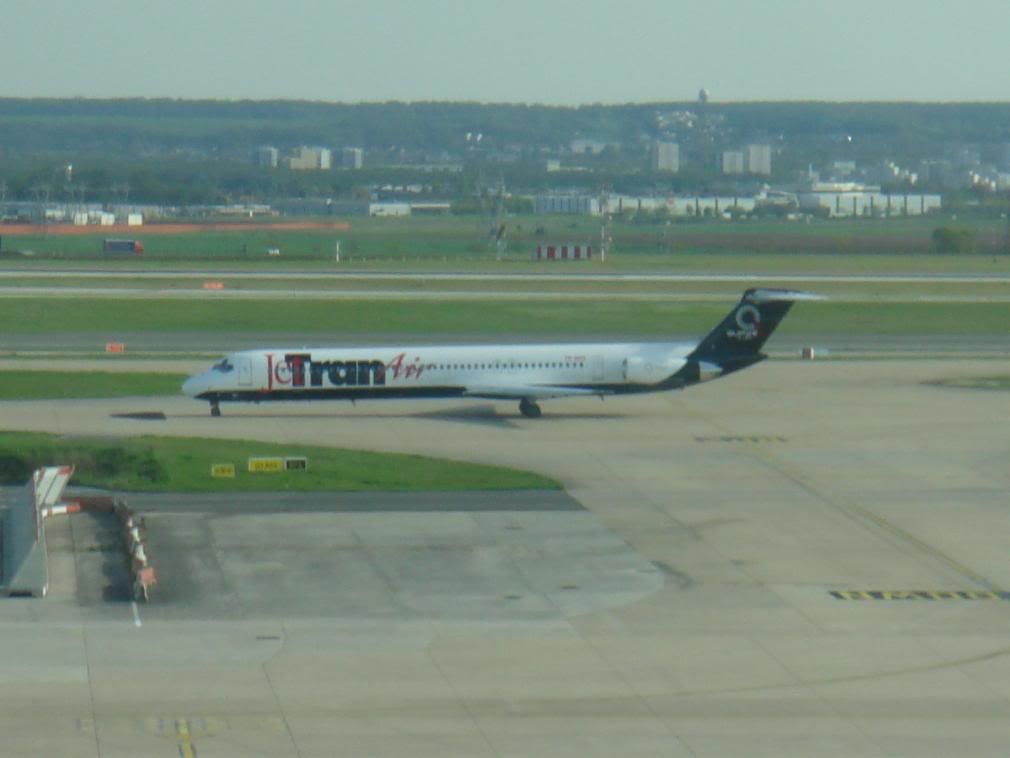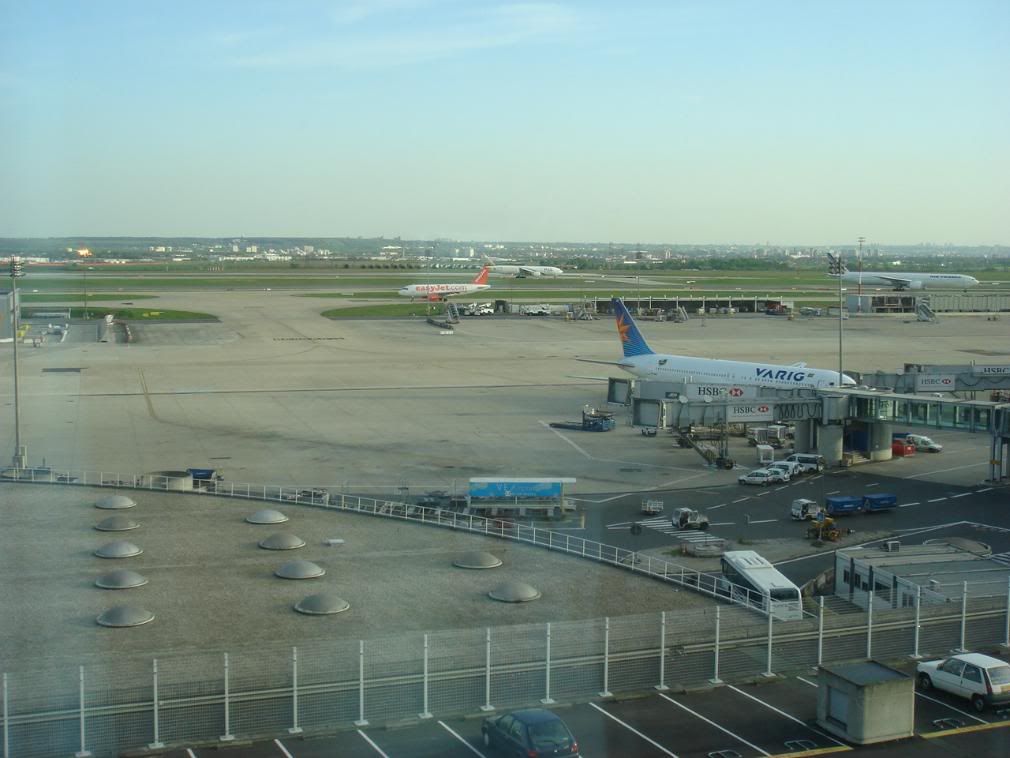 26.04.08 BA323 A321-231 G-EUXE 6A
3rd Flight on this aircraft & 20th A321 Flight
SCH DEP 17:55 SCH ARR 18:10
ACT DEP 17:58 ACT ARR 18:42
View Large
View Medium


Photo © Paul Markman
I took avail of the late checkout and left the room just before 4pm. The airport terminal concourses are relatively narrow to it took a little while to navigate past unseasoned travellers, you know, those that stop for no reason mid stride, those with bags spilling into the walk-way etc.
Self service machine worked without question, no queue at passport control and before you know it, I'm in the rather limited shopping area, you can tell BAA don't run this airport.
Nothing worth buying and no spotting here, place is just awful, I retreat to the AF lounge – they also accommodate BA and a few other airlines.
I'm not at all keen on this lounge, drink offerings are poor – they don't even have French beer!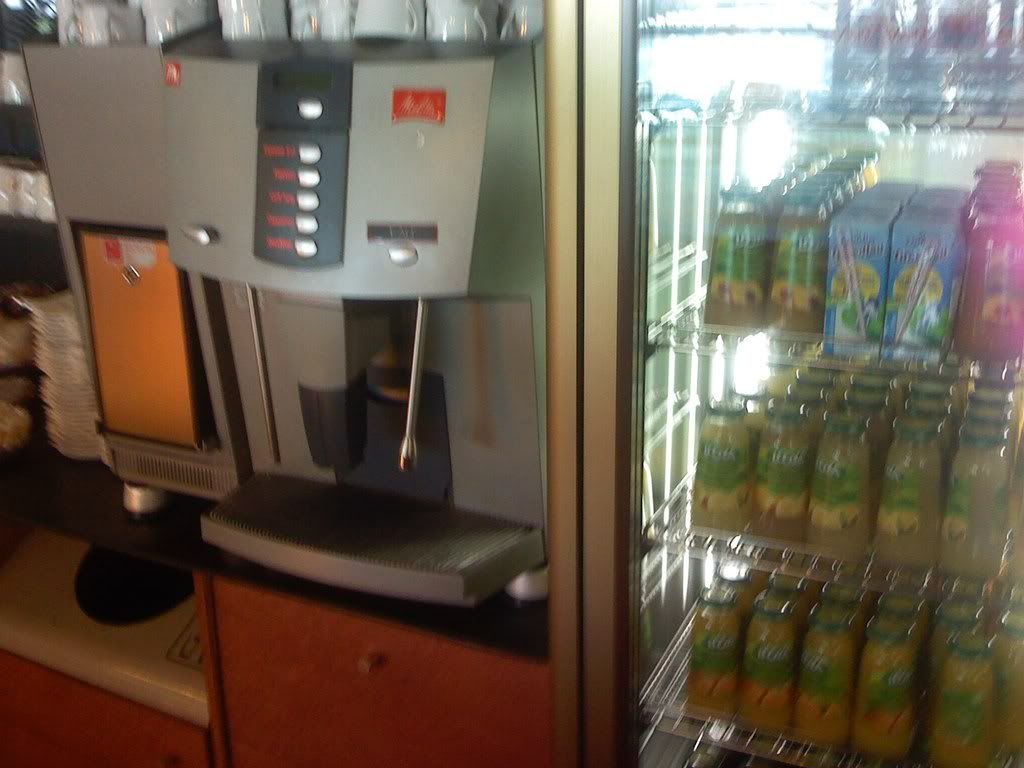 Food, forget it, some crisps and pretzel type things, that's all. Not even any cheese, we all know the French make great cheese.
After 2 beers and a couple of packs of snacks (I'd not eaten since breakfast) and a good few pages of my book it was announced boarding was ready for the flight, a short walk to gate 30 and through the x-ray machine, laptop had to come out but shoes managed to stay on.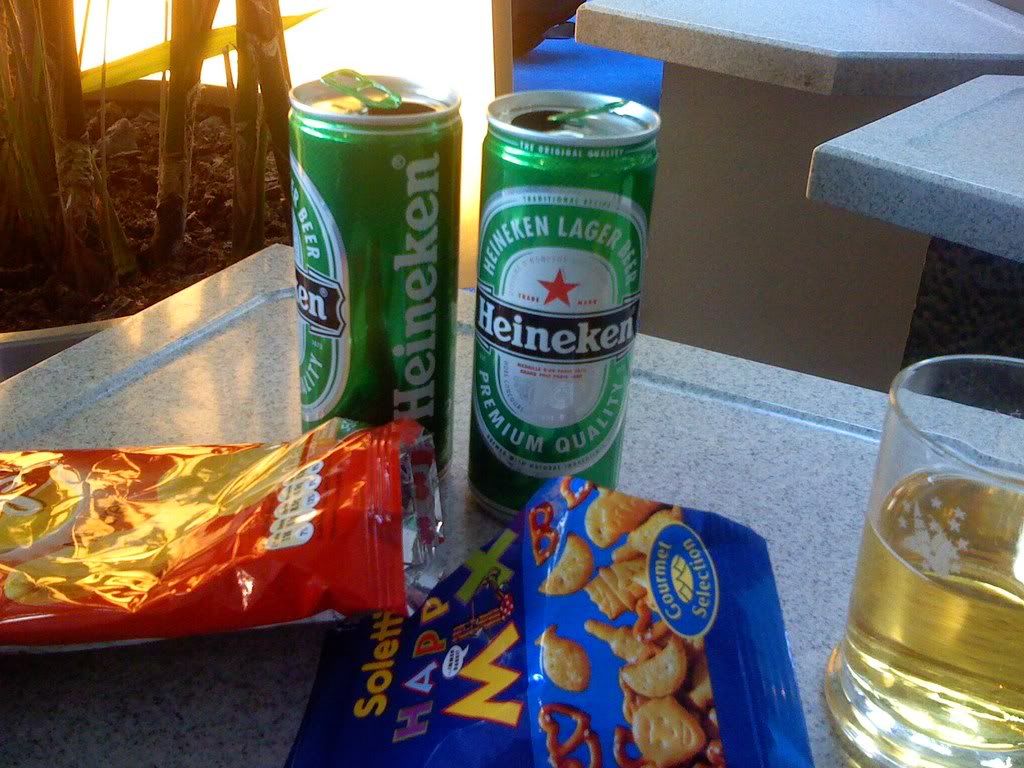 Got into line only to realise boarding had not actually started, since all the seats were still taken I decided to stay in line and send a text or 2 before turning off the phone.
Boarding actually commenced at 17:38.
Club consisted of 6 rows today, 30 seats in total, despite row 6 being empty and only 2 out a possible 5 sitting in row 5, the overheads above 6 A-C were full of bags, appears some economy passengers had filled them already, I actually find this quite rude, but less of that, managed to find space for my bag above row 4.
The main door closed at 17:57.
Of 21 of the 30 Club seats were full, economy looked pretty busy, not sure of the exact load. Hot towels were offered prior to pushback.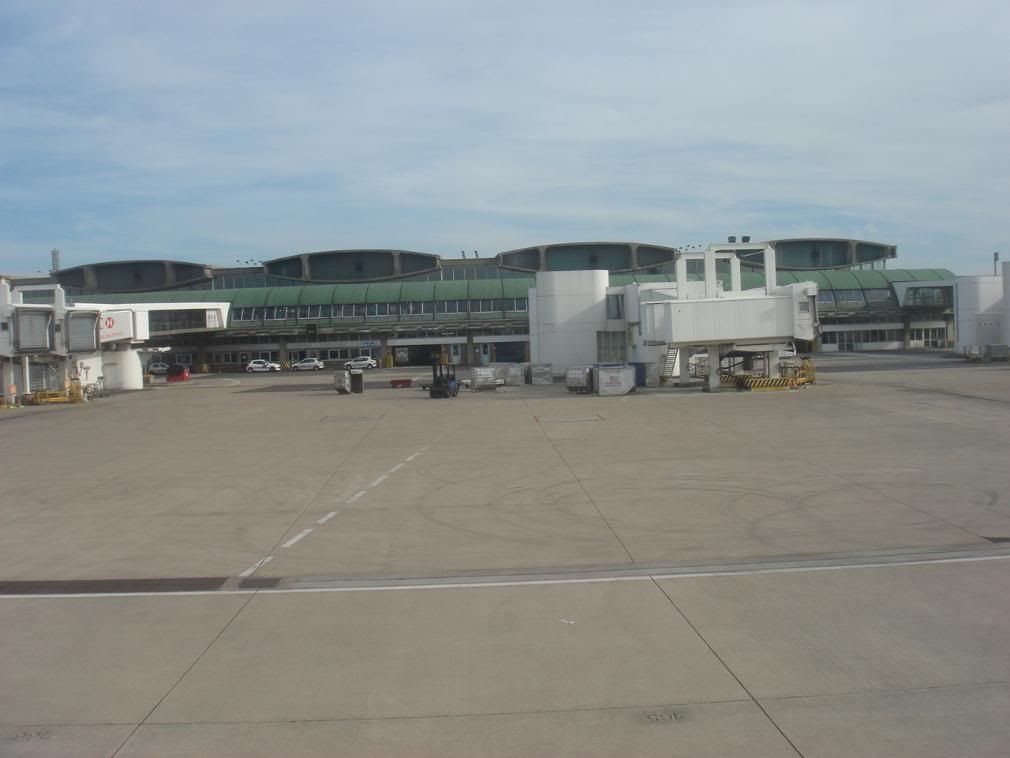 I nice taxi out to the runway nearest T1, collecting a few more planes from my log. After holding for a landing Fedex MD-11 and a departure by KD Avia,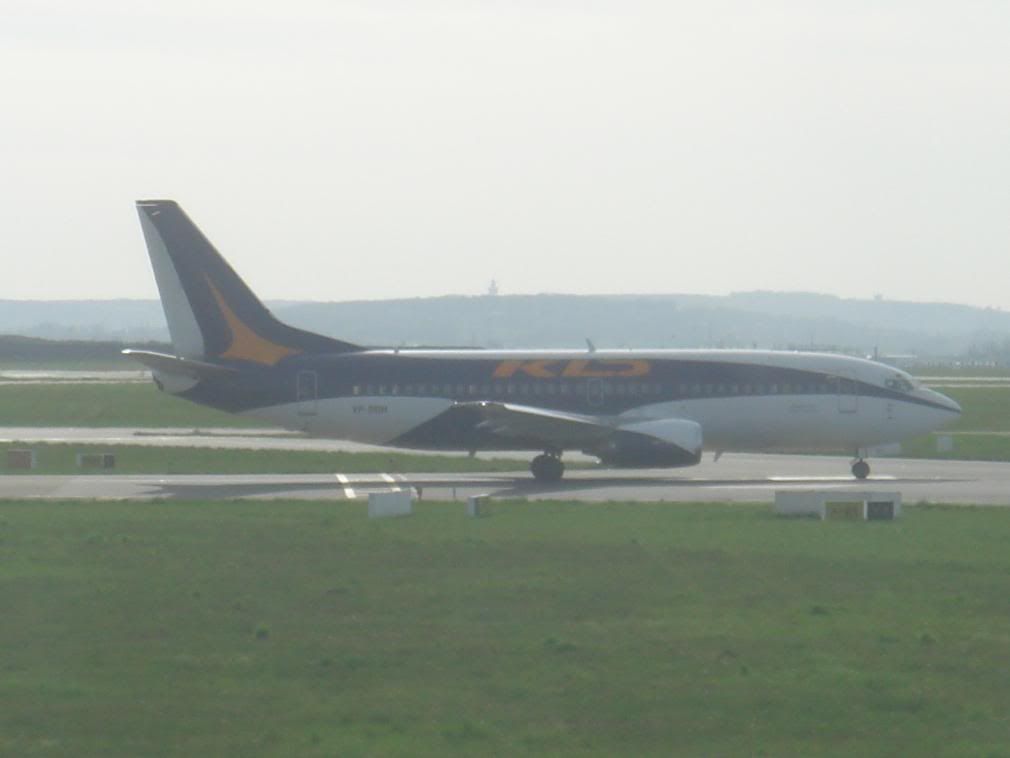 we taxied onto the active runway and began to taxi down the runway, then pulled off at the next intersection, after that a taxi around the other side of T1. At this point I thought perhaps we had changed runway and were heading for another, however as we begain to head back to T2 the crew made an announcement that a bag from BA327 had been loaded in error, we had to return to the gate to off load it.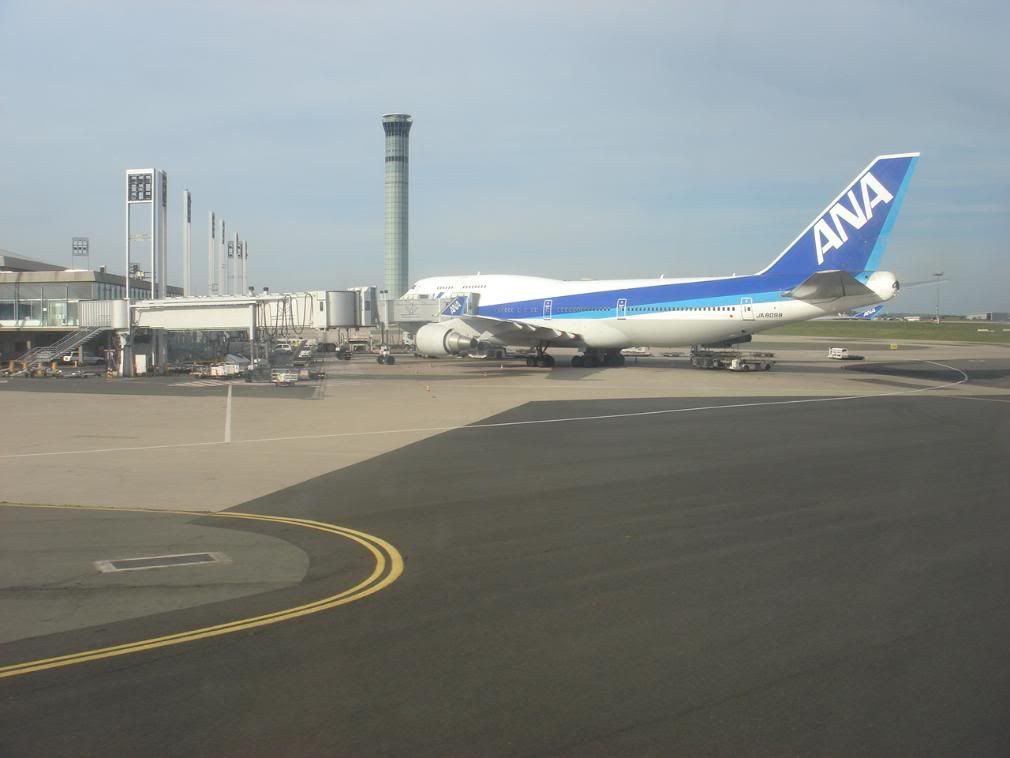 Once parked on a remote stand the captain came out and used the FA intercom to speak to the passengers, this was a nice touch as most passengers could see him and see that he was just as irritated as we were – big thumbs up for that.
Push back 2 occurred at 18:39, we followed the same taxi route and finally took off at 18:51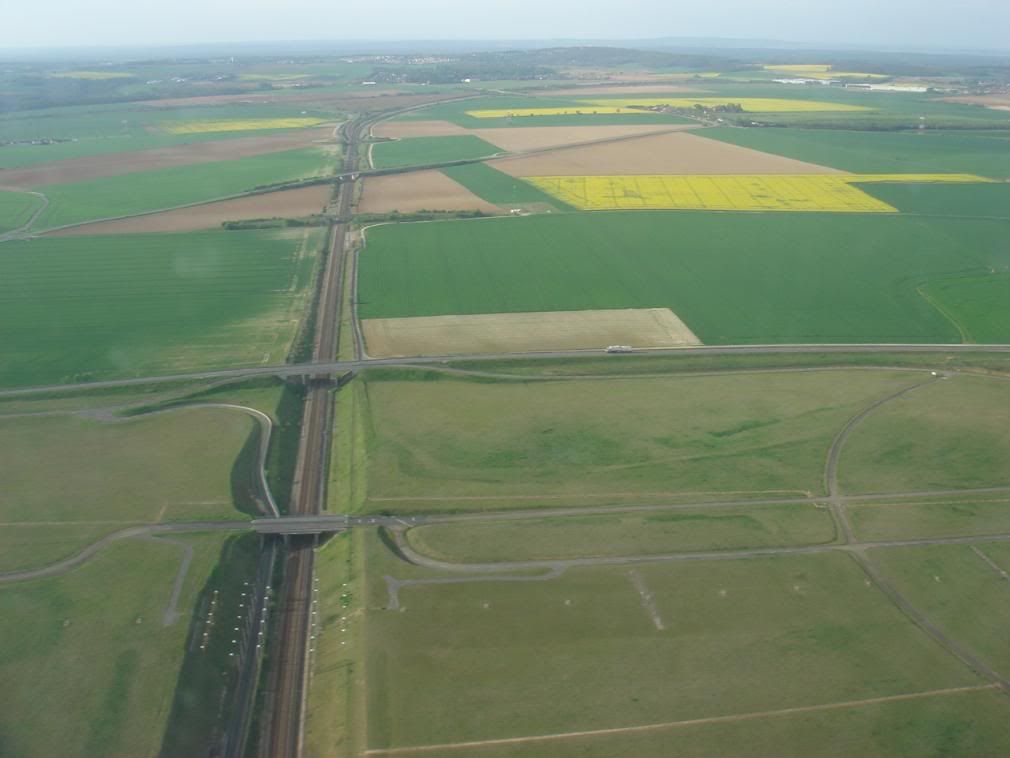 Once released the crew began the inflight service The meal this evening was smoked mackral with horseradish potatoes and salad. The fish was nice but I'm not a fan of horseradish so just had the fish and salad. I took a nice bottle of red too. The meal made a nice change from the usual offerings, though I question the use of horseradish as not everyone likes that. There were 2 Australian women in 5 A & C, they were really pleased with the meal, I guess it makes a nice change from domestic Qantas food.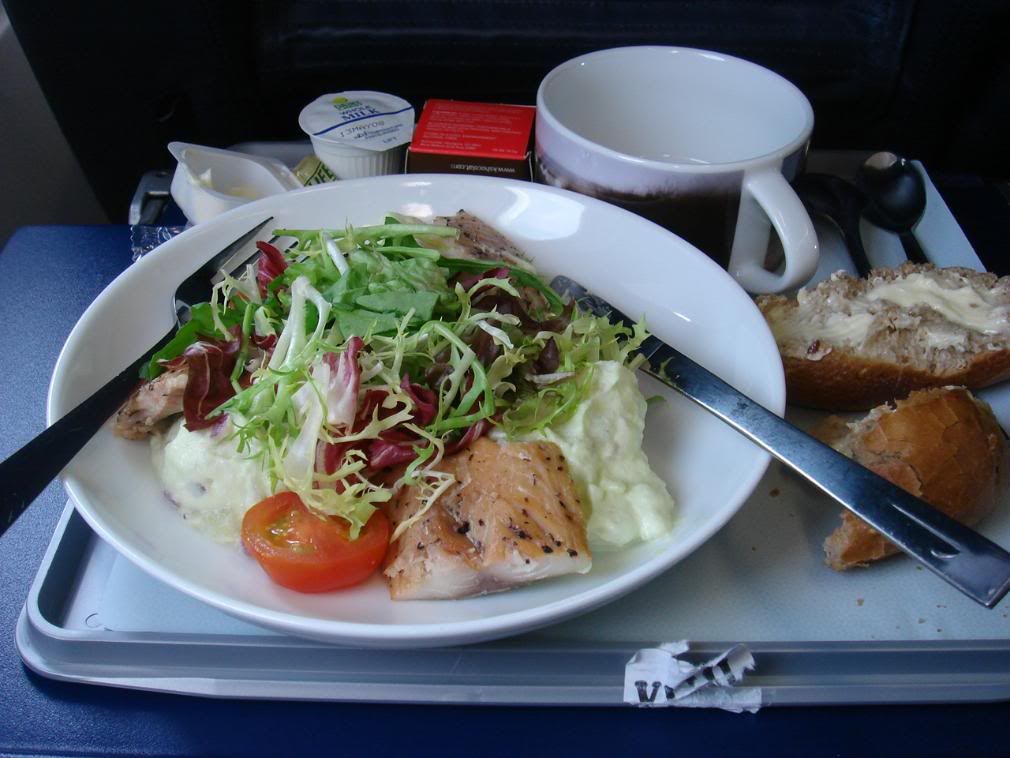 Meal trays were collected in good time, approach over London, looked good tonight, just a shallow layer of light cloud as we approached Heathrow.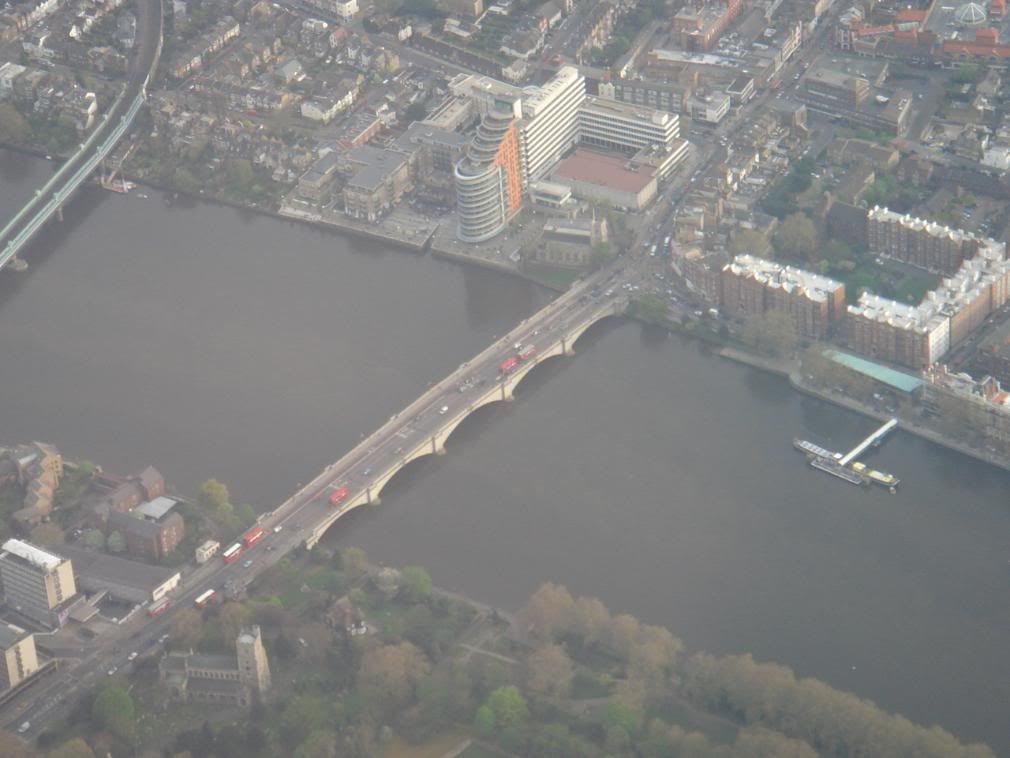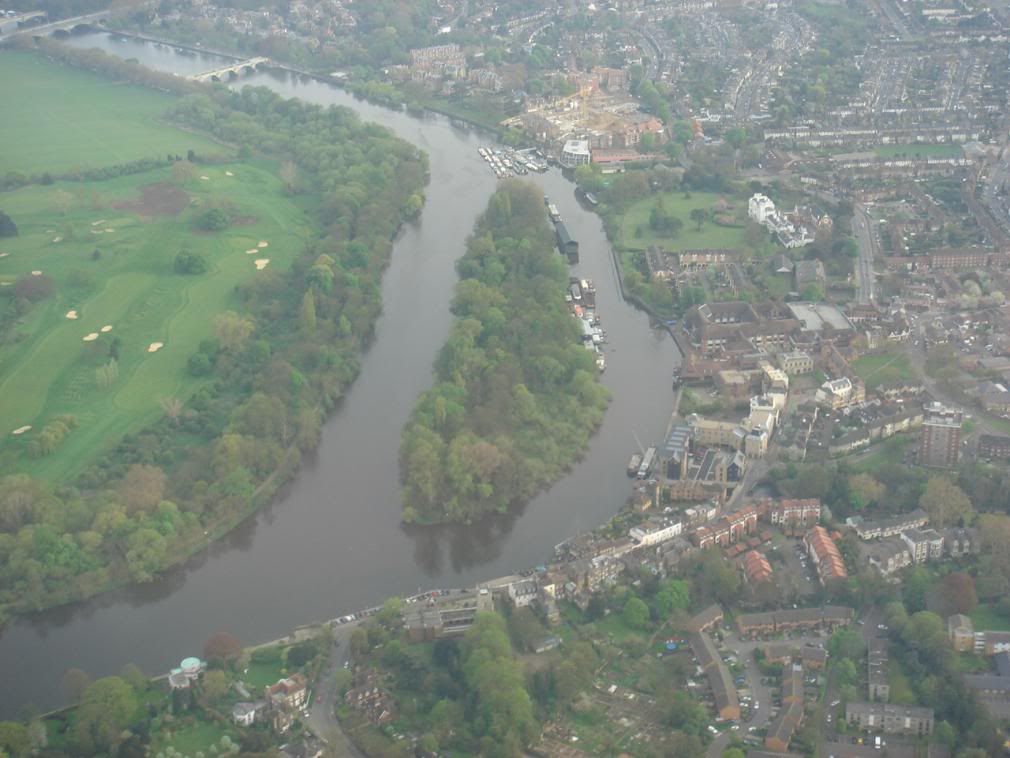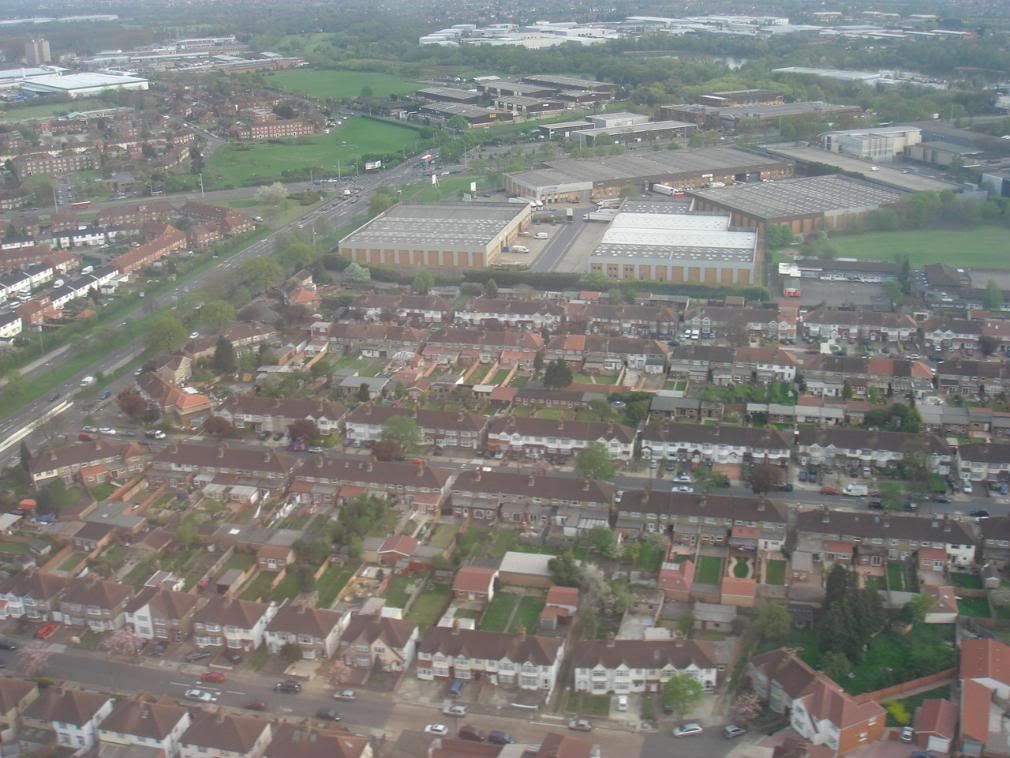 Wheels touched down on 27R @ 18:42, some very heavy breaking followed, can't recall the last time it was quite like this!
Short taxi over to T5 main, passing the new PIA 77W, AP-BID – another new one for the log.
Nicole was picking me up this evening, pretty neat as I didn't have to worry about getting other transport to the car. I was in the car some 10 minutes after landing – if that, we headed to our local for a pint
Overall?
CDG is a dump, we all know that.
T5 is like walking into paradise after travelling from CDG. Yes, a huge amount of work is still to be carrier out to finish the terminal, the more you travel through it the more you notice needs sorting, that apart, if BAA keep this place clean and well looked after, it will be a welcoming gateway and give you the same feel you got when you first arrived at HKG, SIN and I imagine ICN.
BA, despite the delay on the return and the questionable meal on the return, they were great, look forward to my next BA flights.
Thanks for reading, hope you enjoyed my trip.
Kind Regards
Mark
Future confirmed flights:-
BD LHR-JER 319
BD JER-LHR 319
BD LHR-DUB 319
BD DUB-LHR 319
BA LGW-PMI 735
BA PMI-LGW 735
BA LHR-JFW 744
CO EWR-HNL 764
AA HNL-LAX 752
BA LAX-LHR 744