Lufthansa flew to ALG from 1976 to 1990. They suspended the flights in 90 as they needed Aircrafts to fly within the reunified Germany.
Anyway, LH was back since three years I guess and they have now 8 flights a week, three of them beeing dayflights.
A short Trip to ALG was the occasion to try their service on this route. So I decided to take the dayflight back to FRA.
ALG - FRA
Lufthansa A319 D-AILT "Staubing"
SDT 1630 EDT 1630
SAT 1950 EAT 1950
ALG has a brandnew Terminal for International Flights. Security is everywhere as you have to be screened when you get in the Terminal, to the gates and also just before boarding the plane. Even if the control seemed a little bit lousy. Npt sure if they really check your bags, especially as a foreigner.
Algiers is a very crowded city. Due to the fact that trafic jam can be annoying, we decided to head very early to the Airport. So we were the first to check-in. The flight was supposed to be nearly full. It seems that lH is doing well on this route as they are a lot of connecting traffic in FRA, especialy to Asia (China), North America and France.
As we had some time, we enjoyed a drink at a coffee inside the terminal...Probably the only Airport Bar in the World where you don't get a Coke !? But anyway, the Airport is nice and not crowded.
Going through Passport Control, Screening and Customs was a breeze and people were almost friendly.
Our Plane D-AILT. Note the AH ATR landing behind.
View of the surrounding planes : An AH A330
B737-600 and B737-800 the first one flying to ORY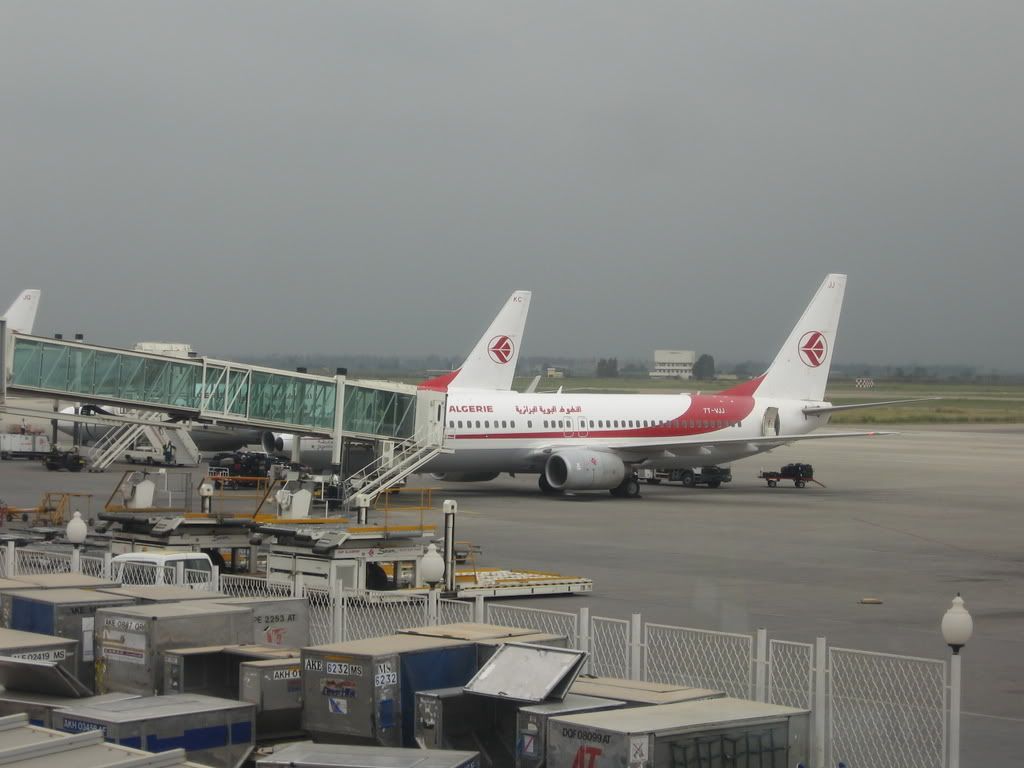 Alitalia heading to FCO. Note the armed Guard under the LH Wing
Boarding went quickly and on time, 45 minutes beofre Departure. Therefore, we were ontime for our flight to FRA.
Departure was from Runway 05 heading North.
On our way to the runway, the new Terminal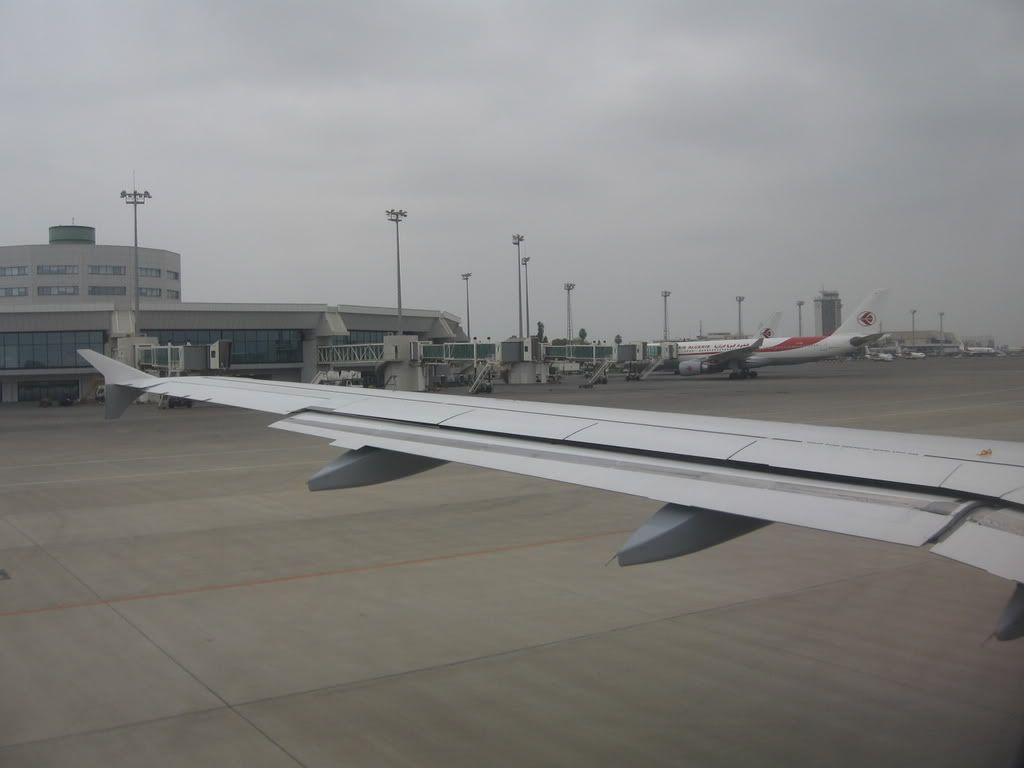 and the old Terminal now used for domestic flights: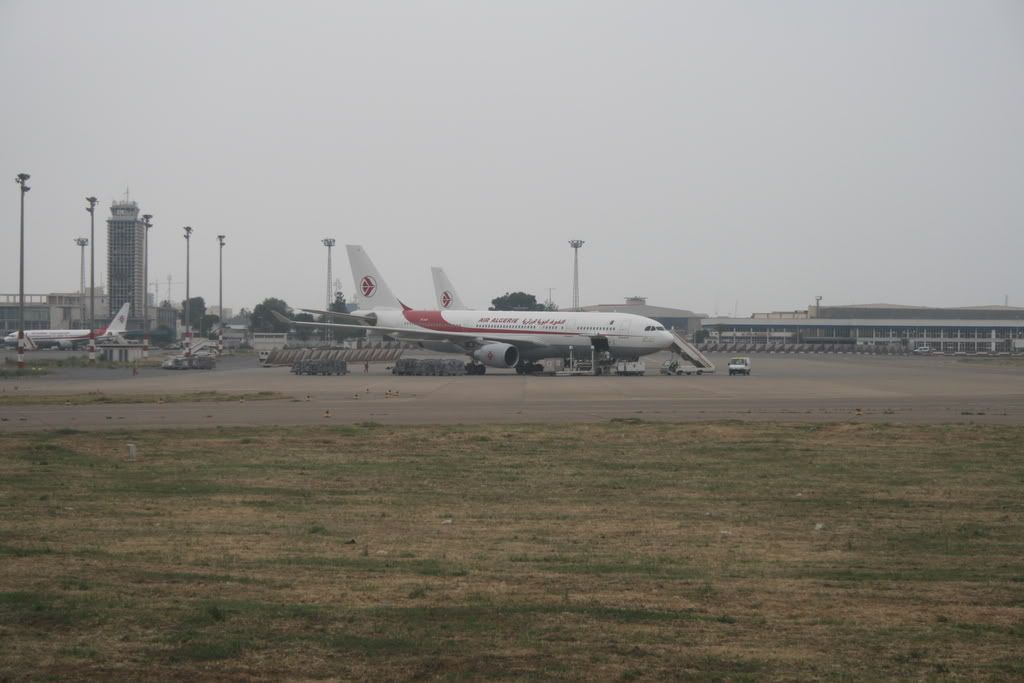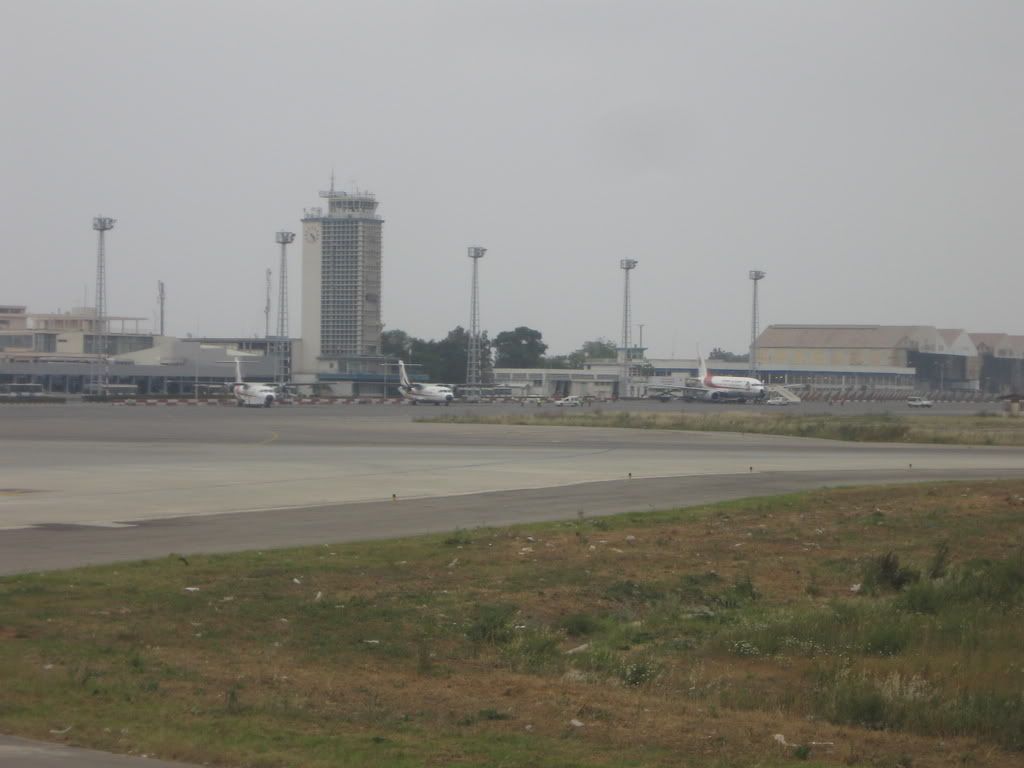 Take-Off :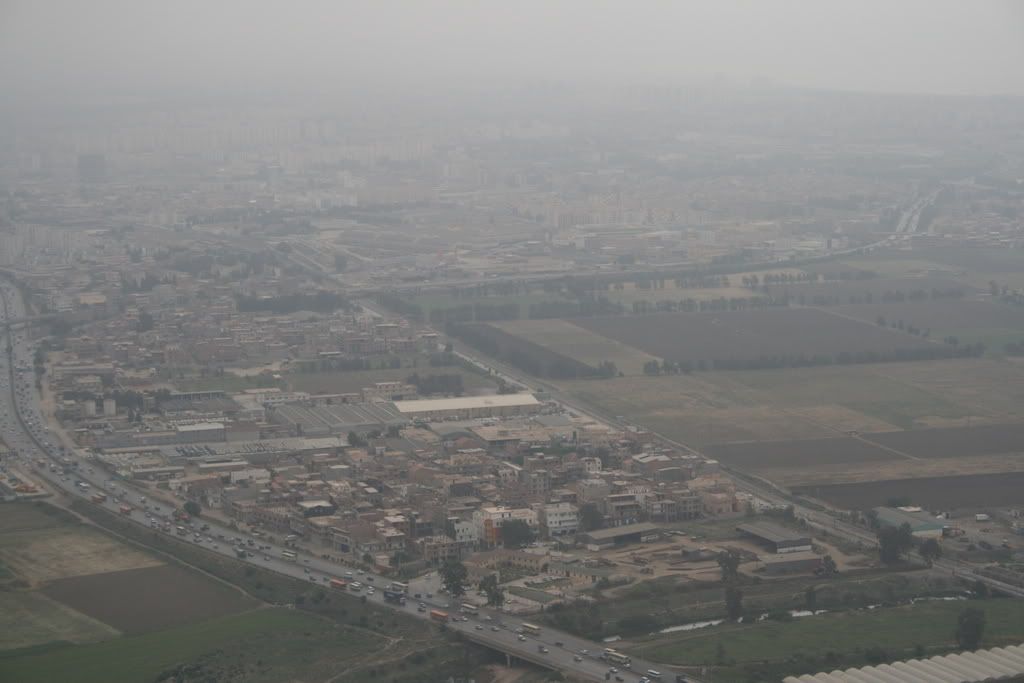 The routing was ALG-NCE-MXP-STR-FRA. On my way to ALG, we overflew MRS, but this time the route was more to the East overflying NCE. Compared to the nightflight to ALG operated by a 737, the flight with the A319 was shorter, only 2H20 compared to the 2H45 with B737.
Somewhere over teh Mediterranean :
Inside the Cabin :
Approaching the french RIviera :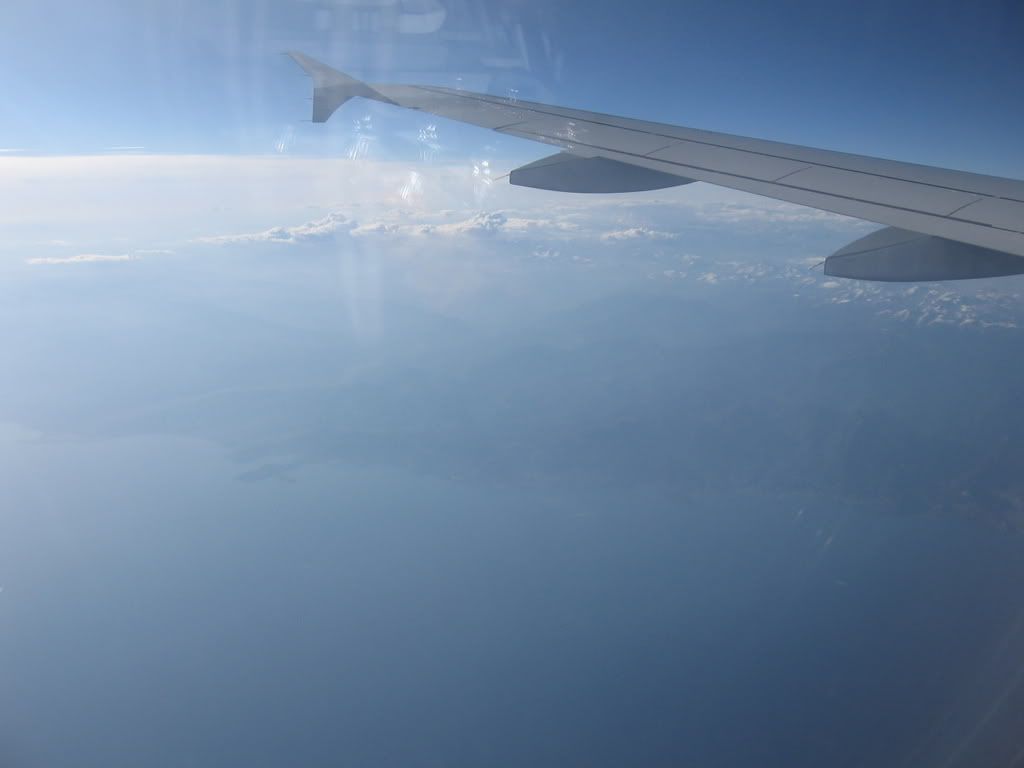 On this flight, you get a small meal. Tortelini with all the choice of Drinks, and a Milka !!! Everything tasted good.
I talked a little bit with the crew (some of them where very friendly, others not at all) and they were flying FRA-ALG-FRA-MAD with a nightstop in MAD.....a long journey. But it seem's that the crews enjoy the ALG flight, especially the night flight, as it is a very quiet flight. I wondered that they had no duty-free on this flight.
There is not a lot to say about the flight as time went by very quickly. Soon we were on approach to FRA with an On-time Landing.
Overall, a good flight, typically LH. Not excellent, not bad. A more or less friendly service with a good catering, even if it was not the best catering that I head for such short trips, but it was absolutely OK. As said before, LH is doing good on this route due to the connecting Traffic. I was wondering if AF had a better service to CDG and if they were also enjoying such a connecting traffic. AFAIK, AH is only flying two times a week to FRA.
Finally I just wanted to share some pictures about Algiers, which by the way, is a nice City, but its a little bit fading away.
View of Algiers :
Roman Ruins in Tipaza 70kms west of the CIty
Thanks for your comments.
Take a look at my other Trip Reports :
Air Greenland Copenhagen-Kangerlussuaq (pics/vid)