Hi! My first post and trip report on this forum.
This is a trip I had in December 2007 from Oslo, Norway to Bangkok, Thailand. I'll keep it simple
Oslo (OSL) - Rome (FCO)
Dec 16 2007
Norwegian Air Shuttle
Boeing 737-300 LN-KKC
Seat 1C
90% Load factor
I arrived at the airport about 1 hr before departure and walked to the gate since I had no luggage to check in. I met the gate manager on the gate and offered my help with the boarding process (That is also my job at the airport).
The Crew arrived about 30 minutes before departure and we started the boarding 5 minutes later. Unfortunately one lady did not show up and we had to offload her luggage. We had about 100 bags in compartment 3 so it took a while before the loaders managed to find the bags.
I said goodbye to my colleague and I found my seat 1C with 1B blocked. We had push-back about 30 minutes late due to the offload and lack of push-back equipment this morning.
After de-icing we had departure on rwy 19L with a left turn to the south.
The nice crew served me a breakfast with hot chocolate, orange juice and a cheese roll.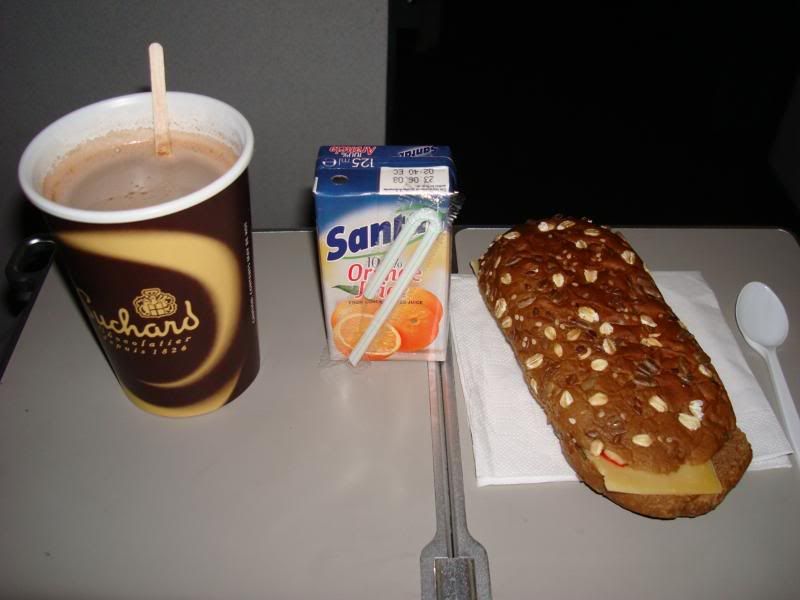 Arrived FCO after 3 hours in the air. Good aircraft with brand new leather seats !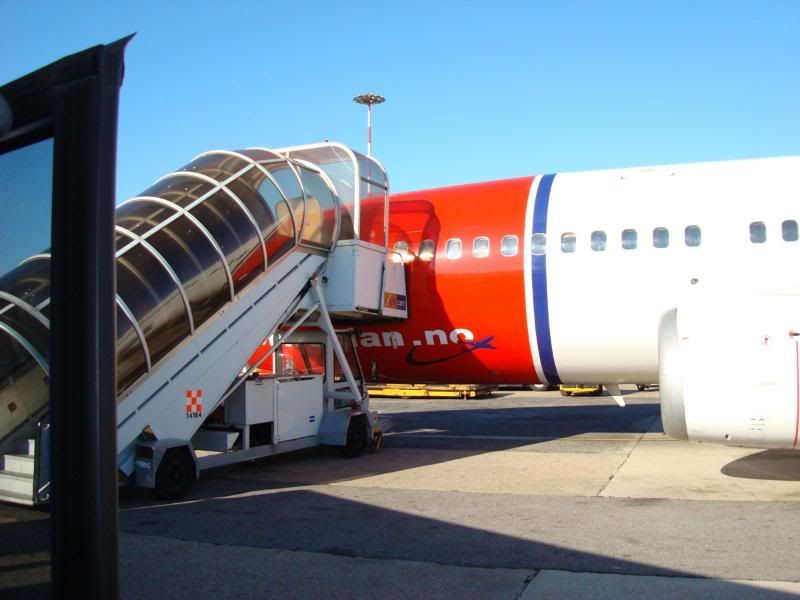 Rome(FCO) - Bangkok(BKK)
China Airlines (Alitalia codeshare)
Airbus A340-300
Seat 1A
90% load factor
Alitalia Business lounge. Where is the food? I had some potato chips and an ice cream since I could not find
anything to eat. Maybe its possible to order something?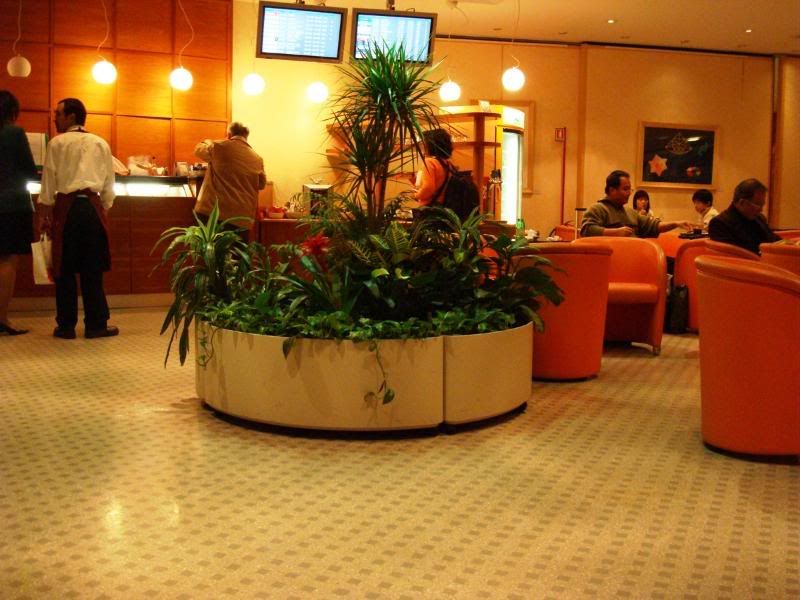 China Airlines Airbus A340-300: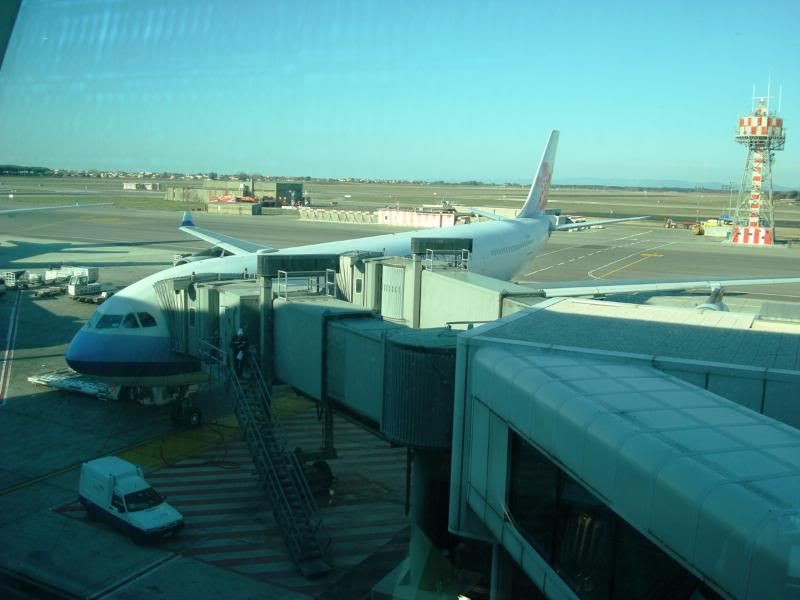 Business class seats (not lie flat seats but very good)
Apple juice and nut mix: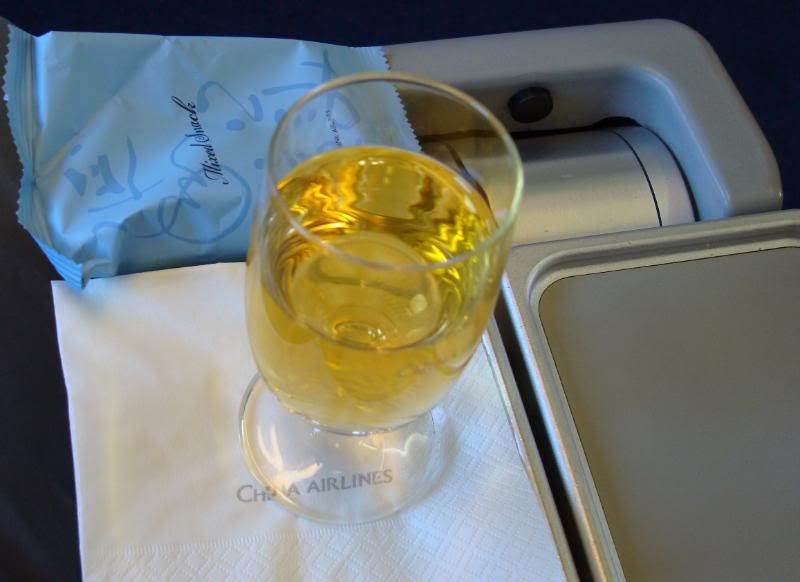 A Thai Boeing 747-400 going in the same direction as us: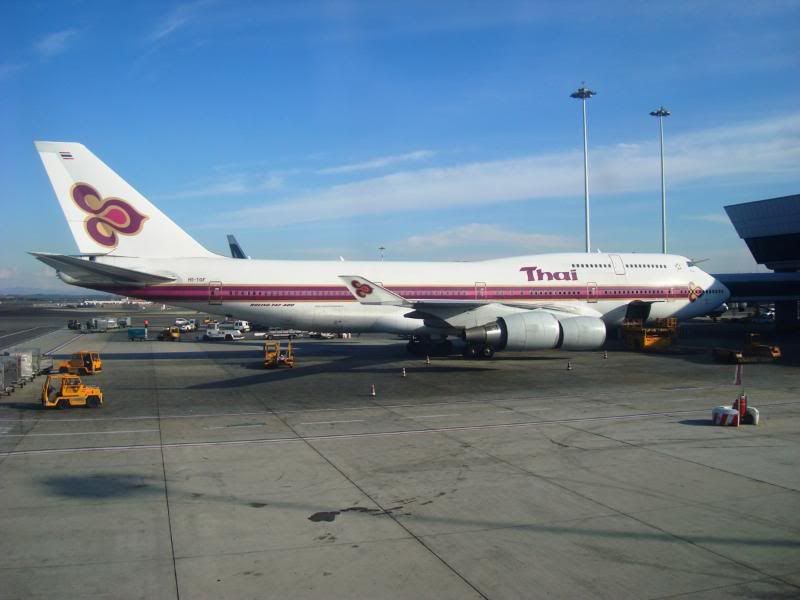 Push- back on time and here we go
FCO terminal and Alitalia Boeing 777-200ER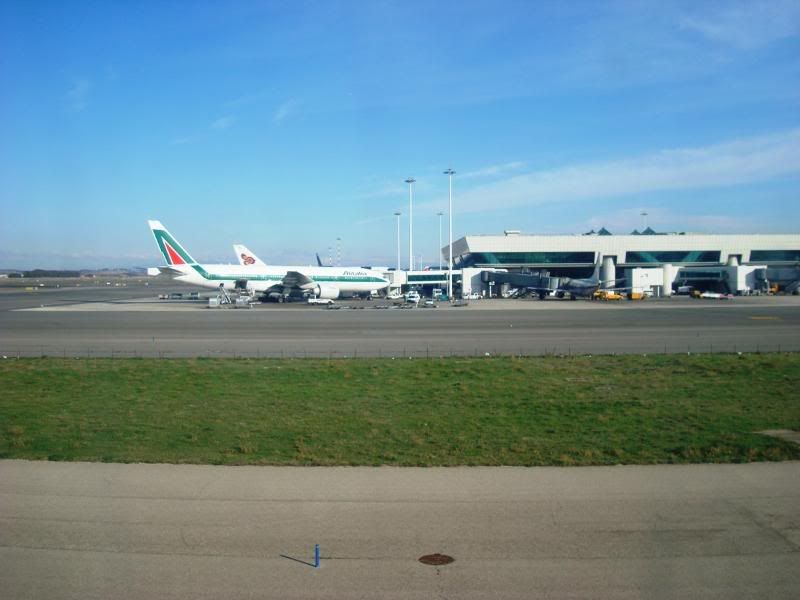 Left turn after departure: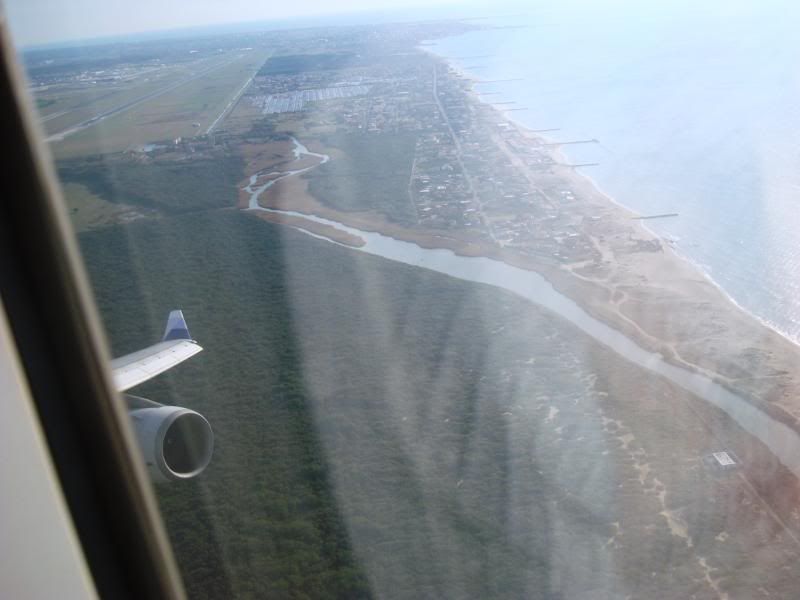 Passing FCO on the left side as we start our slow climb to 35.000 ft: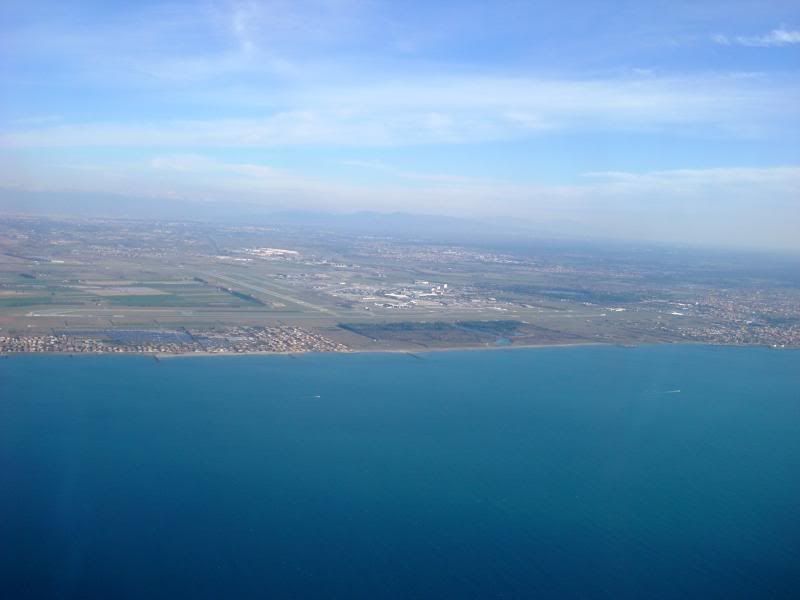 Almost 9000 km to Thailand
The very nice and friendly crew started meal service about 20 minutes after departure
Here is the menu: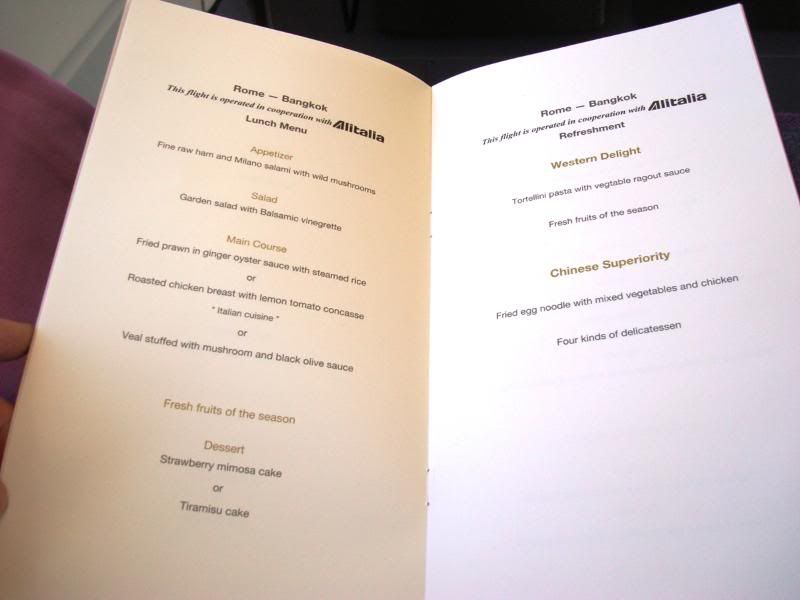 Appetizer 1: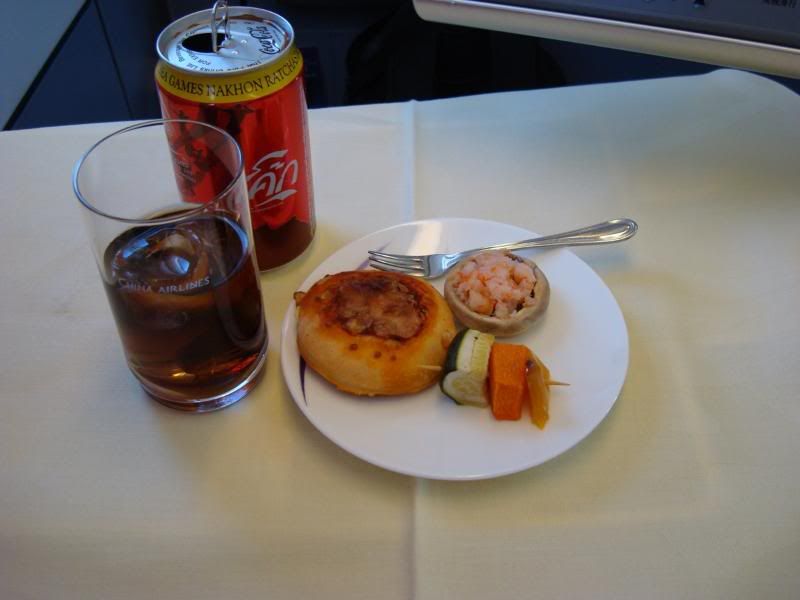 Appetizer 2, Fine raw ham and Milano salami with wild mushrooms: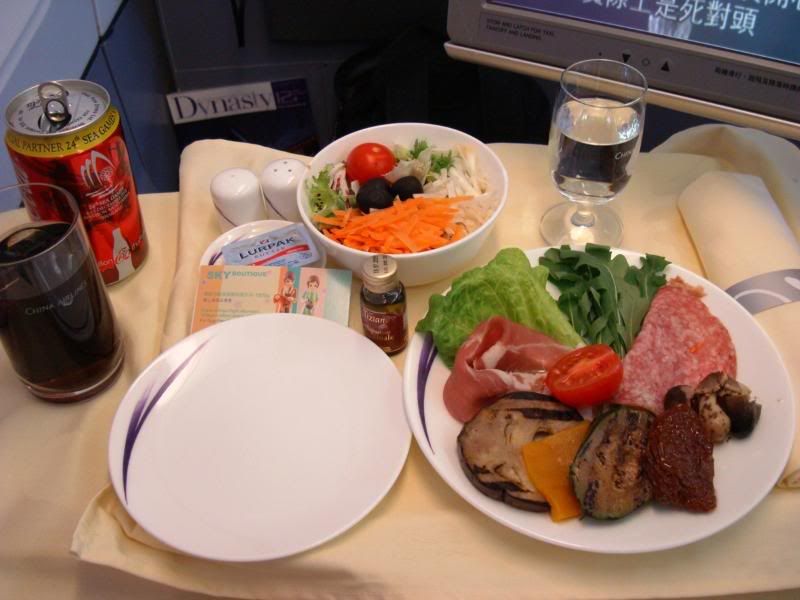 Main course, Roasted chicken breast with lemon tomato concasse: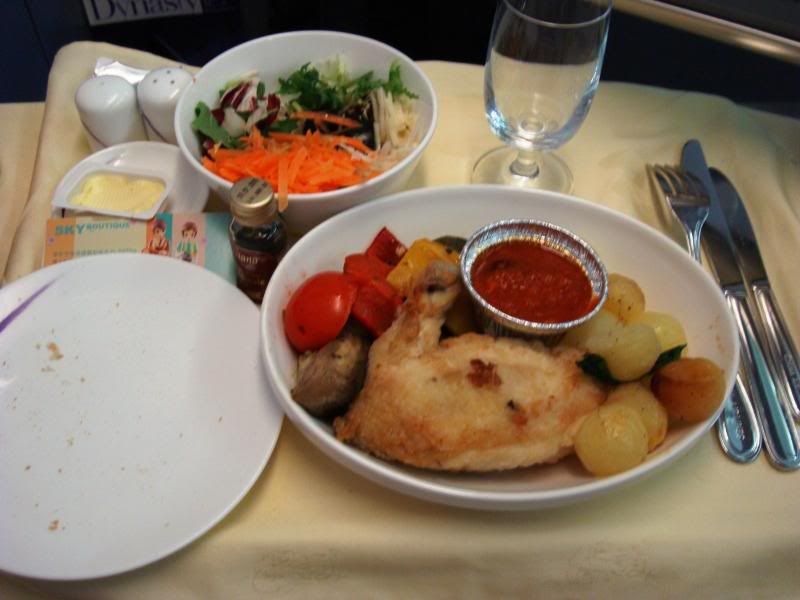 Dessert, Strawberry mimosa cake: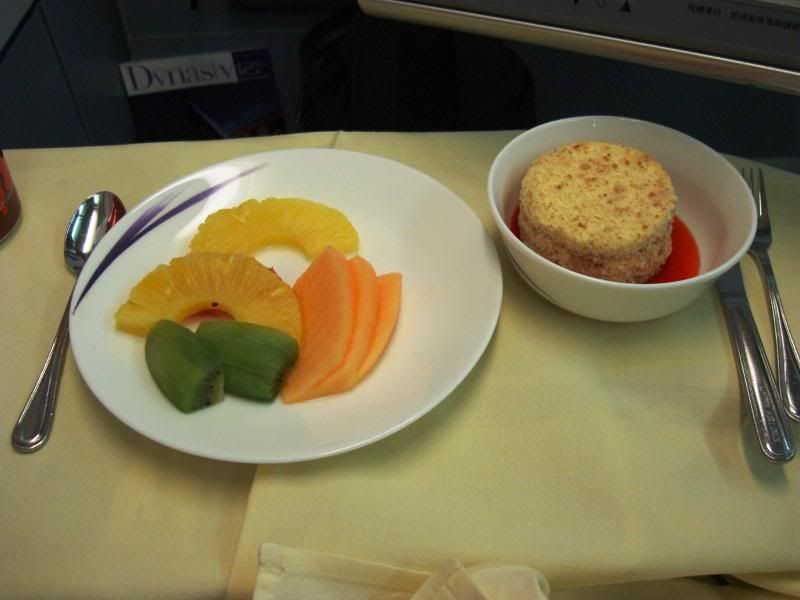 Super service from the crew and the food tasted great
After dinner I viewed Simpson the movie and some tv series on the AVOD. Good system and a lot of
different movies, series and music to choose from.
Flying over Afghanistan, Pakistan and India: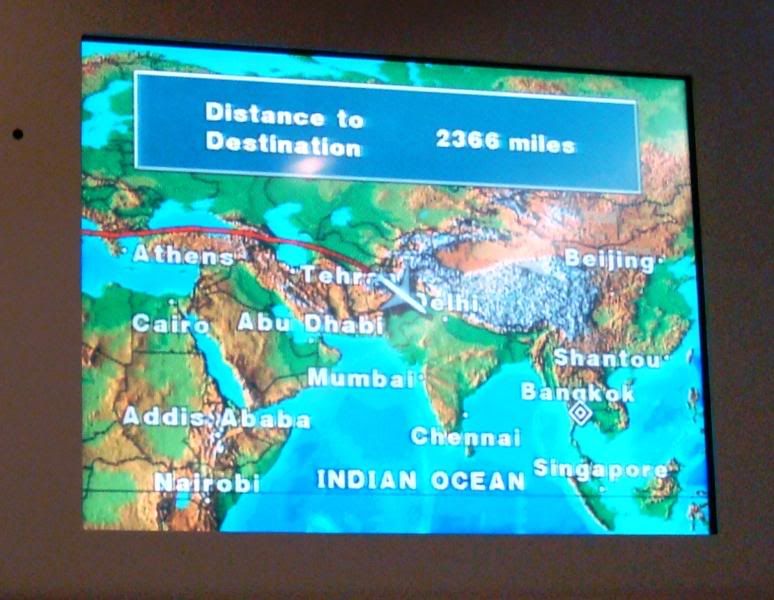 After I slept for about 2 hours it was time for breakfast. I ordered the Chinese breakfast and I did not know what to anticipate. Unusual breakfast for a Norwegian but it tasted good!!
Fried egg noodle with mixed vegetables and chicken: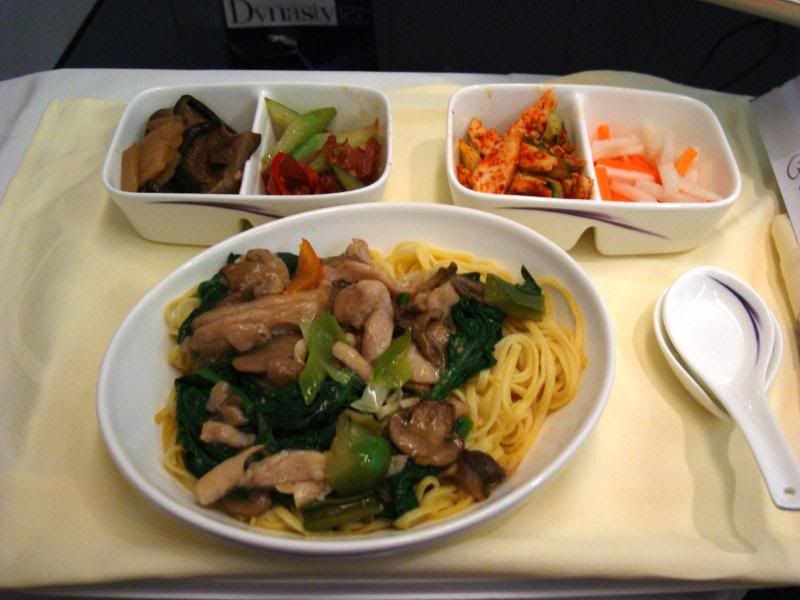 Landed on time (0545) after 10 hours in the air. I'm very pleased with the crew, service and seats on this flight. I met members of my family after arriving in BKK and was looking forward to a great vacation (They arrived a week before me)
A few pics from Thailand: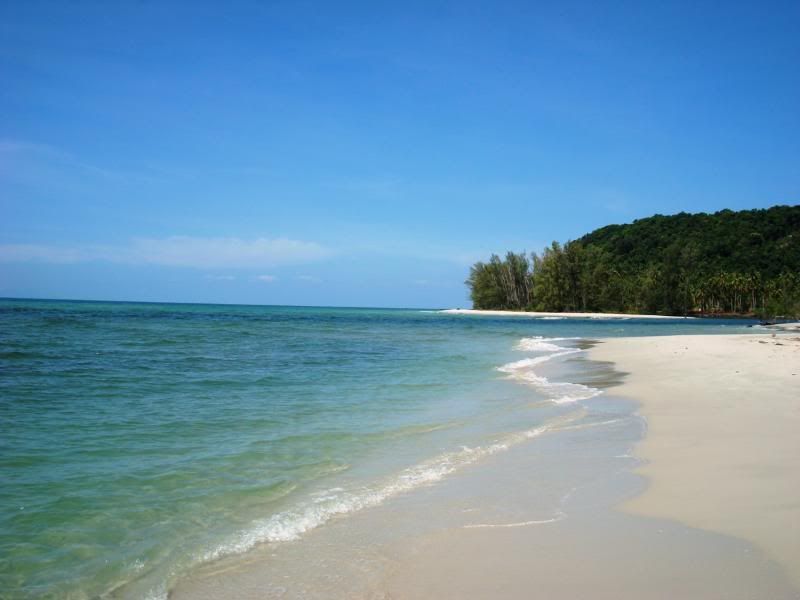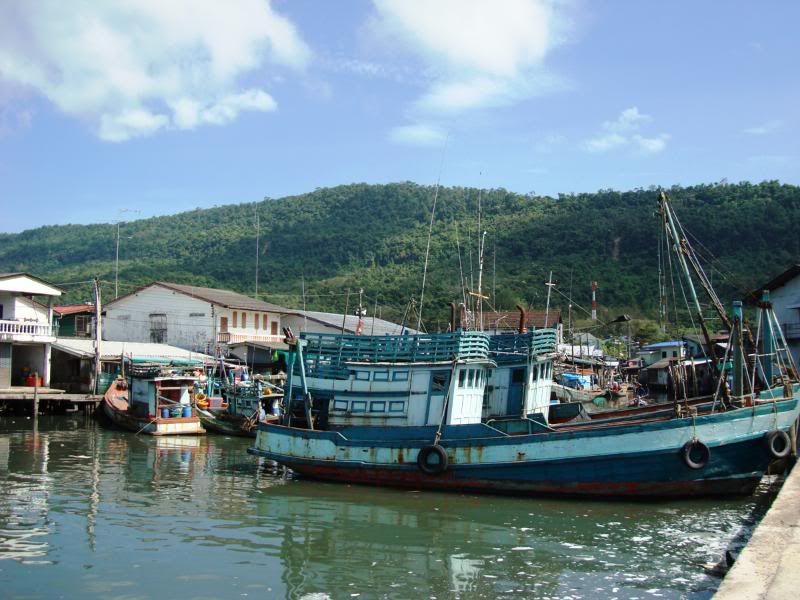 Me and the King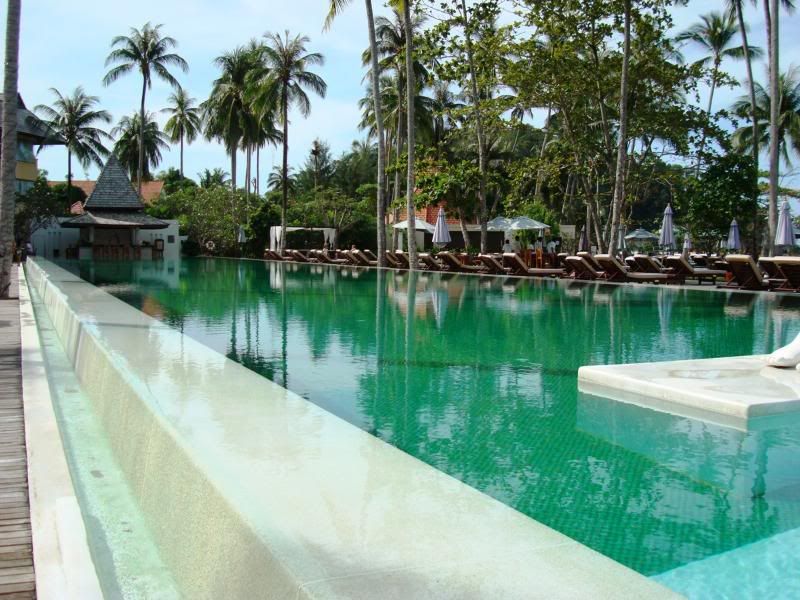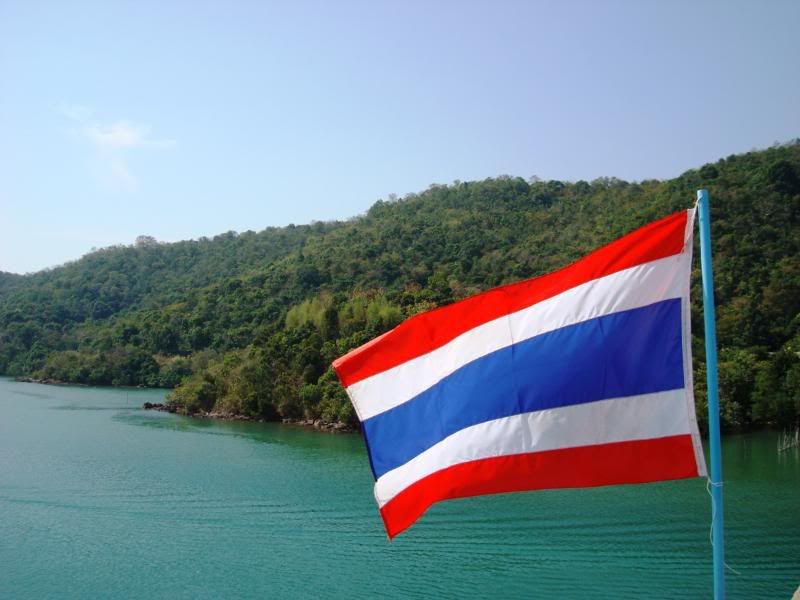 After a great vacation in the land of smiles it was time for...
THE RETURN
Bangkok(BKK) - Rome(FCO)
Dec 30 2007
China Airlines (Alitalia codeshare)
Airbus A340-300
Seat 1A
30% load factor
Very nice and new airport. I could see that they where building an observation deck. I guess its ready now!
The check in was quick but I did not have any luggage (as usual).
They gave me the same seat but since the load this evening was very low due to the new year coming up, the seat next to me would be empty.
Check-in area: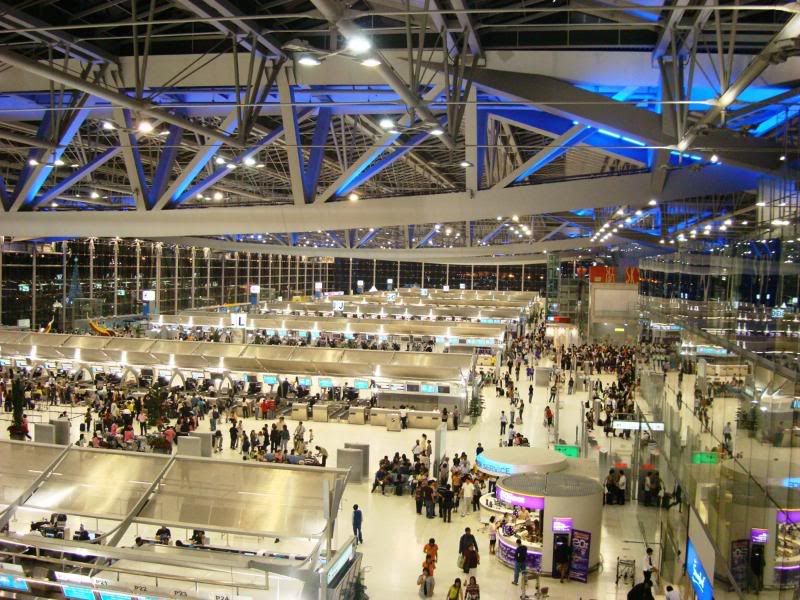 China Airlines lounge. Good selection and food: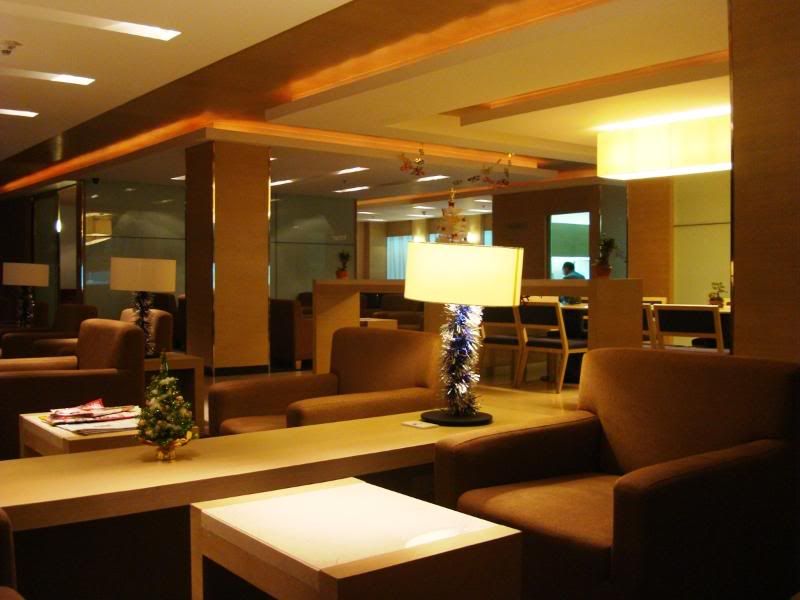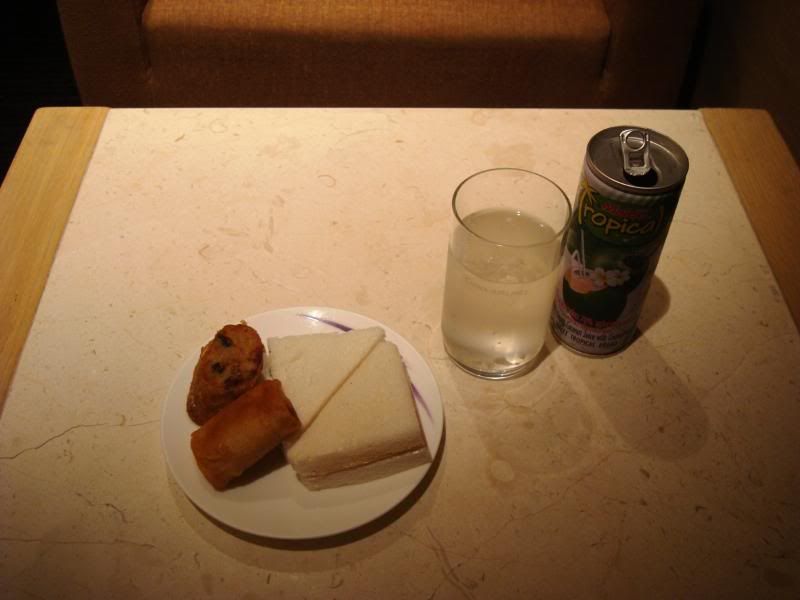 The aircraft arrived on-time from Taipei. Only 8 passengers in Business to FCO!!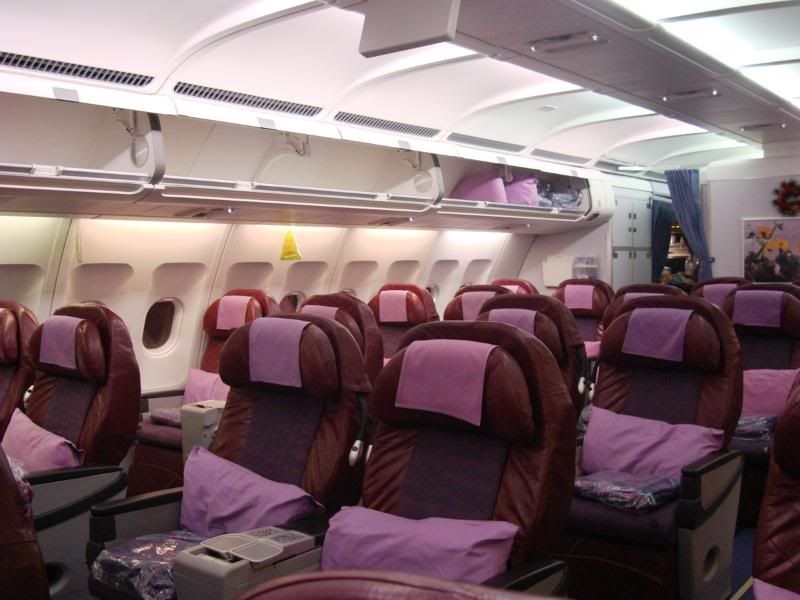 Welcome drink (apple juice) Friendly crew this morning.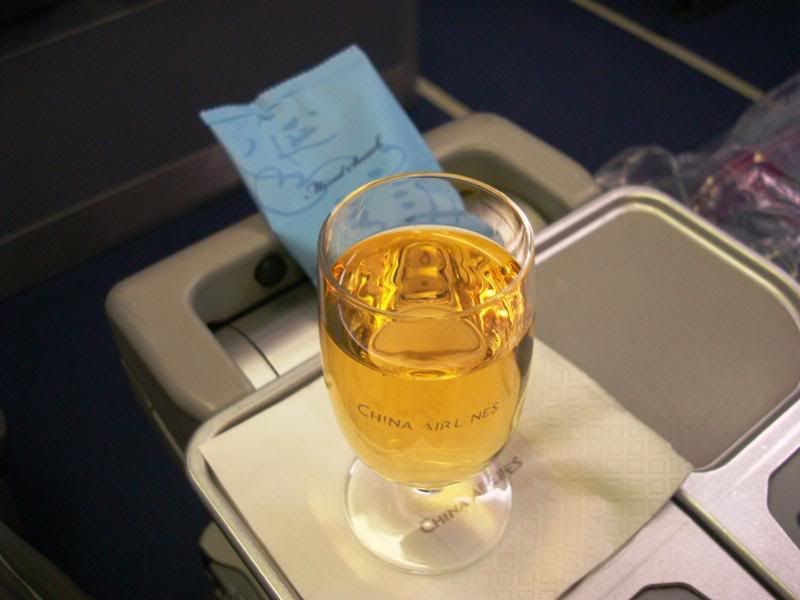 Push-back at 0345 and about 15 minutes taxi to the active rwy.
Strange starter but tasted ok: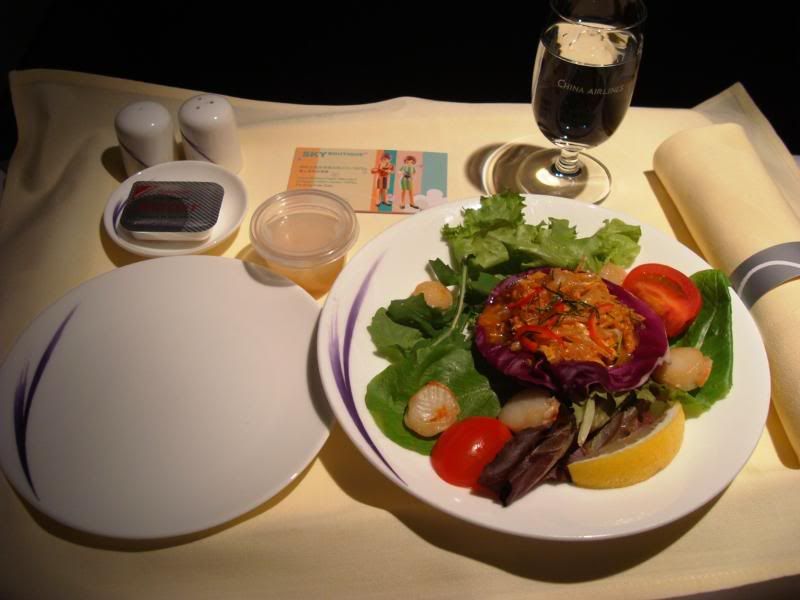 Dinner, Italian style fish with pasta. Very good!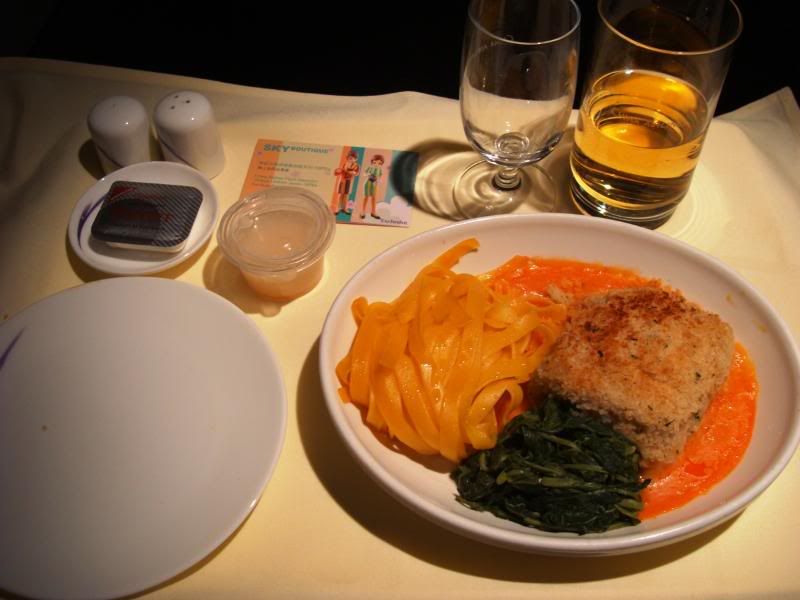 Dessert: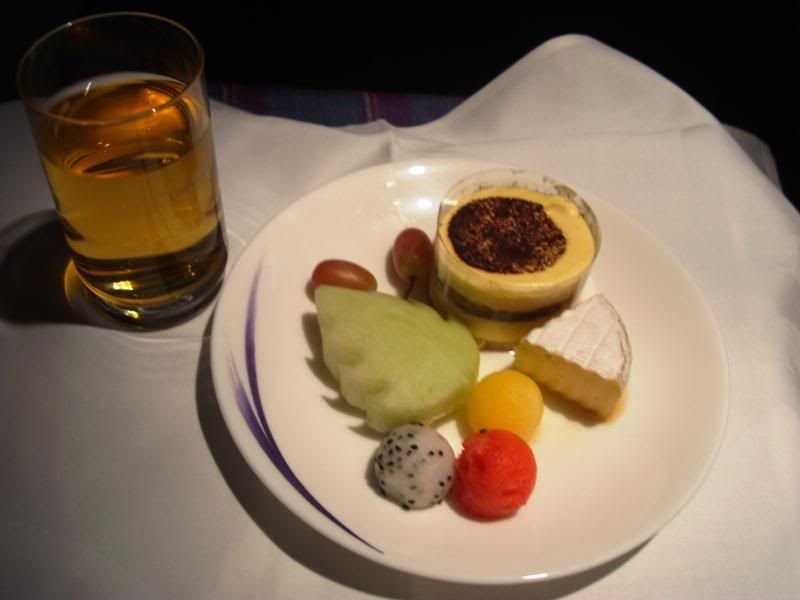 Sunrise over southern Afghanistan: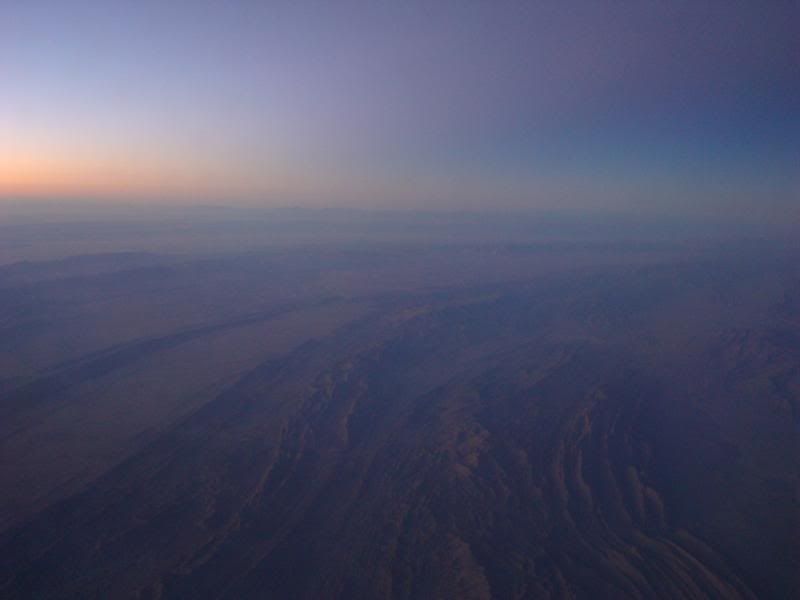 Afghan mountains:
Movie snack:
Western breakfast about 1,5h before arriving FCO. The nice crew also served me cereal with milk: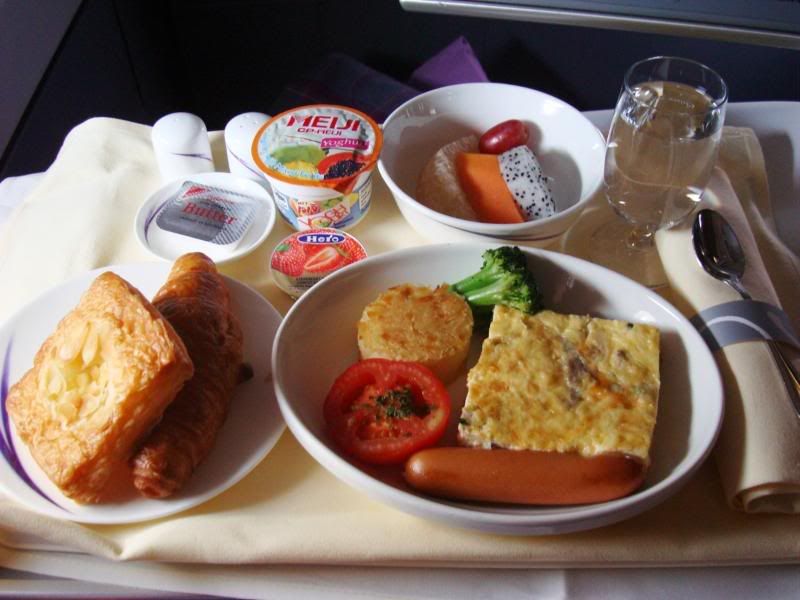 Passing over Greece: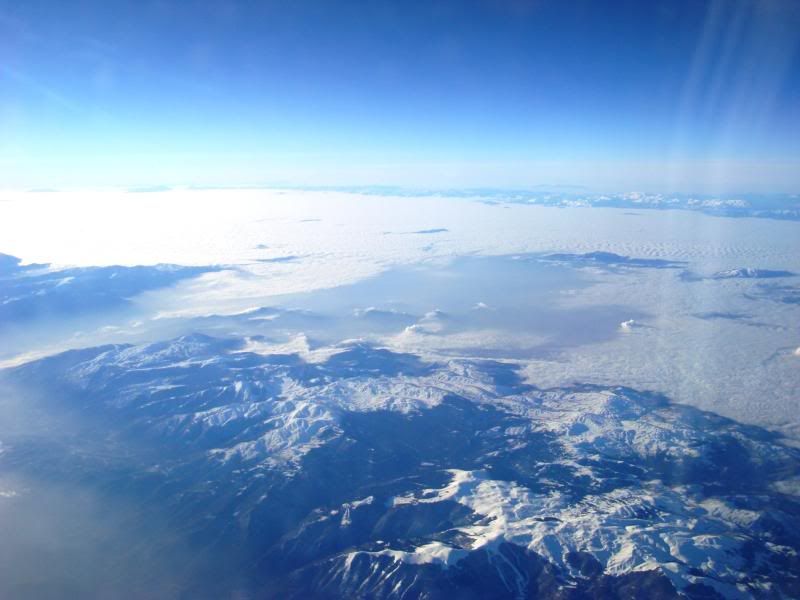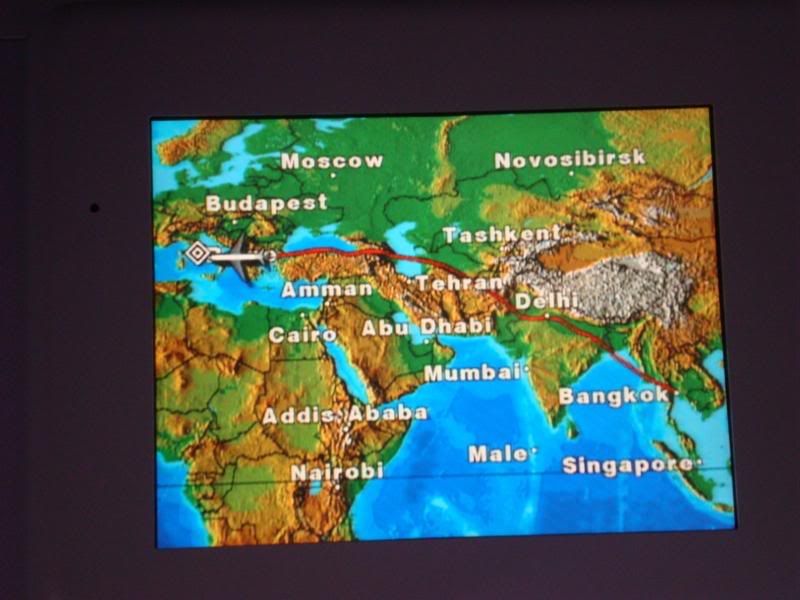 Arriving FCO 30 minutes before schedule. Remote stand: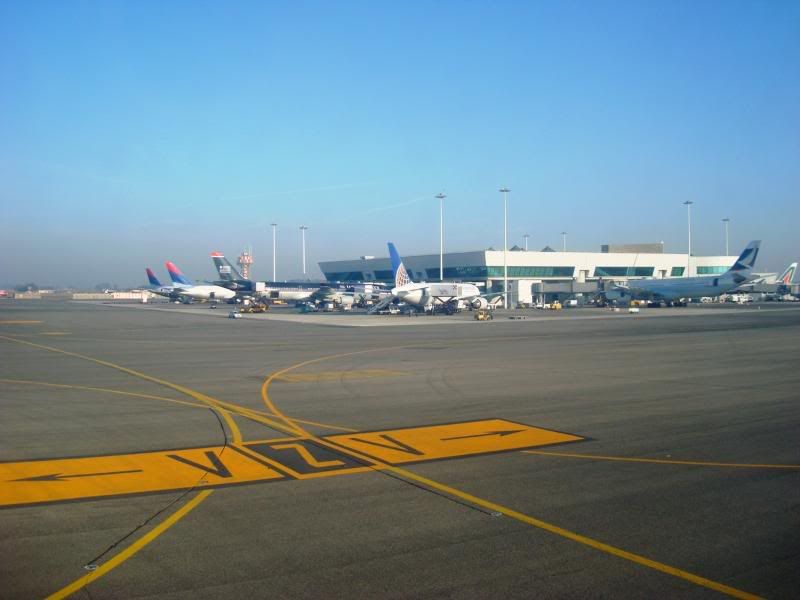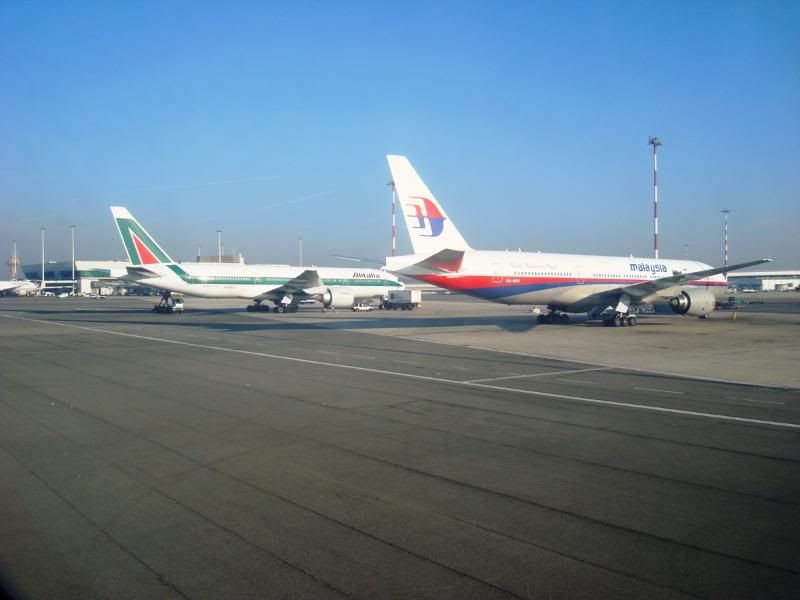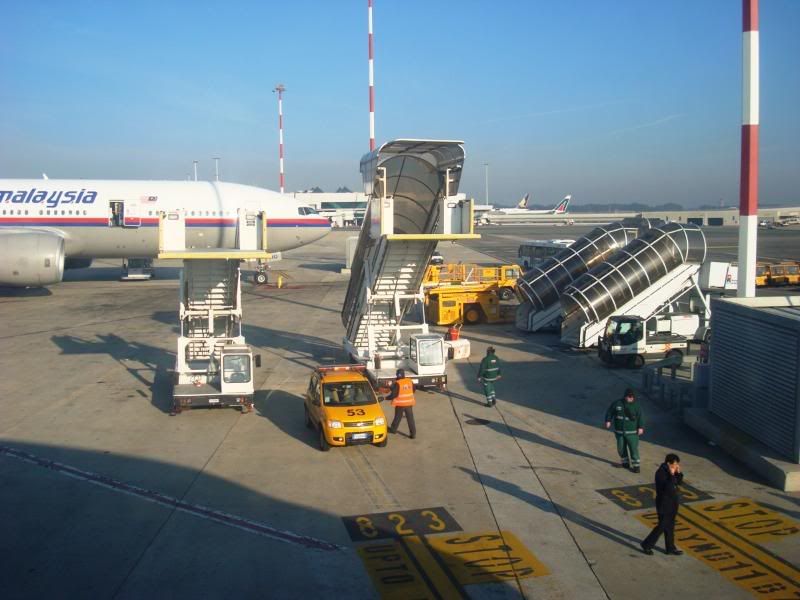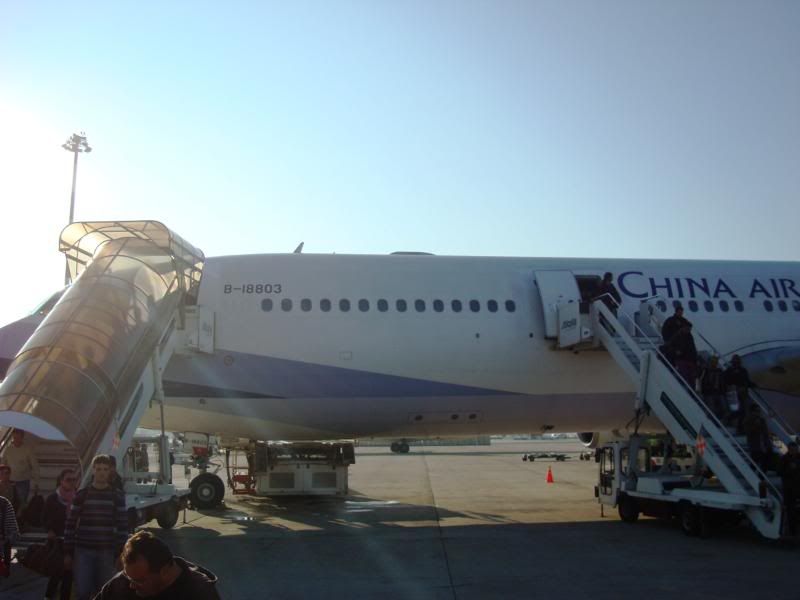 All passengers could fit into one bus. Thanks for the great trip China Airlines and I'm very happy with the
onboard service
Continued to Oslo with Norwegian B737-300 but did not take any pictures. Landed on time in Oslo and had to use the aft stair as the gate would not move!
Thank you for reading this report and I hope you enjoyed it!
MD