I'd not planned to write a TR for today's travels, however something made me change my mind.......
28.05.08 BD052 A321-231 G-MEDN 25A
1ST Flight on this aircraft & 21st A321 Flight
SCH DEP 08:55 SCH ARR 10:15
ACT DEP 09:06 ACT ARR 10:18
View Large
View Medium


Photo © Allan Huse
After a painless Hotel Hopper trip from the Sheraton I found myself at Heathrow Terminal 1 around 07:30. For the first time I had pre-printed my boarding pass the night before, mainly as I'd not planned to write up a report on these dull domestics.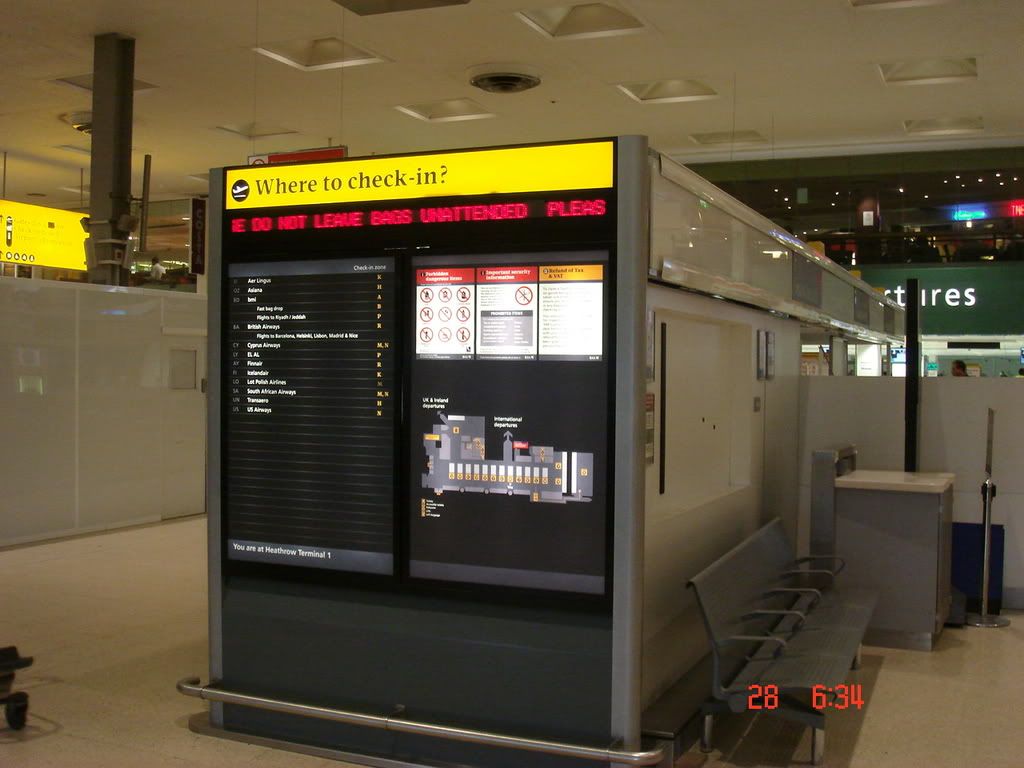 I noticed a few changes since my last visit, numerous self service check-in machines have appeared though are not yet operational.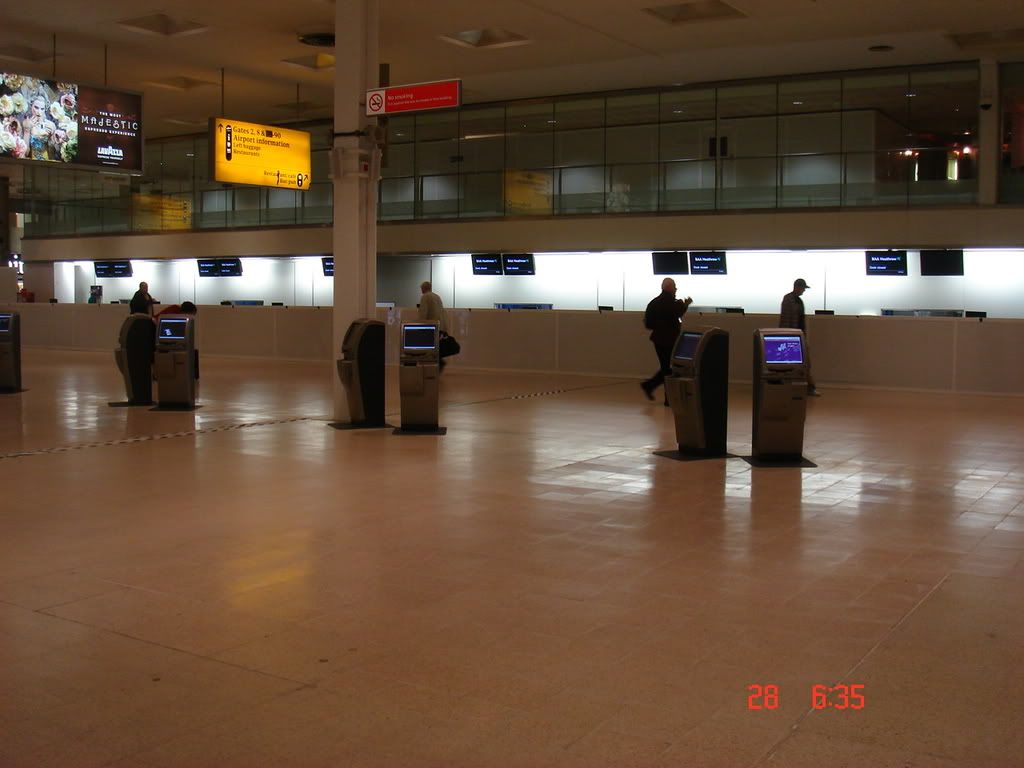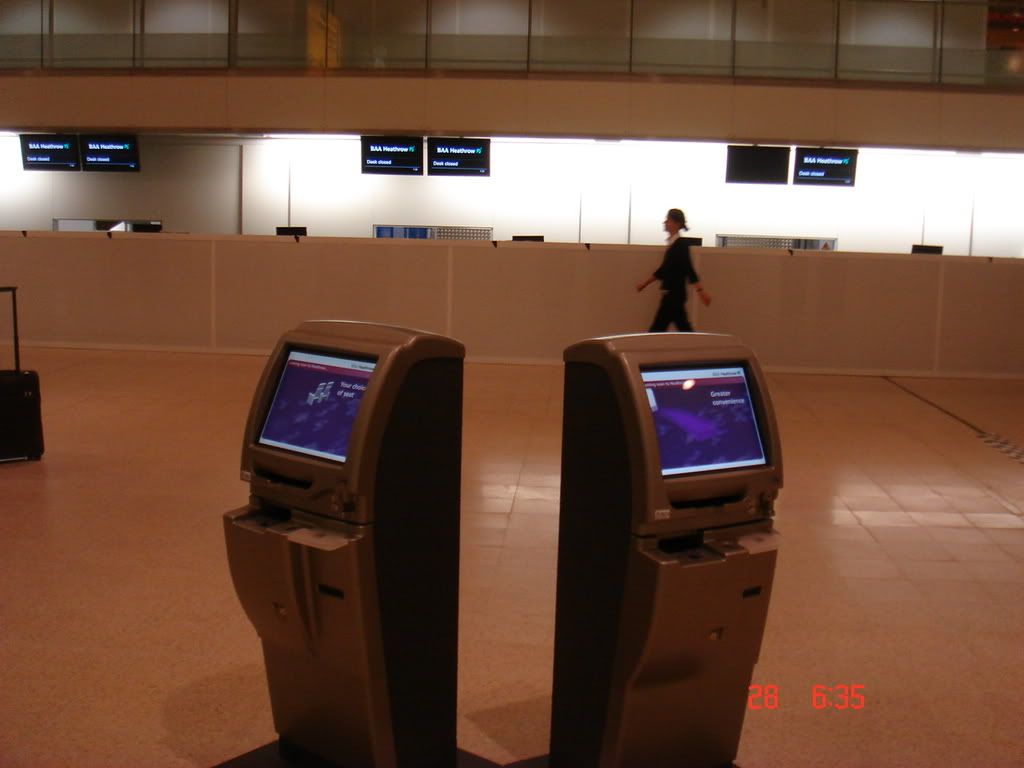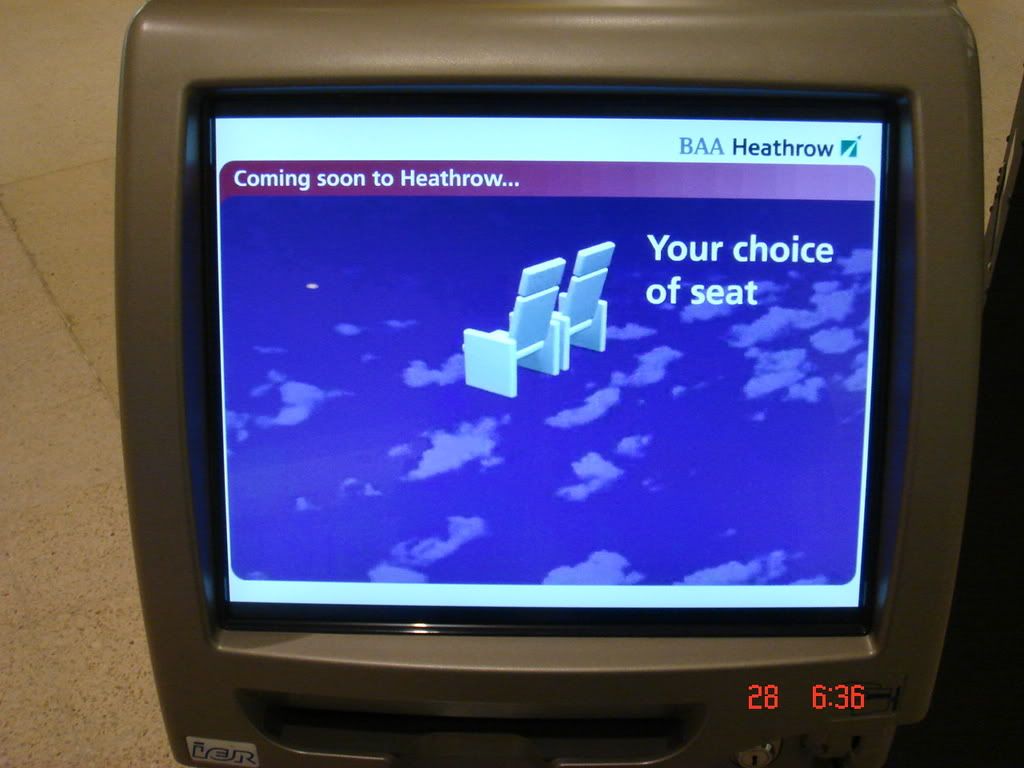 Boarding pass or rather A4 sheet! - in hand I headed to the security checkpoint, through in moments, no queue this morning.
I still had quite a while in hand prior to my flight so had a coffee and sat watching planes, here are a few pictures:-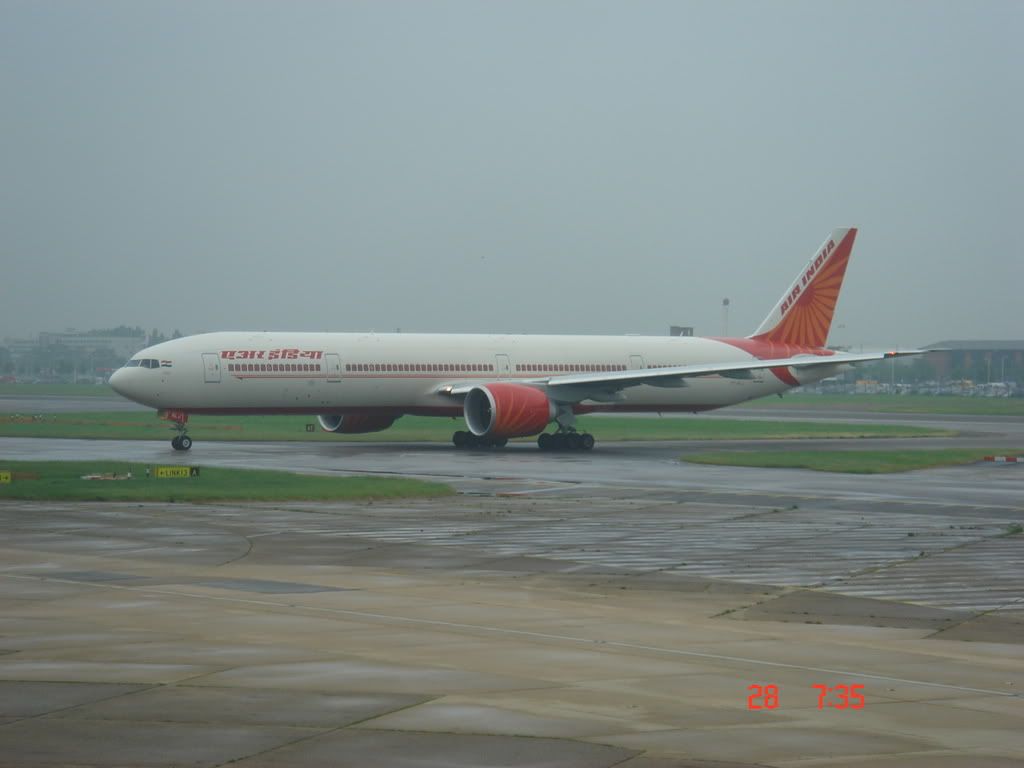 I prefer the original scheme, this alteration is not good.
At 08:30 a delay of 10-15 minutes was announced due to the delay on the arrival of our aircraft, at this point I had a feeling I might get lucky this morning.....
Boarding started at 8:42 from gate 8E or 8F, forget which mainly because I was going to get lucky......
Once down the jet way
and on to the plane it was clear, G-MEDN and its medium haul configuration was operating today's domestic flight to EDI & back. I know BMI do use the medium haul configured planes on domestics from time to time, but this was the first time on a G-MED_ plane so I was quite pleased.
Unlike the most recent BMI 319's, this aircraft has cloth seats, I had expected leather to be honest.
Business Class seat's looked nice, legroom looked ok, seems pretty suitable to the medium haul flights BMI will use this bird on.
Load today down back was close to 95% but 25B remained free once the doors were closed.
Despite being equipped with individual PTV's ,the safety demo was done by hand,
Push back occurred at 09:06 with a long taxi down to 09R
we took off at 09:21 and quickly disappeared into the gloom, not a good weather day.
There used to be a hanger there!
We quickly disappeared into the gloom, not a good weather day
The flight was uneventful as usual, though it was pretty bumpy from time to time, thankfully my coffee remained in it's cup!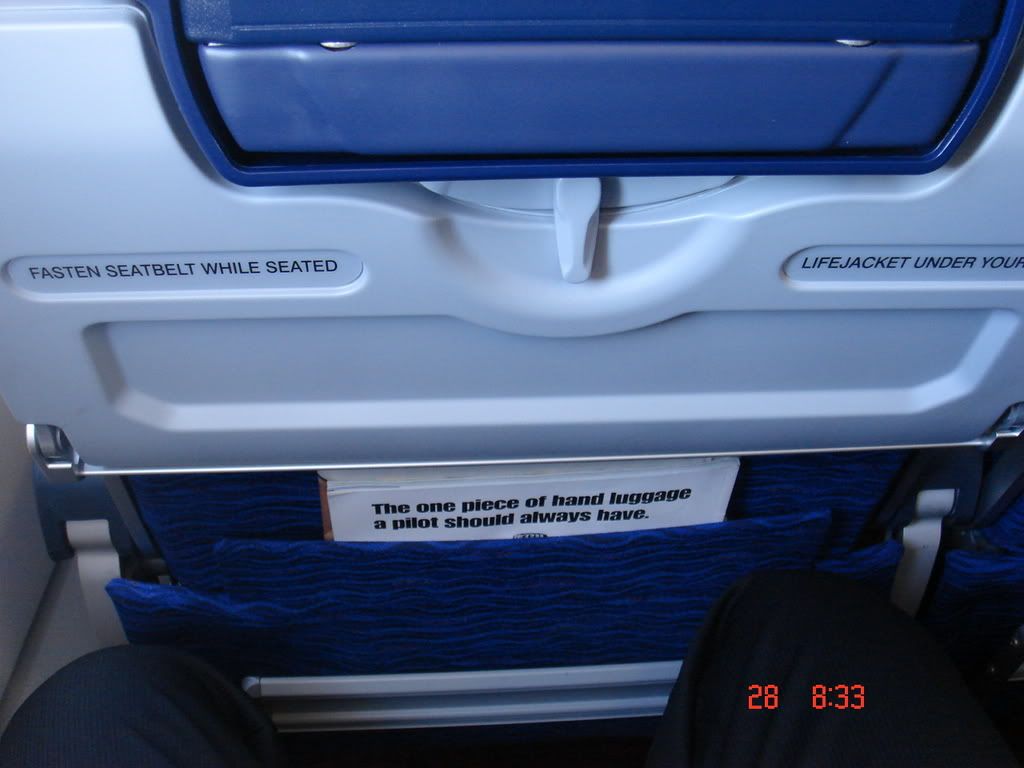 Note the mood lighting, looks nice
On finals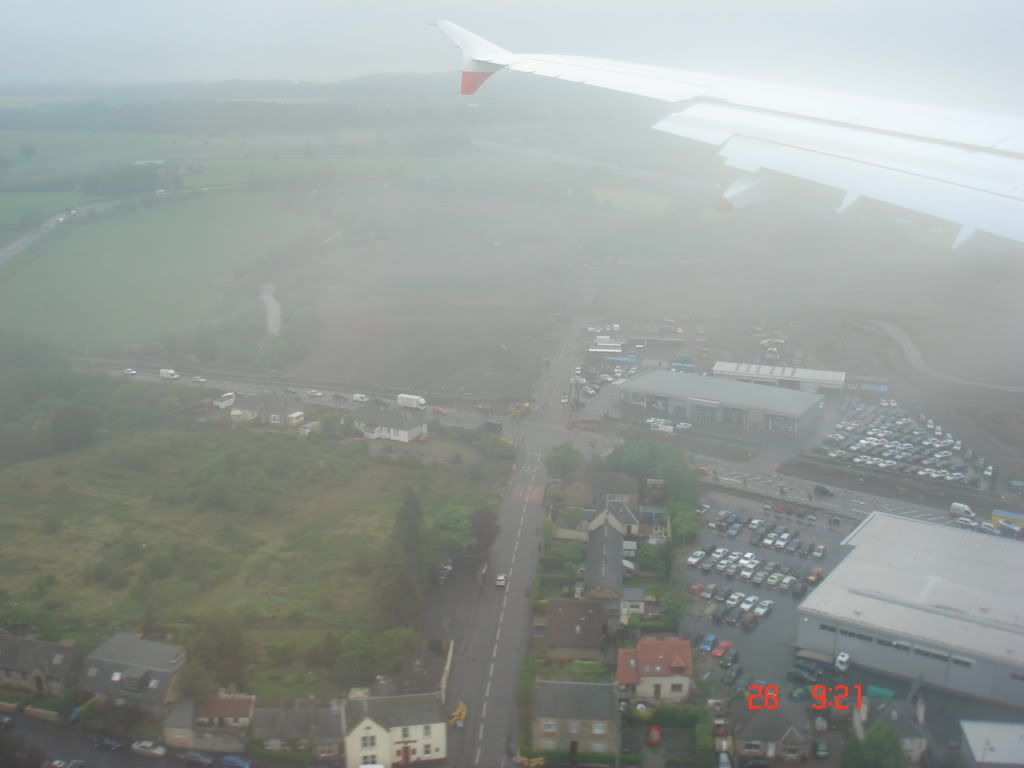 Wheels touched down at a gloomy Edinburgh at 10:18, just 3 minutes behind schedule.
The plane pulled onto stand next to a BMI Commuter E135 -- a sub type still missing from my log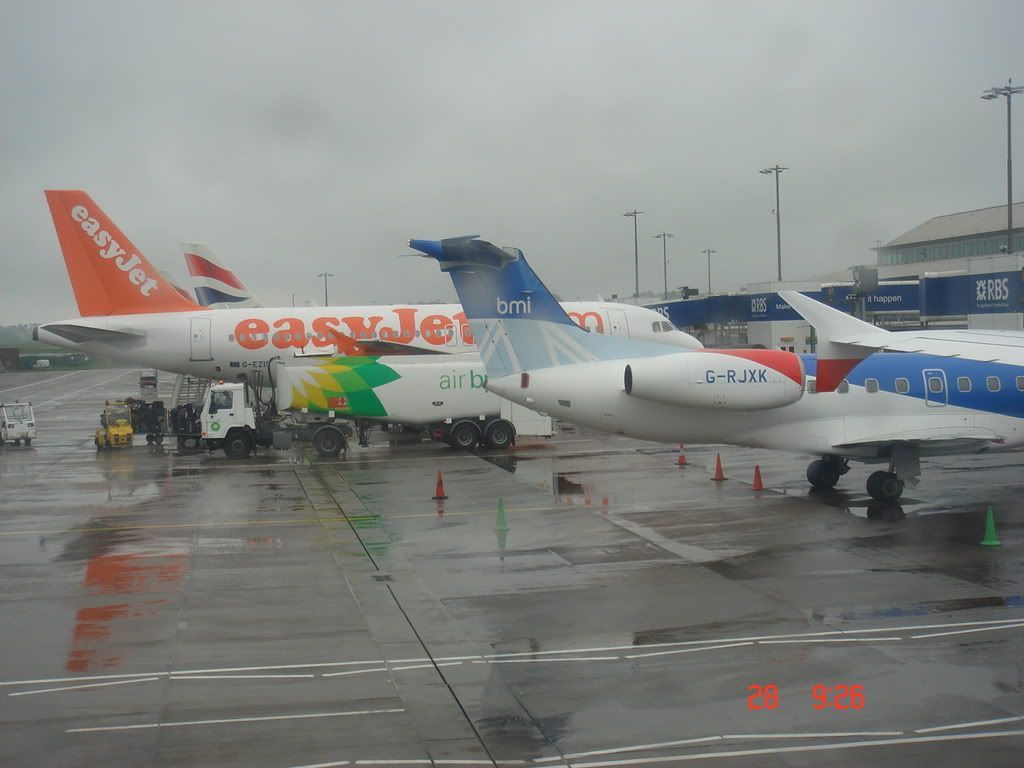 The return home was on G-DCBD on which I have had 3 flight's, making 60 A319 flights so far.
I slept most of the flight, it was late and I got home about 23:30 or so -- pretty tired really!
Trust you enjoyed, thanks for reading.
BTW, sorry about the camera time appearing, even worse, the time is wrong!