Here is a short report from a Seattle flight in January. We visited the Boeing Renton and Everett plants. No pics from the Boeing plants due to photo restrictions.
We where about 10 aircraft enthusiasts on this trip
OSL-CPH
SAS Boeing 737-600
Economy Extra
Did not take many pics on this flight but here is the salmon meal: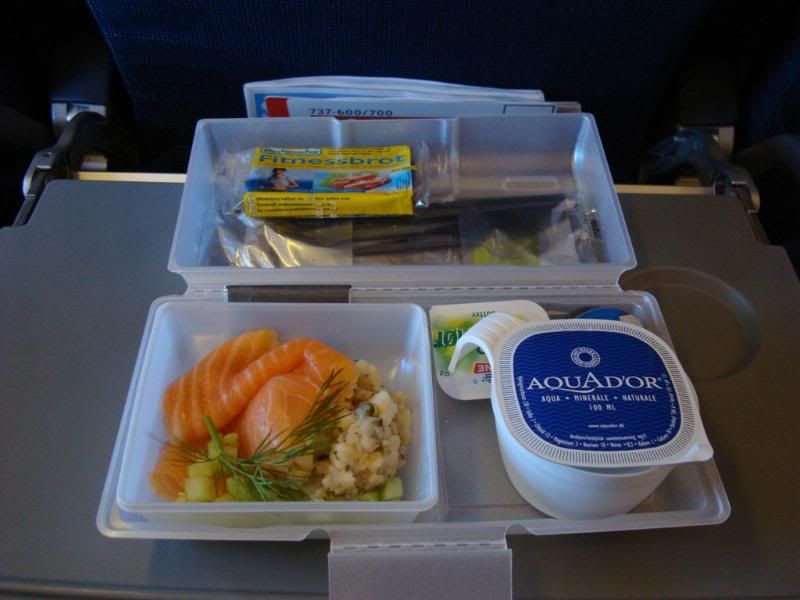 Flight time appr. 1 hour and departure/arrival on time. We had about 2 hours in Kastrup airport before the connection flight to Seattle.
CPH-SEA
SAS Airbus A340-300
Business
LN-RKG will transport us safe over the Atlantic today: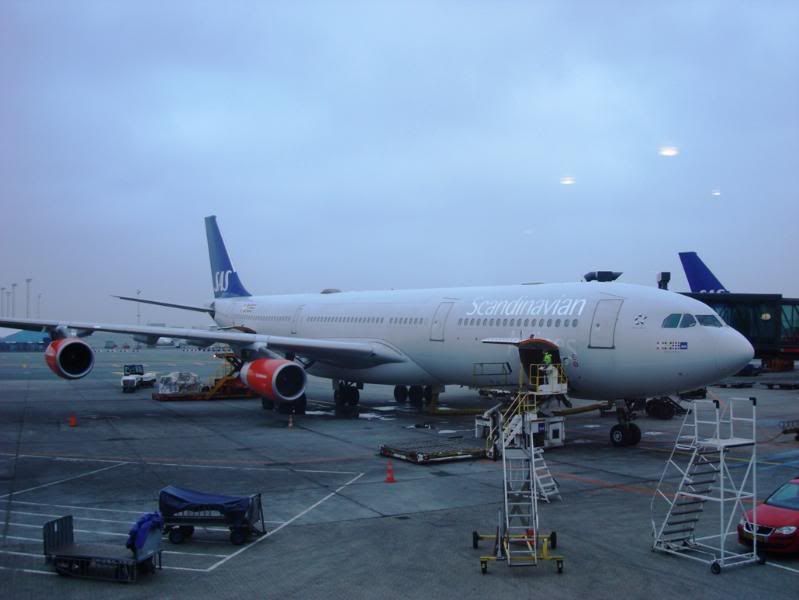 Had about 30 minutes delay out of Copenhagen due to slot restrictions. The Captain told us something about new IT systems for ATC.
Picture some time after departure. The A340 climbs 340 feet/min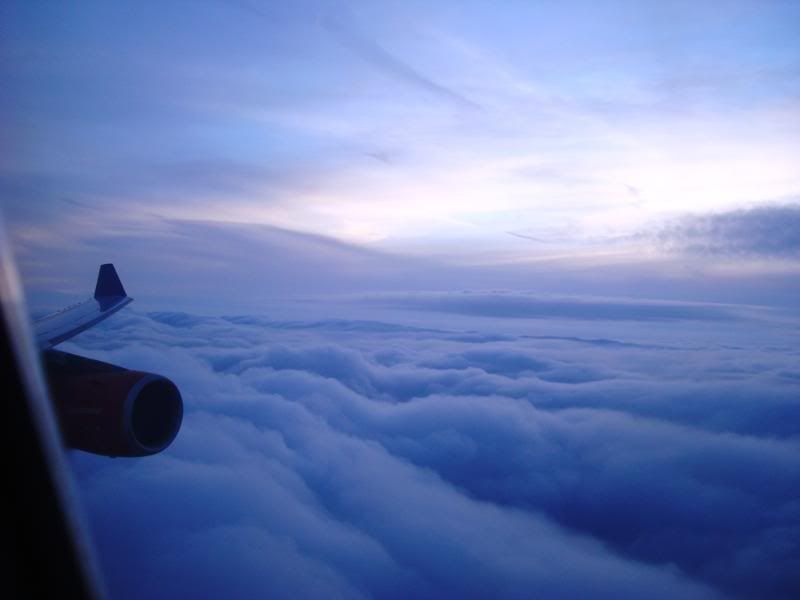 The inflight service started about 20 minutes after departure:
Drink service:
I had apple juice and a snack (mini red pepper filled with sardines and capers with mozzarella)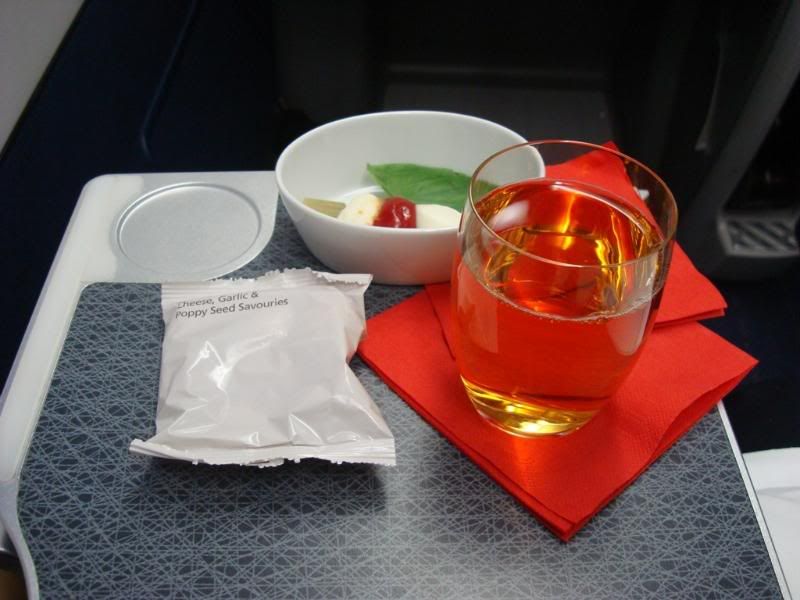 First course:
Smoked salmon served with horseradish cheese, red onion and capers
Main course:
Pork tenderloin filled with apple and prunes served with parsley potatoes, green beans and a creamy sauce.
The other options where Halibut fish, chicken or vegetarian.
A sweet finish:
Tiramisu and fresh fruit
During the flight you can also visit the buffet area and help yourself to cold drinks, coffee, pastries, fruit, ice cream, sandwiches or snacks.
Nice service and the food tasted good
Two of my travel companions relaxing in the lie flat seats (well... almost flat!)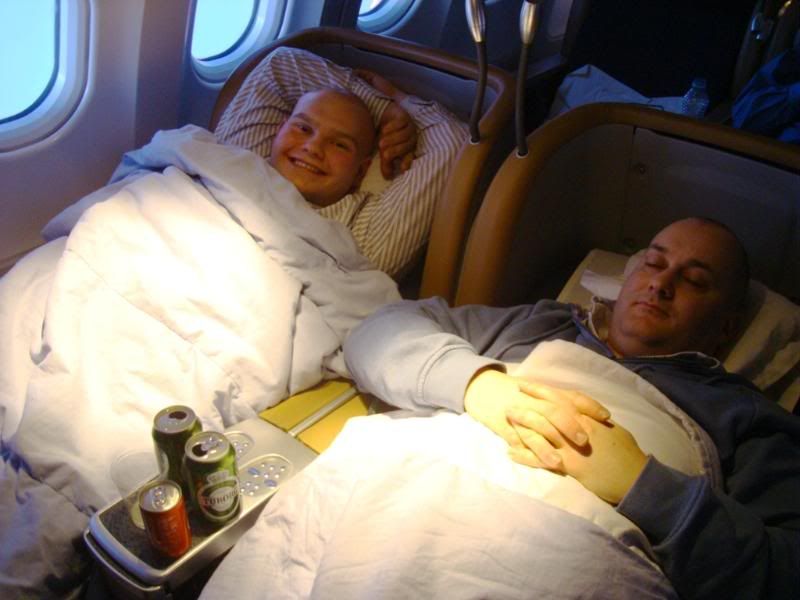 Over northern parts of Canada. Looks pretty cold out there!
About 2 hours before arriving Seattle we had choice of open sandwiches from the trolley
- Prawns, mayonnaise, dill and lemon
- Cured beef, liver pate, onion and cress
- Marquis soft cheese & red pepper
Petit fours and fresh cut fruits
Flying over the Columbia mountain range before our descent to SEA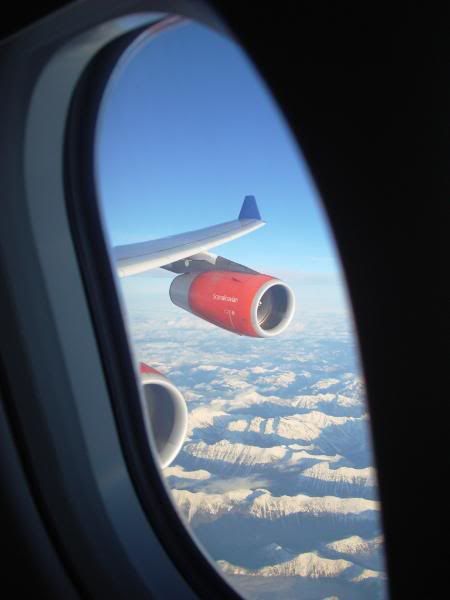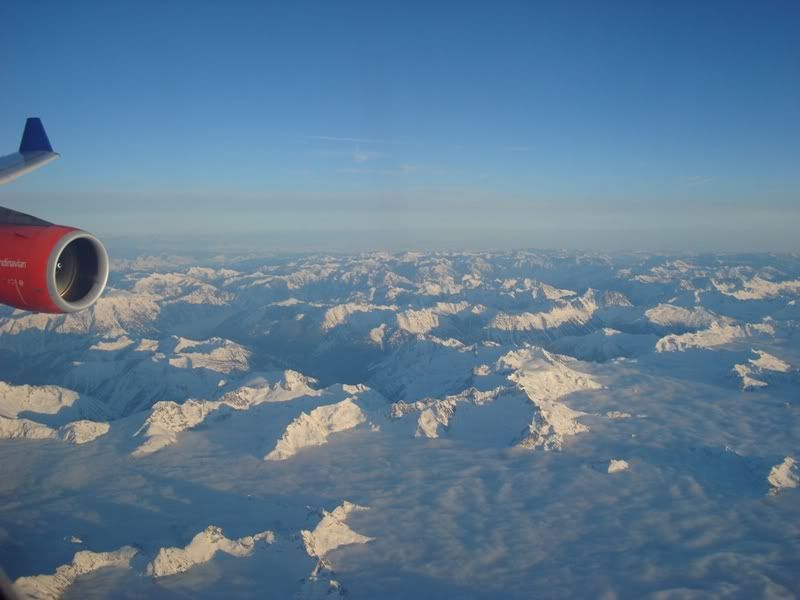 Landed on time in Seattle and we said goodbye to the nice crew.
The immigration process was quick and most of us had only hand luggage for this short trip. I think we had 2 nights in Seattle before we returned home.
Lived at Sheraton Hotel down town.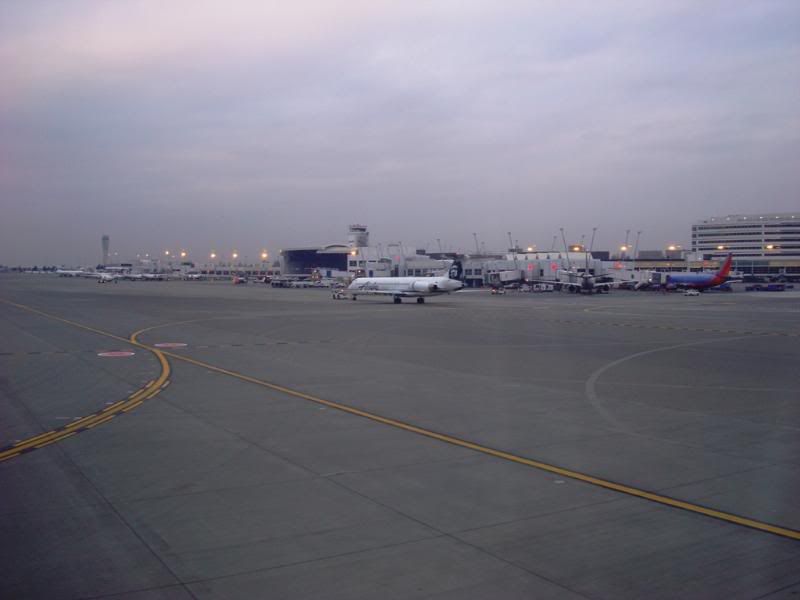 Here is some pics from Seattle. Not allowed to take any pictures inside Boeing plants but very fascinating to see where and how they build our aircrafts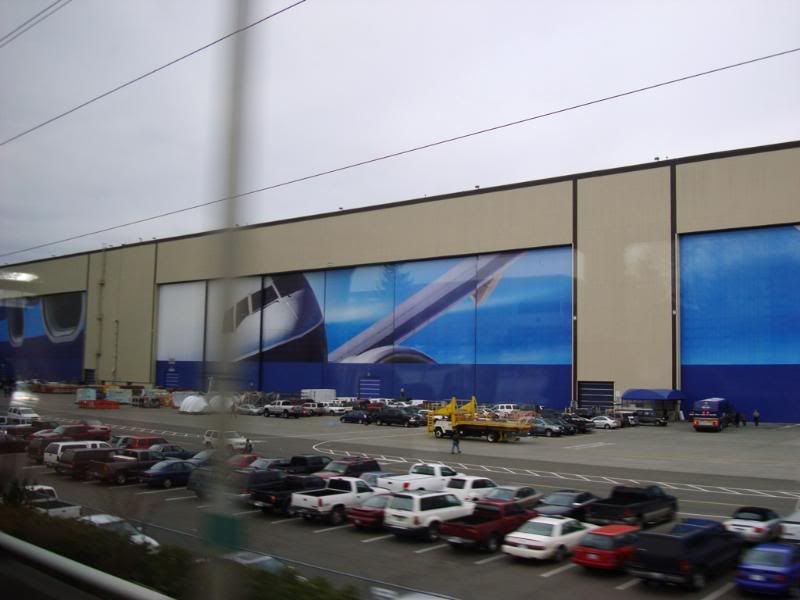 First of 50 Boeing 737-800 that will be delivered to Norwegian. LN-NOB: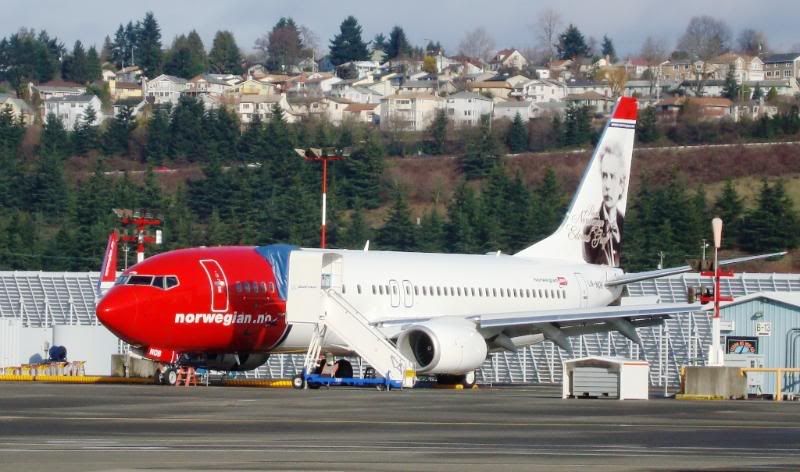 I believe the Seattle people are very proud of the city and they should be. Very nice, clean and charming.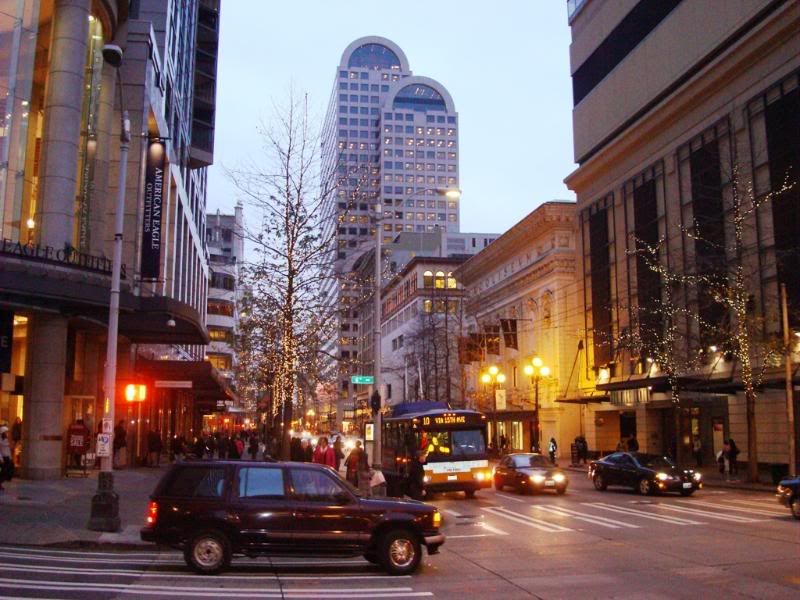 From The museum next to Boeing field:
BA Concorde: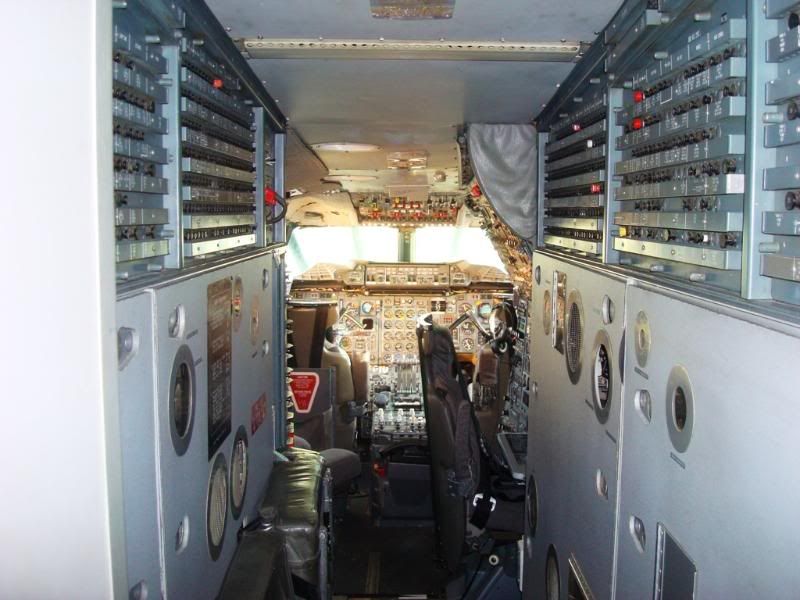 The B-707 used by President Nixon:
The first Boeing 747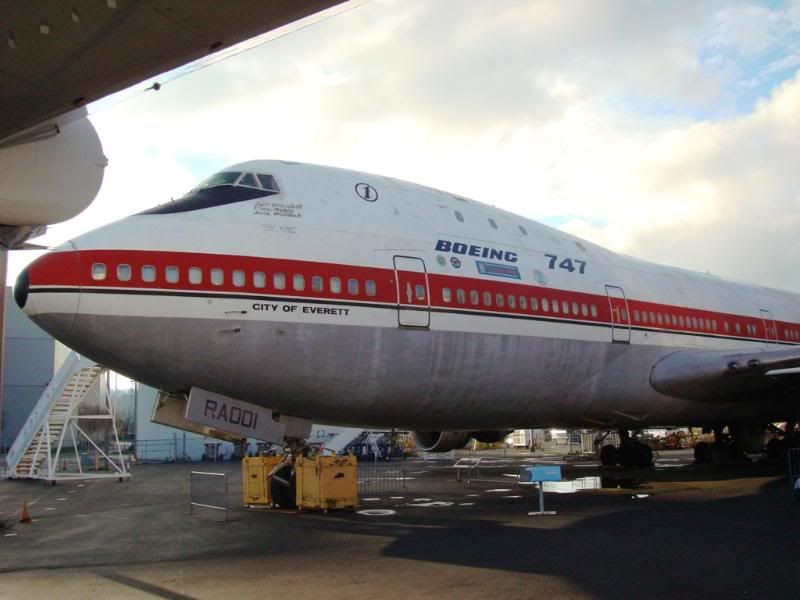 I find it a bit odd that a big company like Boeing will leave historical aircrafts outside like this. I could see a lot of damage from corrosion. Please build an hangar for them
We did also visit a museum at Everett where they restored old airliners
(Here is a few pics)
The Comet: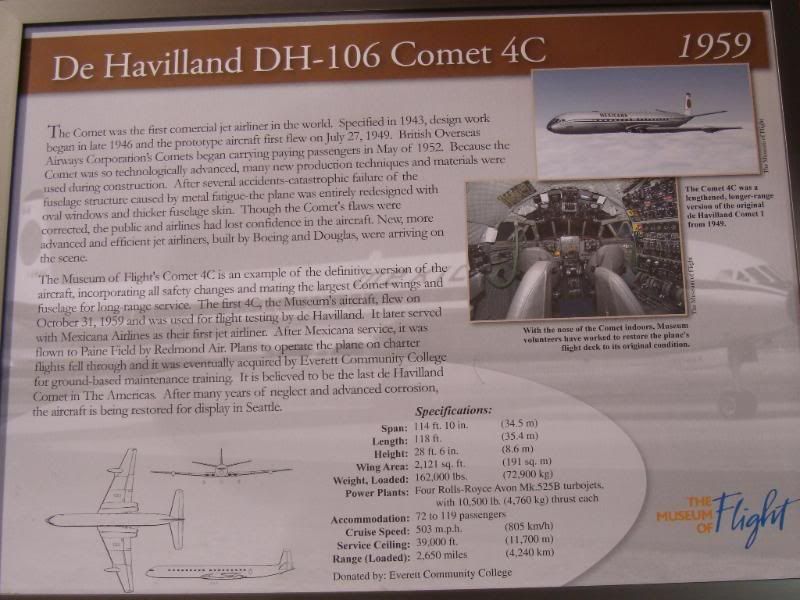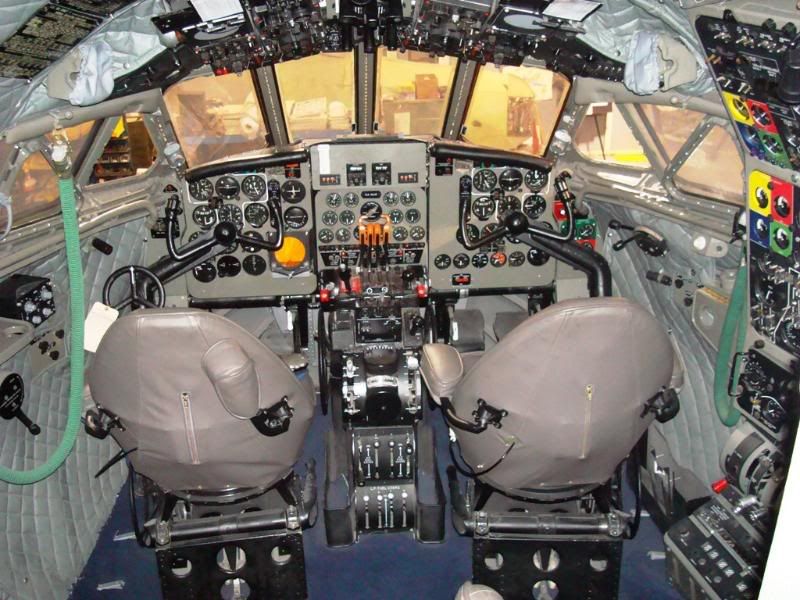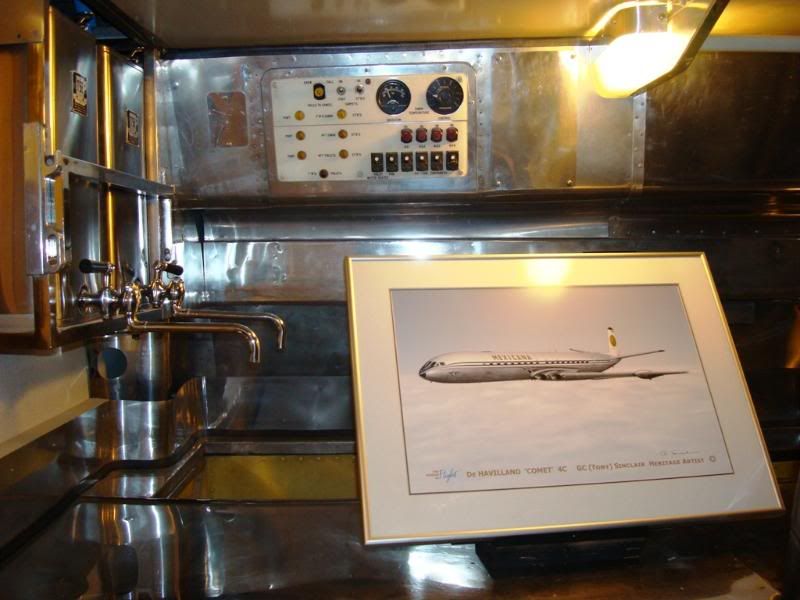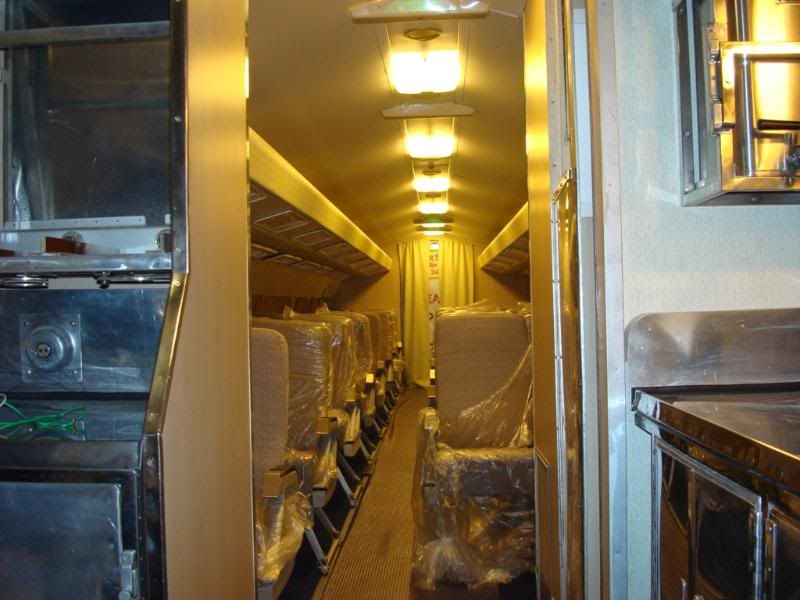 First United 727
First time I flew a Sea plane. Great to see the city from the air. Next time I visit Seattle I should fly with Kenmore to Vancouver.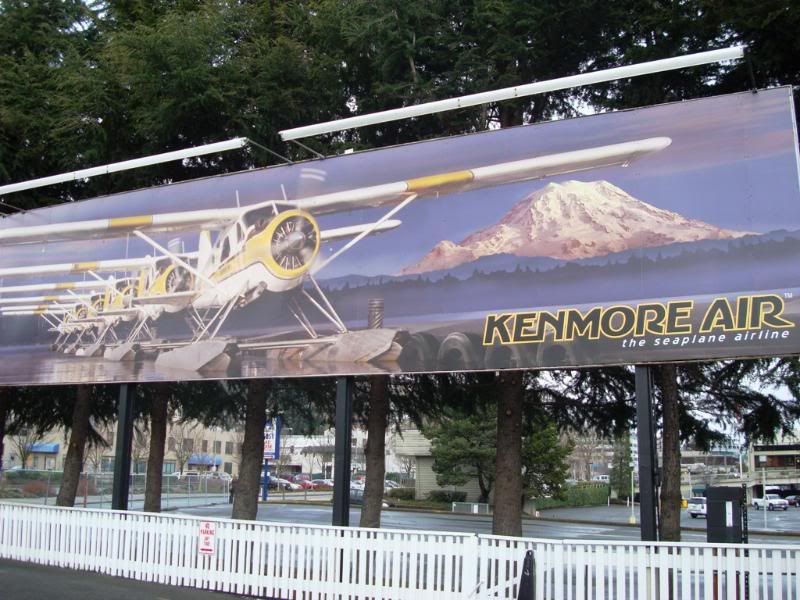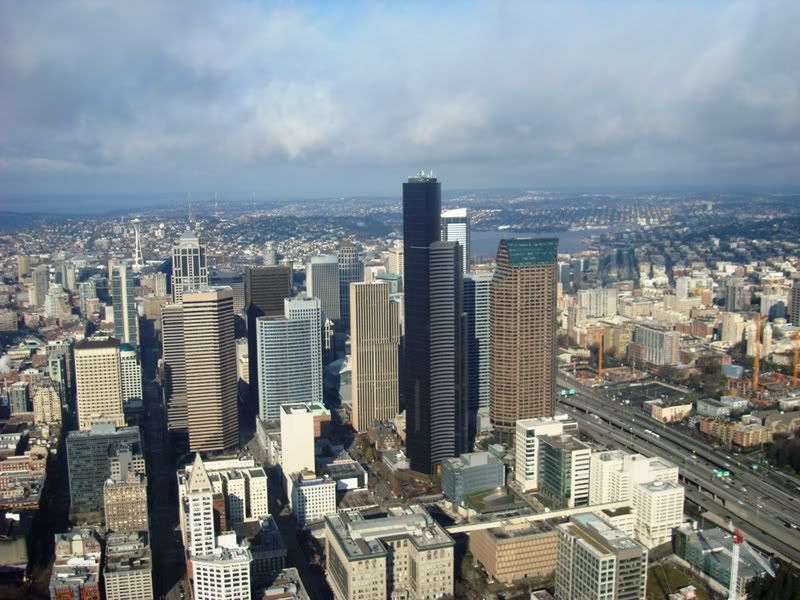 Fun flight from BFI (Boeing Field)
Original 1936 Cabin WACO YKS-6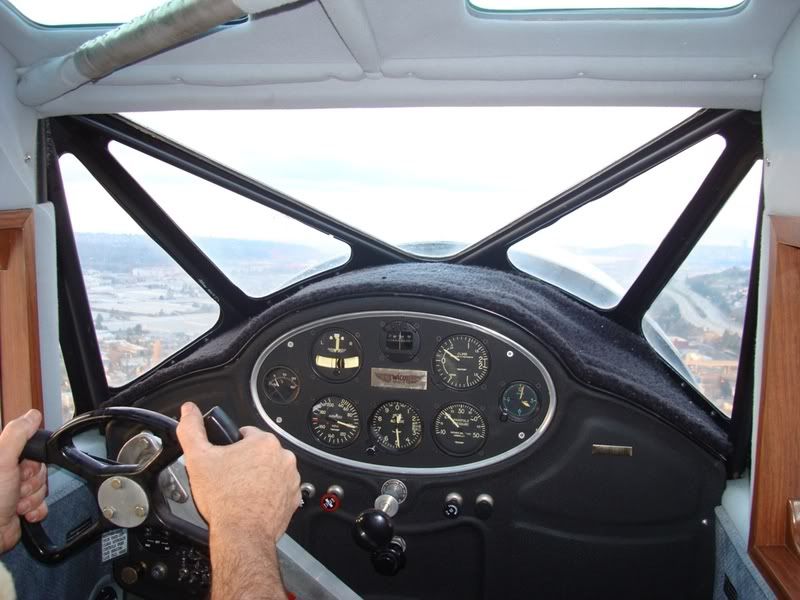 After the flight we got a certificate (diploma) from the pilot
SEA-CPH
SAS Airbus A340-300
Business
Sorry… did not take so many pics on this flight. Late departure and night most of the flight. The dinner picture is blurred so I cant post it.
Just after departure: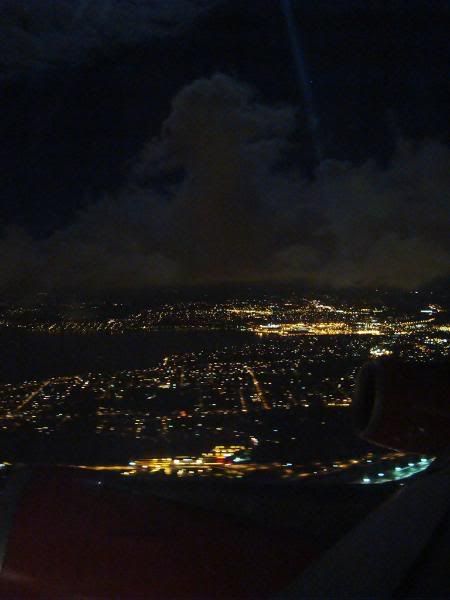 Meals:
Starter:
Grilled marinated prawns served with mango salsa.
For dinner I had:
Atlantic salmon fillet served with mixed pepper and celery stuffing, sautéed spinach and fish veloute (Sorry, no photo)
Other choices where lamb lion or cheese tortellini
Dessert:
Petit fours (strange name)
On night flights SAS will serve starter, dinner and dessert on one plate. I'm not a big fan of that arrangement!
Very nice breakfast served about 1,5h before landing
Fresh fruit and natural yoghurt with muesli. Hot rolls and bagels with cream cheese cured ham, Swiss cheese and jam
Two good aviation friends of me across the aisle
I'm very tired. Cant sleep on a/c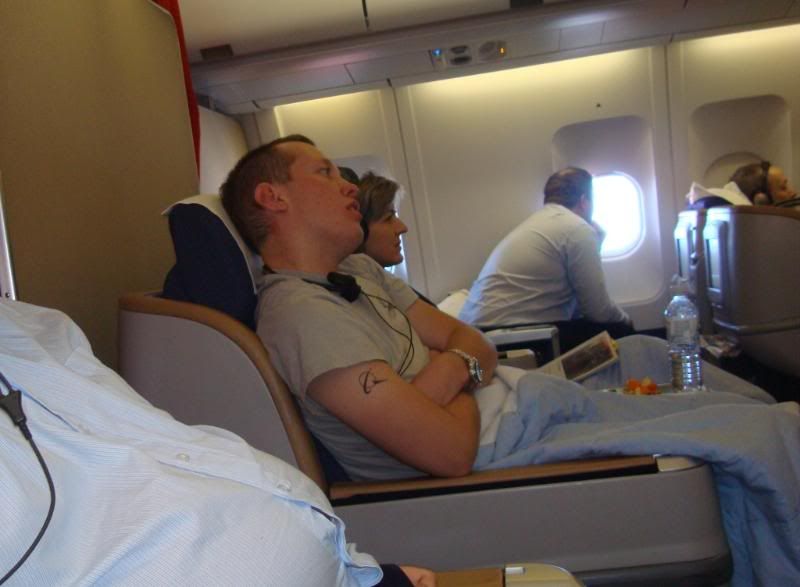 Crossing over southern Norway while heading for Denmark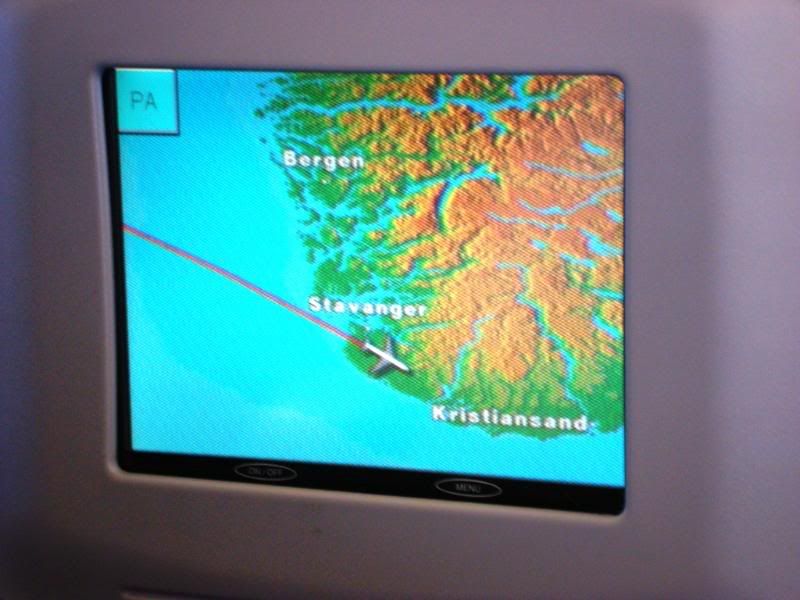 Gusty winds in Copenhagen this morning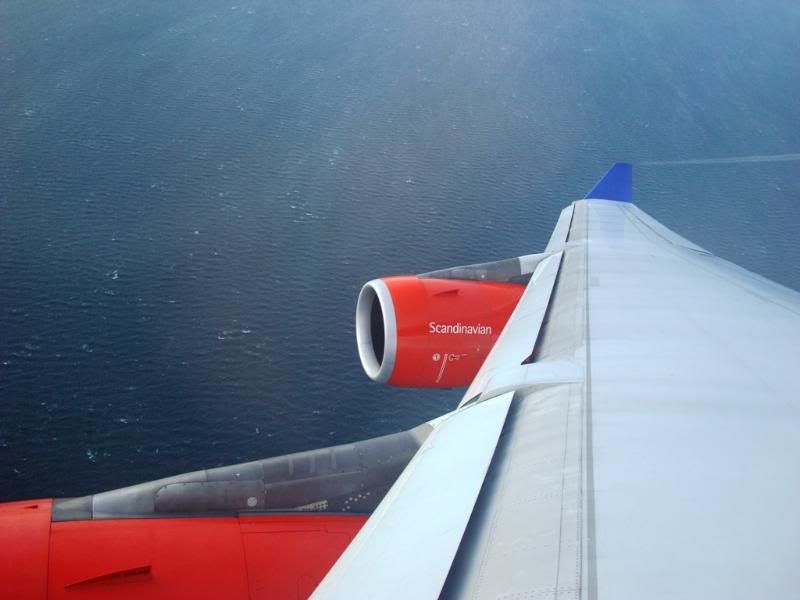 Very friendly and attentive Swedish crew on this flight. On the flight to Seattle we had mostly Norwegian crew onboard.
CPH-OSL
SAS Boeing 737-700
Economy Extra
We had to wait about 2 hours for this flight. Kastrup is a nice airport with a lot of duty free stores and other things.
Cabin:
Meal:
Very sleepy on this last flight but the meal tasted ok.
Landed on time in Oslo and its very practical to live only 10 minutes from the airport. Slept about 15 hours after I found my bed!
Thanks to the rest of the group that traveled together with me. Thanks to the Norwegians living in Seattle/Atlanta that arranged a very detailed SEA and Boeing tour.
Hope you enjoyed this
Other reports from me:
Norwegian / China Airlines
http://www.airliners.net/aviation-fo...ums/trip_reports/read.main/126315/