Singapore Budget Terminal – Bangkok Int'l Airport Suvarnabhumi
Tiger Airways
TR102
Airbus A320-200 (9V-TAA)
ETD: 0630H
ETA: 0740H
Duration: 2hr 10min
Life has a pretty funny way of presenting itself. Back in 2001, when LCC-travel made inroads into Asia, my nose was up-turned towards this much maligned genre of flight. As I gloated in my glory while holding a MH Golden Club Class boarding pass in KLIA, I would glance (but not to be seen looking) casually at an Air Asia lounge next door trying to board a seemingly chaotic unschooled mob bound for Langkawi.
"God forbid," I thought to myself, "should I EVER be flying this airline…"
7 odd years have since flown by at incredible speed. Many changes have taken place in my world of aviation. For one, my frequent flier alliance has gone one full circle from SQ's to MH's and finally back to SQ's again. The carrier I turned my nose up on has since quadrupled in size and has sprouted franchises around the region. Legacy carriers have all scrambled in varying degrees to set up their own LCC units. But more importantly, I have – within the last few years, grown accustomed to (gasp…) LCC travel.
Which was why when my partner and I decided some 3 weeks back to hastily plan a trip up north to Bangkok, the first thing that came to our minds were "Let's check out Air Asia / Tiger / Jetstar…". Even I was quite taken aback at how knee-jerk the reaction was. What happened to good old SQ or LX?
11 June 2008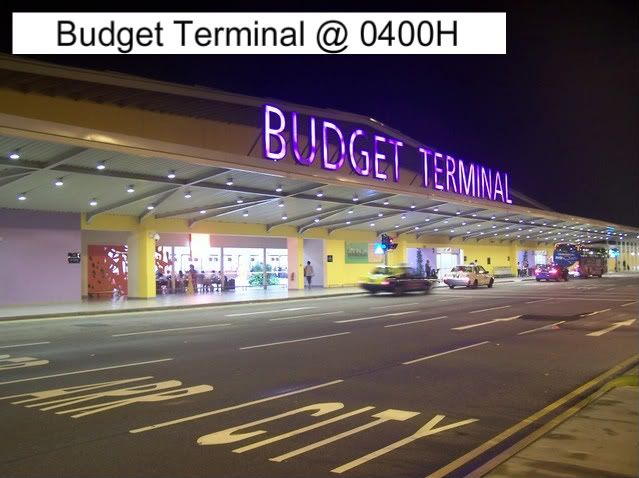 The only time I ever rose at 3am to catch a flight was to USA on we-get-you-there-cheap Northwest. Those ungodly, inhumane and cruel hours not fit for civilization was something to be tolerated if you had no money to spend on a comfortable SQ long haul to LAX that left at a rather sanely mid-morning.
Nevertheless, today's flight was just a tolerable short haul to Bangkok.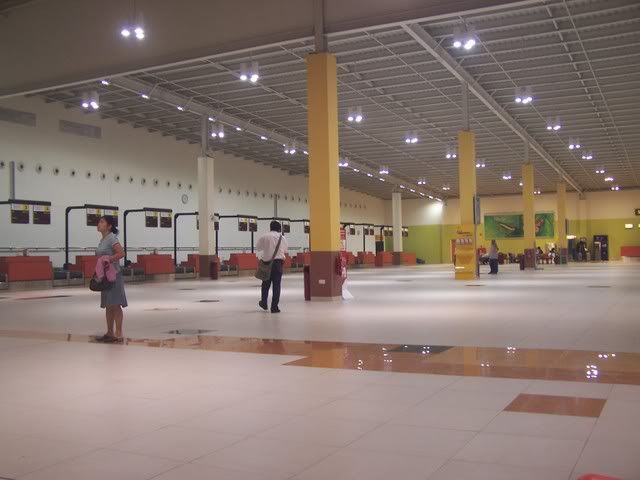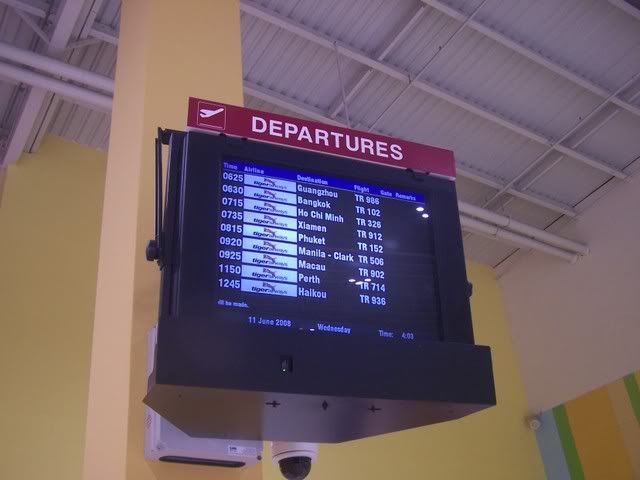 The harsh fluorescent lighting underscoring the Spartan set up that is Budget Terminal is very glaring for sleepy eyes. It took me a while for my la-la land disposition to look for my check in counter.
"Only one bag?" asks the check-in girlie as if in disbelief…
Formalities were completed quickly and we had our boarding slips (notice how easily I described that?) in no time.
Of all the things to go to Bangkok with, I was heading there with an ill-stomach. Breakfast was out of the question for my bloated and burping self as I was frequently running for the numerous well appointed toilets located around the terminal. It was a good opportunity for me to test the facilities, in a way…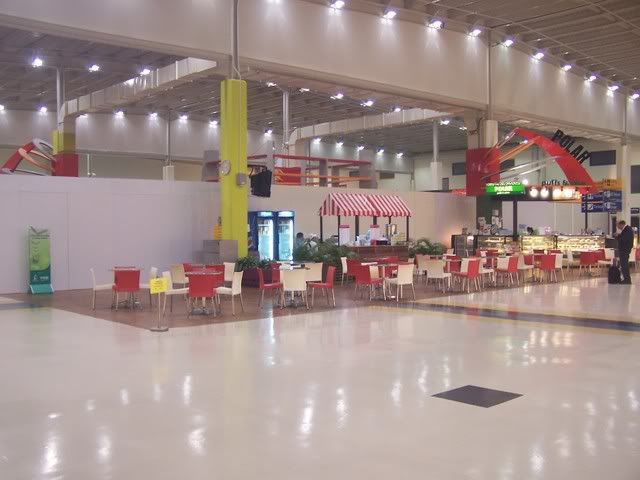 Much of airside was boarded up for some upgrading works (already?!) so that took up much of the space area. None of the shops were open except for one duty free and a money changer. It was such a sleepy looking place at this time of the morning with the passengers milling about aimlessly like zombies.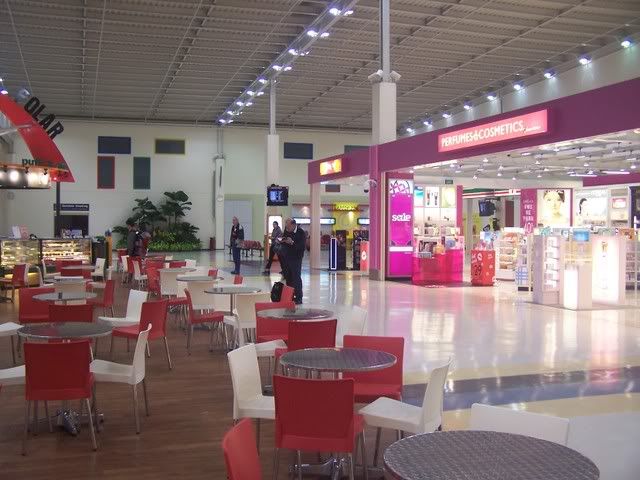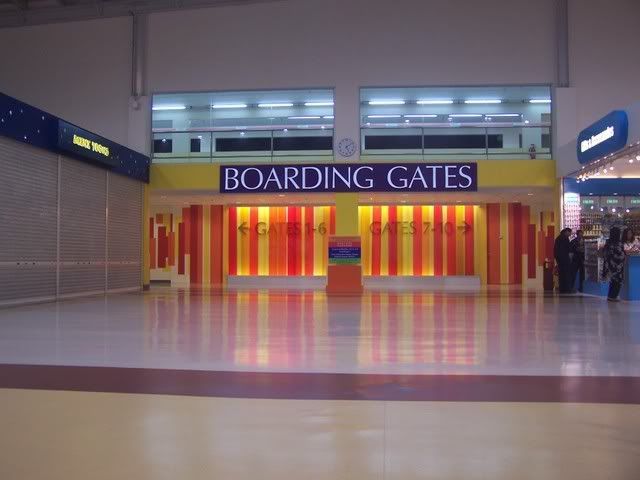 There were only 2 flights heading out at 0630H, the other being TR986 bound for Guangzhou.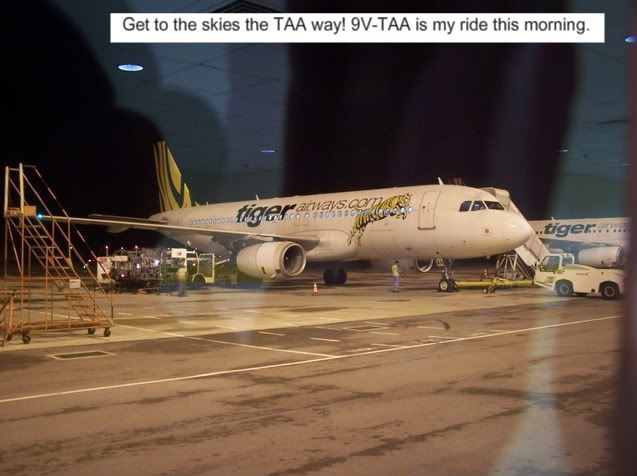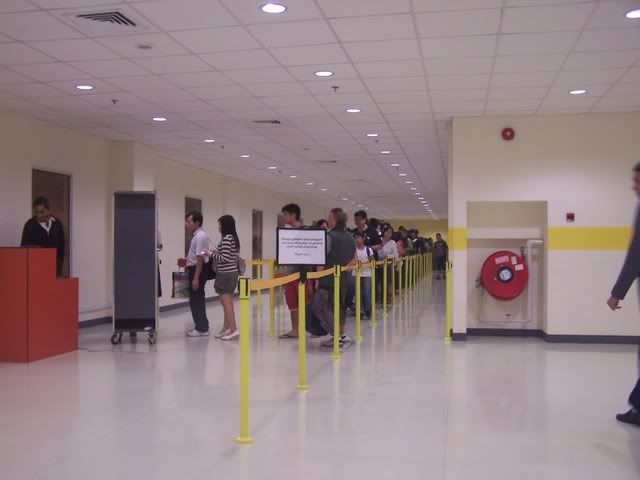 0600H: On the dot, the doors were opened for boarding and Tiger has since started assigning seats at check in so there was no rush to form a line like before. Why can't all LCCs do this?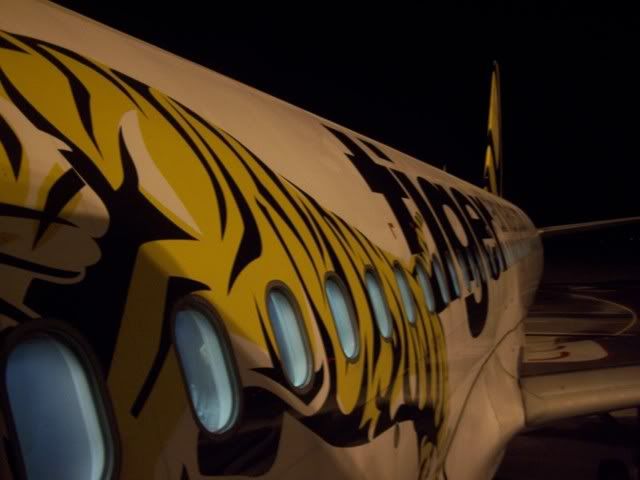 Up the stairs in the cool, humid morning, I was greeted by a rather chirpy Lead FA Ying Yi. "Good morning! This way, please…" Like as if there was any other way, huh? While her greeting was stating the obvious, early morning niceties are always welcomed.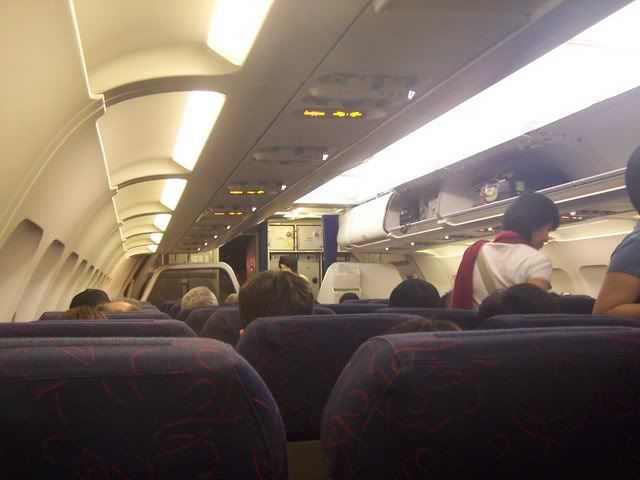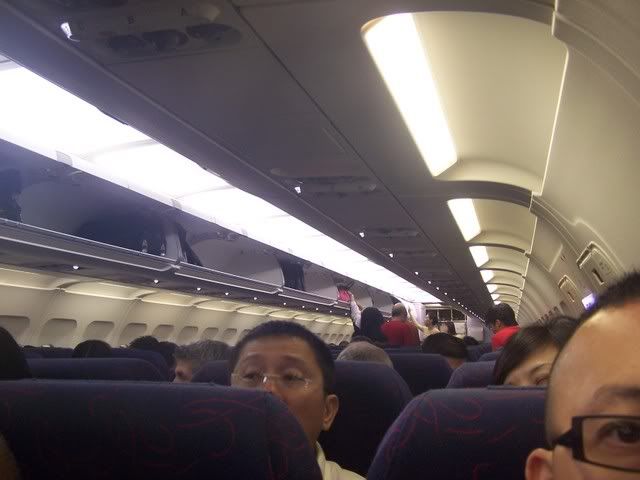 9V-TAA was my ride this morning. Bearing in mind this IS Tiger's very first A320, the interior was neat and presentable but the fabric was fraying a little. Load was slightly on the high side with only a few seats left empty, but despite that the boarding process lasted no longer than 15mins.
0626H: The aircraft sat on the tarmac for a further 10 mins with no other would be passengers running up the stairs, and it was decided the doors to be closed. Ying Yi came on the air to welcome some more members of her team namely Fara, Daisy and In Ji (Who is curiously Korean! An Incheon Tiger Girl in training, perhaps?).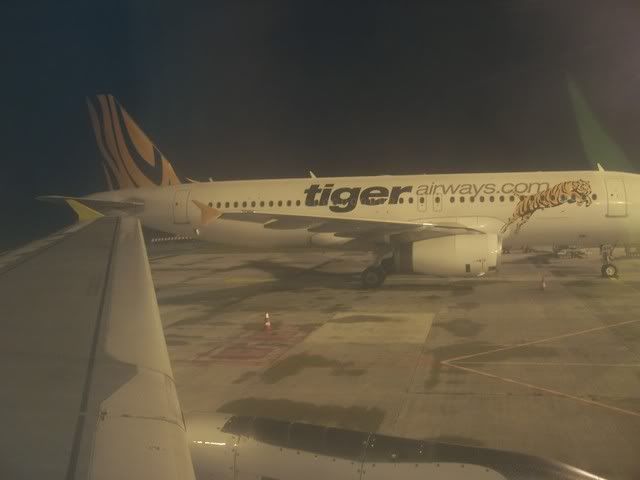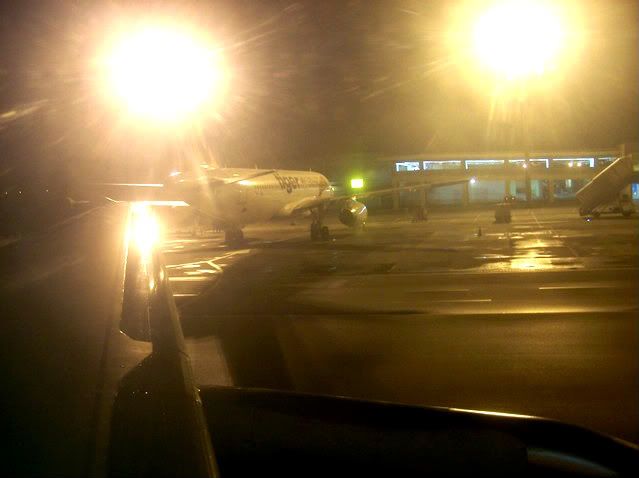 Pushback and start up was accompanied by the usual whine of the IAE engines coming to life one after another. Yippee… I am on my way to Bangkok…
On such an early flight, I would dare venture that NONE of the passengers were paying attention to the safety demo. Some had their heads slumped forward, some had their heads jerked back with their mouths open, but all had one common trait – eyes were shut. Yes we were all very sleepy… My seat mate decided it was time to make bubbling sounds as he drifted off to his wet-dream land.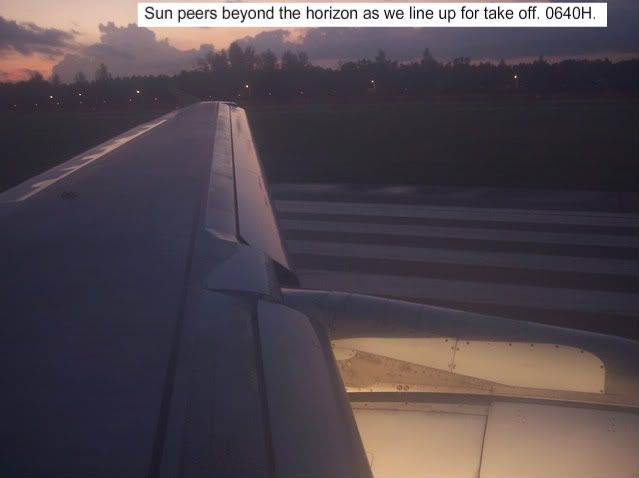 0640H: Line up runway 20C
Take off was immediate because traffic was very light. The sun was just beginning to illuminate the sky at this point so that made a rather picturesque scenery. I shall let you enjoy the following take off photographs.
Our journey took us to the south for a minute before a left orbit was carried out which flew over Changi Airport. Several planes in landing configuration were seen approaching for runway 20R, must be the overnight Indian and European arrivals from SQ.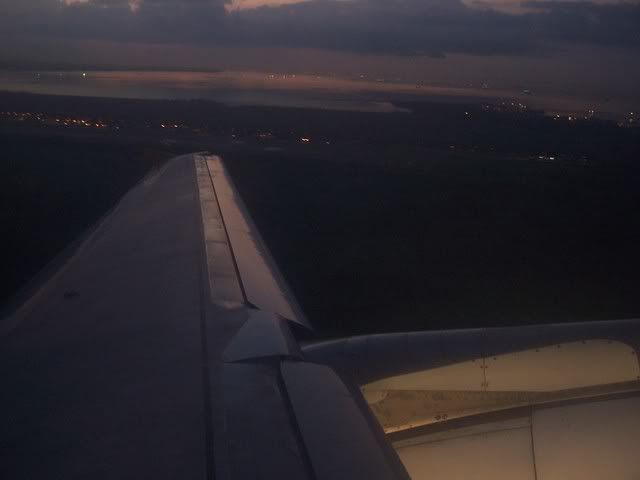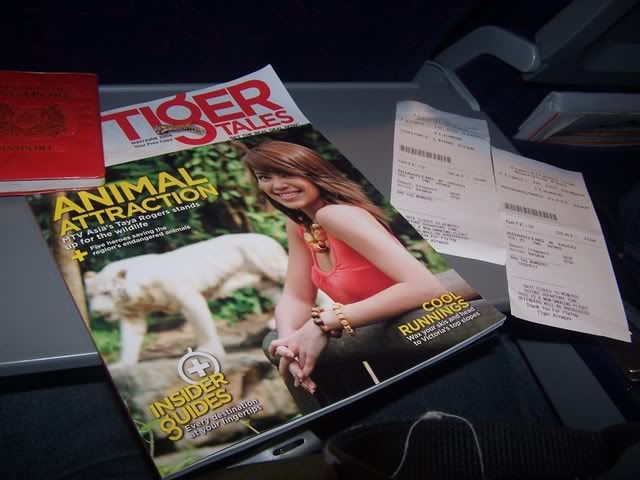 0650H: The climb seemed very slow this morning. After the seatbelt sign pinged off, we were still climbing through the clouds and the sun was nowhere to be seen. At this point, fatigue set in and I joined in the crowd for head forward slump.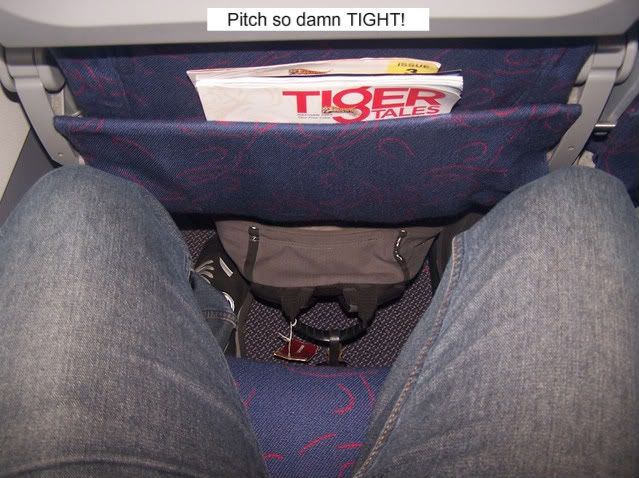 "Your mother sling?"
"What? Huh?" I mumbled through my drool crusted lip…
"You wanna orrrder some dling…?" smiled the Korean FA In Ji.
"Oh no thanks…."
0700H: Carts were out in full force with all 4 FAs manning them. From the looks of things, most people continued to slumber and no one reached out to buy anything.
But these Tiger girls were not giving up.
"Duty free… Duty free items for sale…DUTY FREEEEEE…" Another round of carts came out and true enough – perfumes, teddy bears, toys, watches. But still, the passengers still would not be aroused. Zzzzzzzzzzzzz….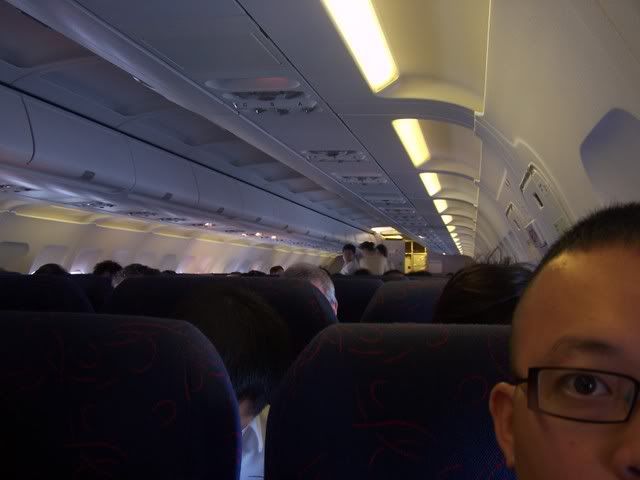 They finally gave up and darkened the cabin lights. In fact they gave up entirely and disappeared for most of the flight probably sulking at the fact that they could not earn any sales commission from this bunch of sleepy, cheapo tourists.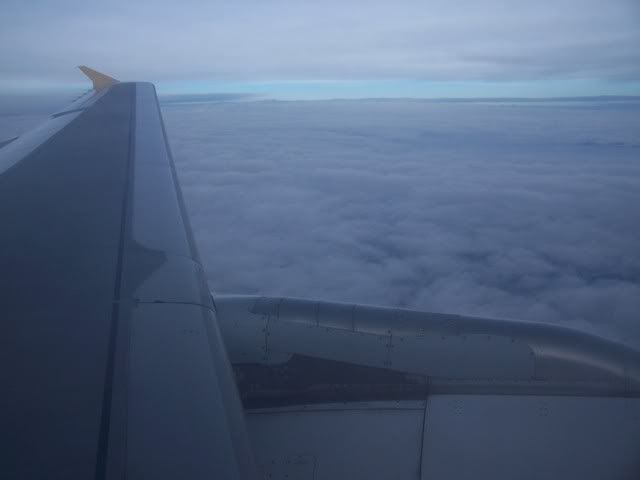 0740H: FL 360. Flight deck comes on and welcomes all on board today's flight. In fact, one of the passengers was celebrating his birthday on this day and the captain wished him a happy one, on behalf of the airline. This was a definite nod for customer service!
The closer we got to Bangkok, the more the cabin was starting to stir and as if I needed it, a baby started to wail. The embarrassed parents of this toddler were trying very hard to pacify the screaming infant but to no avail. FAs Daisy and Fara magically appeared and began to fuss over the parents to make sure they were alright, while trying to explain that it was indeed normal because the baby's ears do hurt in-flight.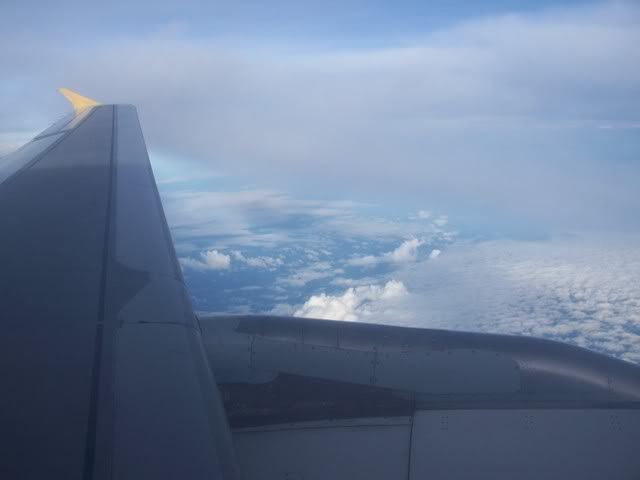 No wonder the baby's ears hurt, the plane was starting to descend. Flight deck came on and updated us on the arrival and the FAs started buzzing about to prepare the cabin for arrival. Snoozing passengers were roused awake to straighten their seats and open their window shades to be blinded by the sun, which now was way over the horizon.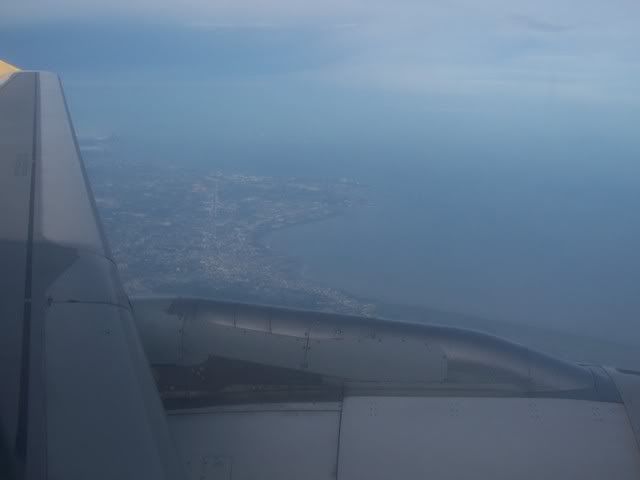 Coasting into Thailand, signs of civilization which I could only guess was Pattaya, drifted by. Slowly but surely, the once upon a time cobra swamp Suvarnabhumi International Airport also decided to peer through the morning mist as if in a welcome of sorts.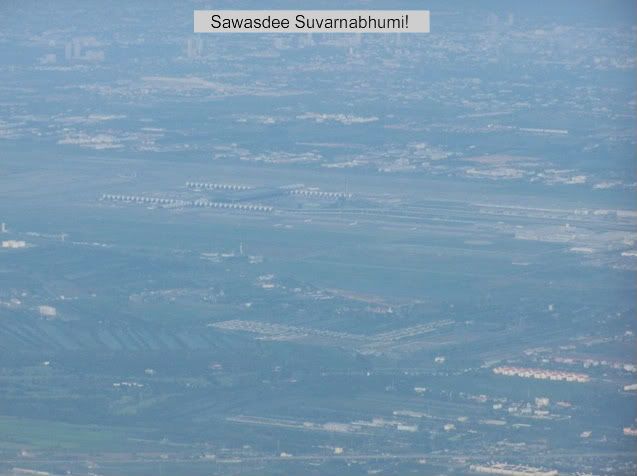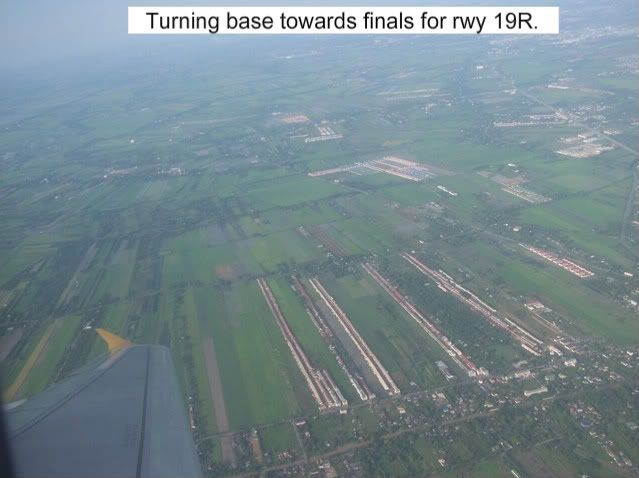 0834H: Cabin crew, landing stations, please!
Final set of flaps, gears down…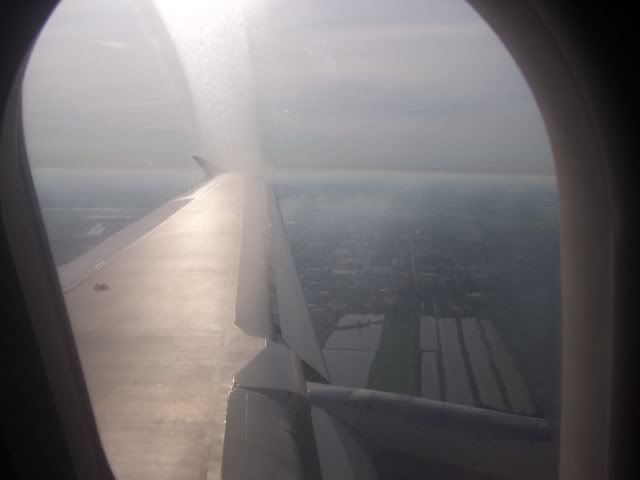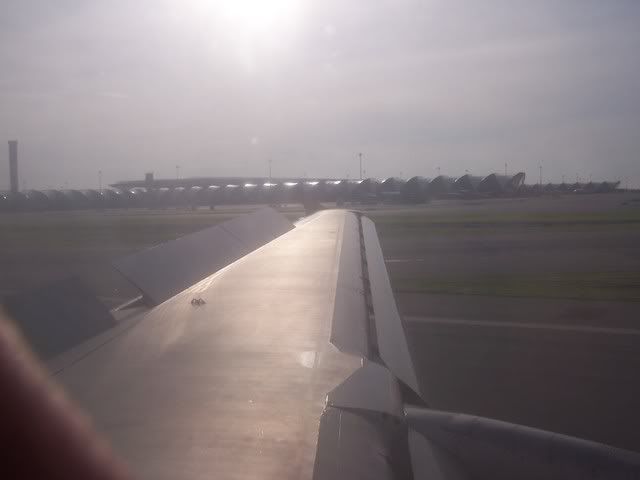 Touchdown was smoothly executed and here I was again on my annual soiree to the city of angels. Several interesting and exotic sights were in attendance as we taxied to our gate like the Biman DC10, and the ANA 777 which we do not get to see in Singapore. Not to mention rows after rows of Cadbury coloured Thai aircrafts of various marques. BEAUTIFUL!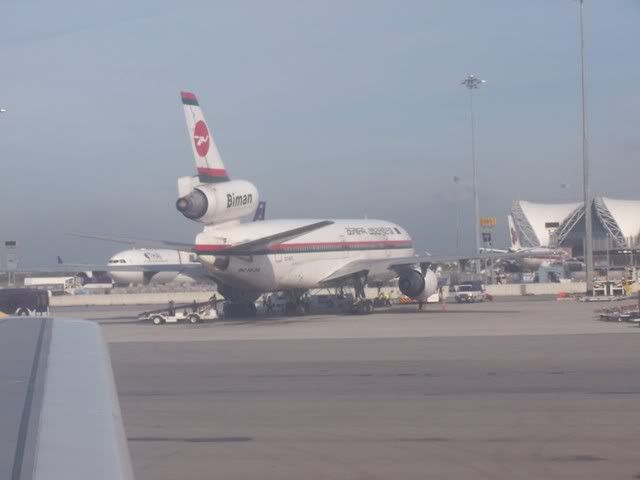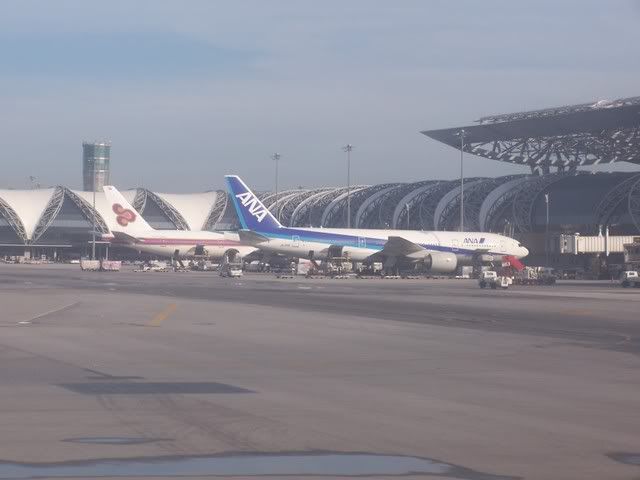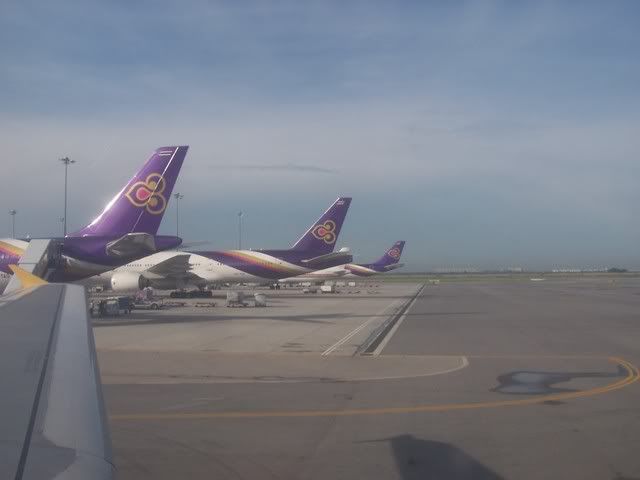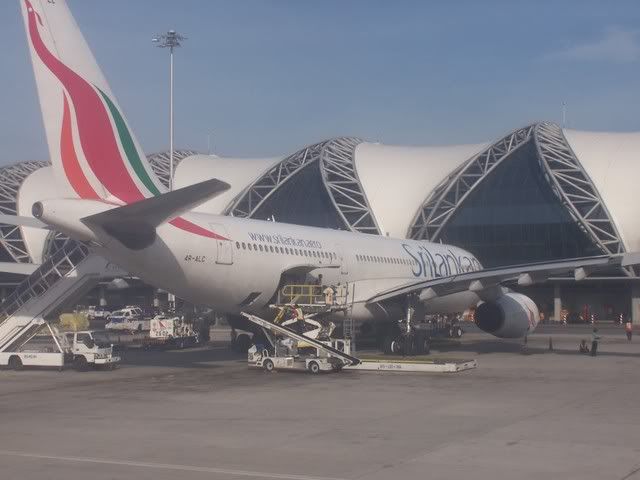 0853H: The flight came to an end at Gate D8 and the local time was 0753H. Isn't it nice arriving at this time and you know you have a FULL day ahead? Awesome!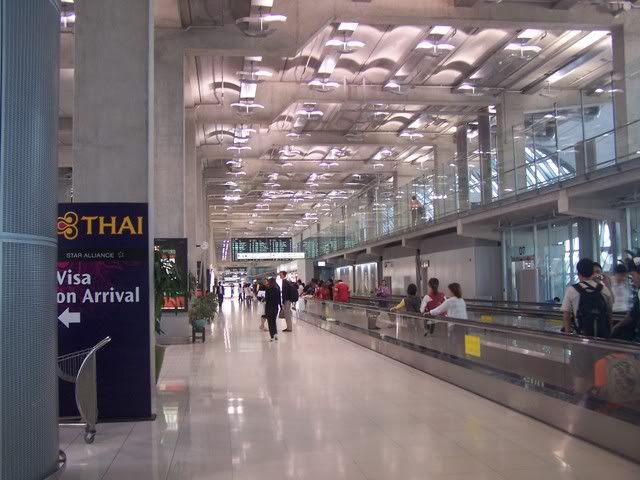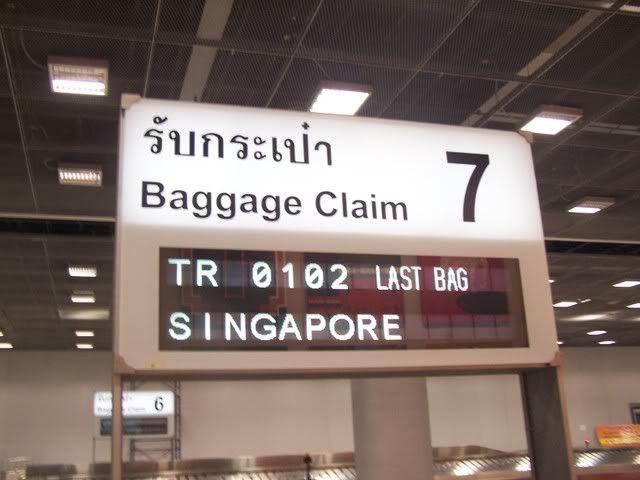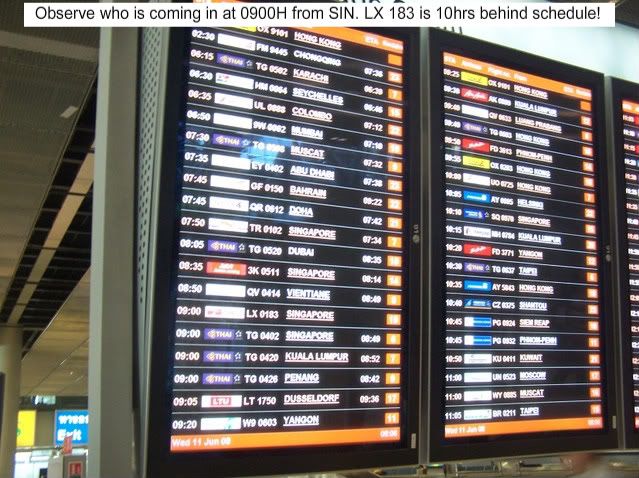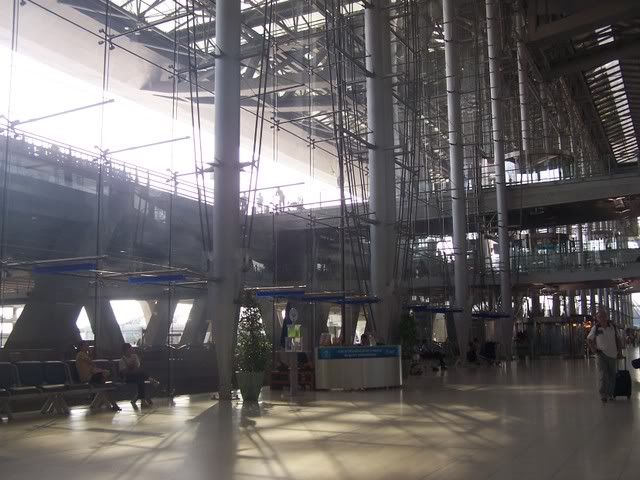 Check in: 9/10… Check in lady was chatty and friendly for that time of the morning.
Boarding: 9/10… Tiger as an LCC operates a very organized boarding which makes it a painless affair.
In-flight service: 8/10… Given that time of the flight, most passengers opted to sleep. However, the FAs were quick to respond and ever obliging to requests. Sincerity was shown to the wailing toddler so more brownie points gathered there.
Arrival: 9/10… Perhaps there weren't too many flights arriving at that time because immigration and baggage claim were a breeze to negotiate.
Overall: 87.5%