This year's travels to Taiwan are a bit different from the usual. For the past 5 years my family hasn't flown EVA (happily flying China Airlines instead; I never liked EVA much.... at all). But EVA was offering a tour/fare package that led to a SFO-TPE-BKK-TPE-SFO fare and 4 night stay in Thailand costing as much as a normal CI SFO-TPE-SFO ticket. So, reluctantly, I agreed for two reasons: not only would this give me a chance to see BKK (and Thailand), but I had never flown on a 777 before. Another first is flying Y on BR (We've always flown ED). But this generally is probably going to be quite critical of BR (as my loyalties clearly lie with CI).
I had a couple of pictures taken during the SFO-TPE-BKK legs, but a lot of those pictures..... have completely disappeared on me (there's a long gap between the file numbers). Everything up to before we took off from SFO is gone (I'm pretty upset about it, too; I had gotten a really awesome picture somewhere near Japan that I don't know if I'll ever get to snap again). Oh well. Here goes.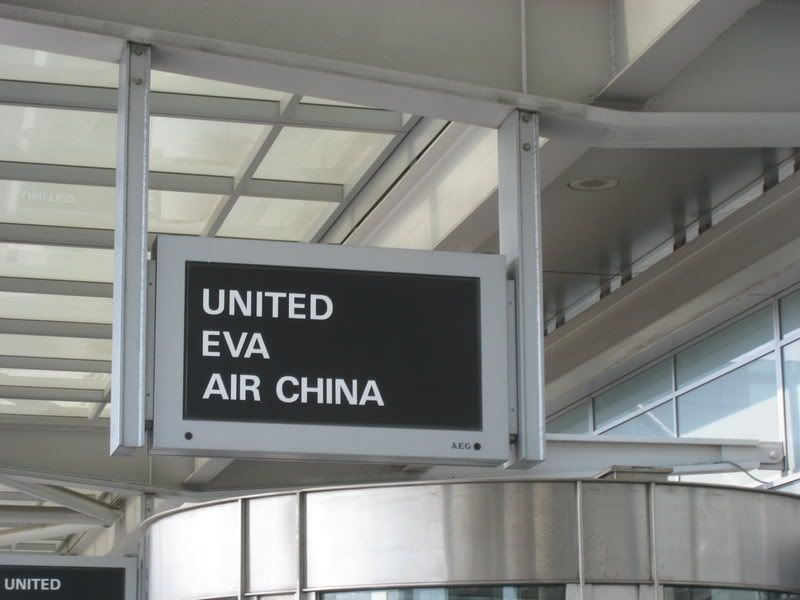 BR0027
Class: Evergreen Deluxe
Reg: B-16407
Estimated time: 1830-2200 (didn't keep track, never keep track)
SFO's international terminal is awesome. I loves it much. It's so spacious and modern unlike another certain west coast international terminal that looks like a worn-down warehouse. The check-in for our flight wasn't too long, but the most odd-ball thing was the check-in agent that couldn't speak a lick of Mandarin. For someone with a Chinese last name working for a Taiwan-based airline, you'd figure the person would at least be able to comprehend. Major let down already. At least we got our boarding passes through Bangkok (For some reason, the passes for the TPE-BKK sector were printed on Y paper, I'm assuming to differentiate?).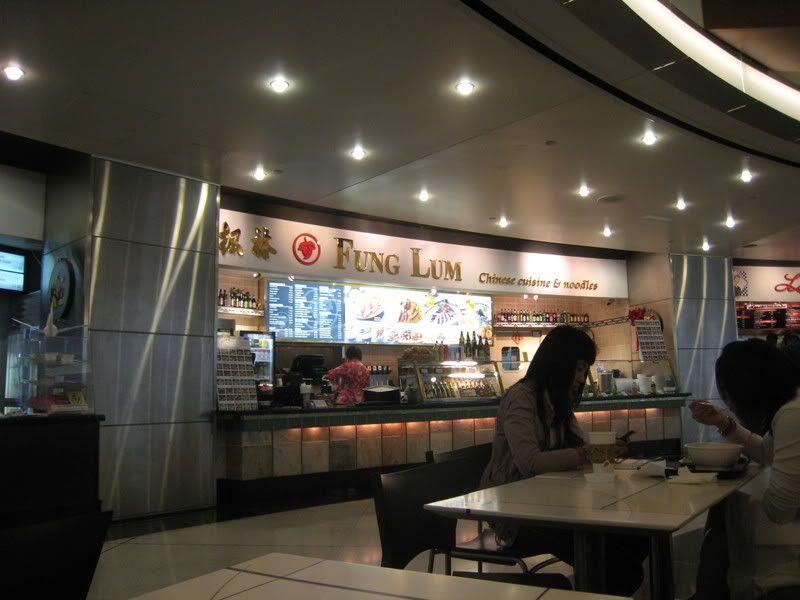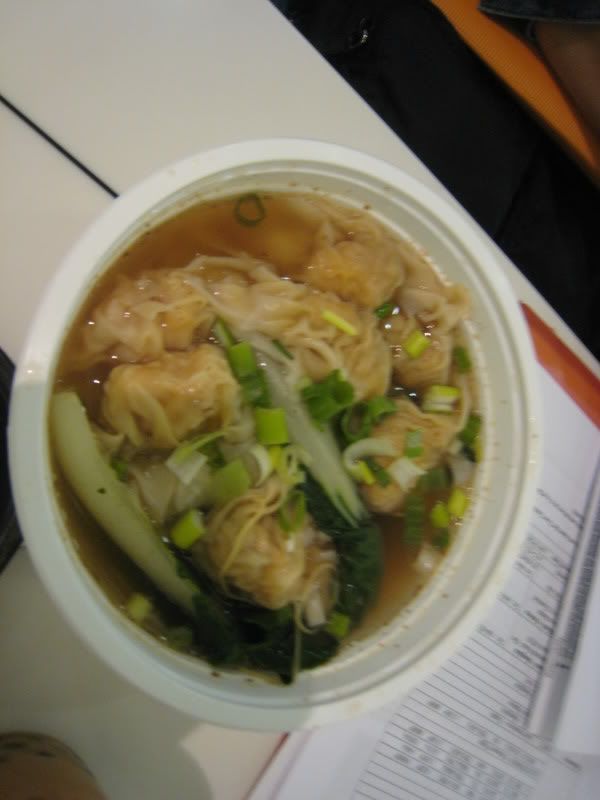 After checking in, we headed to the food court and had delicious but overpriced bowls of Wonton Noodle Soup at Fung Lum (which we eat every time we're at SFO without fail). My brother, being the oddball of the family, had chicken strips and cheese fries from Lori's instead.
Security wasn't too much of a hassle, we were cleared pretty fast.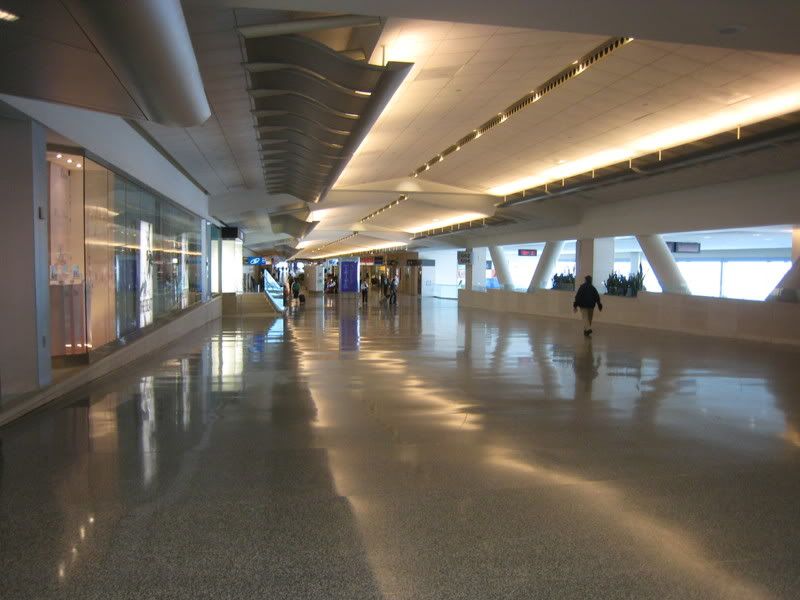 I haven't been in the G concourse for 5 years, and it's just like a mirror version of the A concourse. Except looking out the window on the right side makes it rather clear which airline hubs here.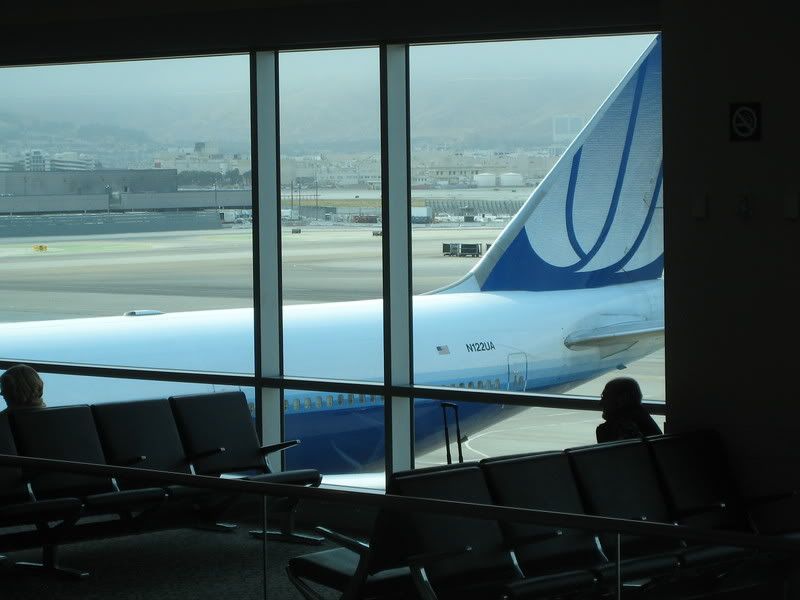 When will they finish repainting?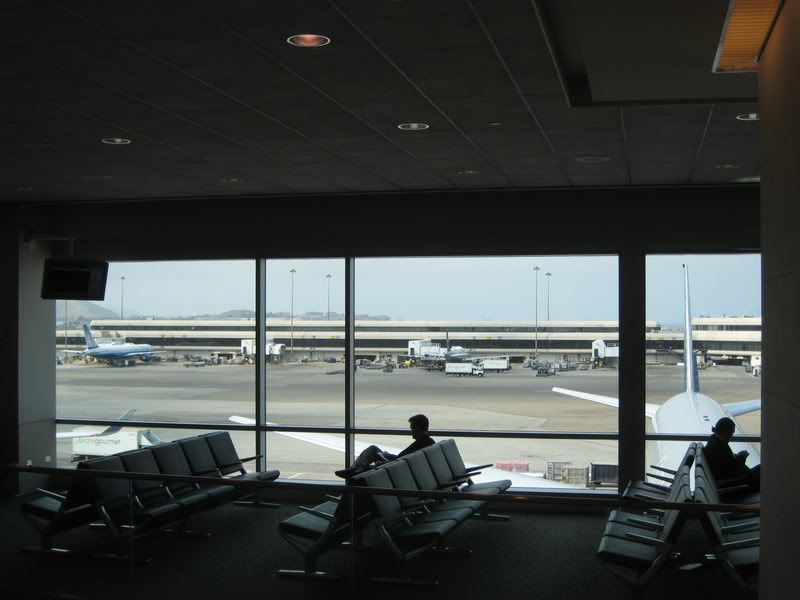 UA's F concourse.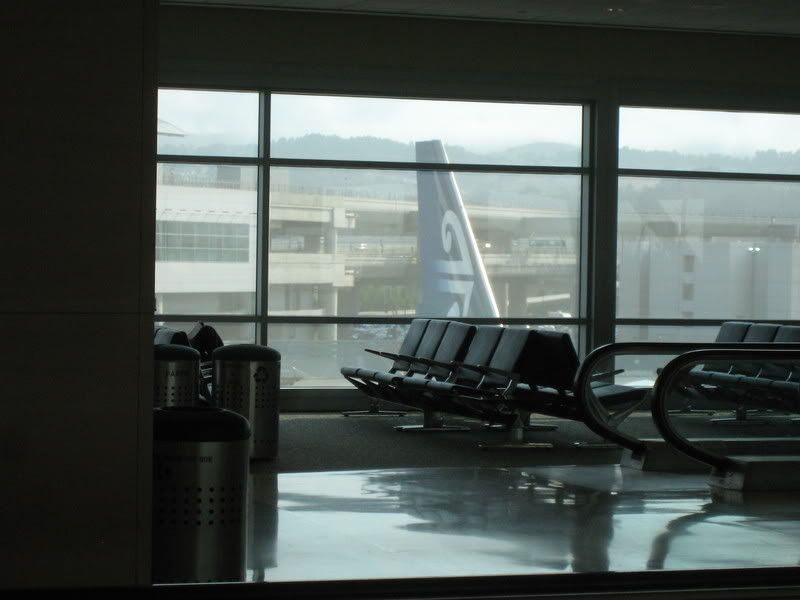 Something I've never seen before.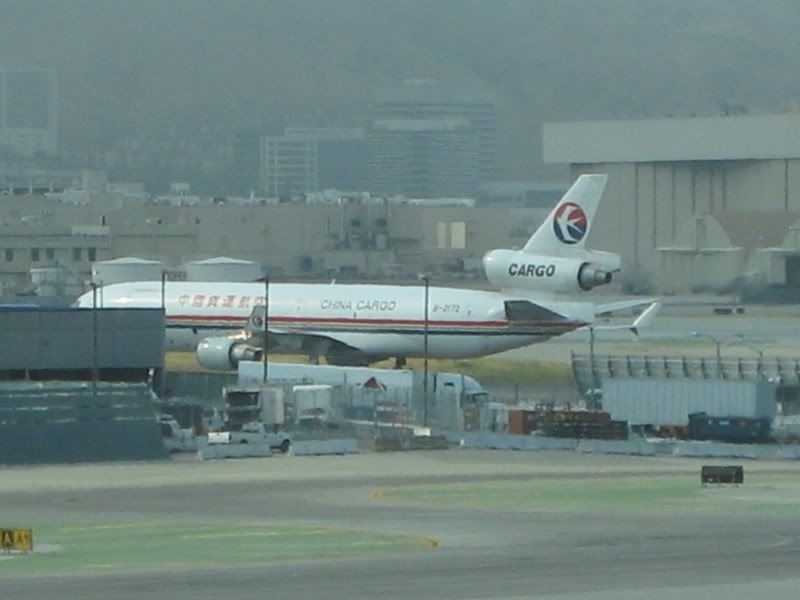 Same goes for this one.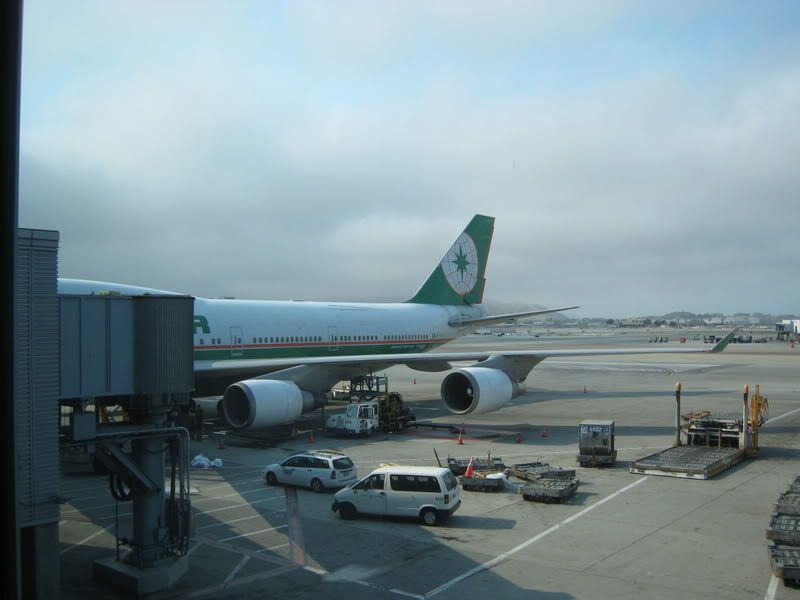 Our plane.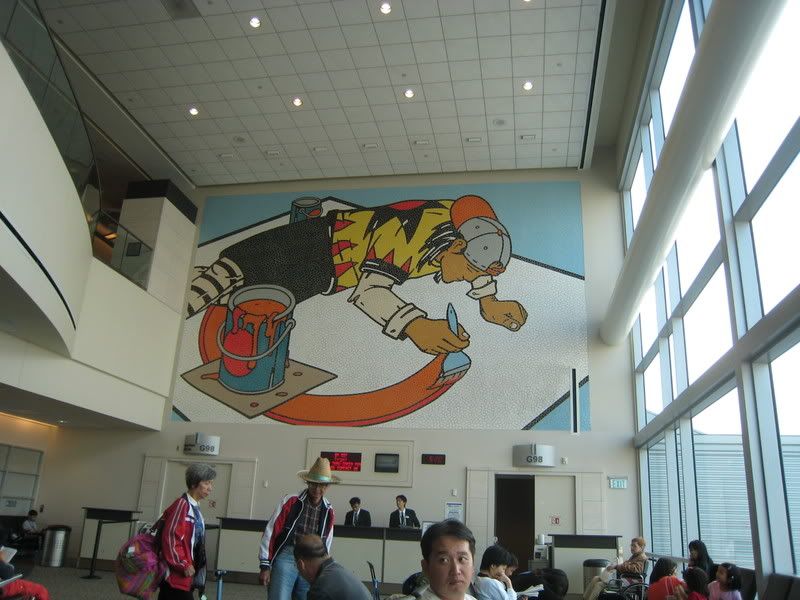 There was a nice mural at the waiting area; I never really noticed those before.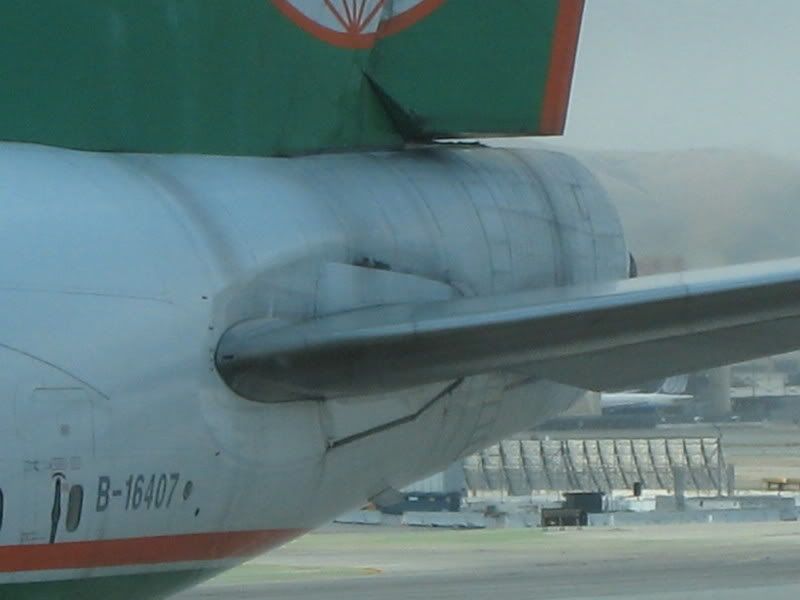 Is this normal? I usually depart at night, so I usually don't notice stuff like this, either.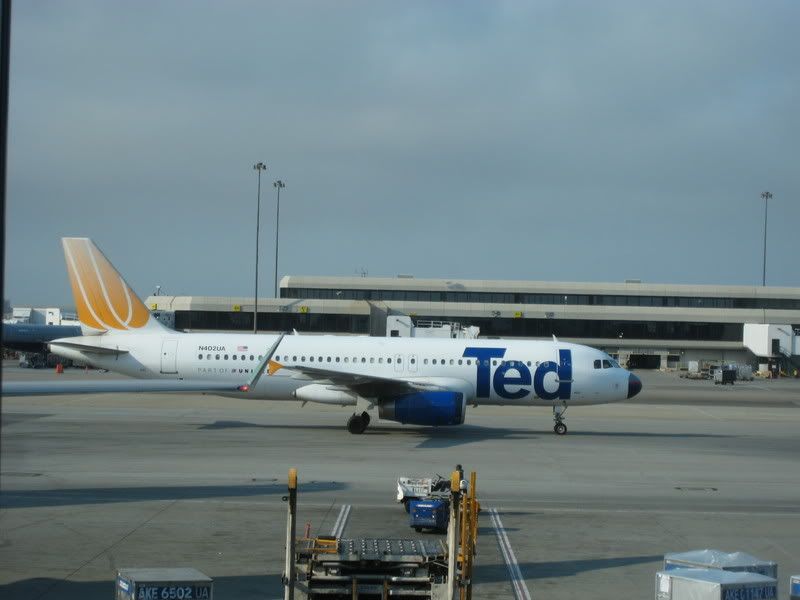 A soon-to-be-extinct specimens!
Boarding was the usual chaos. The announcer starts talking and people just stand up like magic backfiring horribly.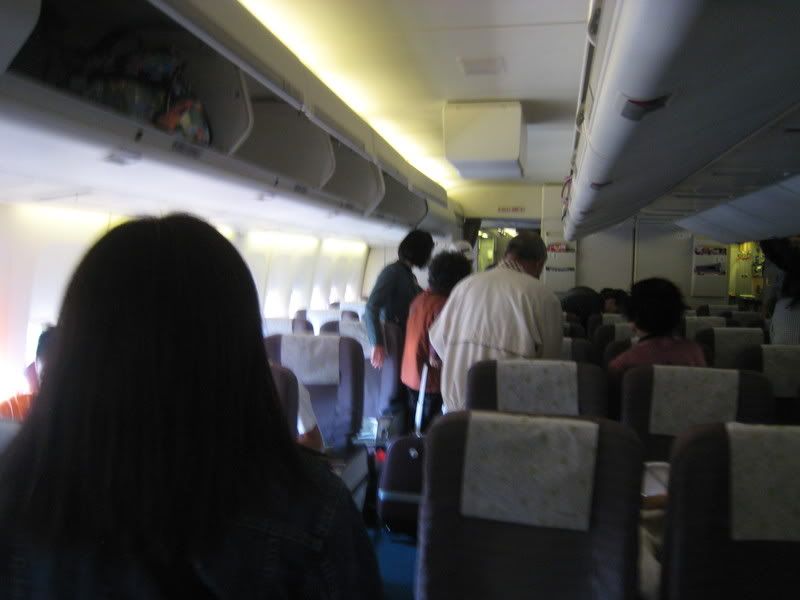 The cabin.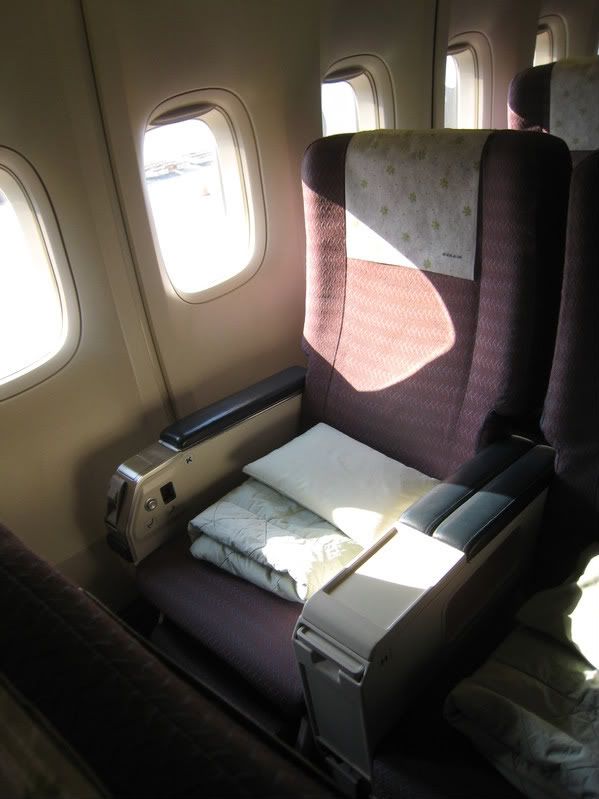 The seat. So familiar to me. Although back when we flew BR, we usually flew bulkhead since my brother was still a wee little kid.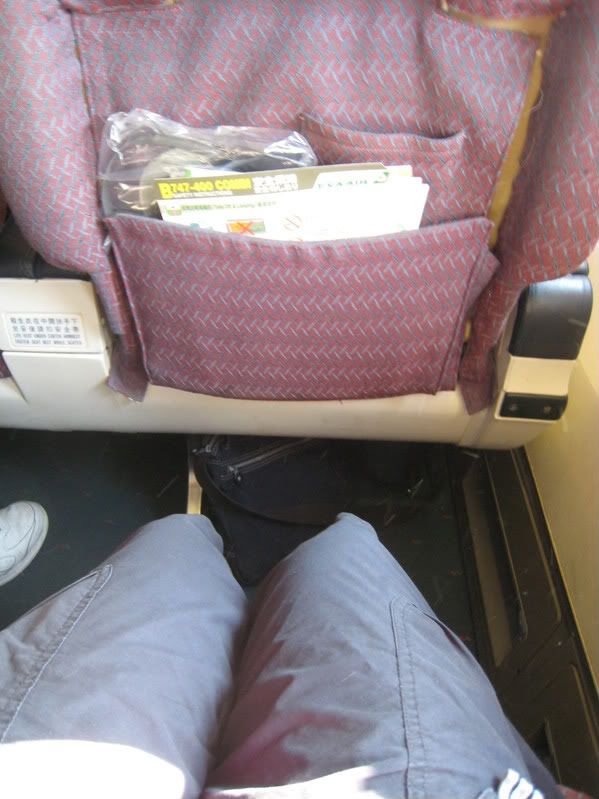 The legroom (I'm 5'3.5"; any legroom circumstance is spacious for me).
The ancient PTV. It was set to the airshow the whole time. Nice to know where we are, especially when the selection of movies didn't interest me; I'm used to relying on my iPod for IFE anyway.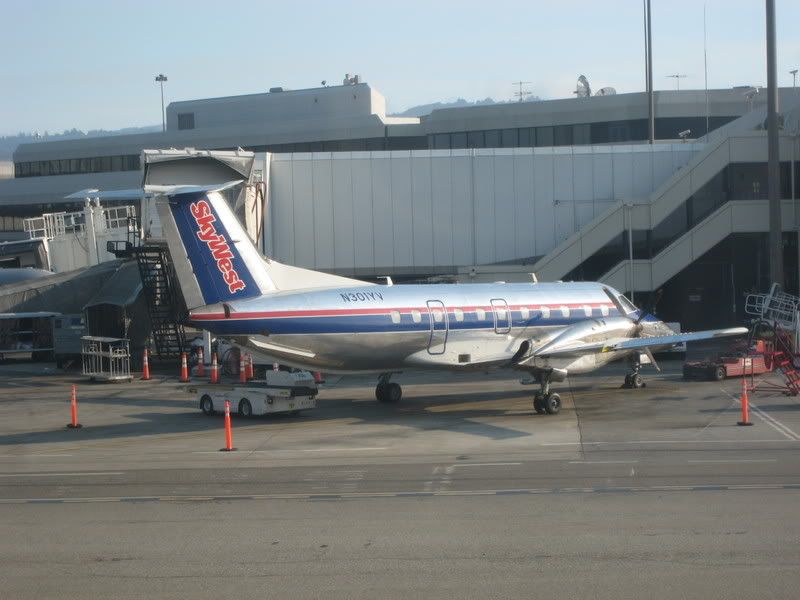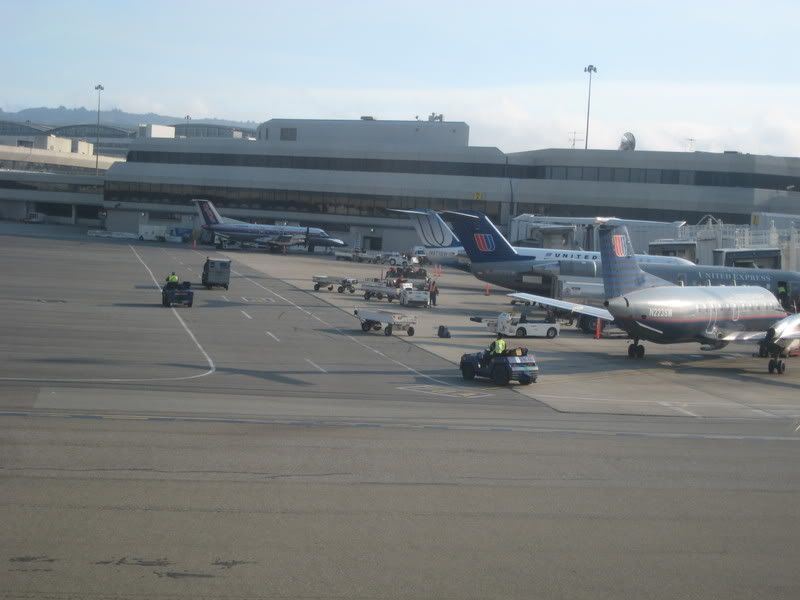 Some shots as we taxi by.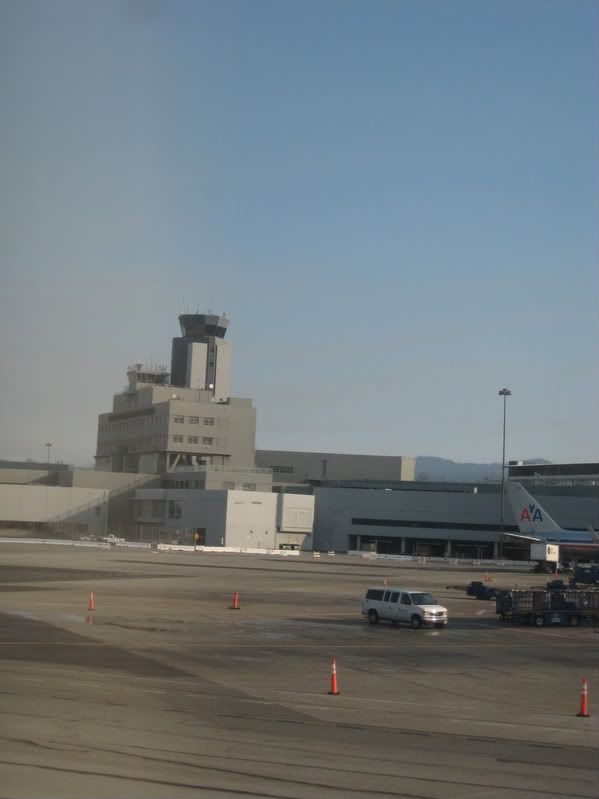 The soon-to-be-replaced control tower.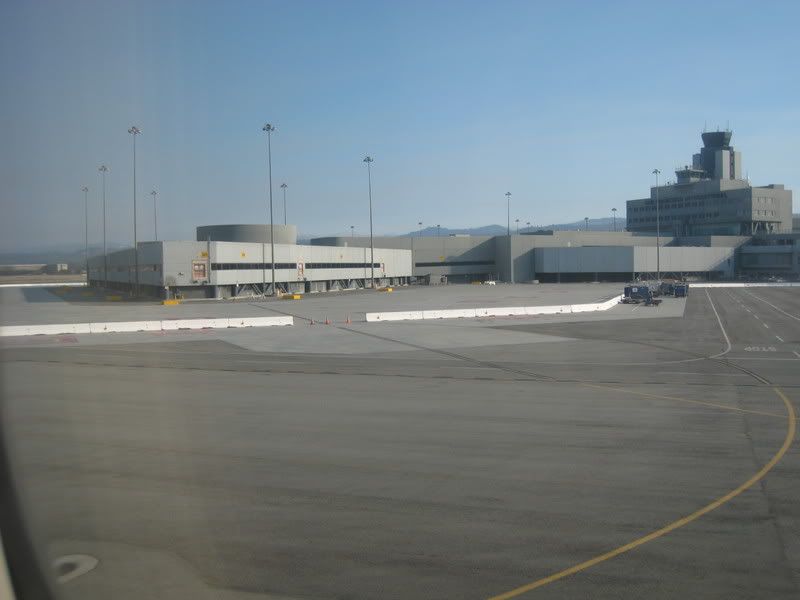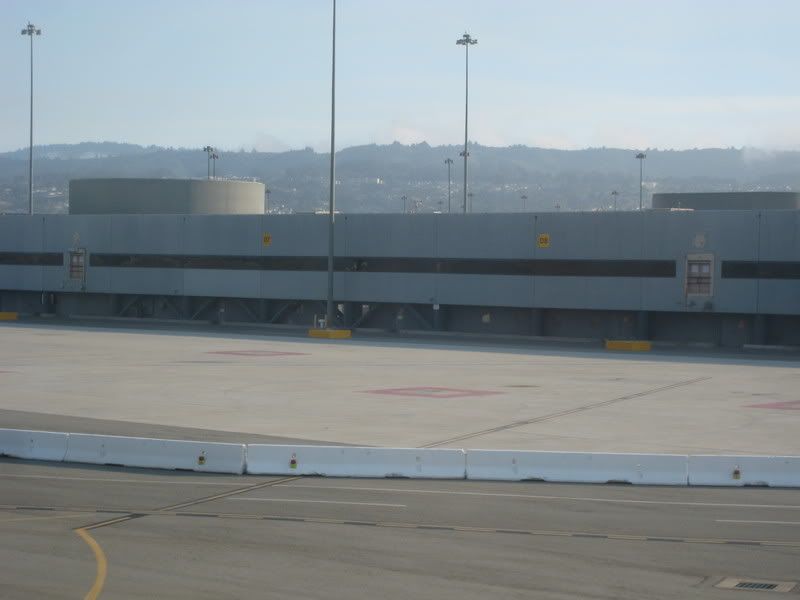 VX's future home. Are those blocks on the ground for the jetways?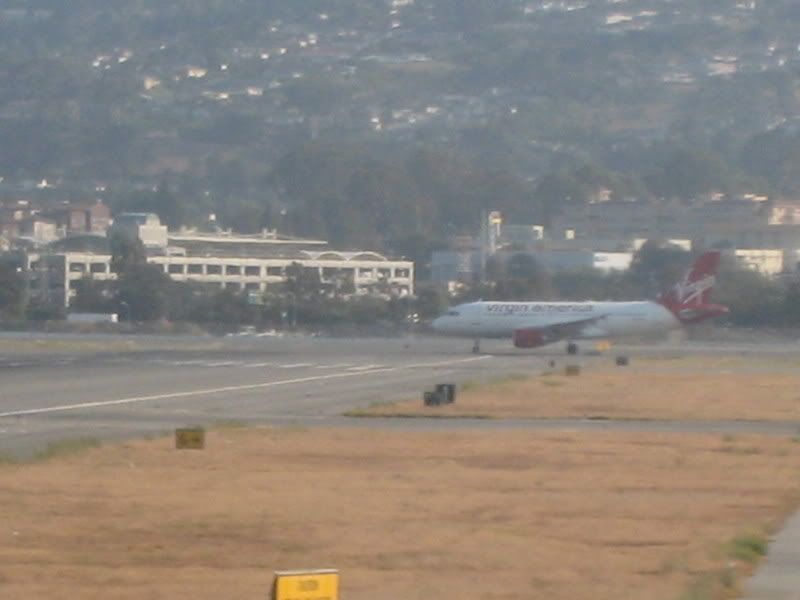 VX, another airline I've taken a liking to.
And so here's where the pictures end for now. The take-off was pretty nondescript. BR still gives out amenity bags in ED, it seems. But the bags seem to have shrunken in half, as have the contents since there's no more razor and shaving cream. But most guys carry their own shaving items nowadays anyway, right?
The service is where things really have changed. I'm pretty sure CI's had the same downgrade in service, though. No more hot towel and pre-meal drink/snack. Right after takeoff, the FAs just whipped out the meal cards and made their rounds. The part where CI get the advantage, though, is at least they display the menu on the overheads (Save the trees, people). It's all a mystery on BR until the FA stops by. The choices were Curry Shrimp with Rice and some sort of pasta-ish noodle thing. Sides were bread, a fruit selection, Brussels cookies, and a cucumber salad thing with smoked salmon and something else that I forgot. I had the shrimp, my brother had the pasta thing, and I don't know what my parents got. It wasn't too bad of a meal. The seafood pasta dish I had on CI last spring is the gold standard for "horrible airplane food"; the Curry Shrimp was no where near as atrocious. At least I could swallow it.
I slept after the meal for about 4 hours; I usually can sleep 5-6 hours. Our flight was the evening departure; I do prefer the midnight departure instead, since not only can I get more sleep during the flight, but I can also not get any jet lag. I had heard that BR and CI had eliminated instant noodles in Y, but apparently ED is downgraded to Y status not only during boarding but also when it comes to snackage. Choco Pies? No thanks. The FA was pretty gracious about it, too, explaining that all instant noodles were terminated as of April 15th and that I am welcome to bring my own in the future (The former was more than I needed to know, but the latter was great information).
And with that, I returned to my seat. The FAs made constant drink rounds (but orange juice gets pretty boring after a while).
After watching anime on my iPod for a while, I glanced out the window somewhere near Japan and saw an awesome sight. A pitch-dark sea and sky with the glowing sunset bisecting the window. Too bad the picture disappeared somehow.
Breakfast came around later. For some odd reason, we had a hot towel service before breakfast. Makes more sense if it occurred before dinner after boarding. Choice was Congee or Scrambled Eggs with Canadian Bacon and Hash Browns. The Congee was horrible, almost as bad as the seafood pasta catastrophe. I tried some of my brother's eggs, and that rivaled the seafood pasta. I spat that thing out faster than sand blown into my mouth by random. And quickly I was reminded of BR catering nightmares.
We landed in TPE without a hitch and taxied to C6. T2 is indeed quite sterile (It lacks that SMELL, too. That foul, fungal stench that I love so dearly). But at least it looks clean and completed (construction-wise). From there, we went through a special security checkpoint and found ourselves on the departure level where we had 15 minutes to go to gate C4 for our flight to BKK. Not like it was a treacherously long walk.
BR0075
Class: Evergreen Deluxe
Reg: No reg (like hell I can see the reg in the dark like that).
Estimated time: 2300-0100
The waiting area was rather empty, and boarding lacked the chaos that I had come to expect. The flight load was pretty light, too.
The couple in front of us was put at an exit row and were complaining that they weren't informed that they would have to learn the procedures for emergency situations (which honestly aren't even that difficult to handle). And so they argued with the lead pursuer and got changed to a different seat with no emergency instructions to be learned.
The flight was uneventful. We had a dinner service. I don't remember what the choices were, but there was this weird seafood jelly thing that freaked me out. I promptly fell asleep until we landed in BKK.
And then we entered the cement dungeon of doom. Unacceptable for such a grandiose airport that the corridors are just... cement. Plain cement. It was so horrible, I couldn't believe this airport is considered better than TPE.
The immigration officer had a sign behind him that said "Welcome to the Land of Smiles". Those signs are more effective when the immigrations officer actually smiles.
Our baggage took a LONG time to come out. And with that, our journey to Thailand ended.