I have been long awaiting this new cruise ship and finally the date came to fly to Southampton to be one of the first lucky passengers to step on board.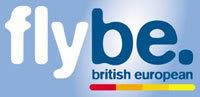 DATE : 27/JUNE/2008
FLIGHT : BE 985
A/C : Q400
SEAT : 6A
ROUTE : BHD-SOU
I checked in online the night before and arrived at George Best Belfast City airport at around 0545.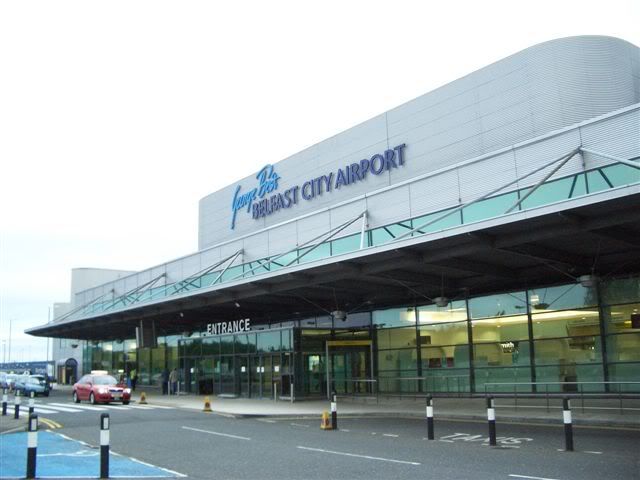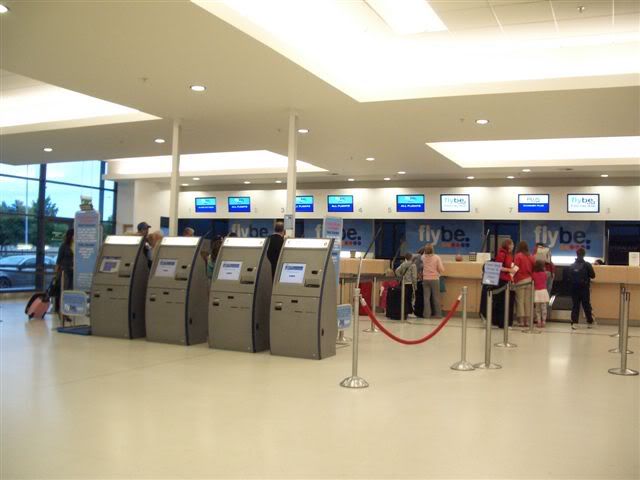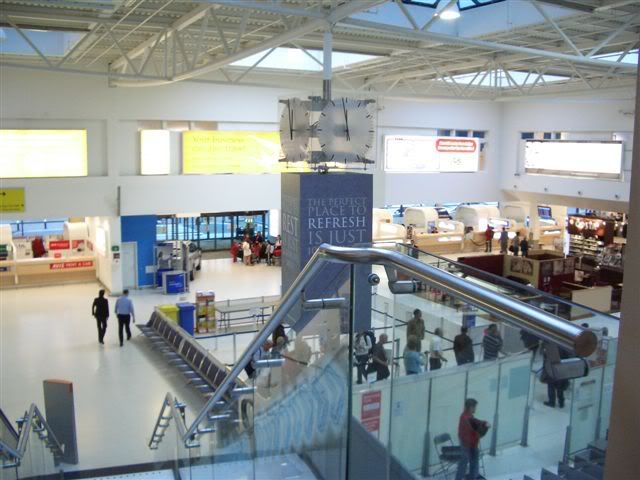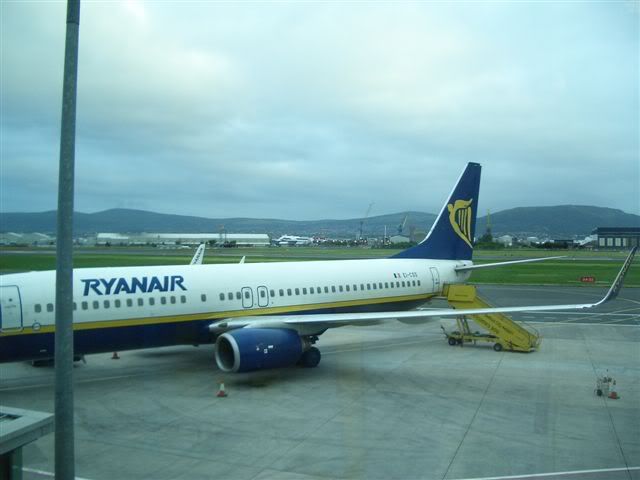 I met my friends who had also been invited and we went through security. This did not take more than 5 mins.
After a coffee and a chat it was time to go to the gate to board.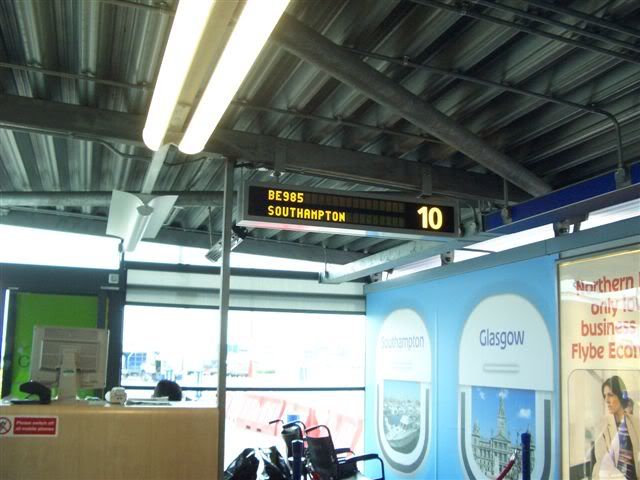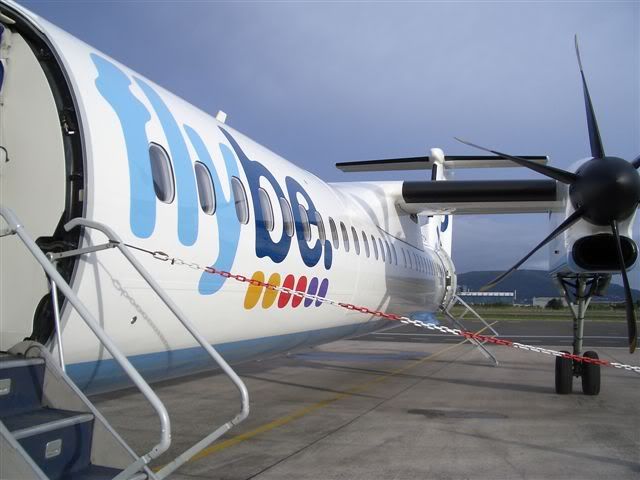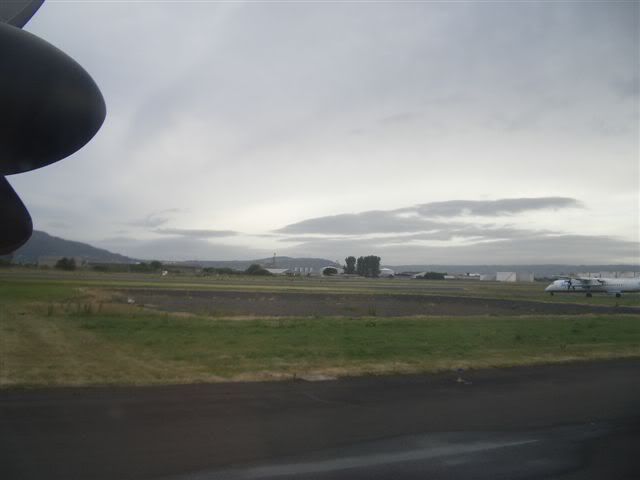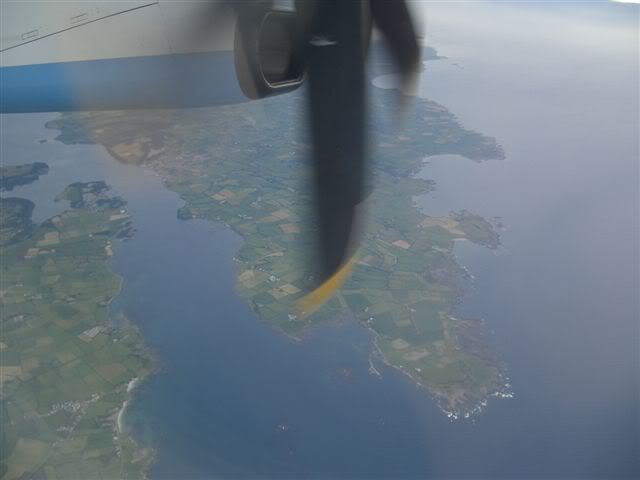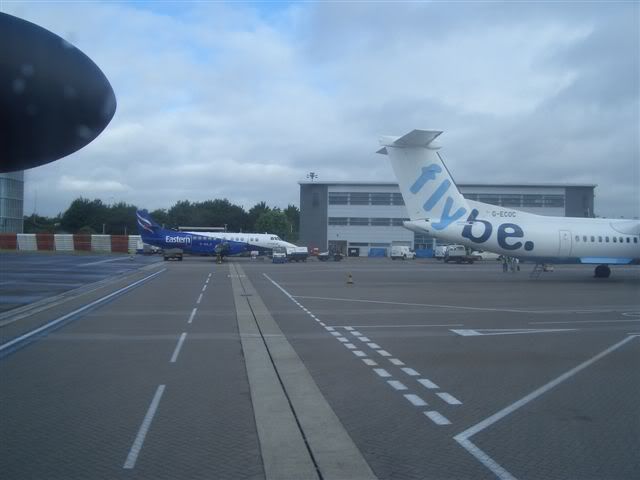 The flight was un eventful. I tried to get some sleep and so didnt bother to buy anything onboard. We landed on time and then all got the train to Southampton Central. From there we had a few hours to kill so some went shopping and the rest of us went to a local hotel for breakfast. After that it was time to join the ship.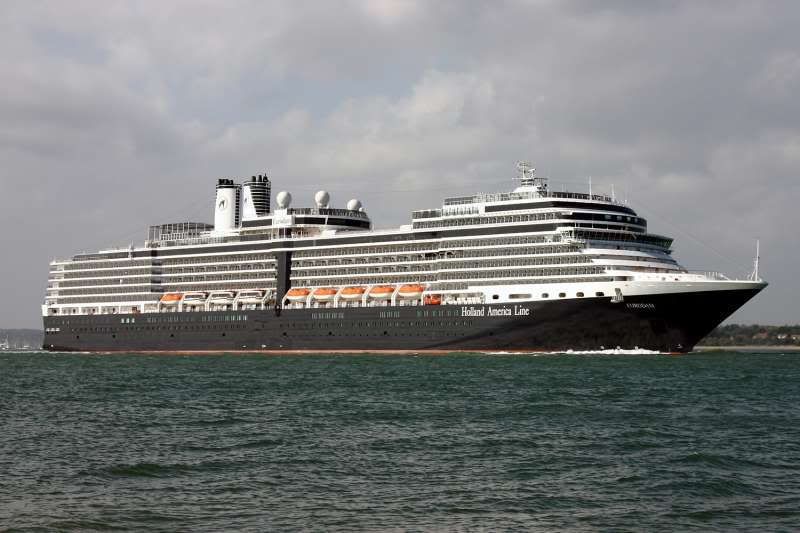 As we approached the ship I was really excited about getting onboard. Its the same feeling I get when I am going on a new aircraft type. We were welcomed by the staff of Holland America line and given our room keys and information pack.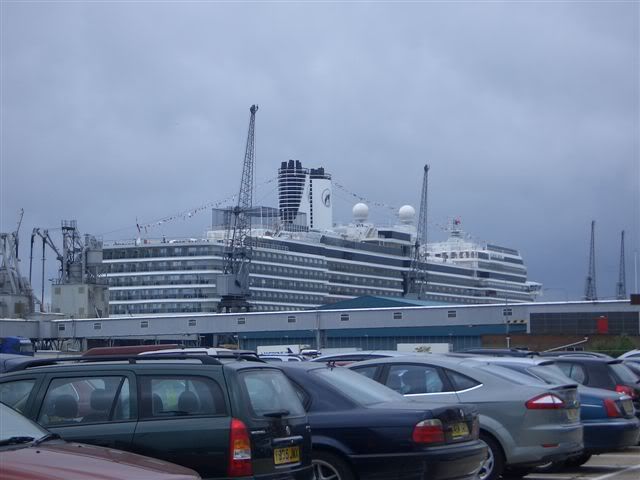 I opened the door to my stateroom and was instantly pleased.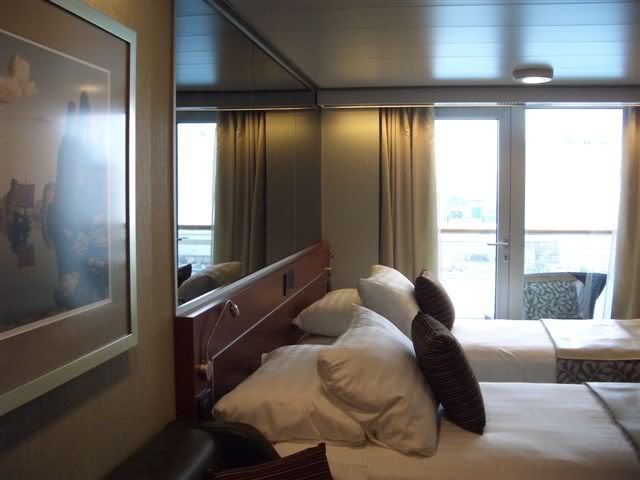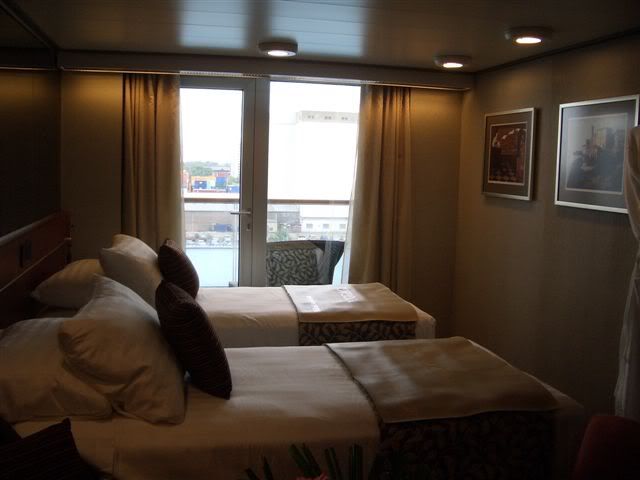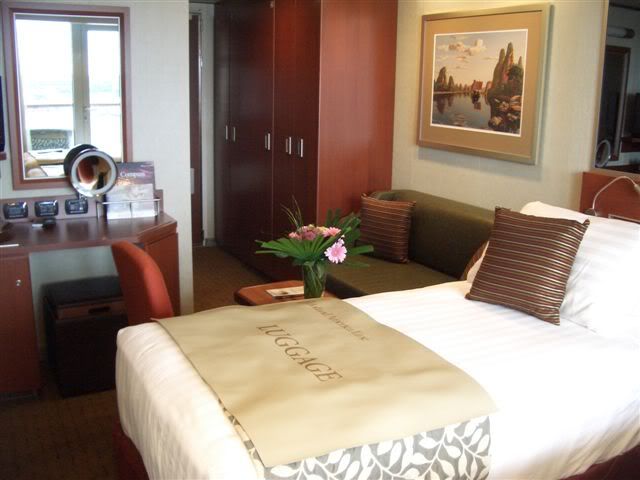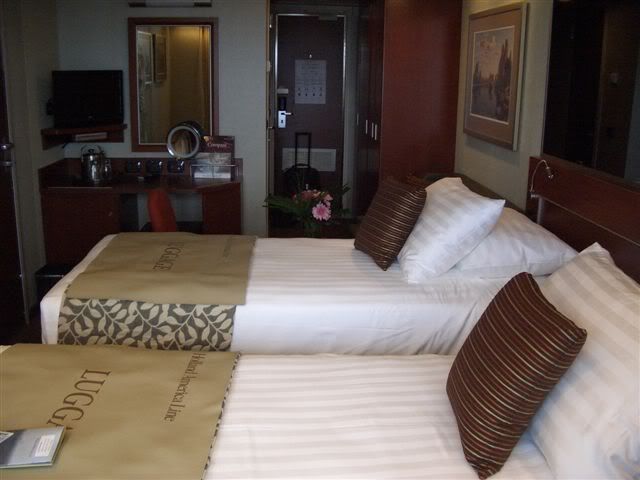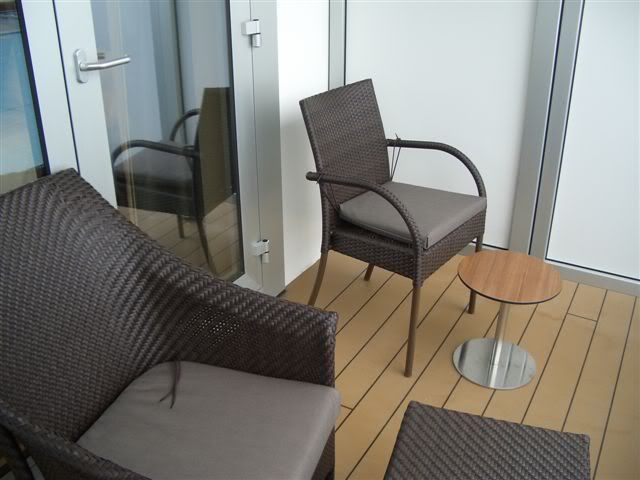 Flat screen TV with DVD player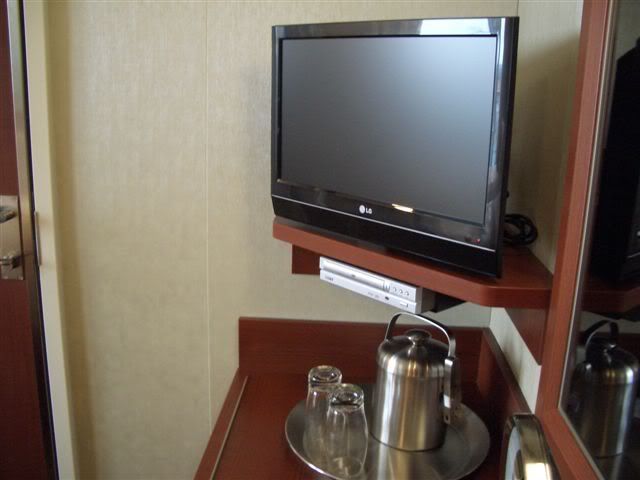 Fresh flowers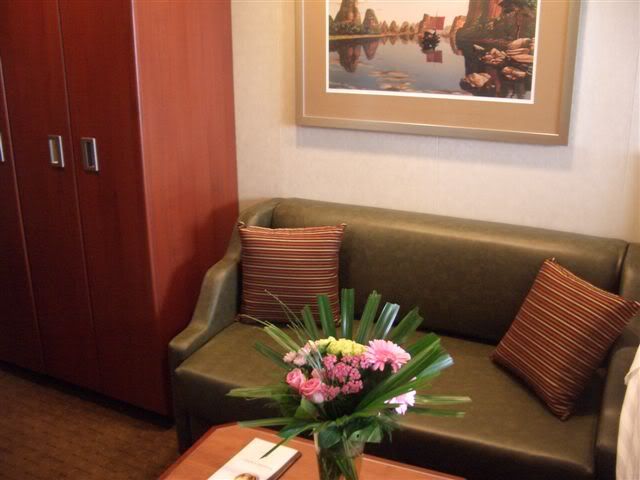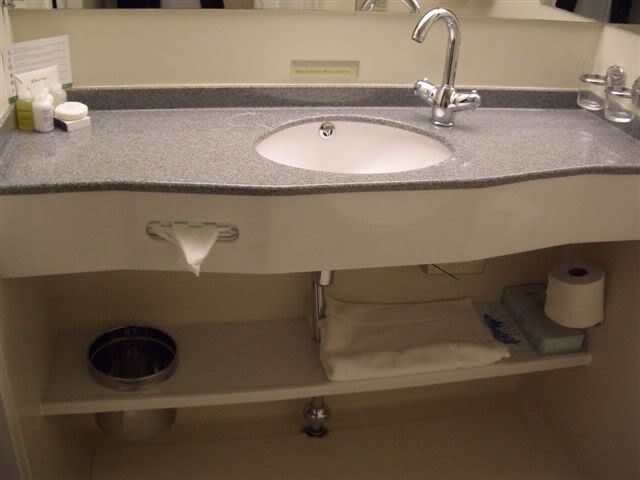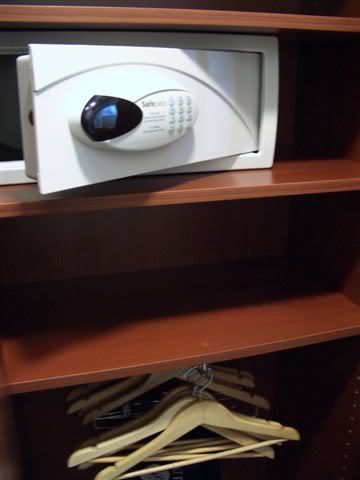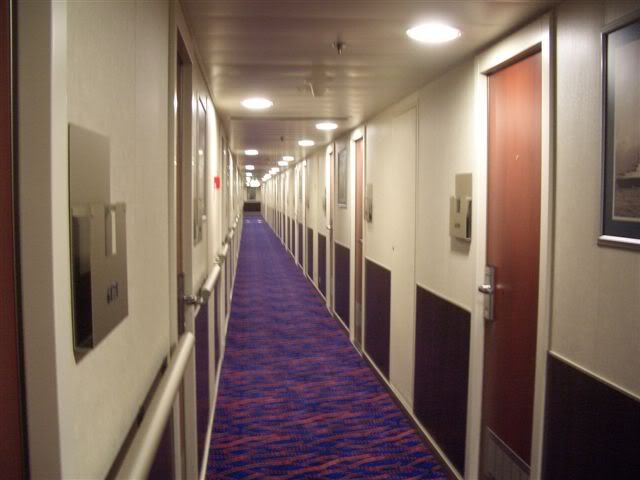 Ok now I will take you on a tour of this wonderful ship. First we start at the Spa.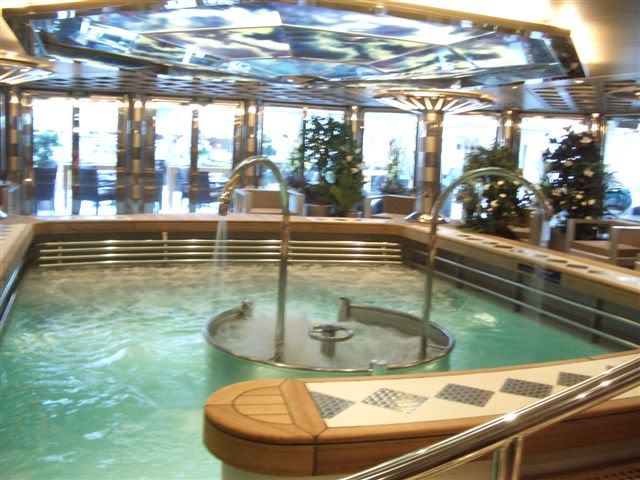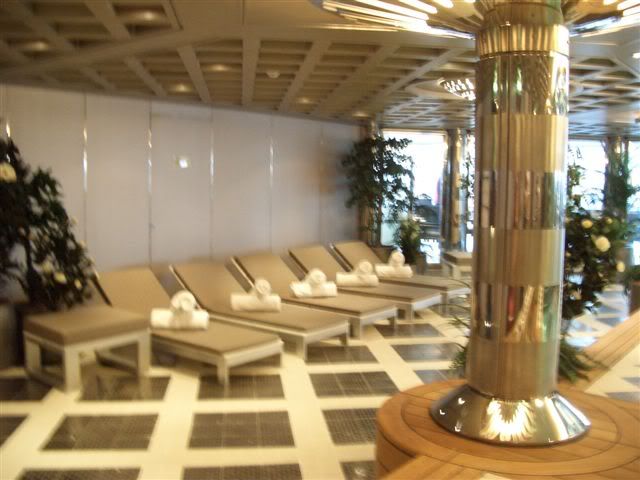 Then the covered indo ''Lido'' area.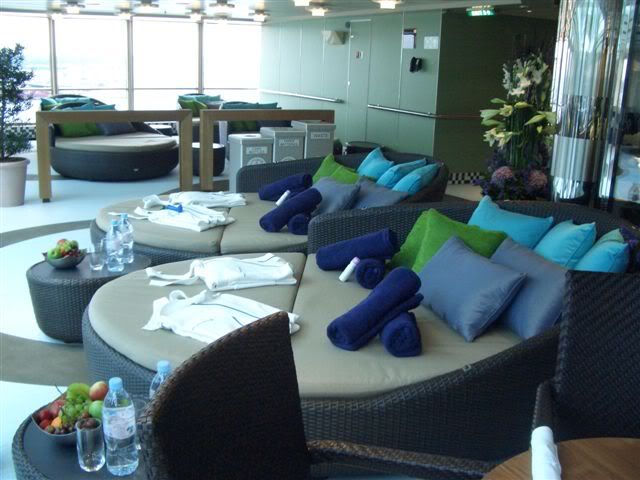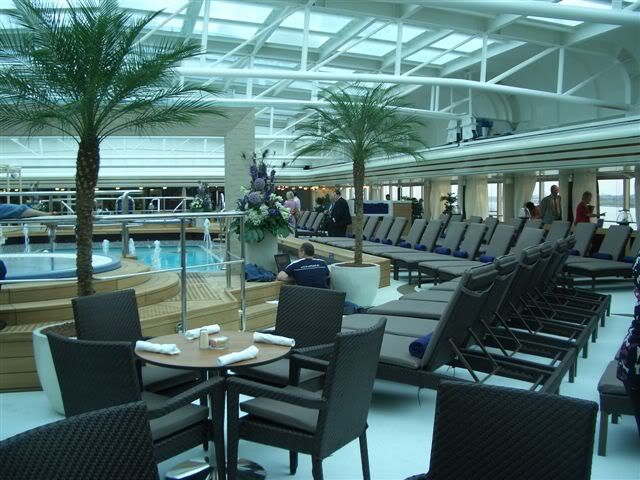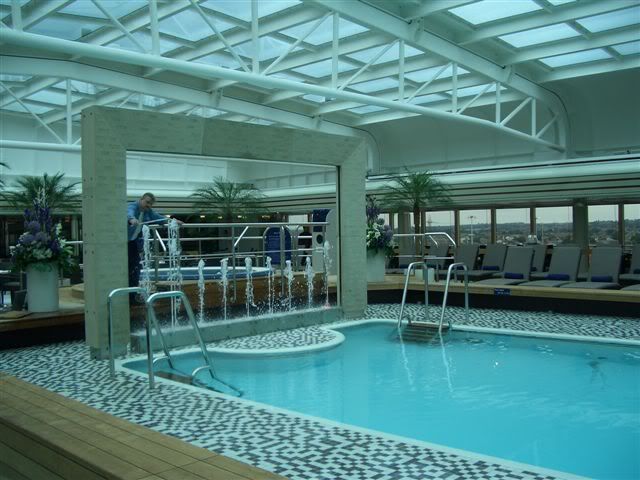 Time for Champagne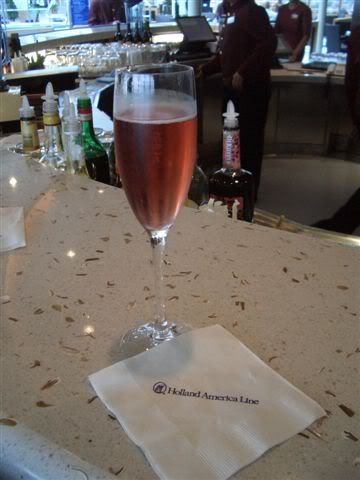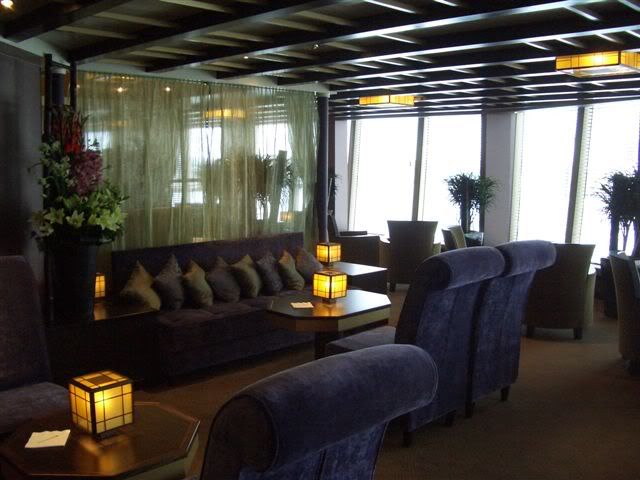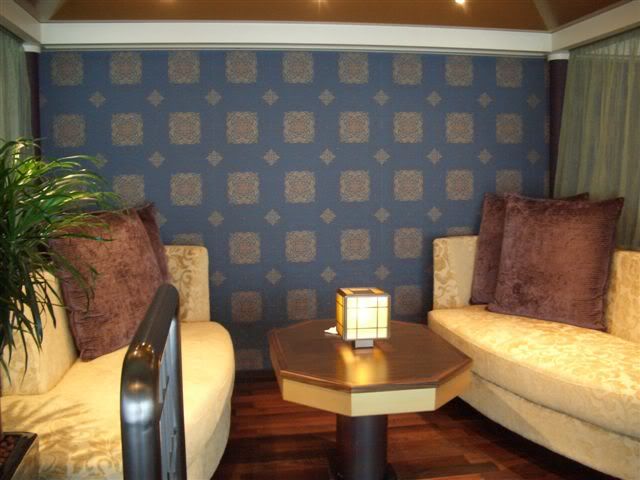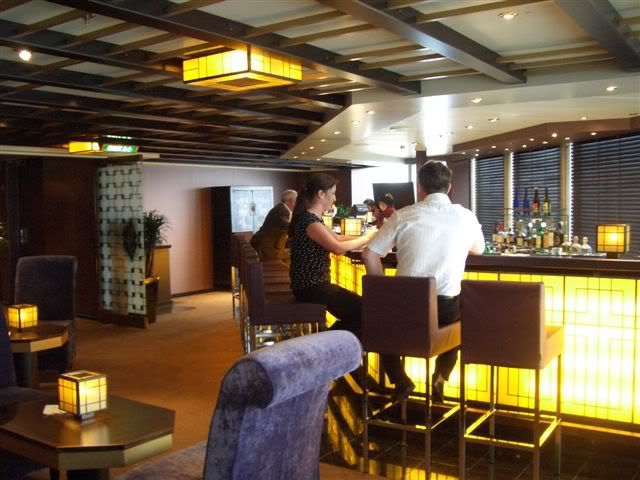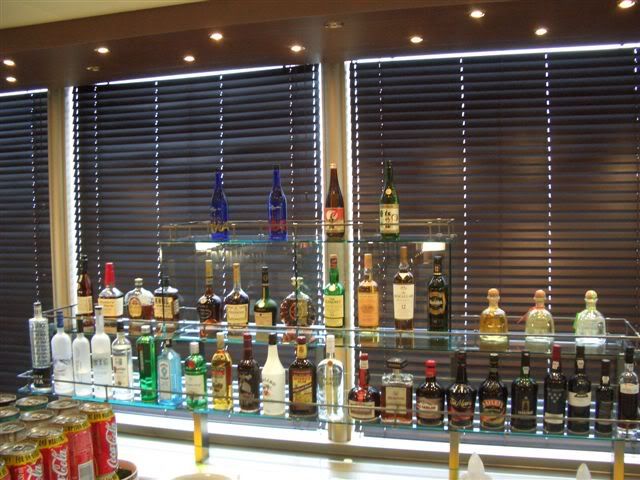 The Tamarind restaurant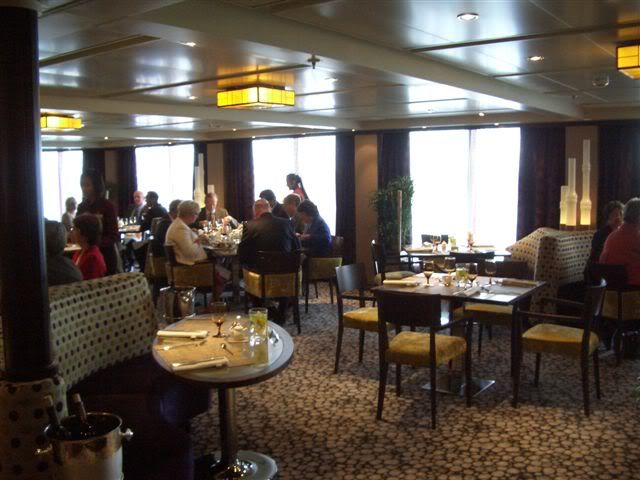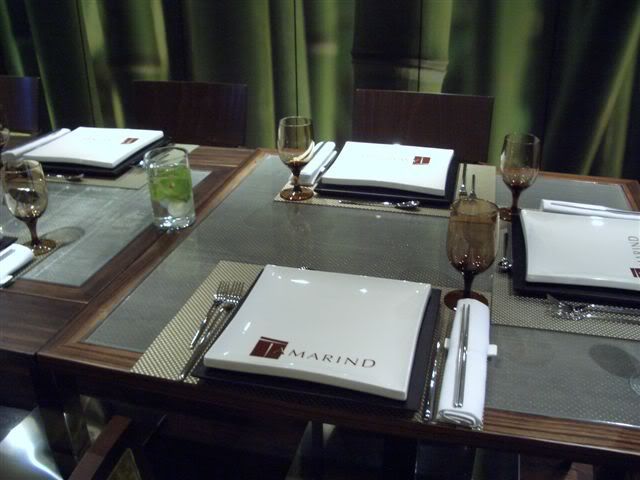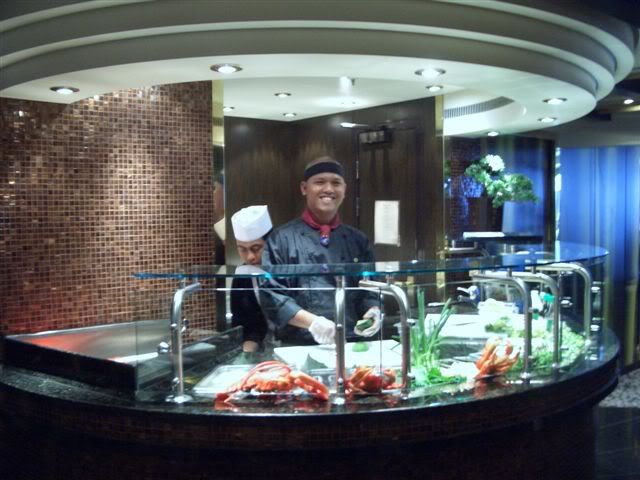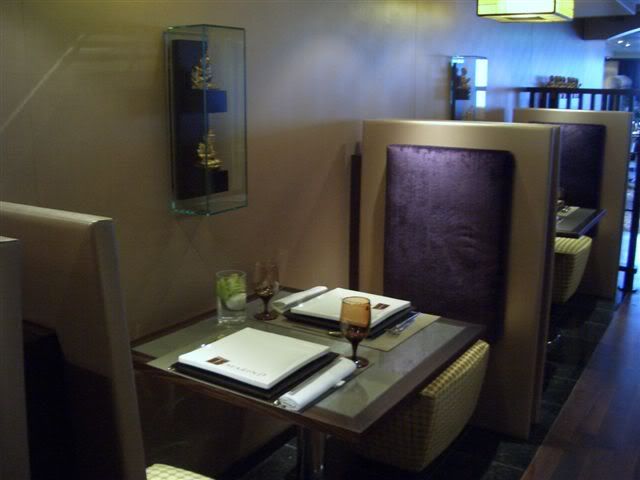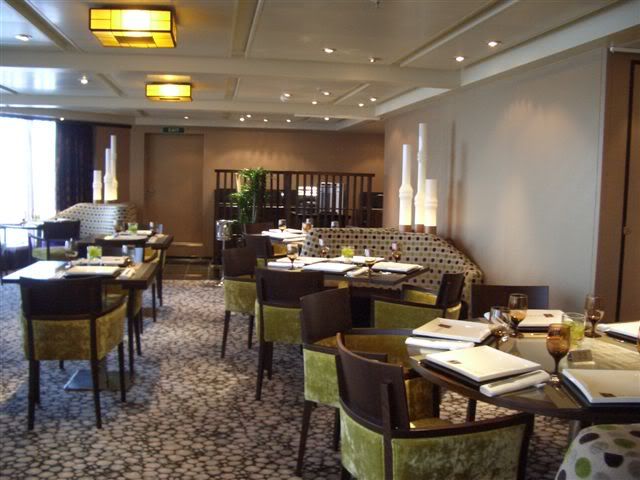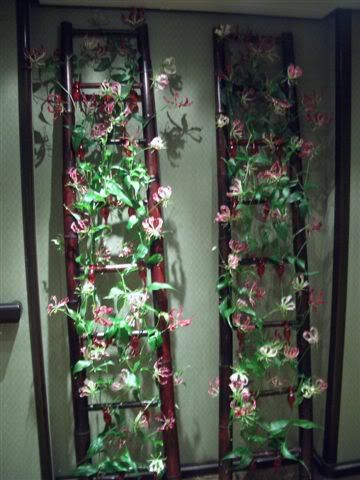 Therapy rooms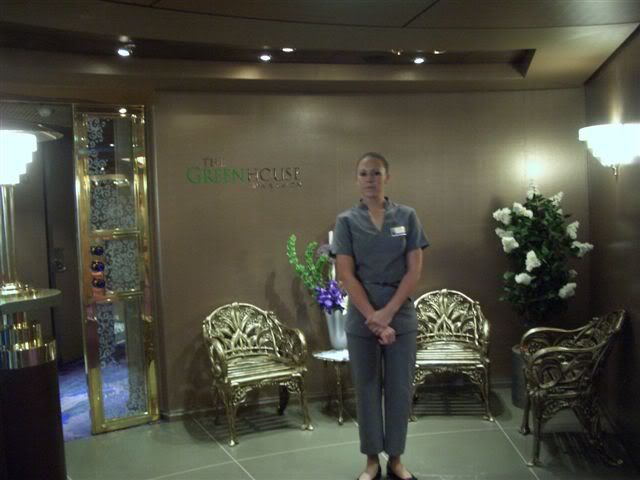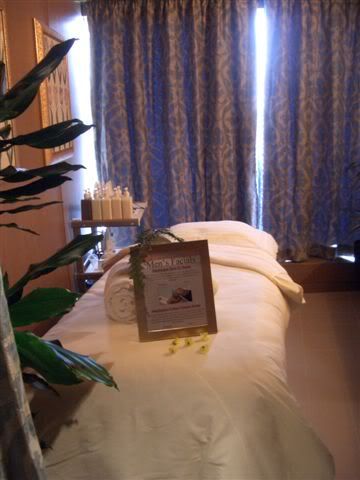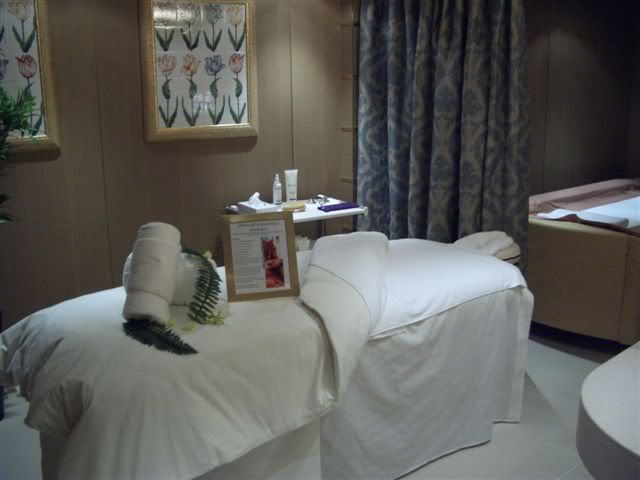 Gym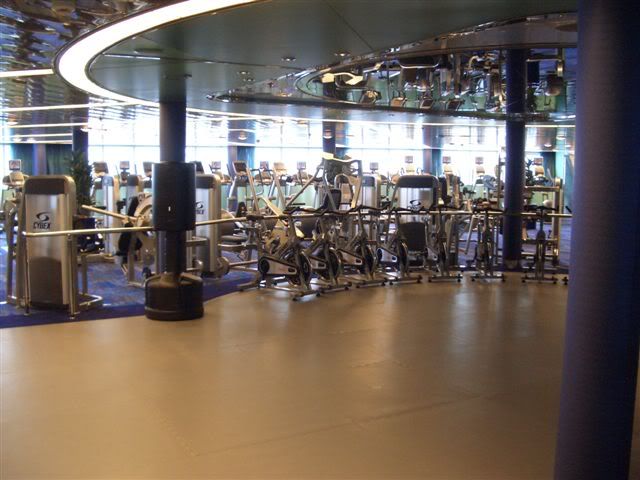 Each area has lots of fresh flowers . Its very impressive and really adds a natural feeling to the ships public areas.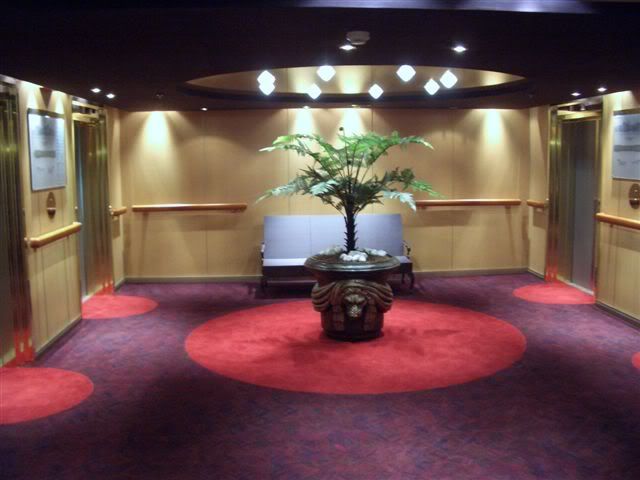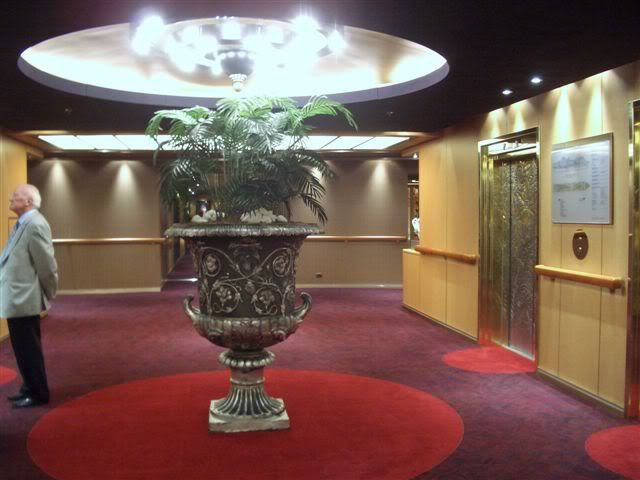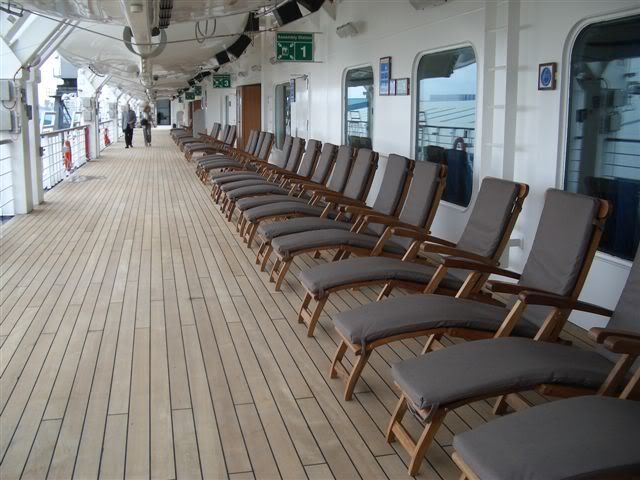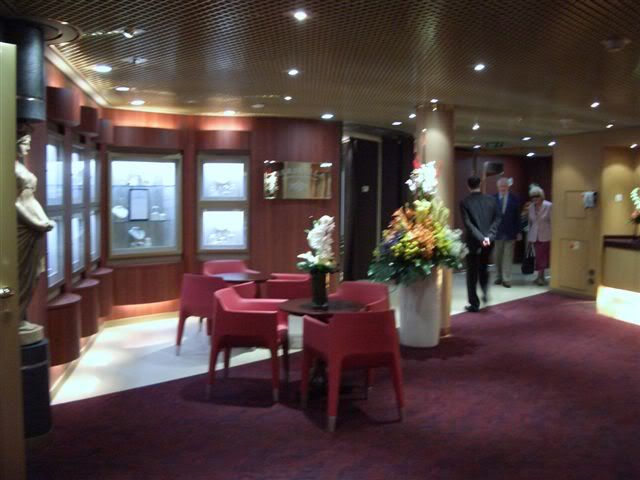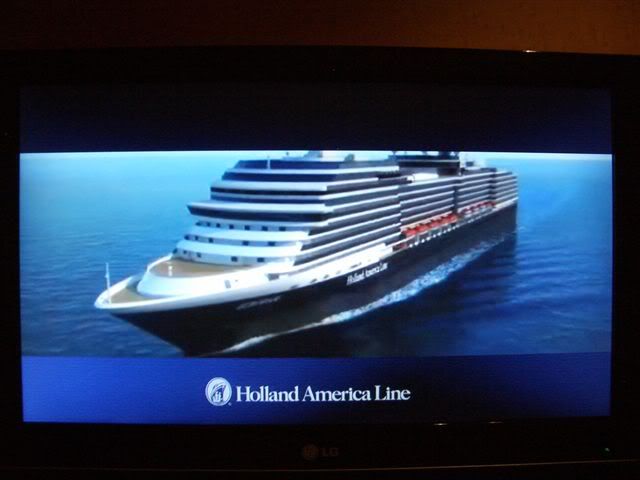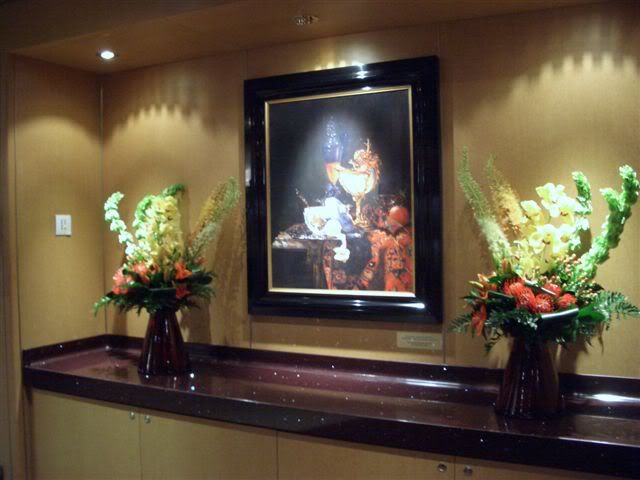 Shopping boutiques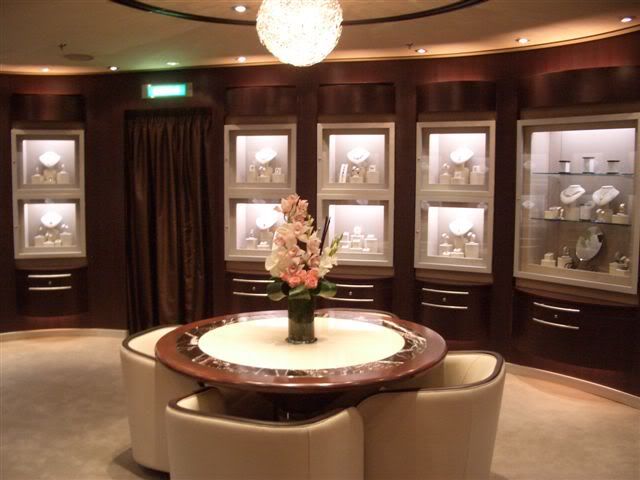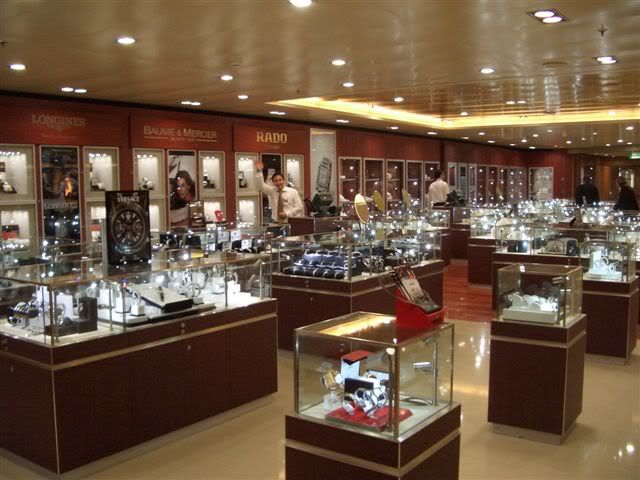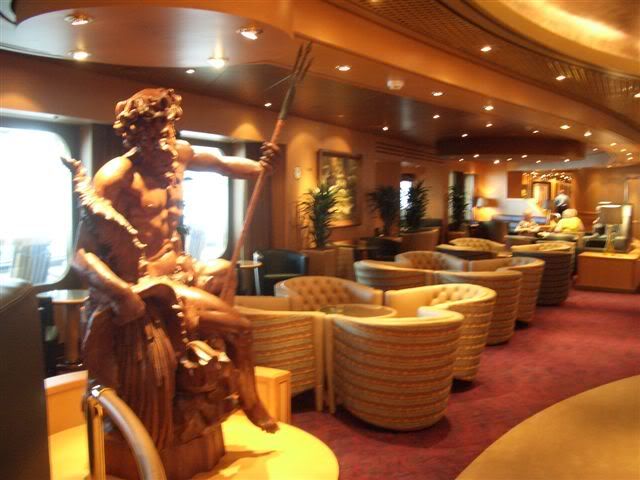 This is the feature in the Atrium but I do not like it . It has been nicknamed the ''Condom''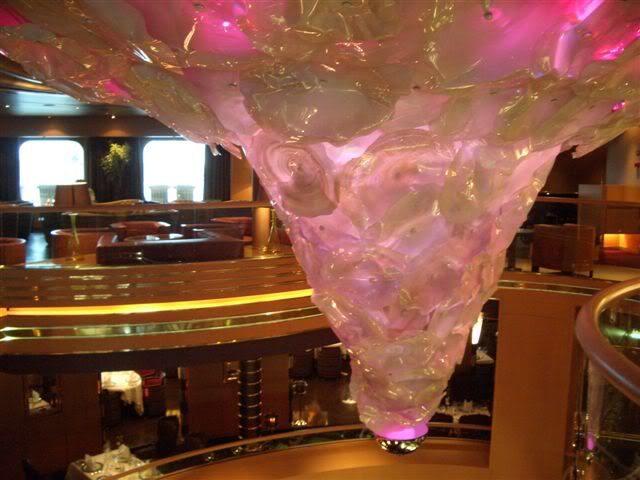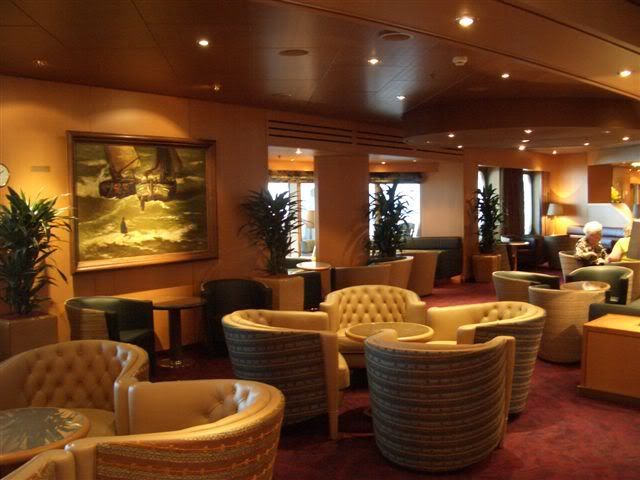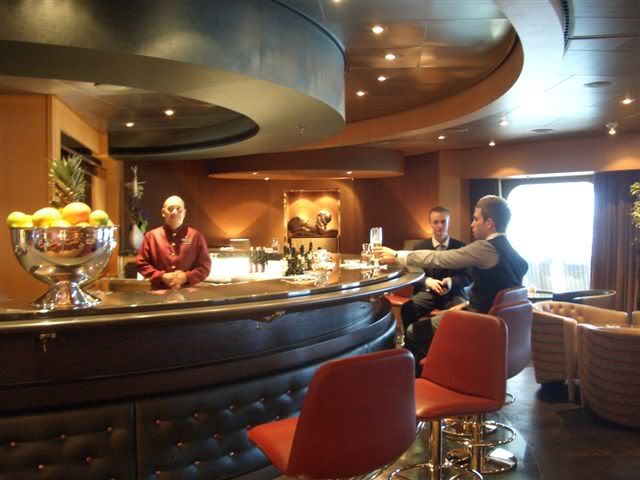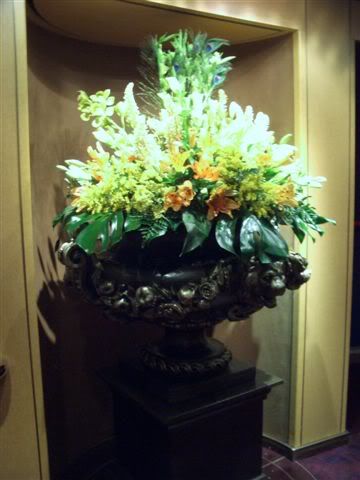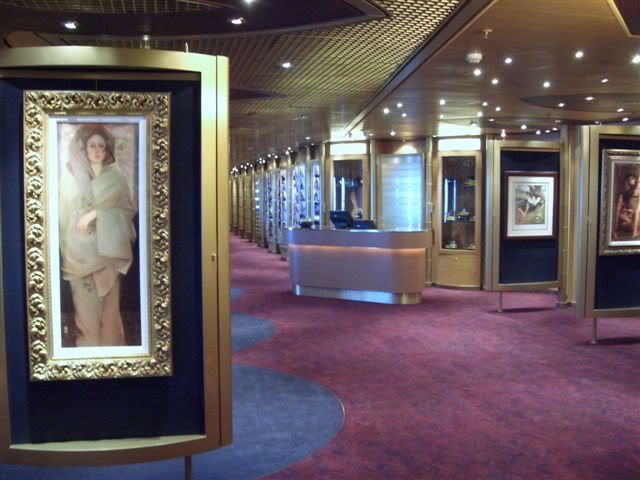 The main dining room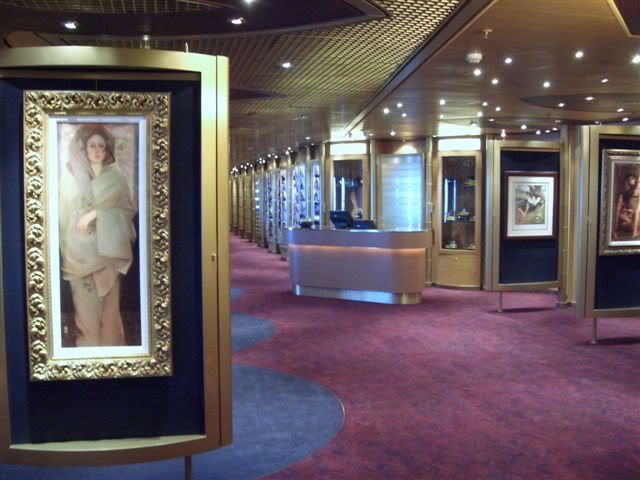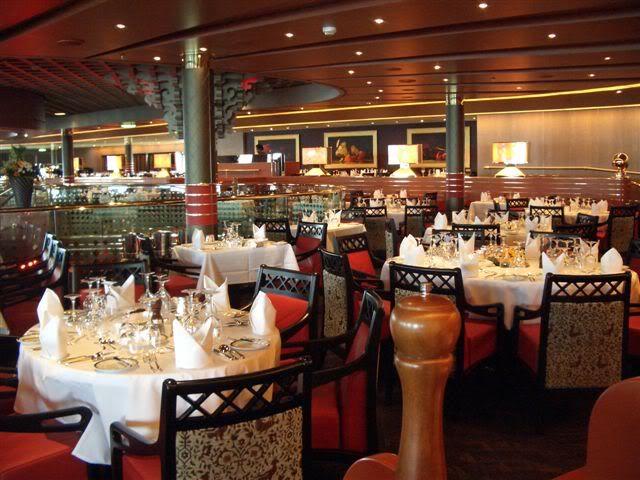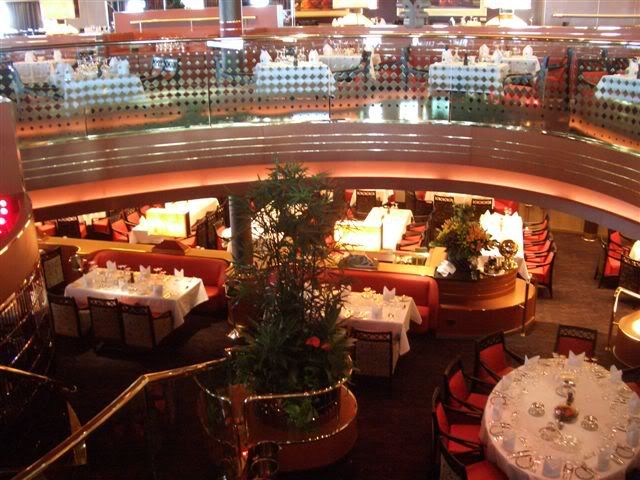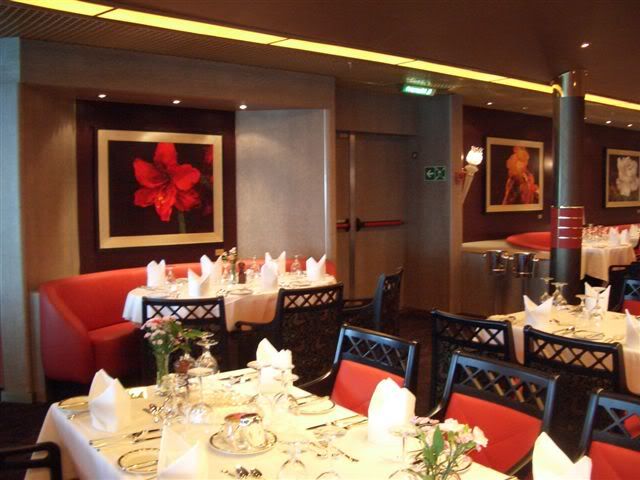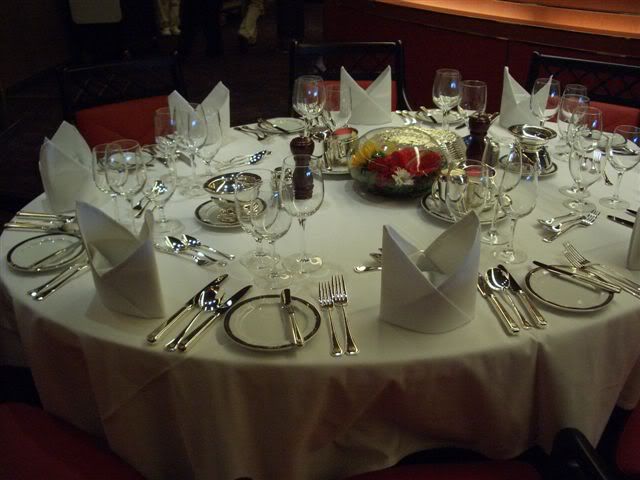 The thing I like also are the art displays . They have a old world theme of American and Dutch explorers.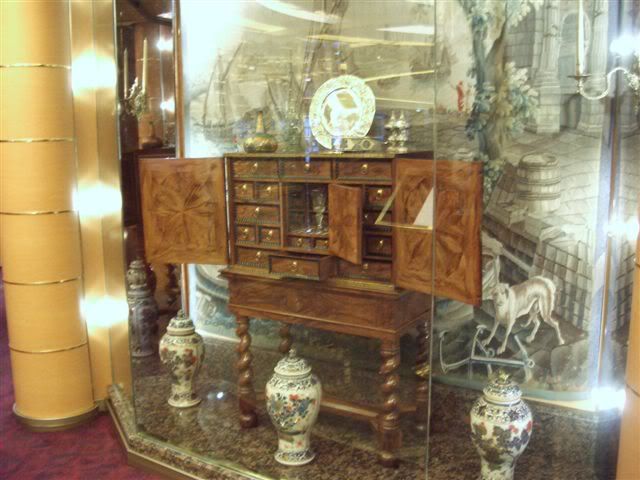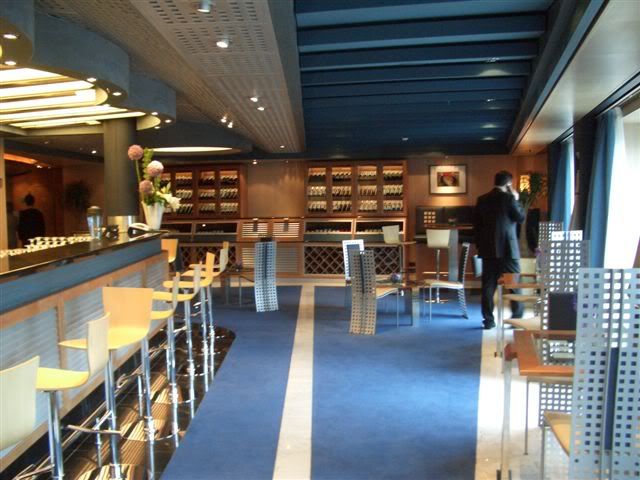 Pinnacles restaurant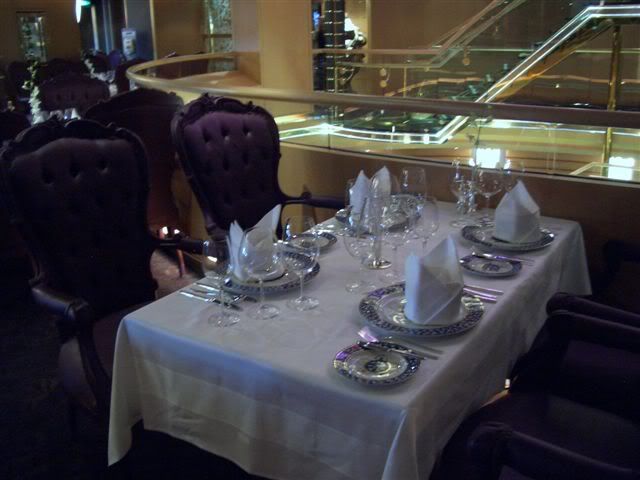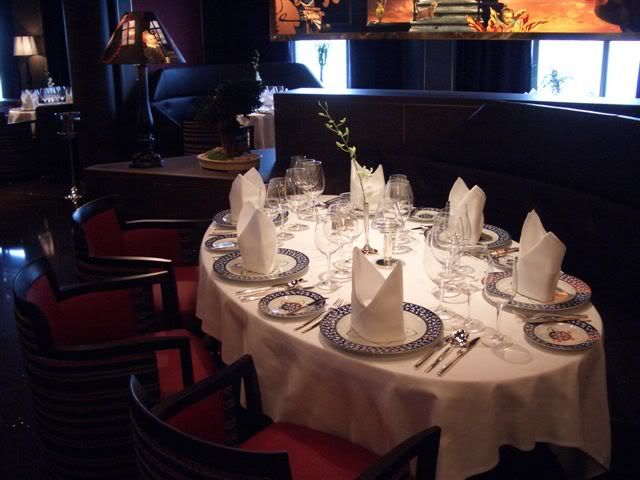 Time for the nightclub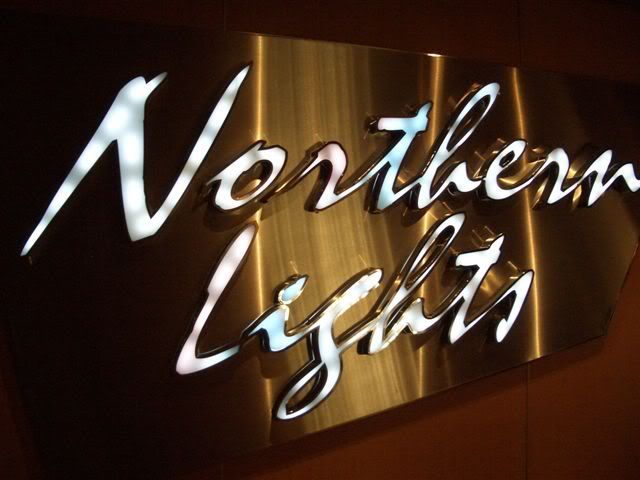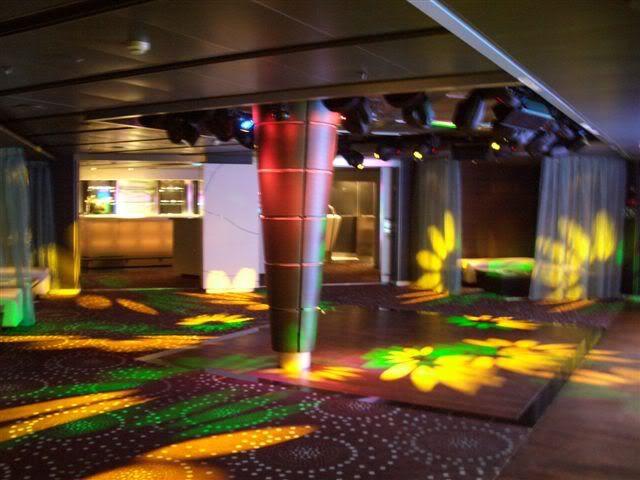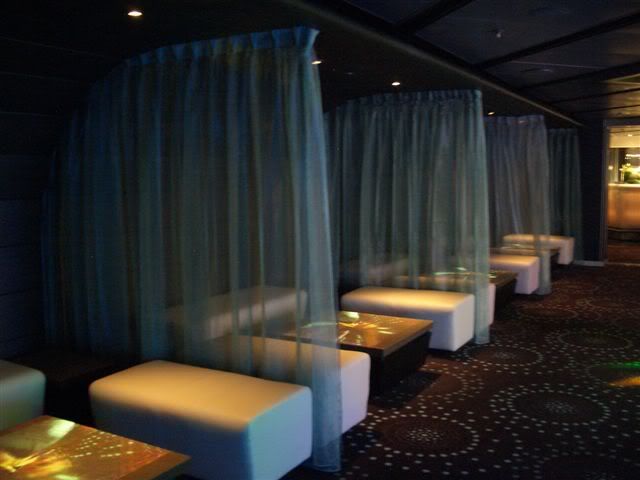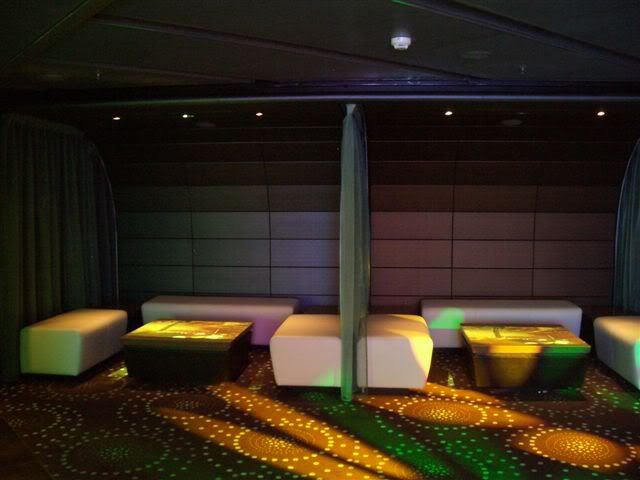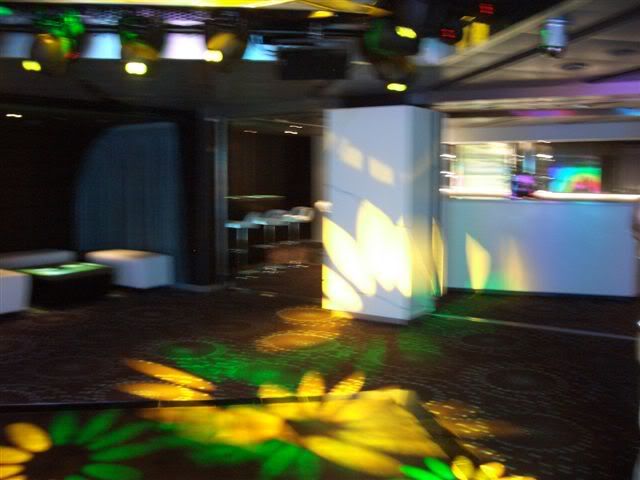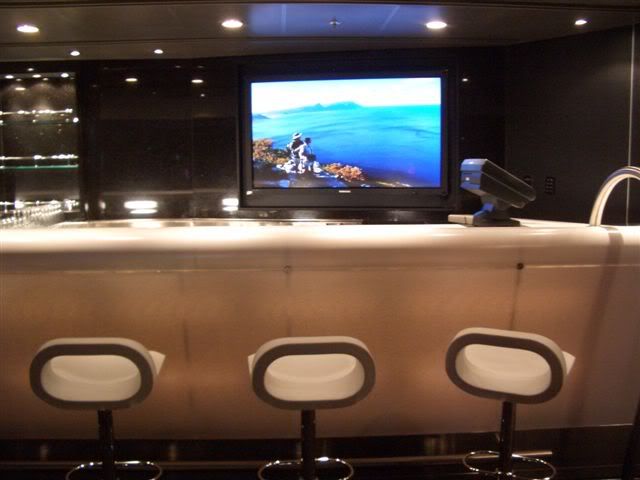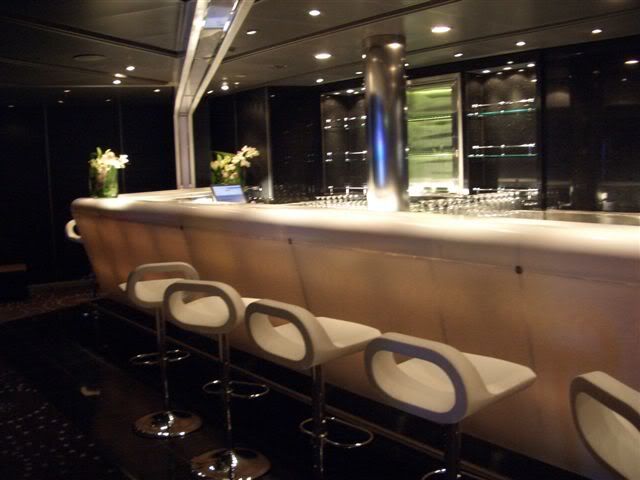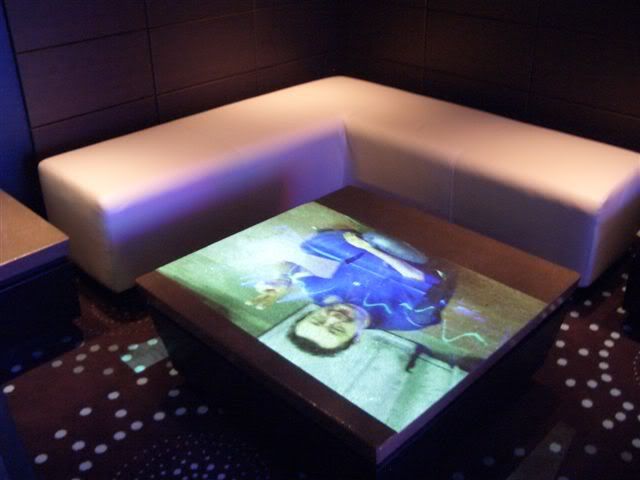 Casino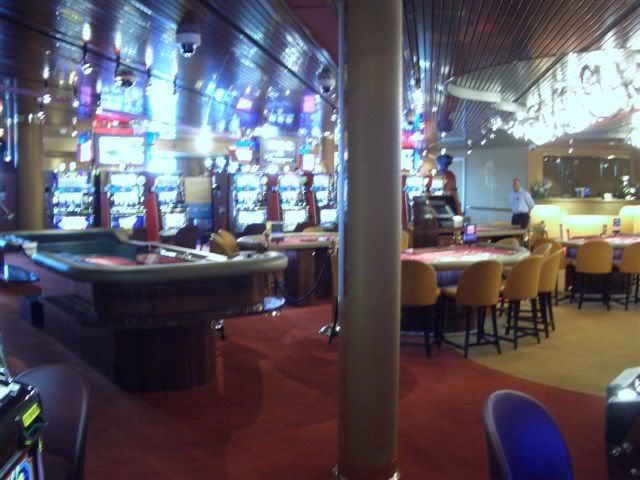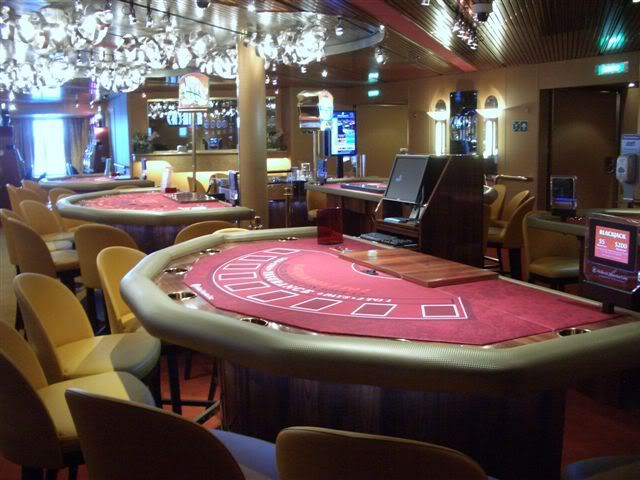 Sports Bar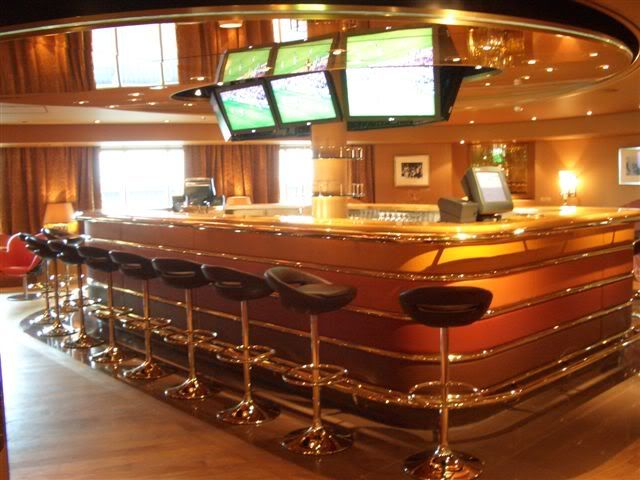 Check out the baseball glove seats !!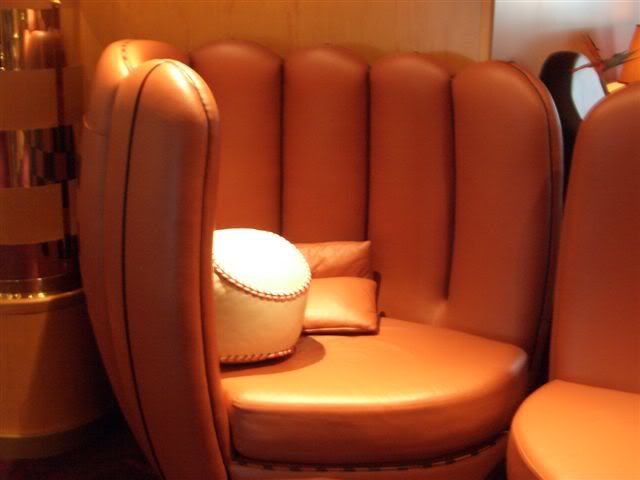 Theatre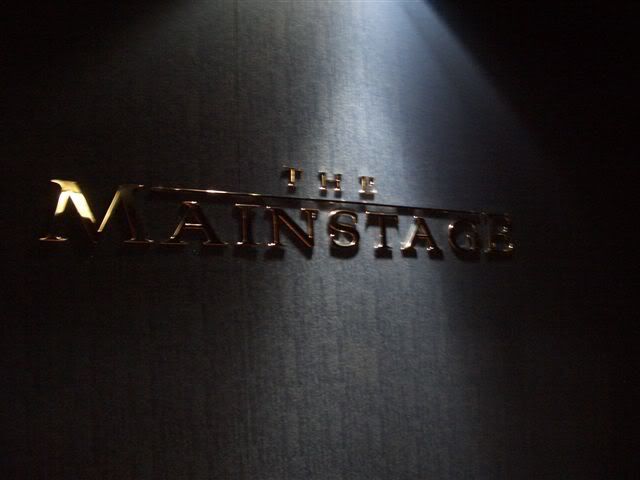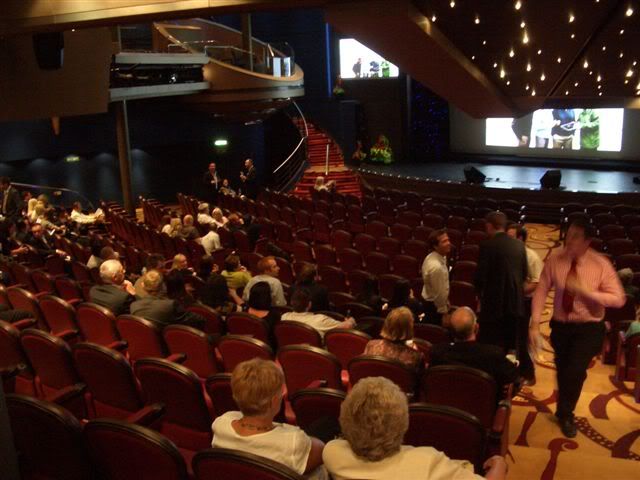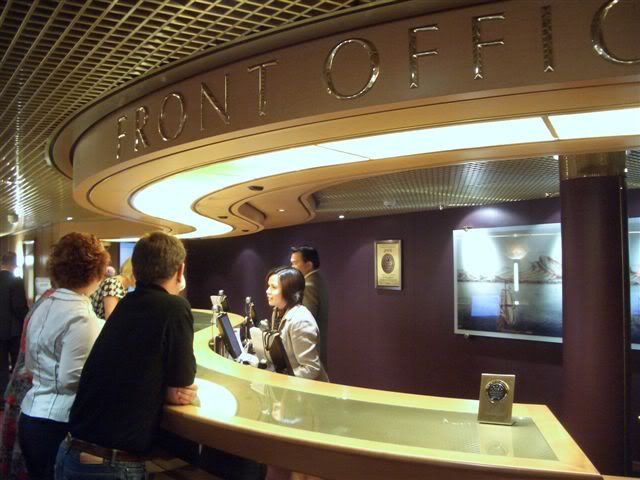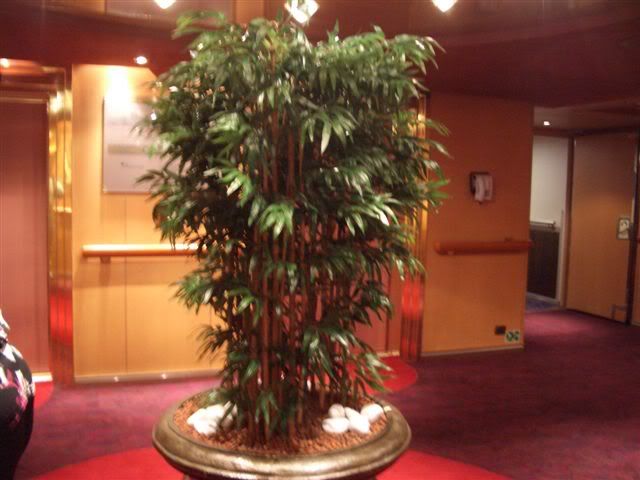 One of the many suites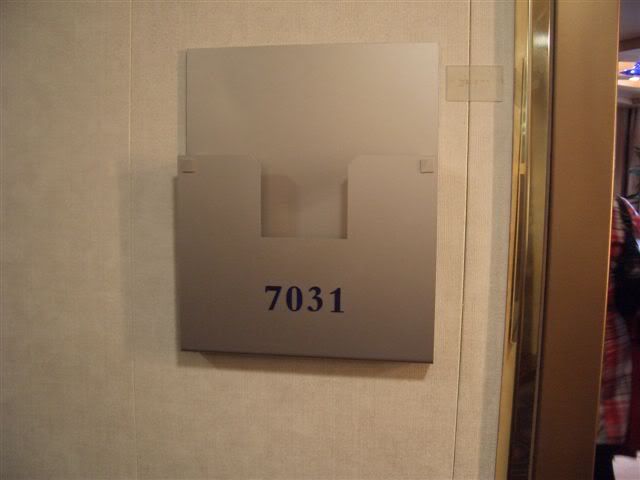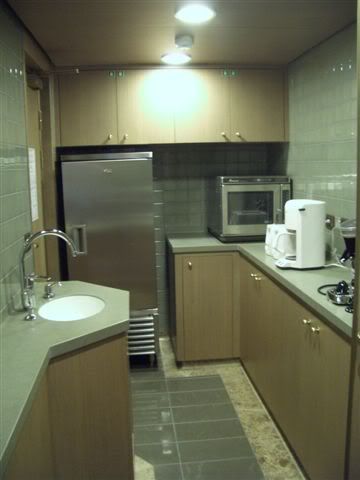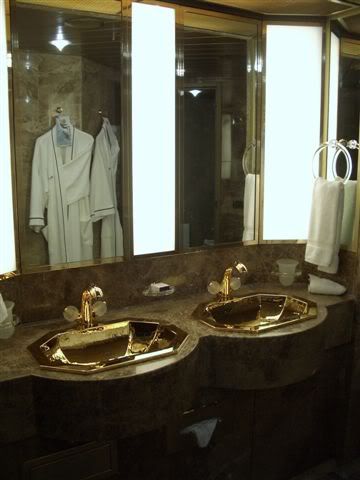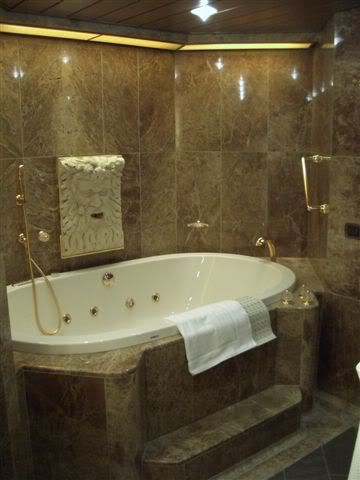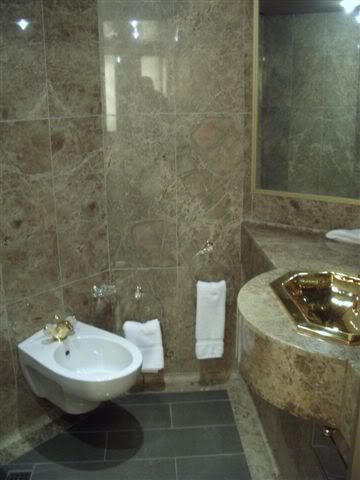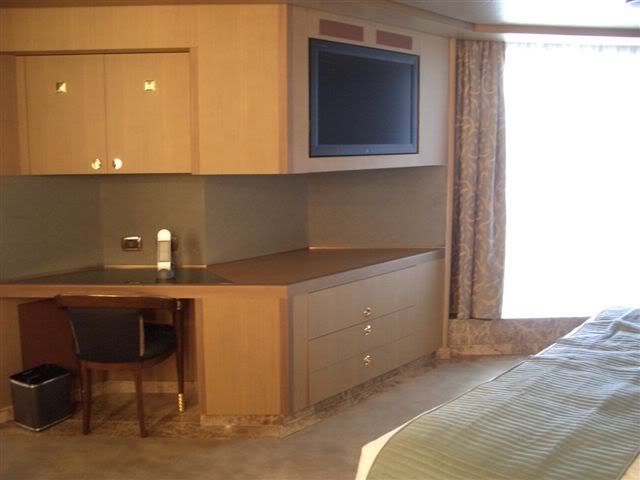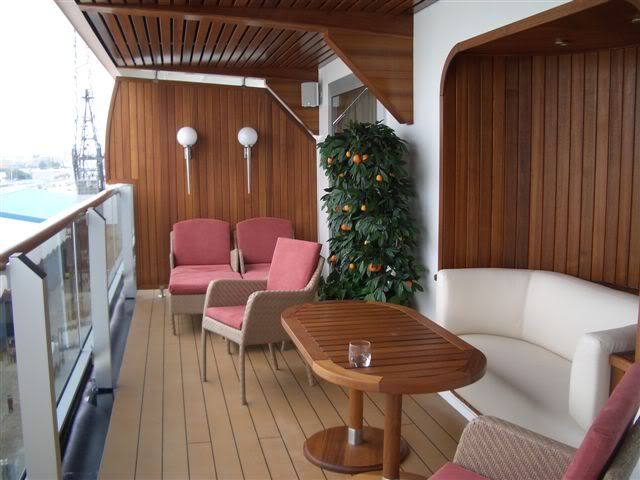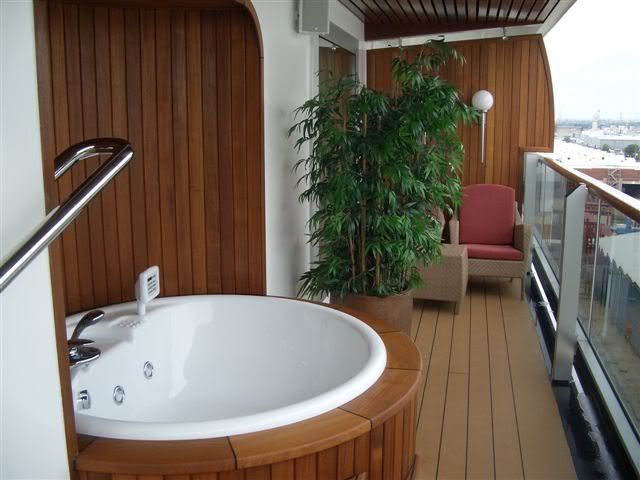 Time for lunch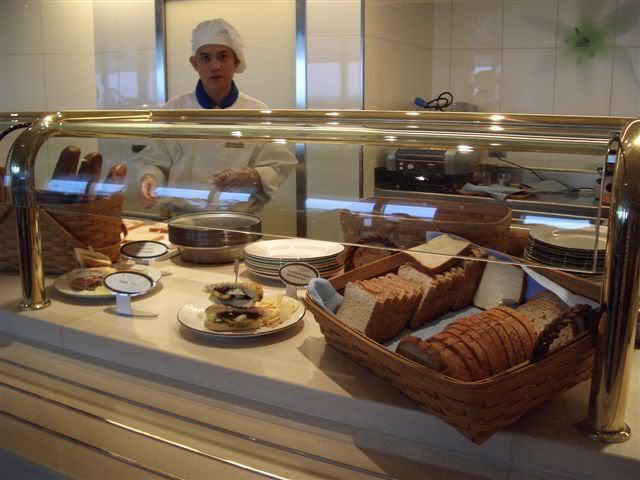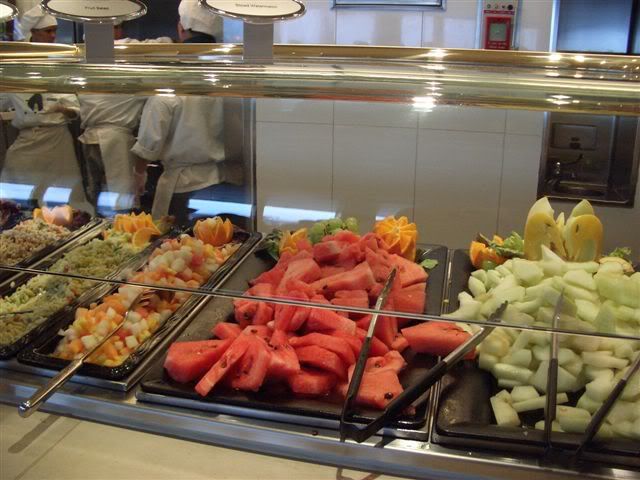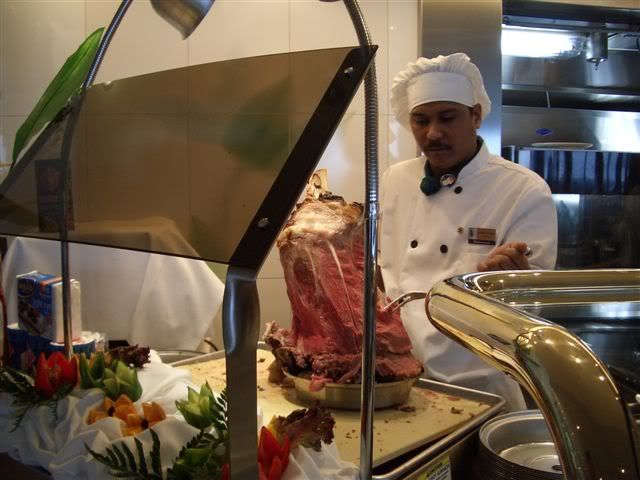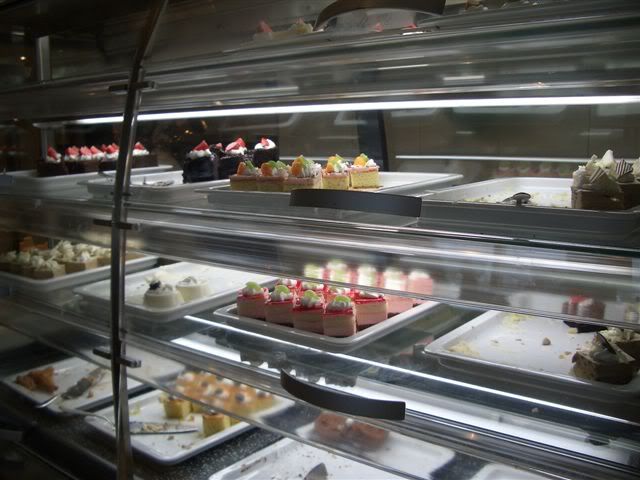 Another cruise ship NCL's passing by our ship. The crew on our ship said that it was their ''tug boat' LOL... a bit of rivalry there !!
Cinnamon ice cream... was amazing
After a long day stiopping off at various bars and exploring the ship it was time to go to our rooms and shower and get our tuxedo's on for dinner.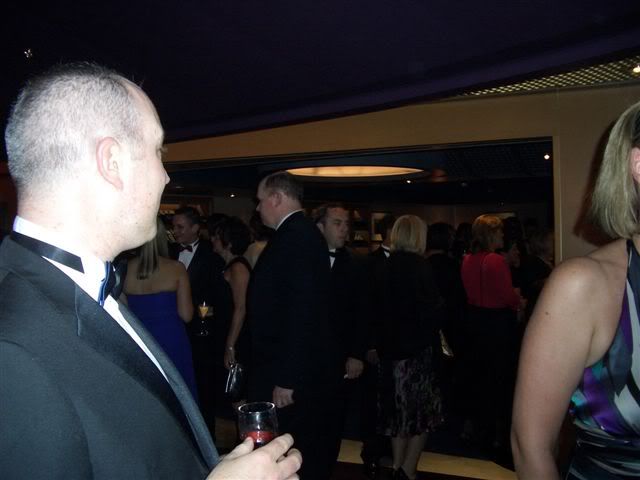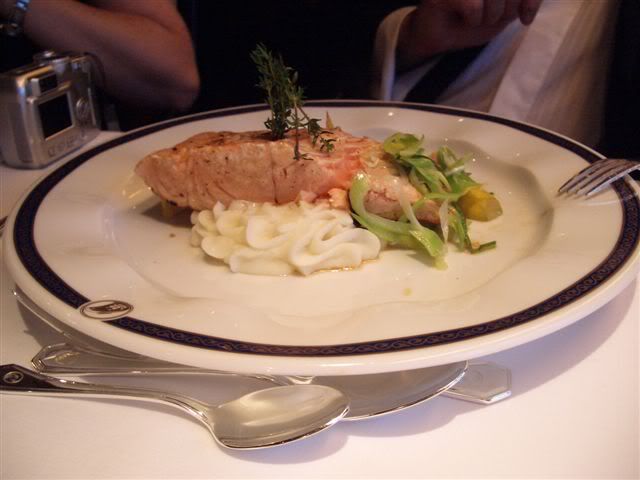 I had the beef !!
After that it was time to see the show in the theatre. It was a great show.