July 17, 2008
NW Flight 1215
Airbus A319
Seat 15A
Check-in
Went well. Since I am 15 I am allowed to fly alone. The only problem is they didn't believe me. Thank God I had my passport!
Security was normal BDL security. Had to go through the puffer machine. But got through easy and headed down to the main area. They had just put up projectors with the travelers insurance and when u touch it the umbrellas spread out. But since I had an hour I walked over and got a book. Wisdom of Our Fathers by the late Tim Russert. Its really good.
Boarding went really well. Since I was booked as a platinum elite I got to board first
.
The flight took off on time.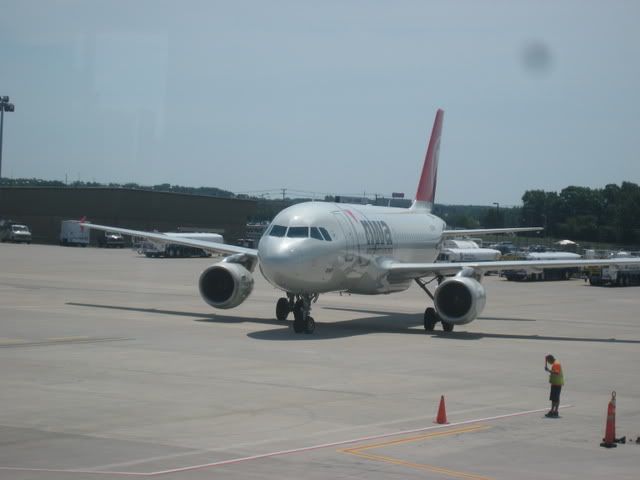 Service was the norm. Drinks no snack. But what are you going to do? Felt the descent into MSP about 30 min out. Landed safely and headed over to my next flight!
NWA 2718 operated by Mesaba Aviation
Saab 340
10-A
Got stuck in the A concourse. That in MSP means a tiny tiny plane. Or as Ron White says a pack of gum going half the speed of smell. Boarded easily. I was laughing cause they just said Boarding NWA flight 2718 all pax may now board. Flight was a quick 32 min. It was pretty cool cause going into LSE I flew over my grandma's house and her church. Landed safely and was the second bag of the claim!
Overall A-. Typical NW service not bad not great. Flights were on time. People were nice.
Blue