July 25, 2008
NWA flight 762
Boeing 757-200
03-A
Check-in
NWA First Class/Elite check-in was empty. We (me, stepdad, bro) got stopped by an employee thinking that we were just trying to skip lines. When my stepdad showed him his Platinum Elite card the guy was extremely apologetic. Went through checkin quick. I was thinking when the bag selection came through. I remember when I first flew 7-8 years ago. They let COACH pax check 3 bags. I was in first and I was only allowed two bags! Amazing how it has changed.
Security was the norm. Got beeped and realized I forgot to take off my belt.
The main shopping area in MSP has always been my favorite. Plus I was able to get some Burger King
. Got to the gate and had just a little time to chill. Saw a funny story on the tv about a 5 year old escaping day care to go to hooters
they learn so young! Boarded quick. Got a nice little drink and before I knew it we went wheels up. It was a nice flight. Especially when I some pretzels in my system. The Flight attendant was really nice she asked my brother and I how we got up here and we told her about our stepdad and platinum elite. She said where is he? And we told him in cattle car! We landed and headed for the next flight
NWA flight 1186
Airbus A319
02-A
Was waiting to board and Taco Bell was calling my name. So my bro and I got some Tacos and waited for our plane.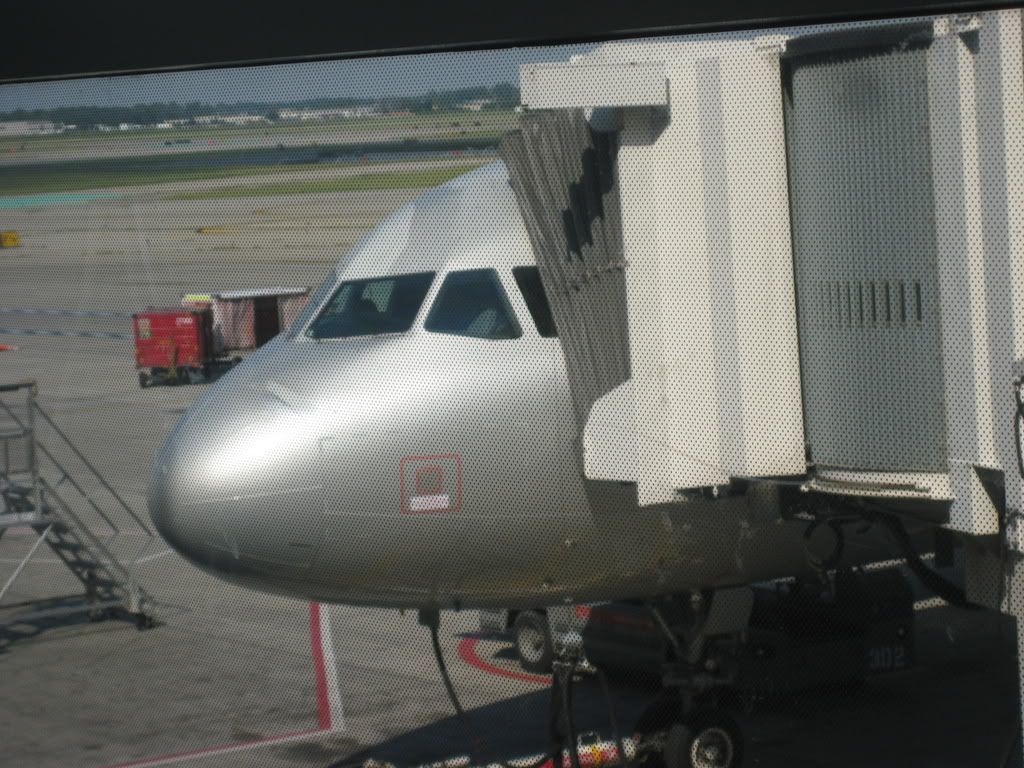 Boarded easy and sat behind a couple coming home from their 50th Anniversary trip. Got some more snacks and some drinks and before I knew it we were descending into BDL. Nice soft touchdown. Think I saw my dad spotting my plane bit he won't tell.
Overall A-. Service was excellent onboard the aircraft but the agent at Check-in was a little rude until the platinum elite card was whipped out.
Blue
P.S. I don't eat a lot of fast food
It did make me sick that night. Will never do that again! Well at least until College,