Hello Everyone! Here is my second TR, this time to Panama! 
This trip started when I found out that AA would bring back DFW-PTY nonstop. I booked my ticket around May and left about two weeks after visiting the beautiful state of Hawaii (here is that TR for that trip
http://www.airliners.net/aviation-fo...ums/trip_reports/read.main/128858/
)
I left my house to DFW around 3pm and arrived at the check-in area at 3:20. Check-in went by quick as there were no lines for business. After checking in and clearing security I went to the Admirals Club in terminal D.
Here are some pics: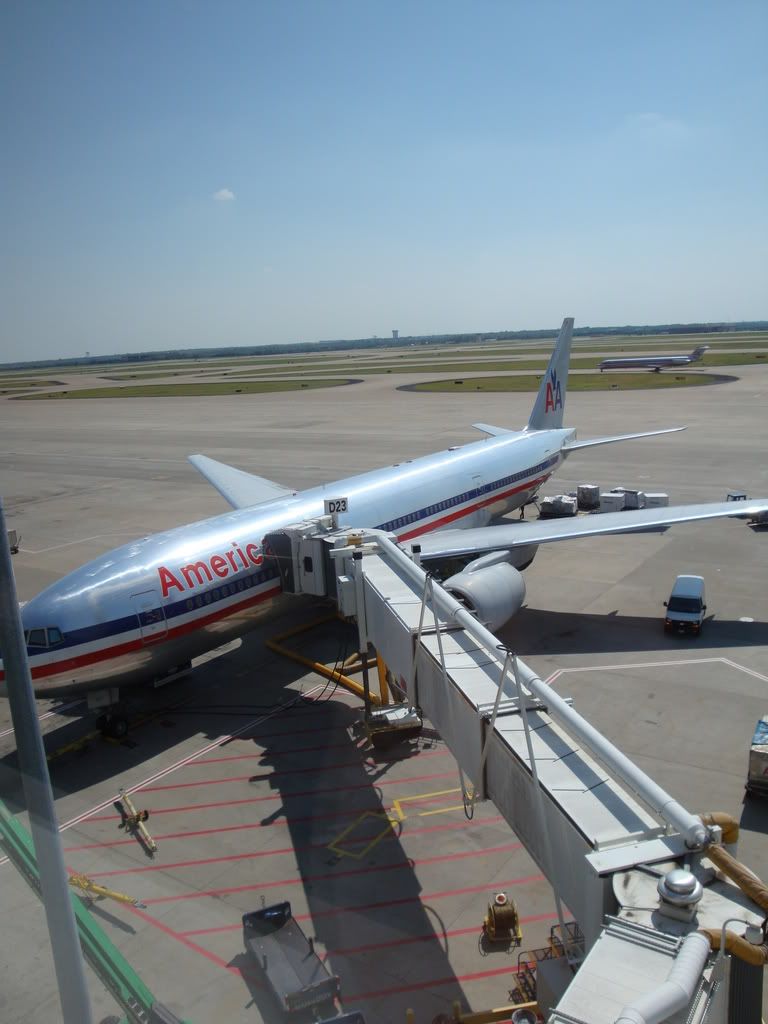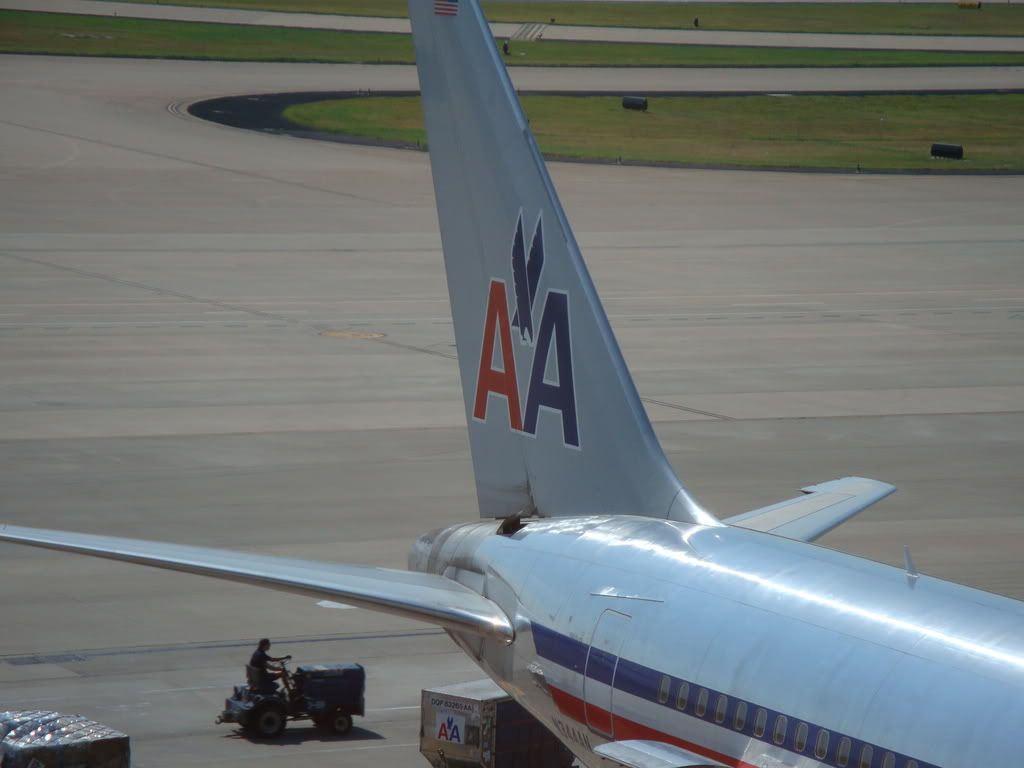 Around 4:45 I left to the gate and boarding started at 5
Here is my flight information to PTY:
Date: July 1, 2008
Airline: American
Flight: 2101
Route: DFW-PTY
Flight Time: 4hr 35min
Aircraft: 737-800
Meal: Dinner
Dep. Time: 5:30pm
Act. Time: 5:50pm
Arr. Time: 9:55pm
Actual Arr. Time: 10:04pm
Gate: D40
Seat: 5A
Miles: 1989
Boarding took the usual half hour. I don't remember the exact flight loads but business was kind of empty with about 9 passenger and economy was pretty much full with about 3 or 4 seats left.
Dirty window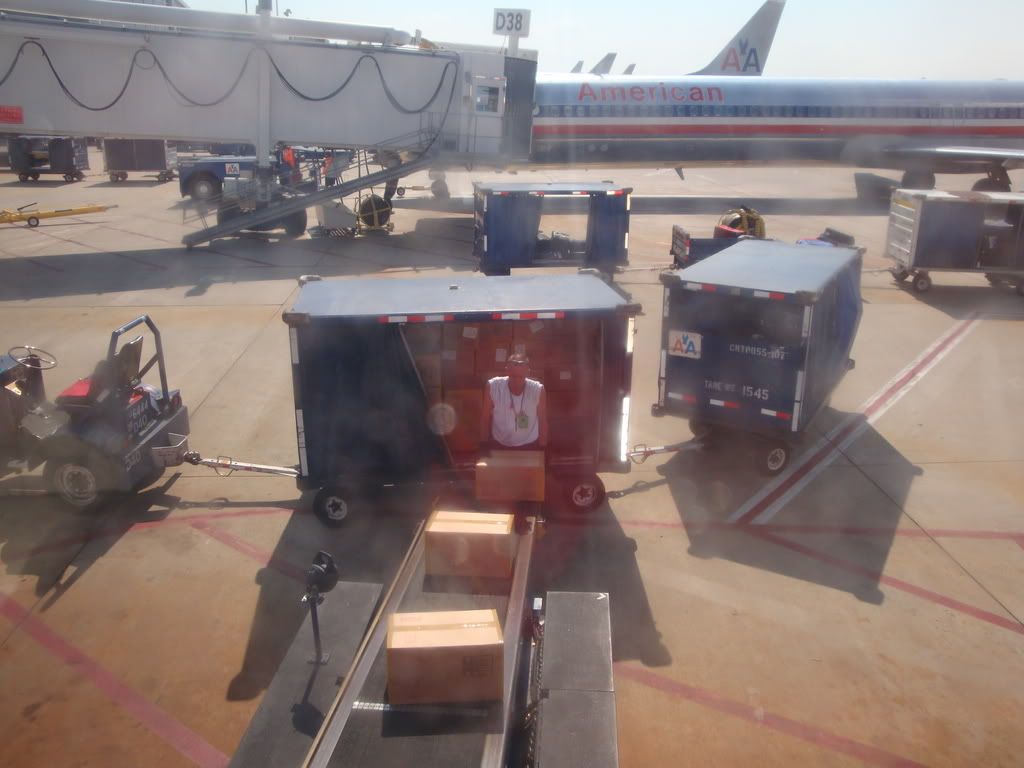 Ready for pushback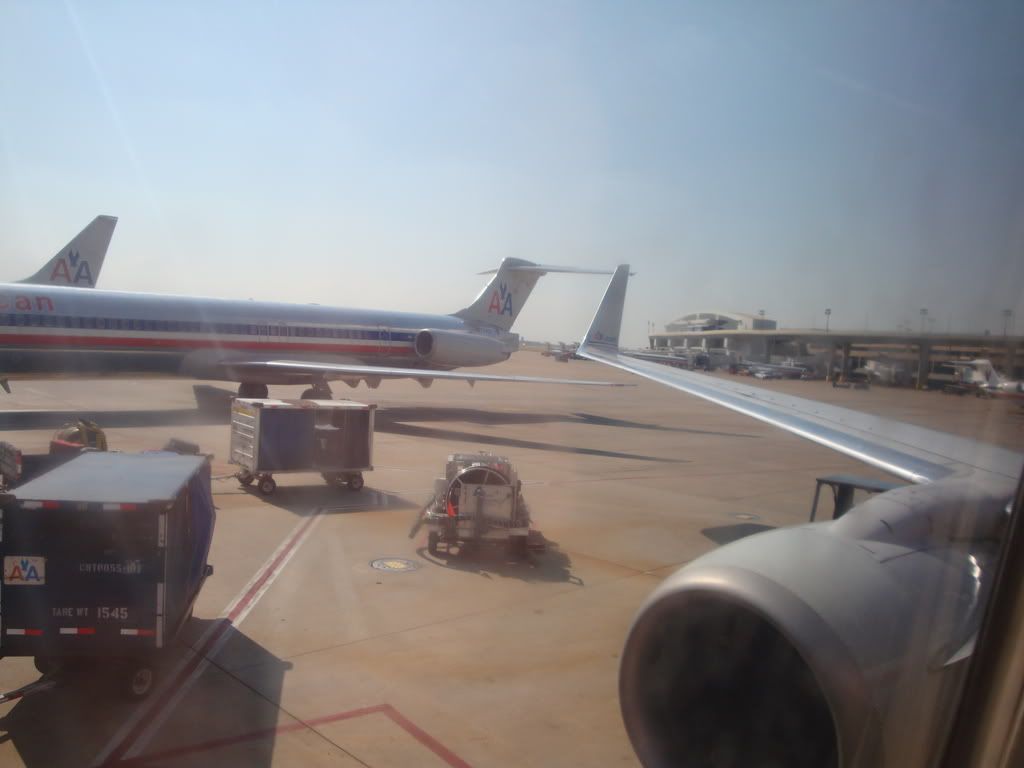 We left the gate a few minutes late because we had to wait on a late connecting passenger who was coming from just a few gates down from D40.
After take off dinner was served, I chose the pasta (sorry no pic) which was a ravioli filled with cheese, bread, salad, and ice-cream for dessert.
Takeoff over the new Texas Stadium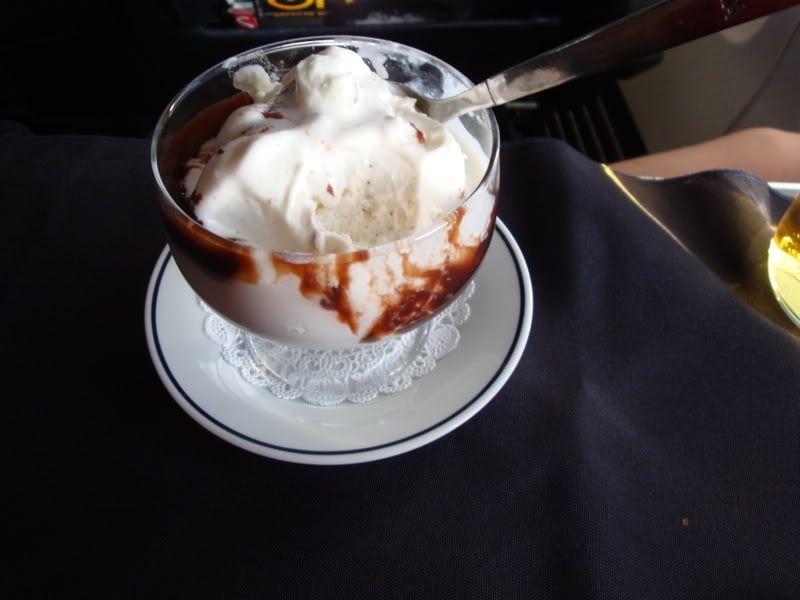 Flying duck??
Sunset
The rest of the flight was uneventful, except for some turbulence, and was mostly at night.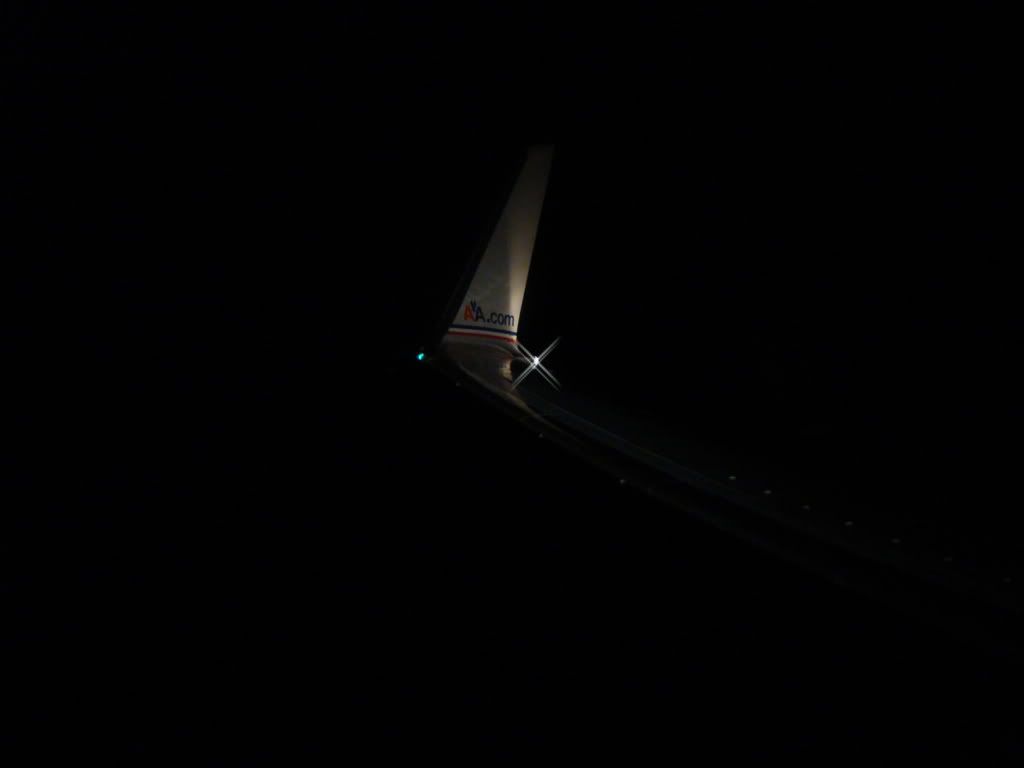 I don't know if you can tell but these are the boats waiting to go into the Canal After landing I cleared immigration, which was a little longer because we arrived with CO 887 from EWR, and met with my family. We had to stay at PTY until 1am because we were waiting on some friends who were arriving very late on AA 959 from MIA.
The next day I left to David, Chiriqui, where I would be stay for most of my trip.
Here are some pics of my trip in Panama:
Las Lajas Beach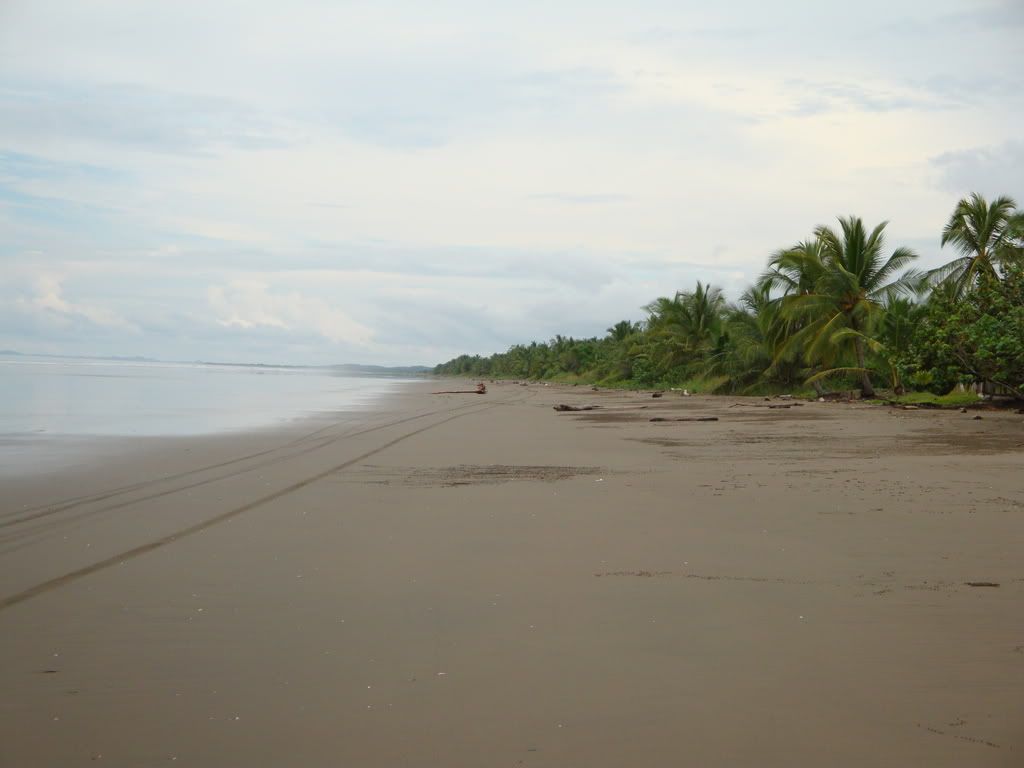 Boquete
Outside of David City
Edge of the waterfall  
Here are some pictures I took at David airport while dropping off my uncle who was going to POS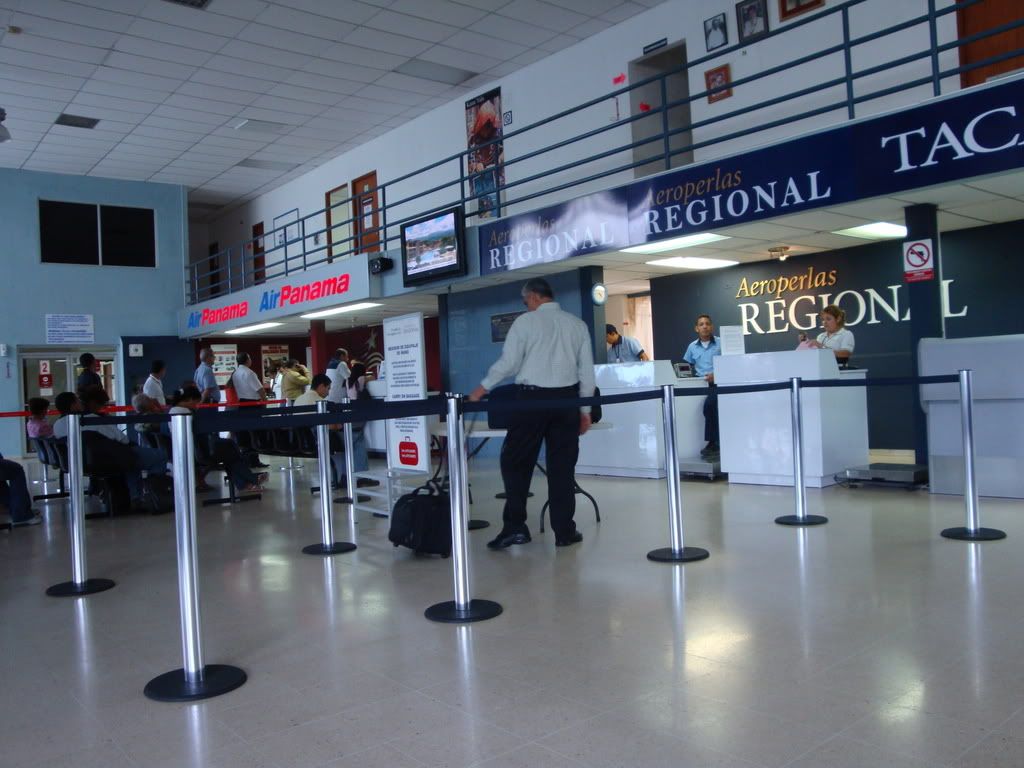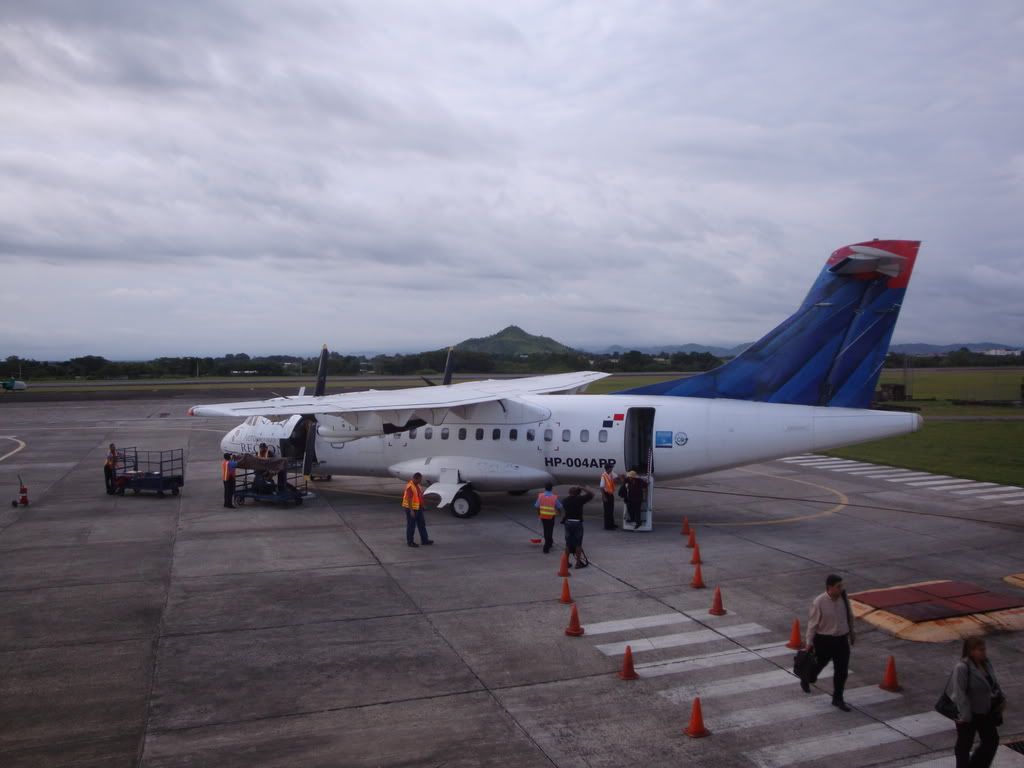 Taken in Cerro Punta
Bocas del Toro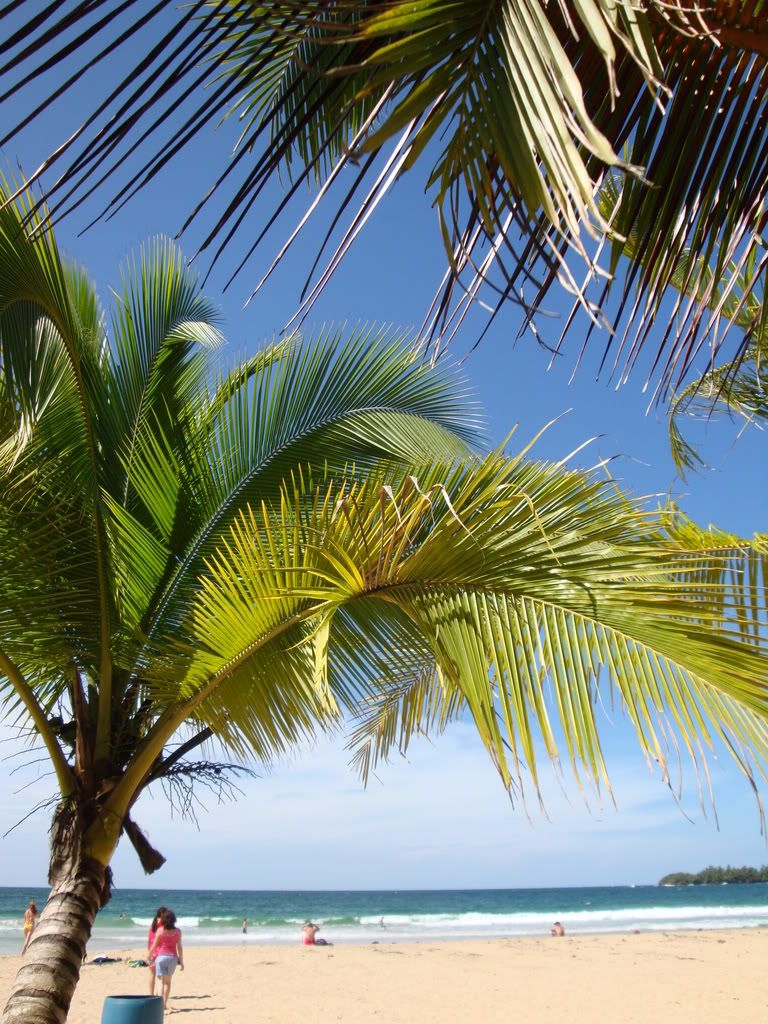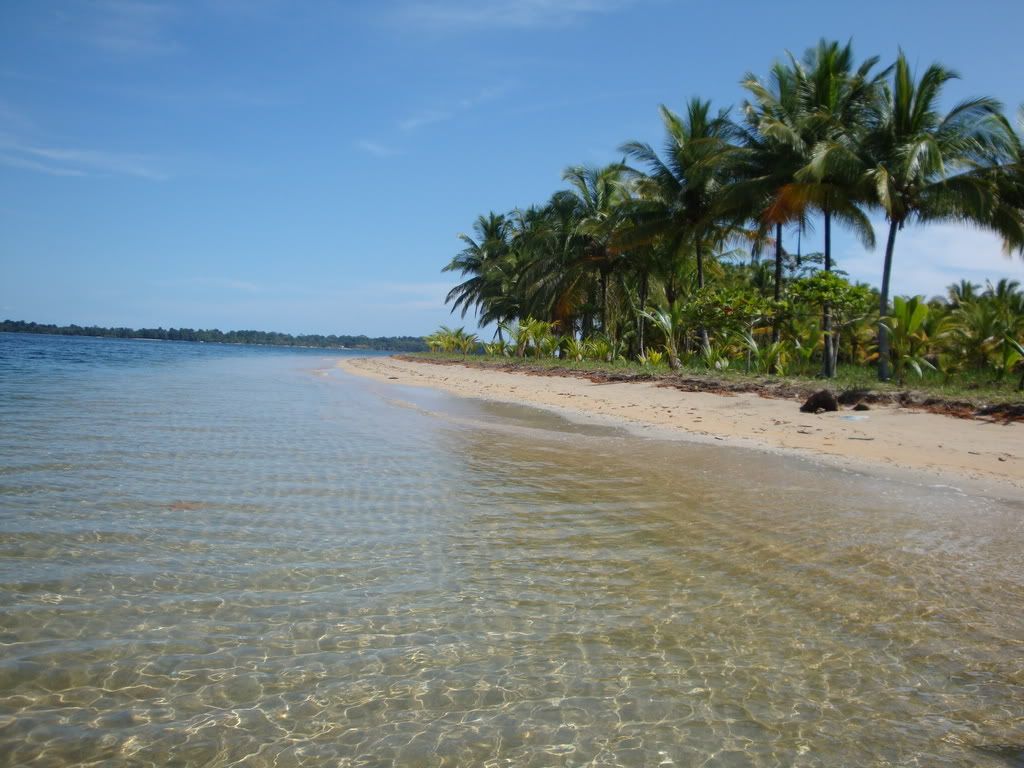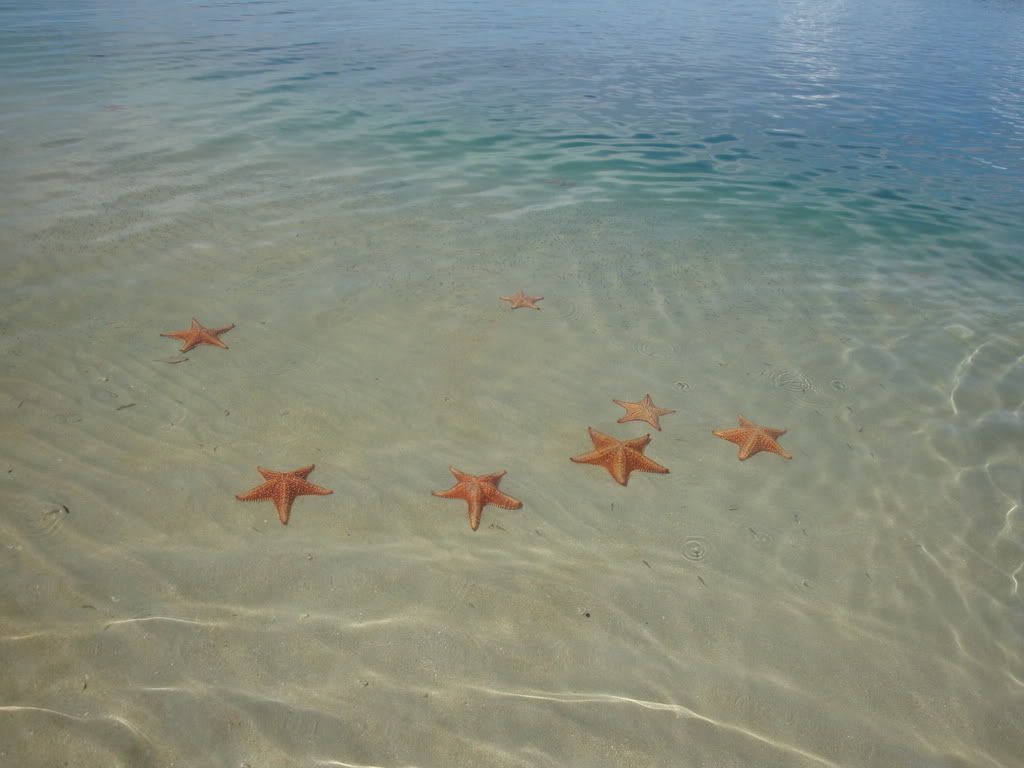 Back in Boquete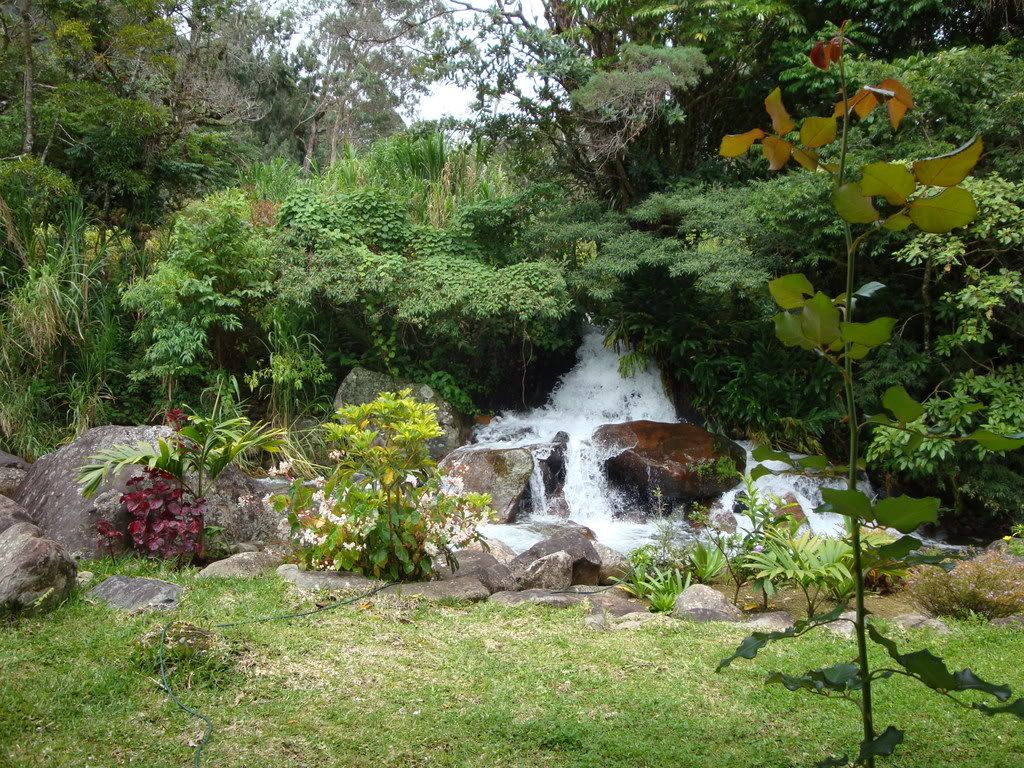 After all that it was time for me to go back to Panama City and eventually to DFW  
Vive la Musica (Panama's version of American Idol)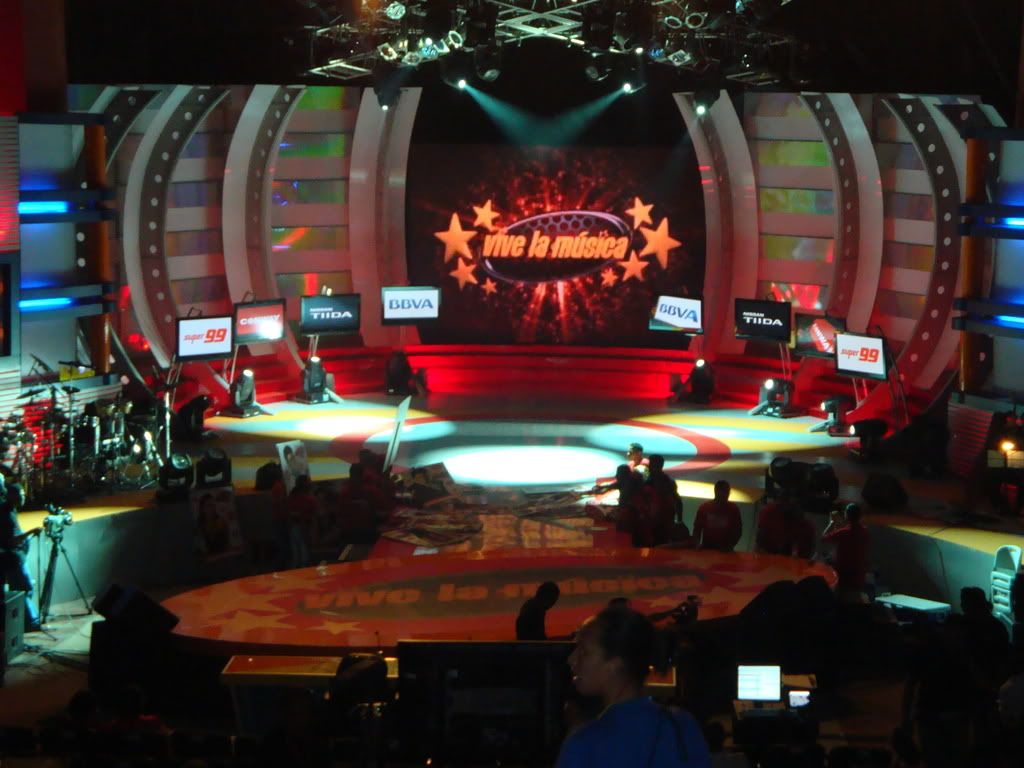 Casco Viejo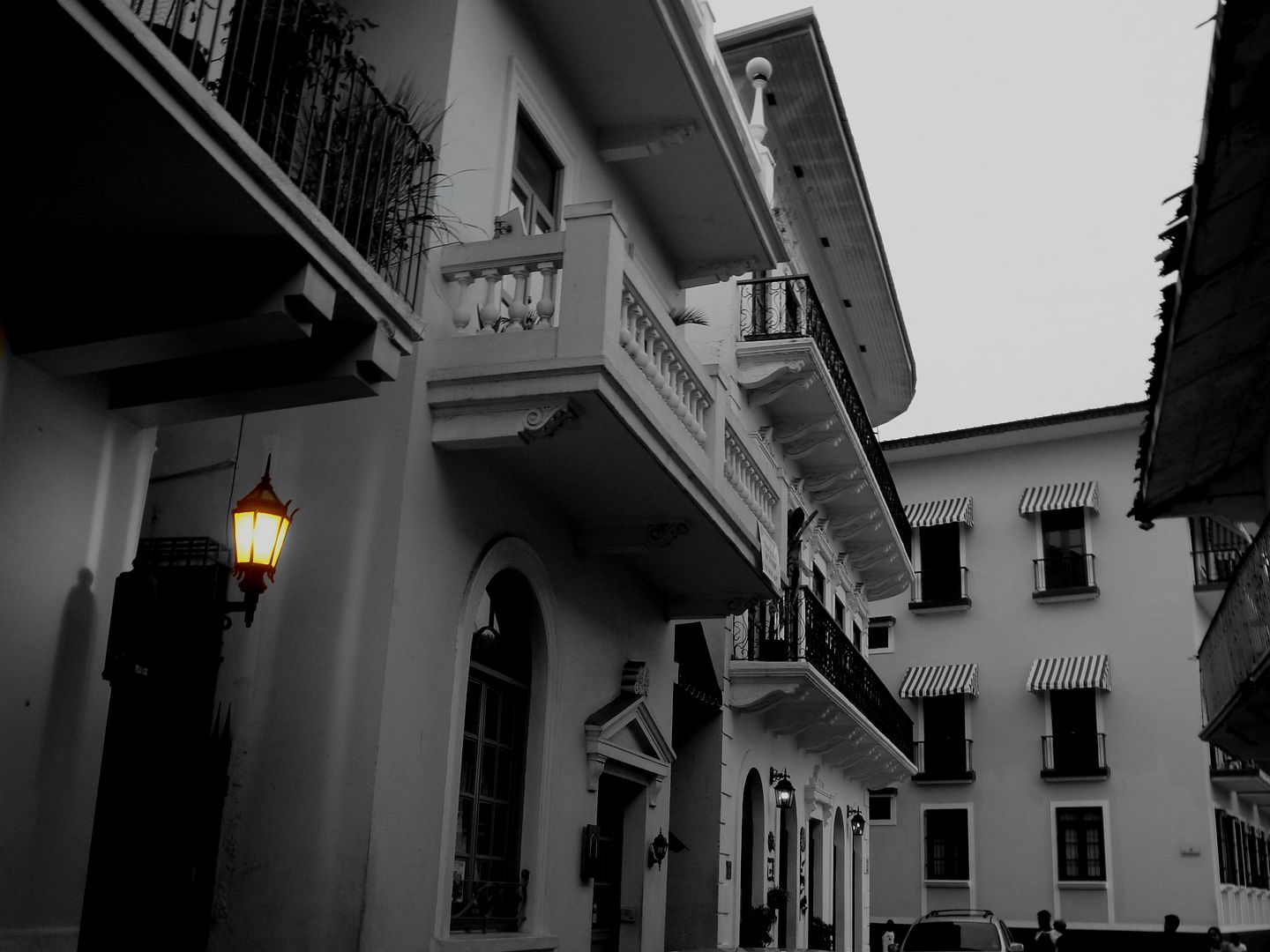 Here are some pictures I took while at the Copa hangar (special thanks to my cousin for taking me there!).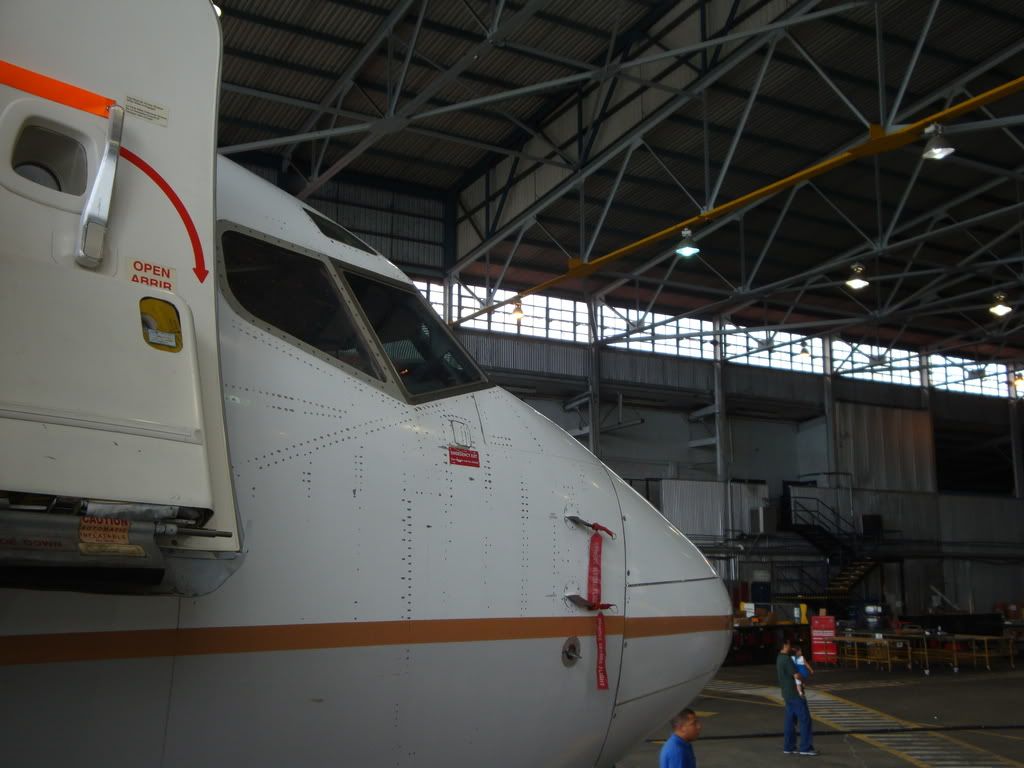 Time goes by too quickly; back to Texas…
On the way to PTY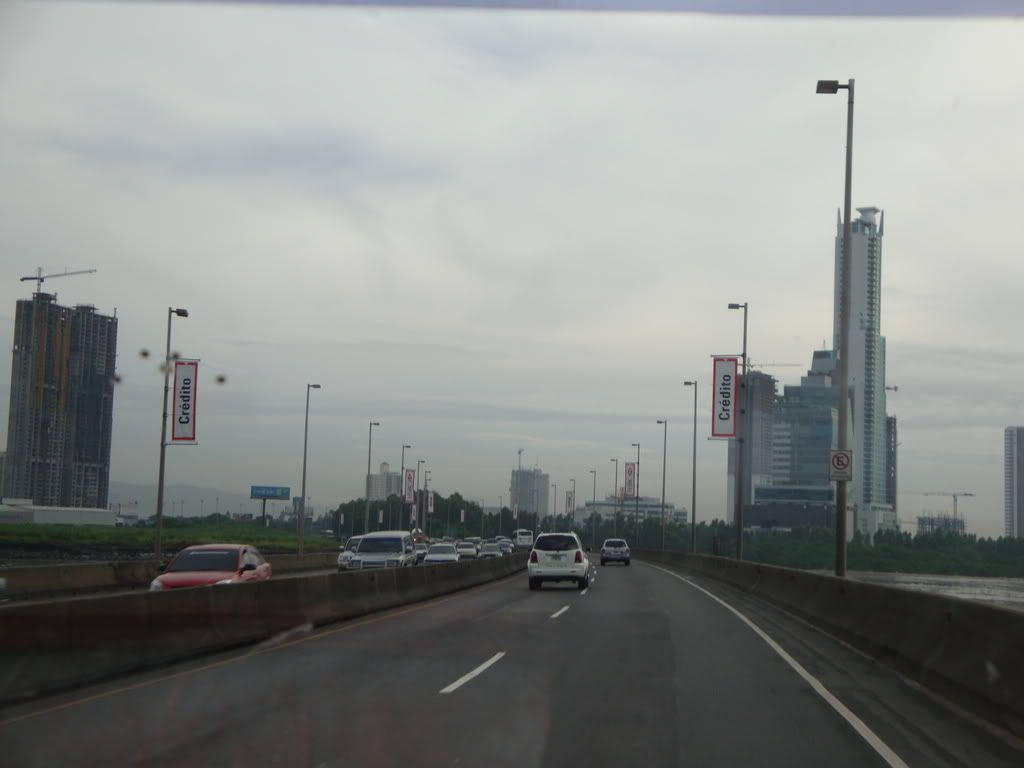 I arrived at PTY around 8am. The economy line was quite long but the business line wasn't  
.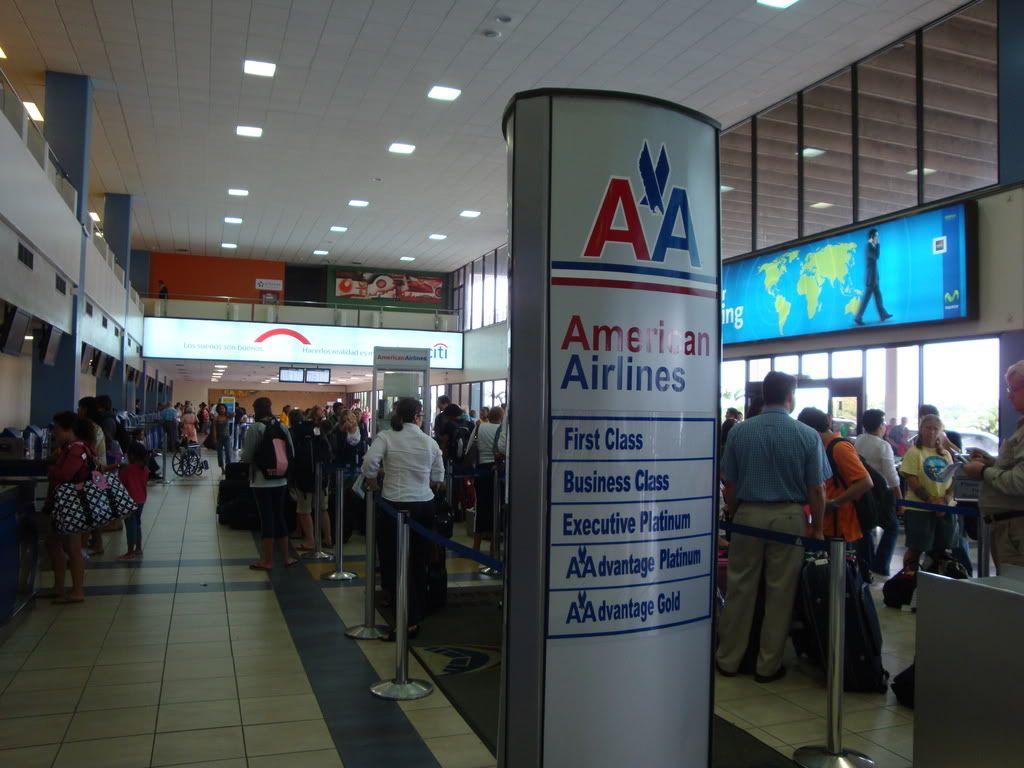 After a quick check-in I cleared security and passport control and went to walk around PTY.
Empty before the morning rush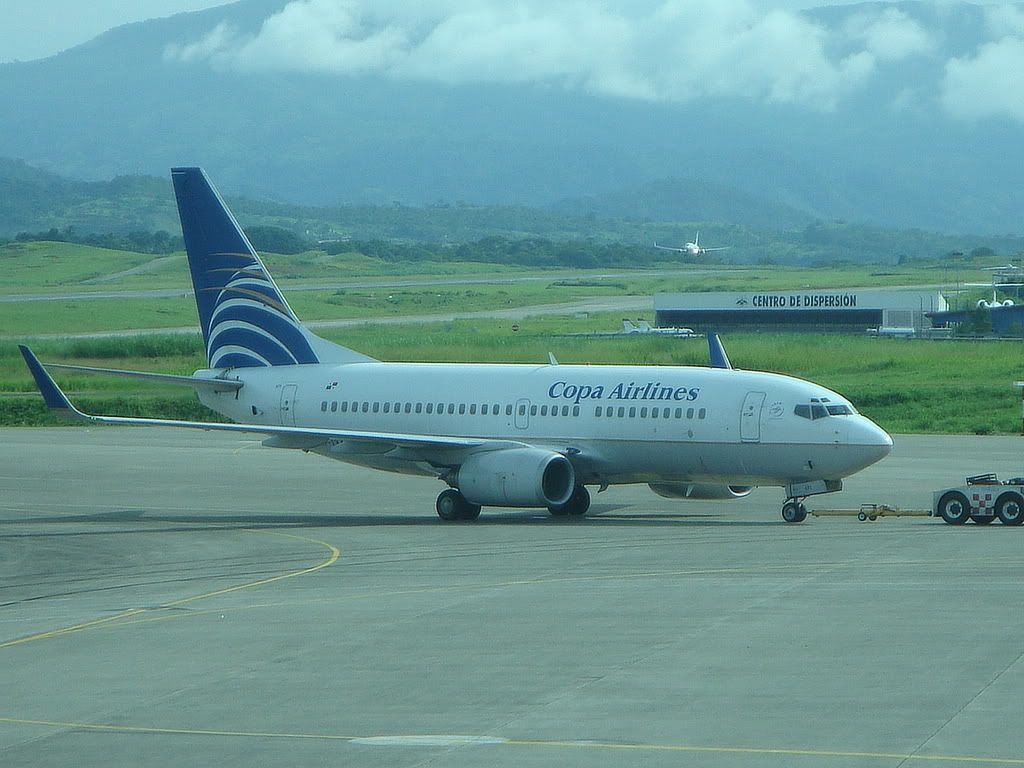 More passengers arriving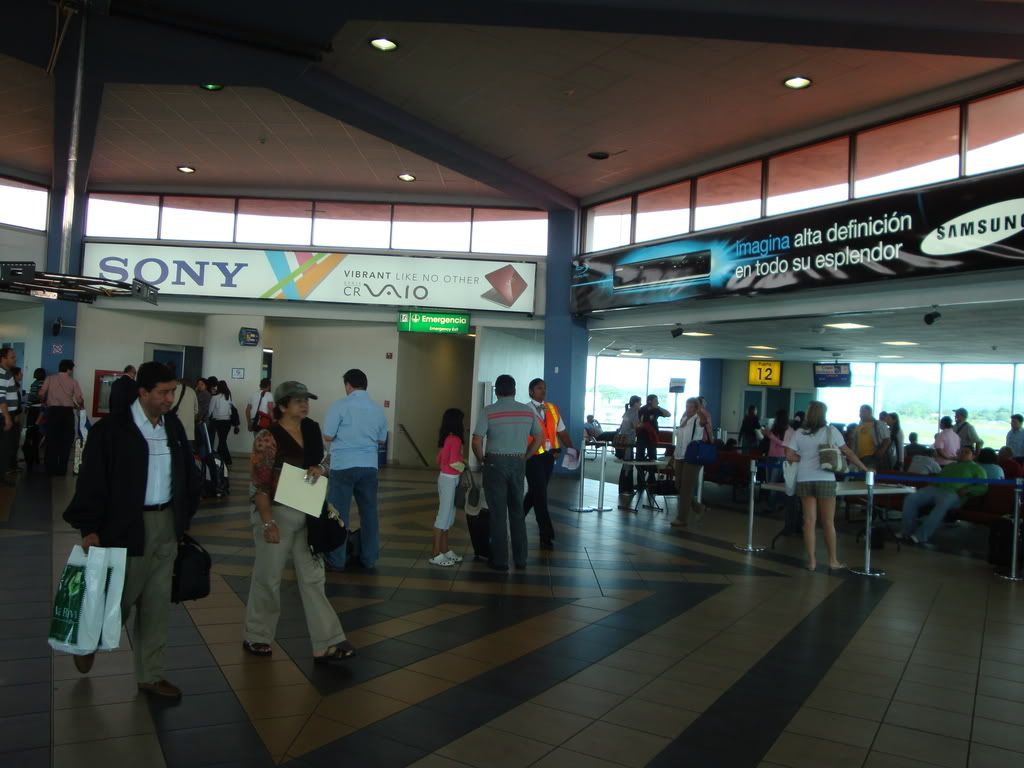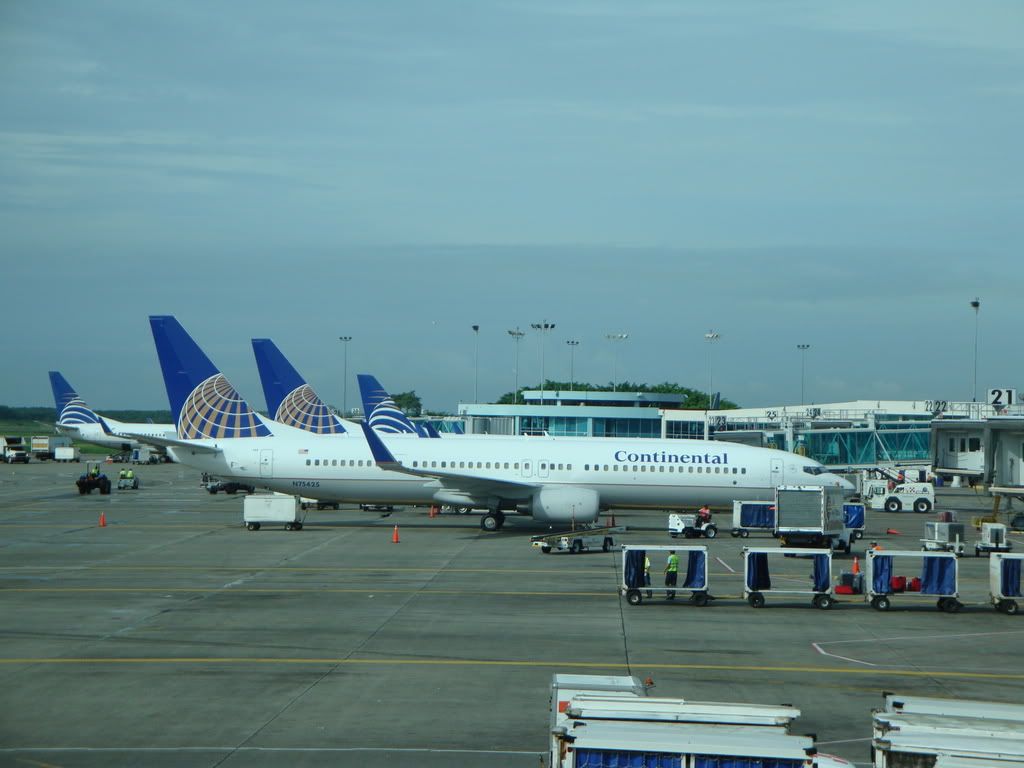 The plane back to DFW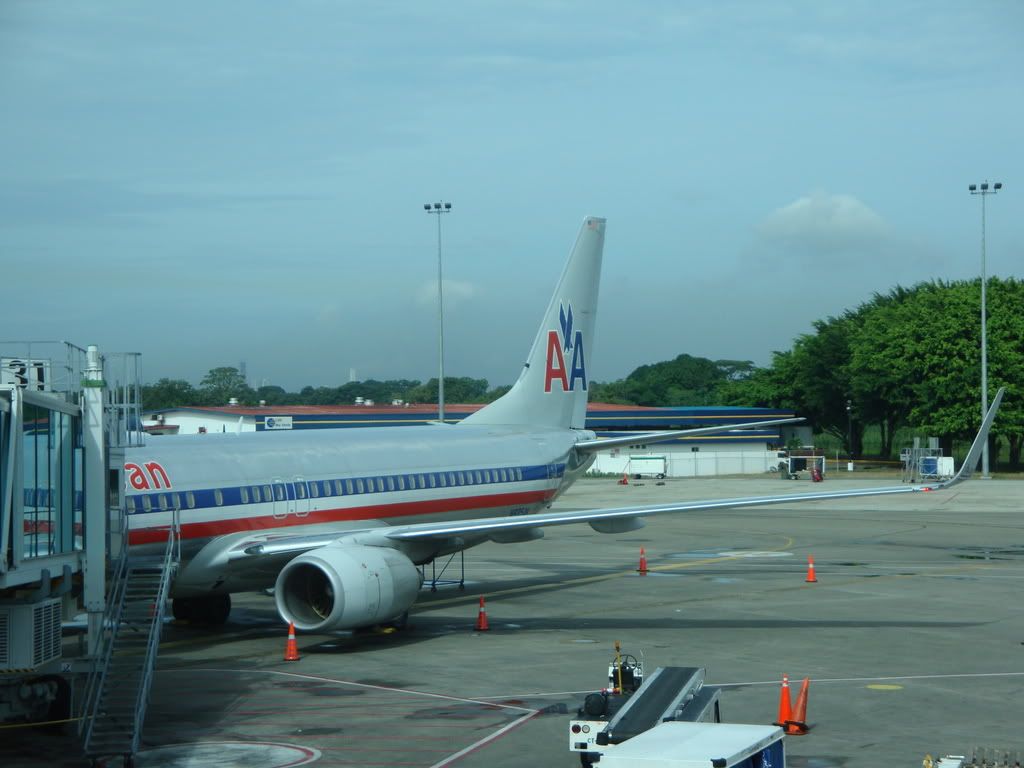 After going to another inspection, this time for just for liquids (for those of you who have never traveled to the US from PTY they check all carry-ons at the gate for US bound flights) I sat down and waited to board.
Here is my flight information to PTY:
Date: August 11, 2008
Airline: American
Flight: 2102
Route: PTY-DFW
Flight Time: 4hr 40min
Aircraft: 737-800
Meal: Breakfast
Dep. Time: 9:55am
Act. Time: 9:47am
Arr. Time: 2:35pm
Actual Arr. Time: 2:20pm
Gate: 31
Seat: 5A
Miles: 1989
The flight loads (again not exact) were near 100% in economy and business had about 3 seats empty.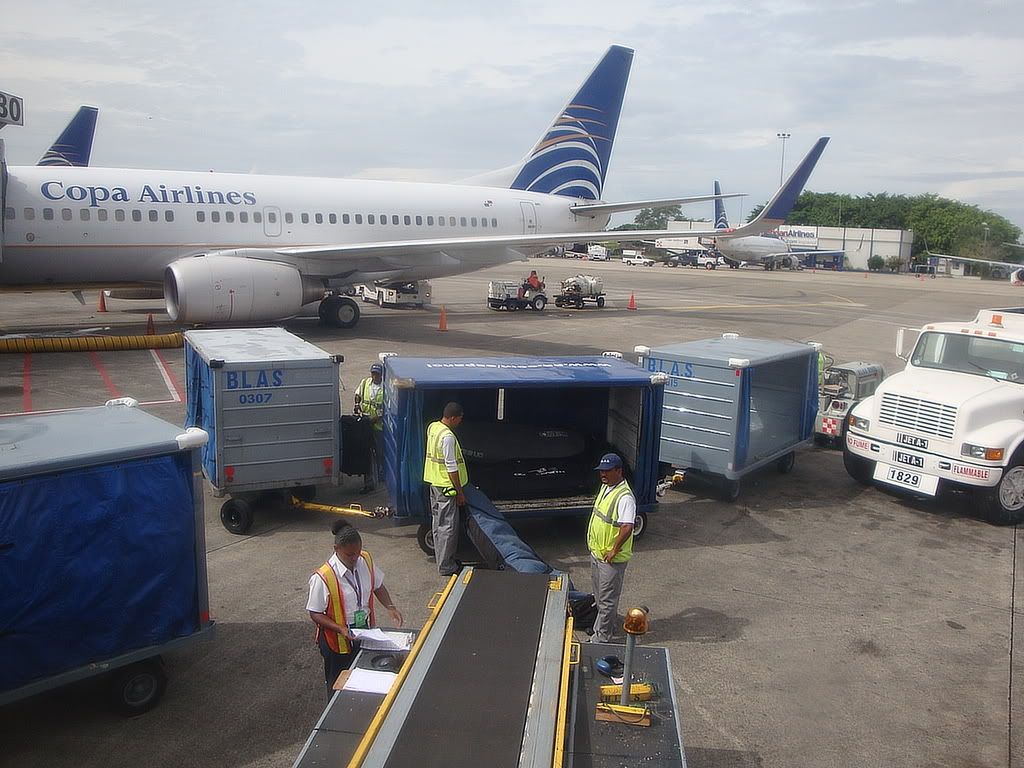 If you want a view of Panama City sit on the left sit of the aircraft.
PTY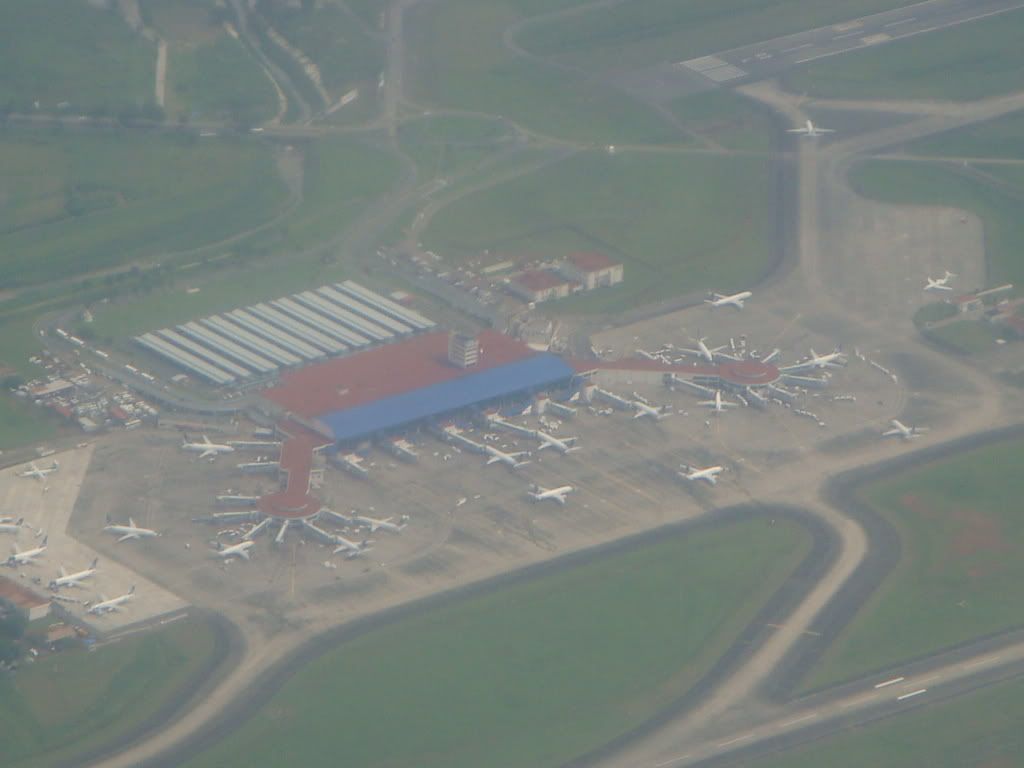 After takeoff breakfast was served. The choice was fruits and yoghurt or eggs with plantain and fruit. I had the eggs with plantain  
which to me one of the best breakfast meal I have had on an airplane.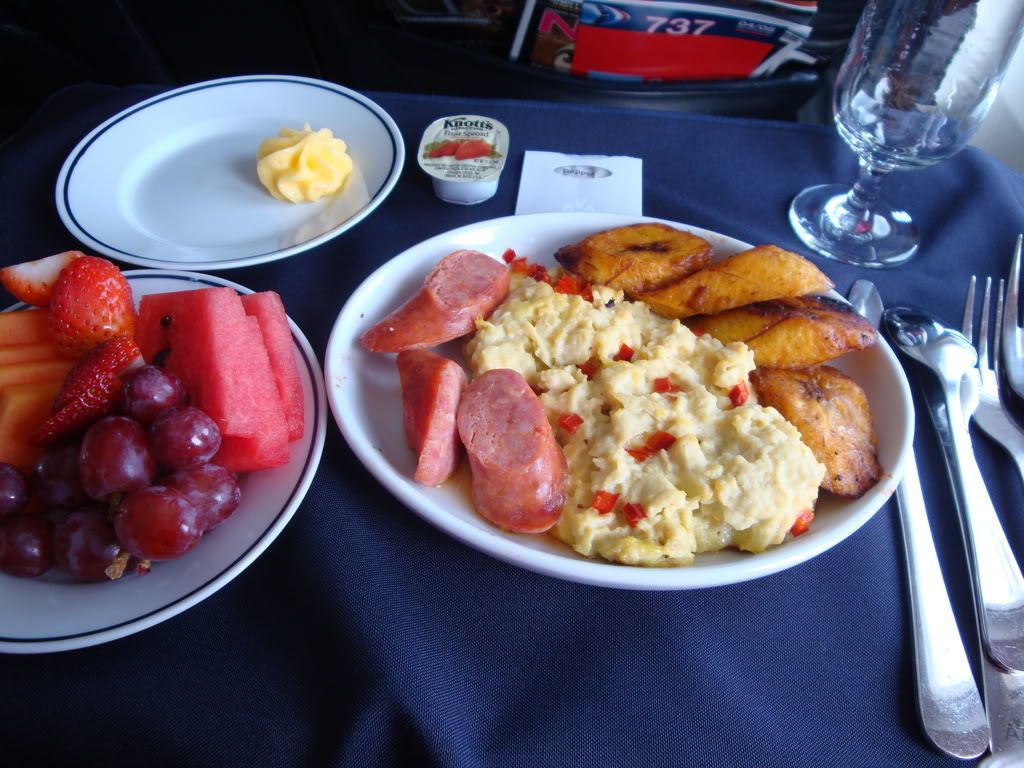 Leaving Panama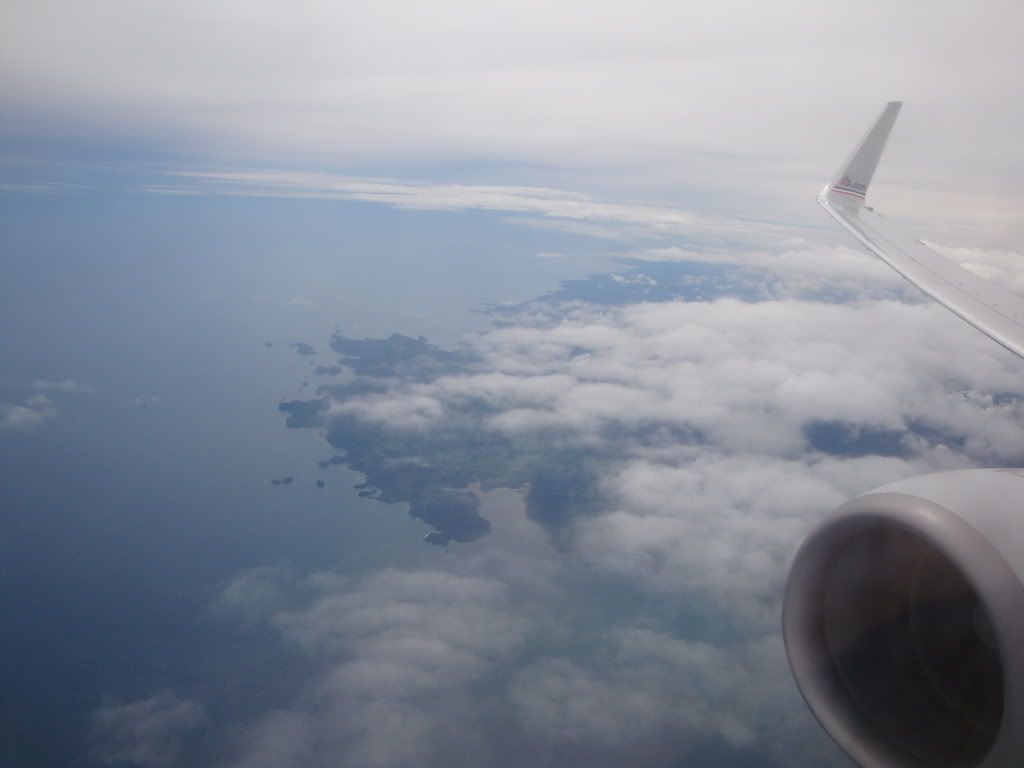 Resort area of Cancun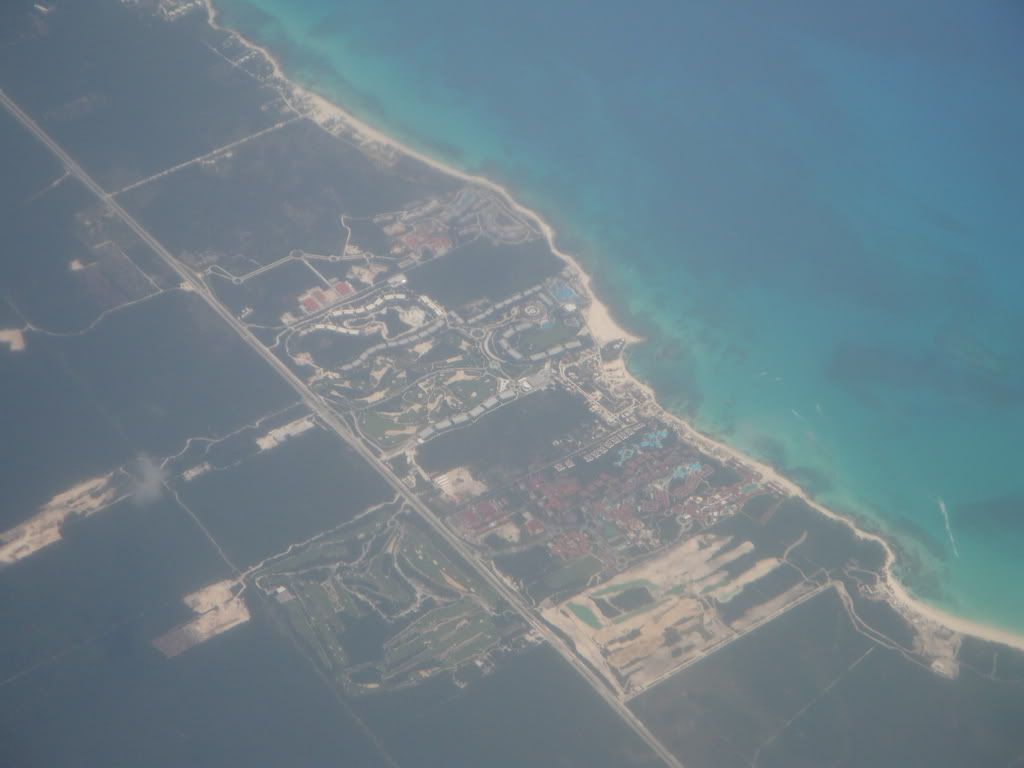 Does anyone know what this is? It was taken a little bit past Cancun, Mexico.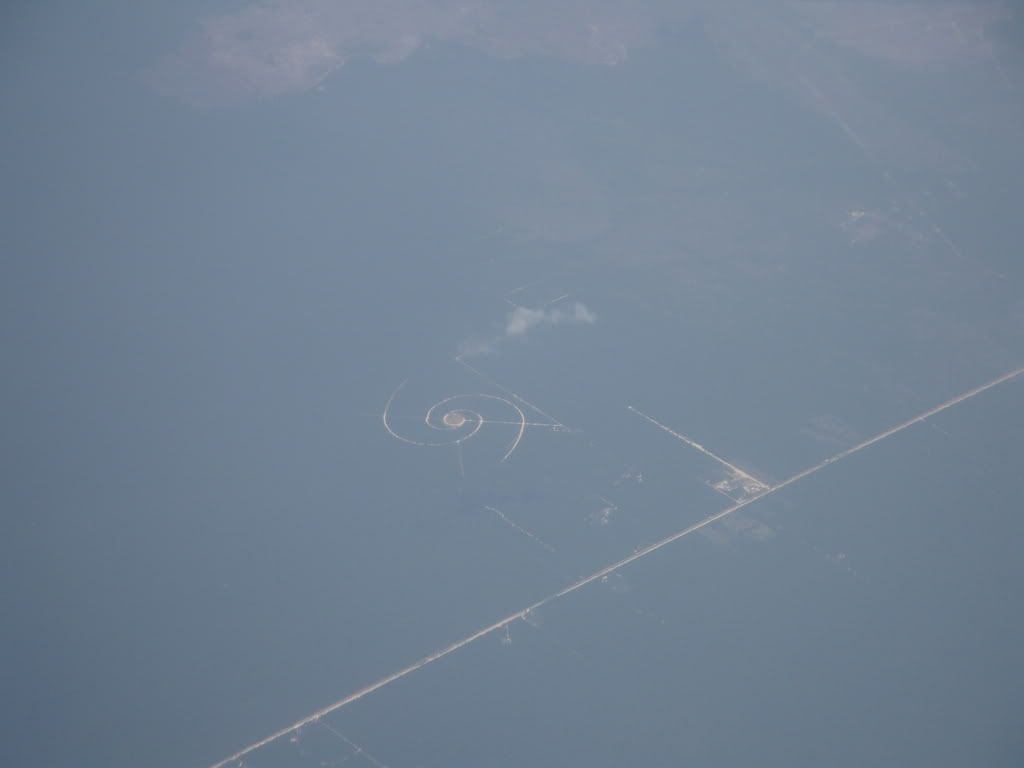 The rest of the flight was also uneventful and smooth. The flight attendants were not as attentive and they were on the way to PTY and disappeared for a while.
Over the Houston area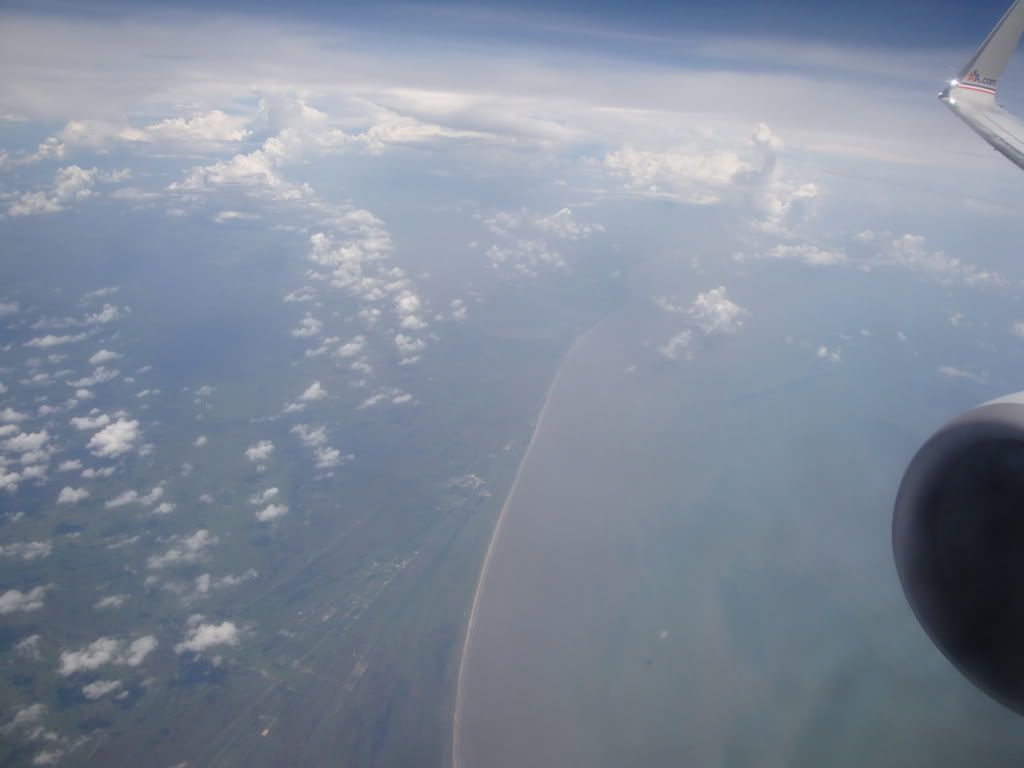 Back on the ground
We had to wait for a few minutes for a gate because we got there early. Eventually we changed gates to D21.
After arriving I went to customs. We just pulled in before KLM, British, TACA, Lufthansa, and some other AA international flights so immigration was very full. Because I was traveling with my grandmother (who is a Panamanian citizen) on the way back, we were sent to the visitor's line which was much longer of course.
Around 4pm we were done with immigration and I was on the back to my home and back to reality.
Thus ends my July/Aug. trip to Panama and my summer travel for 2008.
Thanks for reading!
COPA737DFW
[Edited 2008-08-20 14:26:18]