Hi everyone, this is a review and report of my most recent flights; the annual trip to Chicago. My TRs from last year can be found here:
http://www.airliners.net/aviation-forums/trip_reports/read.main/125706
http://www.airliners.net/aviation-forums/trip_reports/read.main/127043
This year flights from Shannon (SNN) to Chicago (ORD) were not nonstop as, by this stage Aer Lingus was using its two new aircraft to serve its new US routes. Also the daily nonstop flights to Chicago by American Airlines have been withdrawn as of October 2007.
This means the only direct flight offered between the two airports is EI125/EI124 with the routing SNN-DUB-ORD.
[Sorry if some of the pix are blurry]
Shannon International Airport (SNN) - Dublin Airport (DUB)
Date: Monday, 28th July 2008
Airline: Aer Lingus (EI/EIN)
Flight Number: EI125/AA7977 [Codeshared with American Airlines]
Aircraft Type: Airbus Industrie A330-302
Aircraft Tail No: EI-DUZ (St. Aoife/Aoife)
Departure Gate: Gate 6
Scheduled Departure: 12:30 UTC
Actual Departure: 12:26 UTC
Weather at Departure: Overcast, drizzle, winds SW.
Taxi Route: D1, D2, RWY 24
Scheduled Arrival: 13:20 UTC
Actual Arrival: 13:05 UTC
Arrival Gate: Gate B31
Weather at Arrival: Hazy, sunny, winds E.
Taxi Route: RWY 10, E2, F2
Approx. Routing: SNN-Irish Midlands-DUB
Seat No: 46K
Captain: Conor Driscall
Actual Flight Time: 39 minutes
There were 4 of us travelling and we had checked in the night before on aerlingus.com.
My boarding pass
We left home at about 08:30 to arrive at the airport at 10:00.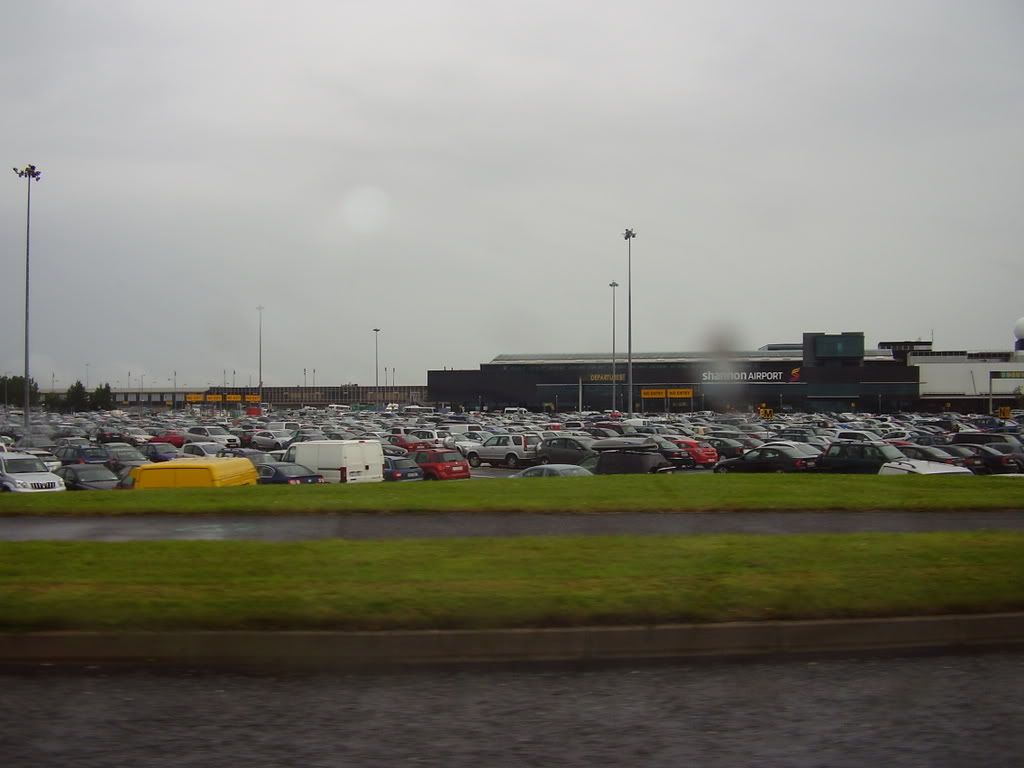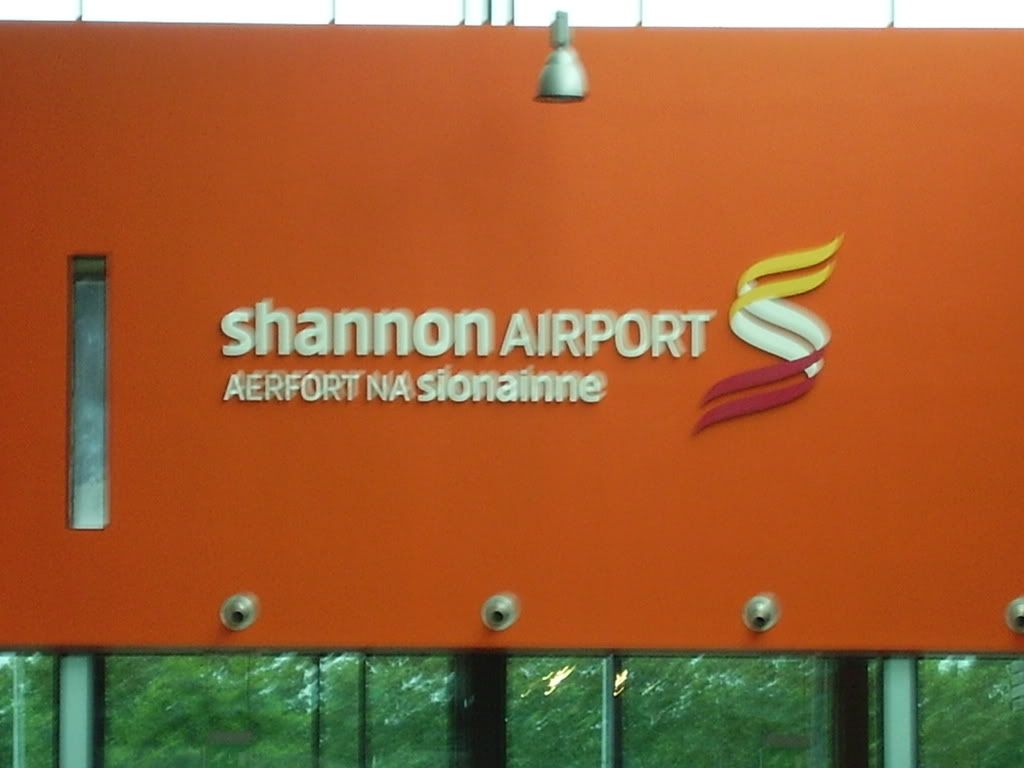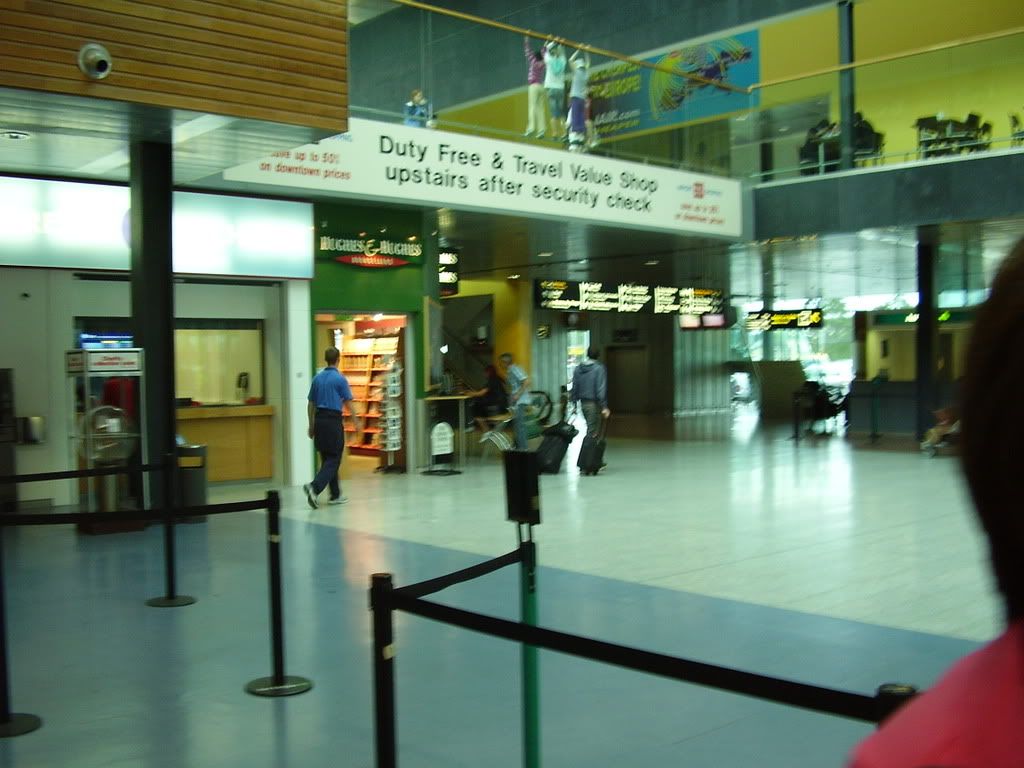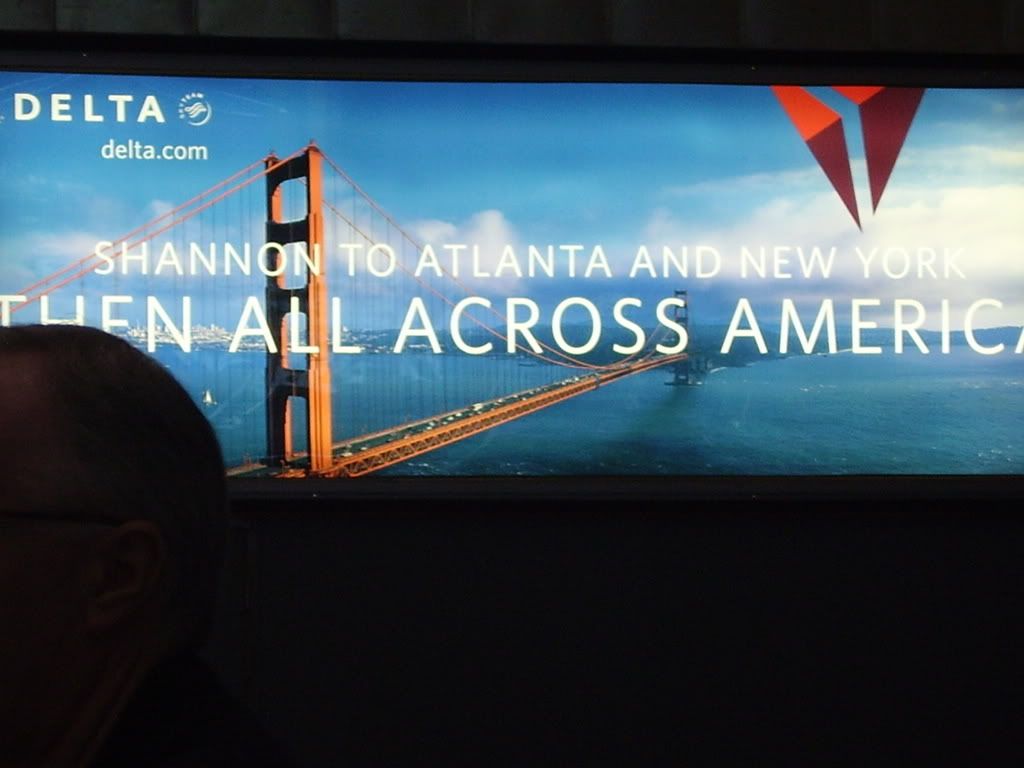 The queue for bag drop was non-existant but for regular check-in and Fastpass machines there was about a 5 minute wait. We were told here that we would clear US Customs & Border Protection on the ground in Dublin. I still don't know why it wasn't done at SNN because the CBP agents looked like they were doing nothing at the time.
It was my first time at the airport since January so I was surprised by all the new Air France and Shannon Airport logos and signage. Alot of improvements to the landside part of the airport and now looks more modern than ever. However on the other hand, some of the areas past the duty free shop and in the gate area look like they're falling apart.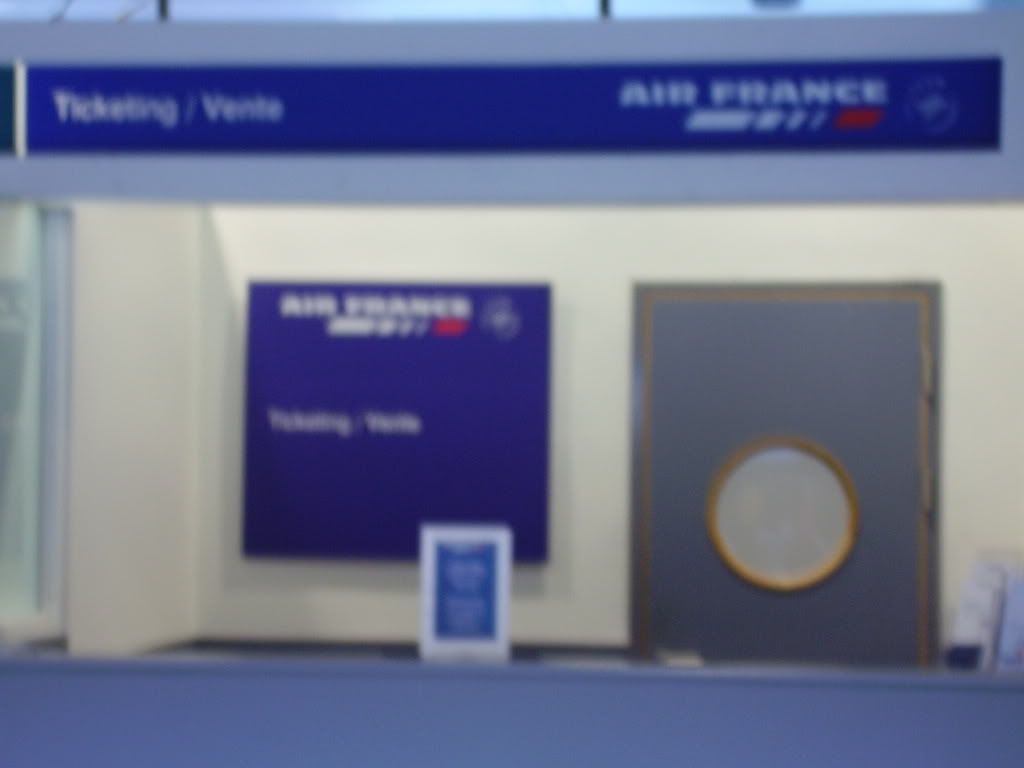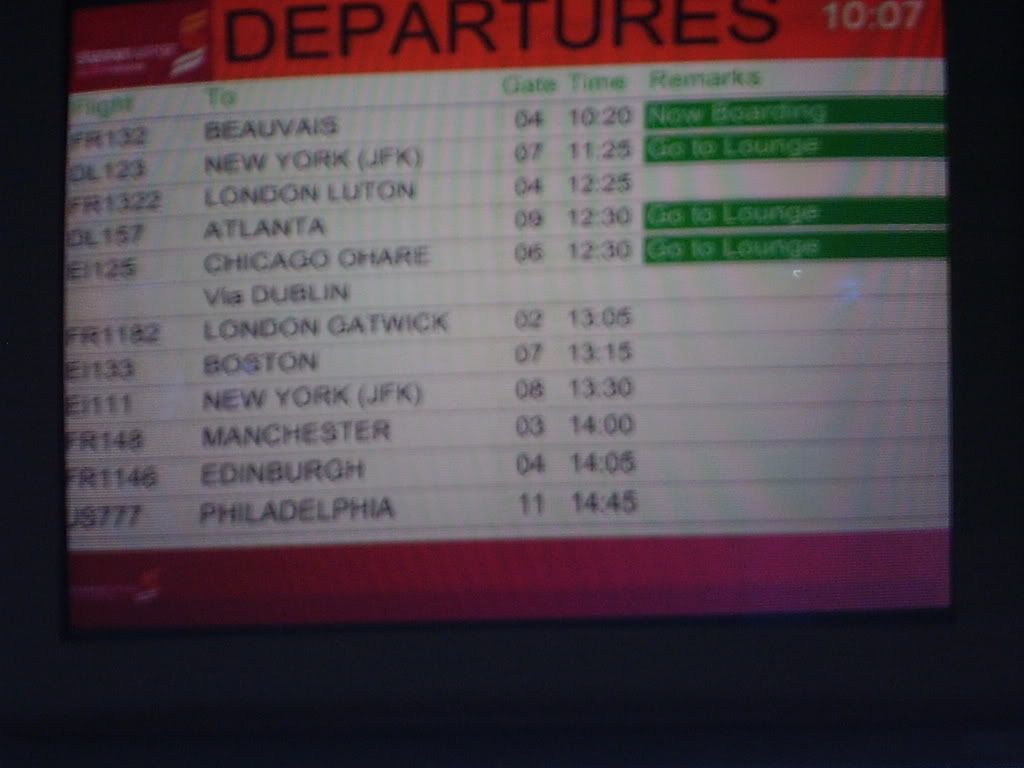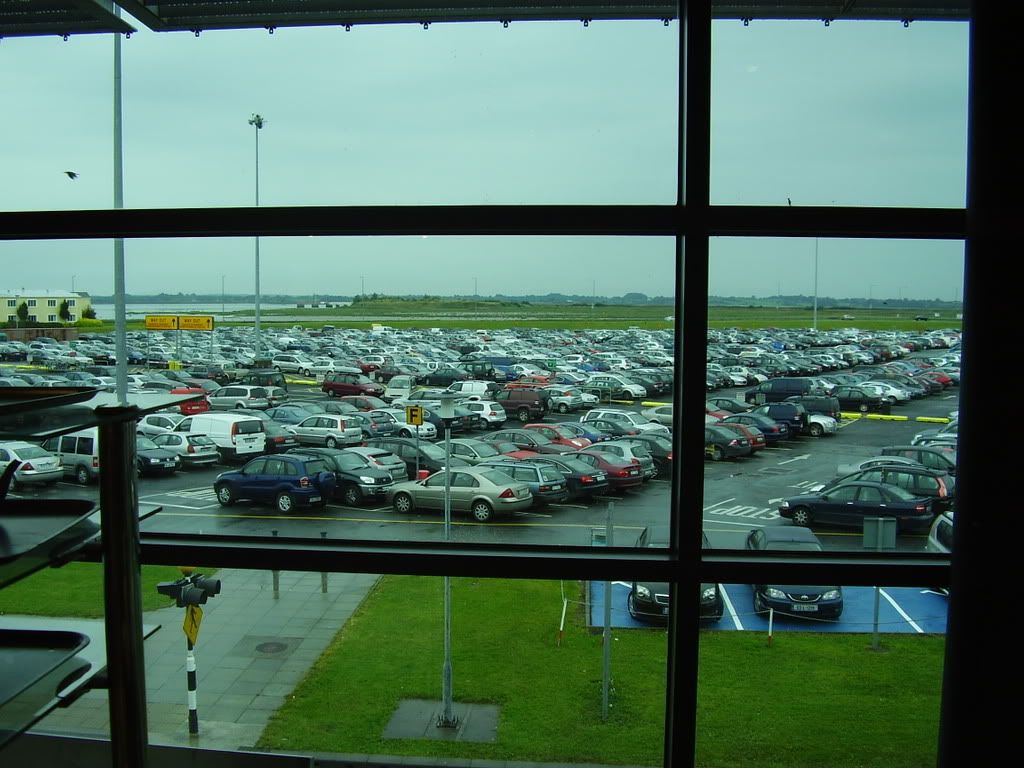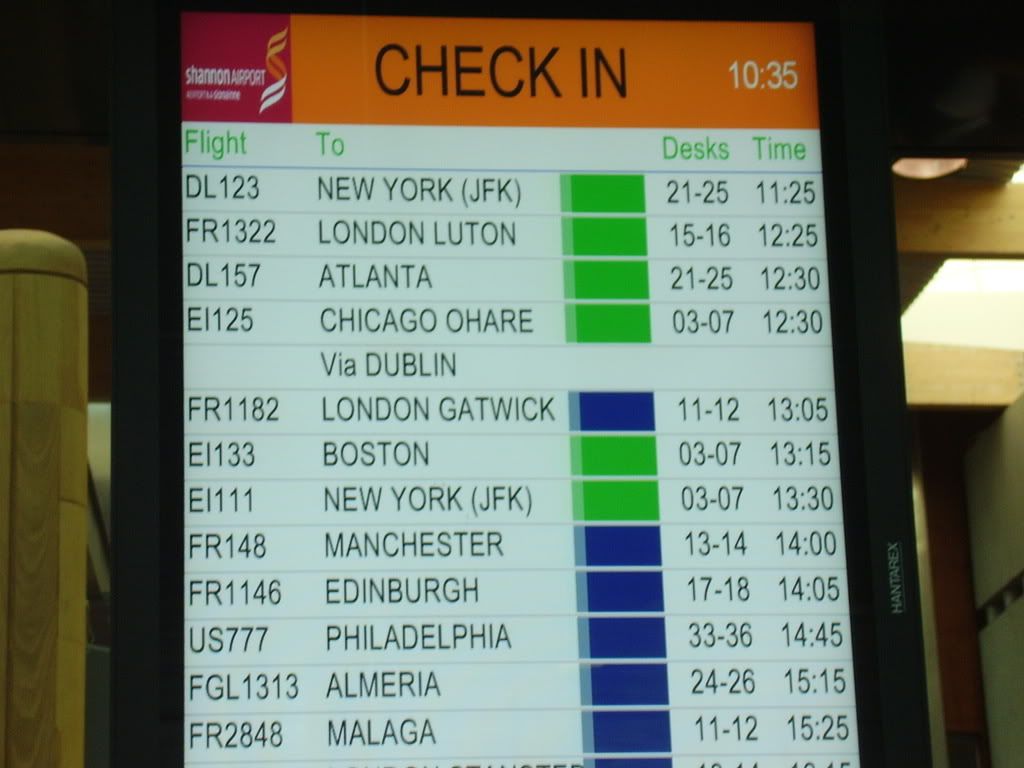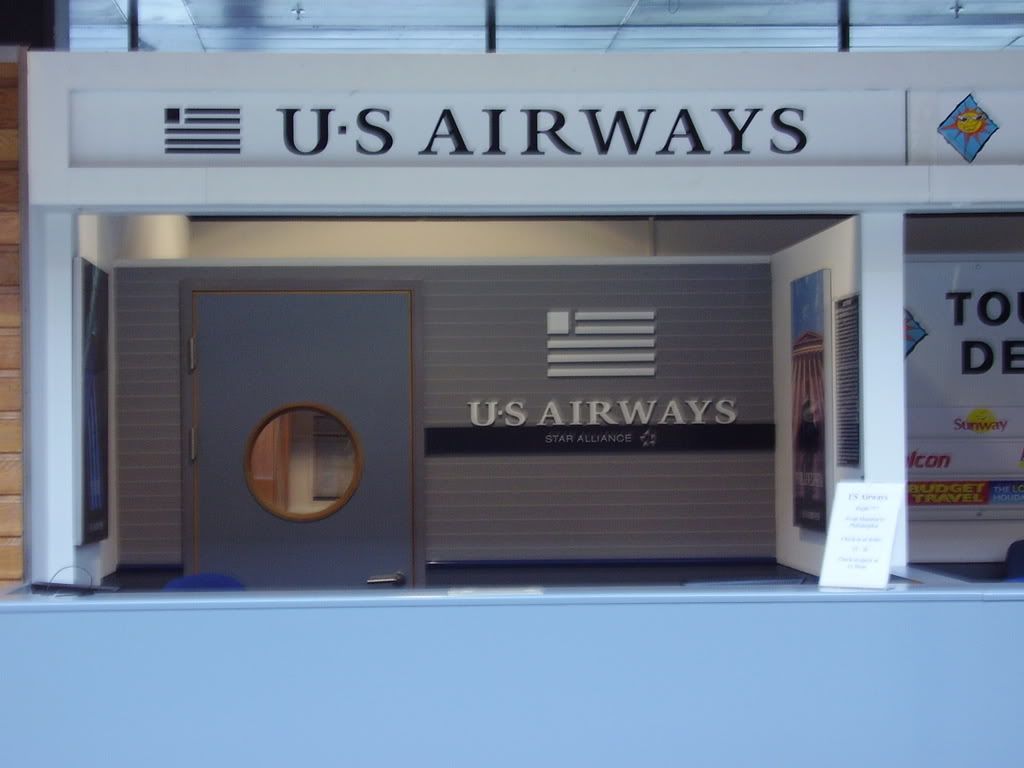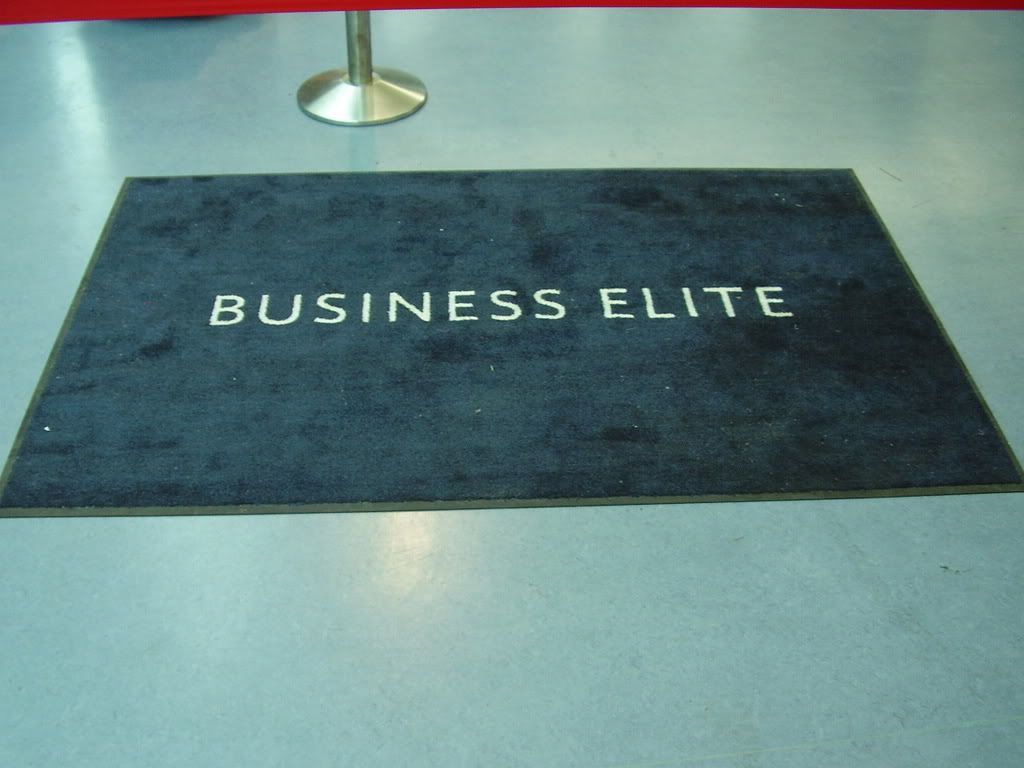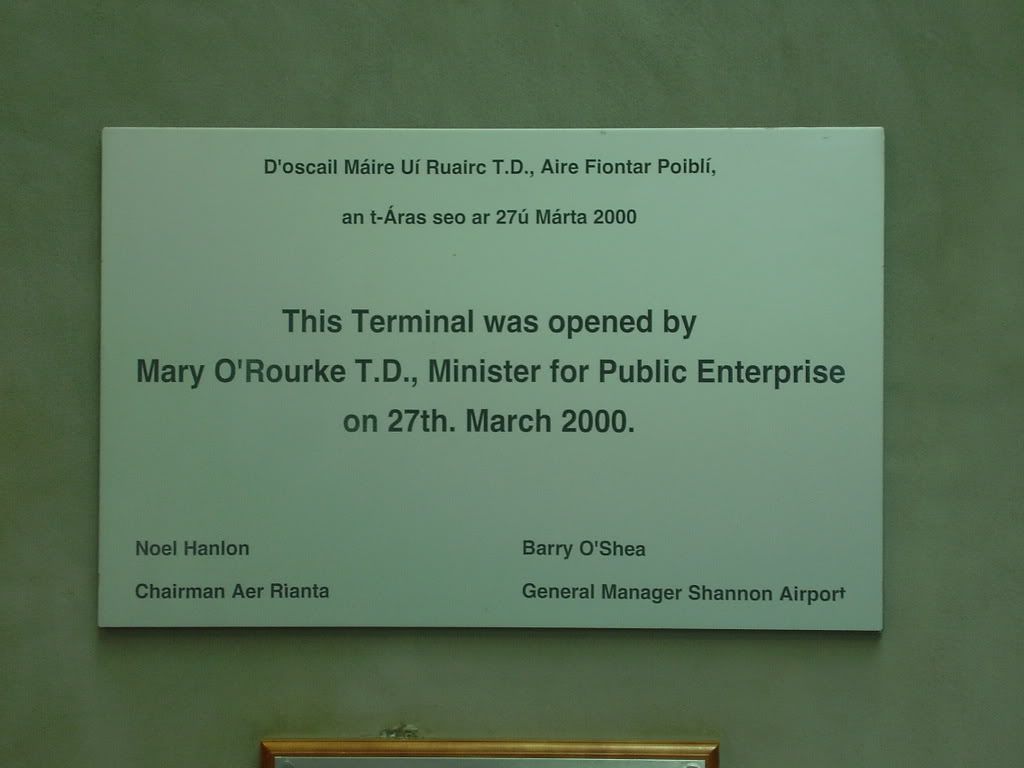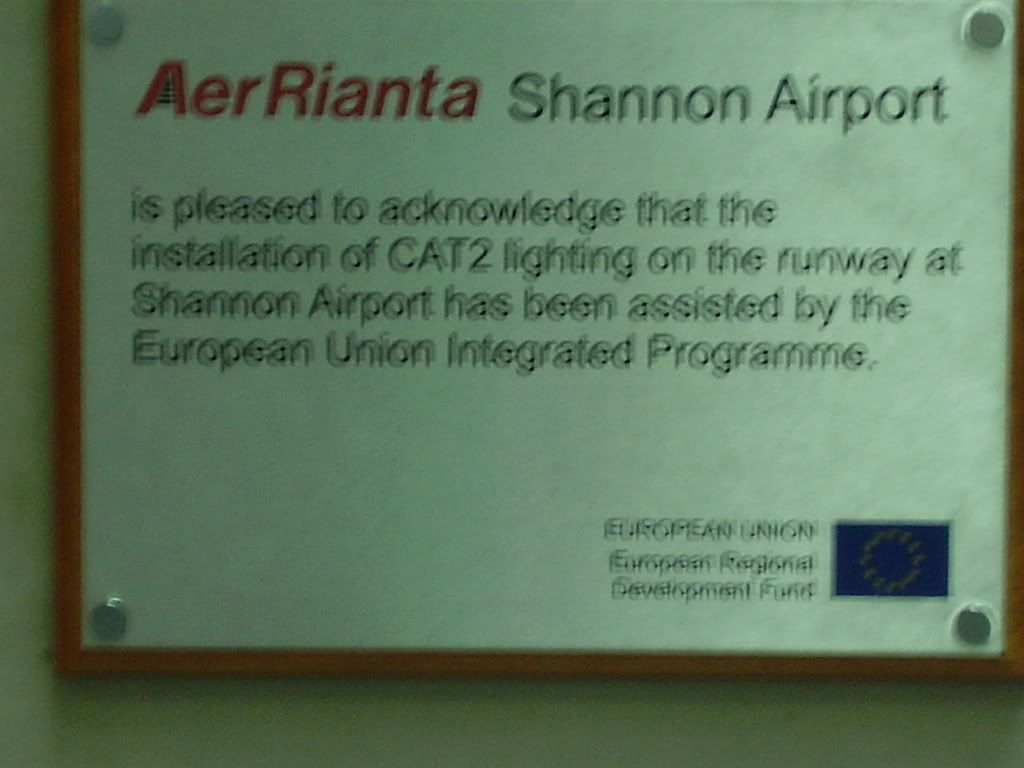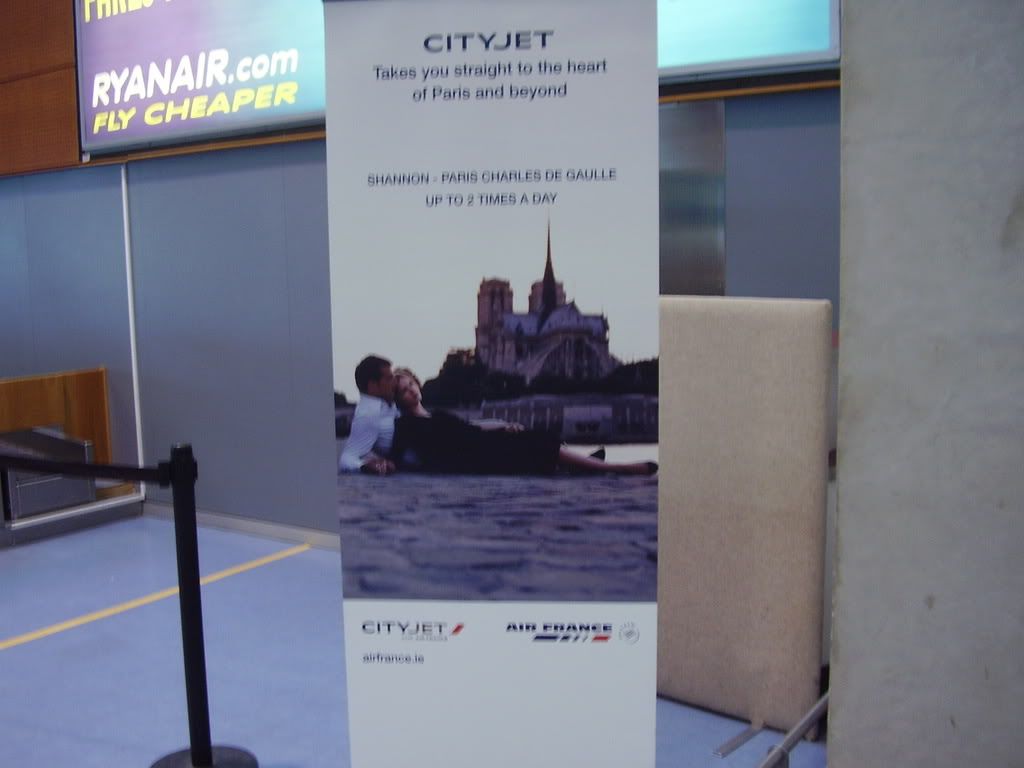 We went up to the estuary cafe for breakfast and I walked around the terminal some more. The viewing gallery on the third floor was closed for some reason...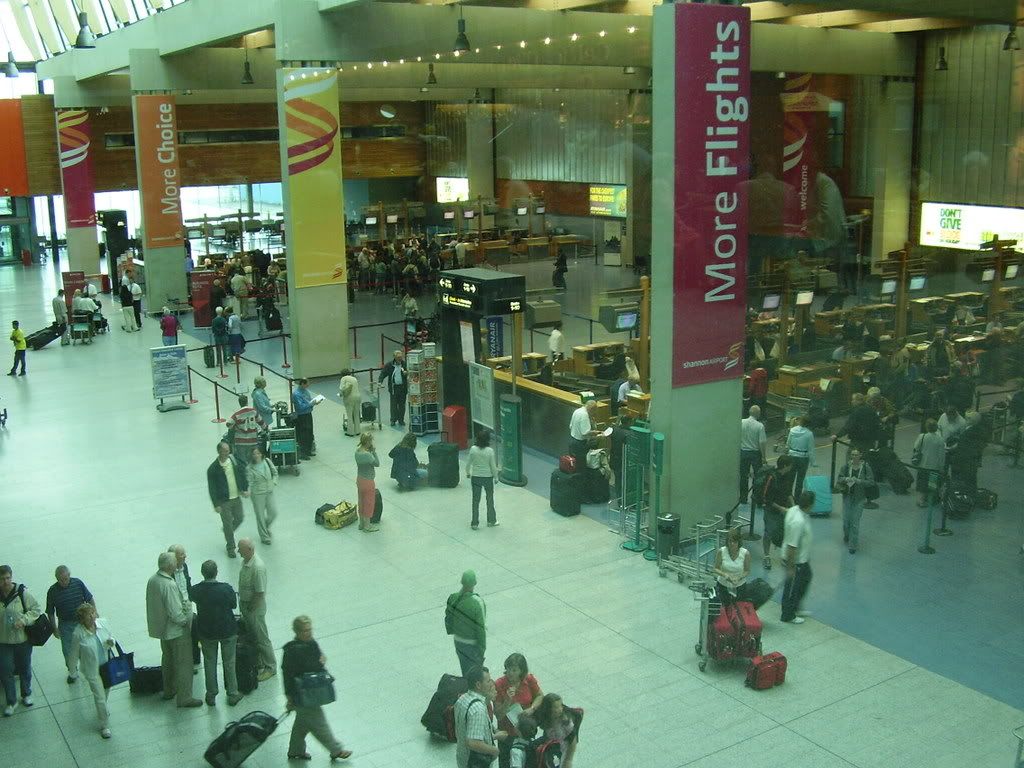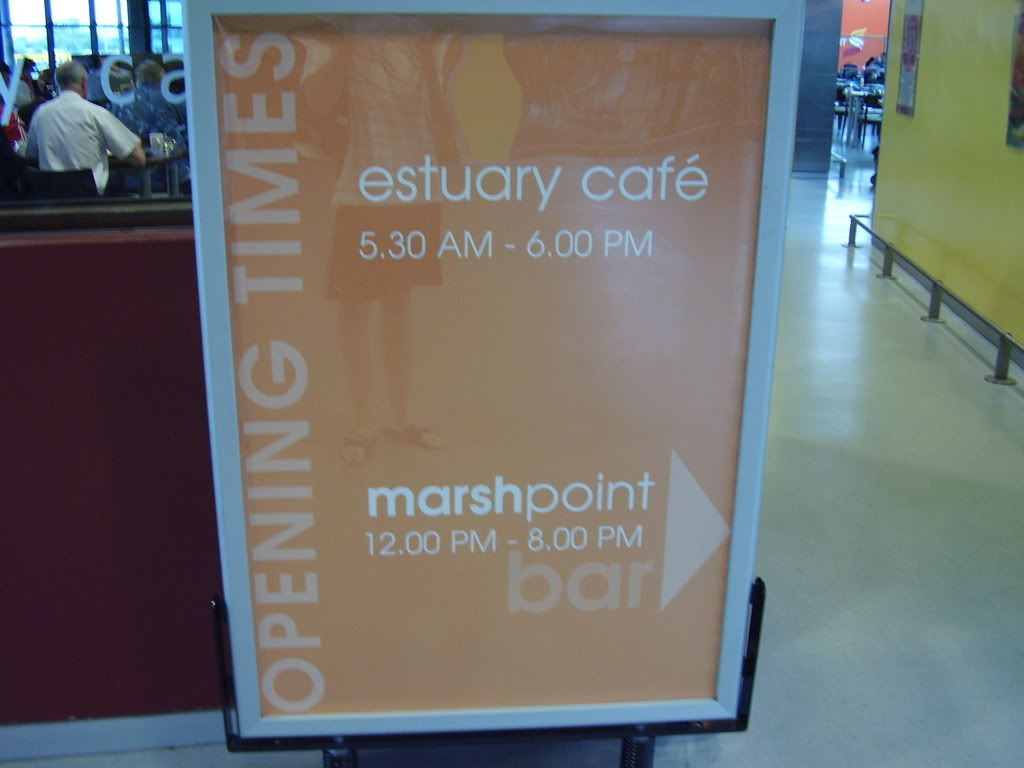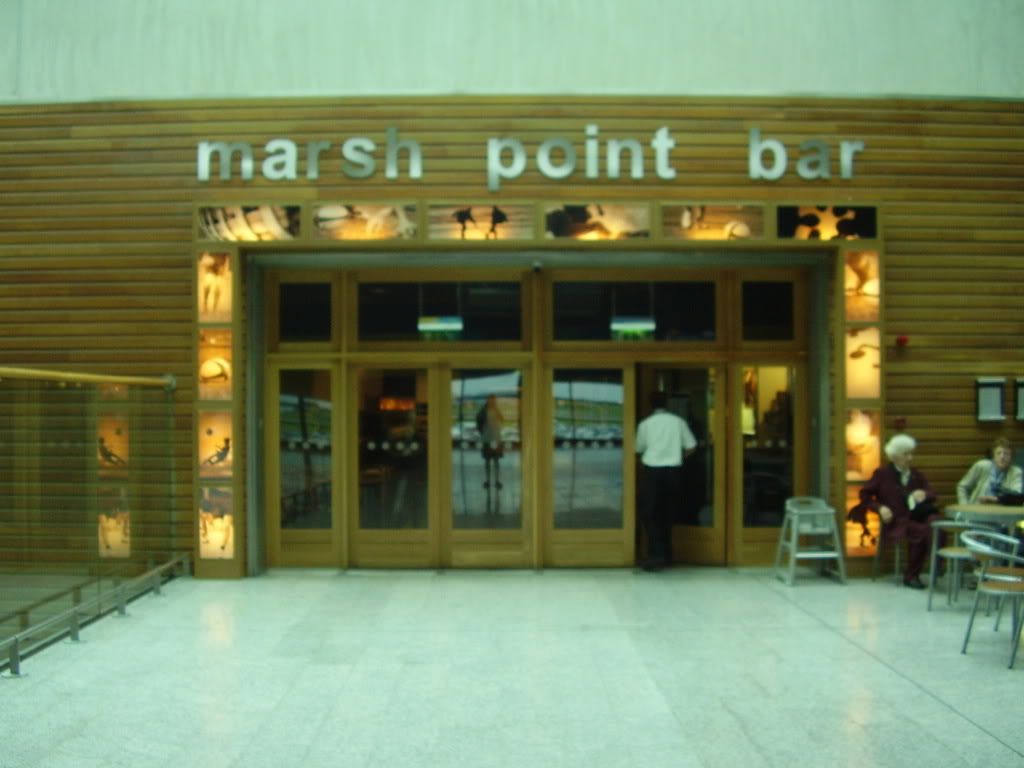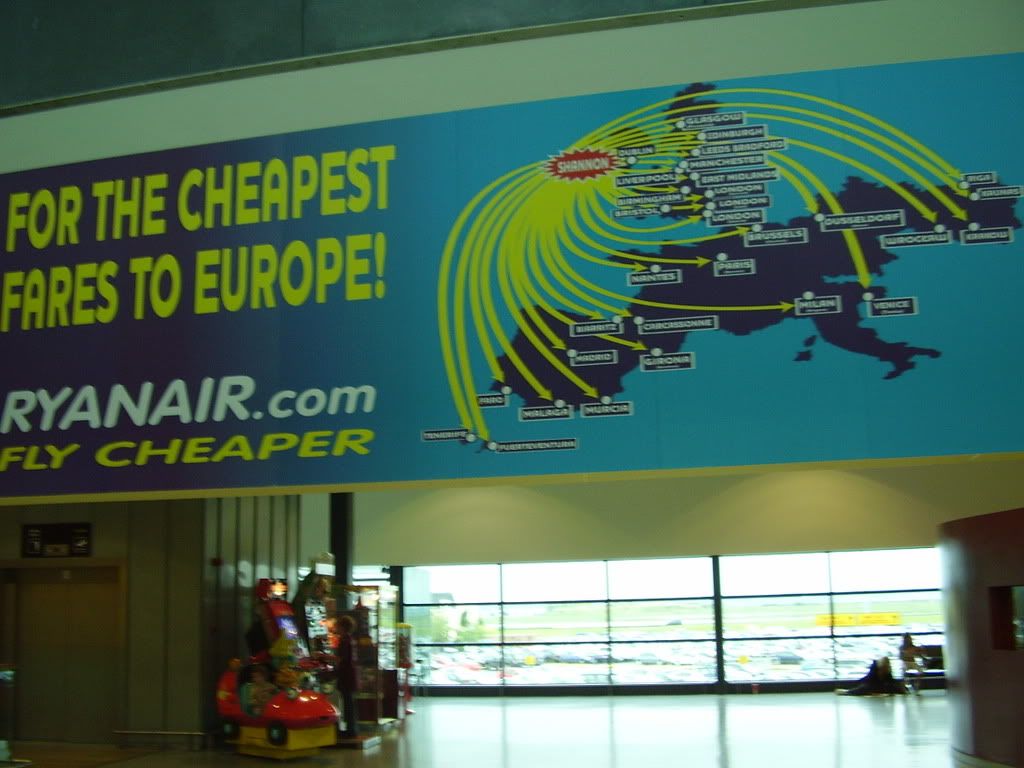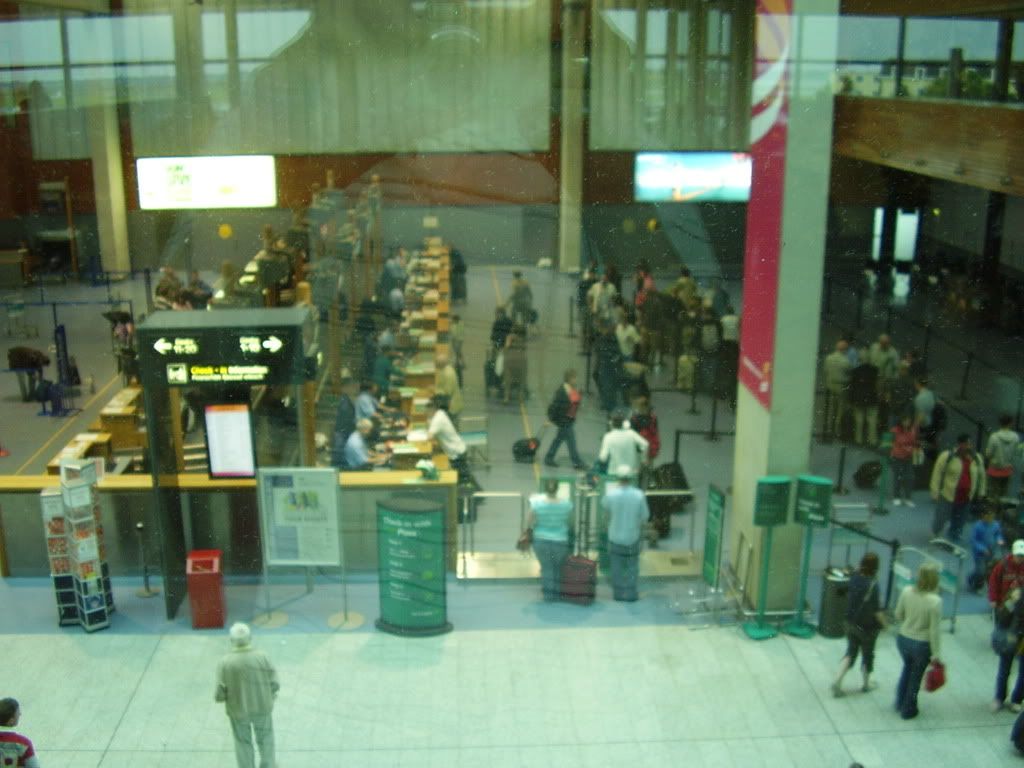 Then it was time to clear security [there's a whole new security section now, much bigger and brighter so we got through with barely any wait]. After browsing around duty free and the departure lounge I decided to go to the gate to see what was happening on the ramp.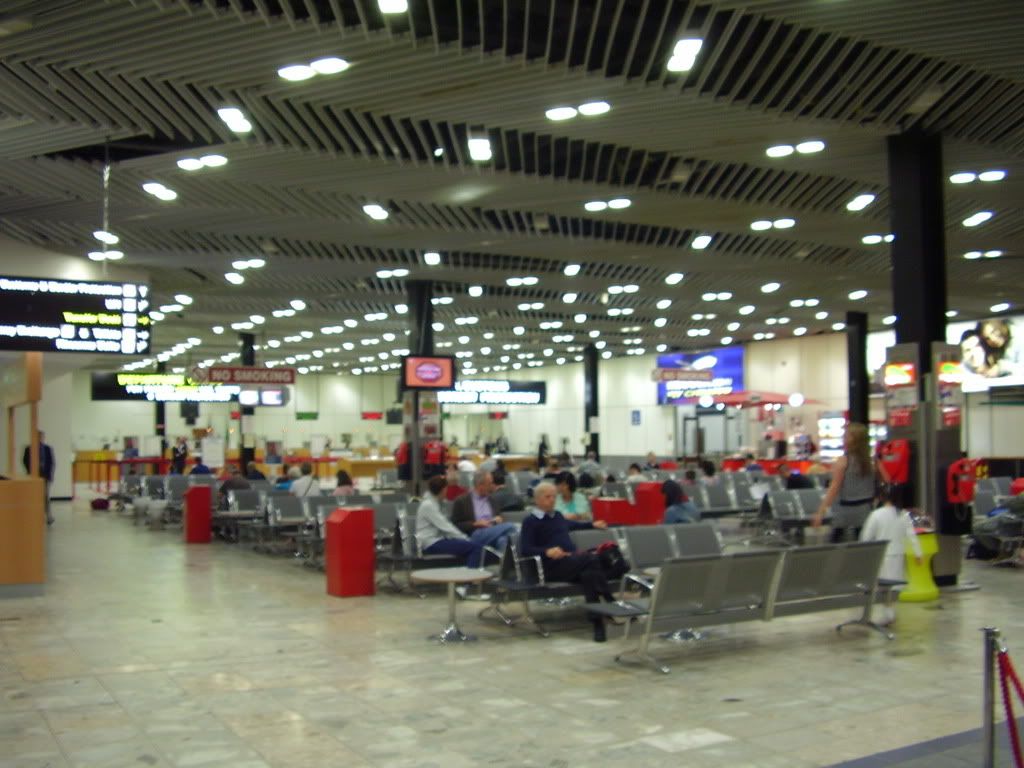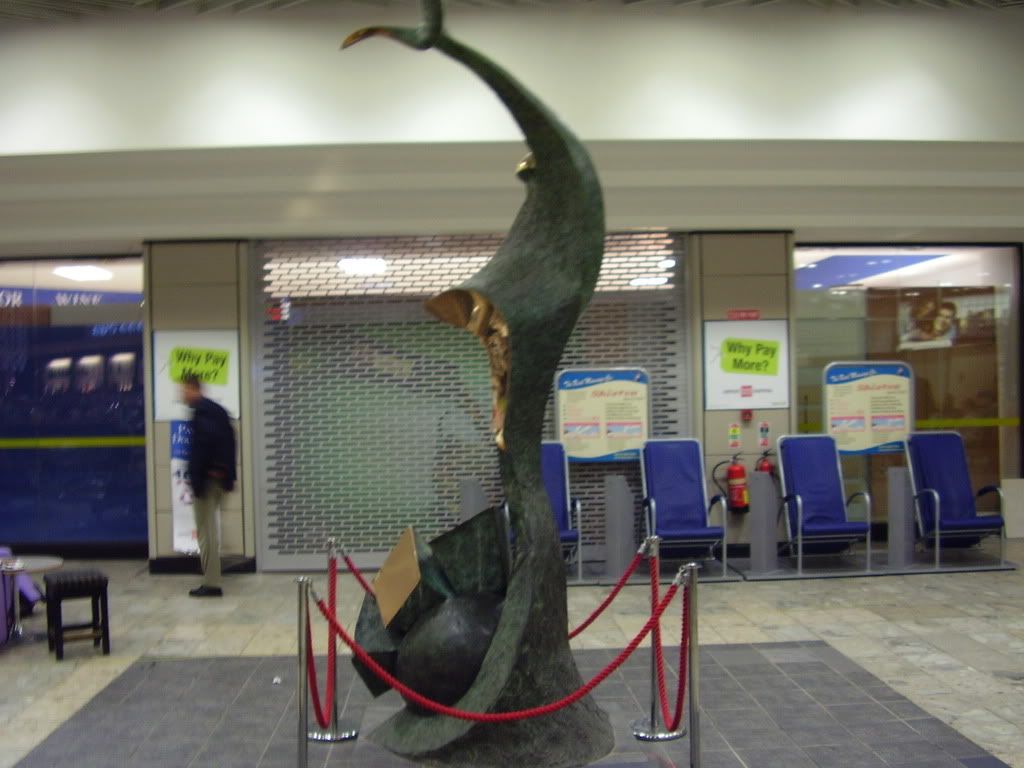 A sculpture dedicated to the world's first ever Duty Free shop here at Shannon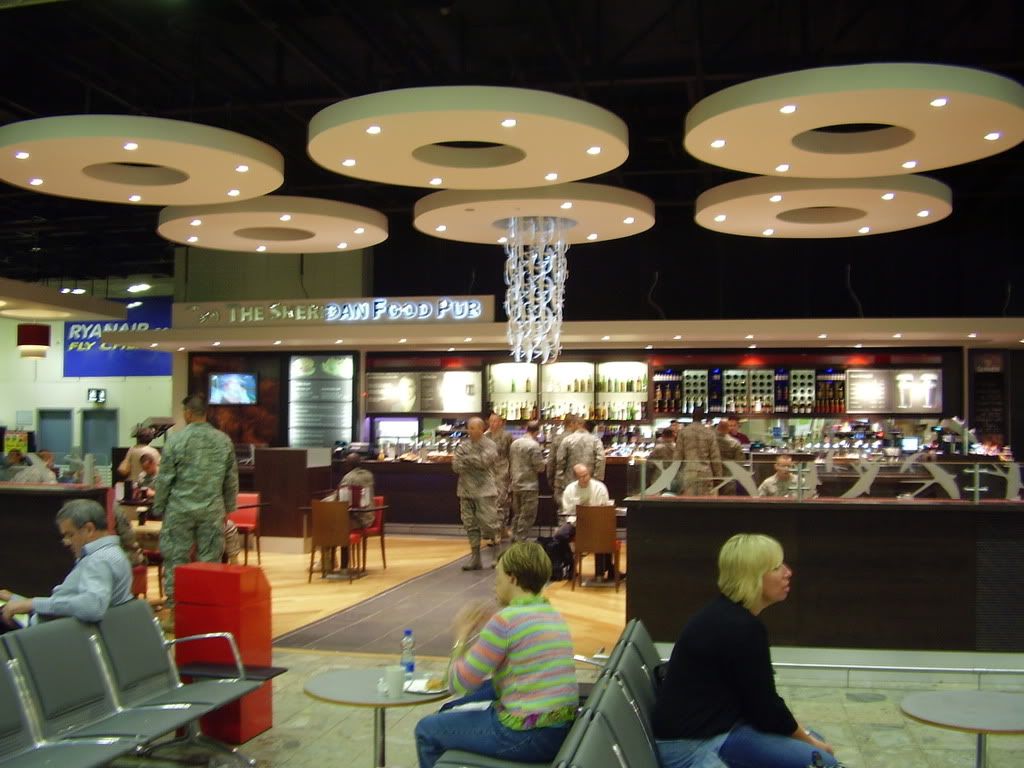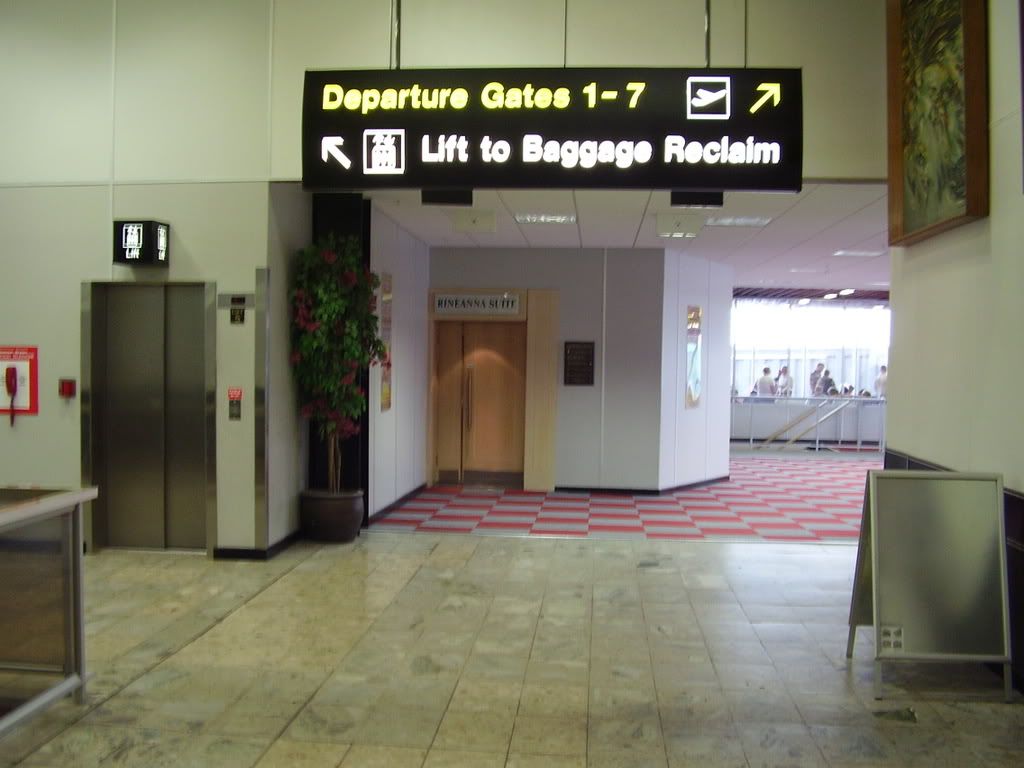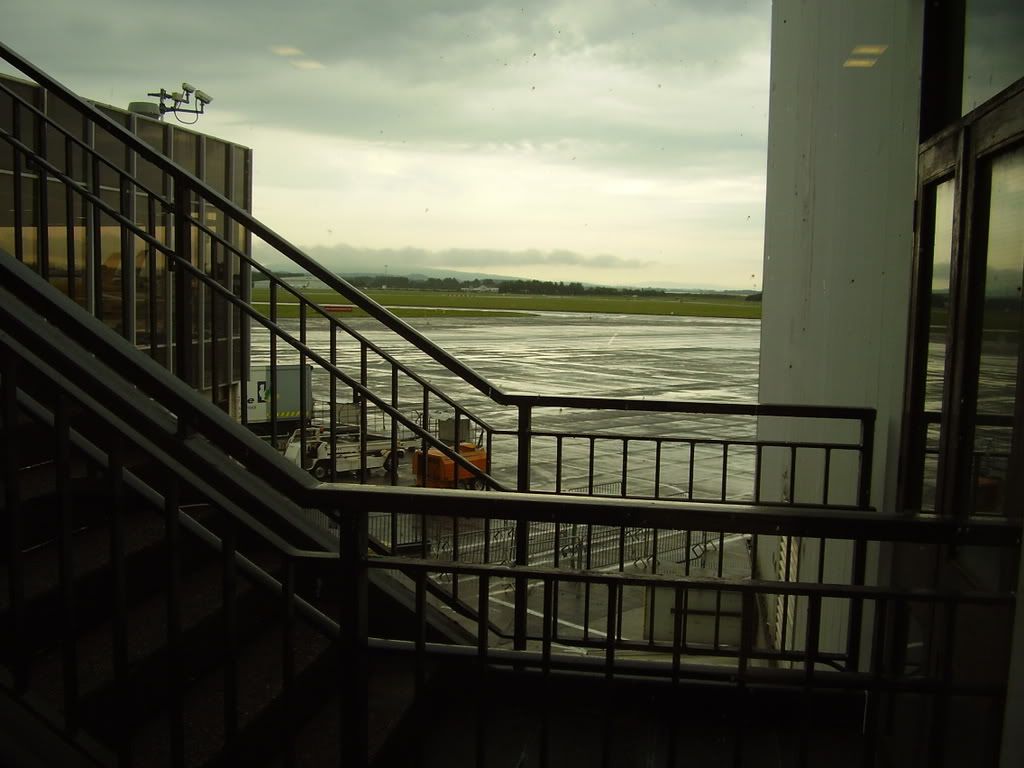 Pictures of heads of state who visited Shannon as you enter the domestic/EU hall leading to the boarding gates. Pictured here: JFK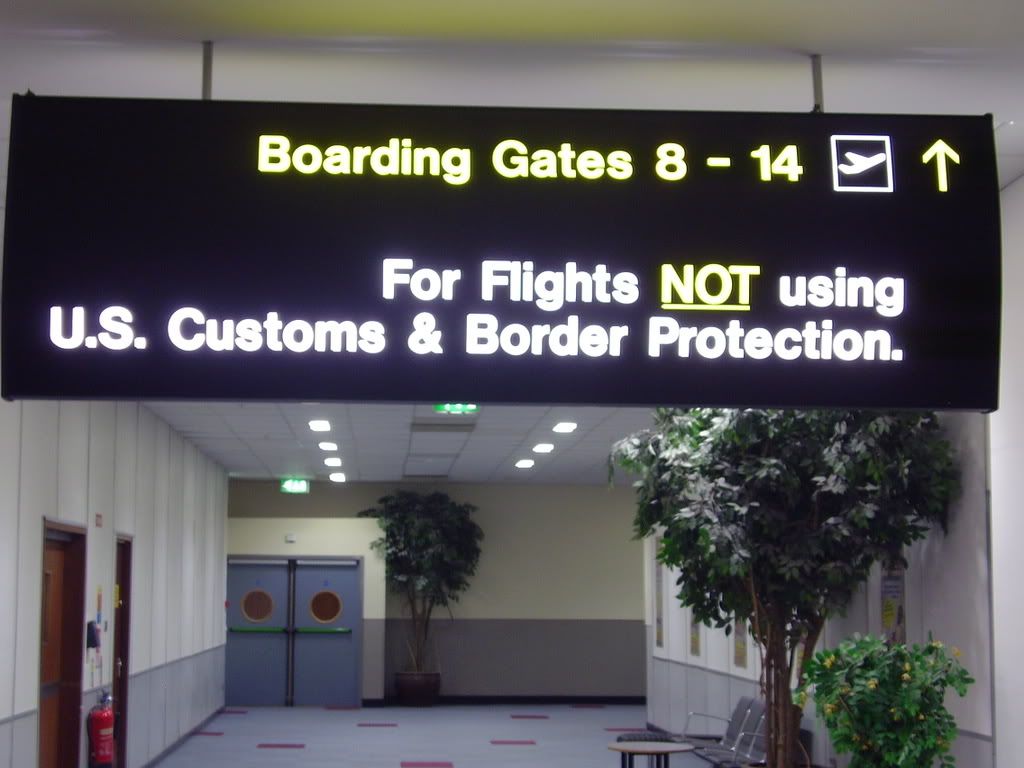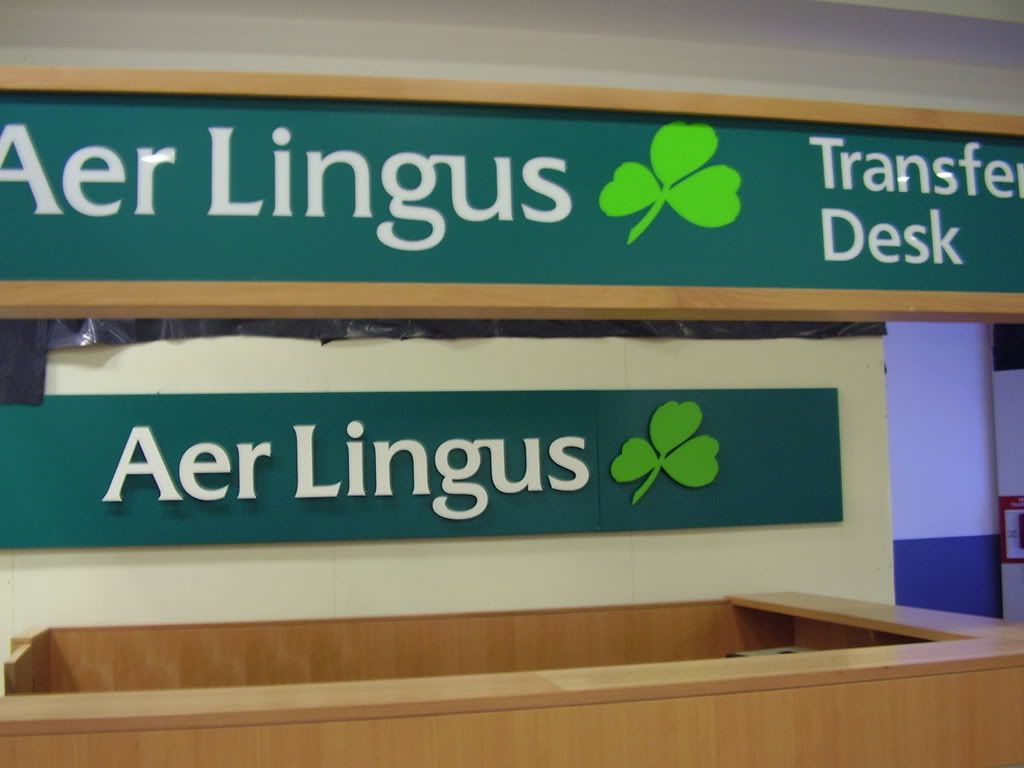 For those unfamiliar with Shannon Airport, Gates 1-6 are seperated from Gates 7-14 as only flights using US CBP at SNN use Gates 7-14. At the gate we were greeted with another security check that involved looking into people's carry-ons. Today the man checking them simply opened the bag, barely looked down and closed it again. A joke really. Boarding opened on time at about 11:55. I'd estimate about 100-150 passengers got on here, that's a good sign.
Delta Air Lines flight DL112 taxiing for departure to New York City (JFK)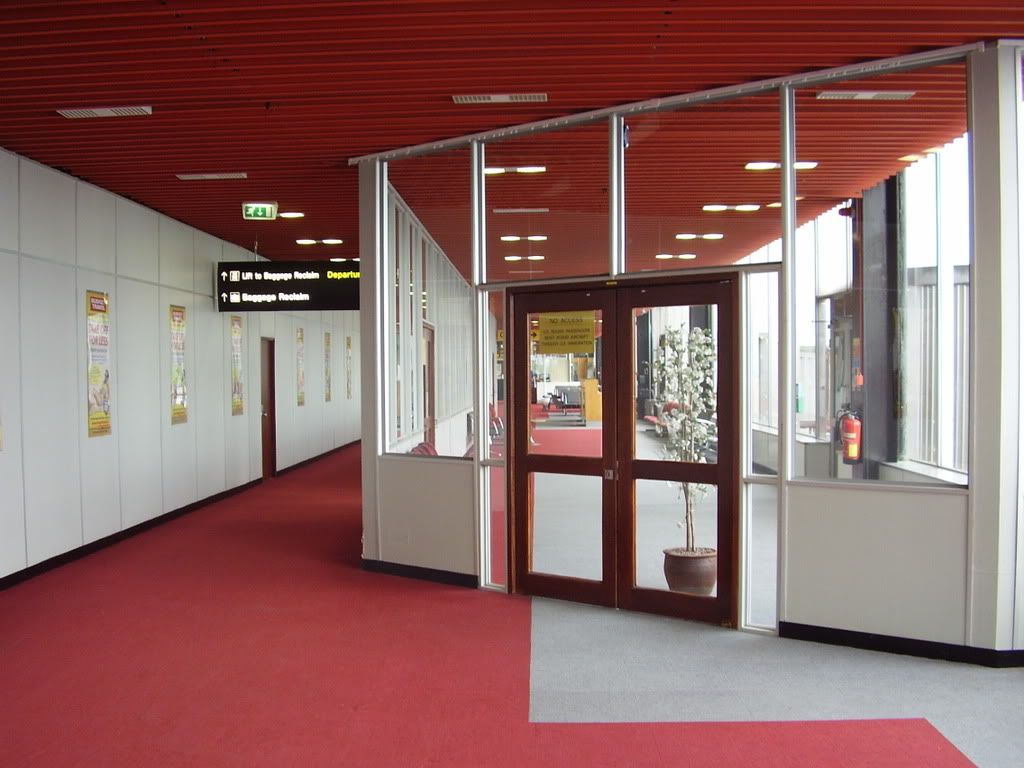 The doors blocking entry to Gates 7-14[yes, they were locked
]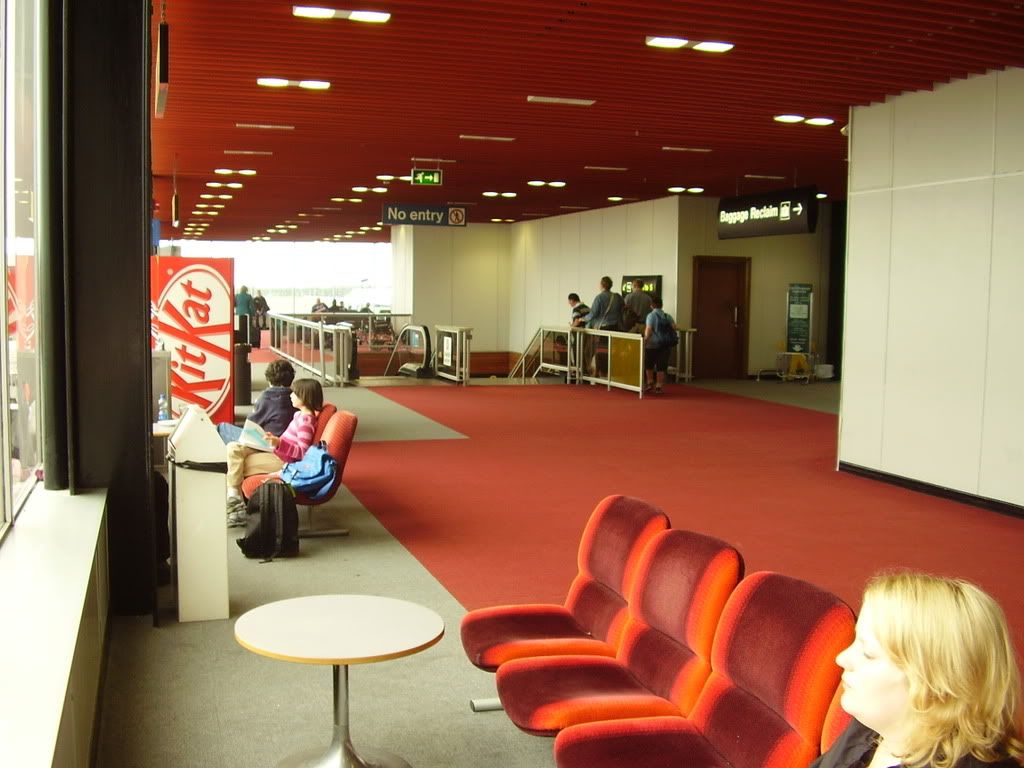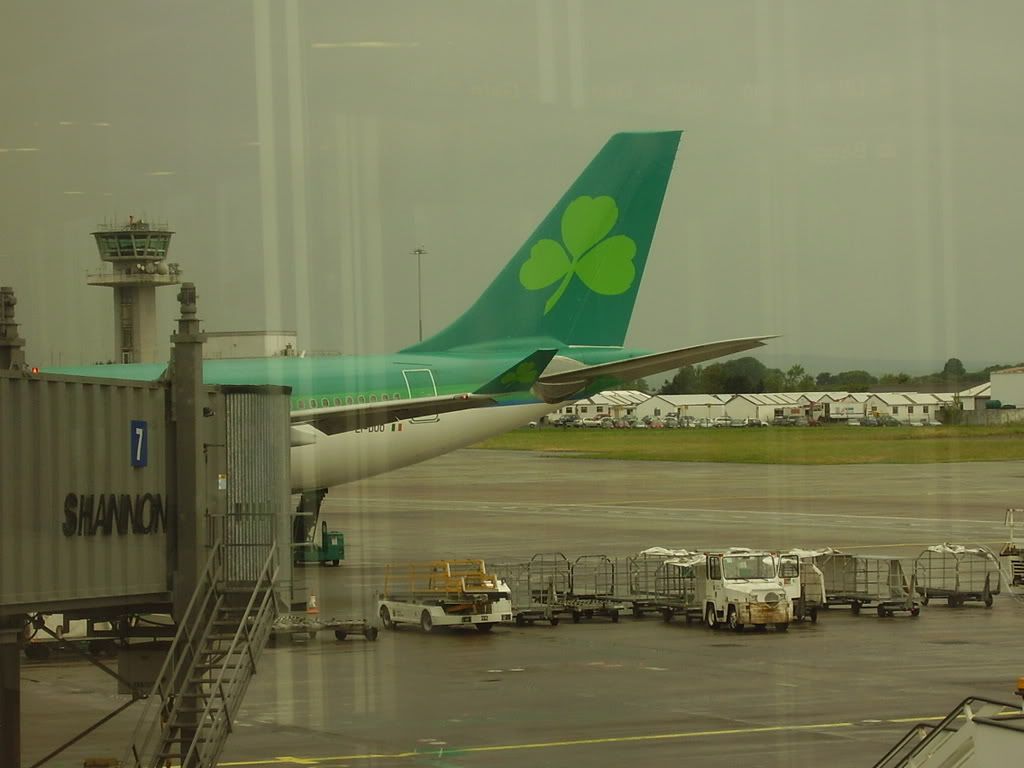 EI-DUO (St. Columba) would later depart for New York City (JFK)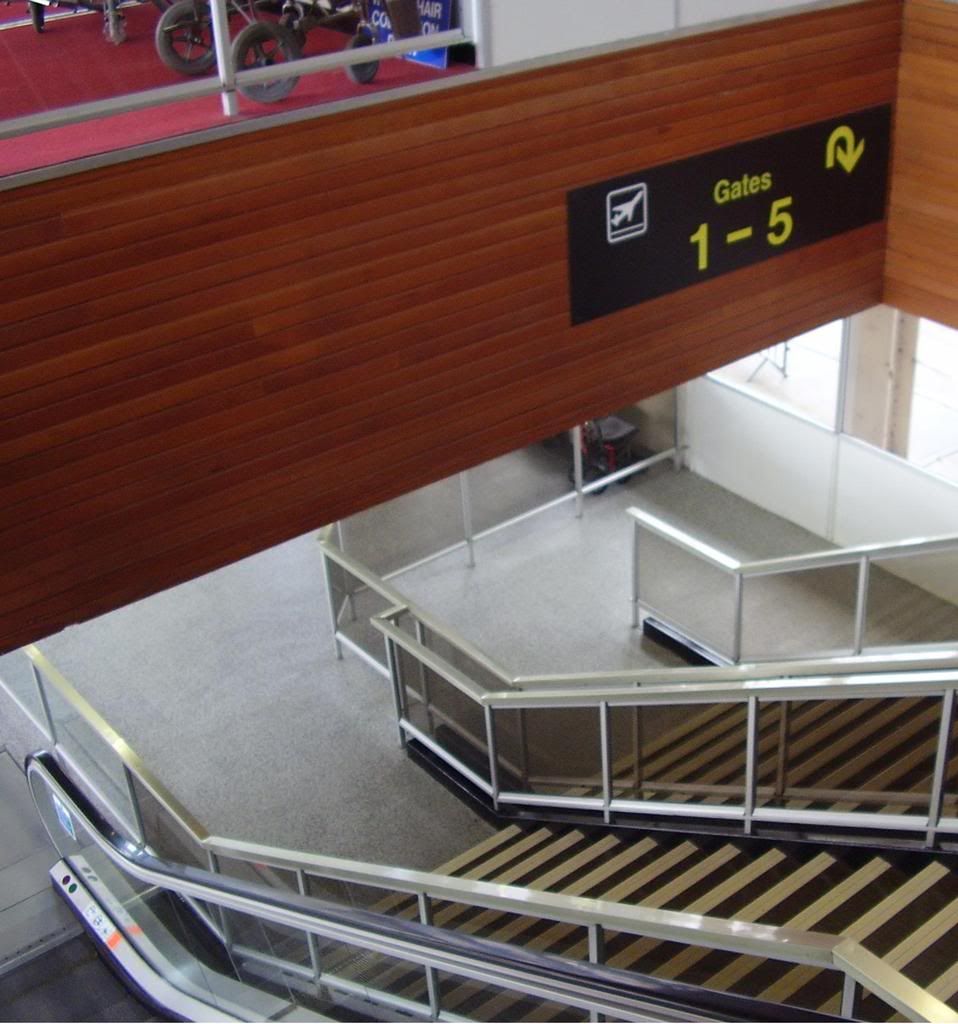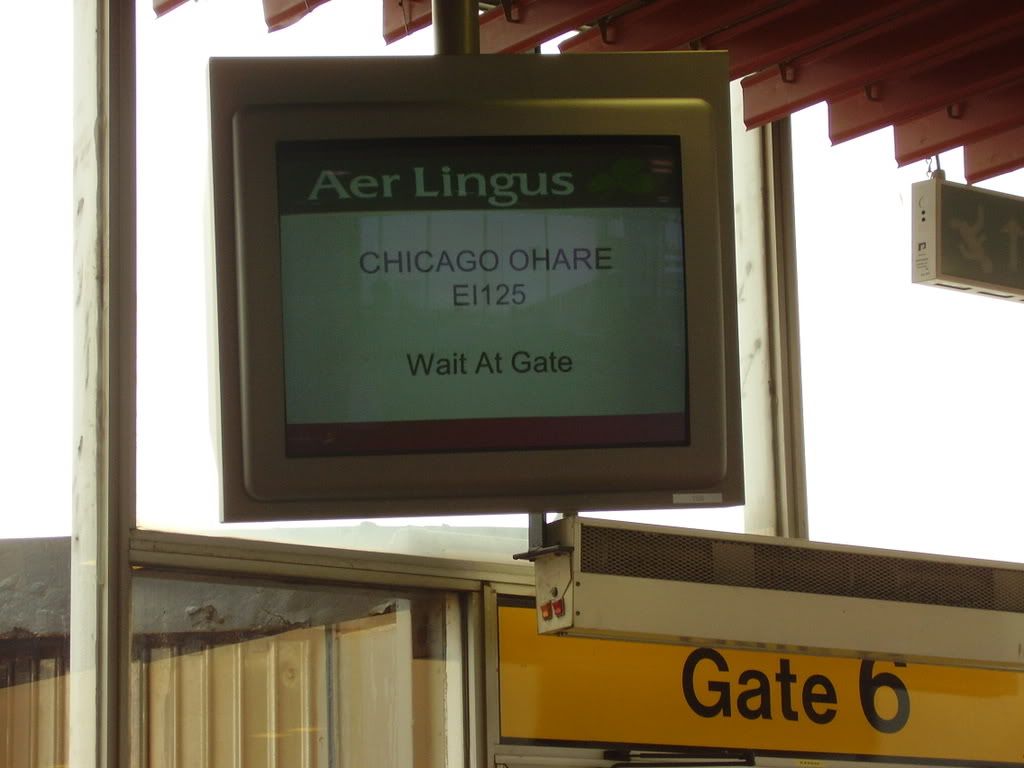 Chicago "O'Hare" if you don't mind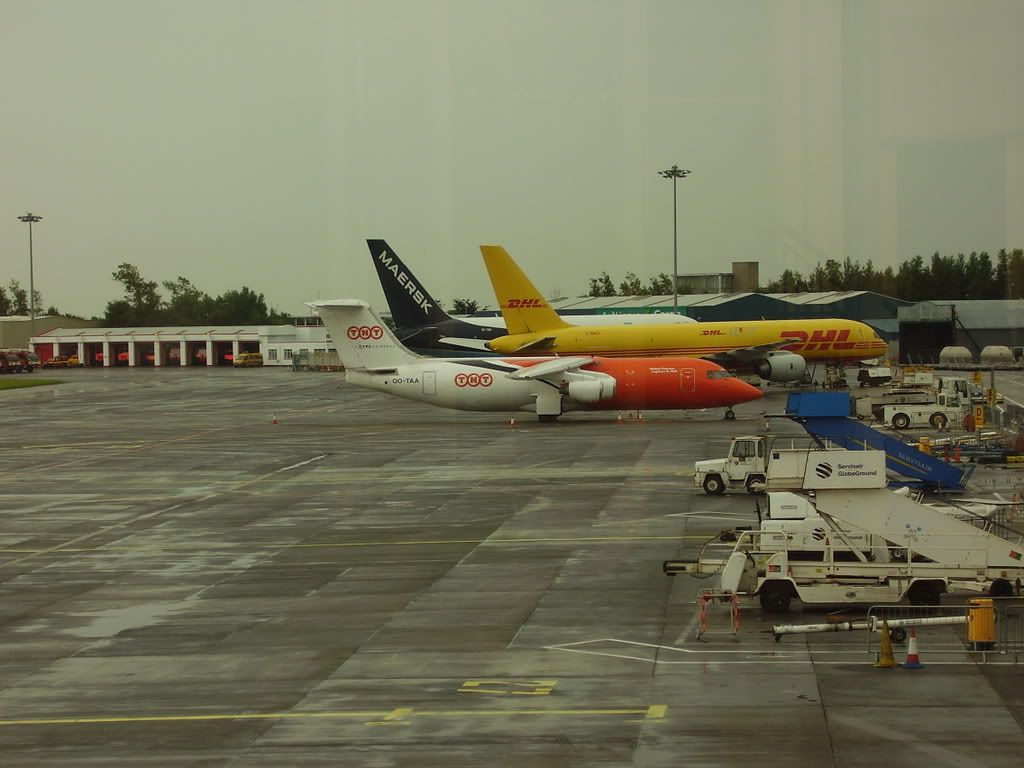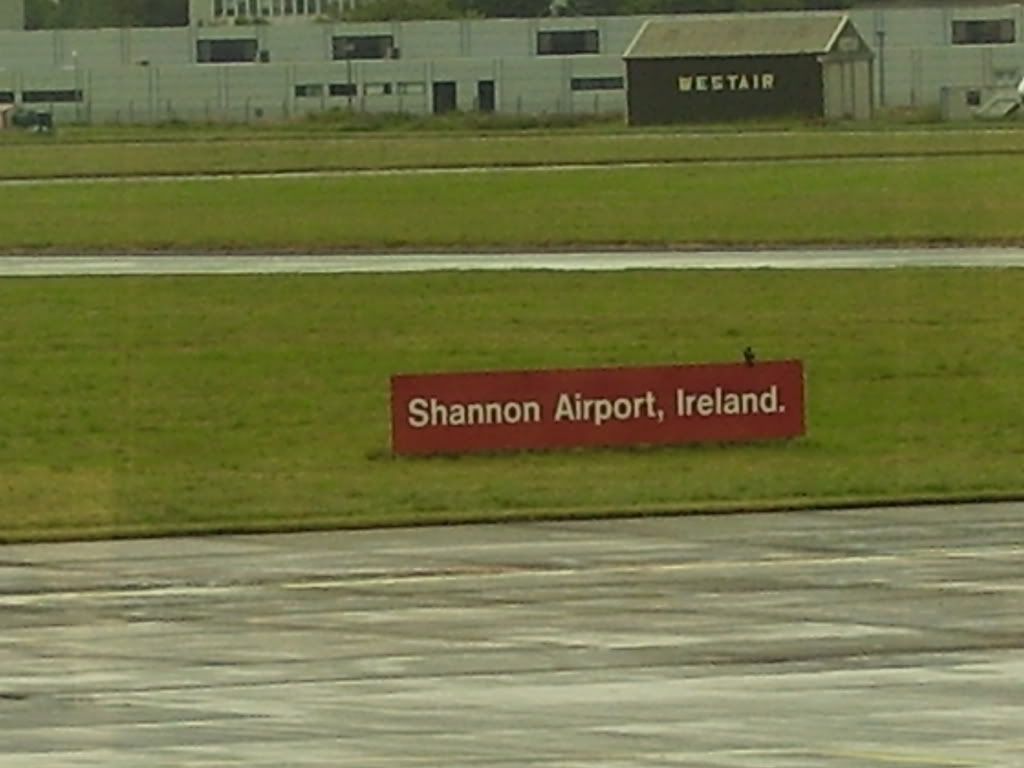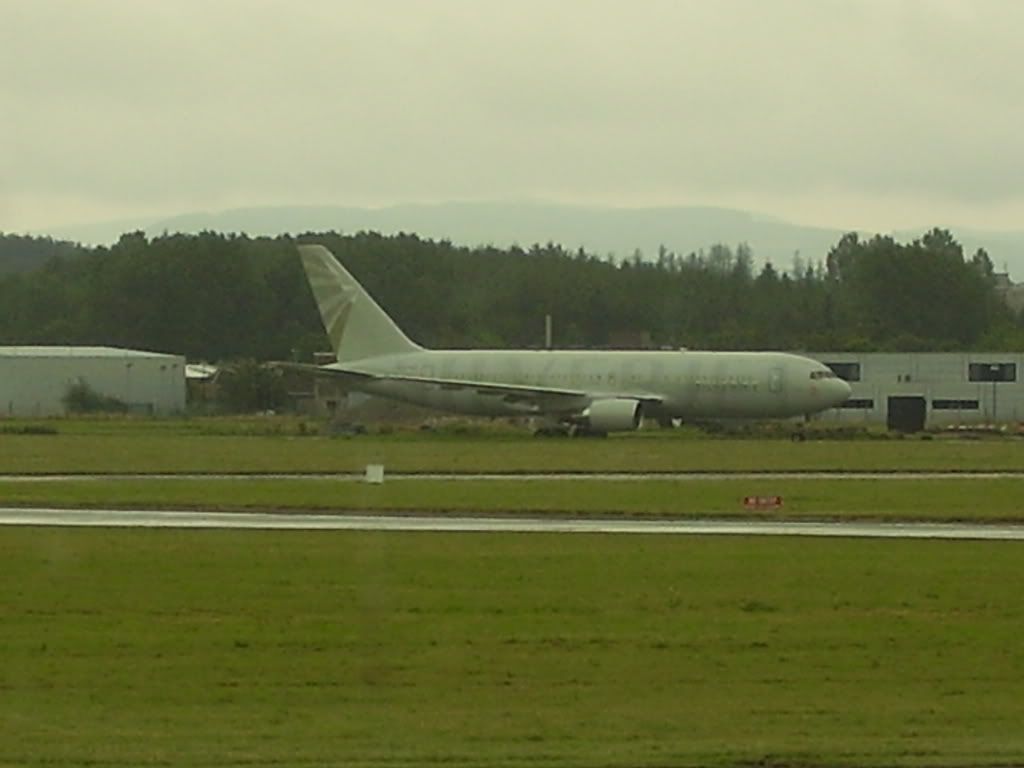 I saw 3 aircraft belonging to the now bankrupt Silverjet parked here. Anyone know why?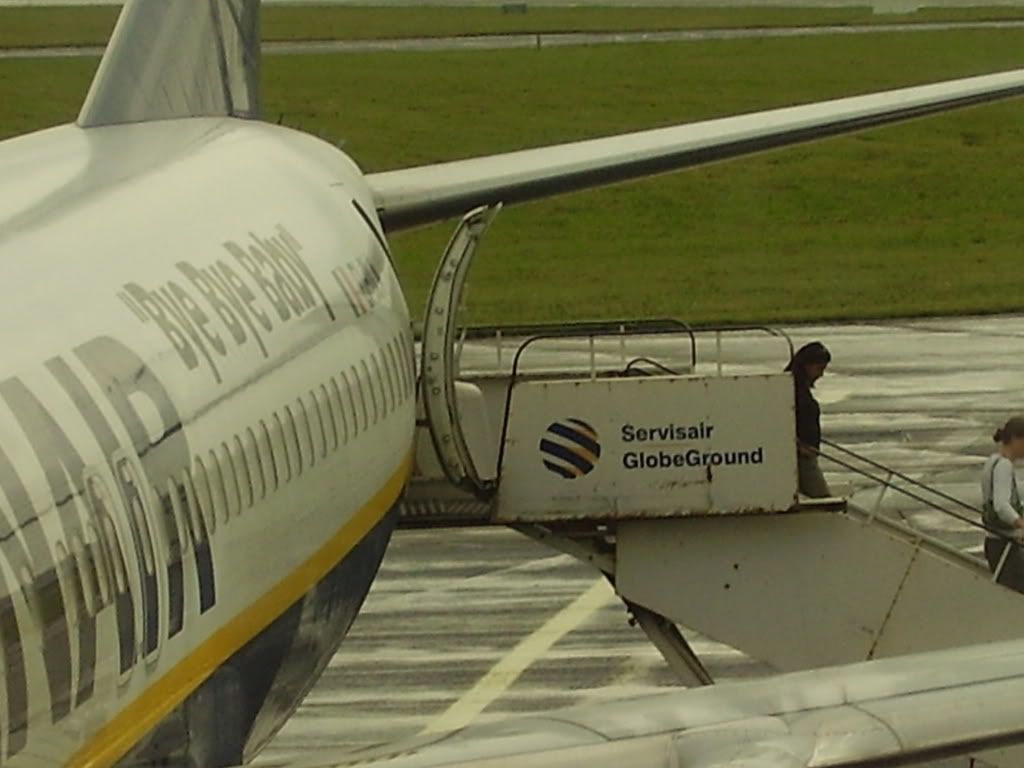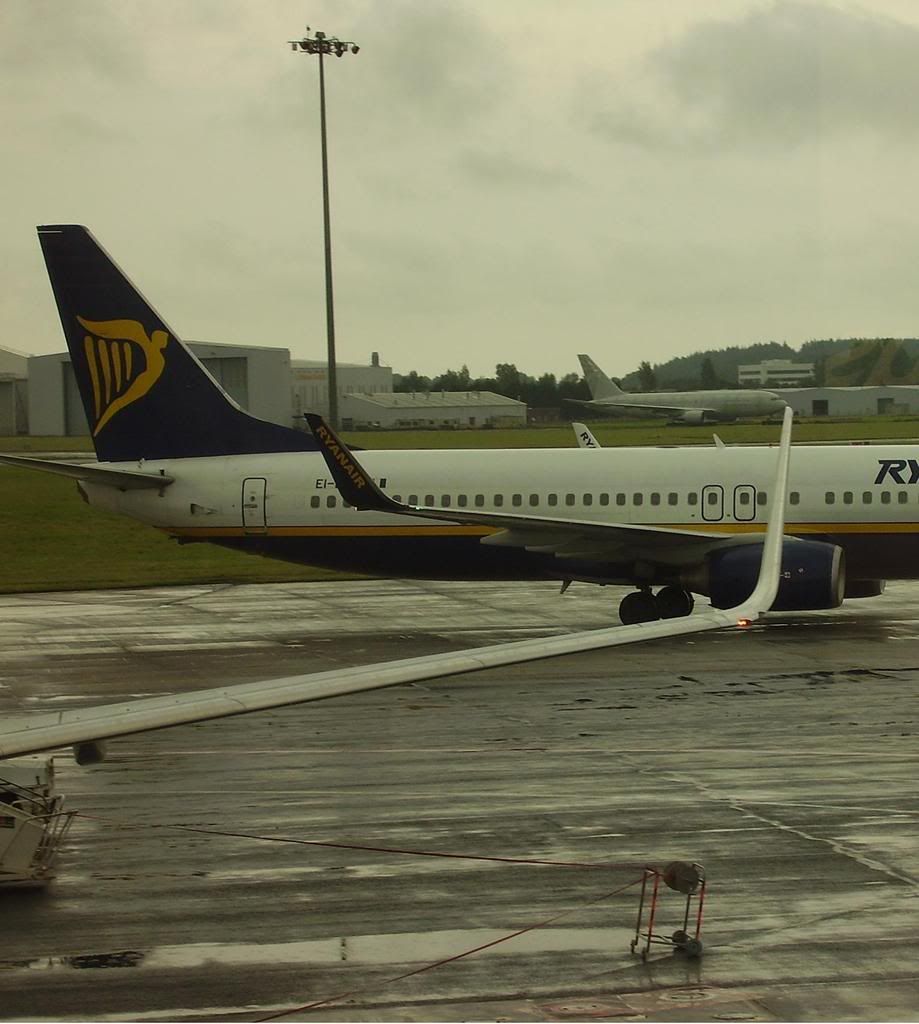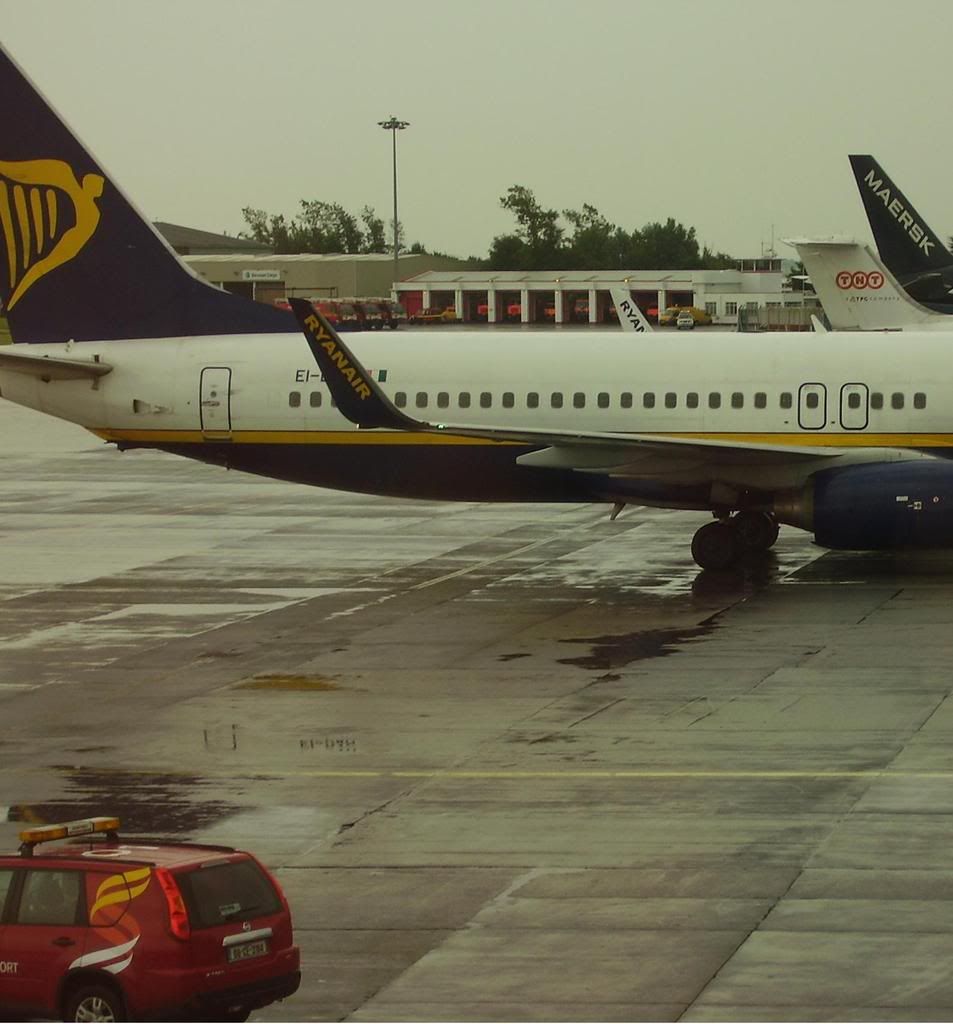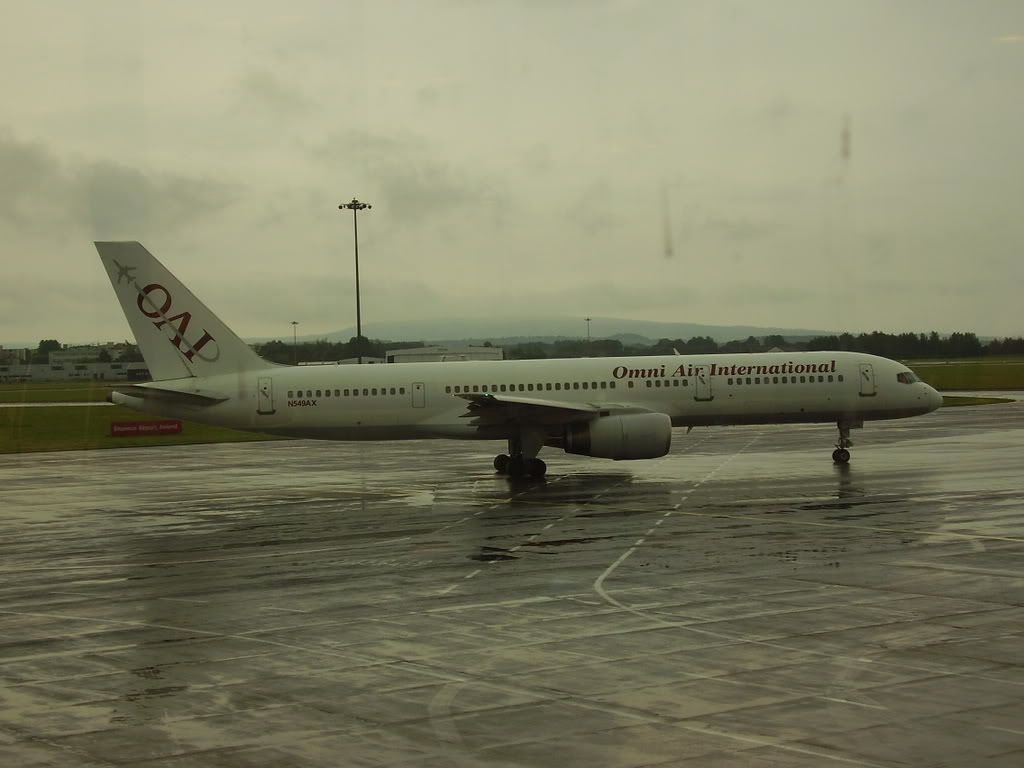 Boarding was fast and as soon as everyone was aboard Captain Driscall welcomed us and he projected a flight time to Dublin of 30 minutes. He said the rain hadn't reached Dublin yet and expected a fairly comfortable flight. Pushback was at 12:26 and takeoff was at 12:36. Glad to be on this aircraft as it's EI's newest long-haul [just delivered last year]. It has Audio/Video on Demand which made the flight seem way shorter than usual. As of winter 2008/09 most of the EI widebody fleet will be upgraded to this standard.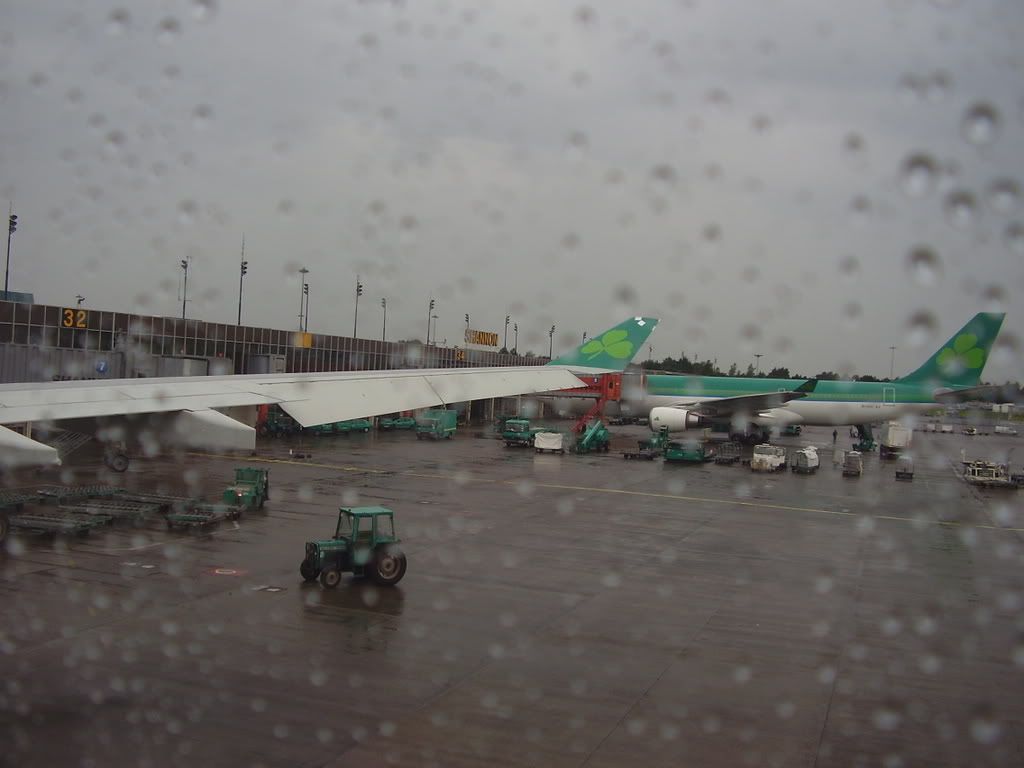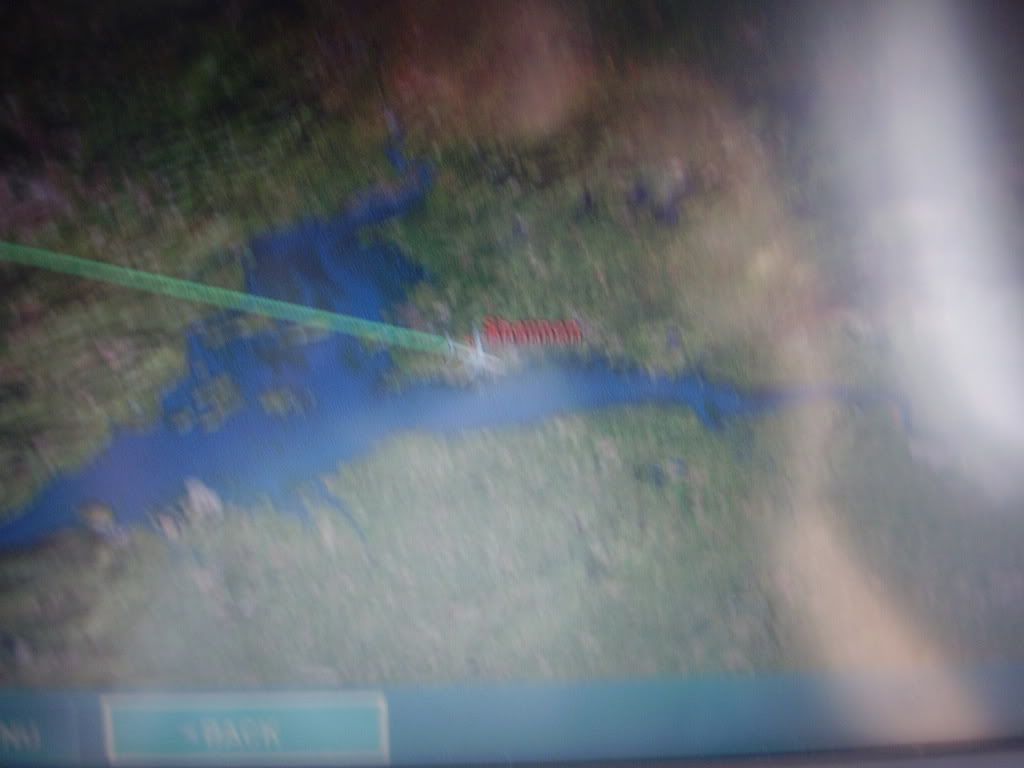 Flightmap
On the taxi to Runway 24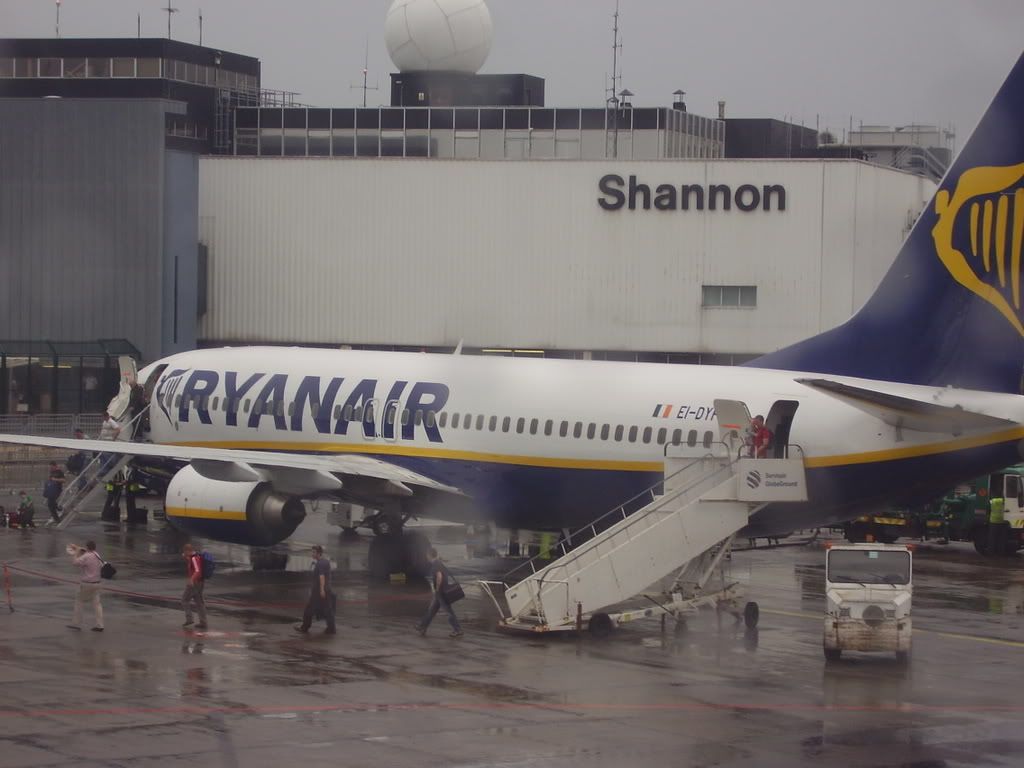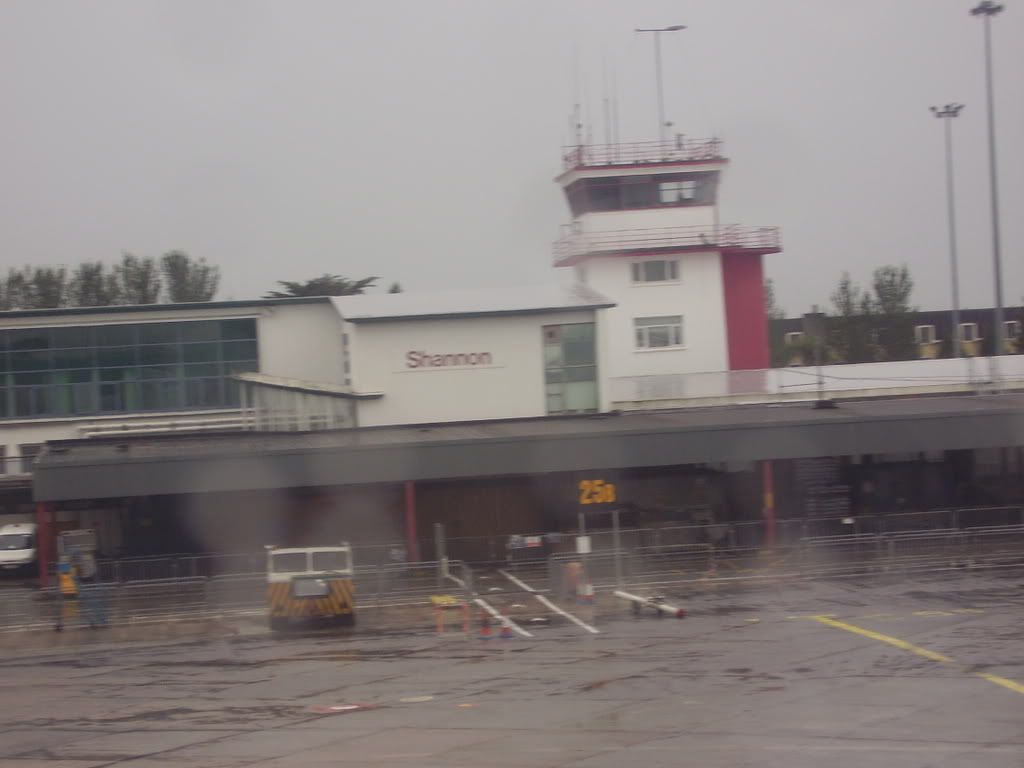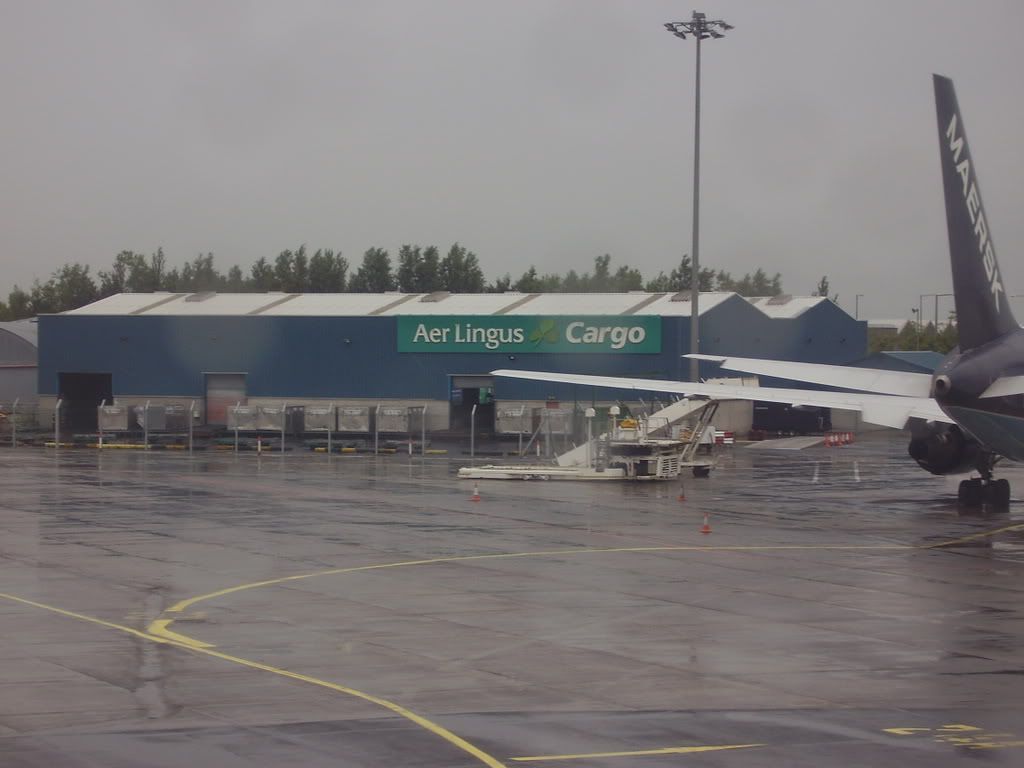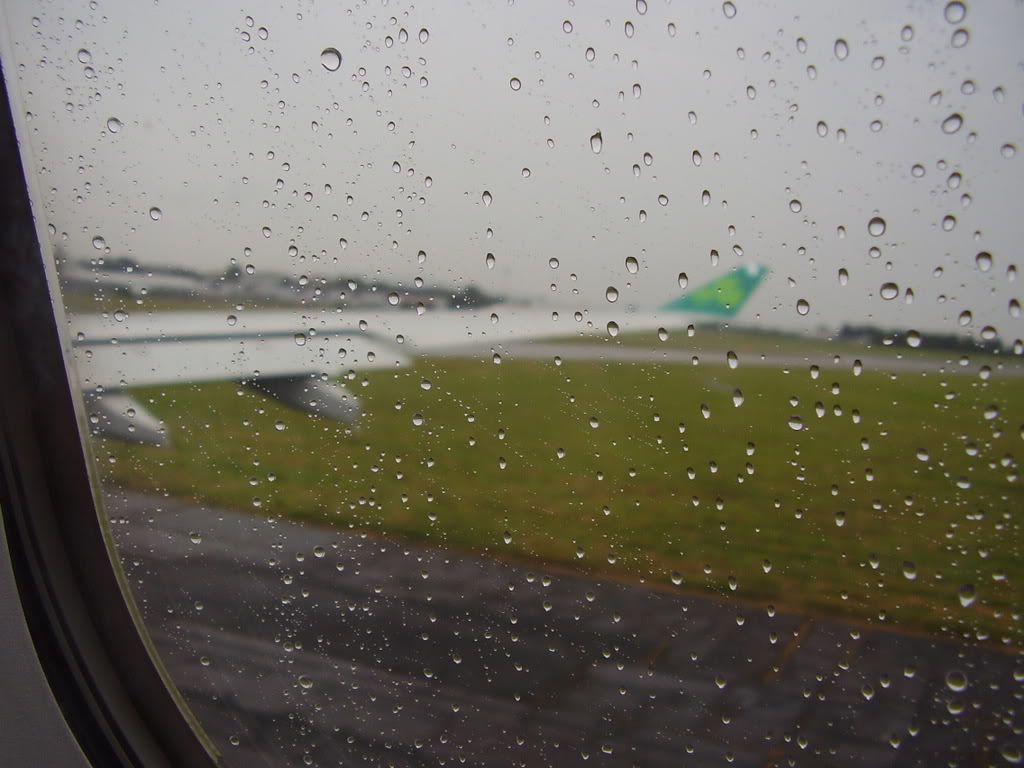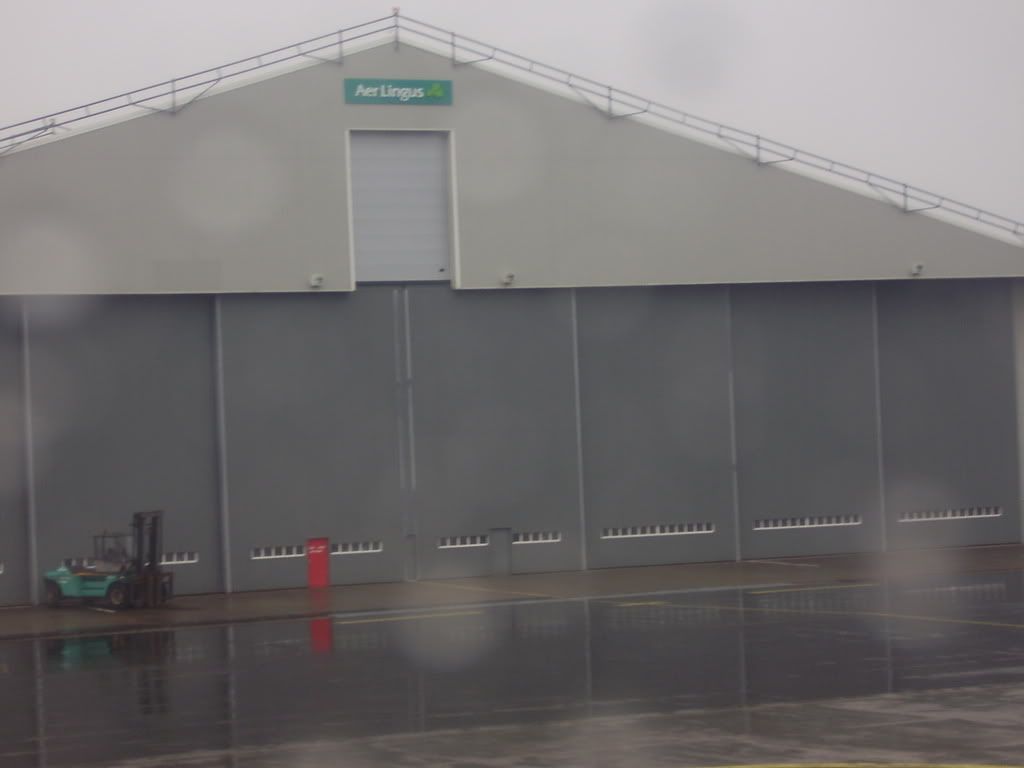 Aer Lingus hangar
Don't know what this bird is doing at SNN?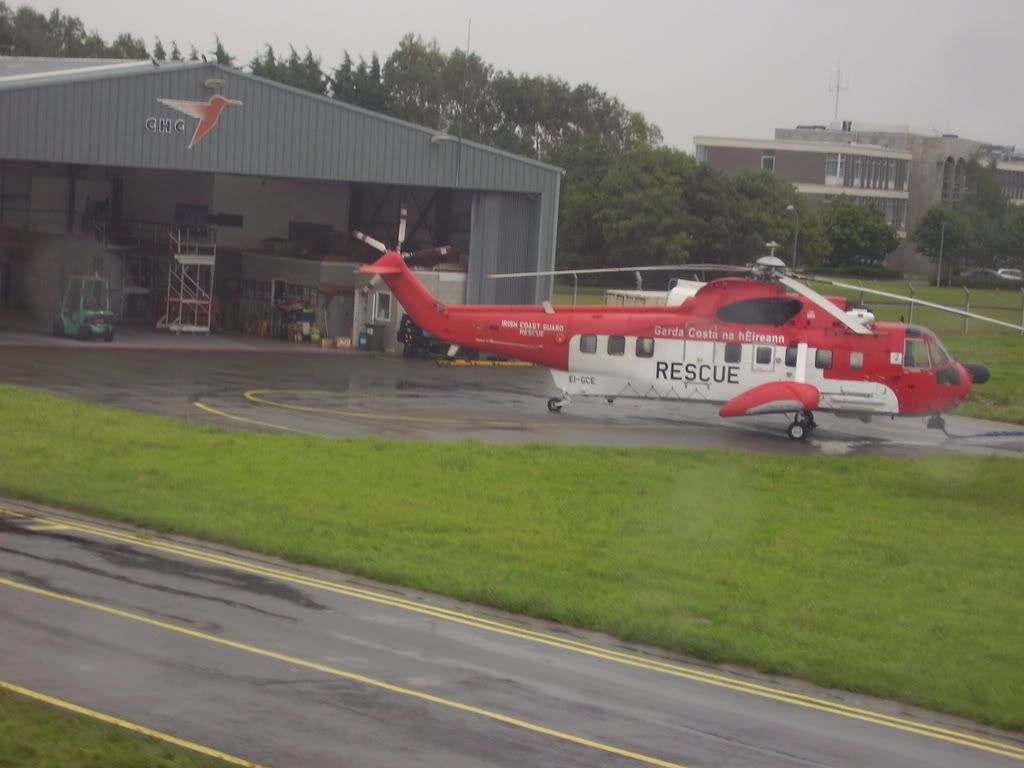 Shannon coastguard helicopter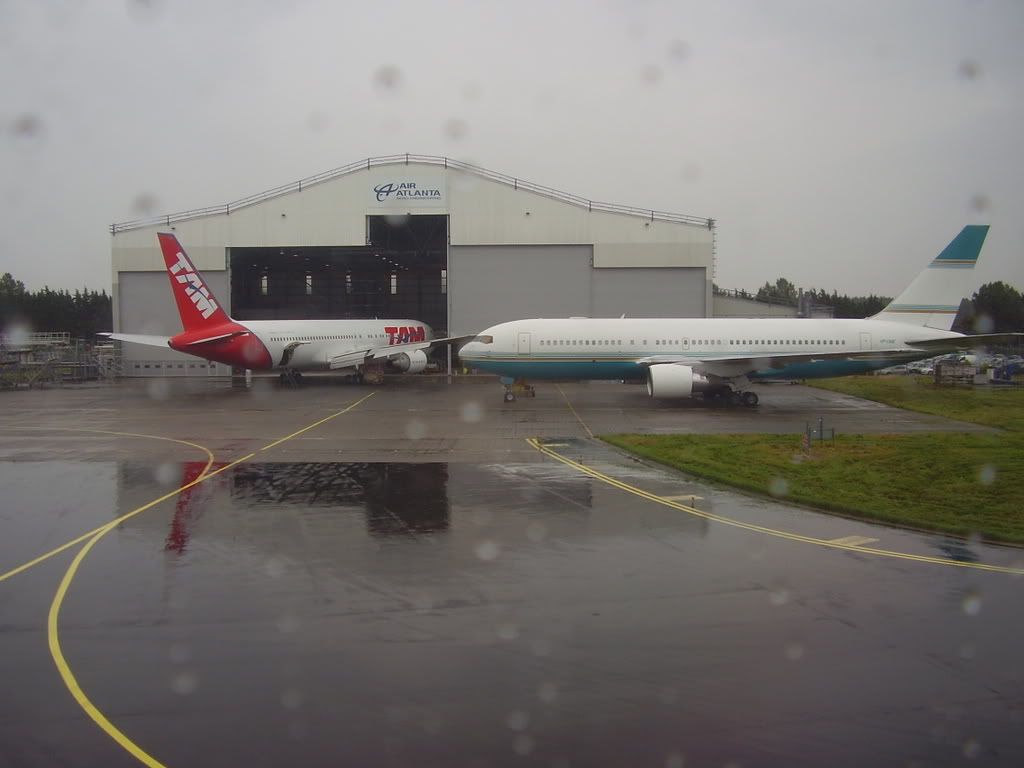 We were cleared for immediate takeoff and turned right towards Dublin. Our cruising altitude was 13,000 feet.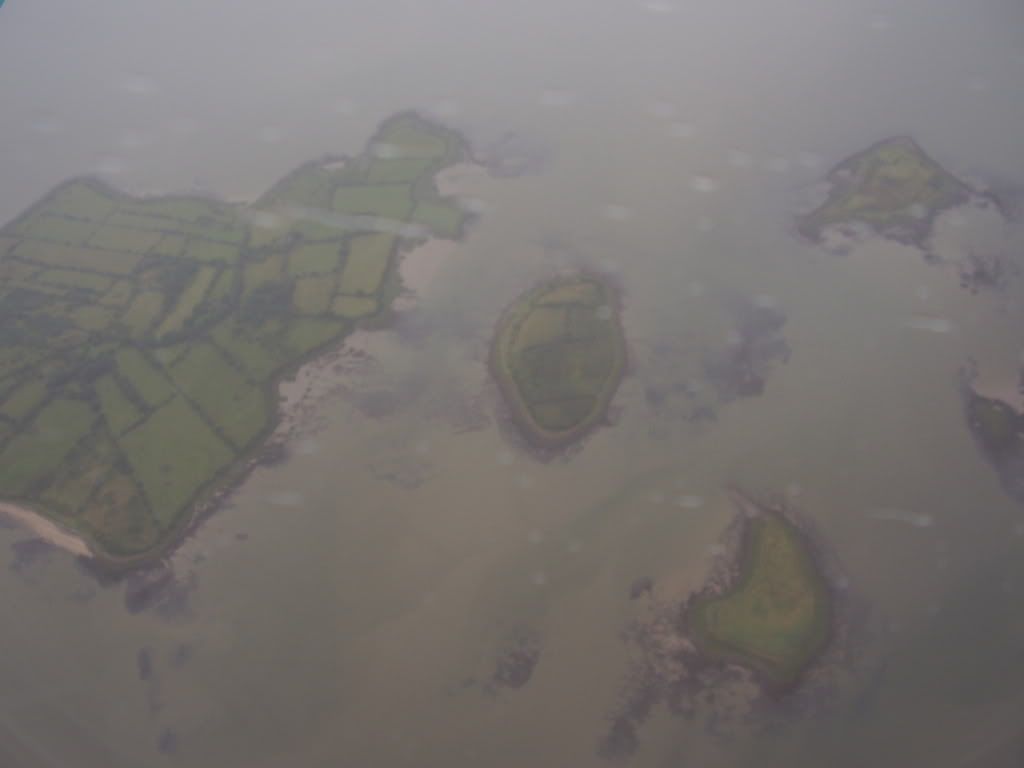 Then we started a rather steep descent. I was surprised because as we tookoff on RWY24 at SNN surely we'd be landing on RWY28 at DUB. But the winds were easterly here so we flew straight in for a Runway 10 approach. The approach was bumpy with the crew struggling to keep the aircraft in line with the runway. Touchdown was at 13:05.
Landing at DUB
We exited via taxiway E2, using up most of the runway. After turning left we stopped and the captain announced that due to gate congestion we would have to wait for a gate to become available. He said it was currently being occupied by American Airlines, which, ironically enough was also on its way to Chicago (AA93). At 13:19 we started moving again and arrived on stand at 13:20.
Some aircraft spotted at Dublin were an AirBaltic 757 bound for Riga, Luxair CRJ from Luxembourg City, Continental Airlines 757 from Newark, US Airways 757 from Philadelphia and a British Airways 737 bound for London (LGW). I noticed a Ryanair aircraft in a hanger
past all the Terminal 2 construction.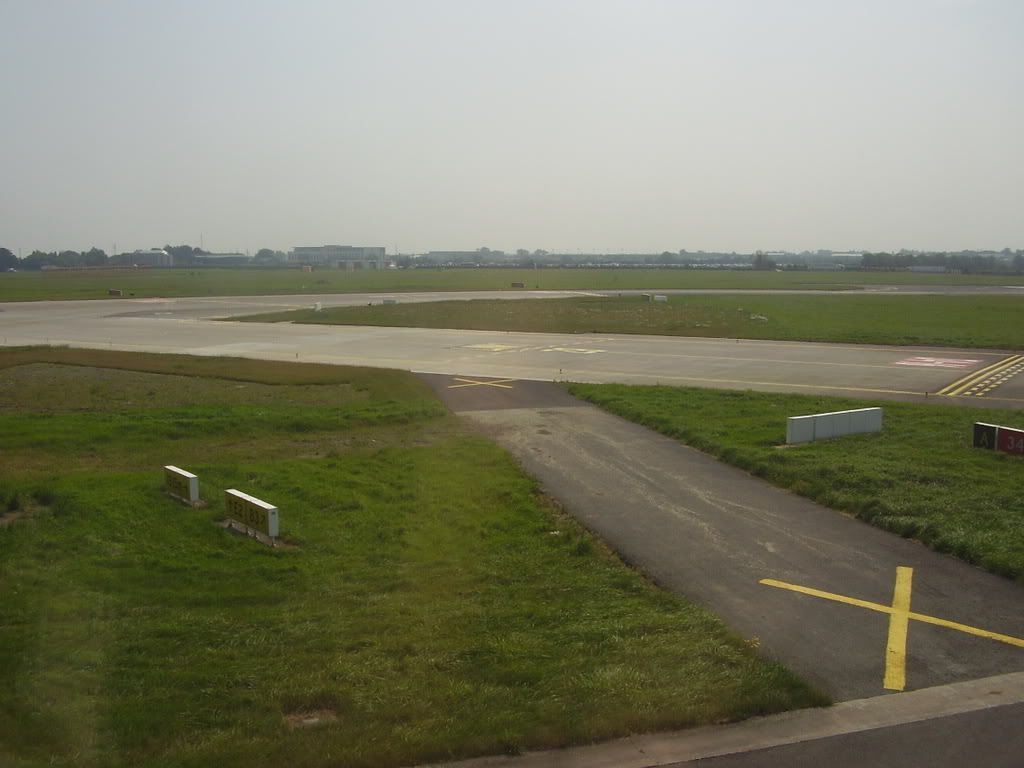 Waiting for a gate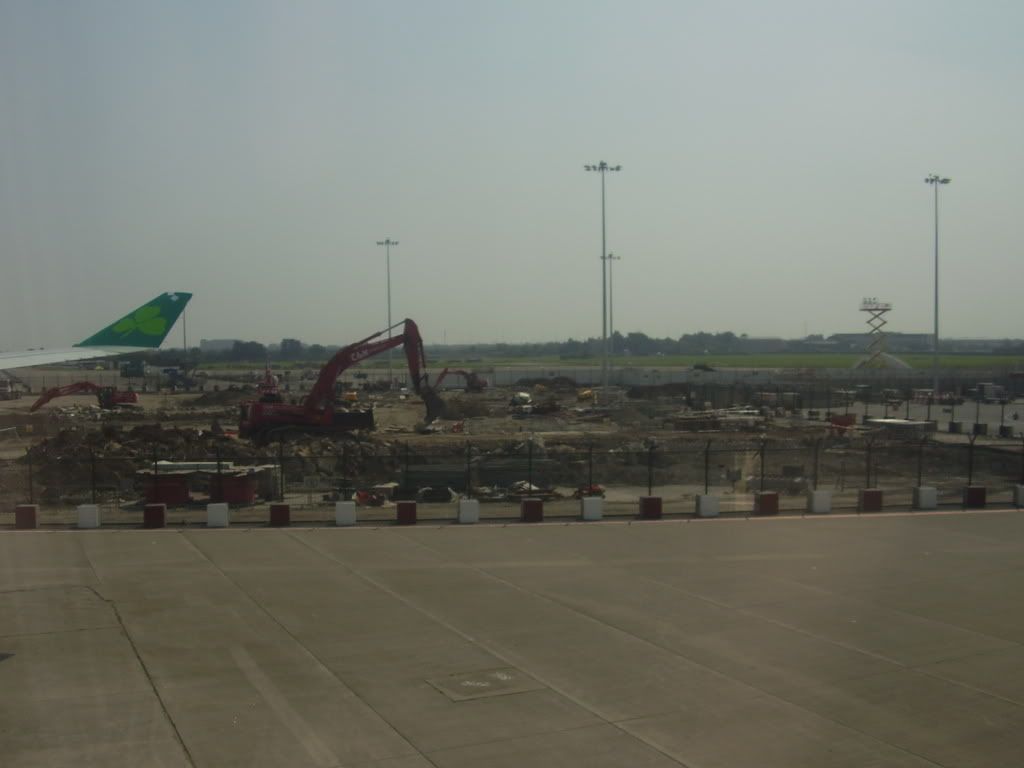 Construction for Terminal 2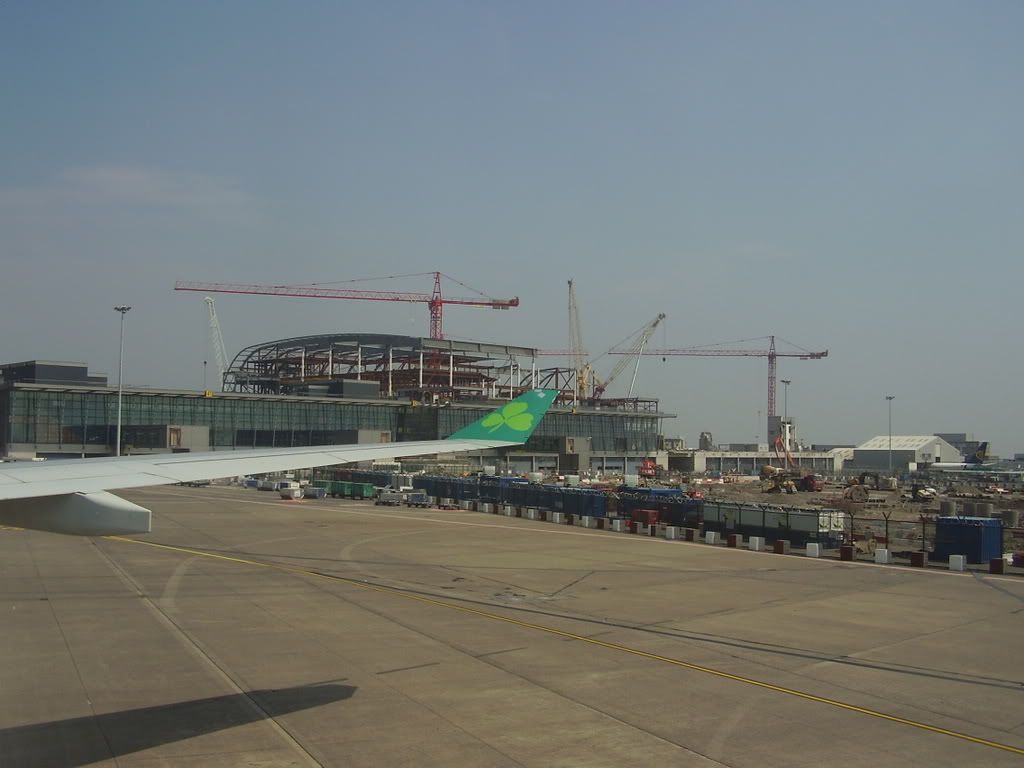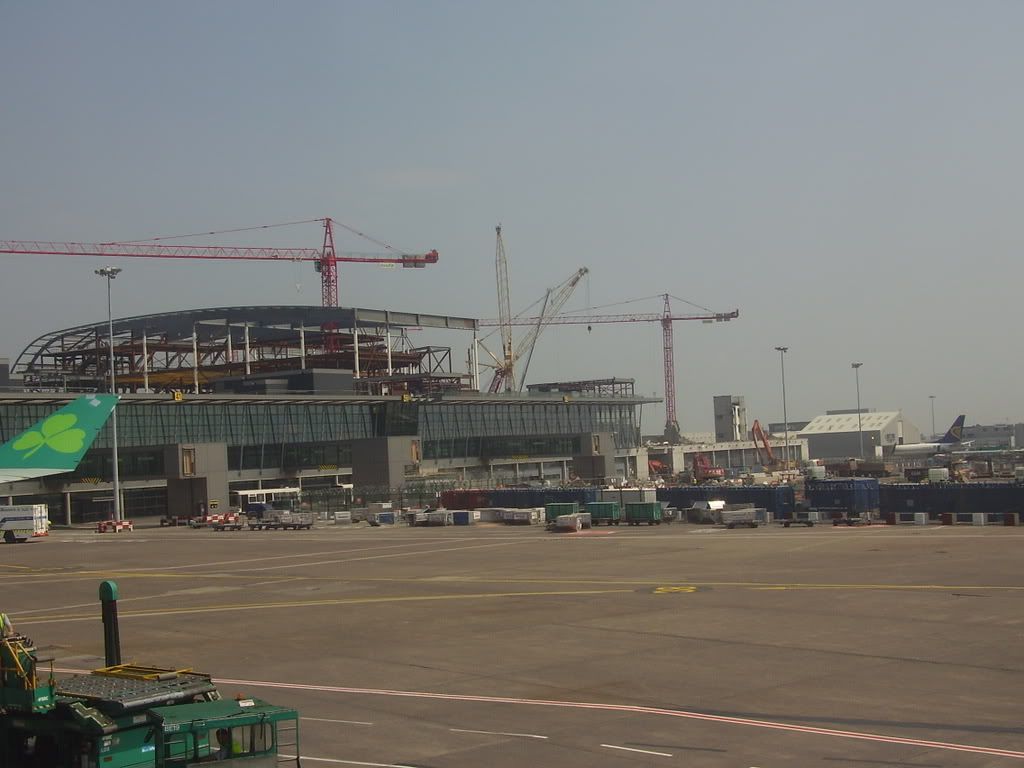 Parked at Gate B31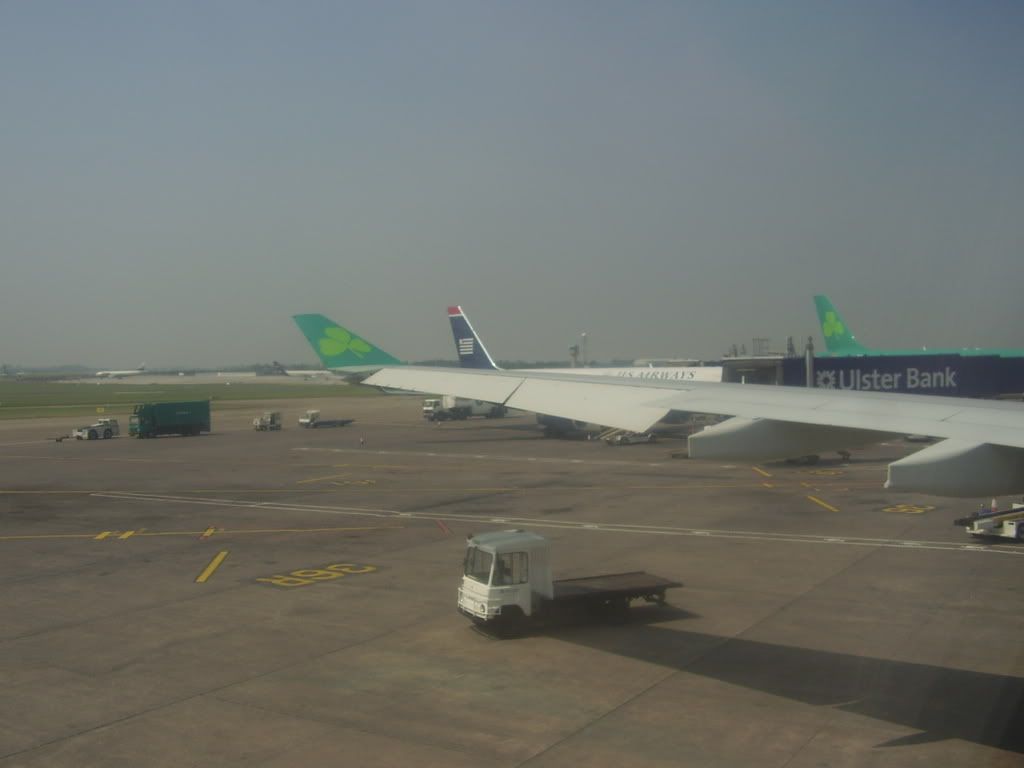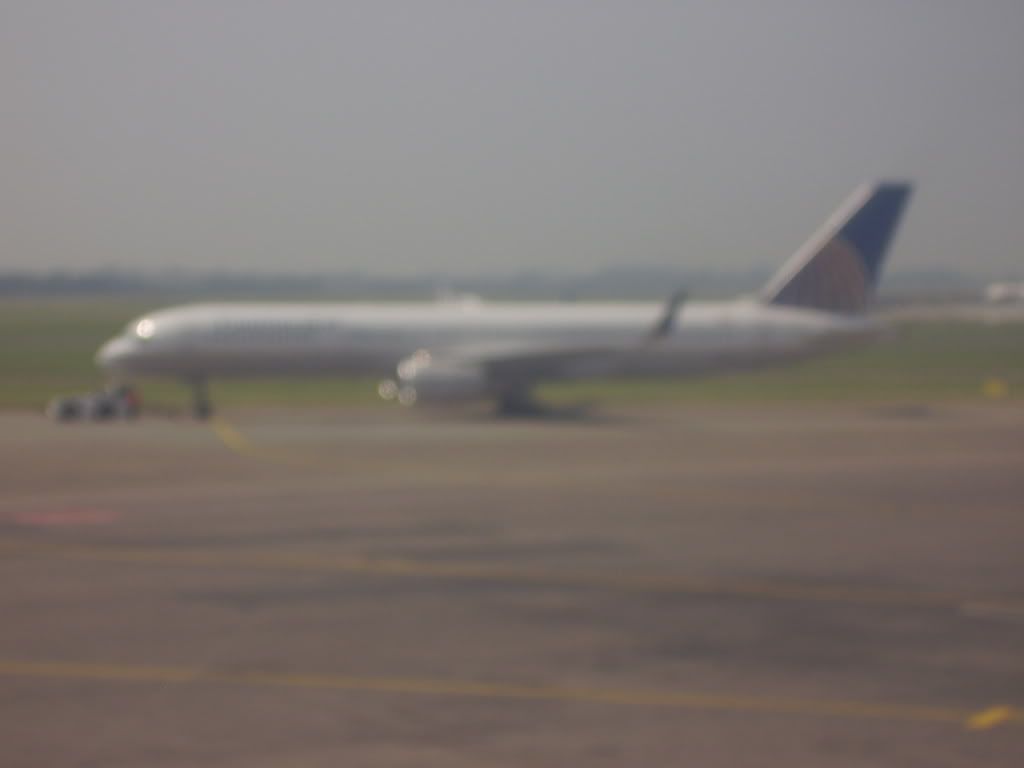 Continental Airlines CO127 to New York-EWR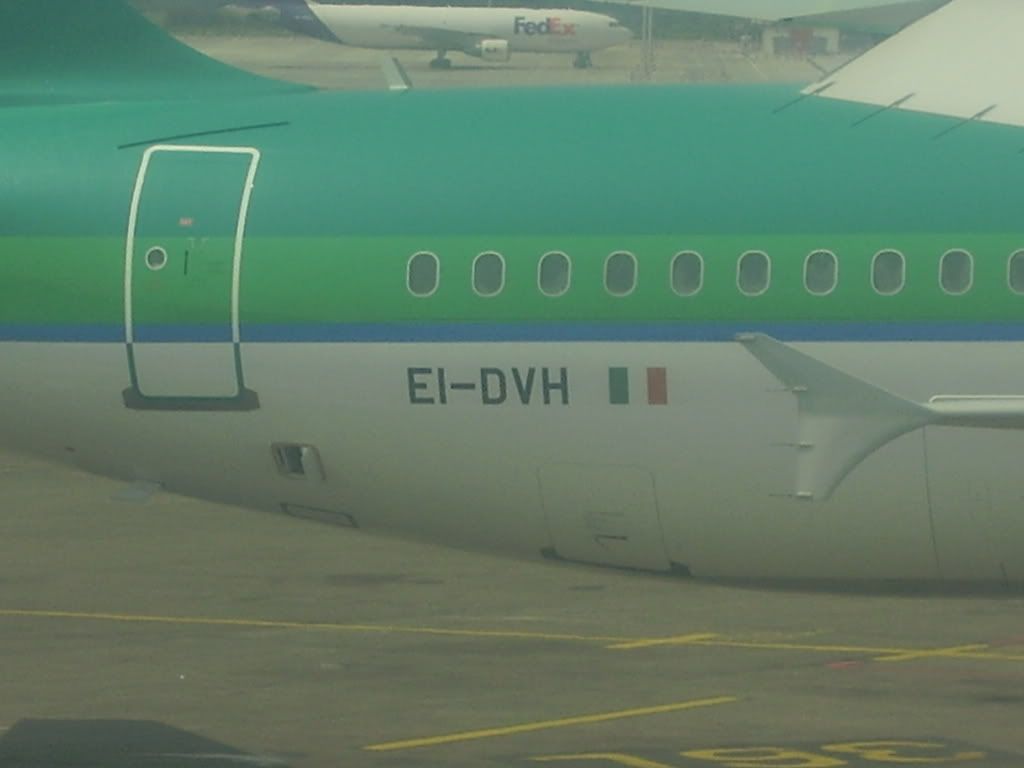 EI-DVH (St. Ciara) parking next to us
After arriving at the gate the crew announced that all passengers terminating their journey in Dublin would be let off first. After this all other passengers continuing to ORD would have to disembark to clear US customs. We were asked to take all personal belongings with us as security would be coming on board to inspect the aircraft while we were clearing customs. We left the aircraft aboit 13:35 UTC.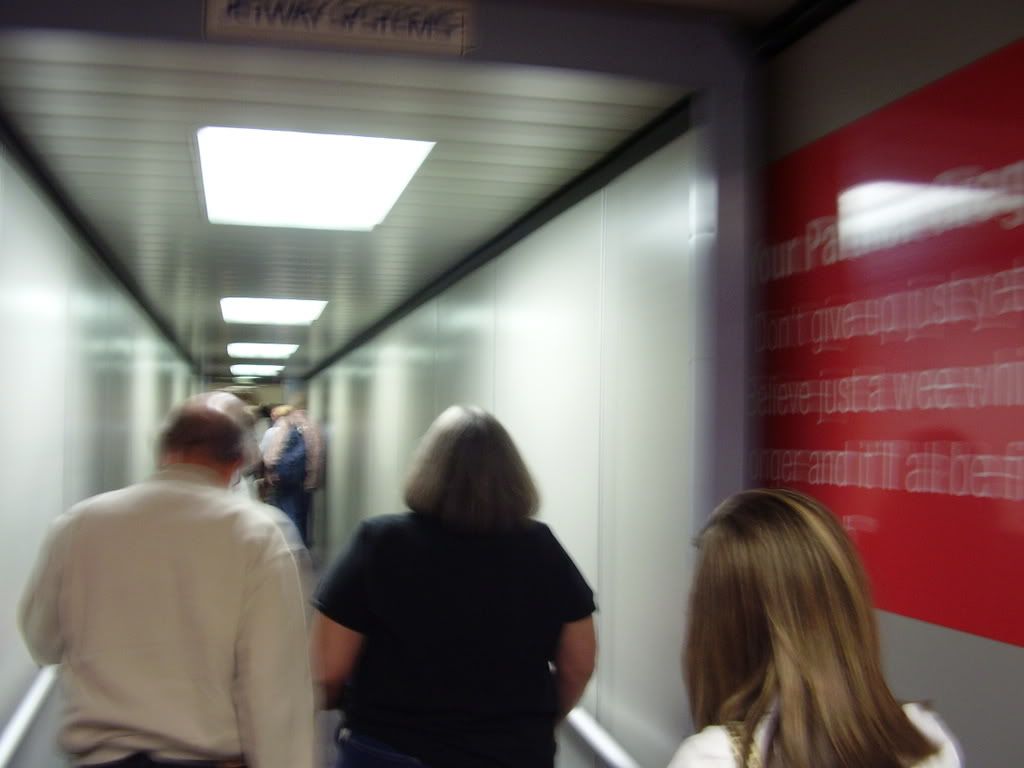 The airbridge in Dublin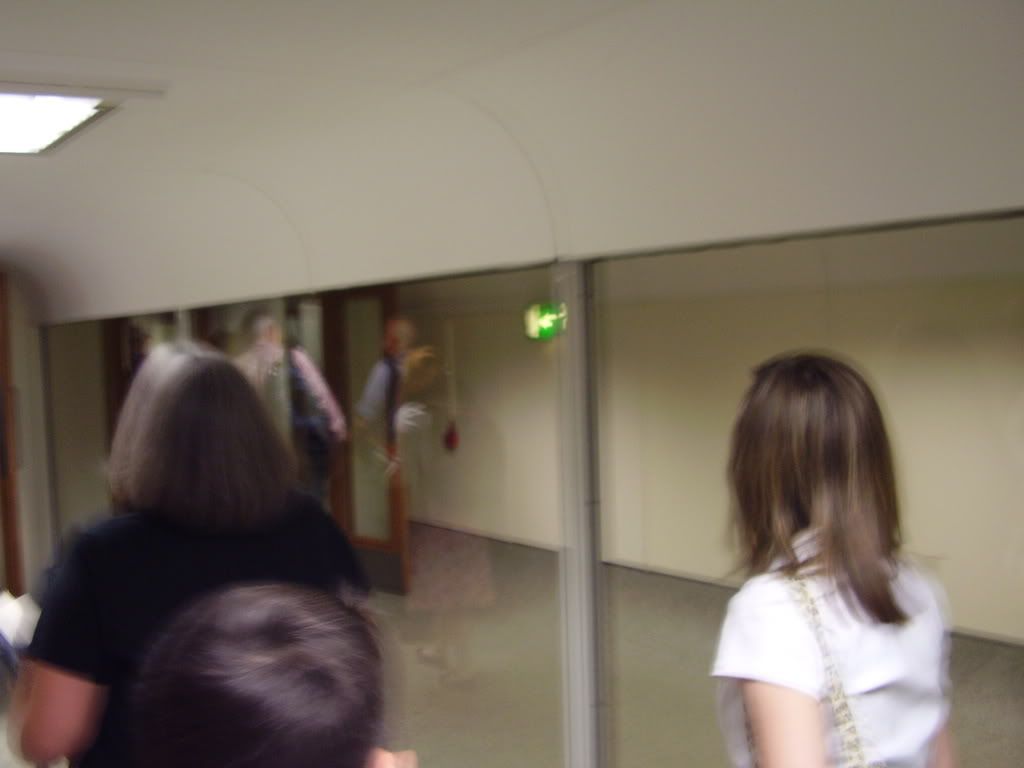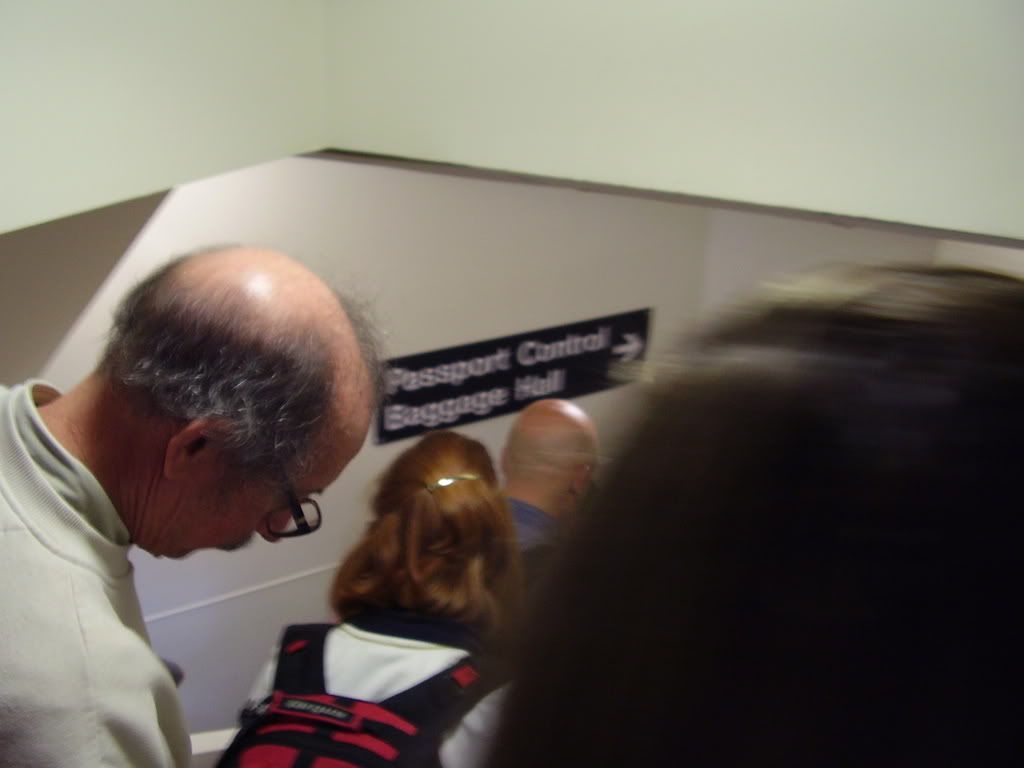 So that concludes the SNN-DUB portion of my trip across the atlantic.
Dublin Airport (DUB) - O'Hare International Airport (ORD)
Date: Monday, 28th July 2008
Airline: Aer Lingus (EI/EIN)
Flight Number: EI125/AA7977 [Codeshared with American Airlines]
Aircraft Type: Airbus Industrie A330-302
Aircraft Tail No: EI-DUZ (St. Aoife/Aoife)
Departure Gate: Gate B31
Scheduled Departure: 14:30 UTC
Actual Departure: 14:49 UTC
Weather at Departure: Mostly sunny, hazy, winds E.
Taxi Route:
Scheduled Arrival: 16:40 CDT
Actual Arrival: 16:29 CDT
Arrival Gate: Gate M8
Weather at Arrival: Hazy, clear, winds SE.
Taxi Route: RWY 10, M6, D4, International Taxiline
Approx. Routing: DUB-Donegal-Newfoundland-Great Lakes-ORD
Seat No: 46K
Captain: Paddy Oliver
Actual Flight Time: 7 hours, 40 minutes
We arrived back on board at approx. 14:15 UTC. Cabin crew then started making their announcements about stowing luggage and not blocking aisles etc. The first officer was female, Susanna Leese [from Finland] and the head of cabin crew was Paul Dalton.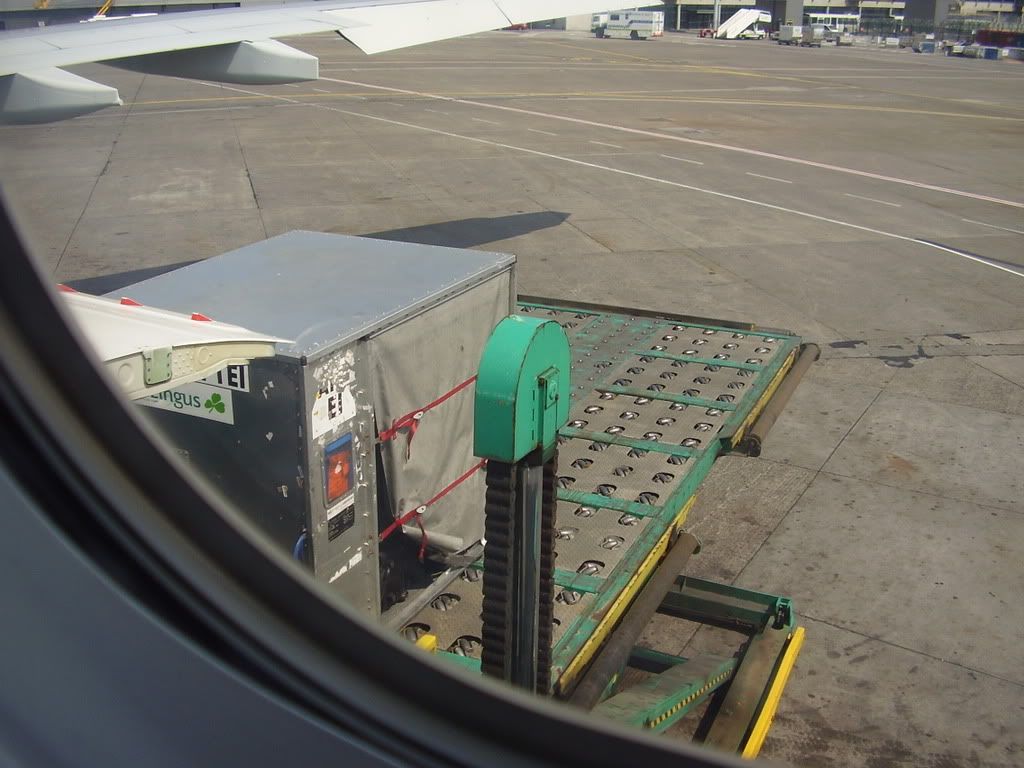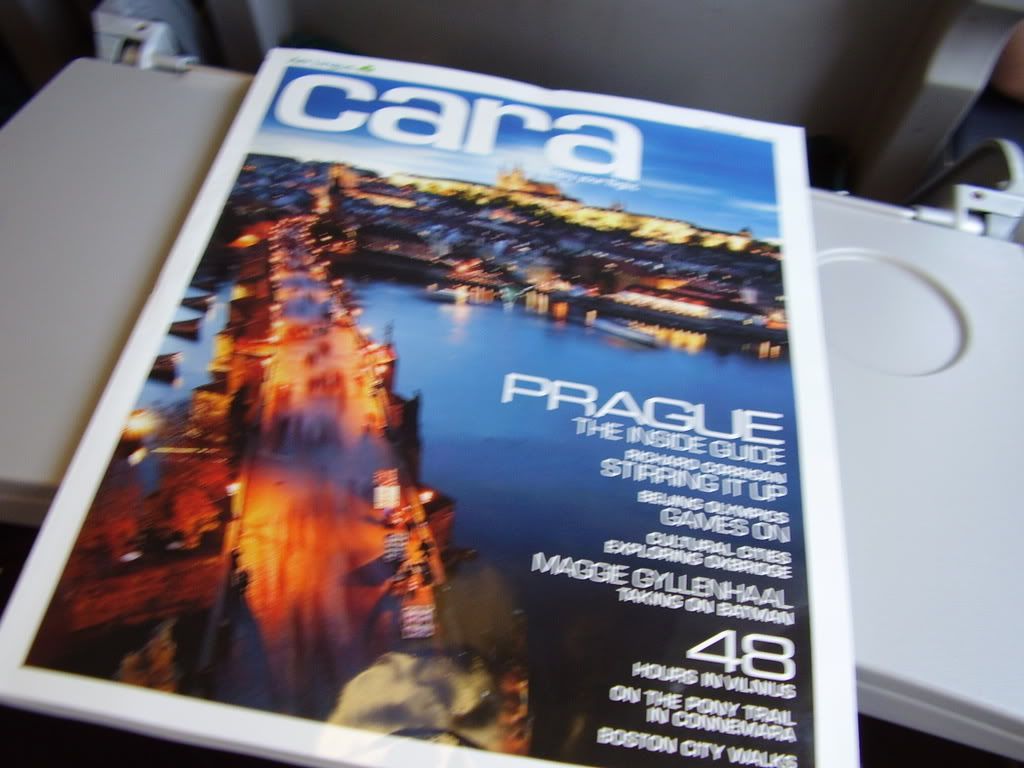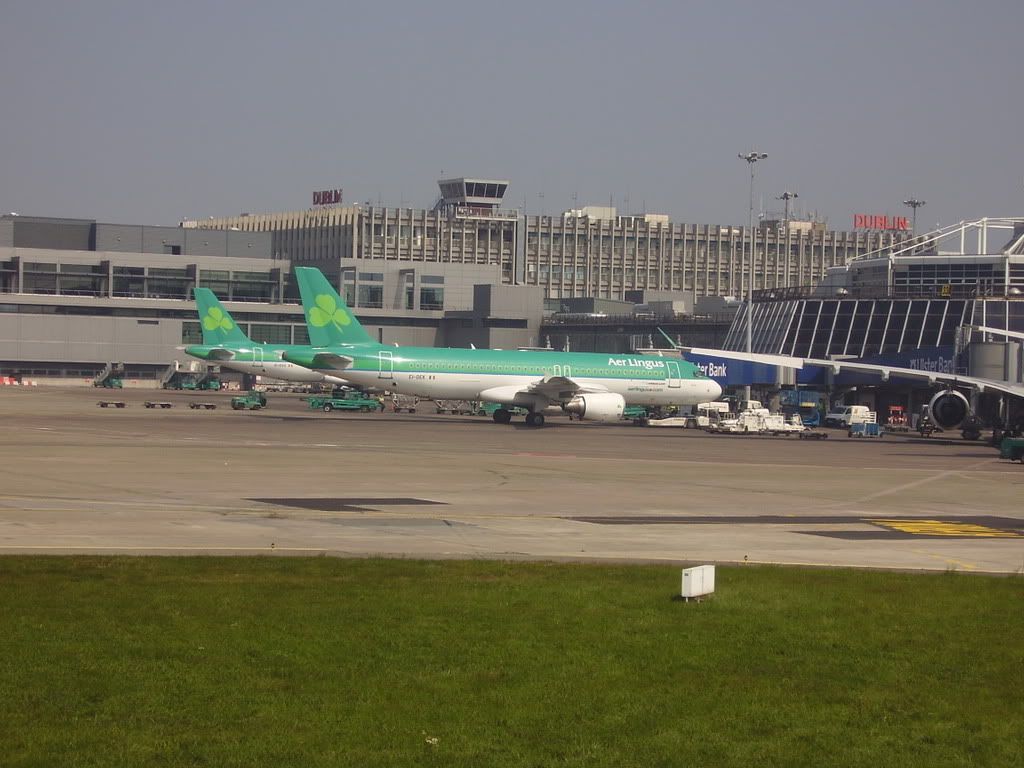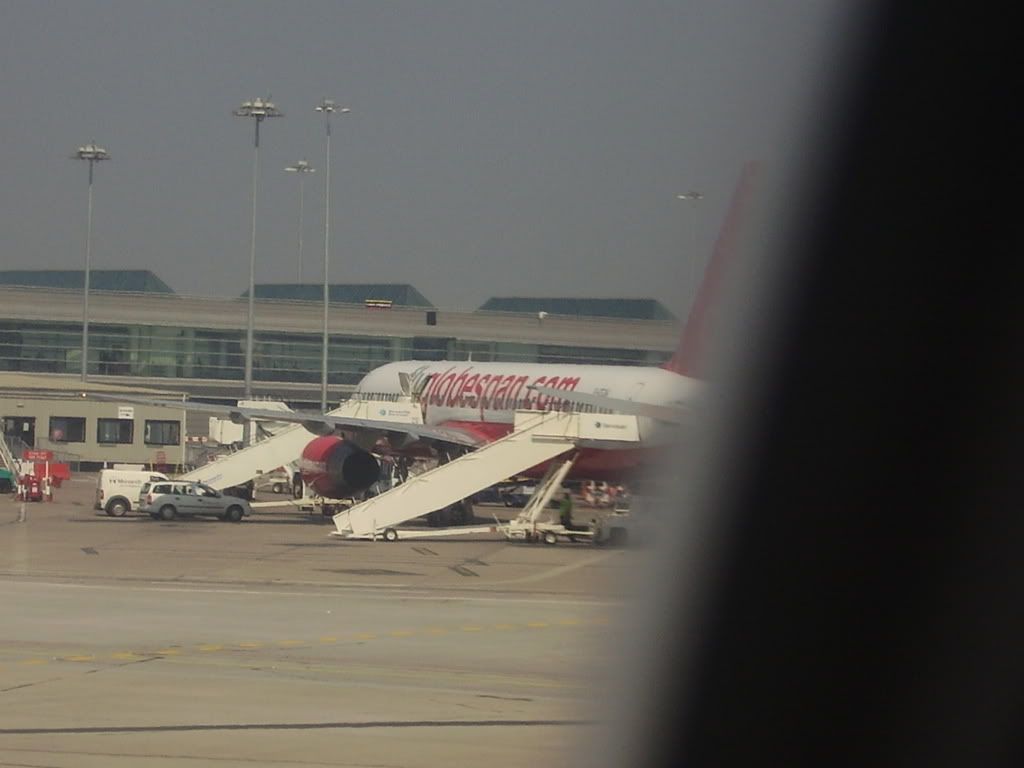 At 14:45 our new captain introduced himself and apologised for the delay which was caused by customs. Pushback was at 14:49. On the taxi out to Runway 10 I spotted a Globespan 767 bound for Vancouver, a TNT cargo 767, Fedex 767,, a Centralwings 737 at maintenance, 2x Cityjet Avros, a few Aer Arann ATRs, an Etihad Airways A330-200 bound for Abu Dhabi and the usual swarm of Ryanair and Aer Lingus 737s and A320s.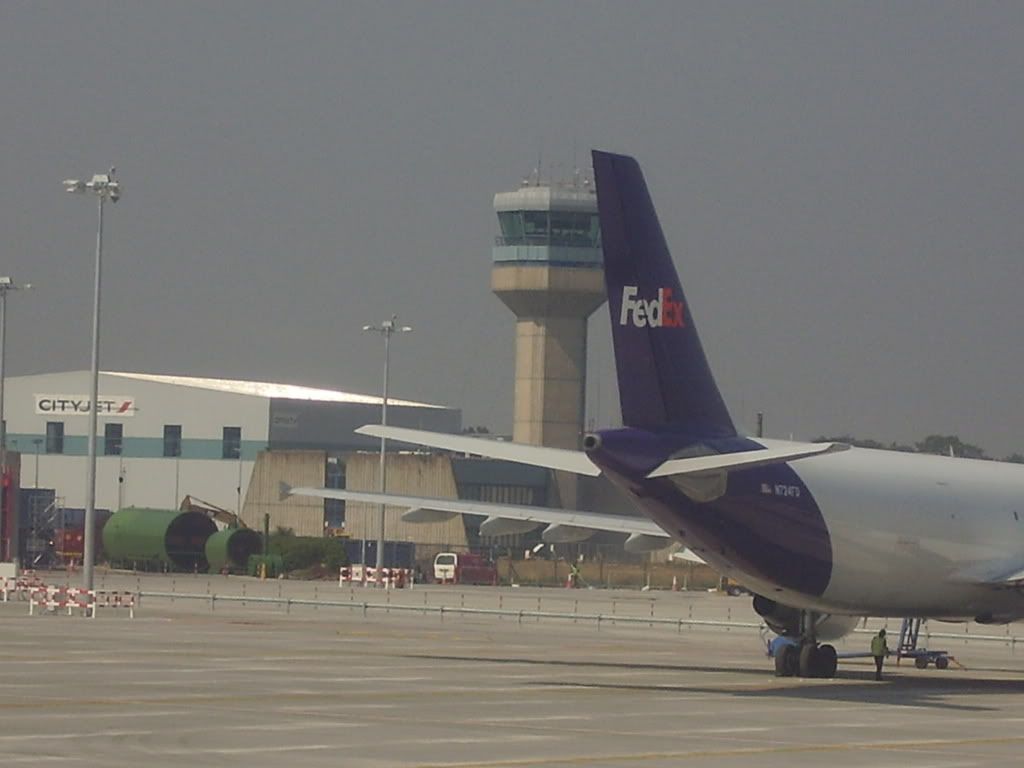 We waited for two aircraft to takeoff and one to land before we rolled back onto Runway 10. Takeoff was at 13:07 UTC.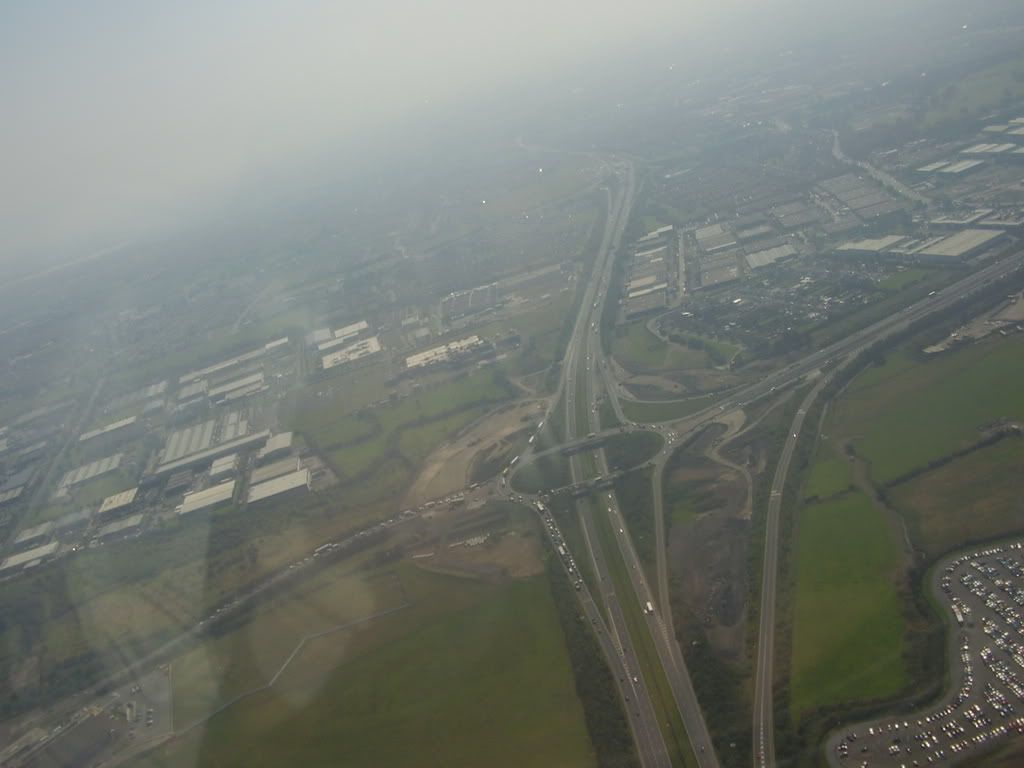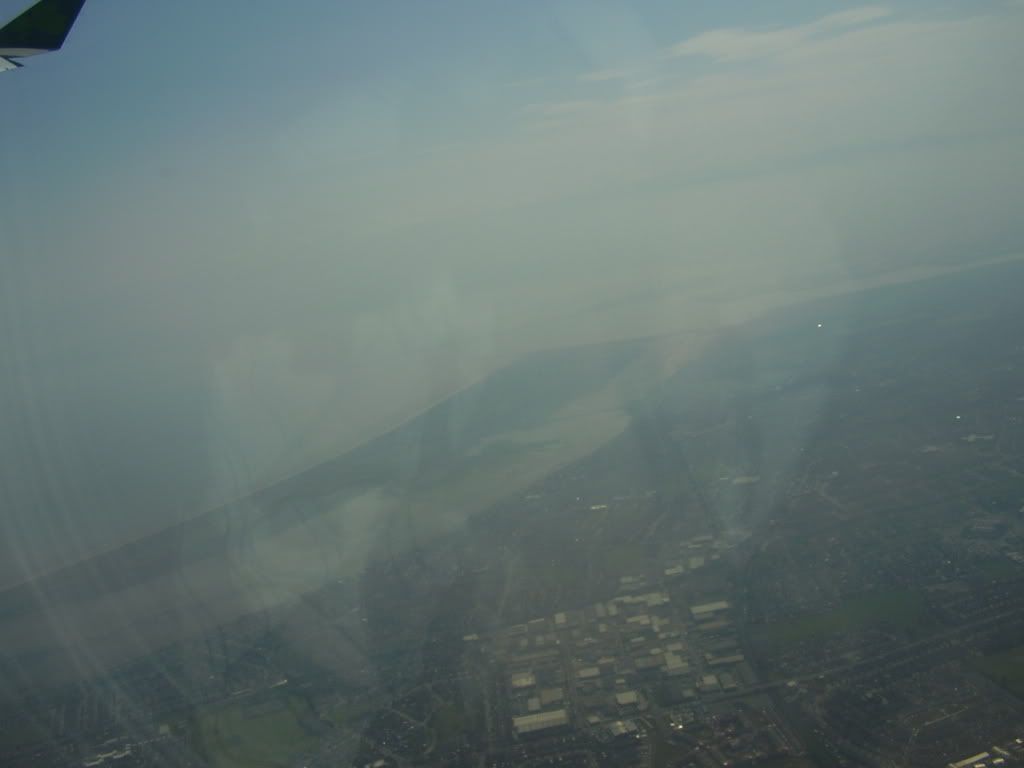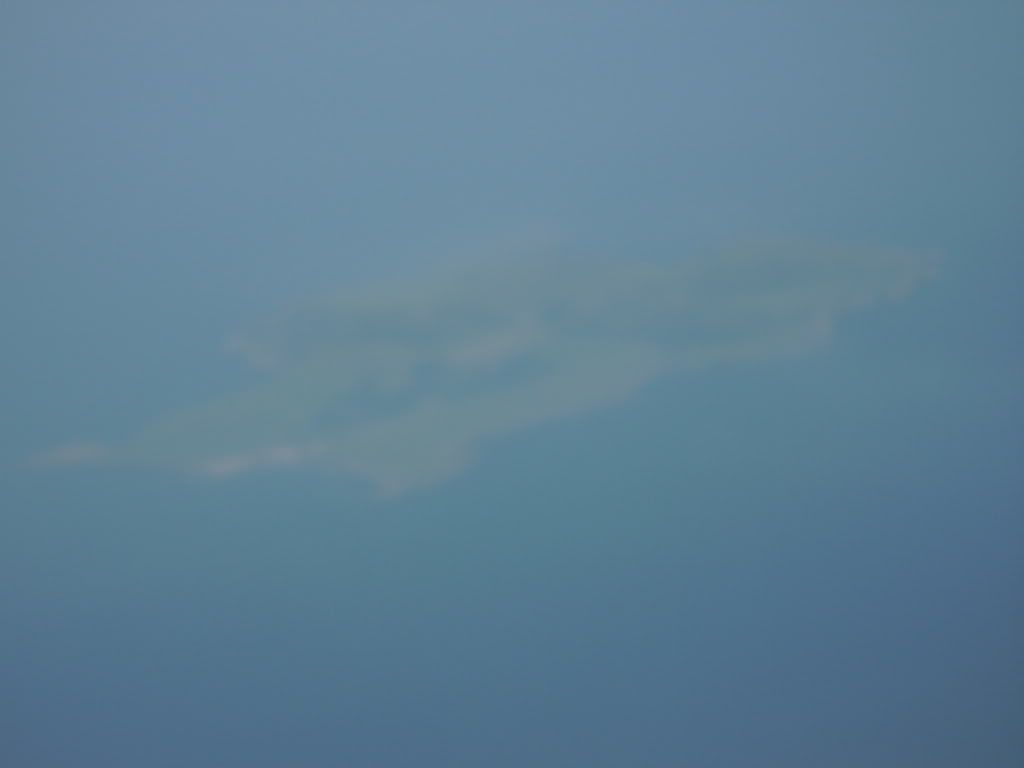 At this stage the Flightmap showed an ETA of 16:23 CDT. We left the Irish coastline [Donegal] at 15:25 UTC. 10 minutes later we reached our cruising altitude of 35,000 feet, at which time we were served drinks. The crew announced a selection of confectionary available for purchase, a new service since last time. Soft drinks were free but there was a charge for alcoholic drinks.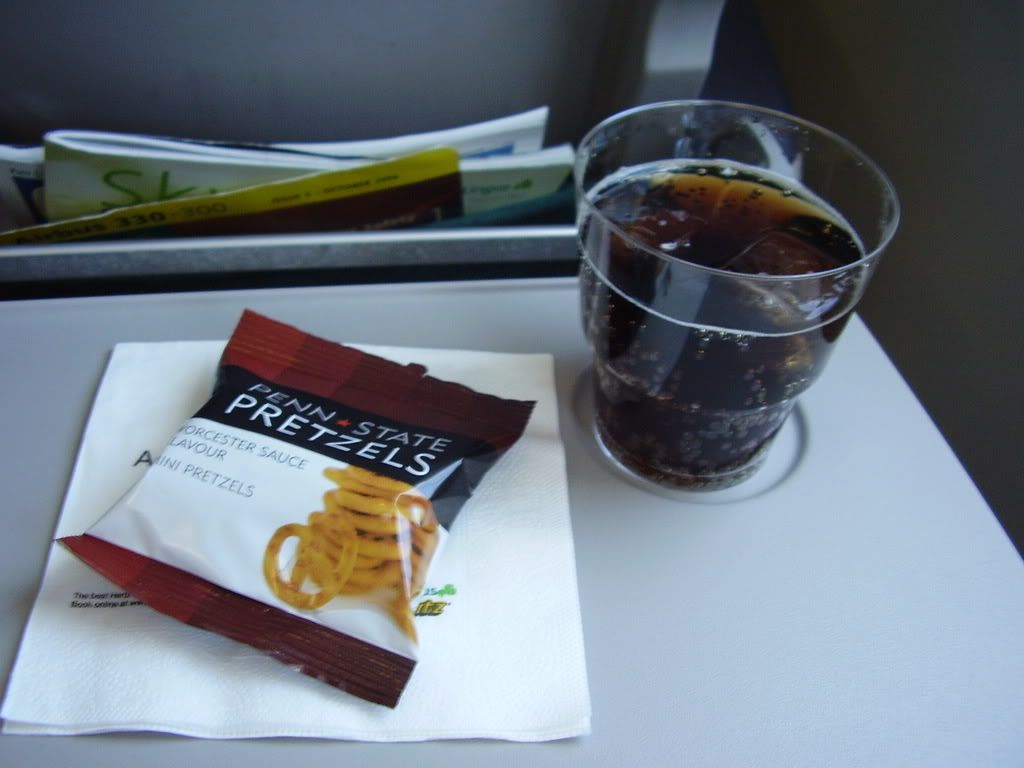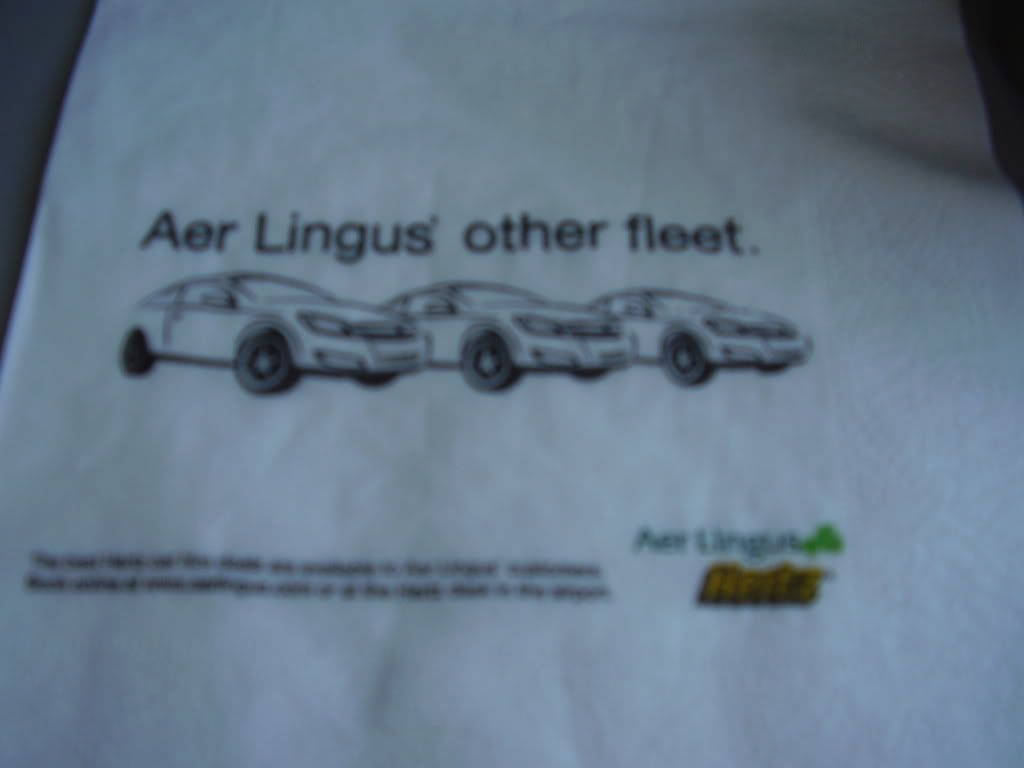 Dinner service started at 16:50 UTC. On offer today - chicken casserole or beef bolognase & pasta. It's hilareous how they dress up the same old "chicken or beef" with different names like "chicken with rice" or "beef lasagna" on the flight home. This was served with tea/coffee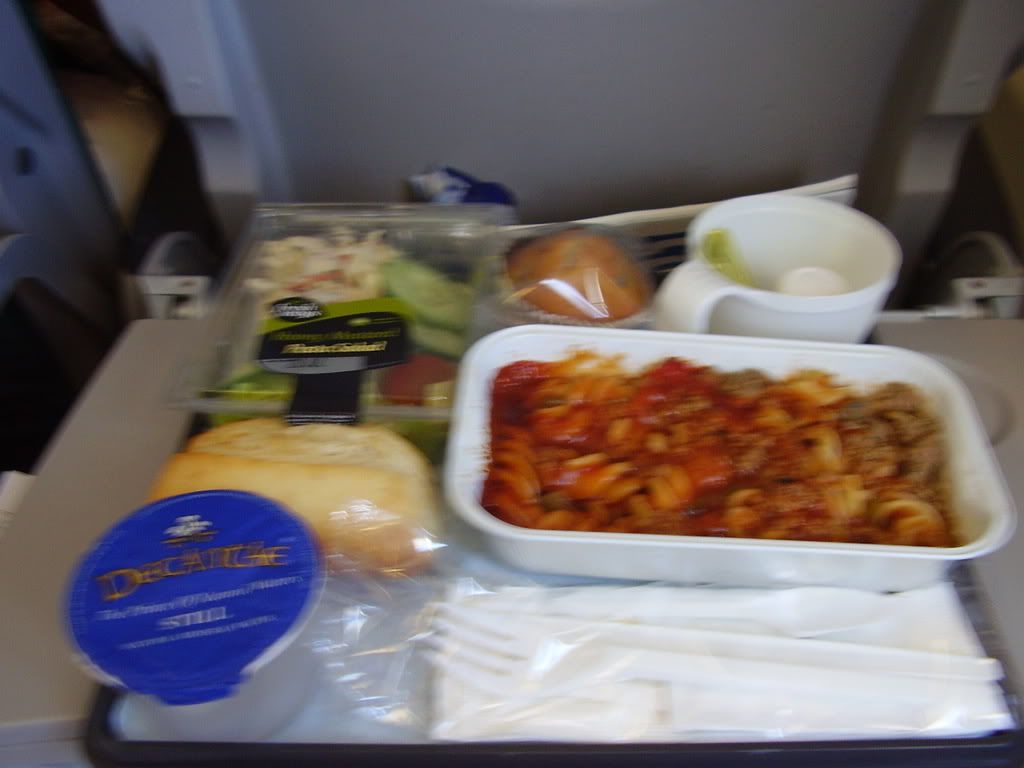 Here's a "History of Aer Lingus" gotten from the AVOD system: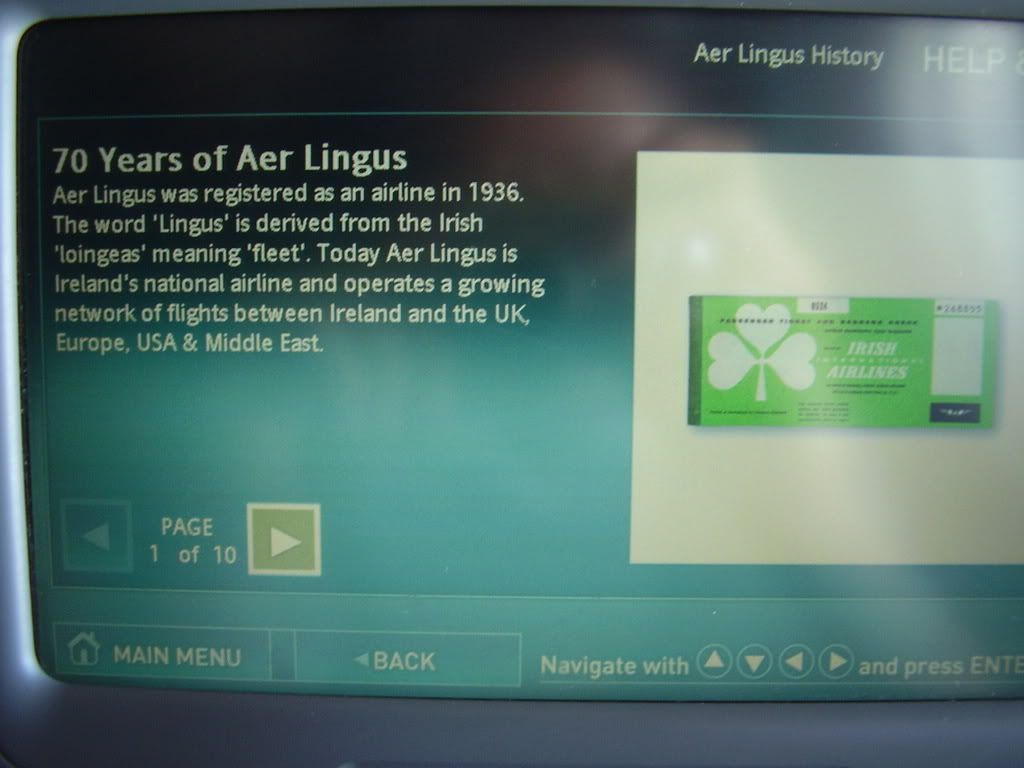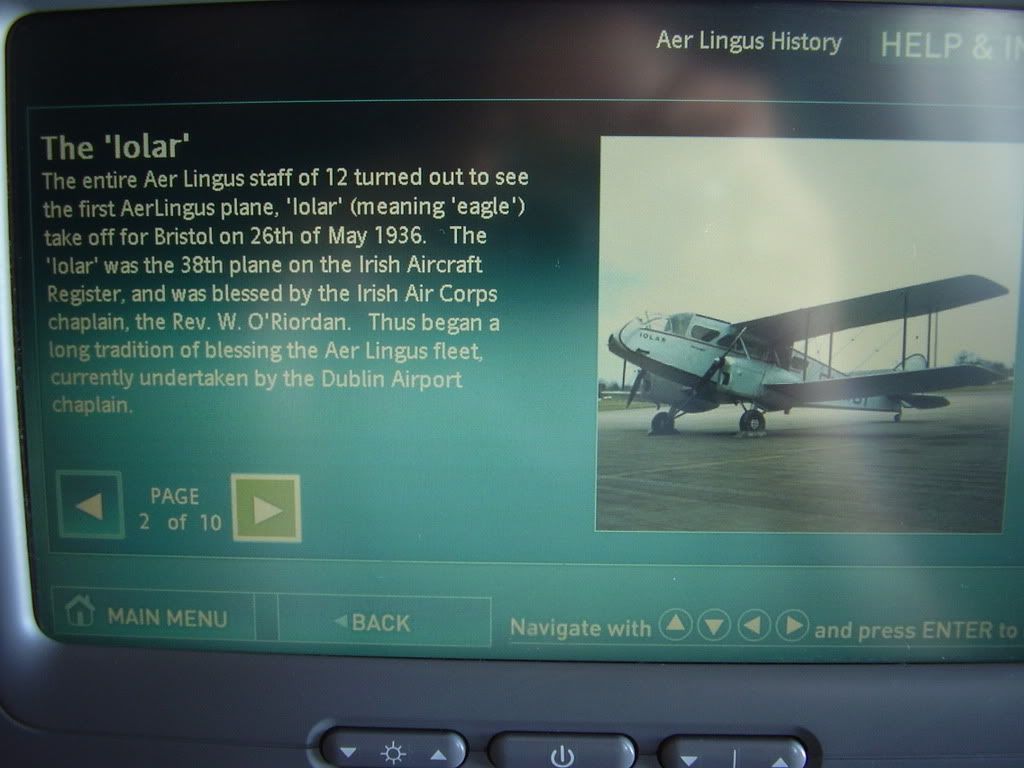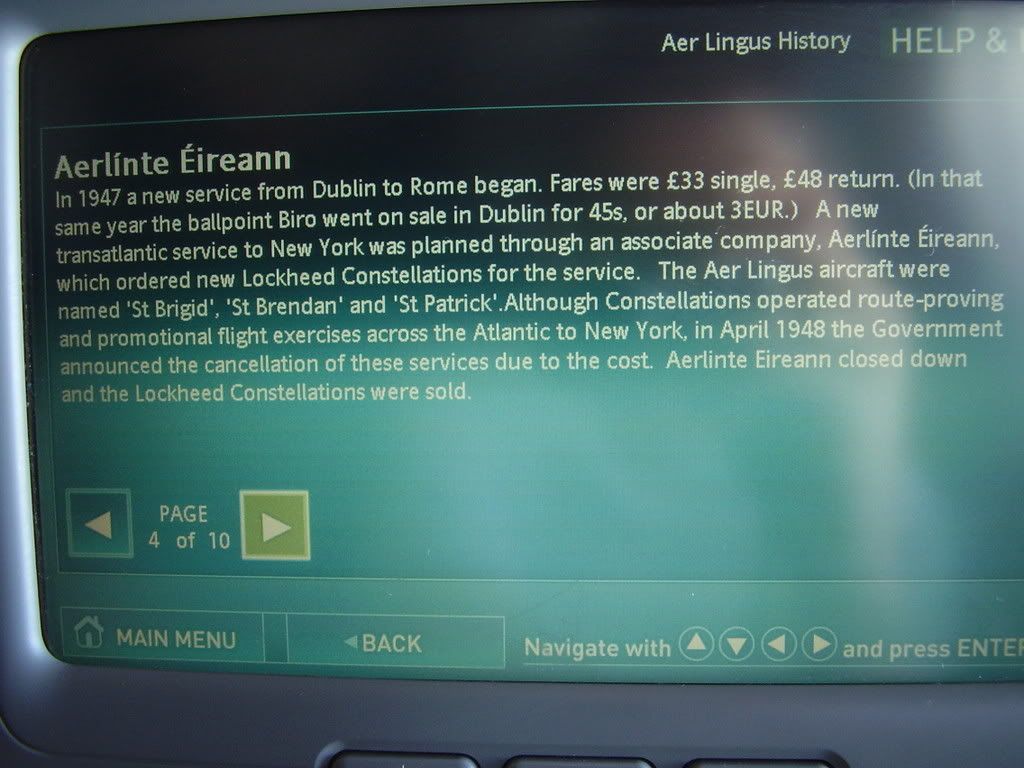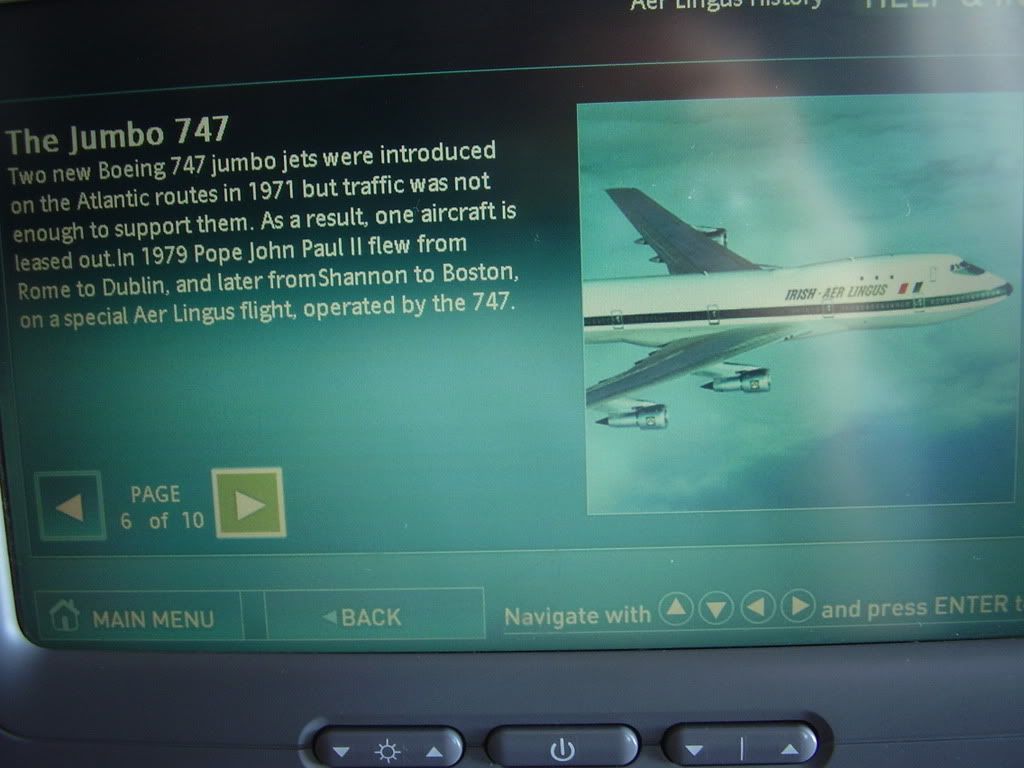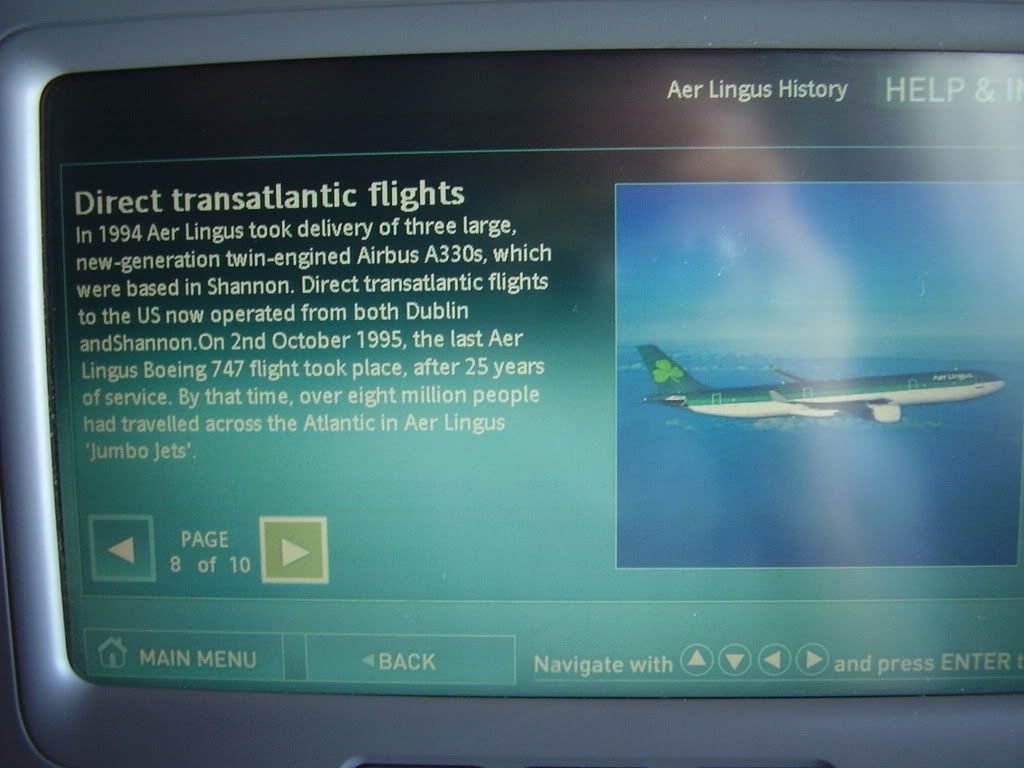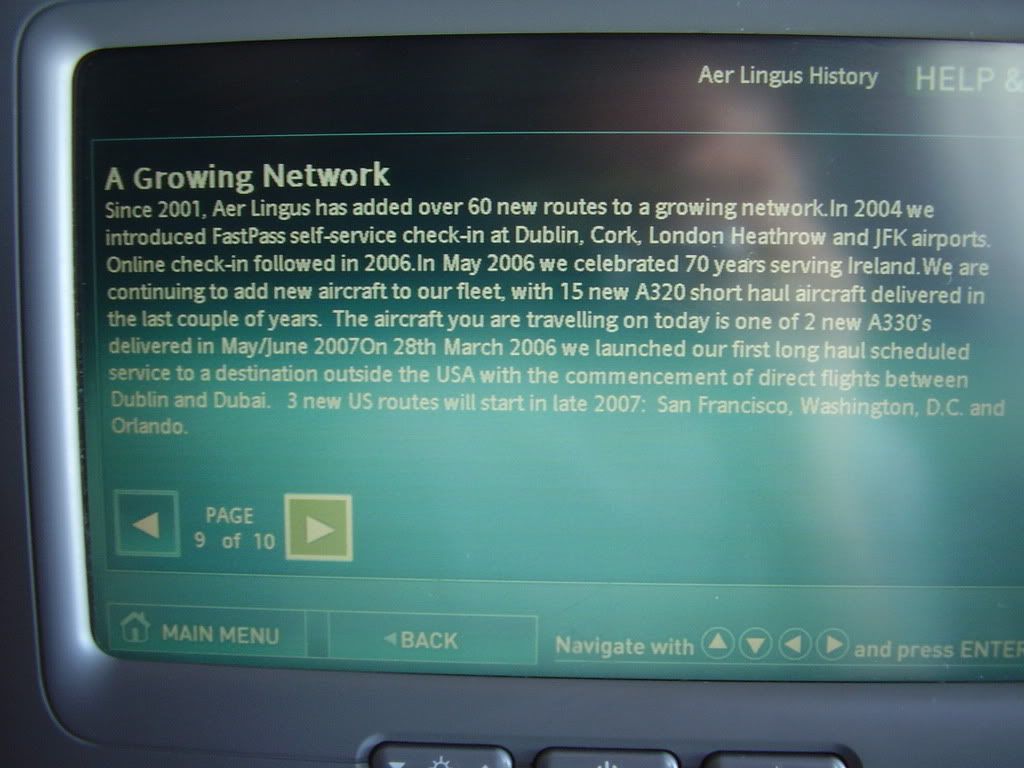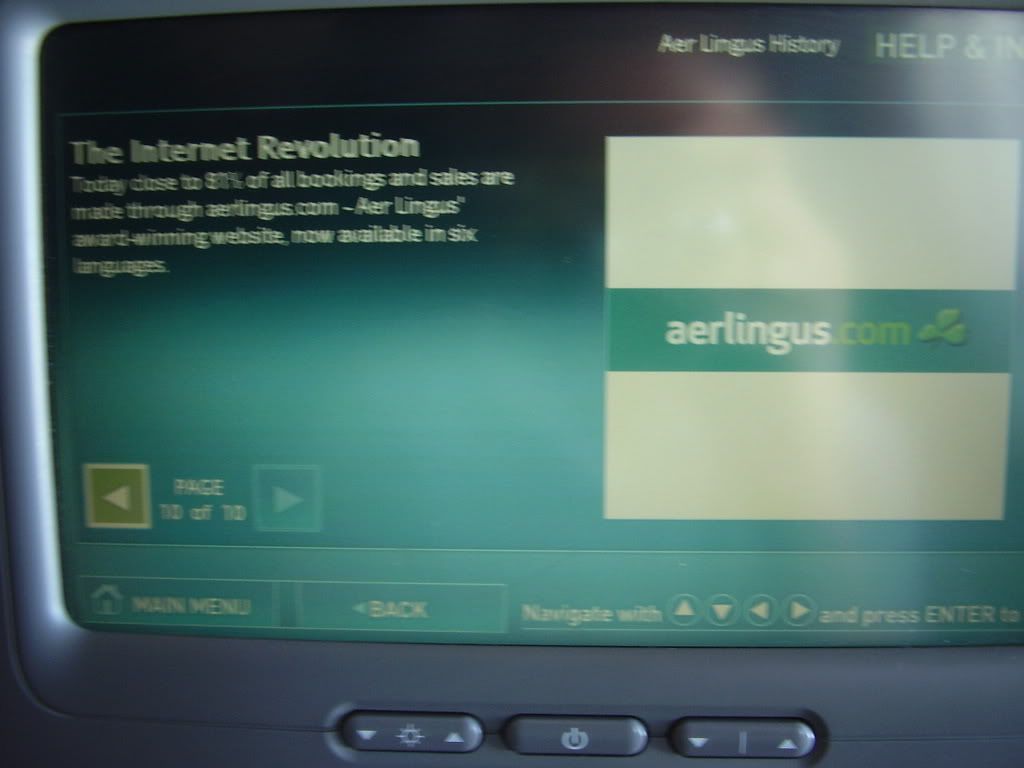 I fell asleep for a while and then I watched some TV: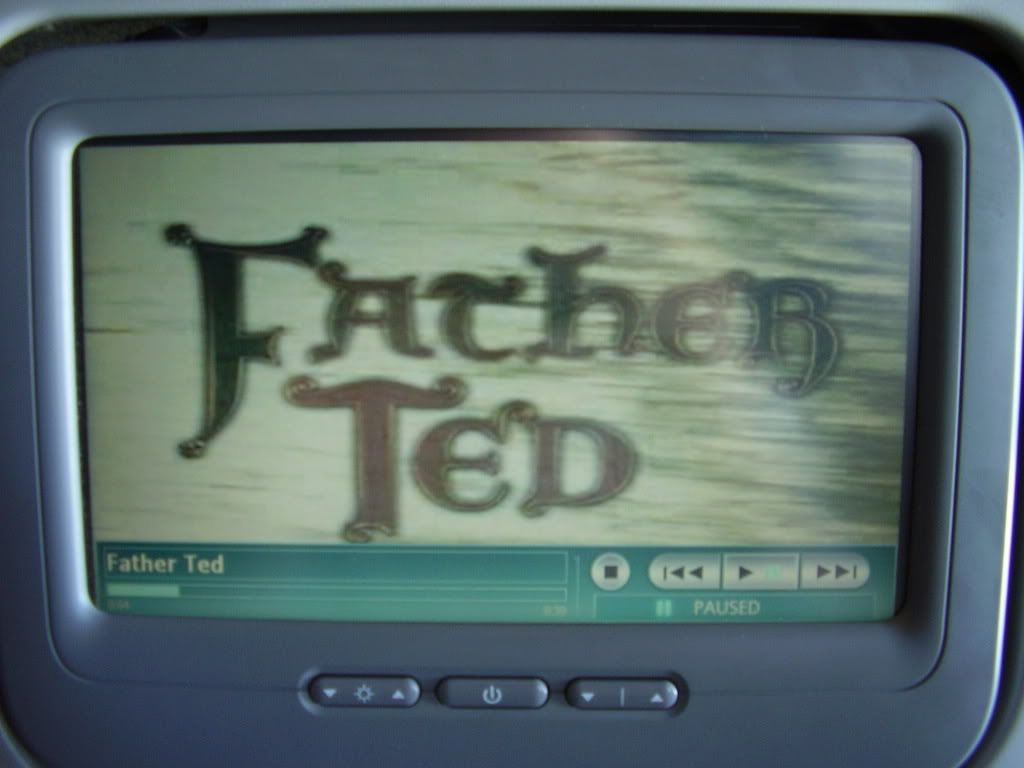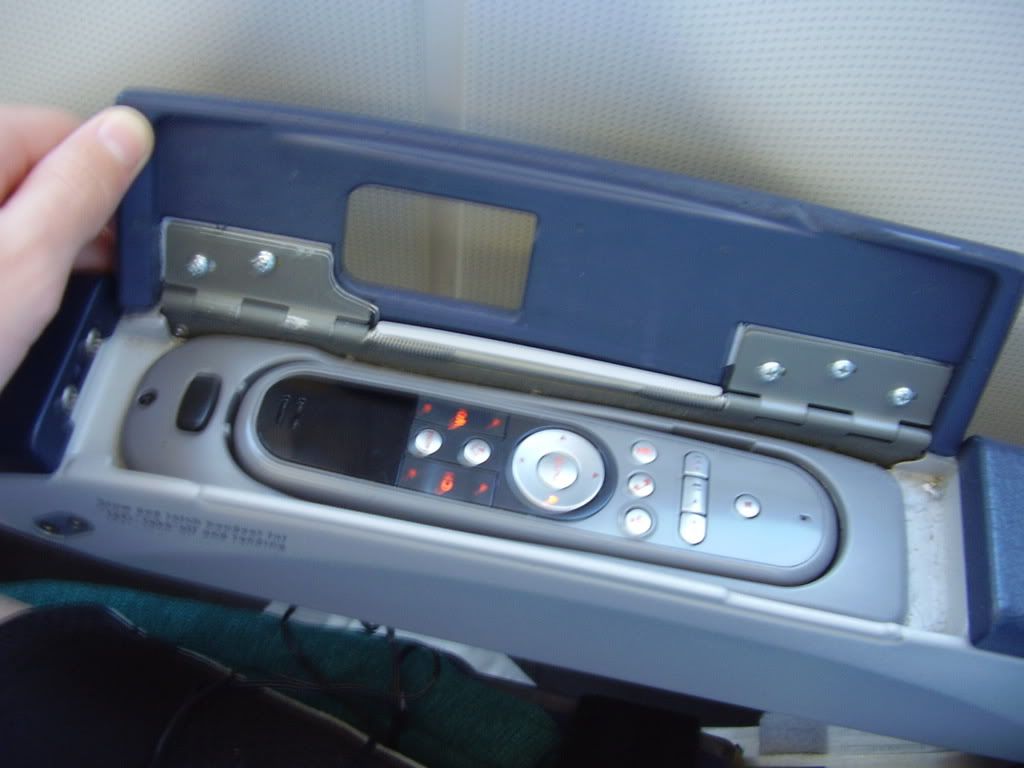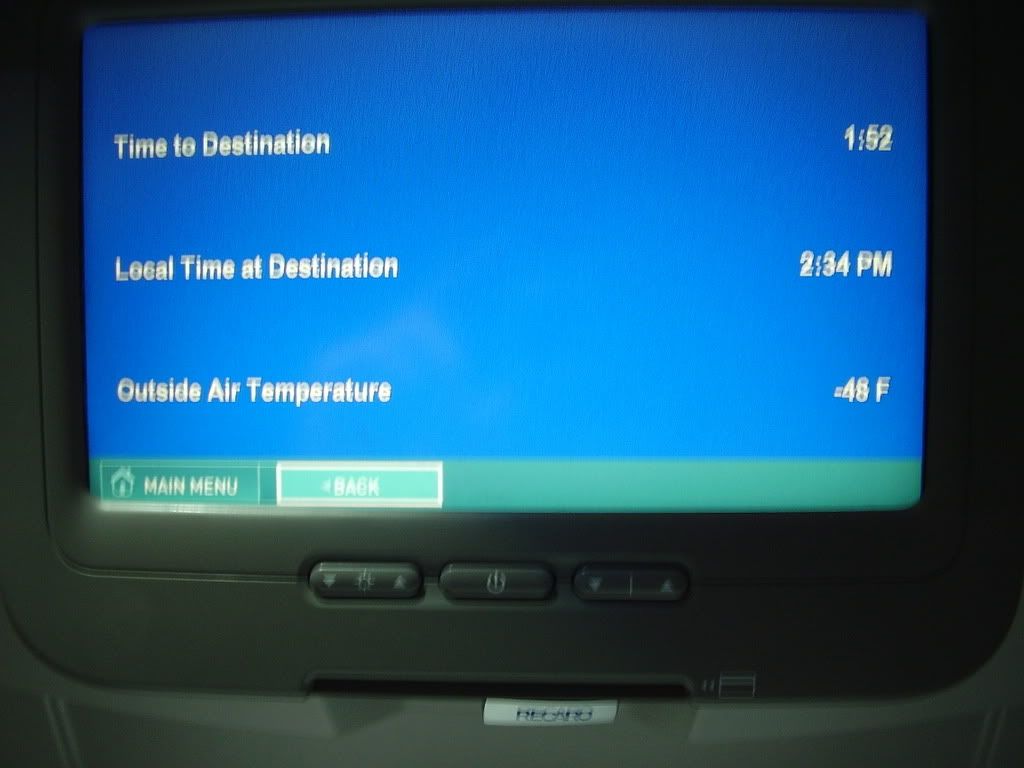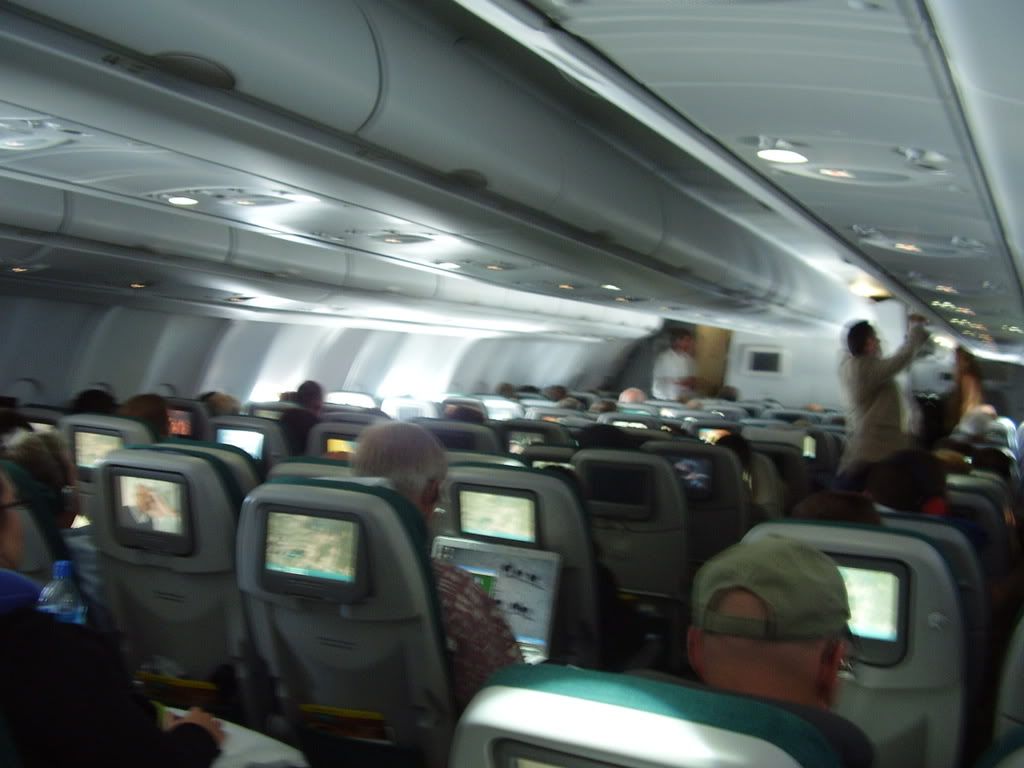 Duty free came around at 12:00 CDT and at this time our cruising altitude changed to 38,000 feet [we were passing the southern tip of Greenland]. About 20 minutes after, it got a bit turbulent and around this time our ETA was changed to 16:30.
With one hour to go cabin crew came around with tea/coffee and a scone and orange juice. We began our descent at about 15:40 CDT over Michigan. According to the flightmap we were between Cedar Springs and Freemont when I spotted a Northwest Airlines jet coming against us at an angle about 5,000 feet below, heading to Detroit no doubt.
At 16:02 the crew came around asking for donations for the "Change for Good" charity in aid of UNICEF. We then headed west out over Lake Michigan.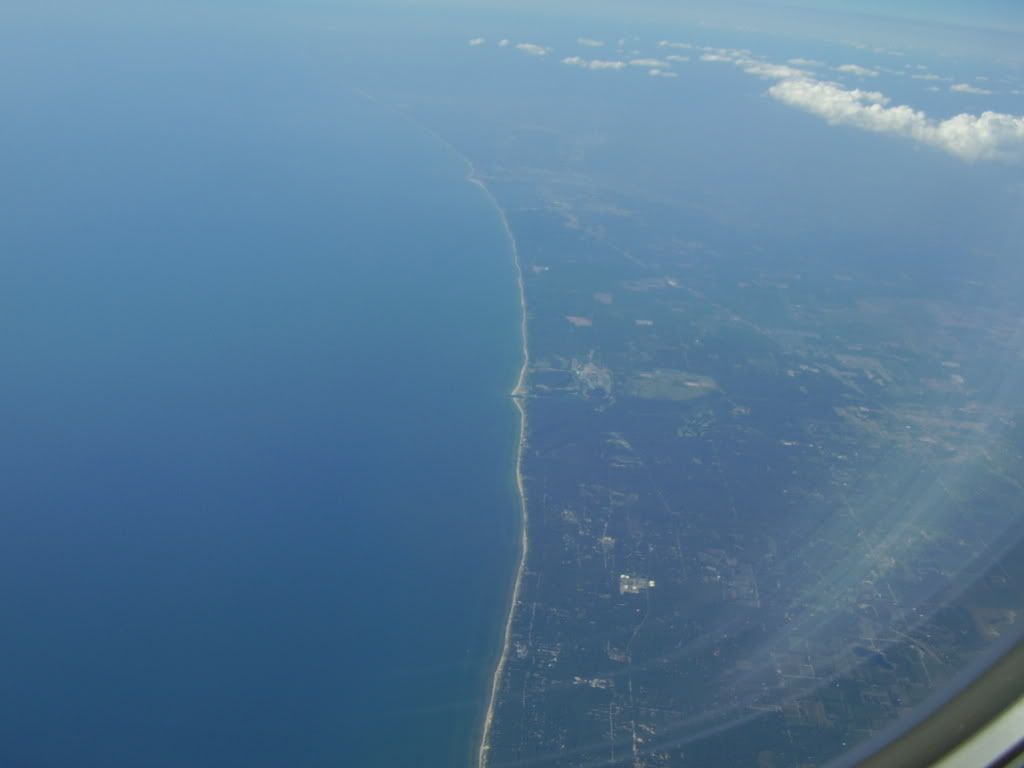 Then a member of cabin crew noticed me recording all this information and asked if he could see my logbook. He seemed very impressed with all the flights I had done especially since I was only 17. [38 since 1991]. His name was Tony Kinane and we talked away about my hopes to be a