#We're all going on a summer holiday…#
After many months of planning it was finally time to begin our holiday. We would spend 2 weeks in the US, flying into BOS and out of IAD. We paid just over 600EUR each at our local consolidator, 100 EUR less than on aerlingus' own website.
DATE: 21/JUL/2008

FLIGHT : EI 137

DEPART: 1400


REG: EI-ORD "St. Meave"
A/C : A330-301
SEAT : 10A


ROUTE: DUB-BOS
Because of our semi-early departure from DUB we decided to stay over night at DUB airport. Bewley's Hotel at DUB allow guests to park in the hotel at a reduced rate for the period of their holiday and also have a complementary shuttle bus to/from the Arrivals Level at DUB. After a very good nights' sleep at Bewley's we were taken to the airport, the journey took about 15 minutes. DUB was its usual heaving self, even on Sunday morning, mainly people travelling on sun charters.
As usual I had checked-in on-line the night before and collected the boarding cards from the "fast pass" SSK. Two bags needed to be tagged, and this was done quickly with a smile, boarding would be at the B gates. Security queues were relatively short and moved pretty quickly, even with the large numbers of kids, grand parents and other infrequent fliers. In fairness to the DAA instructions were clearly given to all passengers well before they reached the screening area, via video screens and from personnel.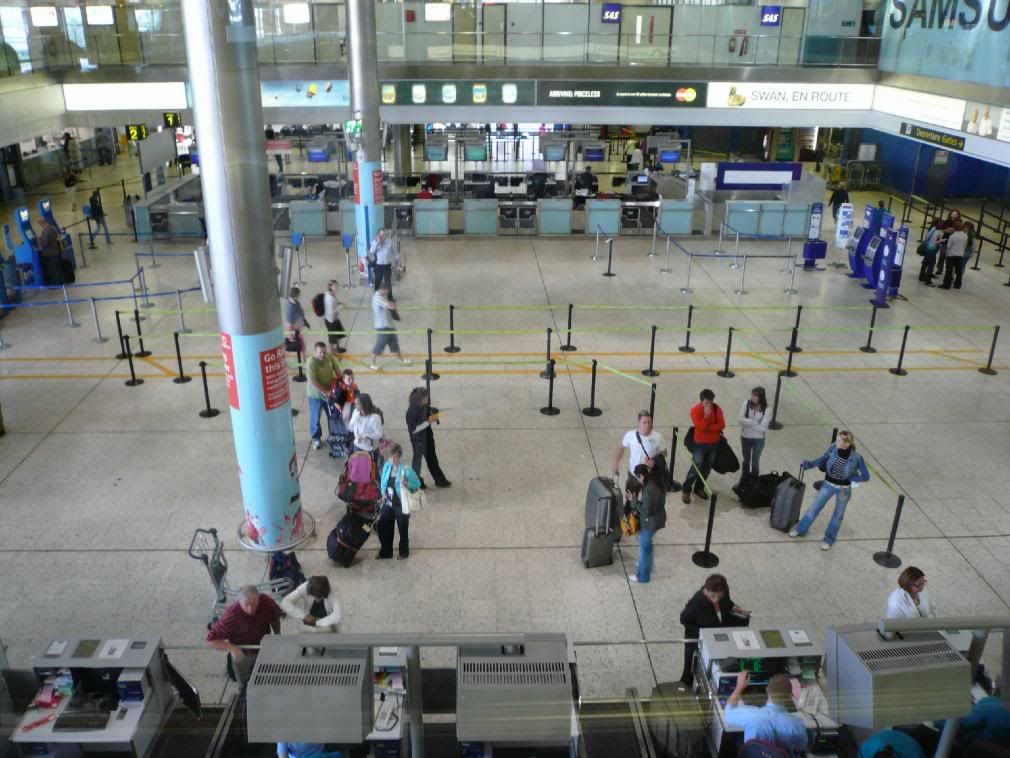 About an hour before STD we headed down to the "B" gates. Because Ireland is one of the few countries where passengers can pre-clear US Immigration, we could complete US immigration before we even boarded the aircraft and avoid the immense queues on arrival, immigration was completed in a matter of minutes, but there is little room on the lower level B gates and no retail either. Interestingly there were quite a few connecting EI passengers from the short-haul routes, particularly the UK, Brussels and Italy.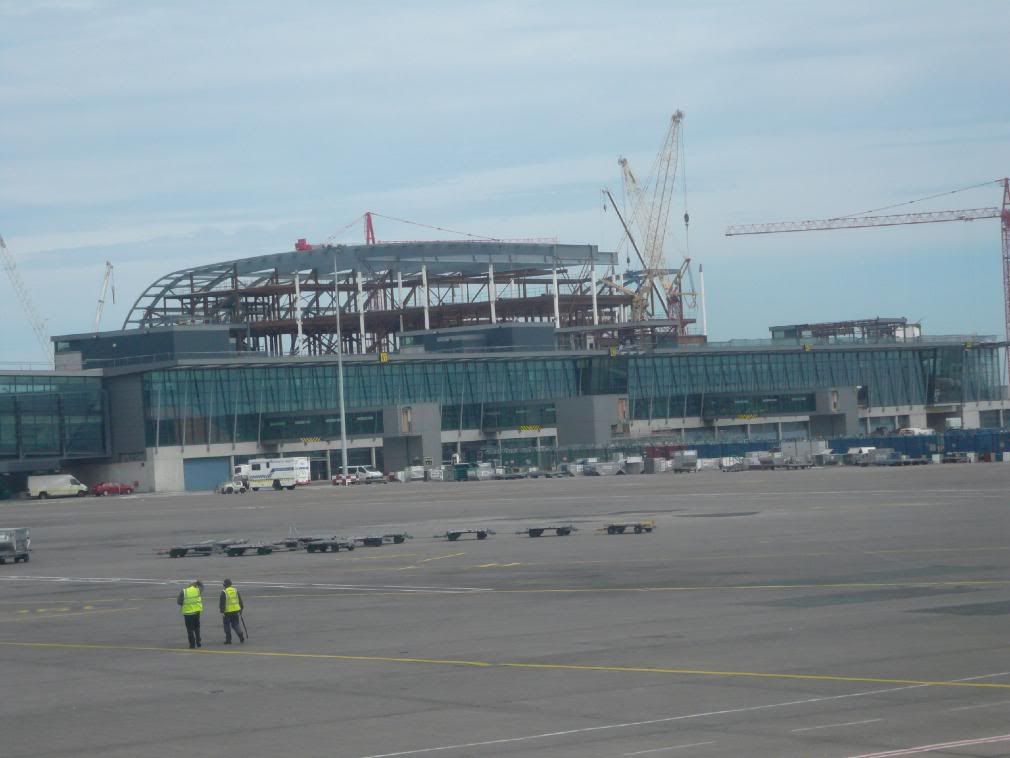 T2 - Under Construction.
On Board we were greeted at the door and directed to our seats, which were in the forward mini cabin, between J and the Galley/Doors 2. Once the doors had been closed, we were on our way very quickly, pushing back only a few moments late. Flight time was to be 6h30. Loads in Y were about 85%, but much lower in J. 4 seats out of the 24 were filled, unsurprising really, BD offer a similar product as Y+, at a much lower fare.
After take-off a bar service was offered, with a charge for alcohol and Pringles, pretzels were offered free of charge. The IFE was started, which on this aircraft was just the mainscreen with a selection of TV programming and a movie, along with 8 audio channels. The headsets EI now provide are dreadful, much better to bring your own, as audio will only be heard in very poor quality through one ear.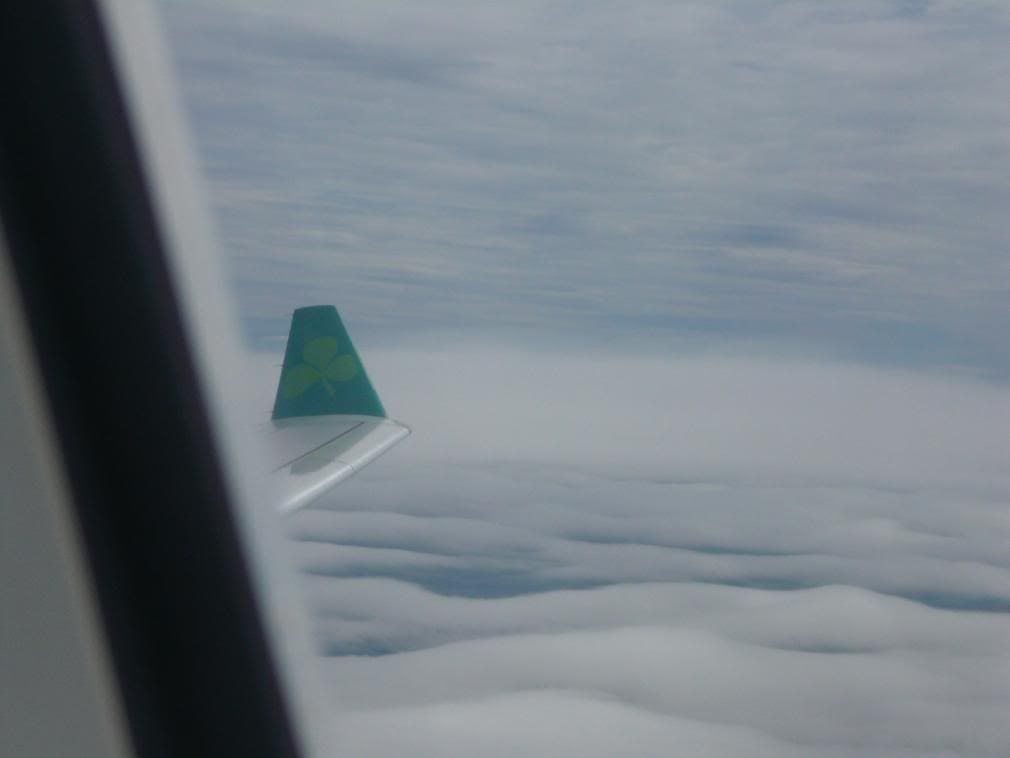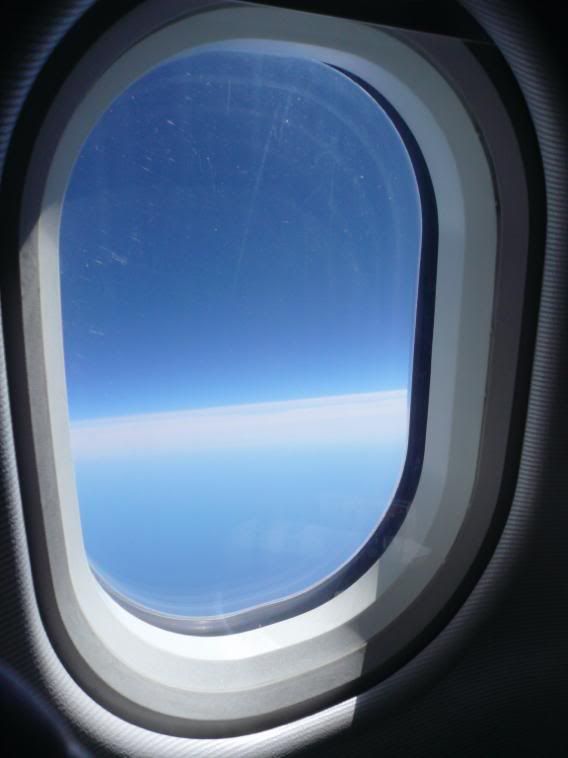 Dinner was a choice of chicken or beef (how imaginative!) and a round of tea/coffee. Alhough the presentation was poor, the meal tasted well, especially for economy.
About an hour later skyshopping was offered. About an hour out of BOS a snack was offered, a scone with jam and butter.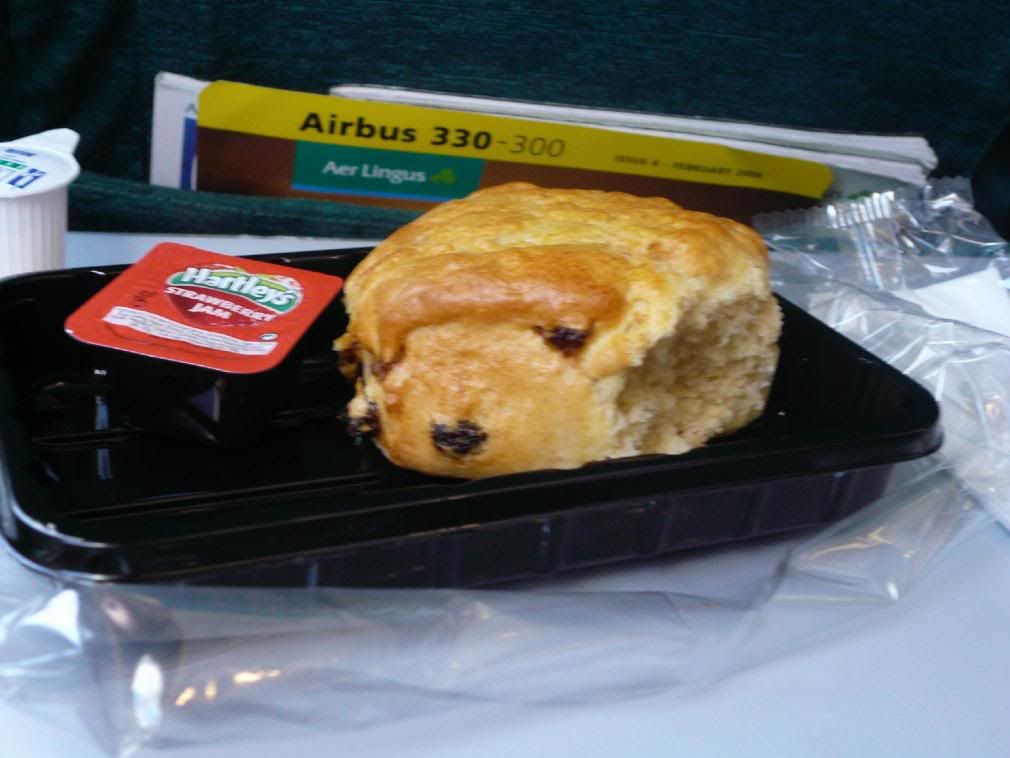 Throughtout the flight drinks were available in the Galley at doors 2, and also in the vestibule area at doors 4.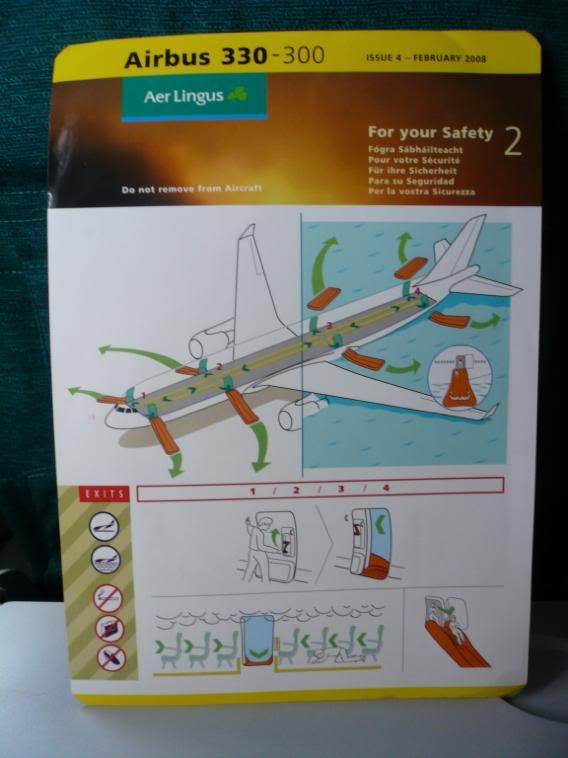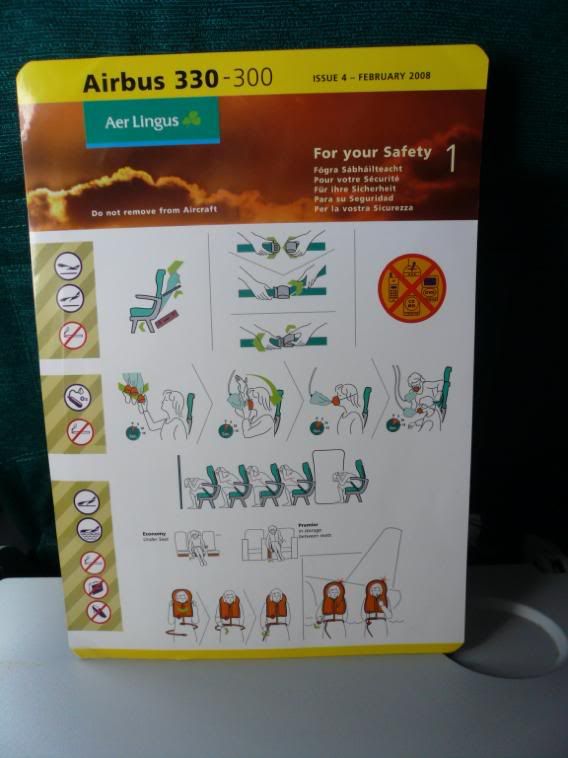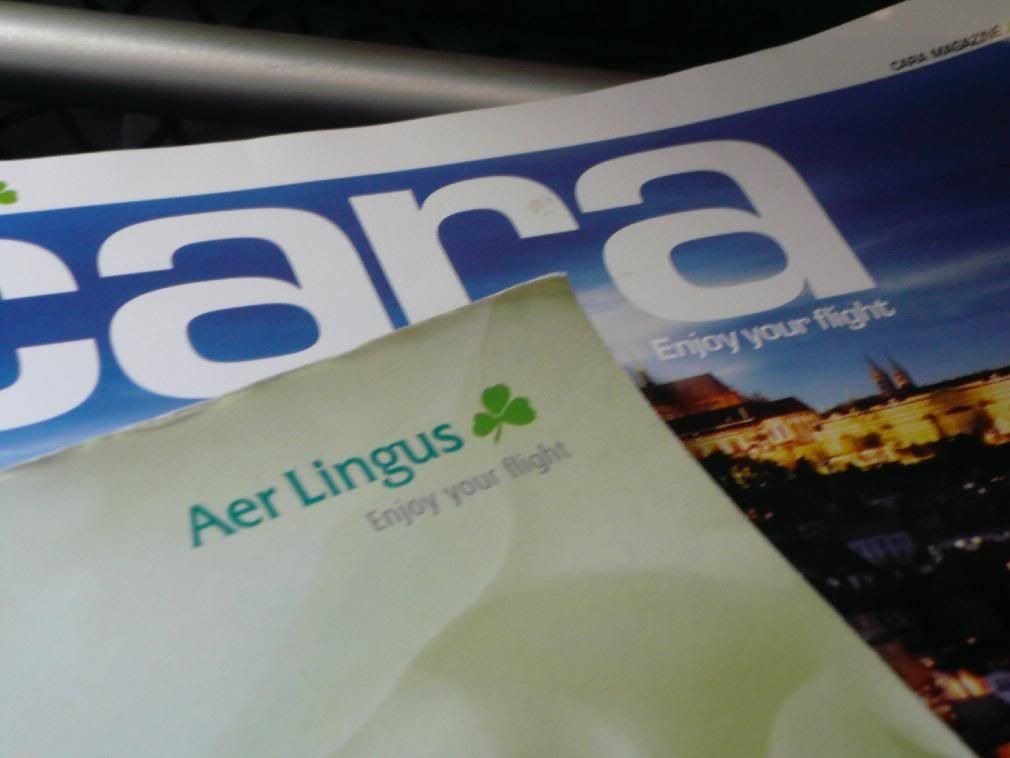 Arrival at BOS was delayed by about 20 minutes due to ATC holds, but the landing at Logan field was as smooth as glass. After a brief taxi to the gate we were among the first to de-plane from Doors2, as the rest of the great unwashed were held back so J class PAX would be first off the aircraft. The benefits of this are somewhat dubious on a pre-cleared flight because our baggage took 20 minutes to arrive.
Overall I would rate this flights as "good". The EI crews are great, but they don't have much to work with, in comparison to, say, KL, with multiple bar services, free alcohol and a bar service with the main meal.
DATE: 03/AUG/2008

FLIGHT : EI 118
DEPART: 1915

REG: EI-BAA "St. Caoimhe"
A/C : A330-202
SEAT : 22G
ROUTE: IAD-DUB
Some shots of IAD, a very, very nice and stress free airport. Highly recommended.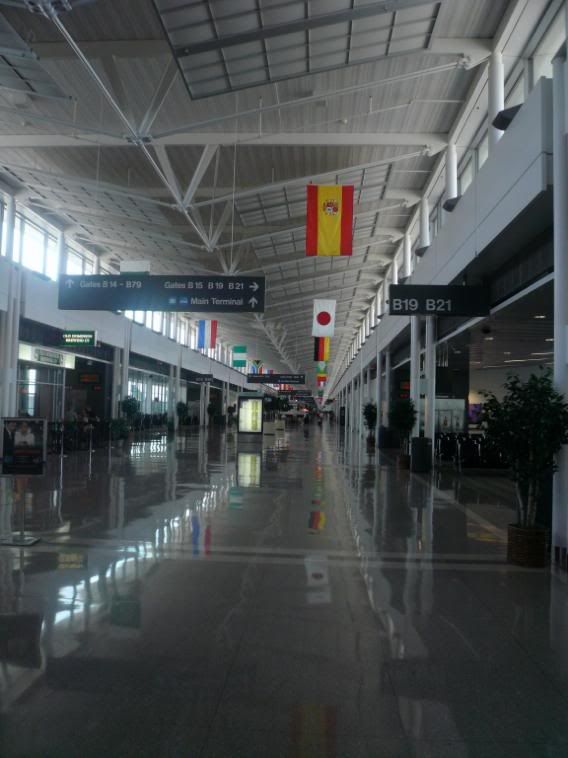 This flight was pretty similar, but EI-DAA is fitted with non-AVOD PTV's, the meals were also different, and only a small plastic beaker of orange juice was served about 30 minutes prior to arrival.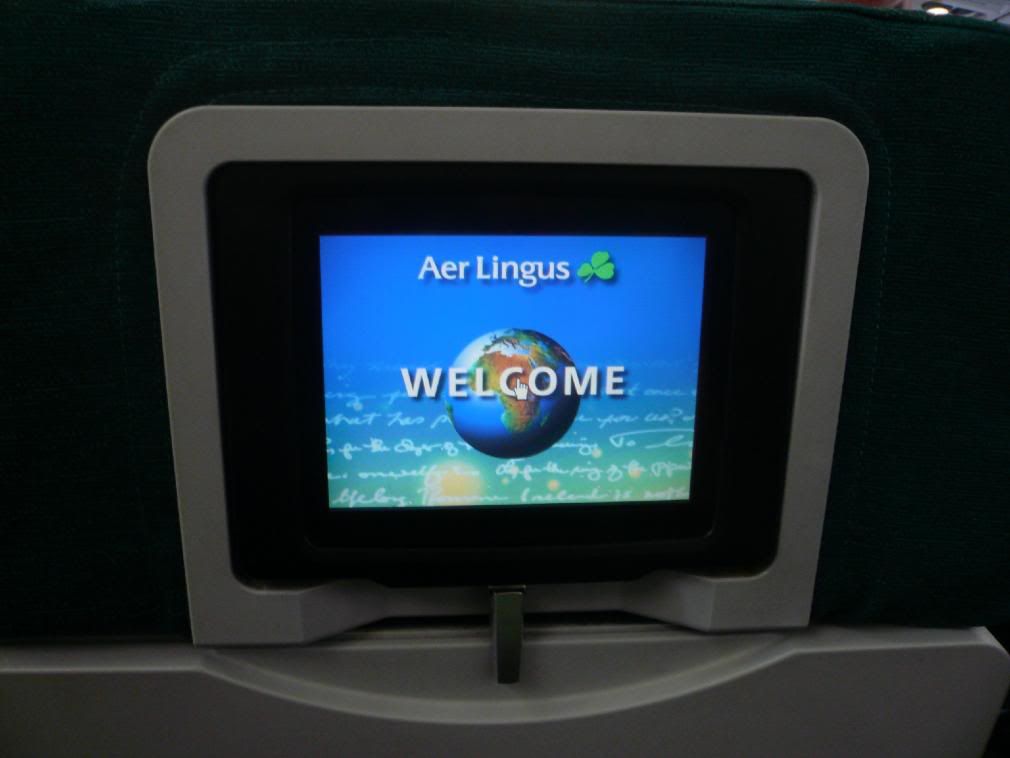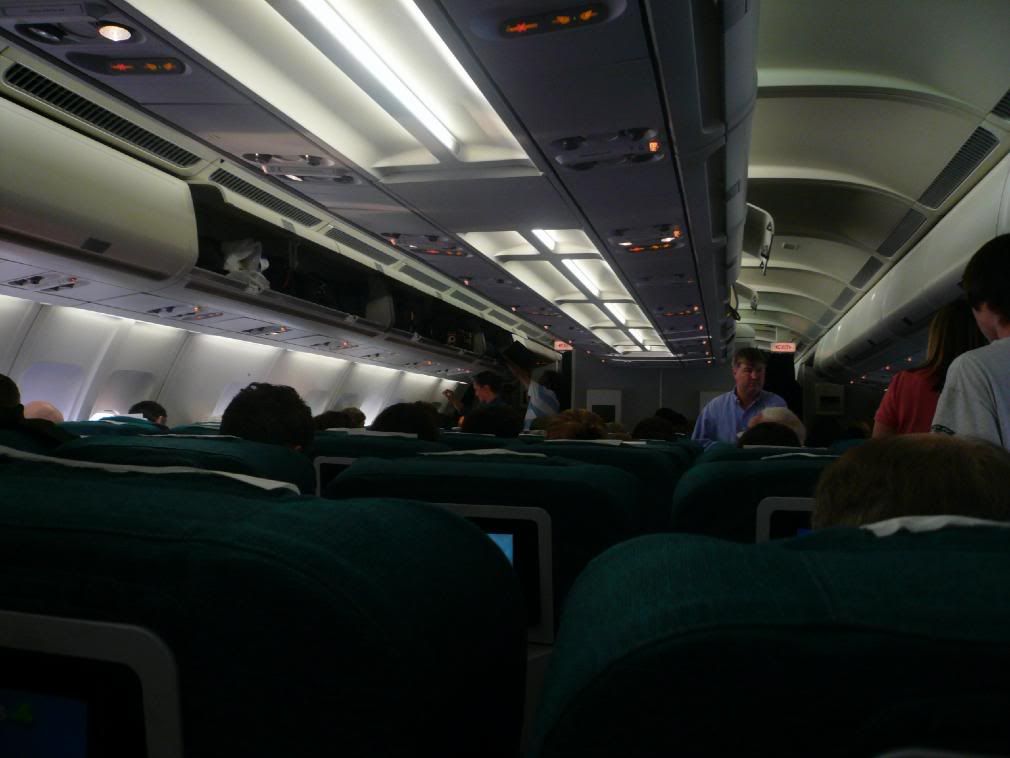 Overall these flights were good, and both BOS and IAD have world class facilities.
Brian.