Here's the third part of my BKK-YUL trip in April 2007. This part covers NRT-LAX on Singapore Airlines.
Previous parts here:
TG600
http://www.airliners.net/aviation-fo...ums/trip_reports/read.main/129255/
NH912
http://www.airliners.net/aviation-fo...ums/trip_reports/read.main/133121/
After arriving at Narita from Hong Kong, I headed straight to the SQ transfer desk to get proper boarding passes – the ANA printed ones for SQ said "ECONOMY" at the top… I guess NH uses P for economy class, hence the confusion. With a red SQ BP in hand for NRT-LAX and an old style Raffles Class one for the AC LAX-YVR, I was good to go to the ANA First Class lounge for a much needed shower.
SQ Boarding Passes
Terminal 1 at Narita has been more or less completely renovated and most Star Alliance carriers moved in from T2. It's very pleasant, and the ANA lounges are brand new as well.
ANA F Lounge Entrance
The showers were excellent, though didn't take any pics. L'Occitane toiletry kits are provided as well as all other necessary amenities.
A refreshing cold towel and some Perrier served by one of the many friendly attendants in this lounge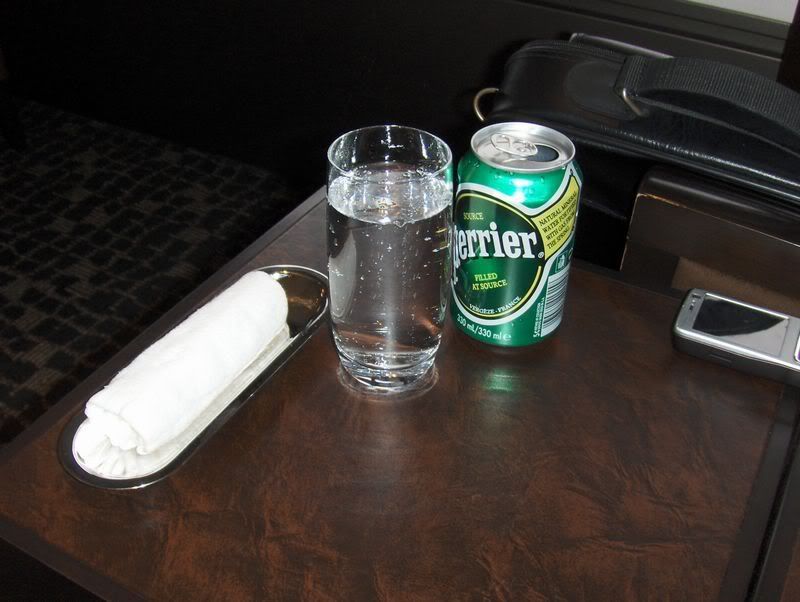 The lounge was more or less deserted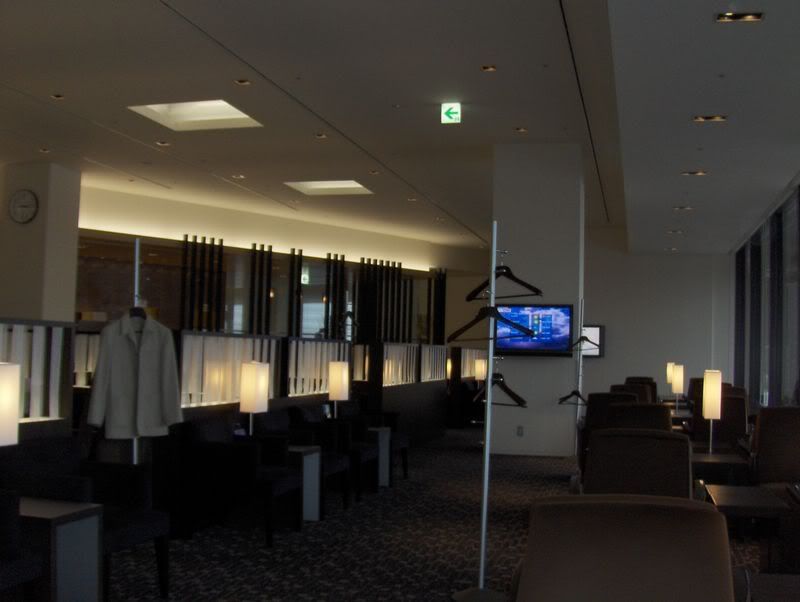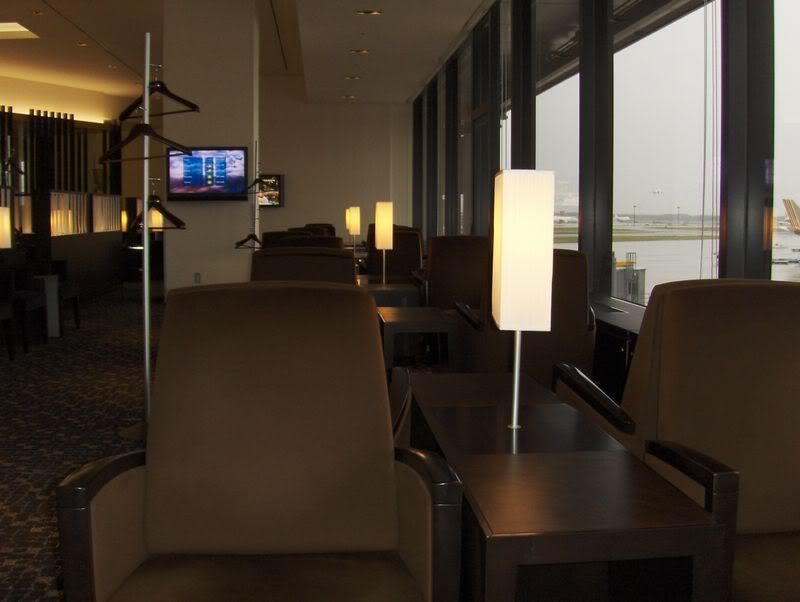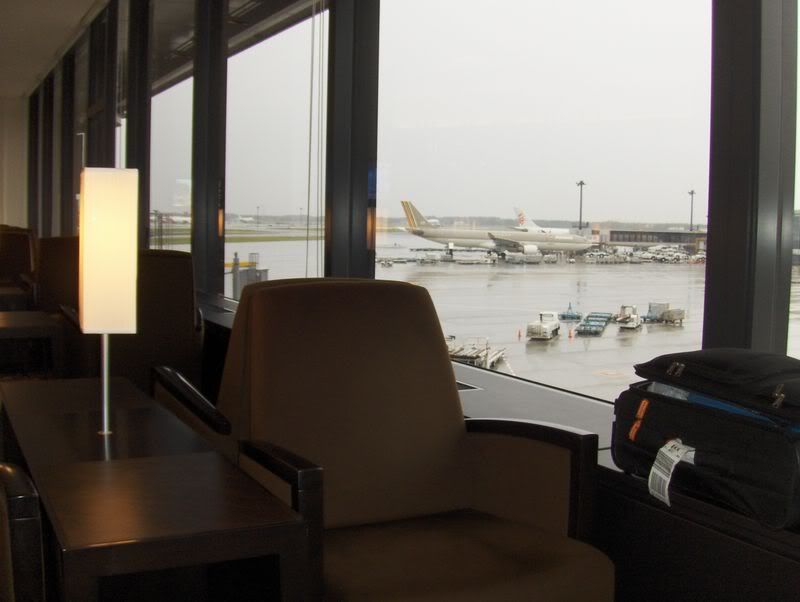 Noodles are cooked to order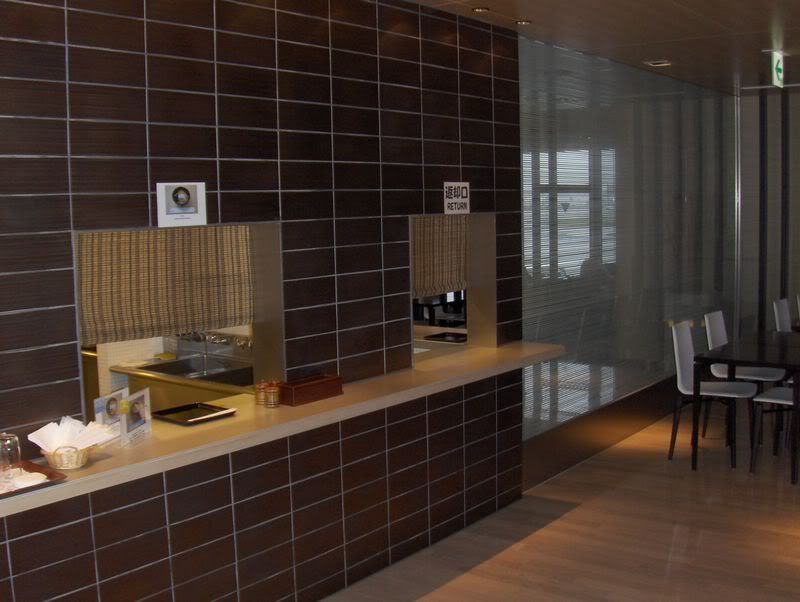 The result along with some Japanese food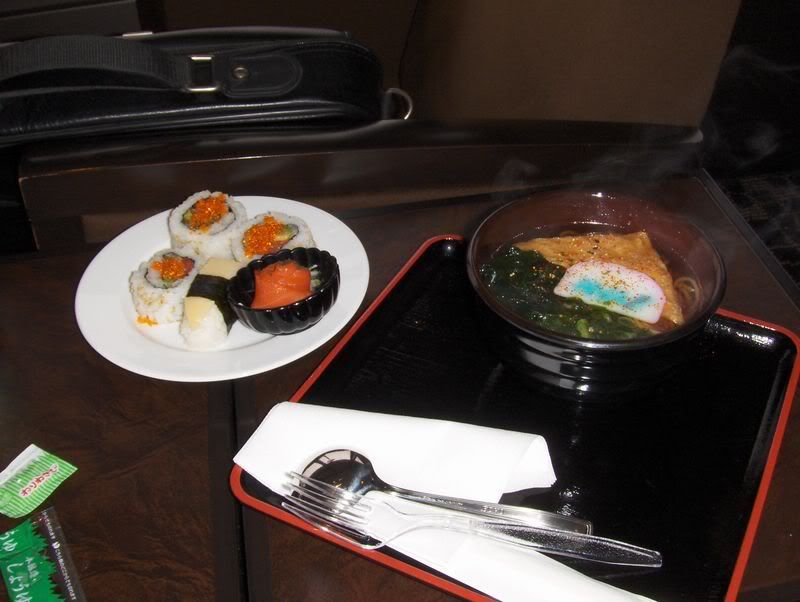 There is no extensive ala carte/buffet dining like CX offers at HKG, really the only minus of the ANA lounges if you ask me.
Pretty nice views from the lounge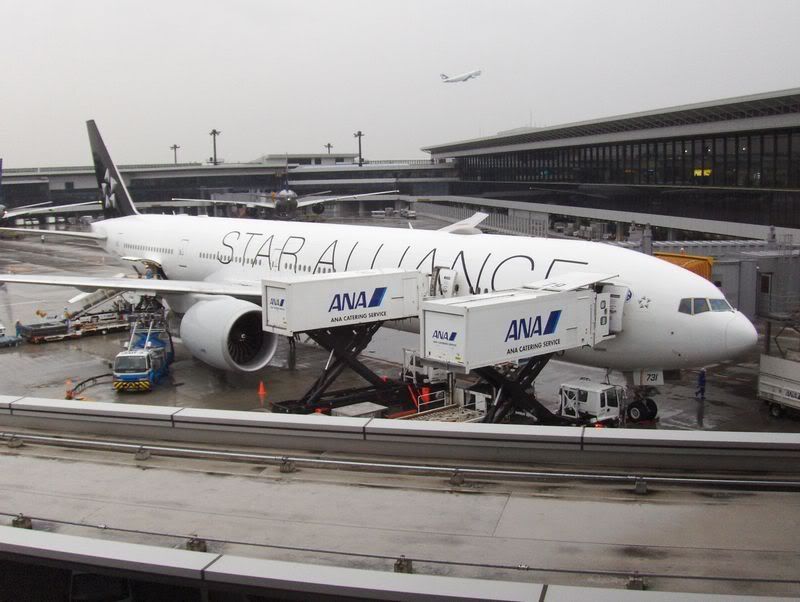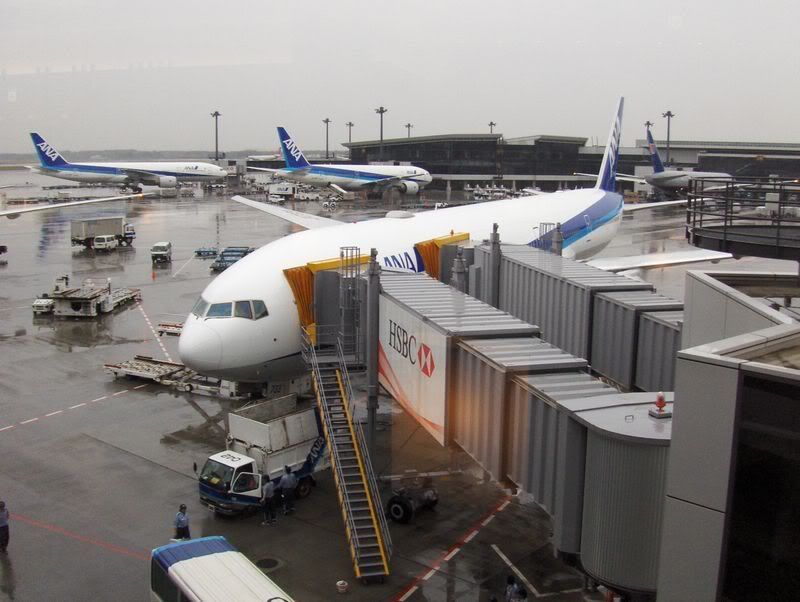 Since I had a couple of hours to kill, I decided to wander over to the United International First Lounge as well.
Views of the renovated T1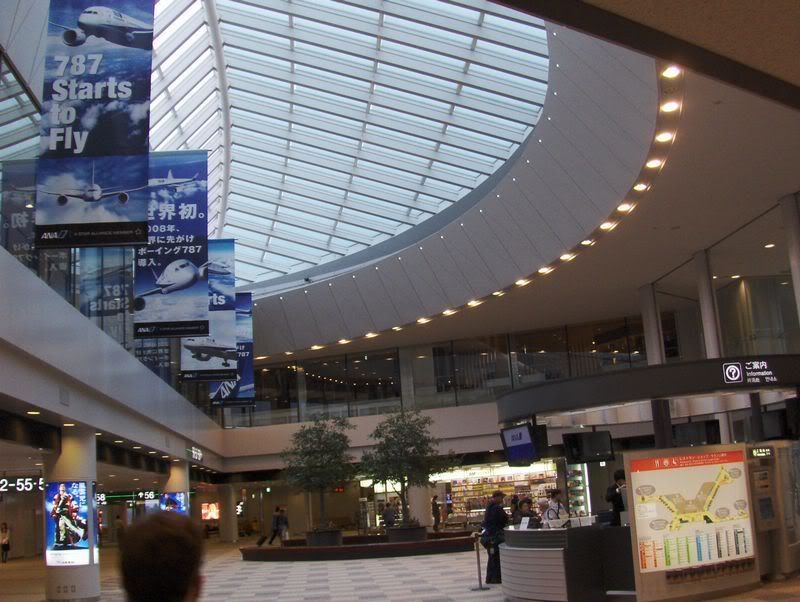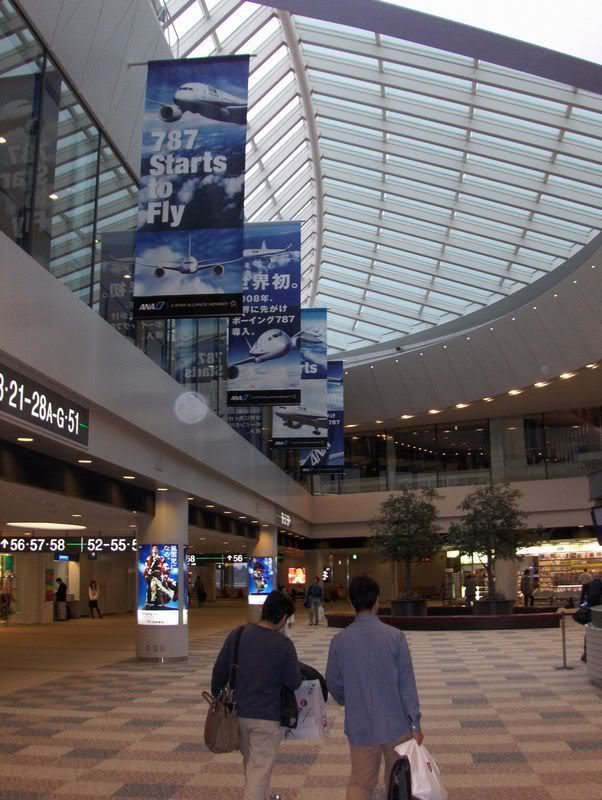 UA jets and F lounge views. While not a bad place, the ANA F lounges (there are 2) are the better choice. I find the "LOW FARE" napkin especially tacky for a F lounge.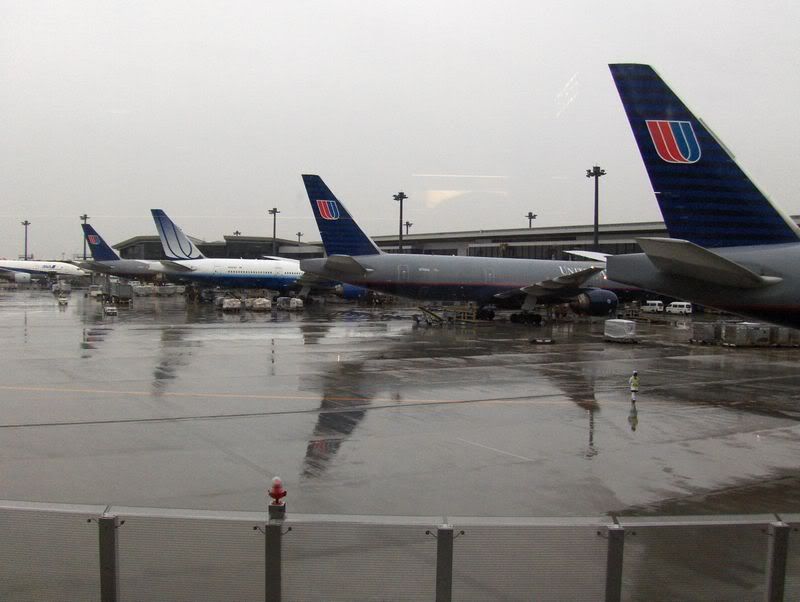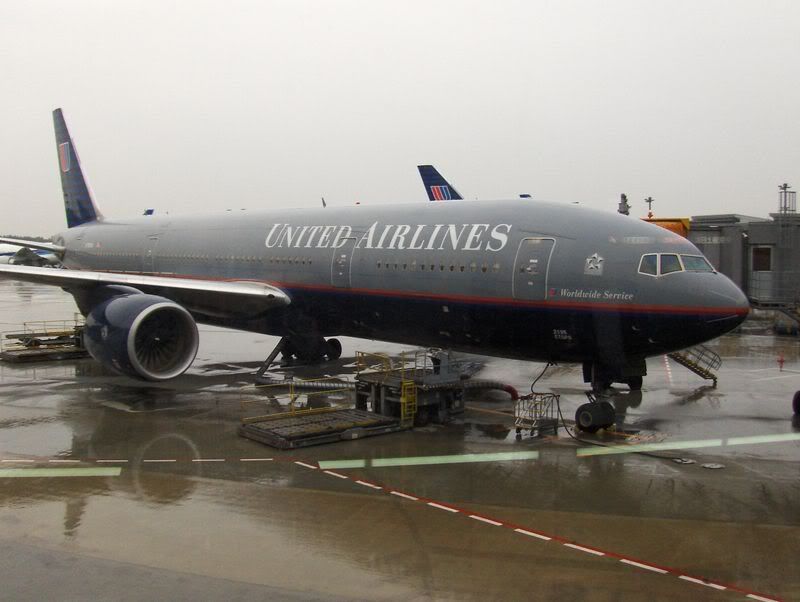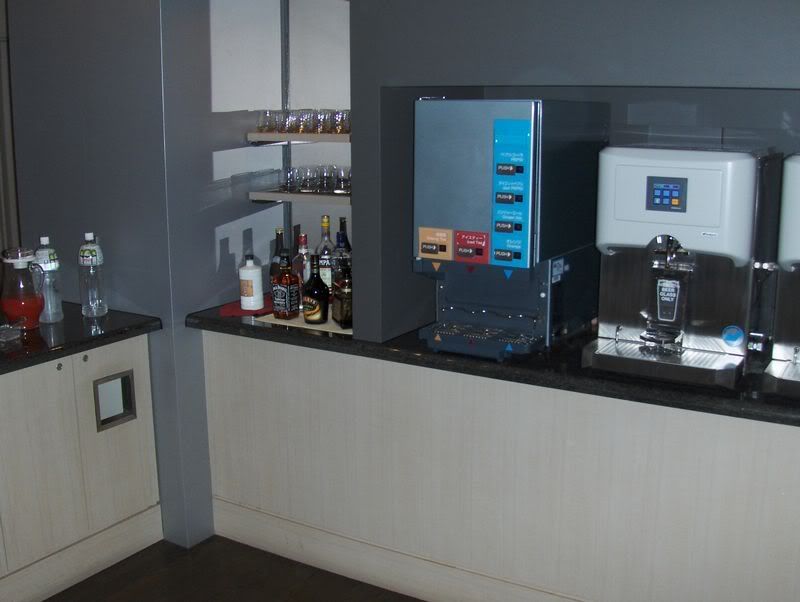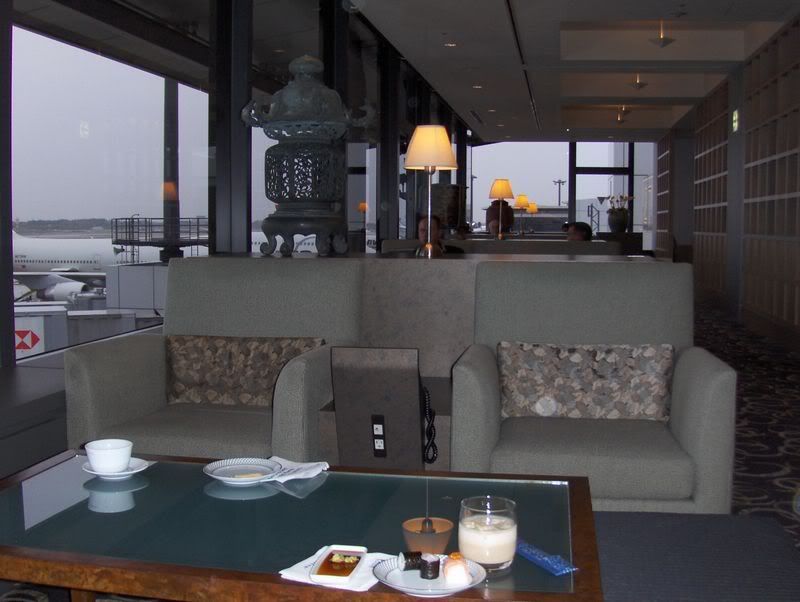 Boarding soon started for SQ12 and I made my way to gate 45.
18 April 2008
Tokyo Narita (NRT/RJAA) – Los Angeles International (LAX/KLAX)
Singapore Airlines SQ 012
Boeing 747-412
9V-SPP
1845-1255 – On Time
First Class, Seat 2F
SQ B747s of course feature the older style F cabin, still definitely one of the best around I must say
View Large
View Medium


Photo © René Juncker
Priority boarding was strictly enforced, and I was soon escorted to my seat 2K for the Transpacific crossing by a leading stewardess. All the usual SQ F stuff followed – hot towels, drinks, menus, amenity kits, pyjamas, magazines etc.
A glass of Krug, of course poured at the seat as it should be in First. Frequently refilled of course…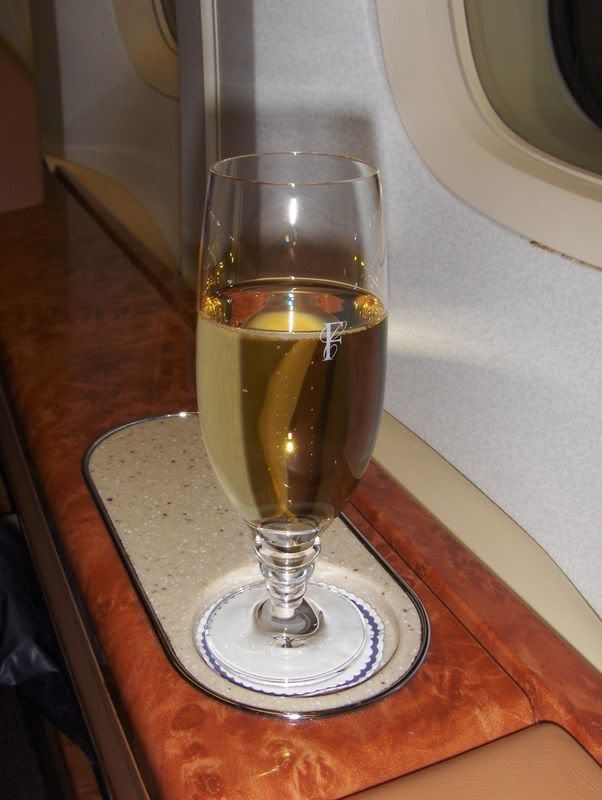 The inflight supervisor soon welcomed me onboard, confirming my Book the Cook order. The crew's attitude was just superb so far –this was obviously going to be one great flight. Doors were soon closed with first class about half full if I remember correctly. Pushback and takeoff on time, and we were on our way to Los Angeles.
Dinner service started after takeoff, here's the menu, including the SIN-NRT portion.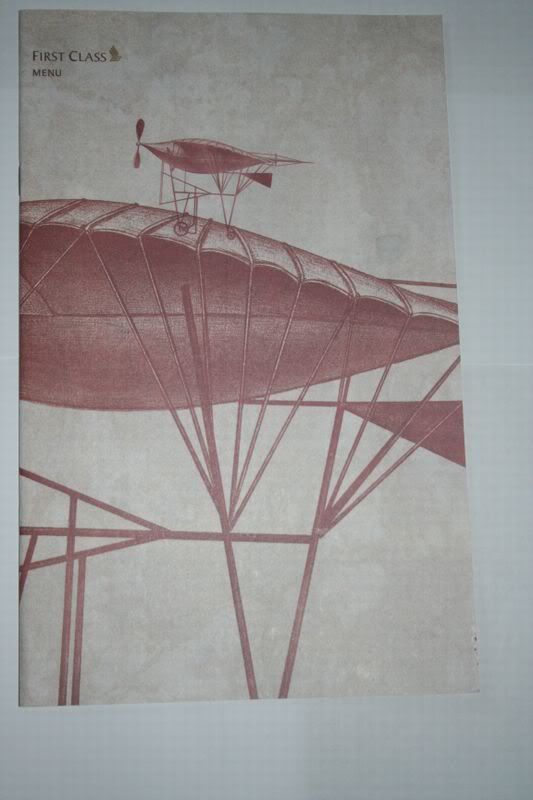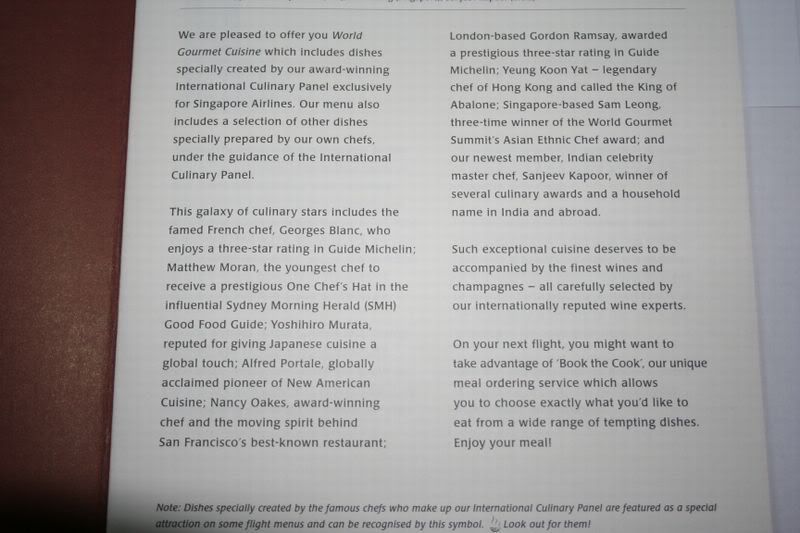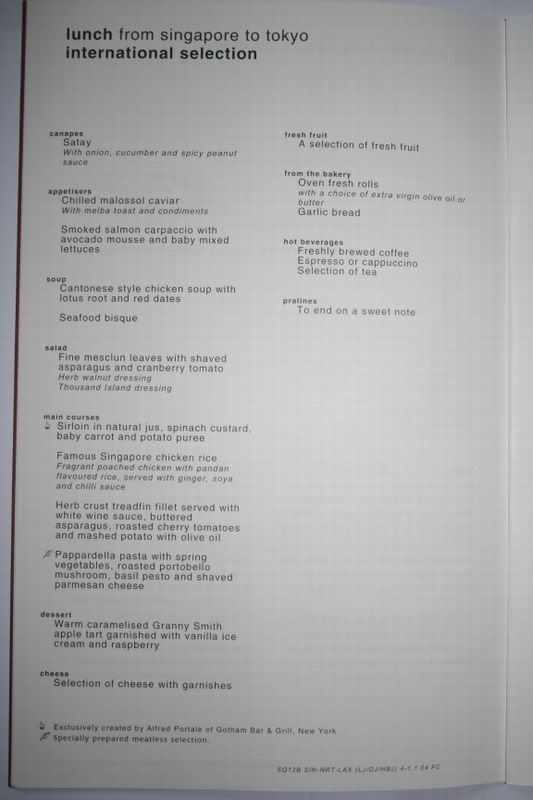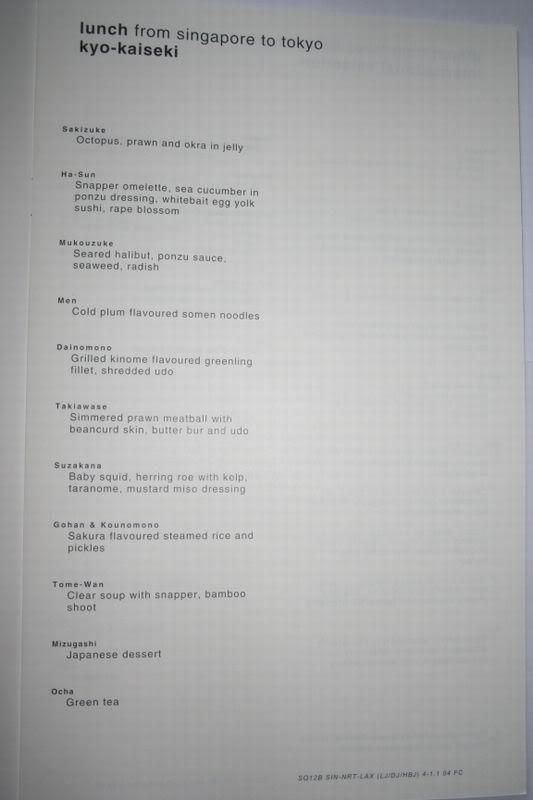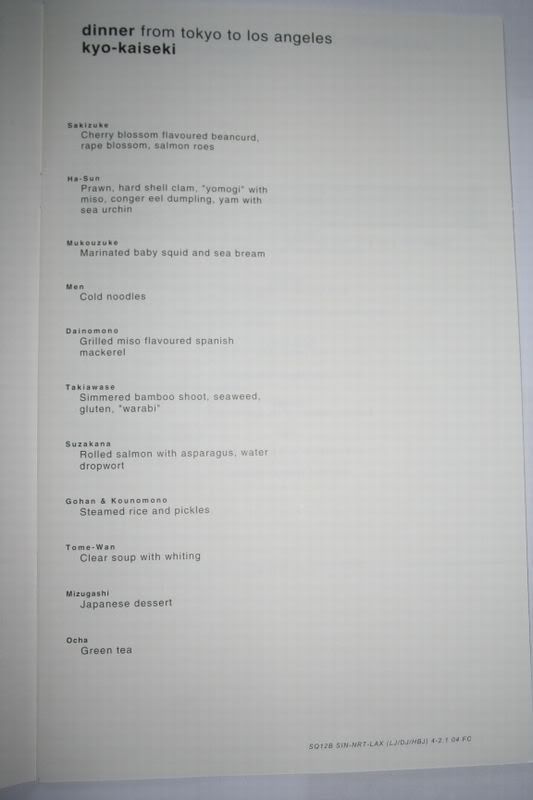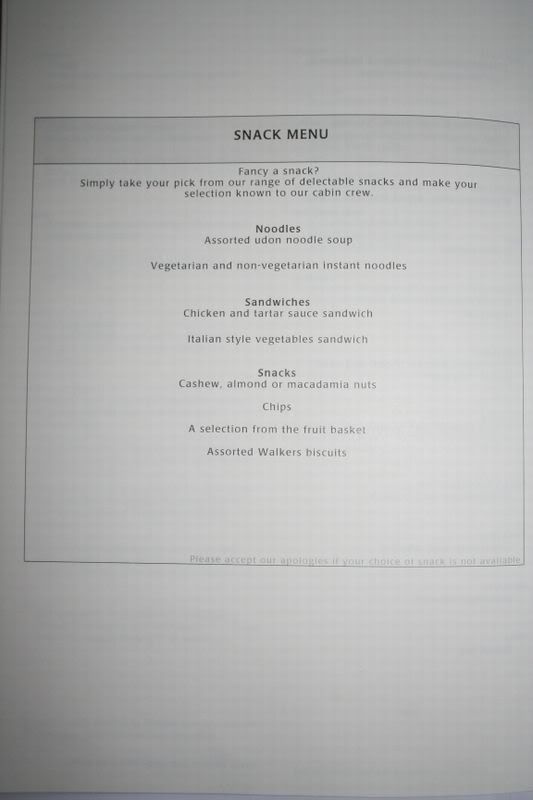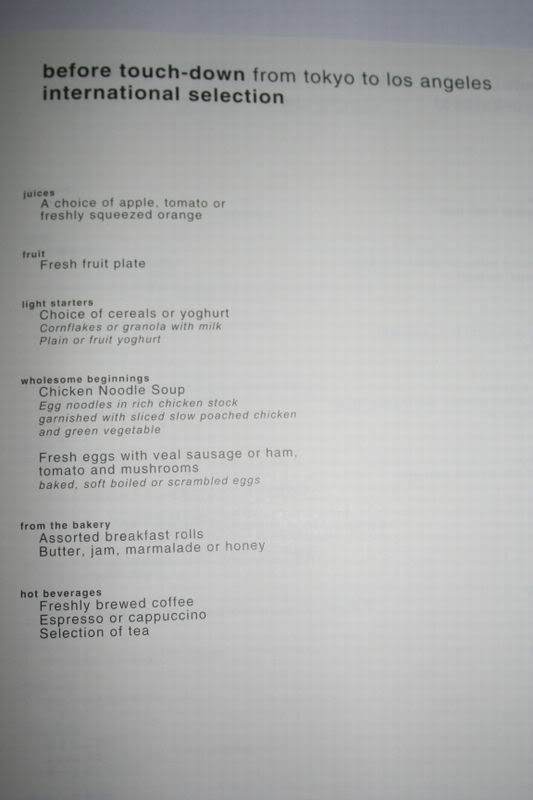 Wine/drink list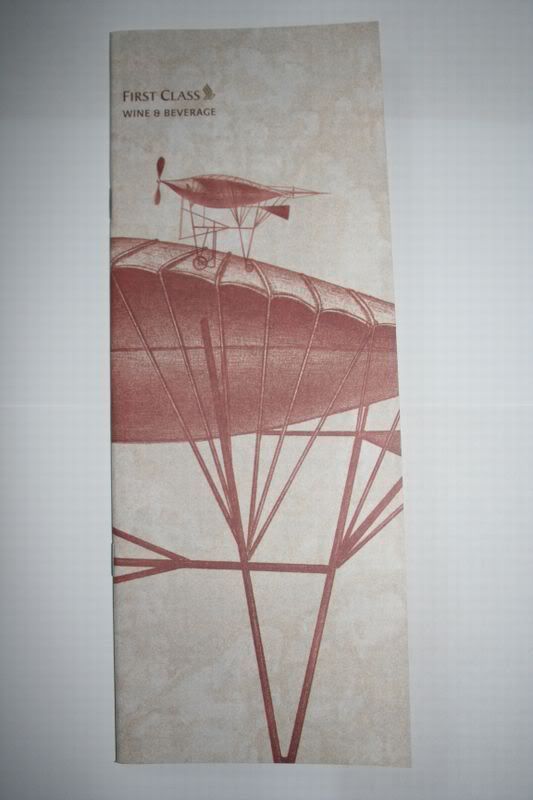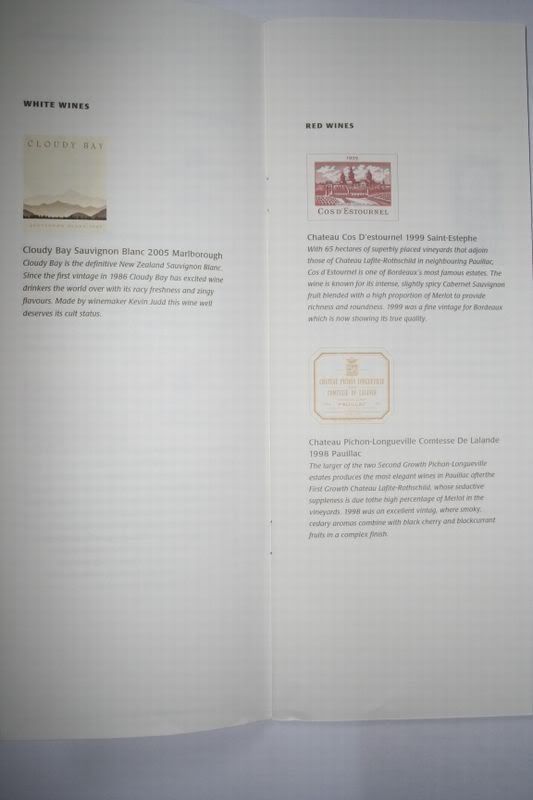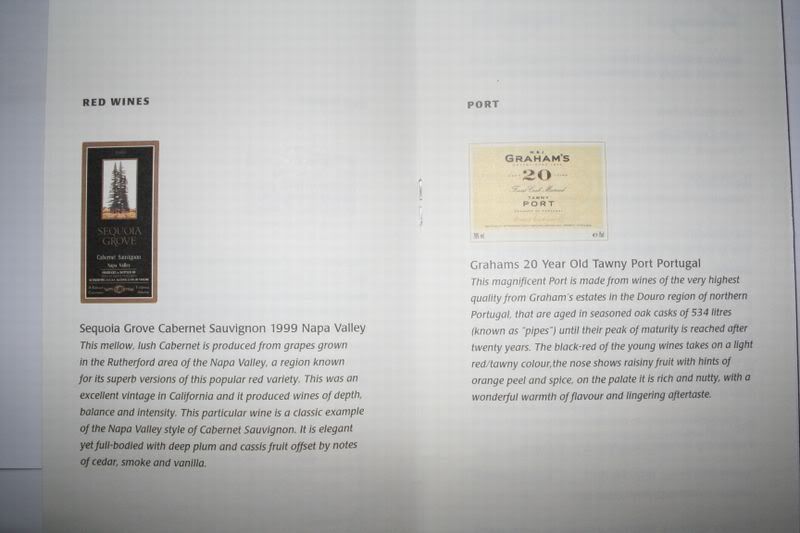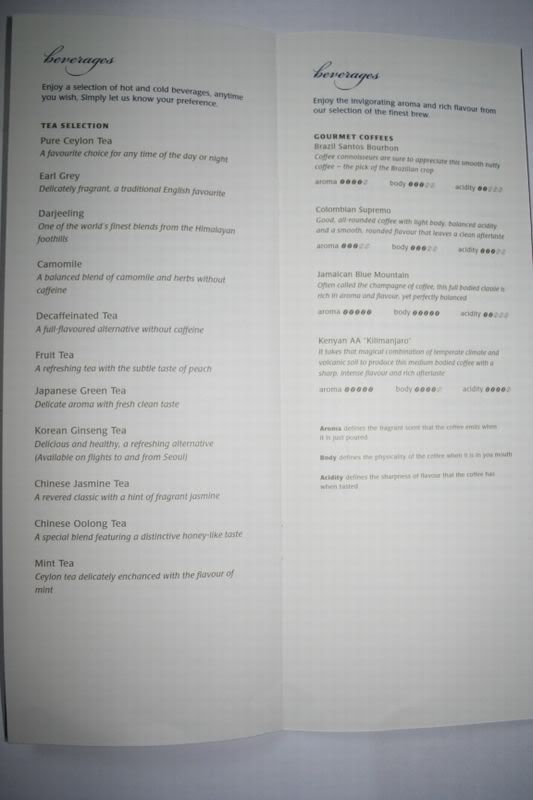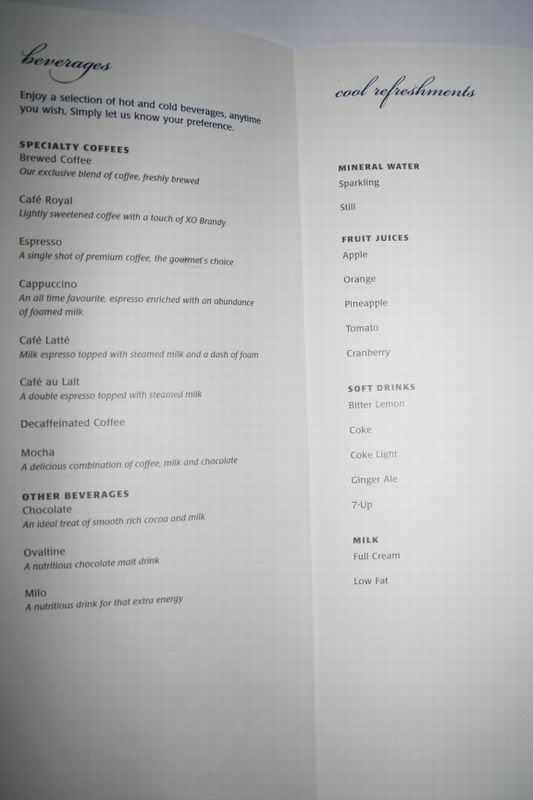 The food and drink choices on SQ are of course second to none, and with the Book the Cook choices added in the mix, a dinner in SQ First Class is quite the ultimate onboard dining experience. Service throughout dinner was simply fantastic, best I've had in SQ F. A second round of caviar with some chilled vodka was offered by the inflight supervisor and the Krug kept flowing. Let the pictures speak for themselves.
Satay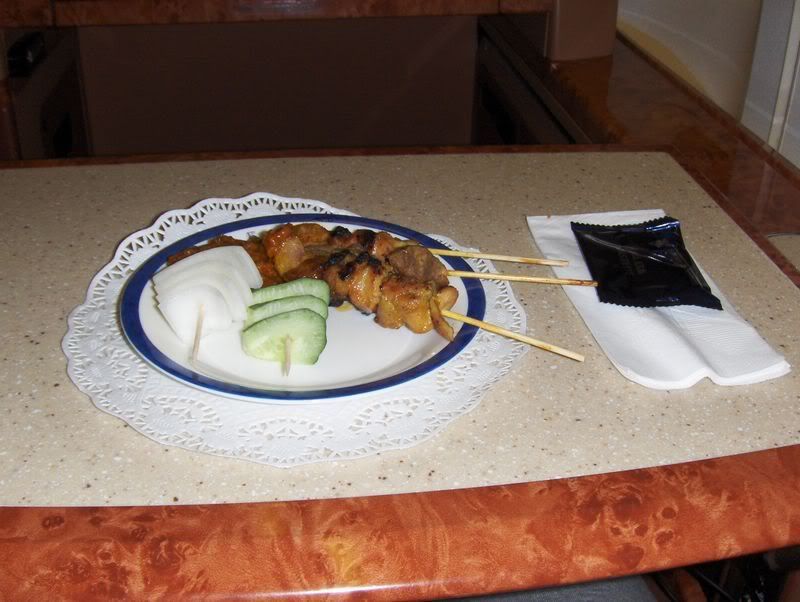 Old style table setup
Caviar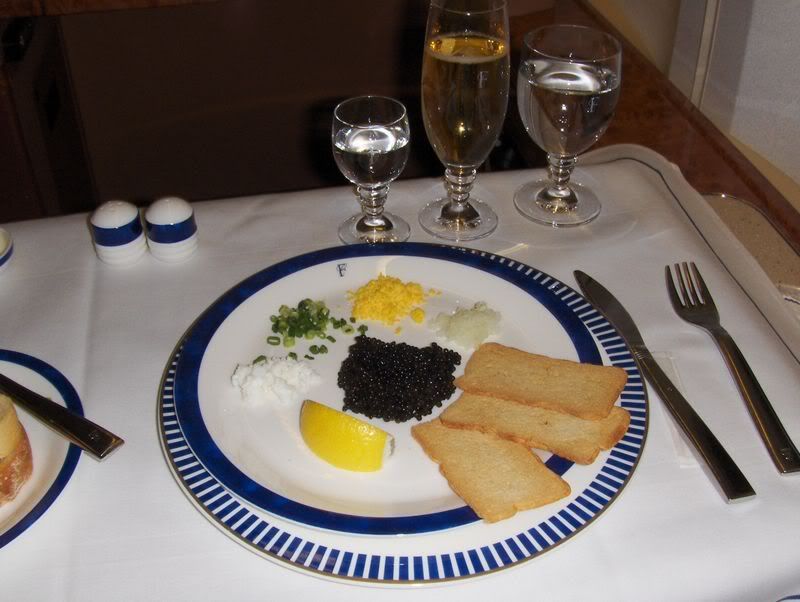 Soup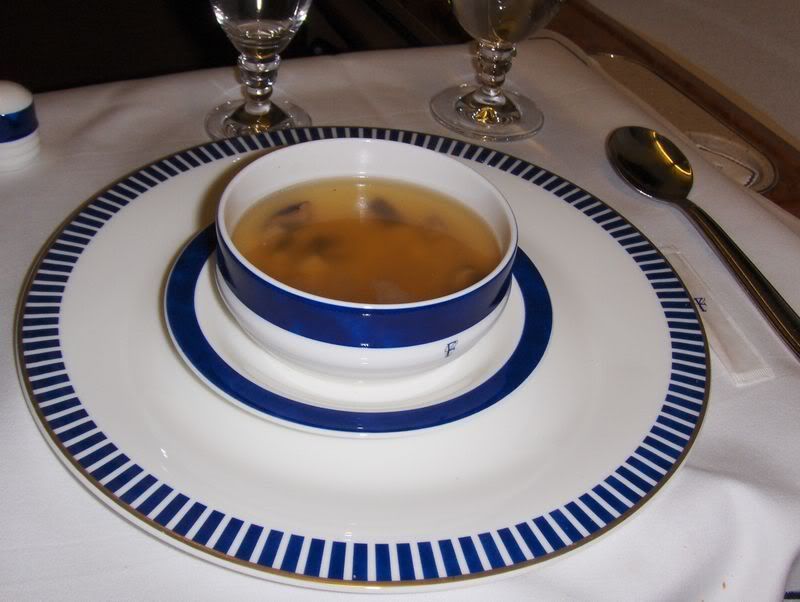 Salad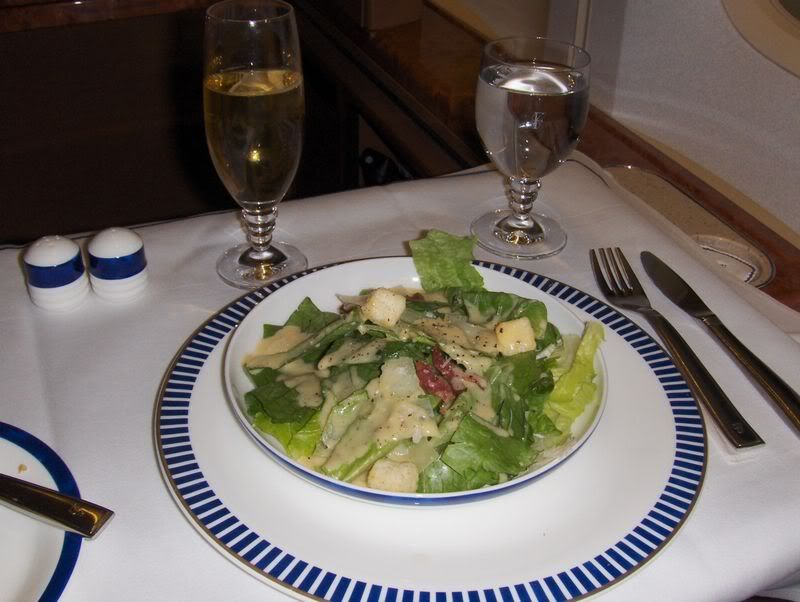 Delicious Lobster Thermidor
Dessert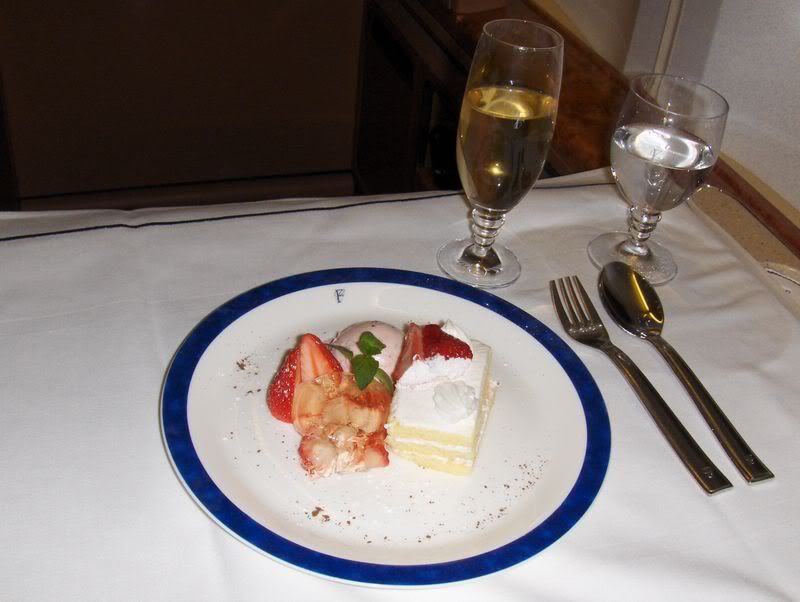 Fruit, cheese, port wine
I was absolutely stuffed after this excellent dinner… Requested turndown service and went to sleep for a few hours.
Views of California after I woke up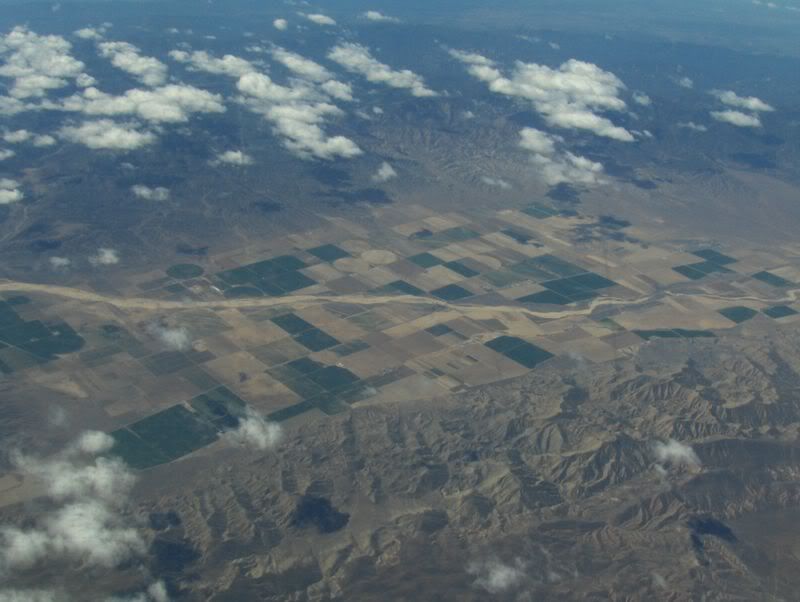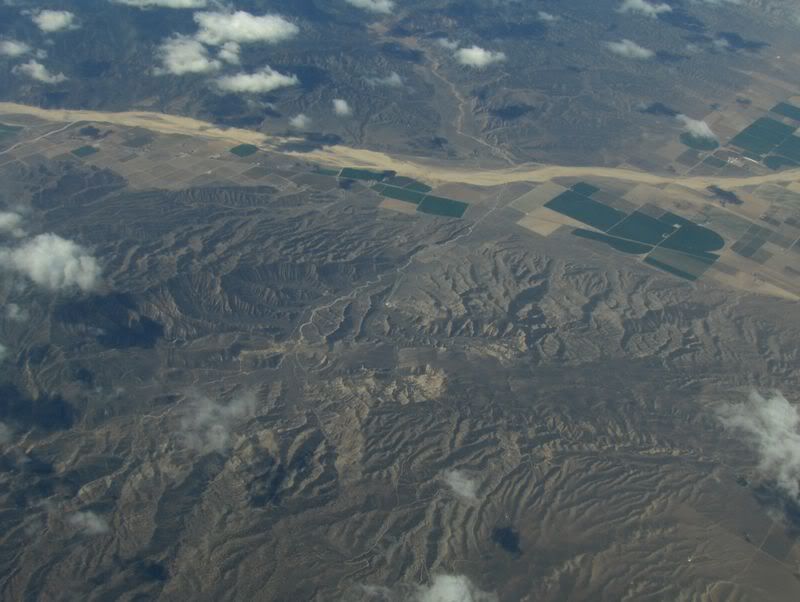 It was breakfast time – I don't particularly like airline breakfasts but figured I better eat it considering the likely food offerings awaiting me at the Air Canada Maple Leaf Lounge.
Fruit, eggs and Dom Perignon it was for me. They ran out of Krug, a frequent occurrence with yours truly onboard it seems.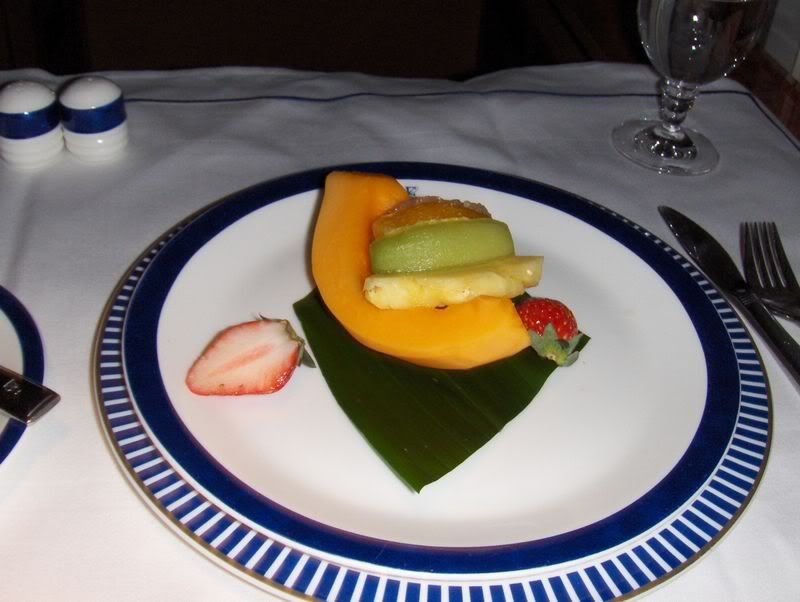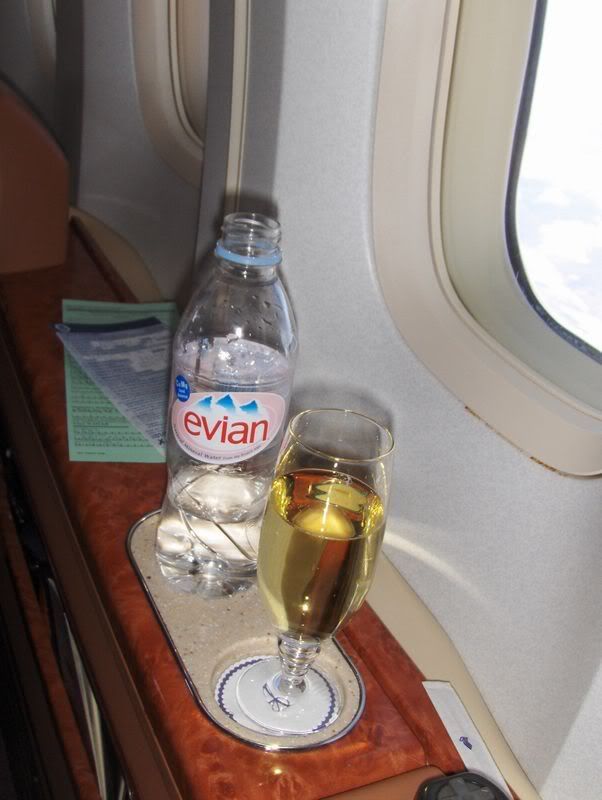 Not too far from Los Angeles by now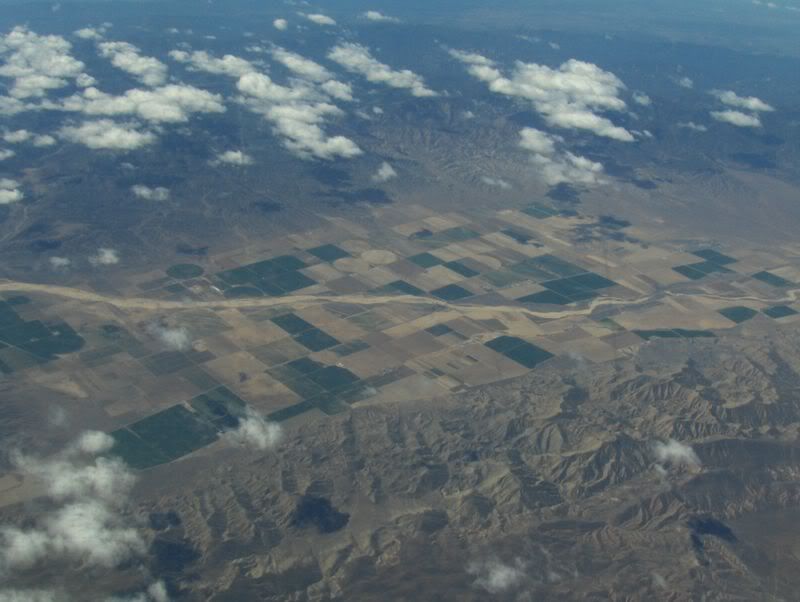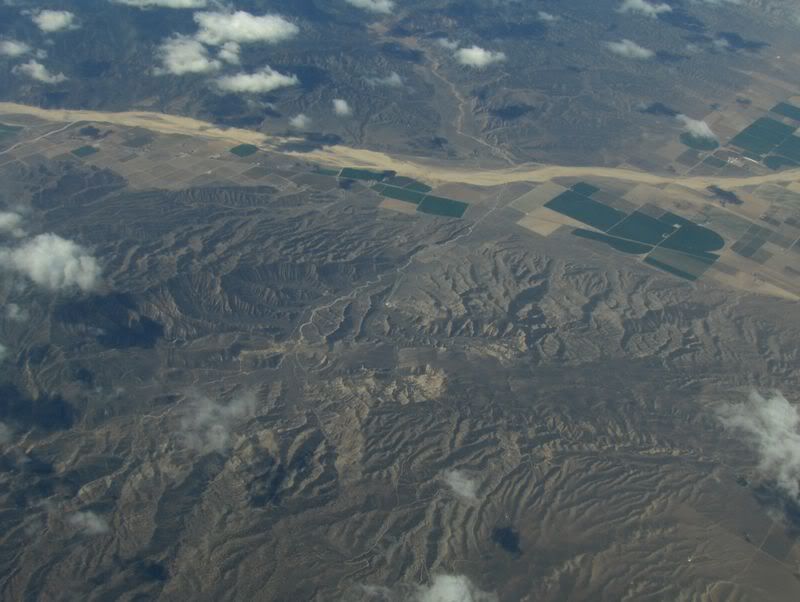 It's certainly a stunning approach on a sunny day, and the sheer size of the L.A. metro area is just something that has to be seen.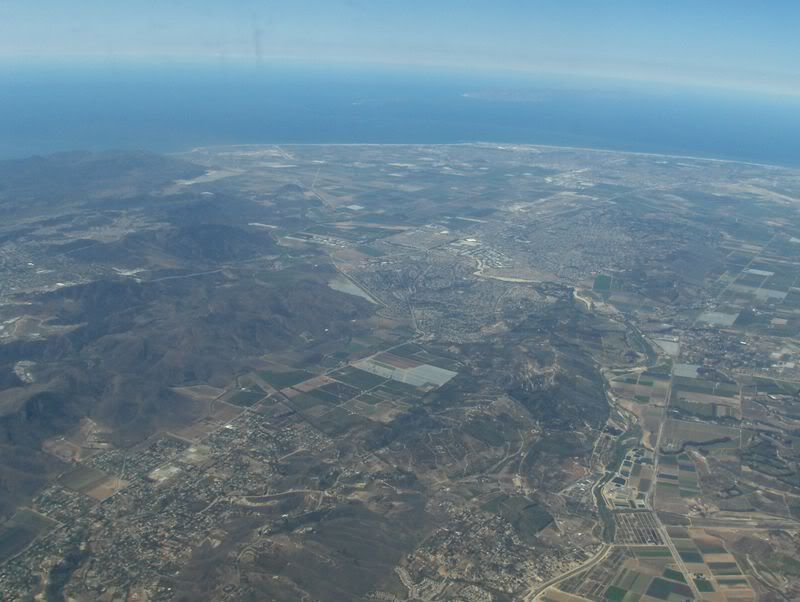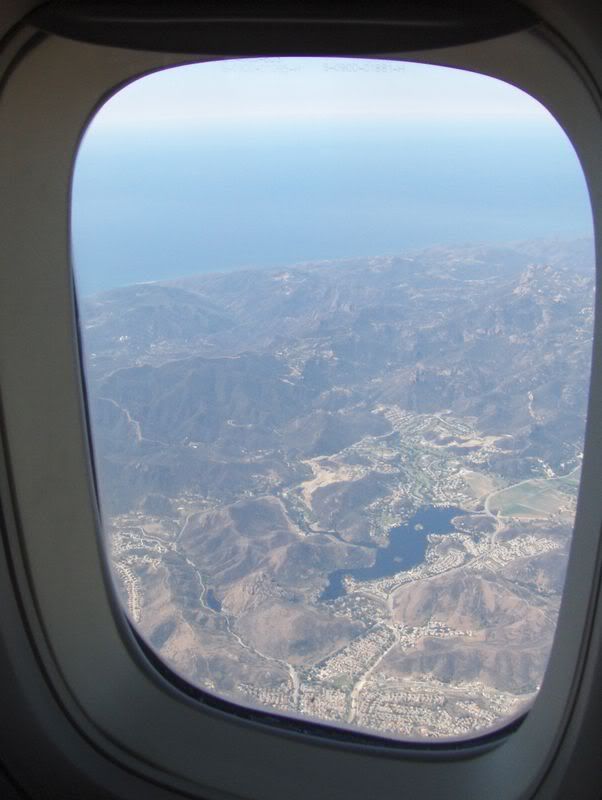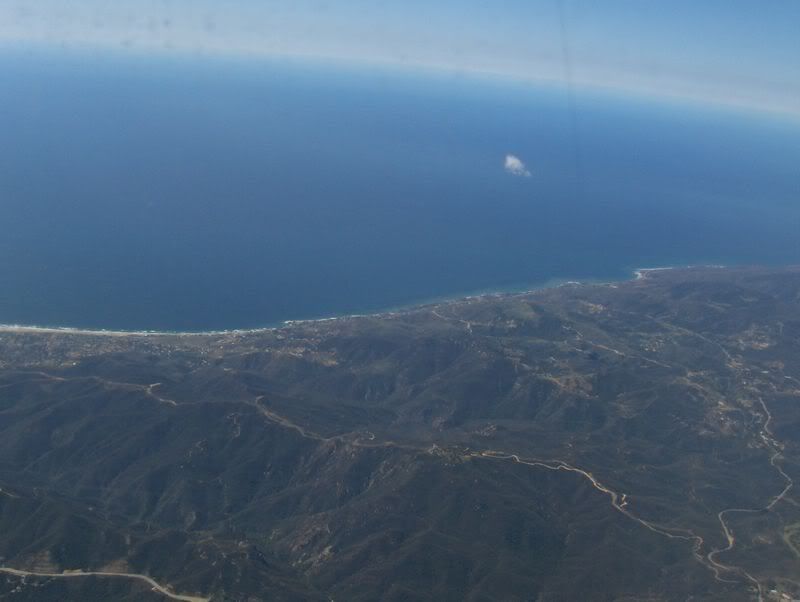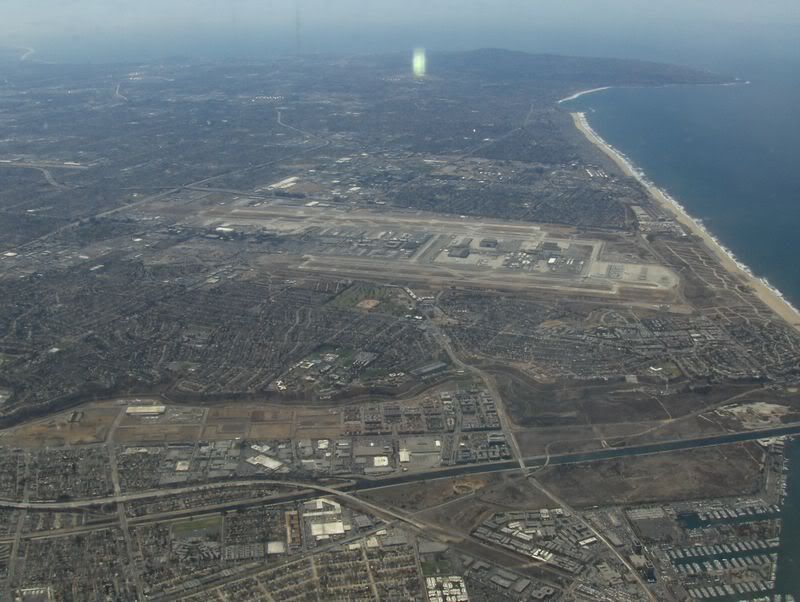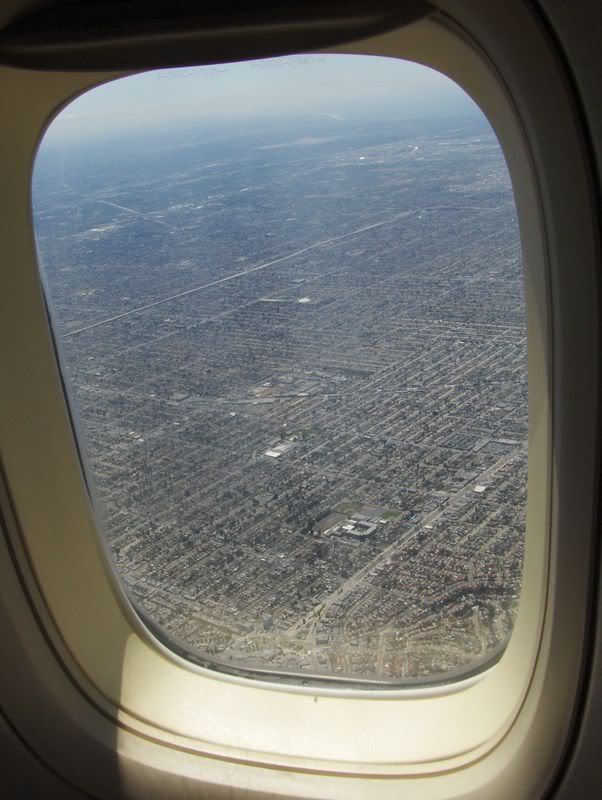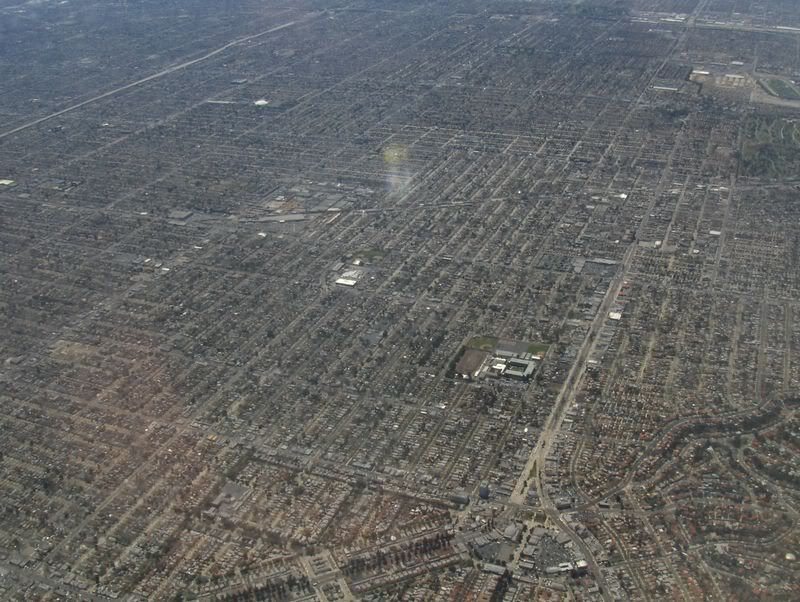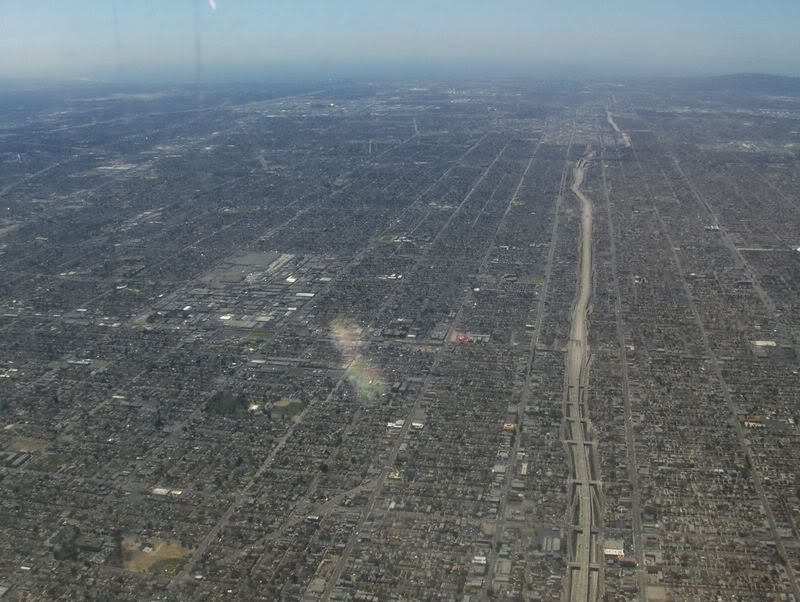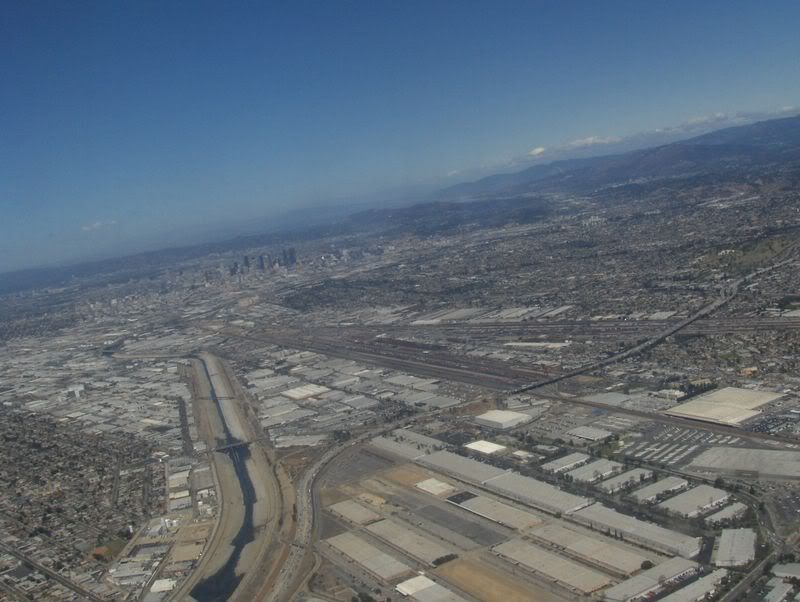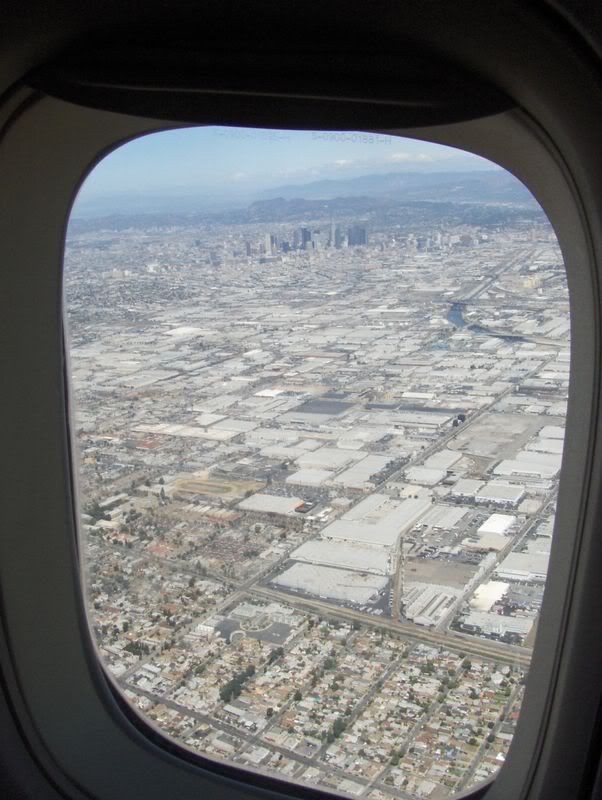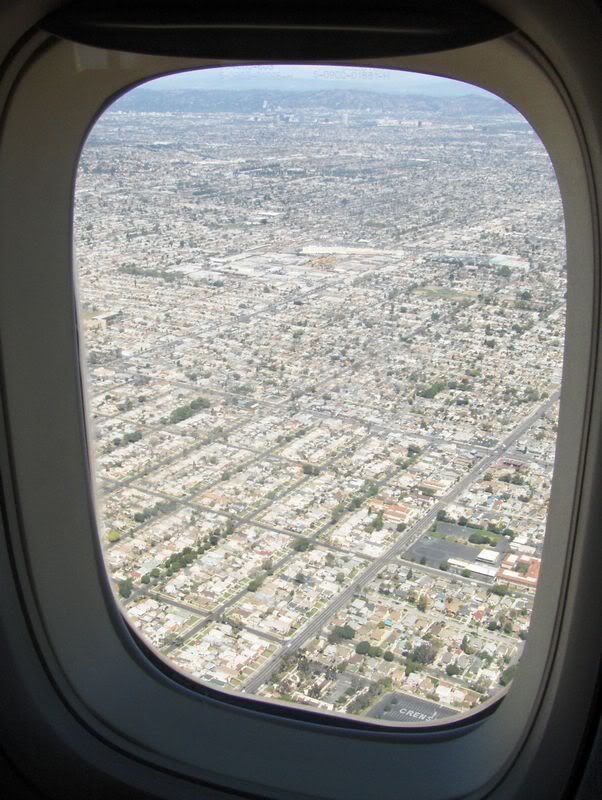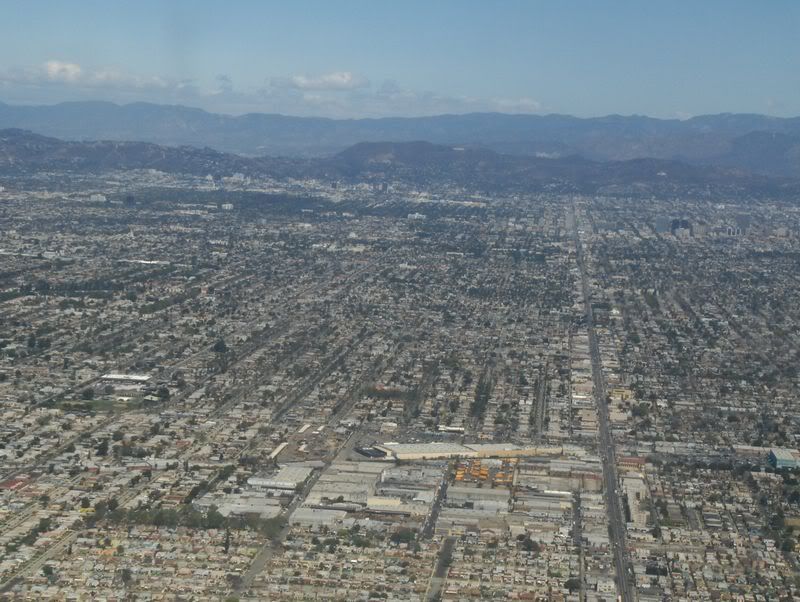 On-time landing at LAX concluded this superb flight onboard Singapore Airlines.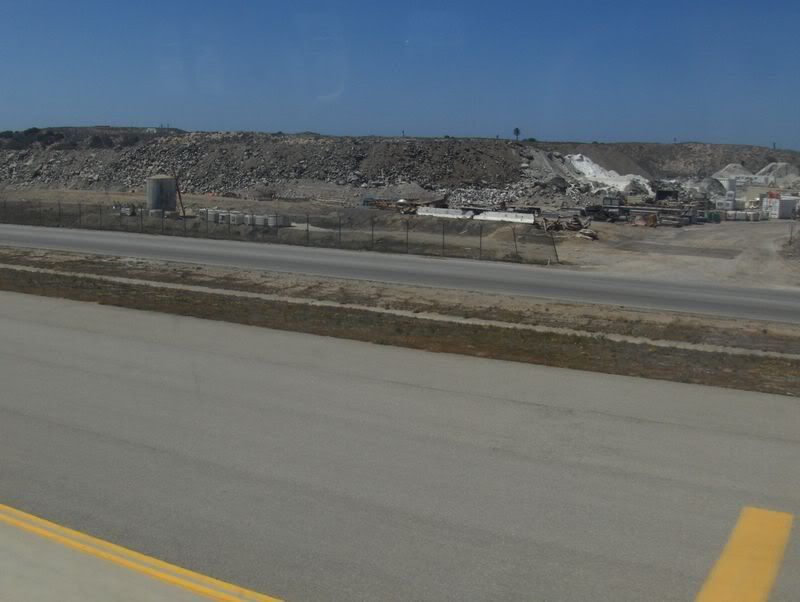 Thanked the crew and made my way to the passport control… Now that area is quite a contrast to the serene surroundings of SQ First Class. I wouldn't recommend clearing the formalities at LAX TBIT to my worst enemy. The officers were fine, but the 1h+ wait and complete disorganization was just ridiculous. You'd imagine this sort of facilities in some third world nation, not at one of the major U.S. international gateways…
Next up AC J class LAX-YVR.
Hope you enjoyed.
Lufthansa747