At the beginning of August some colleagues and I were lucky enough to be able to fly on the "Tante Ju" as it is known here. This was a very special day out for all involved, especially as one of the members of our team volunteers as cabin crew on these flights.
The flights begin from the military base at Dübendorf, near Zürich. Normally sightseeing flights of either 40 or 60 minutes are offered, or full day trips to Ticino or Graubünden. As there was a group of us, we were able to charter the plane.
The day started with a tour of the Flieger Flap museum at Dübendorf, where there are all kinds of military aircraft on display. It's a real hands on place- there's even a parachute jump simulator.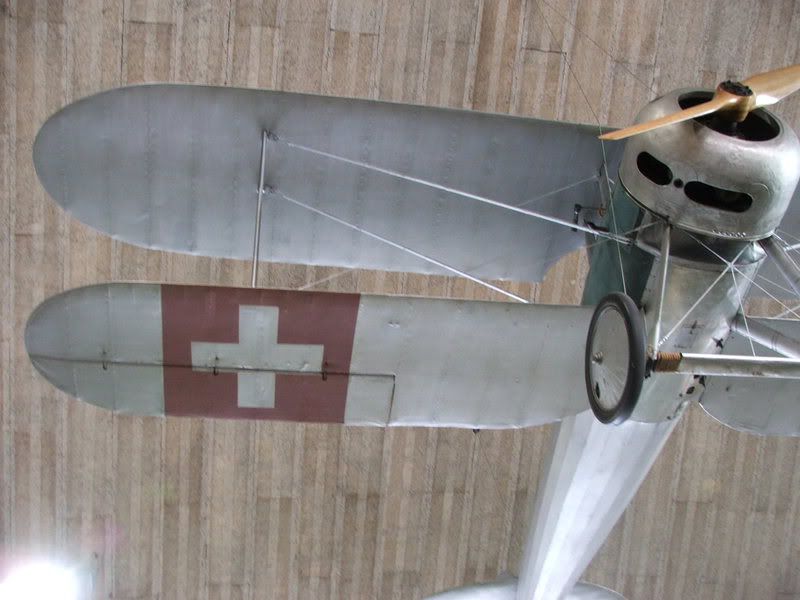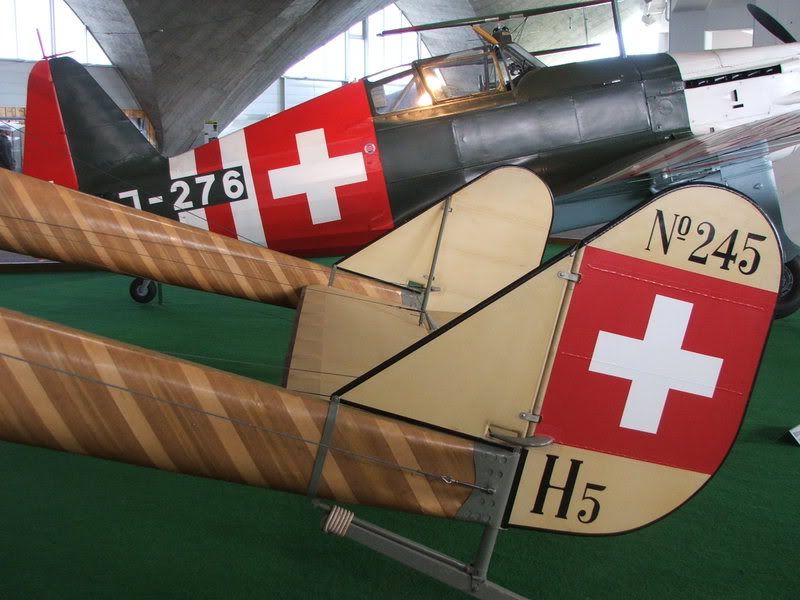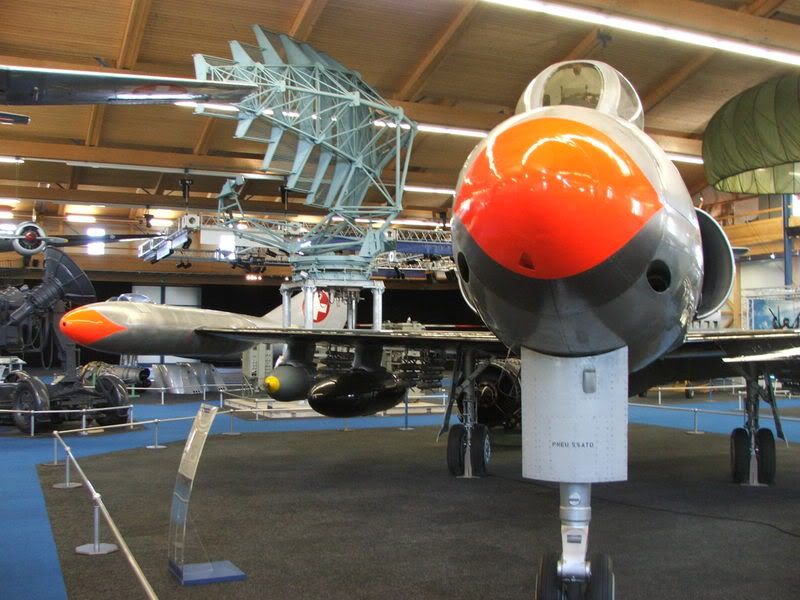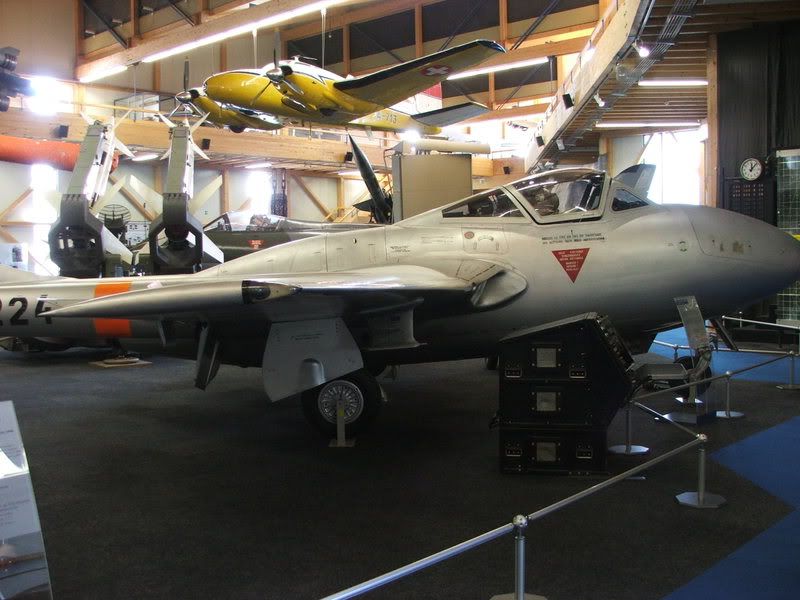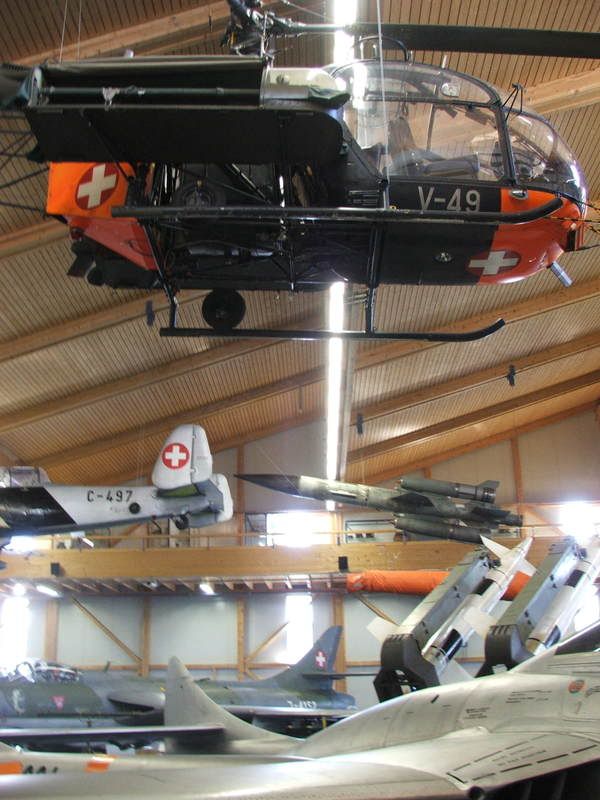 After that we were welcomed by our crew for the day, which included the boss of Ju-Air. He was a humorous man, who told us to politely tap them on the shoulder if we felt they were flying too close to the mountains and to keep our eyes on the fuel gauge on the wing in case we were to run out…… No problem to use electronic devices, including mobile phones.
Then the moment we were waiting for…out onto the tarmac (no security…!) to see this amazing aircraft, which is 69 years old.
Wednesday 6th August 2008
Dübendorf (LSMD)- Dübendorf (LSMD)
Junkers Ju-52 HB-HOT
ATD 1030 / ATA 1140
No flight number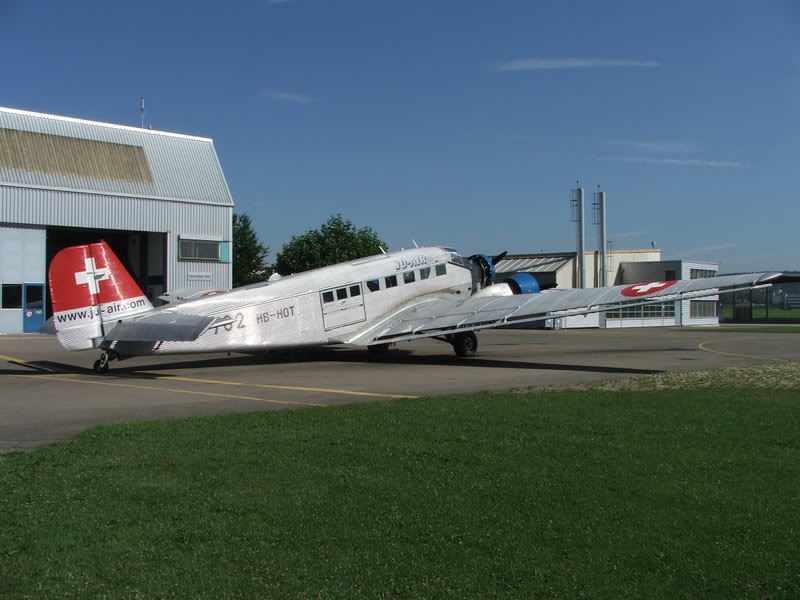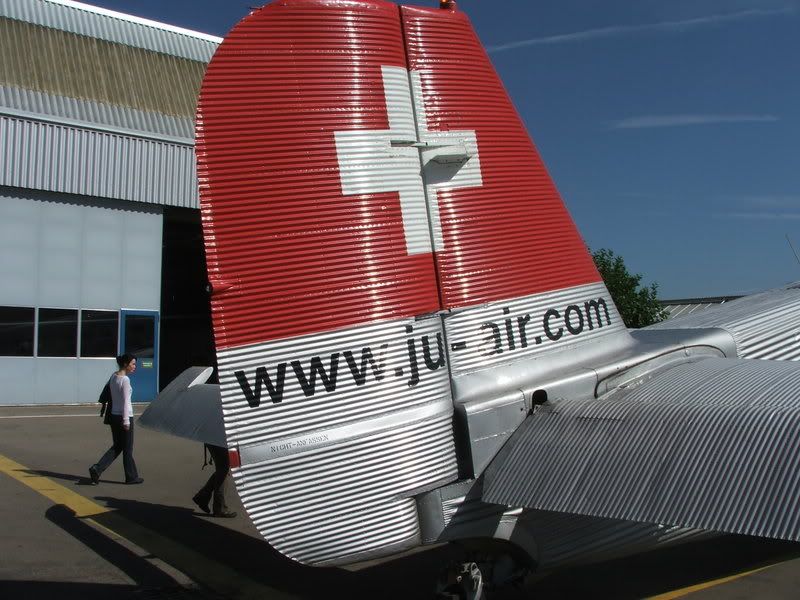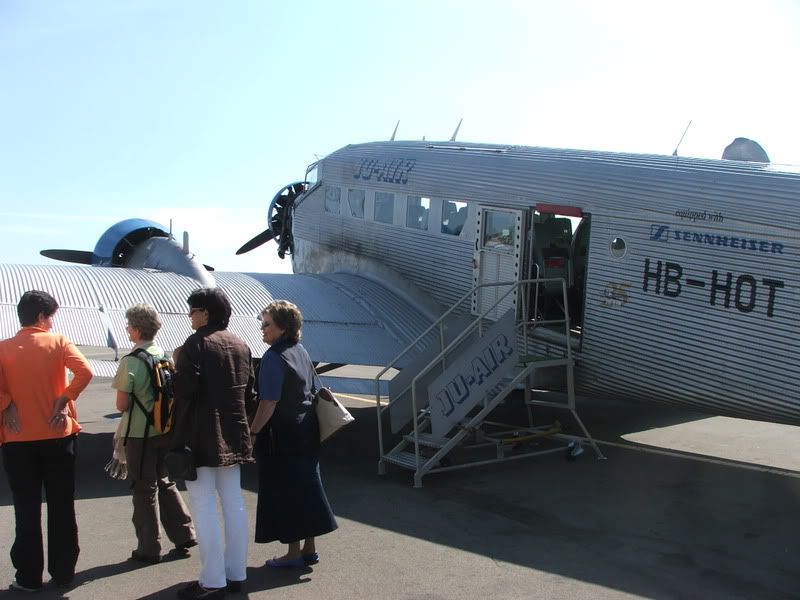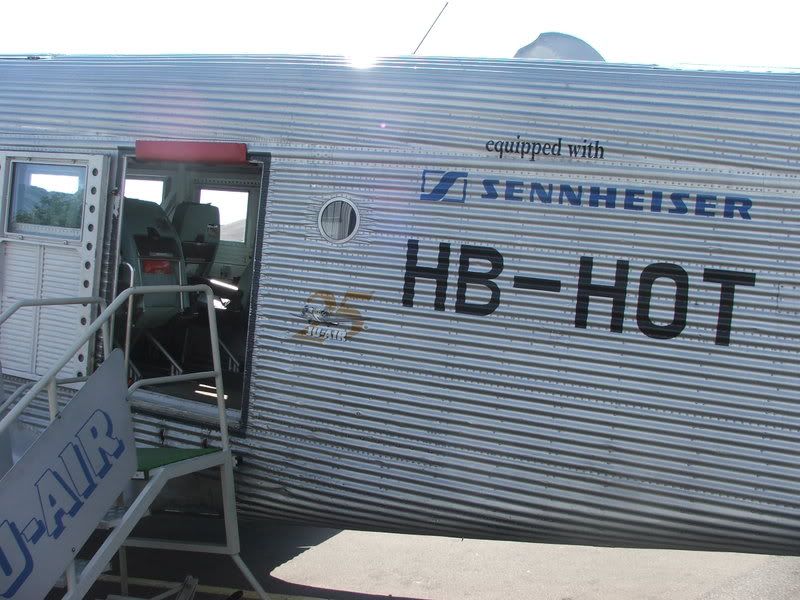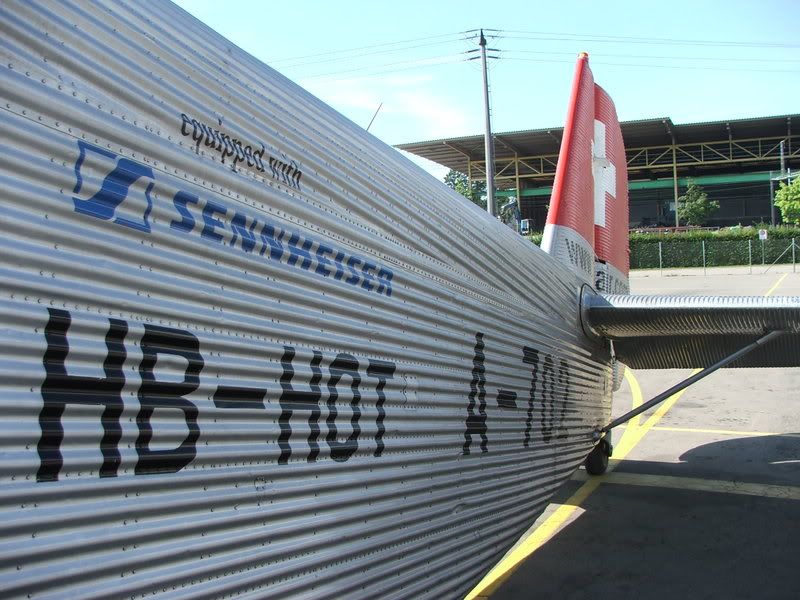 The first thing you notice in the aircraft is the noise! There are even headphones provided so that you can hear the announcements better. You really feel as though you're sitting in something that belongs in museum.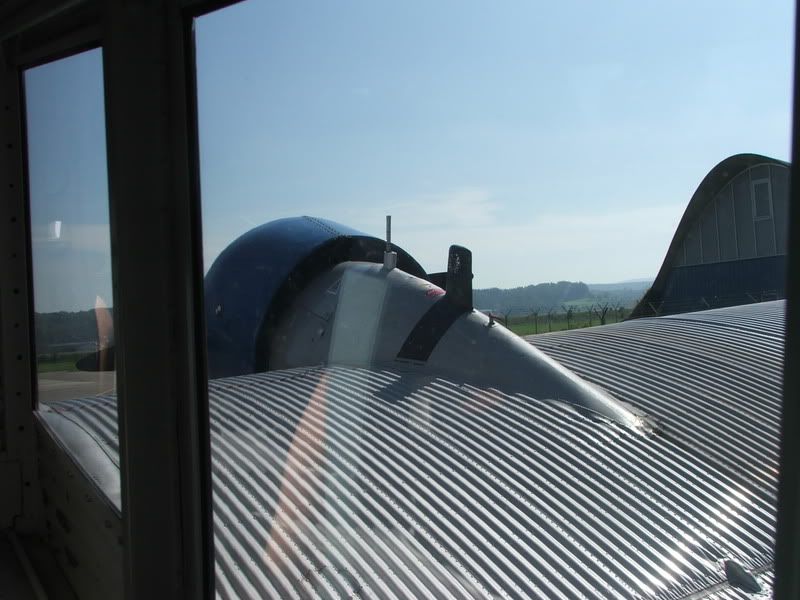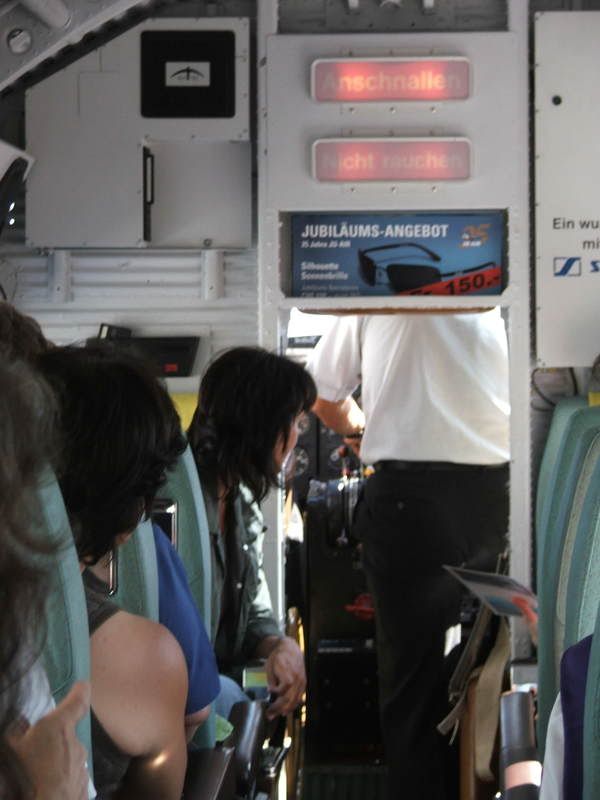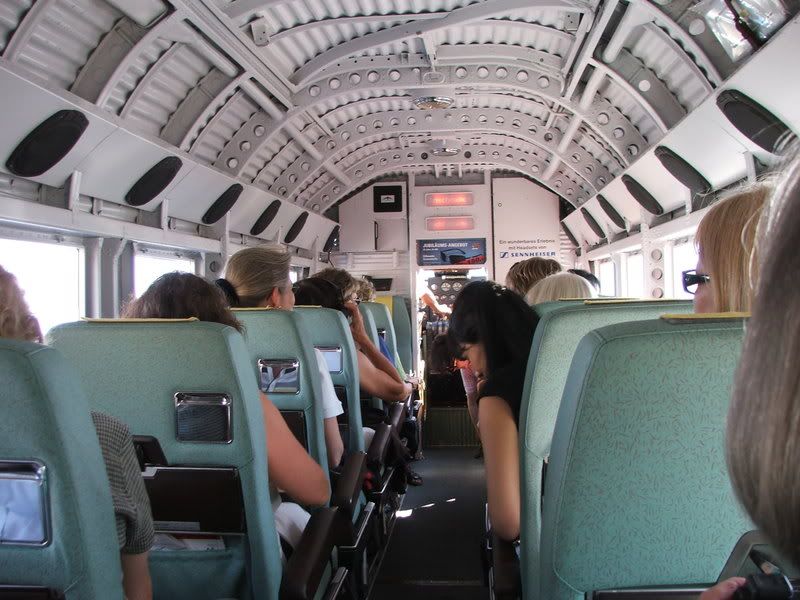 We trundled along to the runway having to shout to each other to make ourselves understood. It was hot on board too, being 30C outside. There was such a feeling of excitement in the cabin as we prepared to take off.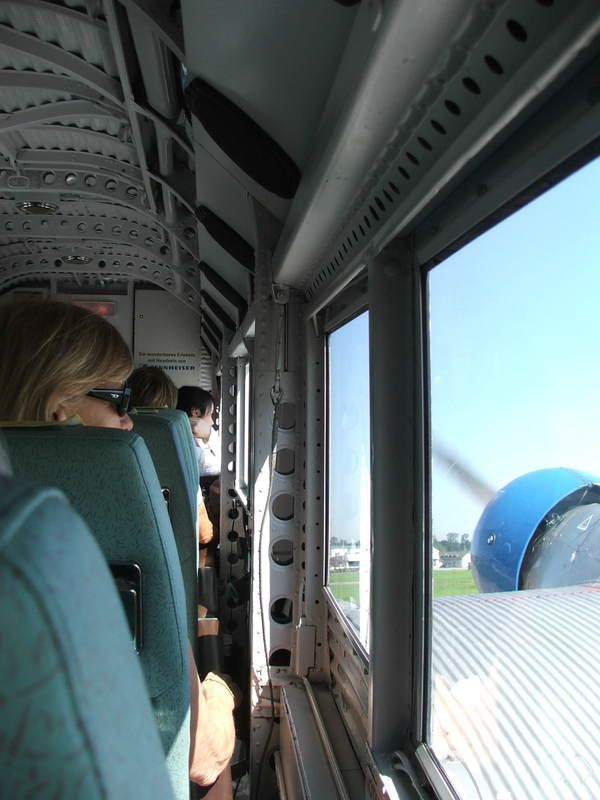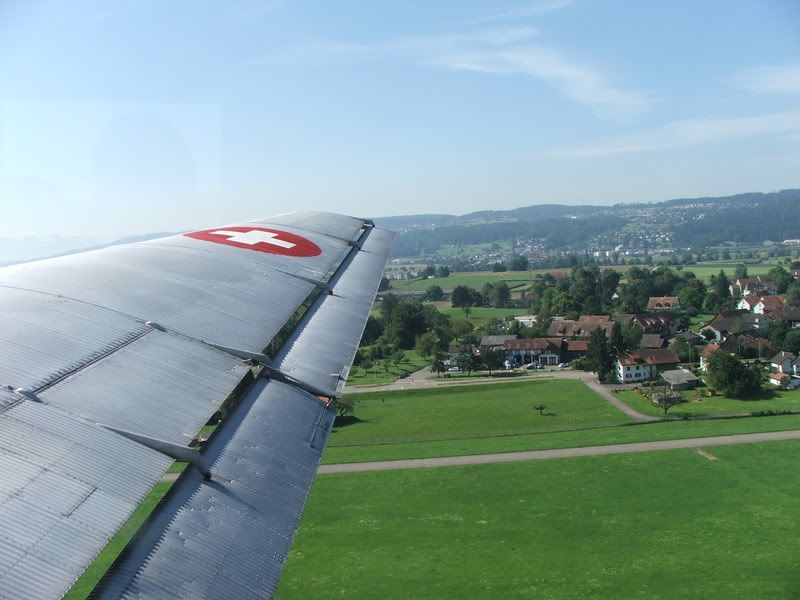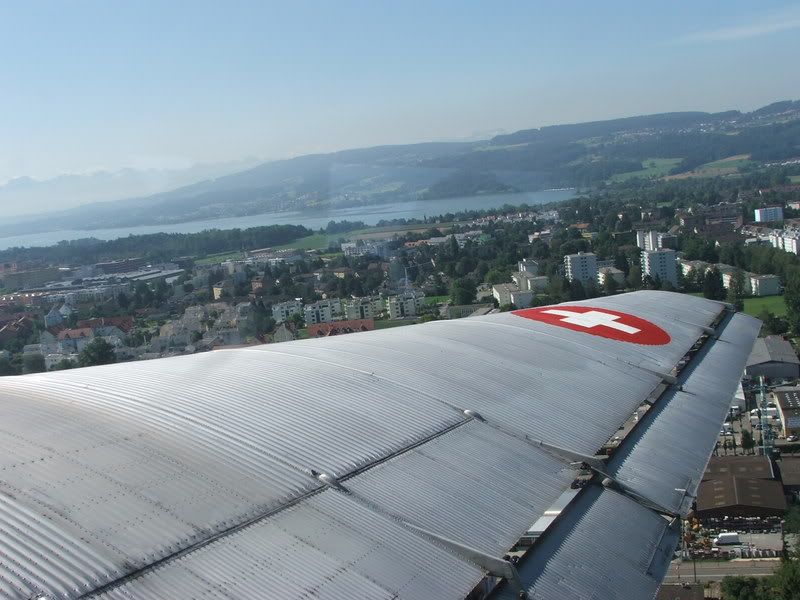 We headed to the south and the take off was so smooth that you hardly noticed when we left the ground. Never having flown on anything like this before, it hit me how gentle the climb was.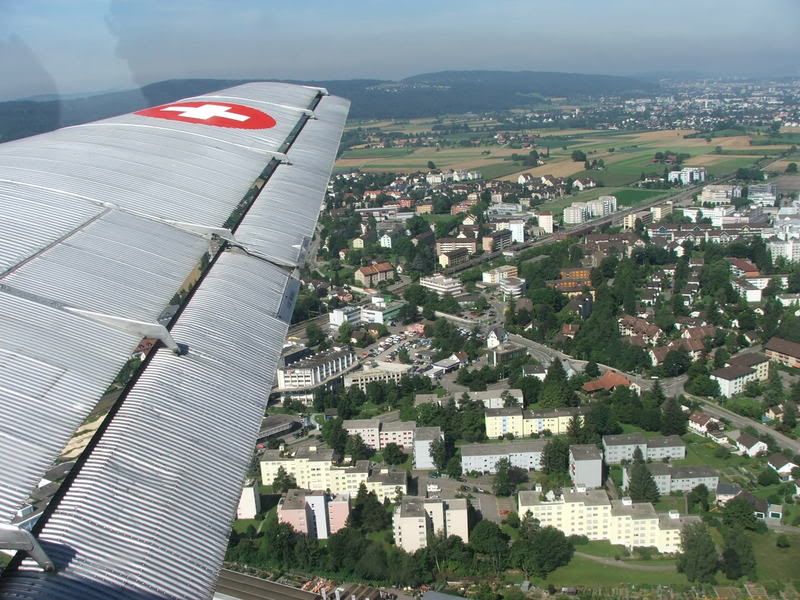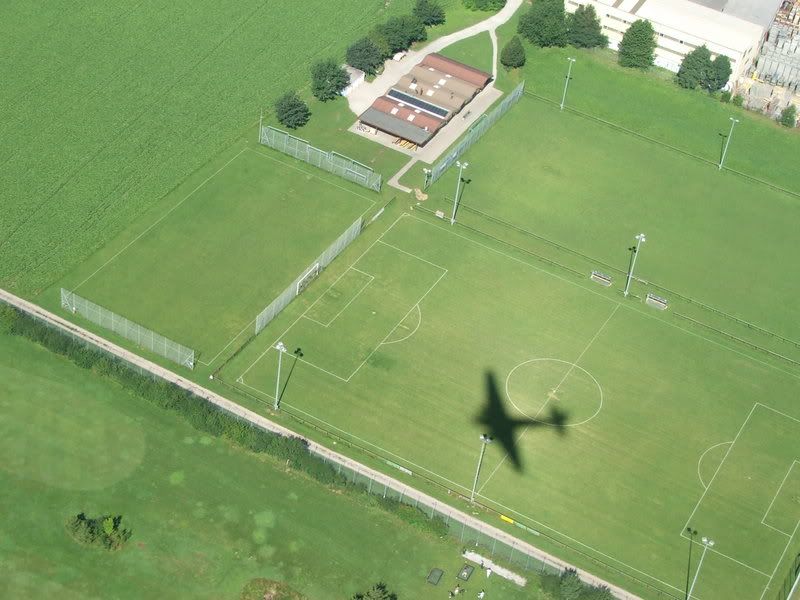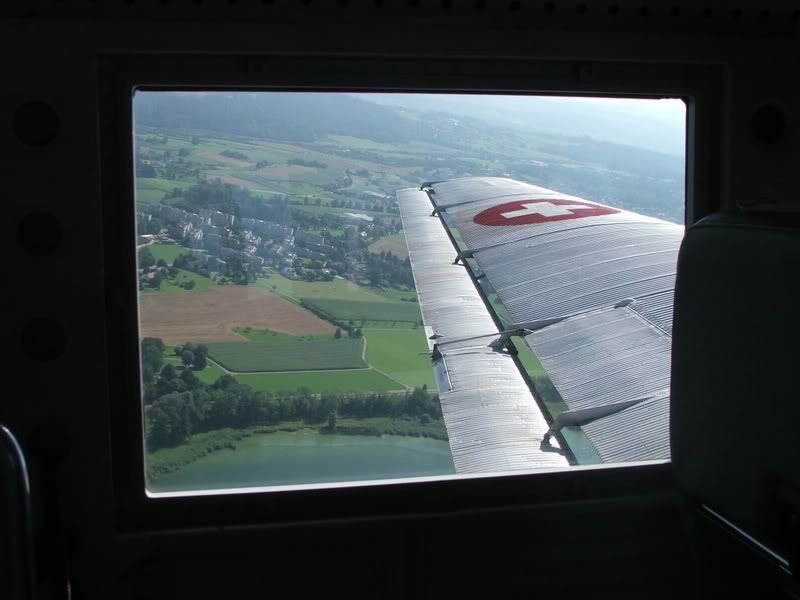 We then had a surprise visitor in honour of our special trip…..!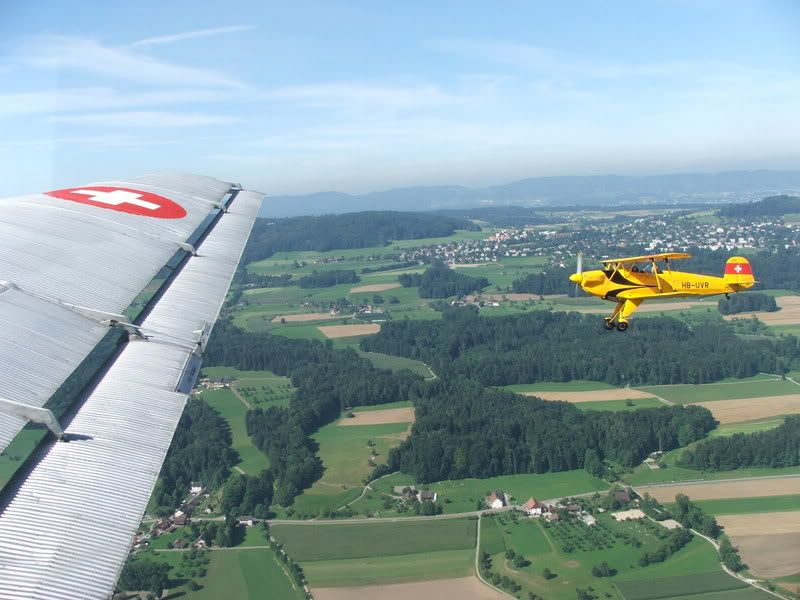 Pilatus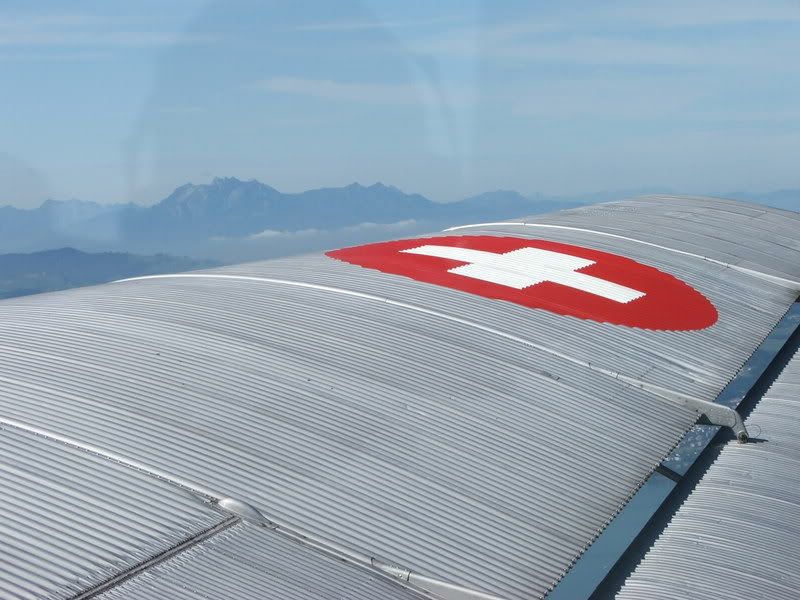 Lake Zurich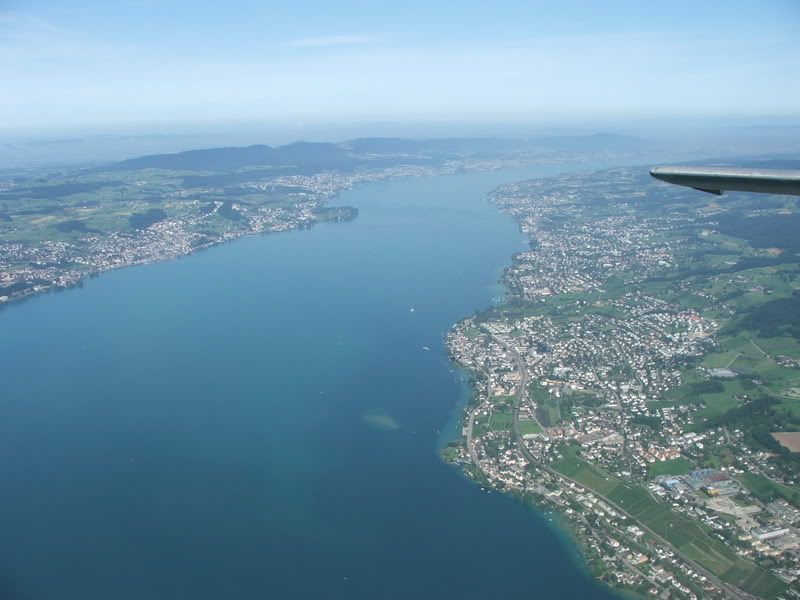 Rigi and Pilatus
Monastery at Einsiedeln
Sihlsee
Grosser & Kleiner Mythen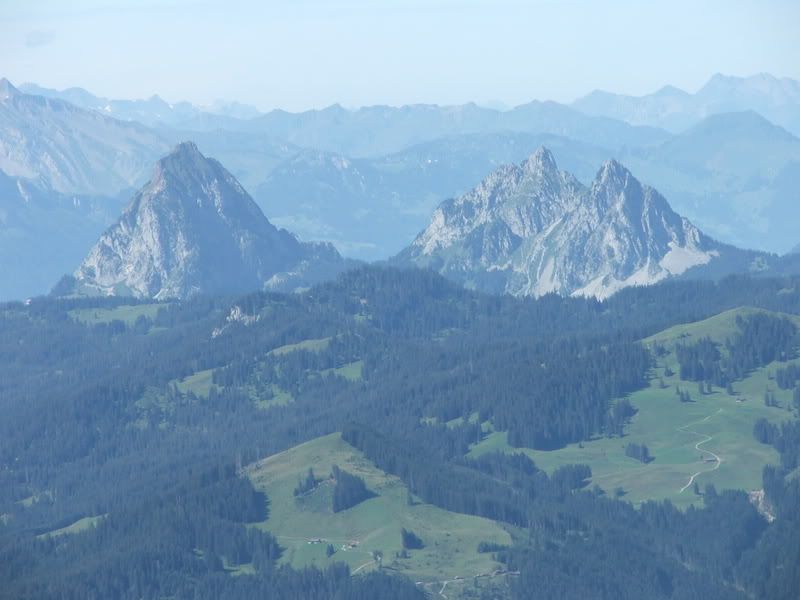 Säntis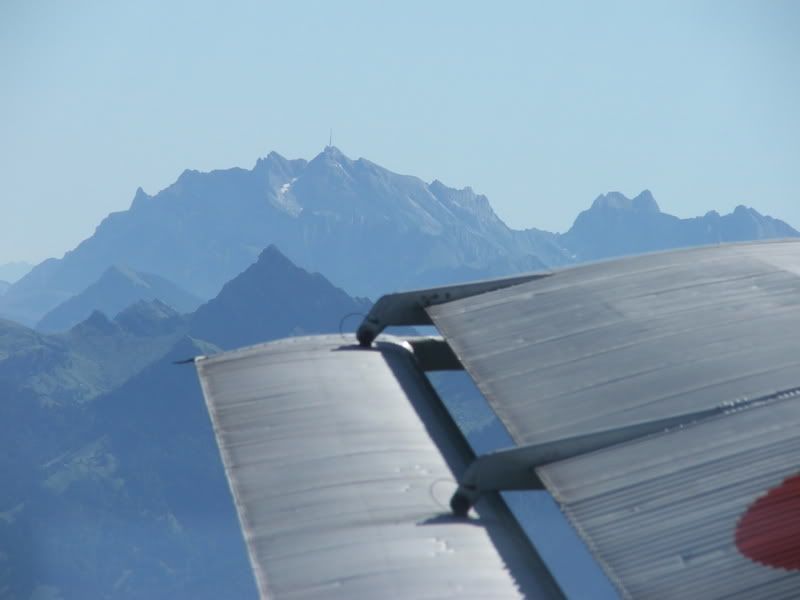 Then we flew towards and over the Glarner Alps. Words simply cannot describe what we were about to be treated to…..
Tödi?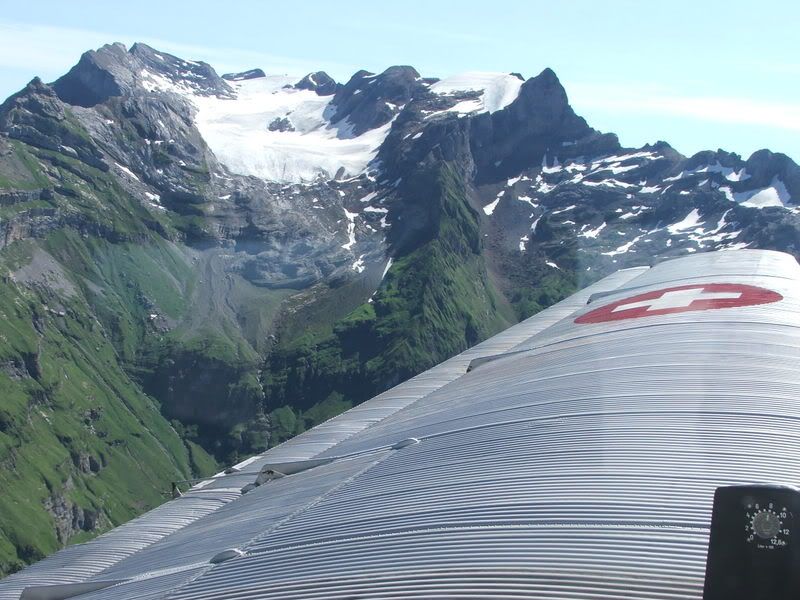 Hello hikers!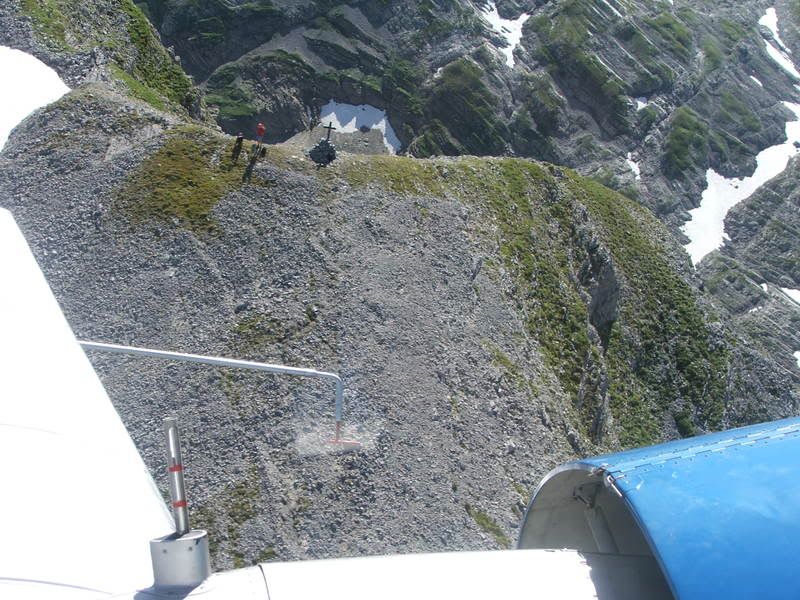 Glattalpsee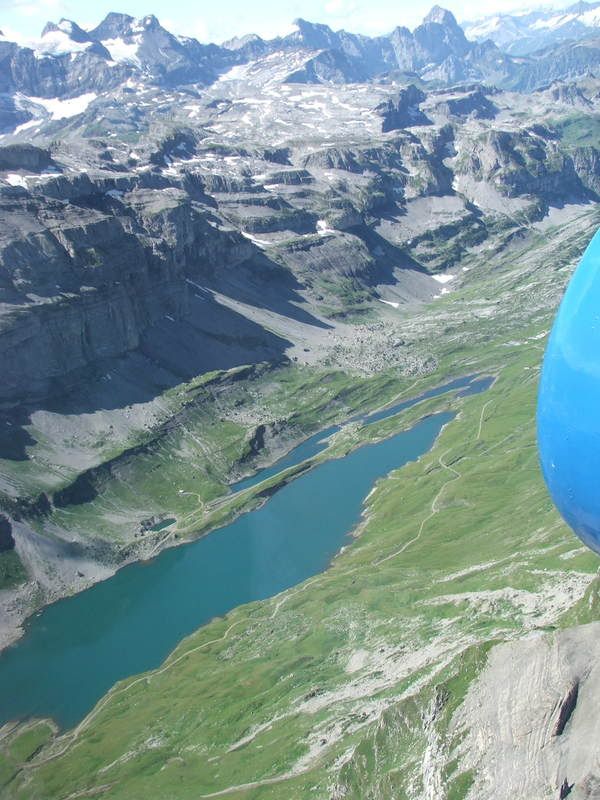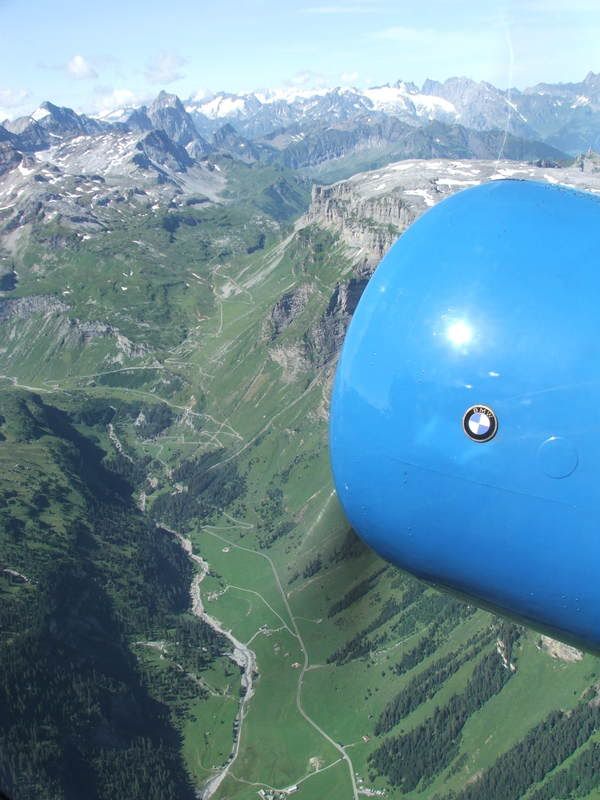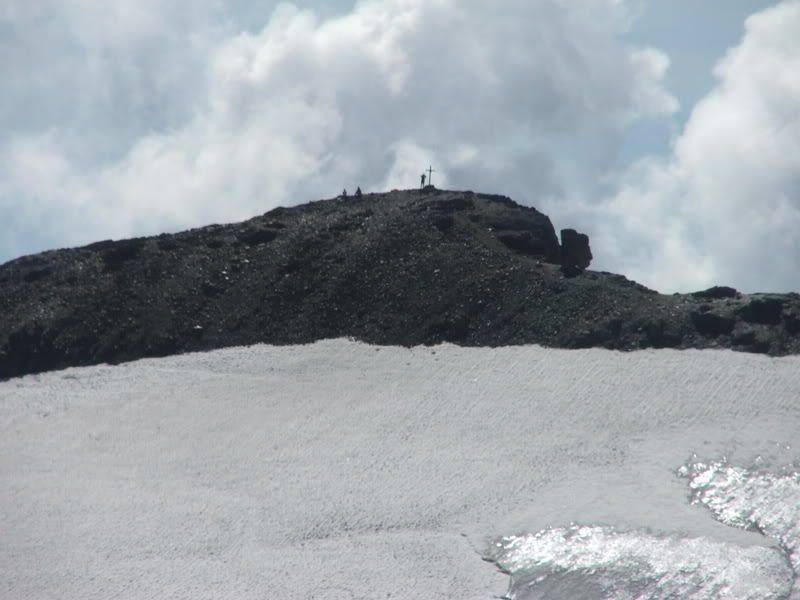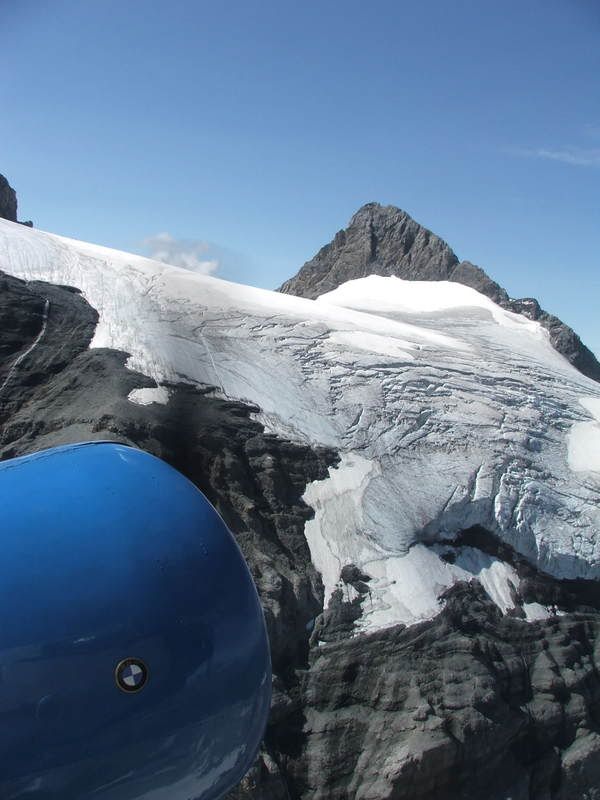 It's easier by air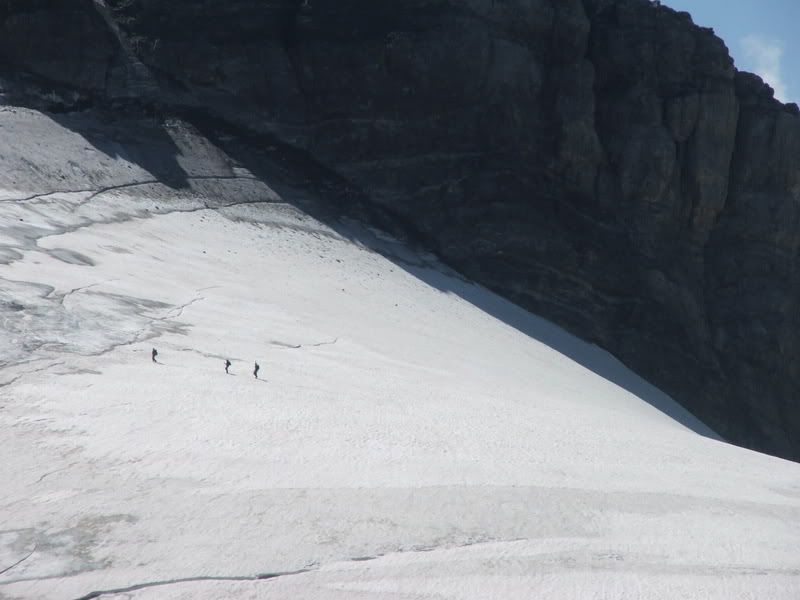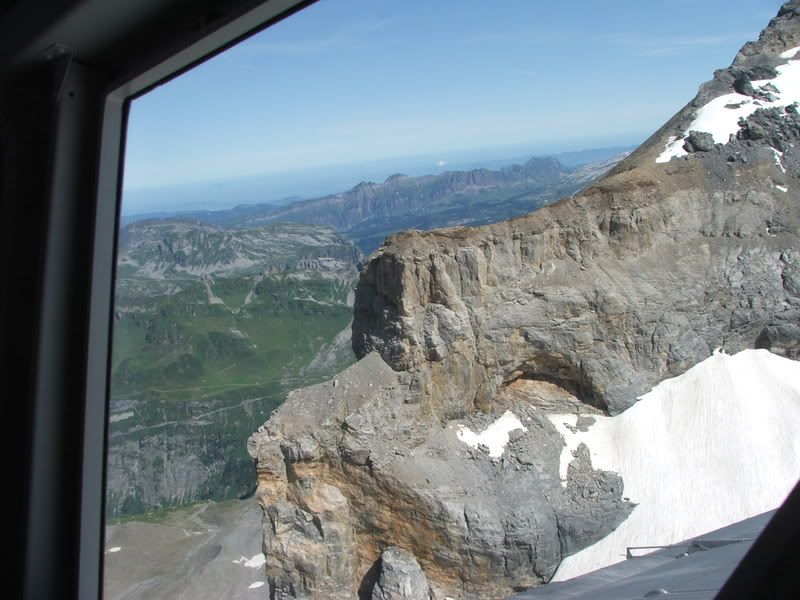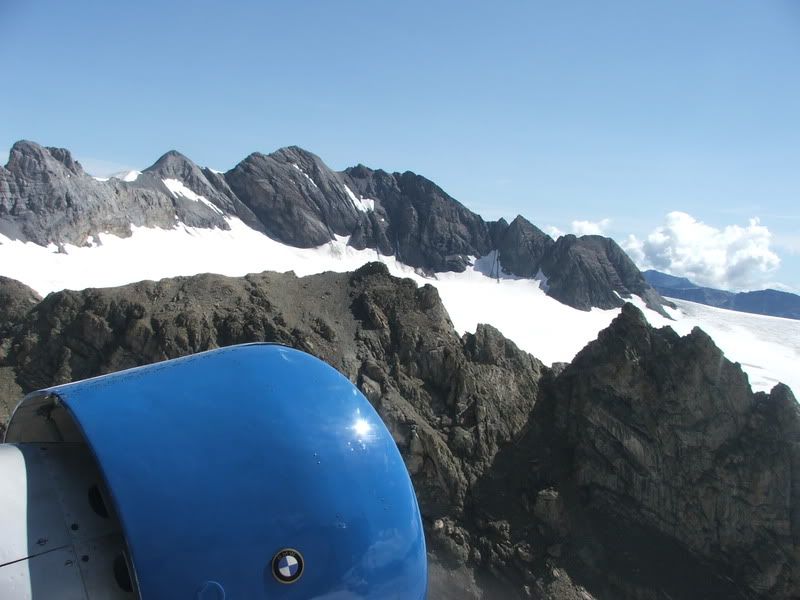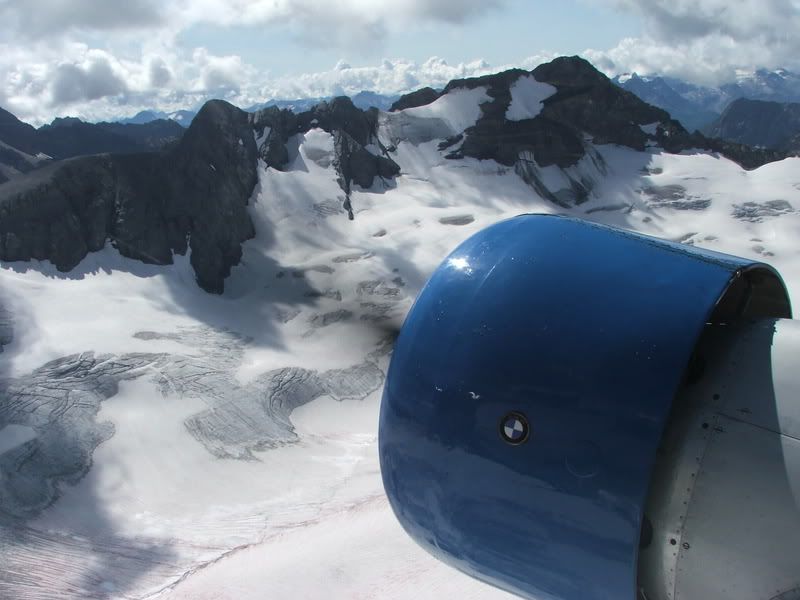 Planura hut SAC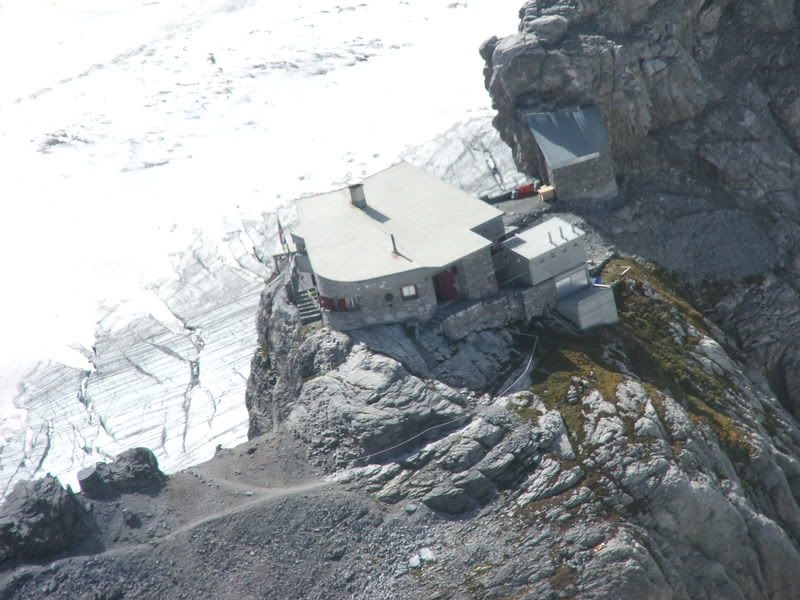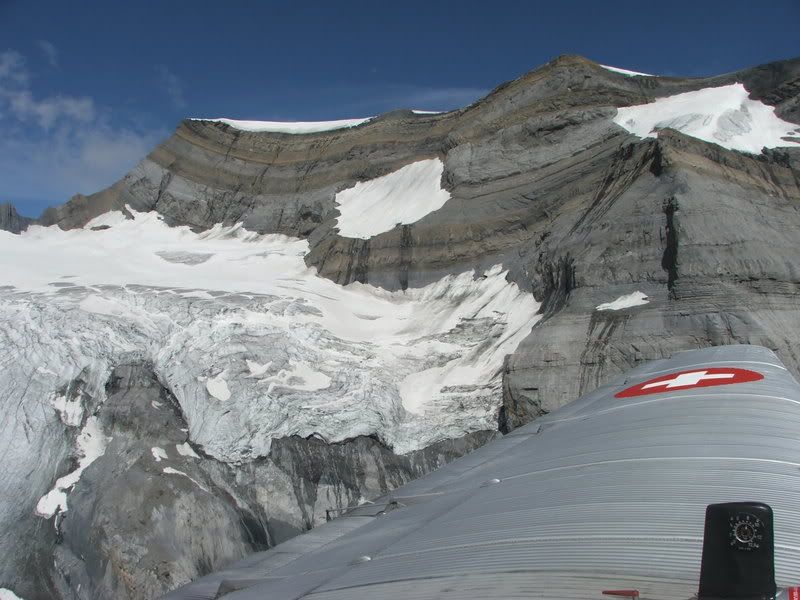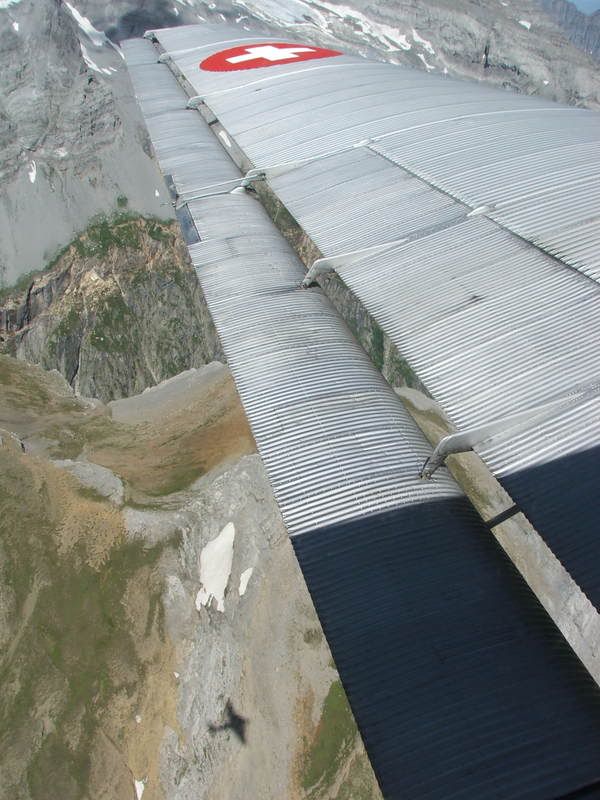 Limmerensee. This is located below the Kistenpass, a hike that can be done from Brigels in canton Graubünden to Tierfed in canton Glarus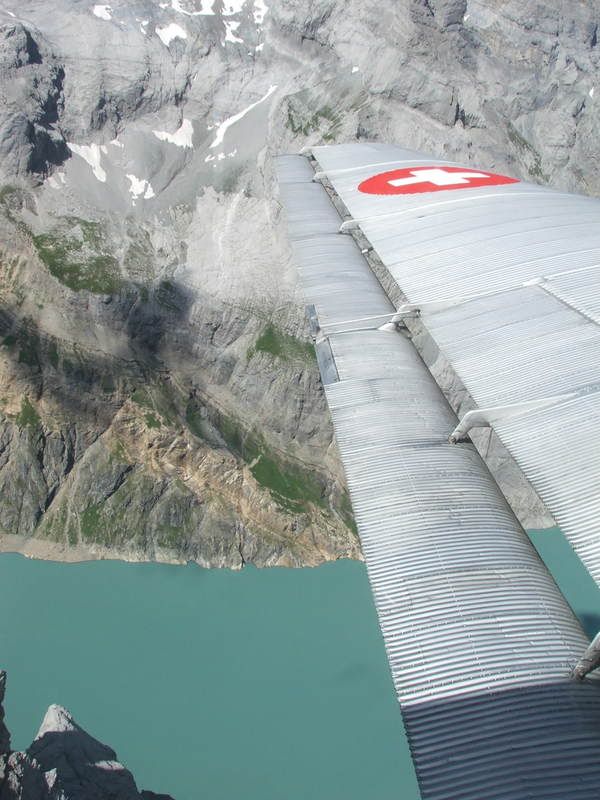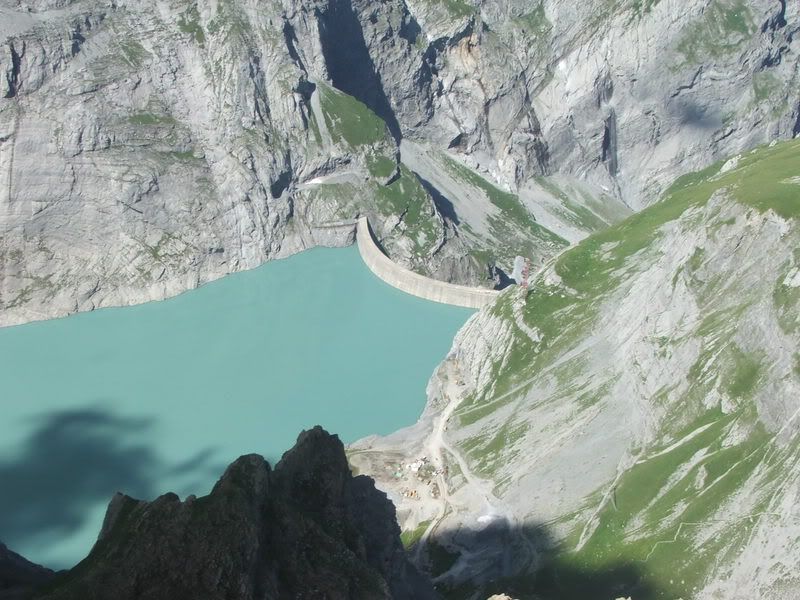 The Muttsee also lies along the route. There are 3 huts where you can stay along the way, Mutseehütte, Kistenpasshütte and Bifertenhütte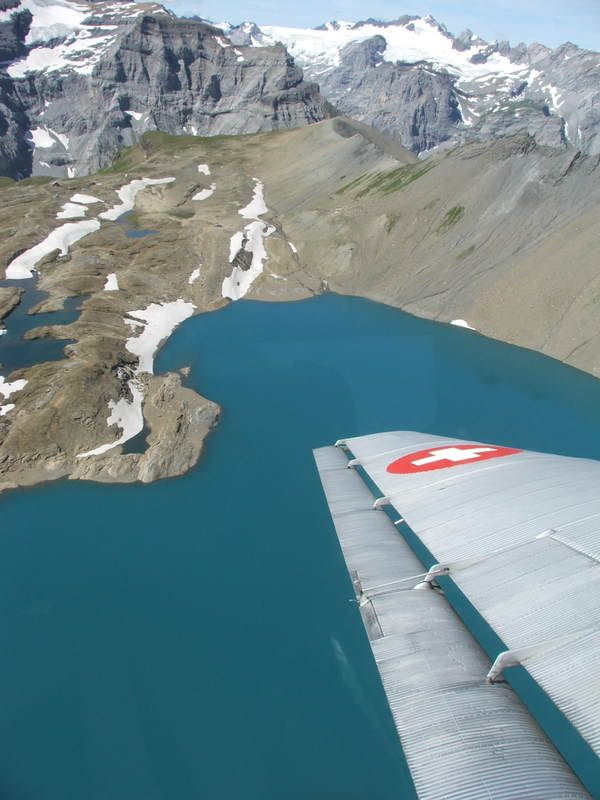 Newly renovated Leglerhütte SAC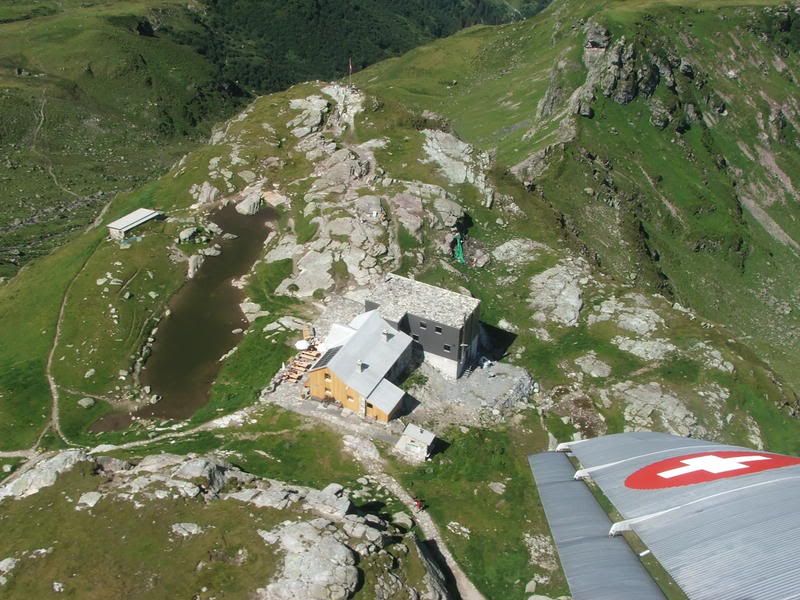 The Linth valley, which leads to the Klausenpass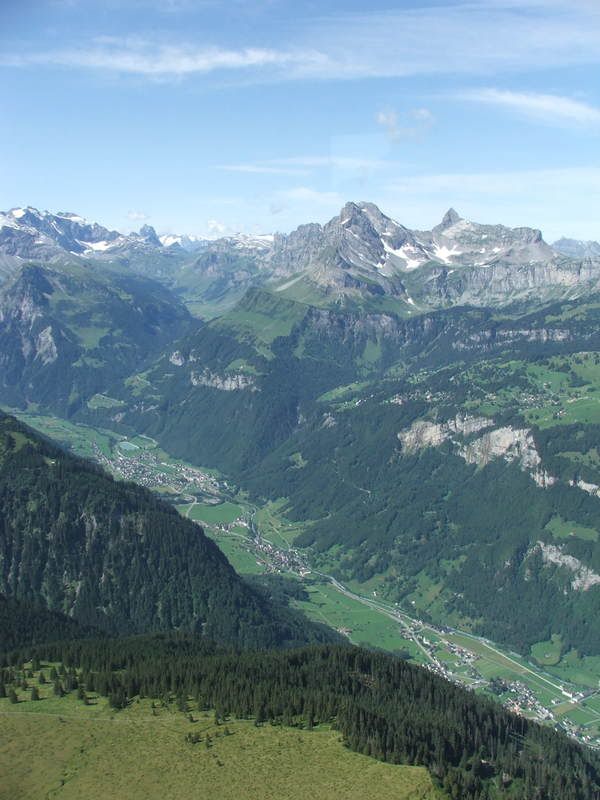 The village of Braunwald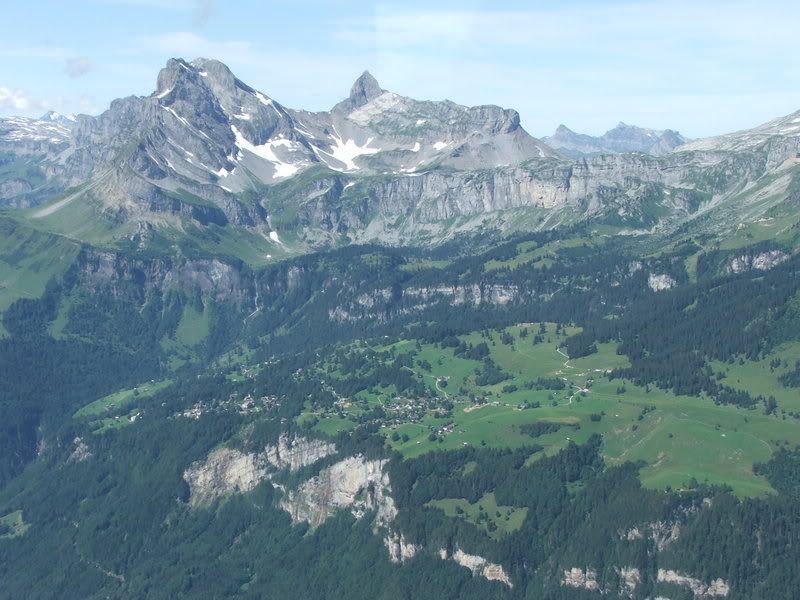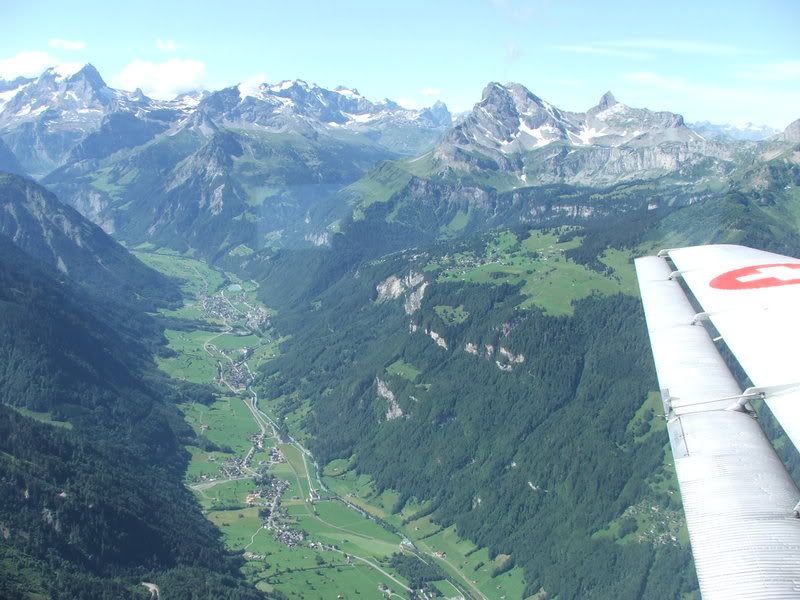 Oberblegisee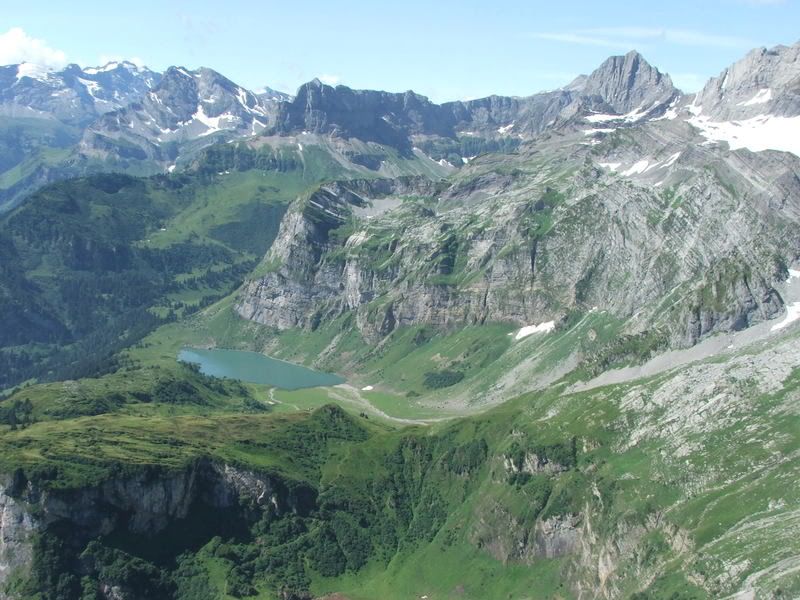 I'm guessing this is the Vorder Glärnisch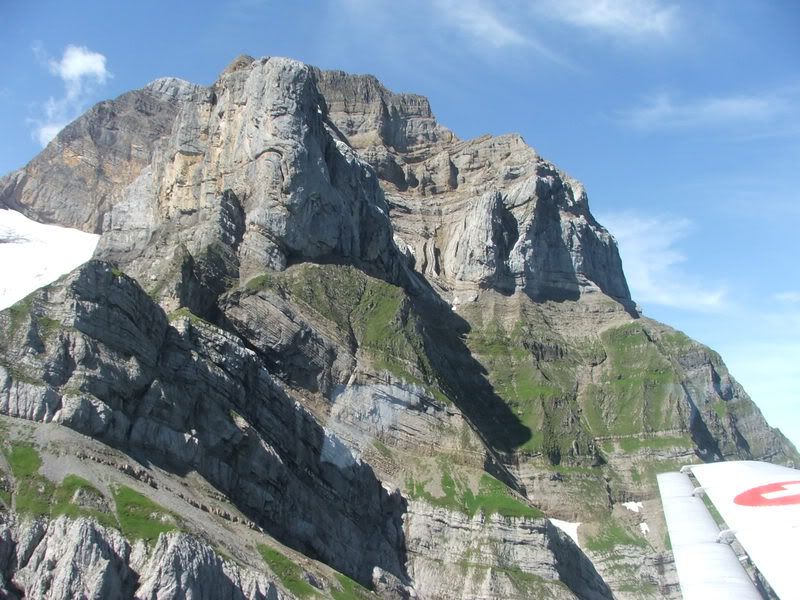 Klöntalersee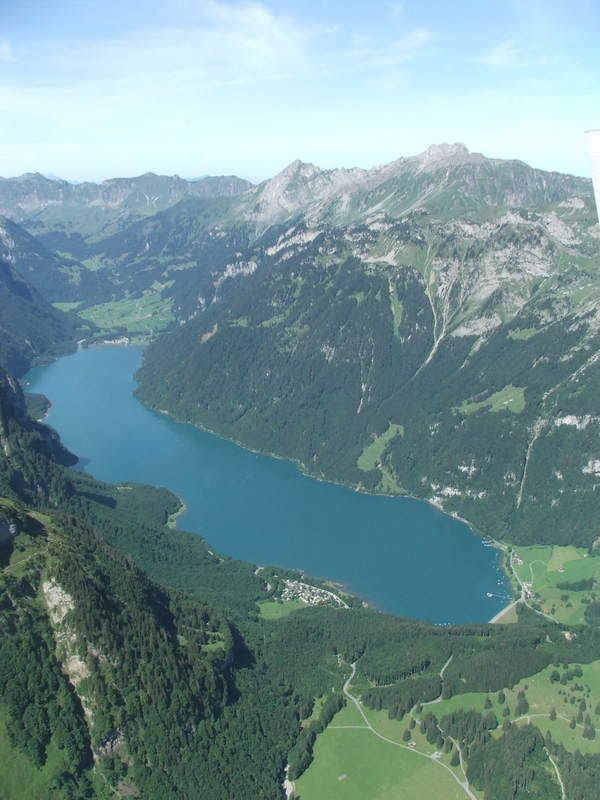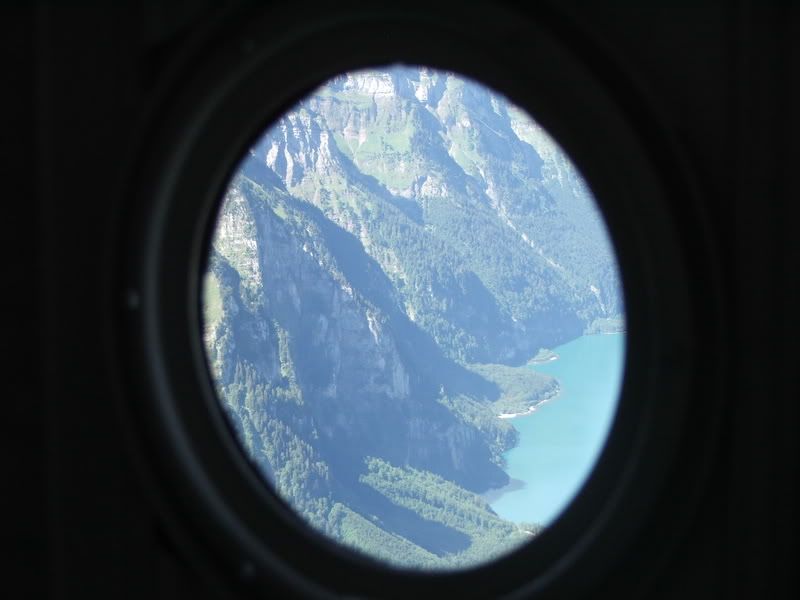 Walensee, with the Churfirsten in the back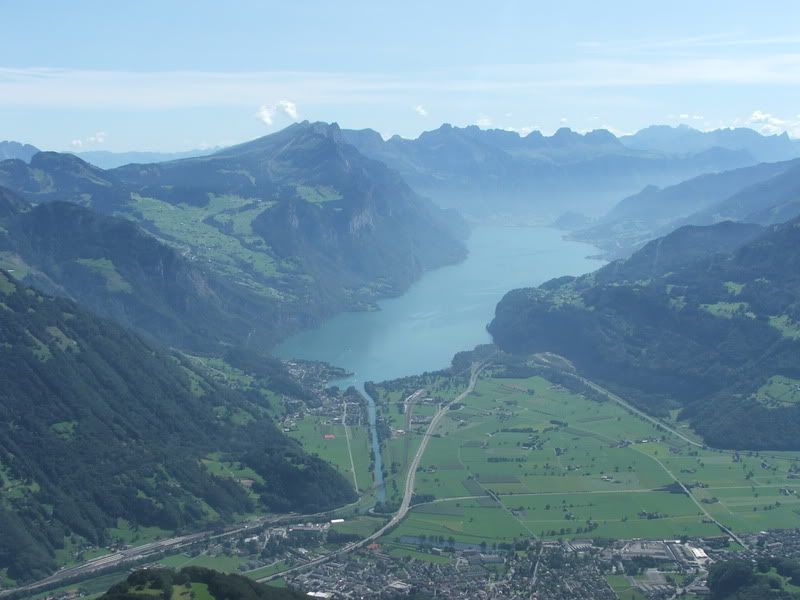 We were all allowed into the cockpit, huge instruments, it was like looking at a museum piece. The window was open to let some fresh air in – yes, this is how flying should be!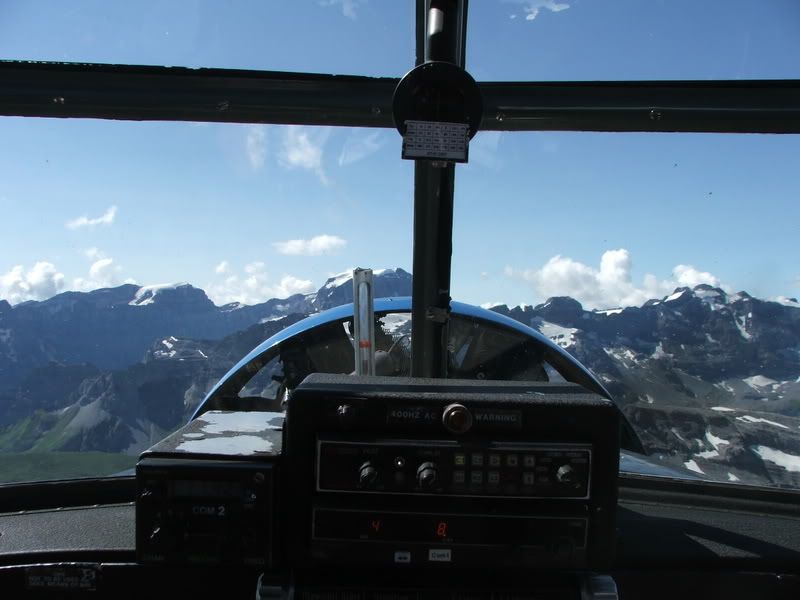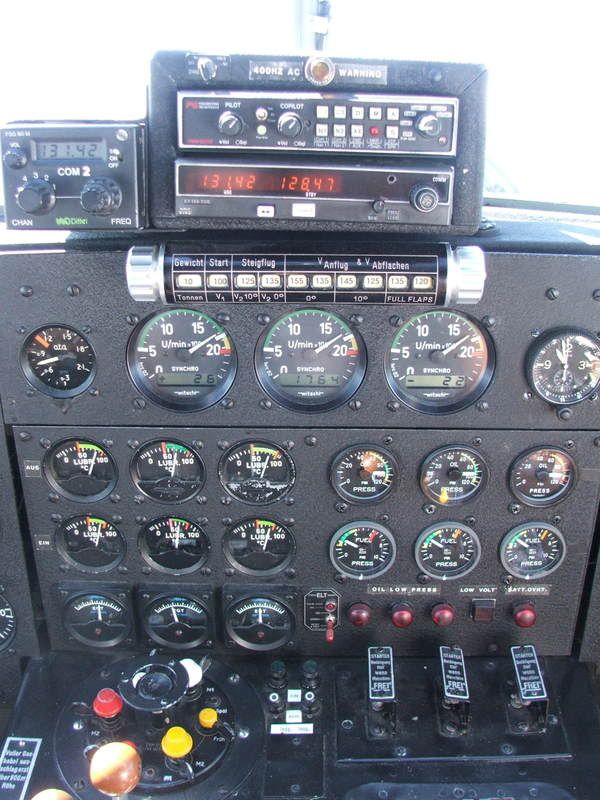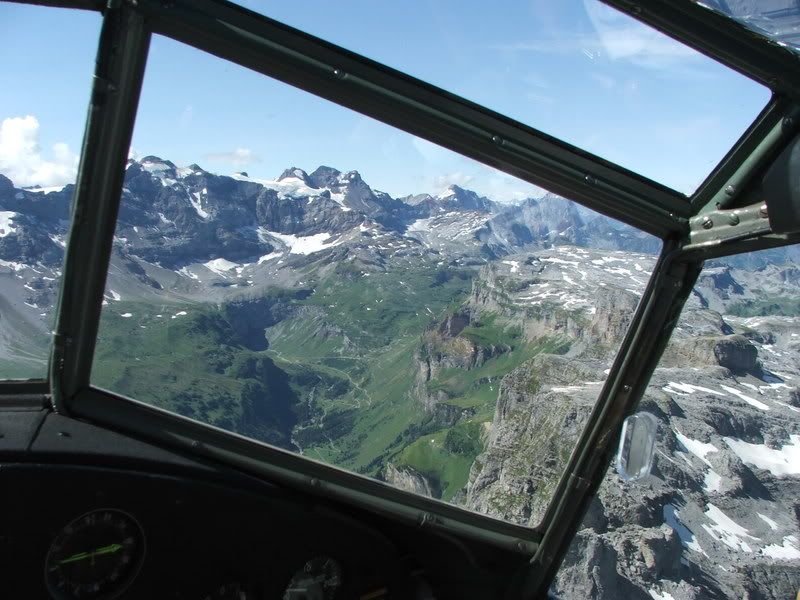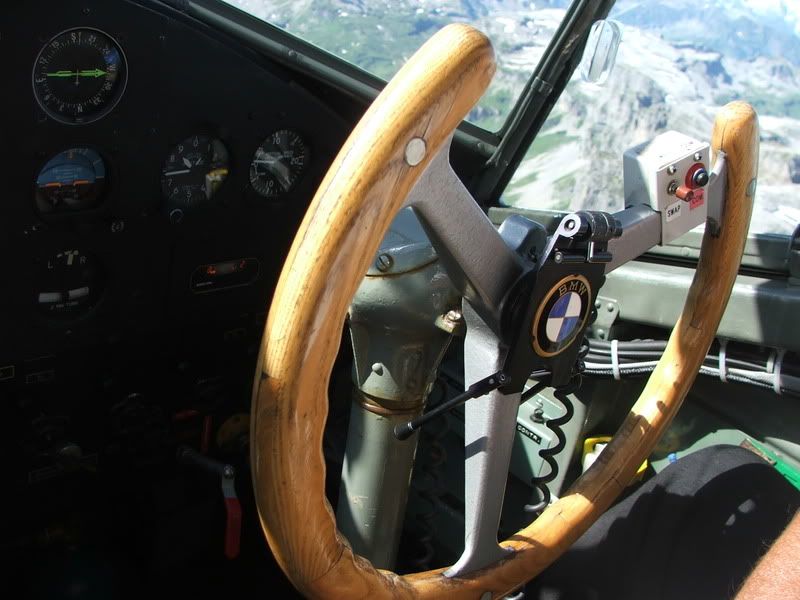 After we had left the mountains and were approaching lake Zürich the pilot decided to treat us to something special. He wanted us to experience weightlessness. Before we knew it, the plane took a huge dive, before ascending then diving again. I really did feel as though I was on a rollercoaster, and I don't like them at the best of times. Seeing that we were all airport employees, we got this special treat, although it wasn't to everyone's liking…..!
And all too soon we were on the short descent back to Dübendorf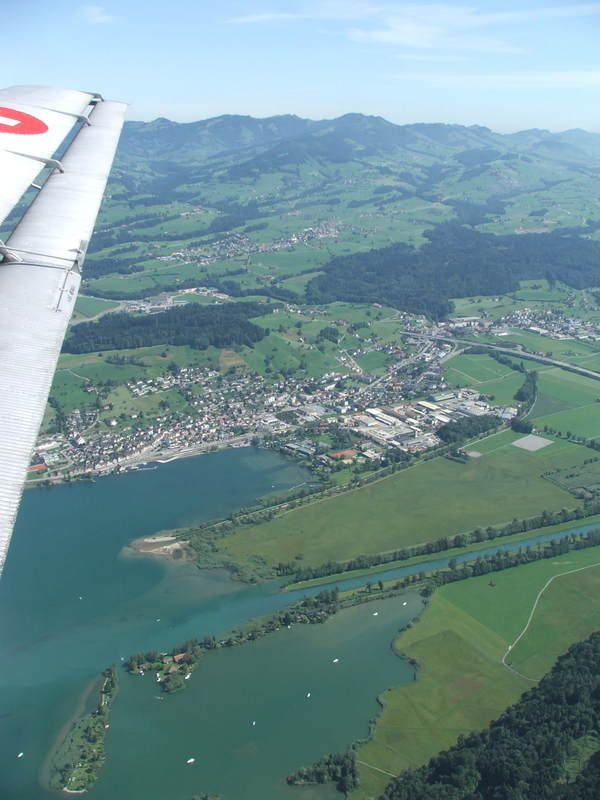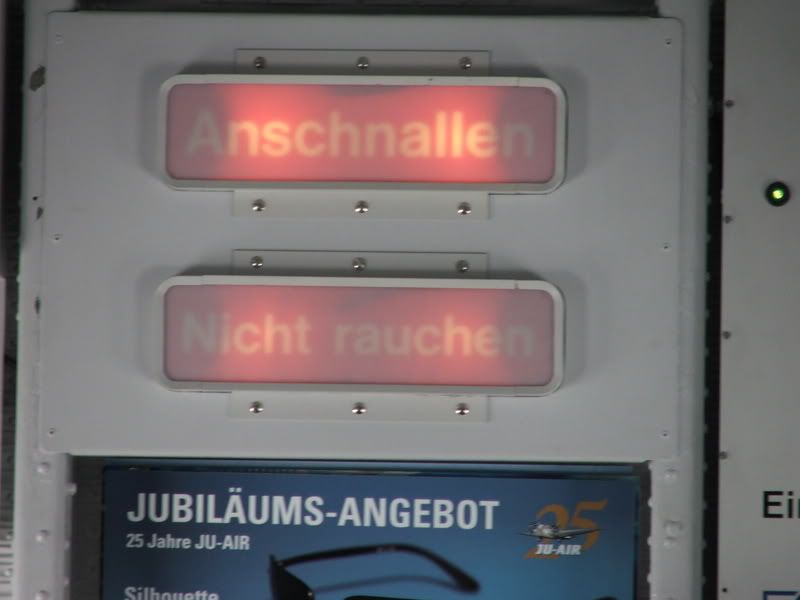 Greifensee, near Dübendorf
Ready for landing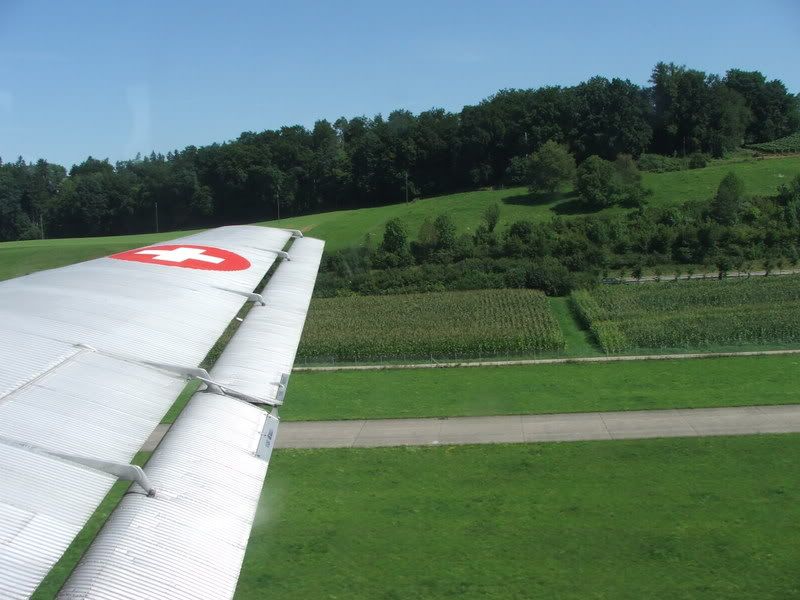 So an amazing 70 minutes came to an end. Sad to disembark, but still keen for some photos on the ground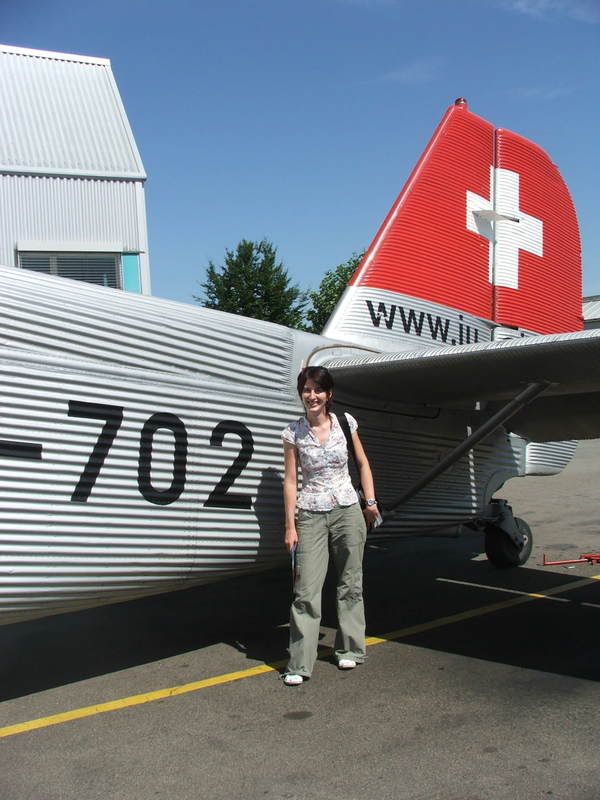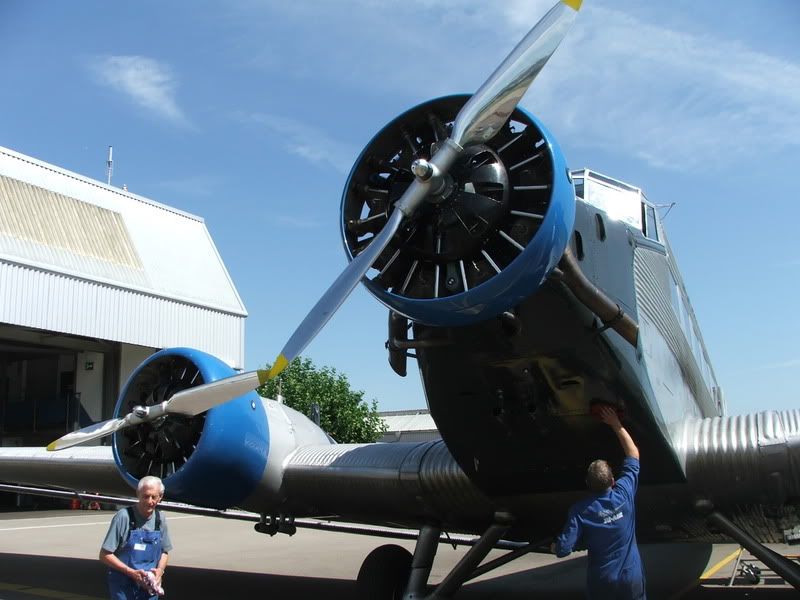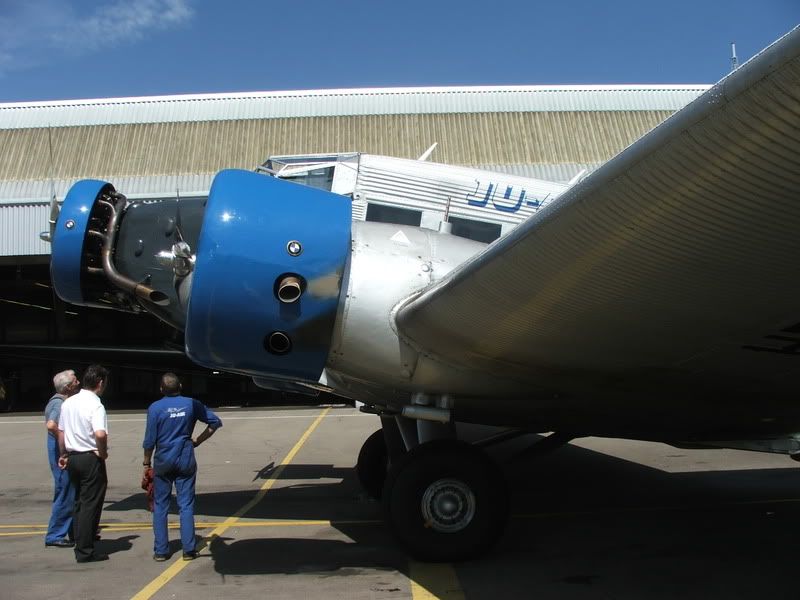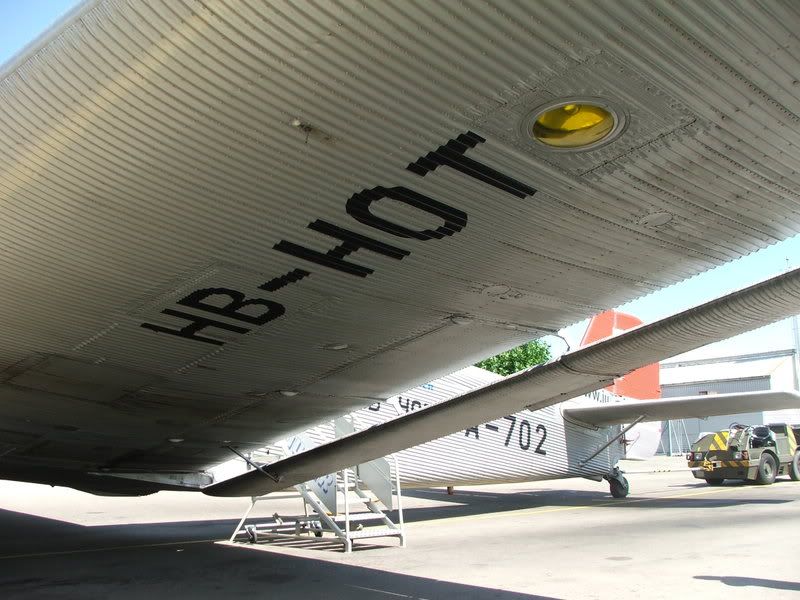 Bye bye!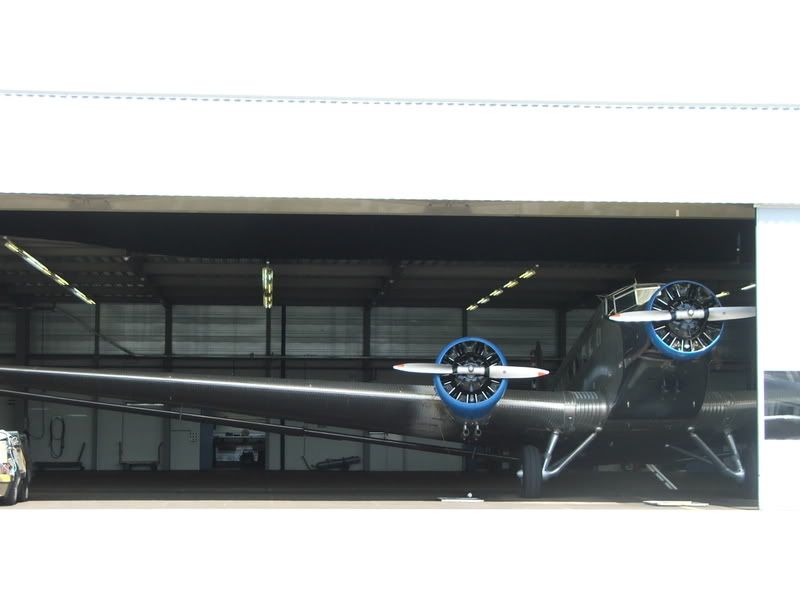 The only downside to taking so many pictures (nearly 200!) was that you lose some of the flying experience. I was so busy clicking away, yet should have perhaps just sat down and enjoyed the flight for what it was. Although as the conditions were just perfect, it would have been a real pity to have missed the photo opportunities.
All I say is that for those of you who haven't had a chance to fly with this incredible aircraft, do so whilst you can! It was a day I'll never forget.
Comments welcome as always
Happy flying
Infodesk