Newark-Honolulu-Maui-Honolulu-Minneapolis-Newark
Back in May I decided that I would finally use some of the OnePass miles I have been earning over the years, if you read my trip report of our honeymoon to Europe you will see that I tried to get my Wife and I a BusinessFirst ticket to/from Barcelona. However it was sold out months in advance so I never got to use the miles, fast forward almost two years and I decided to use "some" of those miles for a trip to Maui. It would be both of ours first trip to Hawaii.
August 20th, 2008
Continental Airlines flt # 15
Depart: Newark Liberty International
Arrive: Honolulu
Boeing 767-400
N29460
BusinessFirst
Gate 123
Flight time: 9hrs 18 min
My Parents were nice enough to give us a ride to the airport, saving on the parking which is going through the roof at EWR. We checked in on the International Departures level in the Businessfirst area, at that time of the morning we checked in there were few people on the Businessfirst line. They were nice enough to check our bags through to the Hawaiian airlines flight to Maui, even though we did not book that flight via CO. As we had a couple hours before the departure and we had Businessfirst tickets we decided to hangout in the Presidents Clubroom between C-2 and C-3 concourses. The clubroom was very nice and wasn't too crowded, however I was shocked their was no food. Just crackers and Cheese. I was expecting a little more, it was about 12-12:30. So we exited after a few minutes and went to the C-1 concourse food court and had coffee from Dunkin Donuts, nothing beats Dunkin Donuts coffee.
When we arrived at the gate at the stated departure time they announced the flight was delayed, no surprise as I've been monitoring the flight all week on CO's website and it was departing late everyday for some reason. We walked around the shops and just hung out until we were finally called for boarding, from my non scientific count the flight was full. Not an available seat in Businessfirst save the crew rest seats. The flight departed two hours late yet inexplicably we arrived only 40 minutes late in Honolulu, during the flight the Captain noted our strong tail wind which would make up a big chunk of the departure delay. The other part of the equation I'm sure was CO's EWR schedule padding, I've been on several flights to/from EWR that were delayed at departure yet had an on time arrival.
I'll let the pictures talk: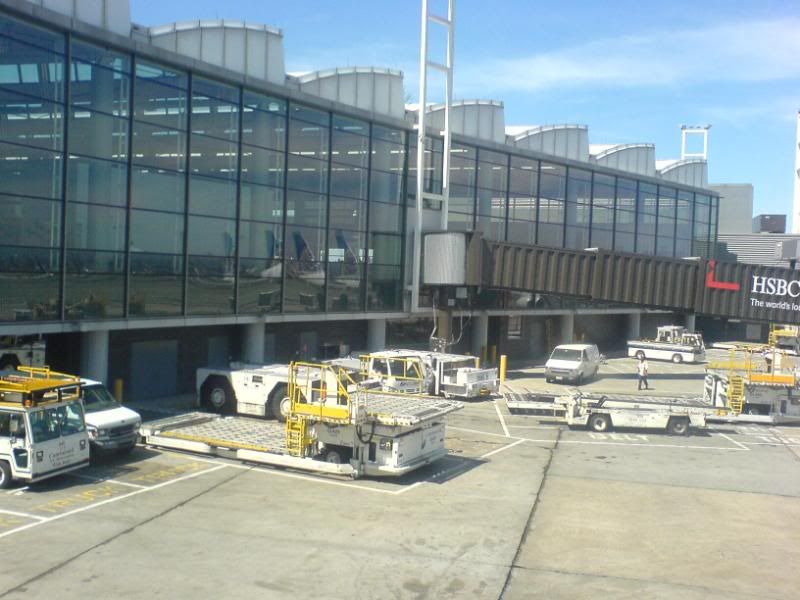 CO flight # 15, gate 123 Newark Liberty International Airport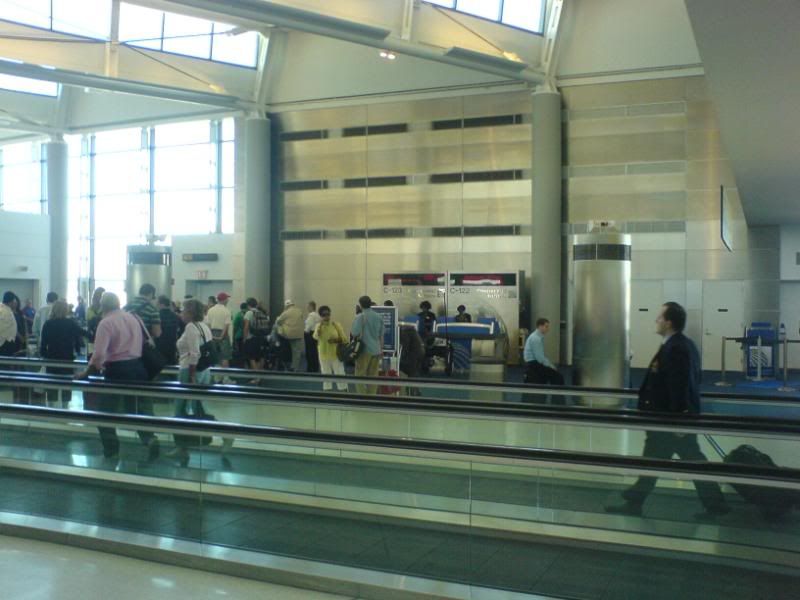 Terminal C food court near gate 123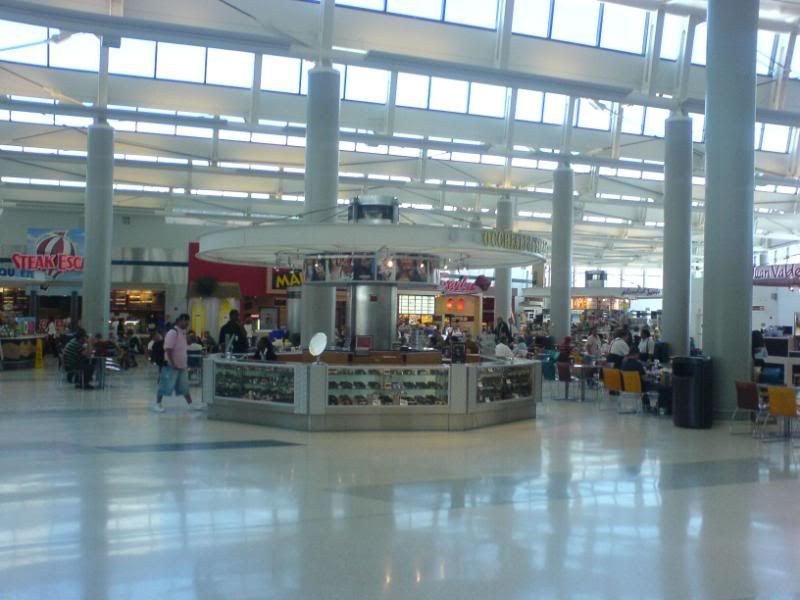 Looking back towards check-in, baggage claim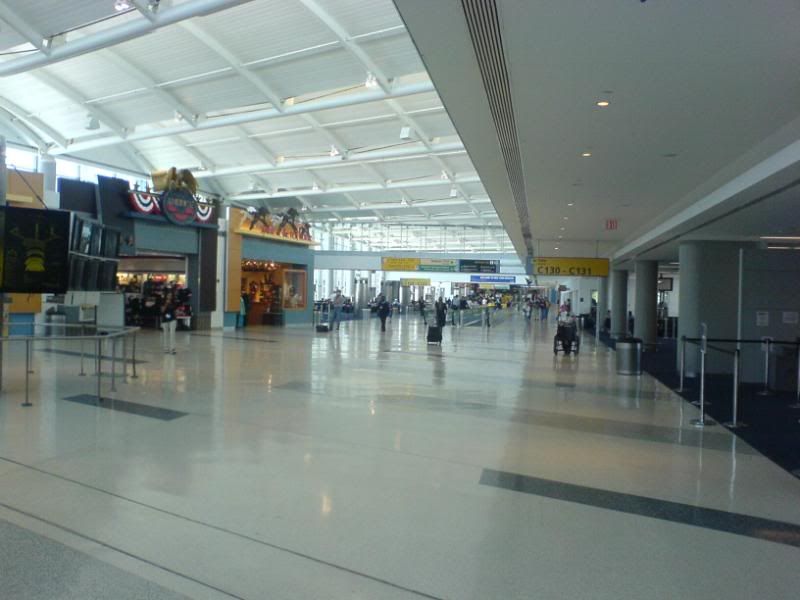 View of CO Connection Q-400 from Presidents Club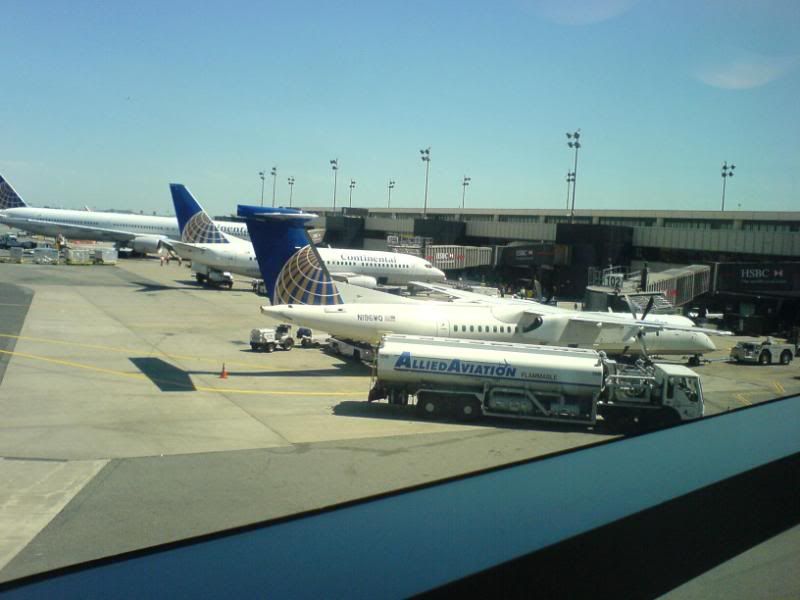 Looking towards gate 123 from the Presidents Club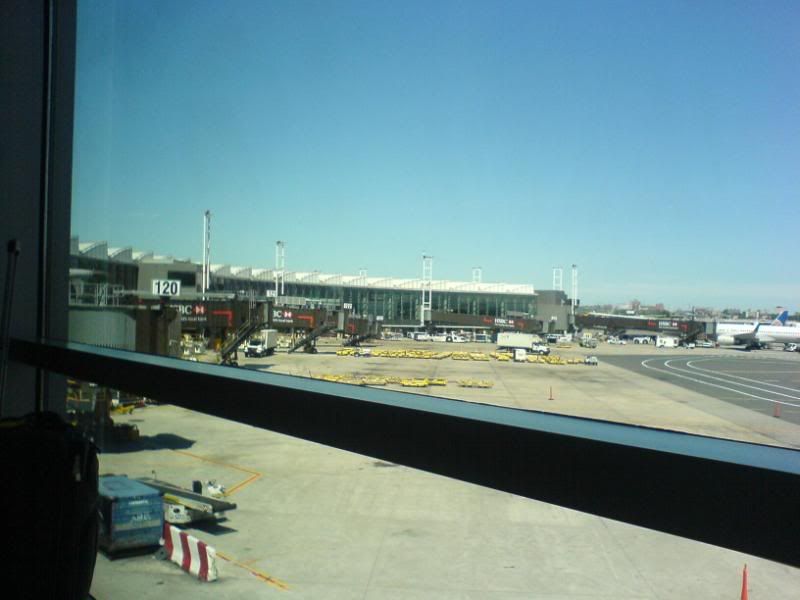 The 767-400 that will take us to Hawaii, our seats in Businessfirst were right above the "e".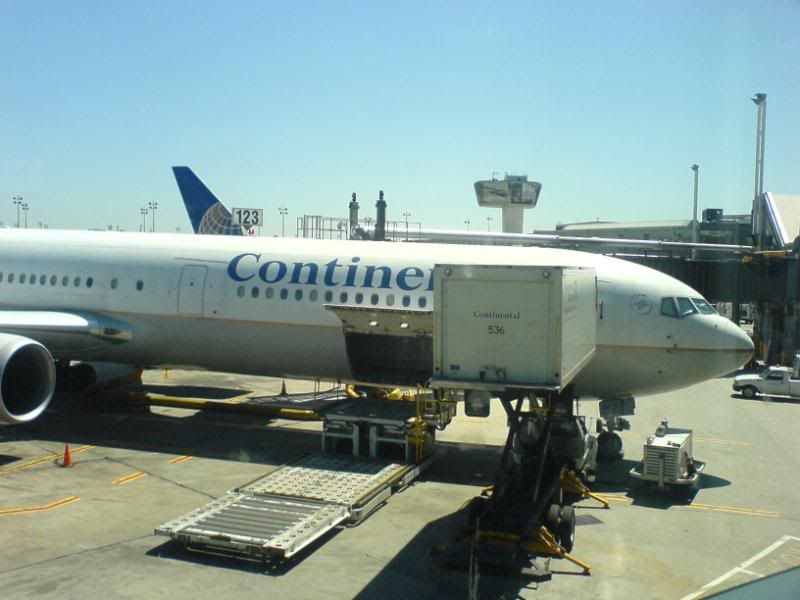 [b]Maui Tacos at Newark Airport, would eat at one on Maui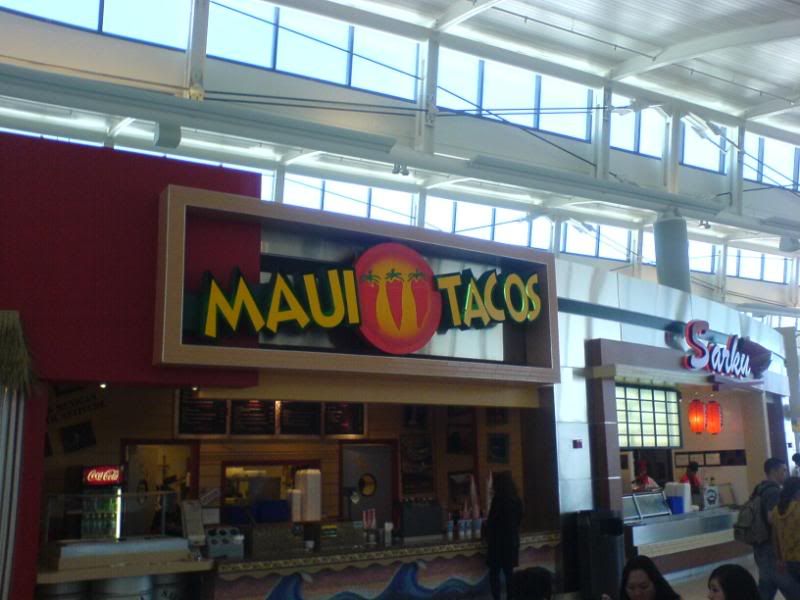 The rear portion of our 767-400 being catered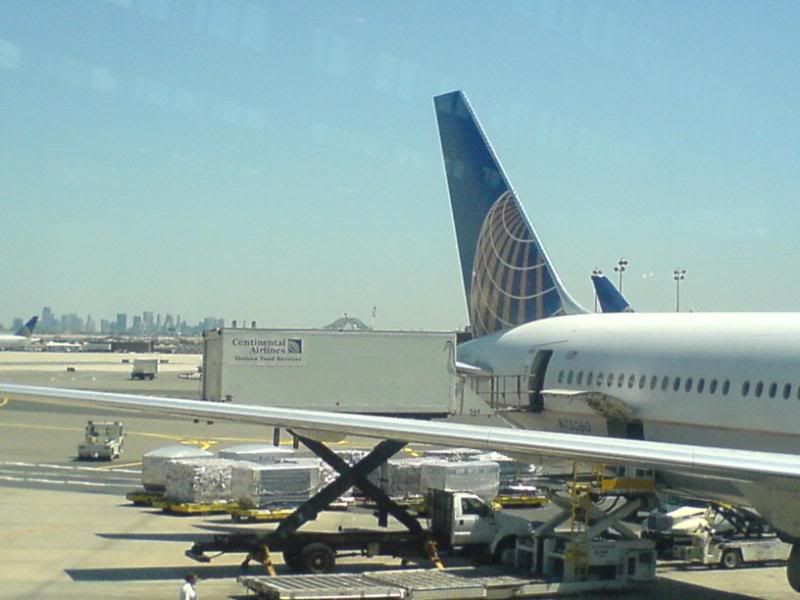 Adjacent to our fight a CO 777-200ER was boarding for Hong Kong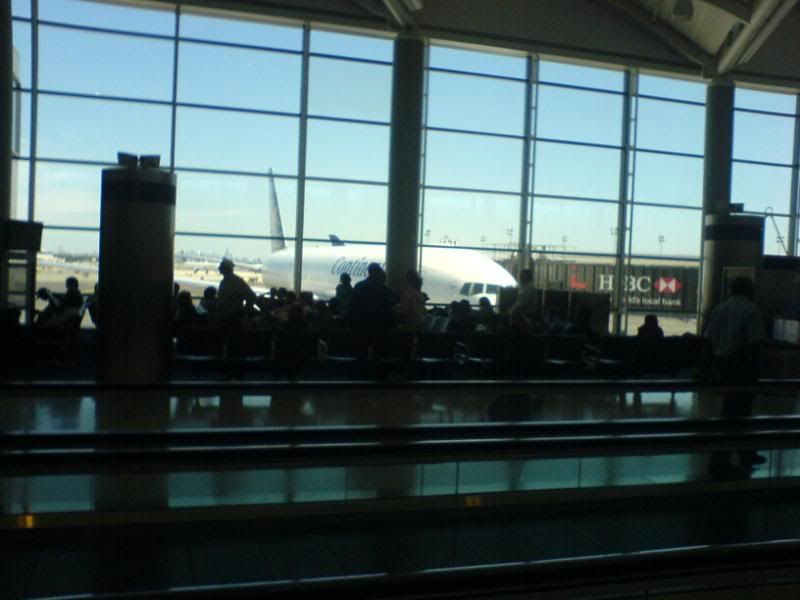 View from our seats during boarding, they played Hawaiian music videos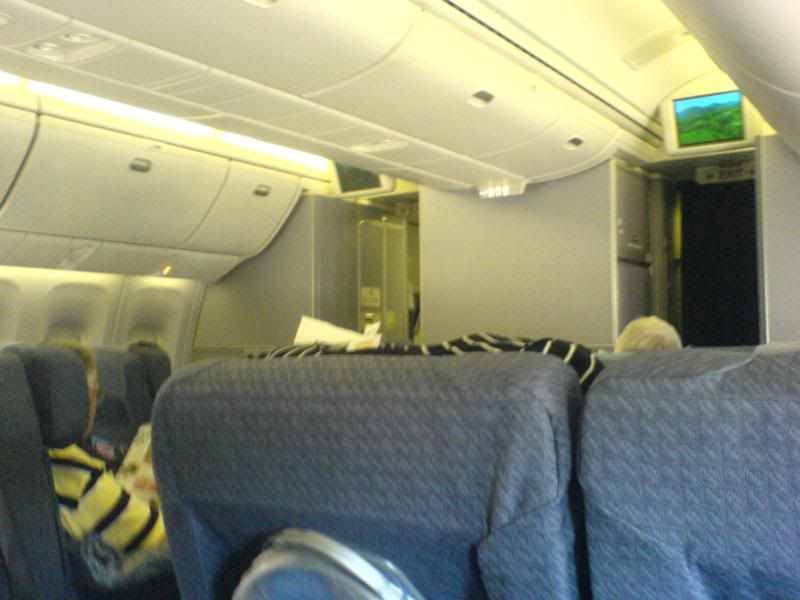 Departure from EWR, looking out towards Jersey City, Lower Manhattan and Lady Liberty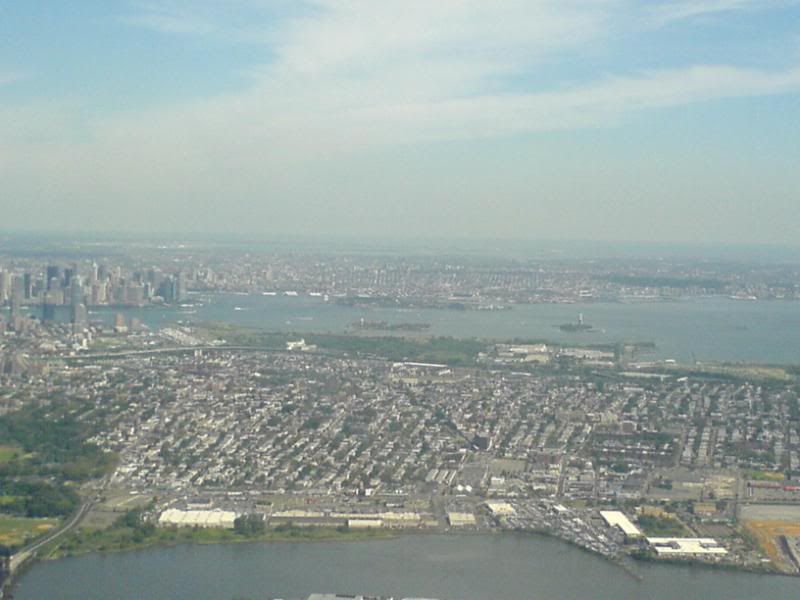 We flew right over San Francisco, which would be the last land we saw until we landed in Honolulu some five hours later.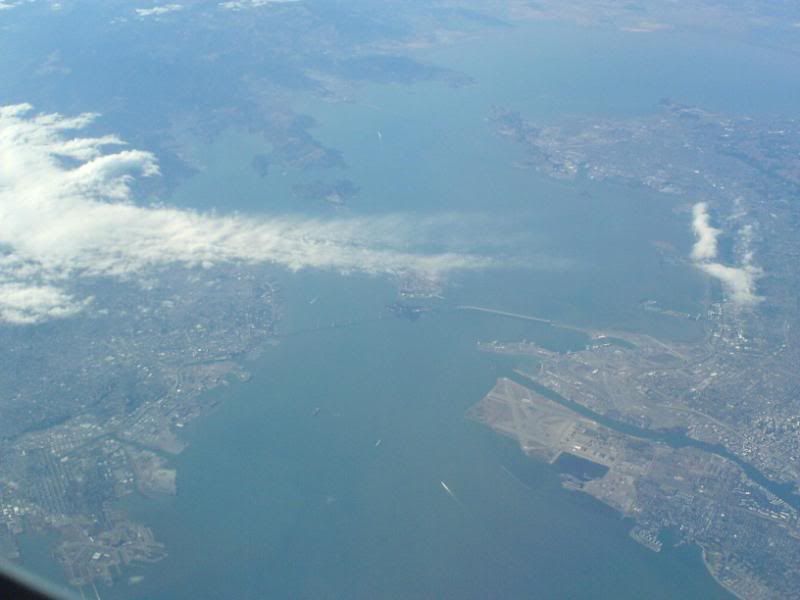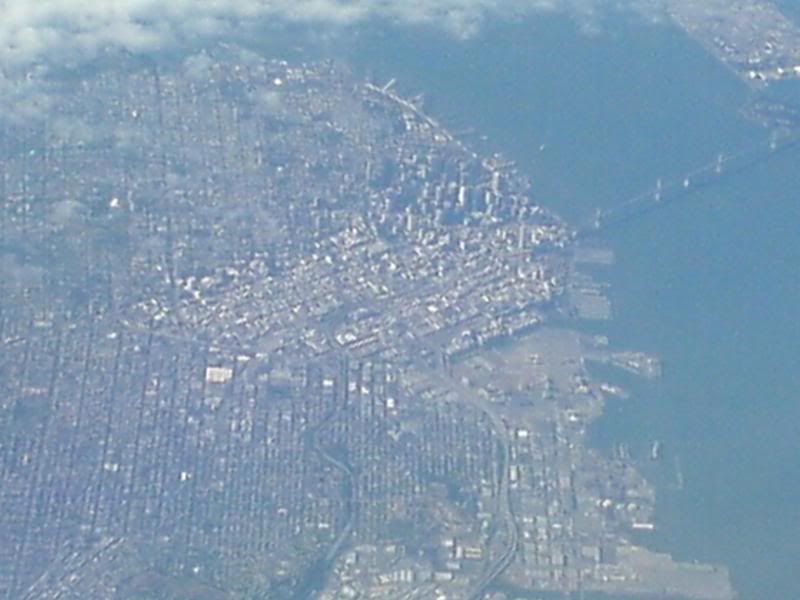 Passing by the former Barbers Point Naval Air Station while preparing to begin approach to HNL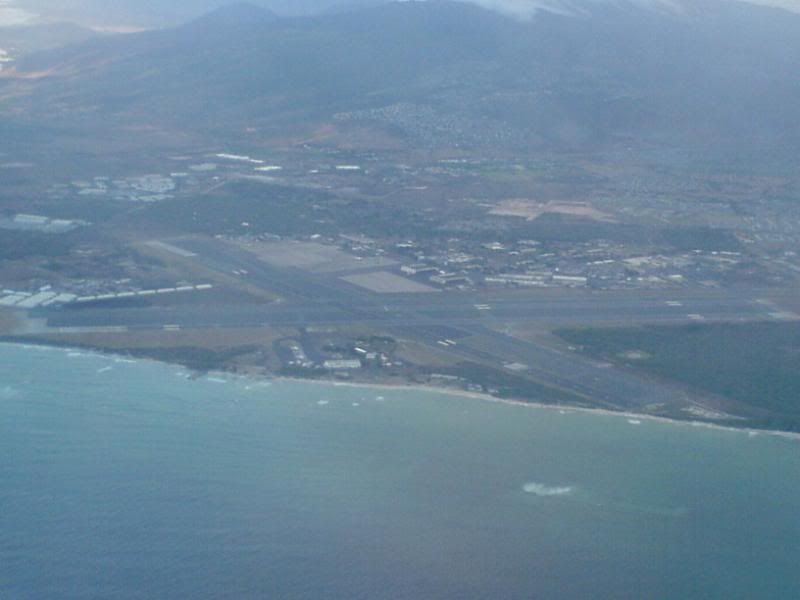 Our 767-400 at HNL after a 9.5 hour flight from EWR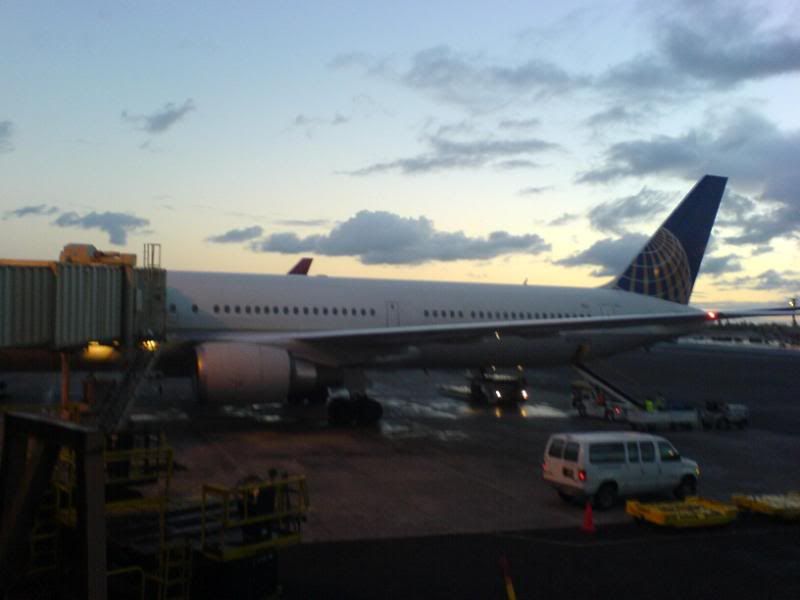 Prior to our trip I discussed it a bit on these forums, I asked a few question which were answered by various posters. I did not think anymore of it until we landed in HNL, while we were waiting for the ground crew to hook up the jetway someone came on the PA and asked "
would passenger STT757 please come forward
". I recognized it instantly a my username from A-net , my wife does not know my username. I made my way to front galley and told the crew member I was paiged, he stated he did not page me but called a couple people in the back of the aircraft if they paged me and know one said they did. He stated perhaps it was someone in the jetway, which I thought was strange since the door was not open yet. They can't broadcast inside a closed aircraft, can they?.. Anyway after exiting the aircraft I looked around the boarding area trying to find who paiged me, there were a couple Women handling customers at the desk but no one else.
Obviously someone from A-net knew I was on the flight and paiged me by my username, I apologize to that individual for not meeting them (I tried to find them, whoever they are). My Wife and I walked over to the Inter-island Terminal to wait for our Hawaiian airlines flight to Maui. While waiting we had some kick-ass Mai-tai's at this bar near the gate area.
August 20th, 2008
Hawaiian Airlines
Flt # 596
Boeing 717
Reg # ?..
Sorry no photos, I was tired and it was dark.
This was my first time on a 717, I liked the aircraft although you could tell it was used in high frequency service. The Hawaiian airlines folks have their sh#t together, this flight pushed back faster than any pushback I've ever experienced. Then it was a very fast taxi to the runway, we did not even stop on the runway. The pilots gunned the throttles as we turned onto the runway. The flight was quick and the FA's served those juice cups, the approach was very steep. These HA pilots would make good NYC Cab drivers. Arrived to an empty Maui airport, it was about 9Pm there but 3Am back home so we were exausted.
I booked a Mustang Convertible (Red), which we enjoyed during our trip. The drive to our Hotel was quite long as there was a lot of construction on the tunnel you go through on the way to the West Side of the island. Got to the Westin and headed to bed, we enjoyed the Westin, it was the best hotel on Kaanapali (IMO). Excellent rooms and ground. The only problem was a flood on the second night which soaked out floor for our entire stay, they wanted to put us in another room which was smaller but had a better view. We said no thanks and instead accepted a $200 credit.
Highlights of Maui:
Kyak/Snorkel (swam with White Tip Sharks and lots of Sea Turtles)
East Side Hike, was the highlight of our trip. I highly recommend Kristin as a guide from Hike Maui.
http://www.hikemaui.com/
I do not recommend the bike down the volcano. Apparently it has changed a great deal over the years. You are no longer aloud to bike in the National Park, the drive you up there to look around and then drive you out of the park to begin the ride. Also you used to be able to ride all the way into town, again the area residents got them banned. We paid $360 and spent about 5-6 hours crammed into a 9 person van with 12 other people, and actually bike ride was probably 45 minutes. Huge waste of money, just drive yourself up to the volcano.
Westin Kaanapali Beach, Maui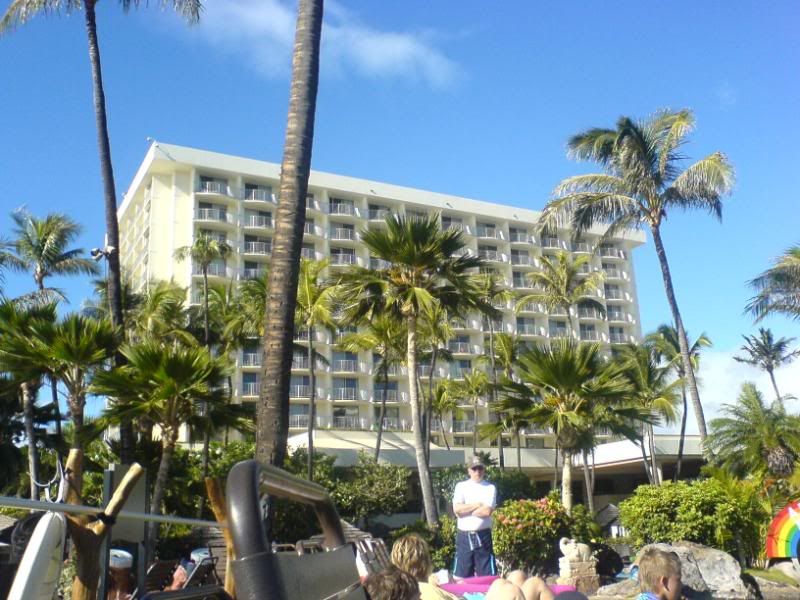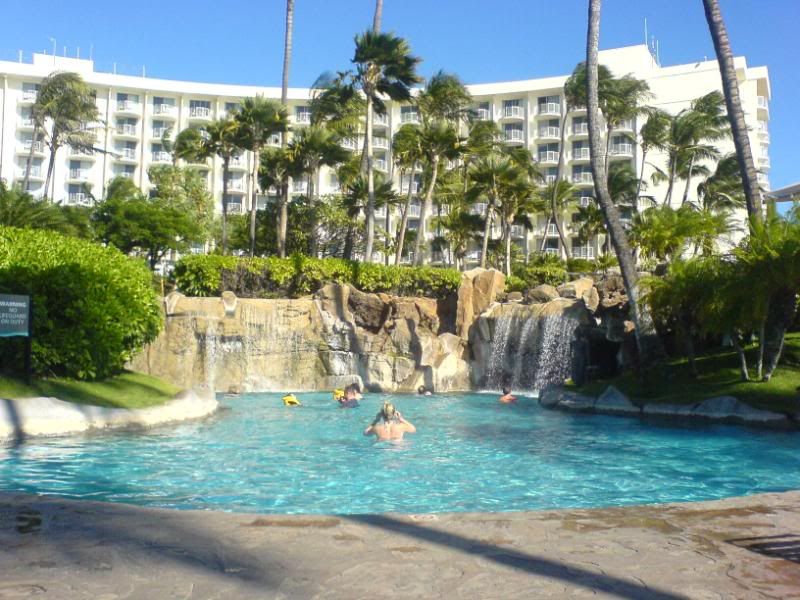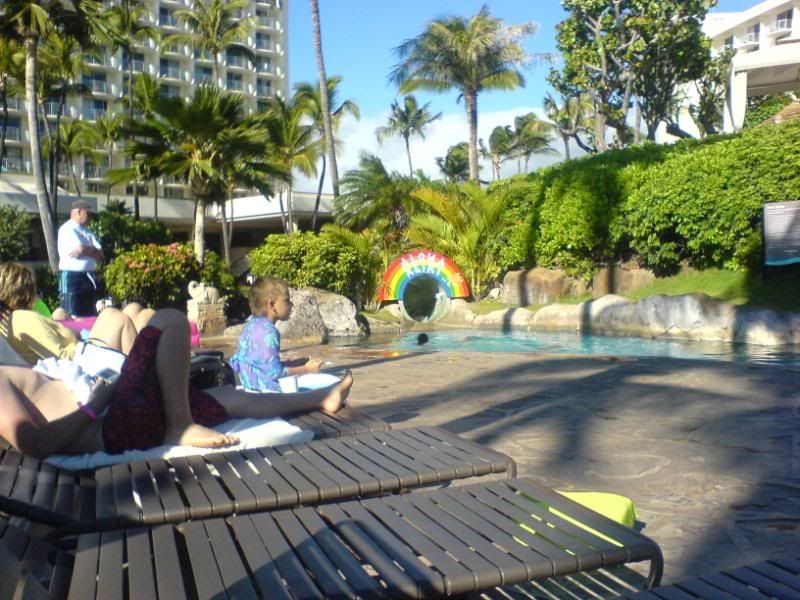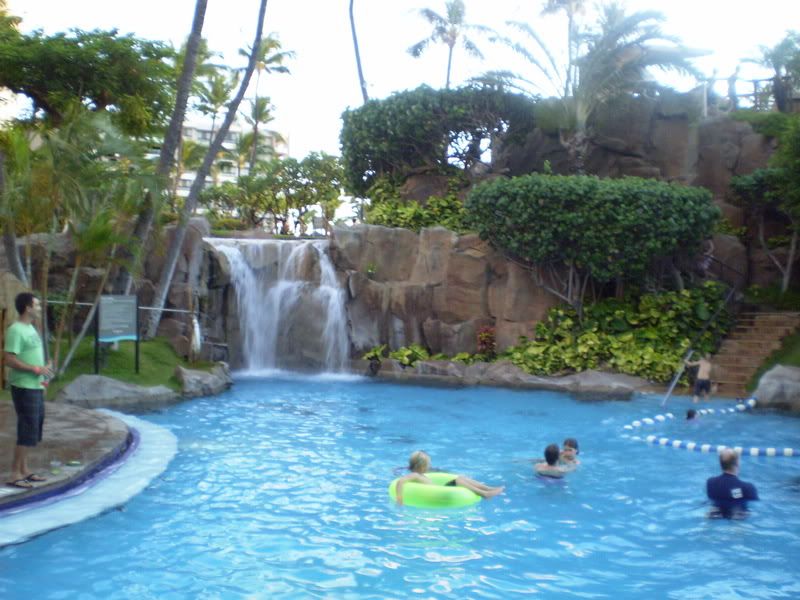 Up country Maui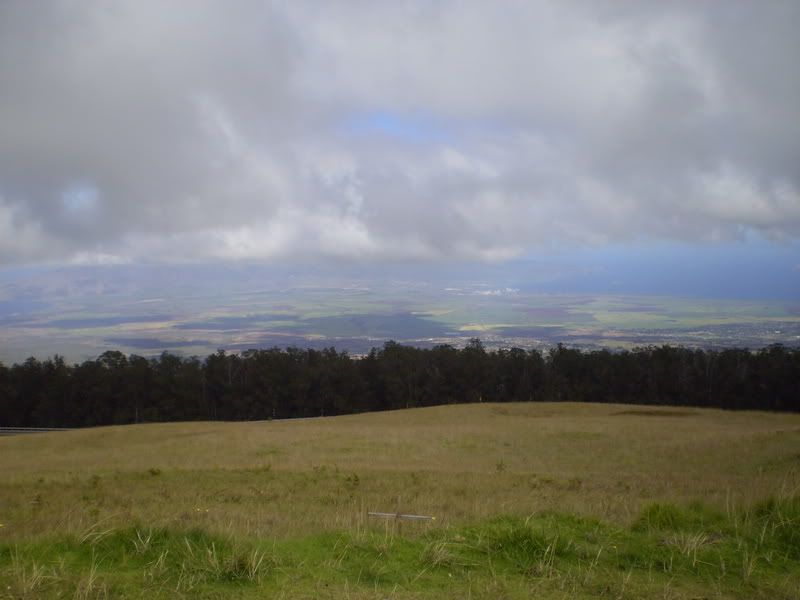 Lahaina sunset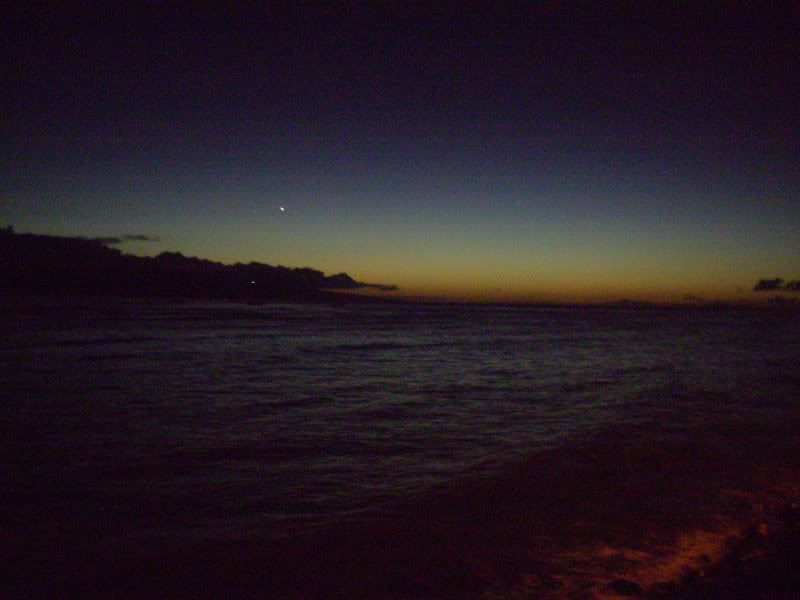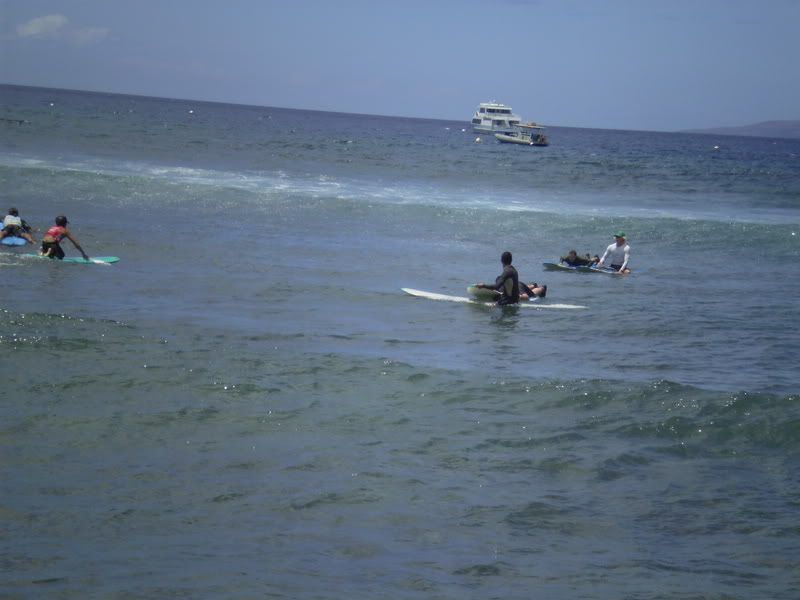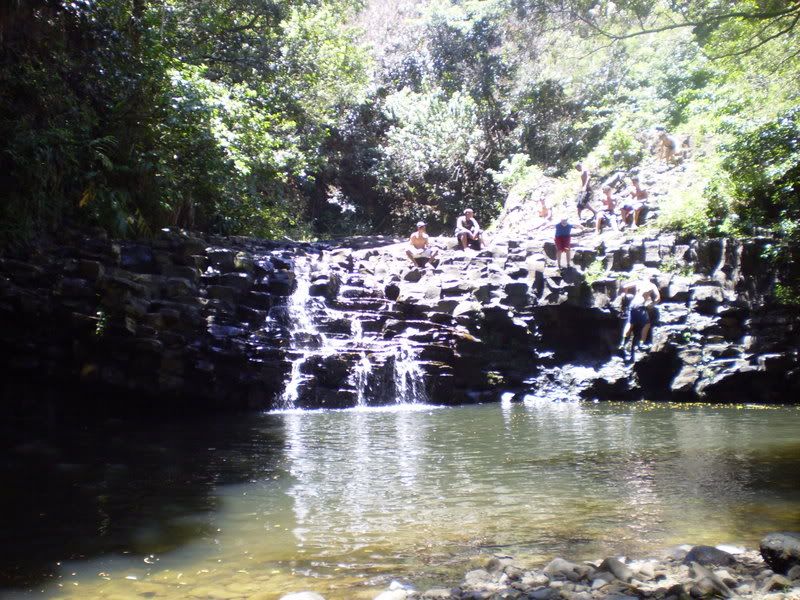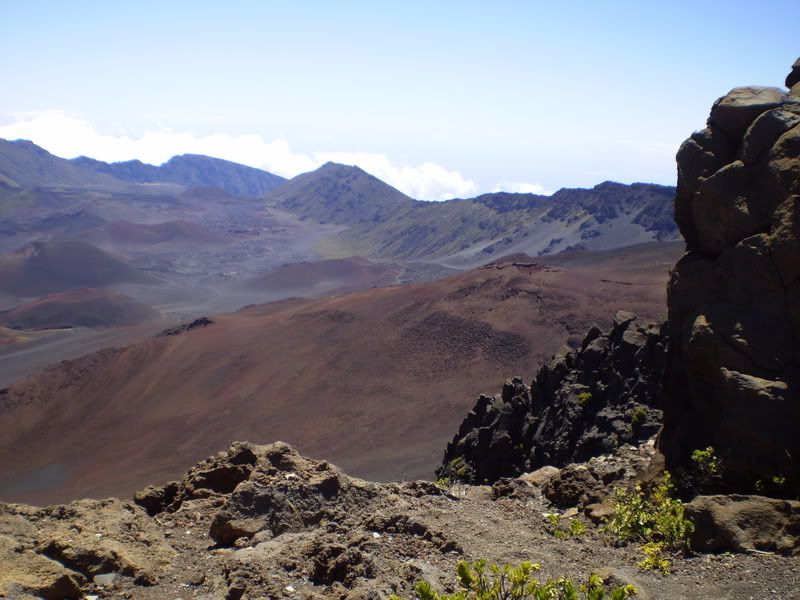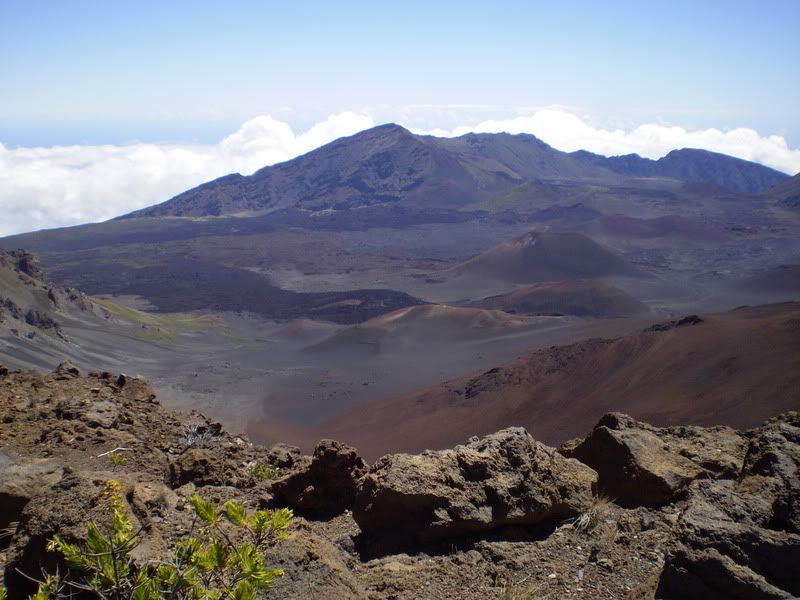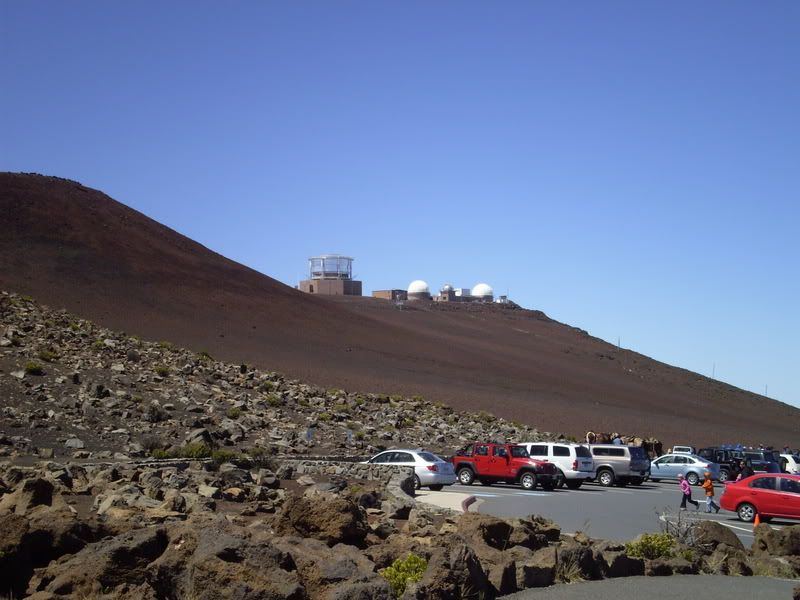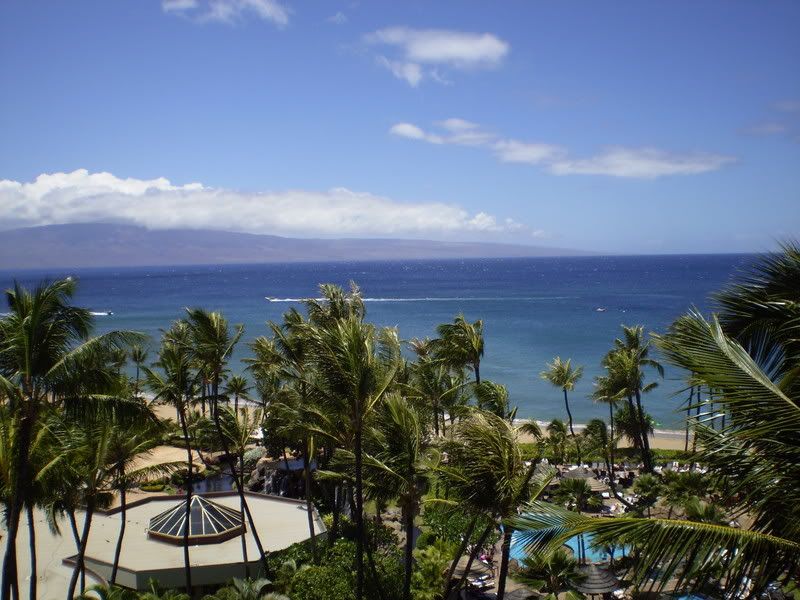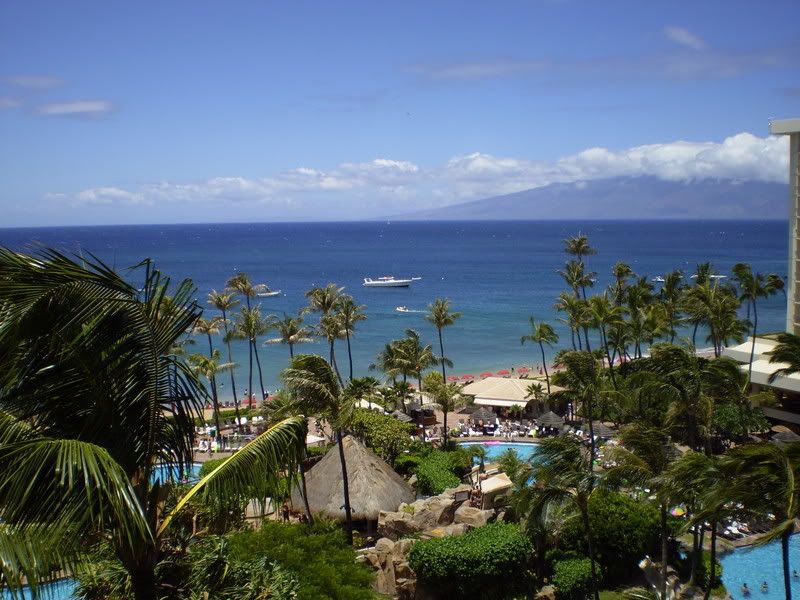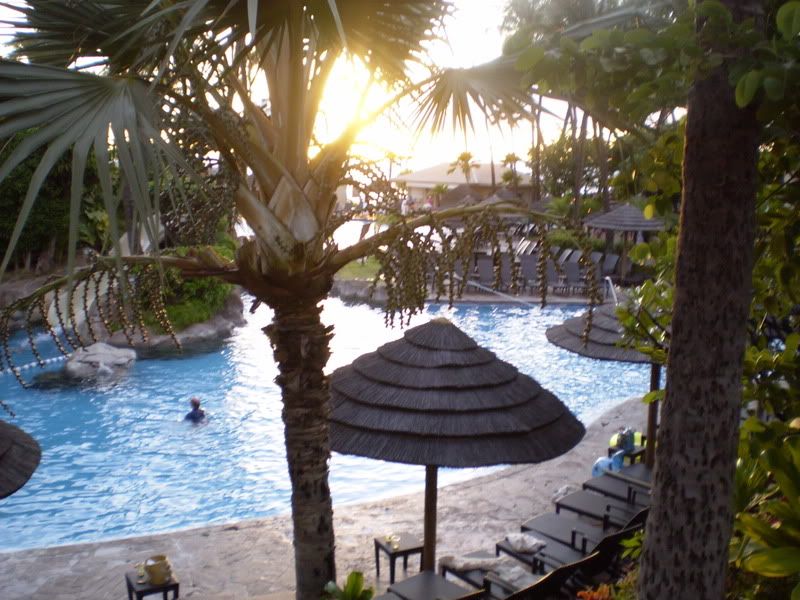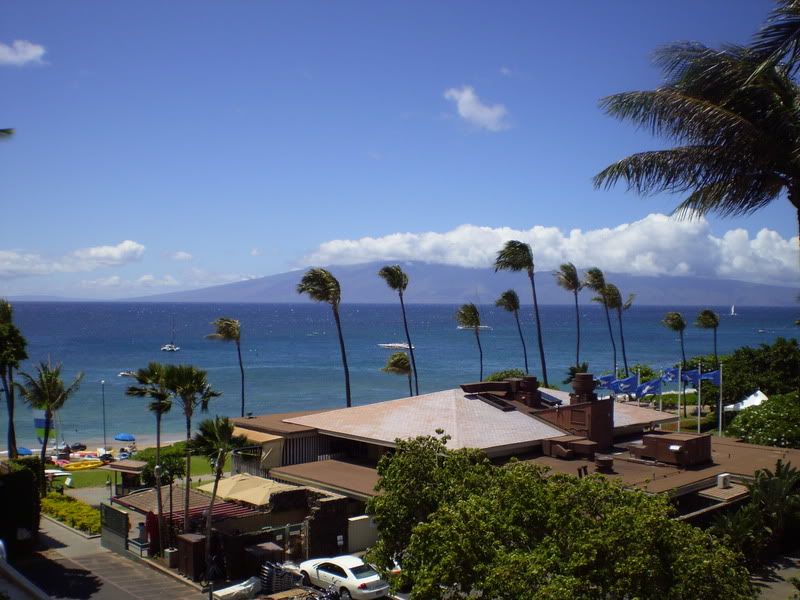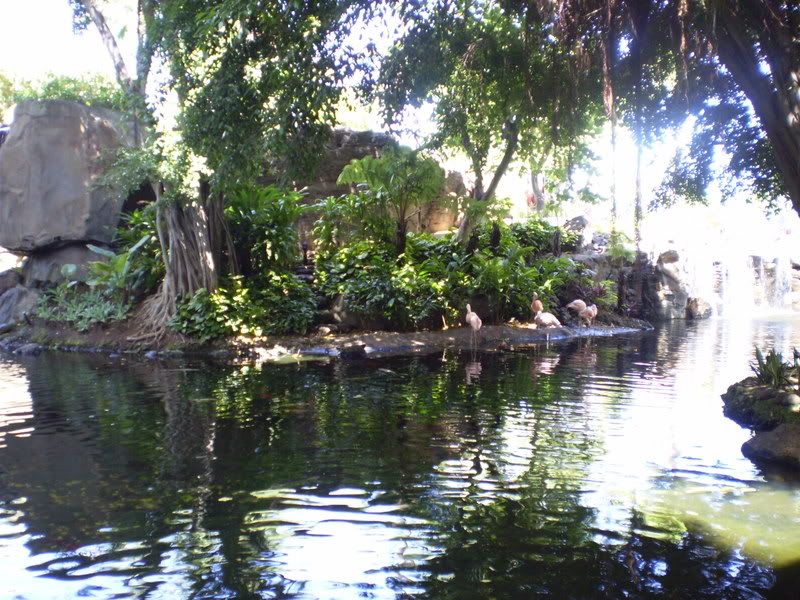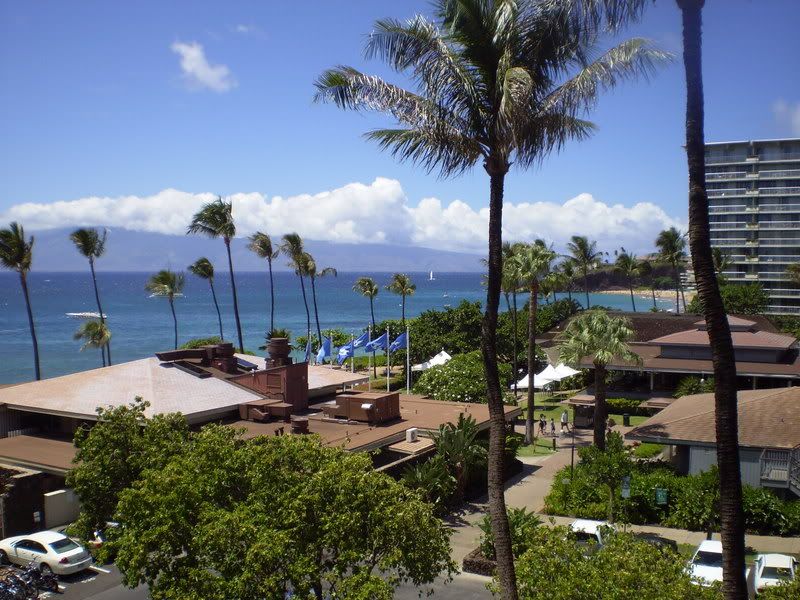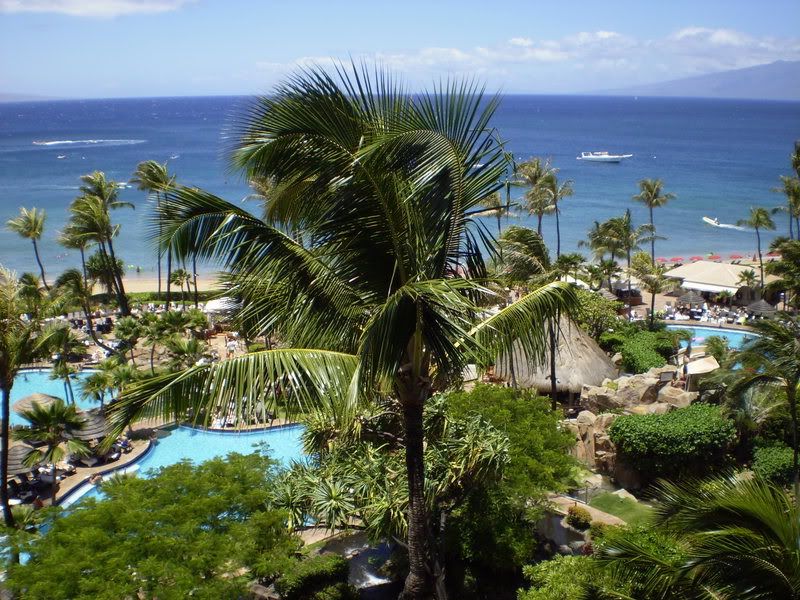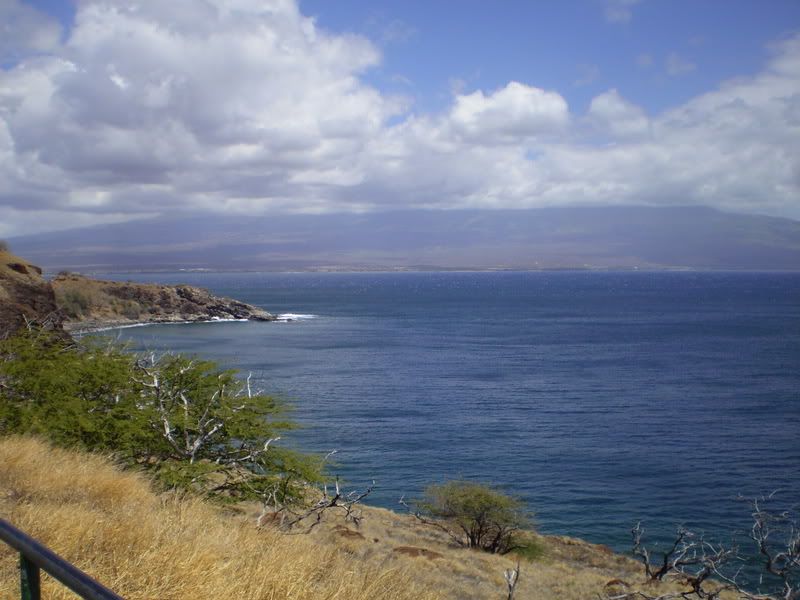 Beautiful sunsets from the Westin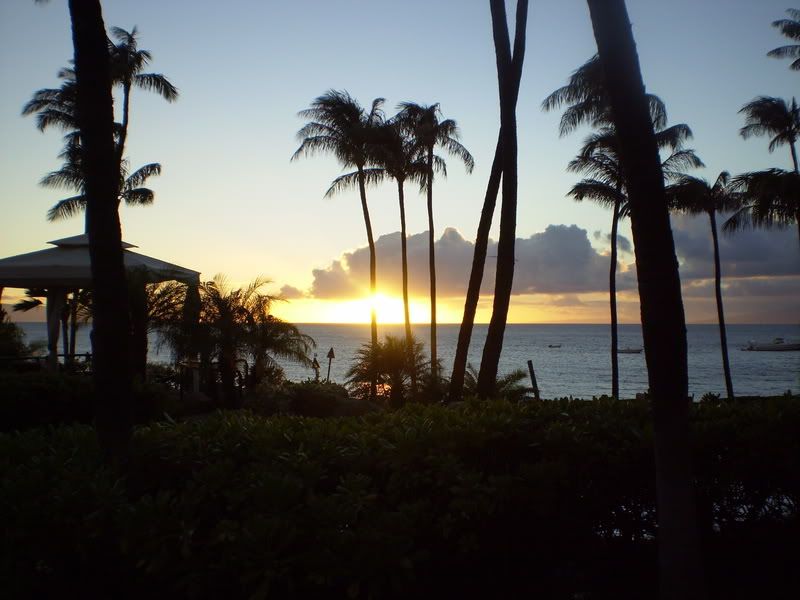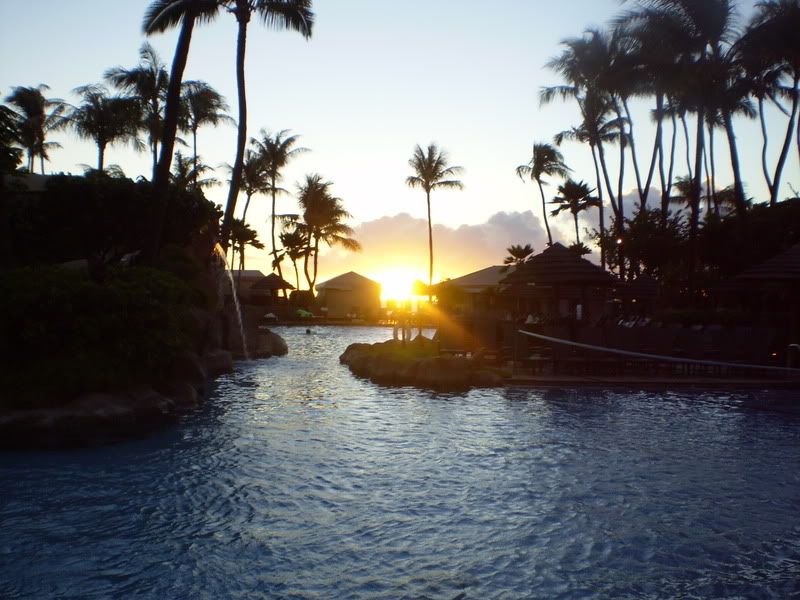 The day finally came for us to leave Maui, and for the first time ever we actually felt depressed about leaving. Usually after a while on vacation we kind of look forward to getting back, and are ready for a return home. Not this time, we were both depressed. We both felt we did not want to leave, we both thoroughly enjoyed our stay on Maui and we missing the island already. We both decided it would not be our last visit, we would try to make it back every few years.
August 26th, 2008
Hawaiian Airlines
767-300
Reg# (?..)
Flt# 1215
I was excited to find out when I booked the HNL-OGG-HNL flights that our OGG-HNL flight would be on a HA 767-300, this again was another new aircraft for me as I've never been on a 767-300. Apparently from what I've read here from posters is that HA has put a couple 767-300s on HNL-OGG to handle the overflow from the shut down of Aloha, HA is in the process of acquiring additional 717s to meet demand. Let my say this flight was a total opposite of our HA 717 flight from HNL-OGG the week prior. The interior of this aircraft was immaculate, it had the 777 style interior. The HA colors looked beautiful on the inside, very nice interior feel. I also loved the HD Flat screens on the bullheads, while there are no PTVs at the seat the Flat screen's picture was perfect and easily seen by us on the right hand side of the aircraft. The picture was beautiful, they showed mostly surfing videos during the flight and while on the ground. I took a picture with my phone, but it came out a little blurry as folks were in a hurry to deplane.
The weather reports I was reading on line before leaving for Maui was for rain the entire time we were there, posters on here reassured me of the inaccuracy of weather reporting especially on Maui. And sure enough we had perfect weather our entire time, the only rain was at the airport on the day we left. Fitting.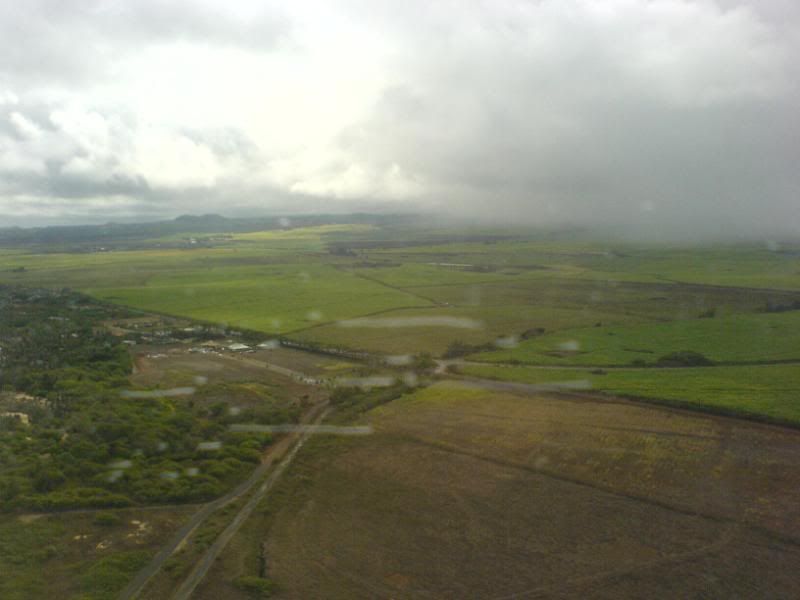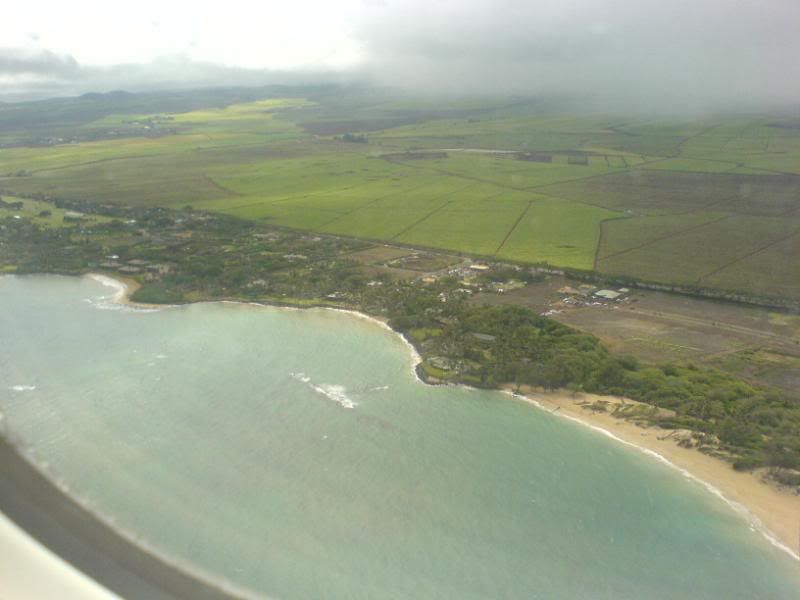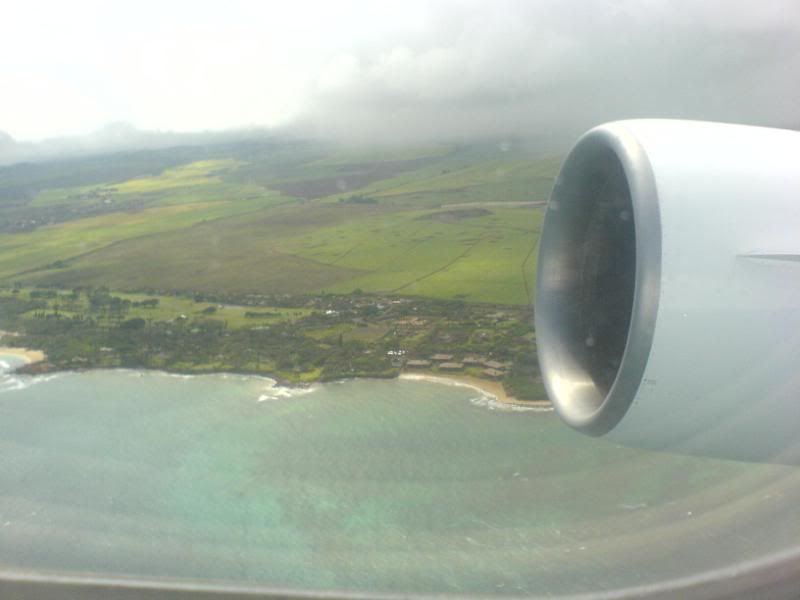 Arriving at the Inter-Island terminal after the flight from Maui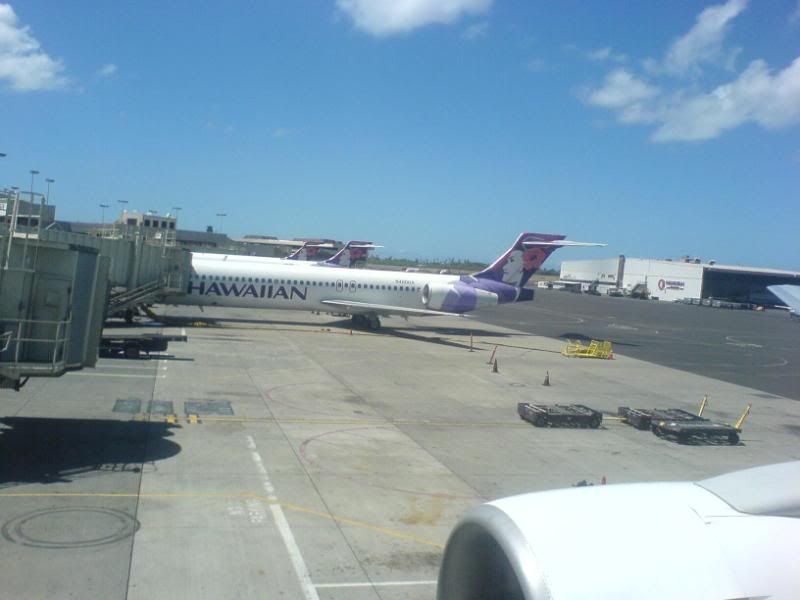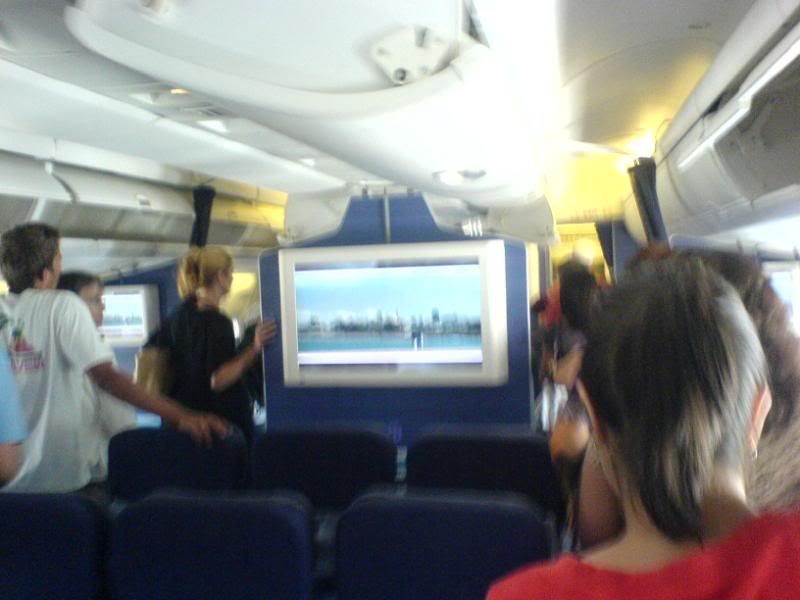 We stayed for one night at the W Hotel at Diamond Head. I have to say I was terribly disappointed in the property, it was small (50 rooms) no bar scene, he restaurant was empty and it in no way lived up to the hype. It was in a residential area away from the nightlife, and we had to walk through a park loaded with homeless people and drug addicts to reach the restaurants and shops of Waikiki.
Waikiki beach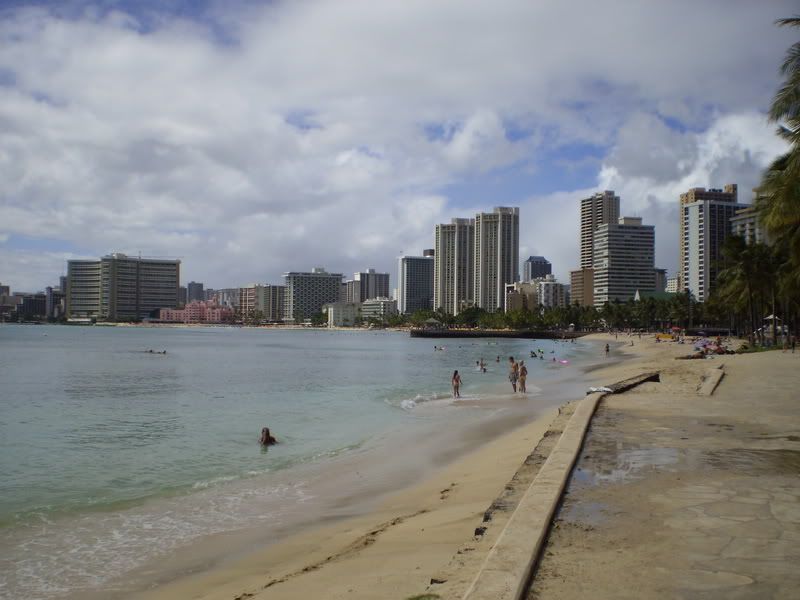 The day we were scheduled to leave Hawaii we visited Pearl Harbor, I found it a very moving experience. I have read about the oil still leaking from the ship, but I was taken aback while there at the Memorial by the amount of oil that still seeps from the ship. The smell of kerosene is overwhelming. Overall a very nice memorial, I was proud to see the American flag still flies from the USS Arizona's mast. I was also proud to look over and see the USS Missouri moored next to the USS Arizona, both ships represent the beginning and the end of WWII. From a personal perspective seeing the Missouri was special, My Grandfather helped build her at the Brooklyn Navy Yard where he worked during WWII.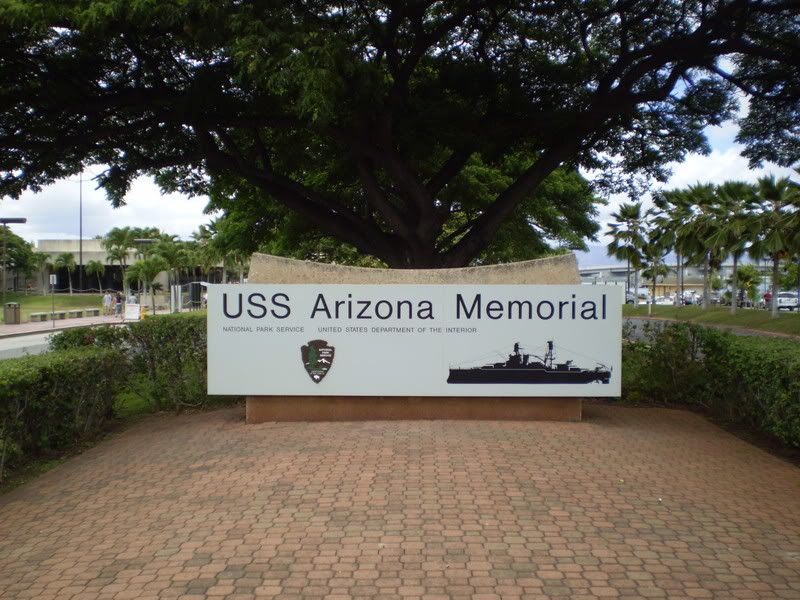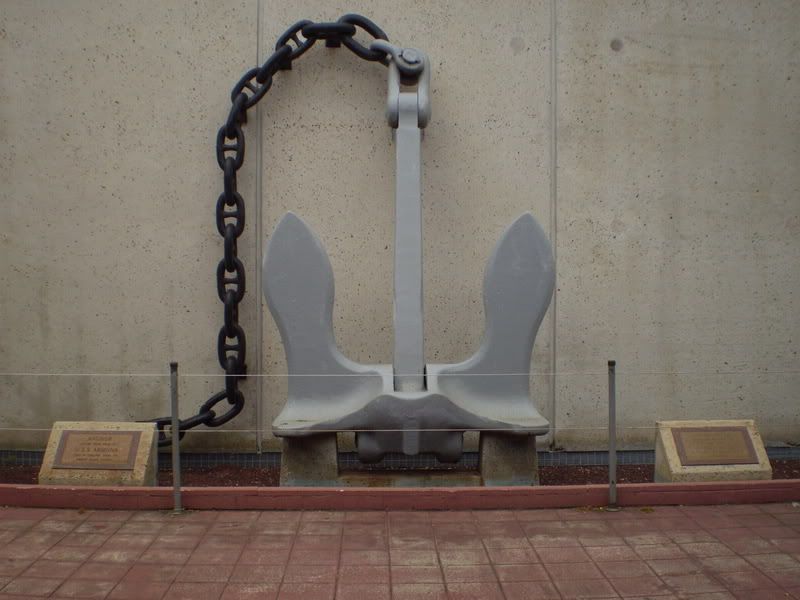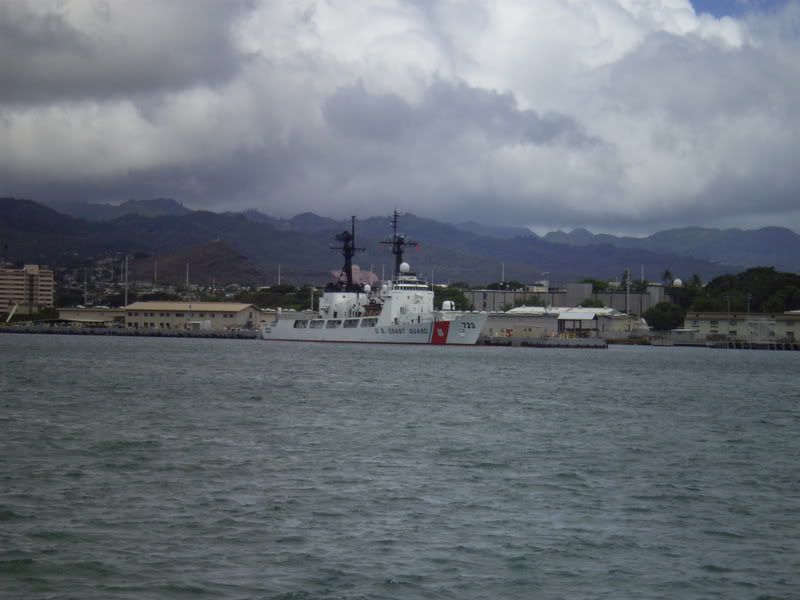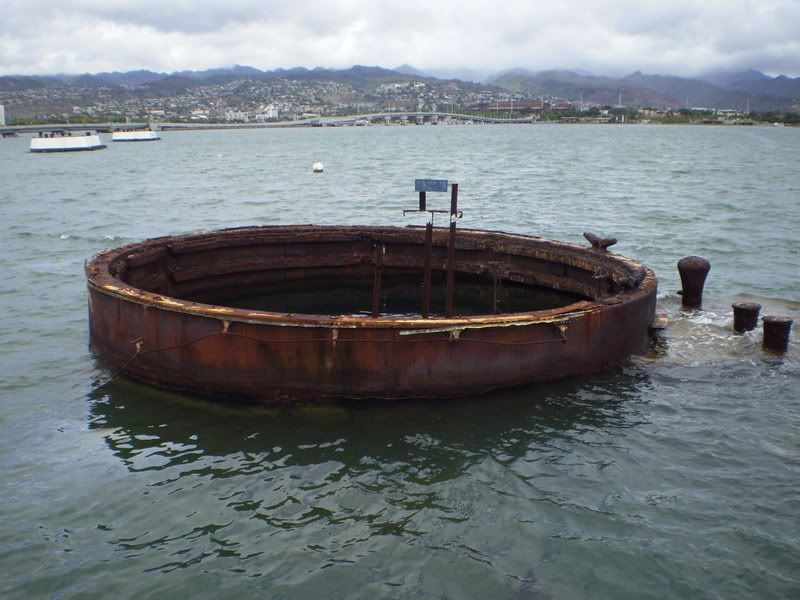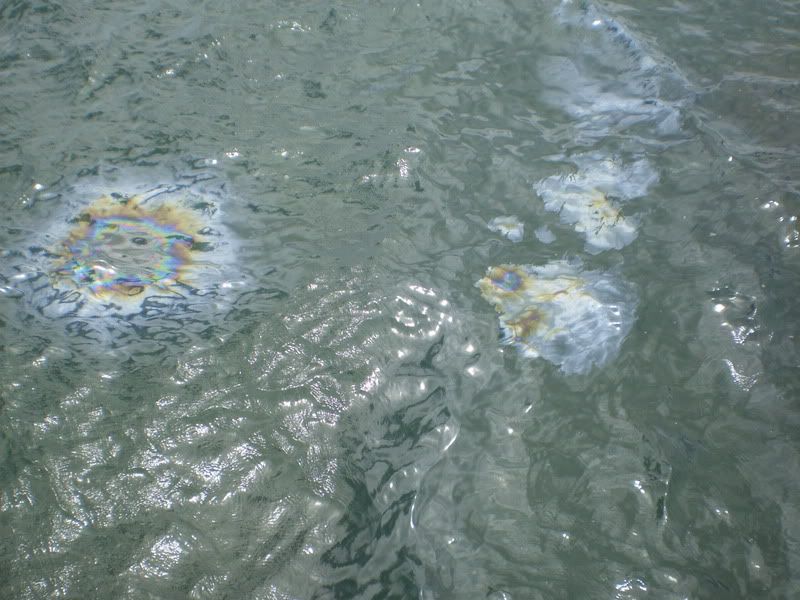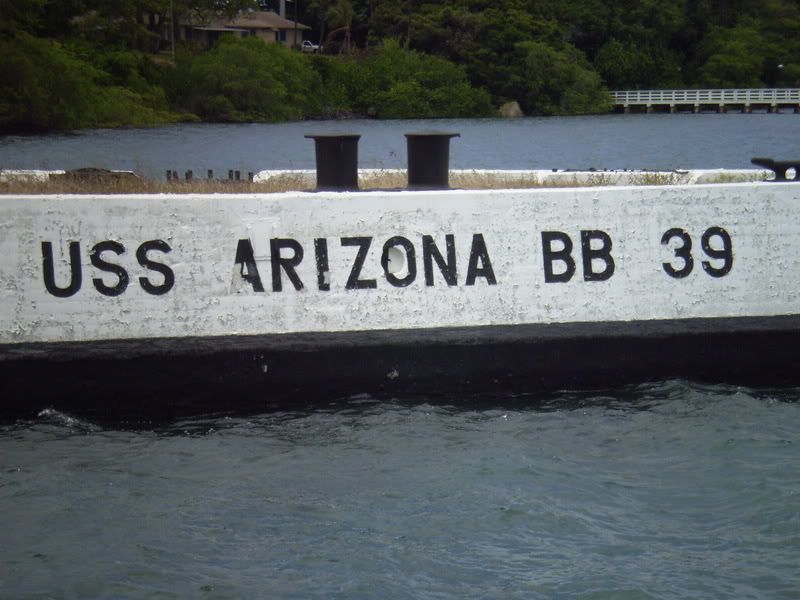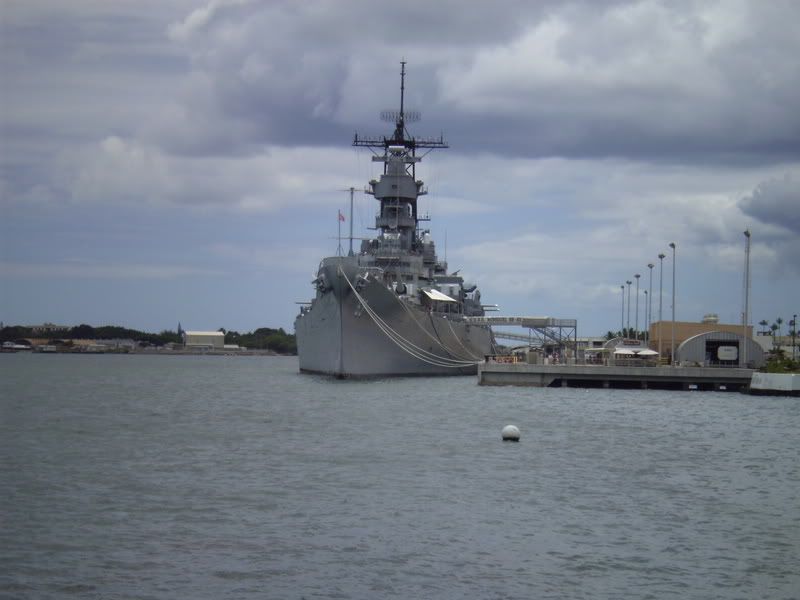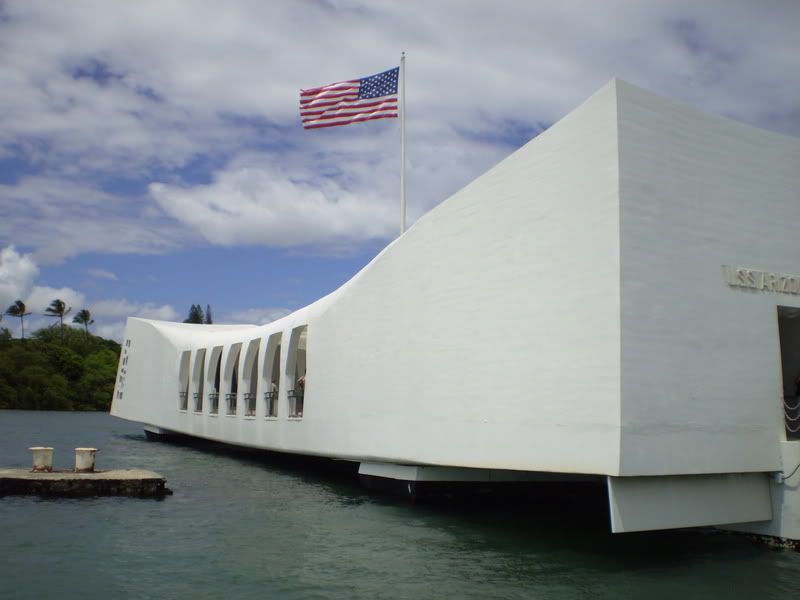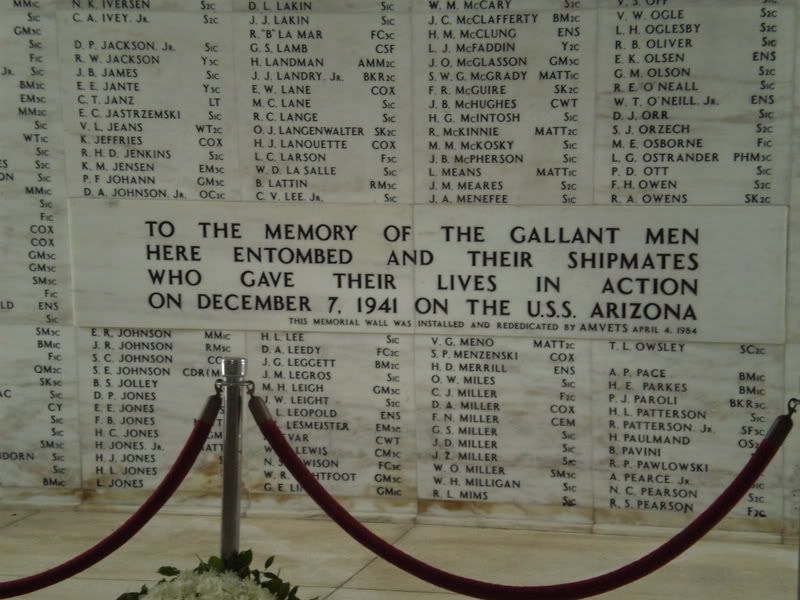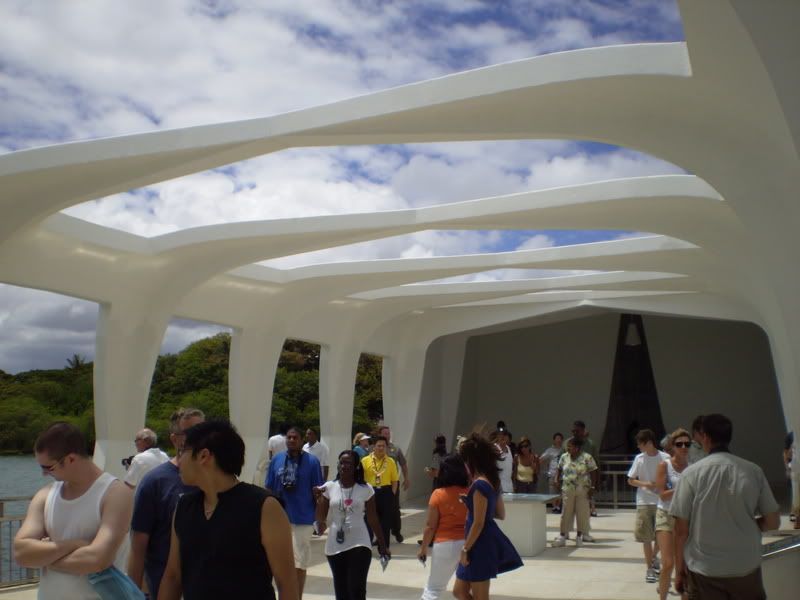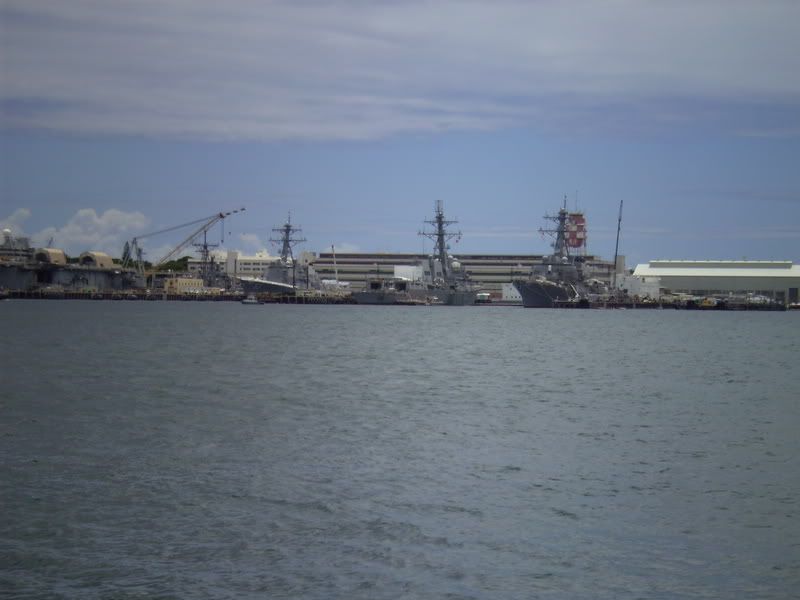 Pacific Aviation Museum Ford Island: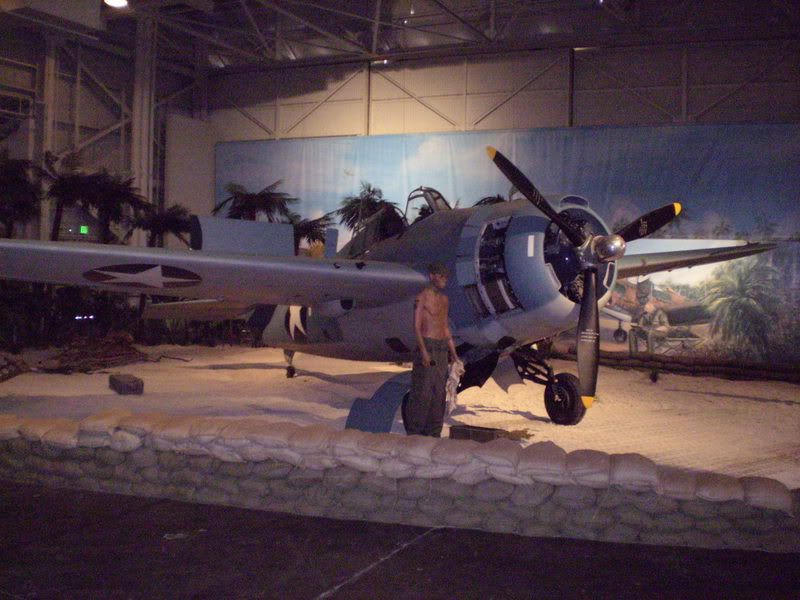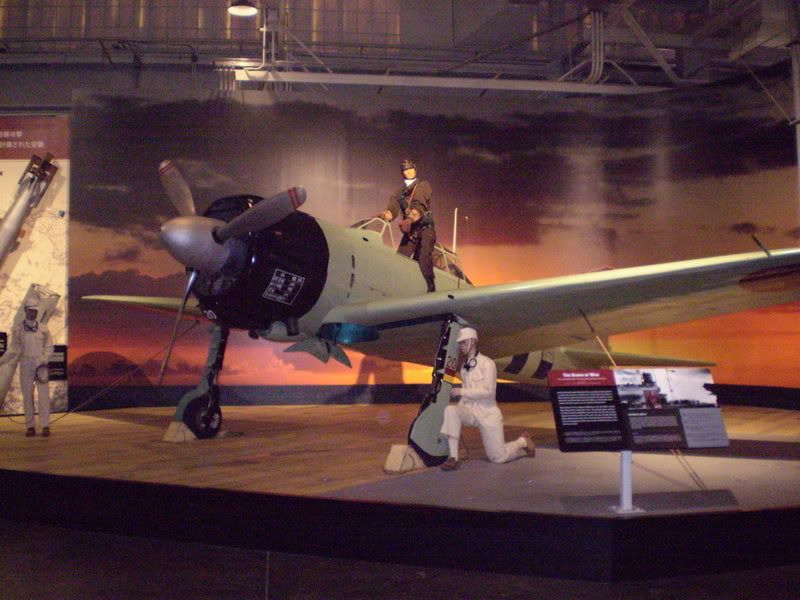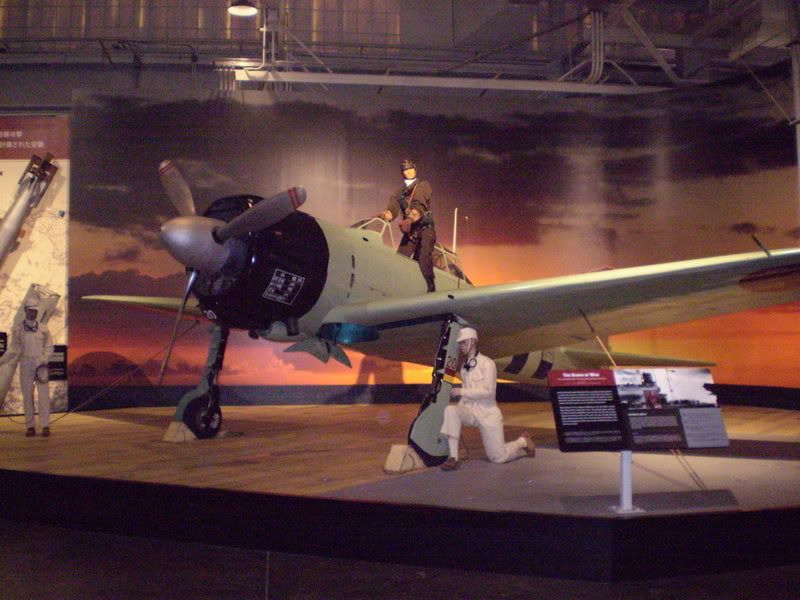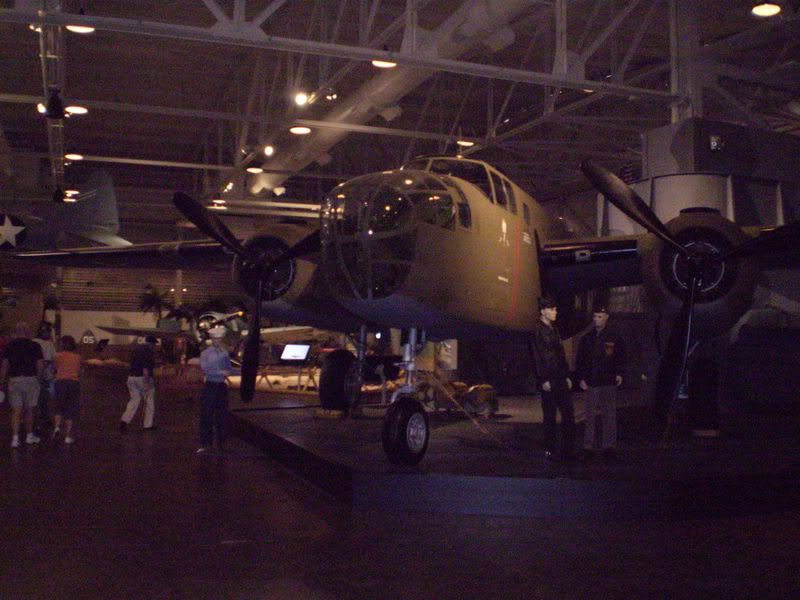 CO 757-200 waiting for departure to LAX later that evening: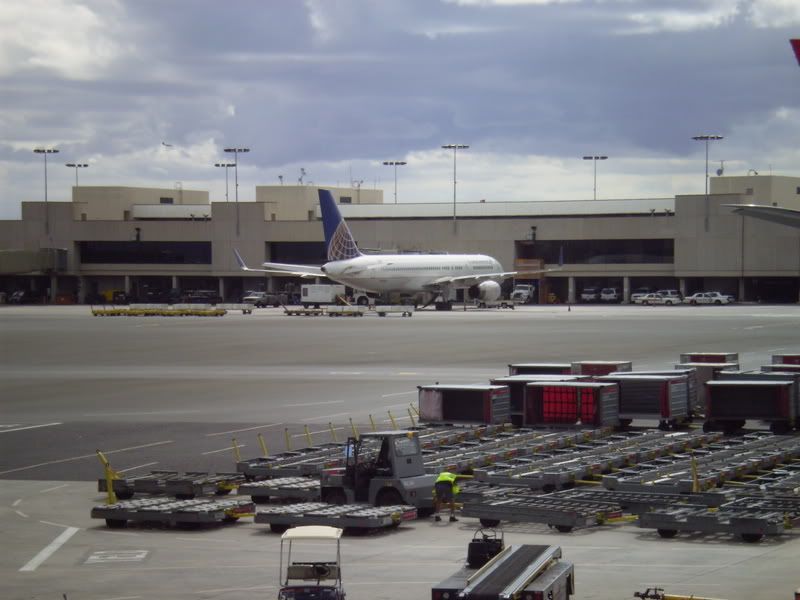 August 27th, 2008
NWA
Flt # 808
A330-300 (reg# ?..)
Gate 12
Depart: Honolulu
Arrive: Minneapolis/ St.Paul
My wife and I both had eisle seats across from each other, I tried to see if we could get seats together by a window but a system wide computer crash had the NWA folks in HNL running around with seating charts trying to board the aircraft. This flight was packed, every seat was taken. There were about 50 stand by passengers trying to get on the flight, many of them we service Members (mostly Marines). This was my first time on an A330, before this flight the last time I was on an Airbus was a CO A300 (1995). The aircraft was modern and clean (on departure), upon arrival at MSP the planes was a disgusting mess. This is where the Buy on Board program is a problem, for such a long flight as HNL-MSP NWA does not offer complimentary food. Instead you get the Buy on Board, most folks knew this in advance and did not buy anything on board. Instead folks loaded up at Burger King and other fast food restaurants in Honolulu and brought them on board. The burger wrappers, french fries etc were every where at the end of the flight. Providing folks a meal on a try at least keeps things tidy. The one plus was the AVOD system, while it was very glitchy the first hour or two it quickly smoother out. I watched the Happening, and some Japanese Detective movie. Helped the time fly by, the screens are little small.
The flight was smooth up until South Dakota, from South Dakota all the way into MSP there was severe turbulence. For some reason I found it uncomfortable not having a window to look out of, in the pitch black of night away from any windows going through severe turbulence is very nerve wracking. I had no sensation of the attitude of the aircraft, felt like we were in a slight dive at times.
Our NWA A330-300 that will take us to MSP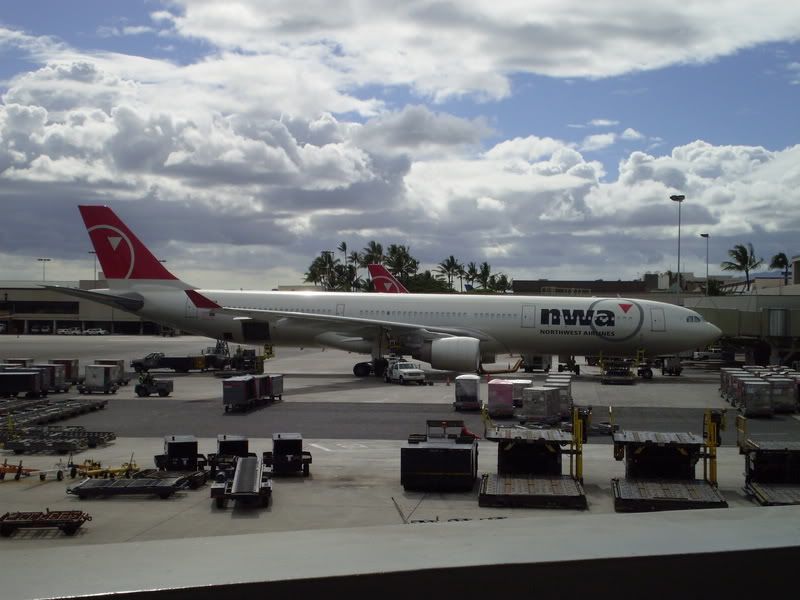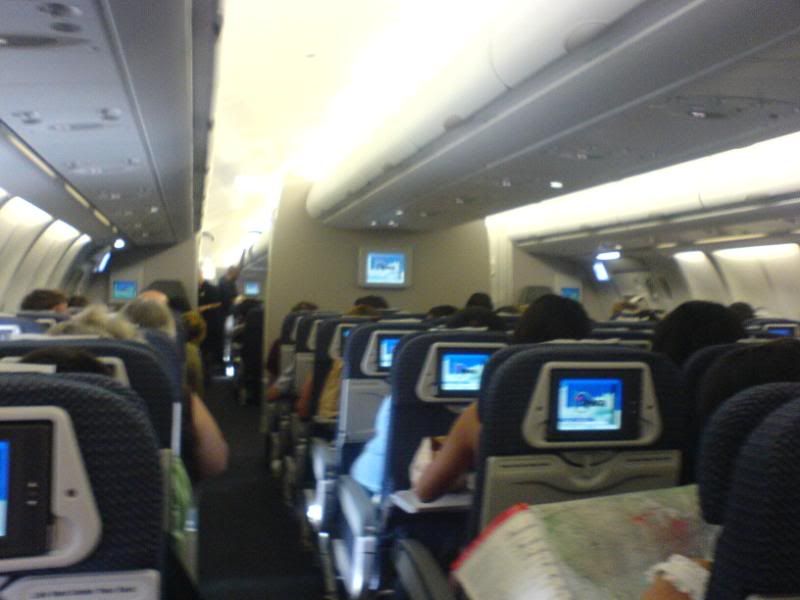 We landed a little late at MSP and had to haul A$$ to our COEX flight to EWR, while walking through MSP's very nice central termimal shop area I got to see where Senator Craig got busted, near the Snoopy statue right?.. When we got to our COEX ERJ-145 we were the last to board, I knew if we barely made the flight hustling through the terminal there was no way our bags would make it. The COEX flight was a quick two hours, very comfortable. Again turbulence on departure but the daylight and window seat seemed to calm my wife and I considerably. We got a complimentary breakfast snack, nothing to write home about (Raisen bagel chips and a granola bar) but considering this was a Regional Jet flight was pretty good. What we got for free on a two hour COEX ERJ-145 to EWR would have cost us $5-7 dollars each on NWA's 7.5 hour HNL-MSP A330-300 flight.
Arriving at EWR and taxing past a DL 767-300 on the way to Terminal A: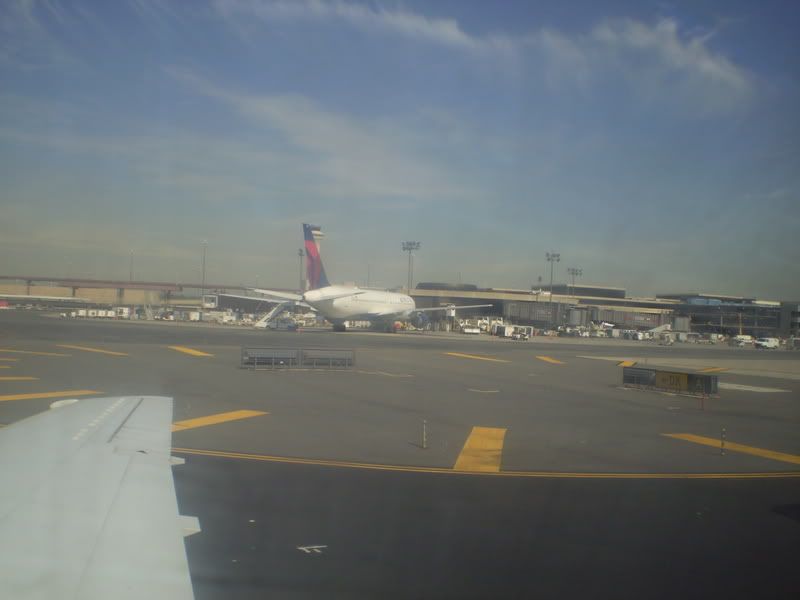 Our flight landed at EWR on time and we taxied to Terminal A, where COEX now operates. The last time I flew into Terminal A at EWR was on a AA 757 from STT via SJU, hence my user name. Around that time is when I first started visiting this site.
Got to the baggage claim and as I predicted our bags did not make the flight, I visited the CO Baggage office where I filled out a delayed baggage claim form. The Woman told me it would most likely come in on the next flight, and that they would deliver them to our house.
I remember when I was younger and would visit my Grandparents in Tampa, Eastern for some reason would always loose my bags. Later that night the Blue Eastern Airlines van would show up and drop off the bags.
We did not have a car since my parents dropped us off when we left, and they had left for Myrtle Beach the night before we came home. So they dropped off my car at the Princeton Jct railroad station which is the closest to our house. My Wife and I were lucky in sense that we did not have to lug all our luggage on the train, we grabbed an 11:21AM local NJ Transit train. We just missed by about 30 seconds a Express train that would have skipped most stops all the way to Princeton, however the local was right behind it and the ride even though it made every stop went quick.
The next morning I woke up and went to get the New York Times off my door step, when I opened the door our bags were sitting right in front of our door. Sometime during the night a company called "Newark baggage services" had delivered our luggage, it was a relief to my wife who was fretting missing her clothes. They must have come really late during the night, as we live in a gated community and the gate did not call to announce their arrival.