Hey dear, here is my third trip report, hope you will enjoy and please give me some comments, thank you!
My past TR:
Three 5-Star Airlines In 8 Days (102pics)
First Touch Of China Southern MD82 (31 Pics)
As I have 4 days of holiday, I planned to have a short trip to Taipei, which doing some searching, I found that China Airlines is selling its ticket at about HK$1000 excl. taxes, it is a very attractive price comparing CX or Dragonair, and furthermore, many people telling me that CI's service is very good, so I went for it.
In the morning, I took the 8am ferry from my home to the airport (My home just opposite to the HKG airport, next time you fly to HKG you can Hi me during landing or takeoff
&nbsp
After check-in, realize that nothing in the stomach, so had a bowl of BBQ pork rice after the immigration.
Then went to take some pics around the airport.
First, Finnair A340 in one world livery was going to Helsinki.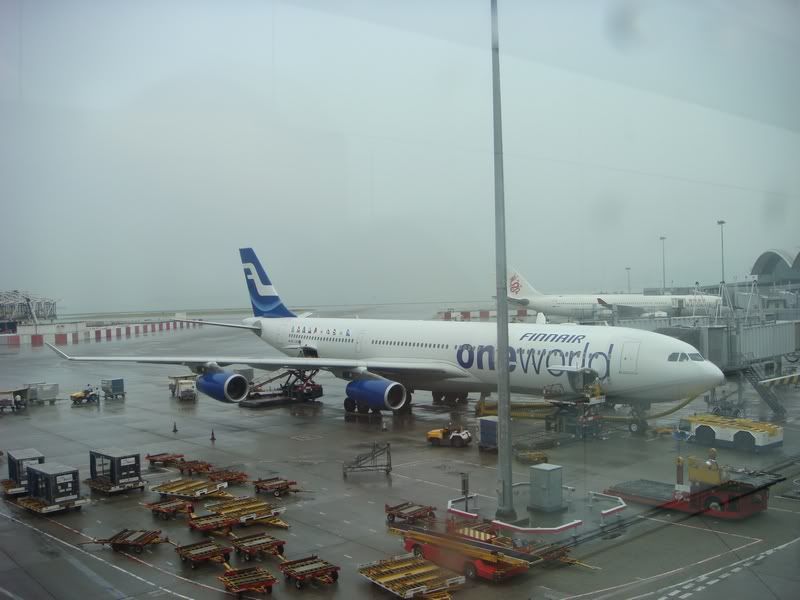 Cathay Pacific's A330-300 in CX's 100th aircraft livery was going to Seoul.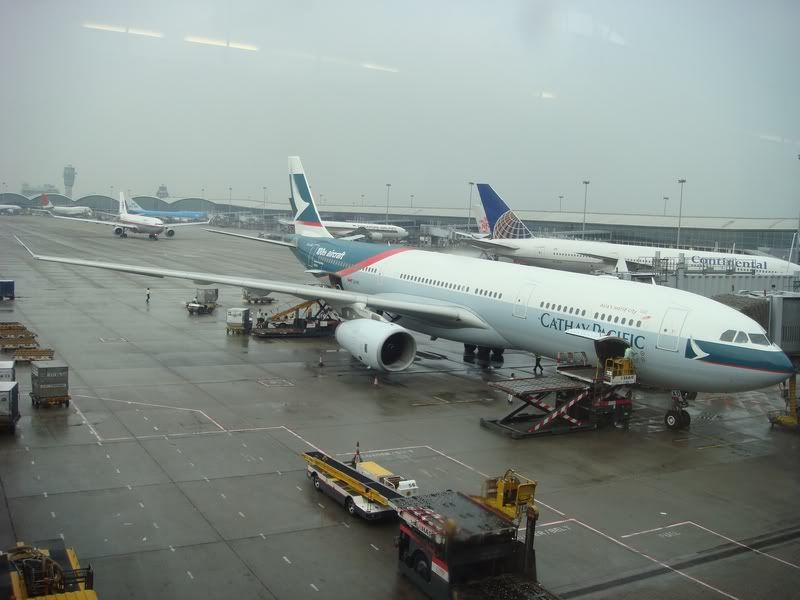 Continental's B777-200ER
Is that you taking me to Taipei? (
: No, I am going to Kaohsiung KHH)
China Airlines' A330-300 is special livery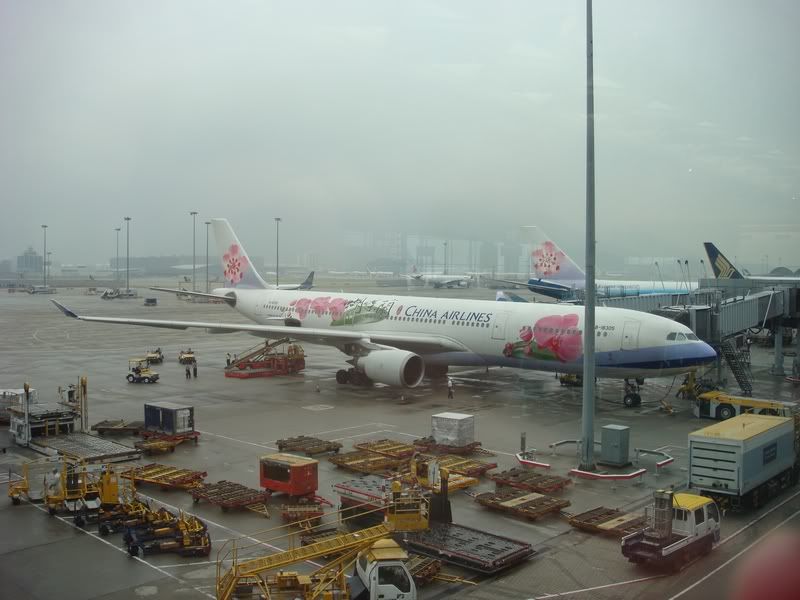 Approaching to Gate 25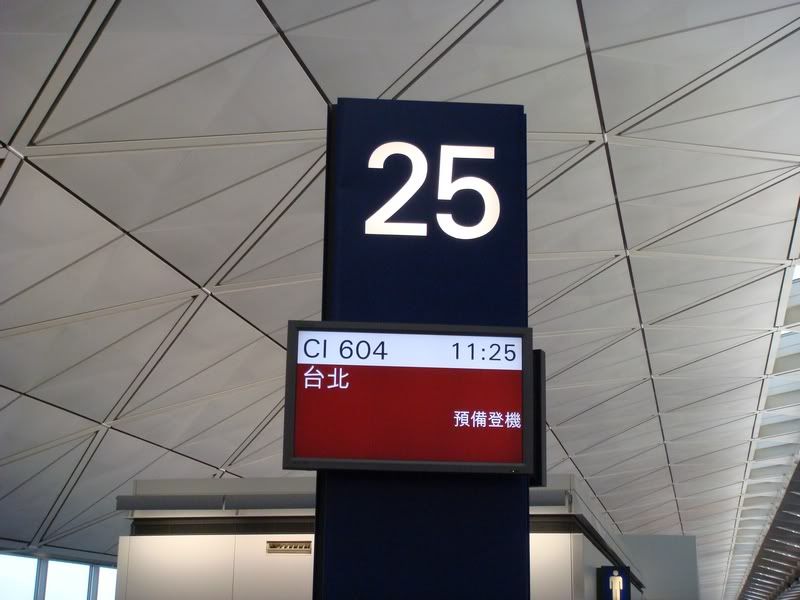 And my boarding pass, my TA helped me to reserved seat 8A for me, it should be a good seat, stay tune!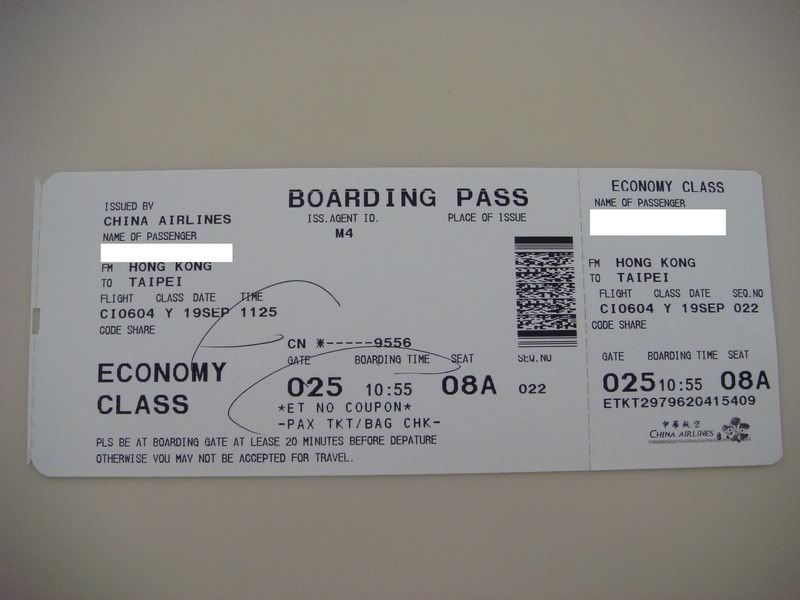 And this baby would take me to Taipei, China Airlines' B747-400 in Boeing livery.
Is it rare to see two special livery in one photo especially at out-port?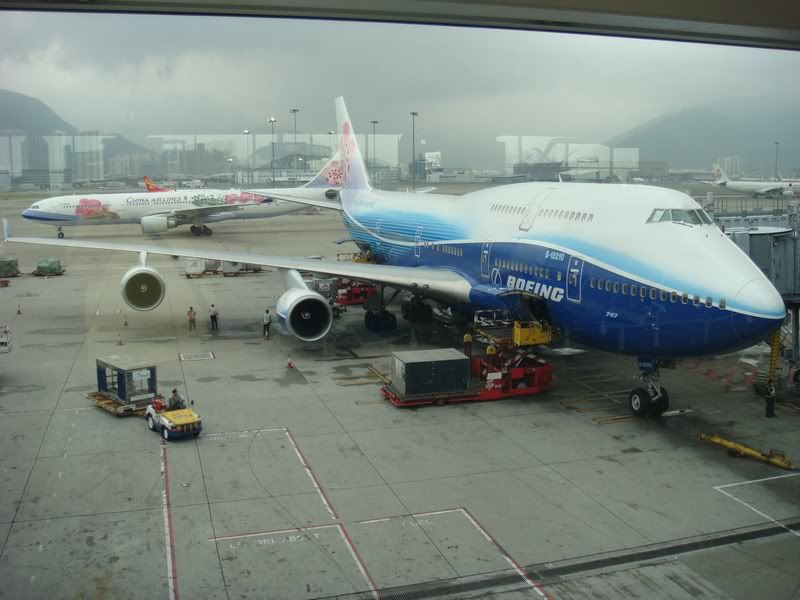 19 August 2008
Hong Kong (HKG) -- Taipei (TPE)
Airline: China Airlines
Flight: CI 604
Aircraft: B747-400
Registration: B18210
Seat: 8A (Economy)
Gate: 25
My seat 8A.
Yes, it is a business class seat on the upper deck of B747-400, in HKG - TPE route, the upper deck is sold as Economy.
The seat is comfortable for short trip but compare with the new lie-flat or fully flat bed of other airlines, it is still some room to improve.
The legroom is quite good.
Seat belt extension was needed for my size...
.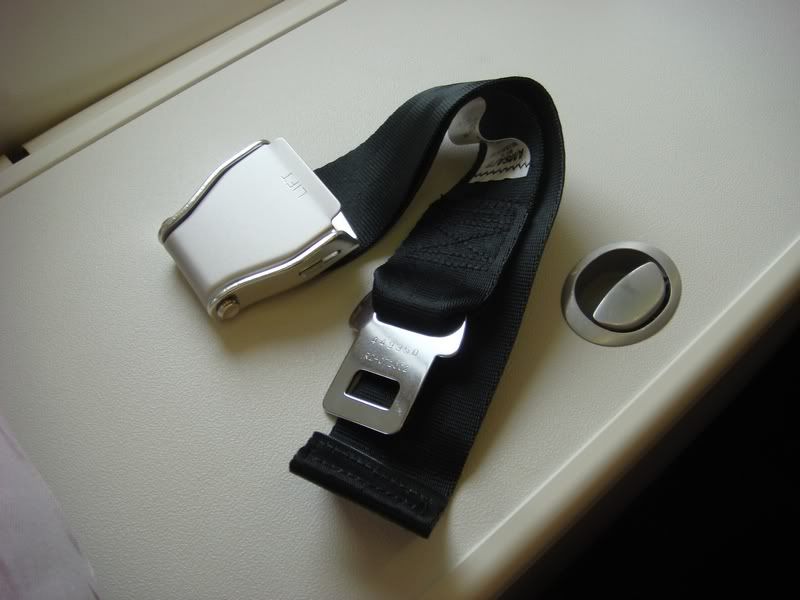 During taxing, the main screen would show the front.
The AVOD remote.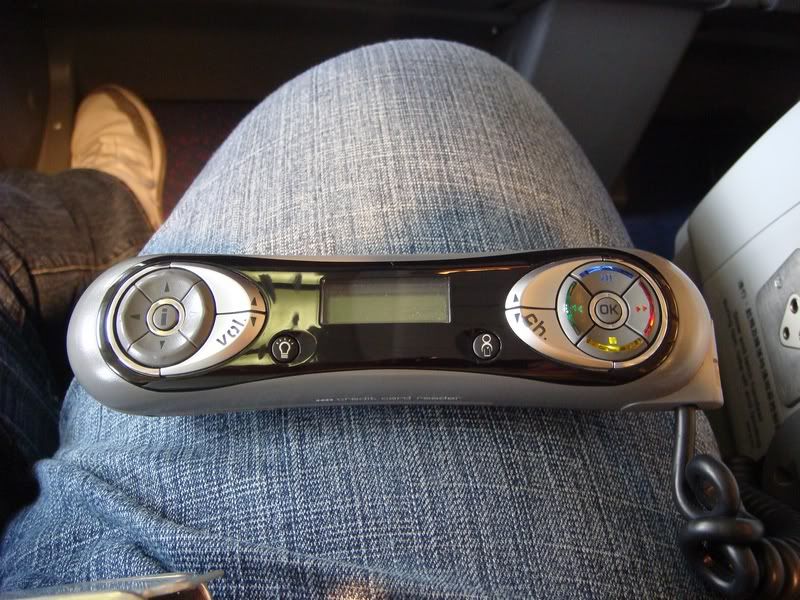 Other side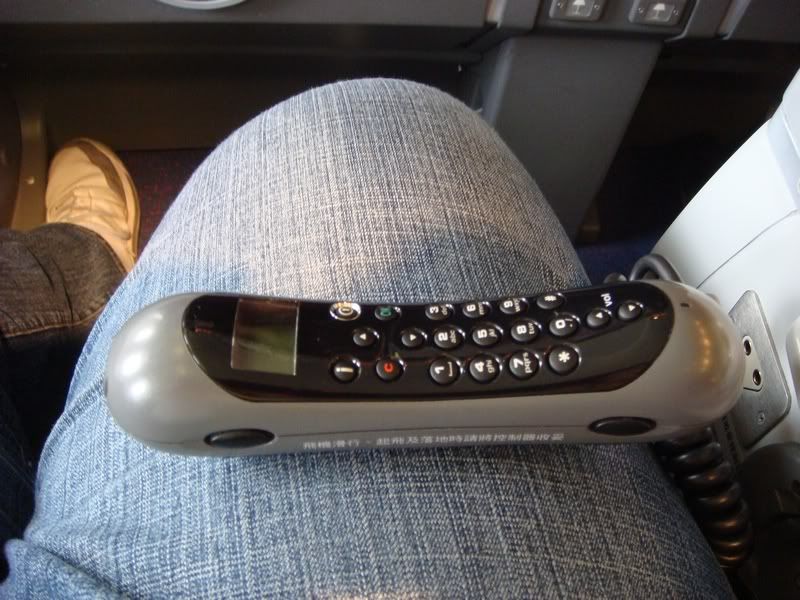 But I would prefer to use the touch screen, I was watching Kung Fu Panda.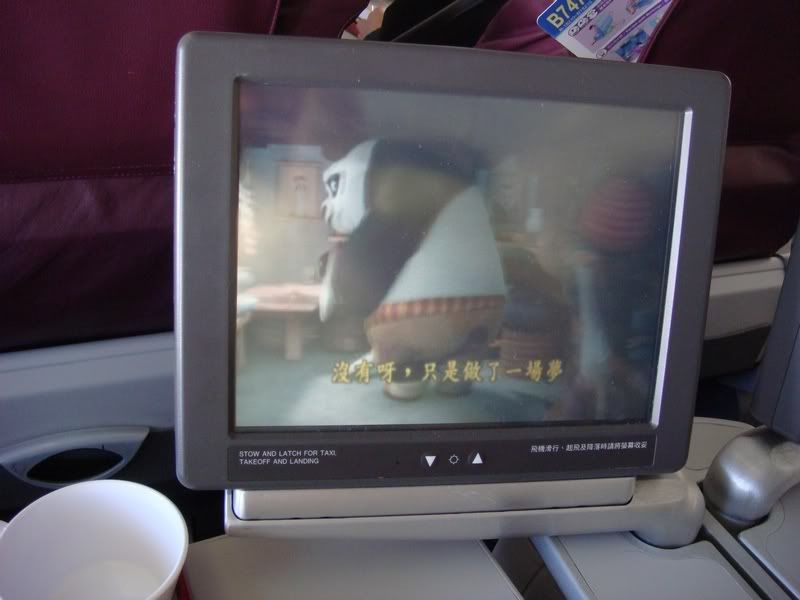 For 1hr20mins flight, snack was provided, it was Cantonese Dim Sum, the taste was fair only.
The flight finally parked at gate A6, other passengers are going to disembark.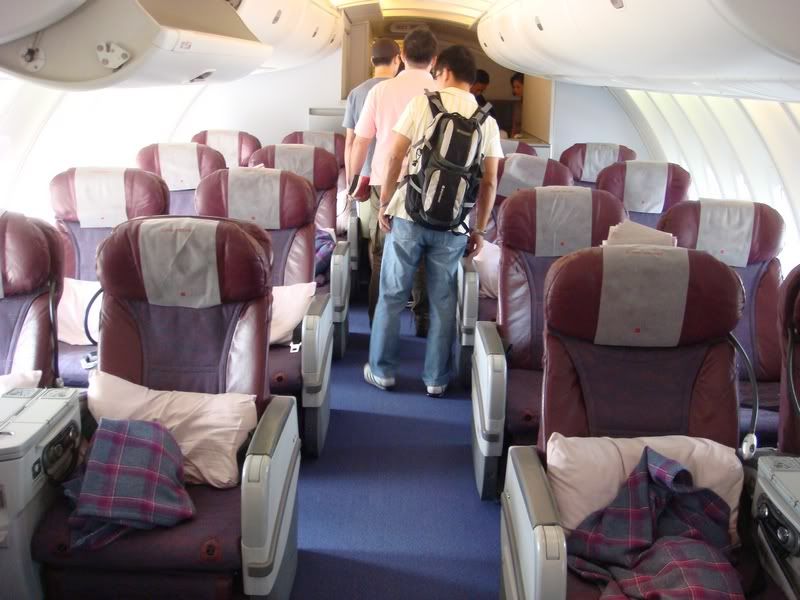 Waiting for my luggage, it takes 20 mins.
Heading to the bus station to go to the hotel
4 Days in Taipei:
High Speed Train connecting North and South Taiwan.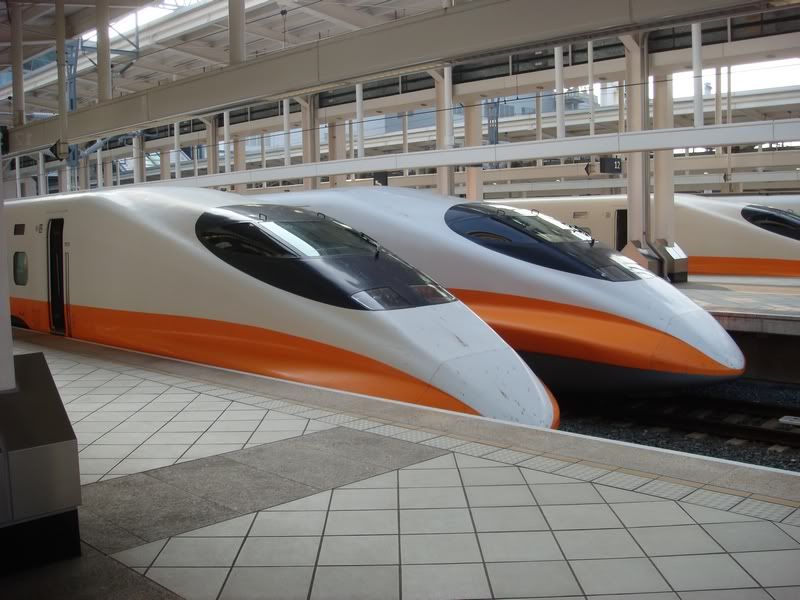 Business class compartment of the train.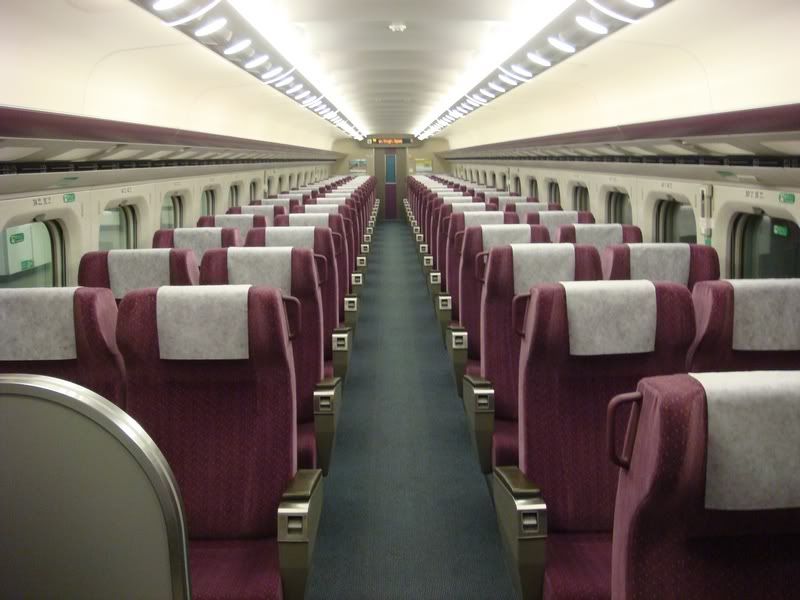 Running at 285 km/h, max. speed is 300km/h.
Fair in the street. This street is mainly selling computers.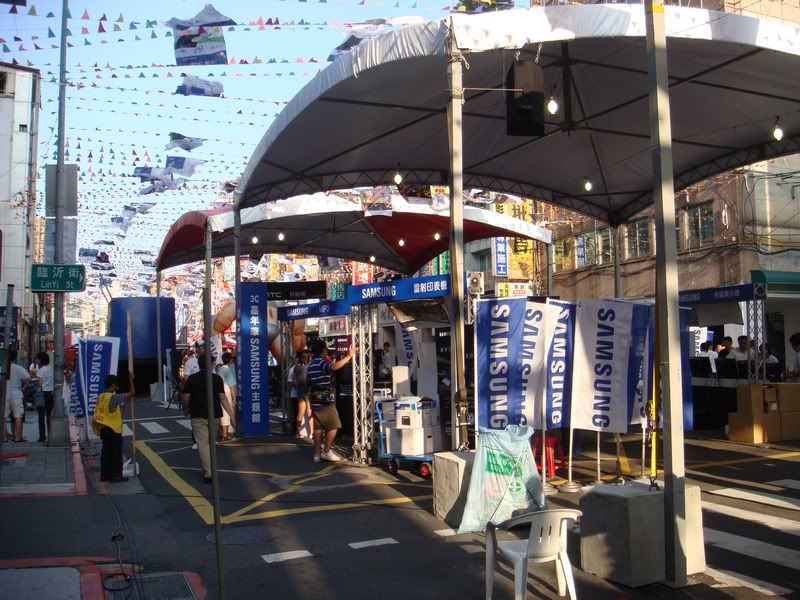 A funny sign in the Taipei Metro
It's time to leave:
After checking in at Terminal 1, I still have 3 hours, so I planned to go to Terminal 2 to take a look.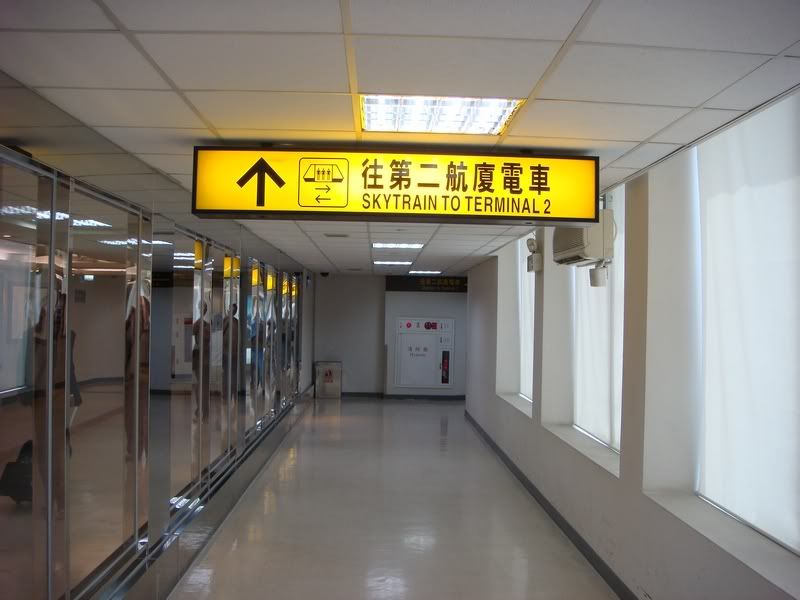 In the skytrain
Terminal 2: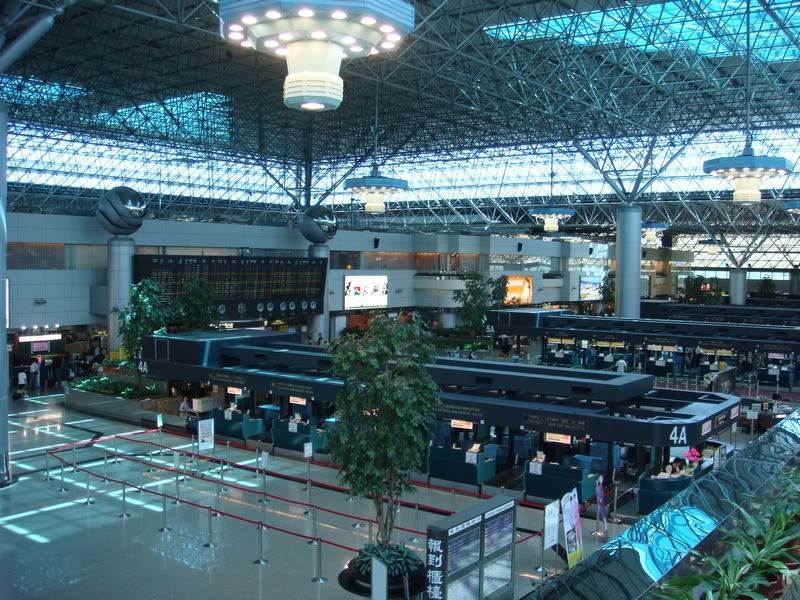 It's time to board, went back to terminal 1, the flight would board at Gate A7.
Many people are waiting to board already.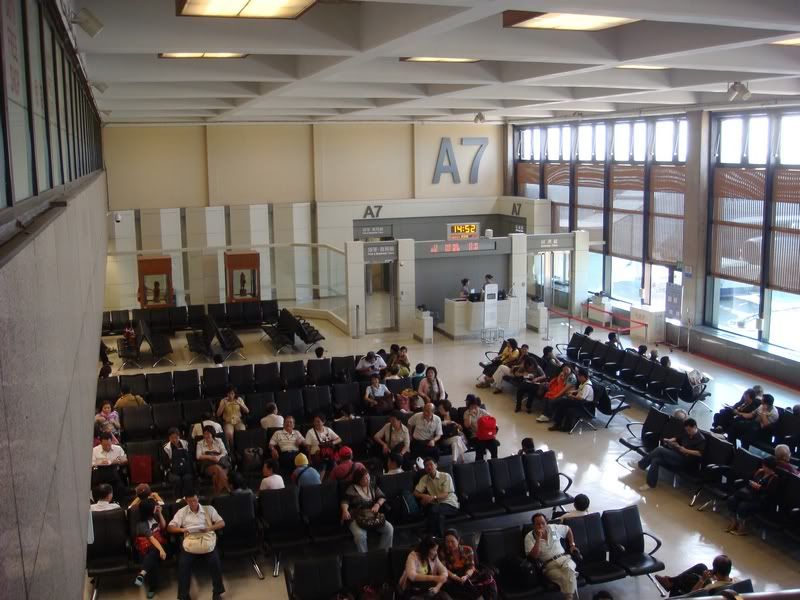 Looking out from the waiting area, I can spot some flights.
China Airlines' B737-800.
China Airlines Cargo B747-400F
Another China Airlines B737-800
Fedex's MD-11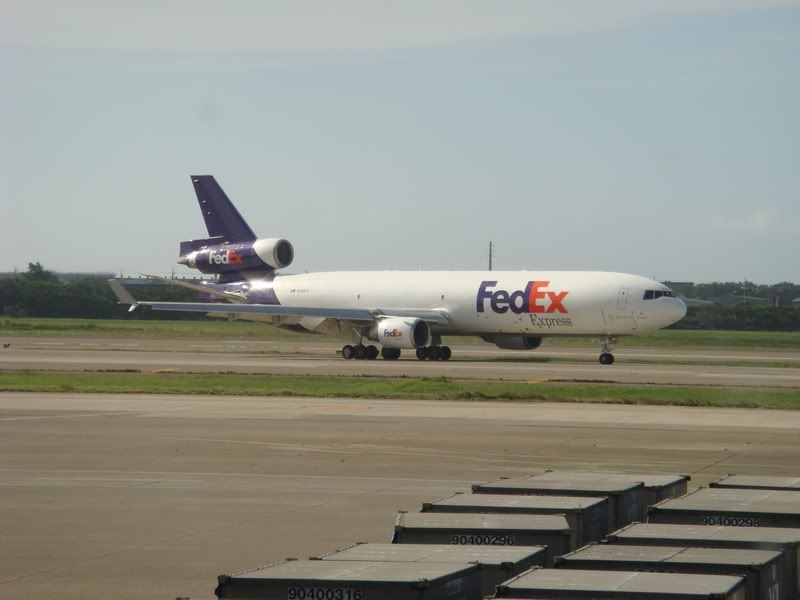 China Airlines' B747-400 would be parked at Gate A5
China Airlines' A330-300 would be parked at Gate A6
My boarding pass.
This A340-300 would take me back home.
22 August 2008
Taipei (TPE) - Hong Kong (HKG)
Airline: China Airlines
Flight: CI 615
Aircraft: A340-300
Registration: B18805
Seat: 10B (Economy)
Gate: A7
View from my seat.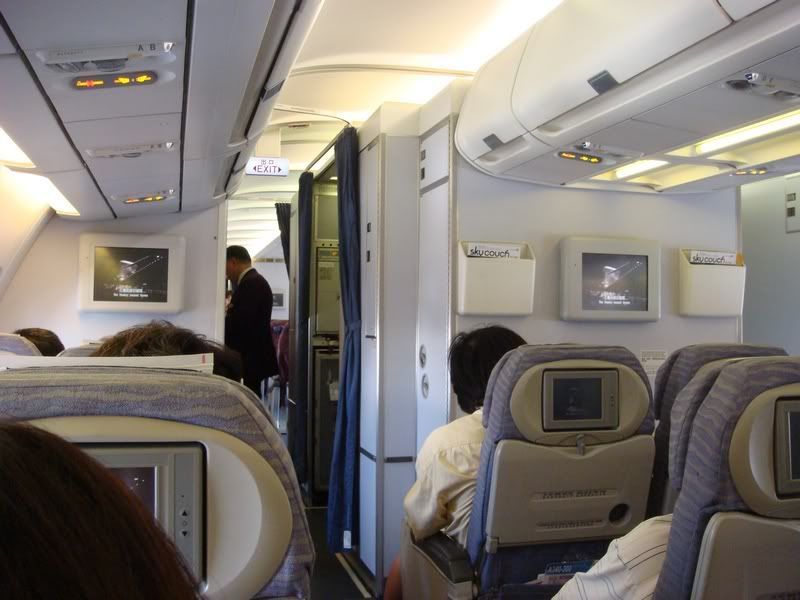 Again outside view from the main screen.
Legroom is rather...tight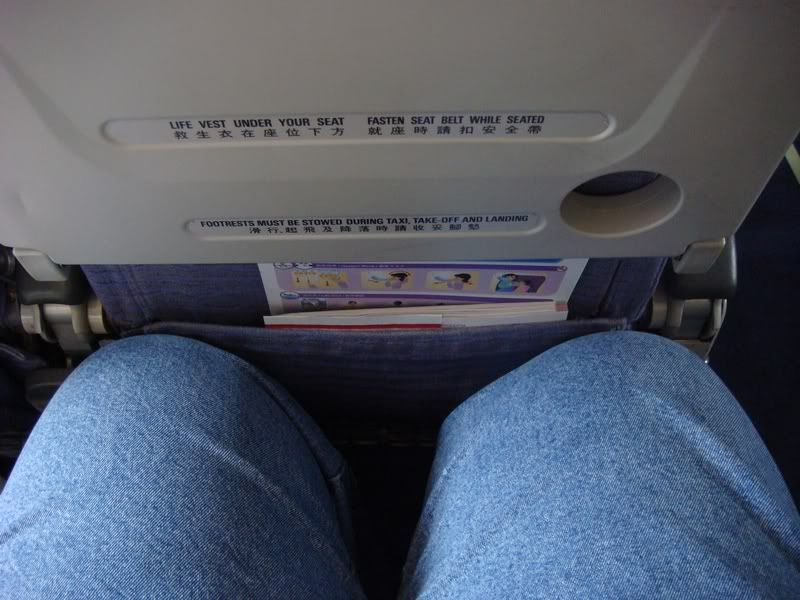 Snack time. It's fried rice pasta, not good at all. One more thing, the drink available on HKG - TPE would be tea, coffee or water only.
Outside view from AVOD, here is the Castle Peak Road.
We parked at Gate 31.
Row 10 in A340-300 is not good, there are missing windows on both sides, it makes the seats to be tighter.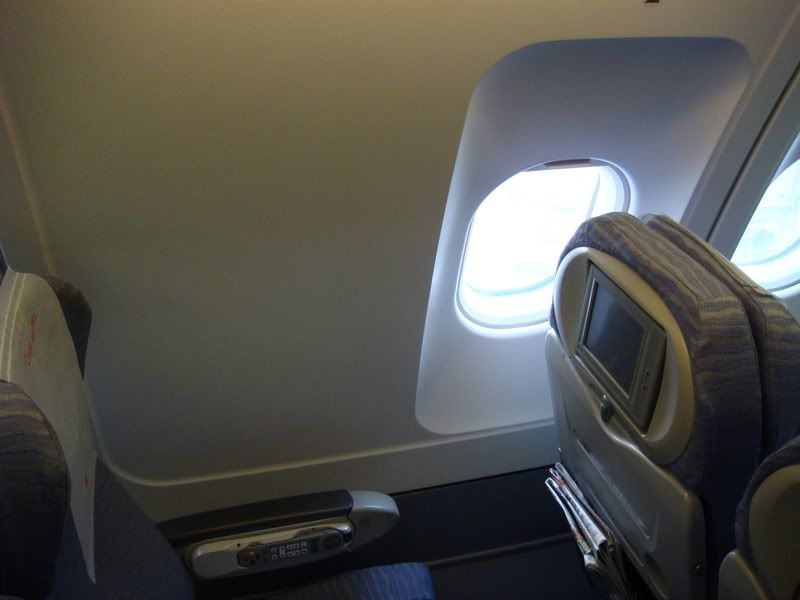 After passing thru the self immigration counter, waiting for my luggage, it took about 30 mins, quite abnormal for HKIA.
Extra:
Volvo B7RLE in Taiwan
Conclusion:
For the service offered by China Airlines, it is far above average. The FA satisfied all the needs of the passengers with smile and in the professional manner. The B747-400 is good and new, it provided a very good environment to travel. However the A340-300 was not good enough, it was hot, I don't know why most of the time I took the A340-300 were hot (4 x CX, 1 x CI), but not the case of A340-500/600. Anyway, if I have the chance to take China Airlines on this route, I would definitely go for a B747-400 because I can take the business class seats on the upper deck, however, due to the short route, aircraft substitution always happen, so good luck everyone!
Thank you for reading my trip report, hope you would enjoy~