It was time for my annual trip for 2008, we had a pile of Enrich points expiring this year I thought it best to use them up rather than pay $$$ to extend them.
MH was and is trialling a new 3rd flight into MEL, 3 times a week which has a better departure time of 1000 arriving into KUL at 1610. So we managed to get seats on this new flight
We also decided to get some of the new supersaver fares MH are offering. KUL-PVG and HKG-KUL and BKK-KUL. All we less than $100 AUD each including taxes and fuel surcharge.
12th Sep
MH 7420
MEL-KUL
Flight time: 8 hours
B772
Golden Club Class
After problems with our booking at checkin (as usual) we barely had time for the lounge, having covered this before so only took a few pics this time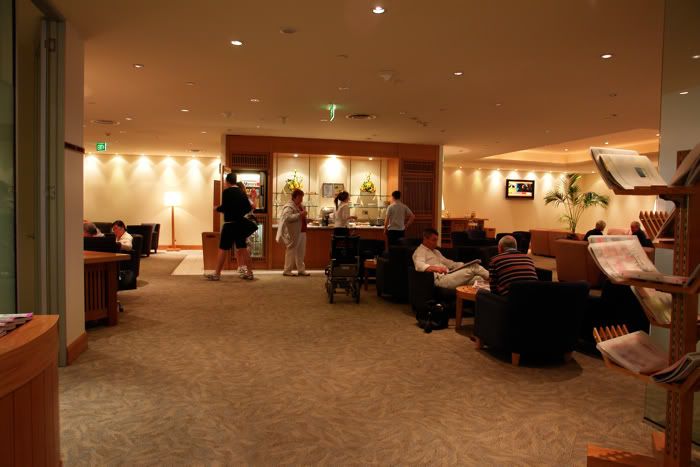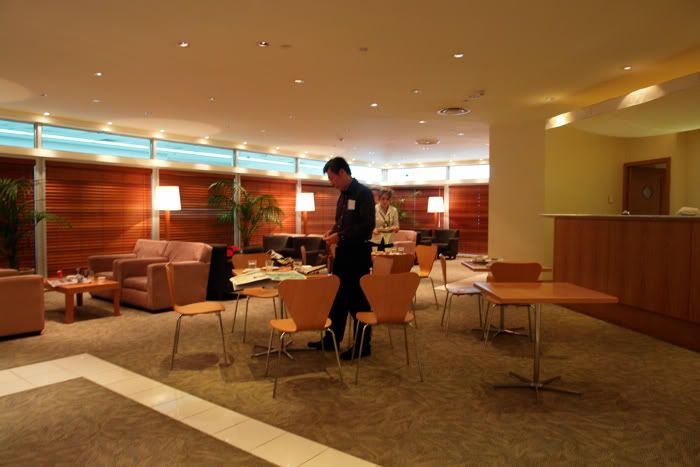 Welcome on board, the cheery crew were waiting for us at the remote stand near the cargo area at MEL, as a section of the international terminal is closed for the new renovations that have started.
Welcome drinks, fruit juices, champagne etc were on offer, as were the customary hot towels.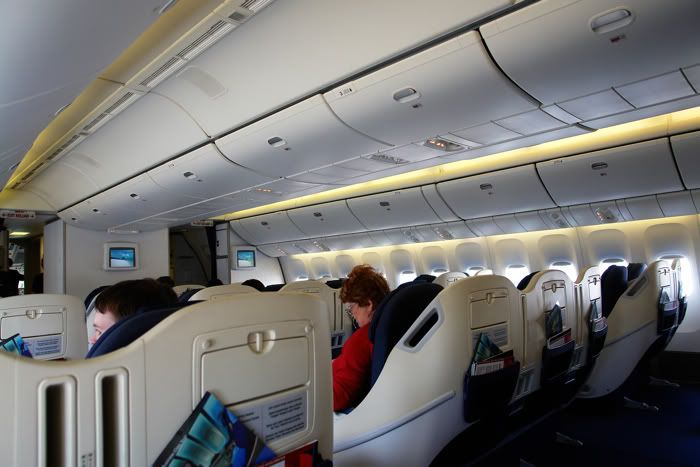 Lining Up for takeoff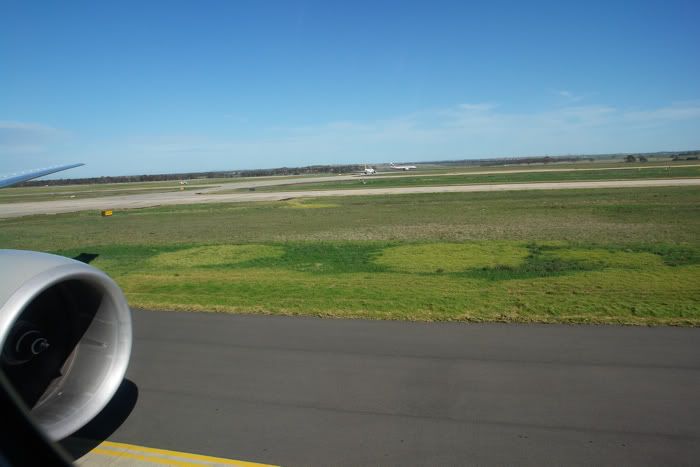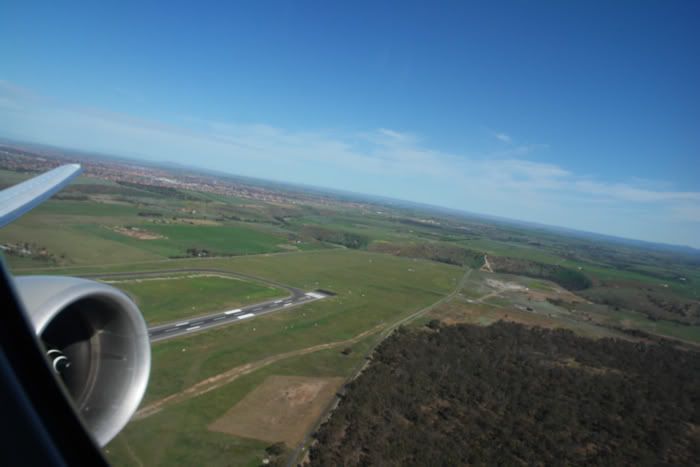 Detail of the seats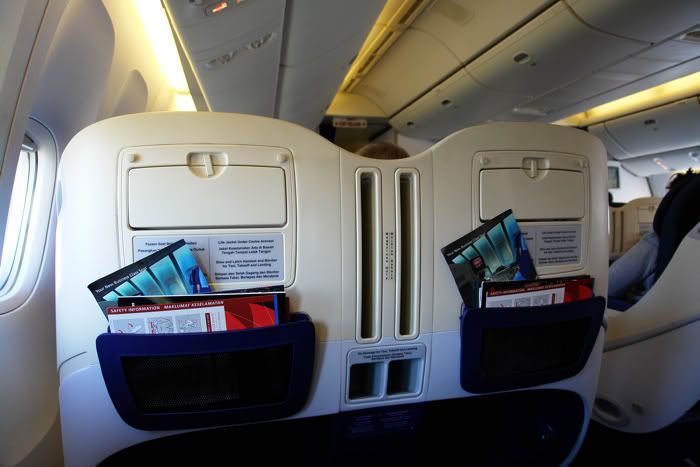 Headsets and Aigner ammenity kit were distributed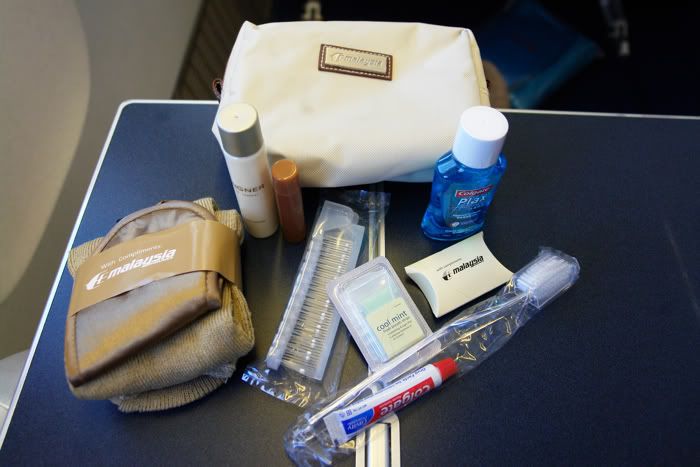 Cabin Shot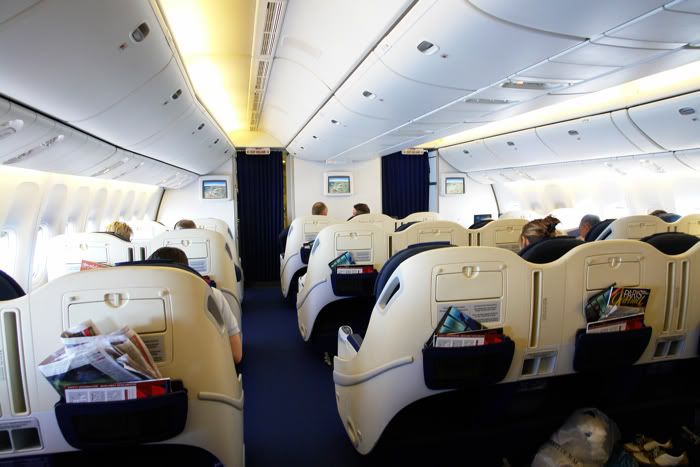 Food service begins which a Brunch at this time of the day
Cup of tea to start the service of with, rather bland mug?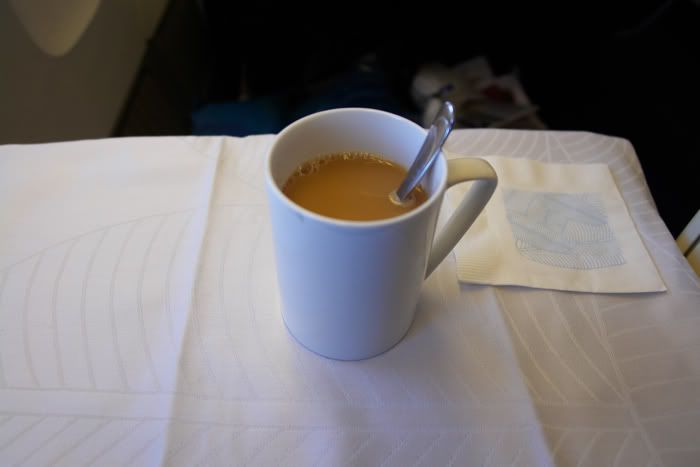 Warm Croissant, Jams, Butter, Fresh Fruit and Yogurt to start us off today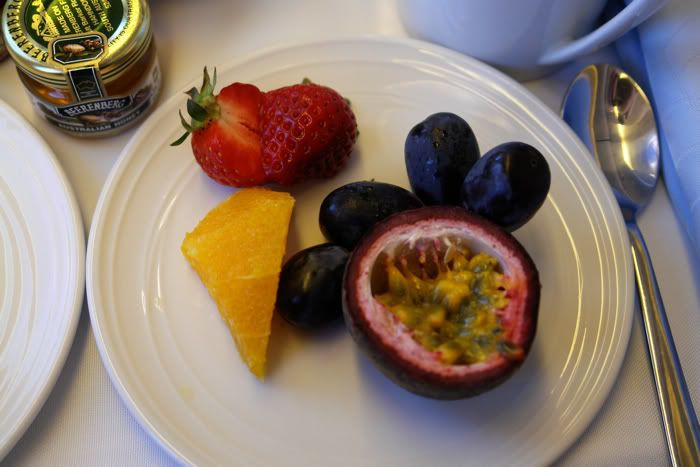 There was choice of 4 mains, I had the Salmon quiche. There were no menus on this flight because it's an add on flight to the regular services. The cabin crew read out what was on offer to each passenger
Extremely sweet lemon tart or something similair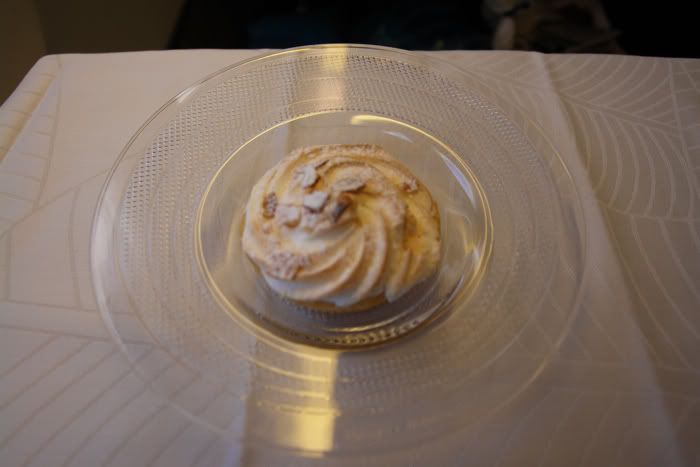 FLying over central Australia, rather strange and other worldly scapes below.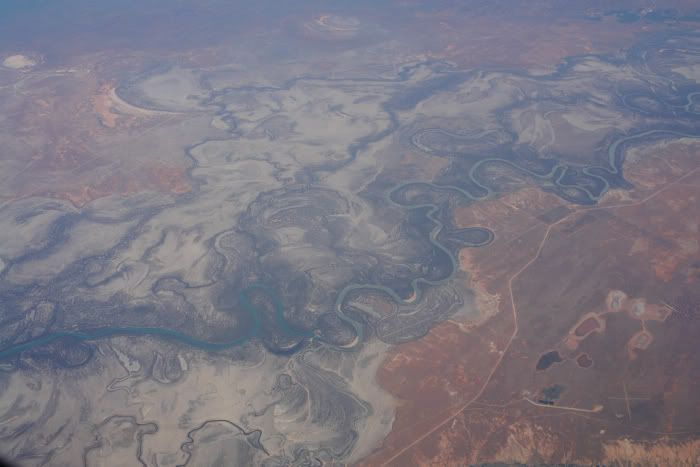 Mood lighting on
Our route as shown on the "Select" entertainment system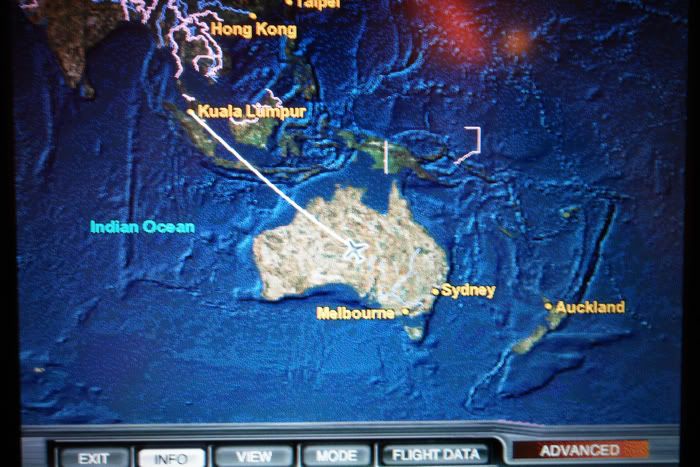 Some more details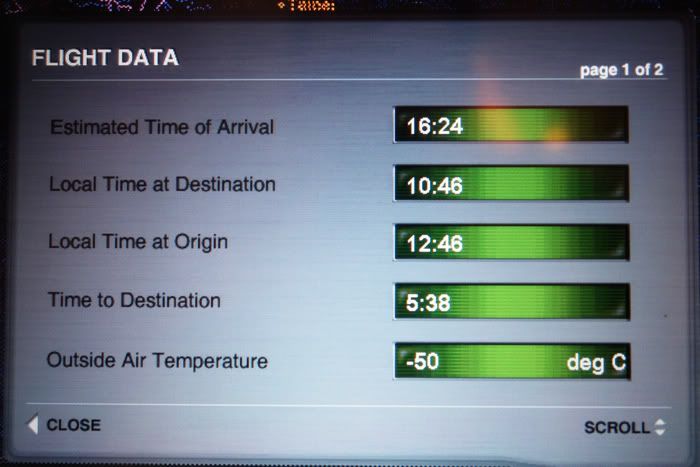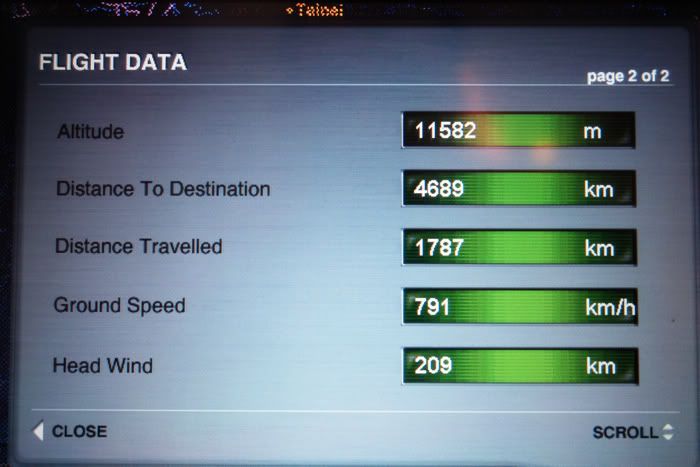 Mood lighting gradually changing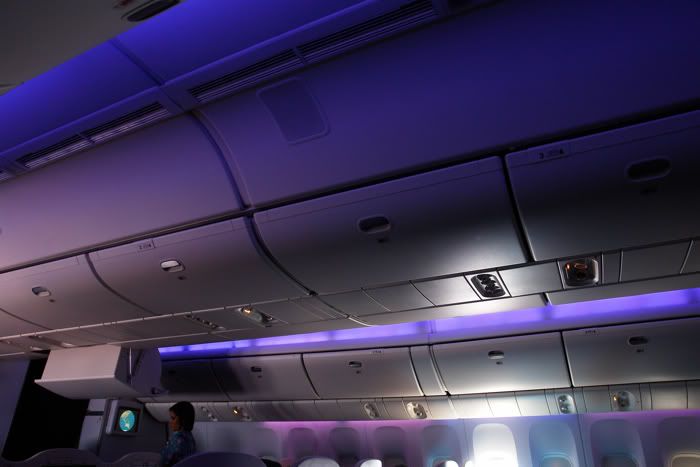 Video of the cabin
Time for the second meal before landing, can you guess what it might be, yes its time for SATAY!!!!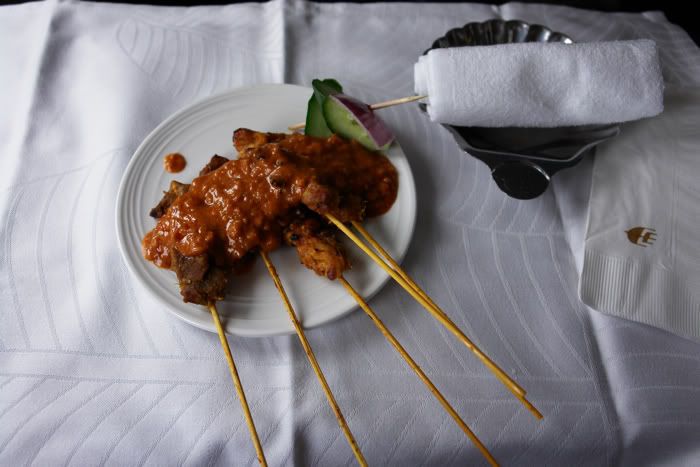 and a meat pie LOL for that aussie touch?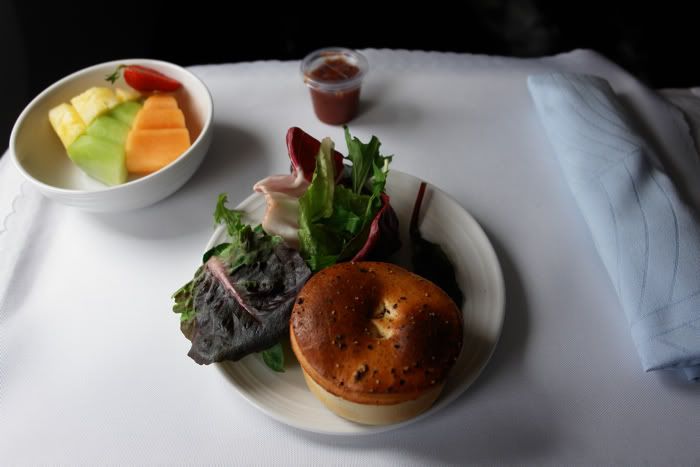 Seat Controls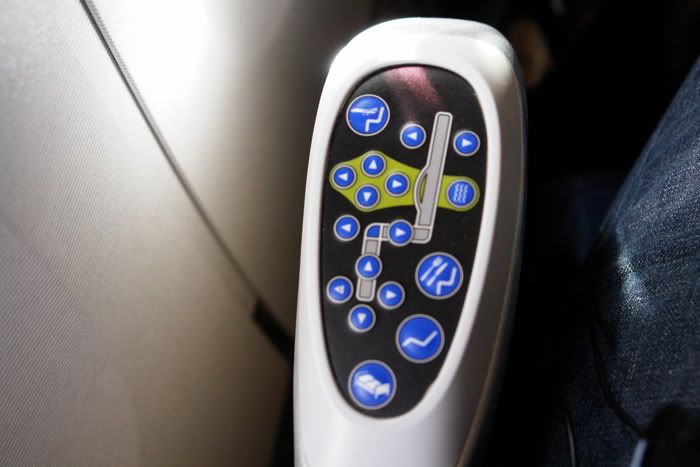 Some turbulence over Indonesia
Flying past KLIA
Arrival at KUL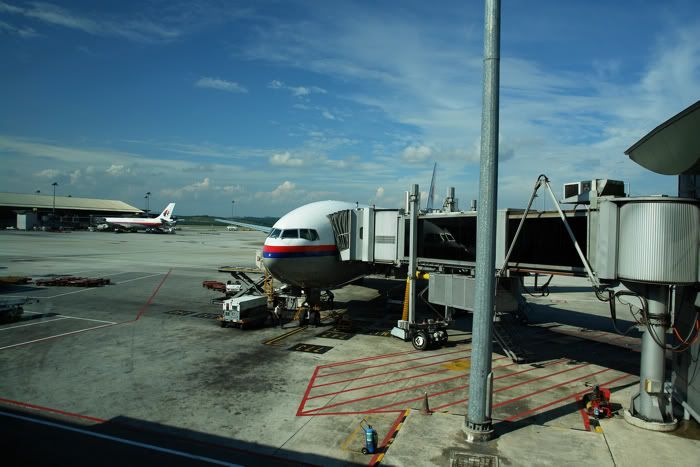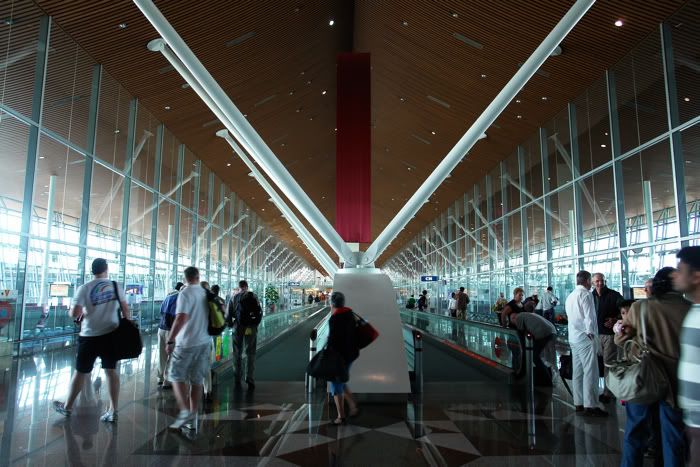 KUL seems to be getting busier everytime I go, now they have even more shops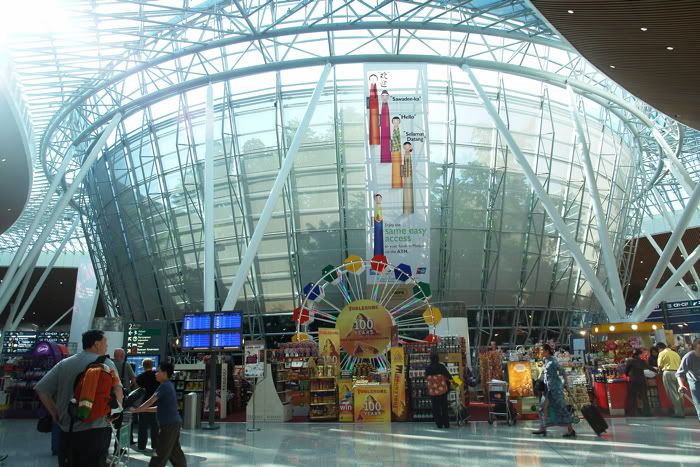 After a few days in KL it was time to go to Shanghai
15th Sep 2008
KUL-PVG
Flight Time: 5 hours
Boeing B772
Economy Class
Waiting at the gate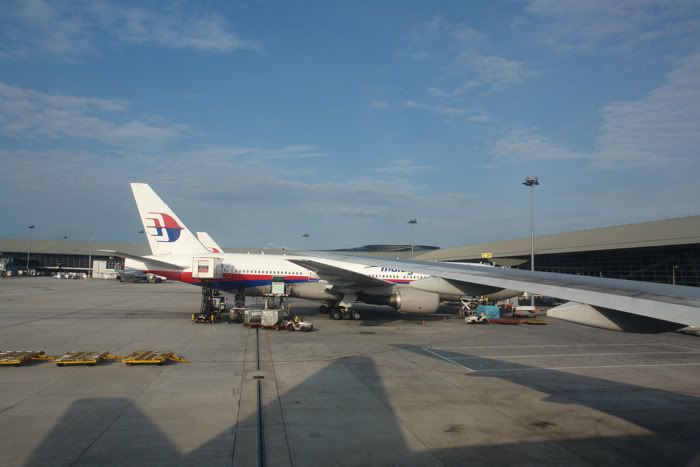 Back in Economy Class for these trips, the horror... the horror!!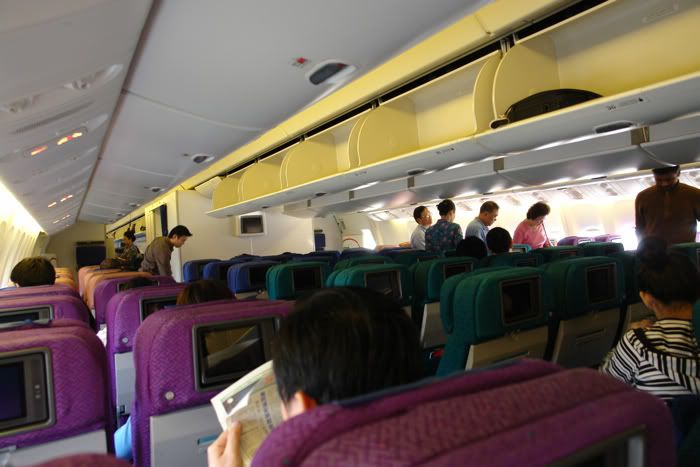 The Wing.....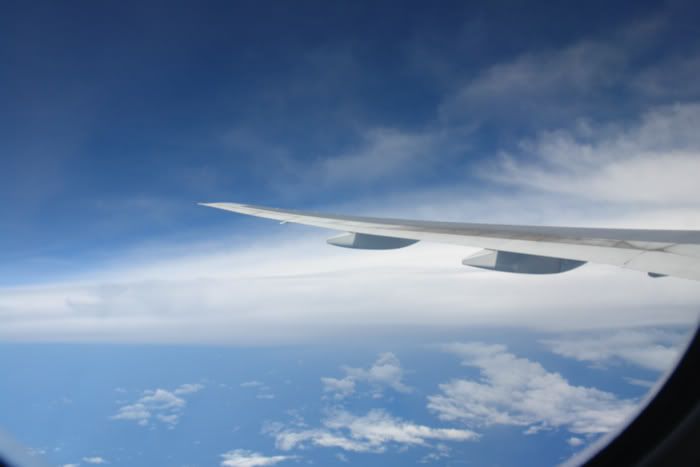 Flying through some cloud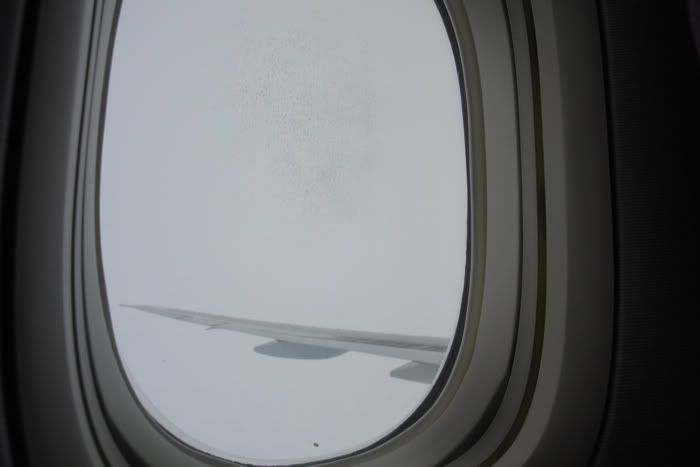 The lowlight of MH economy the meal... squid and pork?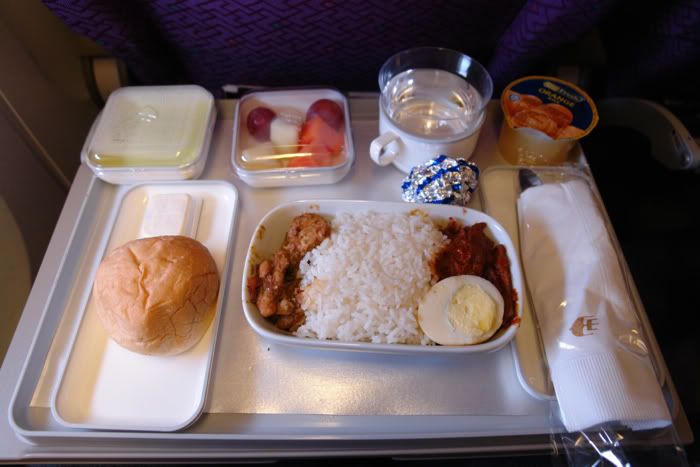 Drinks service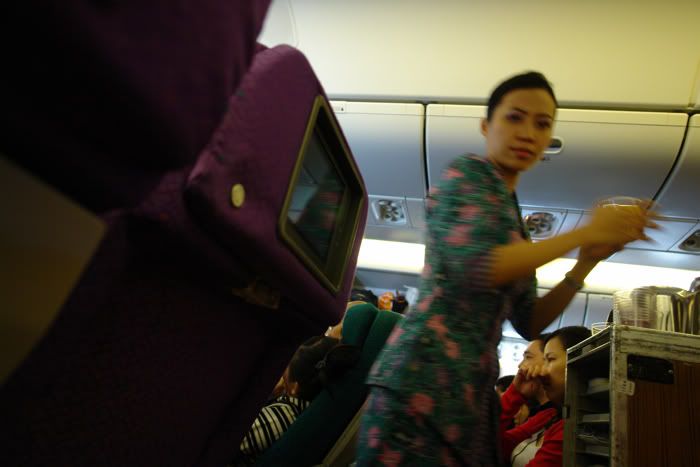 Our route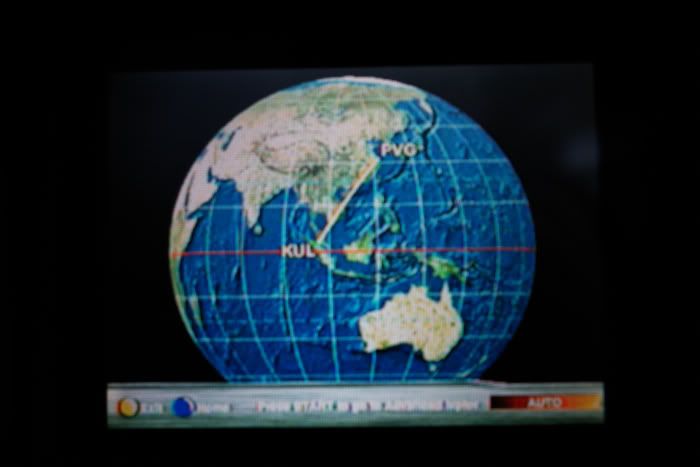 Nice view from the back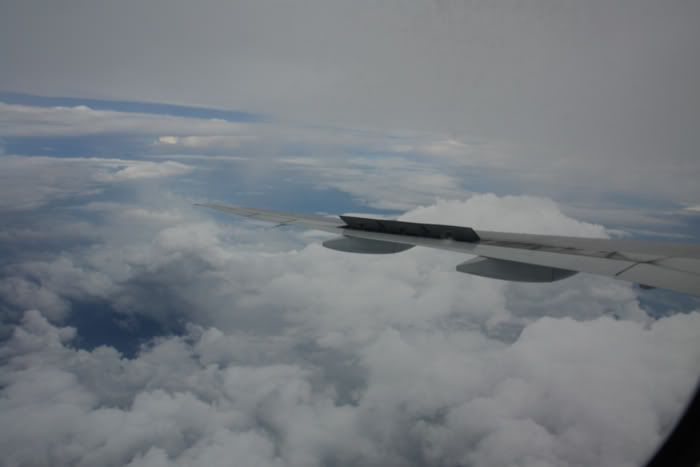 Landing in Shanghai - Pudong
Going to the gate, UA LH SQ all in attendance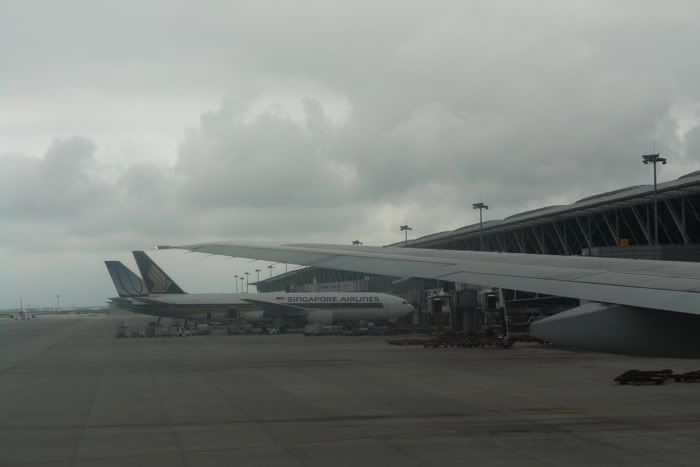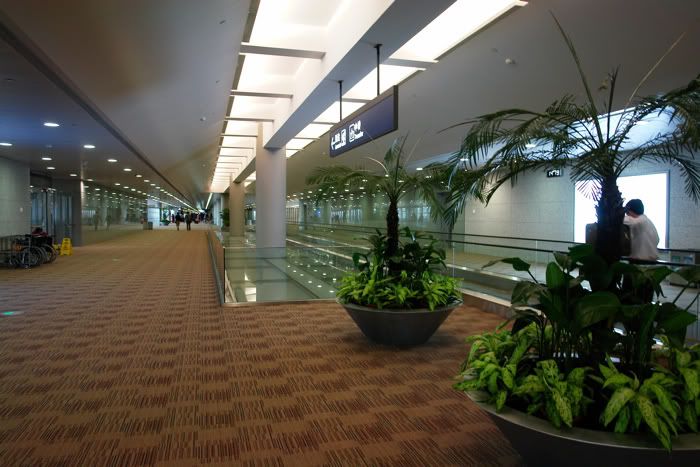 A few days in fantastic Shanghai it was time to go to Hong Kong
18th Sep 2008
PVG-HKG
Flight Time 2 hours
Cathay Pacific - Economy Class
Boeing B772
Checkin at PVG terminal 2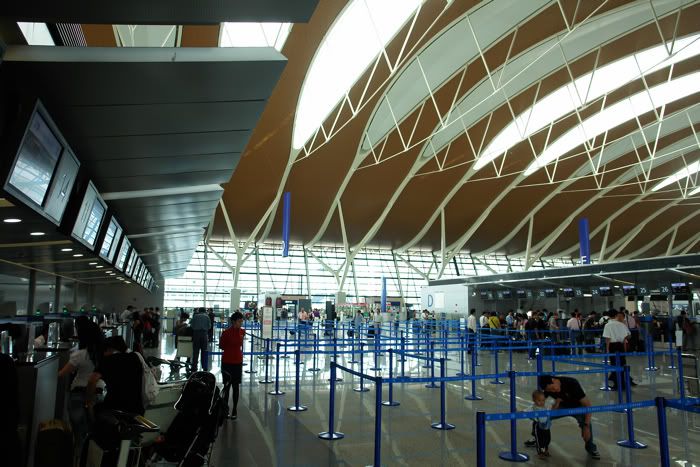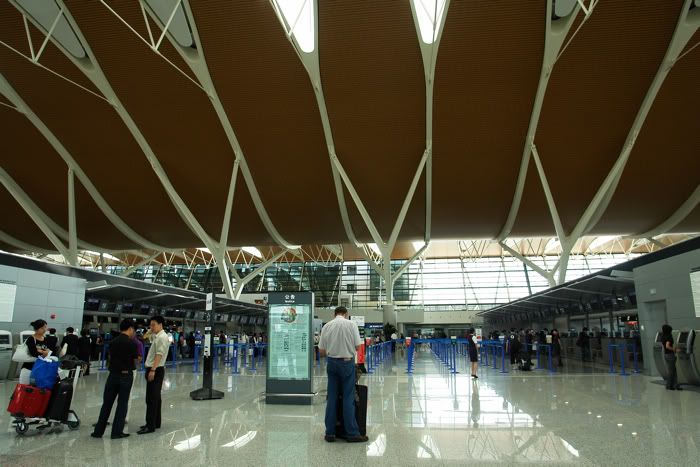 Our CX 772 waiting for us
Gate area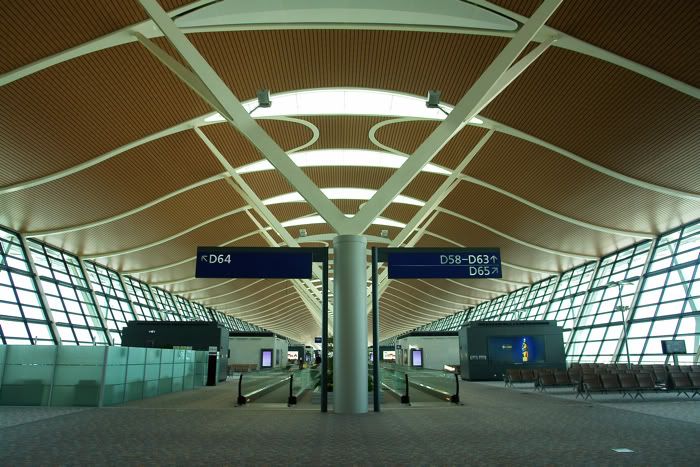 Boarding
Inflight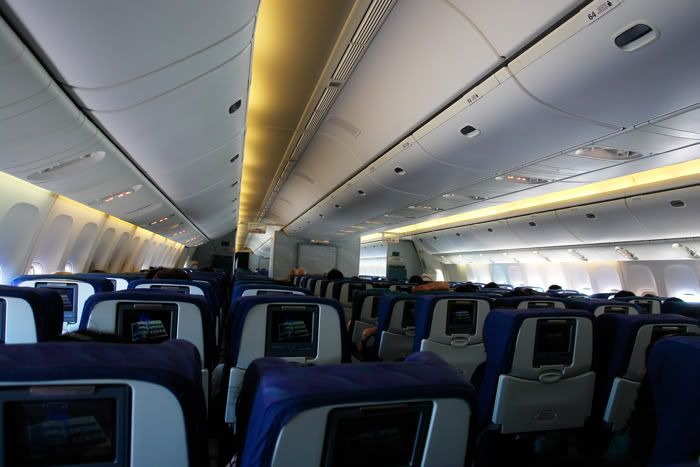 Economy Meal, presentation slightly better than MH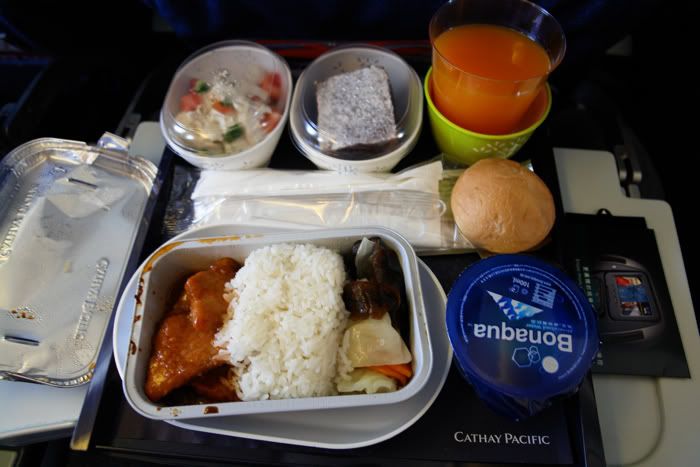 Arrival in HKG
Another short stay and it was time to make our way to Koh Samui in Thailand
Sep 20th 2008
HKG-KUL
MH072
Flight time 3.30 hours
Boeing B772
Arrivng at Departures in HKG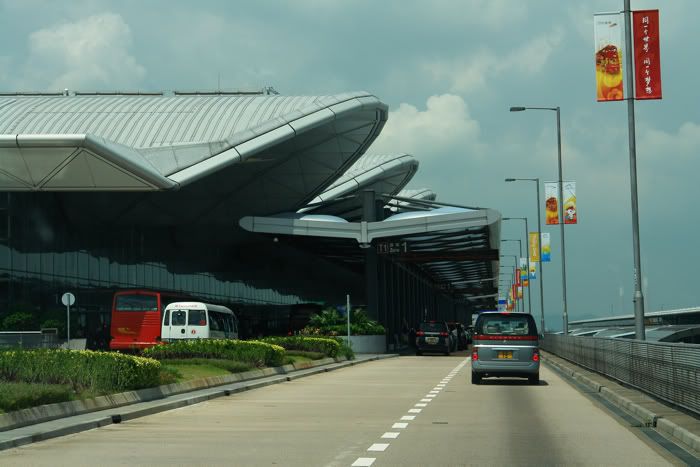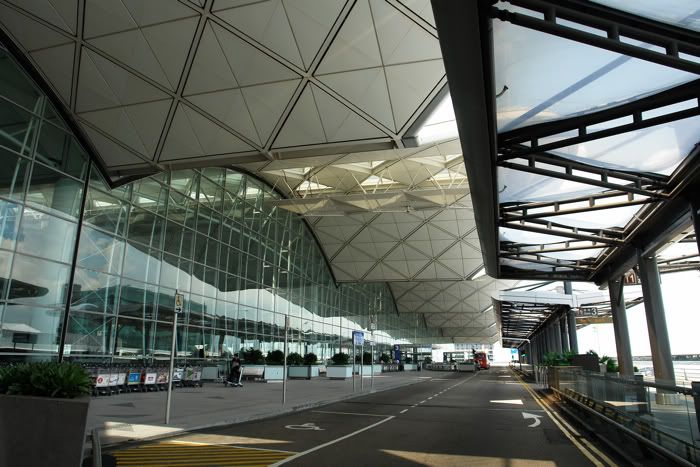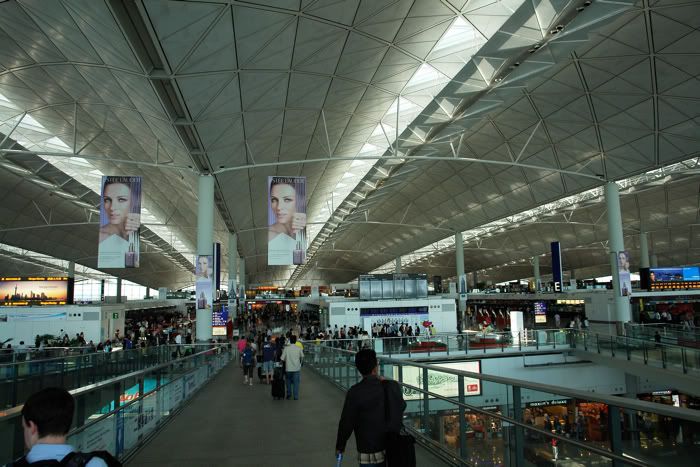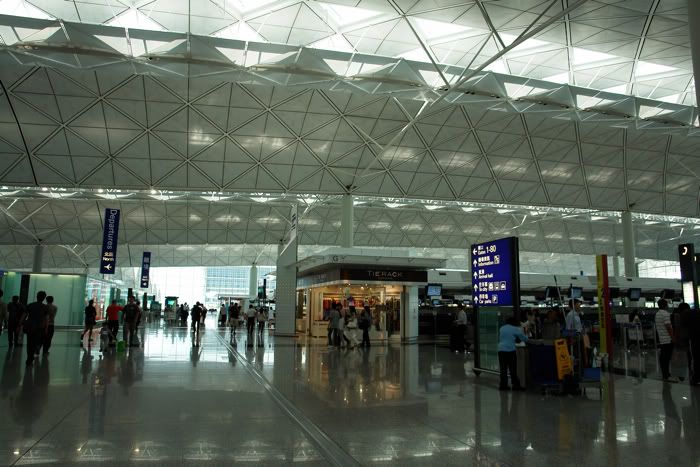 View of the ramp
More and more shops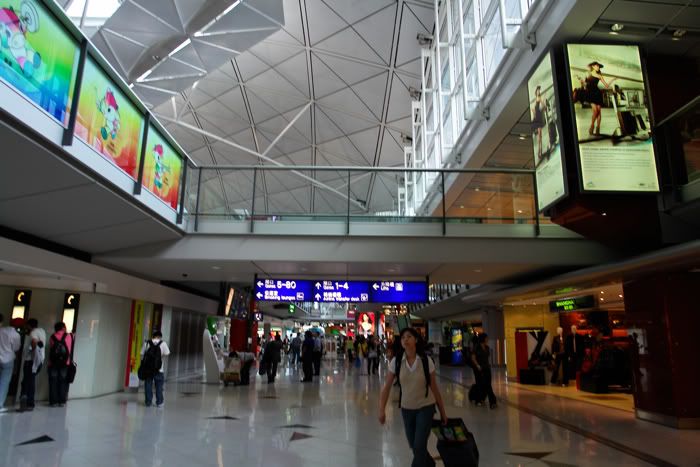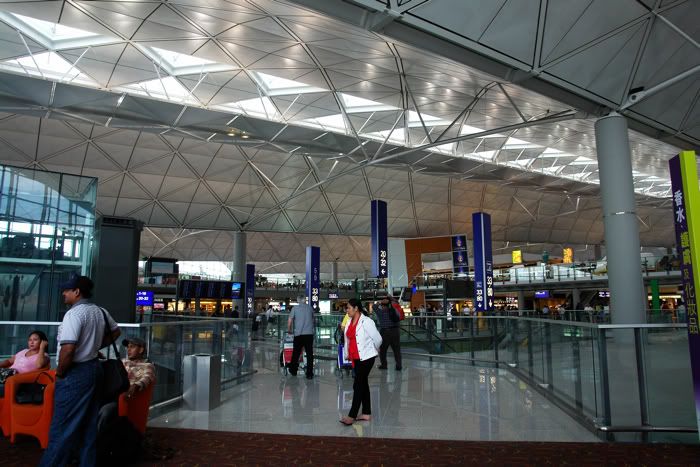 Finally getting towards the gate
Our MH 772 waiting at the gate for us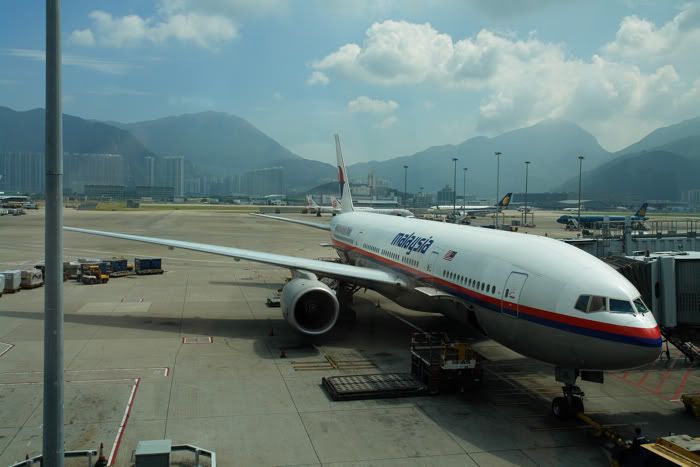 Onboard
Standard MH Economy meal
20th September 2008
KUL-BKK
Air Asia
A320
Once in KUL we had to make our way to the LCCT, which is quite far. Terminal wasnt as bad as I had thought it would be, but still nothing to compare to the main terminals.
Waiting area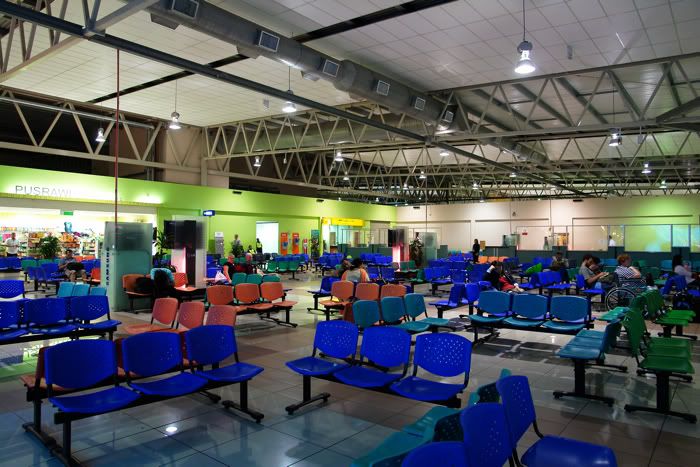 Onboard our new Air Asia A320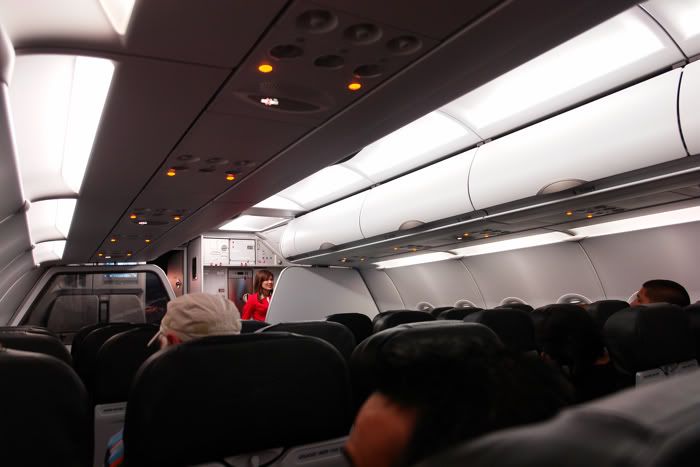 6 Hours sleep and we were off again to Surat Thani to catch the ferry across to Koh Samui, something we later regretted doing. As the time lost and inconvenience wasnt worth the $$$ saving.
BKK-URT
Air Asia
A320
Flight time 1.10
Arriving at BKK for checkin
Departures at BKK
Air Asia Checkin
I forgot to charge the camera so I had no more photos after this of the flight.
A few beautiful days in Koh Samui it was time to go home
After deciding no to go through the torture of Surat Thani - the bus , the ferry. We decided to quickly buy a one way on Bangkok Air from Koh Samui to BKK
I have to say Koh Samui is airport is one of the nicest and most unusual I have been to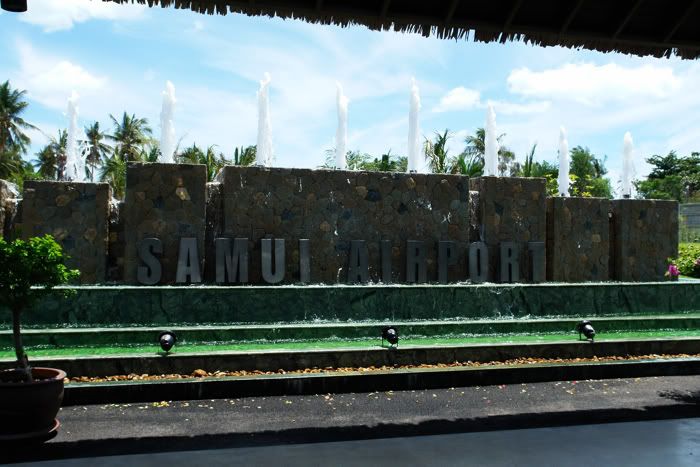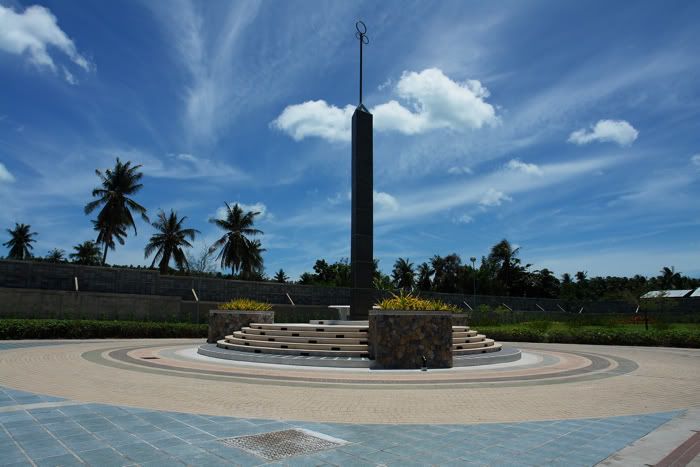 Everything is open, no walls, no aircon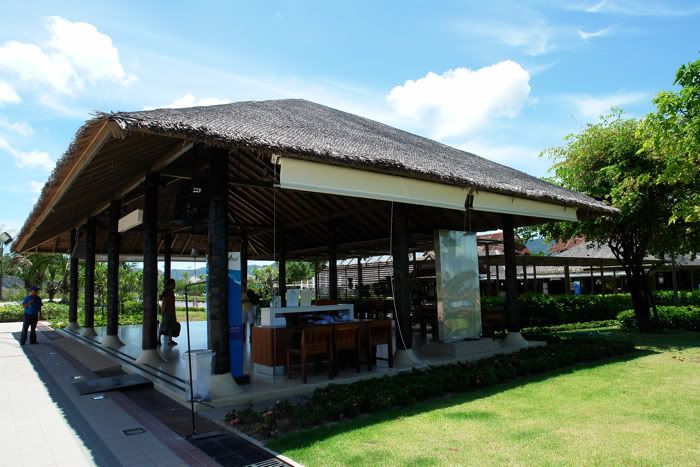 Little shopping strip as you go to the gate waiting area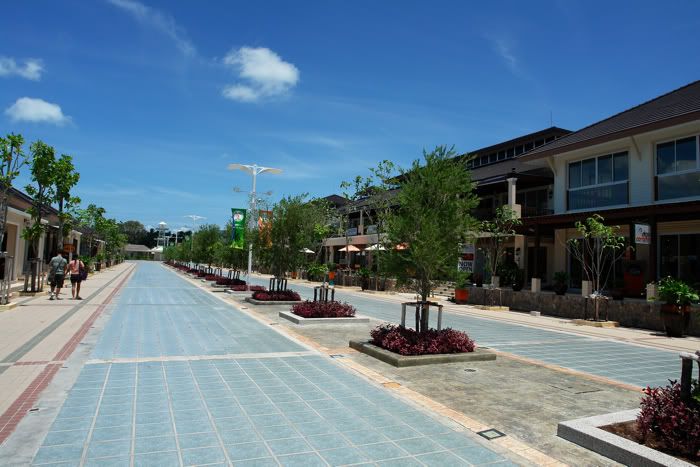 Going to the waiting area
Bangkok Air offers ALL its passengers a lounge service with free drinks and food, a very nice touch indeed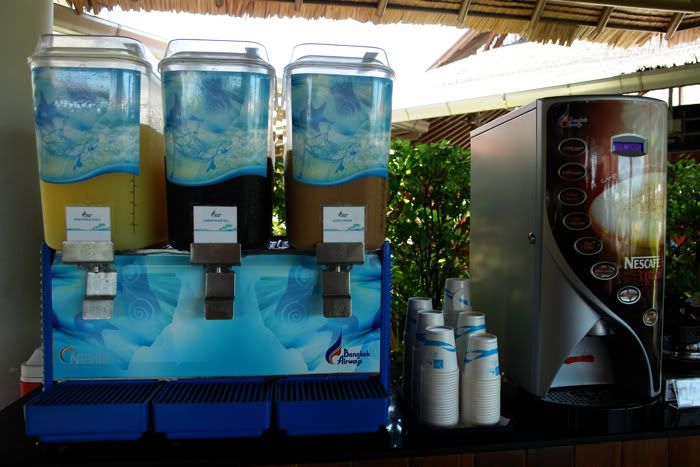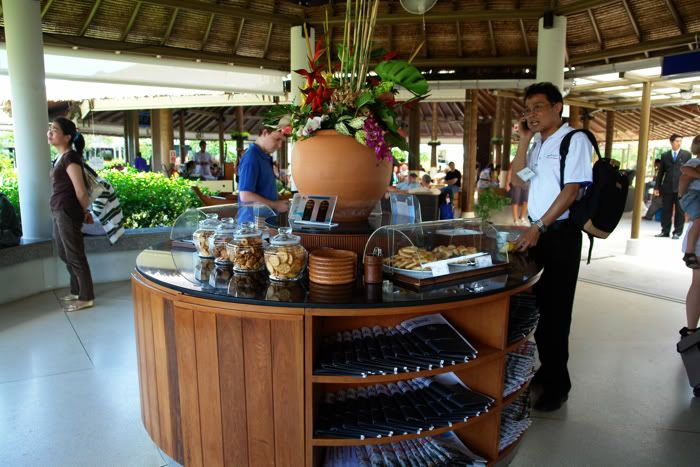 Gate waiting area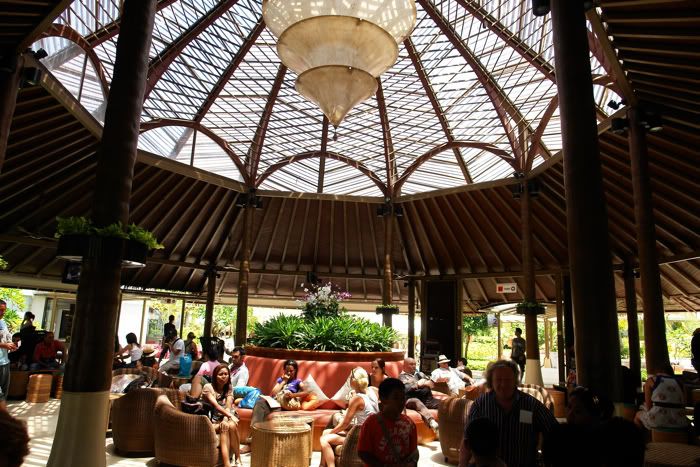 Driving out to the aircraft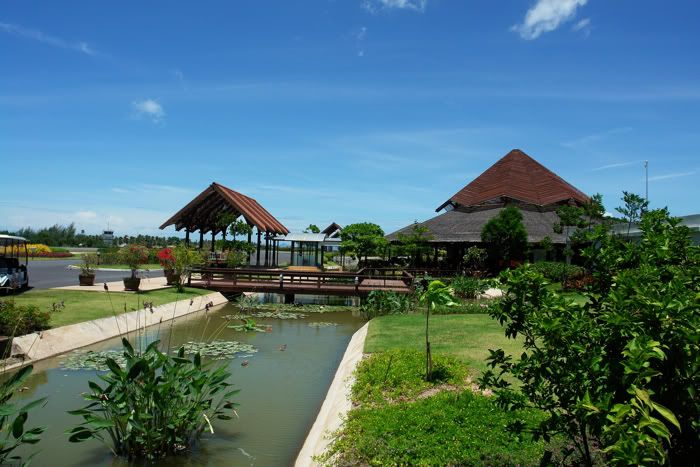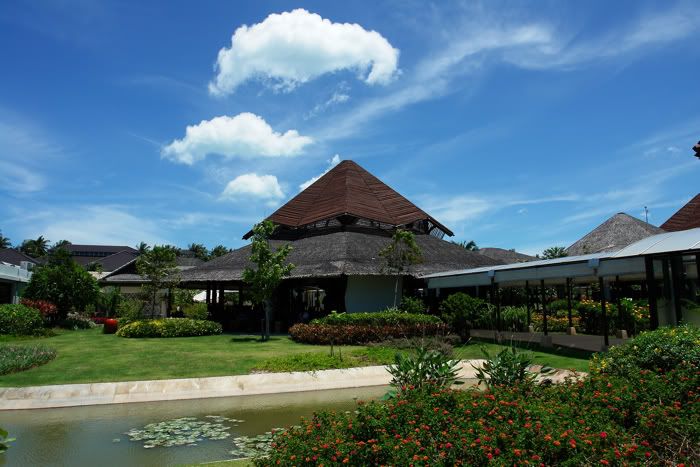 Our Bangkok Air A319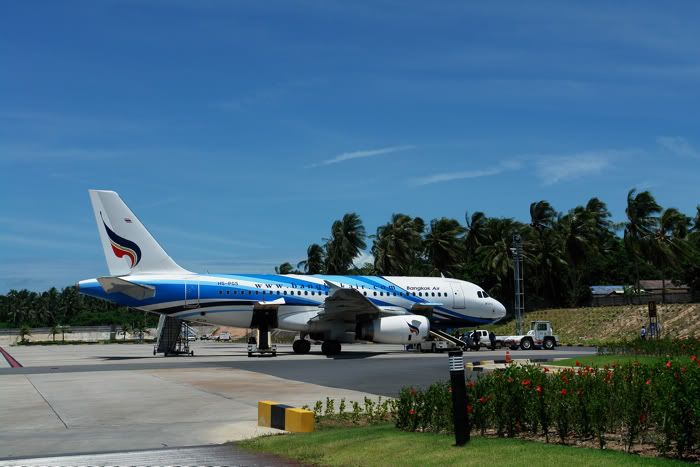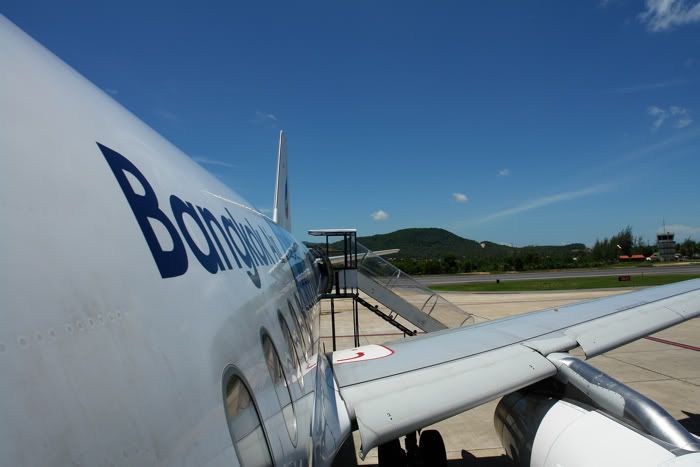 Onboard
Snack Box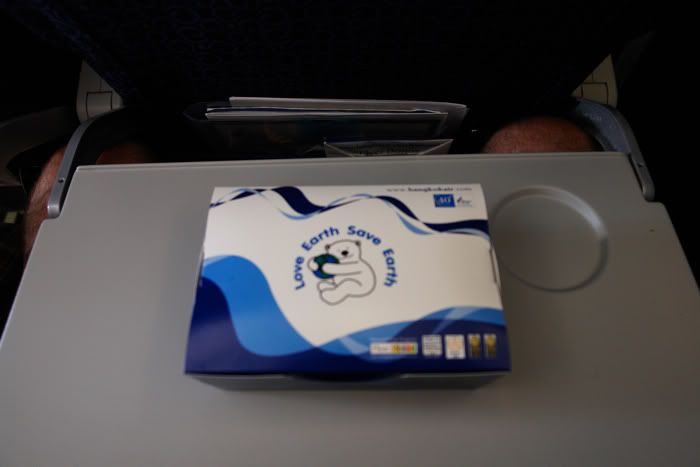 Chicken Foccacia
Arrival in BKK - I must say the new BKK doesnt impress me that much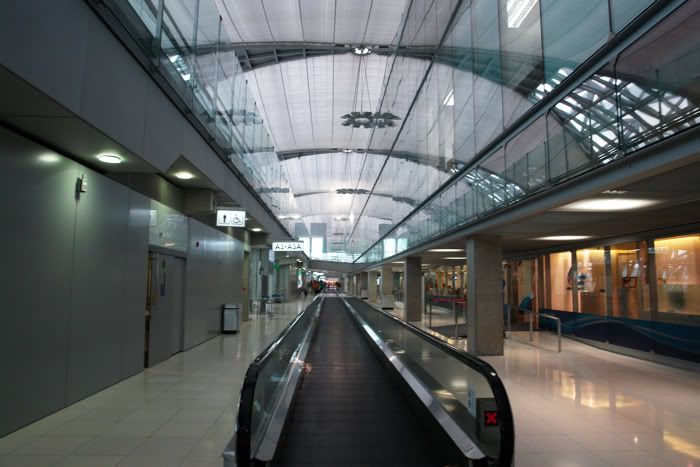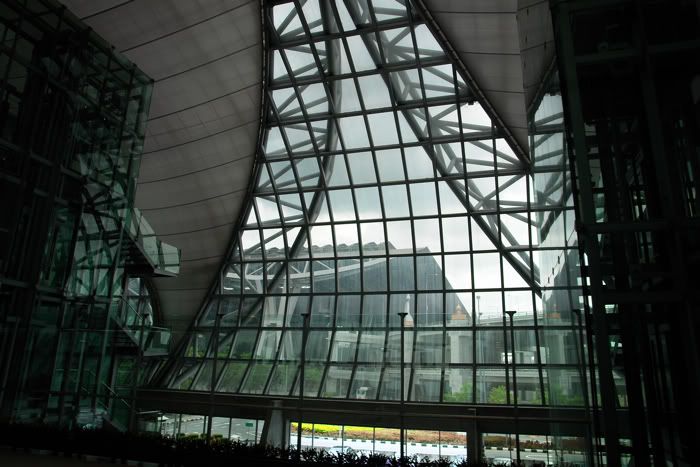 Nice concrete ceilings...
Checkin area
BKK-KUL
Flight Time 2 hours
Aircraft was meant to be A330, but as there was only 66 people booked on the flight it was downgraded to 734.... thrilling
The endless walk to the gate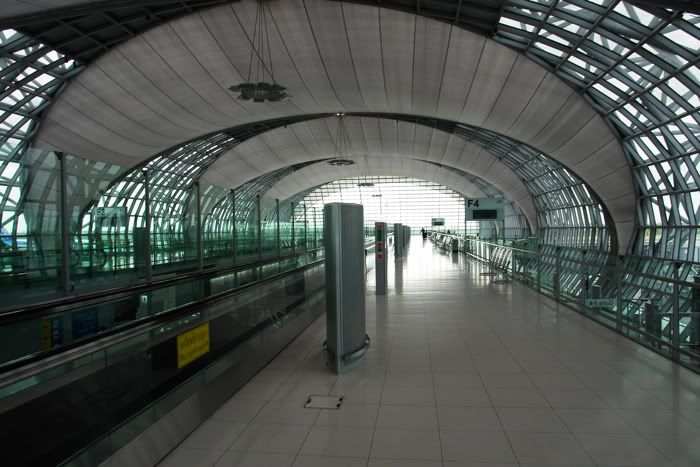 Onbard our MH 734 with new seat covers..... revolting, they dont even fit properly
Waiting to leave
Inflight to KUL once again...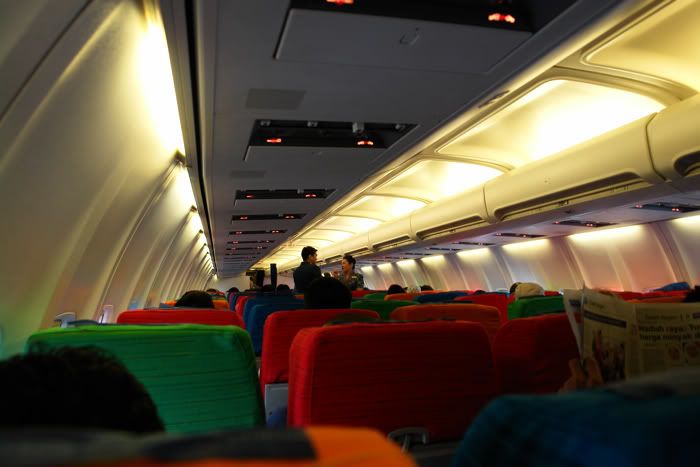 Departing the Thai coast
Meal service making its way down the cabin to us
The Snack Box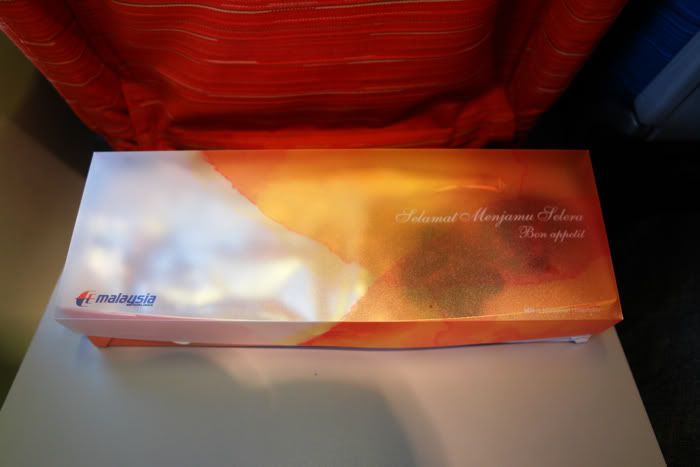 The rice and shrimp was possibly the worst meal I had ever tasted yet. I coudlnt eat any of it
Sun setting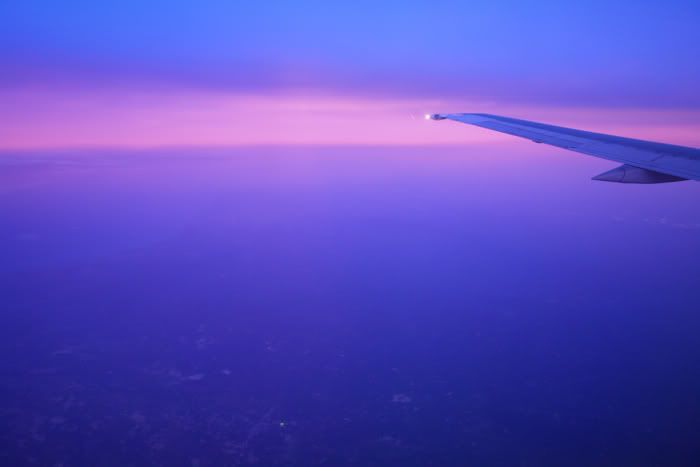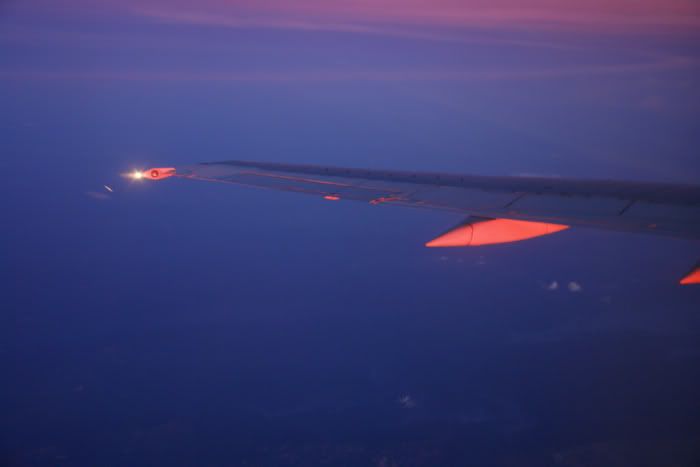 Finally back at KUL it was time for our last flight home, thankfully back in business class for the overnight flight back to MEL
KUL-MEL
MH149
FLight time : 7 hours
Boeing B772
Golden Club Class
Boarding now standard with welcome drinks and hot towels
Mood lights on, time for a light supper
Only 2 satay sticks for me, was quite late by now and not very hungry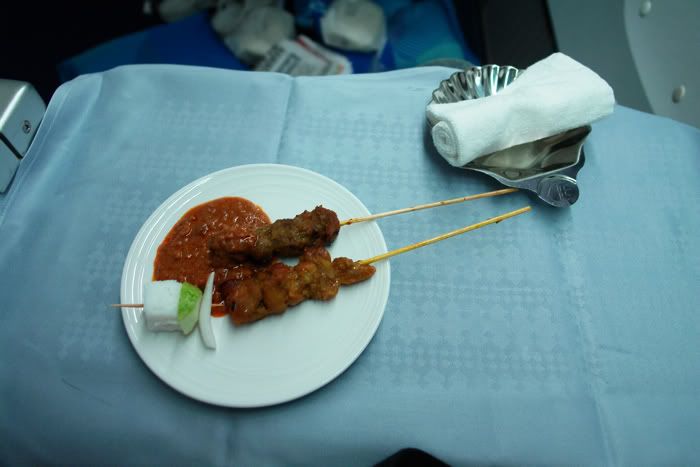 Entree
Main, I chose the Ravioli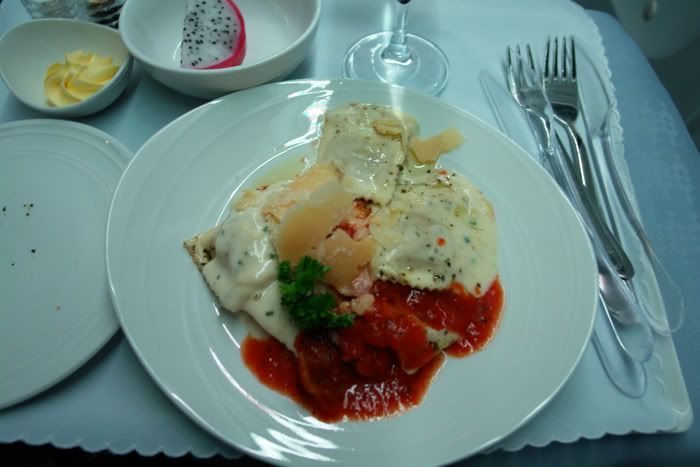 Dessert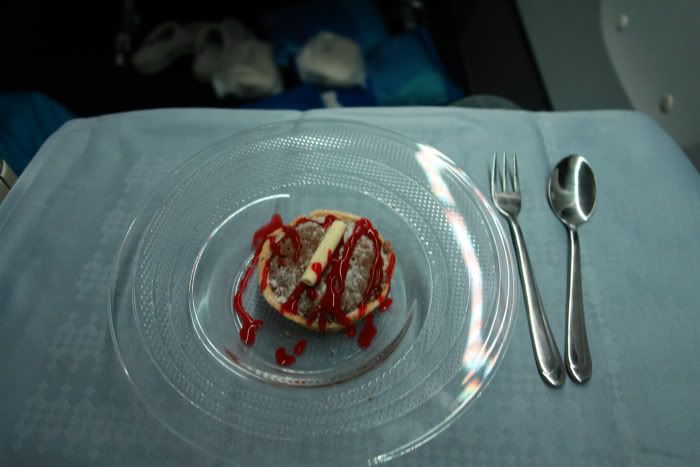 Some turbulence during the flight
and more
Lights off and time for sleep
A few hours and lights on for breakfast
The "continenal breakfast" I have never been so dissapointed in my life. We got 2 croissants to go with this and that was it!!!! I don't think this is good enough for Business Class.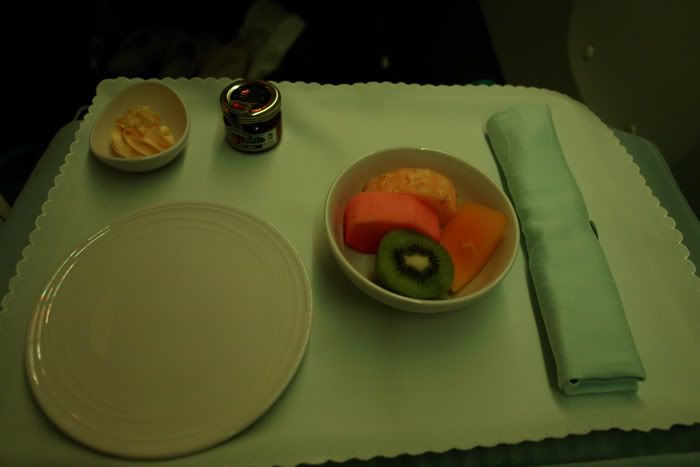 Sun rising as we return to MEL