So after spending a month in Taiwan, it was time to return to the States.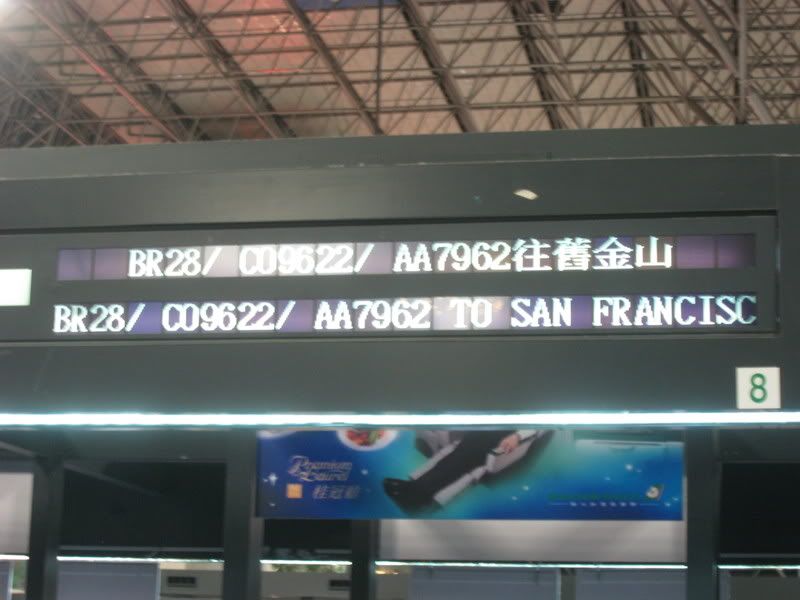 Checking in was a breeze, the line wasn't too long. My mom gave me her mileage points and applied for a spot on the waitlist for an upgrade, but since my ticket was a tour package fare, her mileage wasn't sufficient and that I could pony up some extra money to stay on the waitlist but that all the upgrade spots were full anyway (I'm not a fan of these "upgrade quota" systems that some airlines have).
At that point, I had over 2 hours to spare until I had to be at the gate, so I went exploring around and decided to take a trip to Terminal 1.
The lovely Terminal 2 ticketing hall, filled with BR and CI passengers bound for Austraila and the US.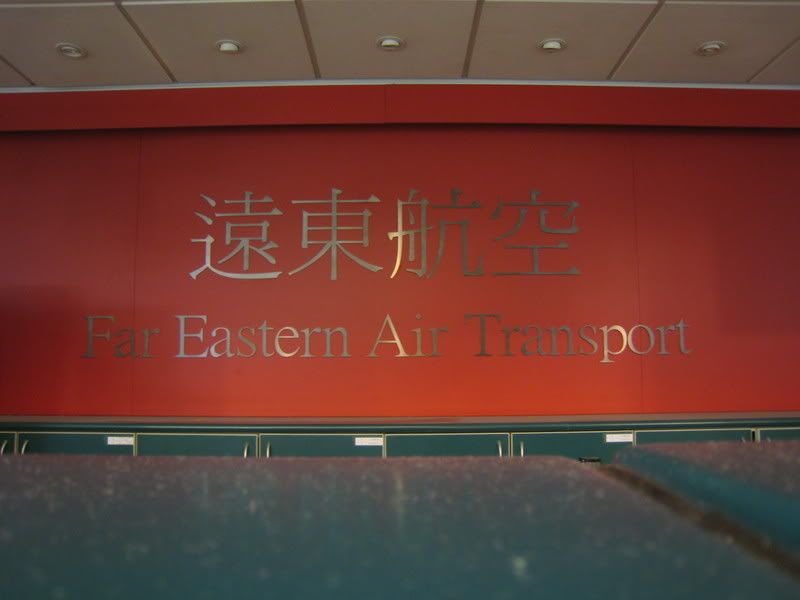 Passed by this on my way to the skytrain. Another victim of the Mass Airline Die-out of 2008.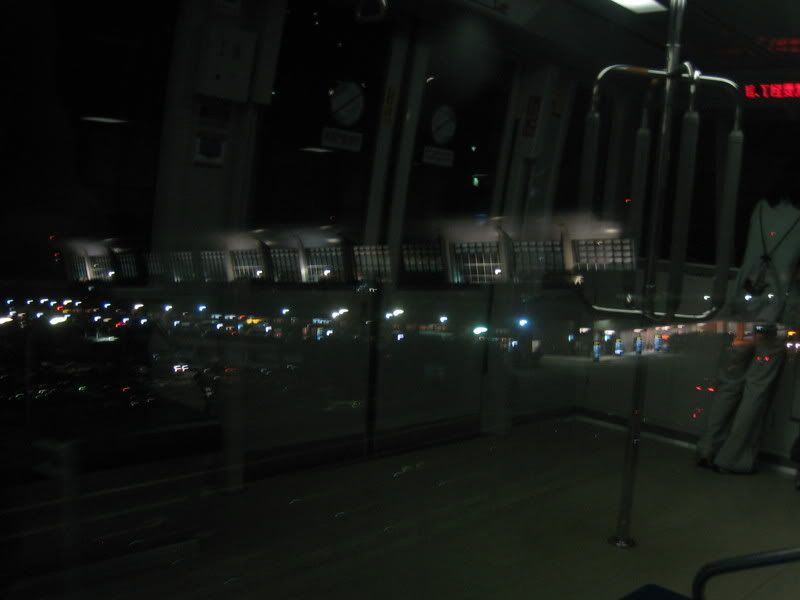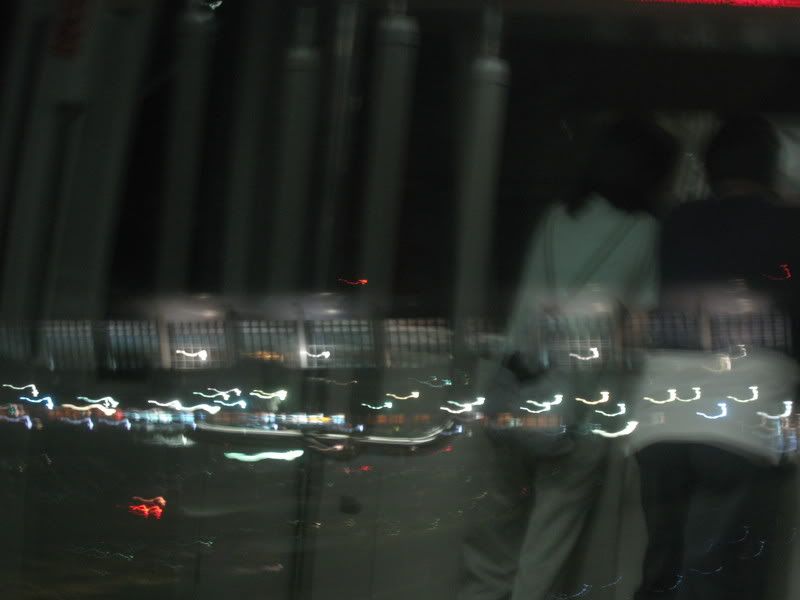 Inside the skytrain station.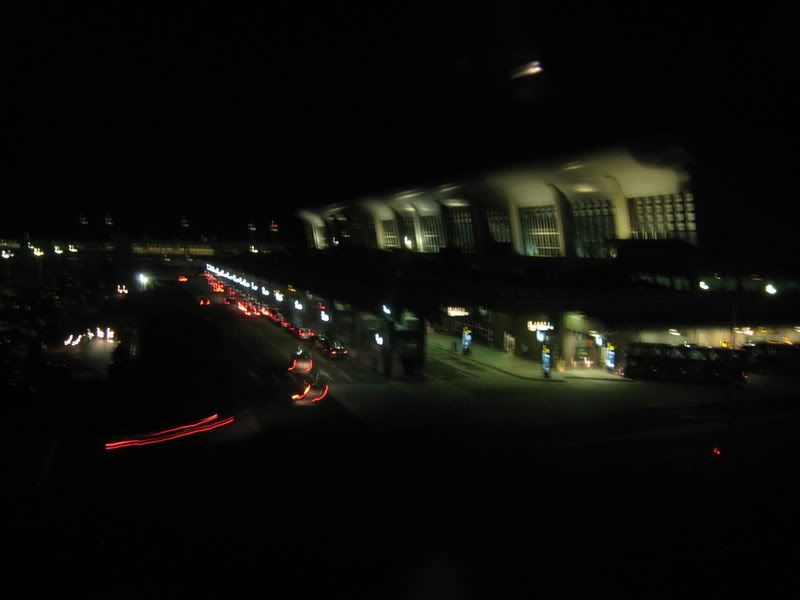 And inside the skytrain. There's two cars, one car for the non-sterile side and one car for the sterile side. The skytrain for the A/D concourse is only accessible post-security.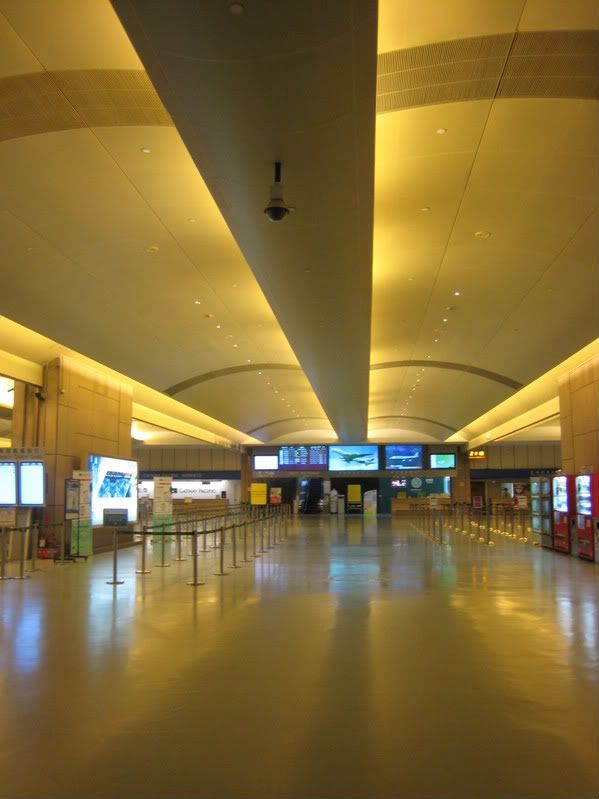 The T1 skytrain station is connected to the arrivals hall, so I had to venture outside (and away from the air conditioning) to get to the departures hall. And I passed by this lovely sign (I really don't like that name).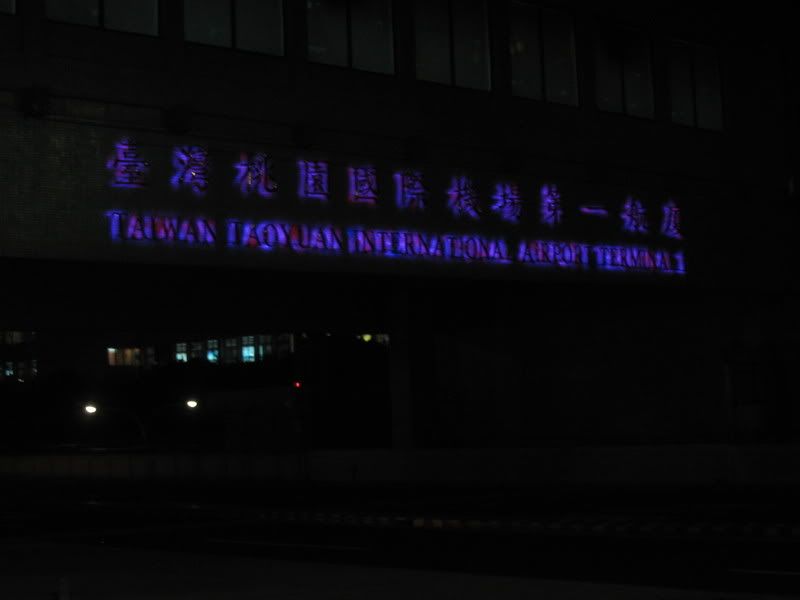 The old T1 ticketing hall. It's been remodeled since I was last there (before CI relocated their US-bound flights to T2. And it was completely empty and desolate. Which prompted me to wonder why CI wouldn't want to keep their US-bound flights in T1.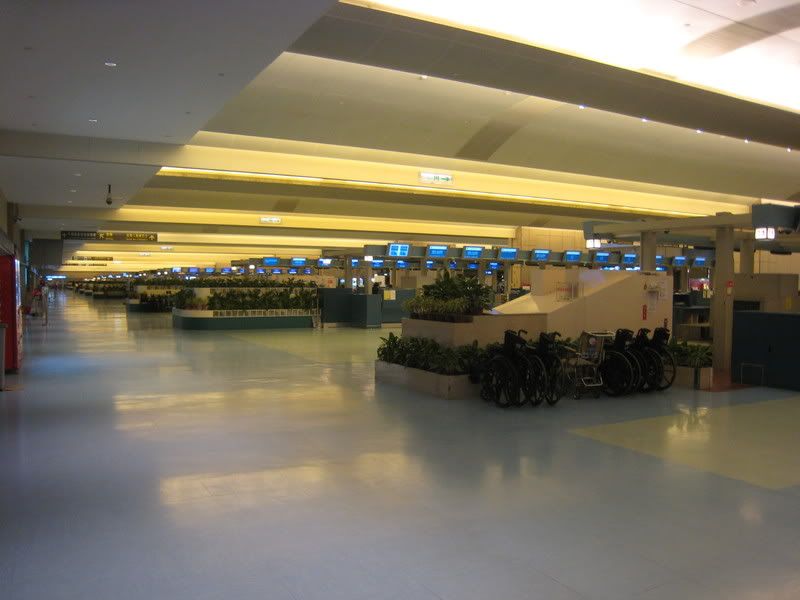 T1 does get nicer ticketing counter screens, though.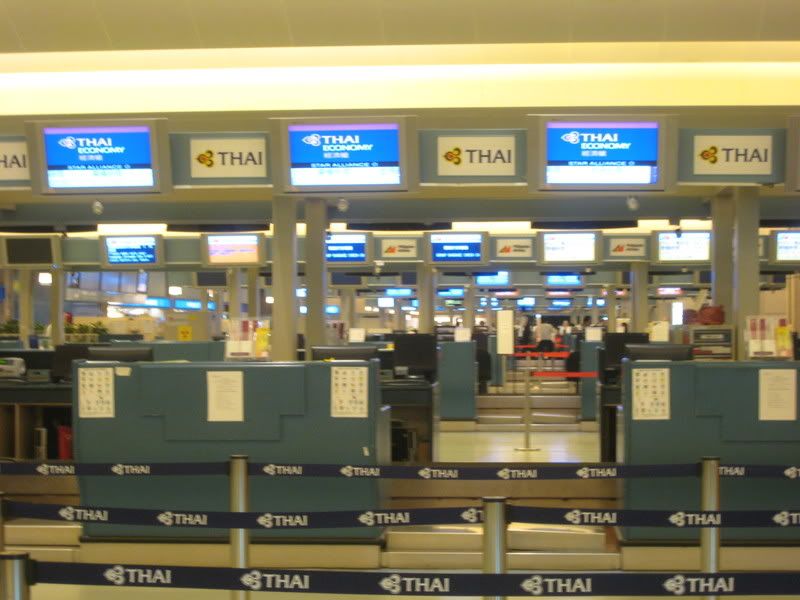 I like the new ceiling.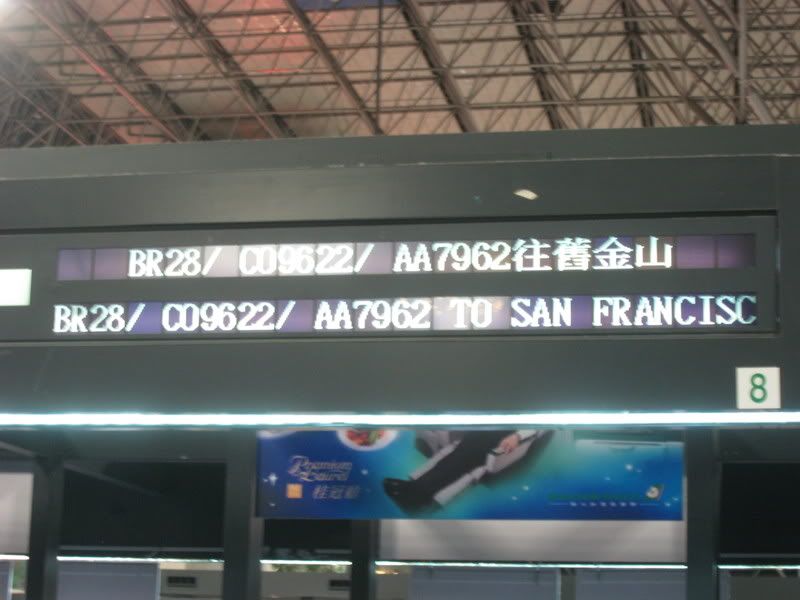 And here's something that I doubt will ever come to TPE.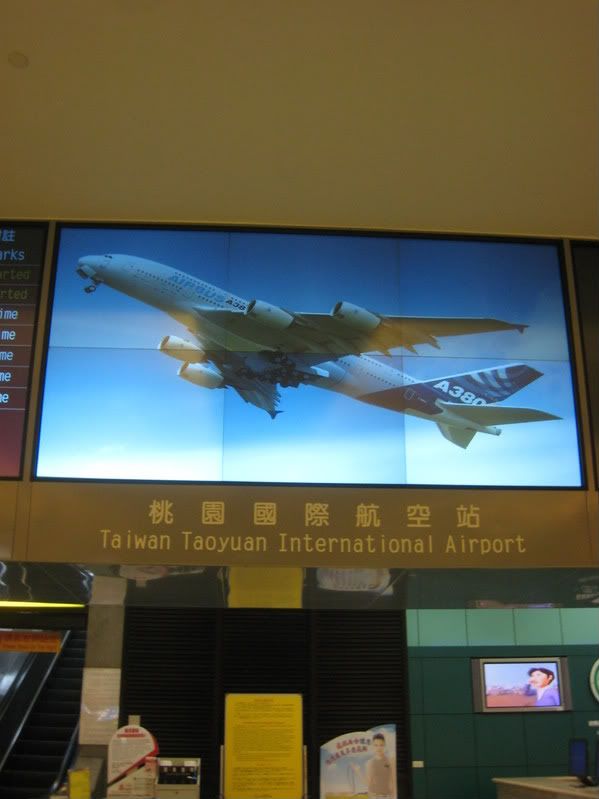 So after that, I went back to T2, not bothering to go upstairs in T1 since the shops are all probably closed.
Just for comparison with that T1 shot from earlier.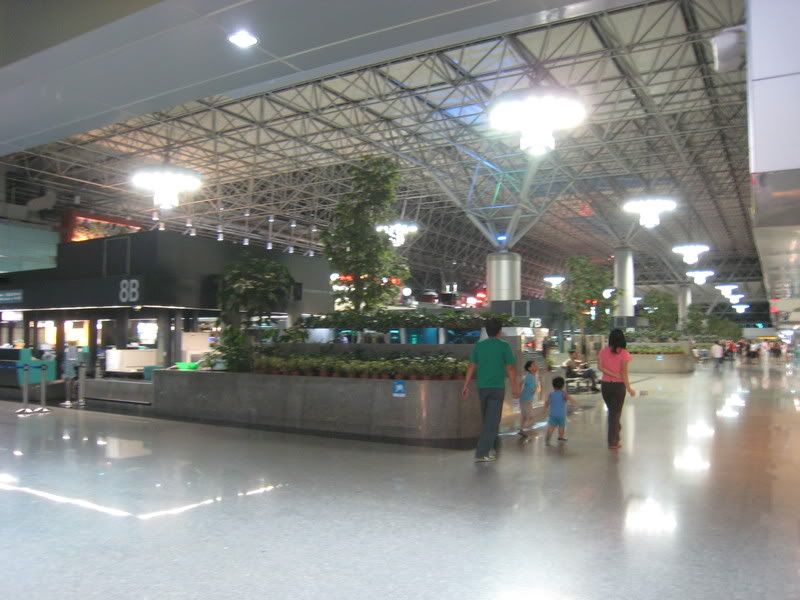 This was outside the security checkpoint: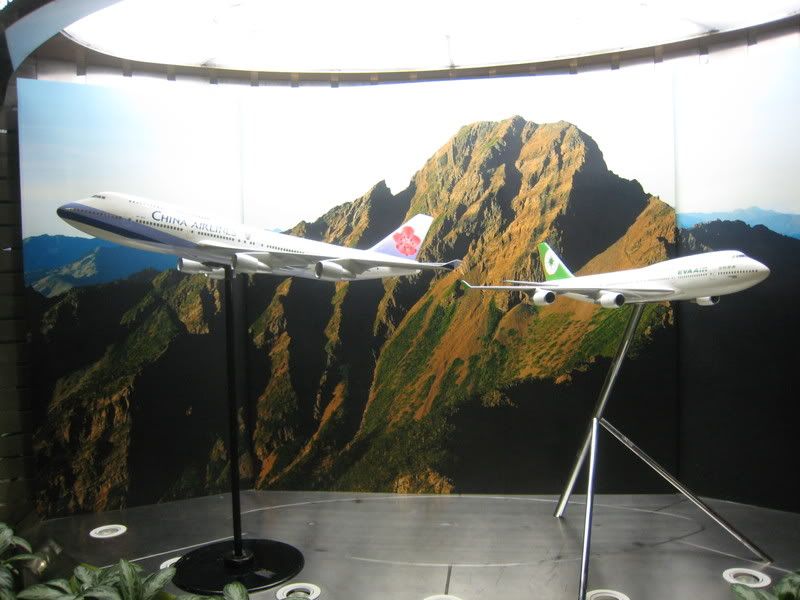 Going through security was a breeze, much less of a hassle compared to the TSA.
I had some coins that I wanted to get rid of, so I headed up stairs to the food court.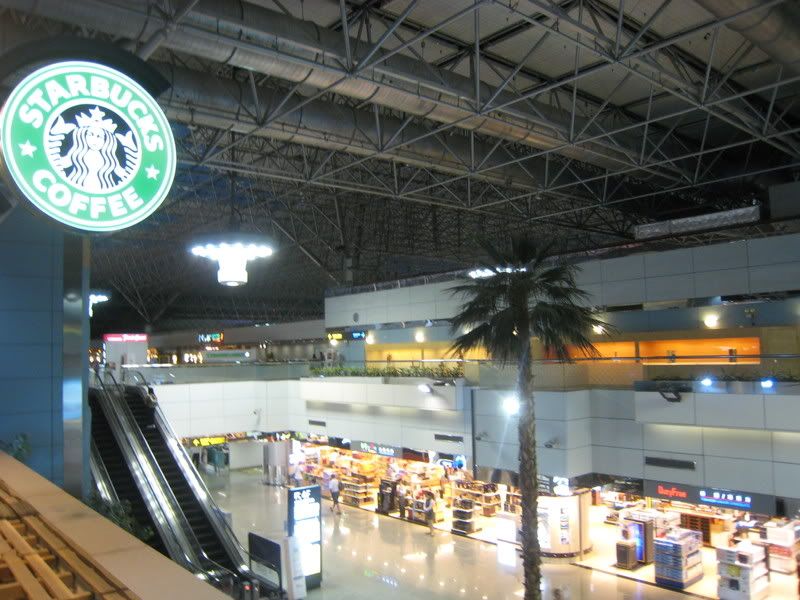 Some delectable foreign foods:
So after getting some nice coffee, I went over to the concourse. T1 and T2 are joined at the concourse ends, so you can travel between the two freely post-security.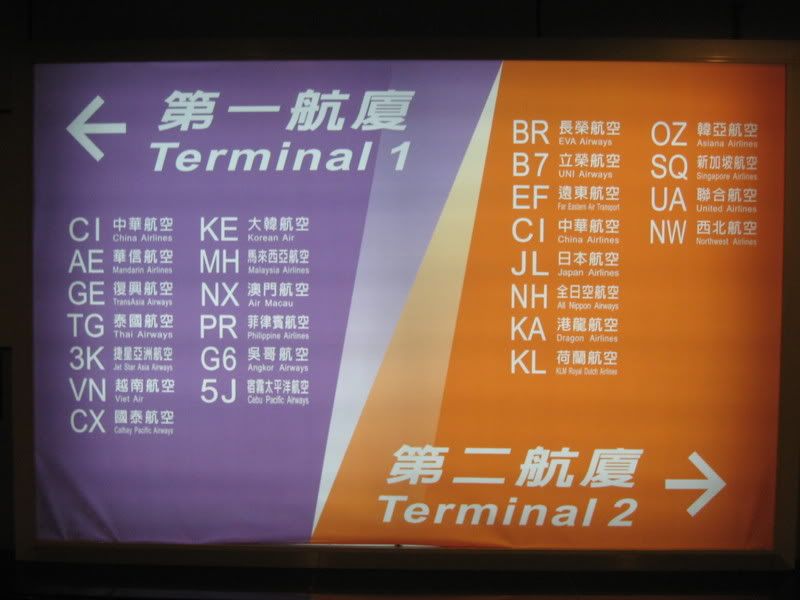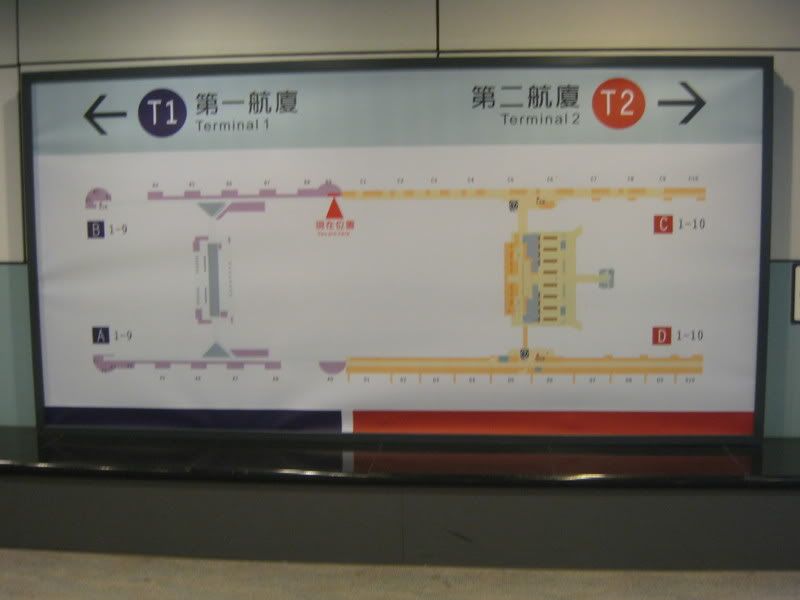 Cool pod-like smoking lounge in T2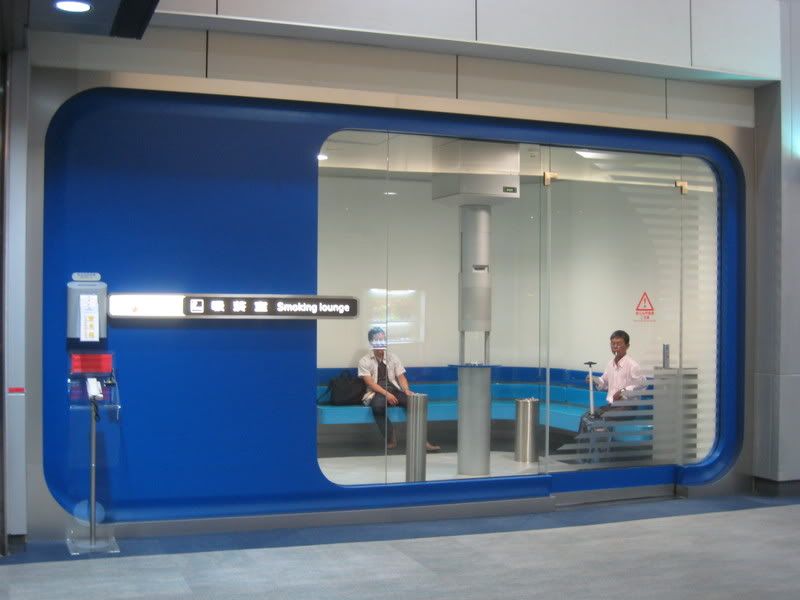 And its not-as-cool-looking counterpart in T1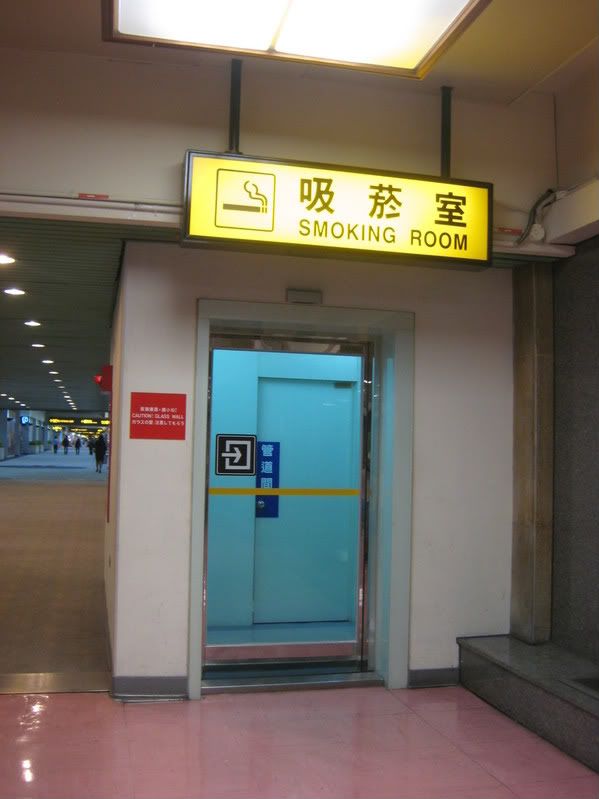 The half-rotundas at the end of the T1 concourses used to be for 3 narrow-bodies, but when T2 was built, the half-rotundas at the southern ends of the concourses were modified into single wide-body gates.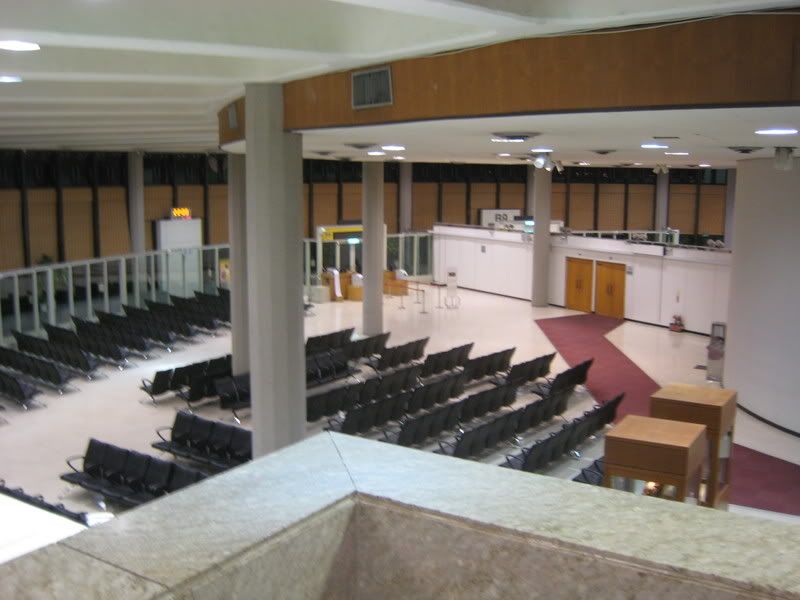 This was pretty cool, probably a result of EVA's partnership with Sanrio.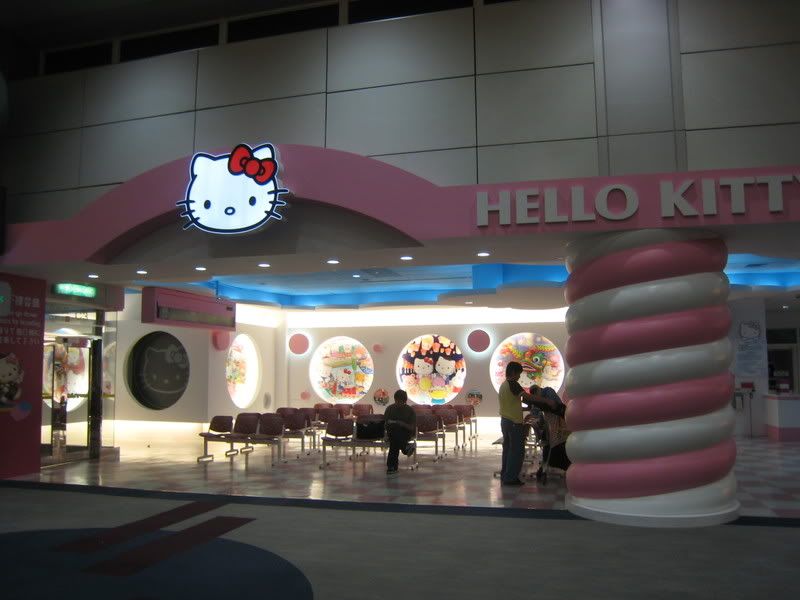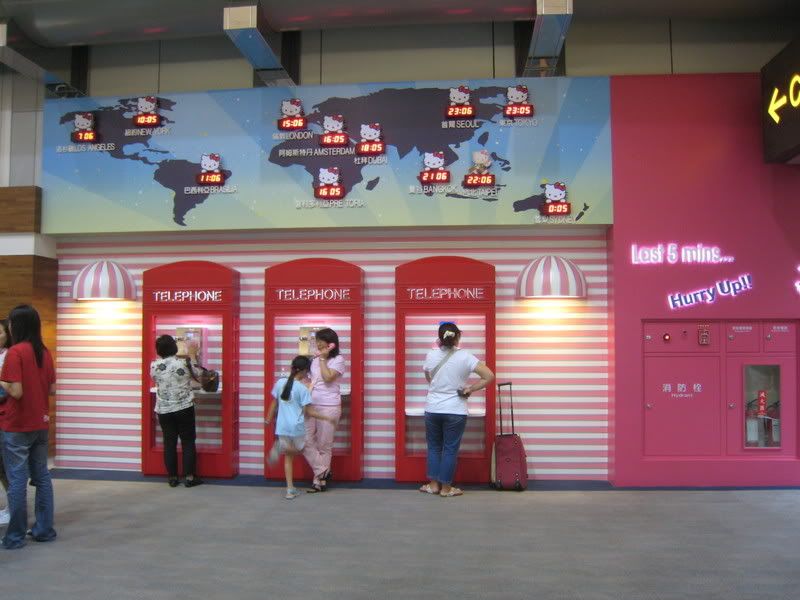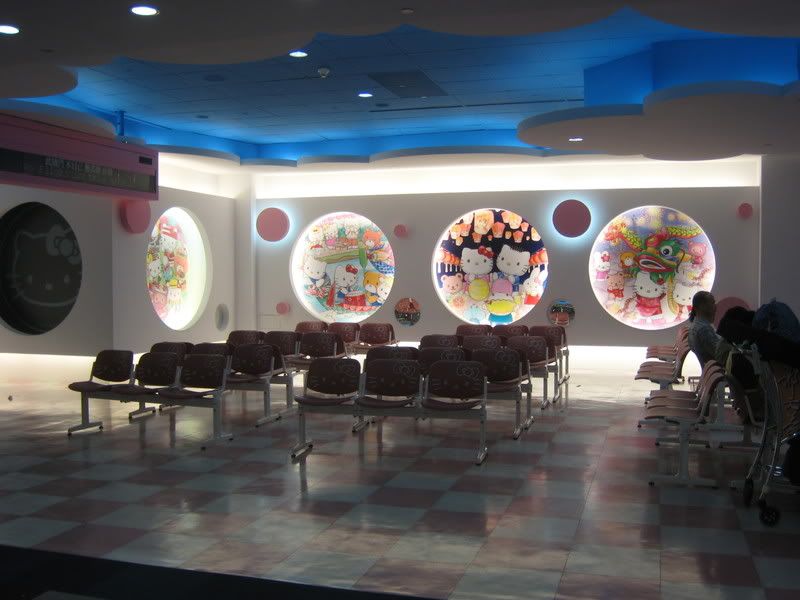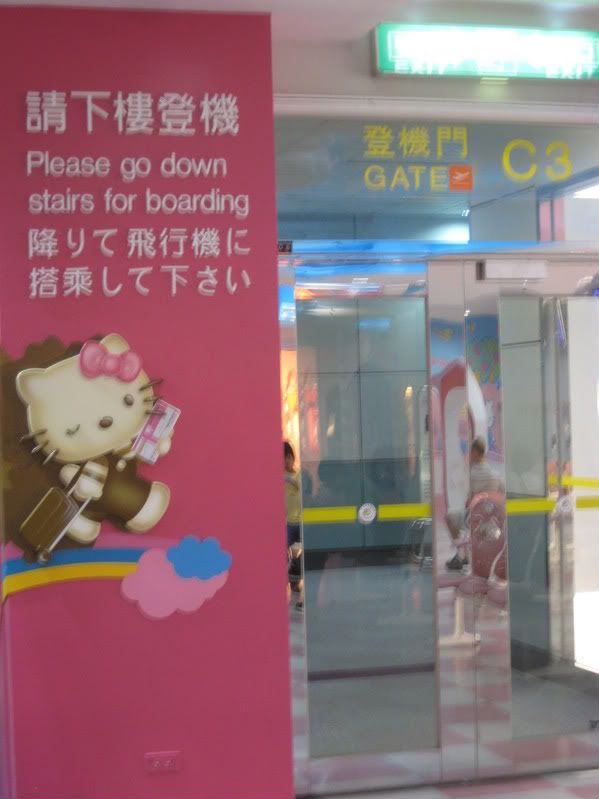 After a while of loafing around and checking out the stores, it was time to head to the gate for boarding.
The plane that would be taking me home, B-16701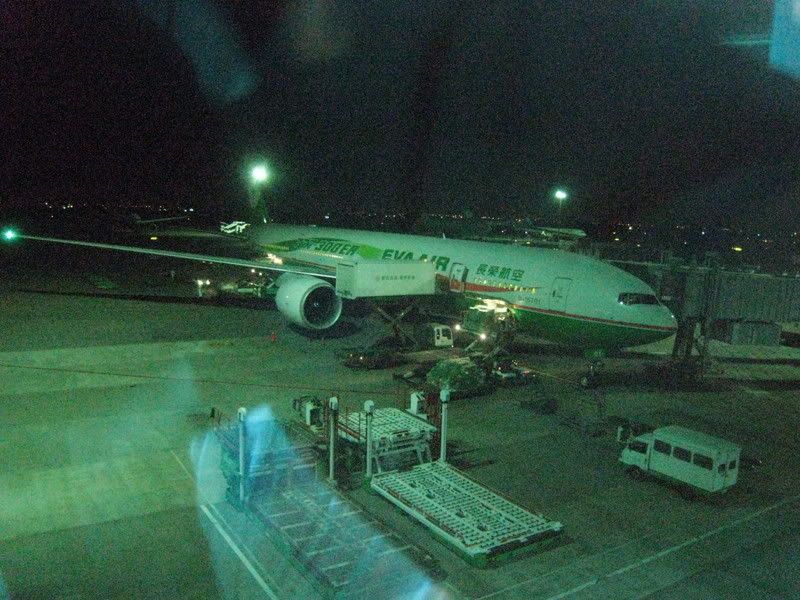 Boarding was chaos like usual, everyone stood up and crowded around when they called for the J passengers to board.
The flight was pretty normal. The FAs started dinner service, and I opted for a chicken pasta thing which was horribly bland.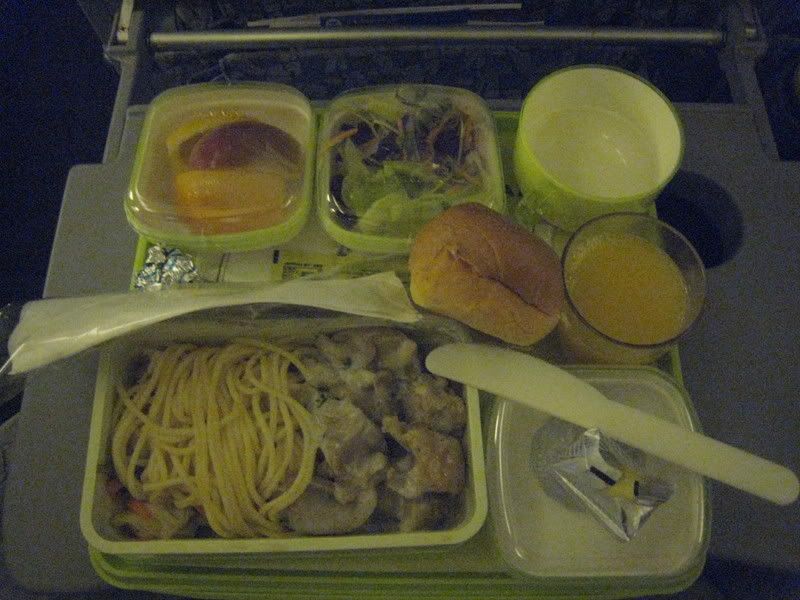 I watched What Happens in Vegas and some Taiwanese movie before sleeping.
And then I woke up just in time for Breakfast, and I choose the omelette, which tasted a lot better than the food I had on the way to Taipei.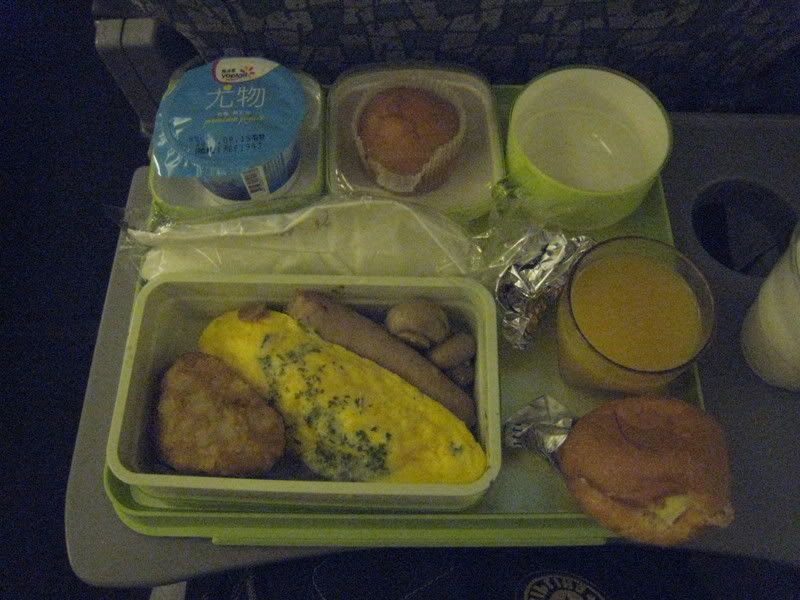 Then we landed, and the rest was pretty uneventful.
But in the end, I'd still rather fly CI. I miss their FAs.