After a couple of excellent weeks relaxing in Hawaii, sadly it was time to head home.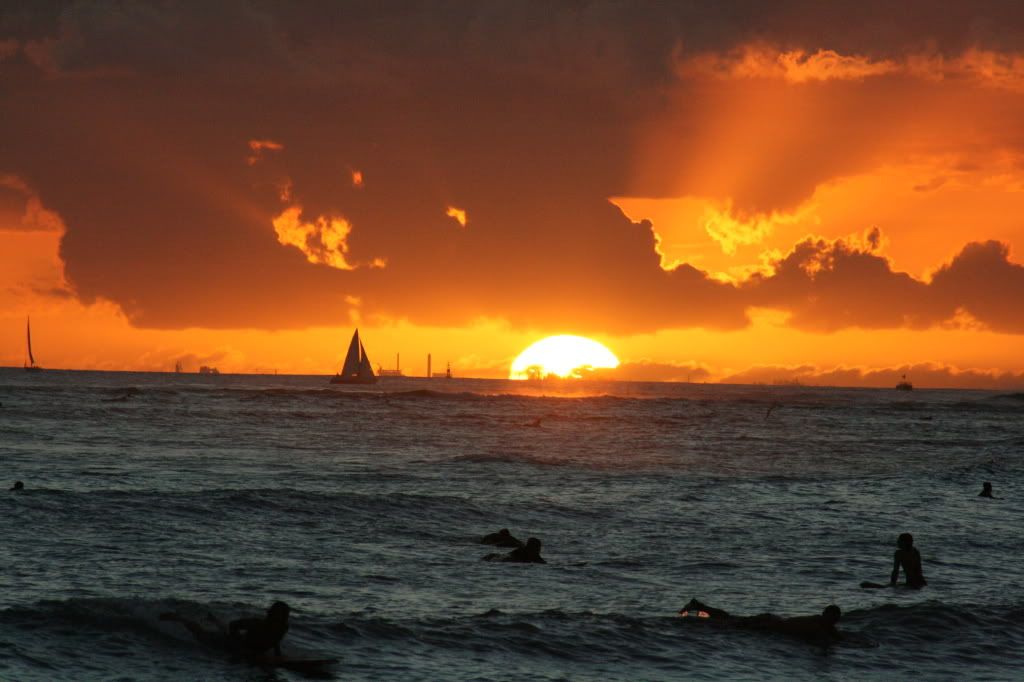 07.09.08 AA270 HNL-LAX N380AN – First, Seat 6A
1st Flight on this aircraft & 28th 767 Flight
SCH DEP 07:25 SCH ARR 15:50
ACT DEP 07:20 ACT ARR 15:44
The transfer to the airport was booked for 05:00, so we got up at 04:15, not a great time to get up, even more so when you don't really want to go home.
Being a Sunday morning, traffic was light, some 15 to 20 minutes later we were kerb site outside HNL Intl airport.
Before proceeding to check-in, all hold bags have to go through an x-ray type machine, appears they are looking for fruits/vegetation being removed from the country?
Check-in area:
Once done, we headed over to check-in, only one person ahead of us. The process was smooth, bags tagged through to LHR with priority tags. I noted our originally allocated seats of 1A & B had now been changed to 6A & B, we were also issued BP's for the LAX-LHR flight.
Ticket Jacket:-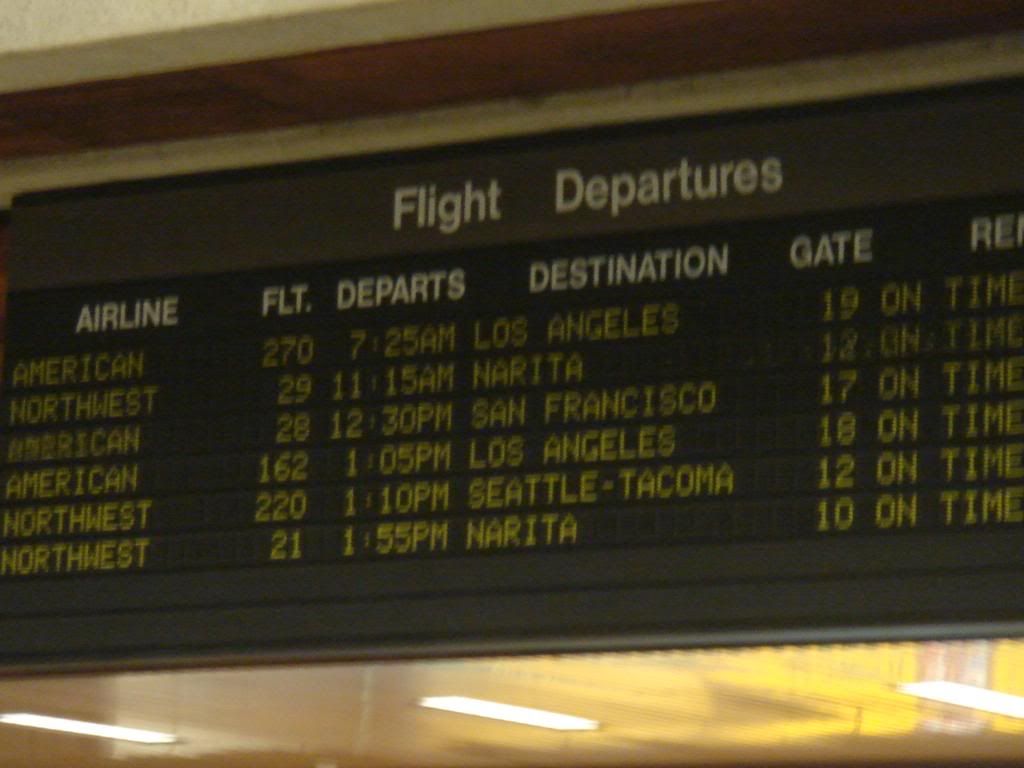 Once free of bags, we headed for security. Being tired and not thinking I put my passport and boarding card in the tray rather than carry it through, as you may be aware, in the US you have to carry them through as you might have changed identity or something – how on earth you can do that when you ID and BP were checked already by someone some 2 meters before, if that! – I'll never know, anyway, I got shouted at because of it – at times TSA have their stupid rules and this is one of them.
Once through, we decided to head to the AA lounge, the check-in agent had not advised of it's location but we found it's locality noted on a terminal map. It proved a bit of a walk and at times confusing in it's locality but we finally arrived, hot and sweaty! – It was real humid that morning!
En route to the lounge: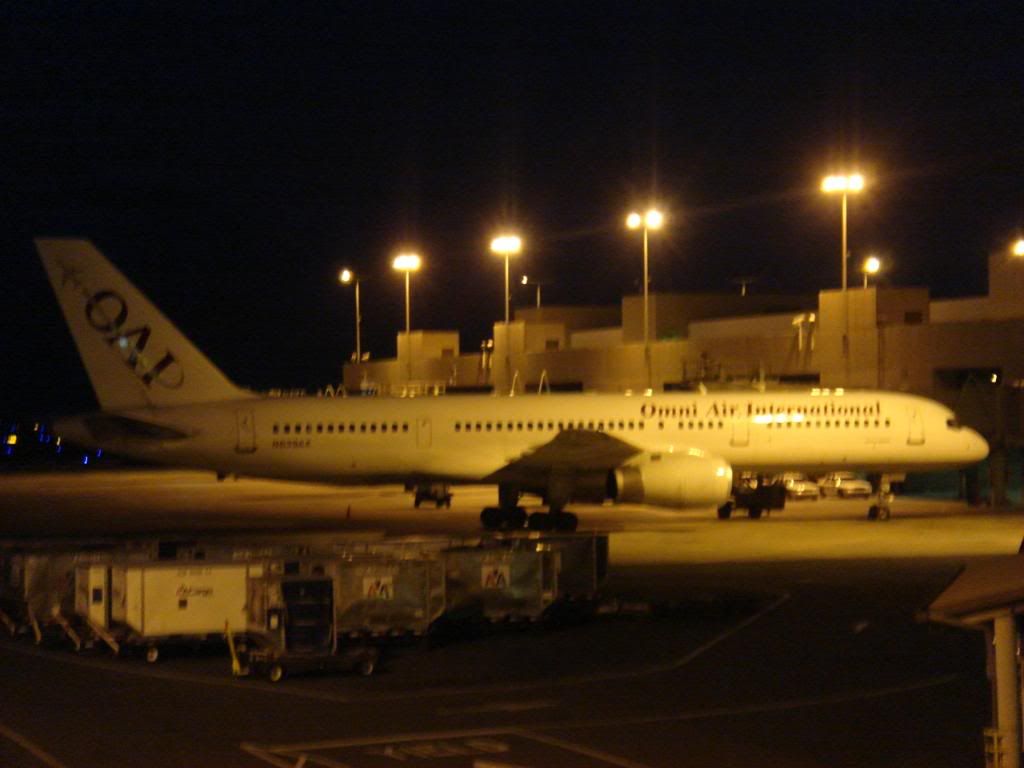 The lounge was actually the QF lounge which AA share use of, since QF no longer fly to HNL it's interesting they still maintain it.
View's of the lounge
The bar and snack area was pretty well stocked, I'd not really expected that much so was nicely surprised.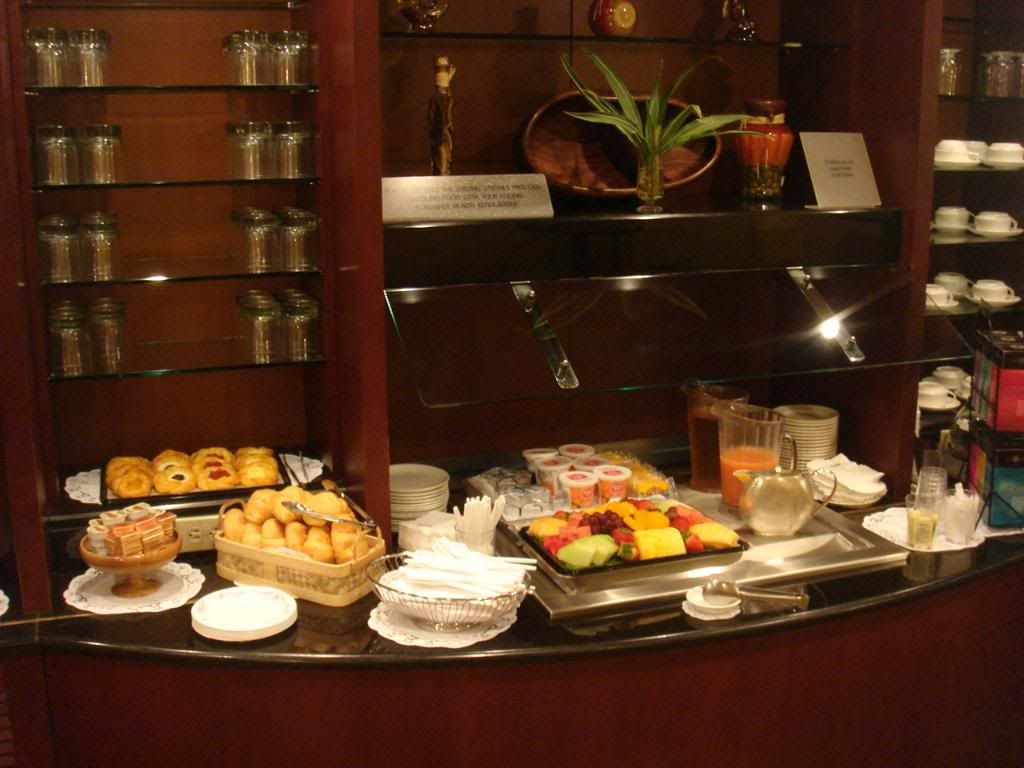 Breakfast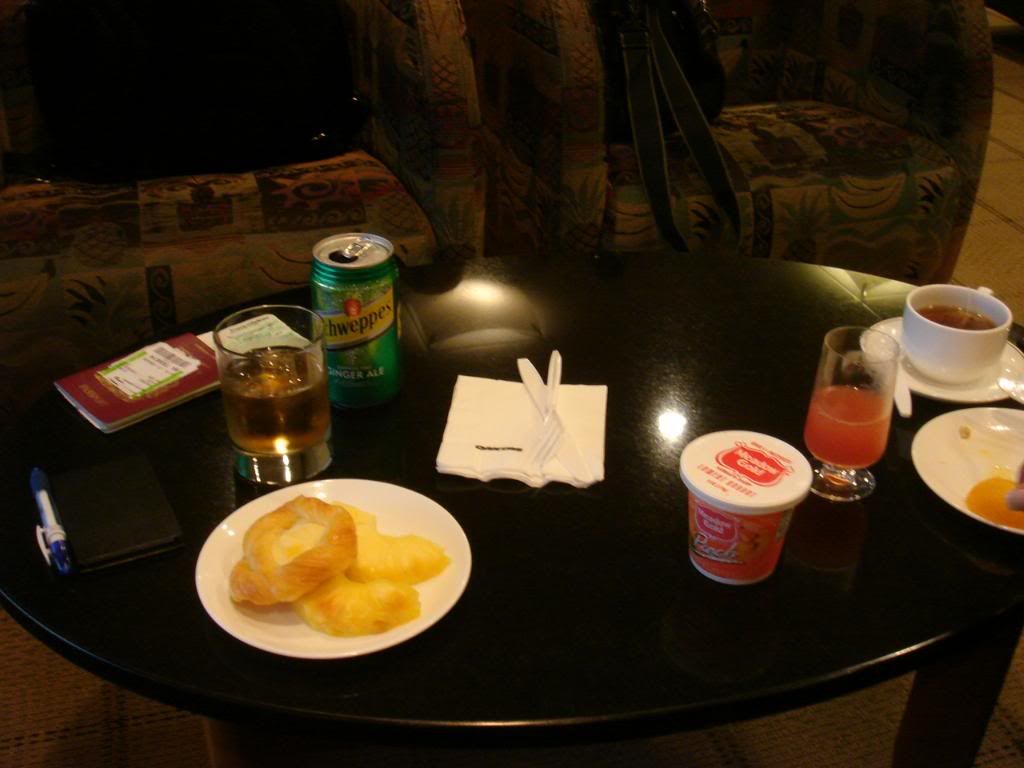 View from the lounge: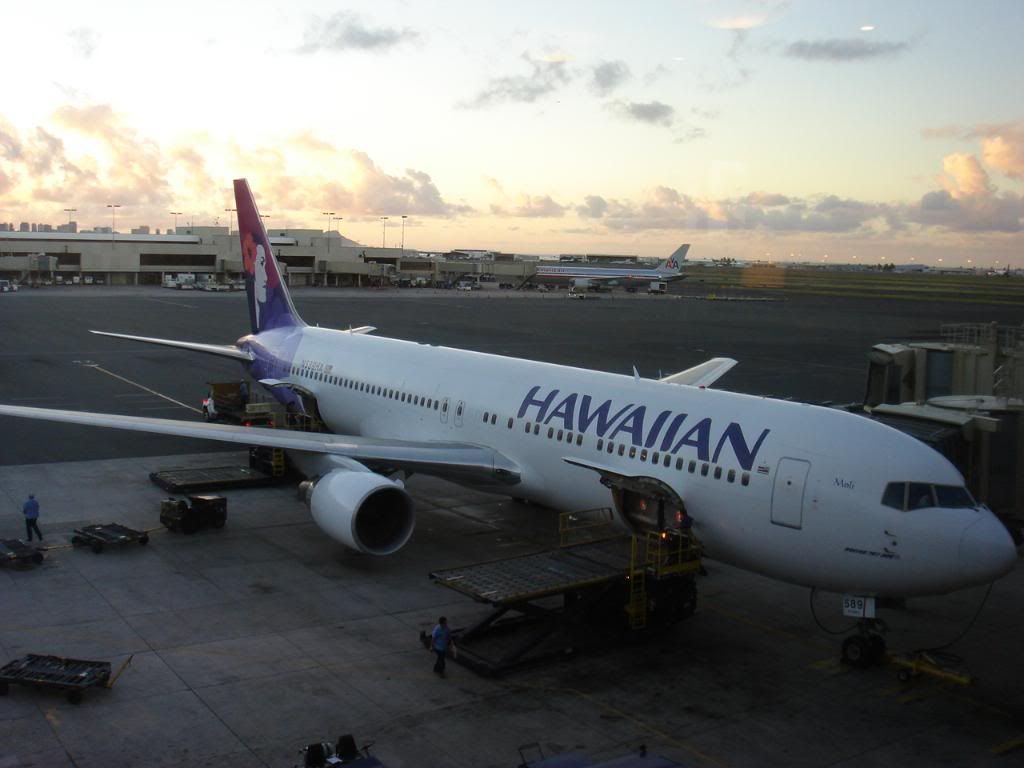 Whilst seated I noted our plane sat at gate 19, originally it had been a 757, however a 763 sat at the gate, I guess that's why out seat allocations had changed. I was hoping for the new seat's so I could finally see what they were like.
After our light breakfast we headed over to gate 19, the walk was slow so we could take in the terminal, in addition, Nicole had hurt a foot the previous day so it was slow walking anyway!
I loved the open walkways, fantastic view and the gardens, it's a lovely airport.
Views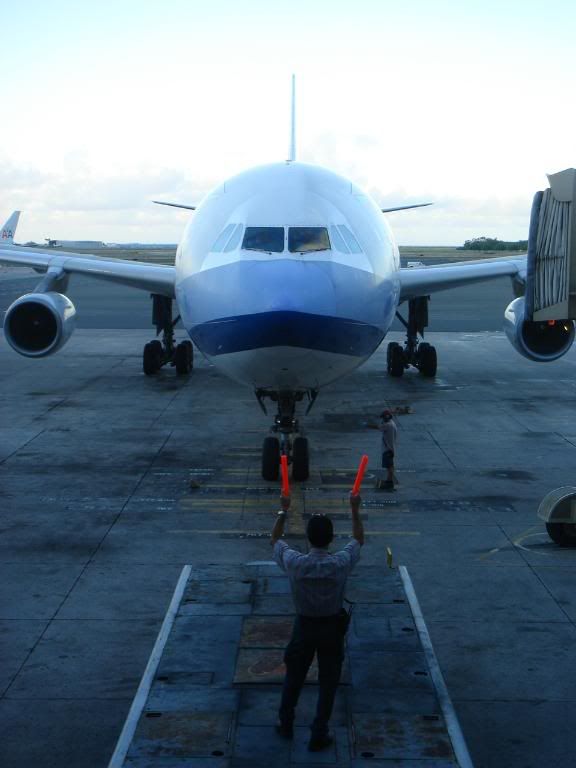 Boarding started at 06:50, by the time we arrived the flight had pretty much fully boarded, we were the last F class pax to board.
We were greeted at the door, no real smiles, and headed down to row 6 which is the last row in the cabin, we got lucky as the aircraft had the new seats.
The interior is a 2-2-2 layout, I prefer CO's 2-1-2 layout, the cabin feels roomier.
Pre departure drinks were offered, OJ or water, both served in plastic cups, the menu was also passed out at this time.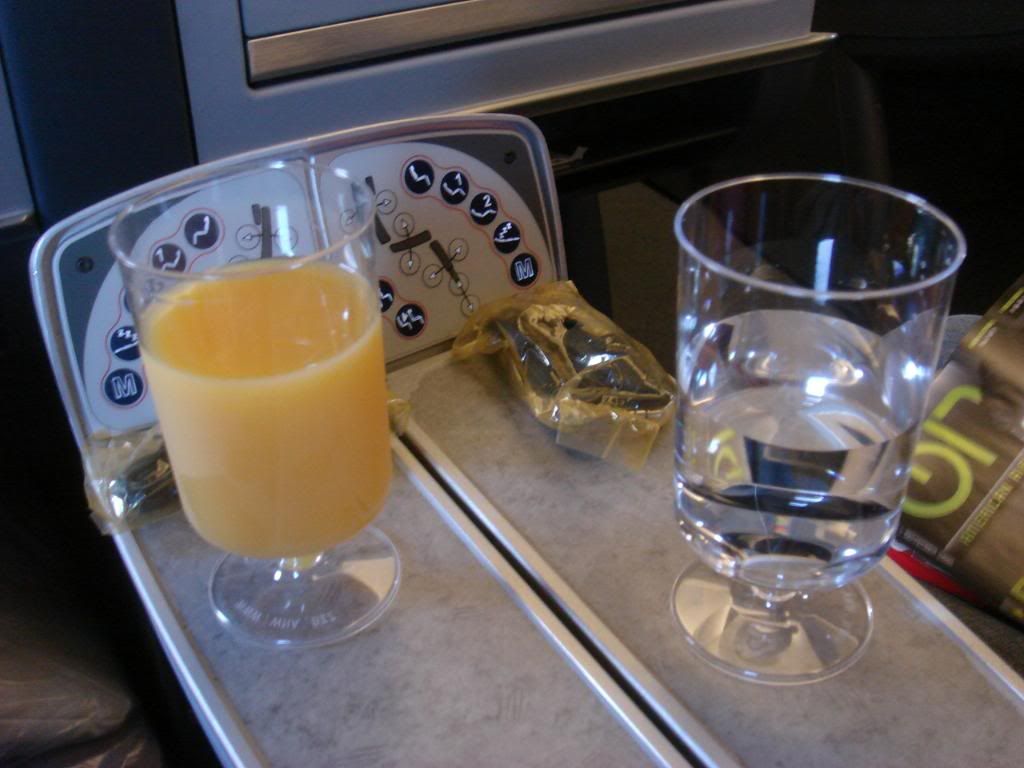 The load in First was full this morning, not sure about economy but from what I could see behind us, it looked pretty busy too.
Seating pictures: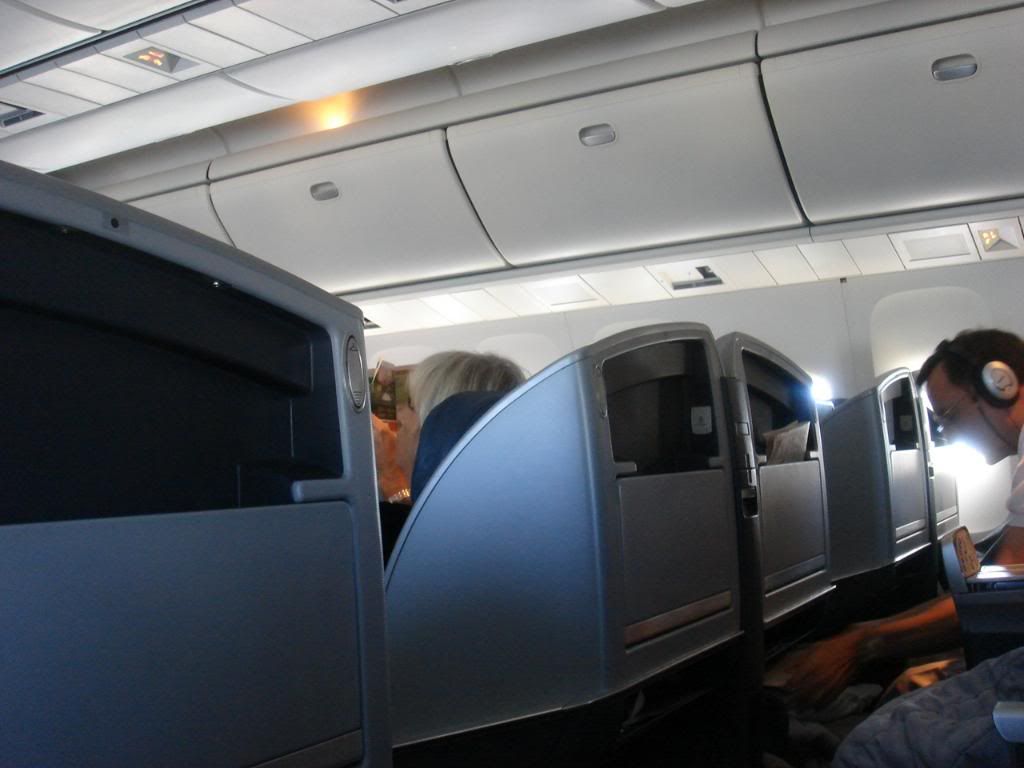 Be aware row 6 is not great window wise!
Push occurred 5 minutes early and we headed out to the reef runway, 8R for departure.
Our early push and the late push on UA's SFO bound flight meant we arrived 1st at the runway, however we had to taxi round and allow the UA machine to depart as the flight deck had yet to have final weight/balance approvals from HQ.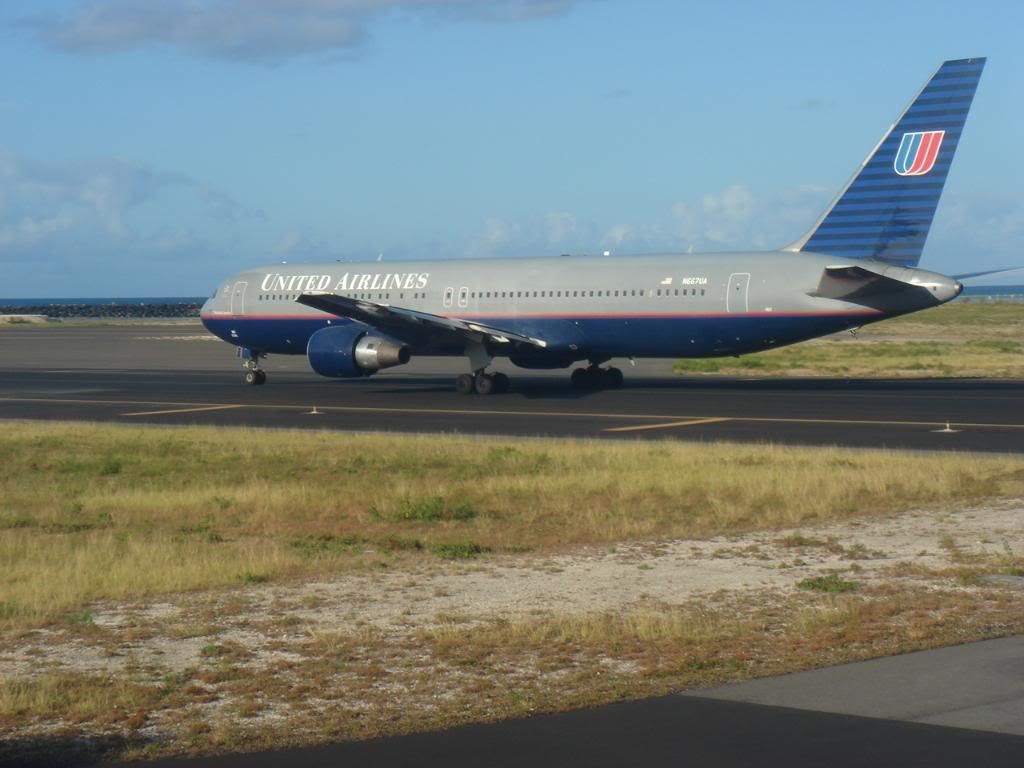 We got clearance
wheels up at 07:47 – bye bye Hawaii, we will return!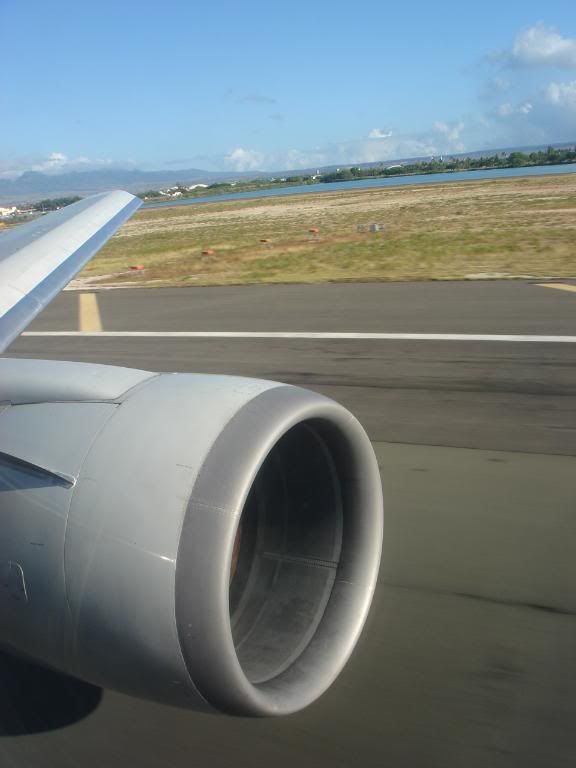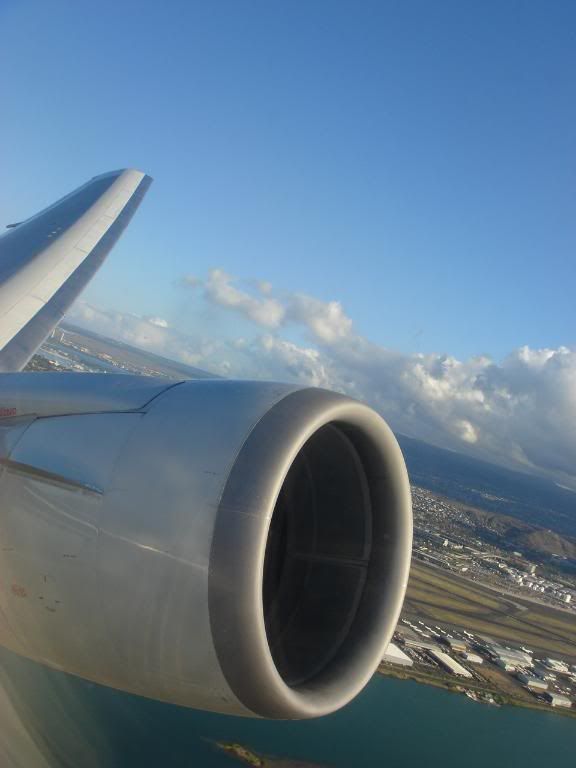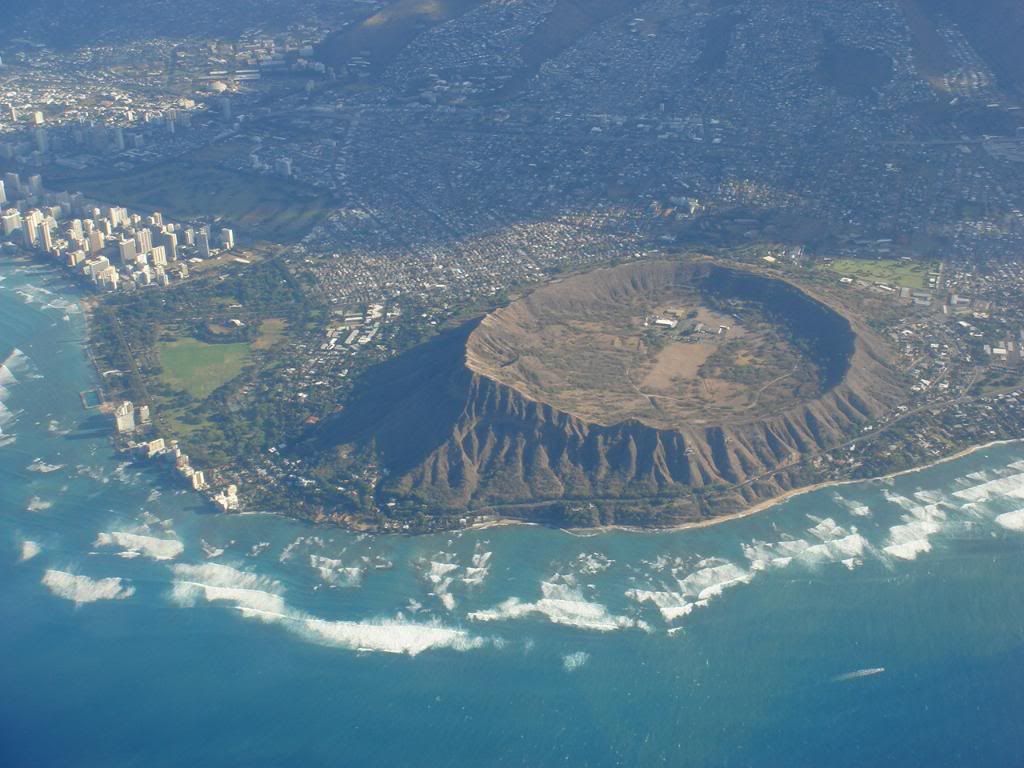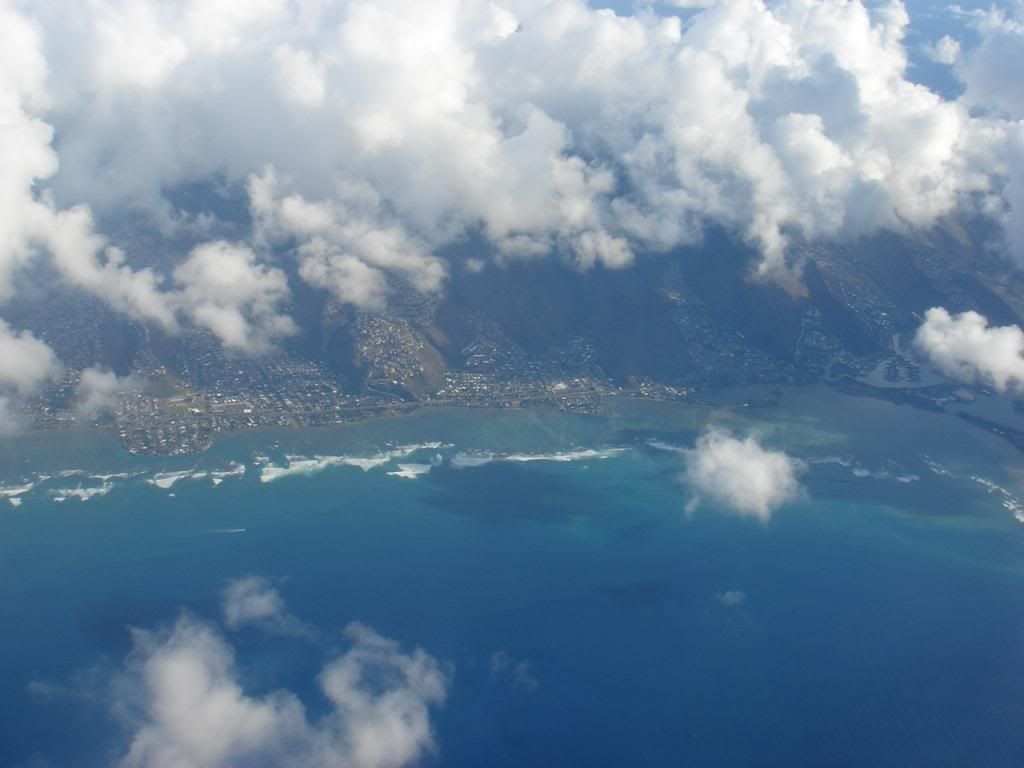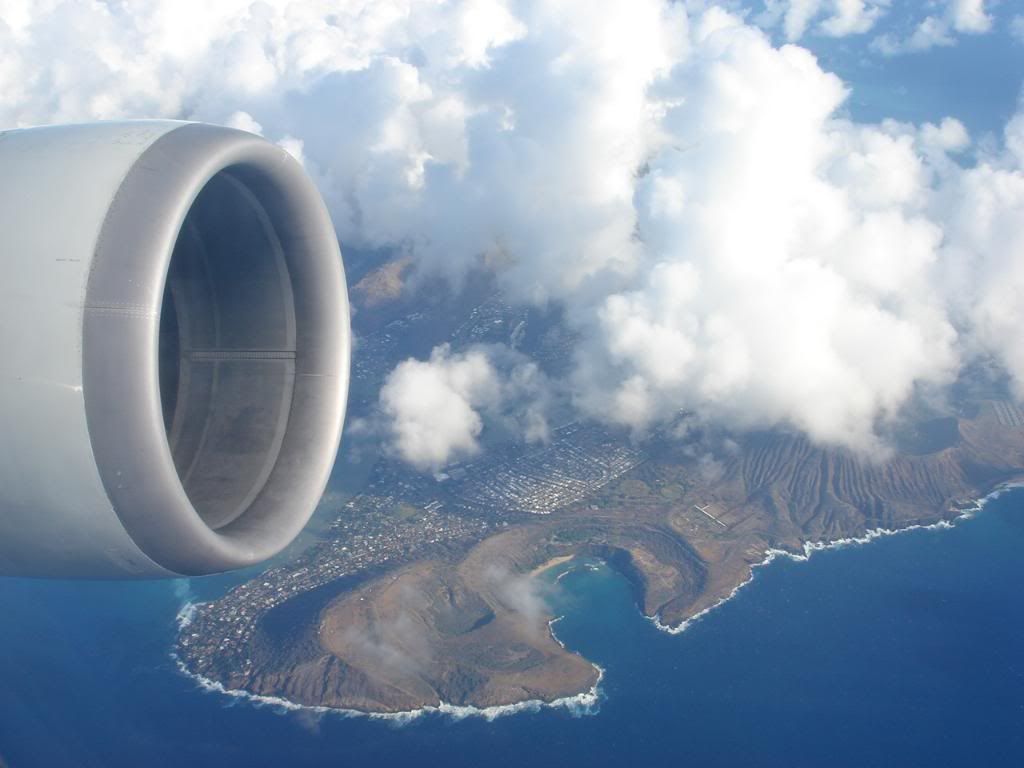 Around 15 minutes after departure, the crew began a drinks service.
For those interested, seat belt sign extinguished at 08:09.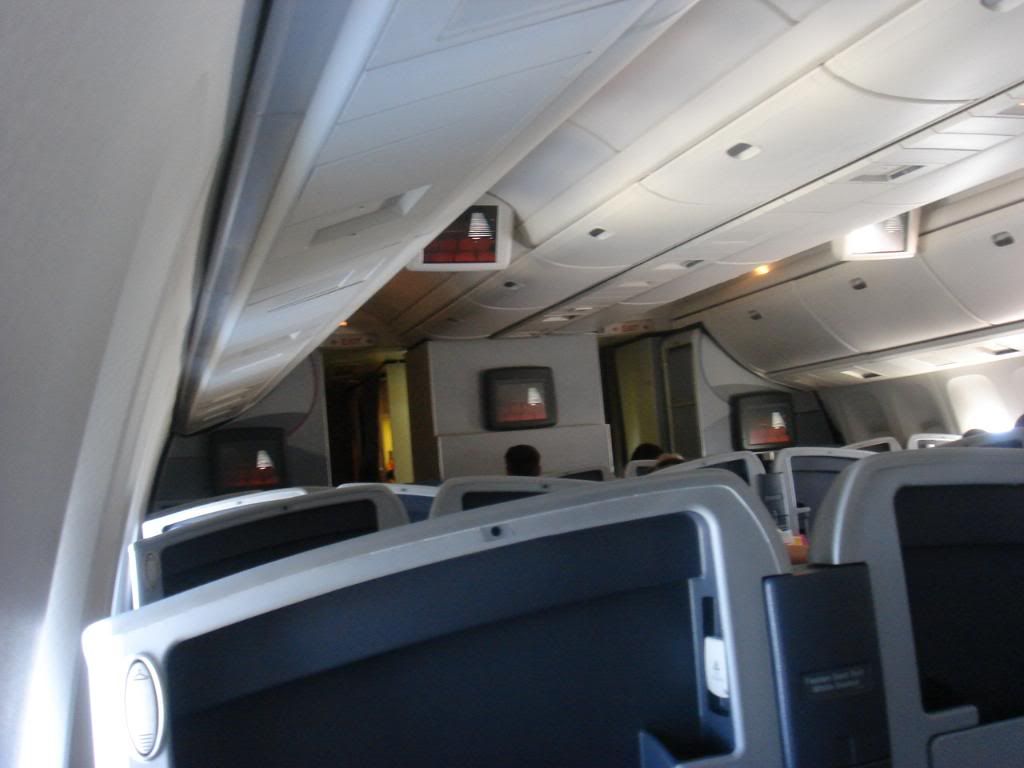 This aircraft lacked individual PTV units, passengers had to rely on the overhead TV units, Nicole was not impressed with this at all, as she told me frequently!
At some stage, I forget when, a light brunch was served which was actually pretty tasty, wish it had been a bigger portion! Presentation was good as was the meal quality, most impressed!
Menu:-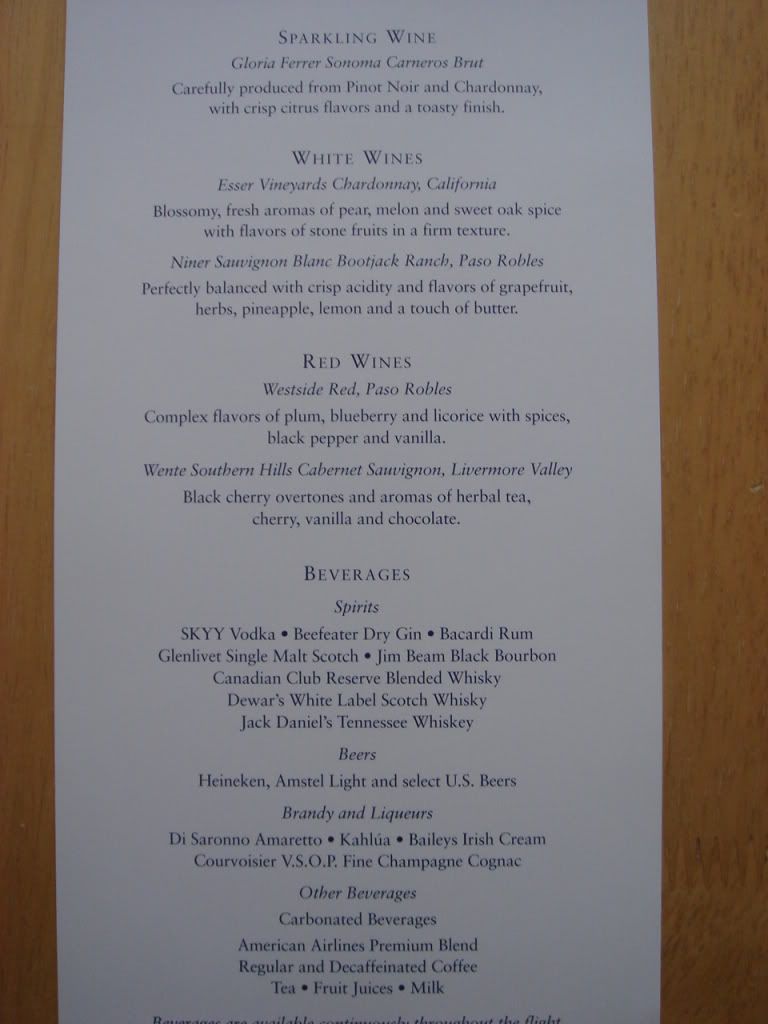 During the meal service, a feature on gastric bypasses was being played, not the ideal thing to play when people are eating, not nice at all!
I'd say service on-board was efficient rather than friendly.
Regarding the seats, whist nice, they still lacked space and freedom to move. If sat in the window, you cannot exit your seat if the front the tray table is down, in addition, it's a bit of a job to climb over the seat next to you to get to the isle. The blankets provided were pretty good, we liked them. The visual appearence is not good, really not well thought out visually, shame.
As you can see, no chance of getting out of here!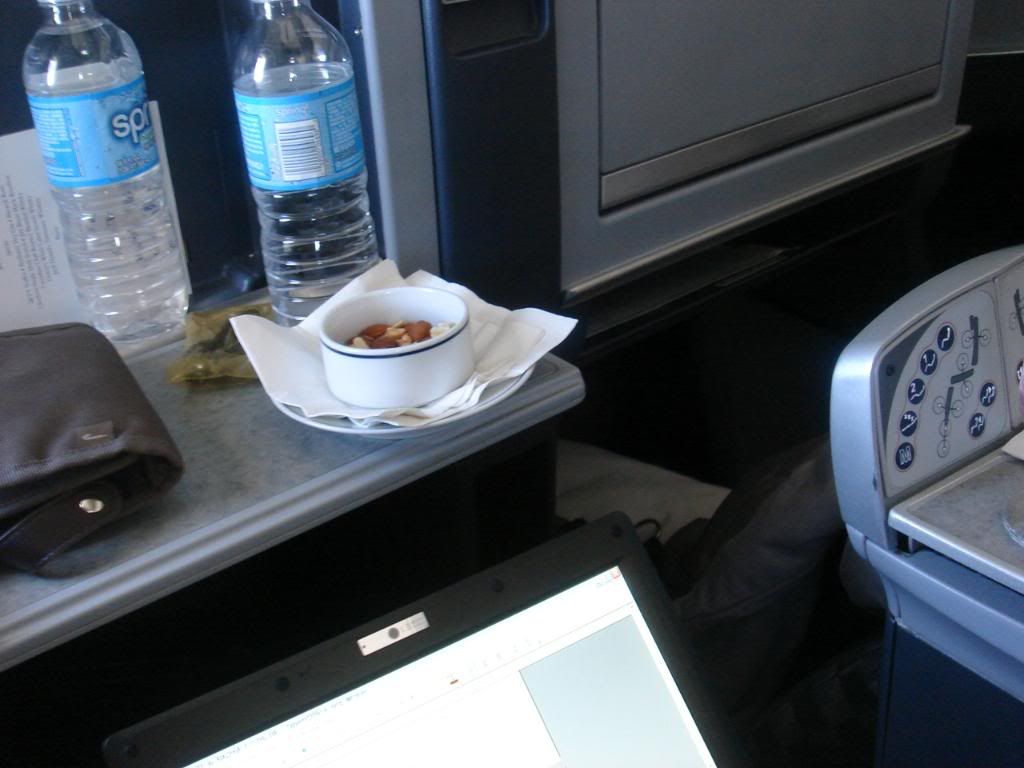 Seat Instructions:-
The remainder of the flight was a non event, I spent time reading, dozing etc.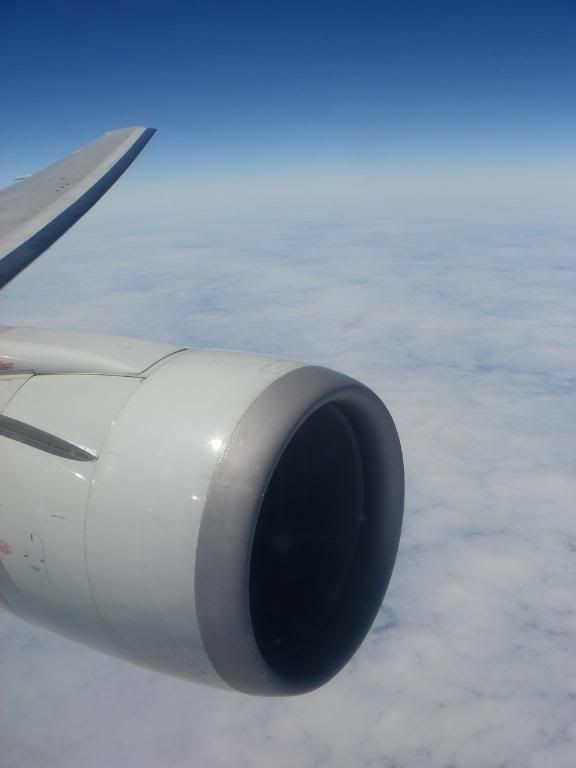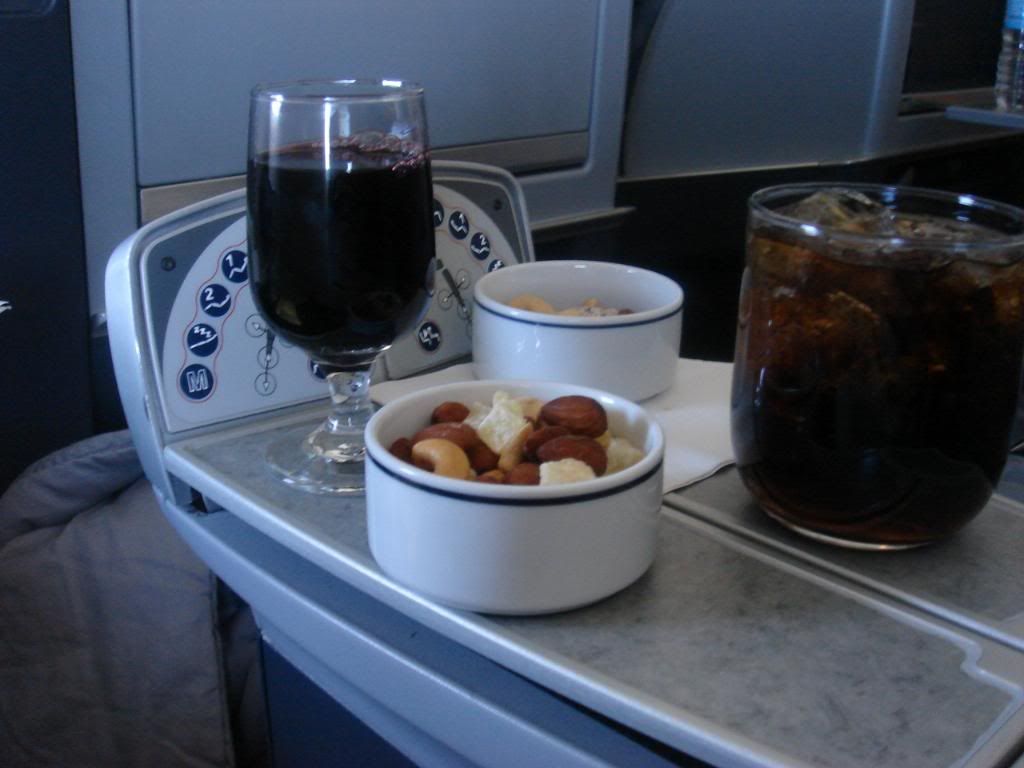 At some stage the crew came around offering a warm cookie and milk, I took the cookie but passed the milk. – not that impressed with the cookie, CO's were much nicer.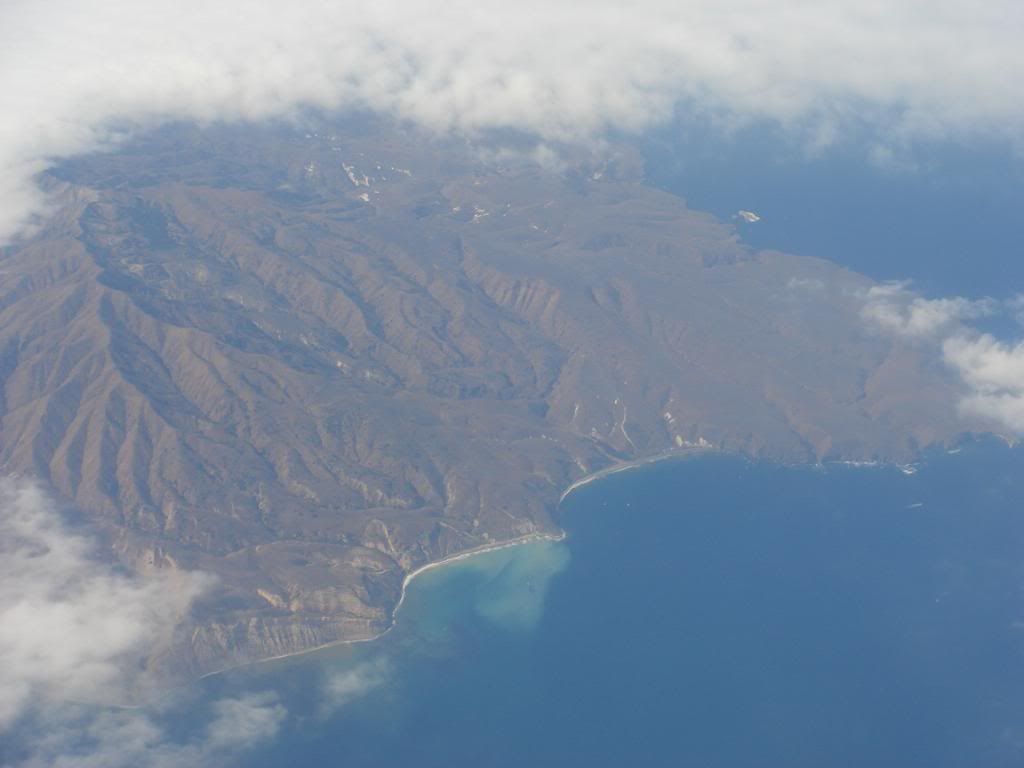 Mrs BA319131 looking happy
I love flying into LAX, the view of the whole basin area are just amazing, the whole area goes on for miles and miles, just amazing!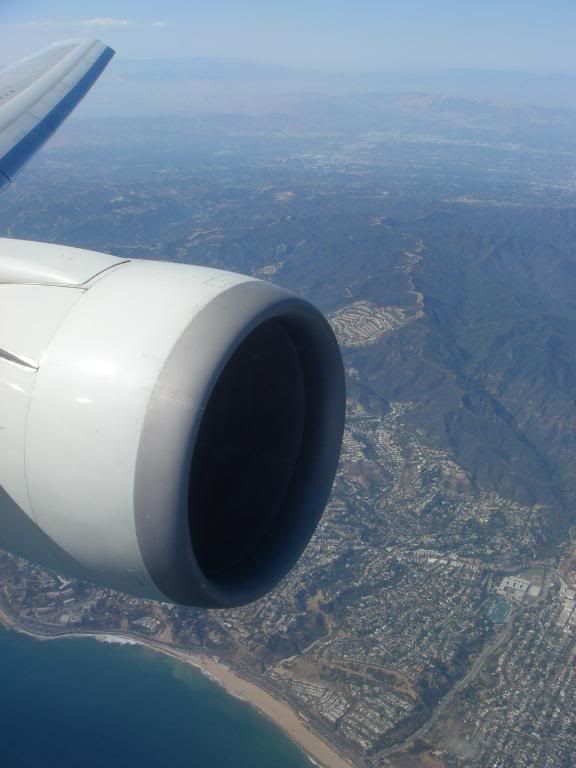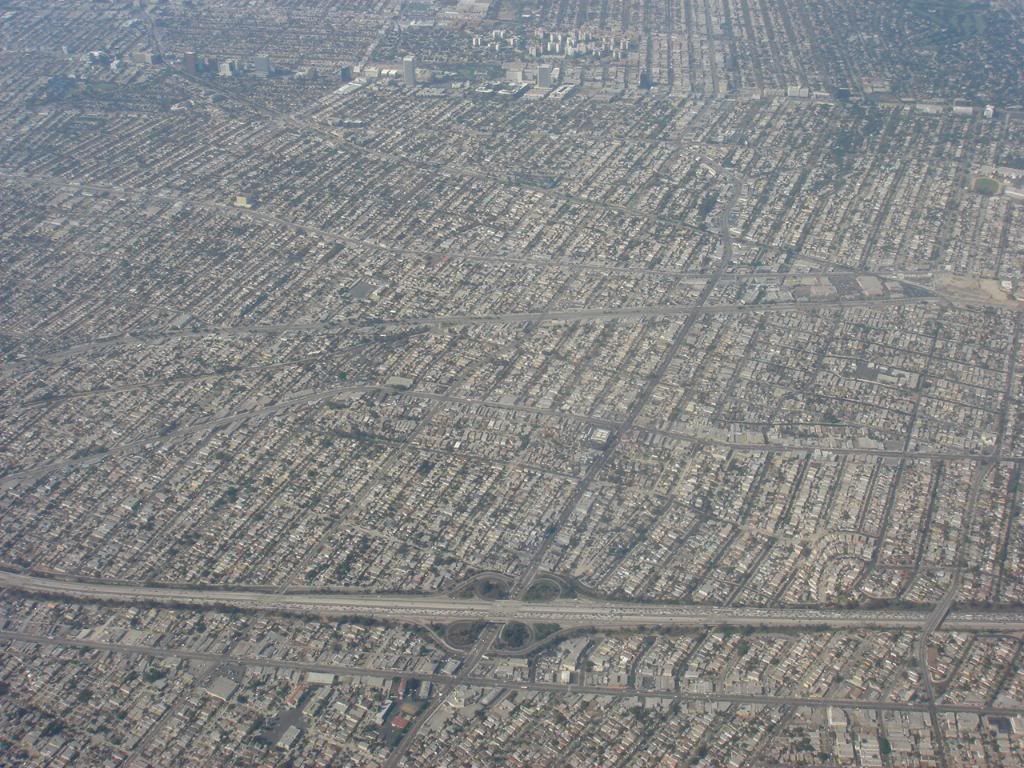 We touched down at 15:44, holding for a couple of departures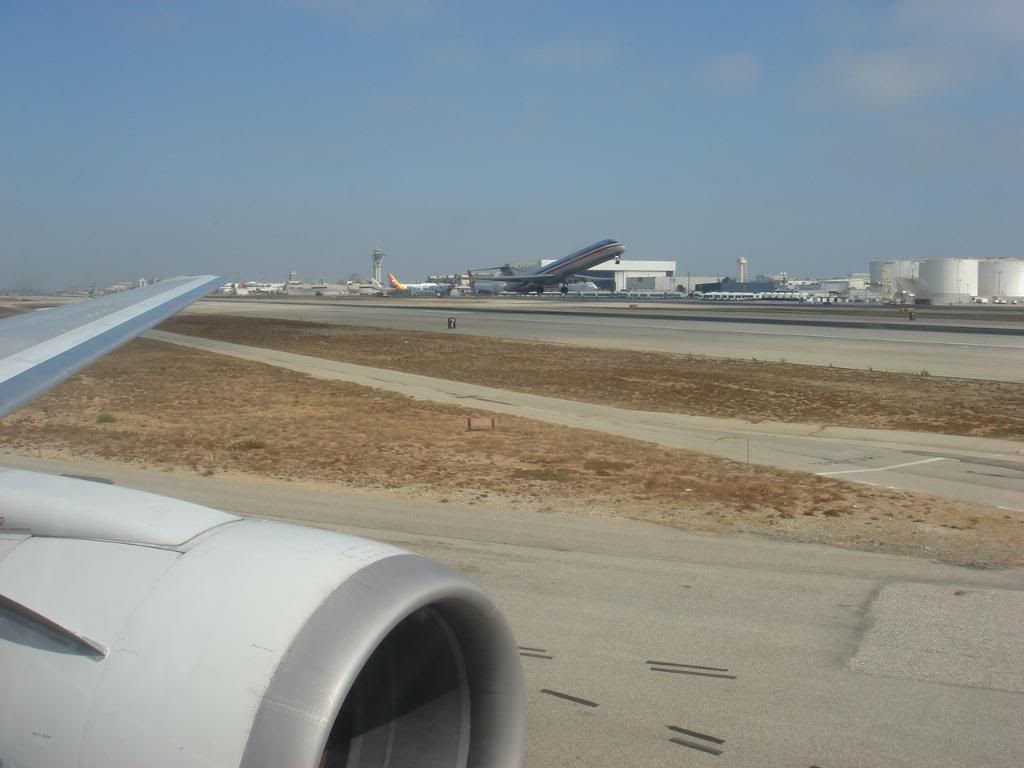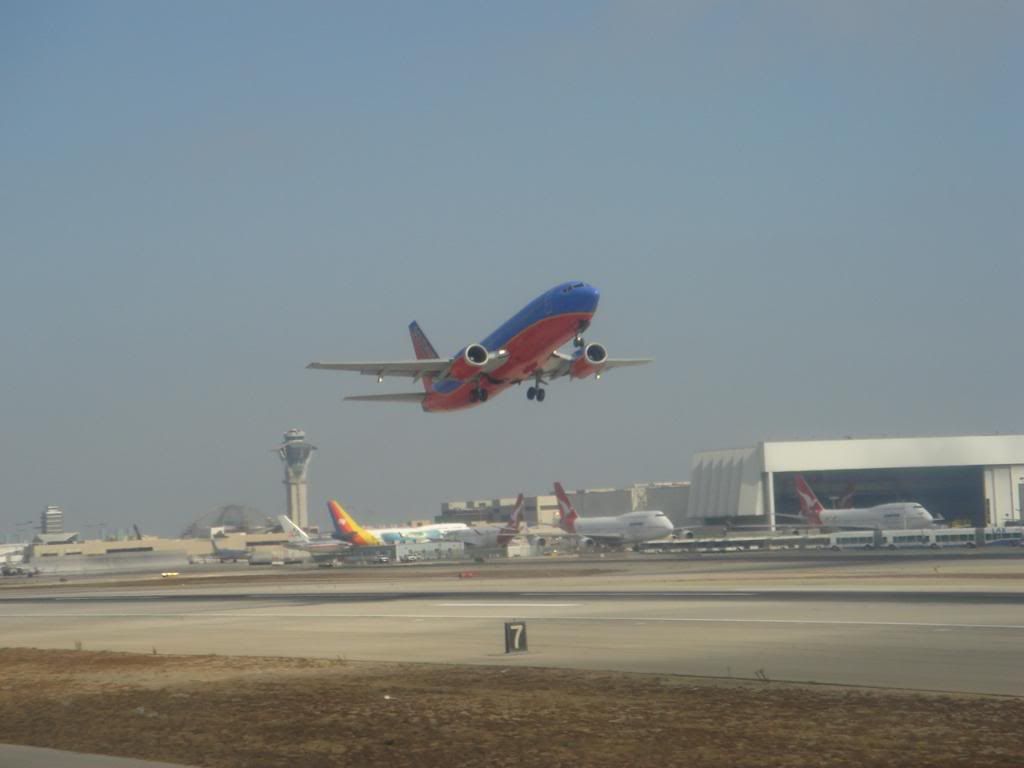 before continuing onto our gate
which was 29 today, we arrived on stand at 15:50.
That ends this flight, 1 more to go!
Hope you enjoyed the trip so far, thanks for reading and feel free to drop comments.
Regards
Mark