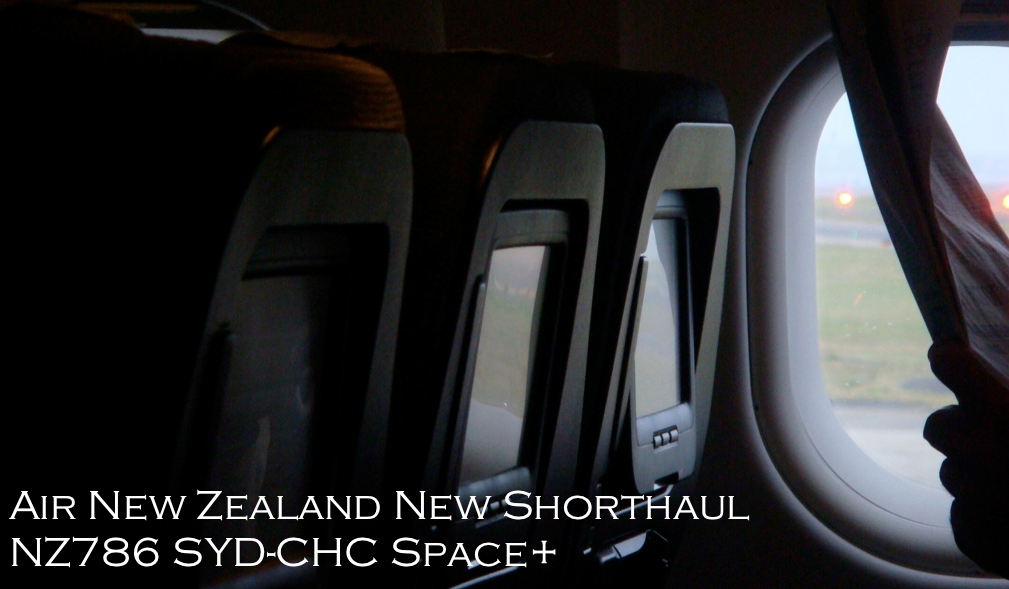 ------------------ Kia Ora all! Welcome to my 5th Trip Report! ------------------
^^All Comments & Suggestions Welcome!^^
As i begin my report, I'm sitting in seat 5A, 11276 meters high in the sky and listening to good life by Kanye West and I would have to say I myself am enjoying the Good Life!!
My Previous Trips can be found here:
Christchurch, NZ to Tokyo Narita, JP on ANZ
http://www.airliners.net/aviation-fo...ums/trip_reports/read.main/115030/
Christchurch, NZ to Sydney, AU on EK
http://www.airliners.net/aviation-fo...ums/trip_reports/read.main/122642/
Auckland, NZ to Sydney, AU on ANZ
http://www.airliners.net/aviation-forums/trip_reports/read.main/126094
From Snow to Paradise (CHC-AKL-SIN-HKT-SIN-CHC / SQ&MI)
Part 1:
http://www.airliners.net/aviation-forums/trip_reports/read.main/130604
Part 2:
http://www.airliners.net/aviation-forums/trip_reports/read.main/135991
and now for addition number 5
------------------ Background ------------------
This trip was a quick one across the "ditch". 4 Days meeting a new entry into the family and caching up with my sister. It was a great trip with fantastic weather every day. I enjoyed a plesant trip over to sydney on the 772 via AKL which was nice but was incredibly full.
------------------Travel Log ------------------
Air New Zealand flight 786
Sydney Mascot Intl to Christchurch
Airbus 320 (ZK-OJN)
Seat: 5A(Window)
Cruising Altitude: 37'000ft
Departure Gate: 63 (Terminal 1)
Scheduled Departure Time: 18:20 (AEDT)
Actual Departure Time: 18:46 (AEDT)
Arrival Gate: 28
Scheduled Arrival Time: 23:20
Actual Arrival Time: 23:18
------------------Aircraft Information------------------
ZK-OJN
First Flight on 22OCT05
First Delivered to NZ 16NOV05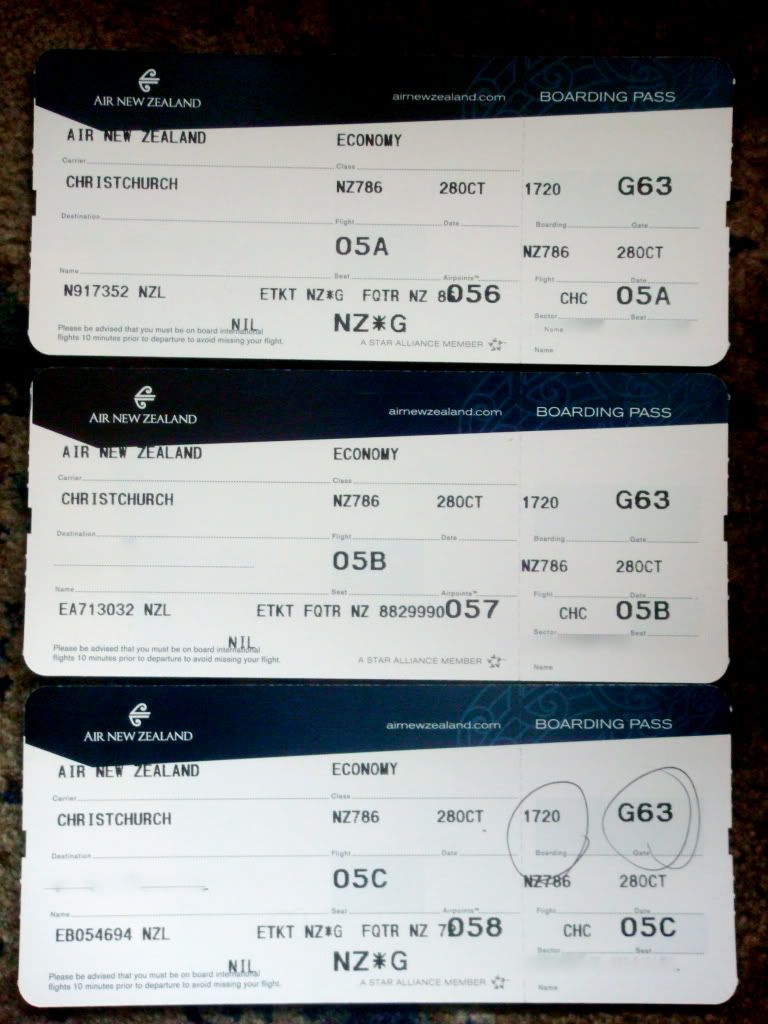 ------------------Tuesday 29th October------------------
A usually short drive from Mosman on Sydney's North Shore to Mascot Airport took a while today, we hit some major traffic on the Eastern Distributor but cleared after a 20 minute crawl through the cities tunnels. We were at the airport not to late, around 10 minutes to 5 in the evening, check in was a breeze in the Business / Star* Gold queue and got our preselected seats of 5A,B&C in the new Space+ section of the A320.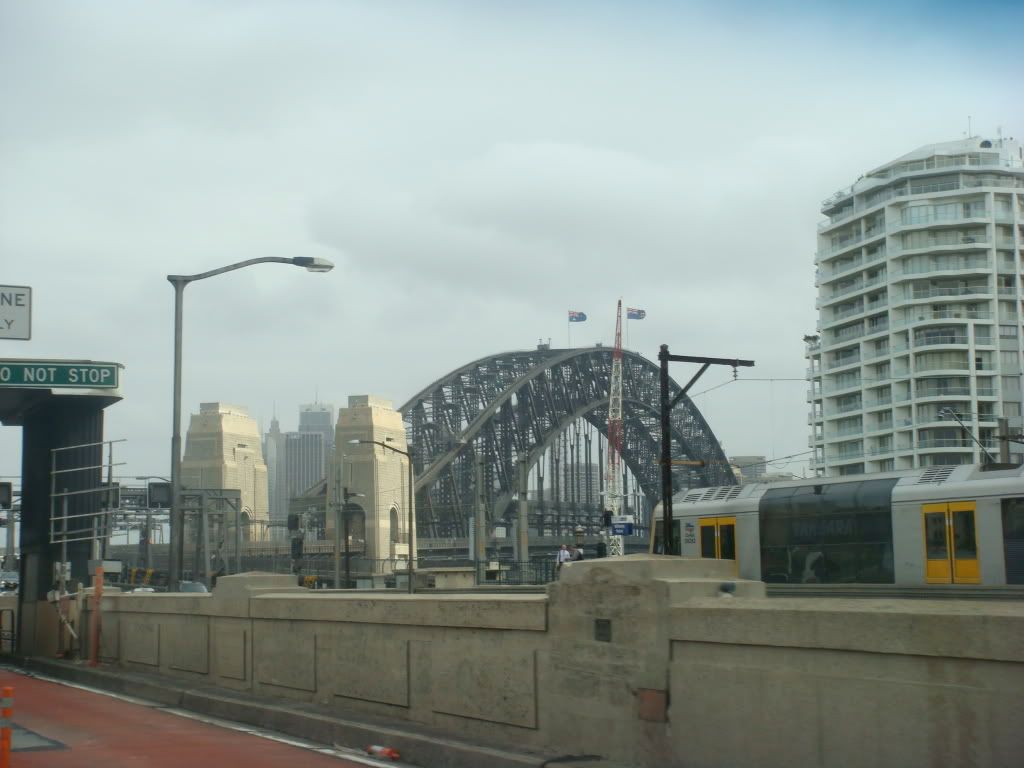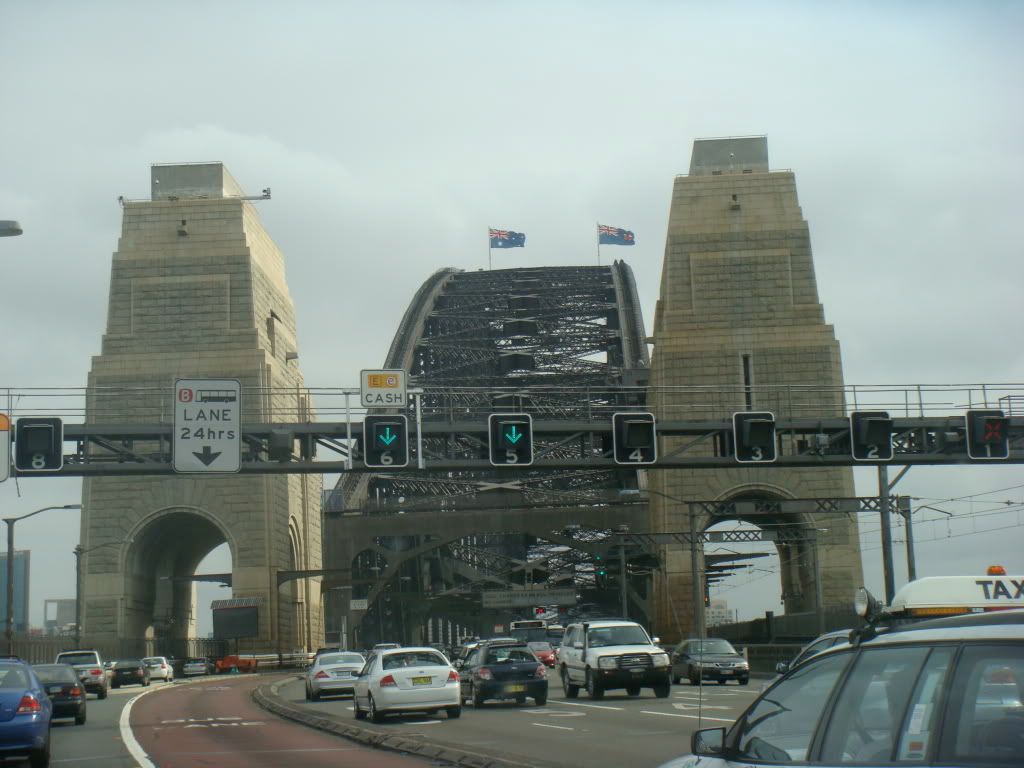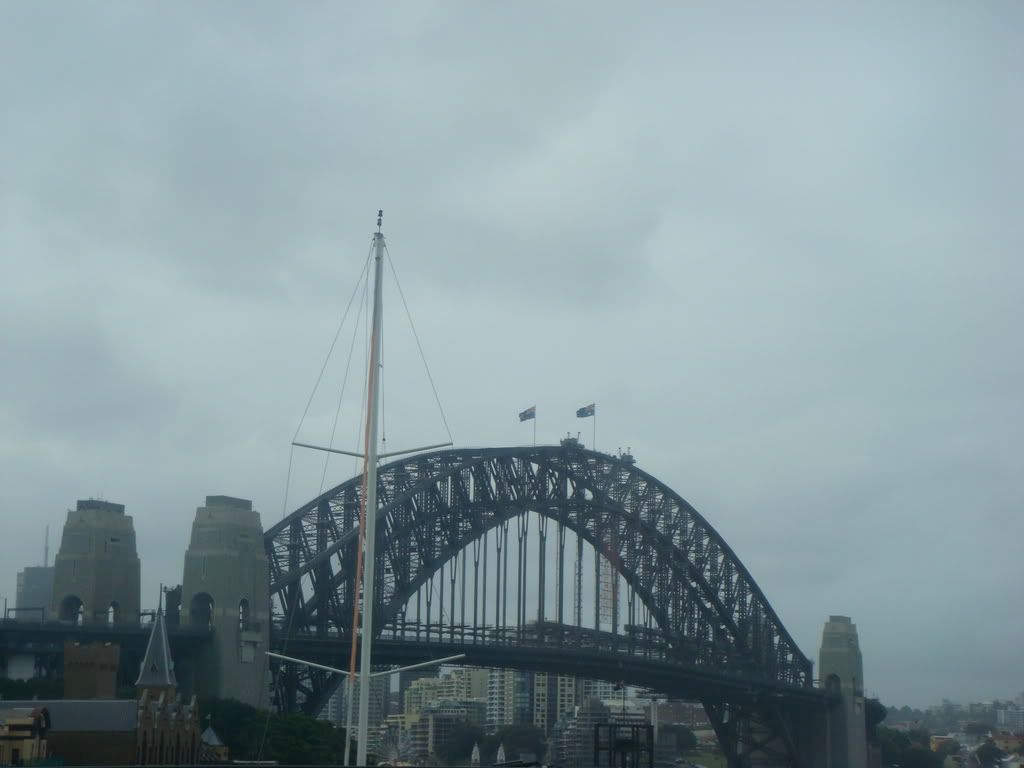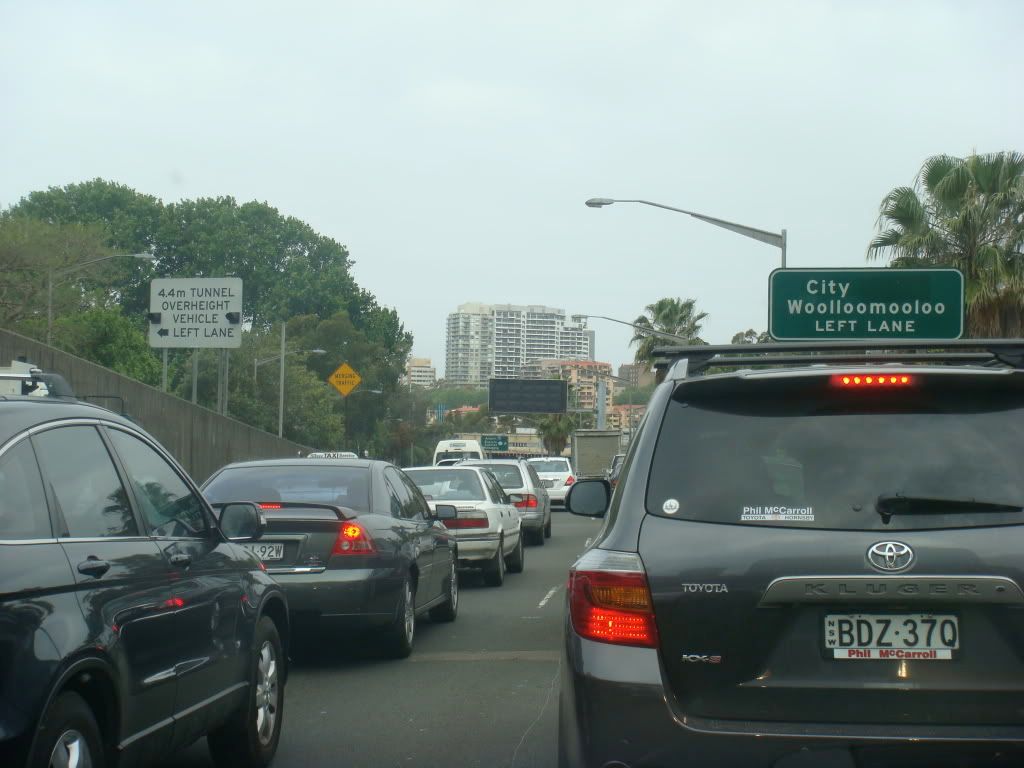 After passing quickly through the express customs & security queues in the temporary customs hall we did a quick bit of duty free shopping. We were then on our way to the NZ Lounge, the staff were extremely friendly in this lounge as always, the food selection was decent with several hot dishes available.
West Pier Departure Lounge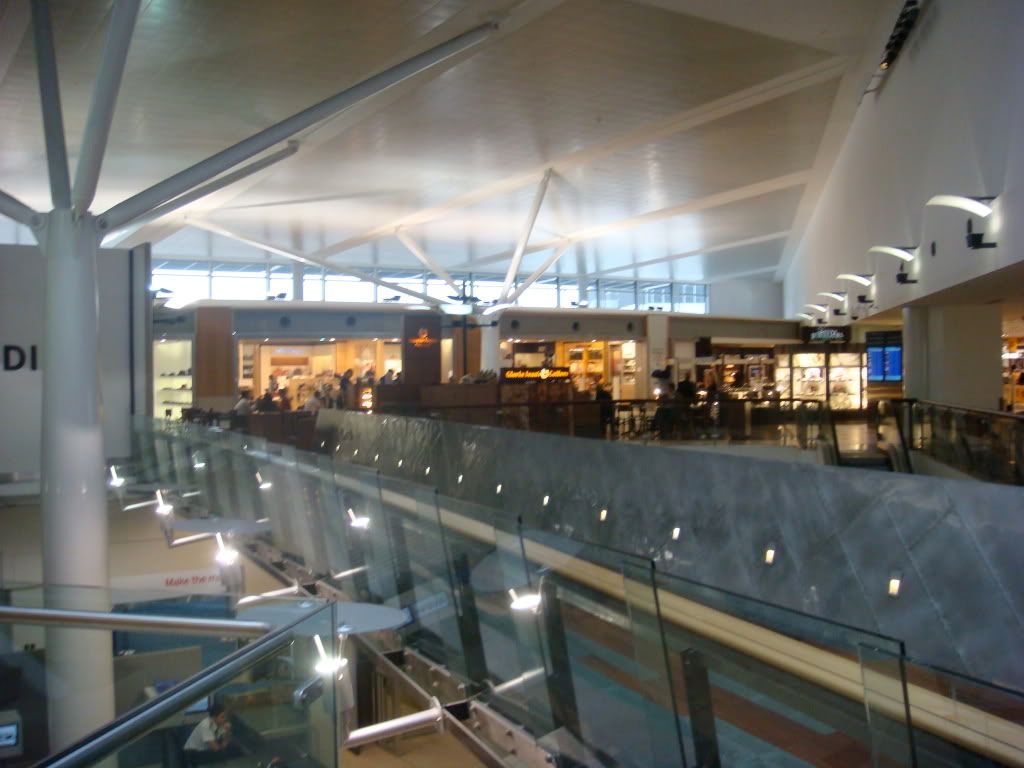 Air NZ Lounge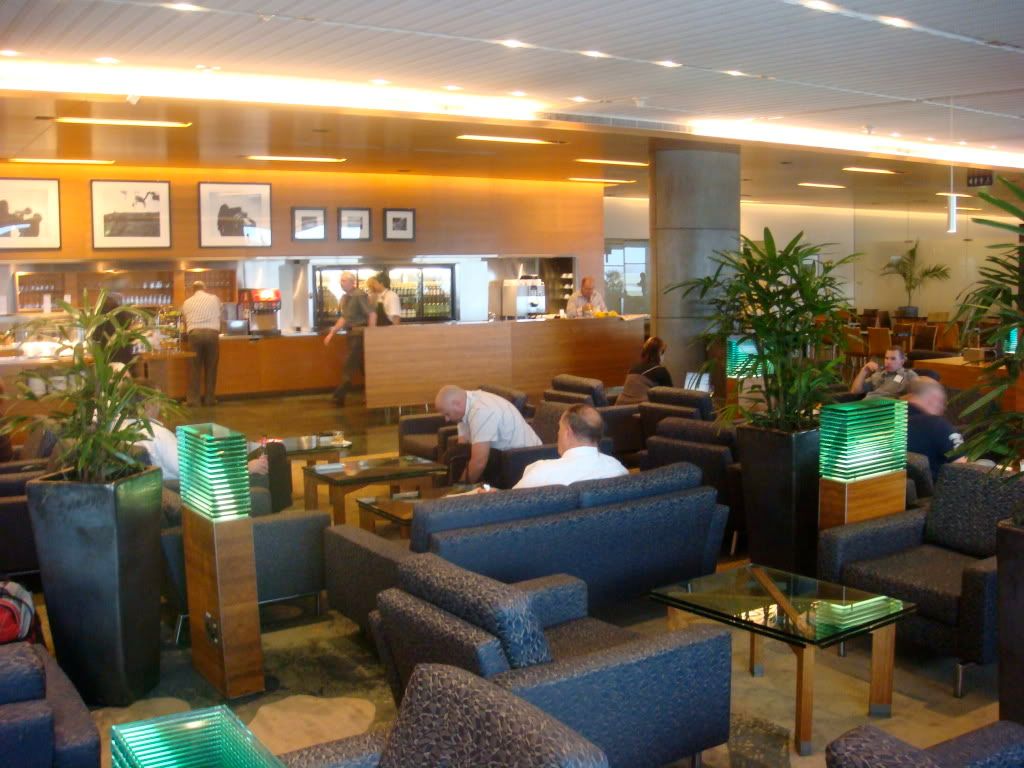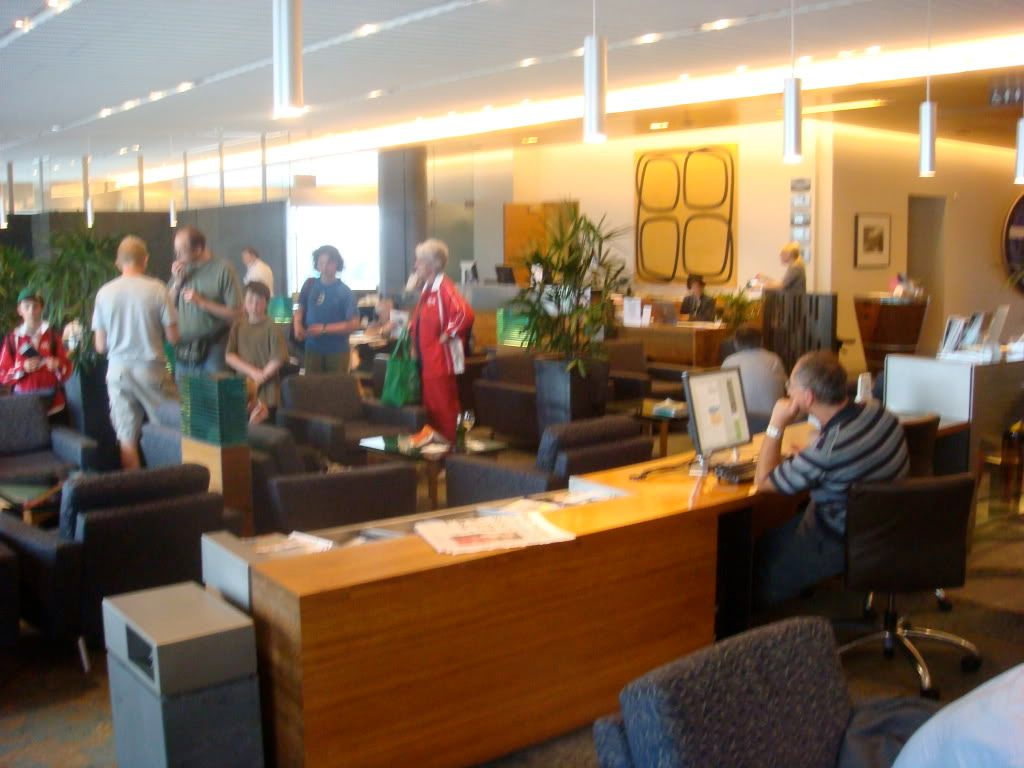 The Lounge in Sydney has some excellent features, plenty of workspace with computers as well as Wi-Fi and many seats to relax and watch aircraft movements. Two Air NZ aircraft pulled up in front of the lounge, a 767 to AKL and the 320 to Wellington, ours to CHC was tucked around the corner.
Spotting at SYD wasn't to bad on this late afternoon. KE, CA, DJ, BA, NZ, SQ, JQ amongst others made an appearance this afternoon. It was an average day so not the best light for snapping.
767 to AKL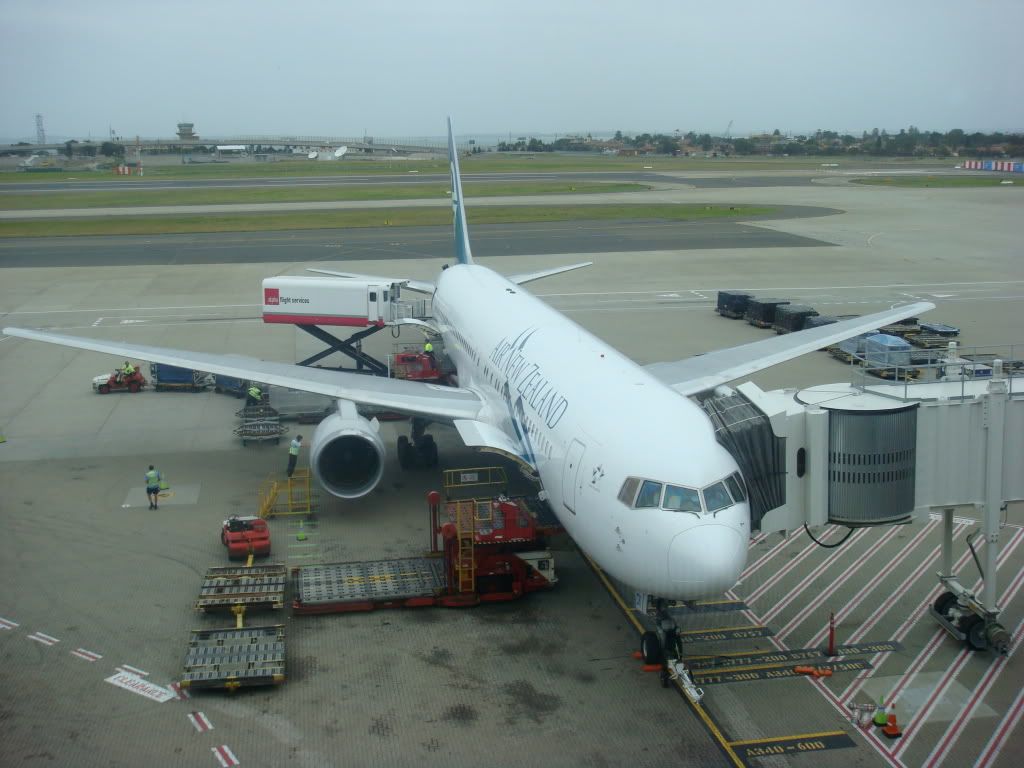 Waiting for Red-Eyes home to North Asia, KE and CA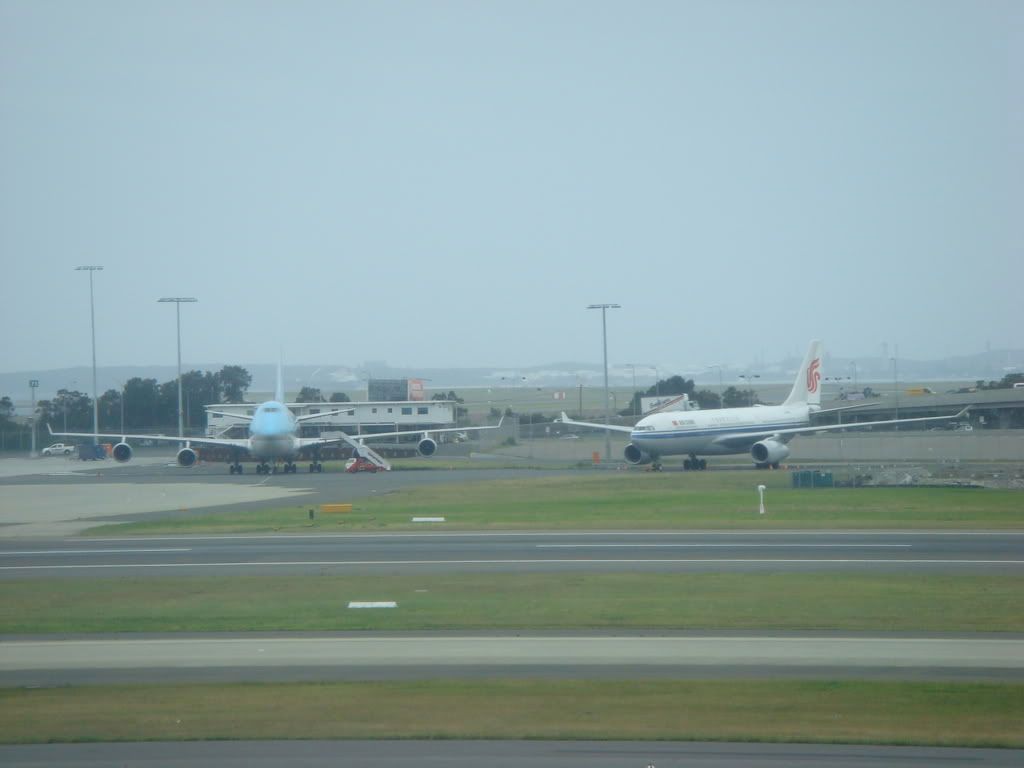 SQ77W Arriving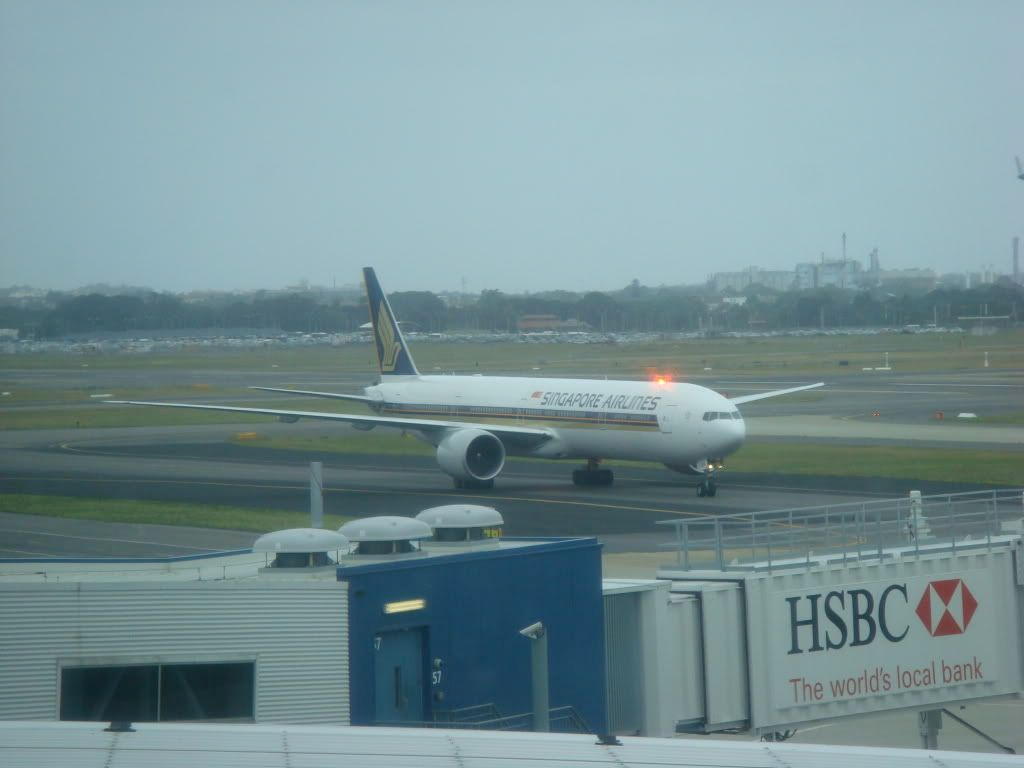 DJ from Nadi later head for Christchurch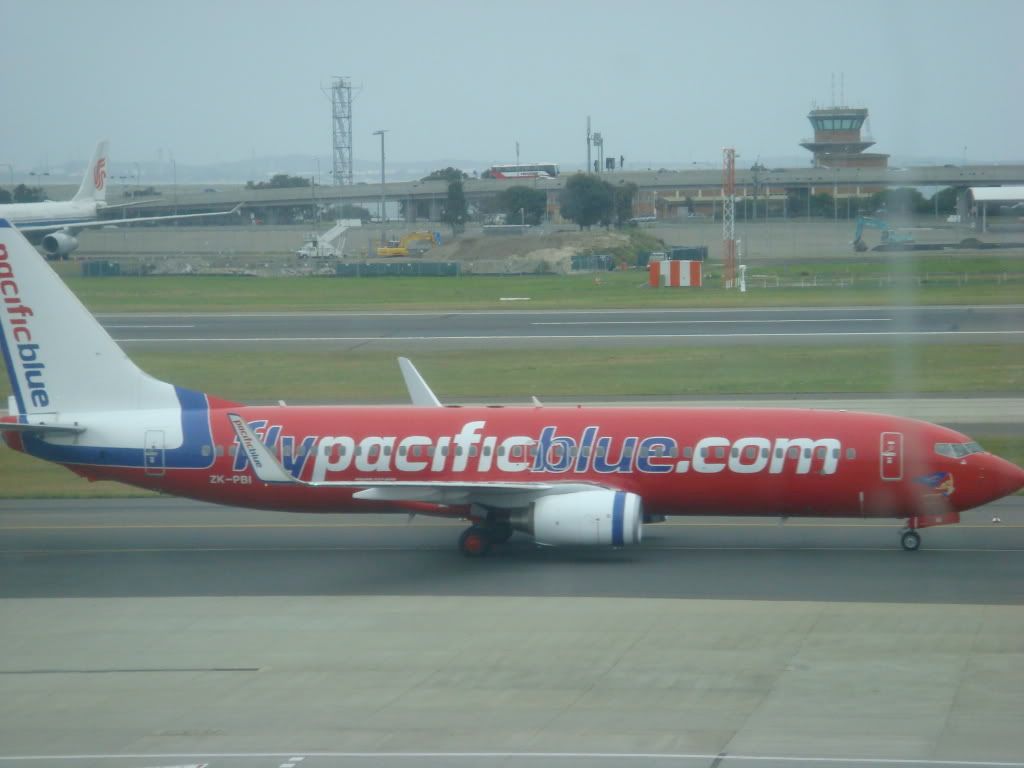 2 Competitiors of the Tasman NZvsDJ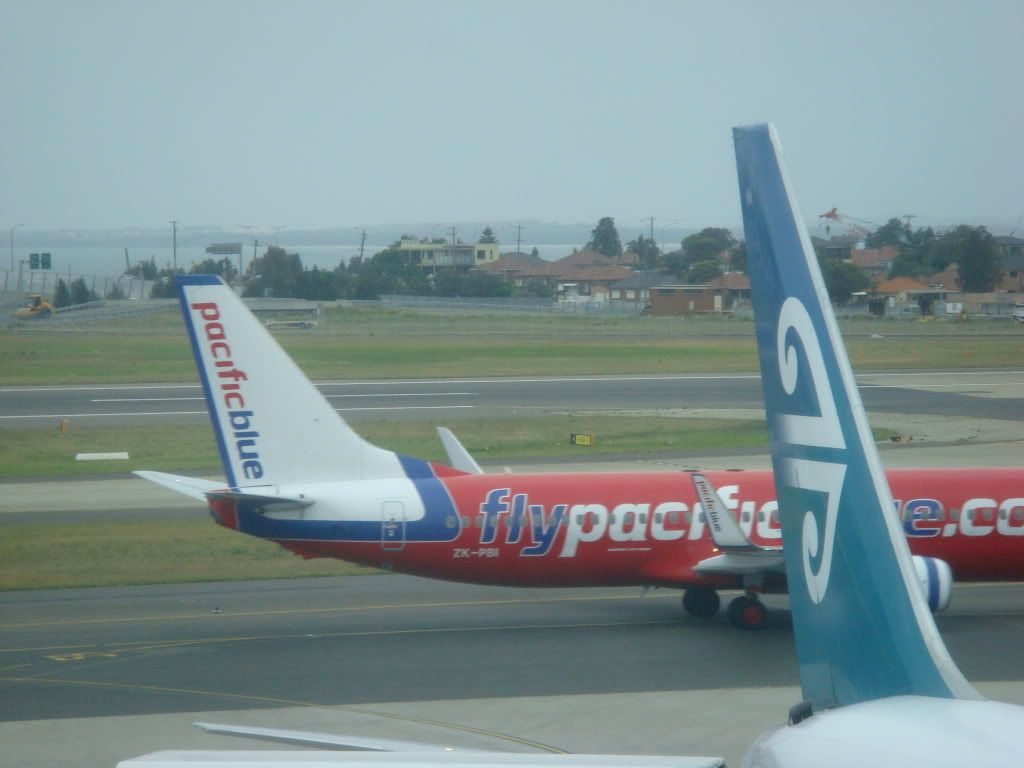 BA heading home to LHR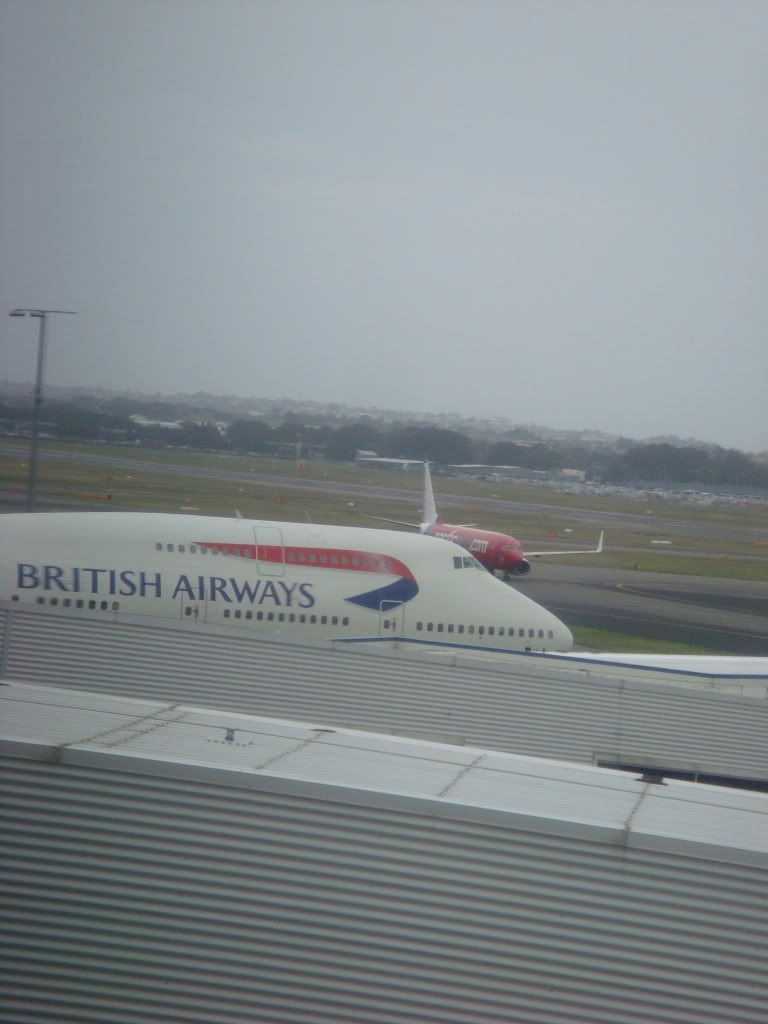 Hi Fly 333 Wet Lease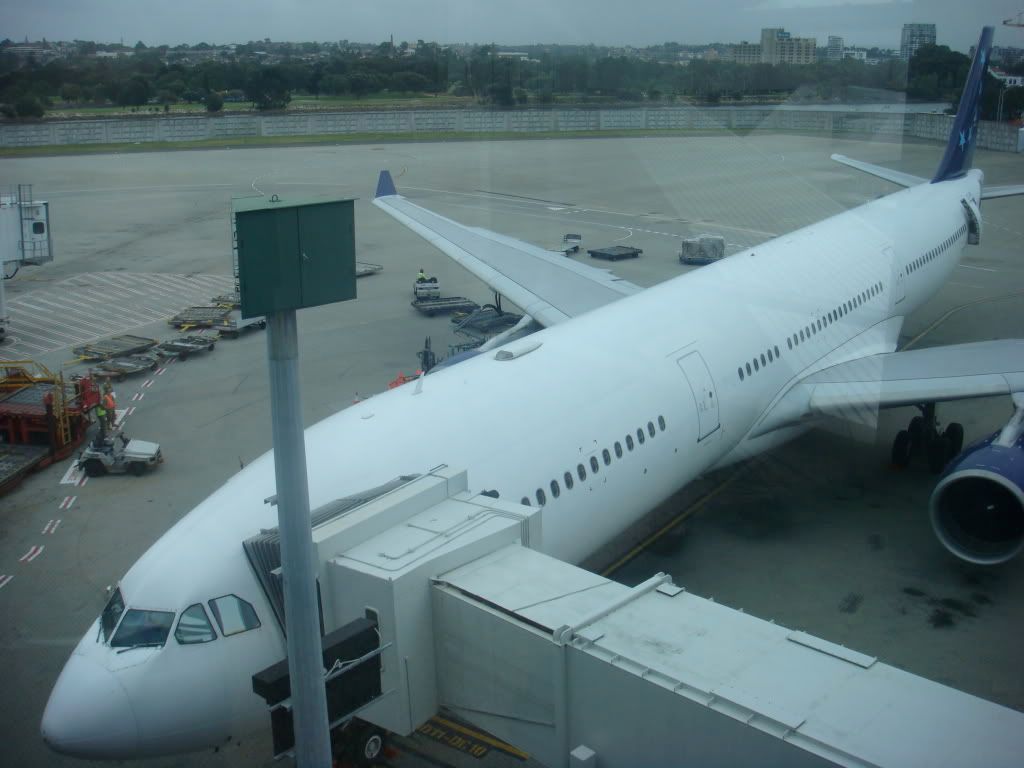 Our Plane to CHC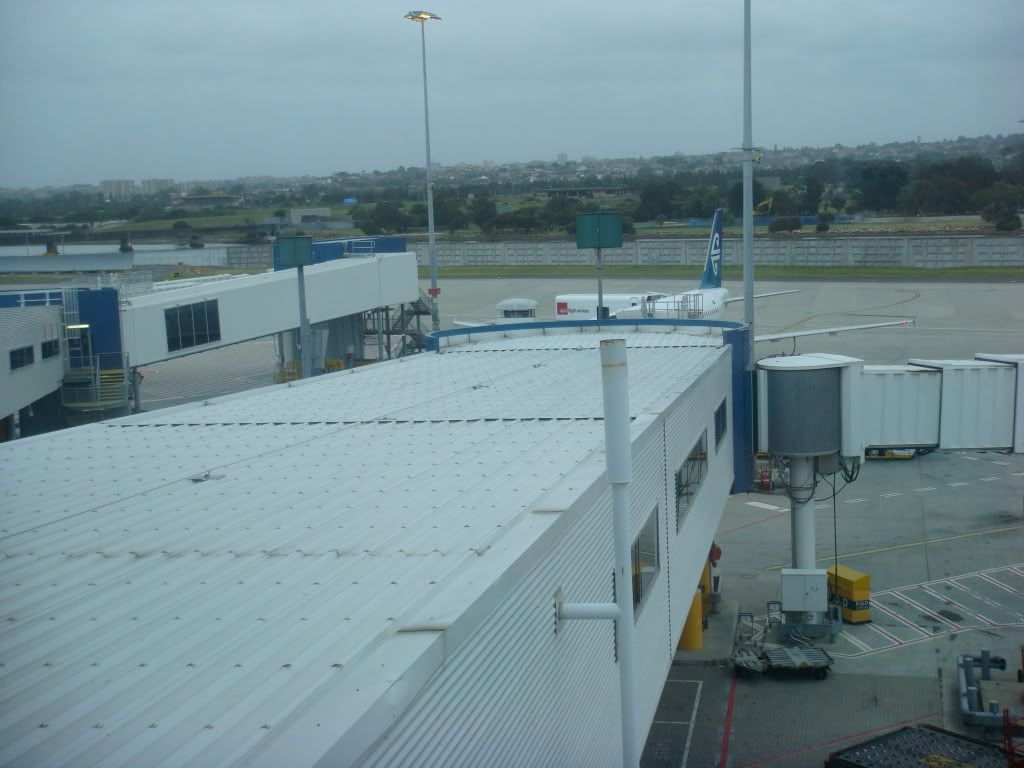 The Mighty 77W
Boarding began slightly late just before 6pm. The queue was short and we were on-board in no time, We were underway slightly late, had to wait for a HiFly A330 wet leased to the Royal Australian Air force to push back next to us
ZK-OJN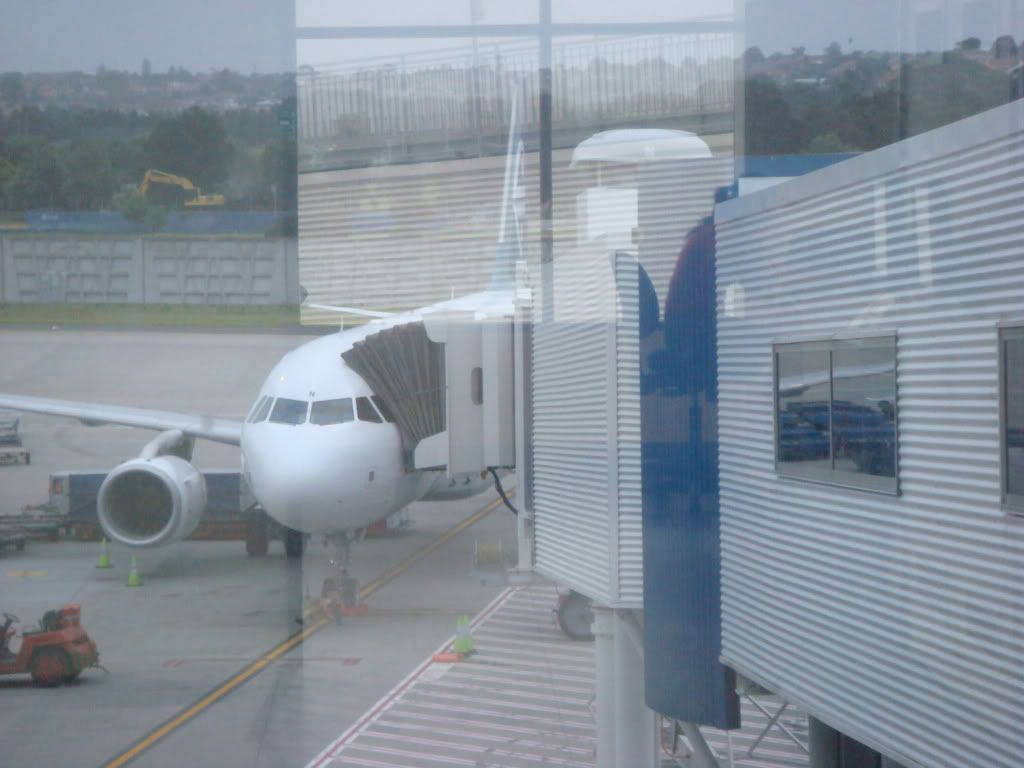 Walking down the long Pier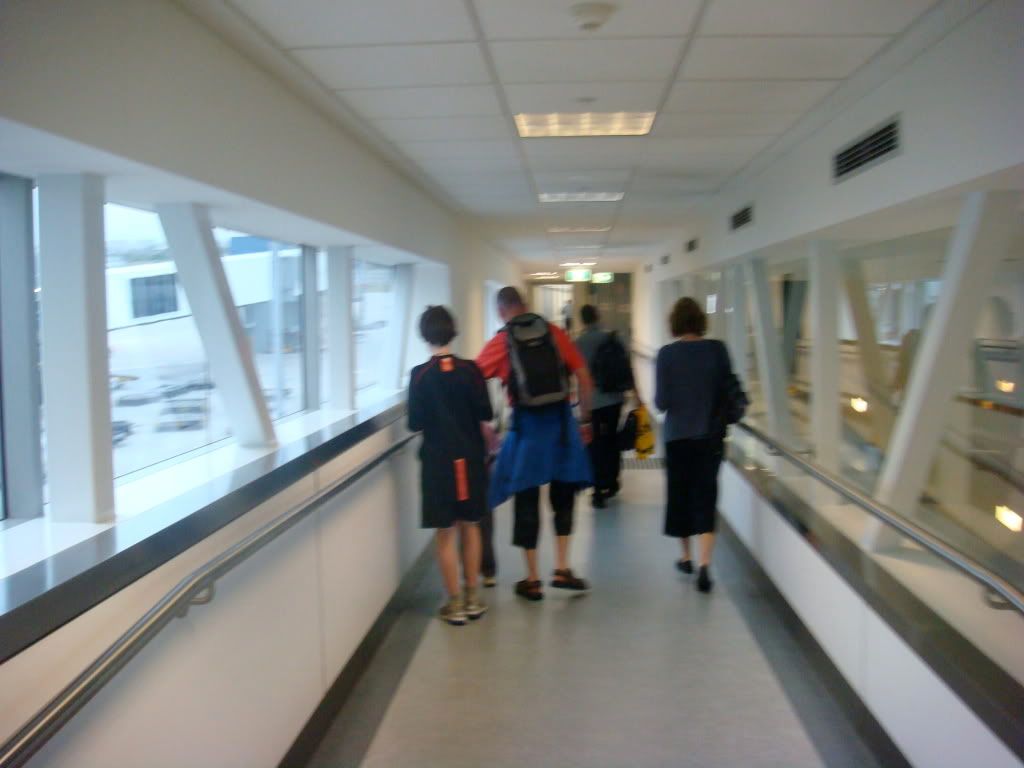 First look at the new Interior for me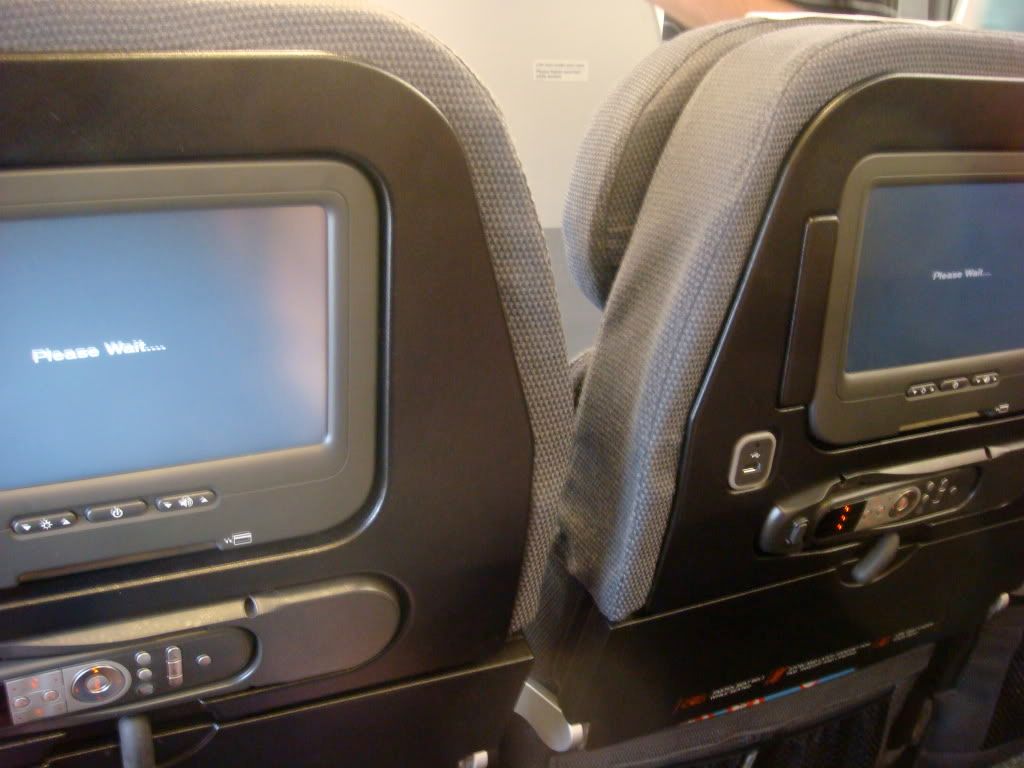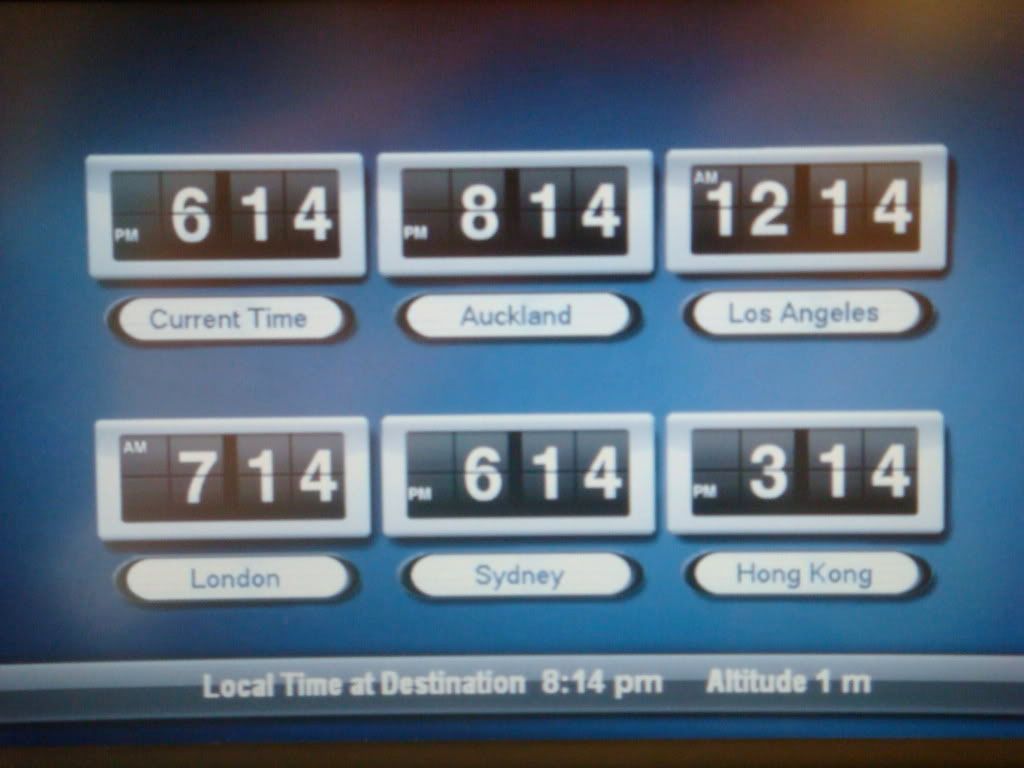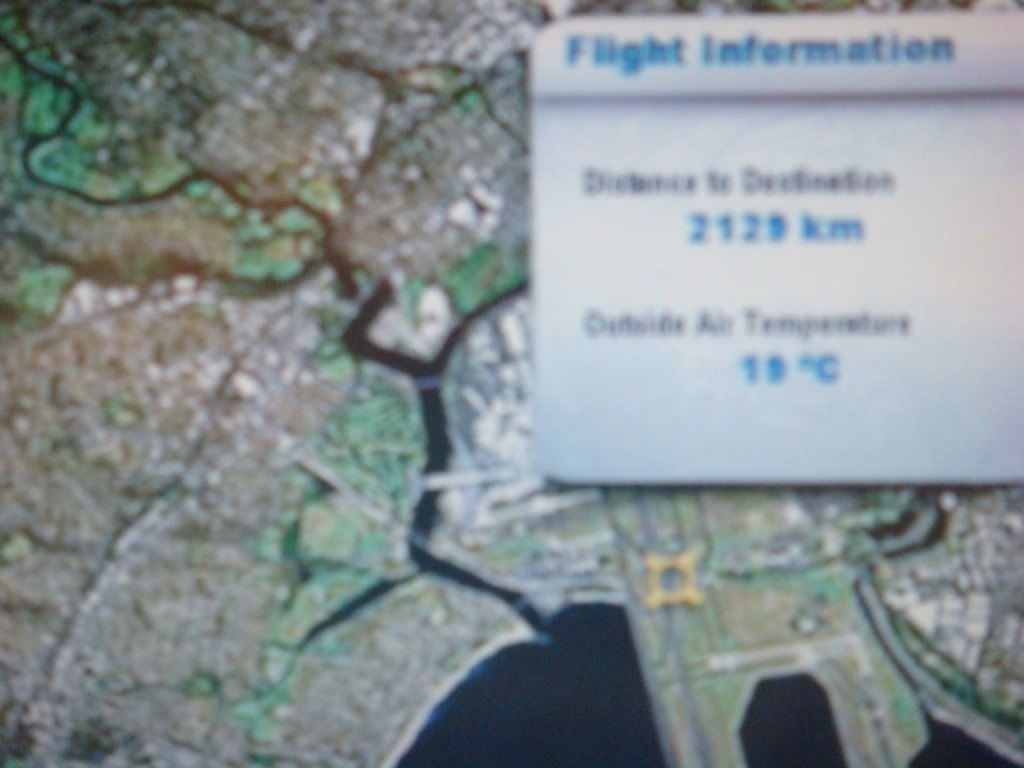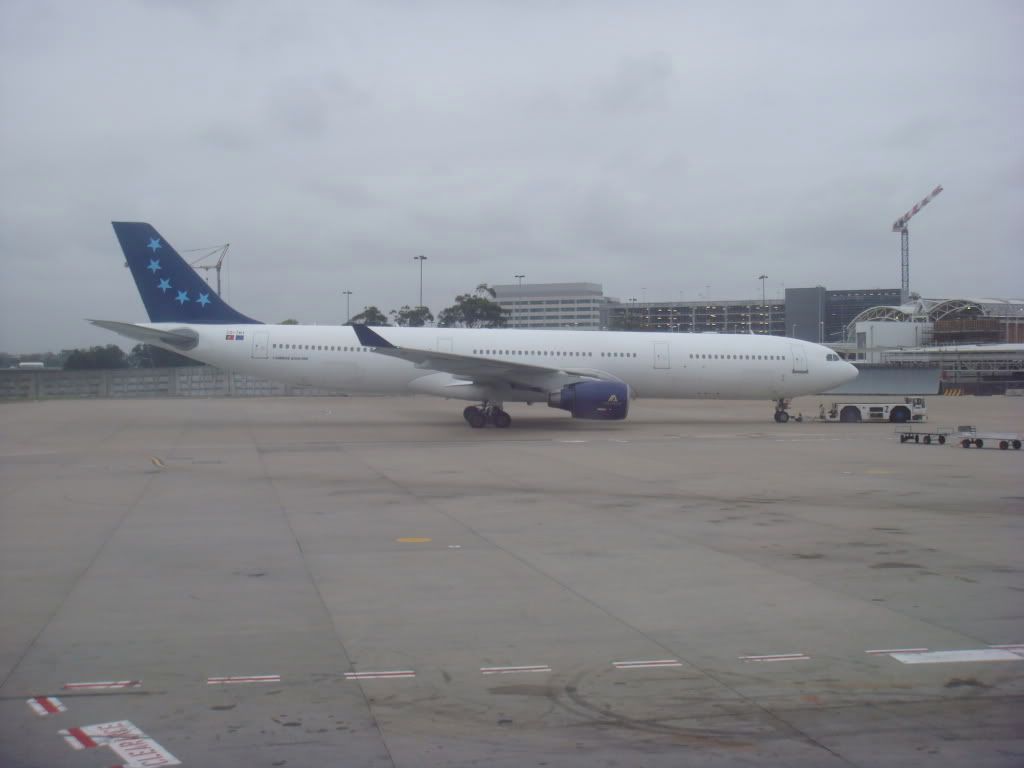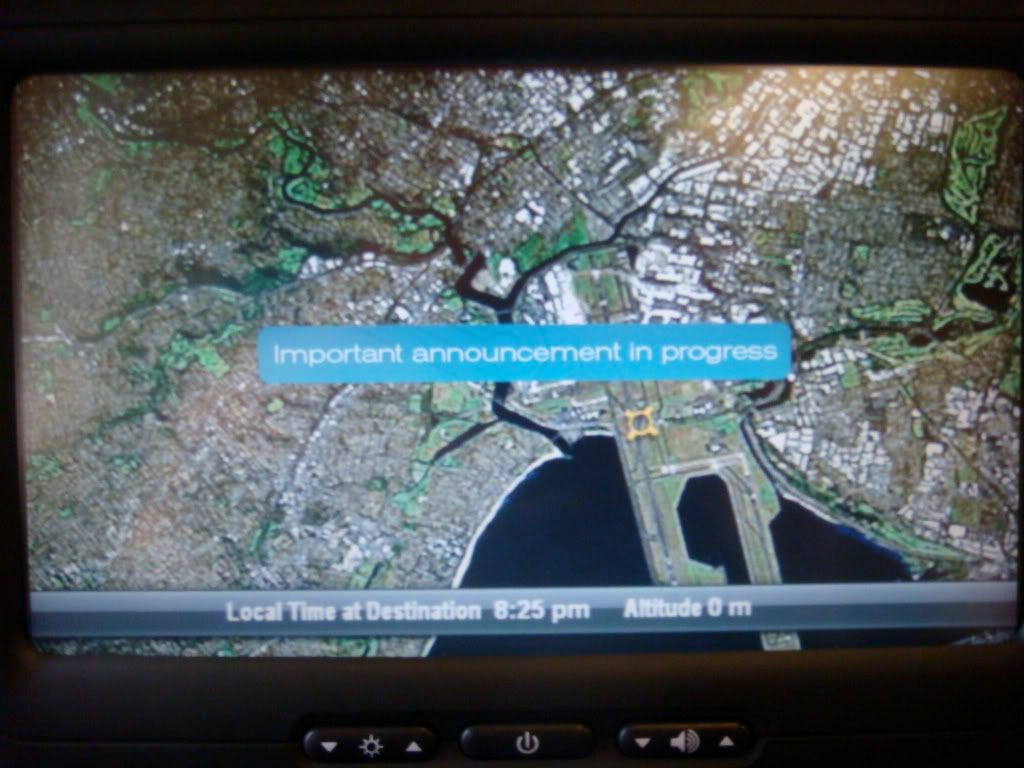 The Space+ seating is great. The legroom is excellent and the seat felt really roomy, as well as comfortable, it was great having a USB port to charge my cell-phone as well.
View from 5A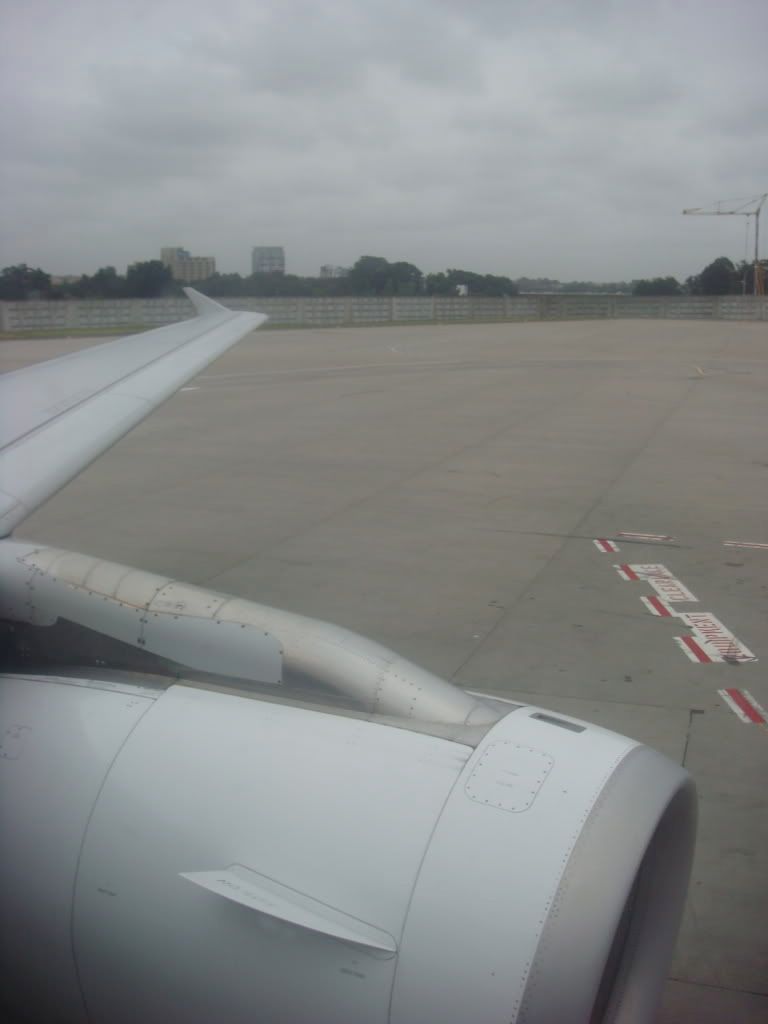 Bye Sydney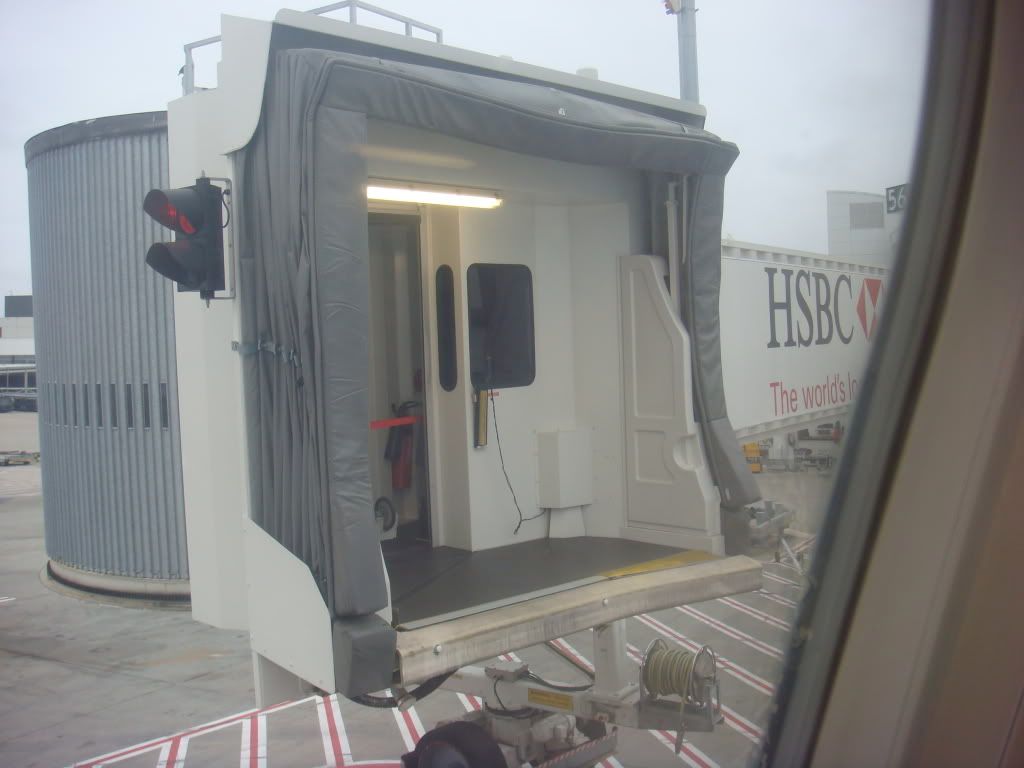 My favourite Air Show screen. The Flight Controls!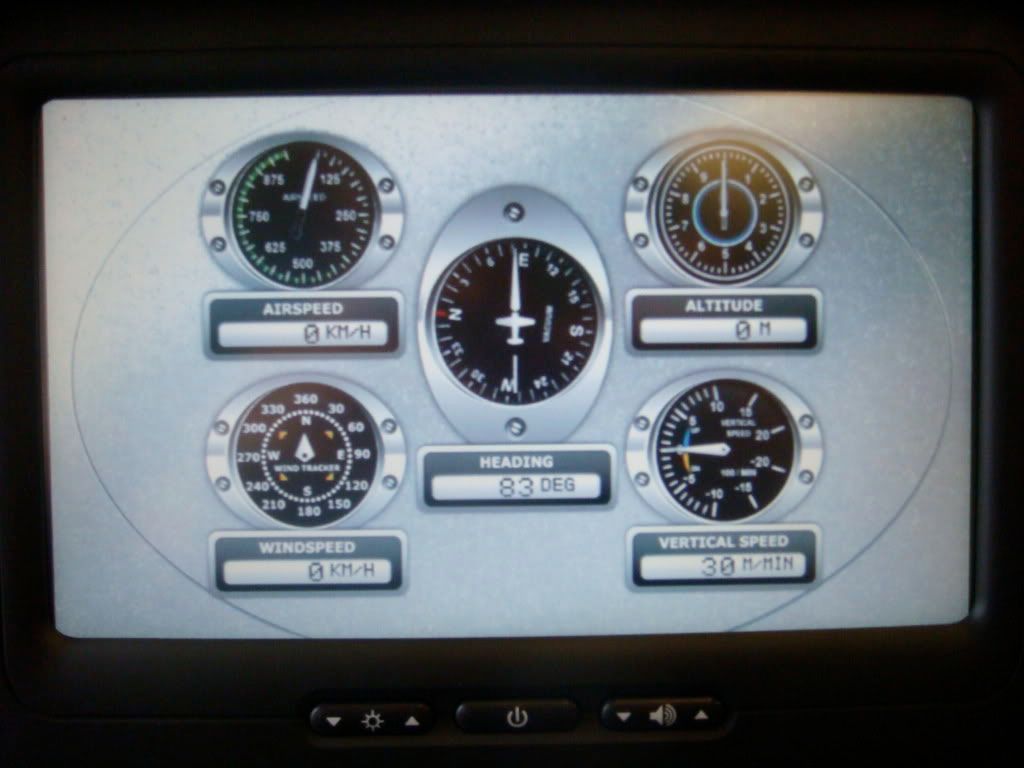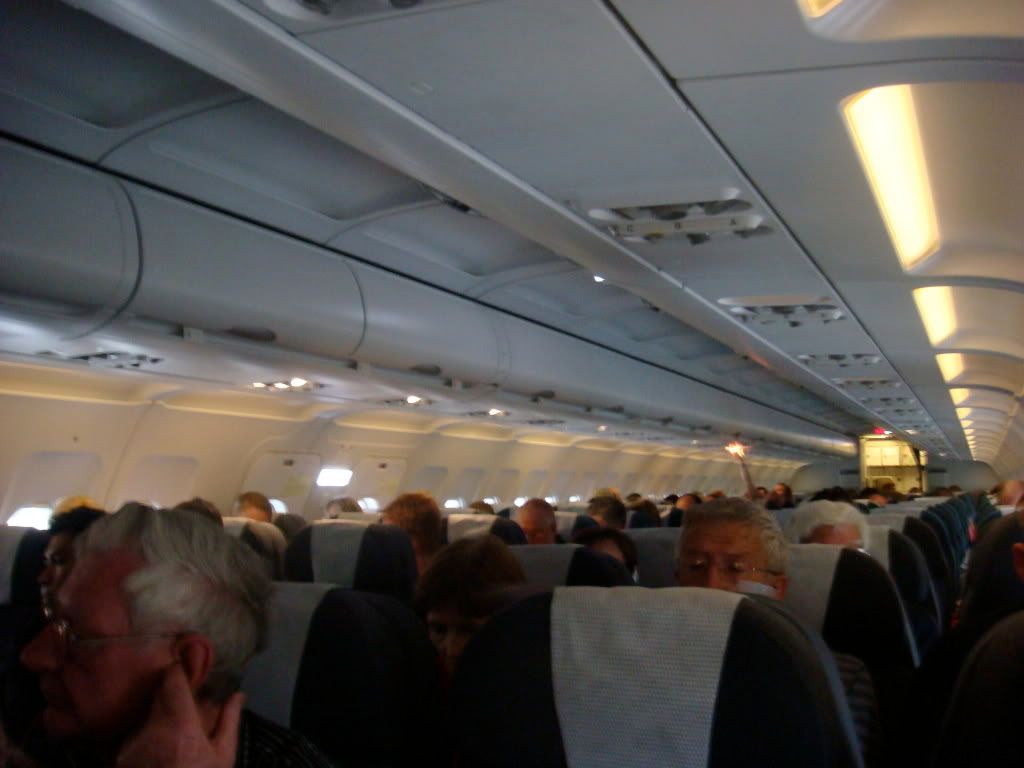 The Captain announced the flight time of just over 2 hours 30 minutes with a short taxi around T1 to runway 16R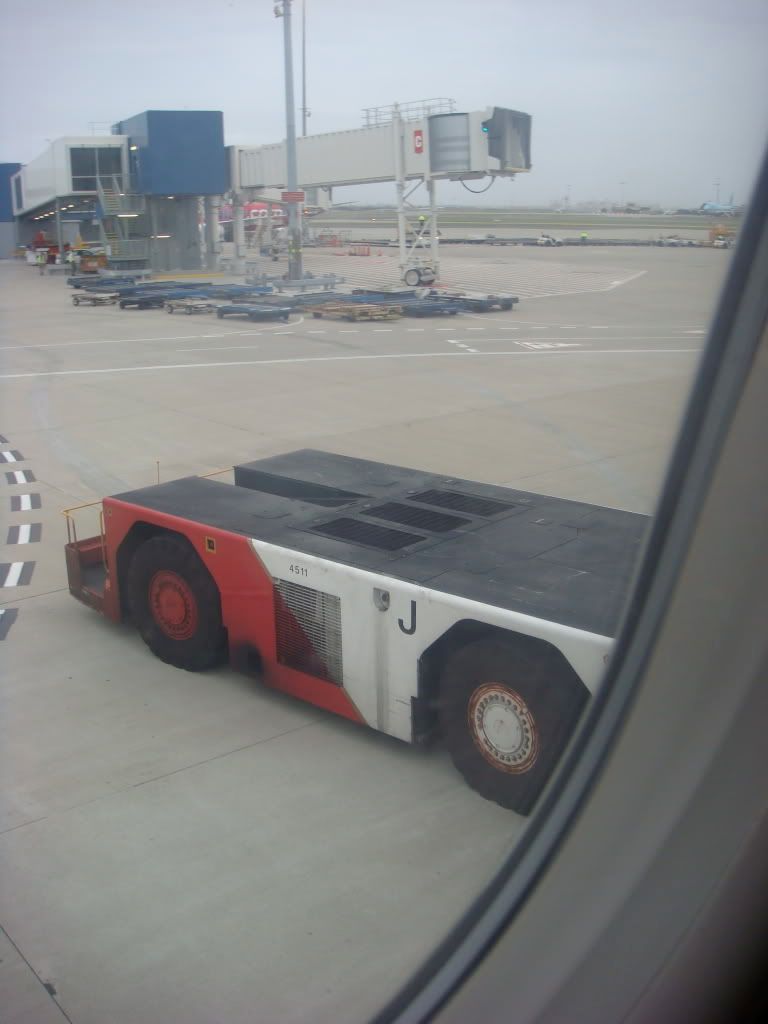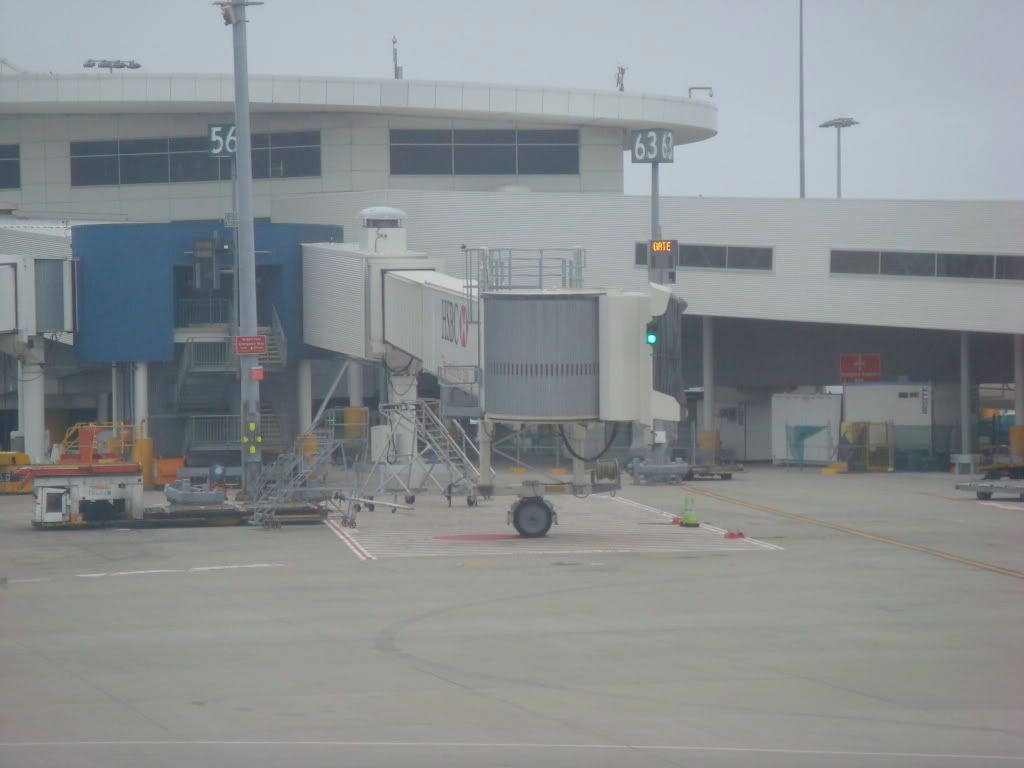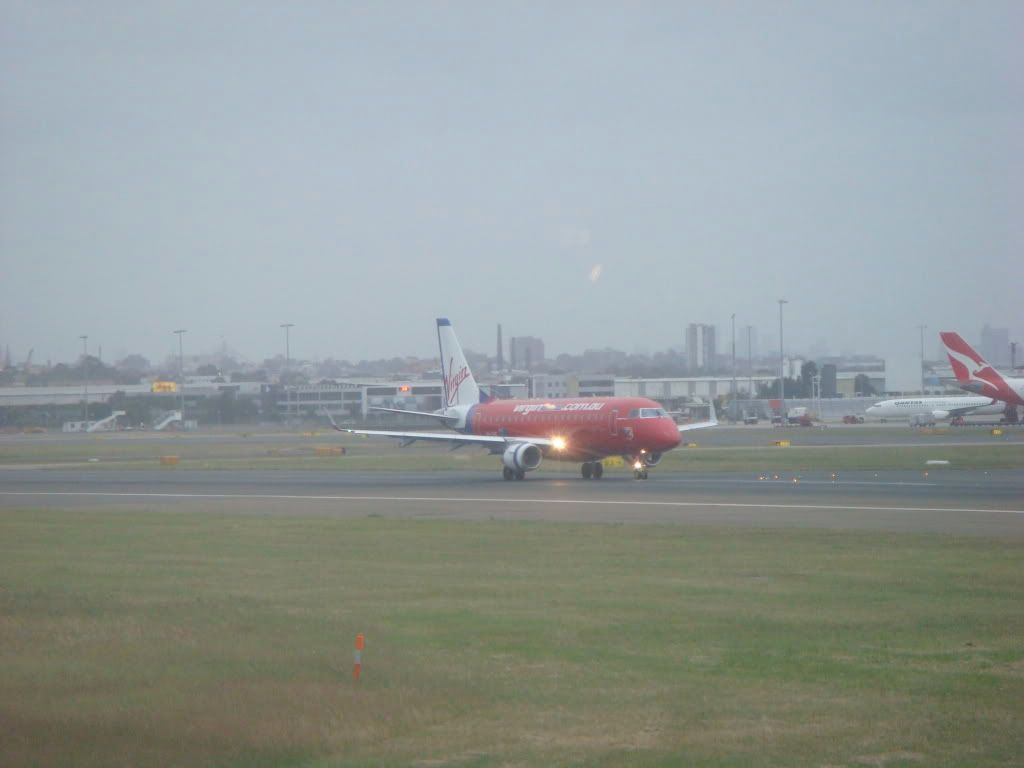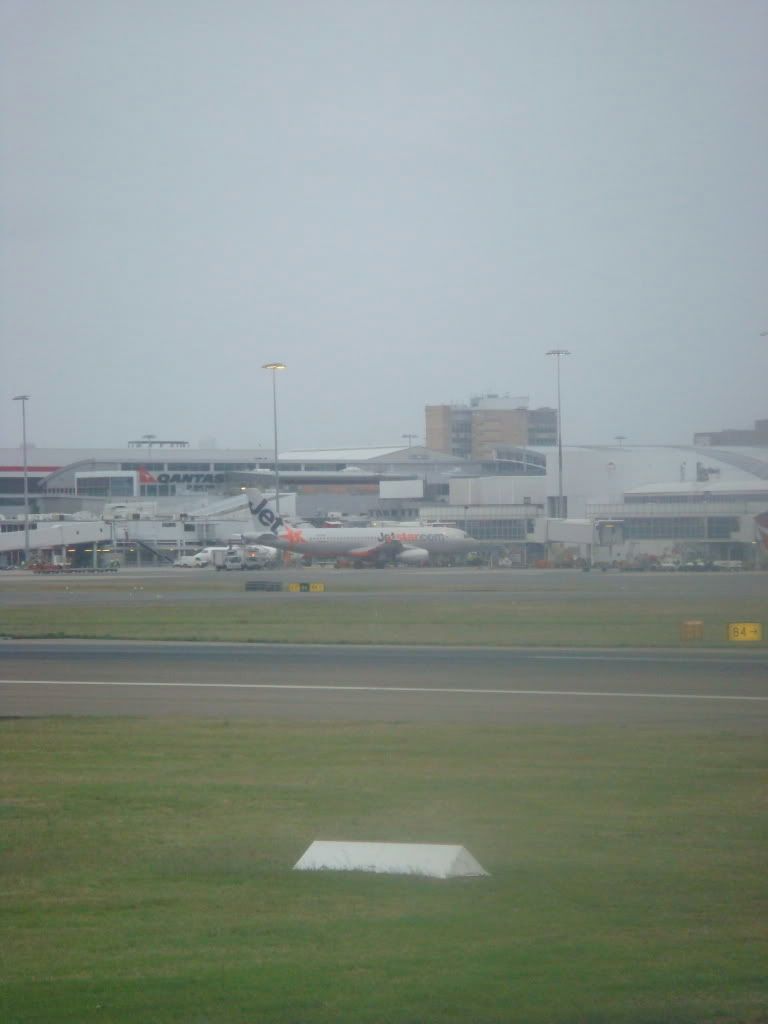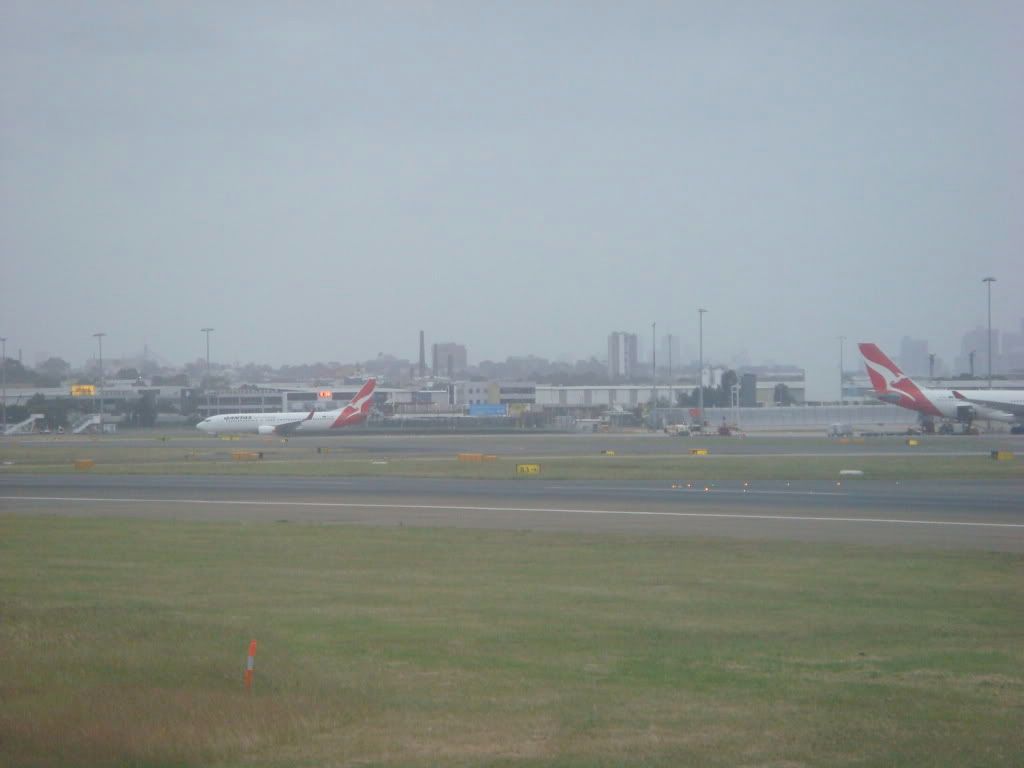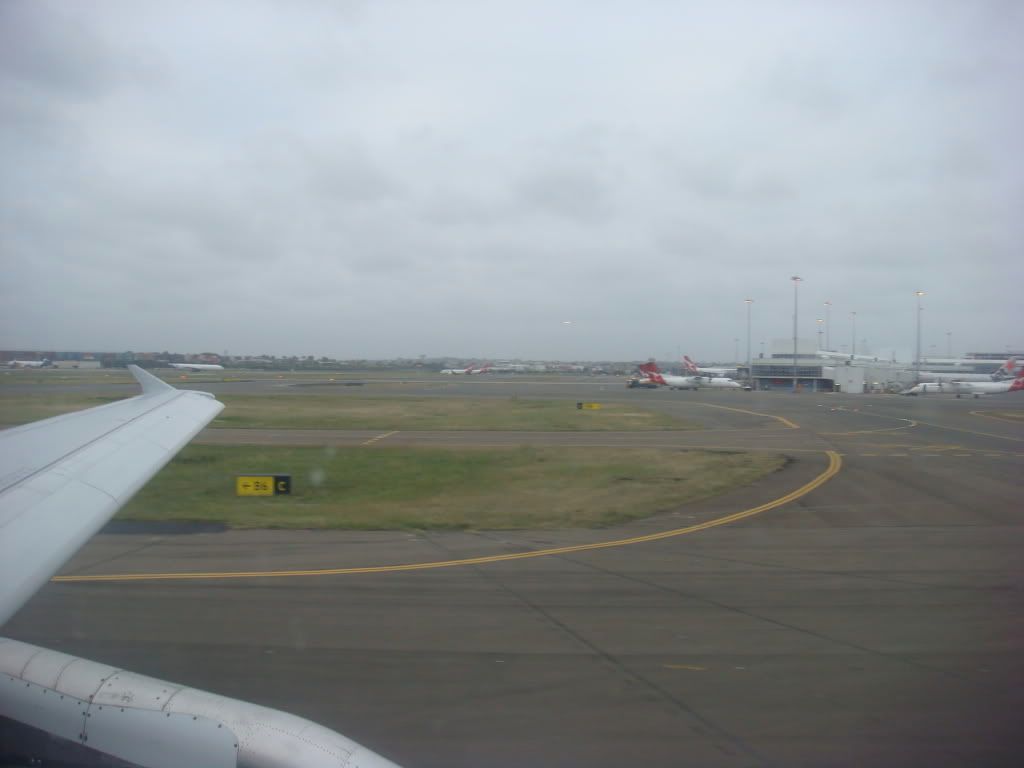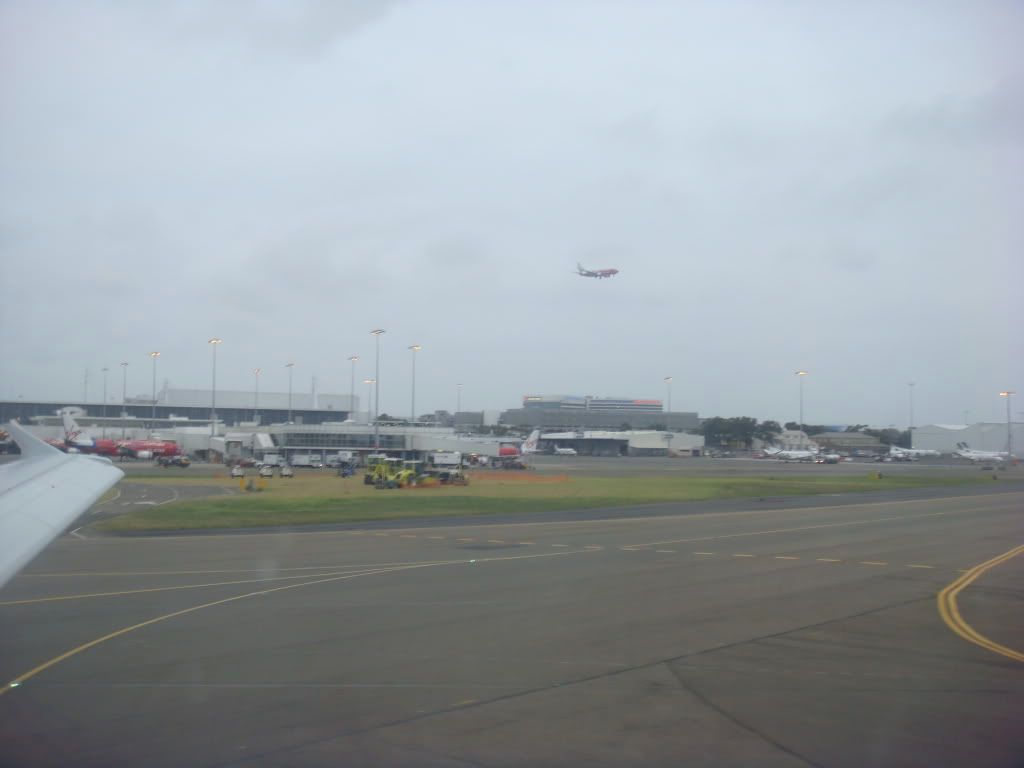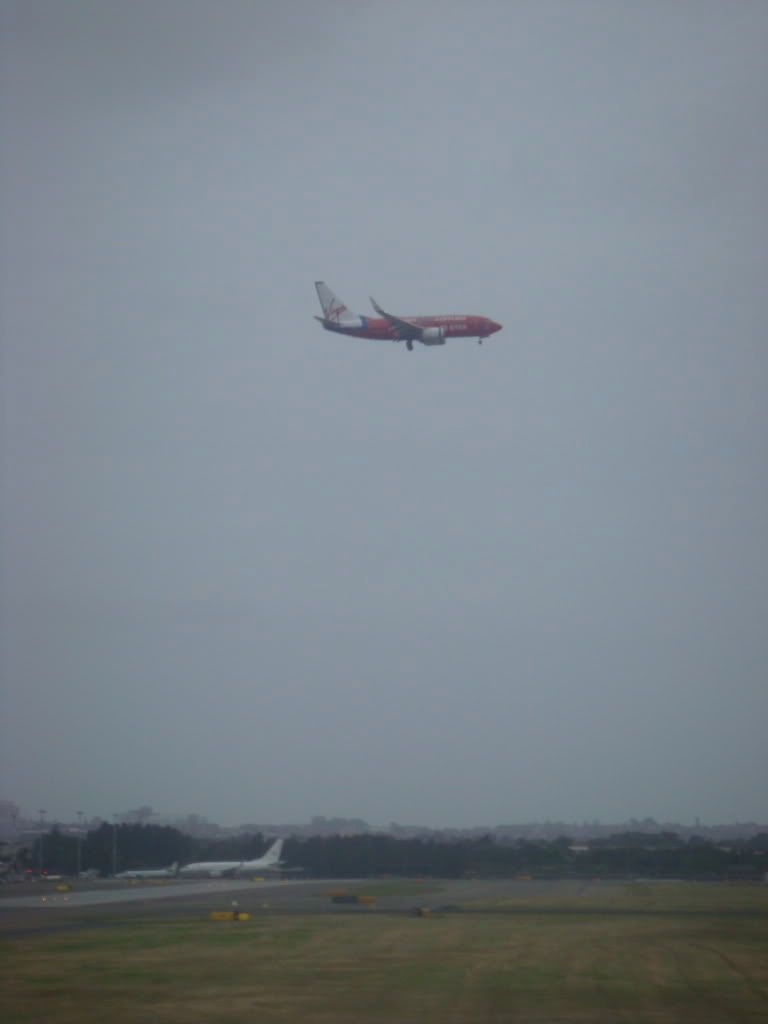 Air bridge cemetery haha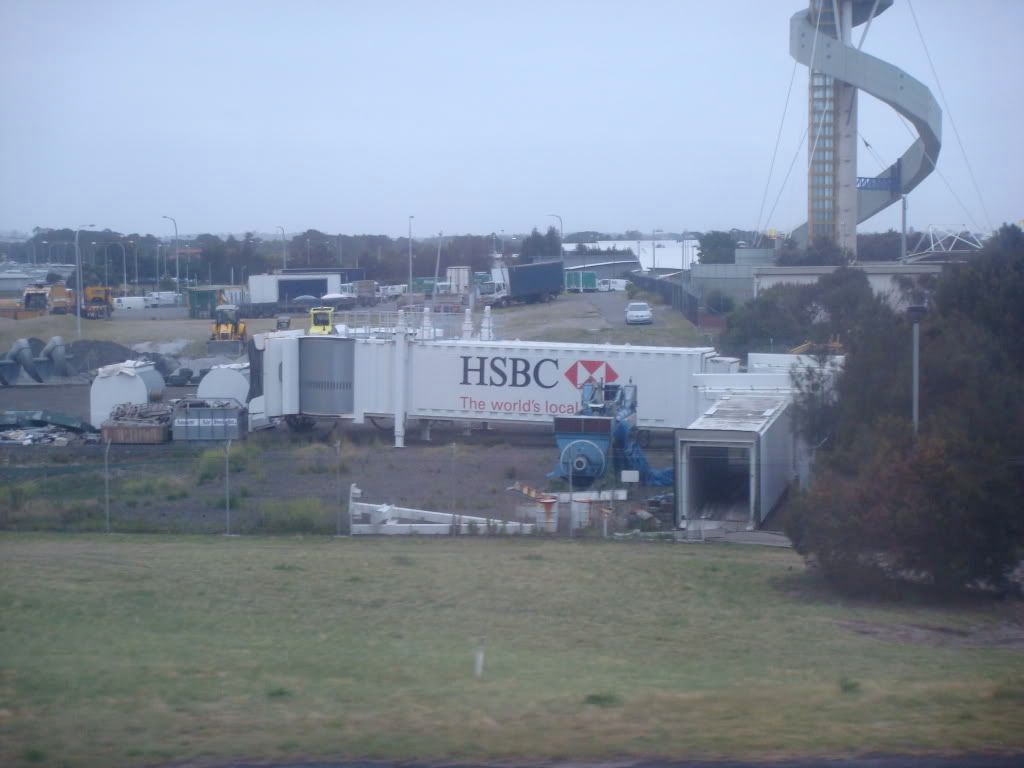 Over the M1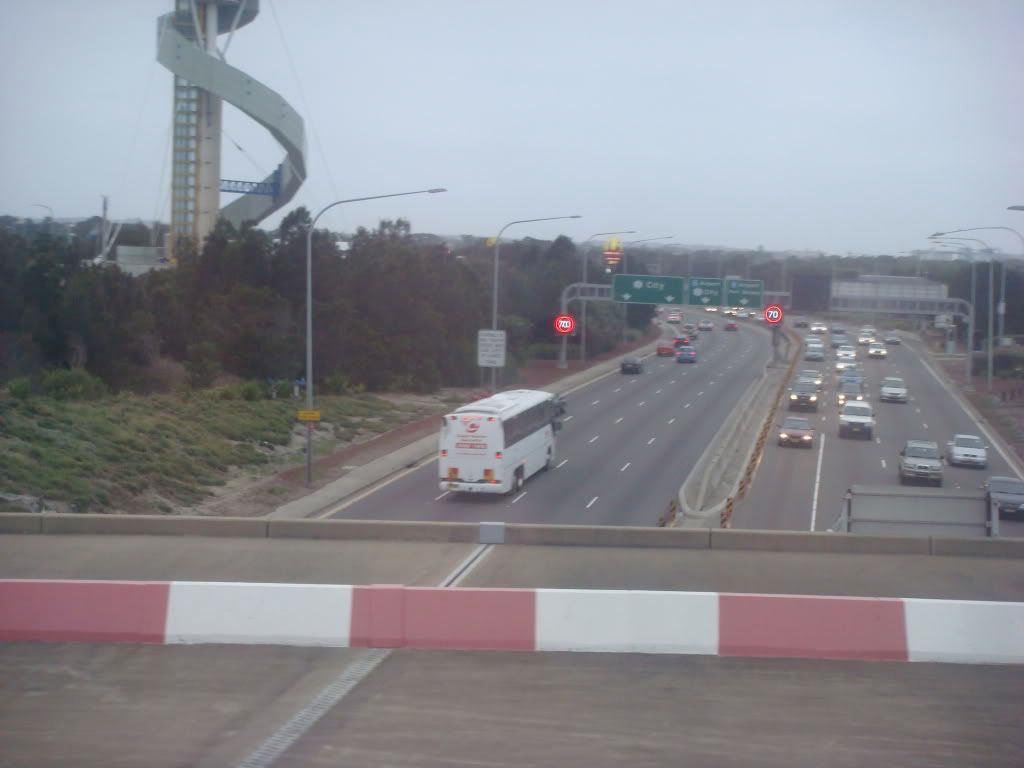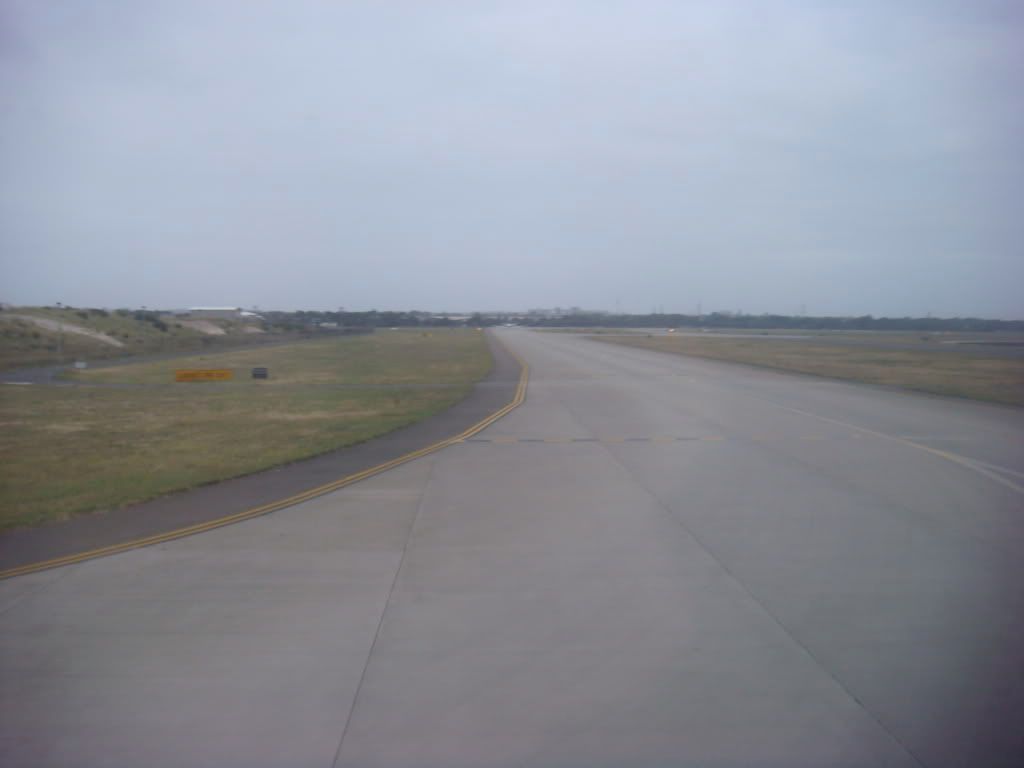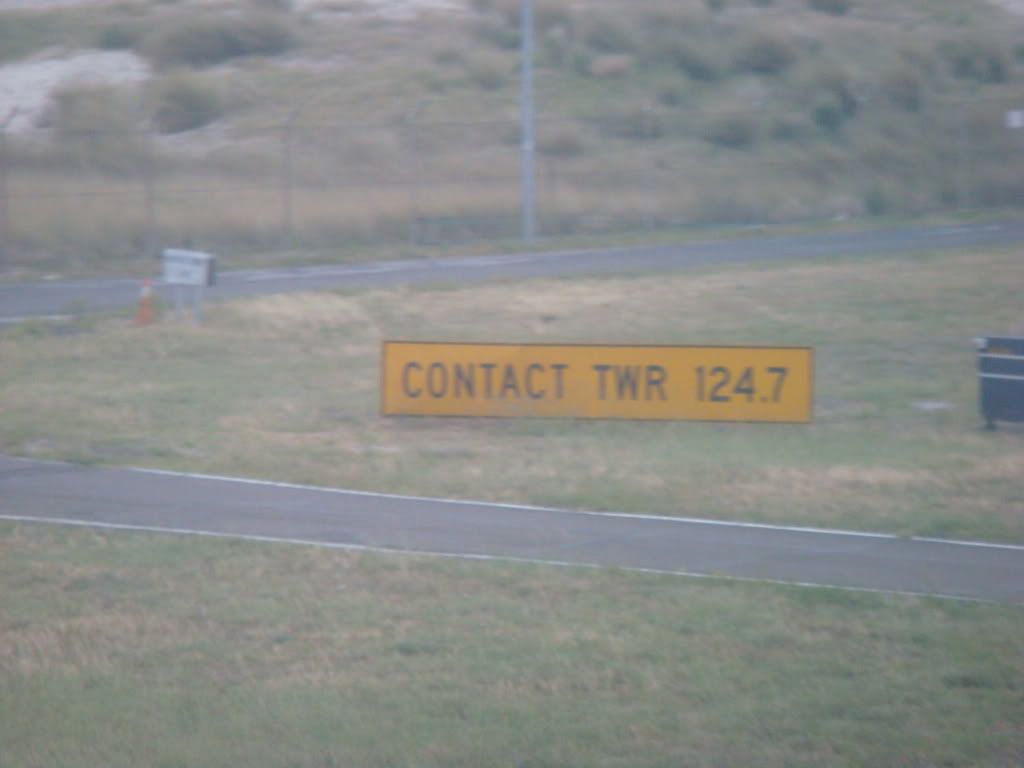 SYD Tower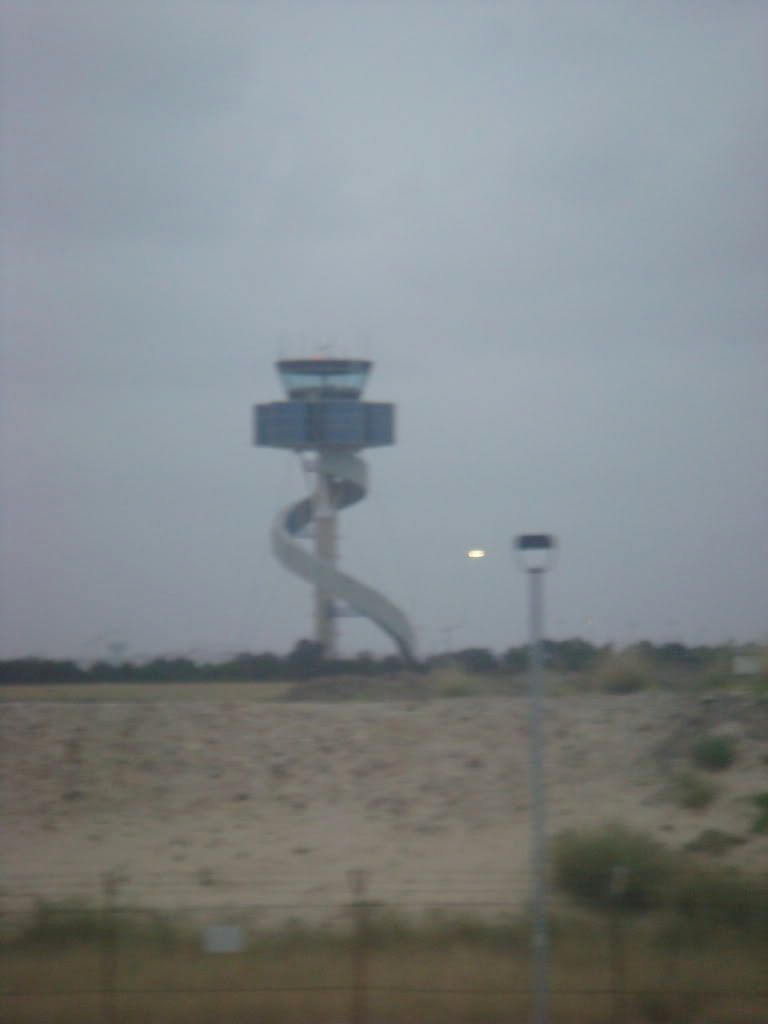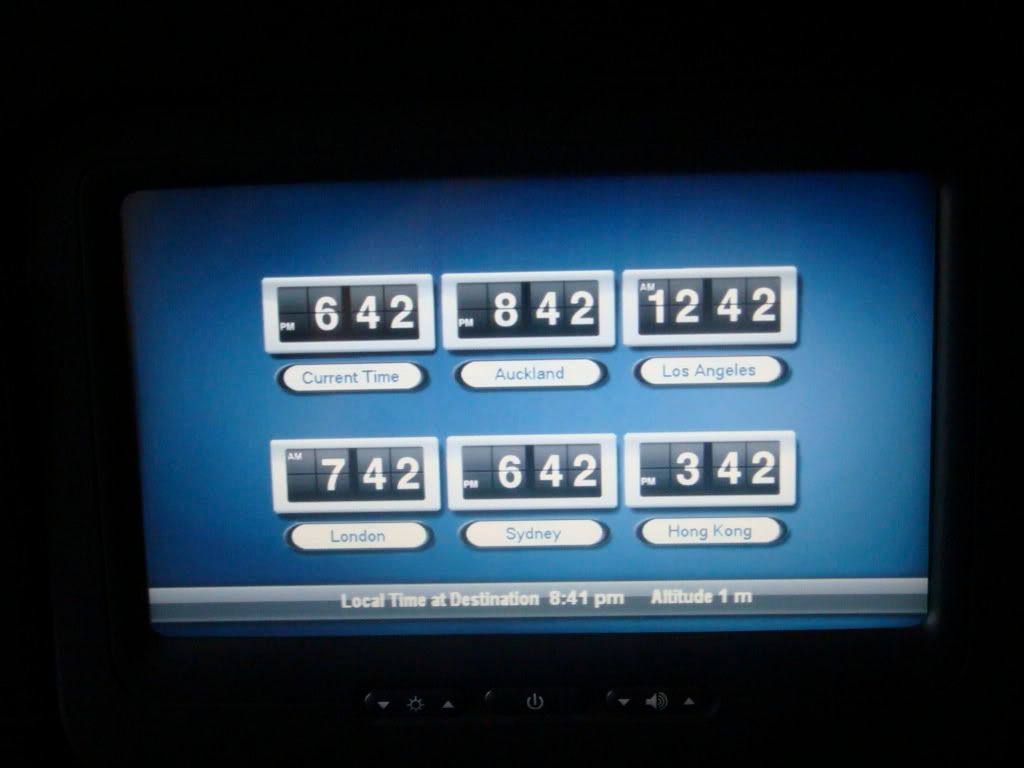 Sydney CBD in the distance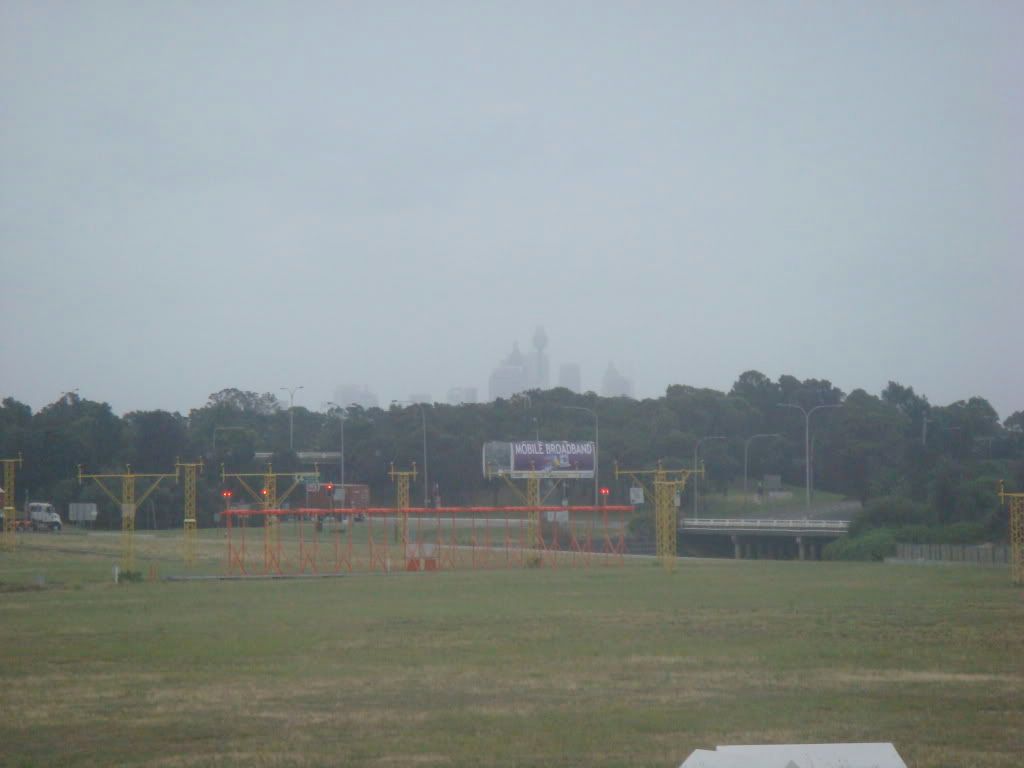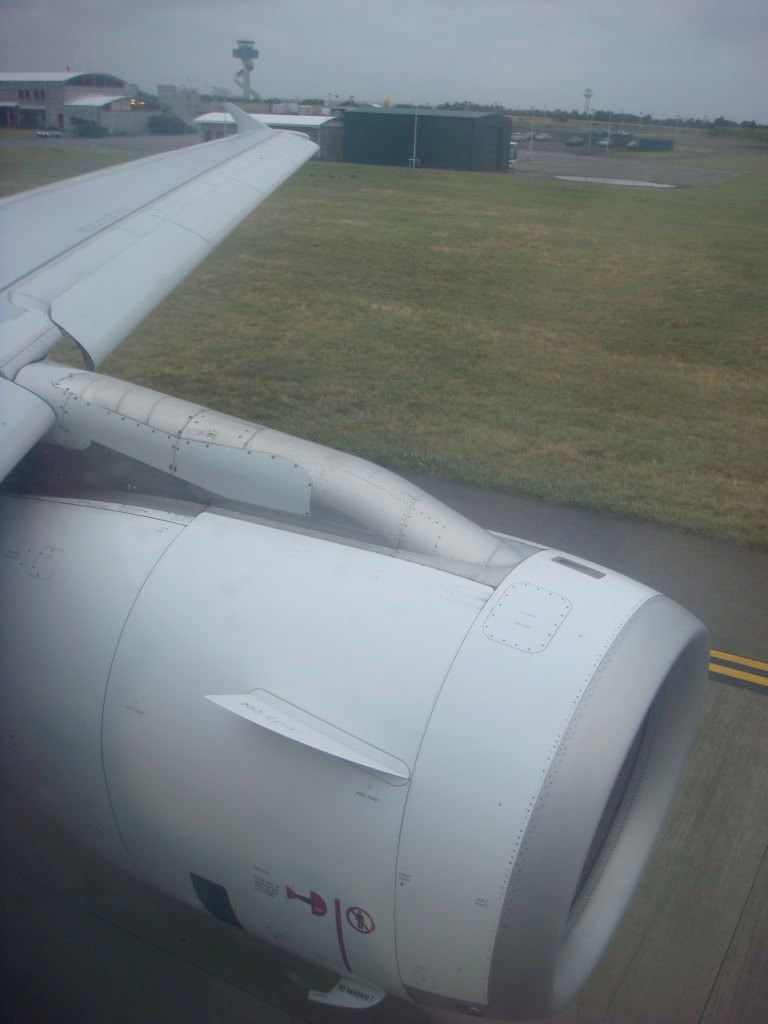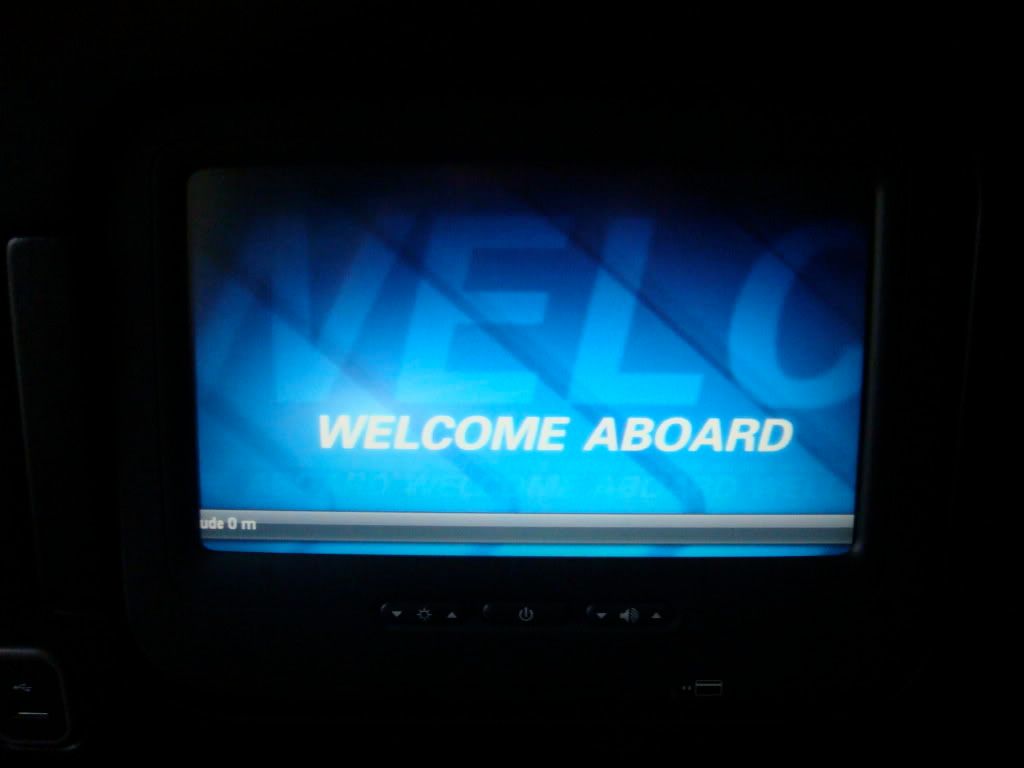 However this never eventuated, we ended up taxiing all the way to 16L which took a while, and finally at a little after quarter to seven we were away, and up over Botany Bay
See The Video at the link below, good video!
http://www.youtube.com/watch?v=xVA2X3t4bi0
We took a slight left hand turn after passing the Port of Botany, with good views of the eastern suburbs right up to Bondi and beyond. We also got some good views of the NSW golf club.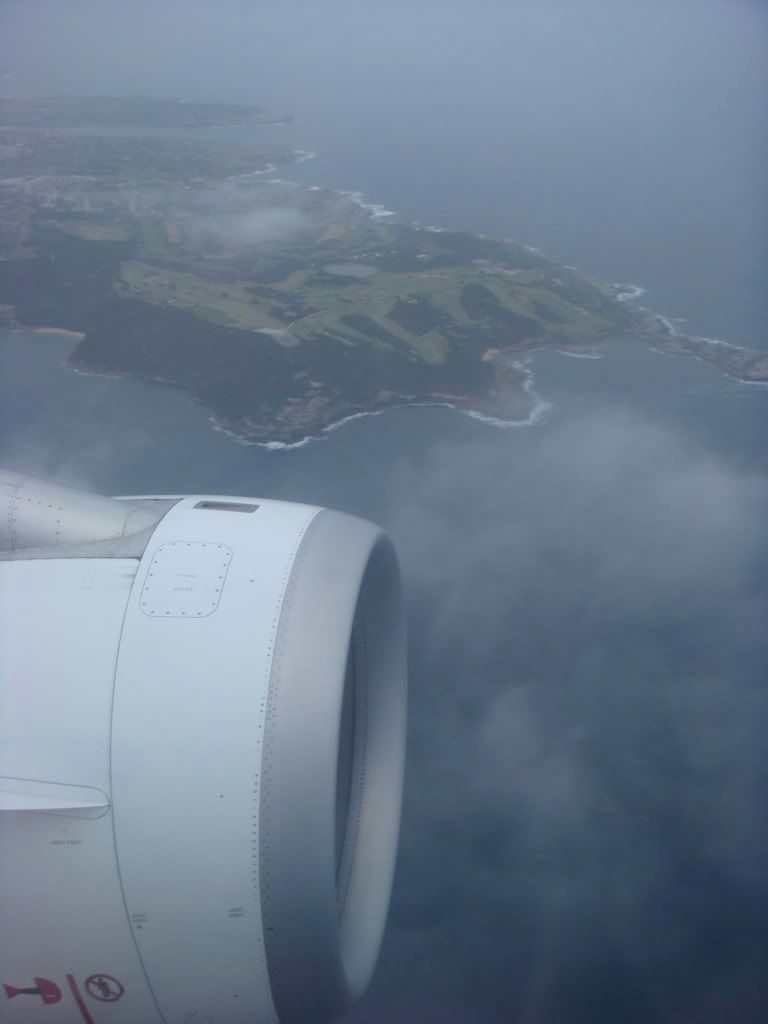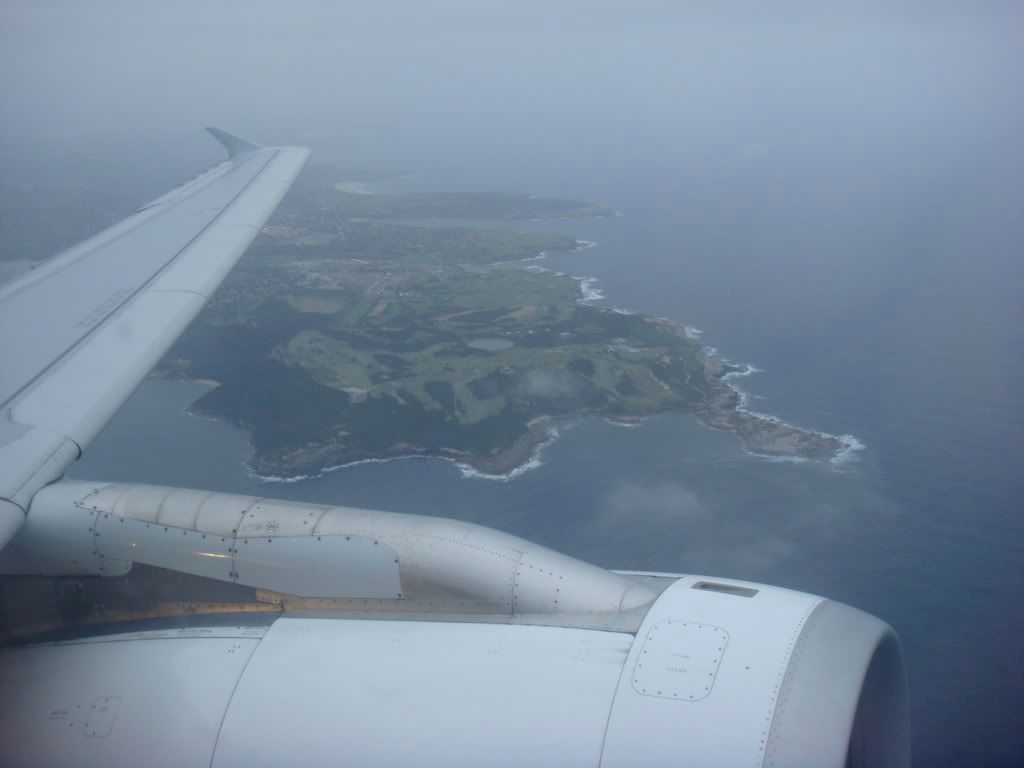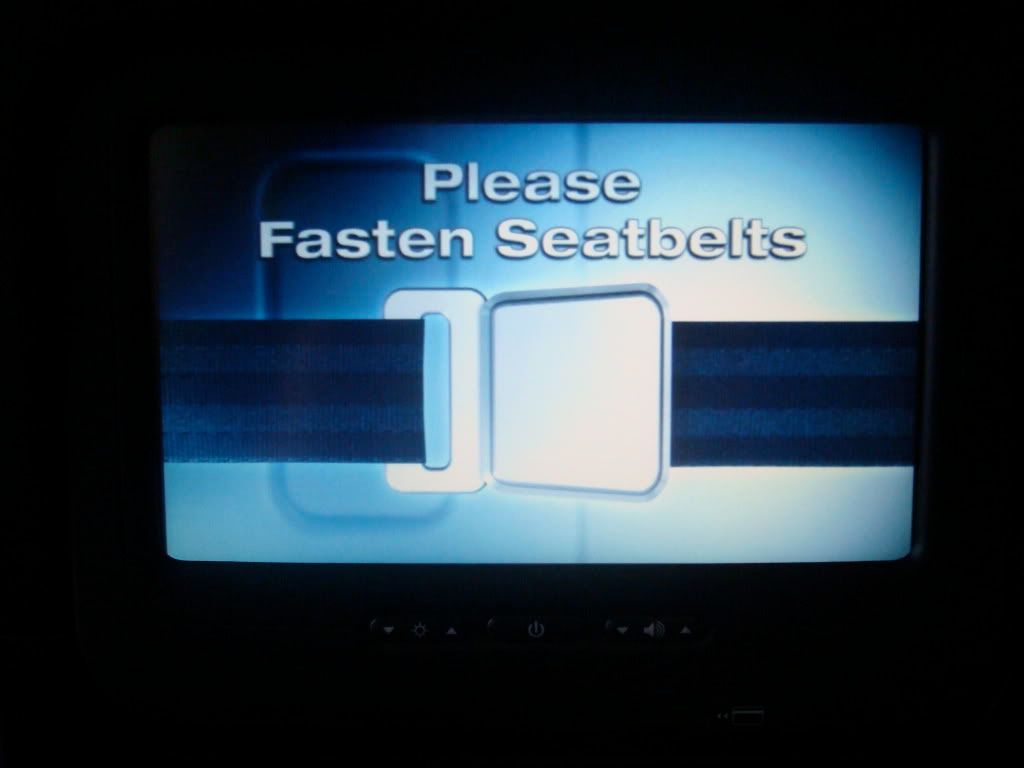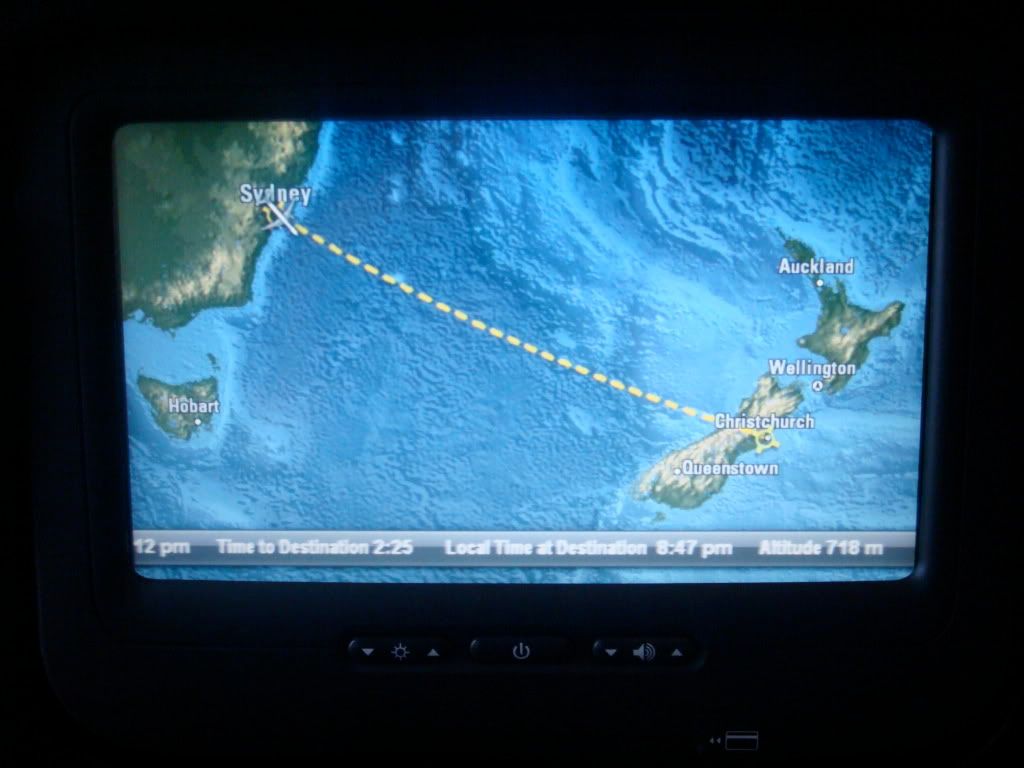 After pushing up and into the cloud it was a few minutes until we popped out the top. I always love the feeling punching out the top of the clouds and into the sunny sky! so good!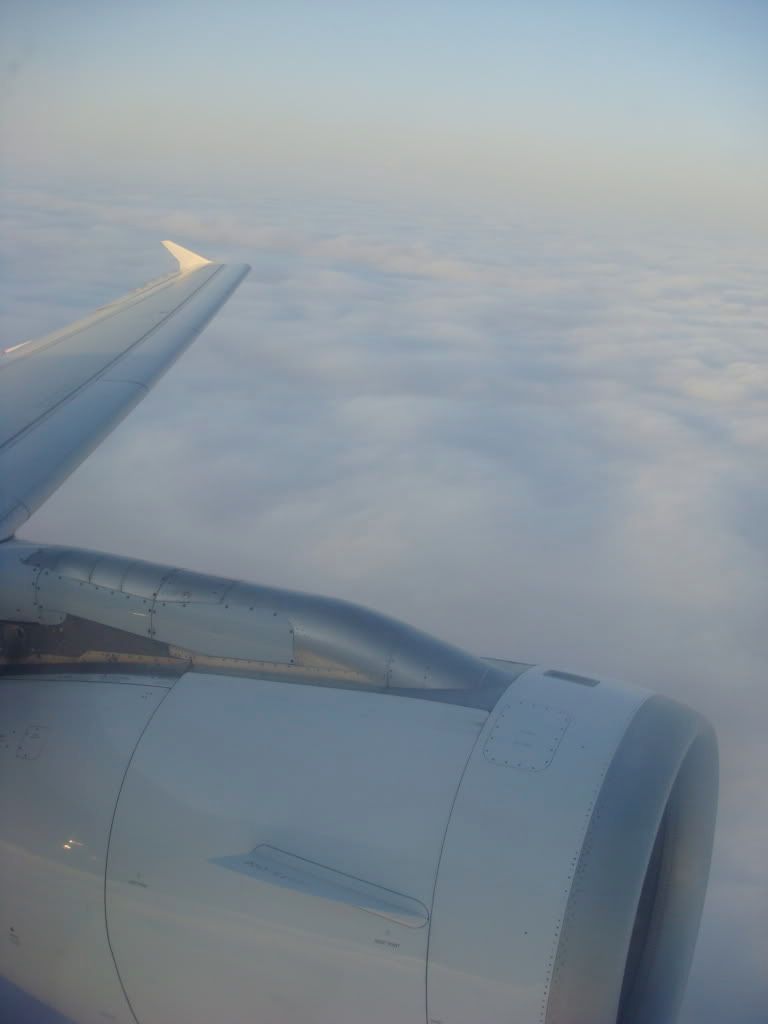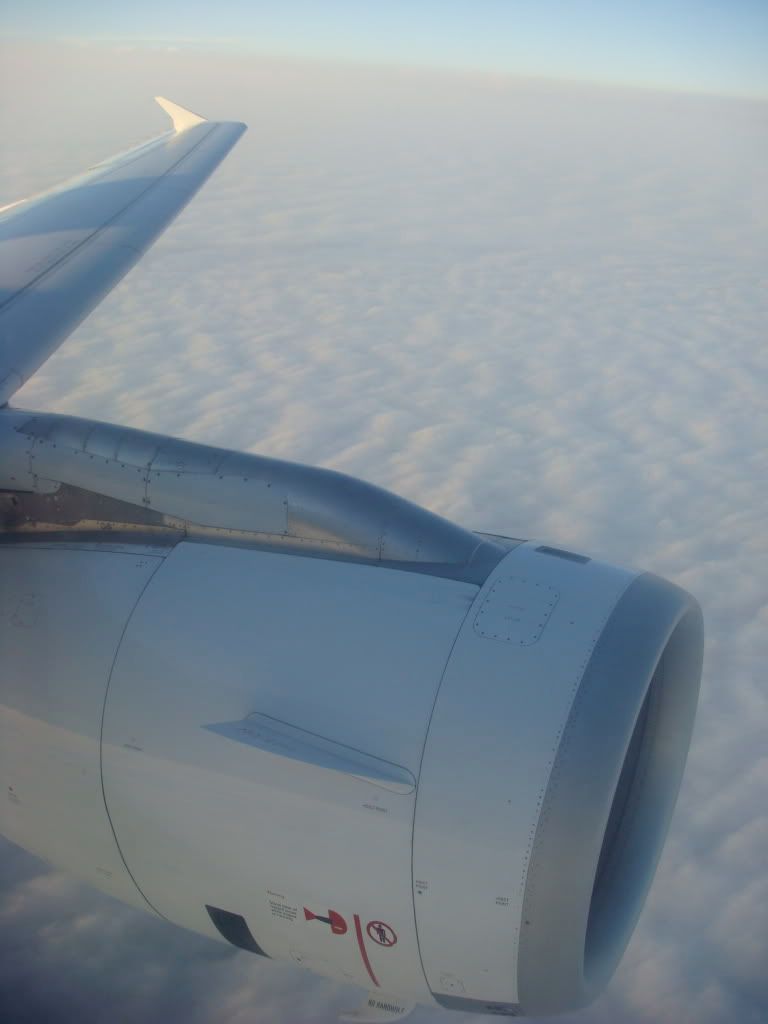 Legroom, Very Good!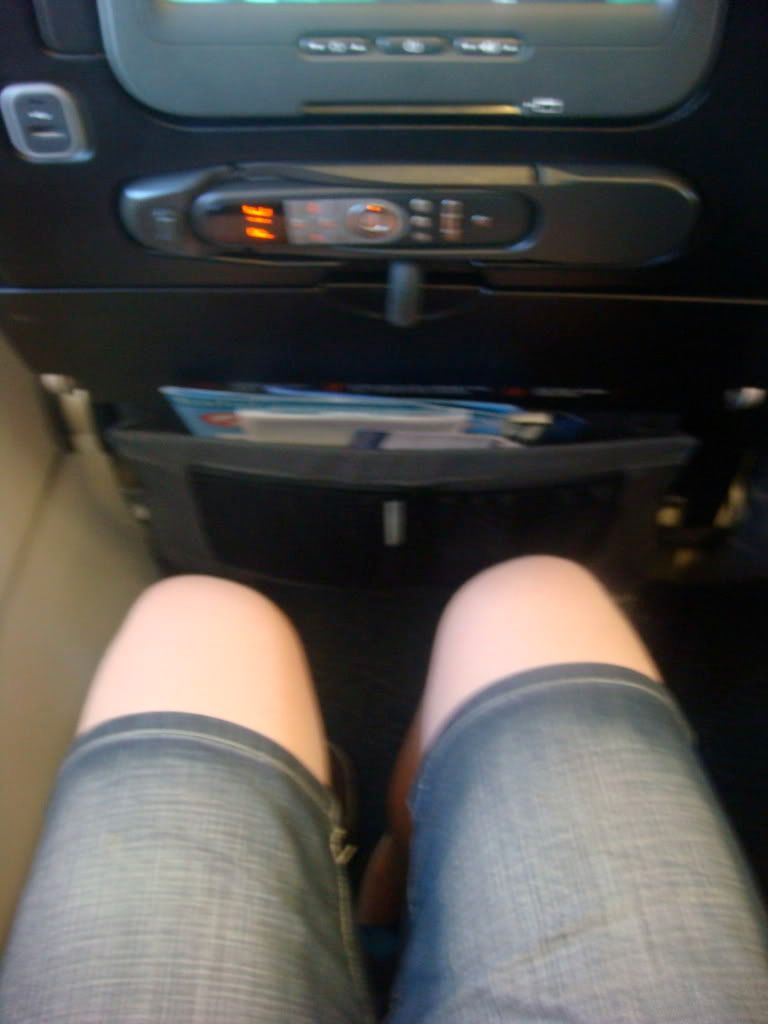 We soon leveled out and I was straight into the entertainment system. All i can say is fantastic, the system for an A320 is amazing. The touchscreen is great to use, and the interface is simple. A great page is the site map which allows you to access every section of the system. The Airshow is fantastic, It includes Great tracking whilst on the ground, World Times, and my favorite screen, the Flight Control Display! Excellent. The remote is nice as well, with a qwerty keyboard on the back. It was interesting to see that 3 buttons below the central control were not used. These are for the light and crew calls which apparently can only be connected on the 767 and not on the A320.
Home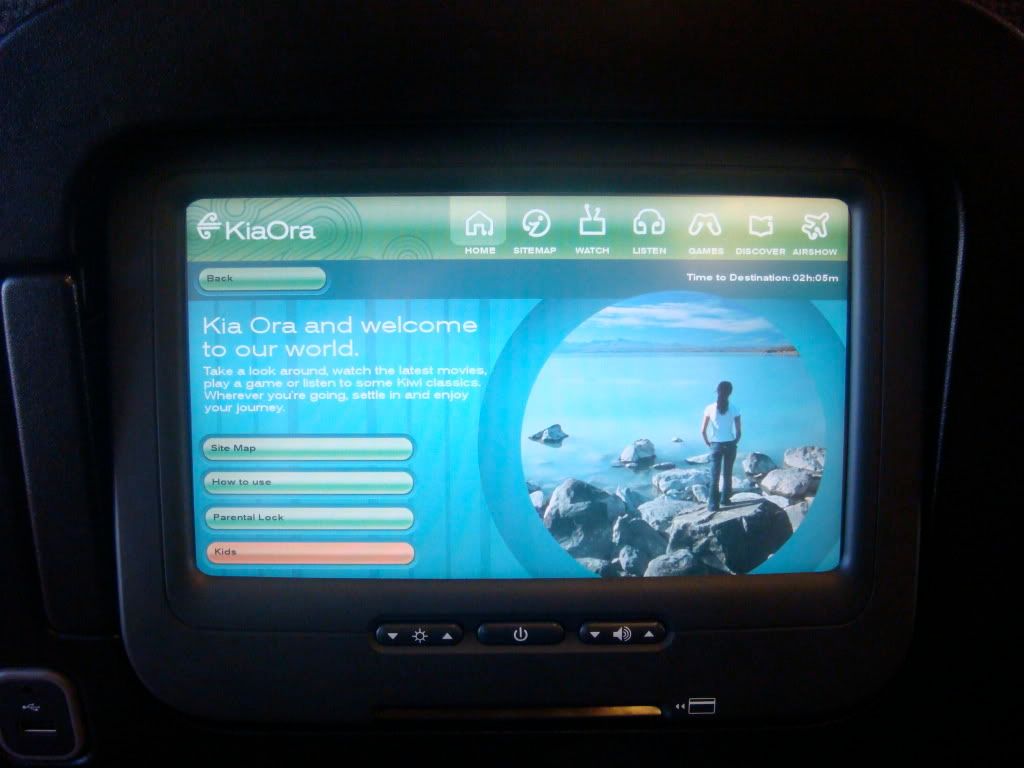 Remote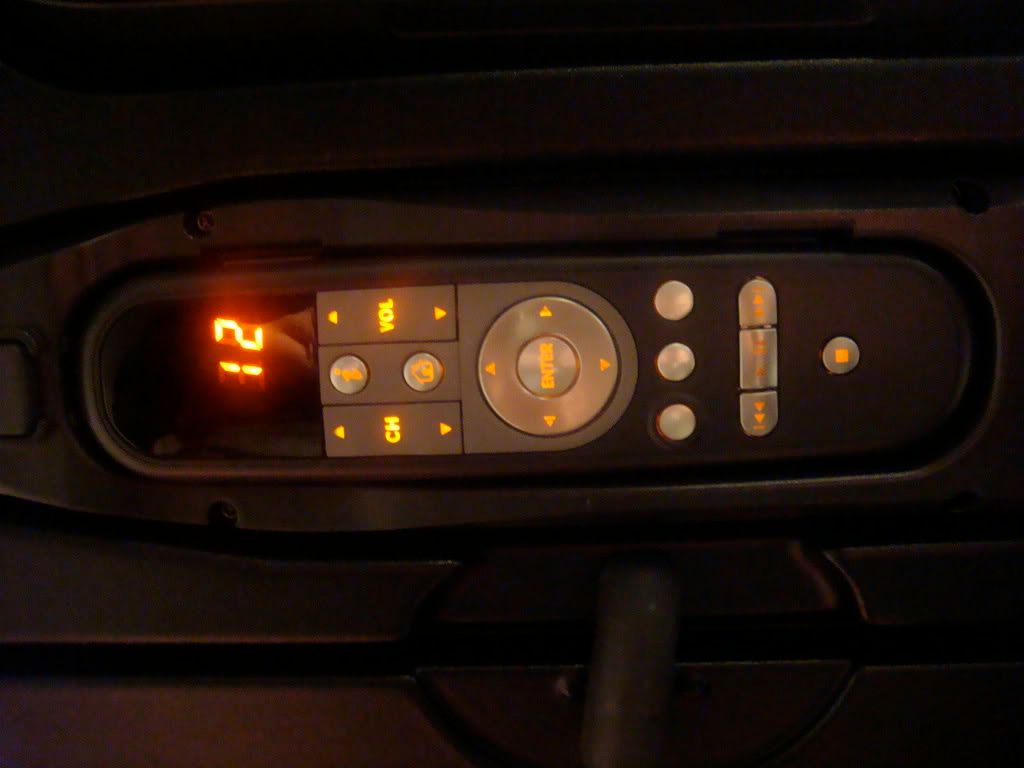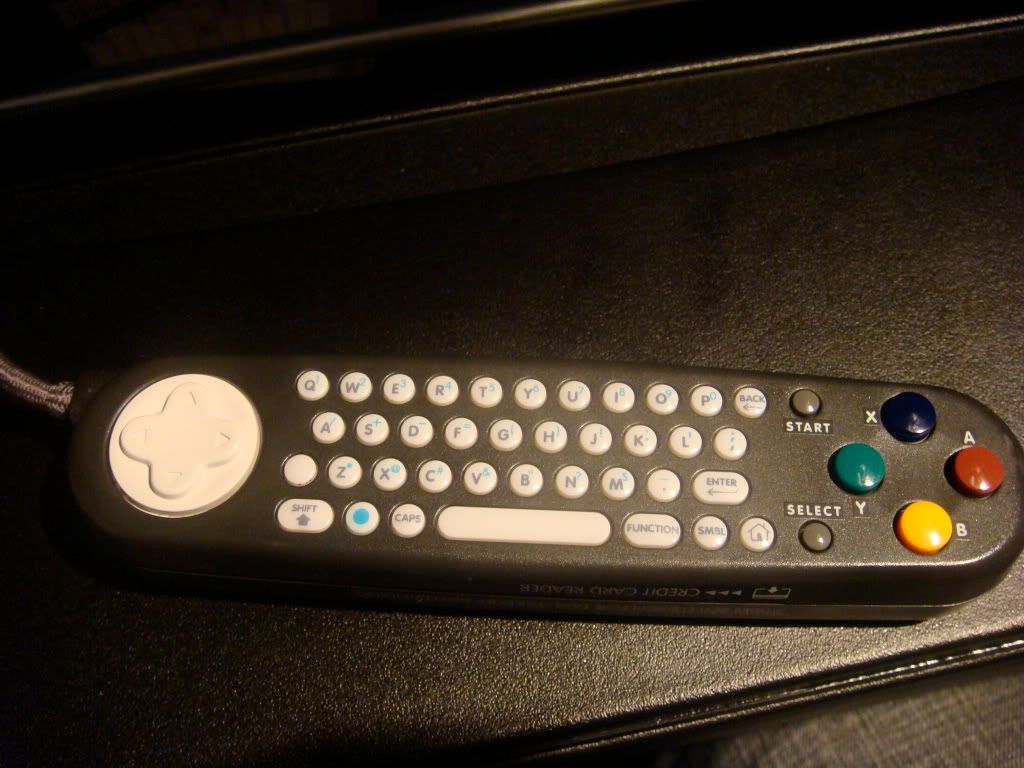 SiteMap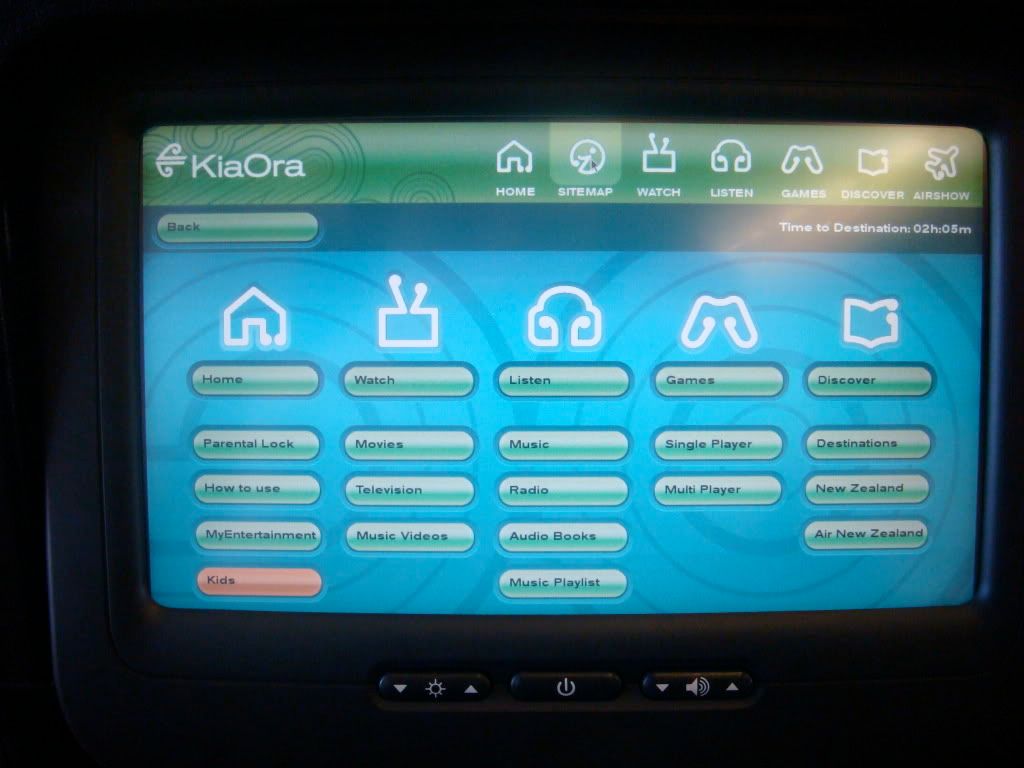 "Watch"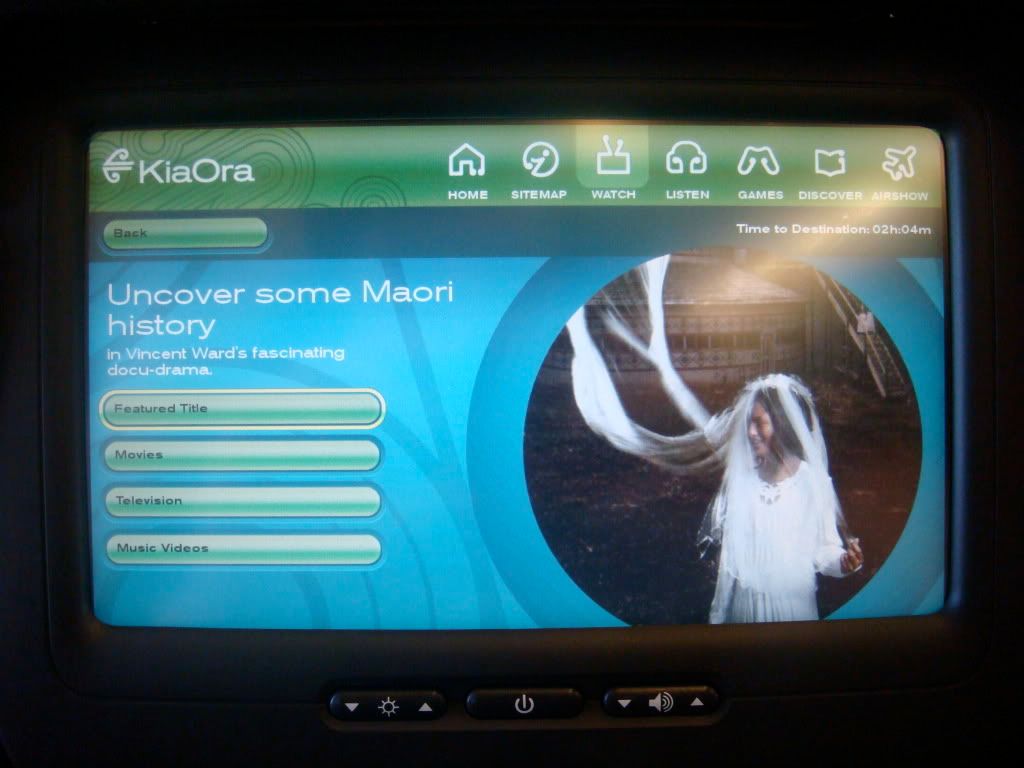 TV Homepage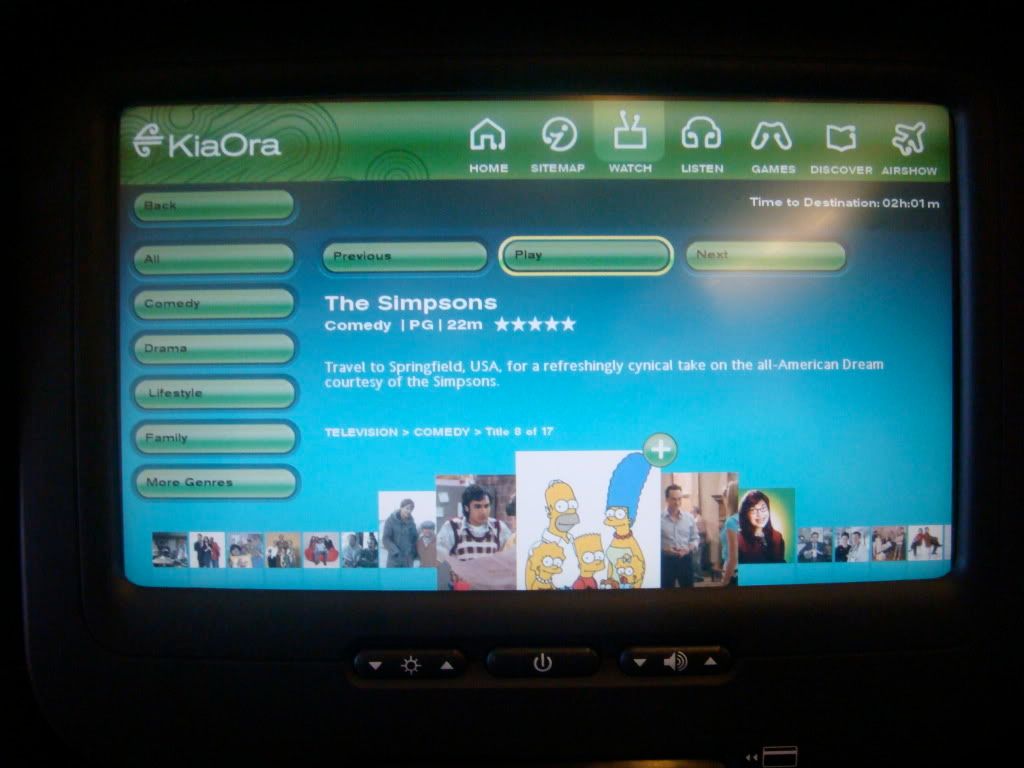 Pilot View on the airshow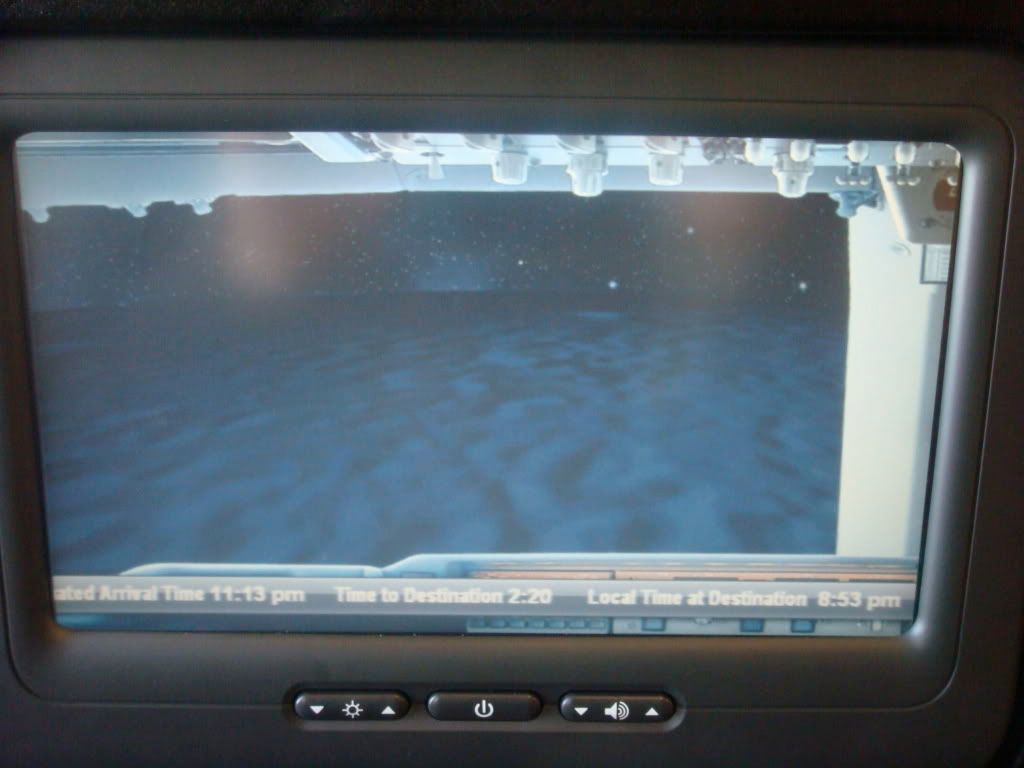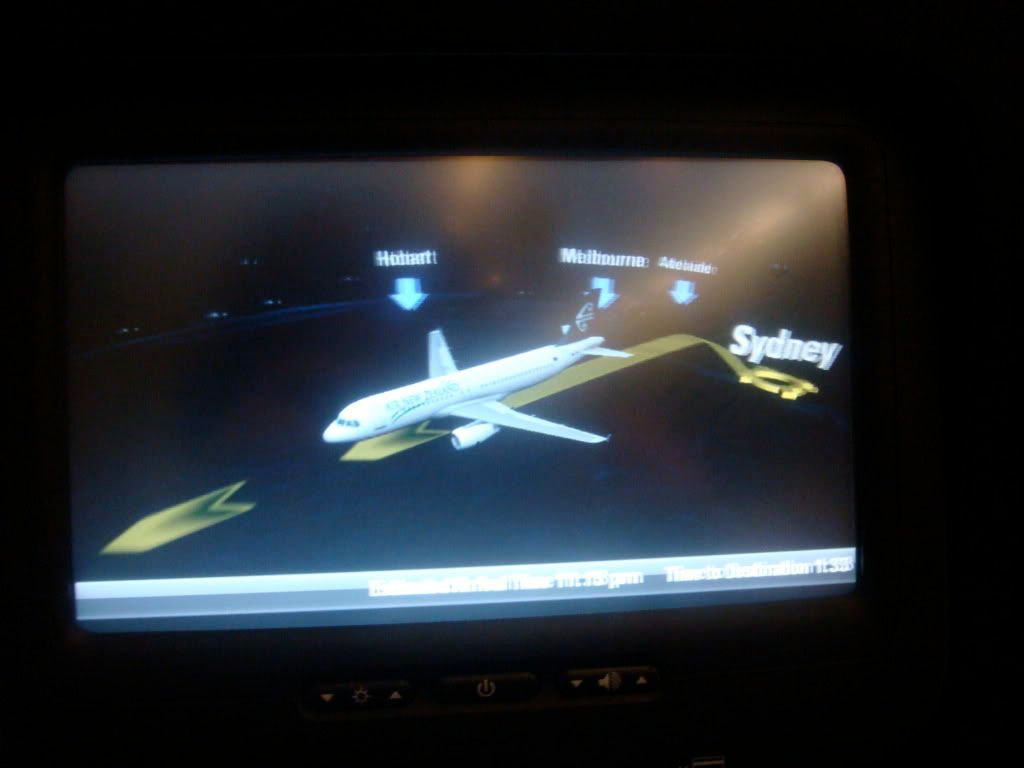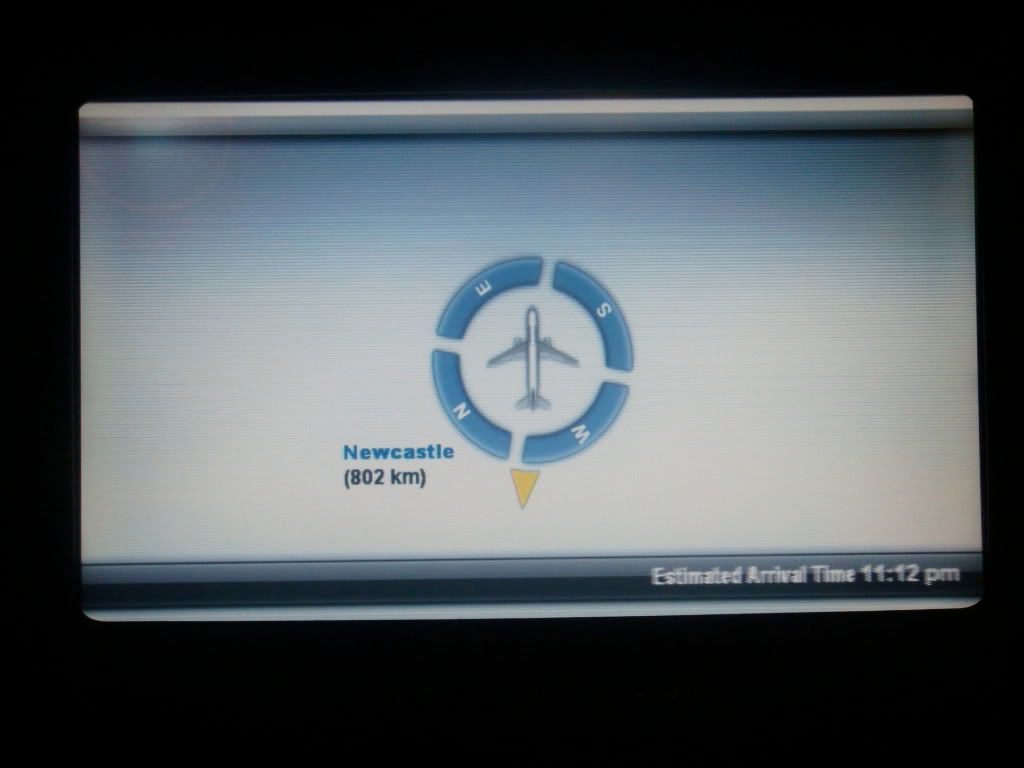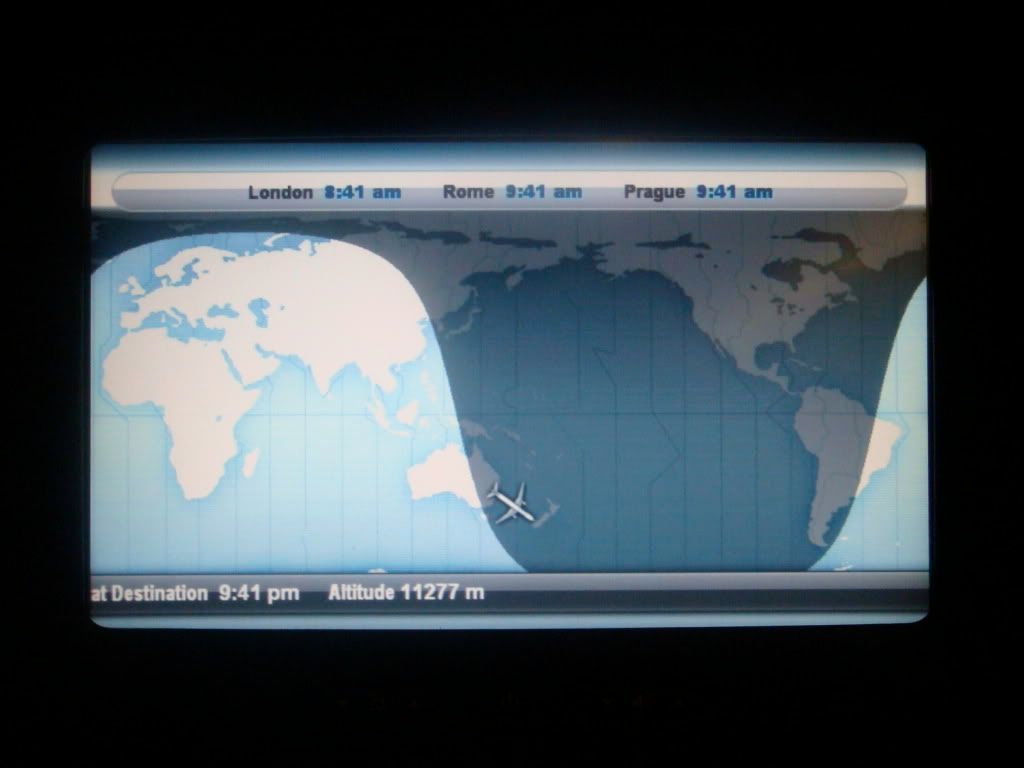 EK A340-500 bound for SYD passing us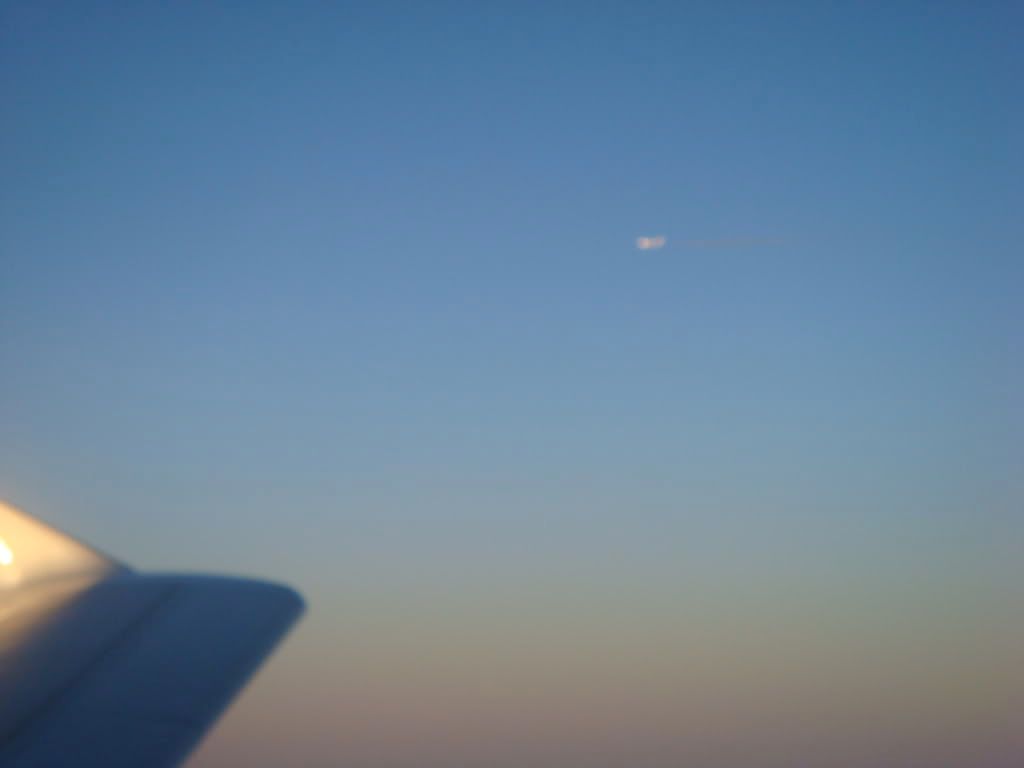 The System really has been extensively built, down to the minor details like the Aspect Ratio, and flight information on the Movie/TV Controls
Personal Music Playlist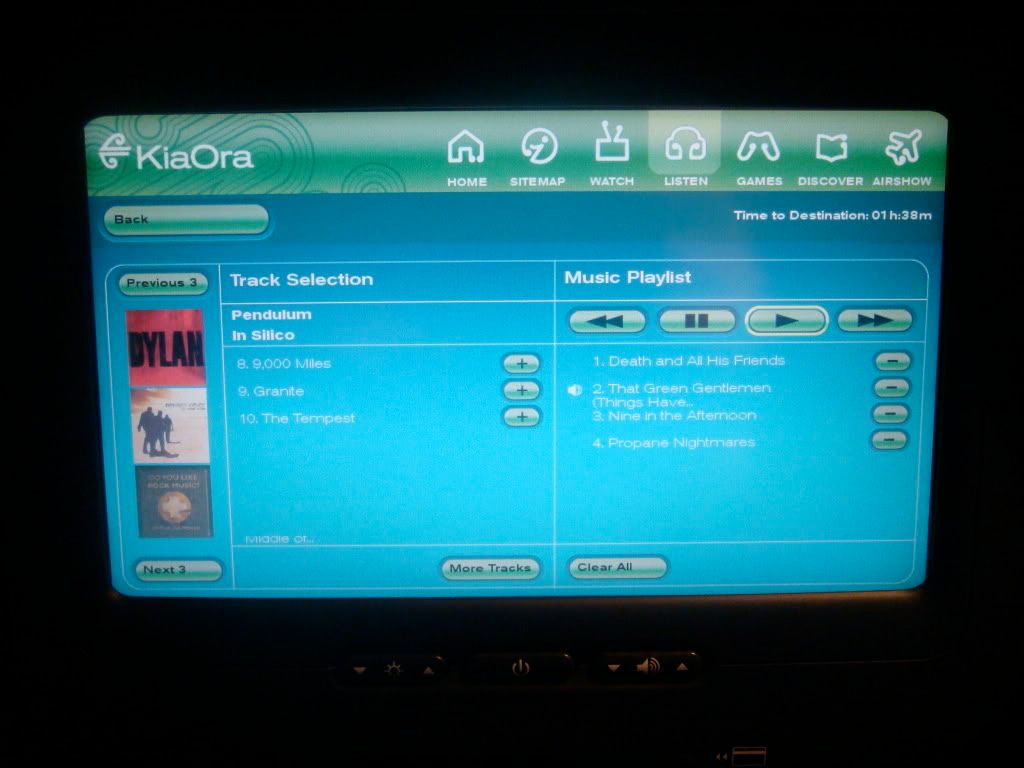 The Meal service took a while to come around. The two options were a steak and mushroom pie or the chicken pieces. I had the chicken which was great. Mums pie also didnt look to bad. Its quite funny that every time i have been on this flight (NZ786) a pie is always one of the options on the menu, but sadly i wasn't a fan of mushrooms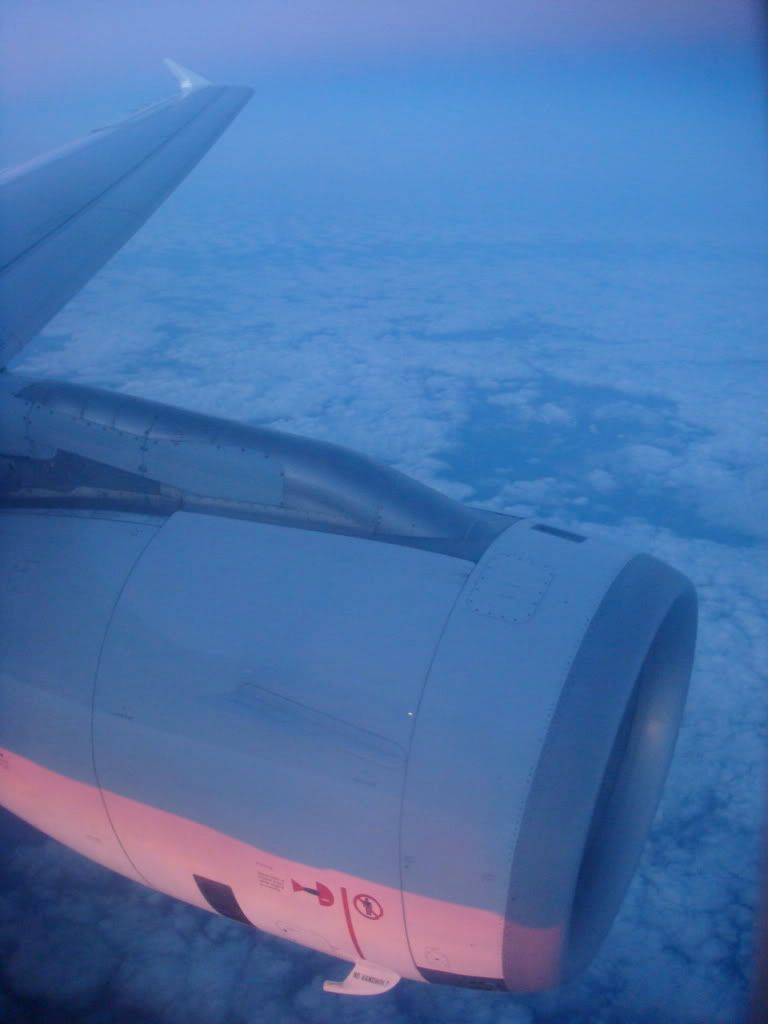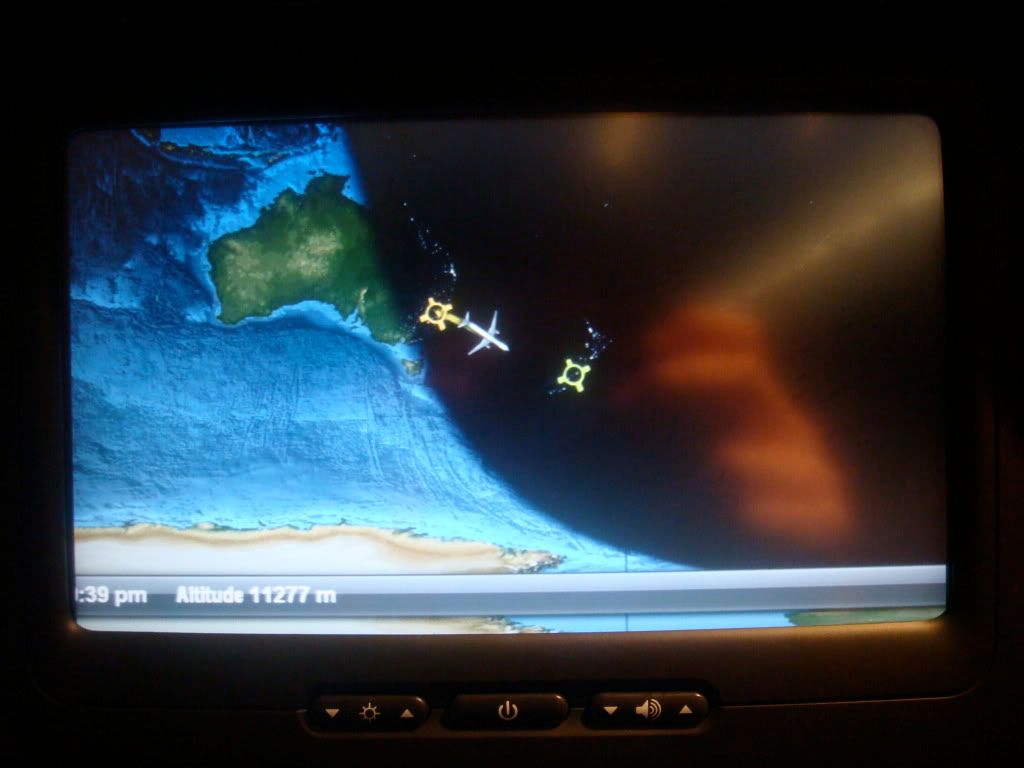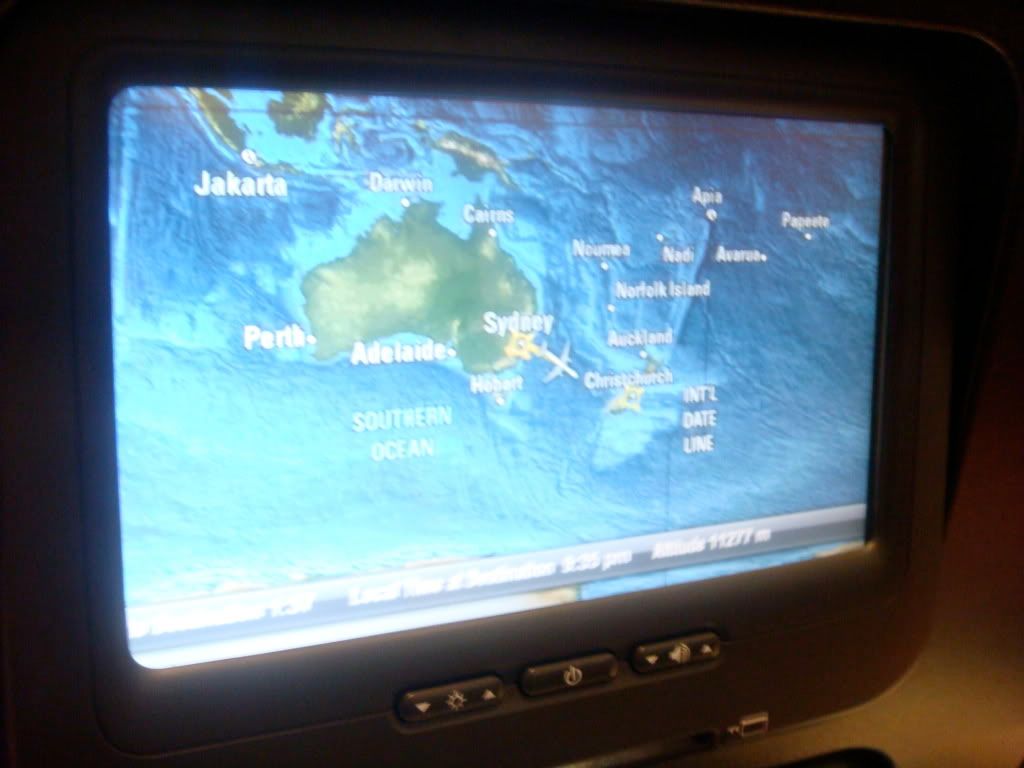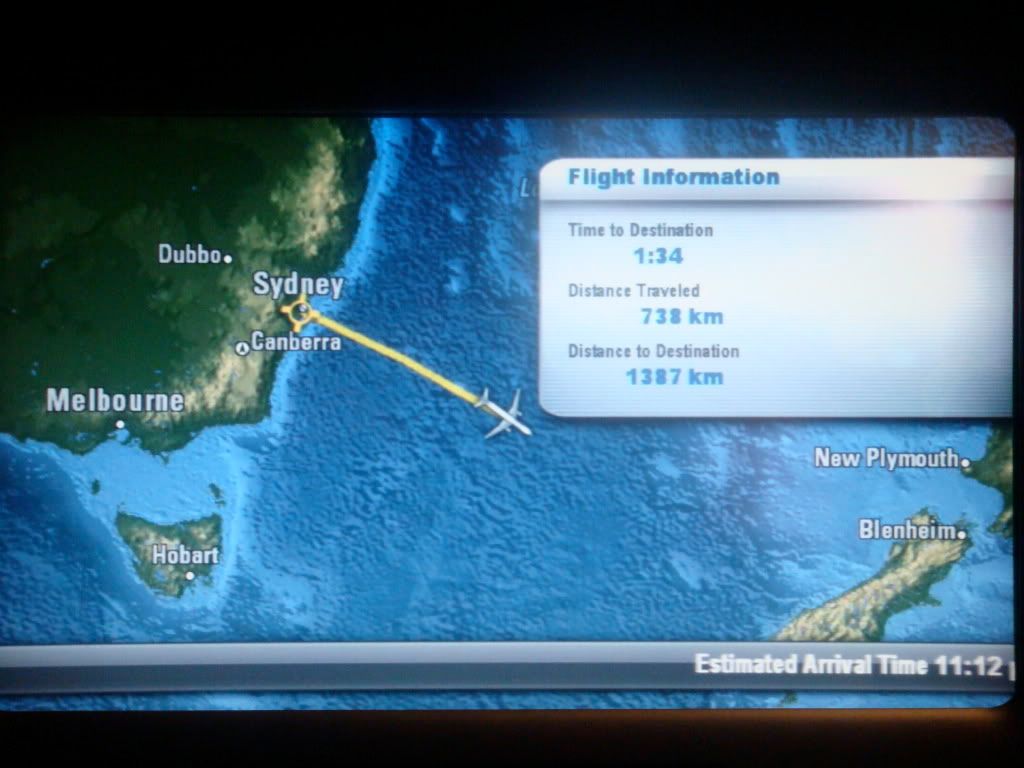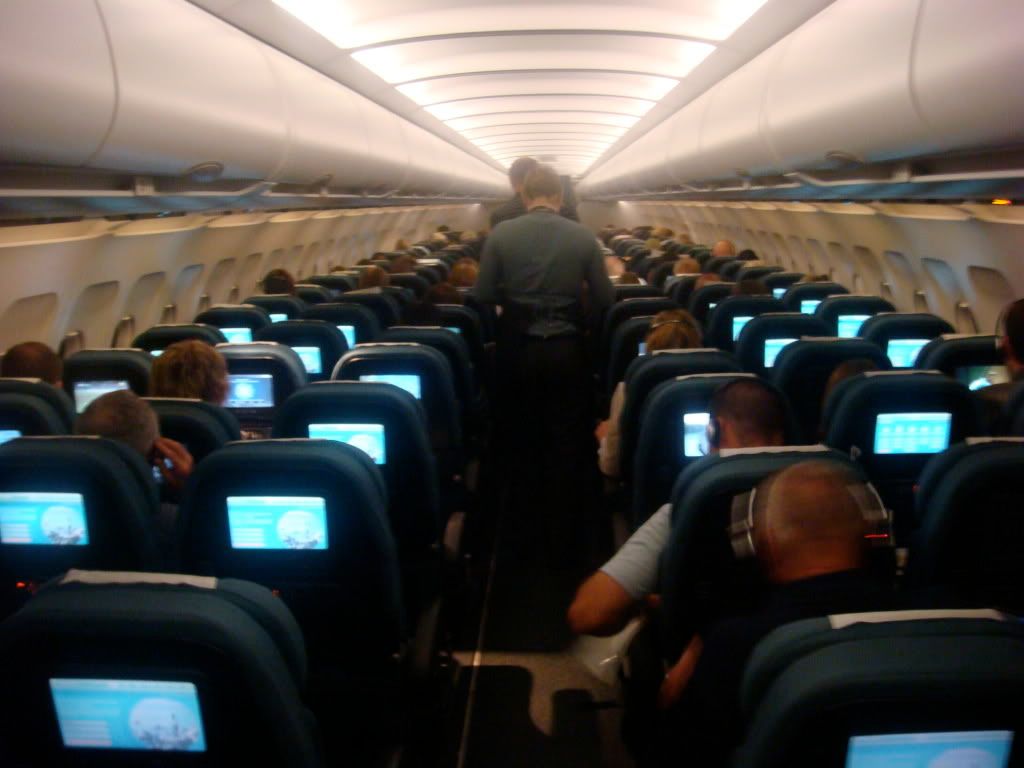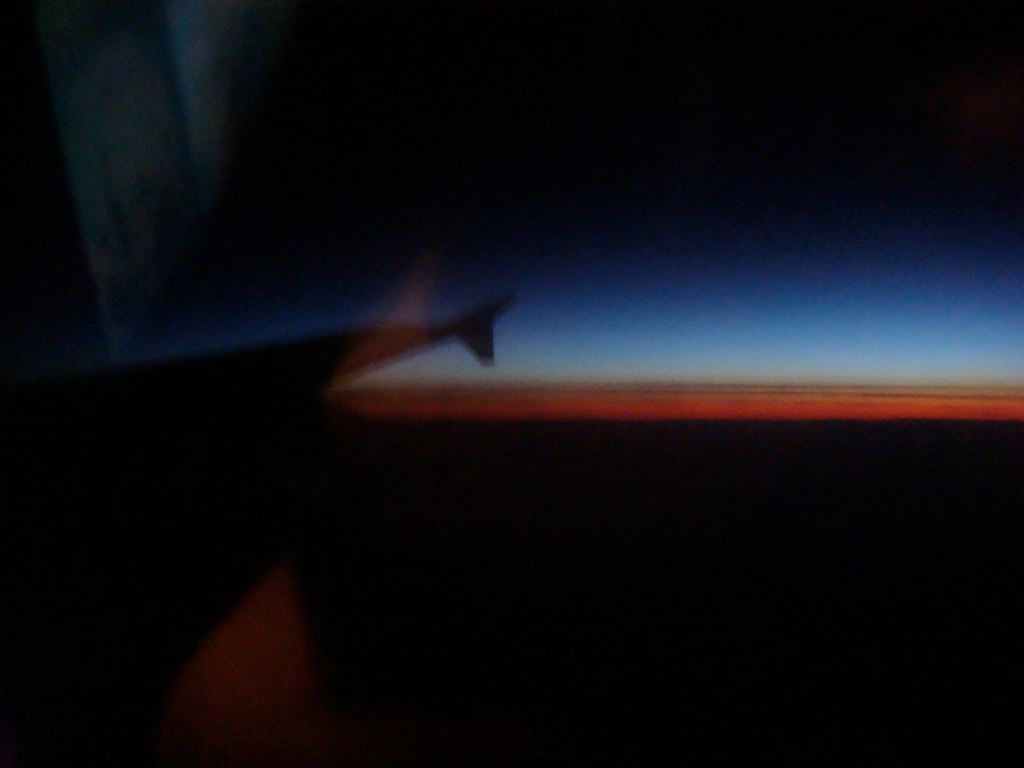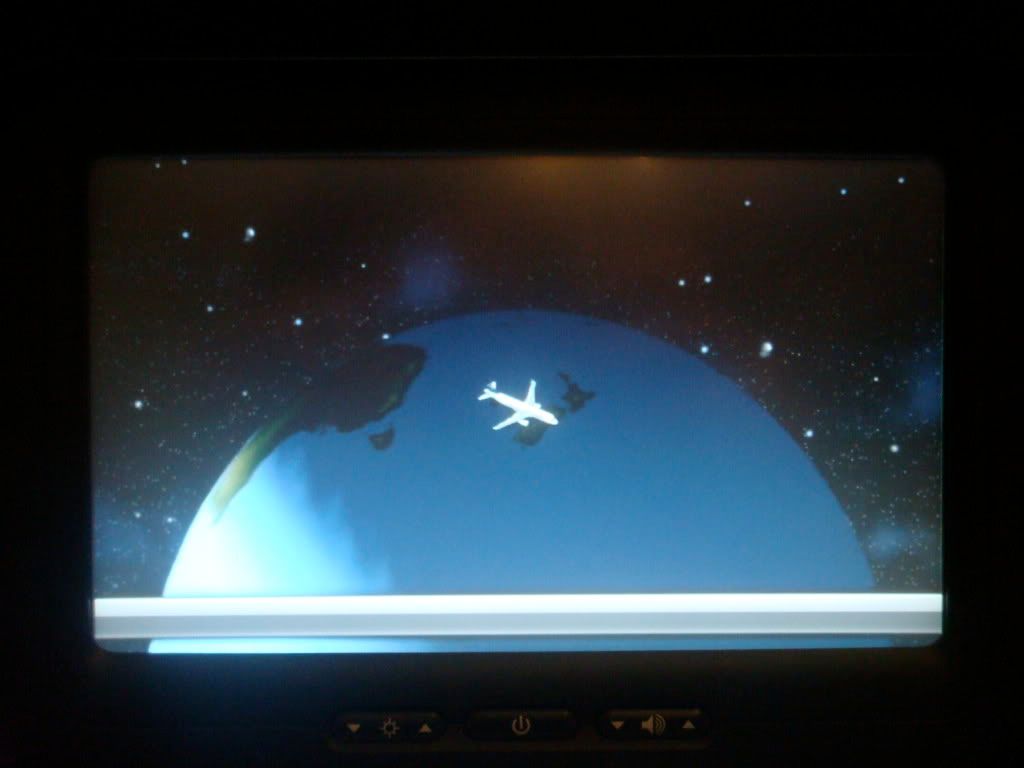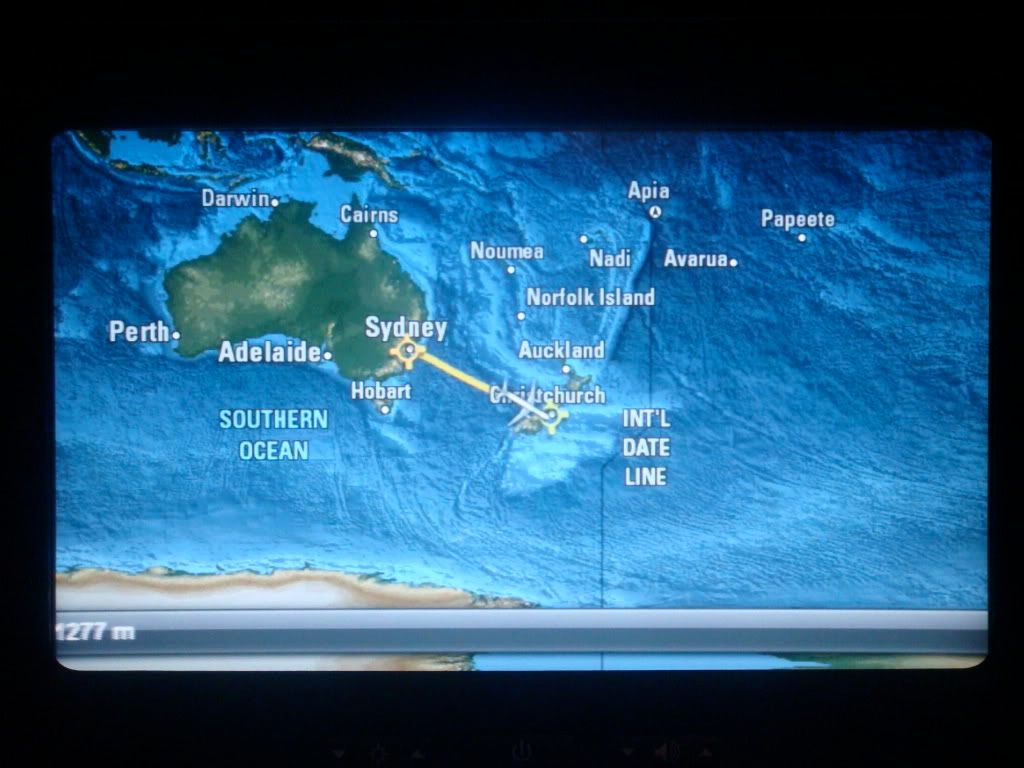 The flight flew past extremely quickly, I usually find this sector quite boring as i constantly fly it but this time there was something different, I'm sitting in seat 5A, 11276 meters high in the sky and listening to good life by Kanye West on my PTV's personal music playlist and I would have to say I myself am enjoying the Good Life!!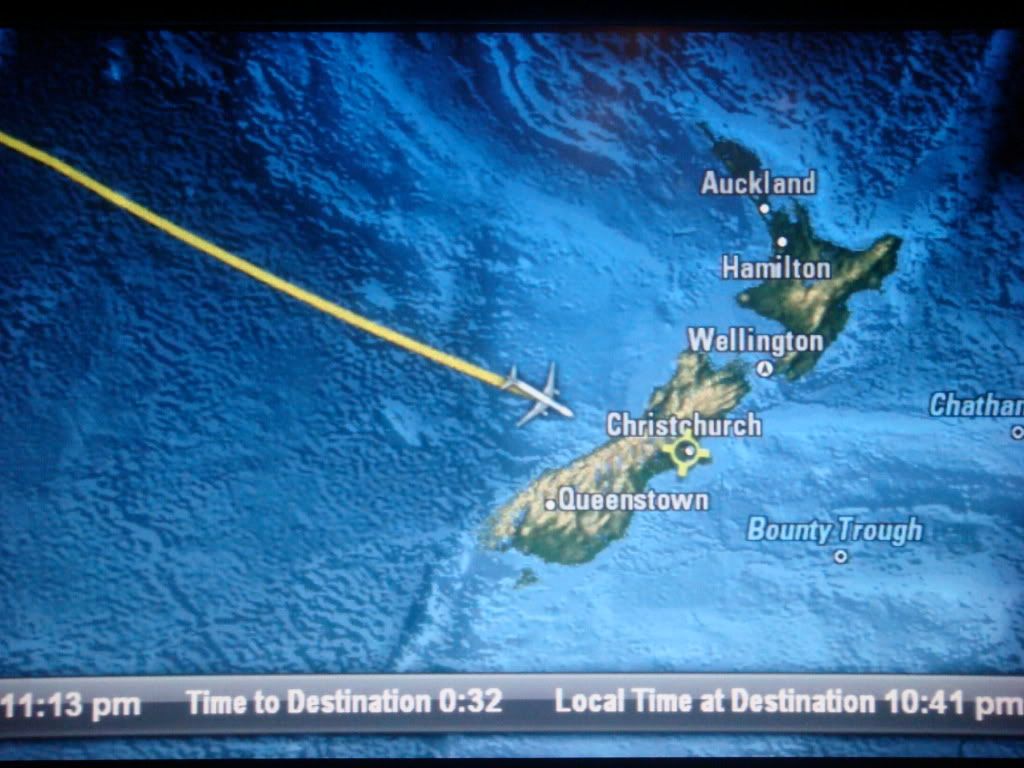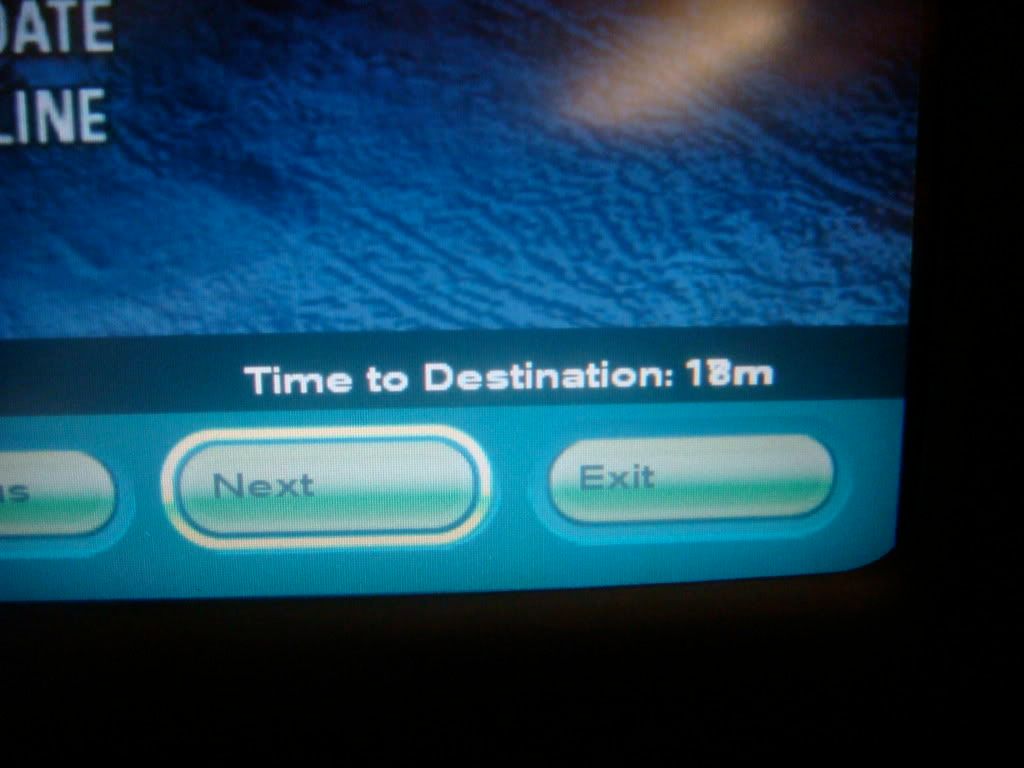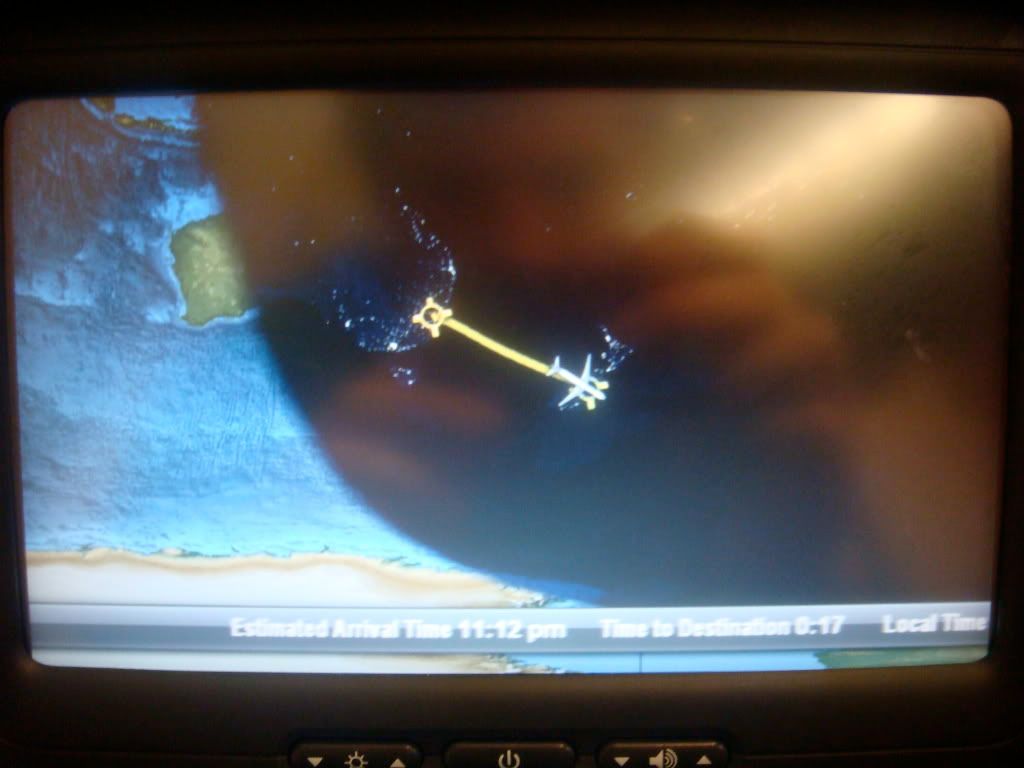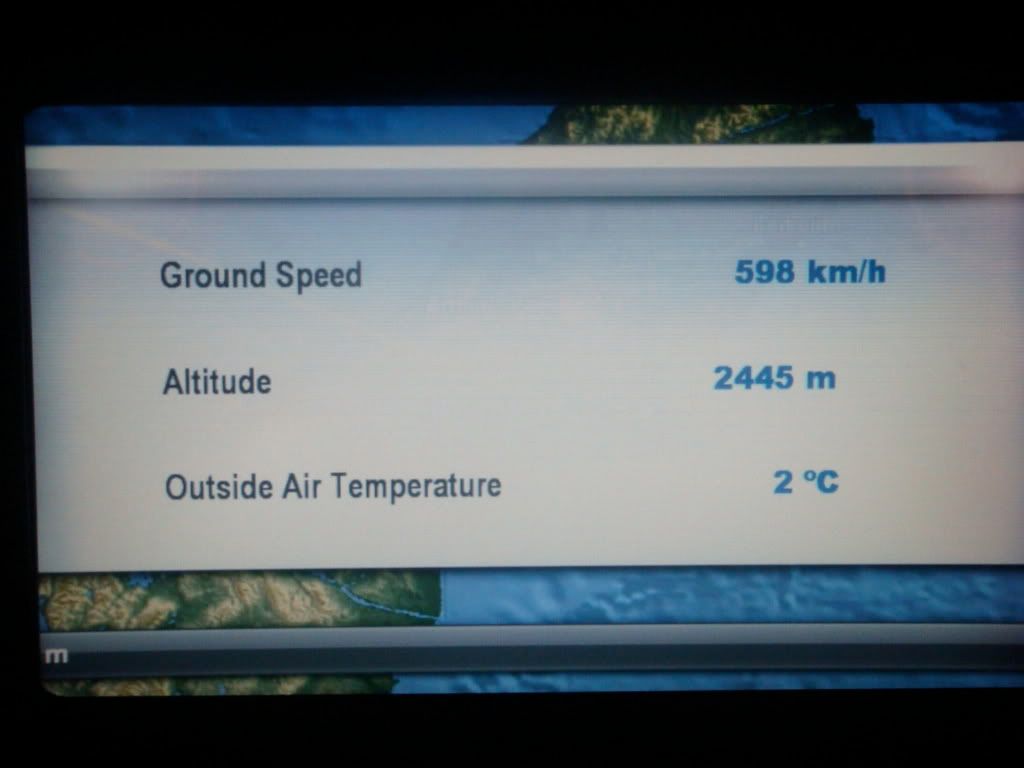 After what seemed about 30 minutes flying we had begun our decent as the first lights of the South Islands west coast were visible many kilometers below us. As there was some turbulence over the Southern Alps due to the South Islands infamous North-West Wind all the crew were buckled in very early.
It was a bumpy ride down, there were a few people yelping from time to time but it was all over within 10 or so minutes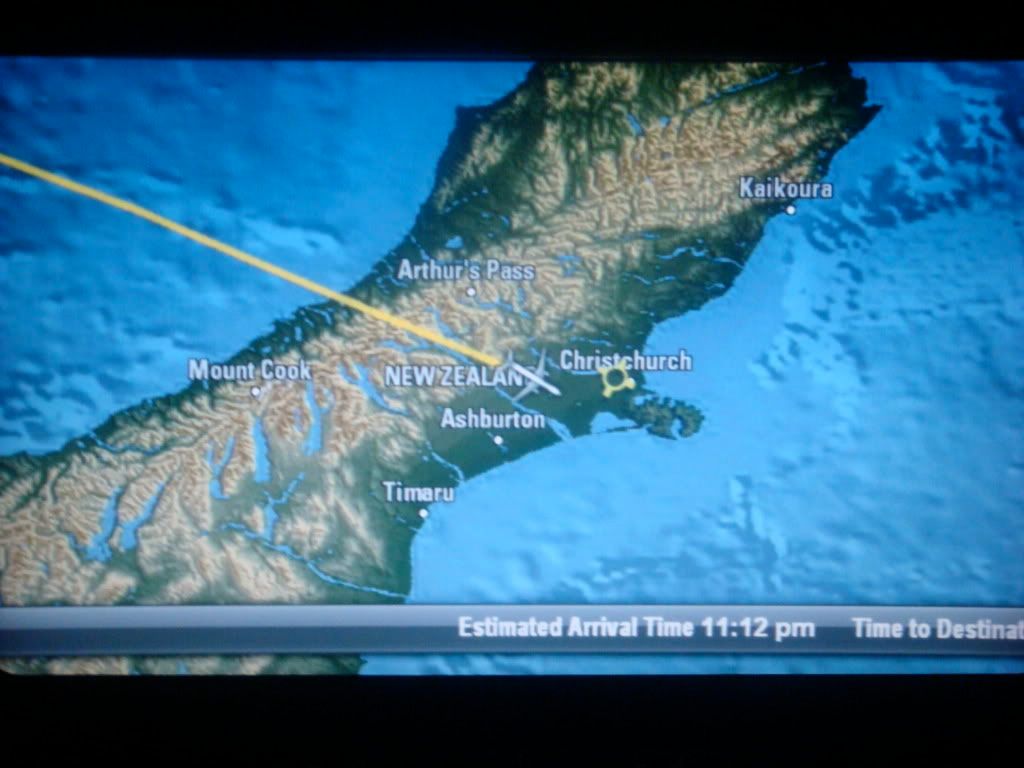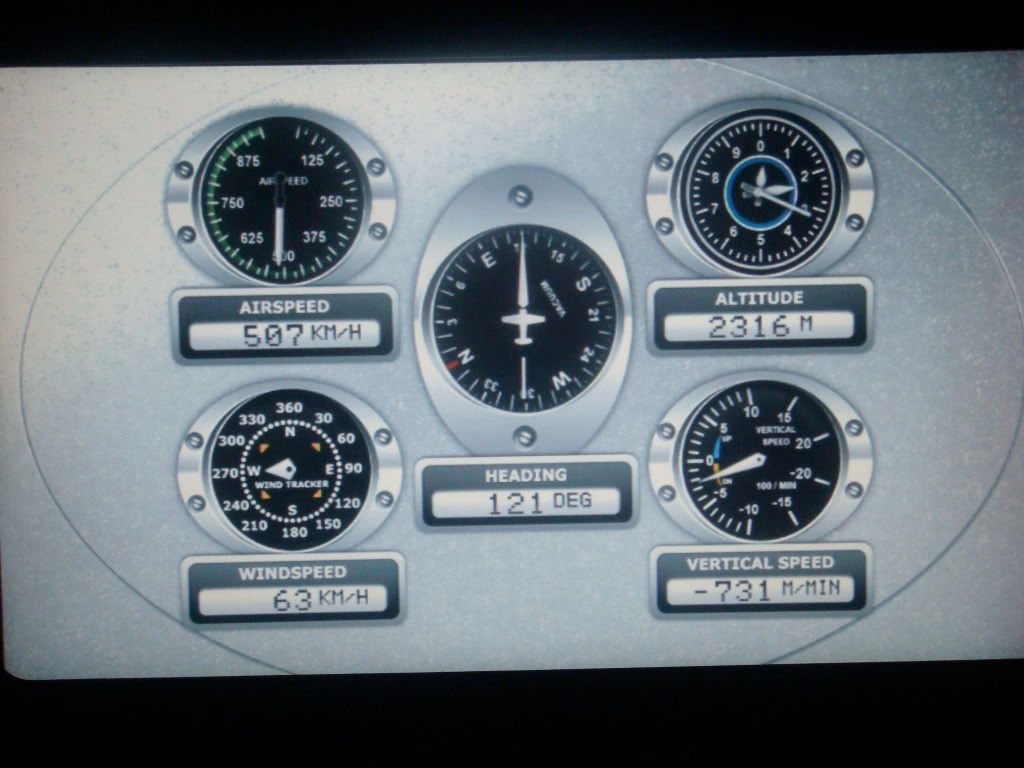 As the turbulence subsided the quant little towns of the canterbury plains came into view, and CHC appeared in the distance. We headed south of the city, made a left turn over Rolleston and turned final for runway 20 at CHC airport. I was a fast yet smooth landing a few minutes ahead of schedule, The video wasn't to good so im not going to put it up for show.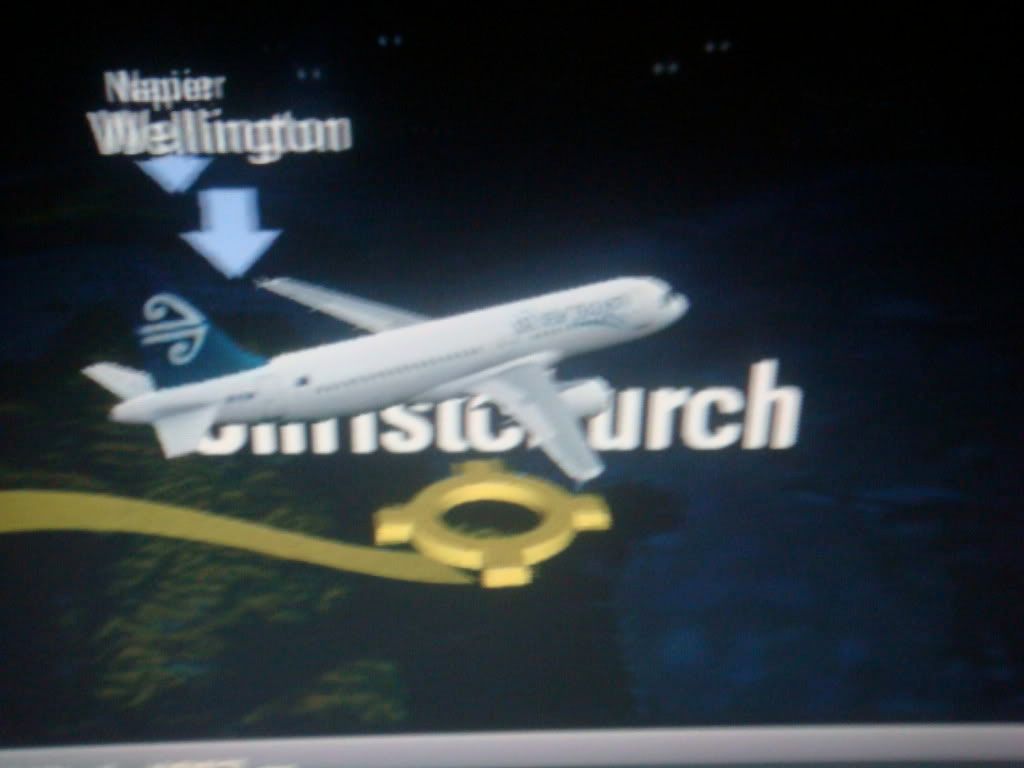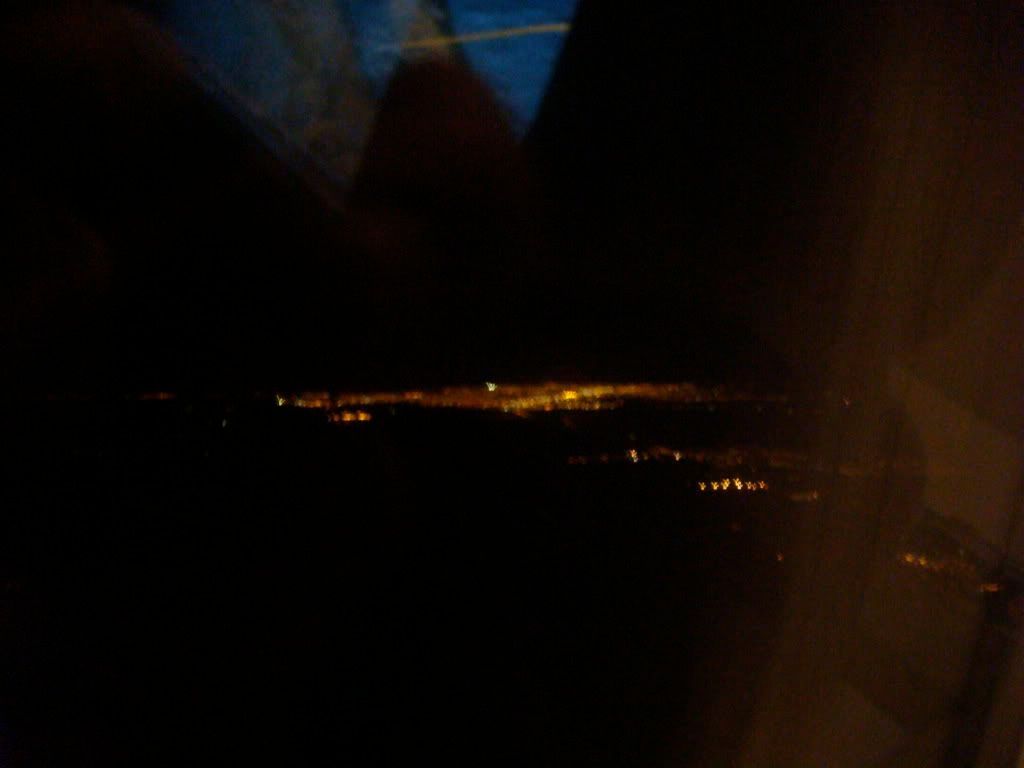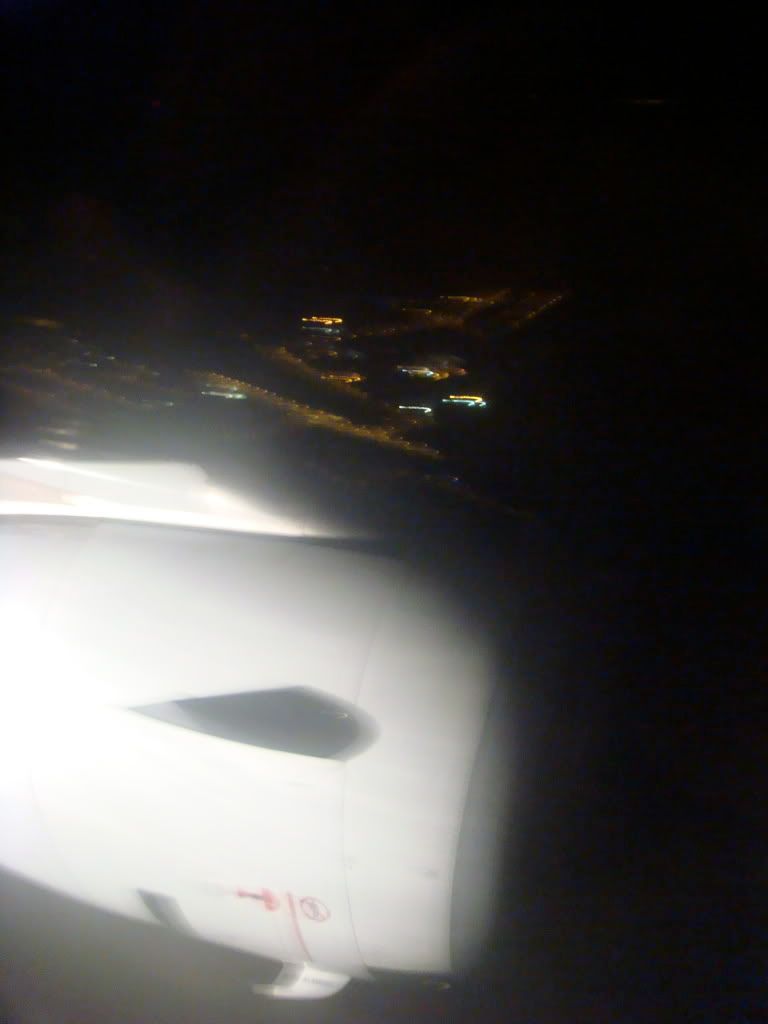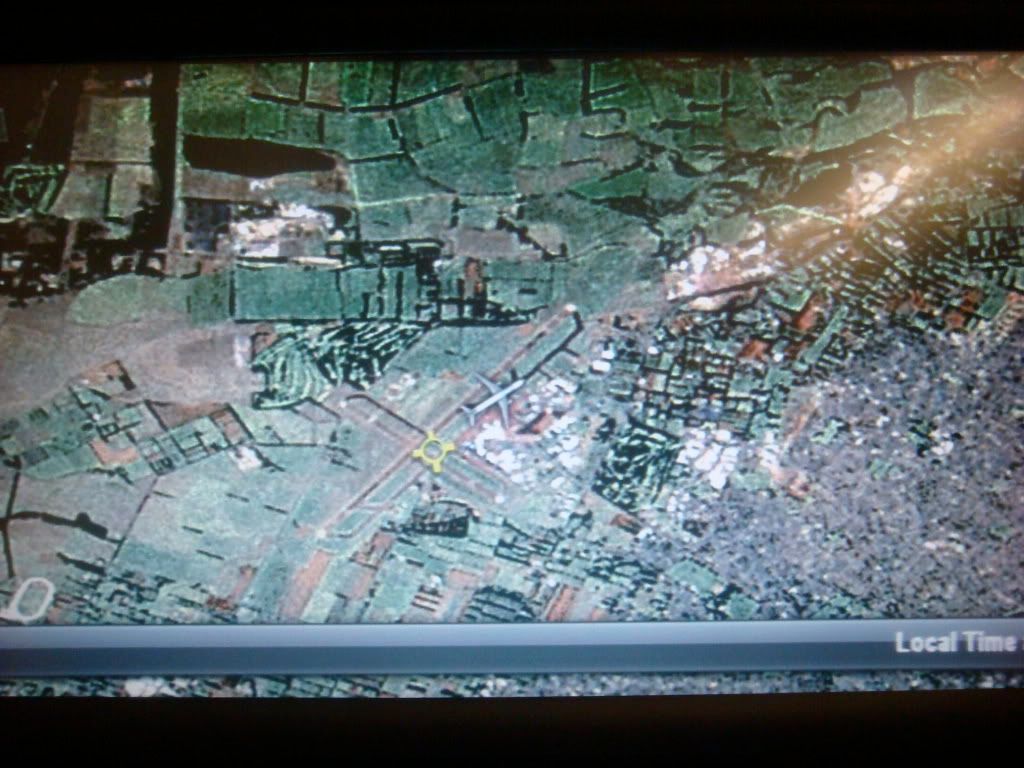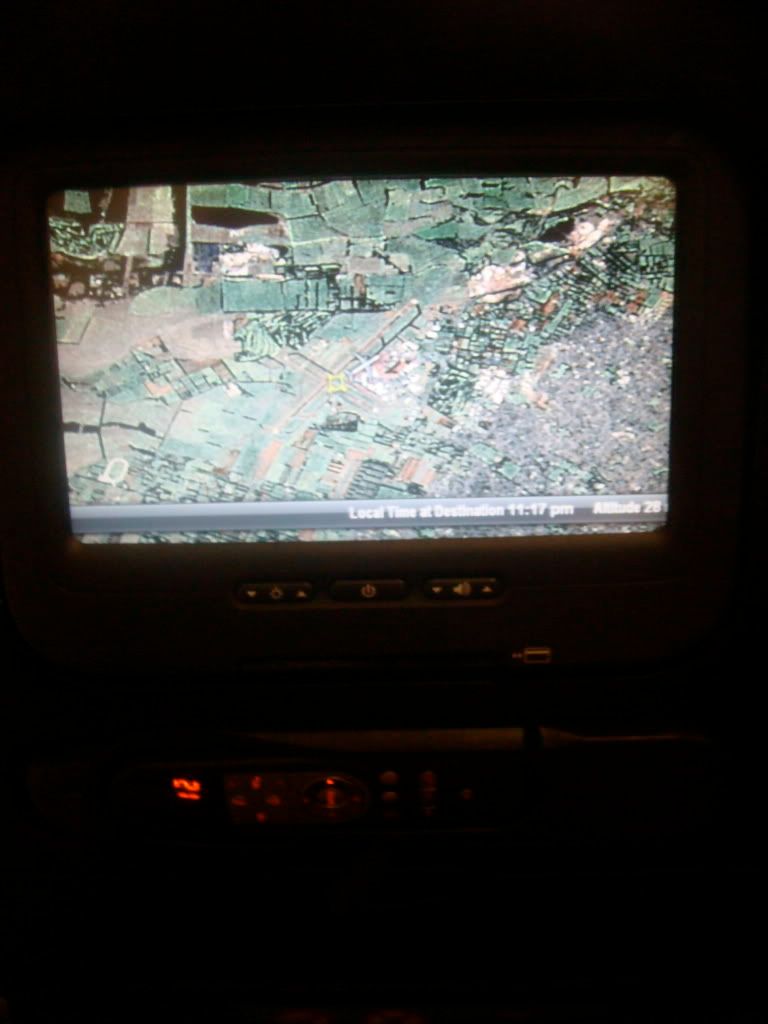 It was about a 30 second taxi to gate 28. We were the 2nd International Arrival of the night, a Jetstar A320 just arrived before us and was parked next to our gate at 29.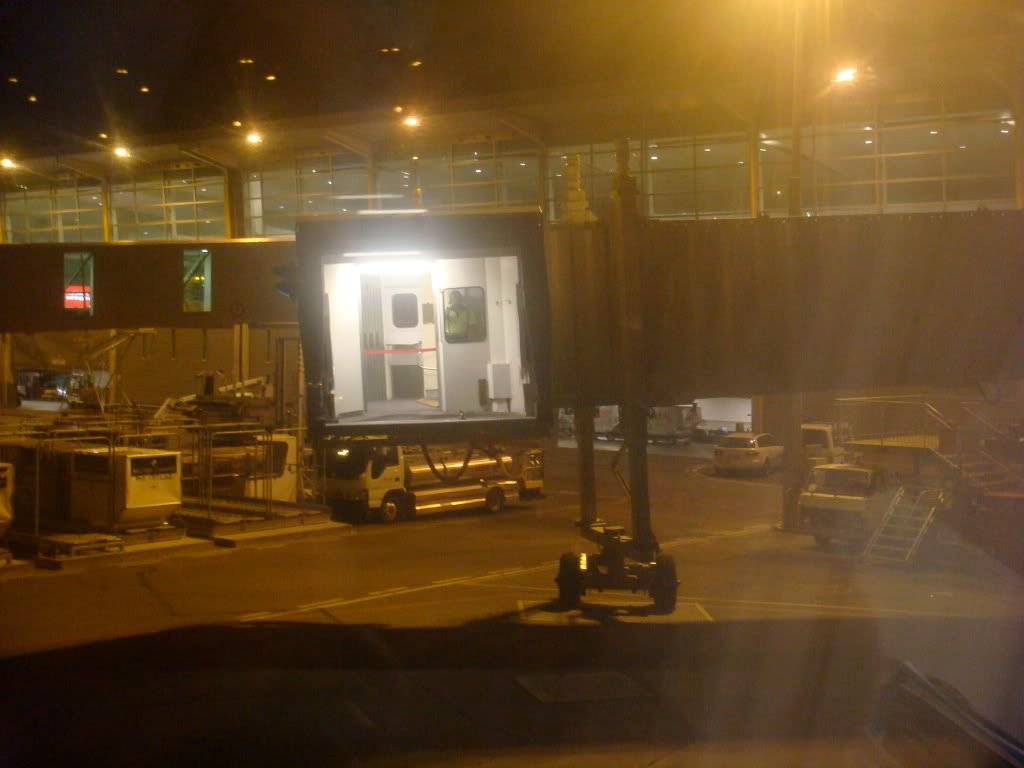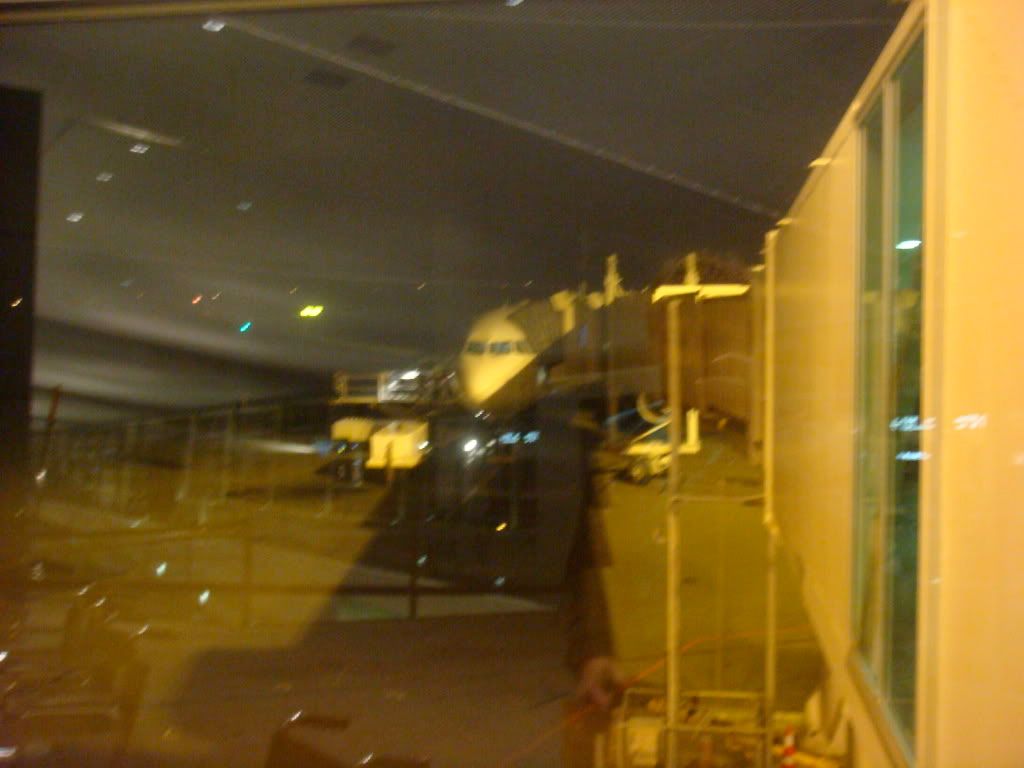 Disembarkation was underway when the air bridge operator made a show after a couple of minutes, immigration took no time, and bags were picked up in less then a minute. After a short queue at MAF customs we were out into a warm Christchurch night
I would have to say the new NZ short haul product is Fantastic. The seats are roomy, comfortable and the meals simple yet tasty. All NZ need now is SQ crew and their short haul would by-far be #1
Now time for the ratings....

NZ786
Departure / Check In 9
Lounge 8
Boarding 7
Aircraft 10
IFE 10
In Flight Meals 8
Cabin Crew 7
On Time 9
Arrival / Bag Claim 9
FINAL SCORE 8.6
Well thats it for a fantastic trip, i'm sure that my next few trips to Sydney will be with Air NZ for sure!
All comments and suggestions on the report are very welcome! Thanks in advance

Regards & Happy Flying

Until Next Time

Chris