....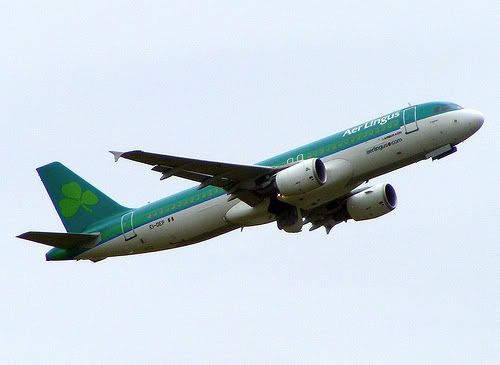 ...............
So another trip to Barcelona . The fares were really low and I had not planned a trip 10 days after I had already been but with a return fare of only EUR70 all in I could not refuse. The option was to fly out from DUB and back into BFS. Timings suited and that was the best fare.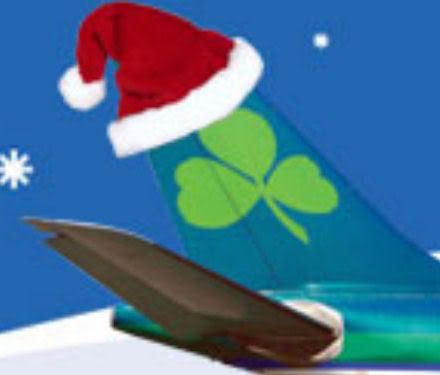 DATE : 02/DEC/08
AIRLINE: AER LINGUS
FLIGHT: EI 562
ROUTE: DUB-BCN
A/C: A320-214
REG: EI-DEP ( Named Saint Eugene )
SEAT: 29D
I took the bus at 0350am from Newry and arrived into Dublin Airport at 0510am. I collected my boarding pass from the SSK and then decided to go to Starbucks as I needed a Coffee.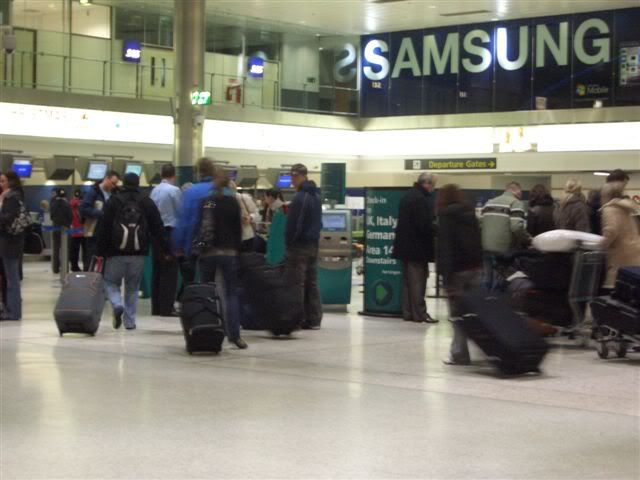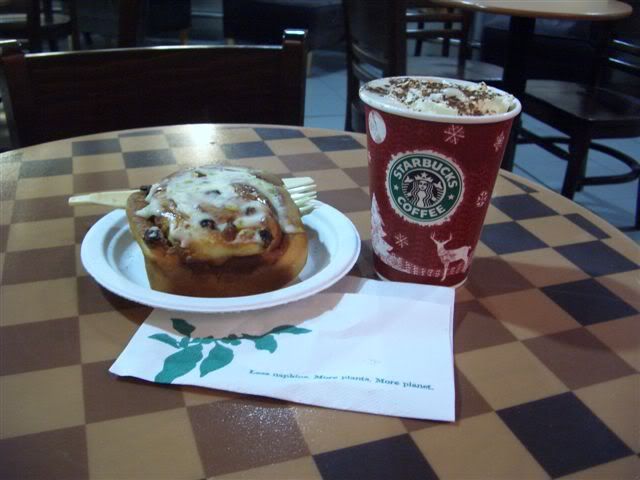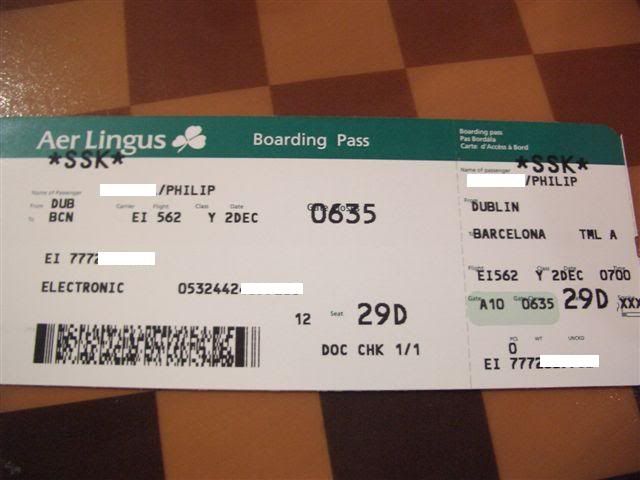 After that it was time to go through security and down to the A gates. Boarding was started soon after I arrived.
I was greeted by two Female FA's who were smiling.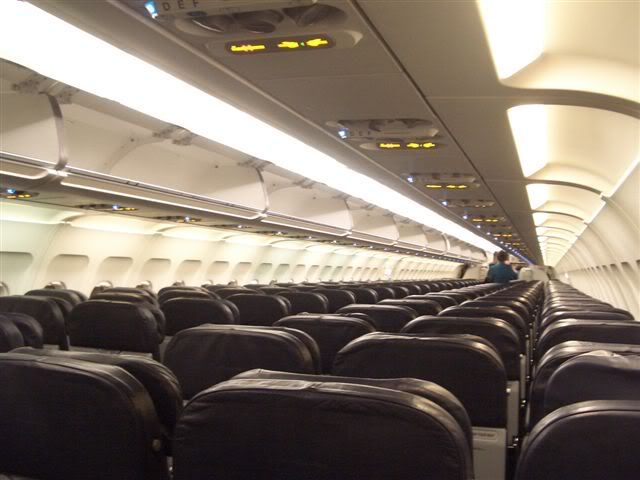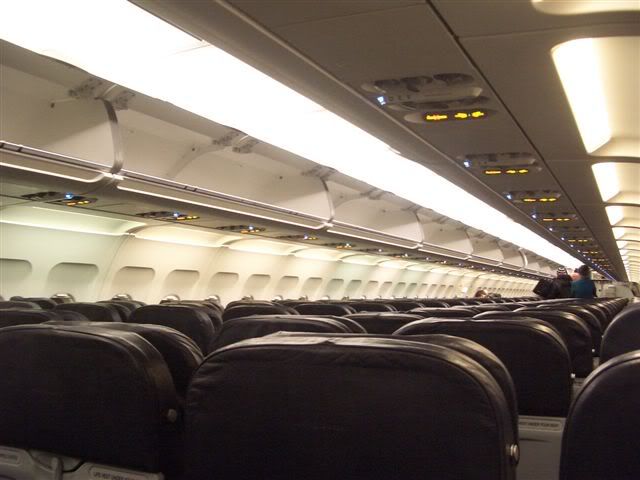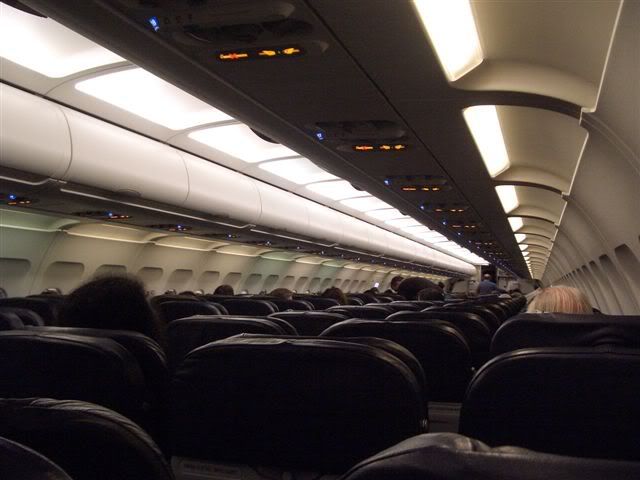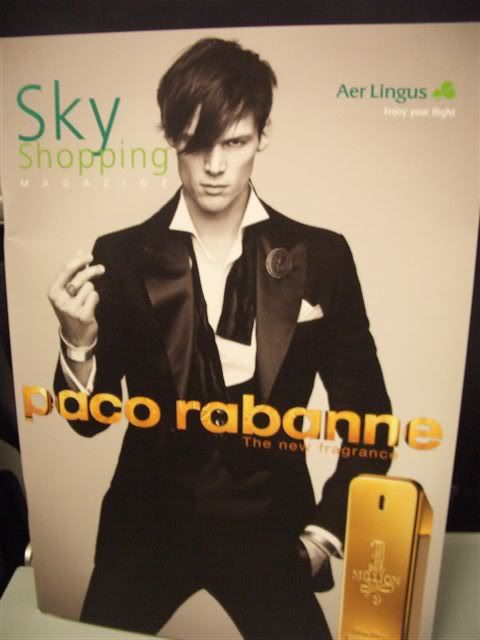 VIDEO CLICK TO VIEW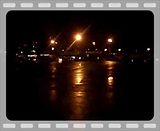 VIDEO CLICK TO VIEW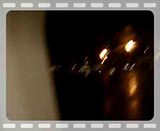 After take off BOB service began.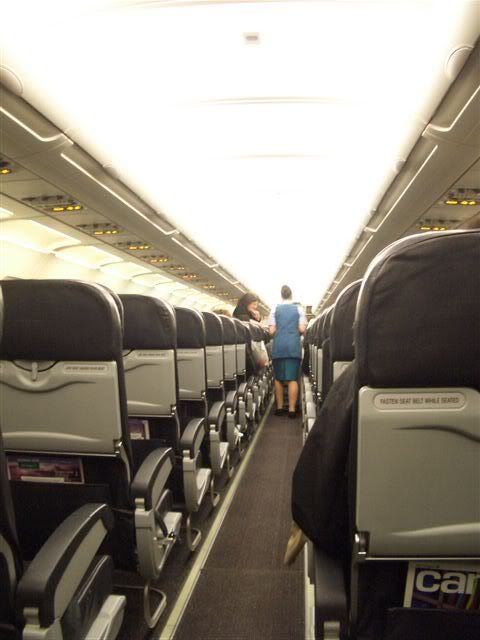 Funny storage idea !!
After a while I slept on the three seats as I was tired.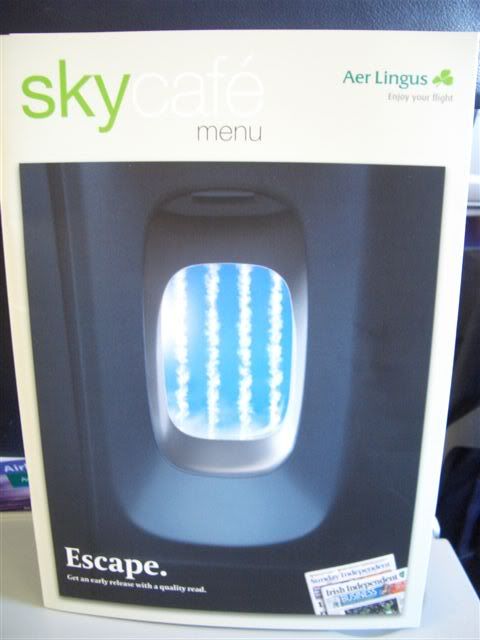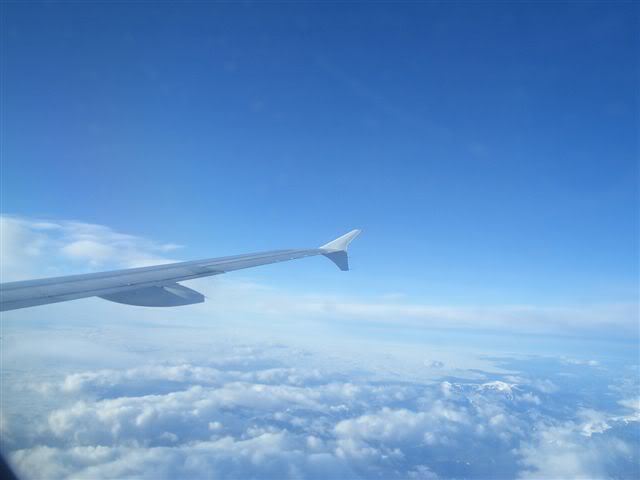 Soon we were nearly getting ready to land. One of the FA's ( I think Senior ) came down the plane and chatted briefly to everyone which I thought was a nice touch.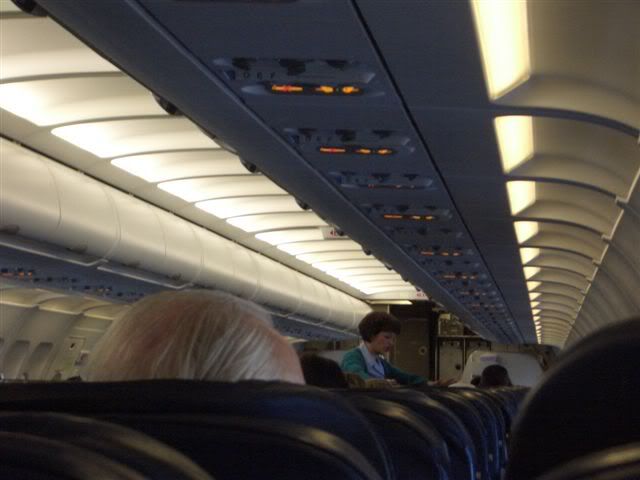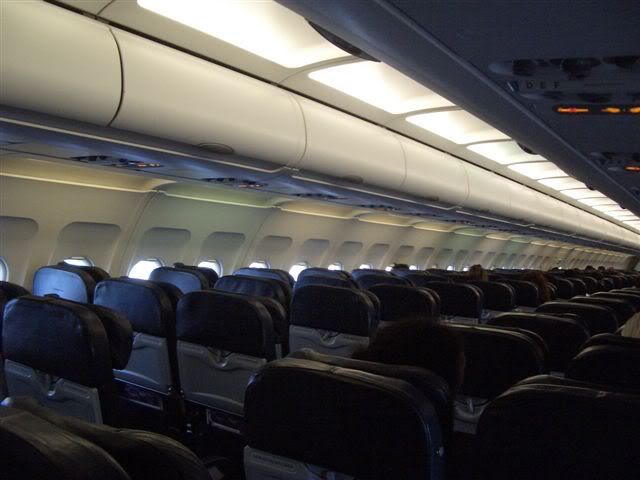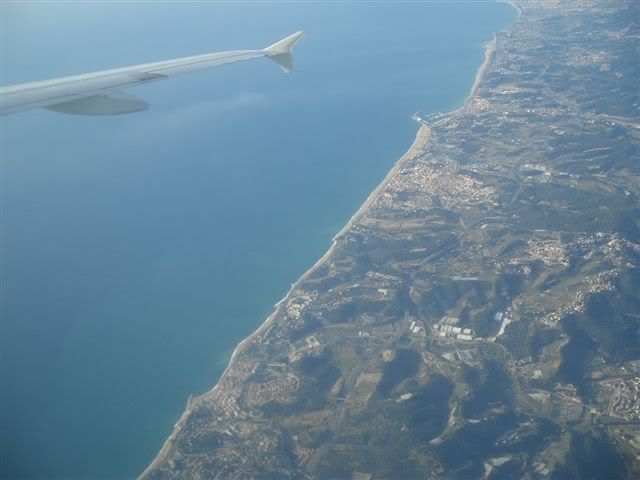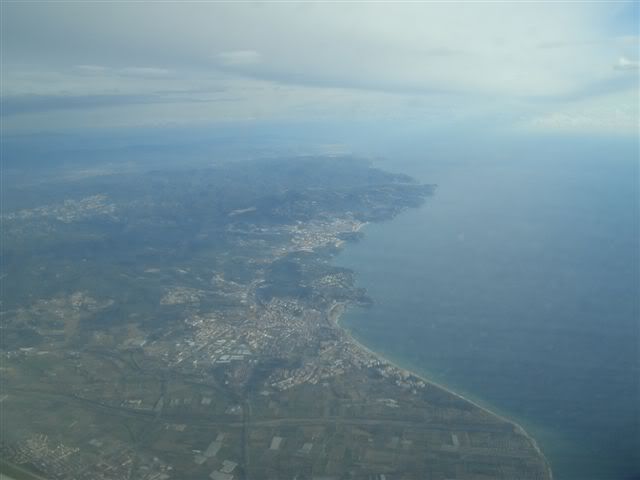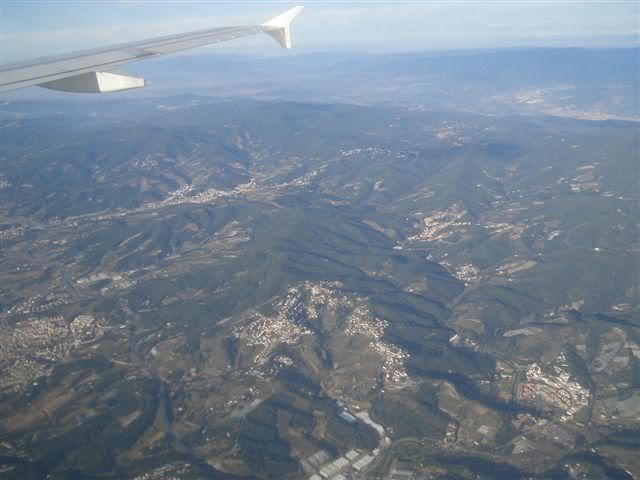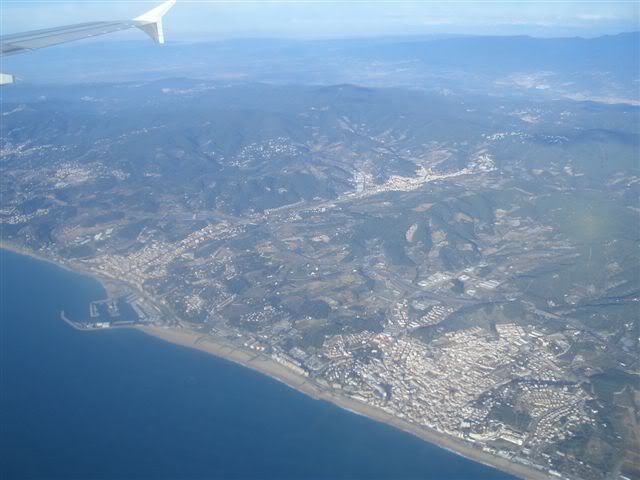 Lovely views of Barcelona , a city I have become quite fond of .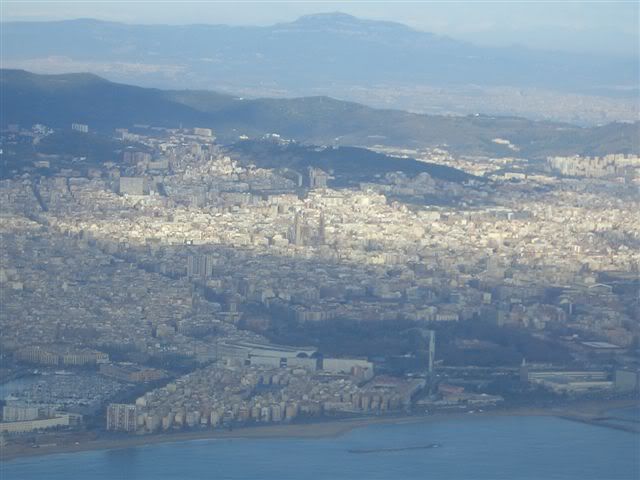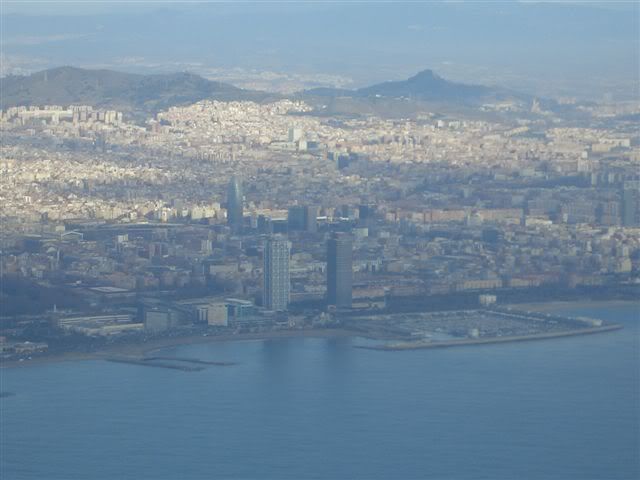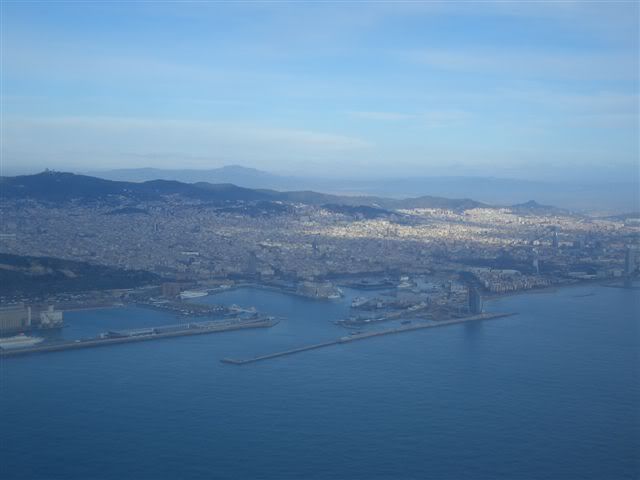 VIDEO CLICK TO VIEW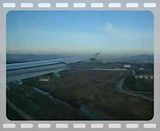 VIDEO CLICK TO VIEW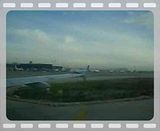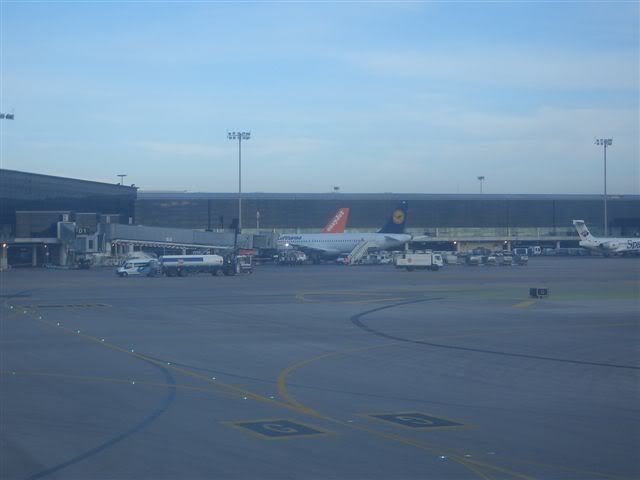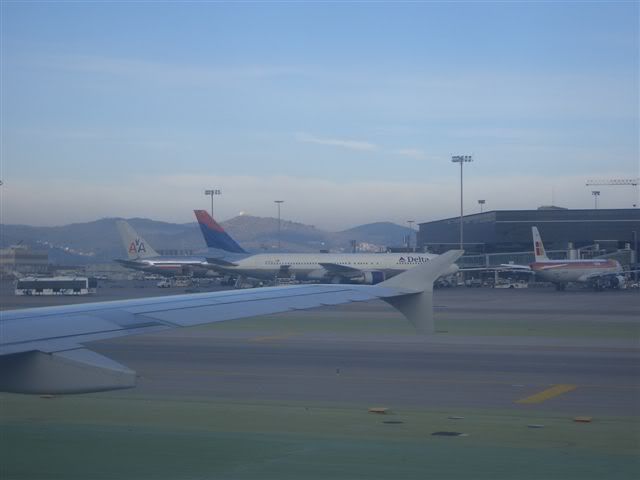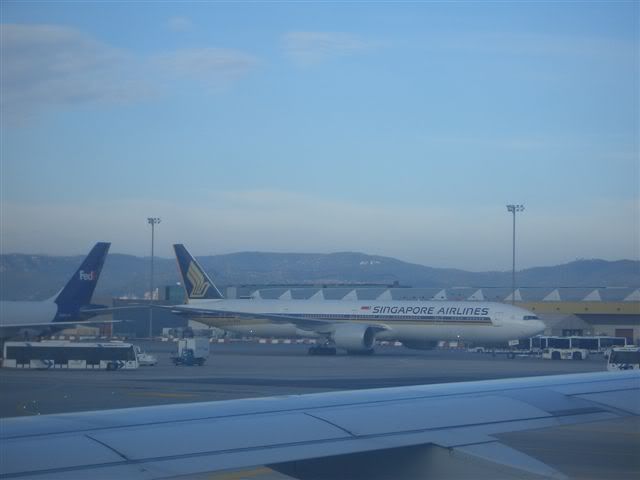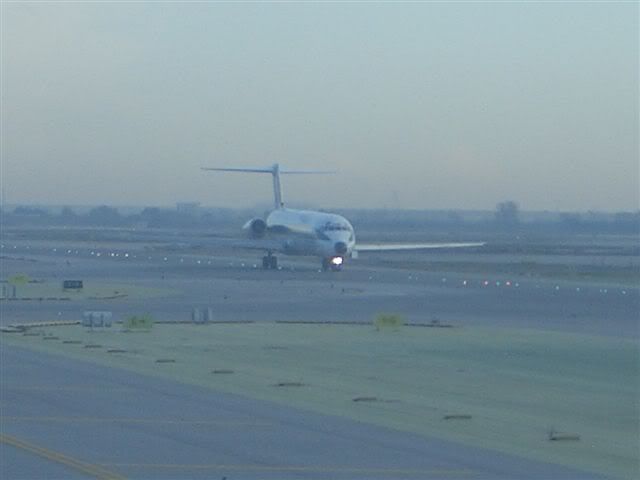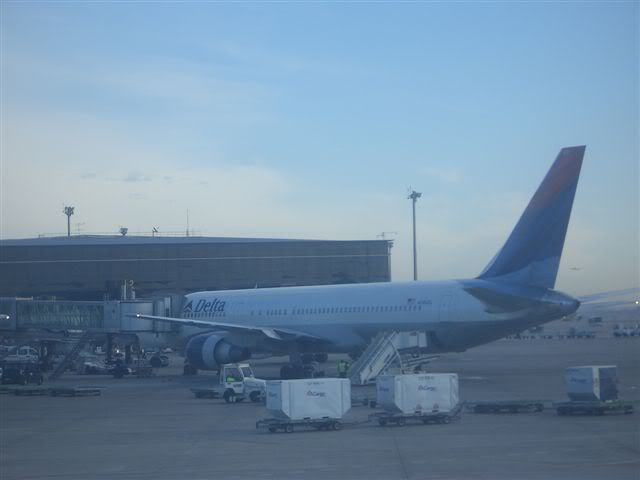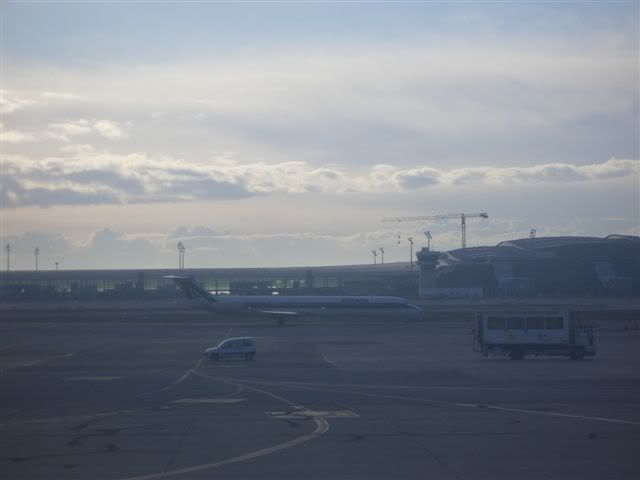 Time to say goodbye to the crew and disembark.
My friend was waiting in the arrivals and we made our way to the train station Via the re opened bridge.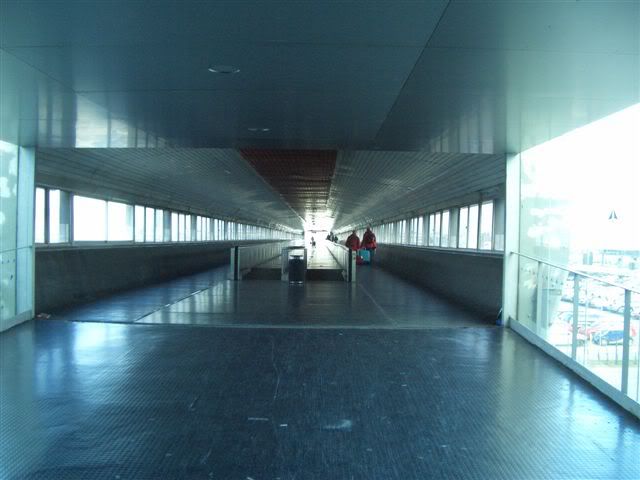 We changed in Sants and then went to Liceu. I did have a motive to get off there again !!!
The wonderful market and to try the lvely Ice Cream .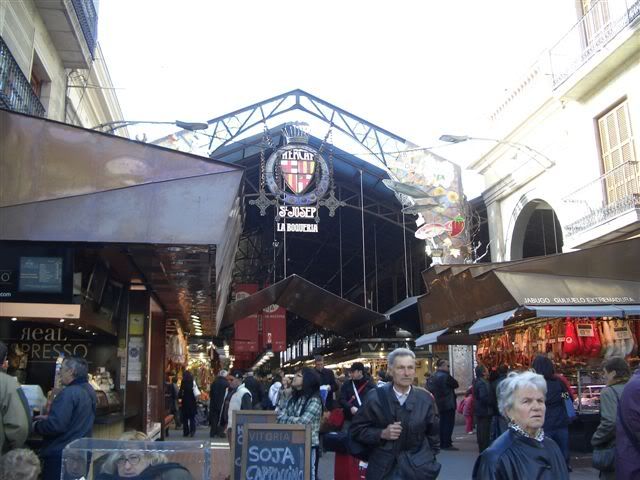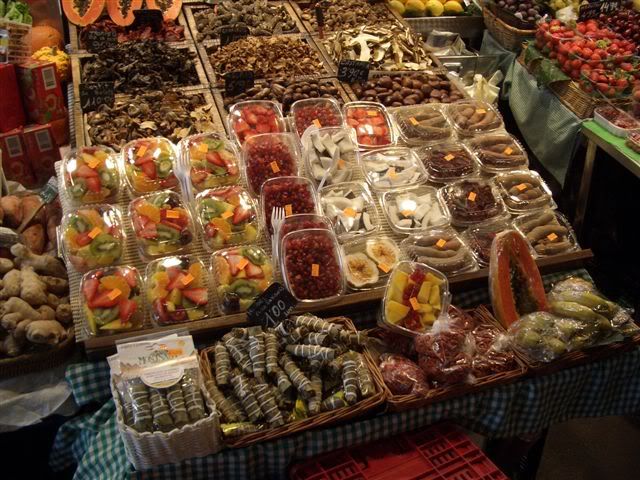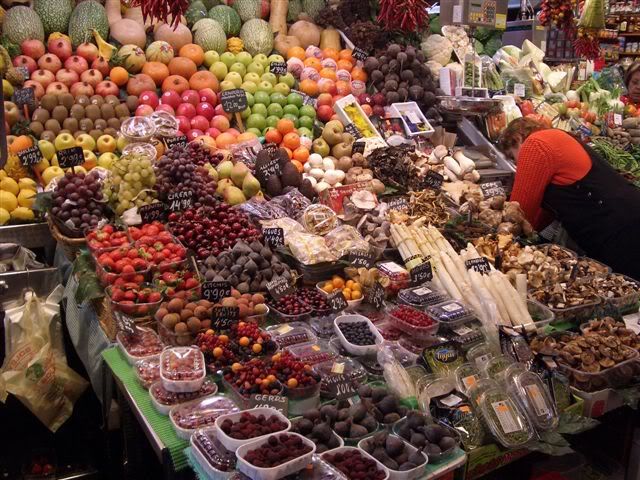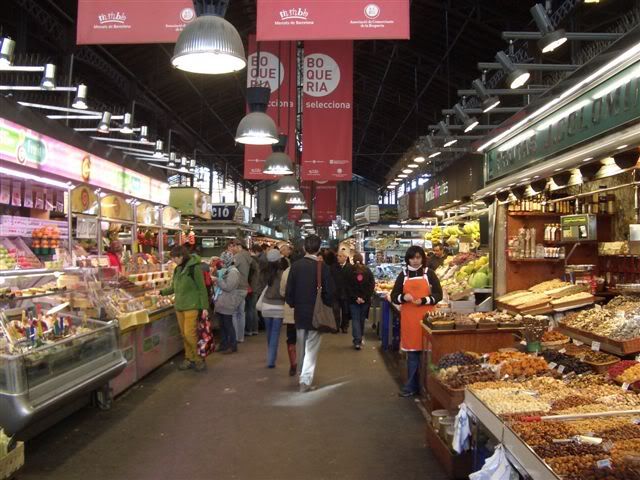 The Kinder Ice cream tastes great !!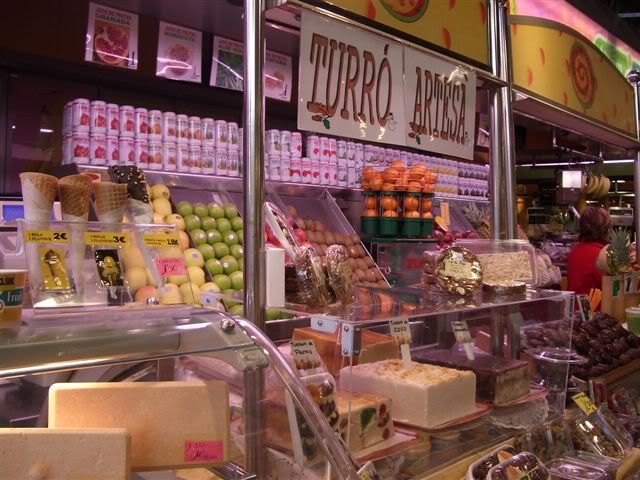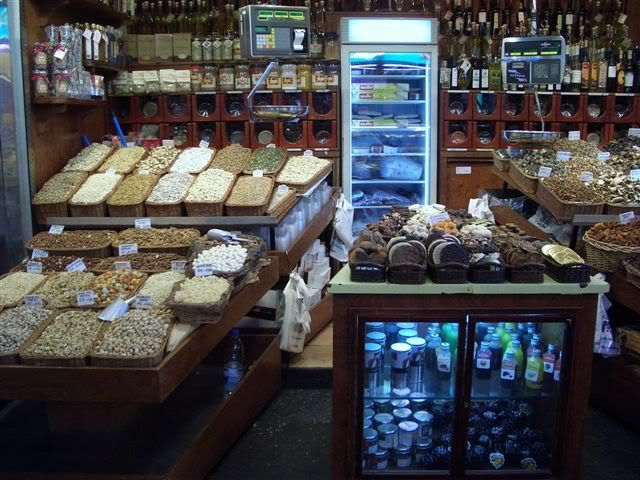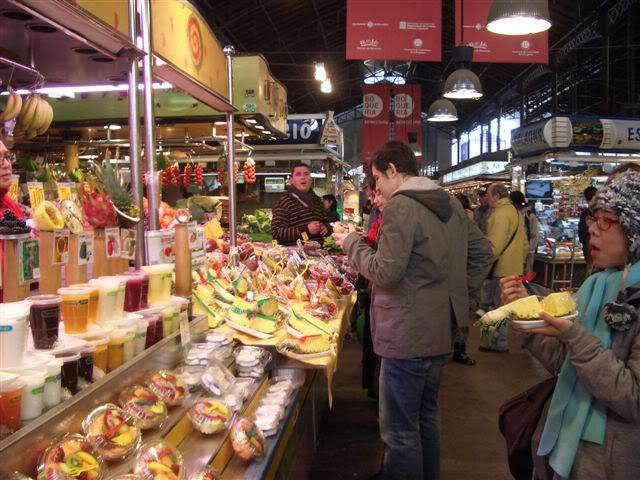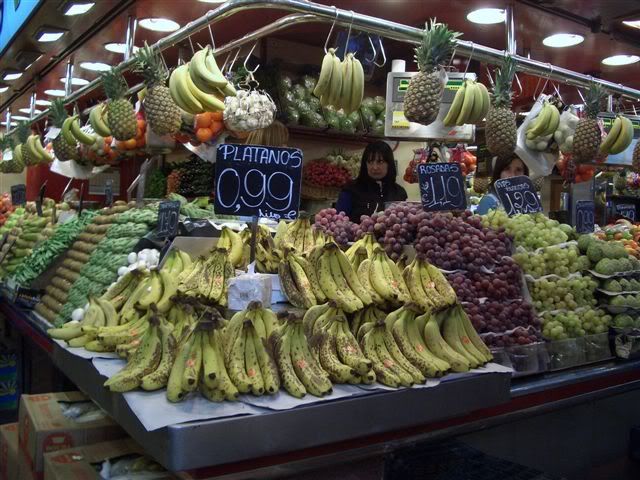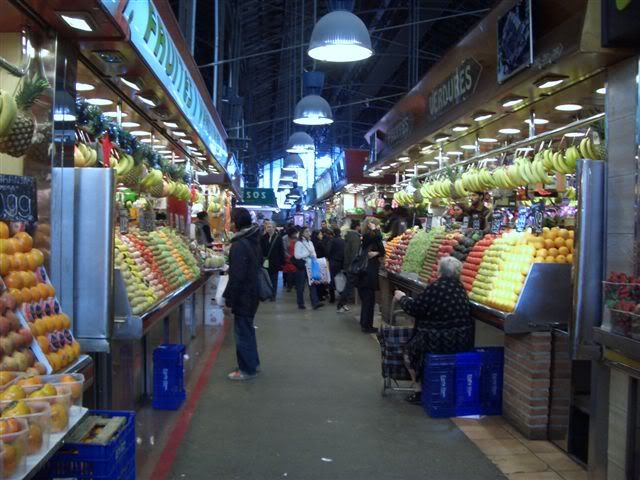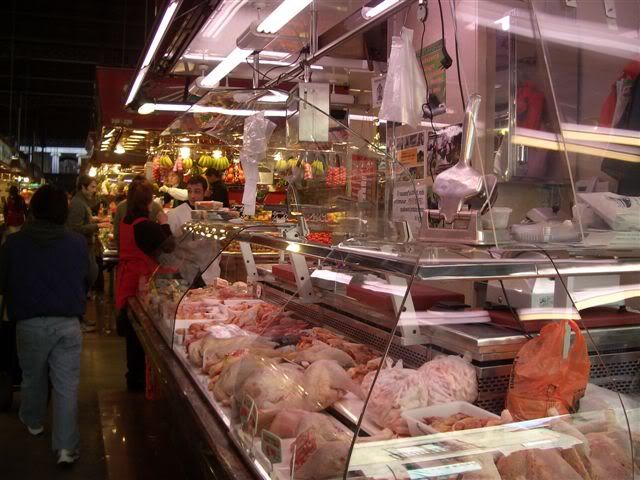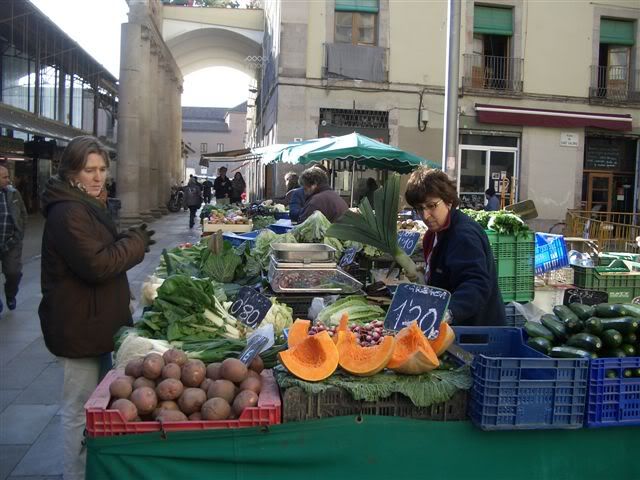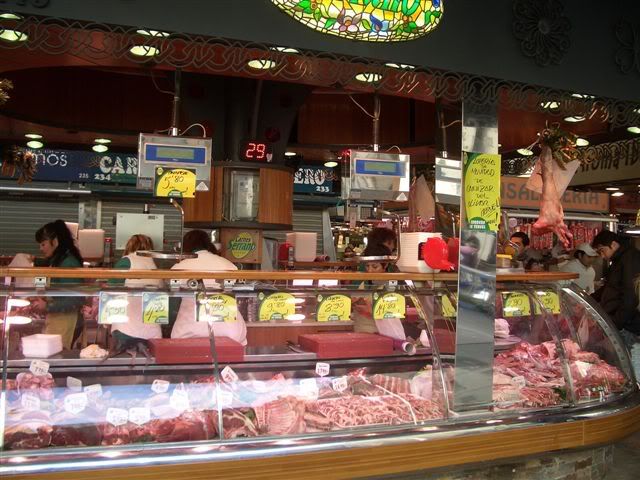 My Friend wanted to go to Dunkin Donuts for a coffee, so I had a Xmas theme Boston Creme lol...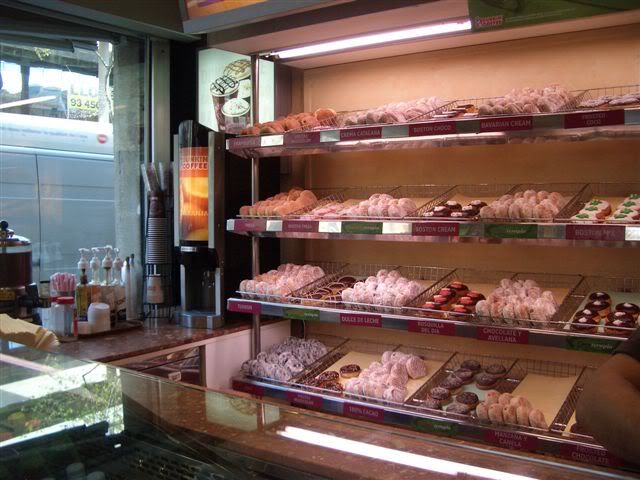 Then we popped to the supermarket and I saw this which made me laugh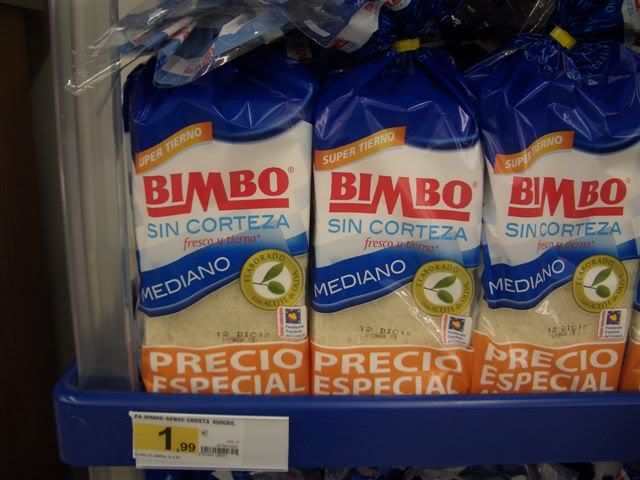 Time to go to the hotel and we went to the rooftop and used the hot tubs . Also two pics from there.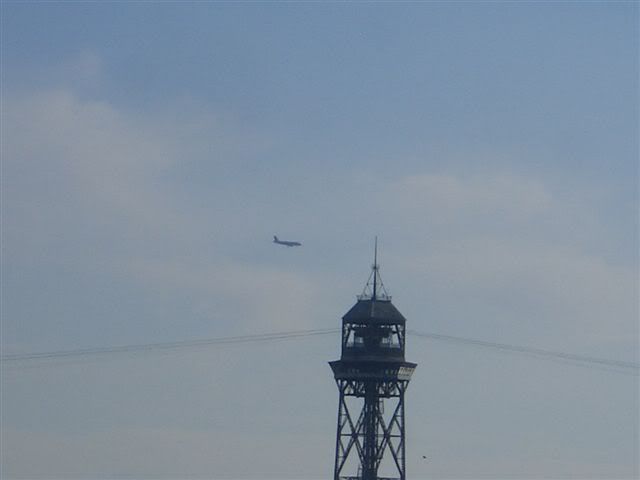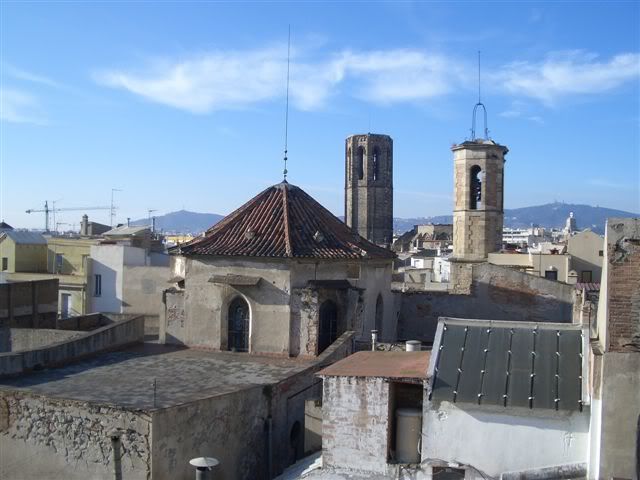 After that I took a sleep before waking up and then we went to dinner. I wanted to visit the ice bar near the marina but in the end I was too tired. Maybe next time.
The next day we didnt do too much . I wanted to go to the Nespresso shop and just take a stroll to some places I had not seen before.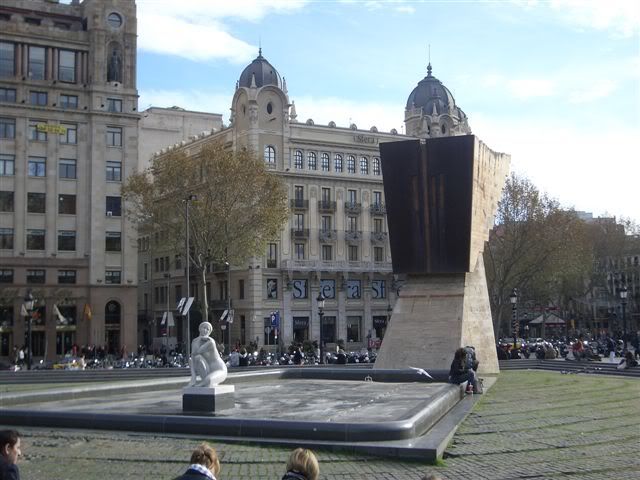 We were offered some new Coffee to try and I also bought my Christmas supplies of capsules.
My favourite shop
Soon it was time to go to the airport for my flight home. I took the train .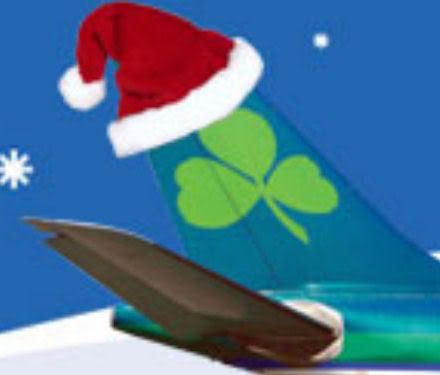 DATE : 03/DEC/08
AIRLINE: AER LINGUS
FLIGHT: EI 47
ROUTE: BCN-BFS
A/C: A320-214
REG: EI-DEA Named ( Saint Fidelma /Fiedeilme )
SEAT: 29D
I checked in and asked the agent if the flight was full. He looked at me and smilied , ''You are only 38 passengers Sir ''. I smiled and said thats good I can have some space. I was a bit shocked at the low number to be honest. I knew the BCN route from BFS was poorly performing but that is very bad.
Soon it was time to board. This did not take long as you can imagine .
VIDEO CLICK TO VIEW
VIDEO CLICK TO VIEW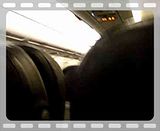 VIDEO CLICK TO VIEW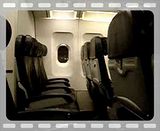 VIDEO CLICK TO VIEW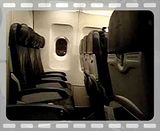 We were warned by the Captain that the flight would be very bumpy due to high winds coming from the Artic . We taxied for a long time to get to the runway. Passing the new Terminal 2 which is looking good.
Take off was very bumpy . After a while the crew were released to do the BOB service and the seatbelt sign was switched off.
After 20 mins the turbulence go quite bad and everyone had to sit down. This carried on for another hour and even the crew were saying it was the worst they had felt.
I had a headache and was tired . Then a break in the shaking came and the crew came round to make sure everyone was ok. There was a guy in the row in front of me who was really nervous and nearly in tears . The crew member sat with him and tried to re assure him. I asked her for a small glass of water to take some Aspirin for my headache and she came back with one no charge.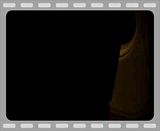 So after a while thank god it was time to land . I was worried as the pilot reported heavy snow in BFS. I was wondering if the bus home would be affected. As we landed it was clear that it was melting but still snowing.
VIDEO CLICK TO VIEW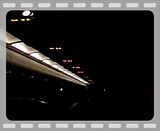 We landed and made our way to the gate. I thanked the crew for their efforts in which was a difficult task due to the bad turbulence and disembarked onto the freezing tarmac at BFS.
Passport control still not good enough IMHO. 2 officers in a narrow corridor and does not move very fast. We were only 38 passengers and it took far too long. I made my bus by 2 mins and headed into the center of Belfast for my other bus to Newry. The snow had turned to heavy rain at this stage and was horrible . I finally got home at 0100am totally exhausted.
So thats the end of my report. I hope you liked it . Not sure what the future holds for the Barcelona route. Its a shame as it was great when it started . The flight used to go out at 1040 and return at 1510 . They made a major error in moving to such late times IMHO.
Comments and suggestions appreciated as usual.
OA260