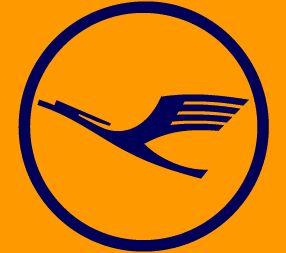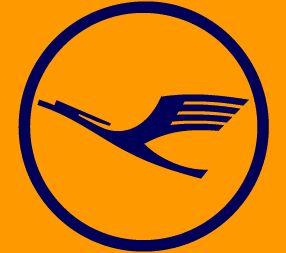 ...And, here it goes!
Flight #1: MCO – FRA
LH 465
AIRBUS A340-313X D-AIFC
SCHEDULED DEPARTURE: 20.30
ACTUAL DEPARTURE: 20.21
SCHEDULED ARRIVAL: 11.25
ACTUAL ARRIVAL: 11.15
FLIGHT TIME: 8h46m
View Large
View Medium


Photo © Konstantin von Wedelstaedt
Finally, Christmas break!
Having experienced a bad time with my previous LH trip (A346 FRA-YYZ) (
See complete report here
), I decided to book myself again on LH465 from MCO to FRA to try and have some good stuff to say on the A346. The trip, scheduled for December 11th, would take me to FRA to then connect to FCO a couple hours later.
After having a couple of tough weeks of finals and projects, time to go on vacation arrived. I had been so busy that I didn't realize that my aircraft type was changed. It seemed as if I was not meant to fly comfortably on the much-desired A346… My previous experience was a disaster, hence my will to go for it again. However, for unknown reasons, my A346 shrank into an A343… what a bummer. Anyhow, time to head back to the old continent arrived and I was feeling good about it!
I drove from Daytona Beach to MCO with a friend of mine who was scheduled on CO MCO-IAH-CCS a bit earlier. We arrived at the airport and checked in separately at 16.40 (some 4 hours before my departure). To my surprise, there were at least 20 people ahead of me in the line, so I just stalled there for a while until the LH representative checked me in into what it seemed to be an overbooked flight. As soon as I got there, I asked how much money would cost to kick me up front into biz class. The reply was: "no sir, we are overbooked today, so you're going to have to enjoy our economy services." Chuckles followed.
I forgot to mention that since the aircraft changed, so did my reservation. I was about to freak out when she said that my previous seat selection (28A for the A346) was changed. Immediately, I pictured myself in the middle of the plane, next to two huge German dudes. Fortunately, they respected my window selection and threw me down the fuselage all the way to row 42, seat 42K (this plane has 45 rows, so we could say I was in the butt of the Airbus).
The LH representative (who spoke to me in Spanish and didn't have a clue on any German), told me not to worry as these seats are supposed to be the best in the A343, due to the curvature of the back side of the plane, and the absence of lavatories in the rear section. So I decided to chill and NOT write a trip report, as I thought it'd be an ordinary experience for most of you, and me too.
Anyhow, I got my boarding pass and decided to go purchase some goodies. I got myself a couple movies (because of the lack of PTVs on the A343), some candy, magazines and water. Then, expecting apocalyptic lines in the TSA screening, I decided to go through that adventure. For my surprise, once again, there were no more than 5 people in front of me, for which the whole usually tedious process went quite smoothly.
MCO sucks. At least all the terminals except the one I was headed to. As soon as I got to terminal B, on the side of gates 80-89, my perspective toward this airport changed. I was truly amazed on how cool this side of the terminal looked. Check it out. (Please, I'm just comparing it to the other terminals, which really do suck!)
Anyhow, I glanced at the cool terminal, with an Outback Restaurant, a couple bars, a nice xmas tree, and then went to my gate. There it was, the much-unexpected A343 accompanied by a VS 744, which was being loaded for its hop to LGW.
Virgin Atlantic flight to LGW
Gate assigned for Lufthansa
My A343 parked at the Gate
After making a few phone calls, boarding commenced at 19.35 with the usual First/Biz class and Families with small children passengers. At 19.42, my section of the plane (yes, the far behind, outback section of the plane) got called to board. I then proceeded boarding this flight that promised to be long, tight, and probably uncomfortable.
As I rolled down the aisle of this nice-looking cabin, I reached my 42K seat hoping that no large male would come right after me to collapse in my neighbor tight seat. I sat down and analyzed the whole scenario. The seat was comfortable, but the leg space was a bit restricted. It's supposed to be a 32'' space, but below the front seat there was some sort of box that keeps the life vests and takes a considerable amount of room. However, it was much better than Iberia! – a good thing to say.
Time passed and I was still alone in there. Soon later, the purser came on the PA:
"Boarding Completed."
Well, I leave it to your imagination what my face looked like by then…
Overbooked flight and I was alone! That's when I decided to write this report! LOL
Anyhow, my humor changed and I began enjoying the A343. Boarding ended at 20.07, letting us push back way ahead of schedule at 20.21. The silent Airbus plane turned its four engines on and we began taxiing at 20.26. The Captain came on the PA giving us the information for the MCO departure, and stating that our hop over the pond would last 8 hours and 46 minutes at an initial altitude of 35,000ft to then climb to 37,000ft.
Orlando Ground gave us instructions to taxi to Runway 17R through Taxiway H reaching intersection H1. Accordingly, we reached the holding point and applied full power becoming airborne at 20.31 (4 minutes ahead of schedule). Impressively, this A343 took a whole life, and part of another, to make its initial climb. It was not an illusion, I looked at the screens in the plane and our climb rate was unbelievably slow. Anyhow, we made a few turns heading east passing over Orlando and the Space Coast region; then, right over the Atlantic Ocean all the way to Europe.
TAKEOFF FROM ORLANDO VIDEO
Right after takeoff, the lights were dimmed and the in-cabin service began. I decided to relax and start watching the movie I bought back at MCO: Hannibal - The Rising (Awesome movie, BTW. I truly recommend it).
Both the plane and the time flew. Soon later, I had a glass of red wine (I debated on whether getting a Warsteiner Beer or the Wine… given the fact that I wanted to sleep, I chose the latter), a nice German snack and an awesome movie to enjoy. Minutes later, the food service begun.
I really liked this FA. She was very nice throughout the whole flight!
Awesome snack. At FL370 the Wine kicks in quite fast!
Good leg space despite the individual 32'' room
Choices were Turkey or Pasta. I went for the second choice, as it's most likely to taste better than the Turkey. Here it is:
Closed
Opened
Having the seat next to me (sadly) empty, I put my laptop there and had my meal with Hannibal lecturing me. How ironic.
The Pasta (considering is airline food, German-made, bad-looking, and what not) was extraordinary. It came with a piece of seasoned bread, a salad with Italian vinaigrette, Monterrey Cheese, and a chocolate dessert with a strawberry and whipped cream. I enjoyed it and had 3 more glasses of wine. Go figure.
After the tray was taken away, they dimmed down the lights and I was able to relax a bit more. I raised the armrest and abused of 42J. I then turned myself into a standby mode for the following 4 hours.
Ok, I can't say I fell into a deep sleep, but it was enough for me to wake up an hour before landing. Breakfast was served at 10.15 (local time), which was also awesome. The choice was a traditional omelet, bread, butter, strawberry jam, fruit, coffee, and a cold beverage (I went for some OJ).
I really enjoyed this meal, so I can say now that LH doesn't do a bad job with their food choice. Good way to feed us.
Entering Europe through Lille, France.
No time later, after entering the old continent over Lille, France, the sense of pulling back the thrust was felt in the cabin. At 10.40 we began our initial descent into FRA accompanied by the usual announcements. The clouds formed a nice layer that covered most of the area, so I figured we'd be getting into some IMC on the approach to FRA.
Before landing snack
Descending through 8,000ft
Inside the cabin before landing
Our A343 was vectored to do the usual approach into Runway 25L. We followed an 77W (my favorite plane) and performed an awesome final 4 minutes of this cool journey.
The 77W ahead of us
Here's the video:
LANDING IN FRANKFURT VIDEO
Landing was at 11.15, some 10 minutes ahead of schedule. The whole thing was done very smoothly, kudos for the LH pilots.
Against our luck, we were held in the taxiway for 20 minutes, as there were no available spots for us to park in.
Lufthansatopia
Another LHA343
Arriving at the Gate
Another awesome airline
Finally, we reached gate B44 at 11.35, meaning that this cool, relaxed, unstressed and nice trip had come to an end. What a change from what I was expecting!
As all the passengers deplaned, I had the chance to leave through door L1, for which I had a nice sight of the business and first class. I couldn't take any pictures as I had loads of people behind me, sorry for that.
Once in the terminal, I took this photo of the Airbus plane that brought me to FRA.
Later on, I proceeded to the check-in desk, as the lady back in MCO never gave me my boarding pass to FCO. There, after waiting more than 25 minutes, the slow and relaxed staff handed me my boarding pass with a seat selection in 22A. The scheduled plane was an Airbus A321.
As soon as I got my boarding pass, I went directly to Terminal A, which is where most of the flights to Europe are assigned to leave. I went through the European Customs without any problem and reached the awesome terminal, which I believe is the best I've ever been on. Actually, I must admit I'm kind of crazy for this airport.
Entering Terminal A
One of the things that make me light so much this place is the cool viewing places it has within the terminals. I had an awesome breakfast (a ham and cheese calzone with a cappuccino) in front of all the heavies that departed FRA at that time. See for yourselves.
Lonely Caffe'
Very well accompanied Caffe'
After finishing my nice breakfast, I checked out the screens and realized that my previously assigned gate had
also
changed: from A28 to A23. I had no idea what was about to happen. Later on, I went to an awesome place to begin writing this report. See for yourselves.
Look who decided to show up
While writing, some stuff bothering my sight...
And there it goes again... without me inside
About an hour later I headed to the gate and seemed as a 744 was standing there. I later saw that my plane wasn't parked here. A23 ended up being a remote stand gate. How much cooler could this get?!
Anyhow, my flight was called right on time and a few amount of passenger proceeded to board the bus. I wondered how and A321 could be assigned for such a small load of passengers. My answer was immediately clarified.
As we drove to our assigned plane, we passed several A321s and never stopped.
Some images of the ride
Then, we got very close to regional planes, and yet, never stopped.
We reached the very last plane on the remote stand and there it was, an A319! This was certainly a day of change!
Boarding while Air Berlin takes off
Flight #2: FRA - FCO
LH 3846
AIRBUS A319-114 D-AILL
SCHEDULED DEPARTURE: 15.50
ACTUAL DEPARTURE: 16.07
SCHEDULED ARRIVAL: 17.35
ACTUAL ARRIVAL: 17.38
FLIGHT TIME: 1h31m

I couldn't believe how lucky I had been throughout most of my trip. I like riding different planes so I can add them up to my ride list, and also steal the security cards to add them up into my collection (don't tell anyone).
I naturally boarded through the back of this nice LH plane and sat in 22A, as previously assigned. The nice FA told me I could change as soon as the doors were closed but I was so comfortable that I didn't even try it.
Here are the two types of legroom I had on this Airbus.
Uncomfy
Comfy
Doors were closed and the trilingual Captain came on the PA announcing that our departure was going to be slightly delayed because the aircraft had just arrived from Moscow and it was full of ice. Things couldn't get any better! (First time in such event as well). The deice truck arrived and bathed the A319 to remove the ice. Here are some photos and a short video too.
DEICING VIDEO
About ten minutes later, our plane was turned on and we began taxiing at 16.07. The Captain then announced that the flight was going to be quite bumpy due to some strong winds coming from the north in the Alps region, and then let us know that our flight path would go over Stuttgart, Perugia, Pisa, and then Rome.
Right after that, the A319 ran down the runway and became airborne at 16.10, some 20 minutes behind schedule. As soon as we left the ground, the fog kicked in and we entered into heavy IMC all the way until we reached cruising altitude, which constantly changed because of the strong turbulence that accompanied us throughout the trip.
TAKEOFF FRANKFURT A319 VIDEO
As soon as we reached cruising level, the two FAs started the snack service. I chose a nice Turkey sandwich, this time with a Warsteiner beer - awesome choice for a mid afternoon snack. Right before that, I got into some Southwest's peanuts that I had saved for a future trip
Low-cost Peanuts!
Once finished with this nice bite, the sun hid and it was already dark. This kind of sucked because we landed at Rome like if it were late at night. The rest of the flight was quite normal, considering I passed out and opened my eyes when the plane touched down in FCO. Seems like the beer knocked me out, so sorry I didn't record the landing. It was too dark anyways, so it didn't really matter.
Landing was at 17.38, three minutes behind the schedule – not bad at all! We taxied a few minutes and parked at the gate, deplaned and got my bags without any trouble. Came out into the awful rainy conditions that have been kicking Rome's butt for more than a week, and here I was, satisfied after an awesome experience with Lufthansa.
Conclusions


1. Lufthansa's transatlantic service was superb. The FAs were all nicely dressed, well trained, very polite and professional in what they do. They passed several times to check if we needed something and were always with a smile on their face.


2. The A343, despite being quite old, proved to be an amazing aircraft. LH keeps it in great shape and the interiors, the temperature, and the whole ambient were just perfect. The only thing I would change is the leg space in coach. At least one more inch would make a big difference.


3. Frankfurt Airport is astonishing. One of Lufthansa's keys for success is the well-organized hub they have at FRA. All the personnel, the logistics management, the infrastructure, the systems, the layout, are simply the best they can get. I never felt uncomfortable, hassled, stressed. I was always in a well-lighted place, with no noise. Simply the best.


4. Lufthansa's regional service is excellent. All the same applies for the crew and aircraft. Everything in spotless conditions. Punctuality is one of their biggest values. Great, just great!

5. WAY TO GO LUFTHANSA, WAY TO GO FRANKFURT!

Once again it's been a pleasure writing for you all, I hope you enjoyed this report. Comments would be very much appreciated!
Thanks for reading!
Enrique