For a change I wanted to try out Olympic Airlines again and see what the current service and product was like. I had heard mixed reports and was not expecting much. They are in the middle of a major re structuring plan and a proposed sell off. The following report is my experience.
DATE : 16/DEC/2008 ( 16/ΔEK/2008 )
FLIGHT : OA 269
ROUTE : ATHENS-LONDON ( ΑΘΗΝΑ - ΛΟΝΔΙΝΟ )
AIRLINE : OLYMPIC AIRLINES ( ΟΛΥΜΠΙΑΚΕΣ ΑΕΡΟΓΡΑΜΜΕΣ )
SEAT : 5A
CLASS : BUSINESS
AIRCRAFT : A340 - 313X
REG: SX-DFA NAMED OLYMPIA ( ΟΛΥΜΠΙΑ )
I checked in at the Business class counter 2 hours before the flight.
I was a bit worried as I had 41 Kilos and my allowance was 30 kilos. I put my two suitcases on the scales and nothing was said. The girl said my seat had been pre assigned 5A and was I happy with that. I said yes and she then asked me if I had a OA Icarus FF number. I said yes but I had not used it for a long time. She said she would see if the number was in their system. After a few seconds she found it and said that she had put my number in the booking. I thanked her and proceeded to the Museum to take a look at the exibition.
After that I went through security. There are two lounges for OA at ATH. The Melina Mercouri lounge for intra schengen flights.
And then there is the Aristotle Onasiss lounge for outside
I went into the Onasiss and was greeted by a friendly young lady. She said ''welcome Mr .........I will call you when your flight is boarding. ''
Meeting room free to guests
Good selection of hot and cold food .
Internet corner
Coffee time. I love the branded Sugar and Napkins .
Beds !!!
Showers !!
Soon after the flight was called so I headed to the gate which was literally outside the lounge.
Boarding was announced and three people had started to board when a call came through to halt boarding. Apparantly there were ATC restrictions at LHR due to bad fog. An announcement was made and asked people to take a seat. More information would be available at 1400.
VIDEO CLICK TO VIEW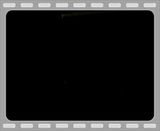 VIDEO CLICK TO VIEW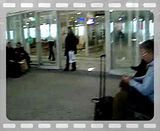 So I decided to take a walk and take some pics.
Free internet kiosks
At 1400 still no joy an announcement was made to say new information would be available at 1430. At that time an announcement was made for my name and 3 others to go to the desk. I went there and was told that they were very sorry for the delay and would I like to go back to the lounge. I said yes. So I went back to the lounge and as I entered the girl said ''London??'' I said yes and she waved me through.
Time for more snacks !
After 45 mins the lounge agent came to me and announced that the flight was boarding. She appologised for the delay and I said it was fine and not her fault. Nothing you can do about weather.
I proceeded to the gate where everyone had boarded already and I just walked on with two others.
I was greeted by two smiling crew who directed me to the left.
Pre take off drink was offered.
VIDEO CLICK TO VIEW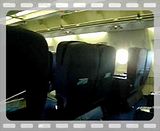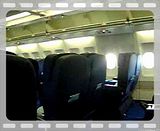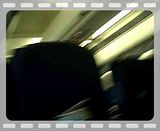 VIDEO CLICK TO VIEW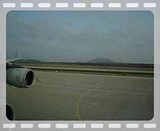 VIDEO CLICK TO VIEW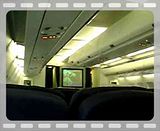 VIDEO CLICK TO VIEW
TAKE OFF VIDEO CLICK TO VIEW
The crew came around with headphones and the FA advised that Channel 1 would show Frasier Xmas special and Channel 2 would show Mamma Mia.
Then drinks were offered with peanuts
I decided to watch Mamma Mia as I had never seen it .
Then time for the meal. The FA came along with a tray with three main courses. Salmon,Beef and Greek Mousakka. I thought that was very good for such a short flight. I went for the Greek dish.
The meal was lovely . Really tasty and quite a surprise.
The FA collected my tray and I told her the meal was really nice. She smiled and said would I like coffee . Which I said yes.
After a few minutes she came down with a mini tray.
The coffee came with chocolates . WOW is this Swiss LOL.... I really couldnt believe how good the service had been.
VIDEO CLICK TO VIEW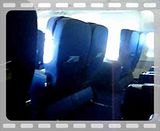 VIDEO CLICK TO VIEW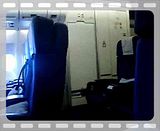 After a while the FA came down to me and asked me if I wanted another drink. I decided to have Orange juice.
Soon the pilot announced it was time to land and the crew made the cabin ready for landing.
VIDEO CLICK TO VIEW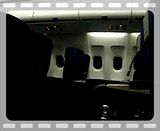 VIDEO CLICK TO VIEW
VIDEO CLICK TO VIEW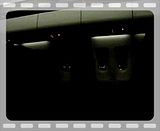 VIDEO CLICK TO VIEW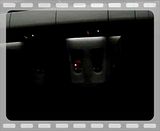 We pulled to our gate and soon it was time to disembark. I thanked the crew for a wonderful flight and they wished me ''Kales Yiortes'' ( Happy Holidays ).
So thats the end of my report. I have to say I was very pleased with the service on Olympic and pleasantly surprised. I boarded expecting not too much if I am totally honest.
I hope that the future will be kind to OA as it just shows that when they put their minds to it Olympic can be as good as the rest.
I was hoping to get SX-DFC and then dedicate this TR to fellow Anetter and friend Bobby as I know how much he wants to fly OA A340 and loves Greece. So never mind even though it was SX-DFA I dedicate this to you my friend.
Thank you for reading and I am looking forward to your comments as usual.
OA260