Just a week after my last trip I was flying again, this time a leisure trip together with my girlfriend. Since we both never went to London, and the Christmas period we decided for a long weekend of combined sightseeing and Christmas Shopping in London.
My girlfriend found a very good deal for a hotel, and since FR regularly has special offers, we booked online with FR; some 2 months ago (at the same time as my NRN-SXF-NYO-NRN trip). This time we also booked one checked bag, as we would return with the shopping results so needed a tad more space. Total booking fee was € 64,00 for the two of us, which is a real bargain. Add the parking costs for the car of € 36,00 and the total trip cost € 100,- for the two of us.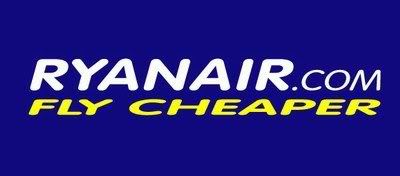 Let's go now!
Since our flight departed around noon, we decided to leave our home at 07.30, with an eta of 10.00hrs. Some spare time left in case the 274km drive causes some delays due to traffic jams or so. In the end it was just after 08.00hrs when I started the nr. 1 engine of my Renault and we were on our way. Traffic was light on this Saturday, and soon we passed Amsterdam, Utrecht heading more south to turn east towards the German borders.
It must have been around 10.30 when we arrived at the car park of Dusseldorf Weeze airport, or Niederrhein airport. We walked through the cold air, as it was actually freezing.
Since we had a checked bag, we could not check in online, so we queued up for the STN flight. Nobody in front of us, so we were checked in within seconds.
Now we had some time to spare and walked around the indoor Christmas market at the NRN terminal. Nothing special to be seen actually.
After a coffee and a hot chocolate for my girl, we decided to head for security which was also really quick. I really like NRN, it's so quick and relaxed!
Also passport control was done within seconds, and we waited at the gate for 15 minutes before the flight was ready for boarding.
Flight: FR3261
Stretch: NRN-STN
Date: 13-dec-2008
Aircraft: Boeing 737-8AS (WL)
Msn: 36574
Registration: EI-DYL
Delivered: 12-jun-2008
Seat: can't remember
Loadfactor: 90%
4th flight on the 737-800 and the first on this machine
Time for boarding came soon and we could walk up to the plane. I was happy to see that I could add a new entry for my log, since some a.netters seems to be lucky with catching the same FR machines over and over (Airbuseric…). We seated somewhere in the front part of the aircraft, with my girlfriend at the window-seat and myself just next to her.
Machine was quite clean and the usual blue and yellow cabin lay out. The cabin crew existed of 4 female attendants of which one I recognized from my earlier trip on FR.
Legroom was small, but for a 55 minute flight just enough.
Soon boarding completed and we were pushed back from the parking spot, and taxied to the active runway.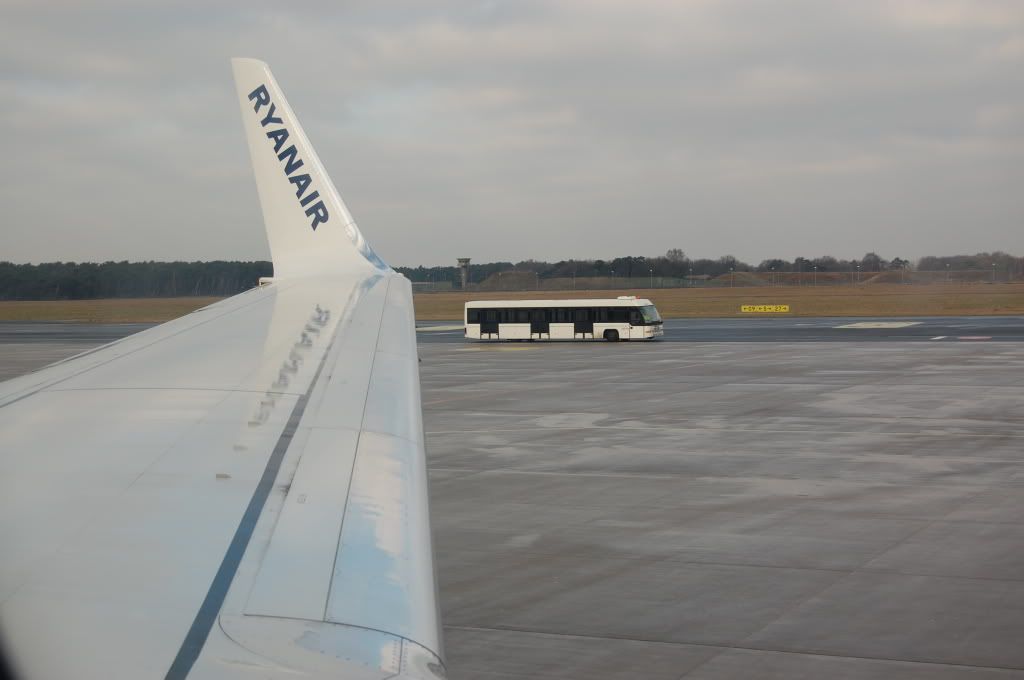 We used quite a bit of runway length before we jumped into the foggy skies, but everything was comfortable enough. The cloud layers were not too thick so we soon had a clear blue sky and some nice views of the islands in the southern part of The Netherlands.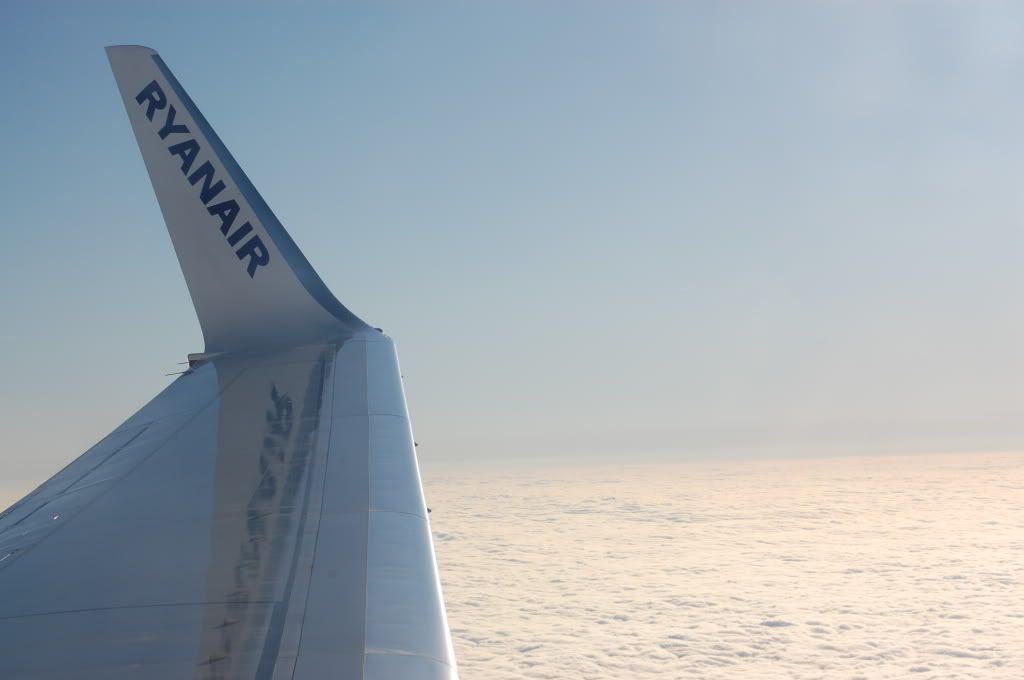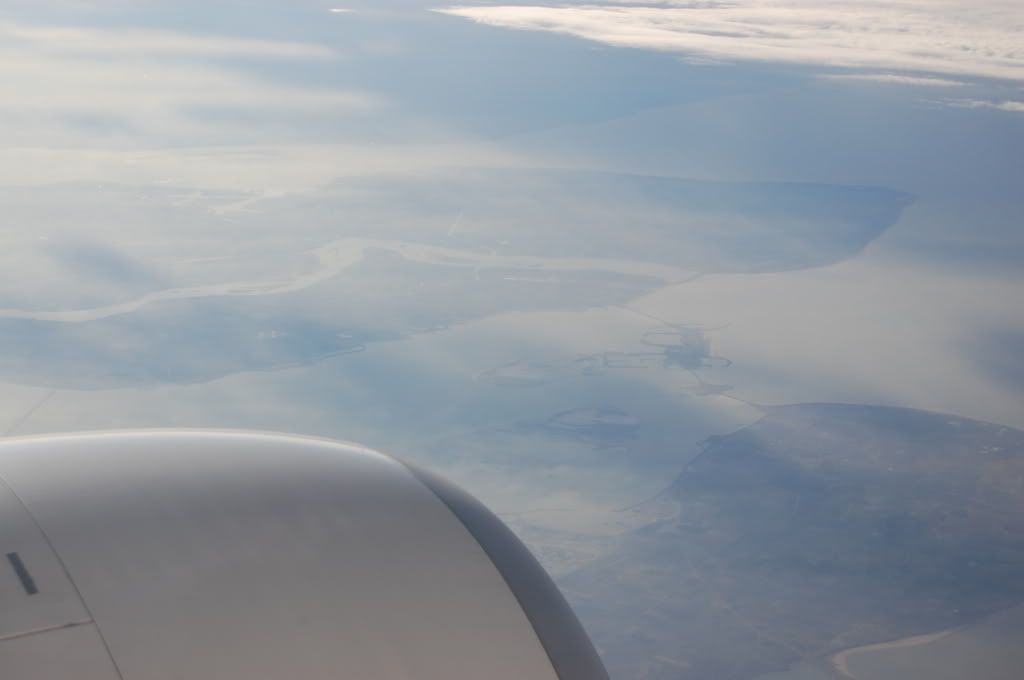 Service came through and we bought a coffee and a tea which cost € 6,- in total, which is rather expensive.
Descent followed rapidly, and we lost our view due to a thick layer of clouds over the London area. Touch-down was smooth and we taxied to our stand between some other FR 737's.
Other equipment at STN was a couple of U2 319's, Jet2 733's and an Asiana 744F at the cargo dock.
We disembarked via the front door and walked to the terminal. Some quick pictures taken and on our way to the main terminal.
Through the very large area of the UK border control, and to the desk where we bought 2 bus-tickets on the Terravision bus to Liverpool Street.
After a bus ride of about an hour we were at Liverpool Street station and headed to our hotel.
Here are a couple of pictures we made during the weekend. Some of which are made by my girl.
Our Hotelroom, rather nice!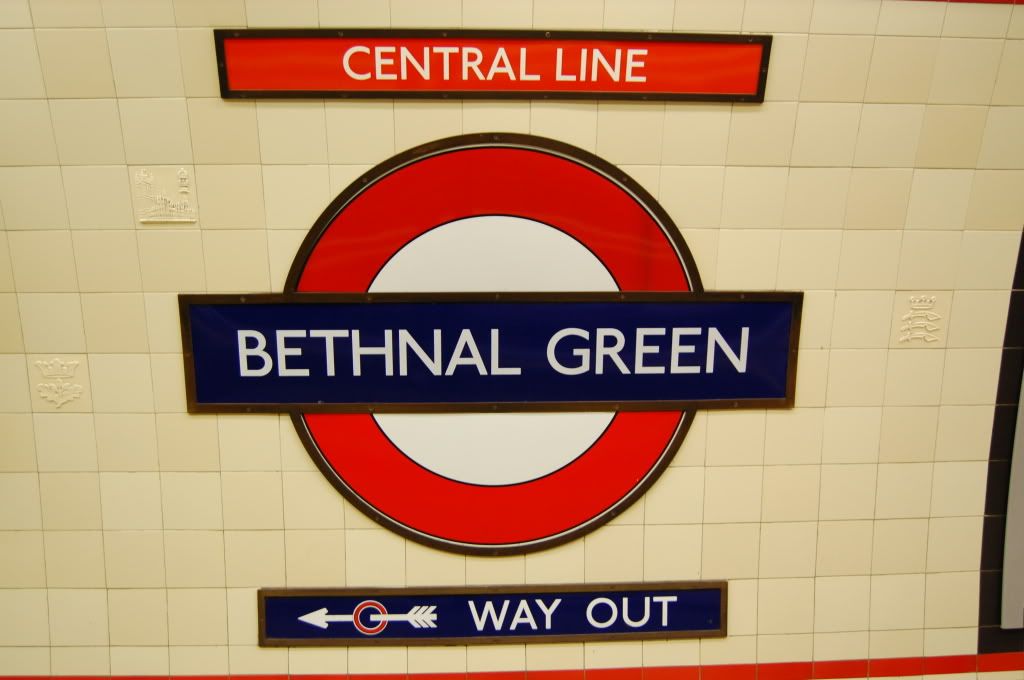 Our Fall-out base, from this Tube station we went exploring the city.
A classic!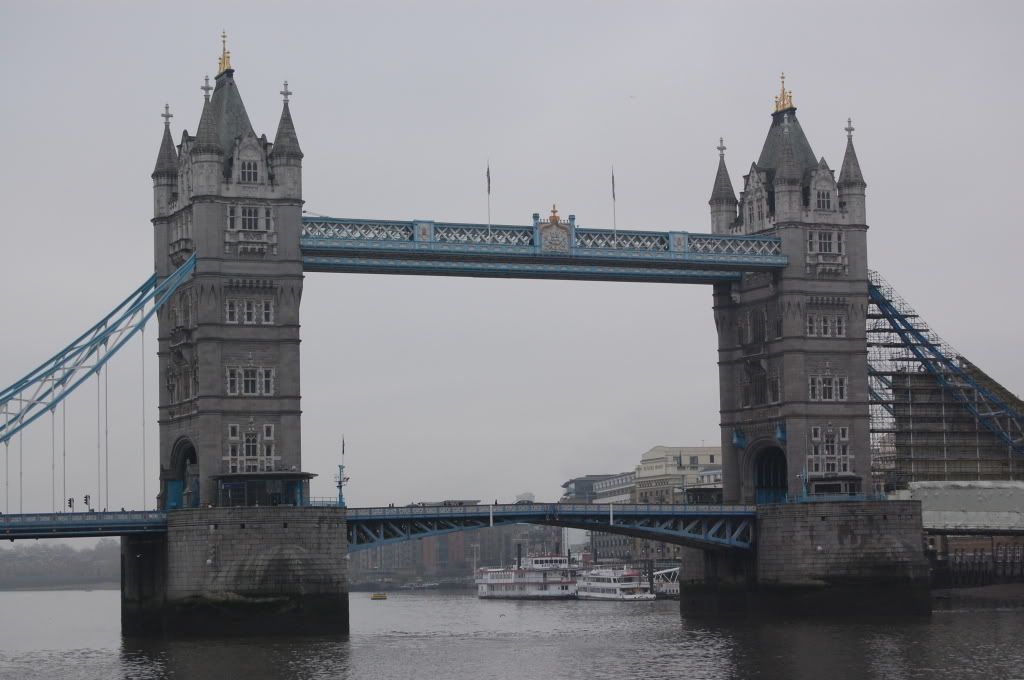 Tower Bridge
Tower Guard
Big Ben
London Eye or Millenium Wheel
Randon typical English style street
Typical London Taxi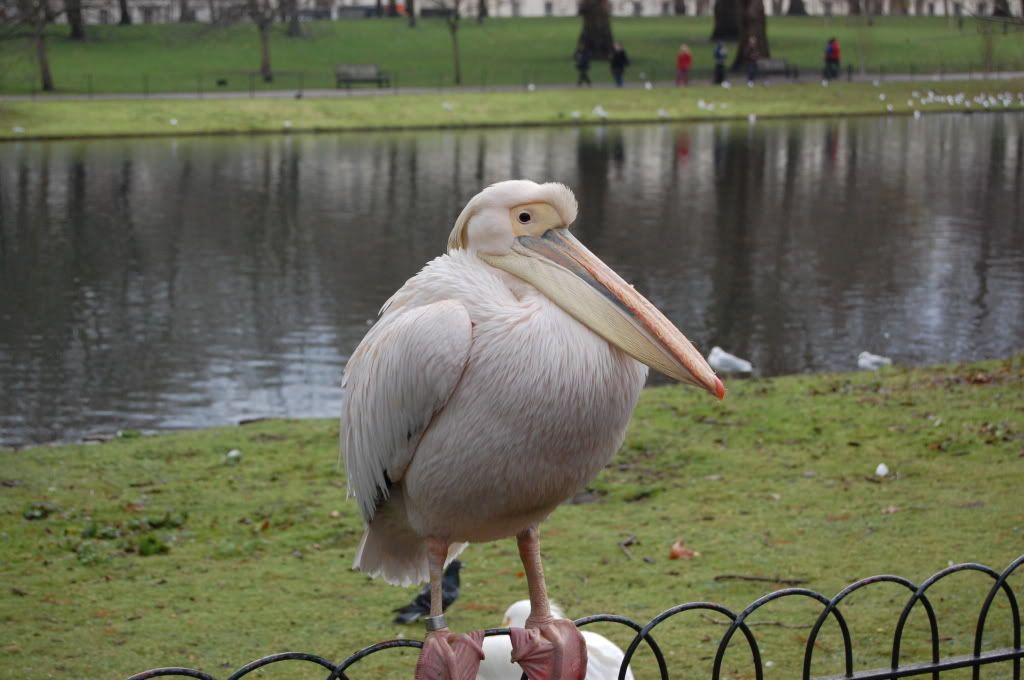 small bird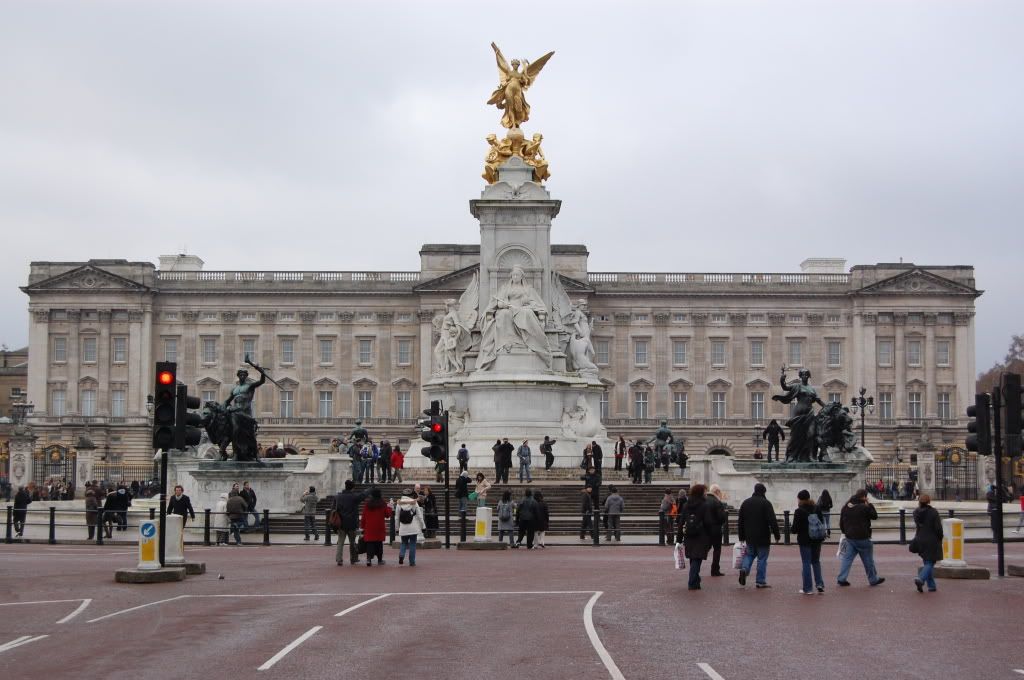 Buckingham Palace
Unfortunately it soon was Tuesday, so time to go back home again.
We really enjoyed our stay in London, which is a great city to visit. We really are going back there in a couple of years.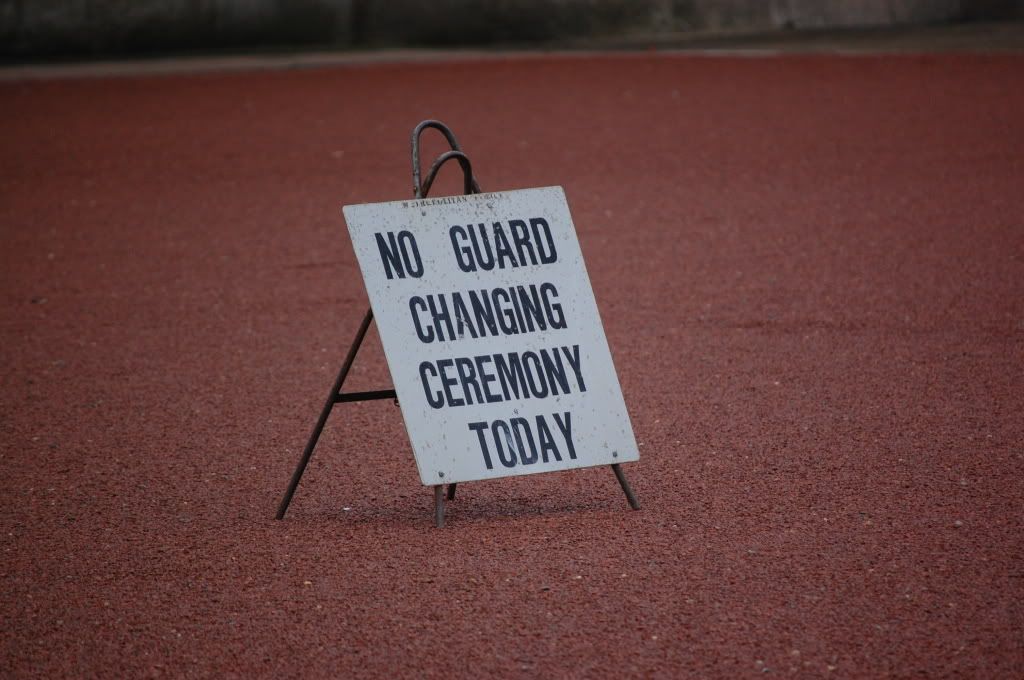 Wrong day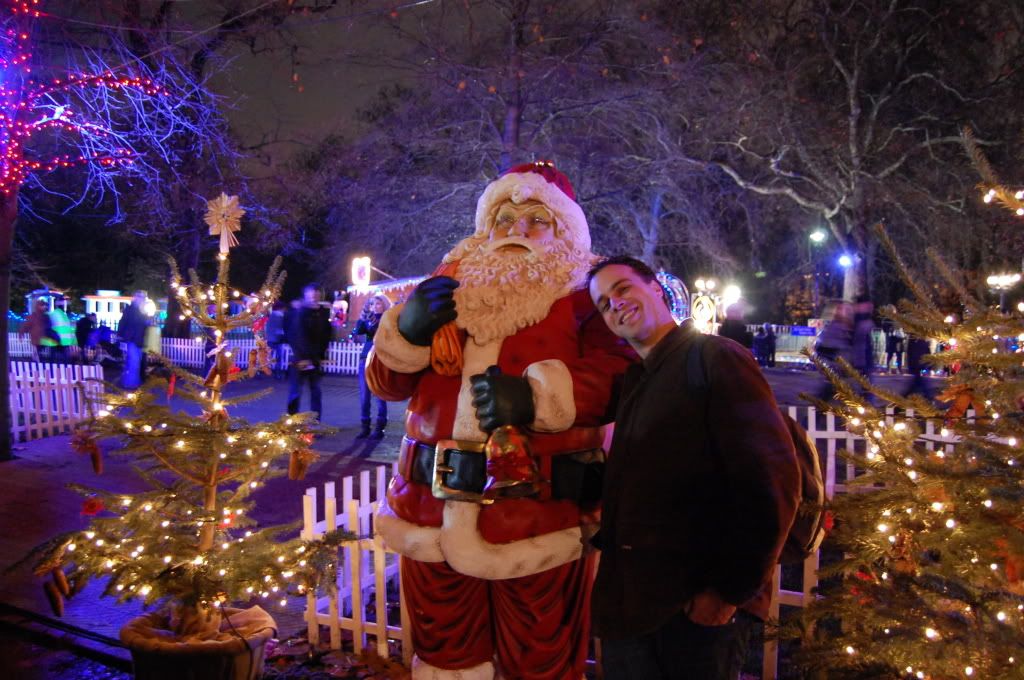 D-ALCE and Santa
Turn around, and again, and again
Are we in Munich?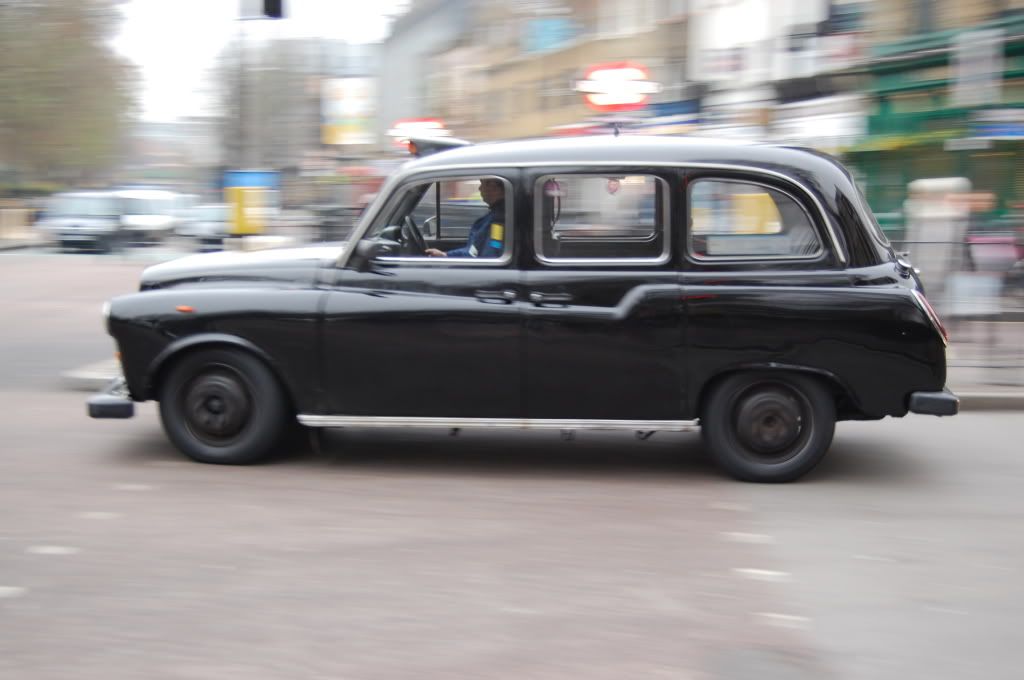 Speedy Gonzales
Piccadilly Circus
and again
hmmm
Harrods in Christmas style
We went with a red double-decker bus to Liverpool Street and boarded the Terravision bus to London Stansted airport. Again it took about an hour to cover the distance between the city and STN airport.
The ride went smoothly and I created a nickname for the bus driver, since he drove quite fast. I call him Robert Kubica, since he was a polish chap!
Terravision bus to STN
Terravision bus at STN
A quick smoke outside, and we headed to the check-in machines for our check in. After that we dropped our bag and did some last minute buying in the tax-free zone.
Strangely enough we did not pass any passport control when exiting the UK, and I thought the border control would take place near the departure gate. This was not the case though.
Is this only at STN or are there more UK airports where no border control is done at leaving the UK.
Anyway, we bought a bottle of IRN-BRU, a Scottish soft drink and waited for boarding to start.
A long queue at the gate caused the boarding process to be very slow. A mother with her two kids queued up at the priority line and got rejected by the gate agent. She was told to queue up at the normal queue and wait for her turn. She refused to move and started arguing with the young female gate agent. Both raised their voices and a heavy discussion almost escalated as the mother got a bit aggressive. We meanwhile boarded the airplane and don't know how it ended, but we didn't see the mother and her kids on board the aircraft, nor at NRN after arrival. So I think they got a refused boarding for this flight.
Flight: FR3262
Stretch: STN-NRN
Date: 16-dec-2008
Aircraft: Boeing 737-8AS (WL)
Msn: 33808
Registration: EI-DCN
Delivered: 01-nov-2004
Seat: 31B
Loadfactor: 99,5% ( all but three seats )
5th flight on the 737-800 and the first on this machine.
(one pic with eyebrows and one with removed eyebrows)
We entered the aircraft via the aft. door, and were amazed that there were still some window seats open as we were not one of the first 100pax to board the plane.
We sat down and OMG, I did not have any place to put my legs! This machine was the featuring the tightest legroom I have seen in my flying career! Just terrible, even for a 55 minute flight.
Cabin crew existed of 2 male and 2 female attendants, all seemed very friendly. Please note the word, seemed….
During the safety briefing the purser ( if FR have any ) started laughing for the whole duration of the briefing, so it was hard to understand for those that are interested.
We taxied to the active runway, with foggy conditions, and took of after yet another long take off run.
Cabin service was started quickly, and was very very messy and unprofessional.
During the flight one of the male attendants passed us, while we were taking some pictures of the cabin and views outside.
The doomed picture
And the other one, sorry it's a bit blurry
He told me with a very threatening voice that we were not allowed to take pictures during the flight. I didn't want to start a discussion and said ok.
Obviously we continued taking pictures.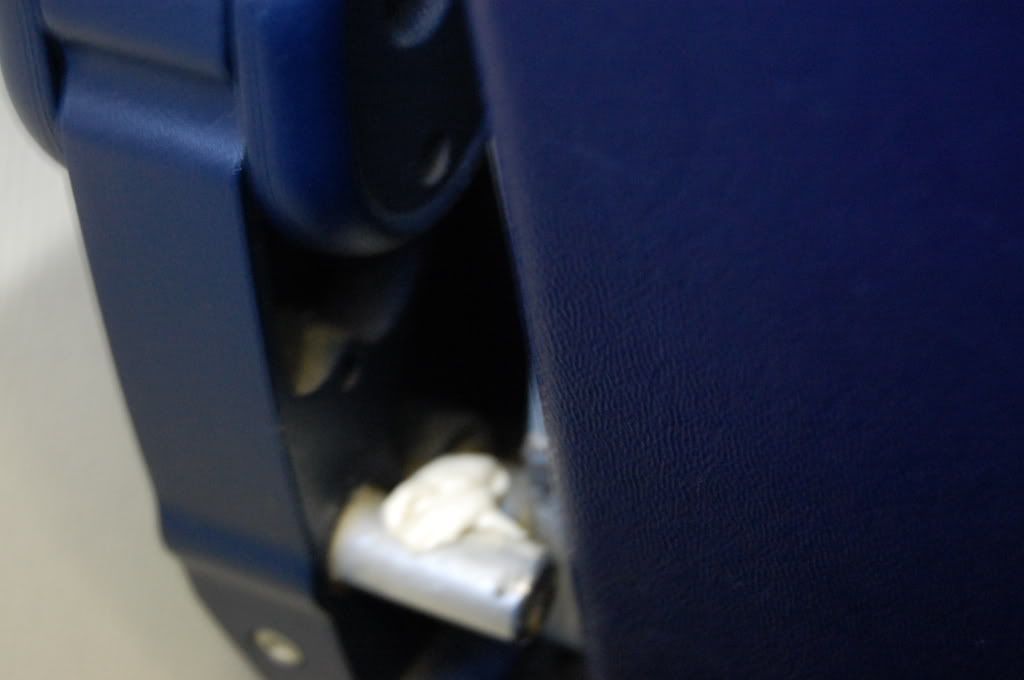 Couldn't resist it
Chewin gum again!
Almost touched down
Soon we were already descending into NRN, and had another perfect landing!
We got off the plane via the rear door and asked the ramp agent if it was ok to take some pictures. It was ok and my girlfriend took some. While making the pictures the same attendant yelled from the plane that we immediately should stop making pictures as it is not allowed. We continued, and again he yelled from the plane that it was forbidden.
We just laughed and answered that it was ok with the ramp agent, and he shut up and went back into the aircraft.
What an *******! Sorry but I really started to get angry by his unprofessional behavior!
We were bussed to the terminal and went to passport control. Our bag was already on the belt waiting for us, and we headed to the car for our ride back home.
So far for my latest trip report!
Conclusions:
NRN : Perfect airport with good services!
STN : Good airport, a bit unclear signs where to go, but you'll manage.
FR: well, what should I say? The flight to STN was good, but the flight back was really wrecked by that Attendant and his behavior. If you want to stop a passenger doing something, do it nice, and not like an army officer.
For the next period, I am done with FR. I prefer to pay more, and get a higher standard of service and crew.
I really hope you enjoyed my report, and please feel free to comment.
If the mentioned attendant reads my report, please change your attitude towards your GUESTS!
Cheers,
Joost (D-ALCE)