I needed to get home for Christmas and EI offered the best timings to suit my needs.

DATE : 21/DEC/2008

FLIGHT : EI 729

ROUTE : MAN-ORK
AIRLINE: AER LINGUS 

A/C : A320-214

REG: EI-DEM
NAME: Saint Canice
SEAT: 11D (moved to 13F)

CLASS: ECONOMY
No such id
30th flight of the year | 11th on the A320 | 1st on this machine.
Usually I would take the Transpennine Express from Leeds to Manchester Airport but this time I decided I would drive. Here was my companion for the trip.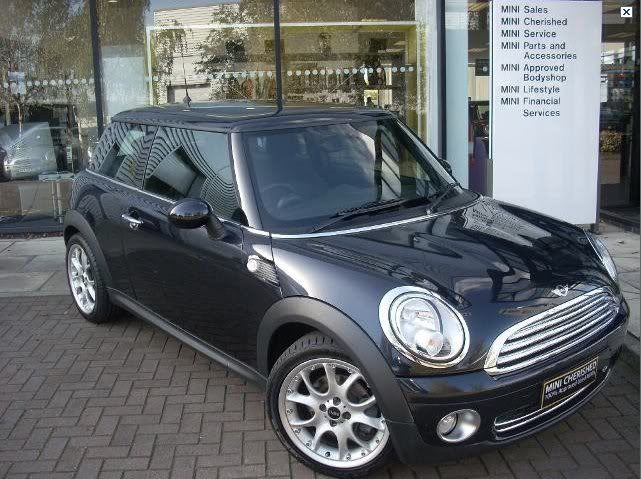 I took the shuttle from the parking facility to T1 where check-in was completed in a few seconds. The Menzies agent tagged my bag and I was assigned 11D, without offer of Aisle or Window. Oh well.
Security at MAN has been completely redesigned, with all food and retail offerings now airside. Despite large numbers of travellers I waited no more than 30sec for an X ray to come free. T1 now offers about 16 X ray machines, today less than half were in operation.
I proceeded through the retail area, the former food/retail plaza which funnels people through the new BizA cosmetics hall/Duty Free area. The atmosphere here is very high-end, think BT or Harvey Nichols and you're along the right track. I decided to try the Servisair lounge, the Bollin lounge. Entry cost £17.95 but I've just passed my last 'spot test' and it's Christmas. The bank manager is unhappy enough as it is. The staff in the lounge were very friendly and there was a god selection of snacks. The view from the lounge overlooks the runway and the T3/T1 ramp. My only criticism was that the lounge can become a bit noisy when full and there was an absolutely obnoxious woman on her phone for at least an hour telling all and sundry of her gastric band procedure and her substance binge on Friday night. Nice.
I saw the aircraft land about 15 minutes early and watched it dock at gate 4. About 20 minutes before departure I went downstairs, a little earlier than necessary because I wanted some new headphones from Dixons. Here the bank manager had his revenge, my card was turned down! Off I went on my walk of shame to Gate 4, where EI-DEM awaited me.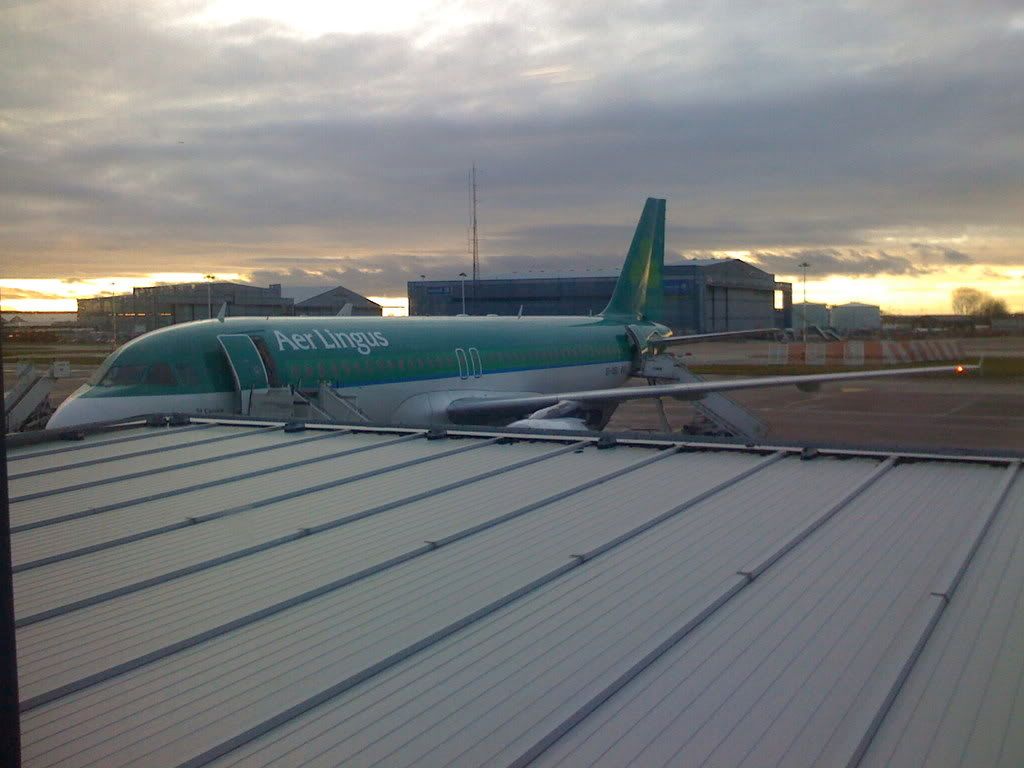 Boarding began just as I arrived at the gate, so I boarded towards the end, no point pushing, my seat was waiting for me. On board the senior welcomed me and had a look at my boarding card, the other crew member at the front was halfway down the cabin looking after an infant while the mother got settled. I also recognised some of the crew from other flights, one girl is especially friendly and helpful.
I've never selected 11D before, but it is probably one of the worst seats on an EI A320, the legroom is a bit tight and the seat does not recline, both due to the exit just behind. At least I would have the row to myself. Behind me an older couple had paid a fee to sit at the emergency exit row, for the additional legroom on offer. With great tact the No.1 explained that she wanted to be sure that the gentleman would be able to operate the door in case of emergency, which they satisfied. I thought the event was handled with great tact and care. Just before departure I was offered the chance to move to Row 13, the second exit row, I did not need to be asked twice.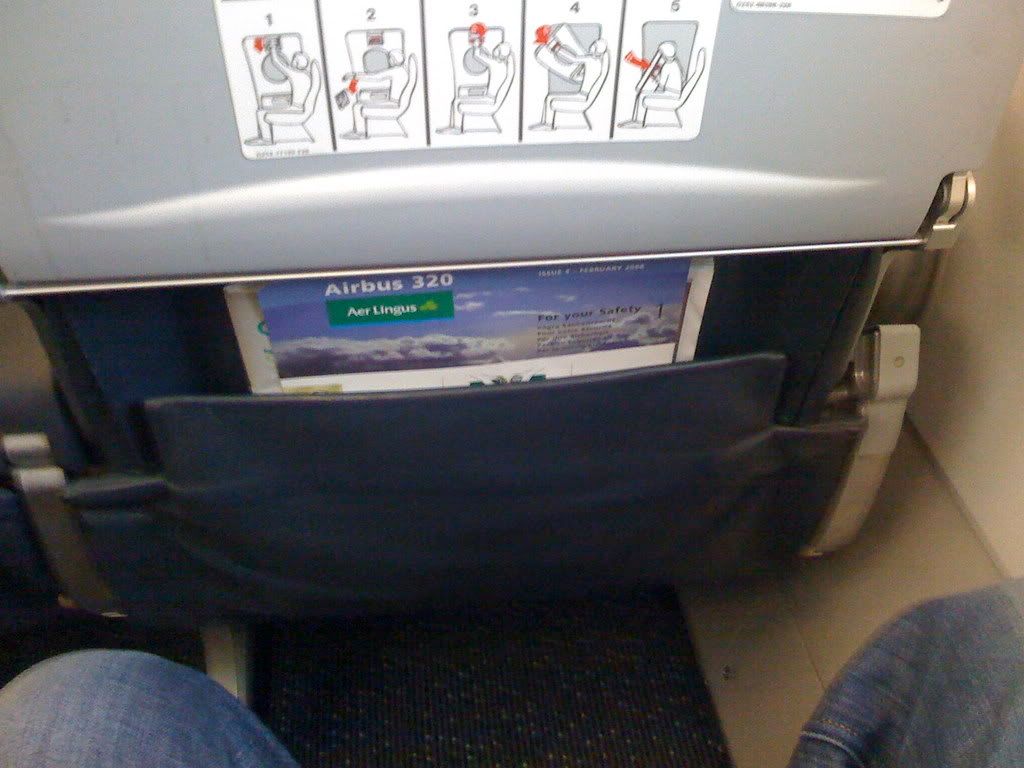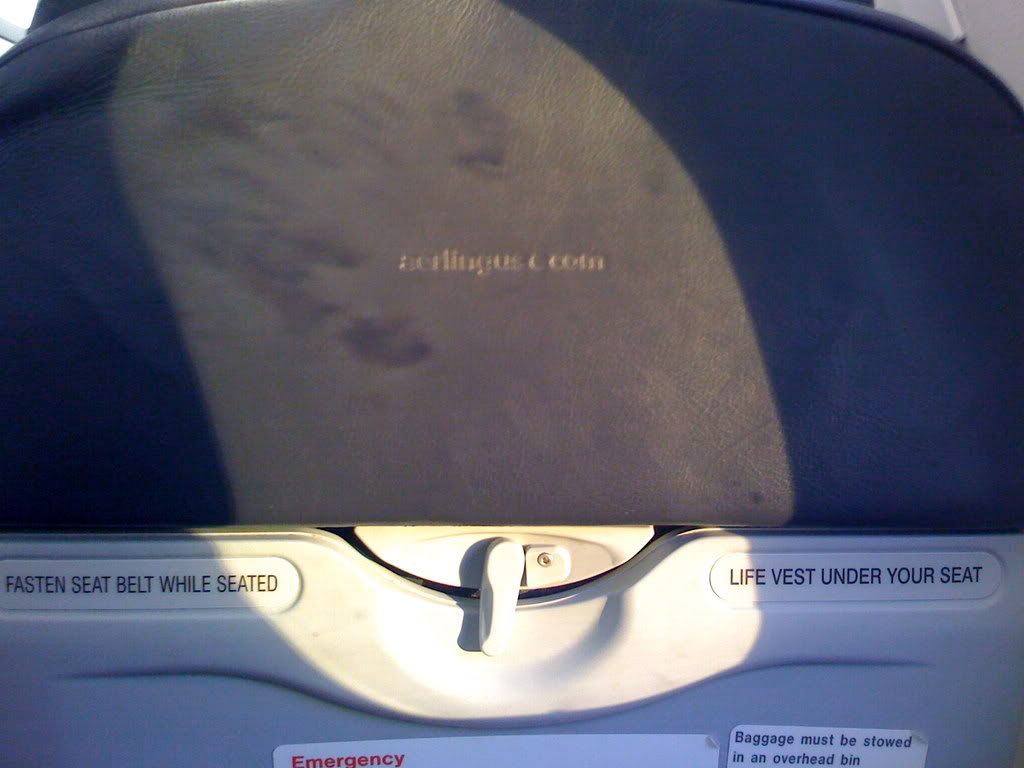 Despite boarding starting 10 minutes early a few people were later boarding and we pushed off stand bang on time. Just before departure I snapped this one for OA260 (Phill)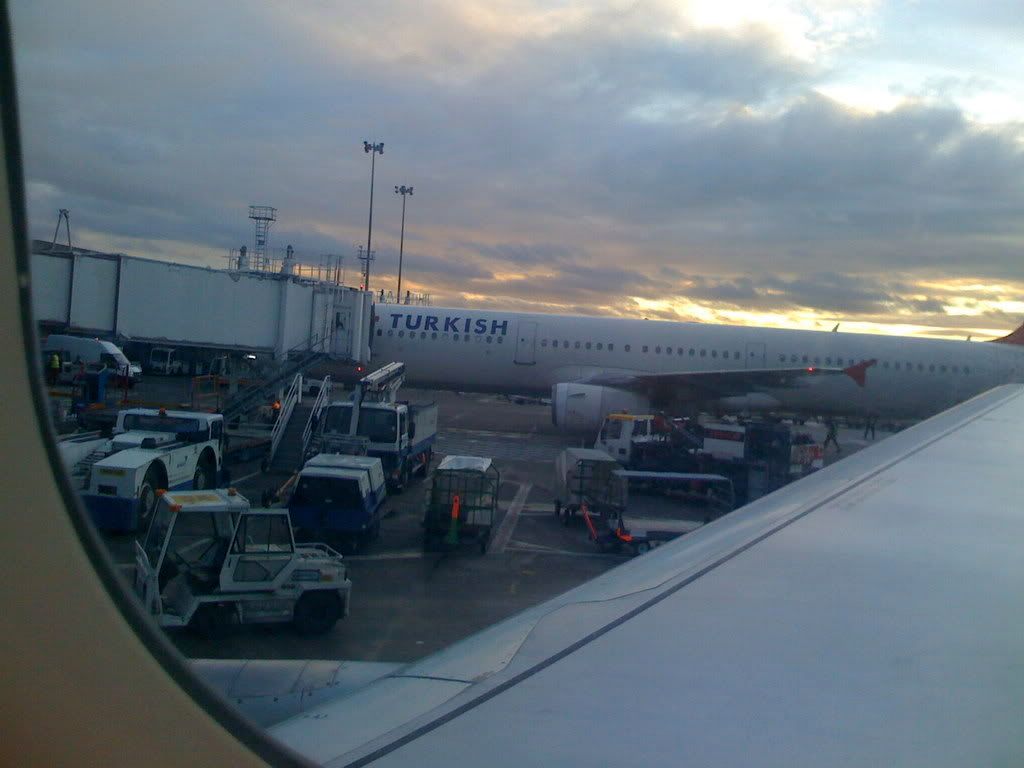 Once in-flight I decided to try the new Meatball Calzone; it is delicious!
A quick trip to the lav;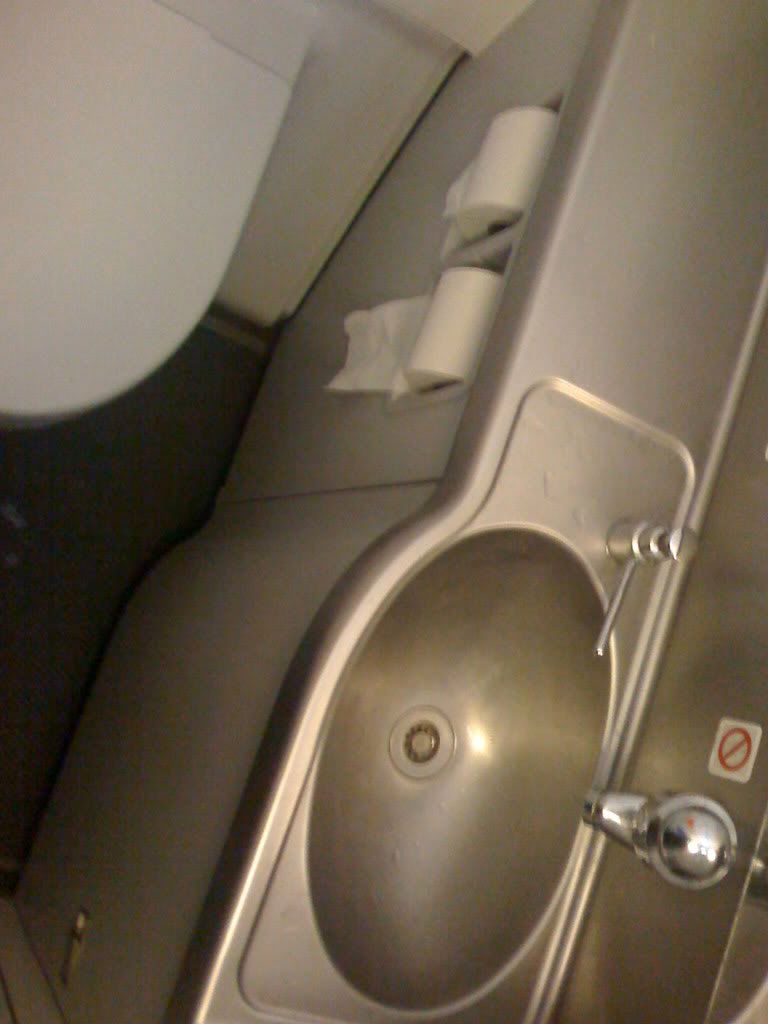 I don't think there has been an EI lav posted before, so for those of you who are into that kind of thing (cough…cough…SINGAPOREAIR..cough).
Arrival into ORK was about 10 minutes early, there was a Teavel Service 738, an FR 738 and an FCA A320 on the ground.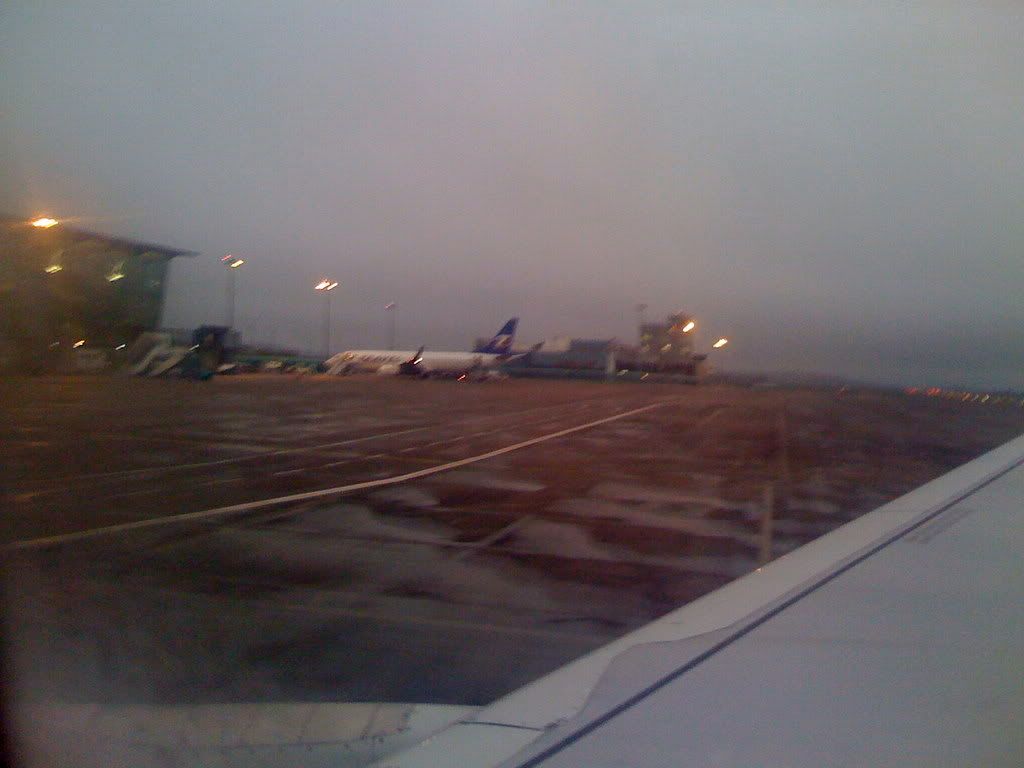 I picked up my bag and home I went.
Yet again EI provide a great service, although I wish they had played a few Christmas songs over the PA during boarding and on arrival. In terms of comfort, staff, timekeeping and overall service for the price paid I cannot fault EI at all.
I hope to be able to continue to use EI on this route for the foreseeable future, they wipe the floor with WW.
I hope you enjoyed the TR, any comments or feedback are welcome.
Happy Christmas!
Brian.