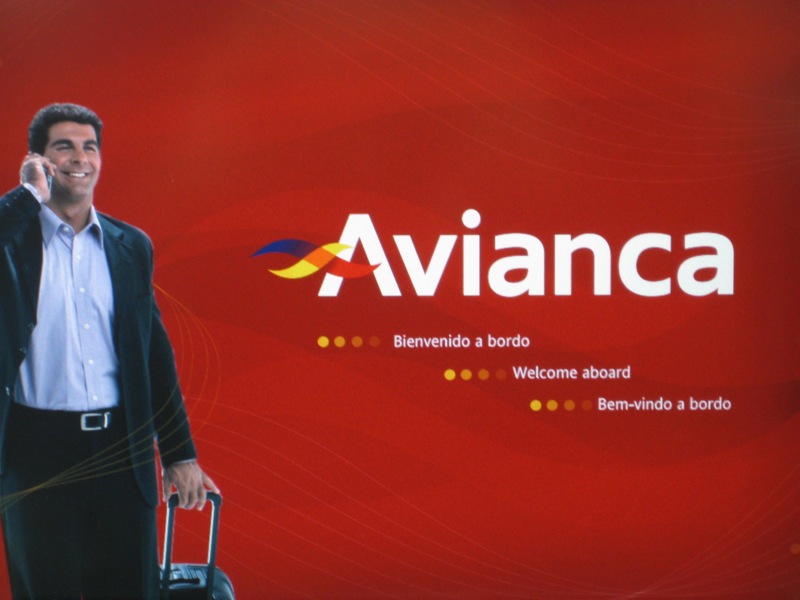 For christmas my entire family (many people) decided to rent two beach front houses in Santa Marta - Colombia. Well, my family live in Bogota and they purchased tickets to SMR in P5 but I purchased mine in AV of course !
My trip starts in MIAMI:
AVIANCA (Airways of the American Continent)
MIA-BOG
Airbus 330
Dec. 20 - 2008
Load factor = 100%
J class.
VIP room (Club America F):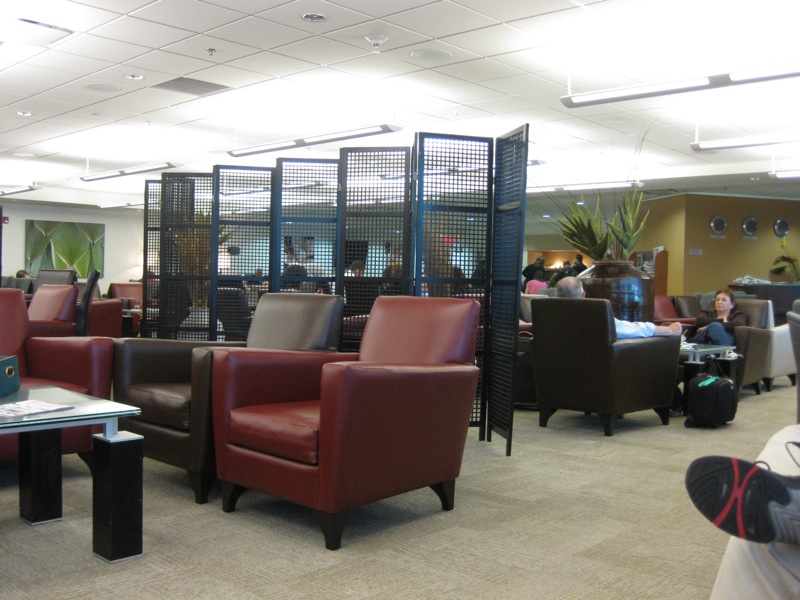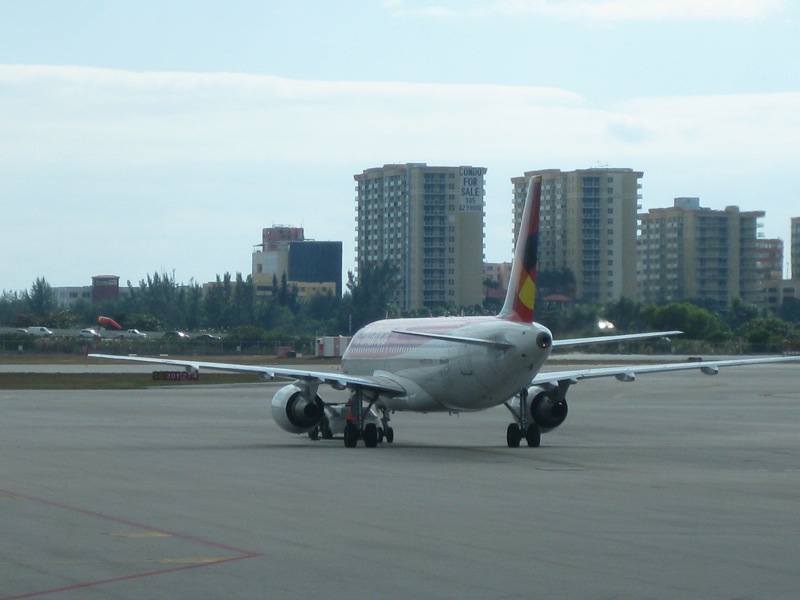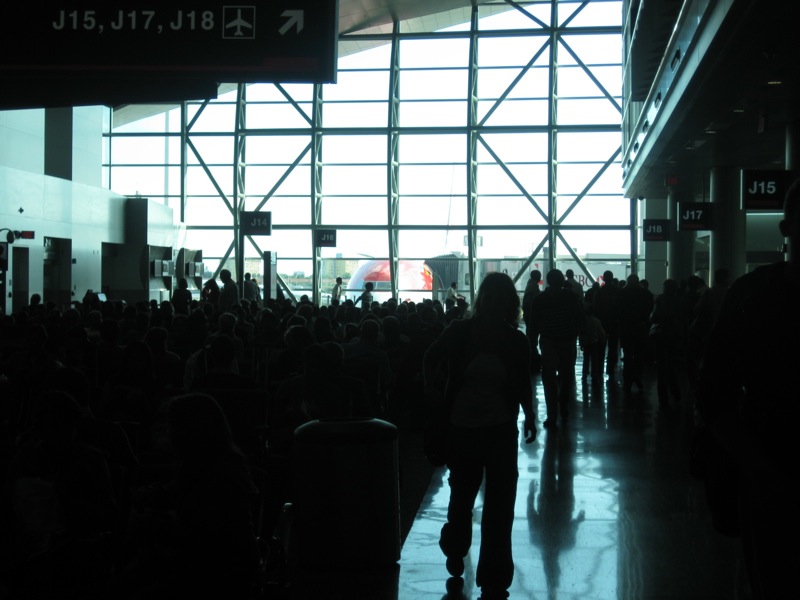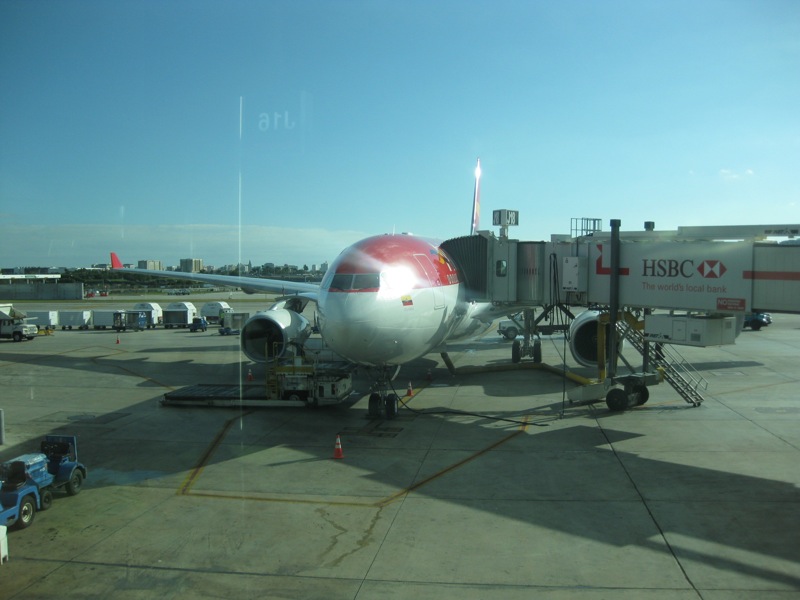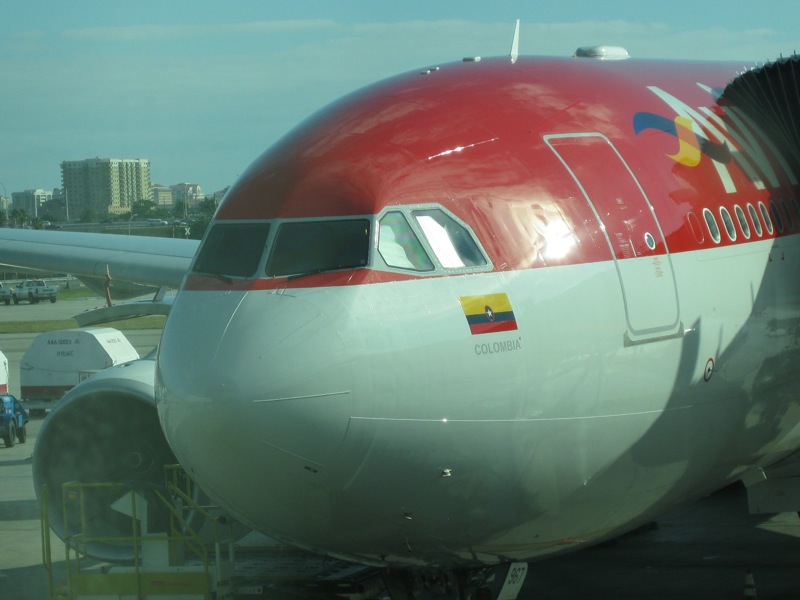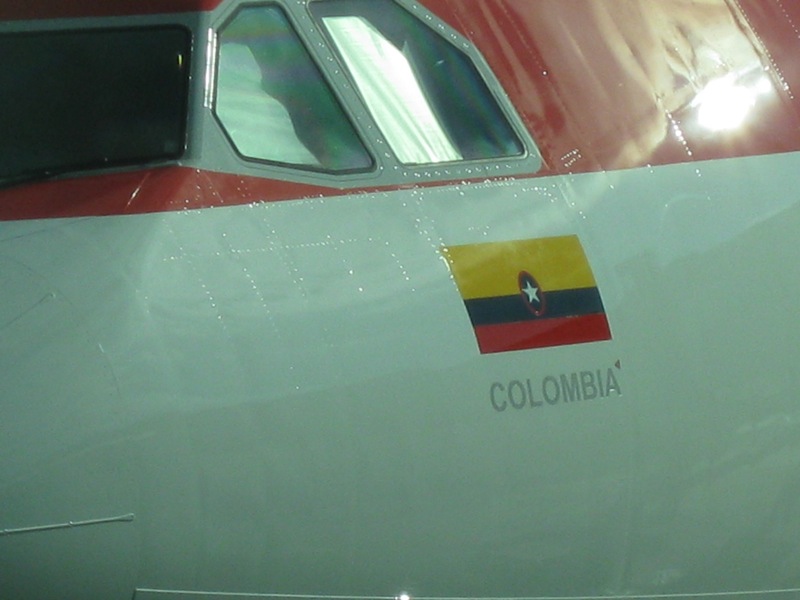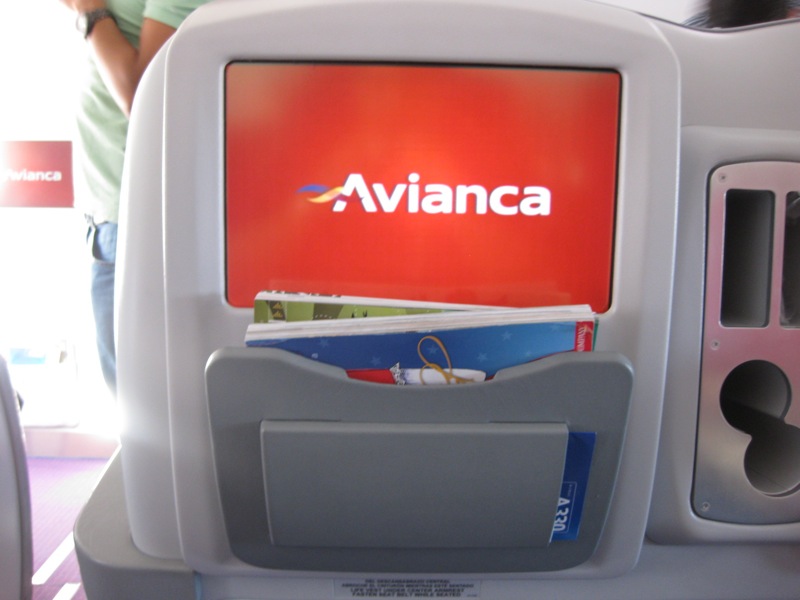 Very comfy...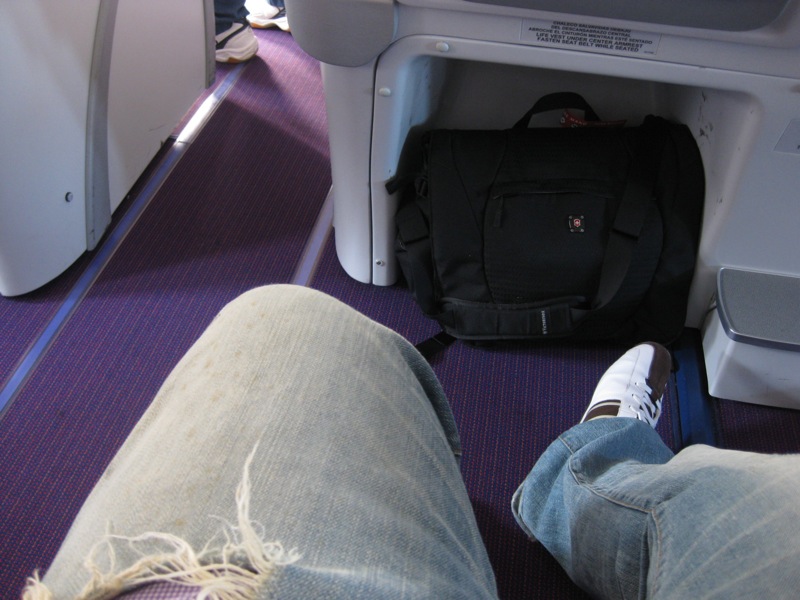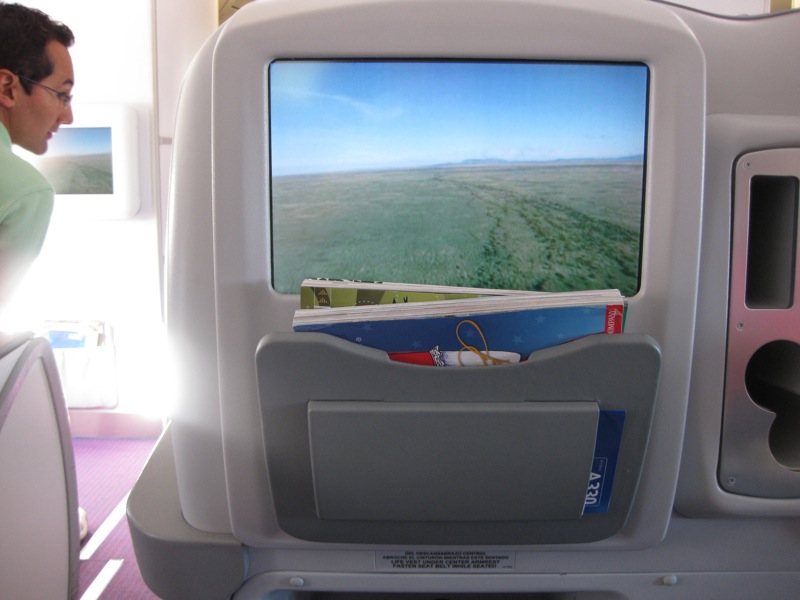 Multiple options of connectivity: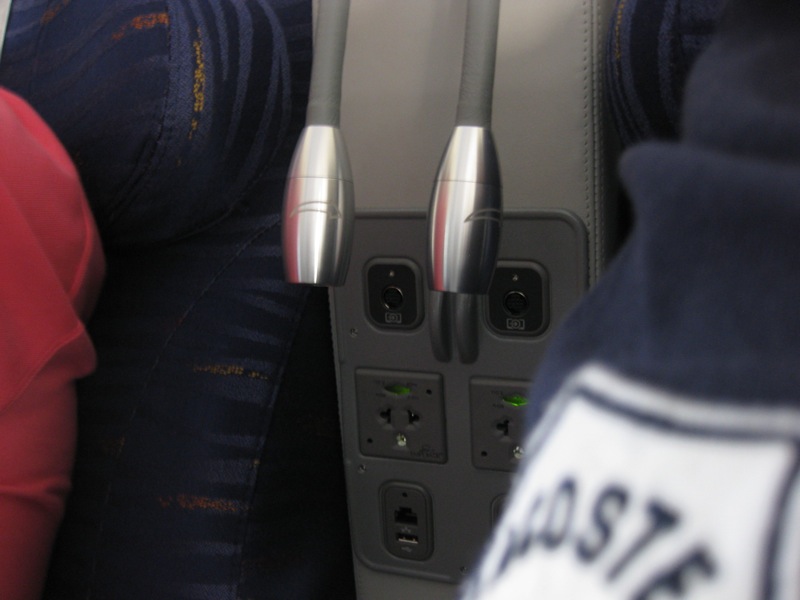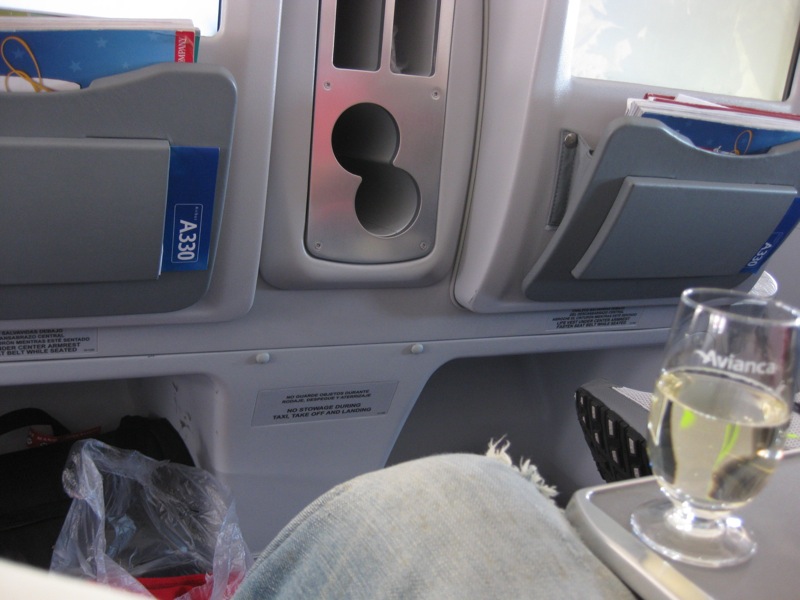 The J Class of the new A320/319: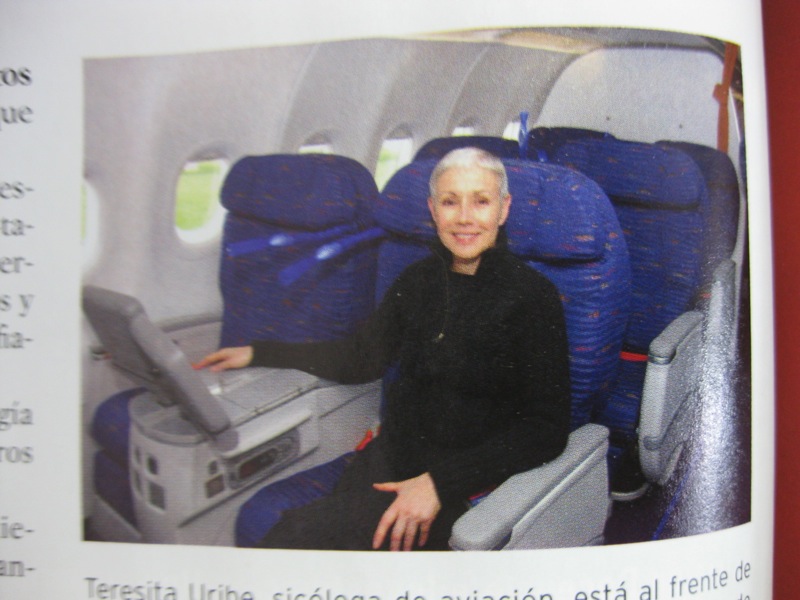 Starting december 1st 2008, all AV menus incorporate Latin-American cuisine: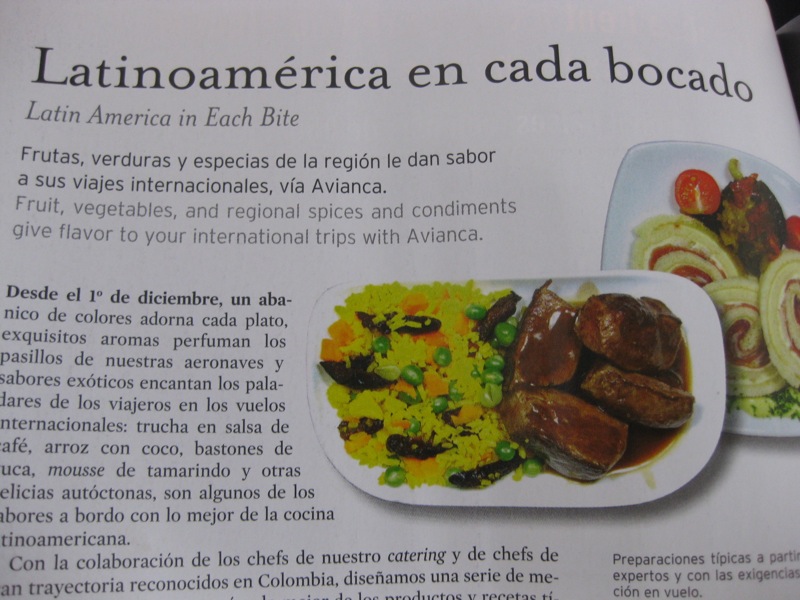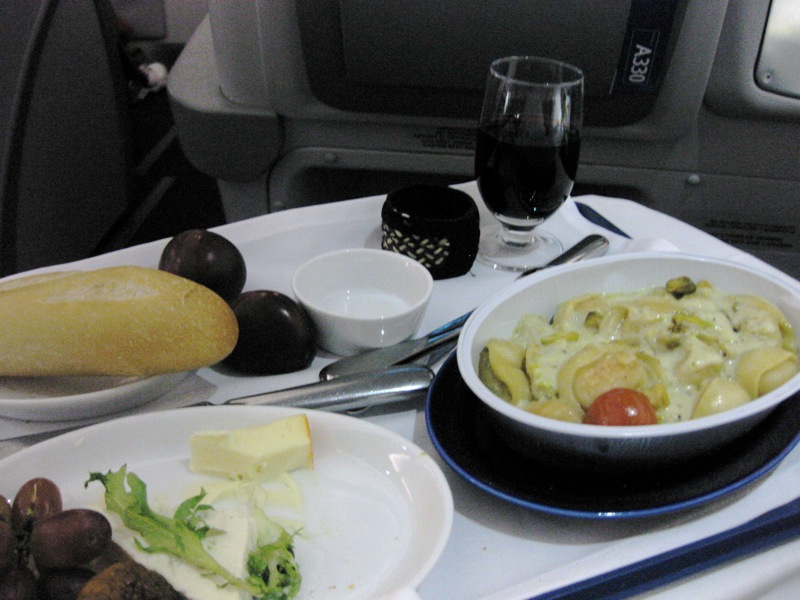 After a couple of days at home in Bogota, the trip to SMR finally arrives:
AVIANCA (Airways of the American Continent)
BOG - SMR
Fokker 100
Dec. 23 - 2008
Load factor = 100%
J class.
After a very quick check-in, a few pics of AV's terminal (with ugly xmas decorations):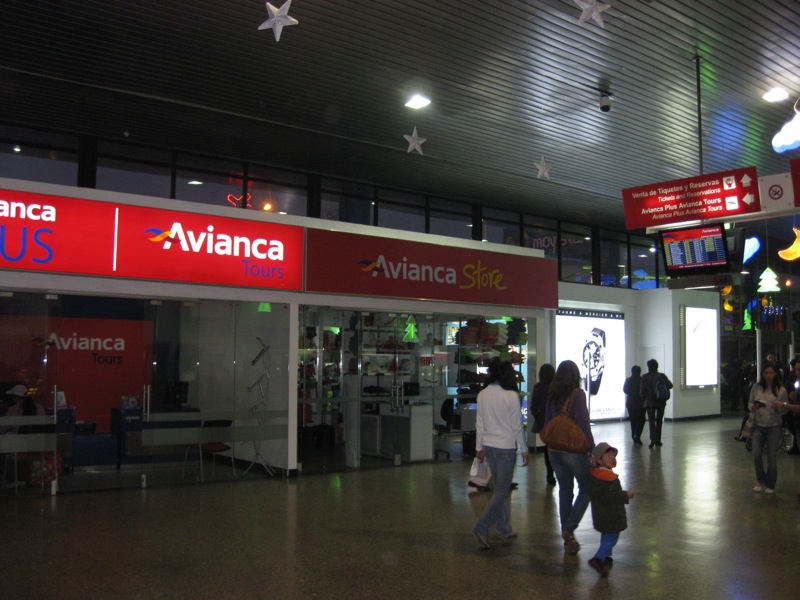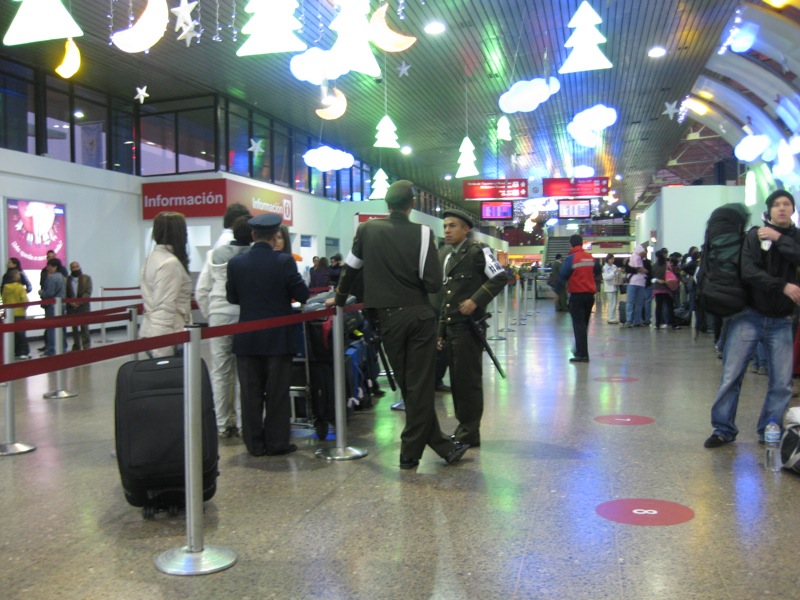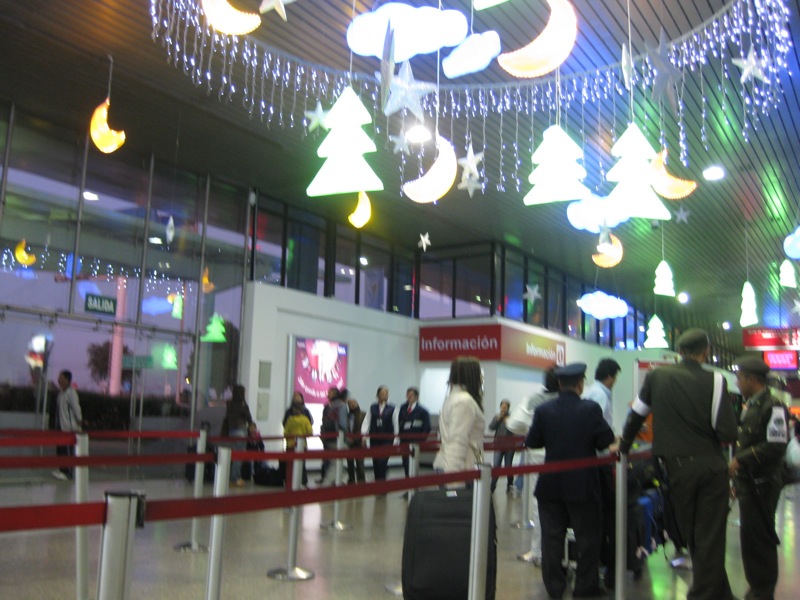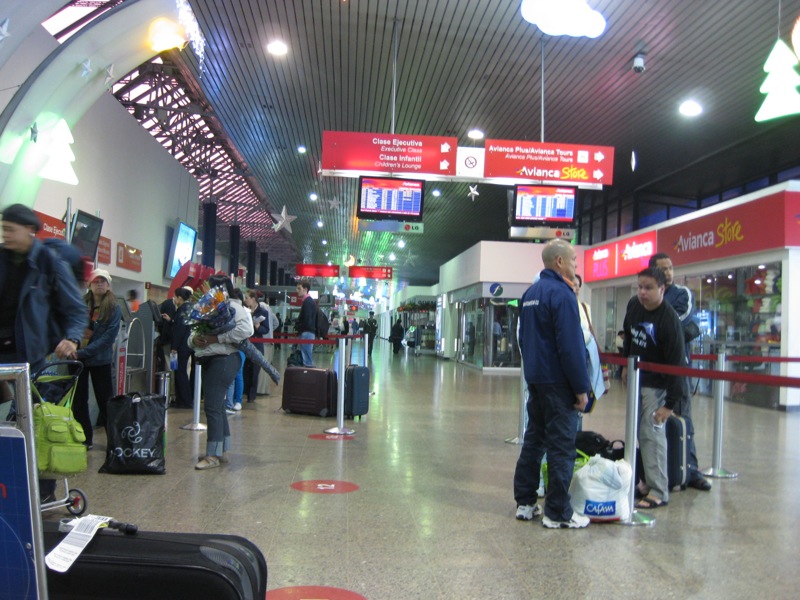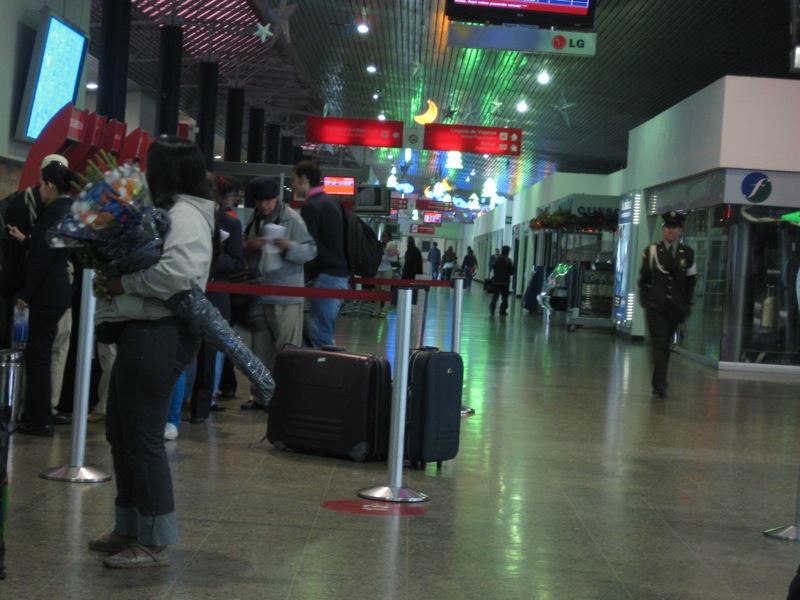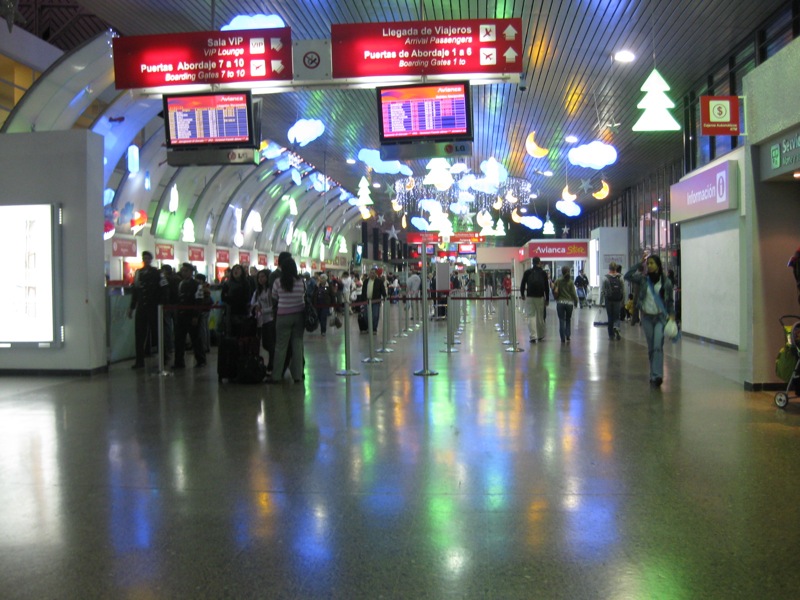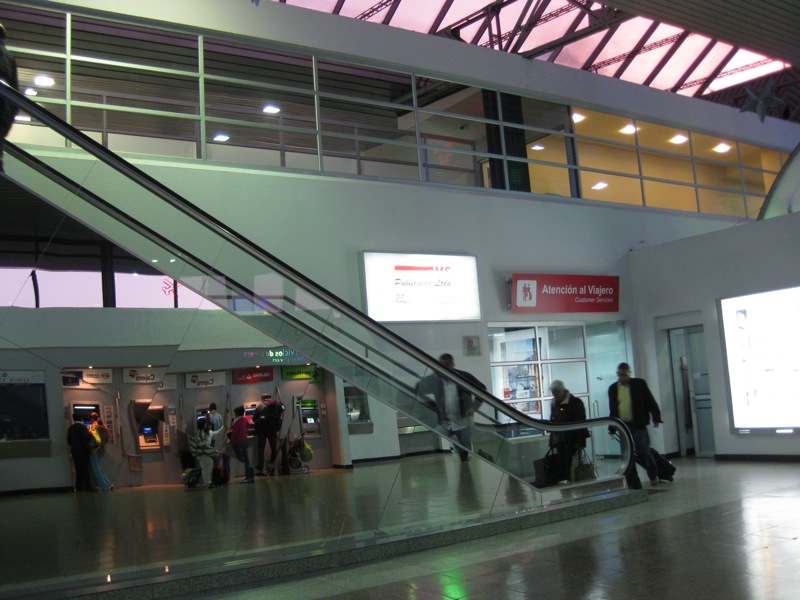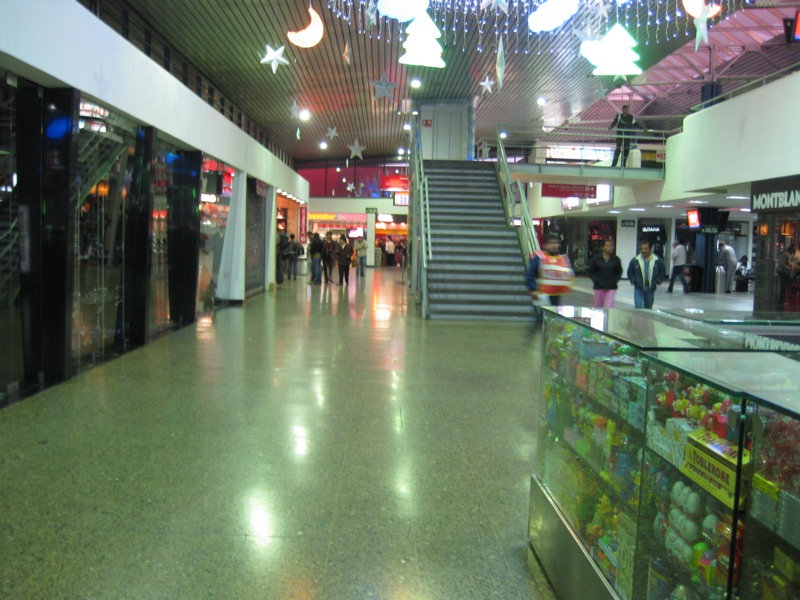 I did not go to the VIP room. A friend of mine was traveling coach. He works for AV and he was waiting for an available jump seat and he told me that when traveling like that, they are forbidden to use the VIP room, so I stayed with him.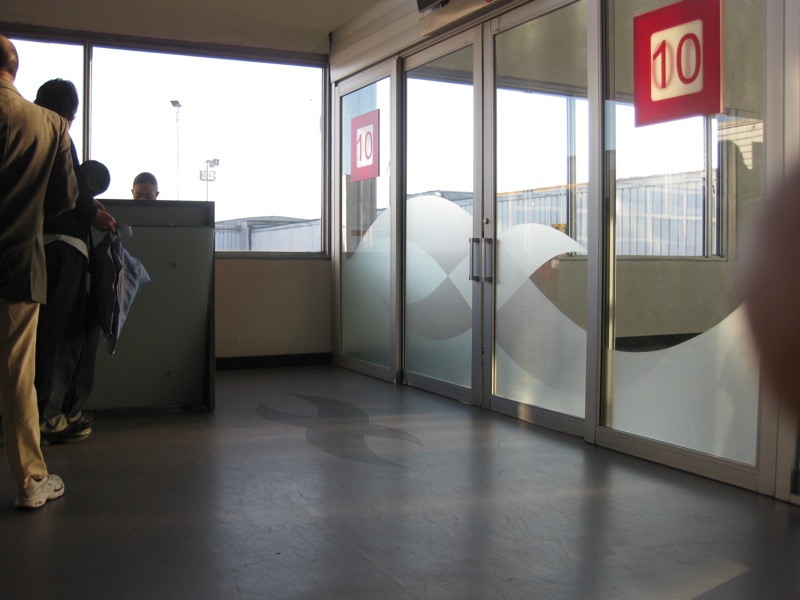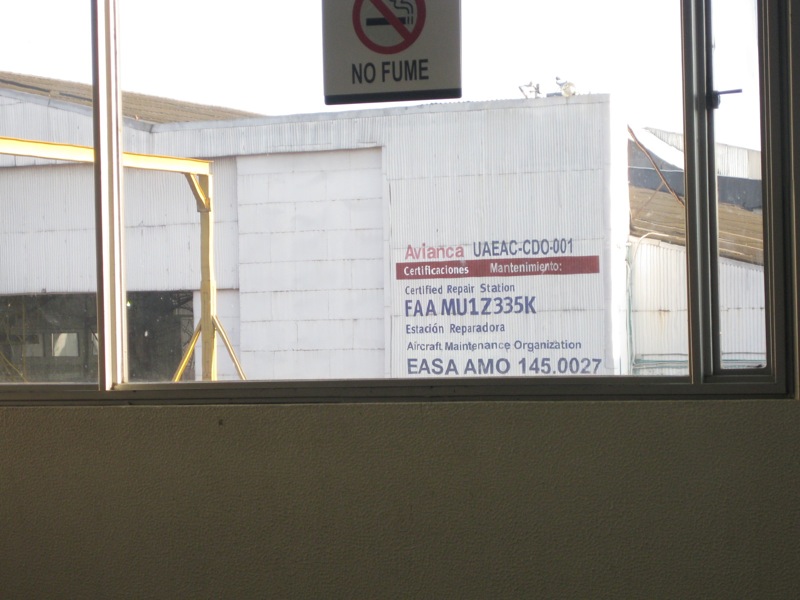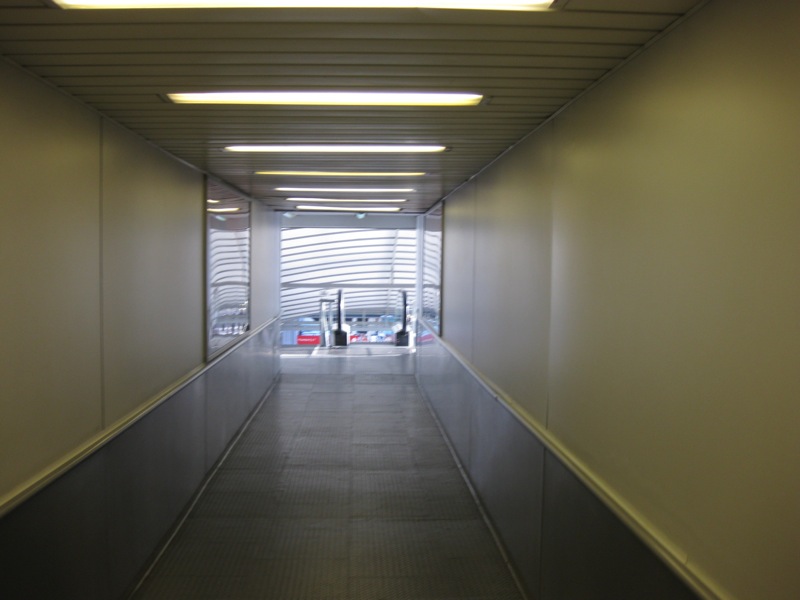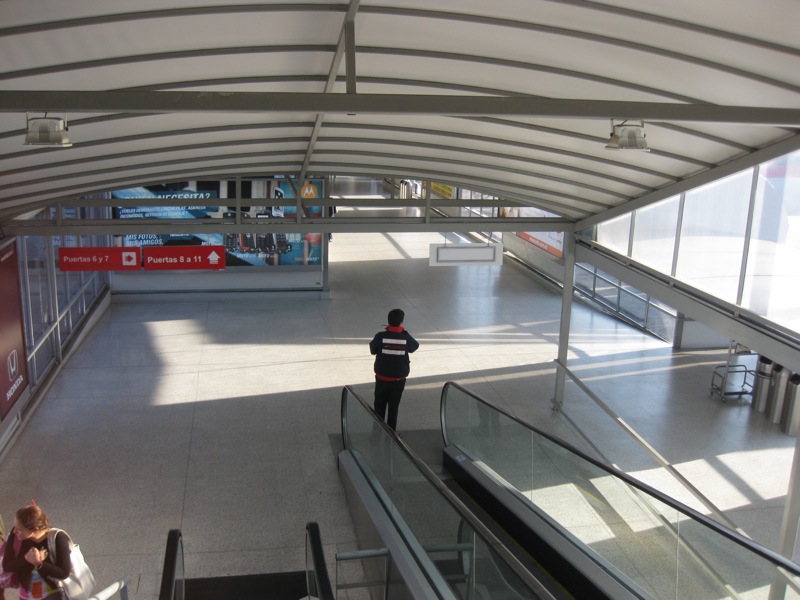 I love this AV terminal. You get to be so close to the planes. The smell of fuel, everything.. I love it...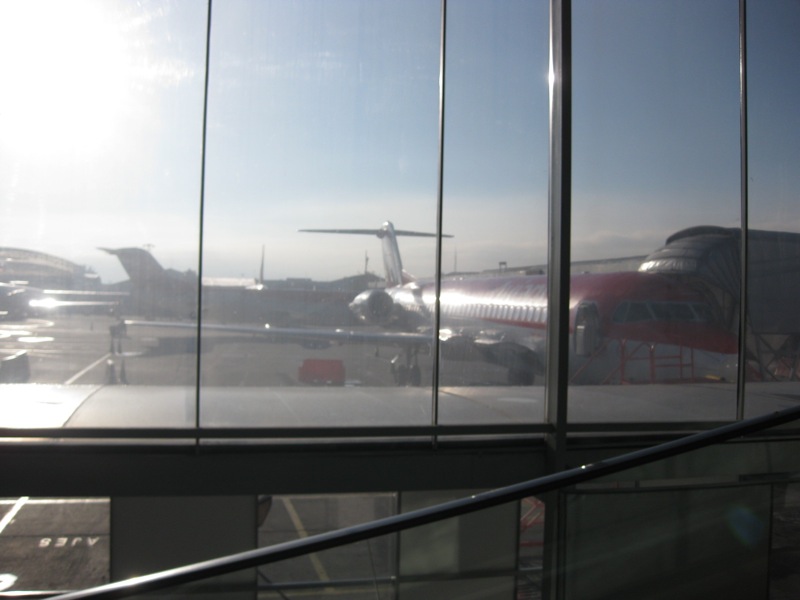 The company I work for (the subsidiary in Miami):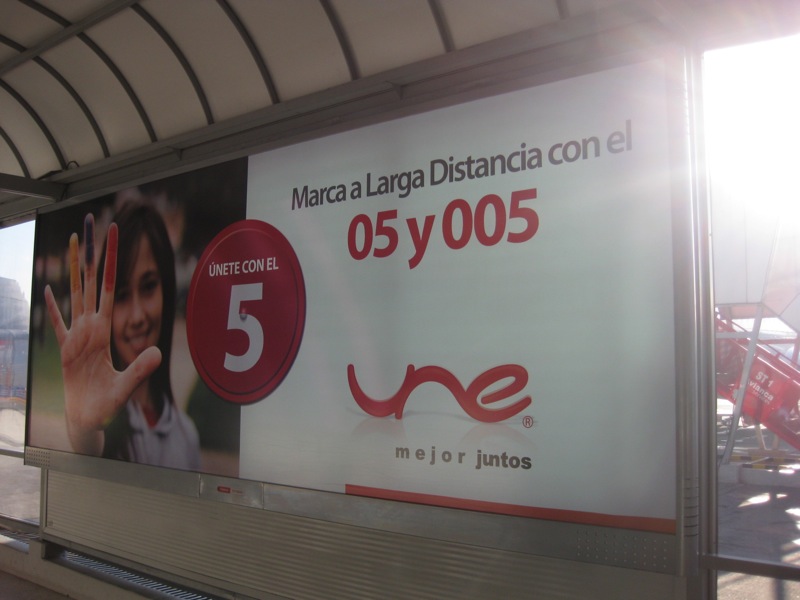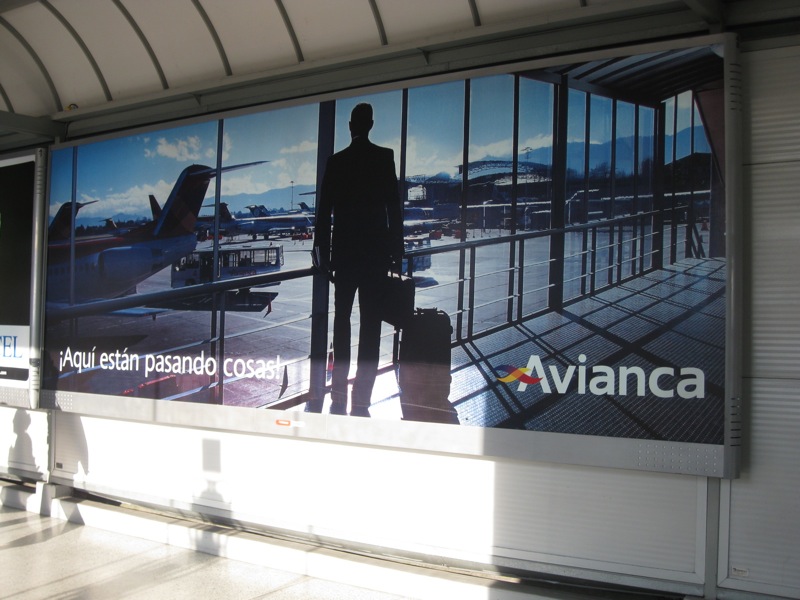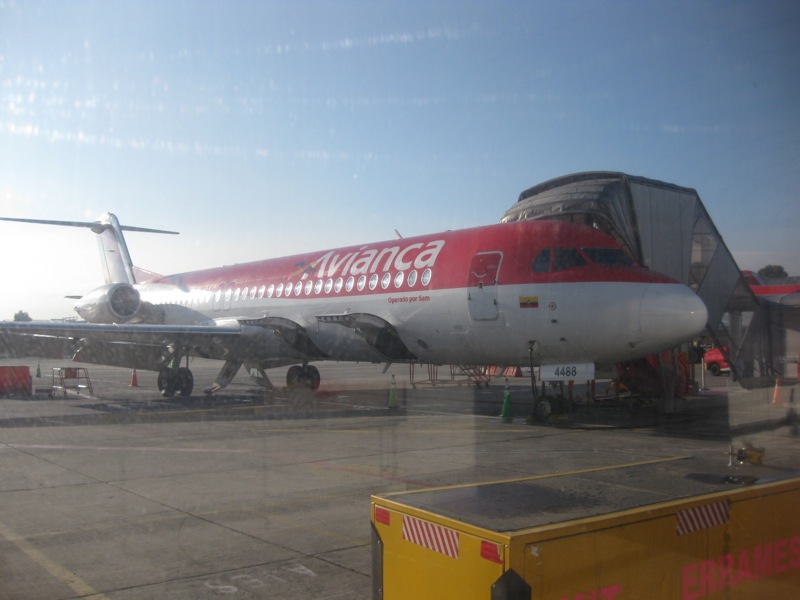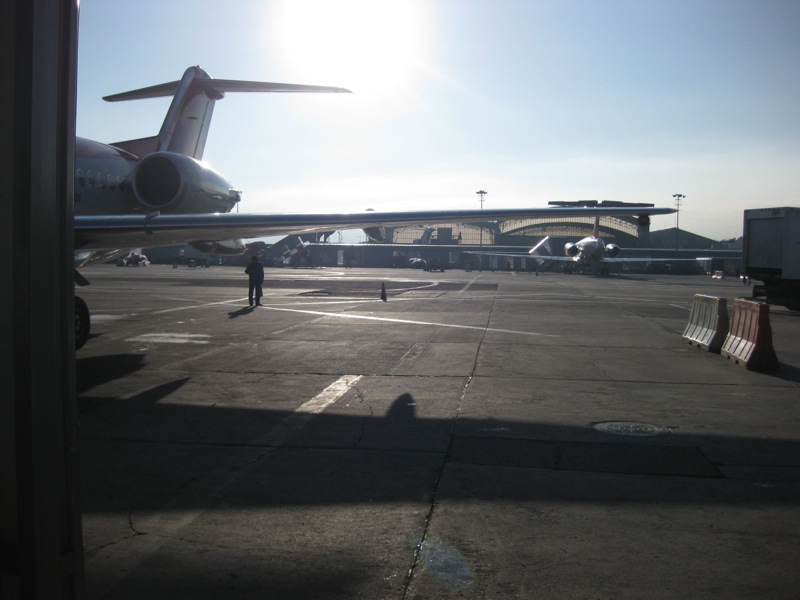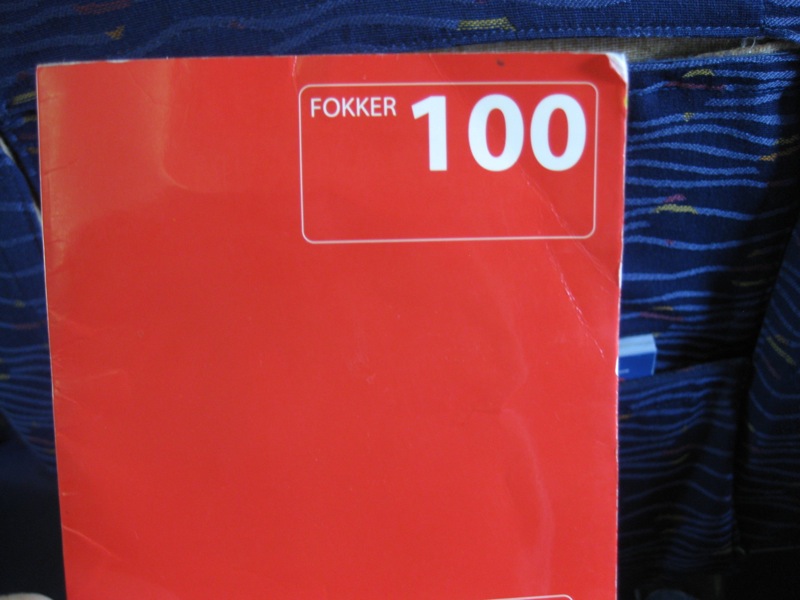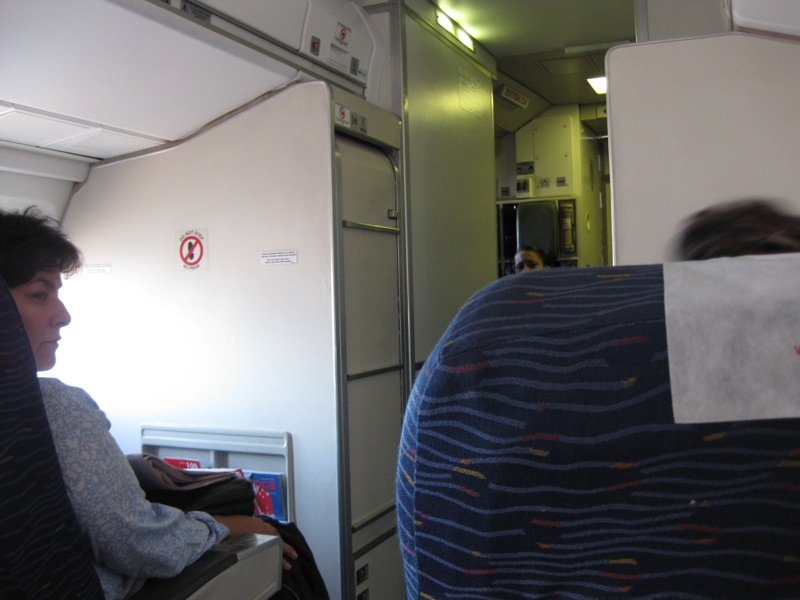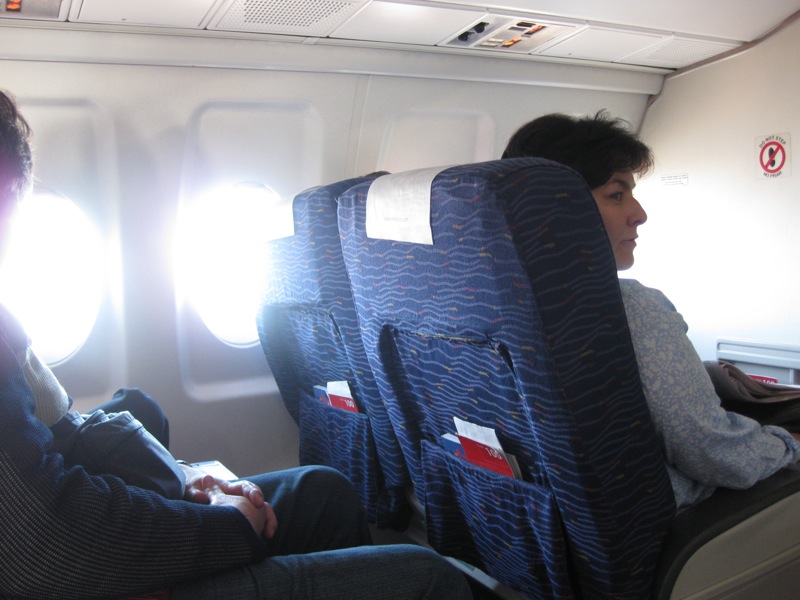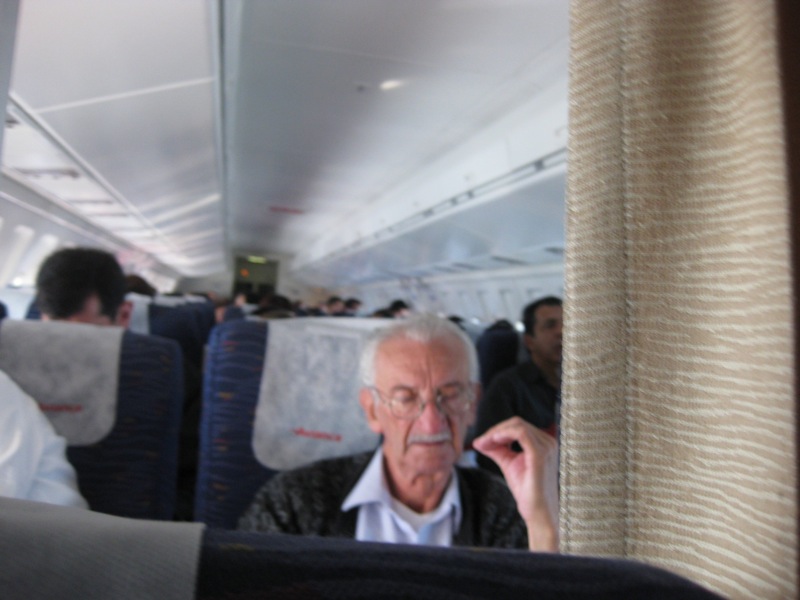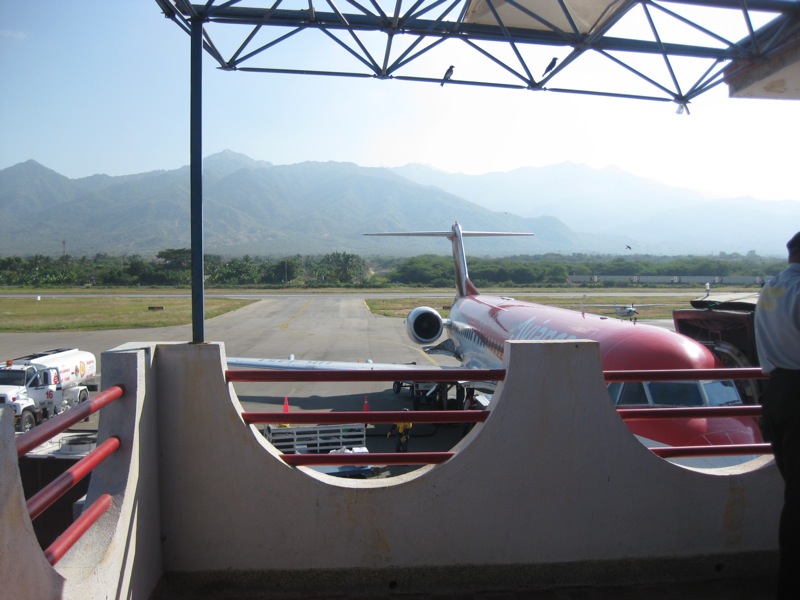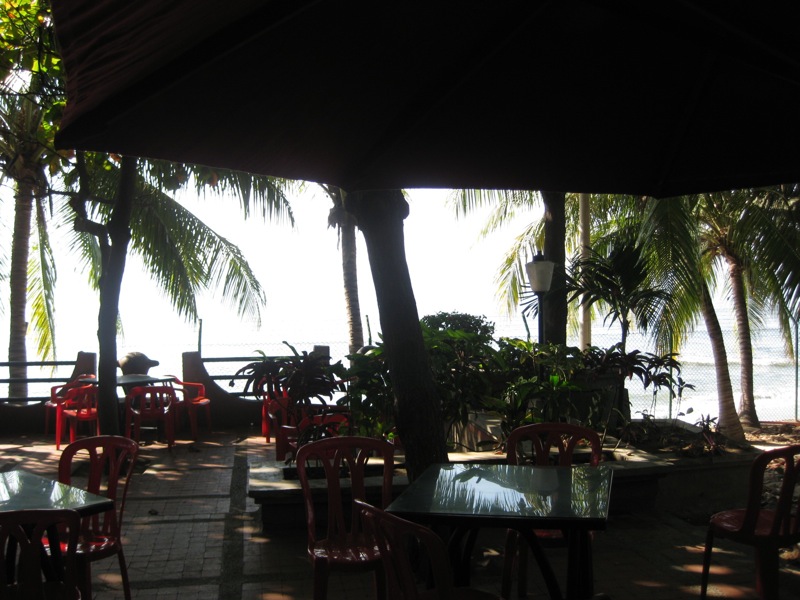 One of the beach front houses in SMR: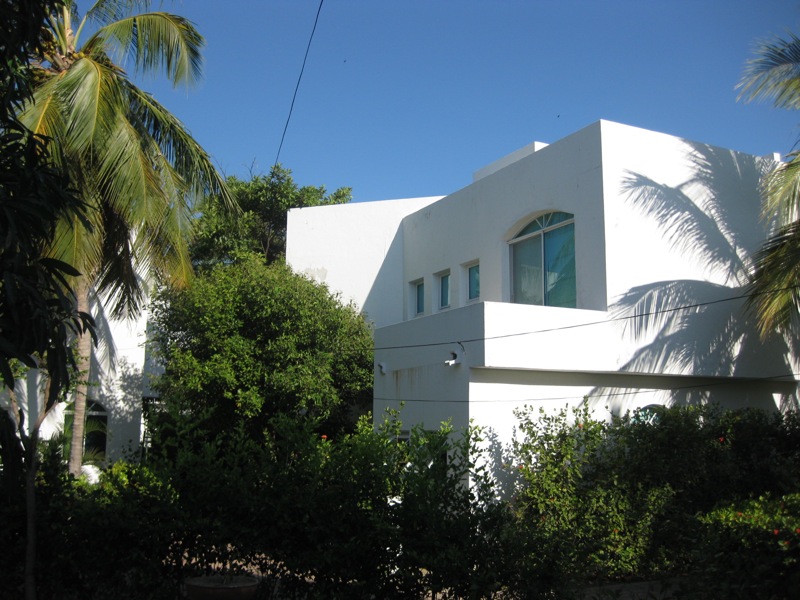 AVIANCA (Airways of the American Continent)
SMR - BOG
MD-83
Jan 3rd - 2008
Load factor = 100%
J class.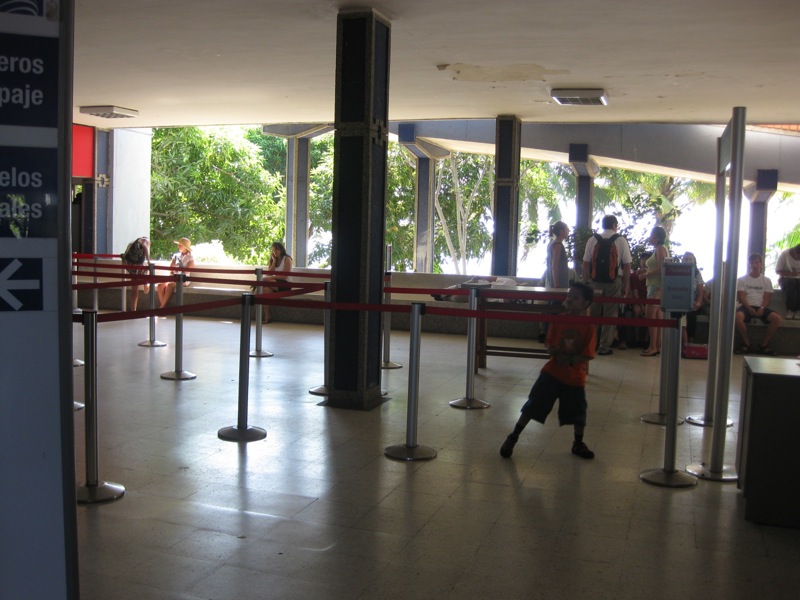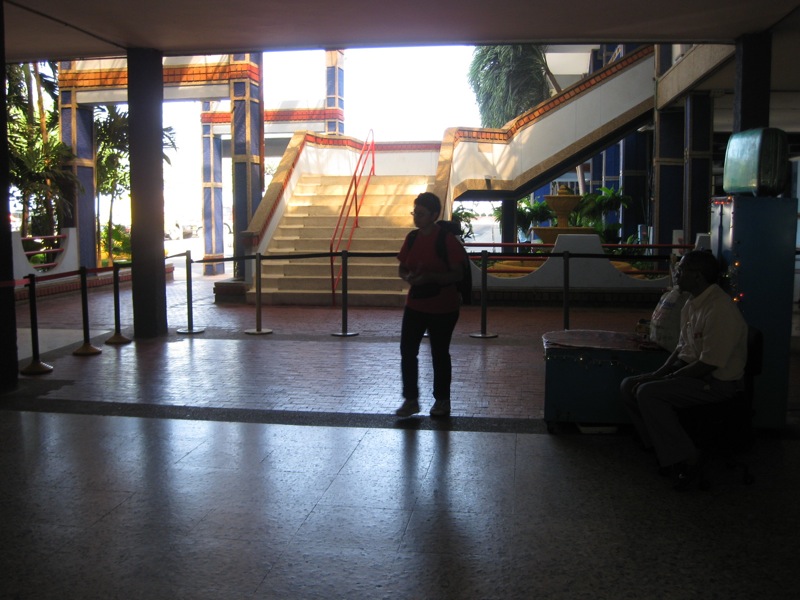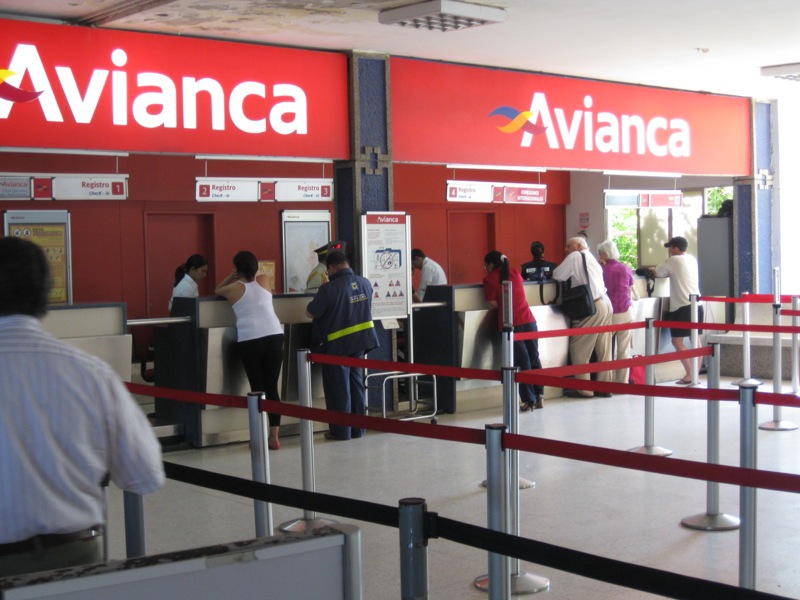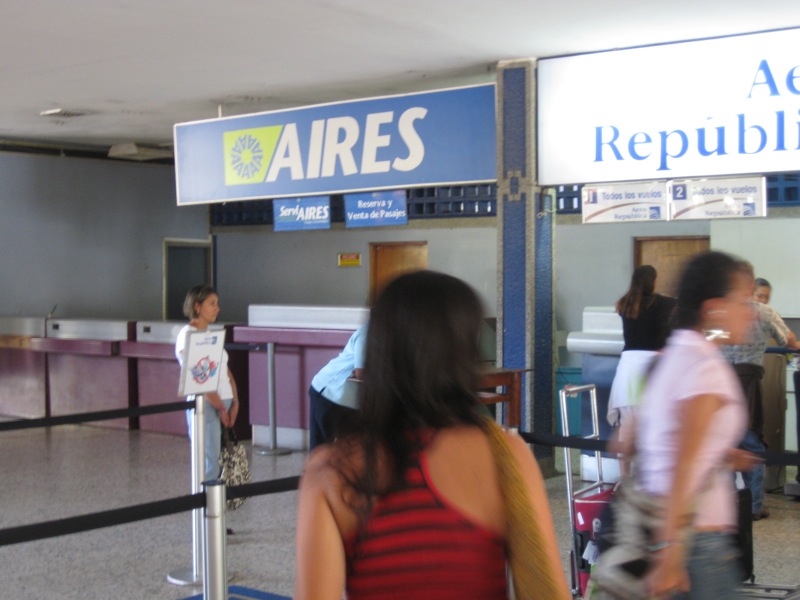 The café at SMR:
Thank god for air conditioning. They installed a few years on this very old terminal.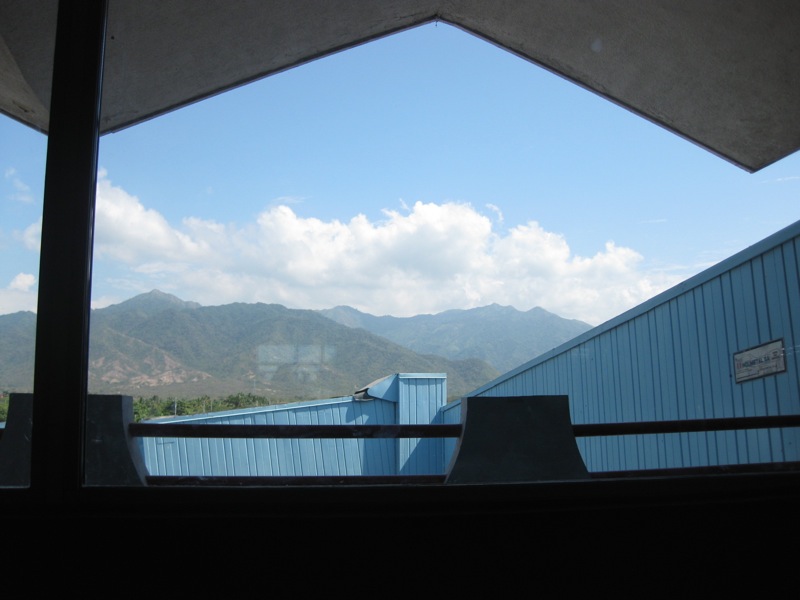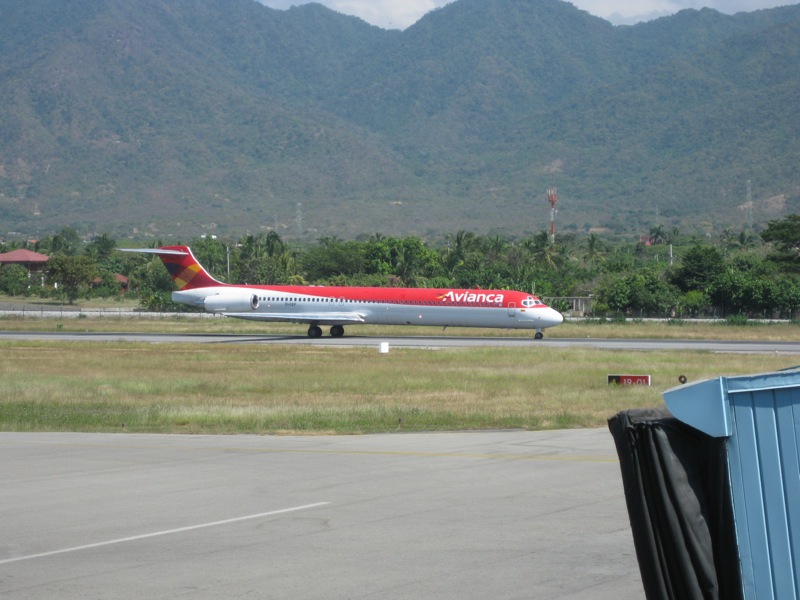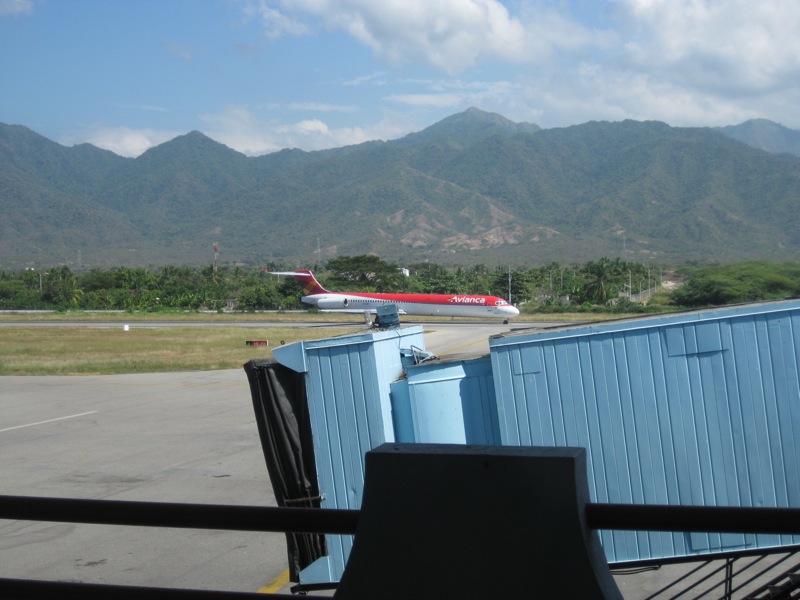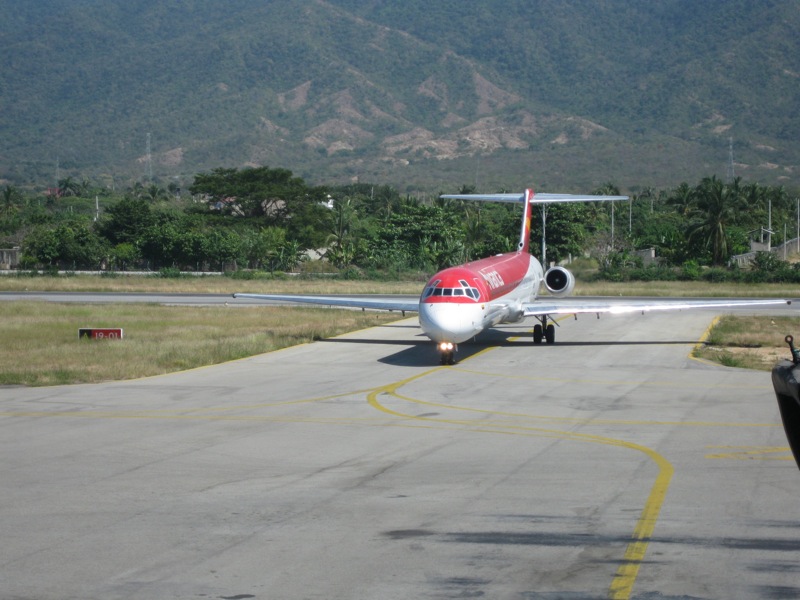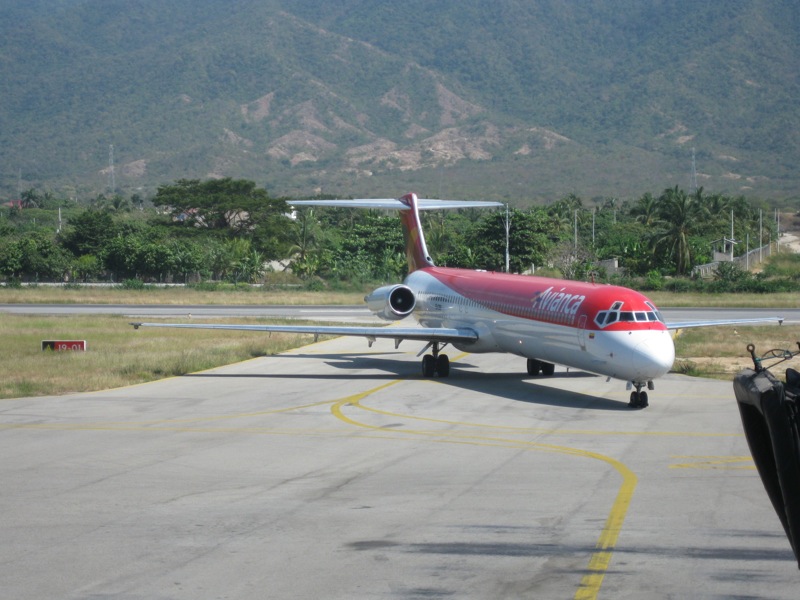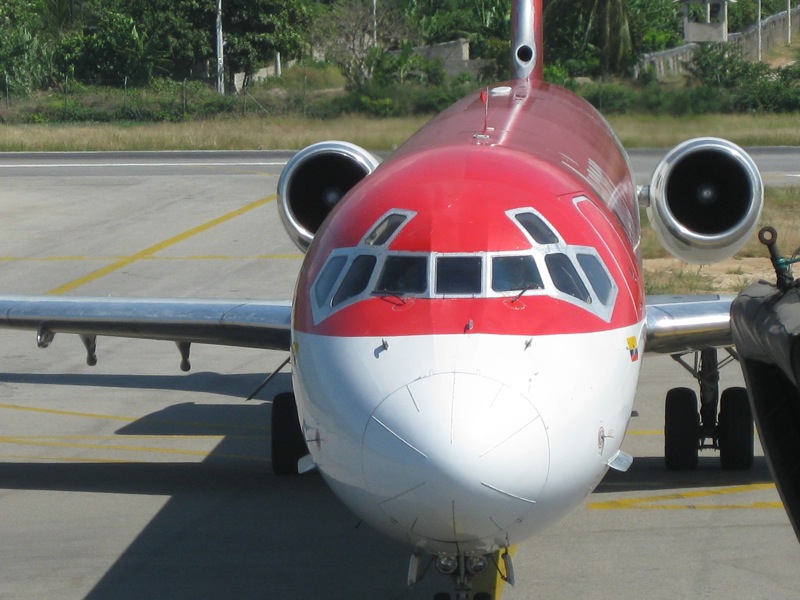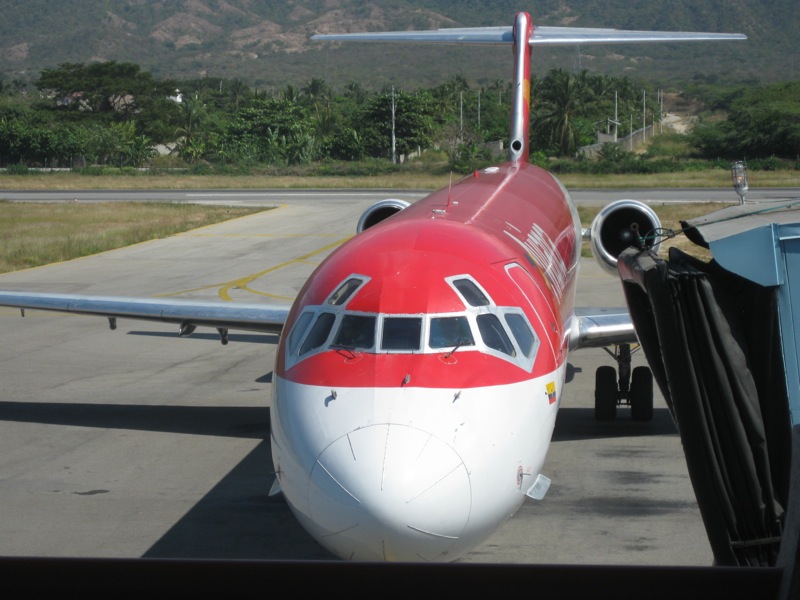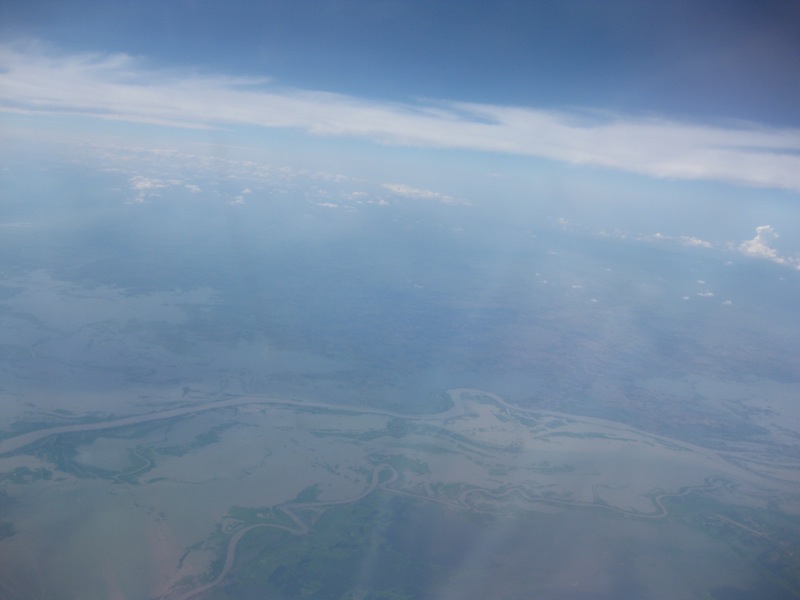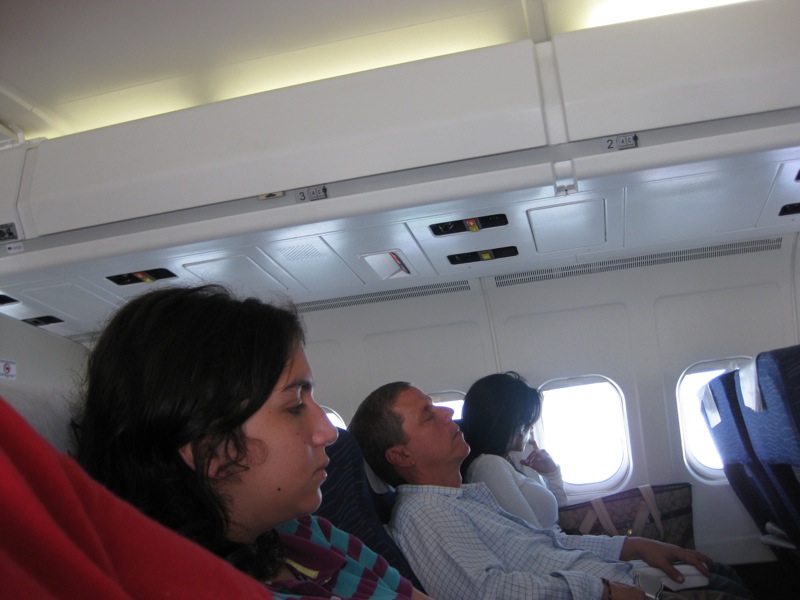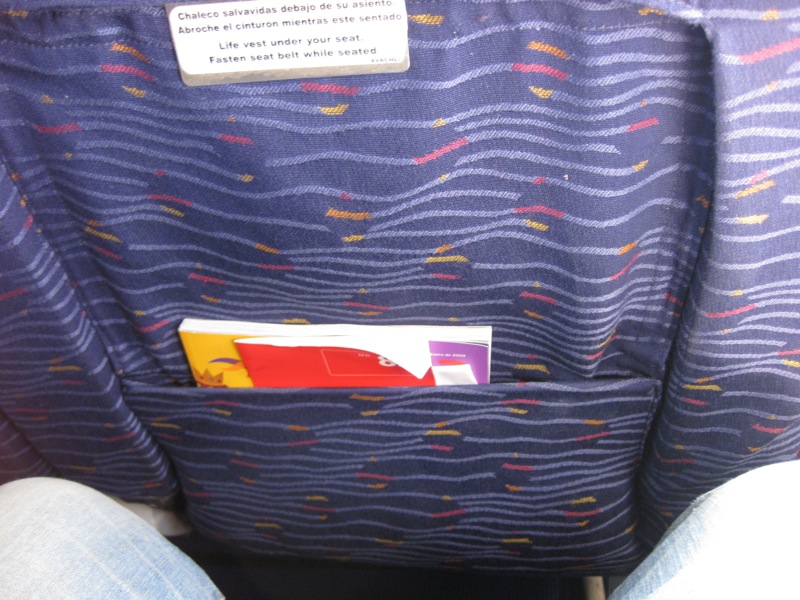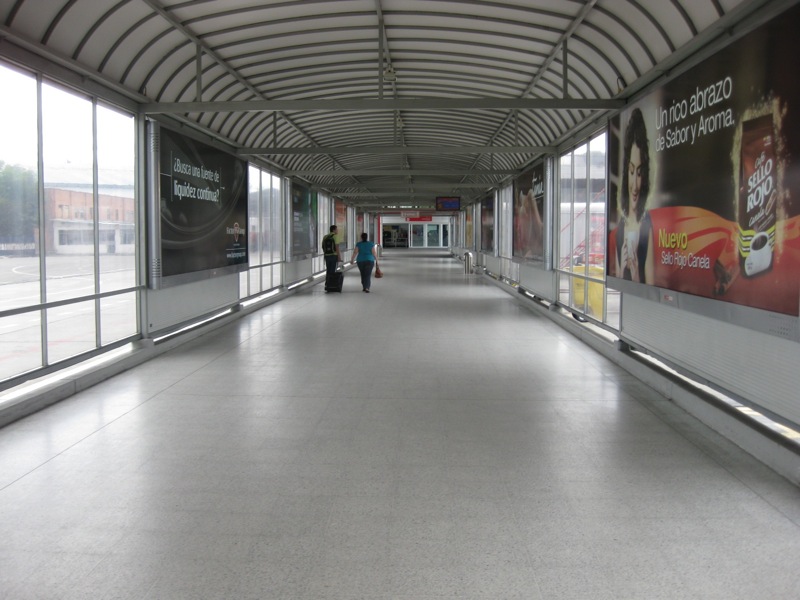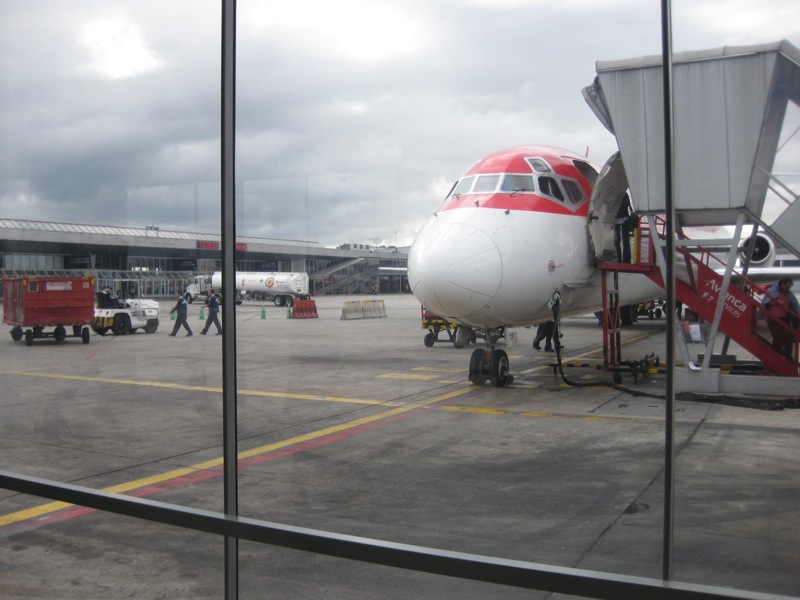 AVIANCA (Airways of the American Continent)
BOG - MIA
AIRBUS 330
Jan - 2009
Load factor = Approximately 90%
J class
My dad taking me to the airport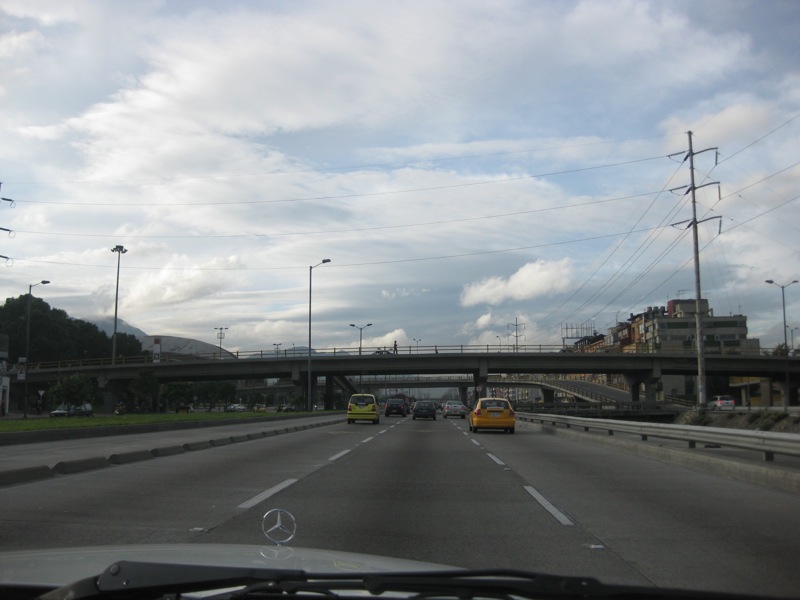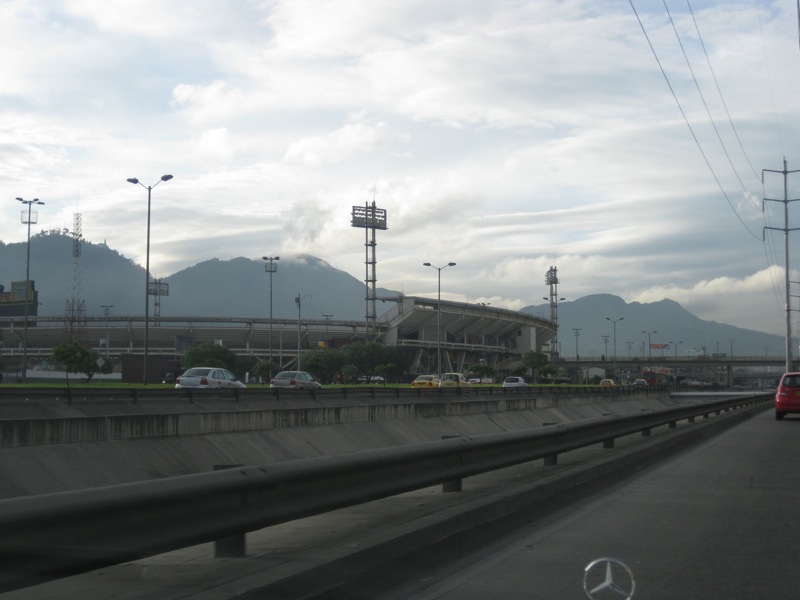 The new AV headquarters near the airport, still under construction: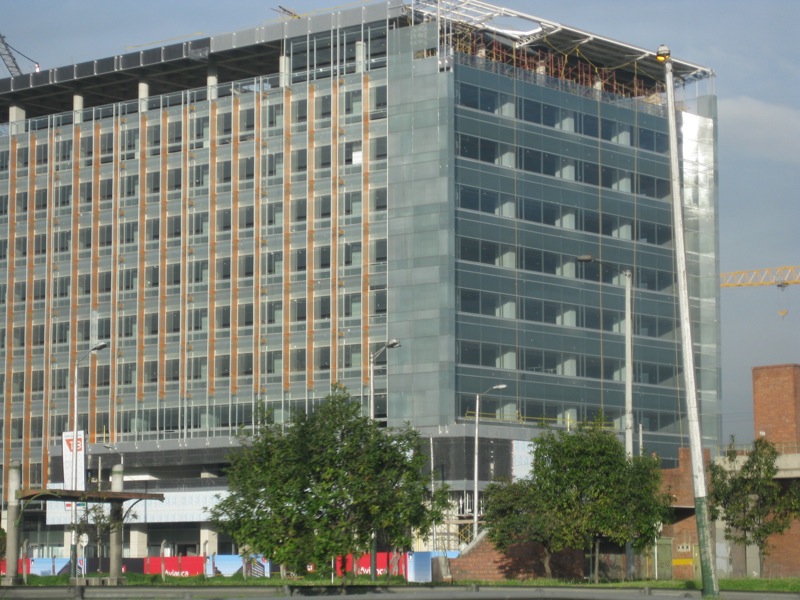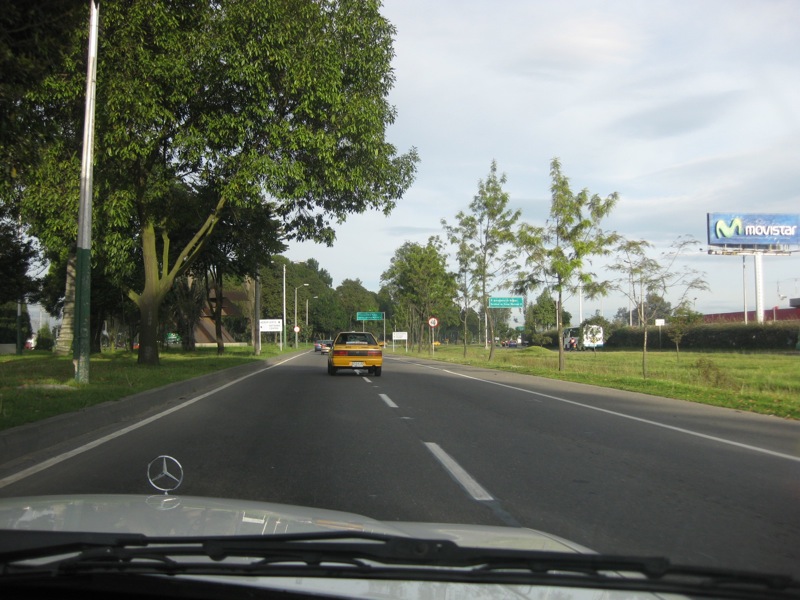 Arriving at BOG: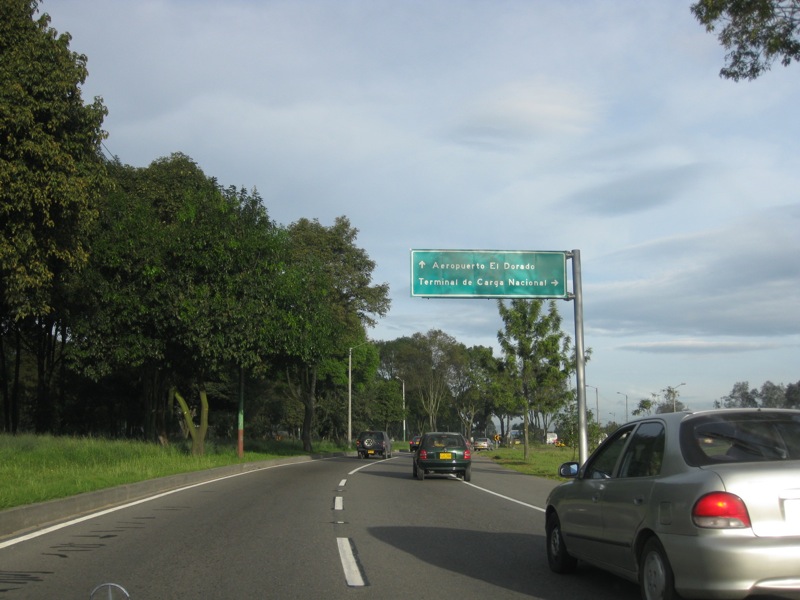 After a quick check in, some pics of the outside and inside of the terminal, before going through security and emigration: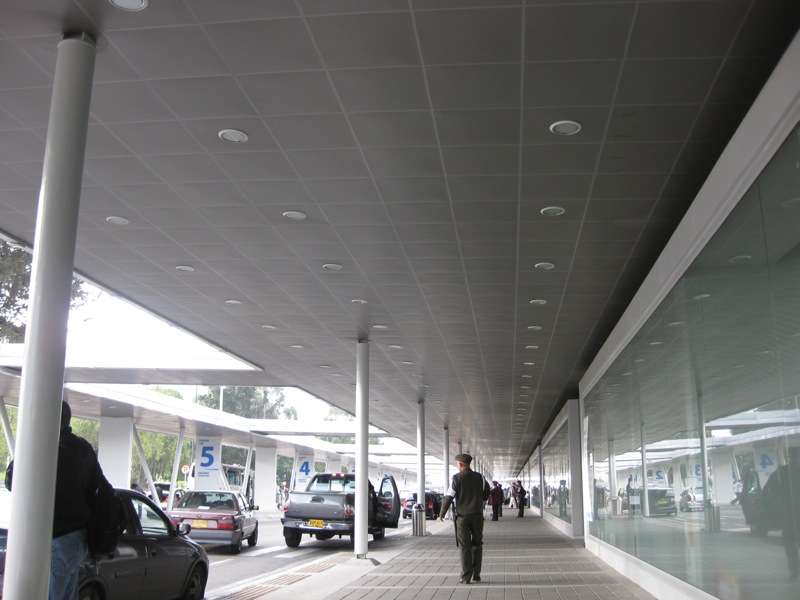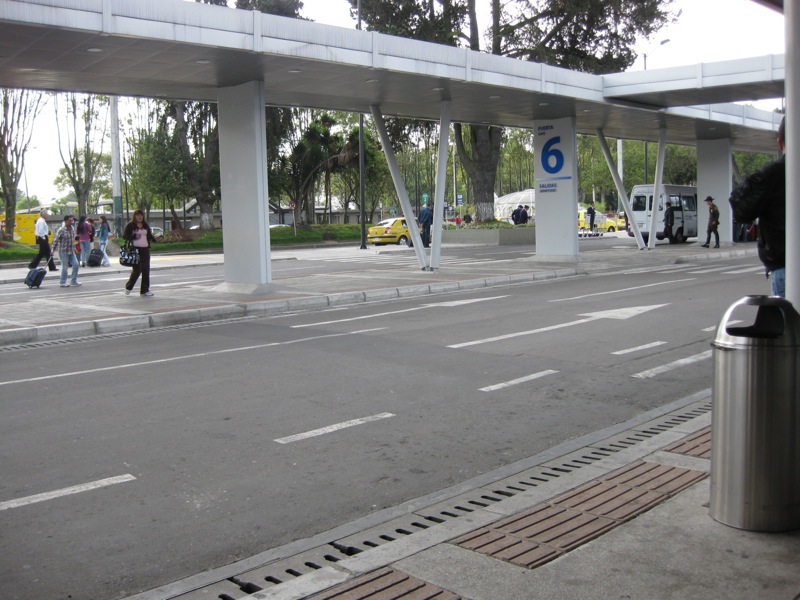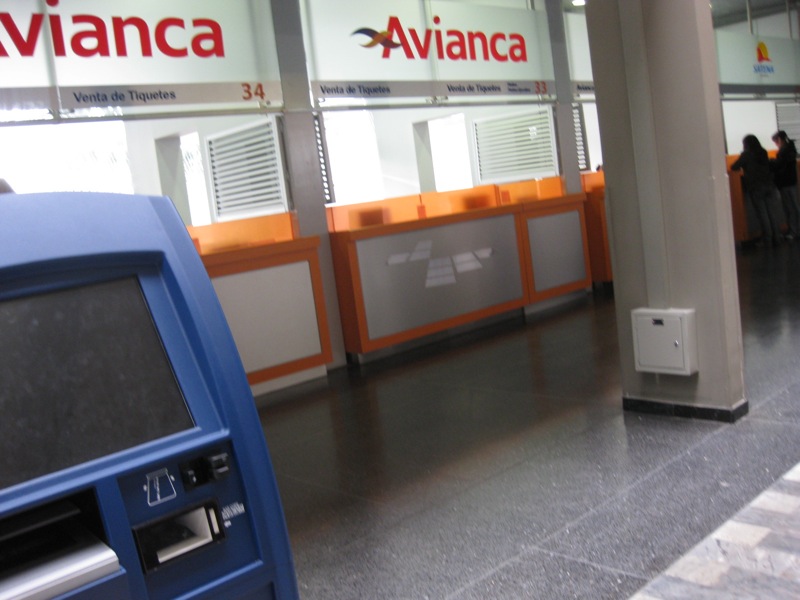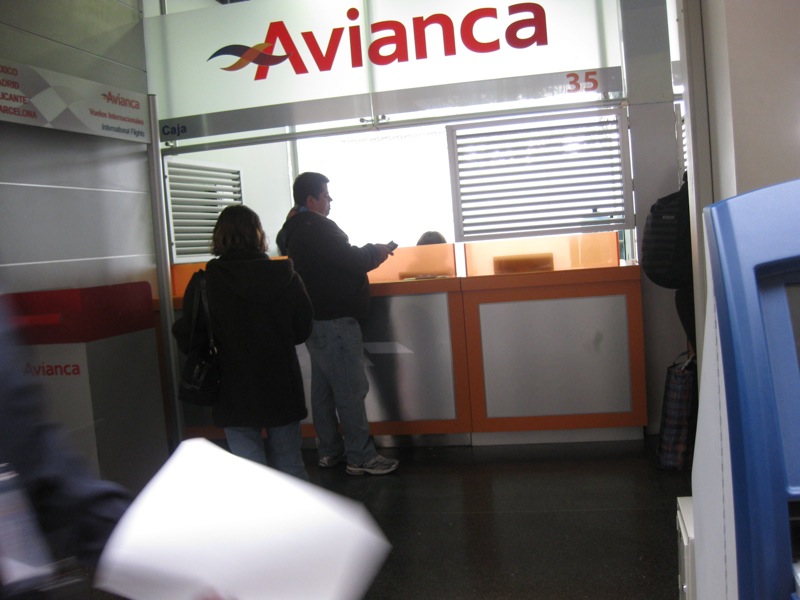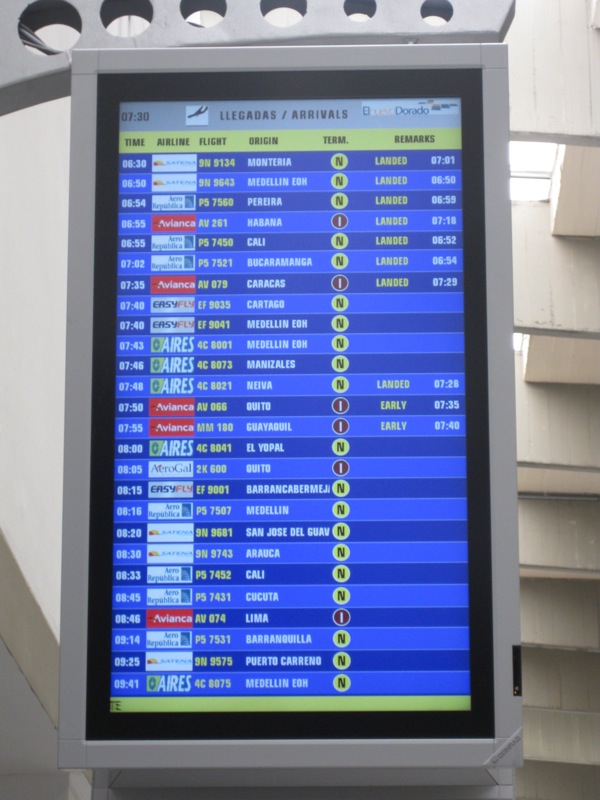 P5's filter: It allows elite passengers to have quicker security and easier access to the boarding rooms. (Only for non - luggage passengers though)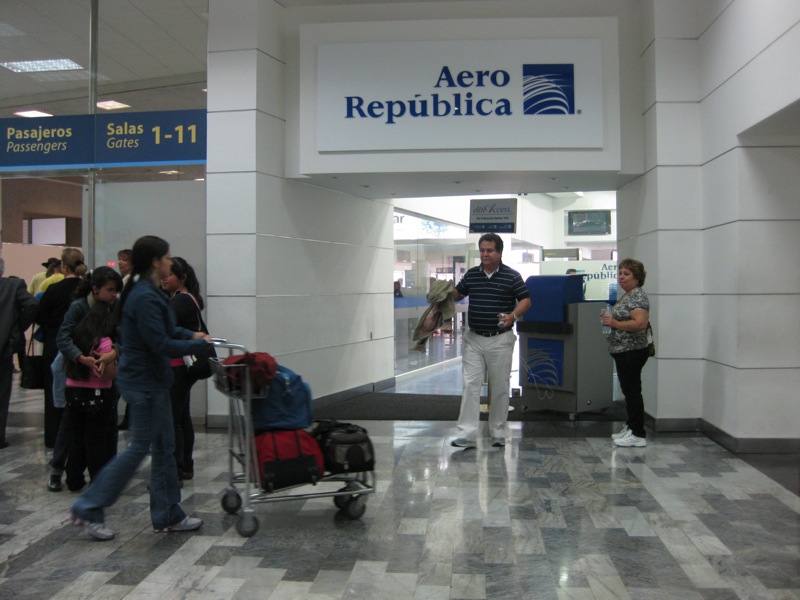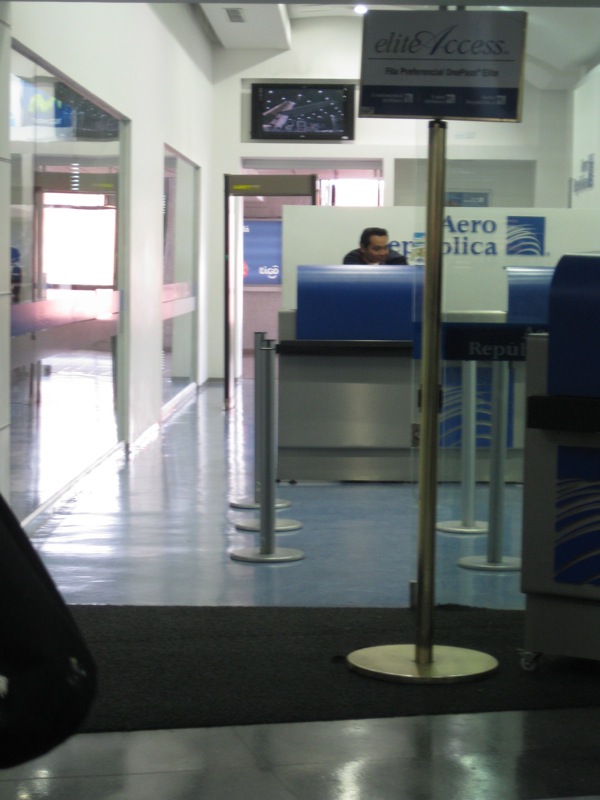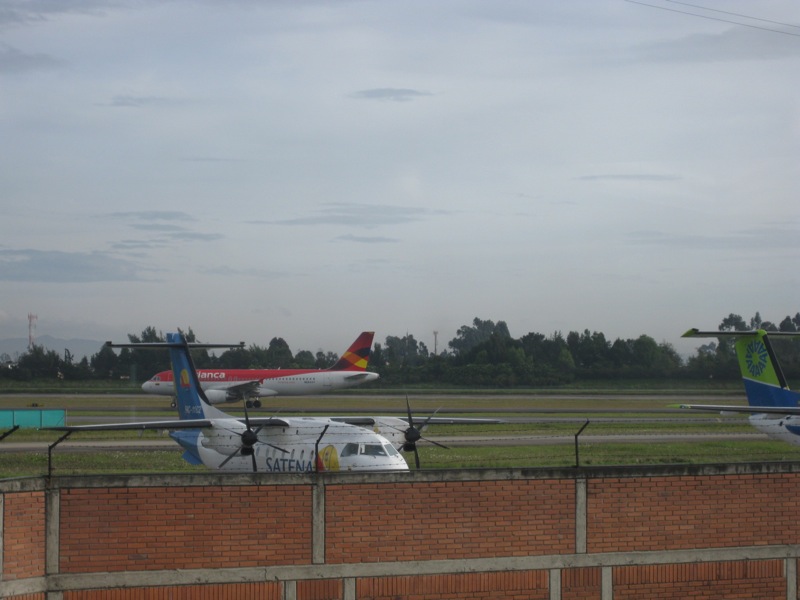 Regional ramp: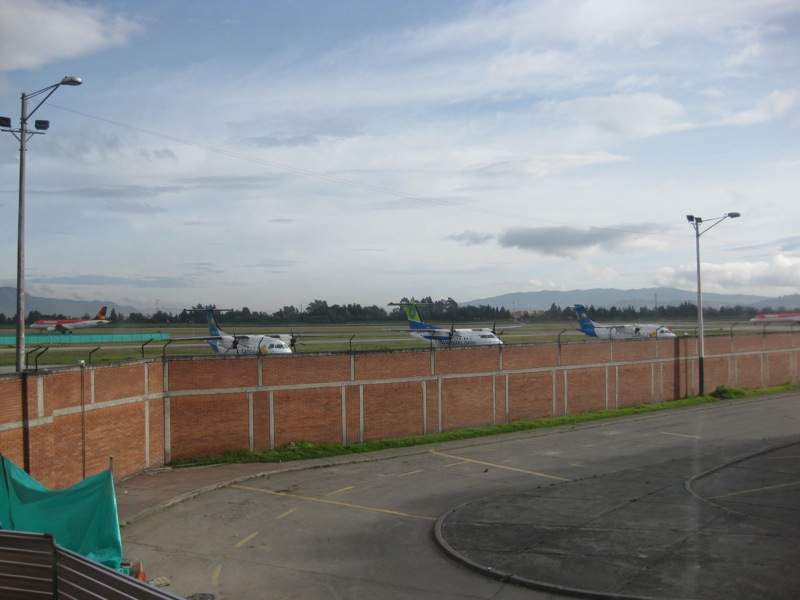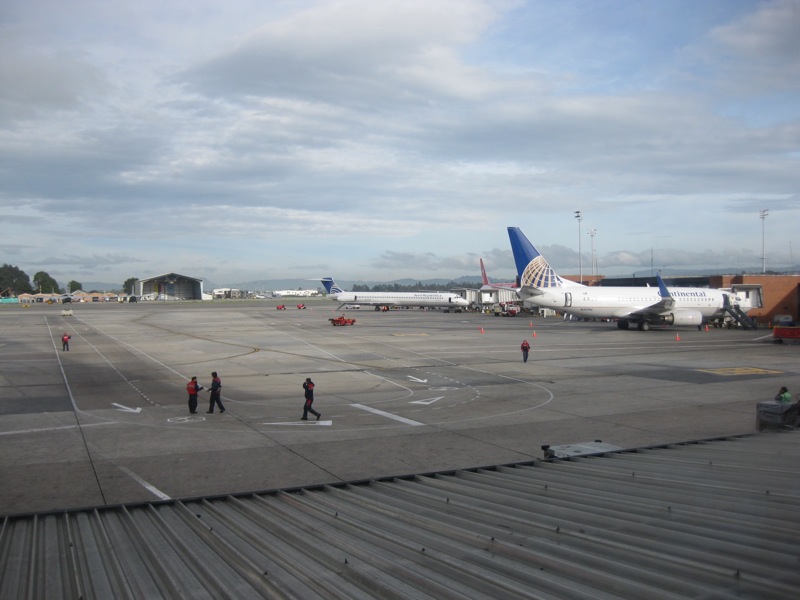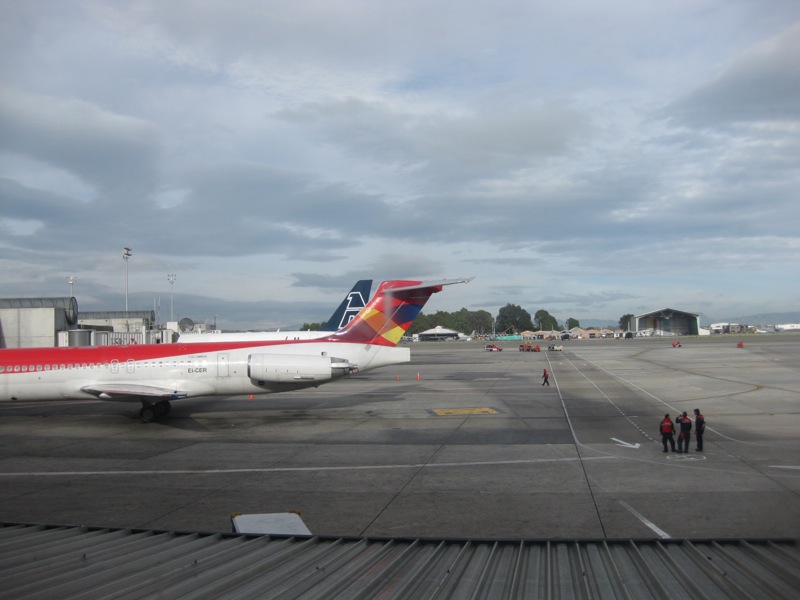 Avianca's VIP room at BOG: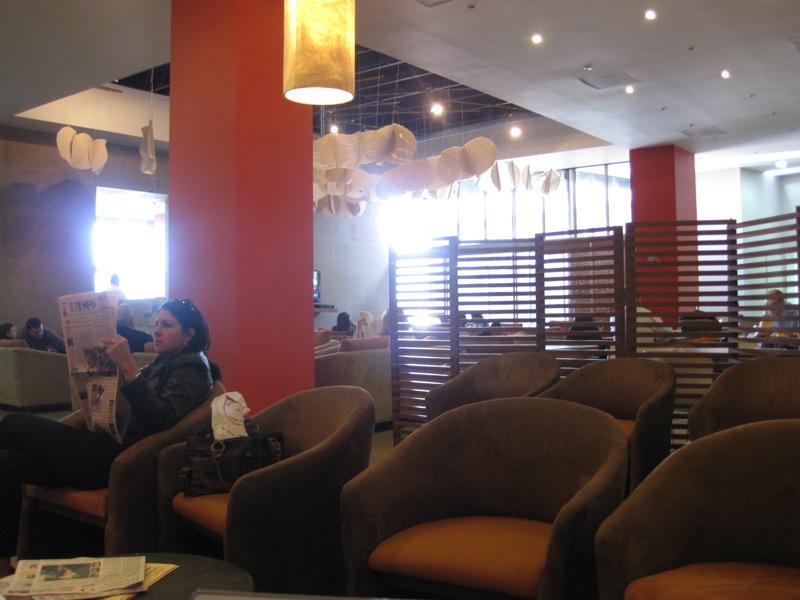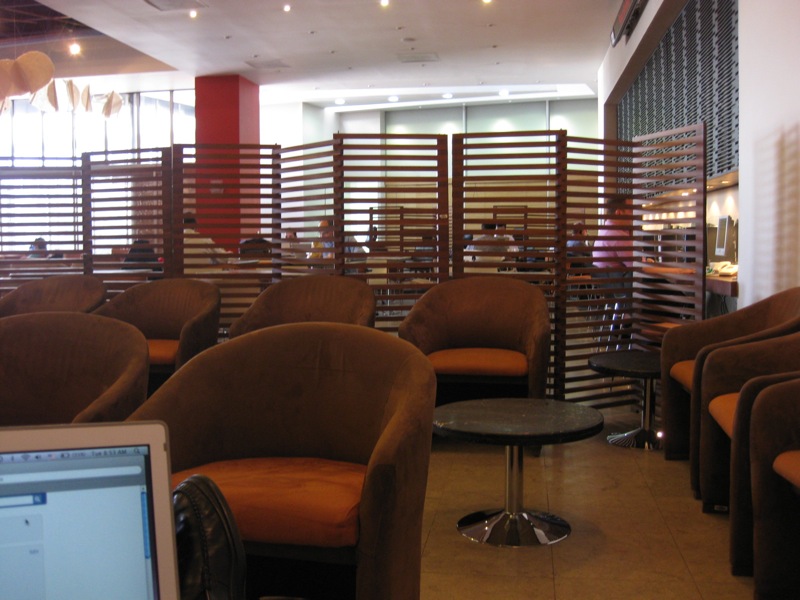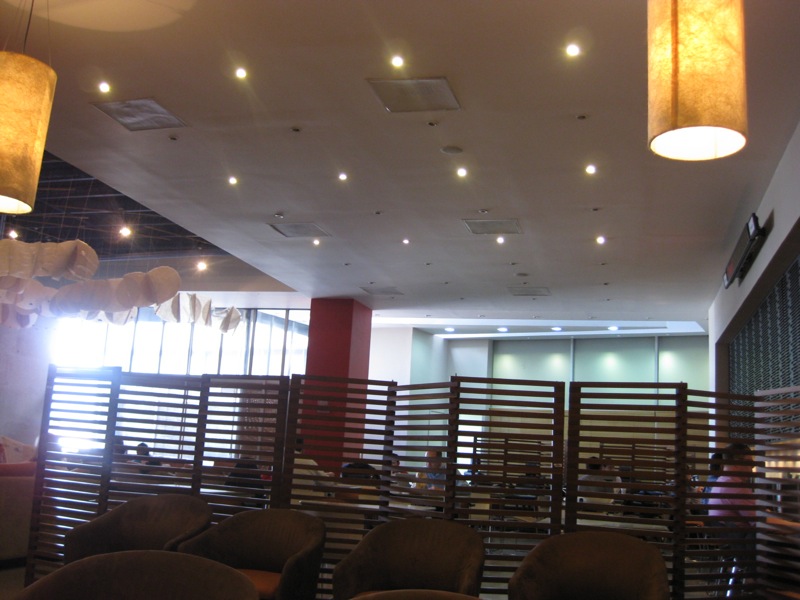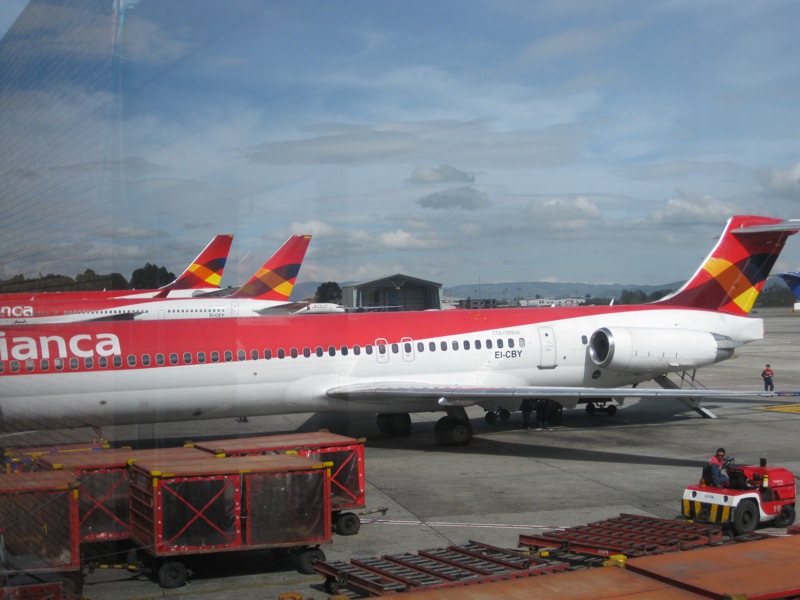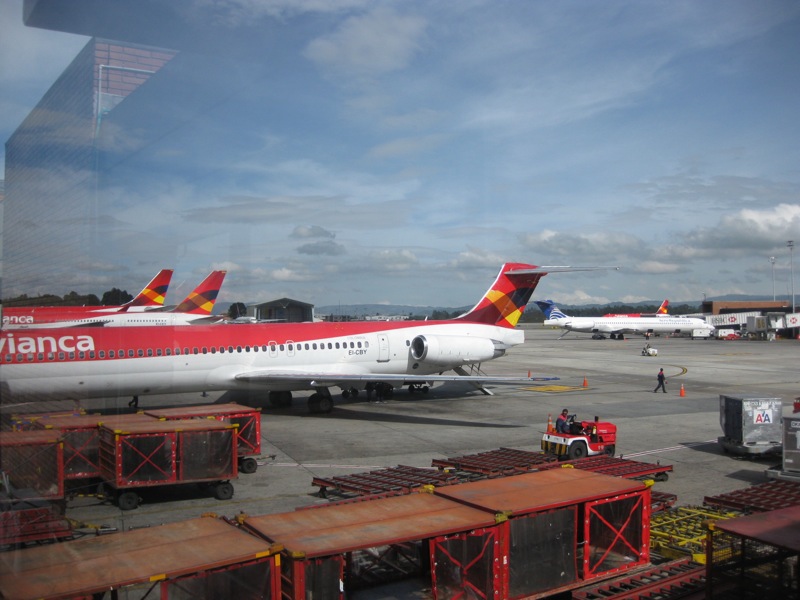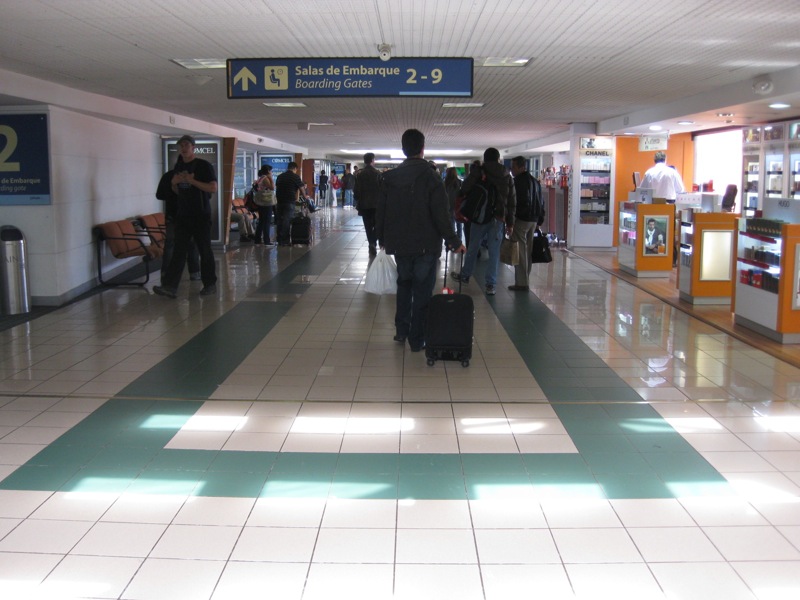 Security: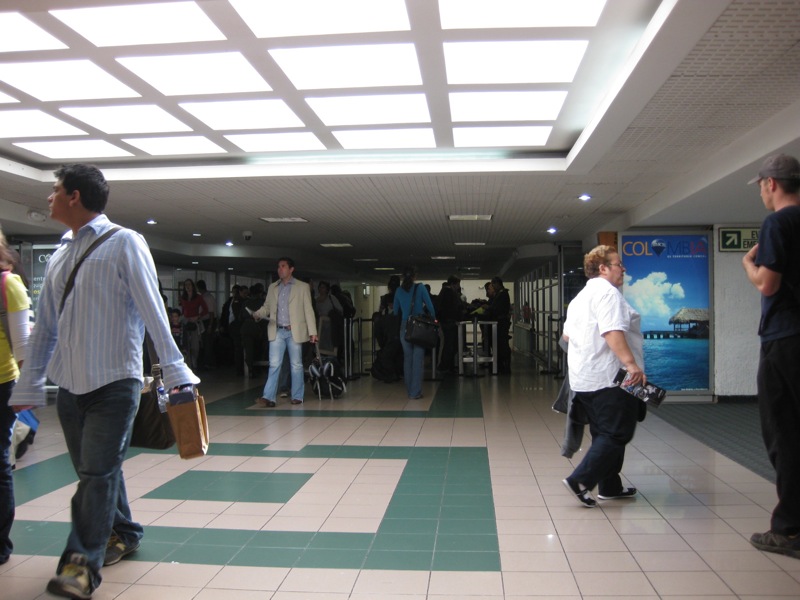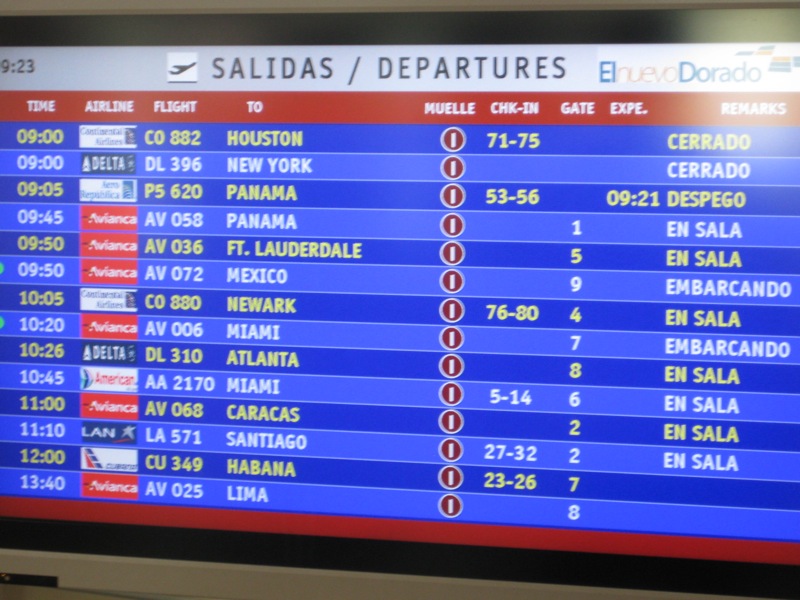 I spent a few minutes at the Admirals Club: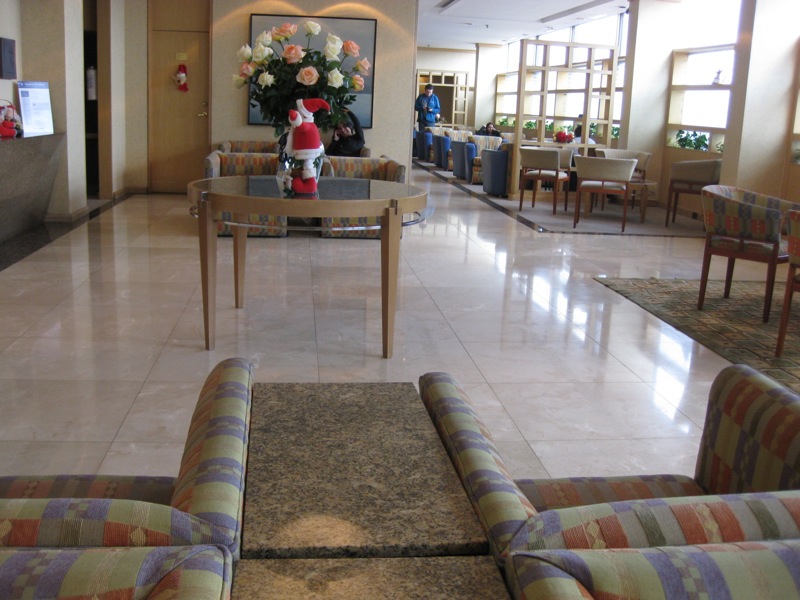 Boarding time: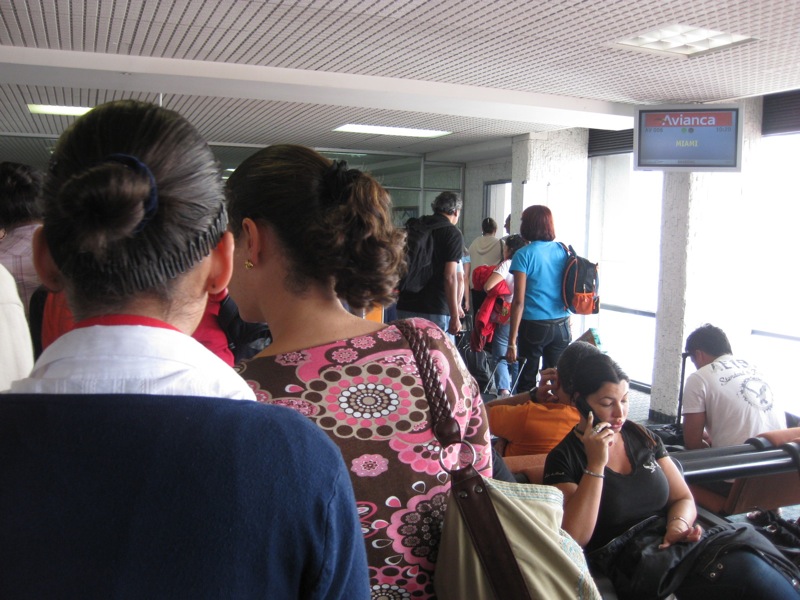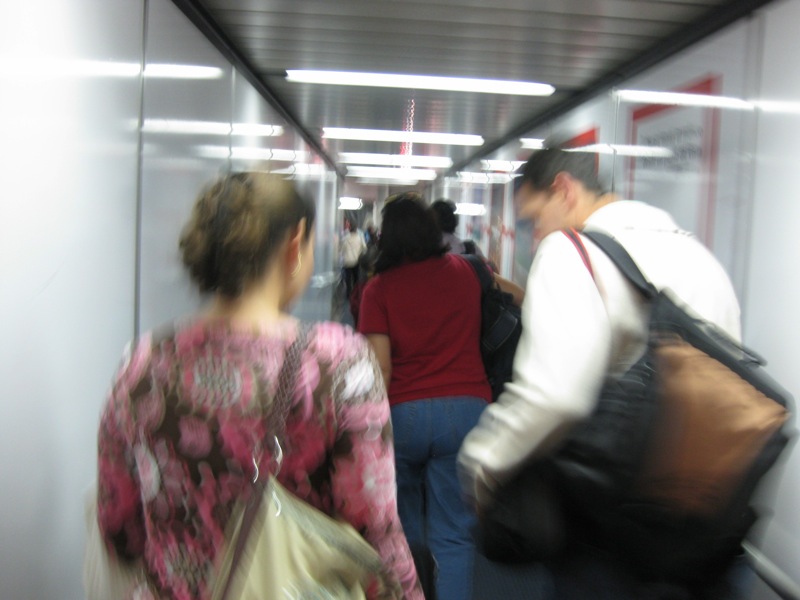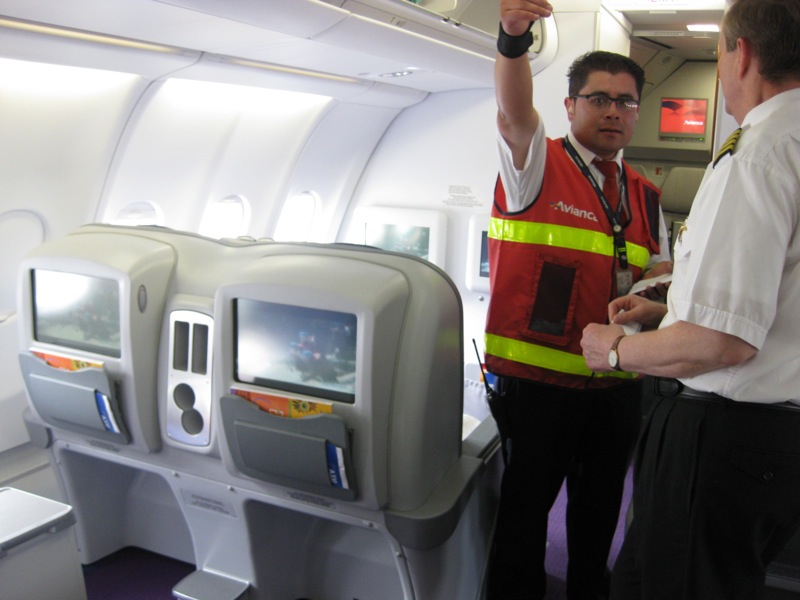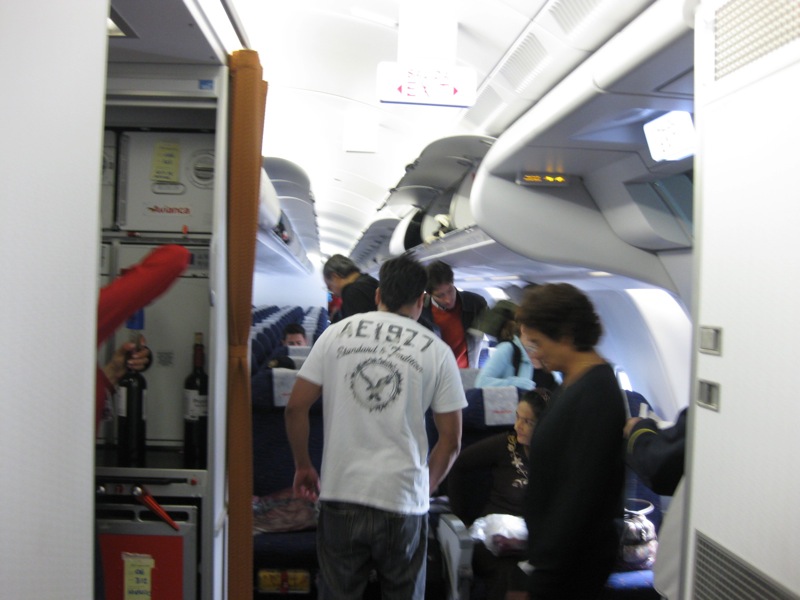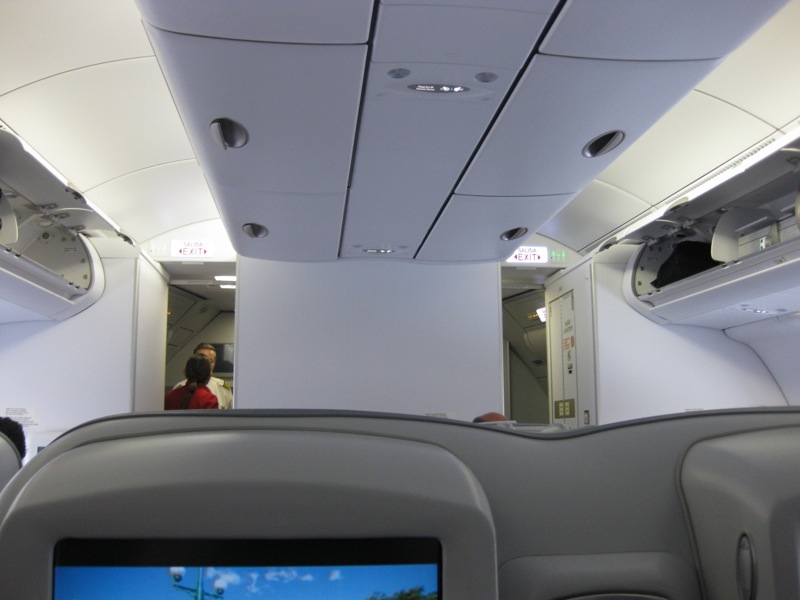 First time I notice the little mirror to help passengers to see the back of the bins...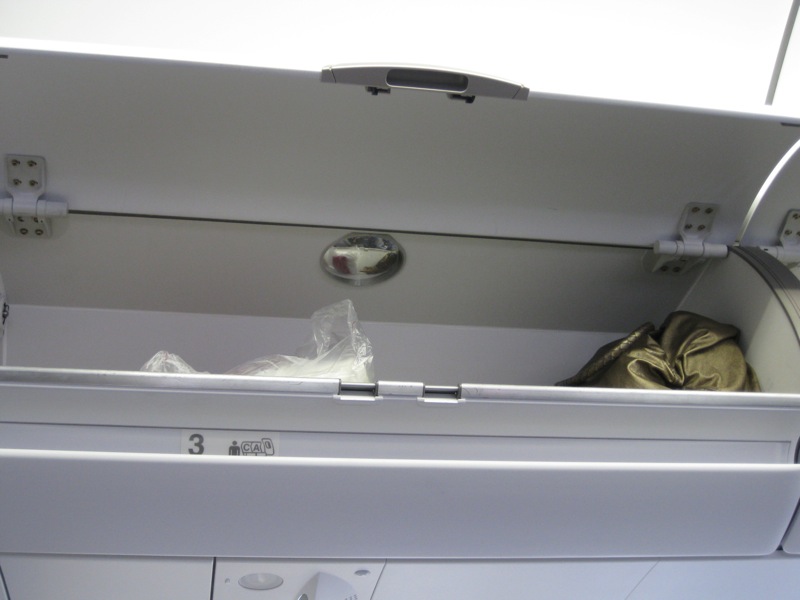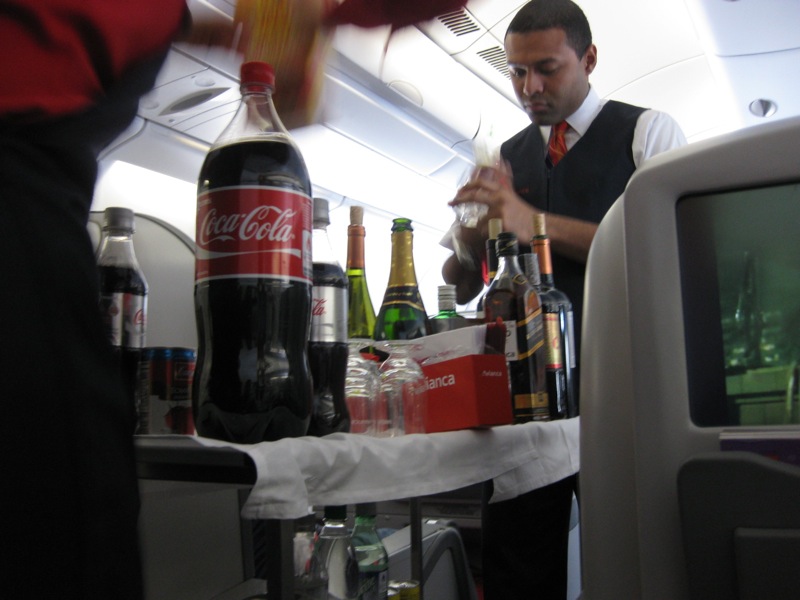 Hot towels?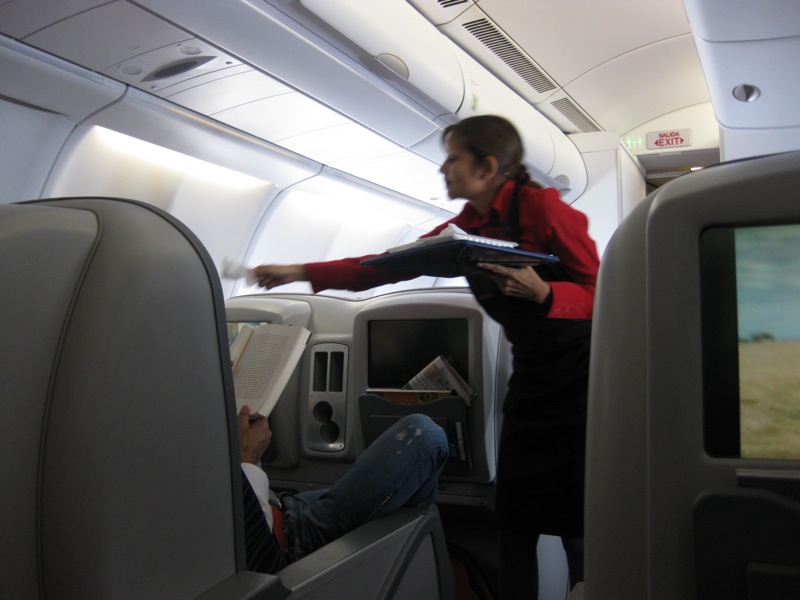 Sorry, I was hungry and started eating when I remembered to take a picture :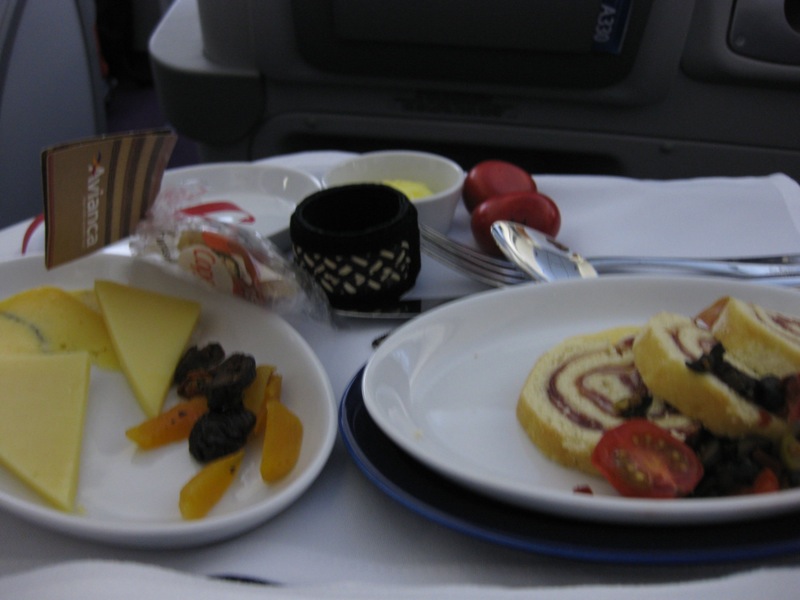 The chicken lasagna that I chose was excellent!!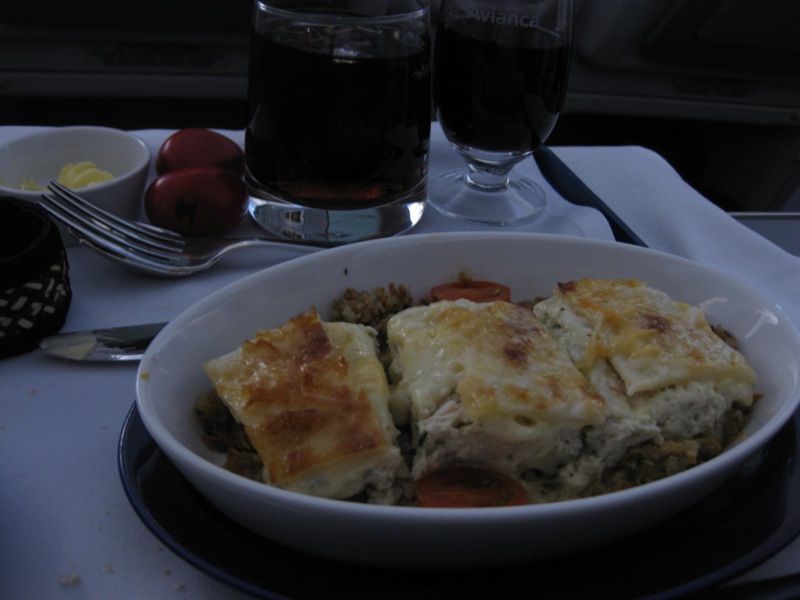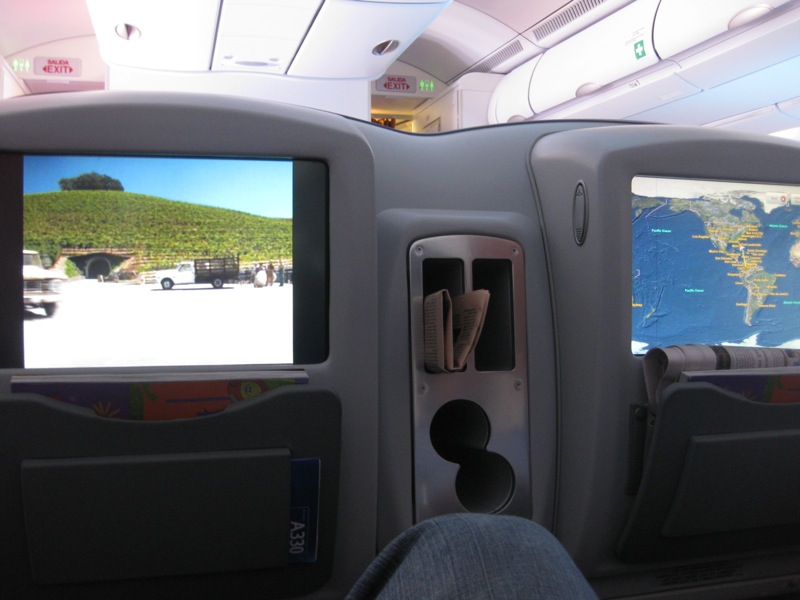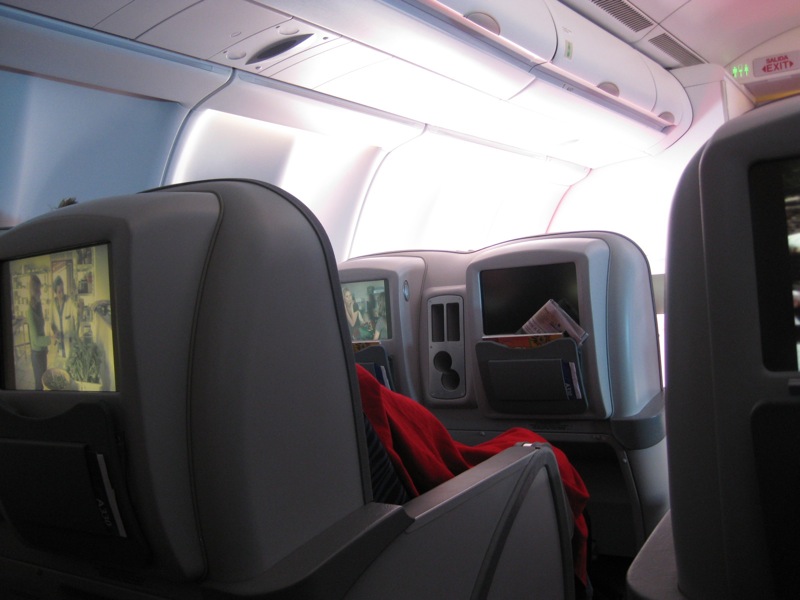 Waiting for the door to open to walk fast towards immigration. I was the first in line and got faster to customs and out to meet my girlfriend who picked me up!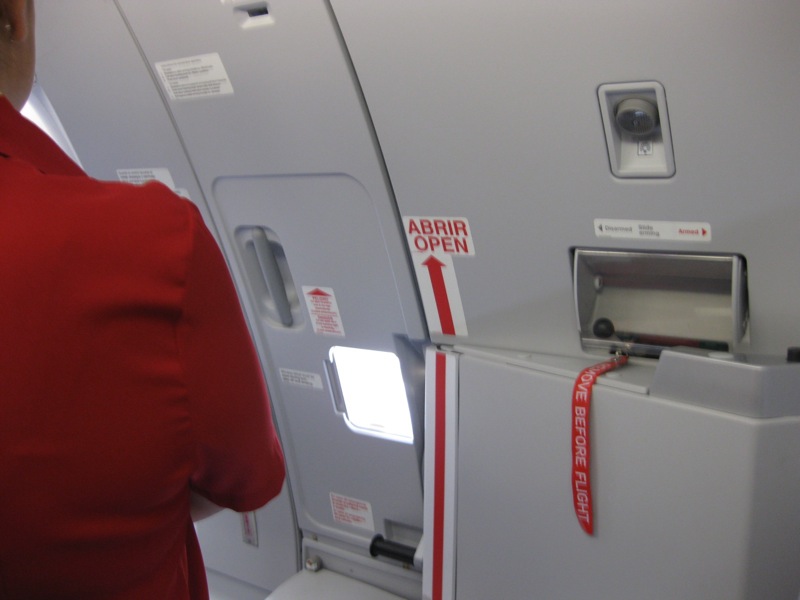 After great vacations, three types of airplane, AV great service, I feel great to start working my a$$ off and start paying all the December expenses.. LOL!
I am very lucky of being able to trying out the A-330 three times from/to MIA, now that this destination will get the 767s again due to the decision of AV to use the two new 330's to the Spain routes. The 330 is definitely a very comfortable plane, like it a lot.
I hope you enjoyed this TR! More to come soon (hopefully).