Please see part I at:
http://www.airliners.net/aviation-fo...ums/trip_reports/read.main/140668/
Second leg
LHR – HKG: January 3rd, QF 030. B747-400. Seat 13K.
Before boarding I walked to the eastern side of terminal 4 in order to catch as many pictures of planes taking off. This place had fantastic views. In front of me there was a Qantas 747 and I felt it was mine. The TV screens didn't show which was my gate then and there were two Qantas 747s parked at the terminal. The one right next to me was parked at gate 12 which in the end turned out to be my gate.
Anyways, I just spent some time taking pictures and then I noticed the fantastic A380 taxing to take off. This happen at the same time my flight was called for boarding. I tend to be kind of nerdy and like to board sooner rather than later during the process as I like to "settle in", whatever that means, but I just like it that way.
Fortunately though, the A380 took off before I had to board. I took a video that you can see. It was incredibly cool. I walked to my gate and was stopped by the gate agents as they needed to confirm that my passport was not going to be a problem as it expires in April. Once that was solved, they let me through and I went into the beautiful 747. It was VH-OJT for those who care about these things.
Pictures: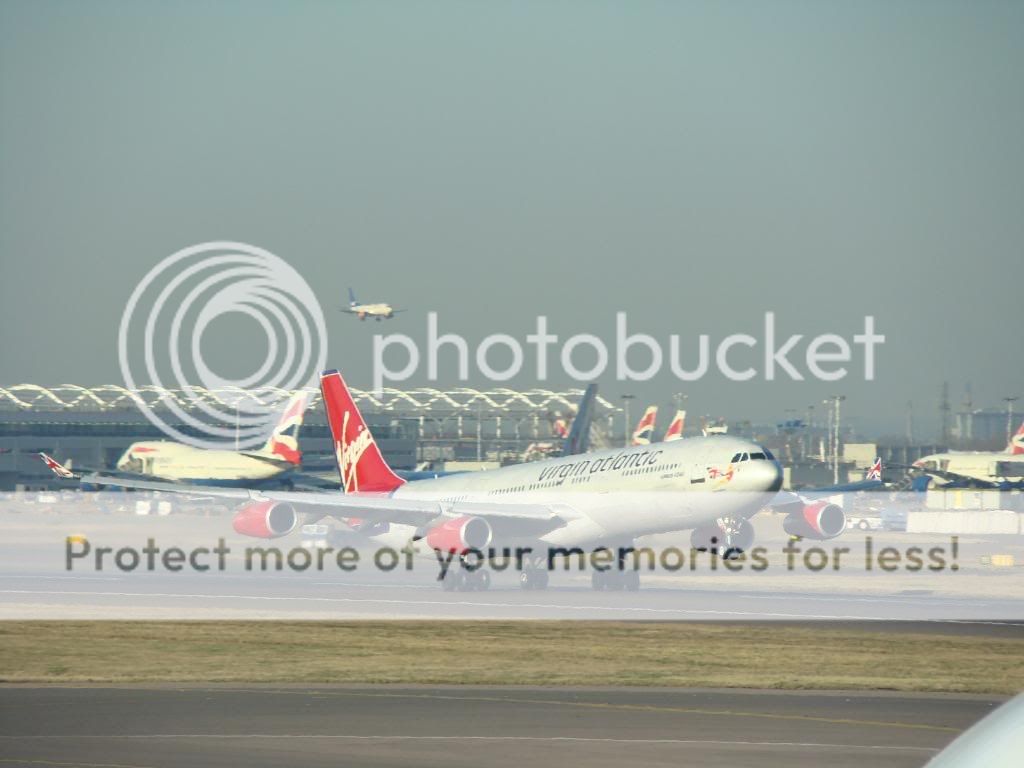 Video of A380 taking off:
http://www.youtube.com/watch?v=qjnA_K3B9l8
The plane was in spotless condition. I walked to the upper deck where I was greeted by one of the friendliest crews I have encountered. They were very cheerful and just seemed to be happy to be there. I wish I was this happy when I am at the office. Anyways, walked to my seat and found a rather cute guy seating on my seat (I am gay for those who don't know). Anyways, I told him he was in my seat and he got all nervous and moved to the one right next to me. I sat down and the flight attendants came to offer me something to drink. I chose champagne. Then I started talking to this very nice guy who was a computer geek on his way to Melbourne to visit his girlfriend (damn). He asked the flight attendant if there was any window seat available and they said yes, so off he went, leaving both seats for me. That was kind of nice.
View from my seat:
Legroom:
View of the upper deck:
Seat controls:
We taxied to the runway and took off to the east, which again, I had never experienced before. Take off was uneventful and soon after the captain switched off the seatbelt signs. I don't know what you think, but in my experience flying different airlines have a very different opinion about when to turn on the seatbelt signs when the plane experiences turbulence. In Iberia it seems to me that they take any chance to turn the sign on to not have to deal with passengers, but that's my opinion. In Qantas the signs were off all the way to Hong Kong. About half an hour later the flight attendants distributed the amenity kits and something I did not expect… pajamas!!! I thought this was very cool and headed to the toilet to change into the very nice pajamas. The flight attendants then came and offered drinks, I chose a Cabernet Sauvignon which was very good. Also they asked us to fill out the breakfast card.
Take off:
http://www.youtube.com/watch?v=E9N3bxm9Bbg
Then they came and offered lunch. As a starter there was a salad, which was Ok, nothing special. For the main course I chose the Argentinean beef filet, which was very good actually. The flight attendants came often offering drinks or bread often. Once that was done I took some sleeping pills I had bought in Heathrow (I forgot mine at home) and put the seat in flat-bed mode. I have to say I was disappointed. There are two reasons for this: the transition was very very noisy, and the final position was very uncomfortable. I read that someone claimed that because of the angle that the plane flights at the bed is actually flat. Nonsense. You still feel you are sliding down. Also, I used to be a swimmer and have very broad shoulders; well, there wasn't enough space. It was uncomfortable. I did eventually fall asleep, but woke up some 3 hours later. Keep in mind I had flown to Hong Kong in Cathay and the experience was completely different. I actually slept a lot in that flight. In this one it was not to be and I decided to check out the entertainment system. The movie selection is Ok, not too great. However, I was pleased to see they had The fugitive, which I wanted to see again.
Menu:
Starter:
Main course:
Breakfast was served two hours before landing. I do have to say I was very hungry before that and asked the flight attendant to bring me whatever they had. He brought some crackers and cheese, which was very nice. My pre-ordered breakfast arrived and it was very tasty and there was a lot of food. I chose the scrambled eggs, the hashbrowns and some tomato thing. It was all very good.
Breakfast:
Landing was kind of boring as it was very hazy outside, so it was hard to see anything. Touchdown was very gentle. We taxied to the gate and got off the plane. I noticed one difference between Qantas and Cathay. In Cathay they had all business and first class passengers disembark before letting economy class off. In Qantas we all disembarked at the same time.
Landing (sorry about the quality):
http://www.youtube.com/watch?v=357pPspiNJQ
My plane:
Immigration was very fast and I walked to the carrousel number 5, to pick up my suitcase. Normally I don't check any luggage, but this trip is somewhat long, and I need winter and summer clothes. Some of my meetings I have to dress formally for, others are business casual… so I brought a lot of clothes. I was somewhat worried about the connection in London as I thought this might result in my bag being delayed, but my bag did come, although it took almost 45 minutes to come out!!! My coworker who flew also from Zurich, but with Finnair told me he experienced the same problem!!!
In general I have to say I was very satisfied with the service and the quality of the food. After this flight I gave Qantas my thumbs up. I did have two more legs on Qantas during this trip so it will be nice to compare.
I took the airport express into my hotel, I had to work all day…