Hi everyone,
I wasn't so sure about writing a report about my trip to Europe this summer because my pictures are NOT some of the best I've done, but after I've had a lot of requests from people that have read my previous trip repots, so I said, oh "why the hell not?" Also a lot of you wanted me to include some pics from my trip there as well, not only the aviation portion, and since those pictures are much better than the ones from my flight I decided to include them. Besides, Easter Europe is way underestimated when it comes to its natural beauty and its people and I'd like to share some of that with you.
I used to live in Calgary, but about a year ago, I've moved to Vancouver, BC to be closer to my family. My dream was always to fly from Bucharest to New York (non-stop) and sice Tarom is no longer doing that route, I decided to fly with Delta Airlines, which during the summe of 2008 (when this trip took place) were still orperating non-stop flights from John F. Kennedy Intl. to Bucharest, Henry Coanda. (Used to be called Otopeni). So my flight was as follows. Delta Airlies (Boeing 757) from SEA to JFK and Delta Airlines from JFK to OTP. I also purchased a separate ticket with Tarom, from Bucharest to Cluj-Napoca. A lot of firsts for me. First non-stop trans-Atlantic flight to Romania, first time on Delta, first time on Tarom, first time on an Airbus A318, first time on an internal flight in Romania.
I left my home in North Vancouver, BC around 9 pm Wednesday August 13th and drove about 40 km to the border between British Columbia and Washington State and once I drove through customs I drove another 2 hours South on Interstate 5 to Seattle-Tacoma International Airport. I got there around 1:00am and parked my car at the long term economy parking. My flight to New York would depart at 6 am, so I had about 5 hours to wait. I froze my butt off due to the insane amount of air conditioning, so even though I found a decent place to sleep, I still couldn't. Those 5 hours went by pretty slow, but once I got through security I managed to have some breakfast and warmed up after a hot cup of coffee.
I boarded the 757 and had a comfy window seat near the back of the aircraft. I chated with my seat-mate, a nice girl from Seattle, but after take-off I quickly fell asleep and didn't wake up until we reached this city… can anyone guess? … It's pretty easy.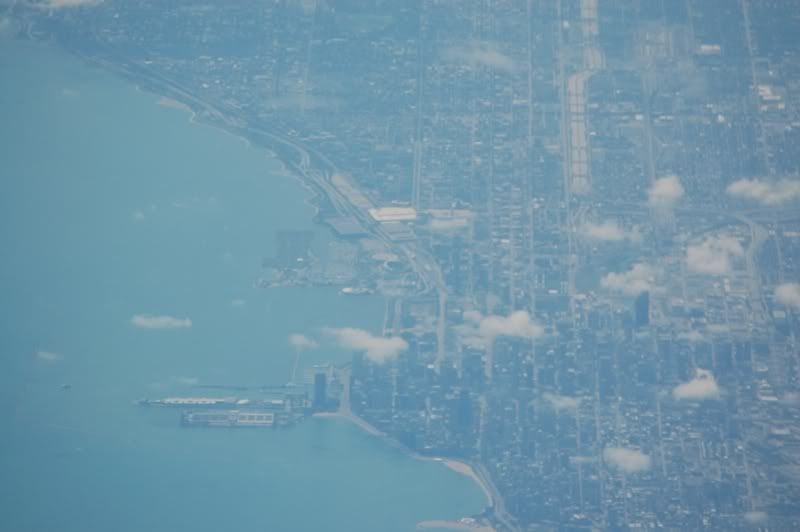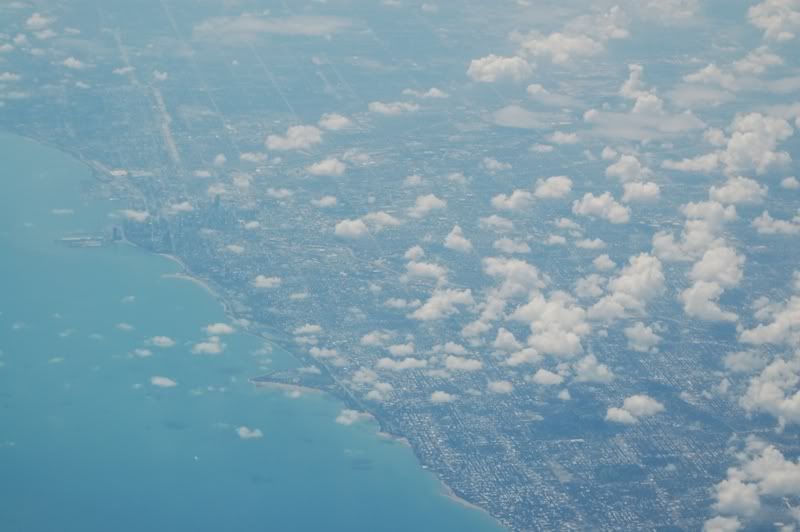 I fell asleep again and once I woke up again I saw something rather familiar. Two very known cities to me. One of them was Detroit and the other one Windsor, Ontario, the city I grew up in. I quickly reached to grab my camera, but by the time I managed to turn it on, I only grabbed a quick shot of Pelee Island. I also have a pilot report here when I flew over it in a Cessna 172. You can see that here:
http://www.airliners.net/aviation-fo...ums/trip_reports/read.main/117818/
Pelee Island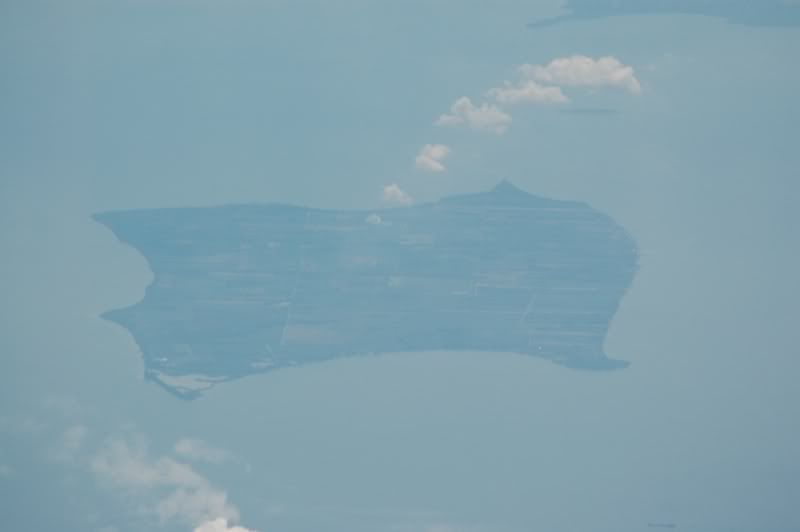 Dupa inca vreo ora si, am inceput sa aterizam la New-York John F. Kennedy International Airport. Am facut ceva viraje in stinga / dreapta, am luat-o deasupra atlanticului si dupa un approach lung am aterizat pe una din nenumaratele piste a JFK-ului. Am avut un taxi destul de scurt spre terminal, dupa care am debarcat si m-am indreptat spre poarta unde era sa fie urmatorul meu zbor spre Bucuresti.
After about an hour we started out approach into JFK. We made a few left / right turns and headed out over the Atlantic after which turned back toward the West and we touched down onto one of Kennedy's many runways. I couldn't even guess. Maybe some help here from the local a.netters? After landing I headed toward my next gate of departure… to Bucharest.
Approach into JFK: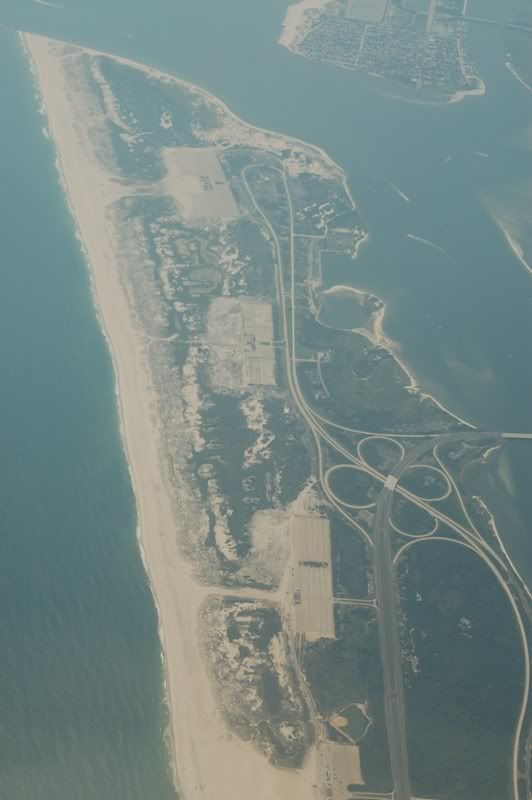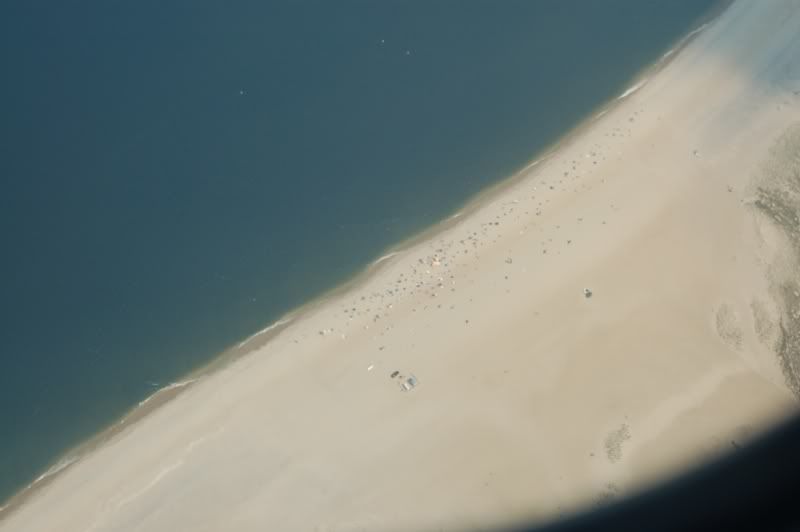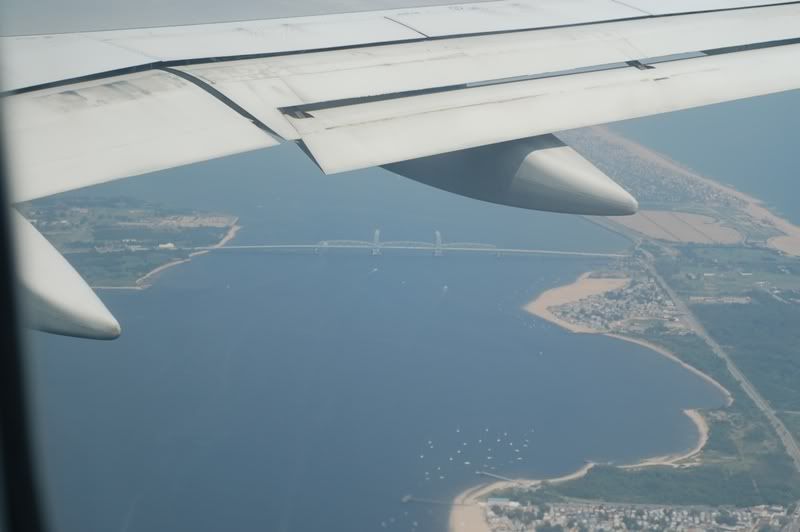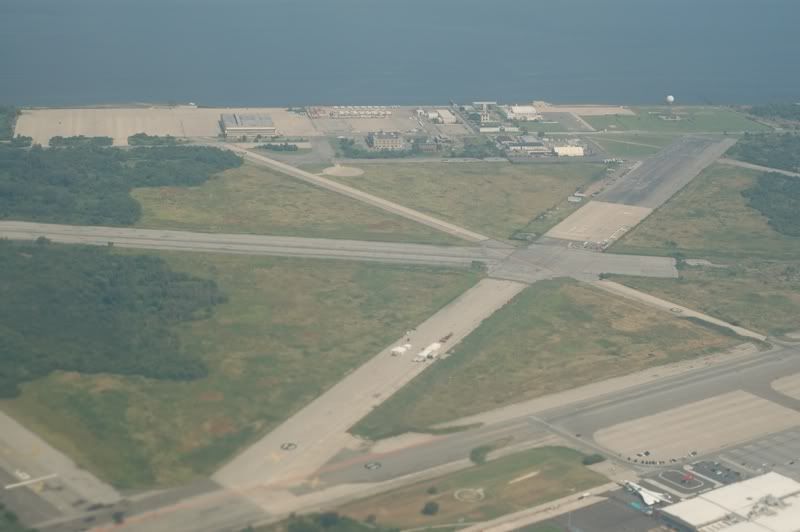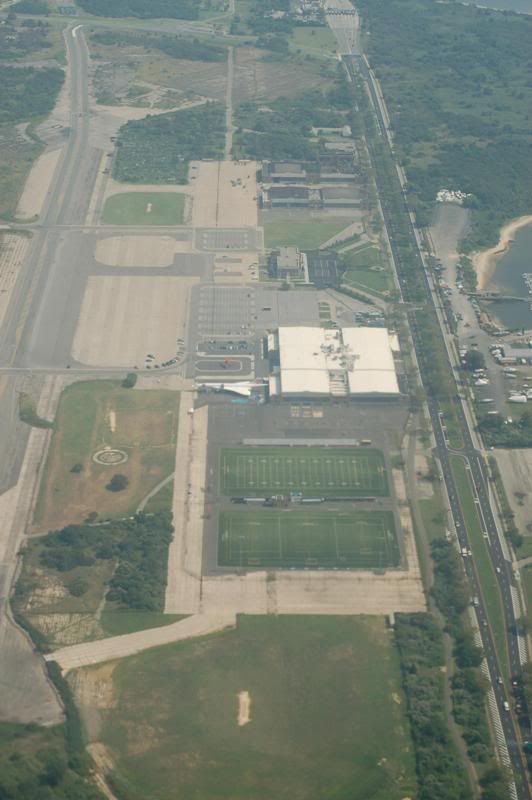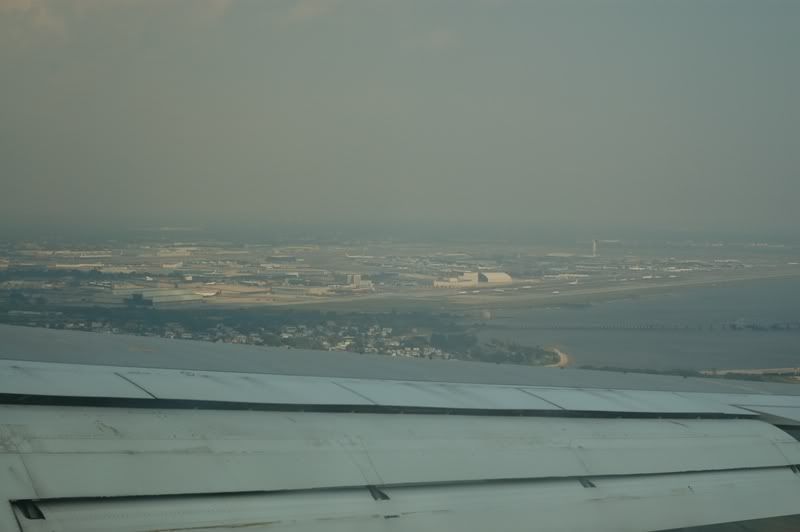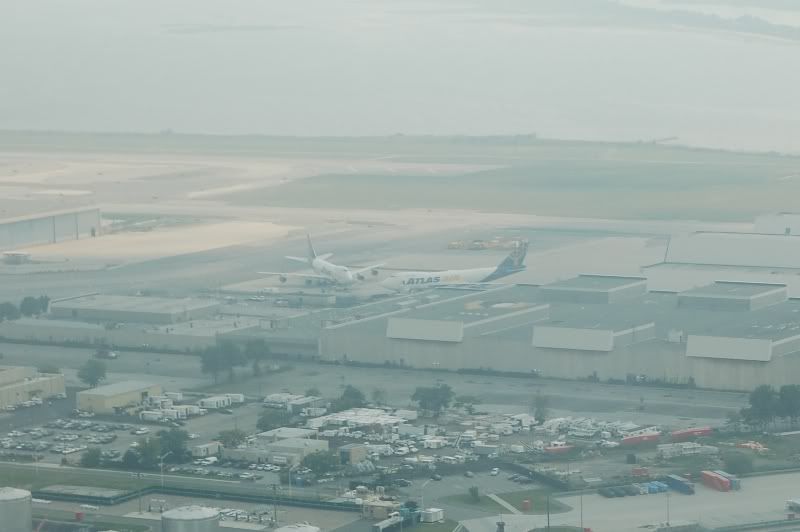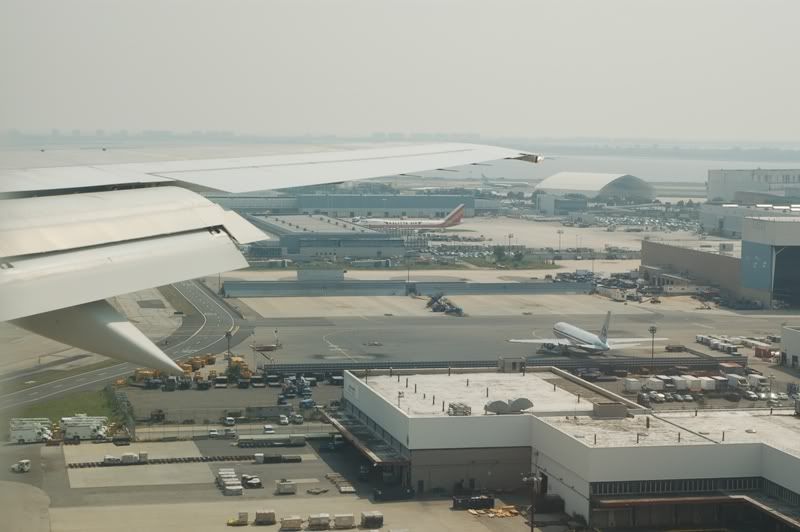 A Kalita Air Boeing 747 Cargo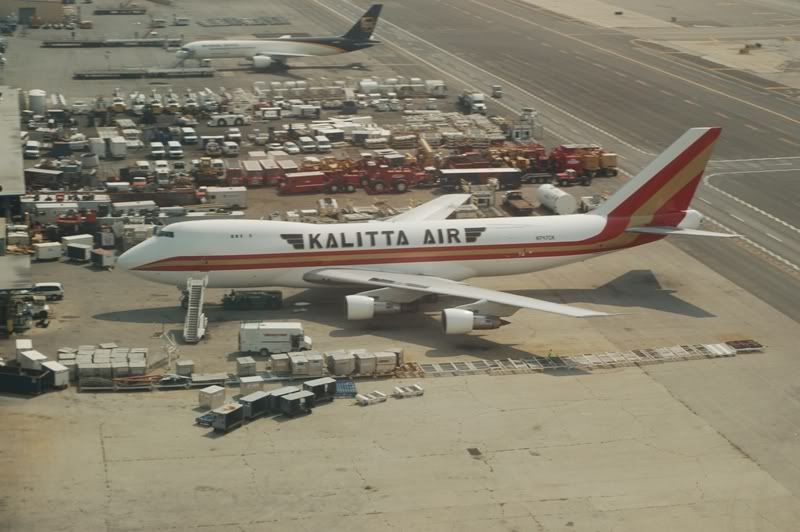 After landing … a BA747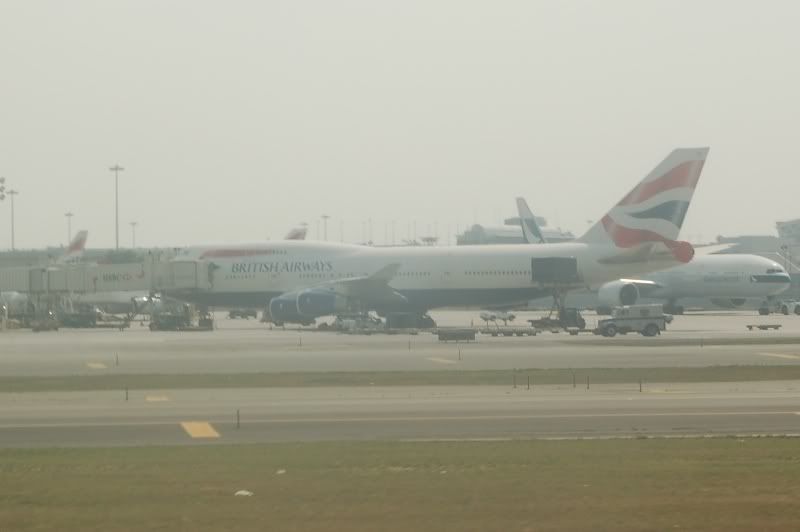 Swiss A330, Air India B777 and Singapore 747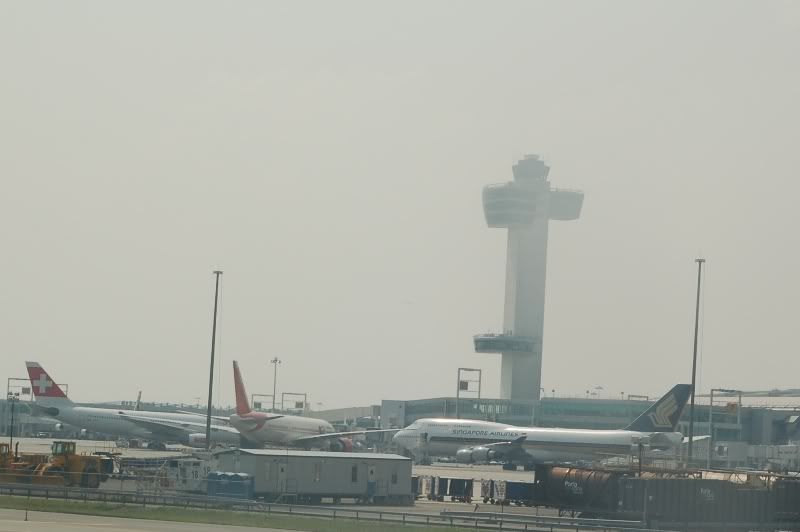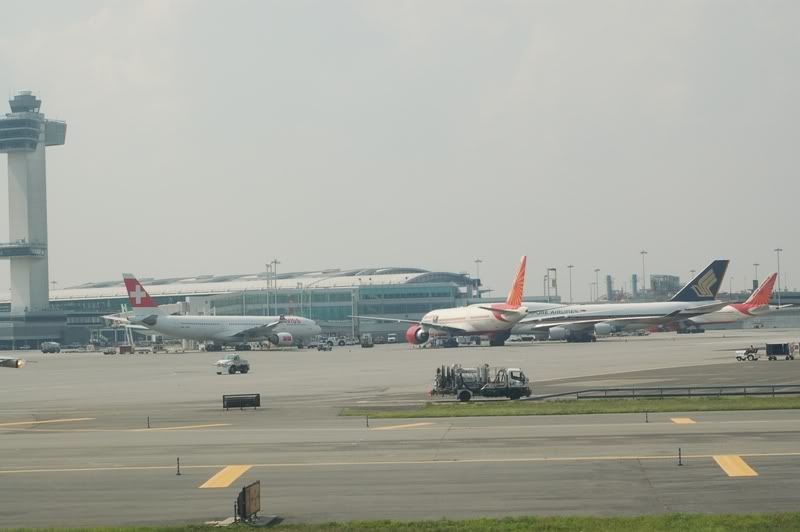 LAN Chile B767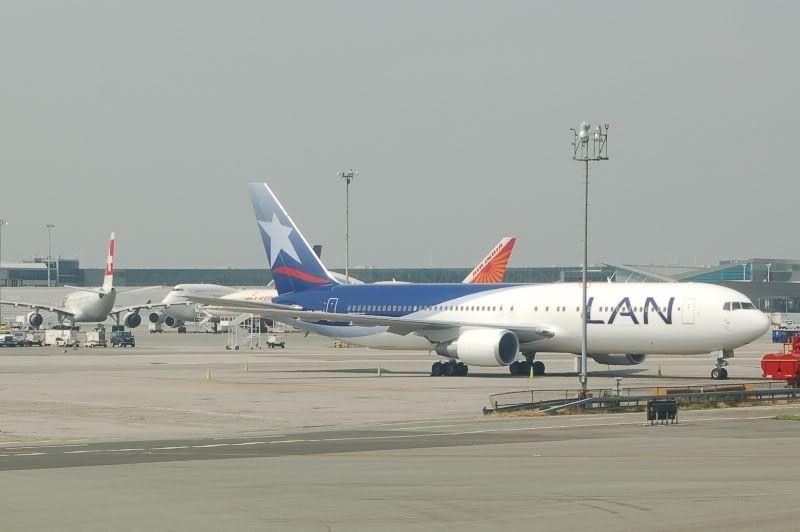 An Emirates B777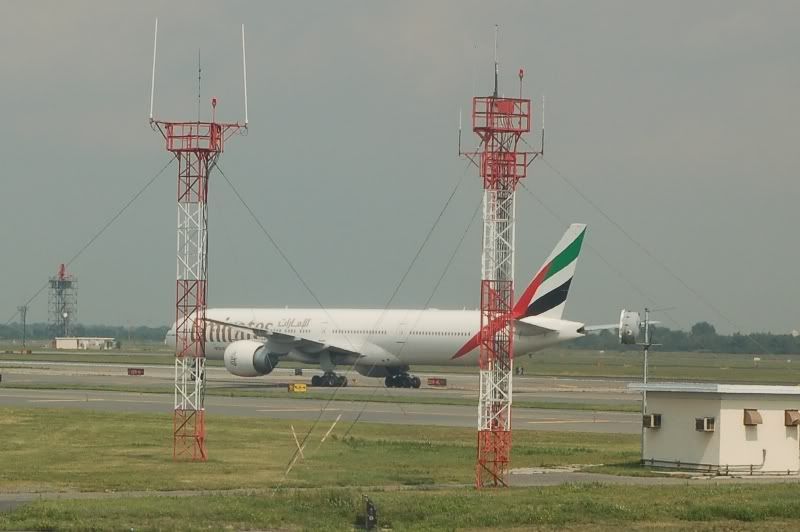 Virgin Atlantic A340-600 with a Delta MD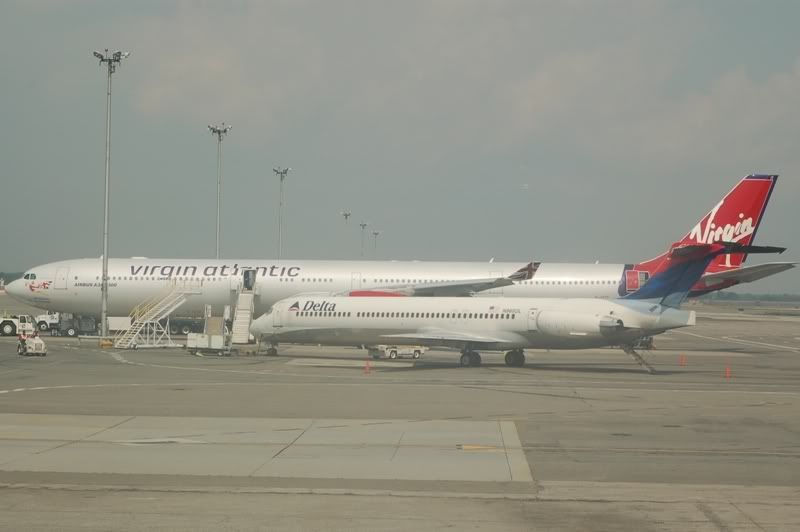 Swiss A330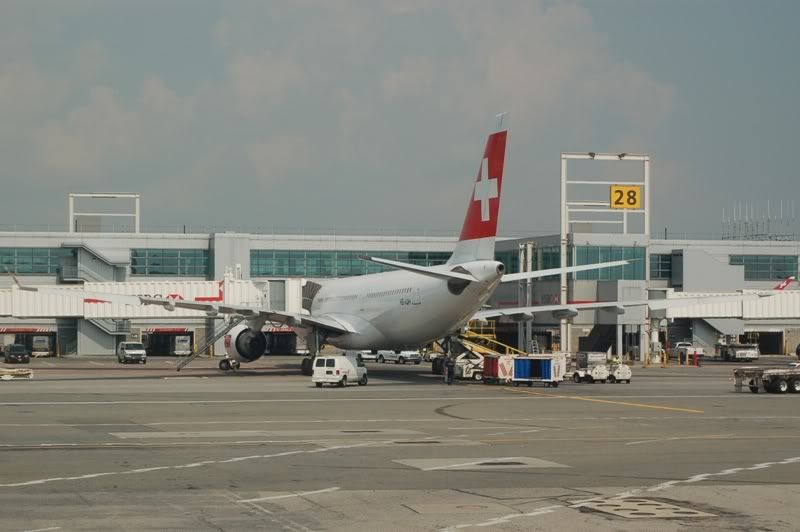 Once I got to my gate, I started to feel "at home in Romania". The majority of the passengers were speaking Romanian, in their loud nature… (LOL). I kept quiet and waited around until we boarded the plane. Once I reached my seat, I was very happy to see that my seat-mate was a VERY CUTE girl named Cristina and she came to visit her brother in New York. We started chatting right away and before we knew it we were pushed back and taxiing to one of the runways for take-off. It was good because the sky was turning grey and it seemed like there were some thunderstorms heading toward the airport.
All the sudden the plane stopped and the pilots shut down both engines. The captain came on and said that some bags were left behind, so we had to stop and load them up. Okay great, I thought. It could be my bags, so I rather wait an extra 15 minutes than have my bag lost.
While the bags were being loaded, I could see thunder and then it starting raining like mad. Great! We're not moving anywhere… and that was the case… We waited there for more than 4 hours. I was starting to worry because I had to catch a flight in Romania with Tarom to Cluj and I would've been screwed if this plane was going to be more than 6 hours late. Anyway people started to get restless, kids to cry, the F/As were trying their best to assure everyone we'd be leaving, but they failed miserably. People are just not very understanding… I personally had a lot of fun chatting with Cristina. Once the thunderstorms were gone, planes started to take off ,but I've never seen such congestion at an airport in my entire life. I counted at least 3 Lufthansa jets, 4 British Airways, Air France, KLM, Alitalia, Finnair, Lot, Aeroflot and so on. I think all the Europe flights were delayed. By the time we took off, it was dark outside and 5 hours behind schedule and I wasn't looking forward to 10 more hours in that seat, on my way to Bucharest.
Cristina and I spent most of our time talking, looking at photos on our laptops. I didn't sleep very much, maybe 30 – 40 minutes. The pilots managed to catch up about 2 missed hours, so we ended up in Bucharest about three hours later than planned. Not too bad, considering we wasted the five hours in New York.
Landing in Bucuresti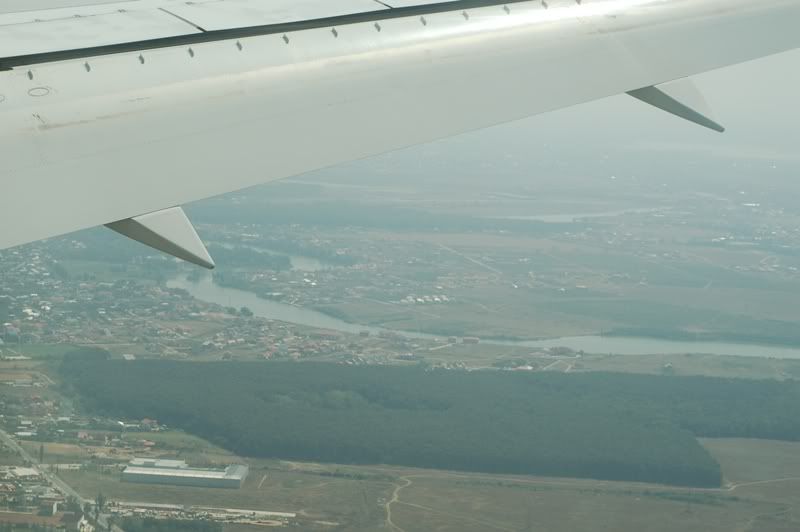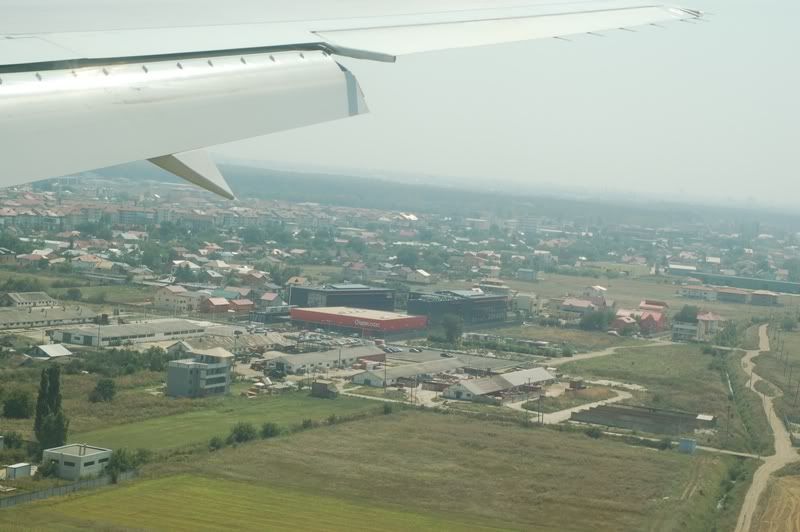 The water-park near the airport.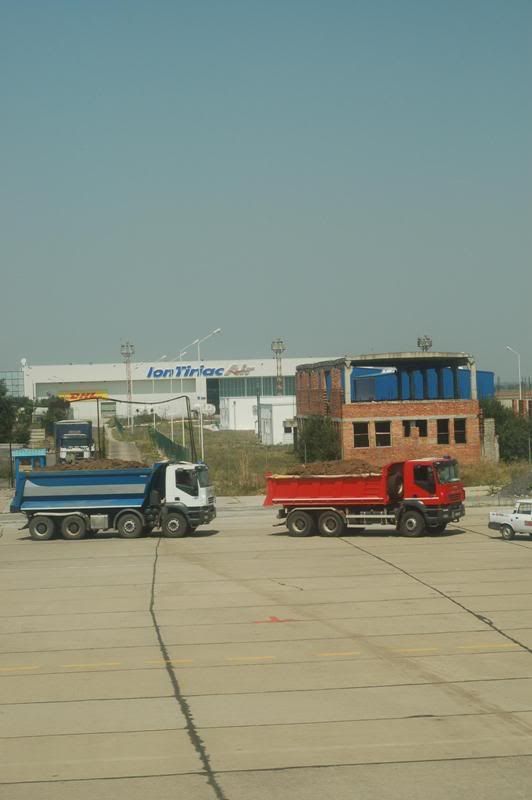 One of Tarom's hangars. Has this been painted in the last 10 years? I remember when I flew there in 1998 it was the same…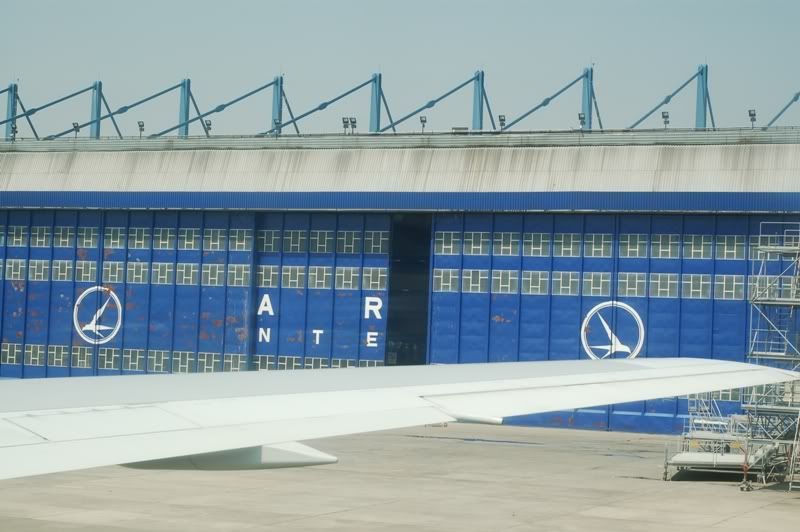 I have no idea what this "mini-tower" is.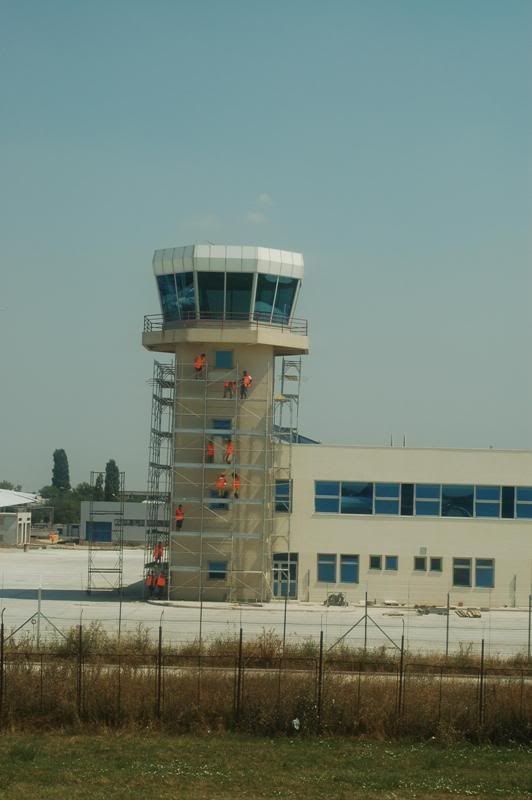 Bucharest's control tower, being renovated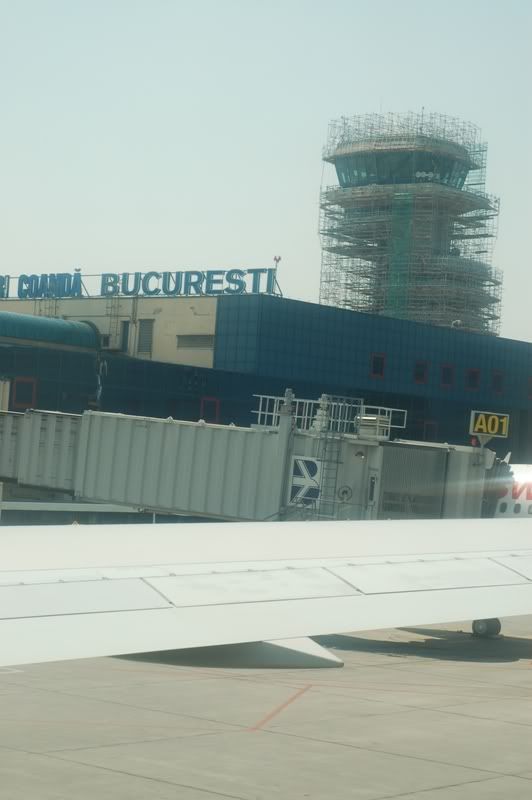 Pulling up to our gate… Somewhere in that glass terminal, there's a restaurant where my friend Bogdan was waiting (read paragraph below and see his photos)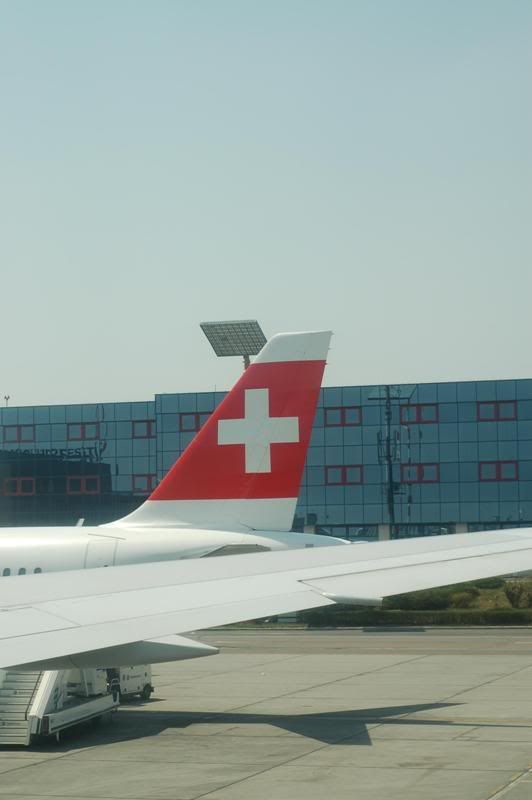 After landing I passed through the Romanian customs without anything other than a quick check of the passport and a very short "hello" and "thank you". I grabbed my luggage and said good-bye to Cristina (which by the way, I still keep in touch with), and headed out of the "security area", where I was very surprised to see one of my "online colleague" Bogdan from Romanian Spotters, greet me. We went over to the Tarom check-in desk for my local flight to Cluj-Napoca and noticed it was still closed. We went and had a few Romanian beers (that I've been craving for the past 5 years) and chatted about plane spotting and other aviation related stuff. I didn't take any photos, because the authorities in Romania are very much against people taking photos, but here are some photos that my Bogdan took, while our plane was pulling up to the gate. The next 8 photos are credited to him: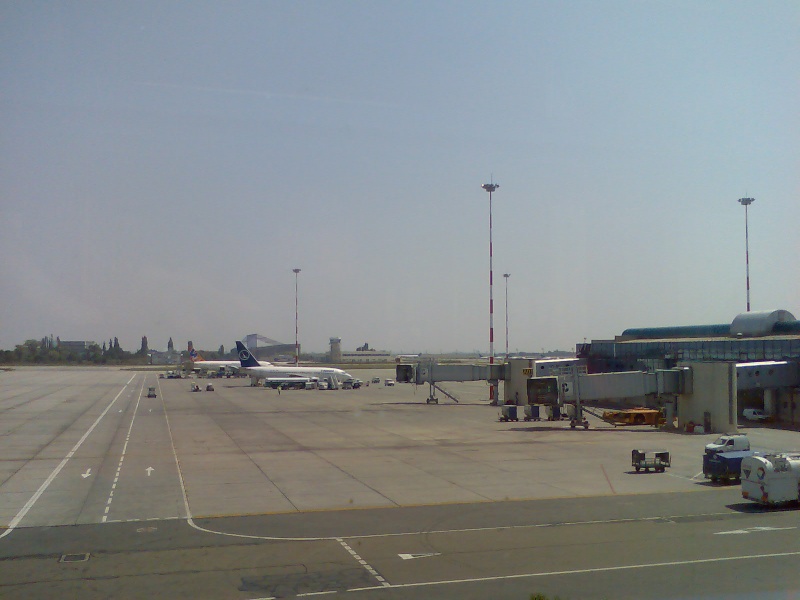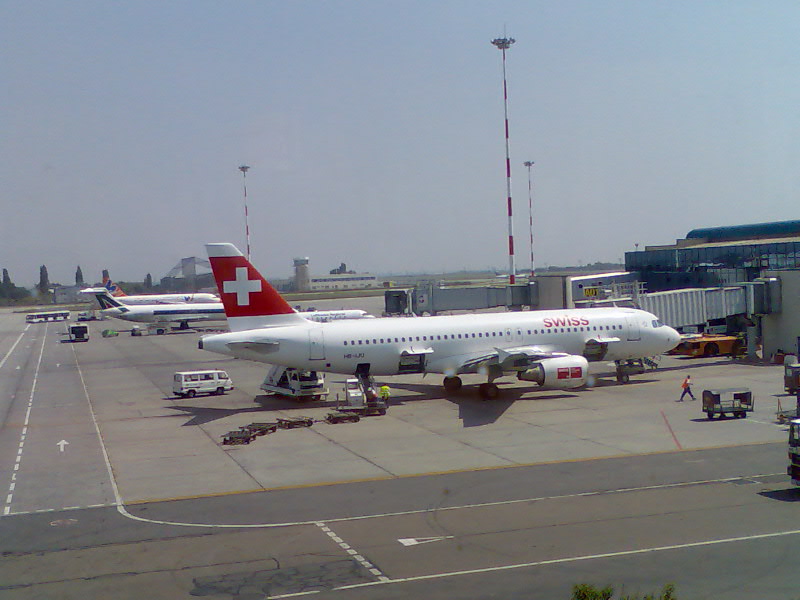 A Swiss A320, which one day fellow a.netter Sandro will fly into OTP (right buddy?)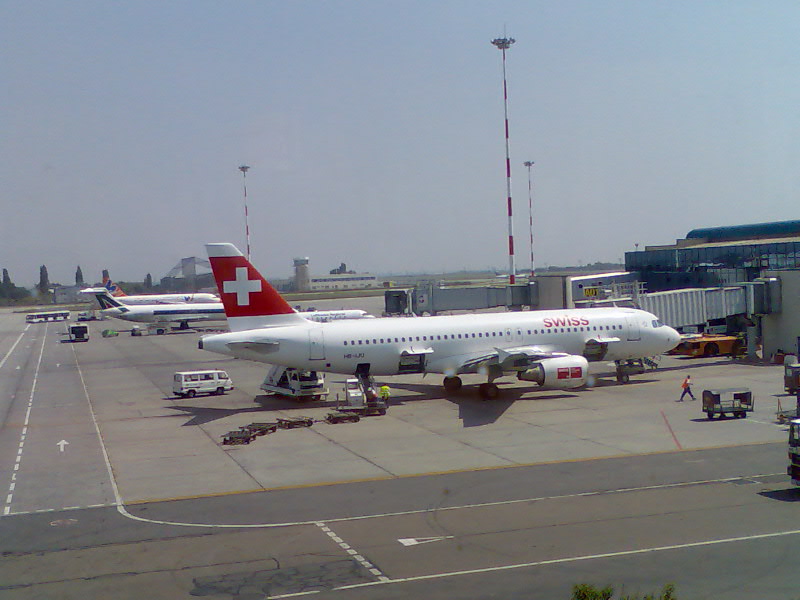 Our Delta 767 pulling up to the gate.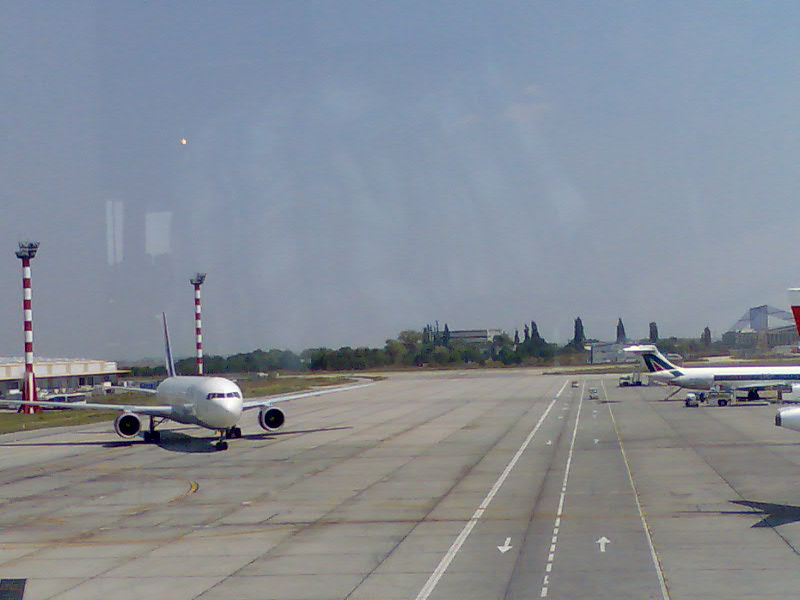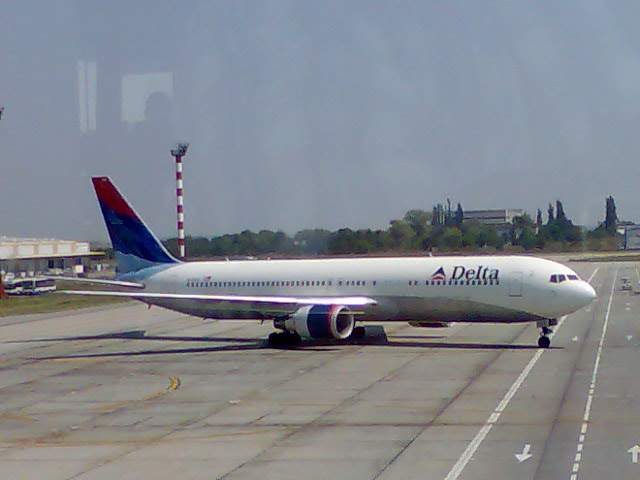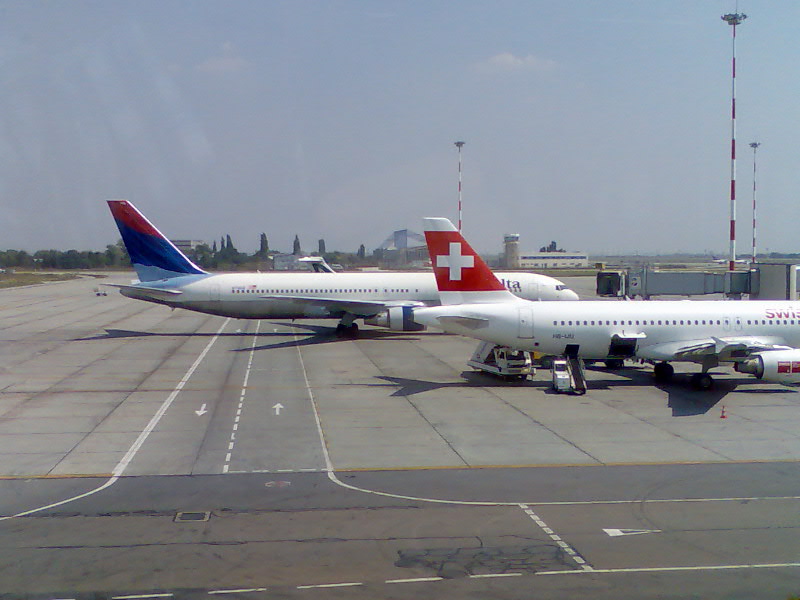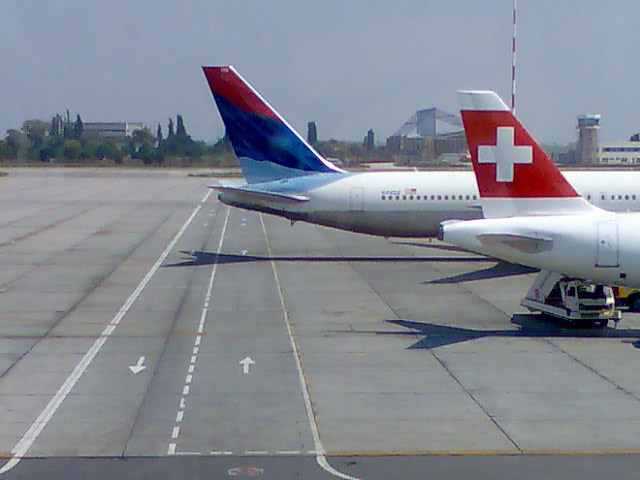 Once I checked in to the Tarom desk, I said goodbye to my buddy and I proceeded toward security. I waited at the gate for a bit then drove boarded a bus which brought us to the Tarom Airbus A318. I couldn't take any photos because you're not really allowed to take pictures in Romania, so I opted to keep my camera in its bag. The flight from Bucharest to Cluj-Napoca was pretty quick, about 40 minutes. The aircraft was brand-new and it was in top shape. The flight attendants were good looking, professional, but I didn't see even the smallest smile. Once I landed in Cluj my best friend Ovidiu (Ovi for short) waited for me and we grabbed a quick pizza and a beer then drove about 2 hours to his town, called Hateg, just outside Hunedoara. I was pretty tired by the time we got home, but we still stayed up and polished a bottle of Canadian whiskey before we hit the sack.
The following morning we were supposed to drive to Timisoara to pick up my friend Dana, who was coming by train from Belgrade. She's from Calgary, but at that time, she was visiting Croatia / Serbia with some friends, since her family is from Otočac, Croatia. The following 10 days were absolutely mad. I went to my home town of Alba Iulia, Timisoara, a bunch of other places throughout Transilvania, back to Belgrade, to Zagreb, Split, Makarska, Bosnia and even managed to get down to Dubrovnik, Croatia. In Croatia we spent about 10 days with Ovi, Dana and her Polish friend from Calgary, Justyna, who was also visiting Europe. She had flown into Zagreb, then took a bus to Makarska, Croatia.