Morocco 2/2: Leaving North Africa via DUS to STR
Salam again, dear readers,
here is the link for my outbound to Agadir story with background and some details:
http://www.airliners.net/aviation-fo...ums/trip_reports/read.main/141612/
I will continue with some impressions from Agadir.
Beach view:
Again: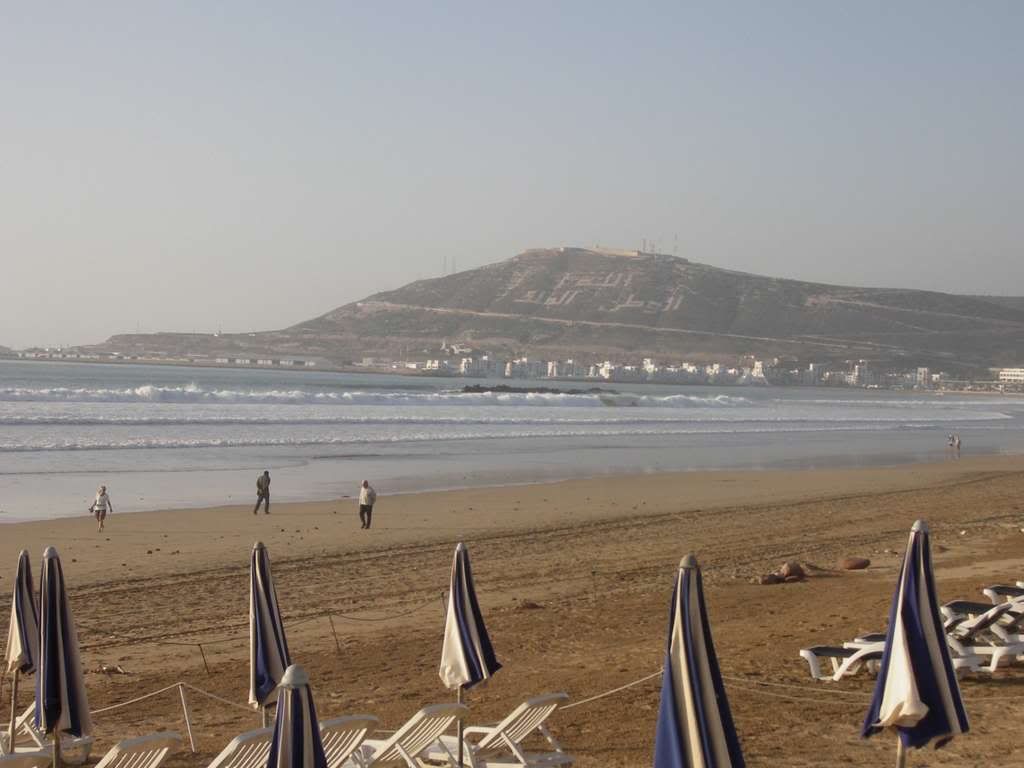 And again: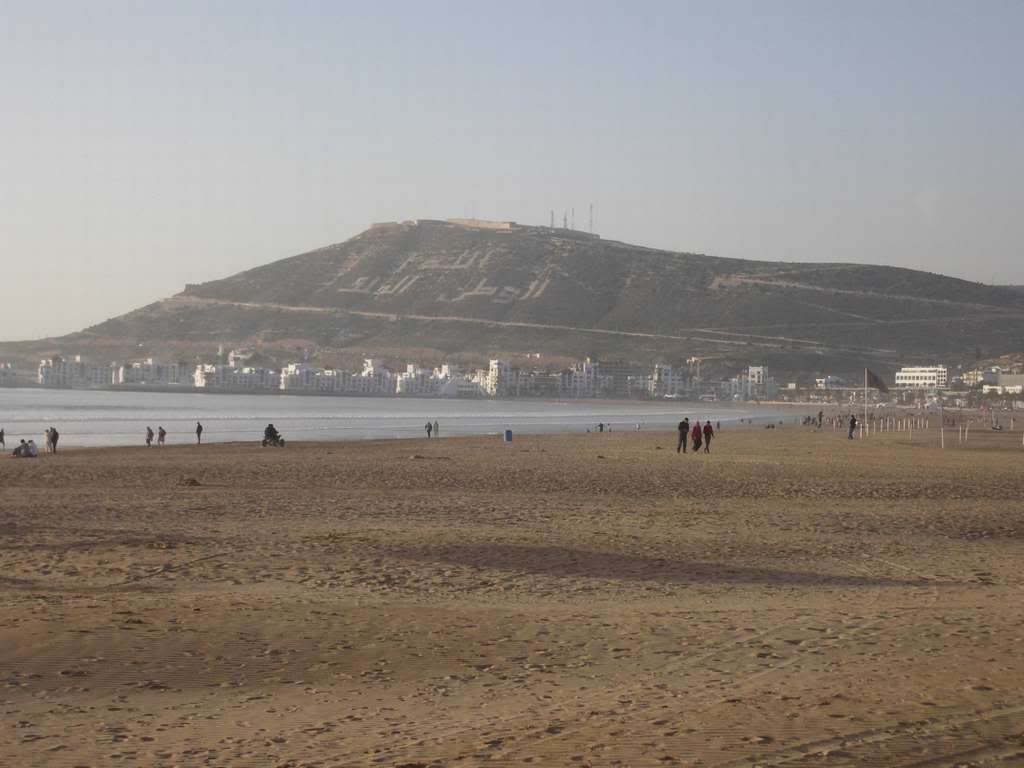 There are lots of mainly french retired couples on vacation, on the other hand side
its a nice city with a large beach front to walk along.
Some new hotels, acceptable price level and not unfriendly people.
No problems for me there with these part time guides or beach salesmen.
Time to leave the Timoulay again, Tuesday morning, the taxi was called for 08.30 am.
Another more than classic Mercedes car arrived. The driver looked like a sahauri with his long yellow cloth.
Around 09.00 am at the airport, the usual fare discussion till the driver accepted my quote, the 150.-- Dirhams fixed fare,
another 20.-- Dirhams bakshish and it was time to join the queue at the airport entrance.
All the bags scanned before you're allowed to enter the terminal.
Counter 9/10/11 on the screen for my flight to DUS and STR.
An earlier departure with HV to ORY at the announced counter screens and a large group of retired couples, sounds from the Netherlands, in front of the desks.
All together some confusion. Only one counter staffed. I´ve waited near the other counter till a stressed young guy arrived and started to work, AMS and STR popped up
on the counter screen. He accepted my bag, I´ve asked for the last row and received 4F, I´ve asked again and received 30F, not the last row from my opinion, but
ok.
Some minutes at passport control where you need to fill out the same form like on arrivals, another stamp and passed security without a problem.
Tuesday, 20.01.2009
AGA (Agadir-Al Massirah) - DUS (Düsseldorf-Rhein-Ruhr)
Duration: 3 hours, 25 minutes

Service X3 6145 operated by TuiFly Boeing 737-800 D-AHFO
Scheduled: 11.15 // 16.20
Actual: 11.55 // 16.20
Gate: 6 Seat: 30F
Loadfactor: Around 90%
Fare: 104,95 EUR both legs

History:
03.04.2000: Delivered to Hapag-Lloyd
21.03.2003: Leased out to AirBerlin
15.03.2006: Back to HLX
15.01.2007: And further to TuiFly
Flight no. 38 on the B738 and the first on this machine
The terminal is mainly a large hall with some doors to the apron. Good views while the planes taxied and parked directly in front of the windows.
RAM to Casablanca: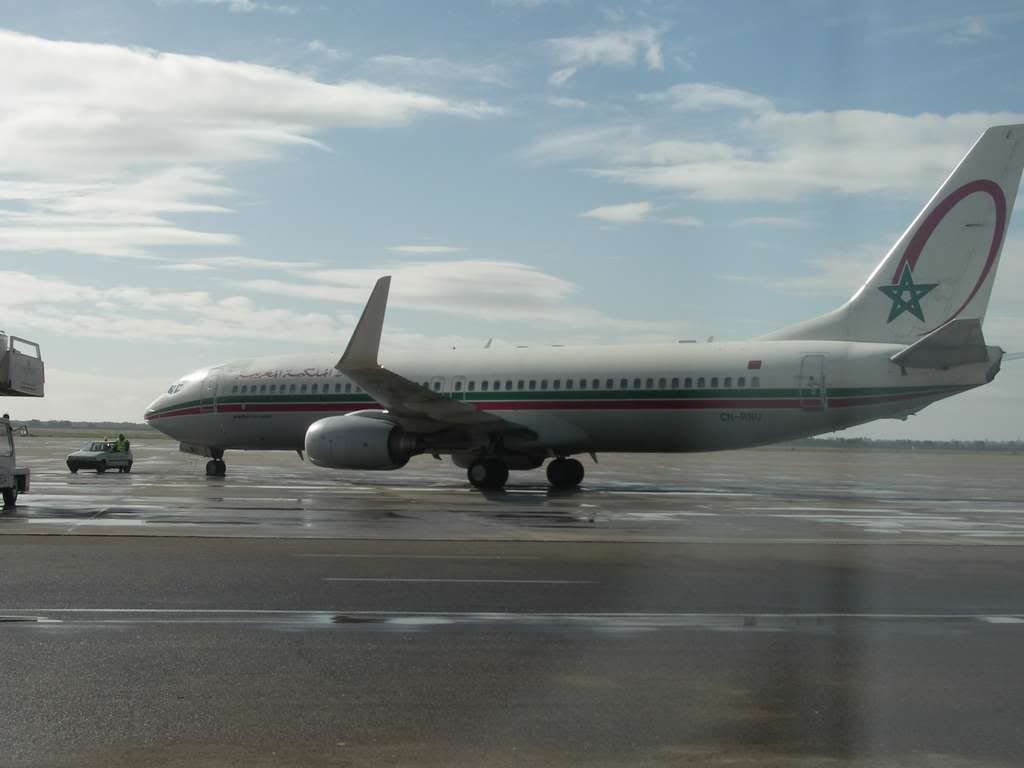 HV to Paris-Orly:
Arrival X3 from STR:
Taxi/Old HLX colours:
And parked: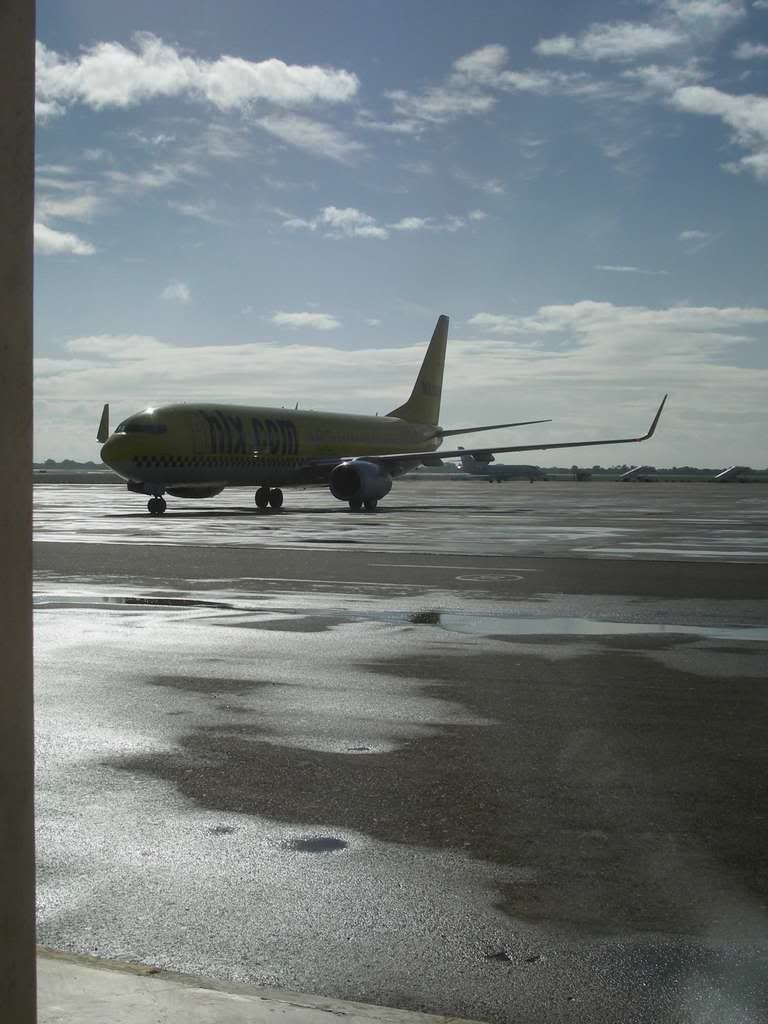 Saudi private: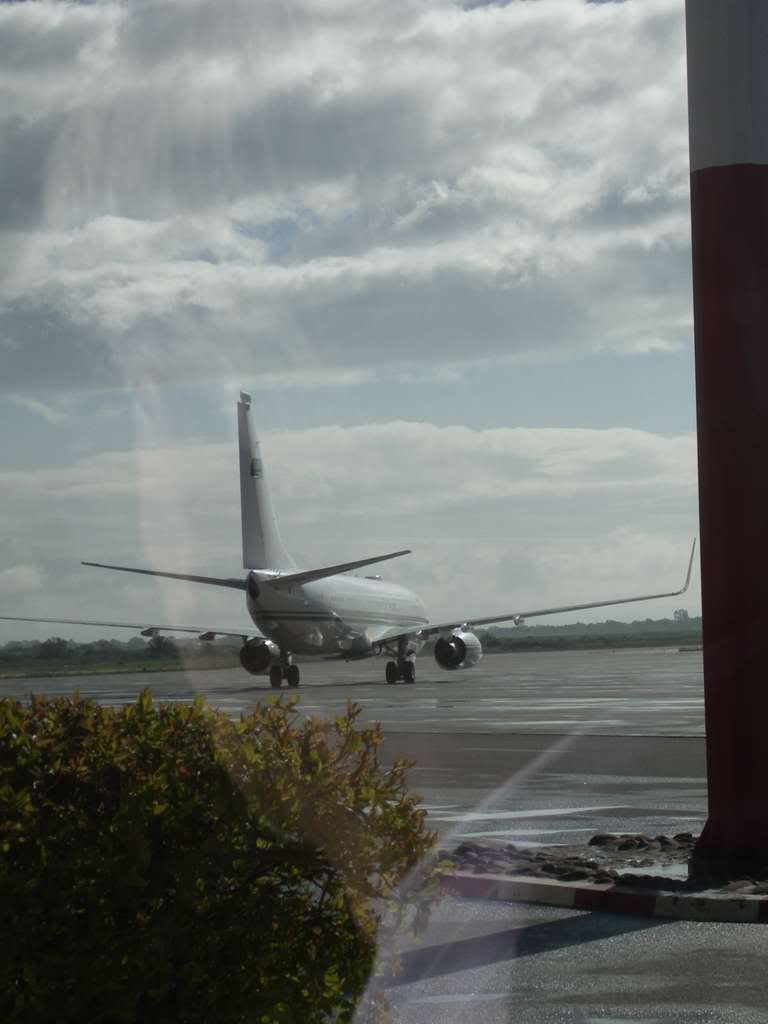 RAM to Laouyine/West-Sahara:
And again:
My plane arrived a little late from STR. Boarding started at around 11.00 am, lots of pax around, looks like a good load.
Four female FA´s, ok, but not especially friendly.
The plane fitted with the slimline Recaro fabric seats, coloured in mixed blue. Clean, but lower legroom than on AF/AT.
And you know, 32 rows there.
The captain welcomed us friendly during boarding, he announced strong headwinds as the reason for the late arrival.
Departure from runway 28, cloudy sky, to Marrakech-Nador-Murcia-Alicante-Valencia-Barcelona-Marseille-Geneva-Luxemburg.
Reaching mainland spain south of Murcia:
Further on to Alicante: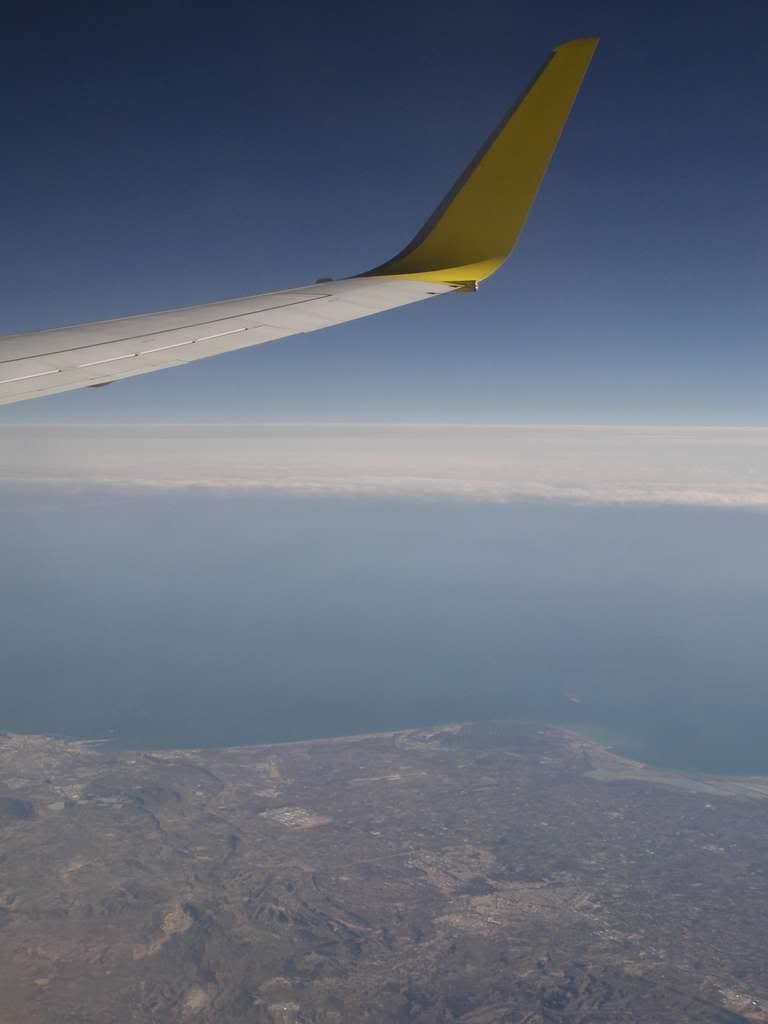 IB southbound: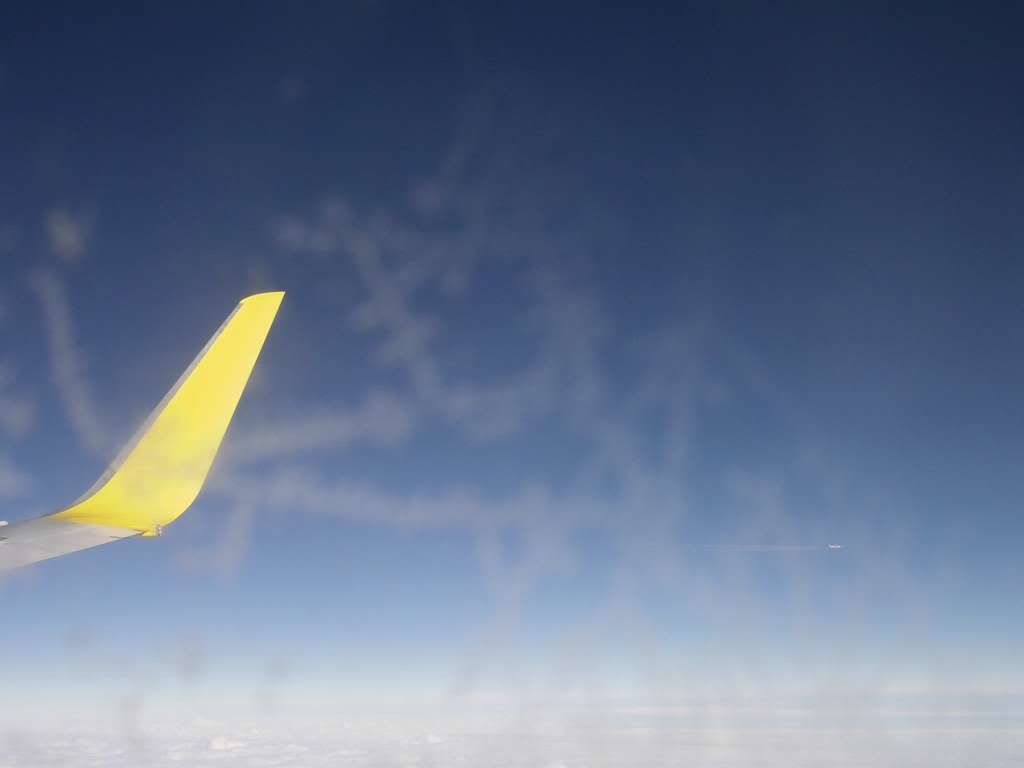 The route good to follow on the screens, Flight level 36000 feet.
The FO was two times on the speakers with detailed informations.
Service was also a hot meal, but not as good as on AT.
Hot meal: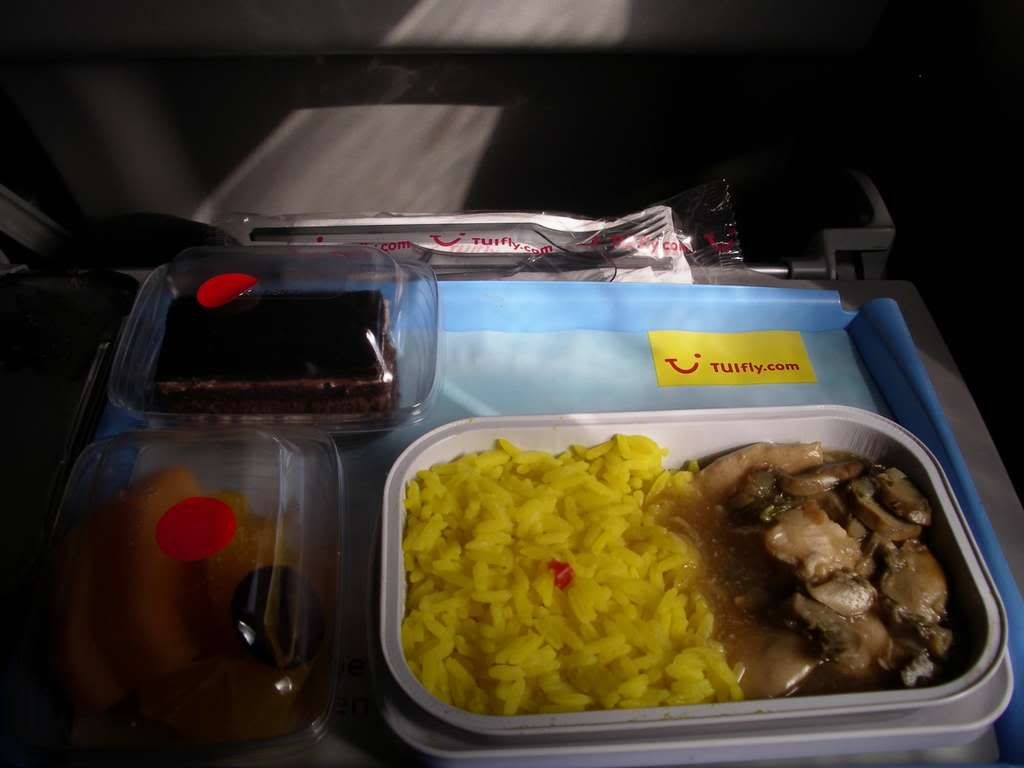 We´re approaching runway 23L in a cold and clear sky, welcome back to Germany.
Docked at a gate position, pax with destination DUS leave the plane, STR flyers stayed on board.
Tuesday, 20.01.2009
DUS (Düsseldorf-Rhein-Ruhr) - STR (Stuttgart-Echterdingen)
Duration: 35 minutes

Service X3 6145 operated by TuiFly Boeing 737-800 D-AHFO
Scheduled: 17.05 // 17.55
Actual: 17.10 // 17.45
Seat: 30F
Loadfactor: Around 35%
Flight no. 39 on the B738 and the second on this machine
After some short 20 minutes on the ground at DUS we´re ready for departure again.
Single runway operation today: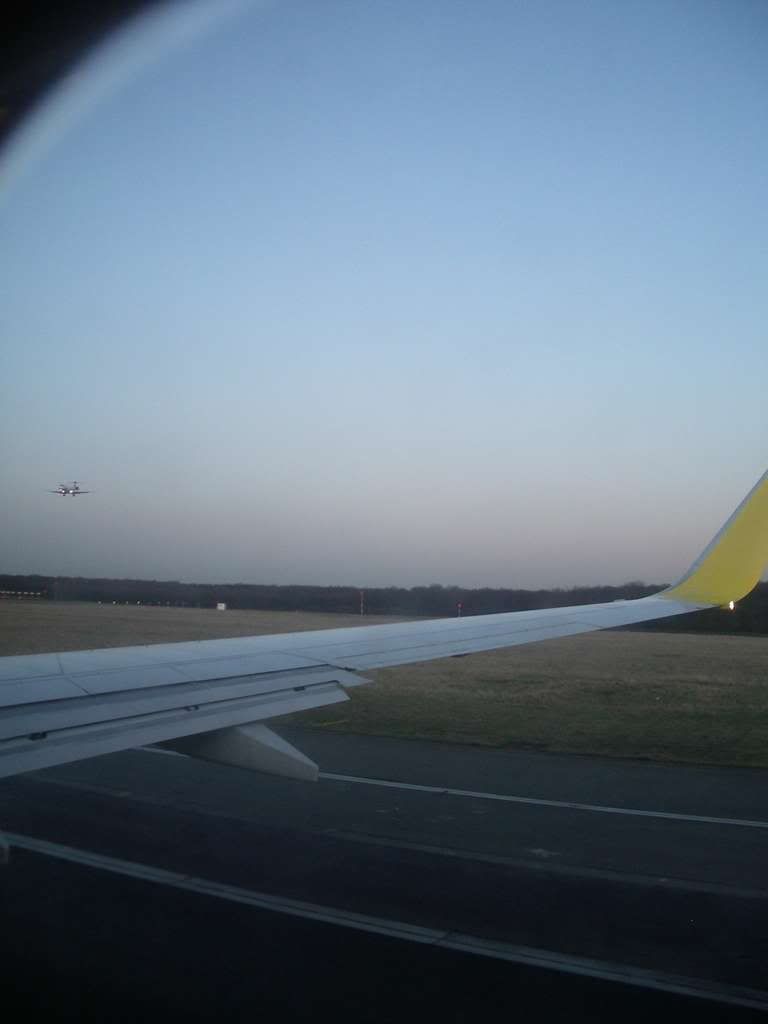 23 L will be also the runway for the leg to STR.
Cockpit and cabin crew was still the same, for sure a long day.
My seat: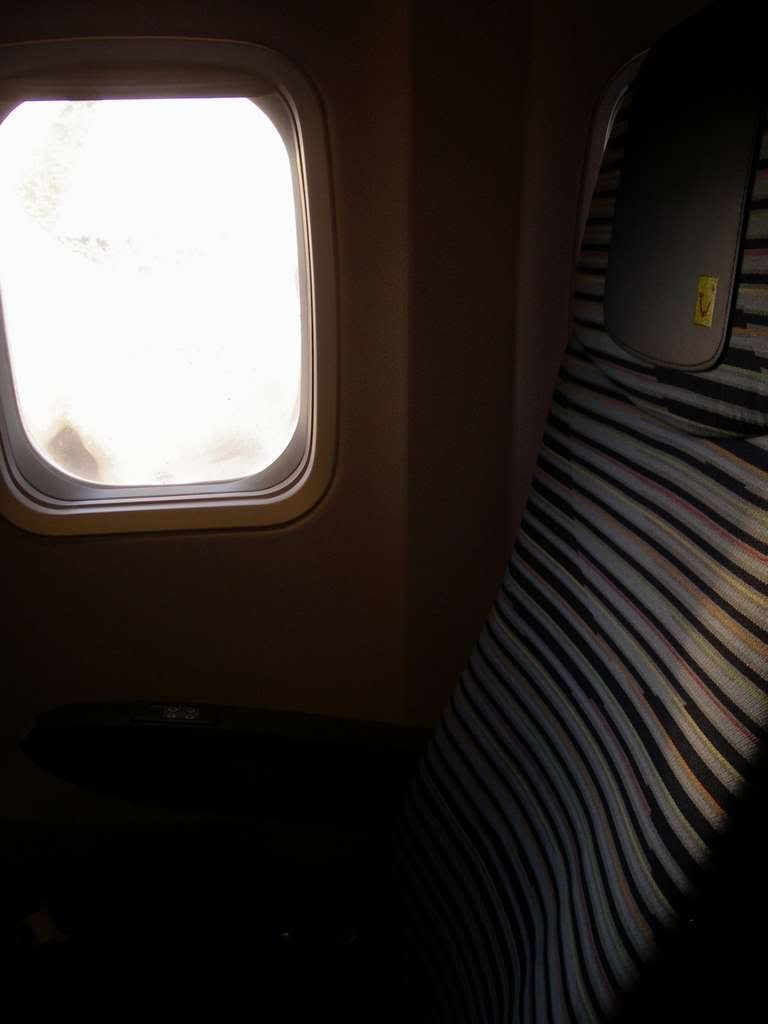 En detail: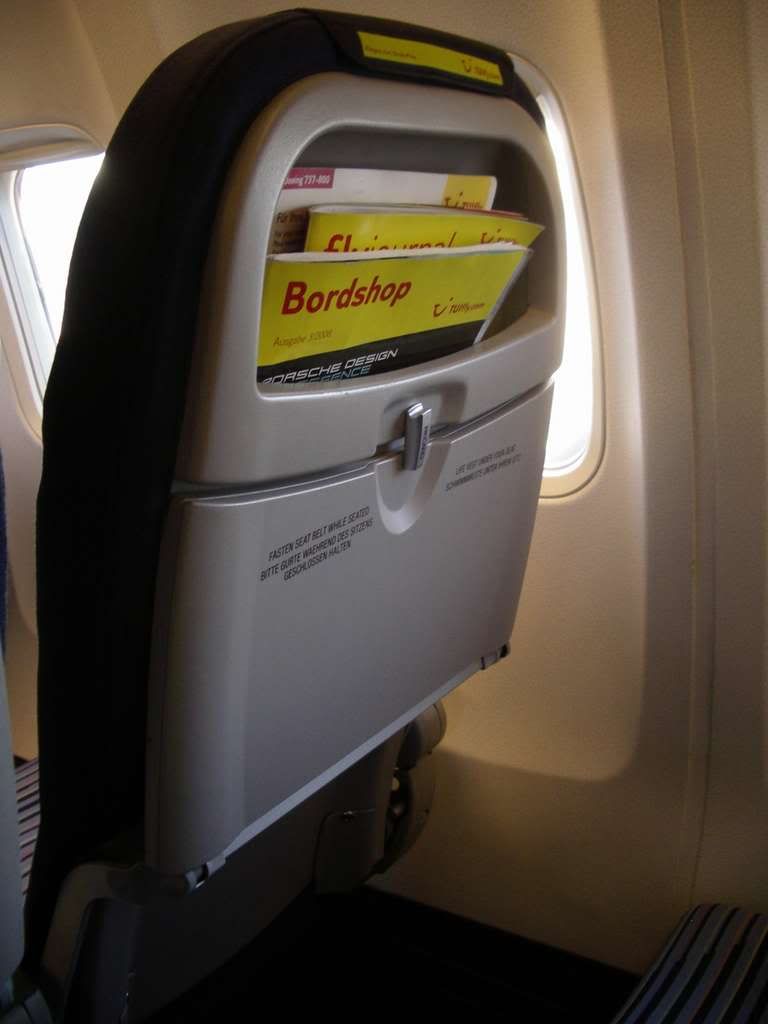 More cabin: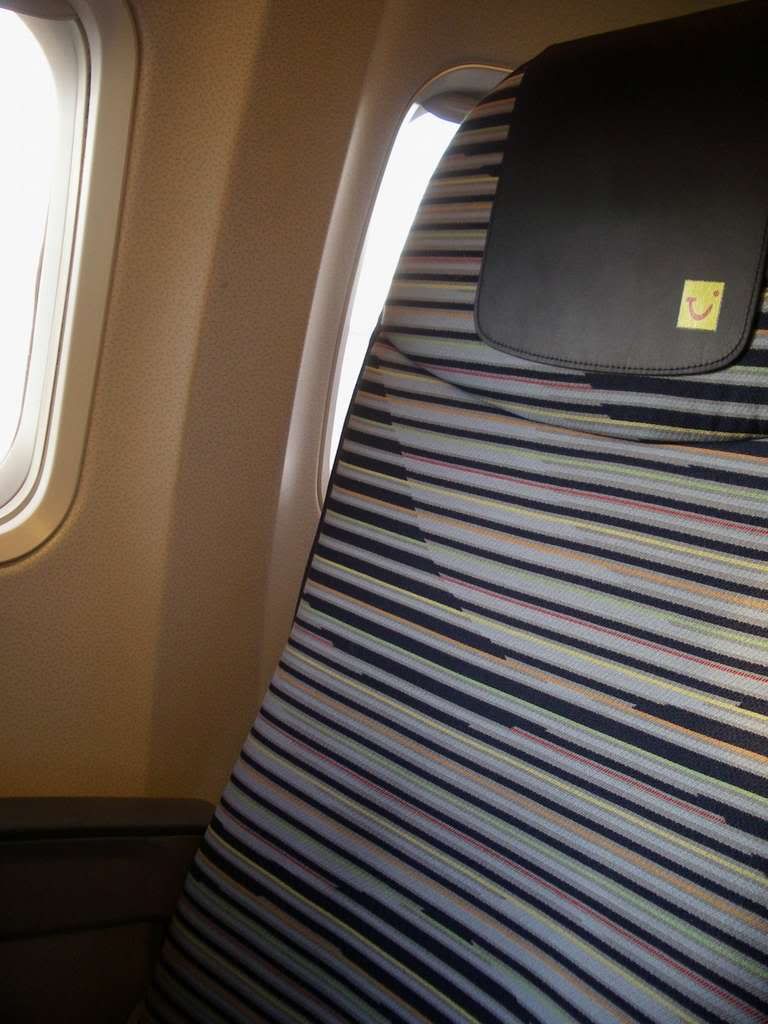 Flight level was only 23000 feet down to CGN and FRA and further on to STR.
Free drinks and a chocolate cake also on this shorty and calm flight.
Touchdown on runway 07 well ontime.
Parked and a final bus deboarding into STR´s Terminal 4.
I´am surprised, a long time ago since I was last there in T4.
The germans waited at the EU passengers passport control, only one, looks like Moroccan guy at the all other passengers desk´s,
I´am german?, not this time, so I was through in some seconds.
My bag was again quick and soon I was on the way back home.
TuiFly operates on schedule, the fare was acceptable, it was the cheapest day around January/February during my search,
but the service level was lower than on AT.
Nevertheless no problem to go on TuiFly again.
And what about the new country?.
I´am positive surprised, interesting landscape, town´s and people. Recommendable to visit again.
Comments welcome,
Markus (FLIEGER67)