A new trip report of journey last may.
No fly planed last may... It must be a mistake !! Thanks Lufthansa and the last minute offers Ready to fly, i booked the friday afternoon a flight for the next day morning, back the sunday evening.
The destination is : Geneva !! Clear, LH is not the most obvious... AF operates a flight every 1or 2 hours, in code share with Swiss Intl (I don't understant why it still exist !!), and Easyjet Switzerland 3 daily flights from Orly Airport, with arround 1 hour flight time !
The journey was :
- saturday : CDG FRA GVA with 735 / 735
- sunday : GVA MUC CDG with 735 / 319
Departure from CDG Terminal 1. Sorry, no pics, is there stricly prohibited ! The "satellite" 6 is in restauration in 2008, departure from "satellite" 3. No lounge for C/HON/SEN/FTL travlers, only a 10 EUR restauration vouncher valid in the snack at the boarding gate. The "satellite 3" is now renovated with fitted carpet and toilets in the gate !! the "luxe à la française" !!
So, time is now ready for departure, some turbulance on board due to the bad weather. Good board service on this short flight !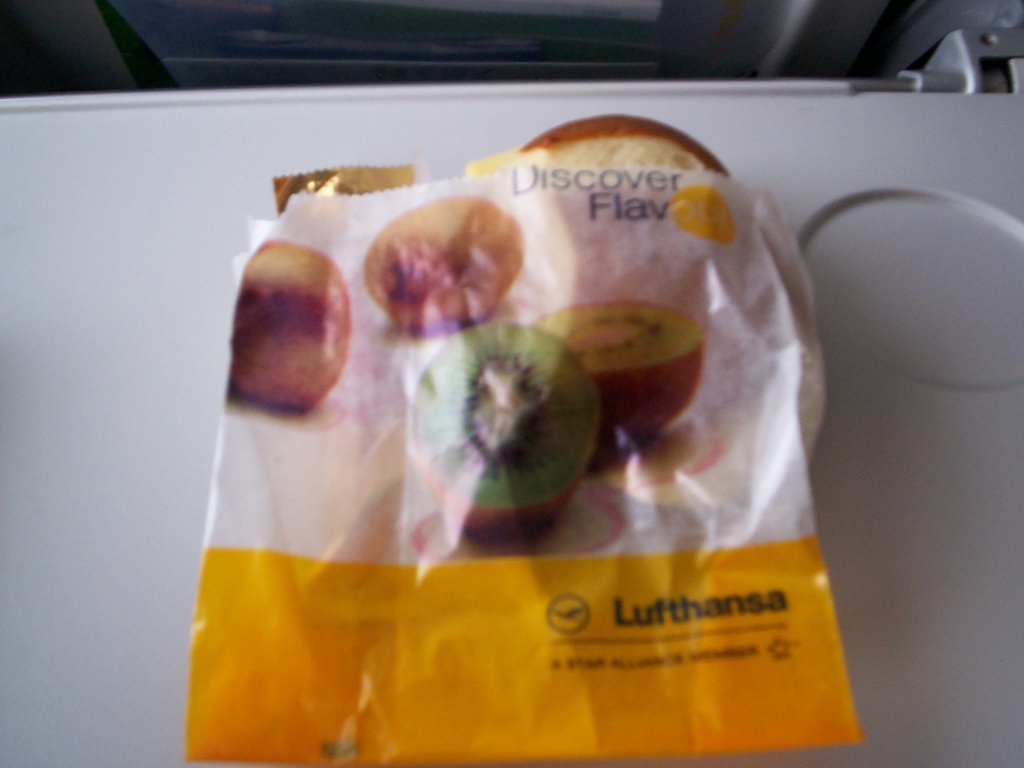 Cheese sandwich, a small twix, accompanied with cold and hot drink. LH has a very good service for european flight.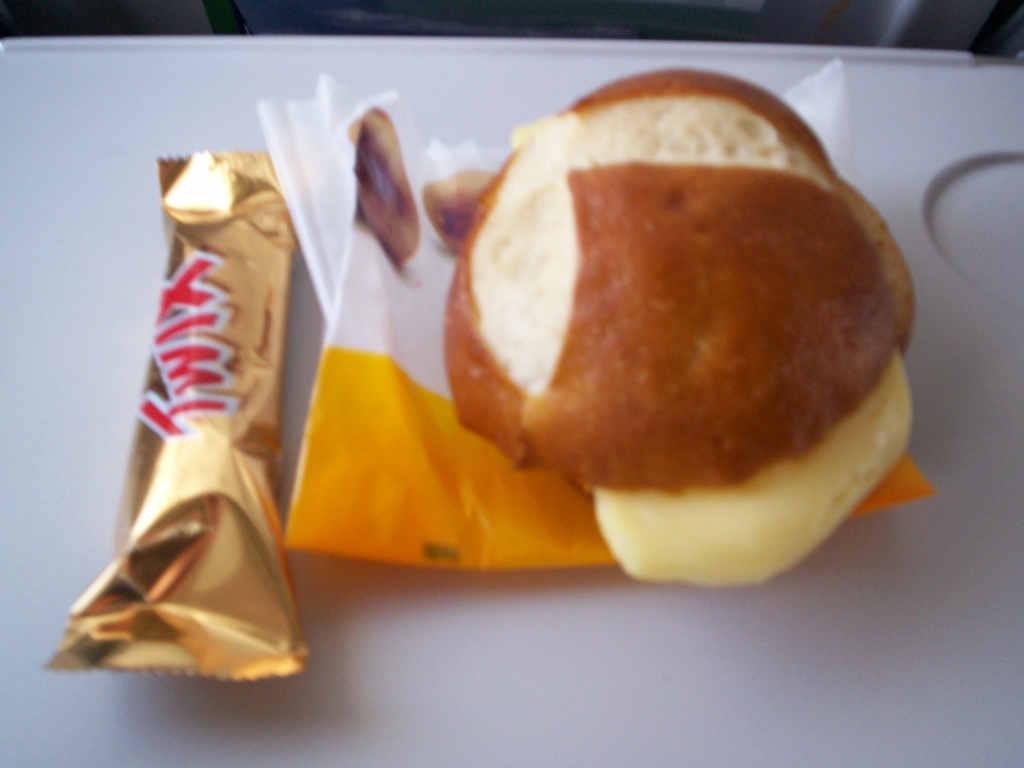 Arrival in gate at terminal A, near a UA B767. The gate of the terminal A also operate the USA flights of Star Alliance, with boarding in the upper level.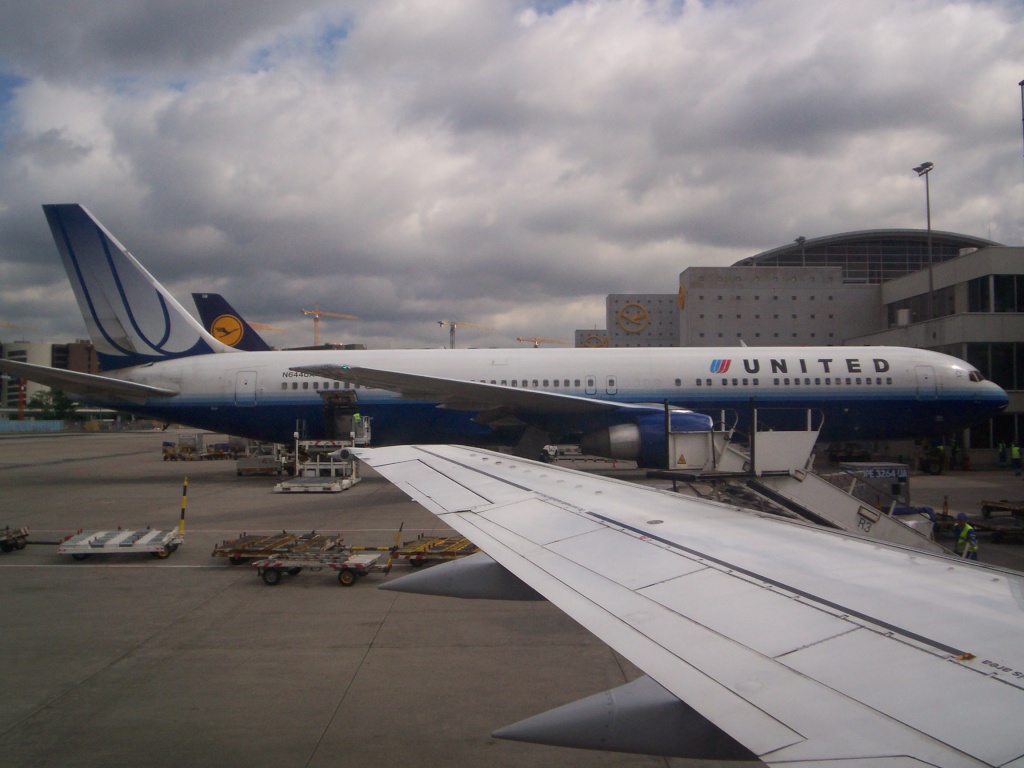 At the arrival in the terminal, video screen indicate the connecting flights for passengers !! Very good service !!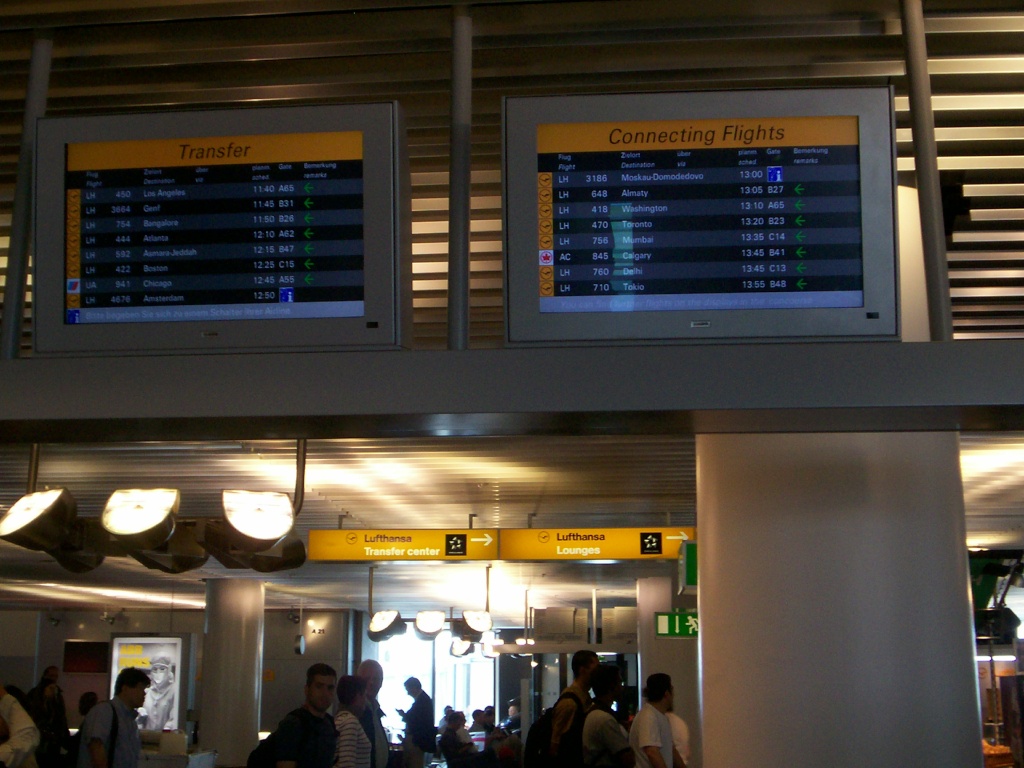 Thanks a 15 early arrival, mentionned by the Maitre de cabine at the landing, i can visit the lounge, even if the connection is not to long... A small snack and drink...
Nice view from the lounge !!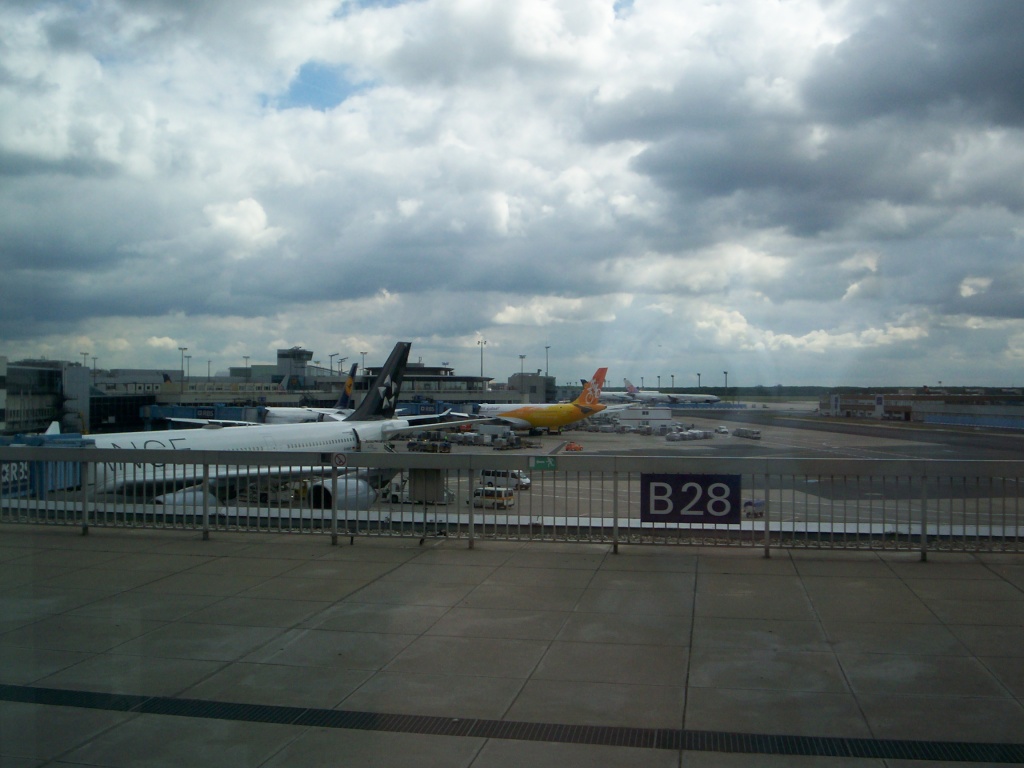 Nice QR A333 !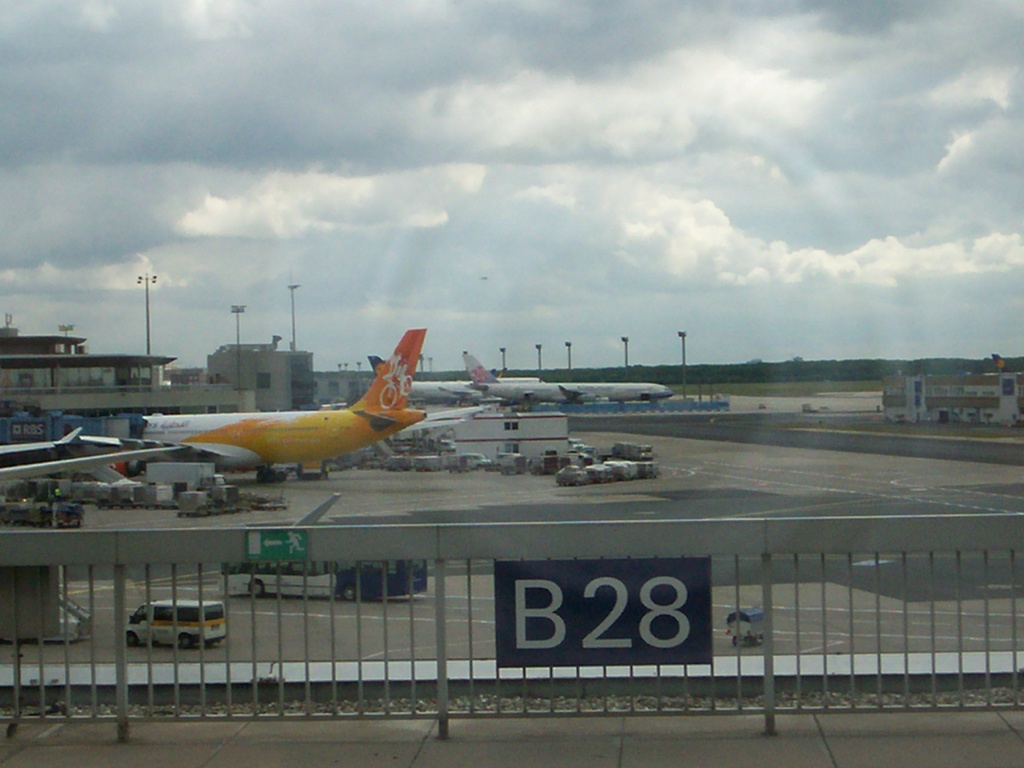 SQ B744 operating the flight SIN FRA JFK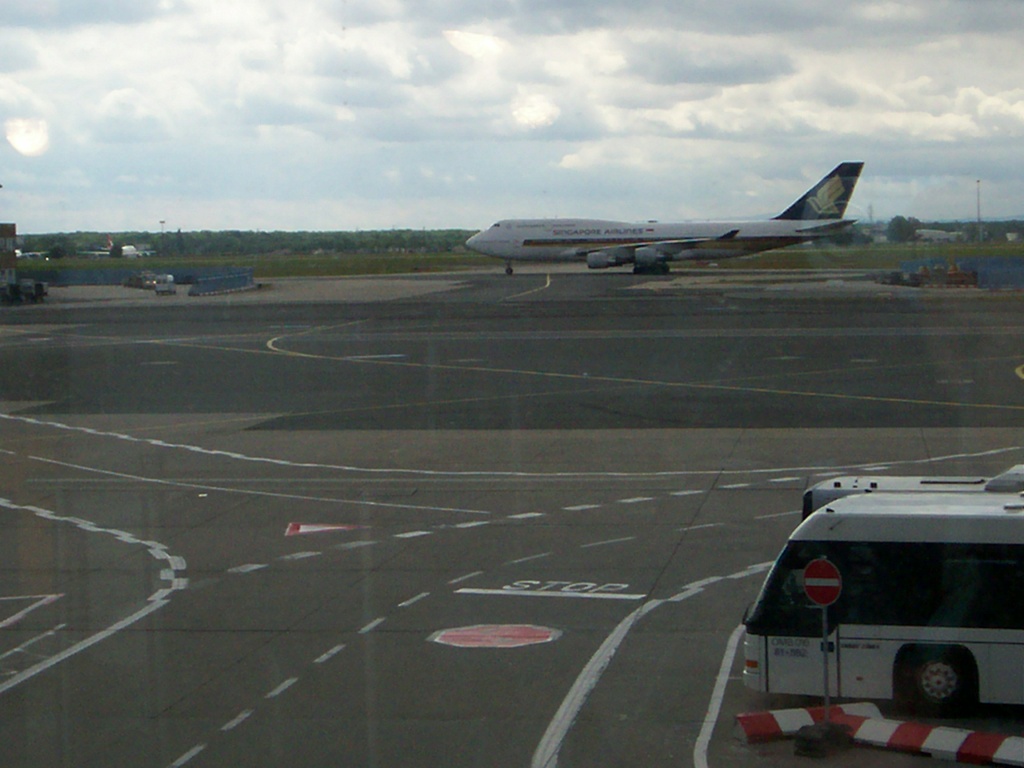 UA B744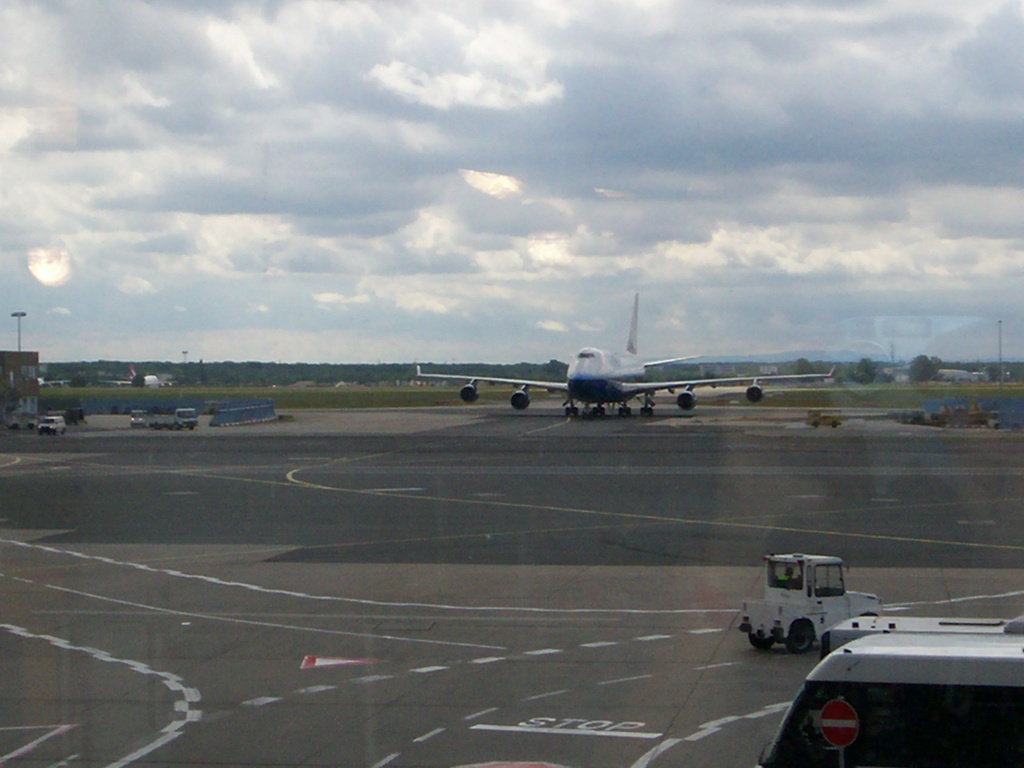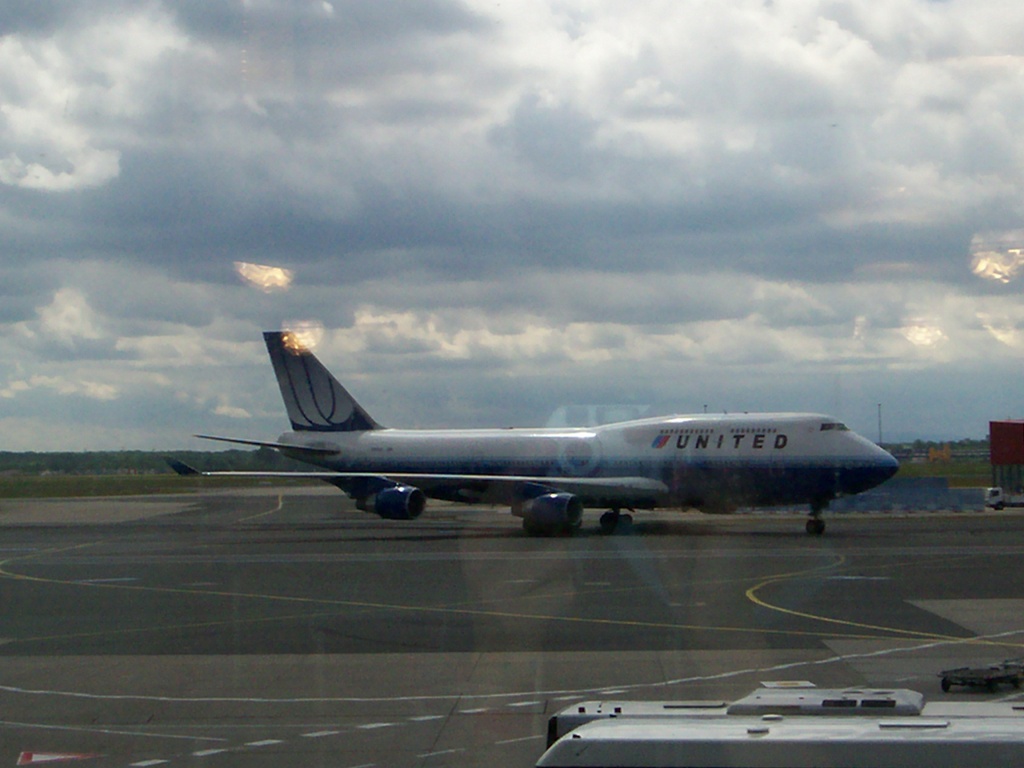 A346 dragged to the terminal by a pushback tractor
Very nice livery !! China Airlines with A343 ready for departure to a non stop flight for TPE. Now operating with B744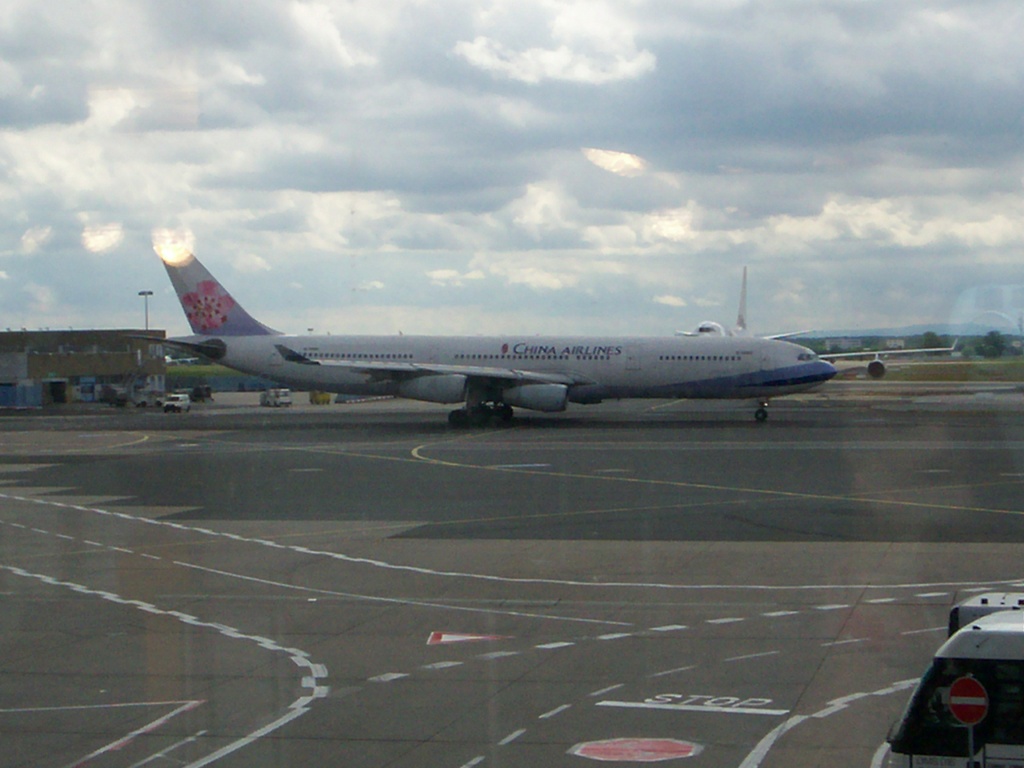 Boarding by bus from busgate B30's, near a A346 with Star Alliance Colors
Apron parking near a El Al aircraft and high safety (that's why no pics), boarding by bus take off to GVA, moderate turbulance accross coulds.
It's now lunch time... bon appetit !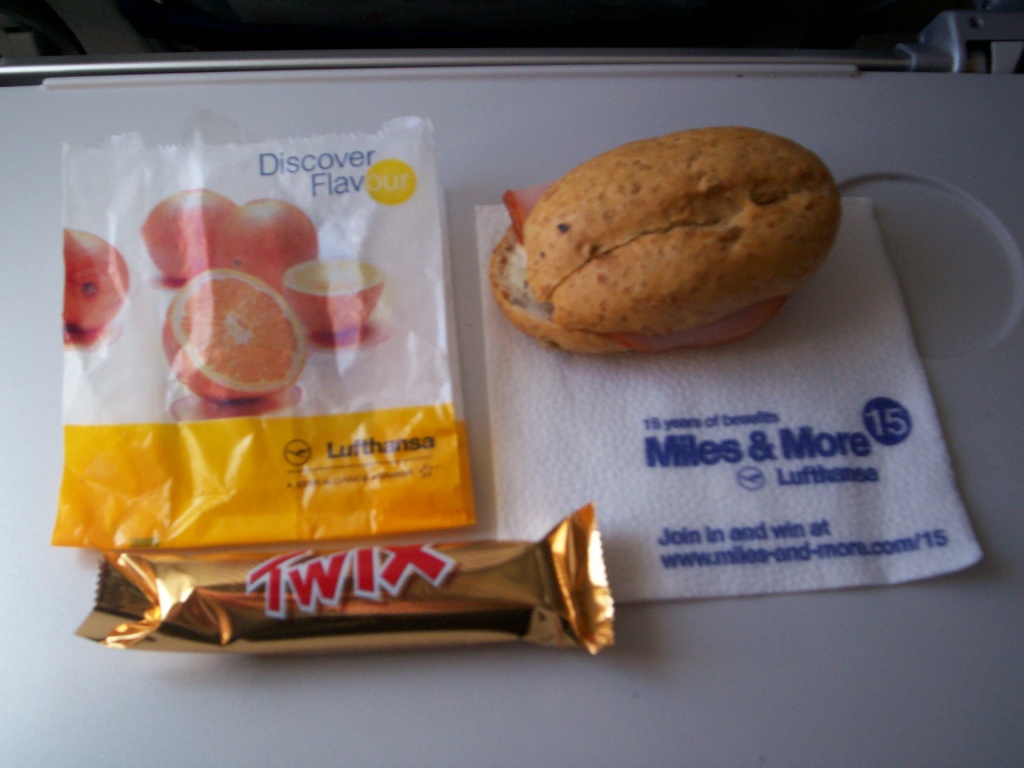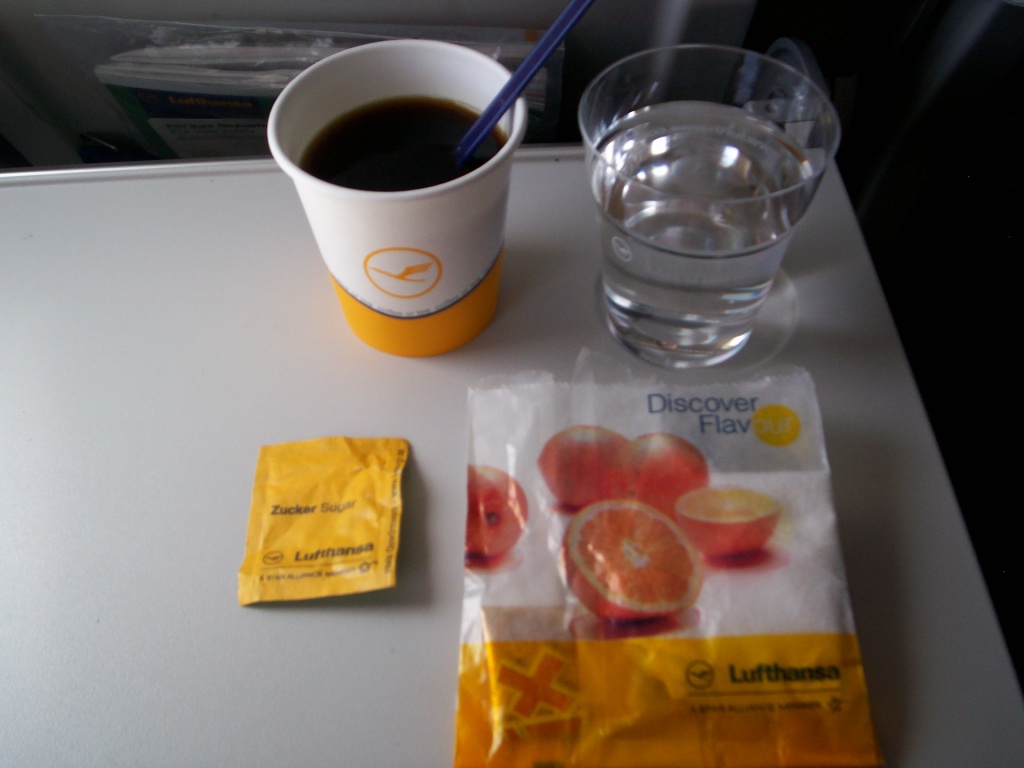 Descent to Geneva, over lanscape of vaud region, line up over lake of Geneva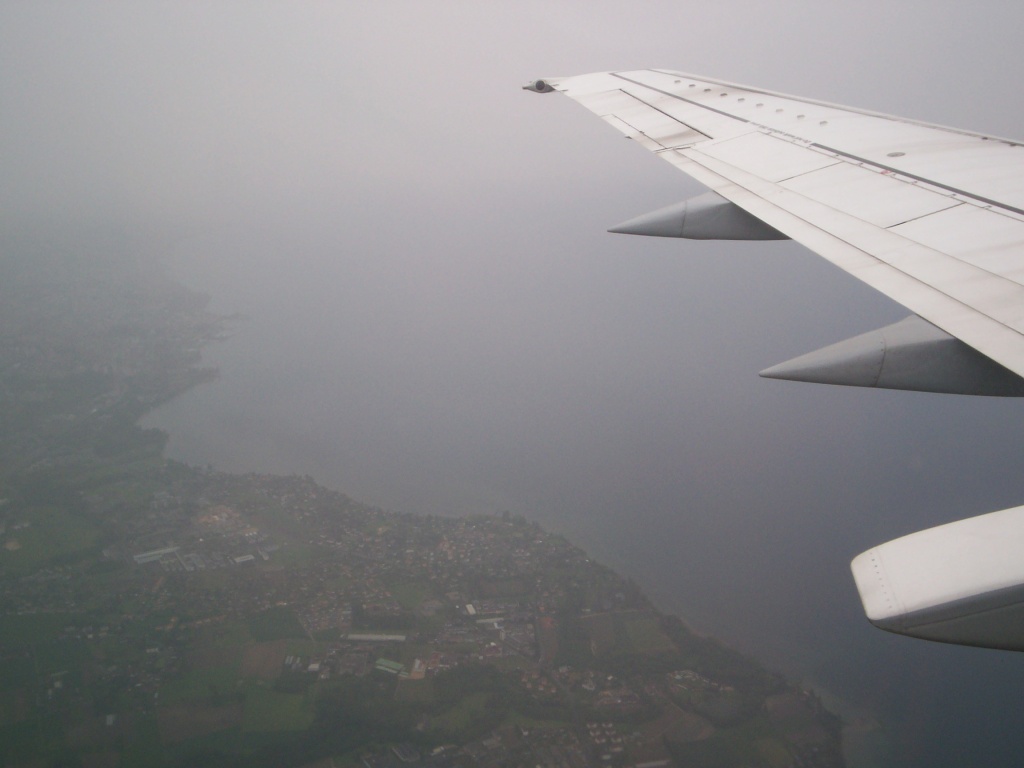 The french side near Evian Les Bains. These day, the Evian water was coming from the sky !!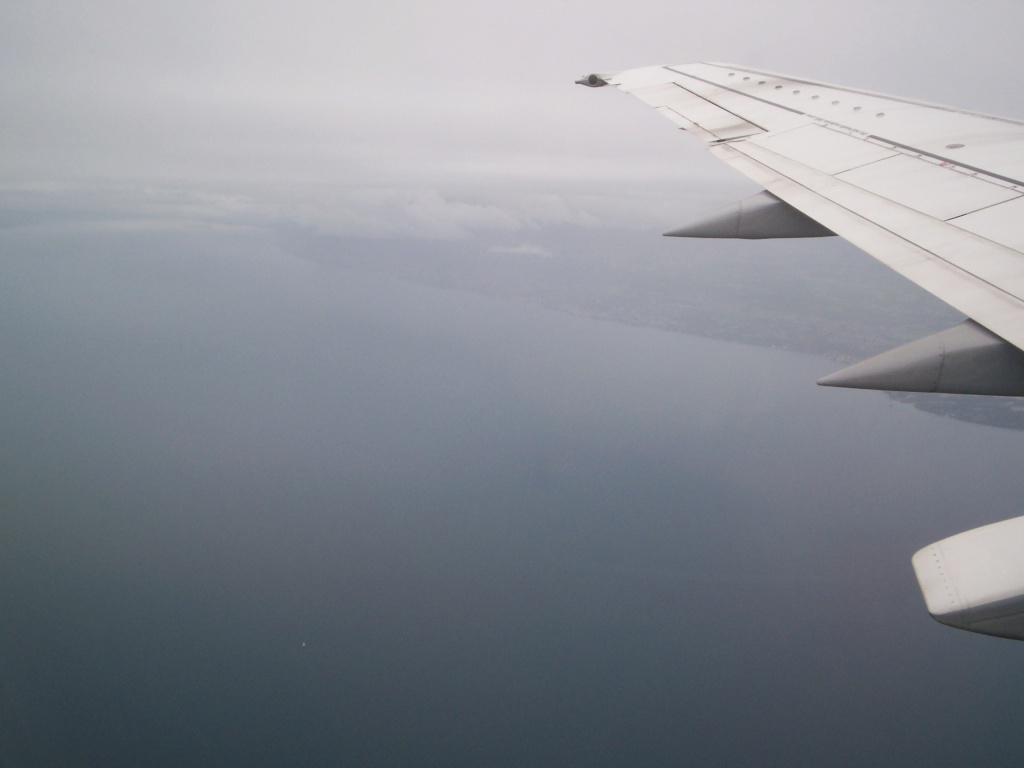 Over Thonon Les Bains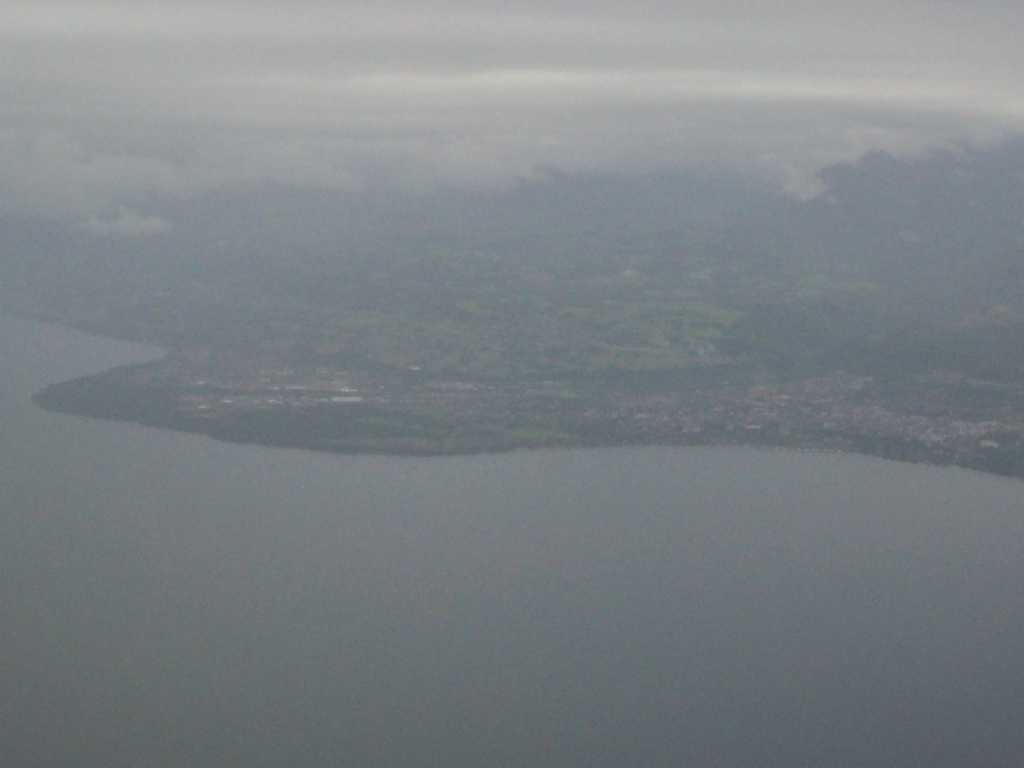 The very nice medieval town of Yvoire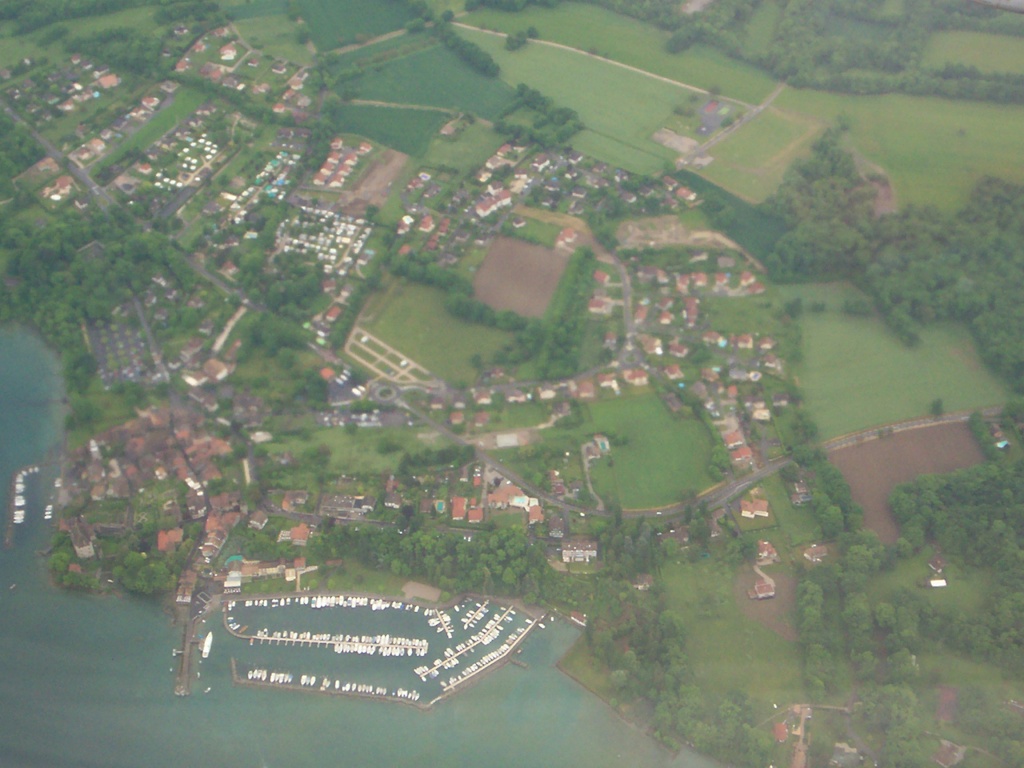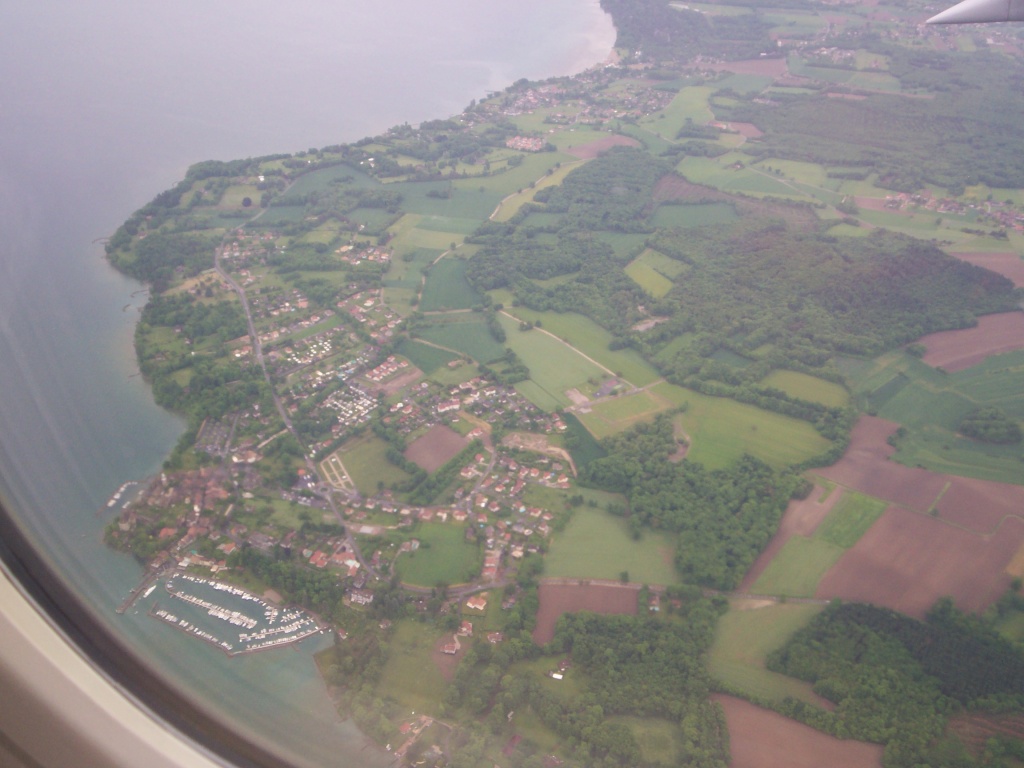 View over Geneva just before landing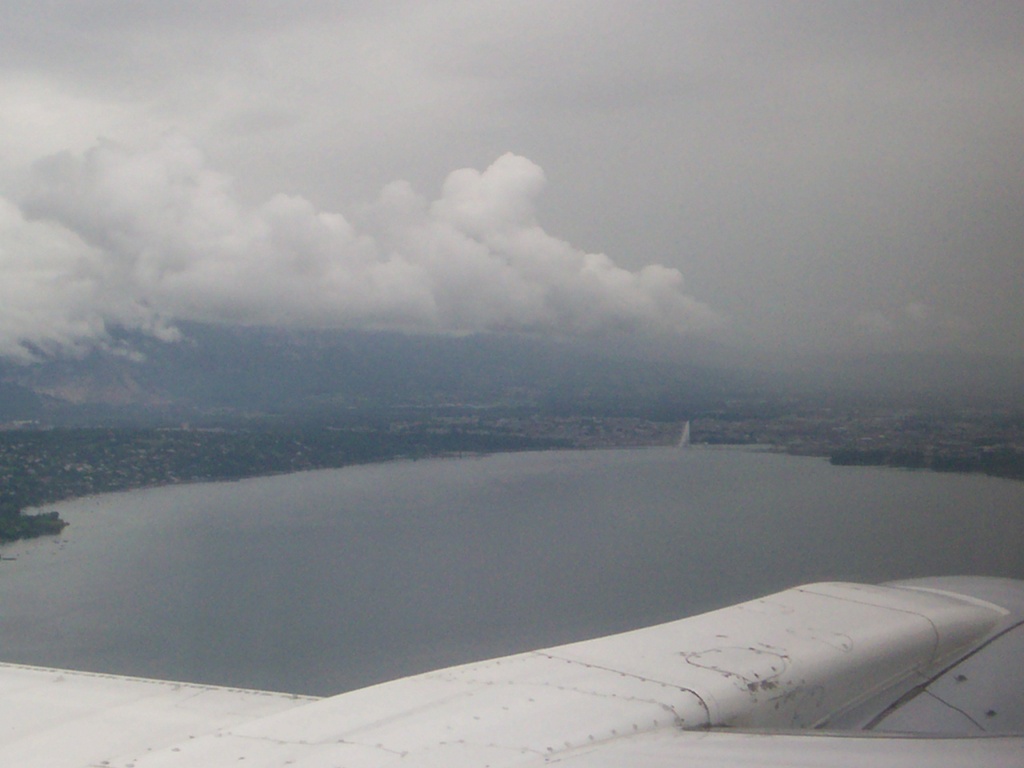 My stay in Geneva as very pleasant, even if the weather was horrible !! Here some pics of Geneva, taken during a previous trip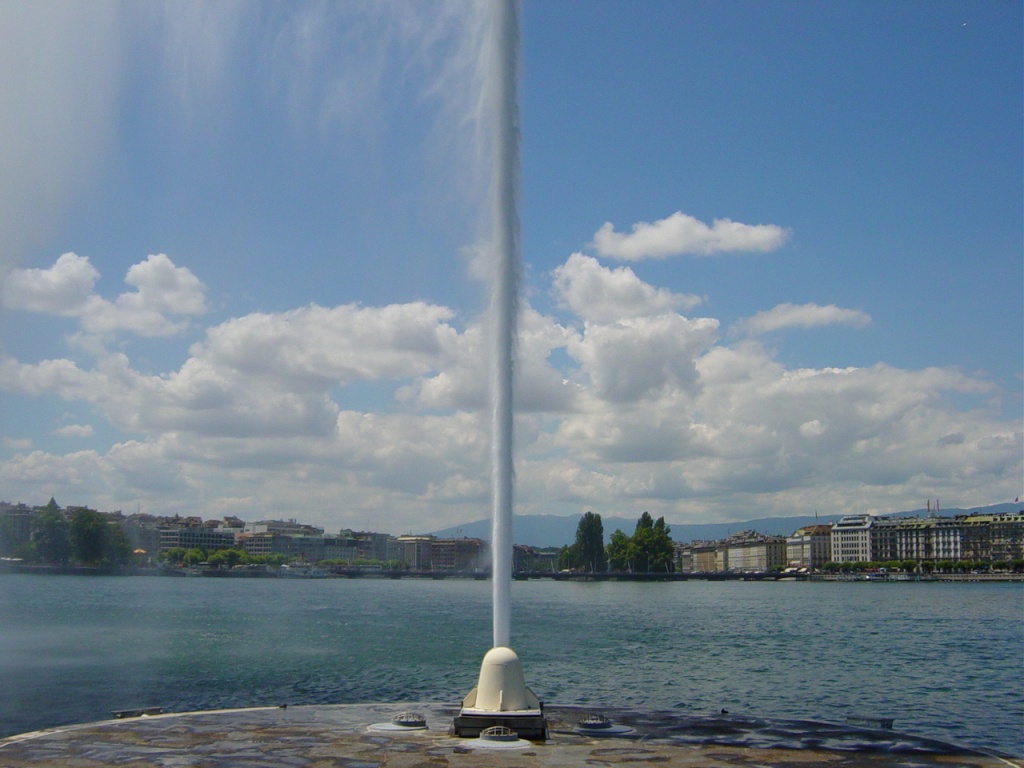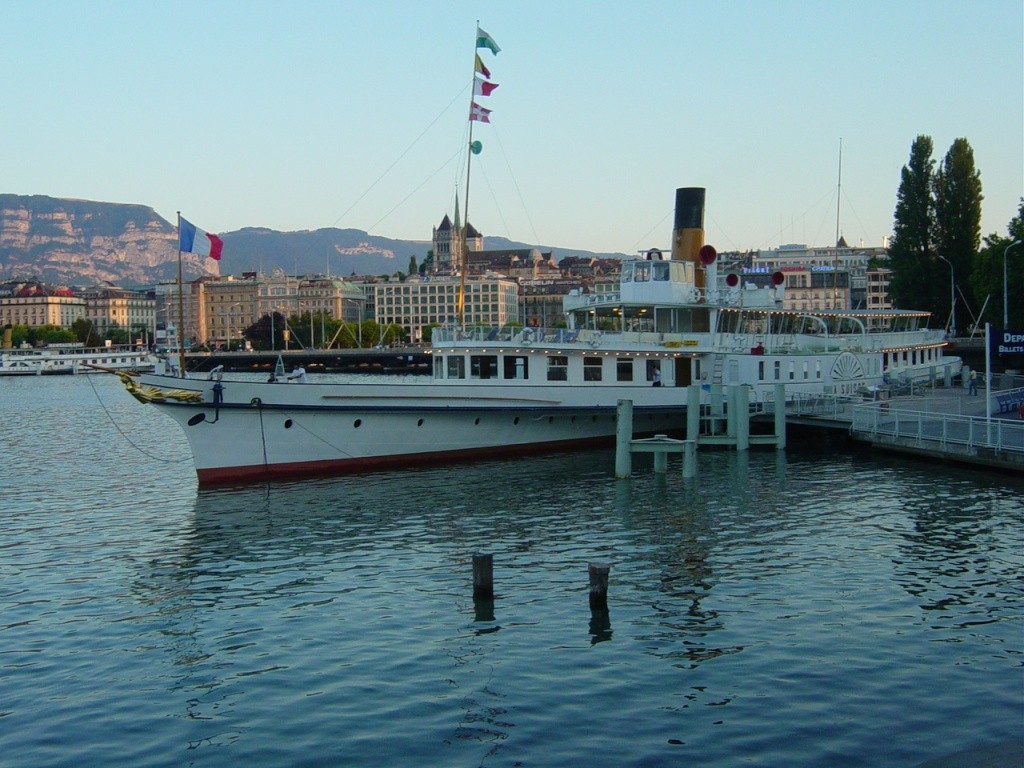 This is the VOR buoy of St Prex, in the direction of the GVA RWY 22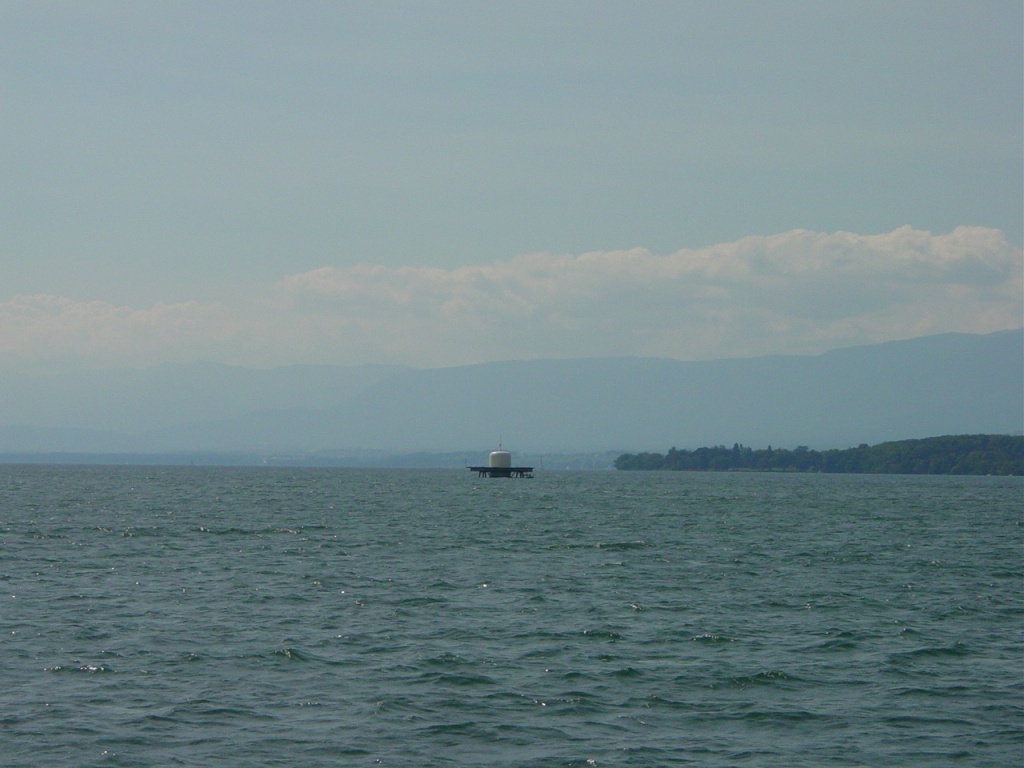 Return flight on sunday evening with a horrible weather, high turbulances. Short connecting in Munich, continuation with a A319. Sorry, no pics of the return flight, just one of the snack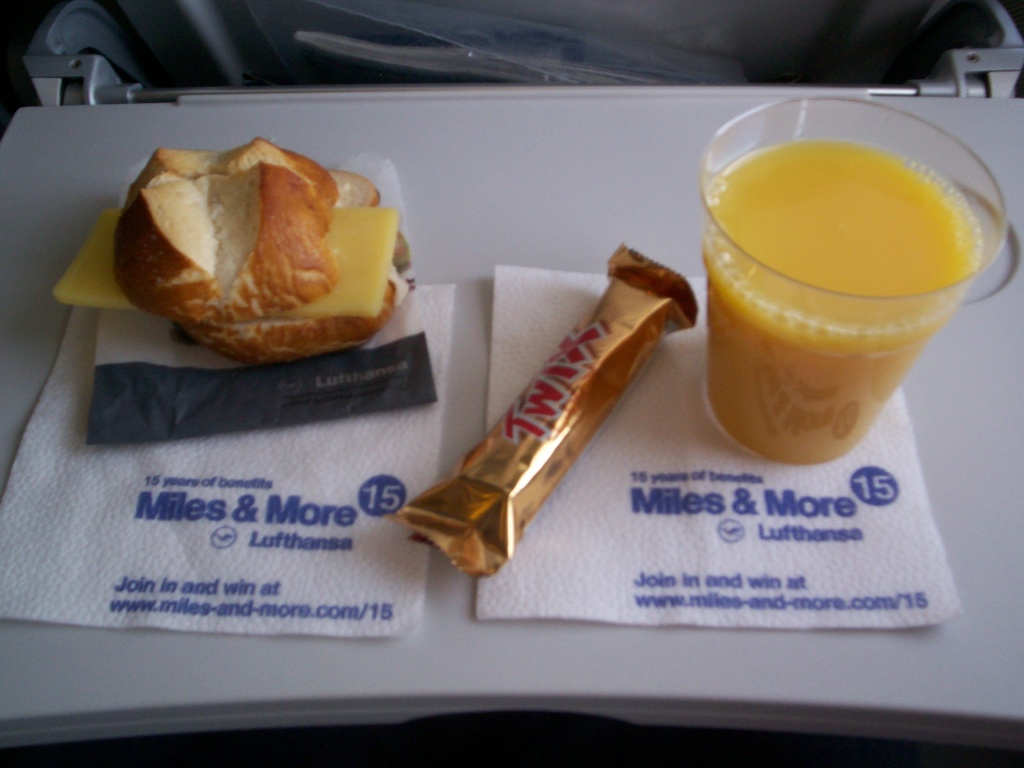 Even if the weather was horrible, this short week end trip with LH was very pleasant. LH is a very good quality airline for european flights.
It was really not the direct way for a CDG GVA geneva, but 4 flights for 149 EUR and 3750 miles earn... it was very nice !!