Hello fellow A.NETTERS, here is part 2 of my 6 part trip.
I planned to cash in BMI mileage and fly on the SQ A380, however SQ blocked out F & J for mileage redemption, at least to BMI, so it had to be ANA & another 767 flight.
05.02.09 NH902 SIN-NRT
767-381 ER JA605A – Business Class, Seat 11A
1st Flight on this aircraft & 29th 767 Flight
SCH DEP 23:25 SCH ARR 07:05
ACT DEP 23:15 ACT ARR 06:37
View Large
View Medium


Photo © Xiao Min
After a hard says spotting it got dark, no longer able to read of aircraft reg numbers I decided to head over to Terminal 2, though early it would give me a chance to have a look around, I've not been in T2 before.
Here is an idea of the views from Terminal 3, not great but better than nothing:-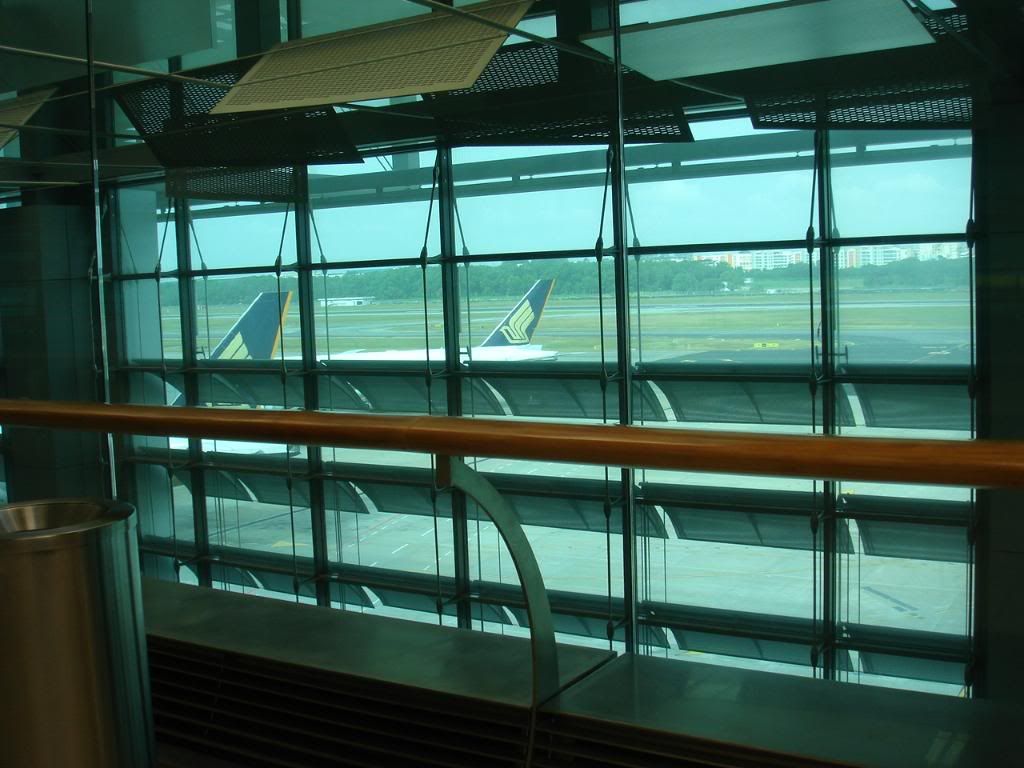 Took the skytram and a few minutes later I was in T2.
Here are some views of T2:-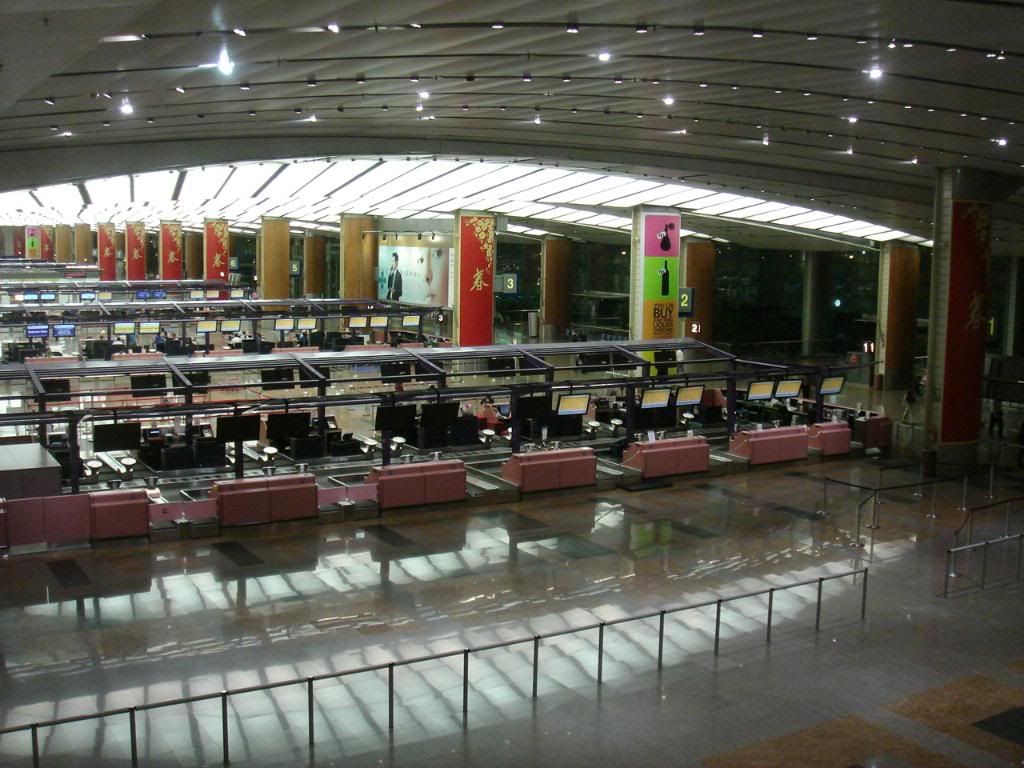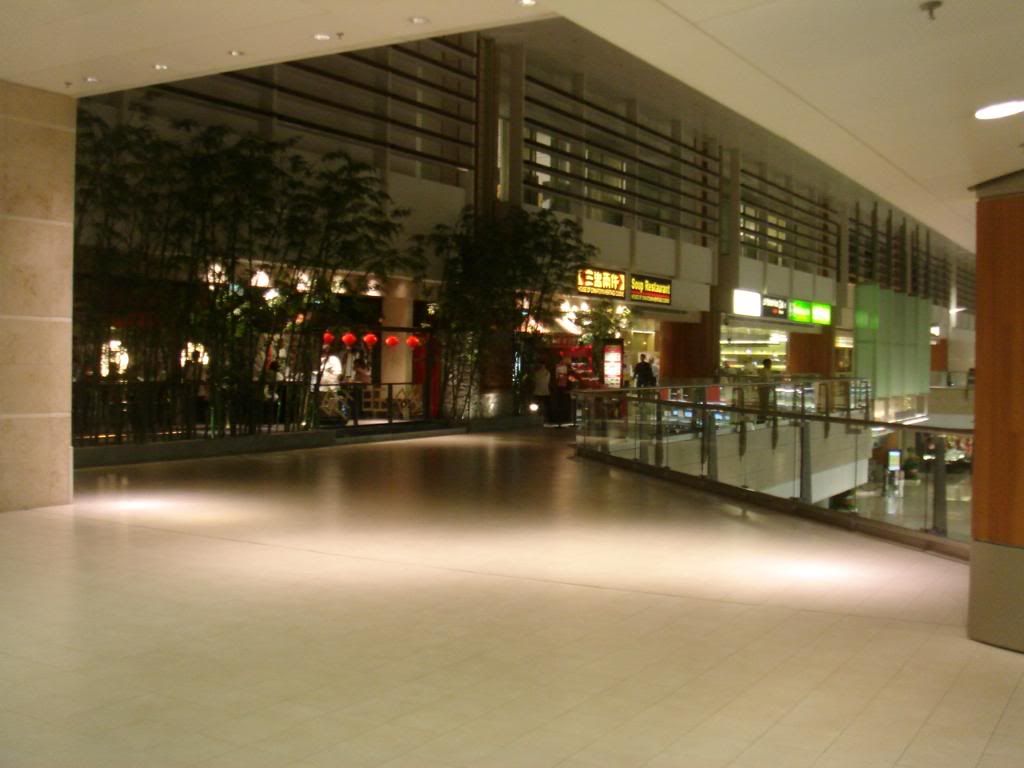 Terminal 2 has a viewing area too, not used this one before, will check it out next time
The difference between this and Terminal 3 is amazing, T3 is so light, bright and airy, T2 is not, certainly looking it's age.
Tonight's flight would be checking in using area 3 so I dropped over to check what time check-in would open – 20:30.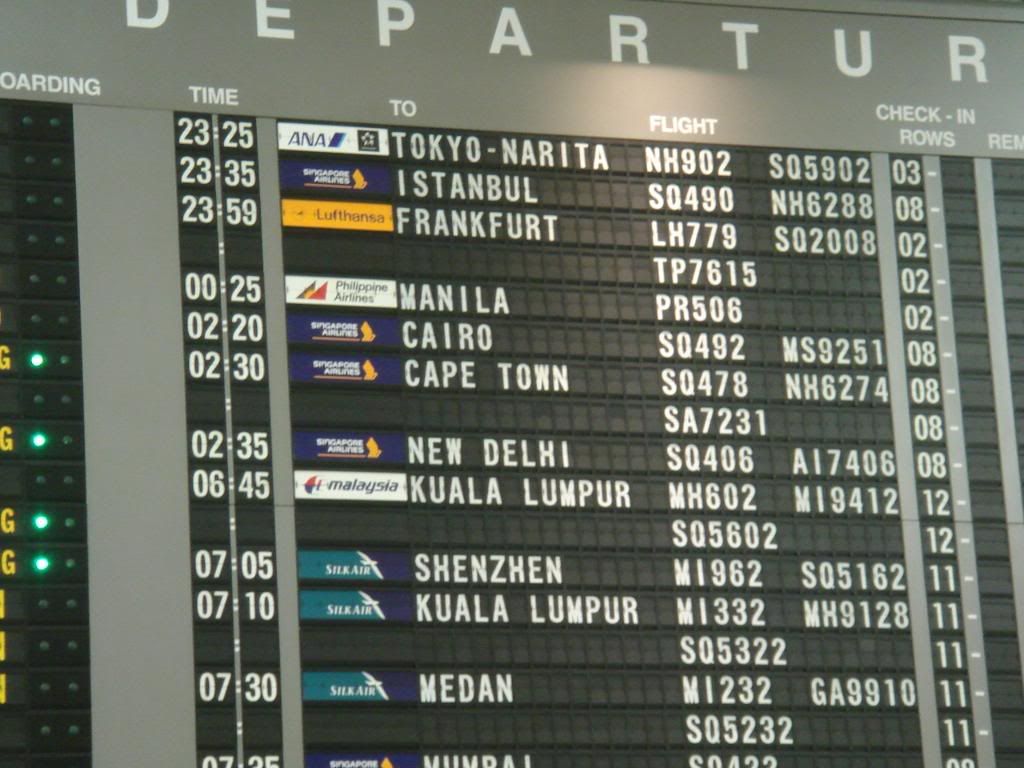 With that in mind, I headed off to have a look around before finishing the last half hour in Starbucks checking home & work e-mails with a much needed coffee.
A few minutes before check-in time I headed over, the area was deserted so I checked in first.
Check-in was smooth, got my BP along with a lounge invitation card to the Singapore Airlines Silver Kris lounge and a map to help me find it.
Immigration was easy, a quick stamp and I was through.
Before heading to the lounge, I headed to the outdoor garden, see if I could catch a final few new planes, sadly it was not to be,it was hot and full of smokers – lounge time instead.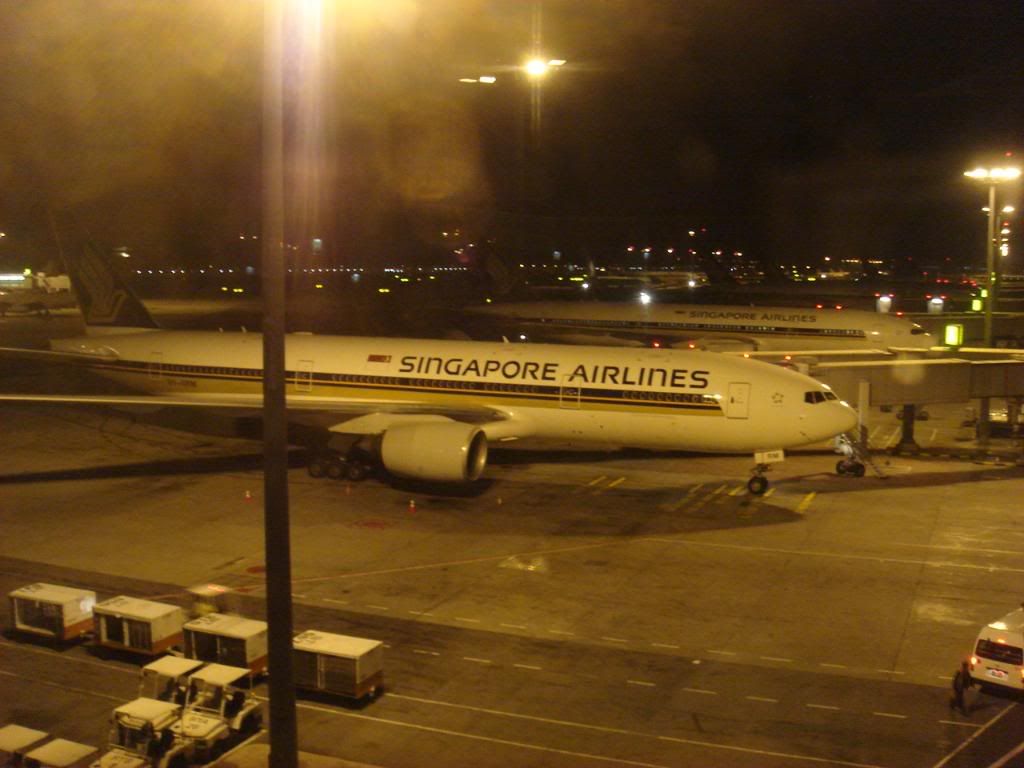 Shopping area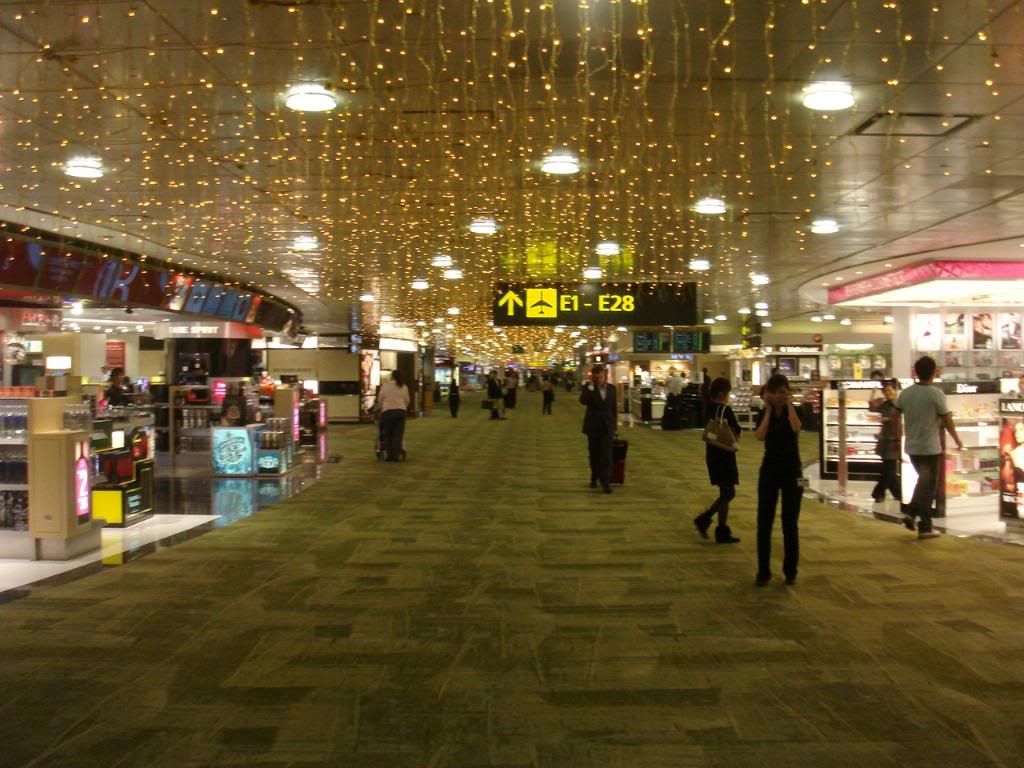 Got to the lounge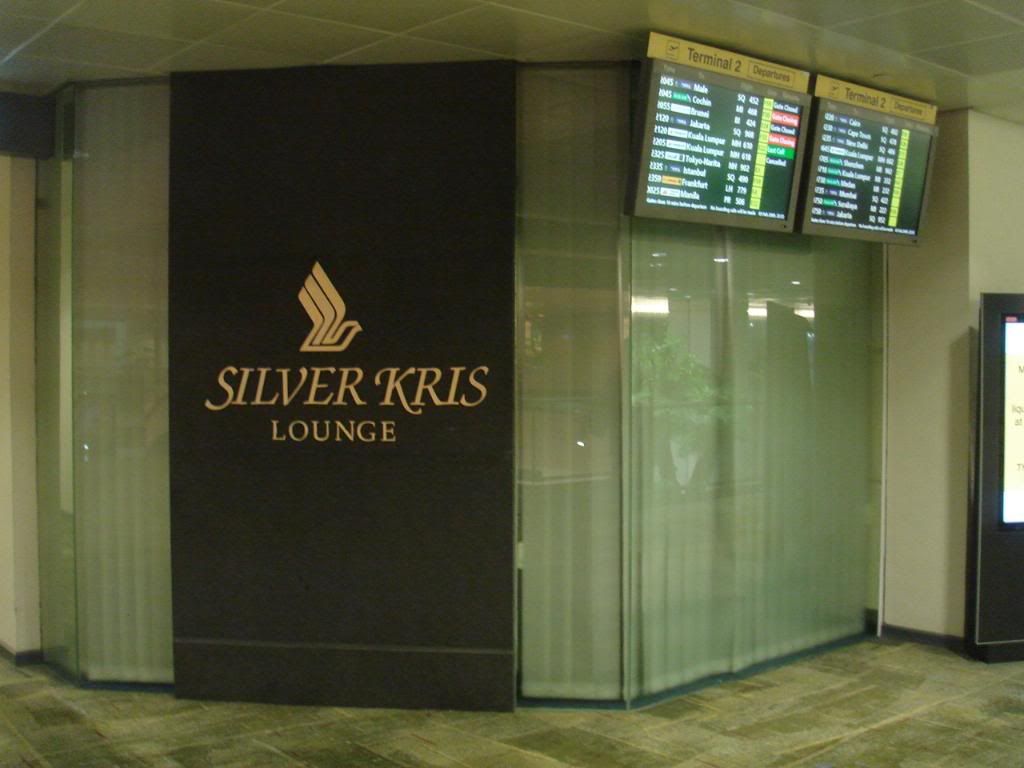 they greet you before you step foot in the reception area, is that to stop those not eligible before they get too far?
The lounge is nothing special at all, lacks any outside views, in fact, it's pretty poor compared to the airlines reputation, drink & food/snack selections were poor – the only beer was on tap and that gave you half a glass of froth!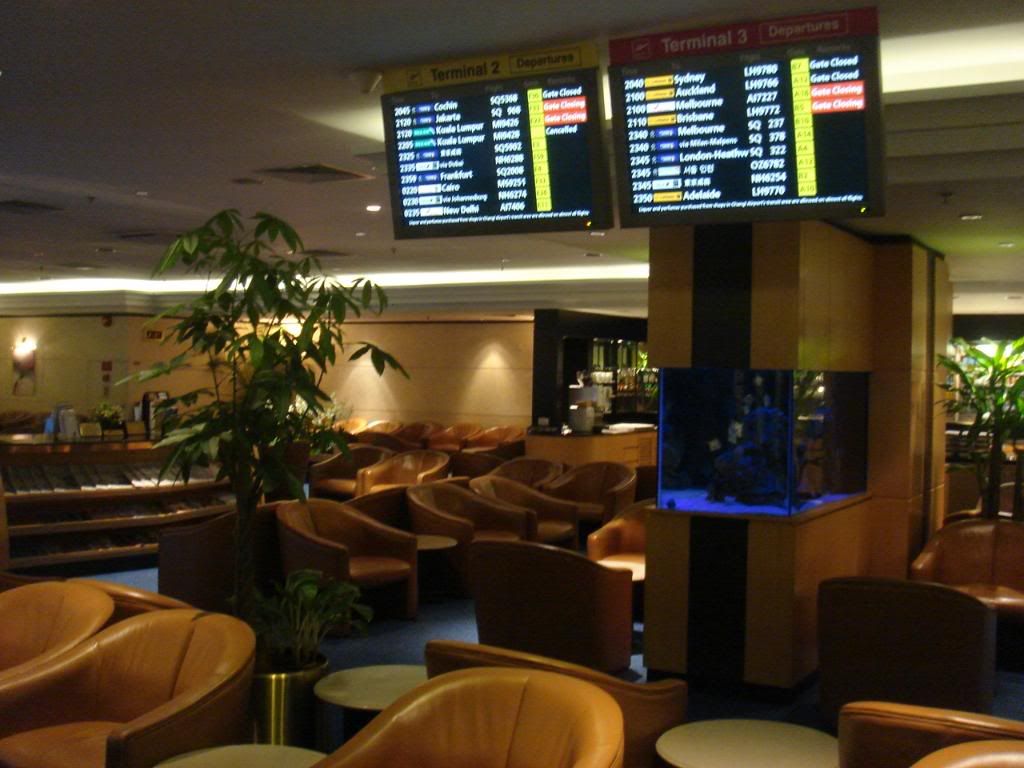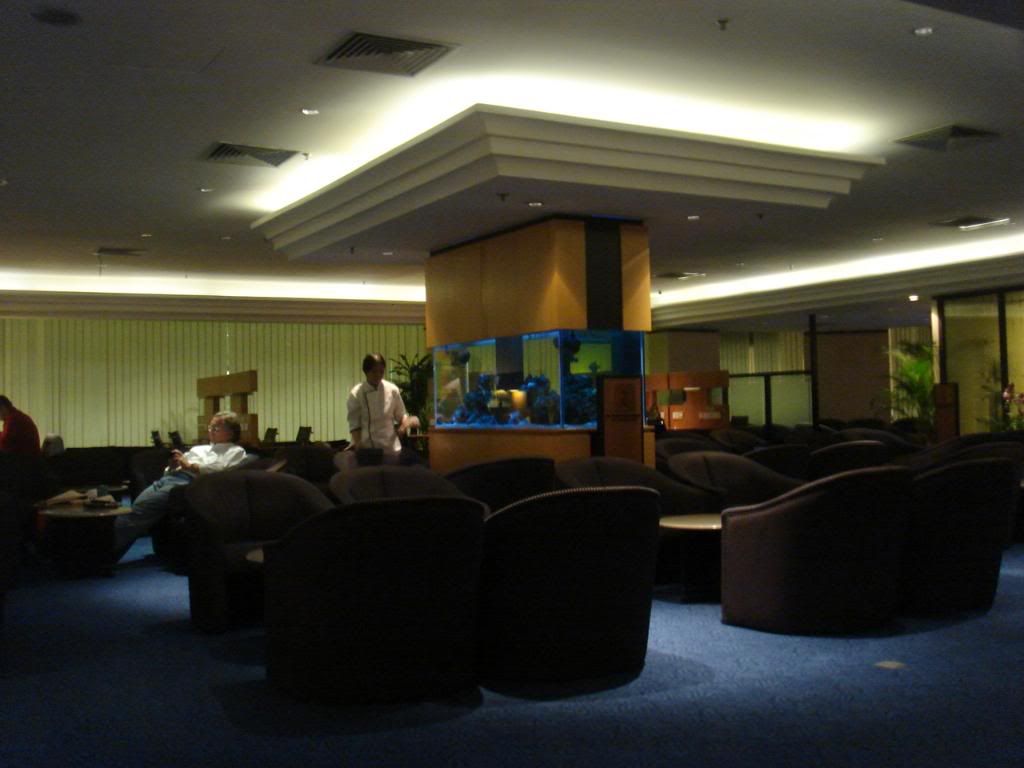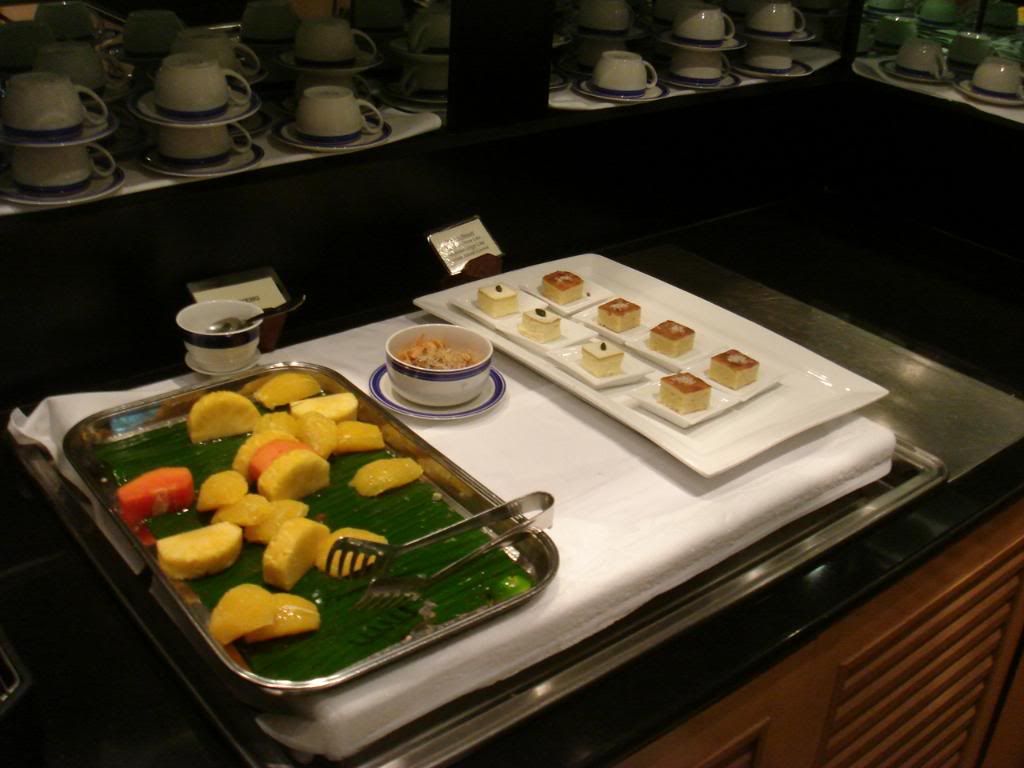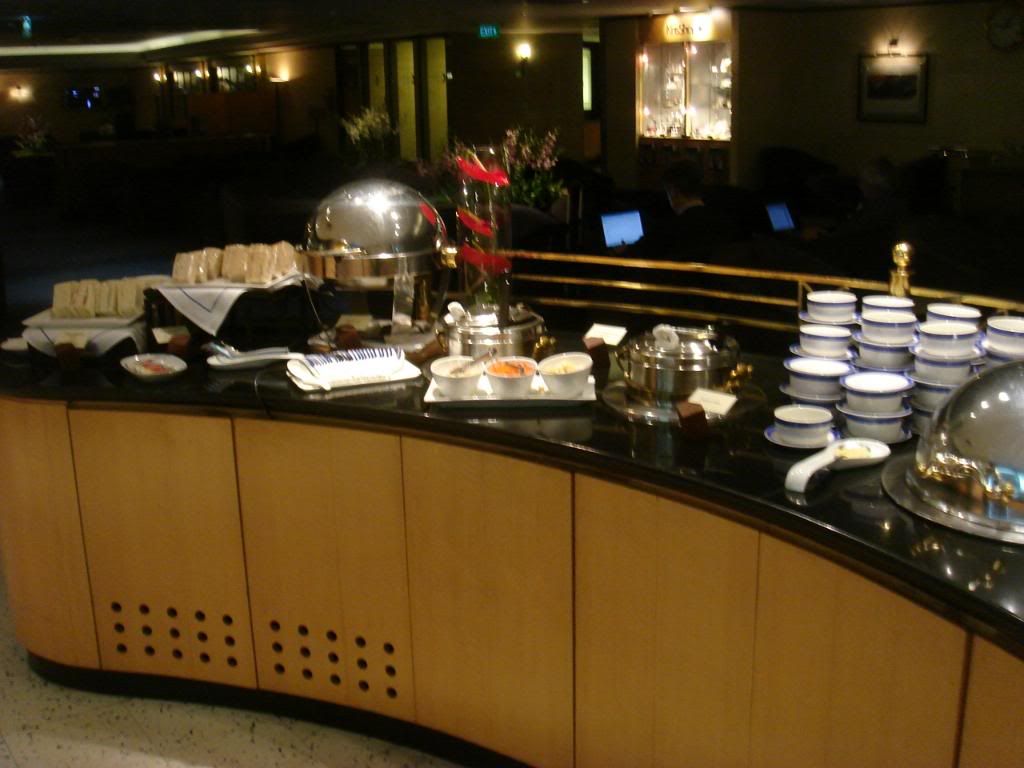 There is a bar tender but he works 15:30 to 21:00, so not much use to later passengers, thankfully I managed a beer from him before he left for the night.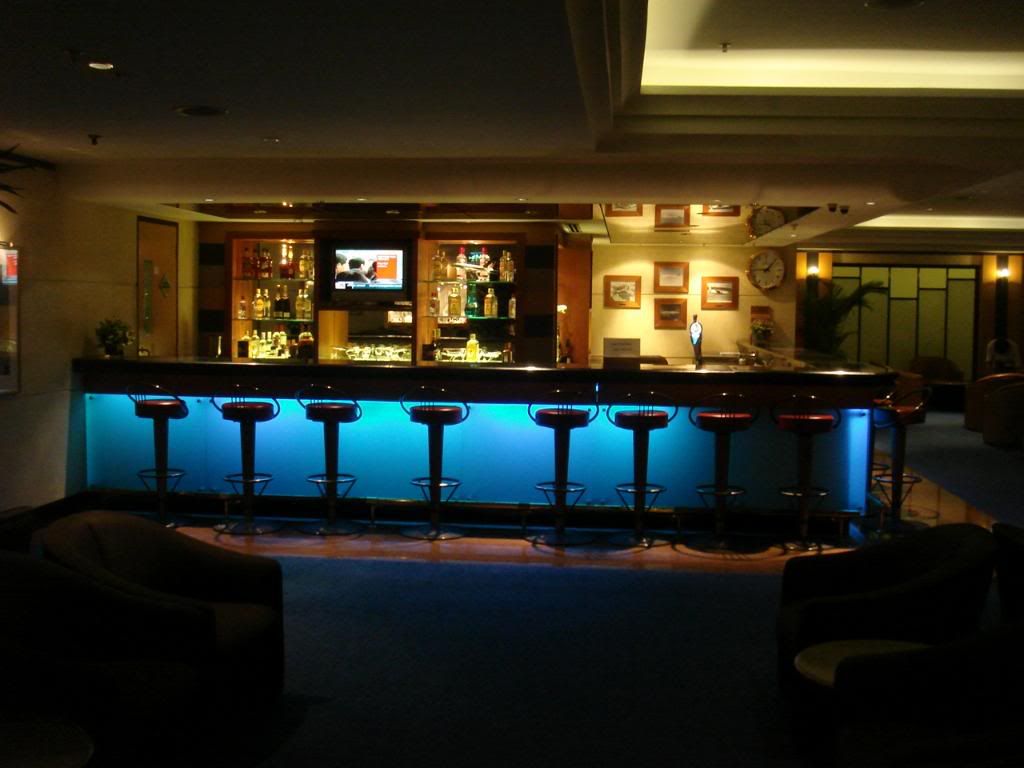 Being pretty hungry I tried some chicken in a sauce with black pepper, it was pretty tough, guess it had been cooking for a while!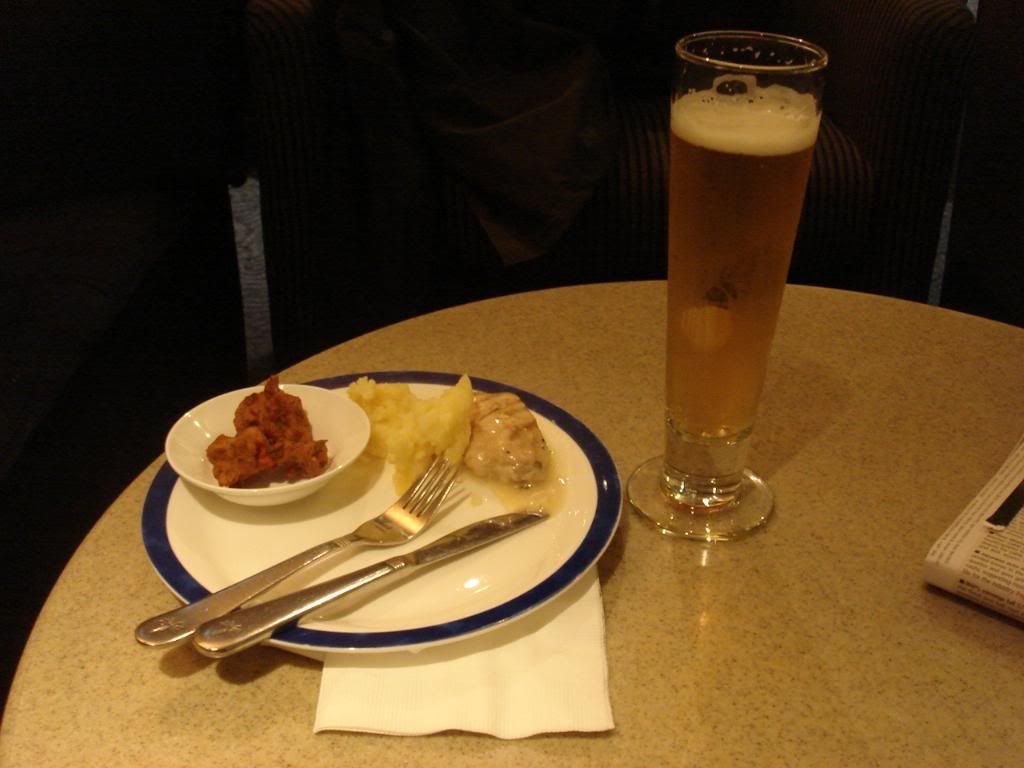 After that I headed to the showers, really felt like a freshen & wake up, spotting had been slow and thus quite tiring, made about 36 new inc SQ's 1st A330-300, 9V-STA.
I think the showers are the best thing about the lounge!
Did a bit more work after the shower:-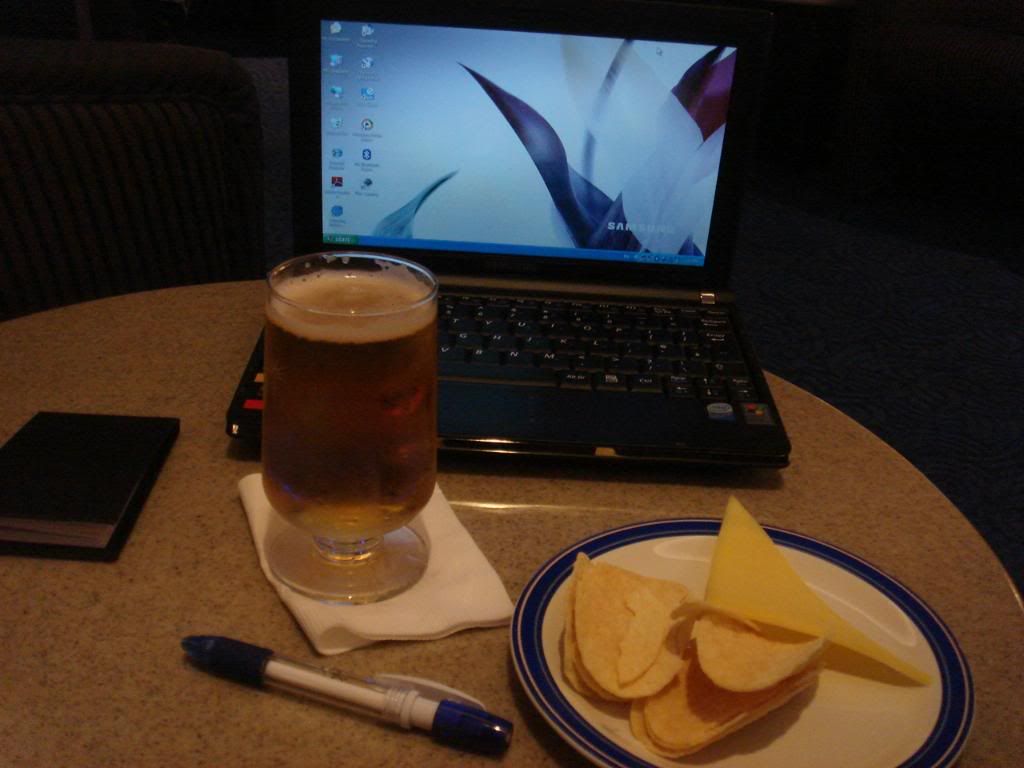 As I was packing my bit's an bob's up, the screen showed boarding against my flight, bit early I thought but still decided to get down there, just in case!
Fish!
The terminal is very relaxing
Security was quick, no queue and I was soon in the departure gate area, not that many people by the looks of it.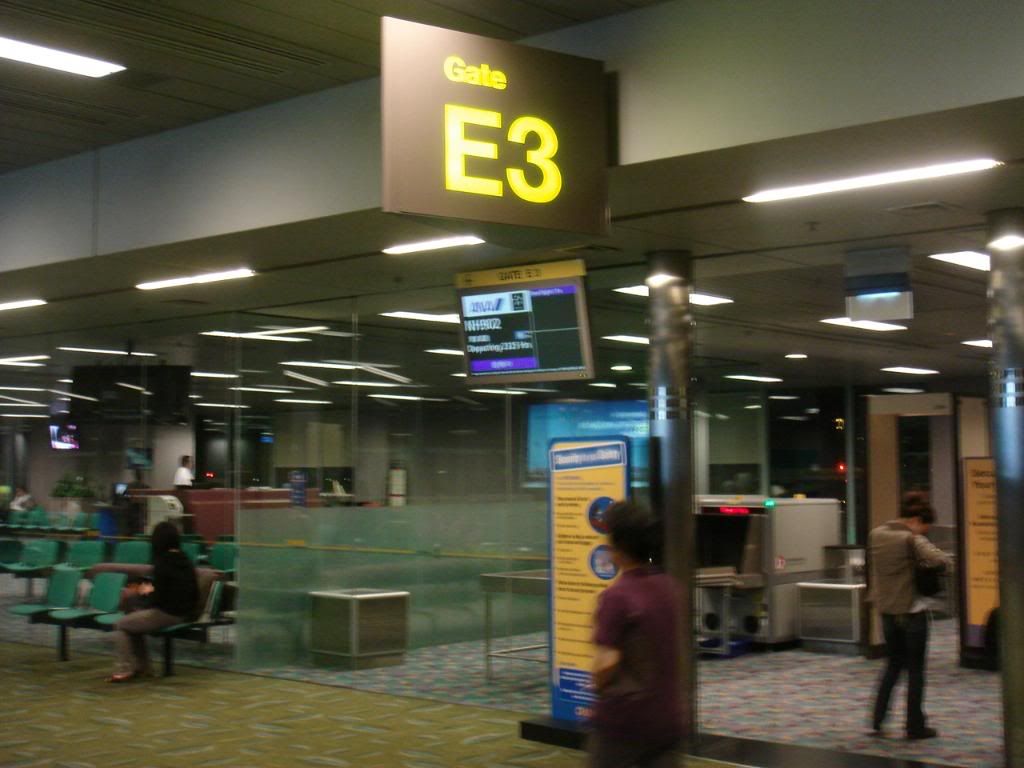 The gate area slowly filled up and boarding for Business Class, Star Gold etc was called at 23:59.
Our plane tonight:-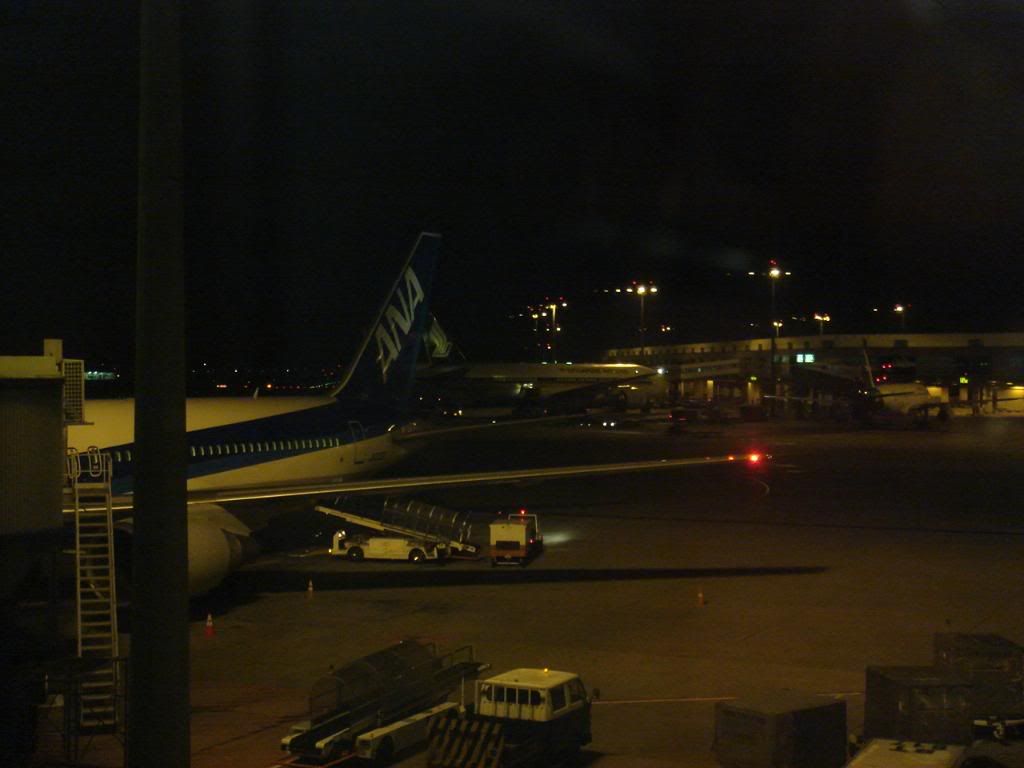 I was about the third person aboard, welcomed at the door and the direction of the seat pointed out. By the time the doors were closed, Business was about 80% full, the seat next to me was occupied too.
Business is in a 2-1-2 layout
legroom is fine providing you don't plan to leave your seat, forget trying to get out of your window seat if the person next to you is in full recline!
Also the seats are rock hard, really not comfortable at all, at least not for me.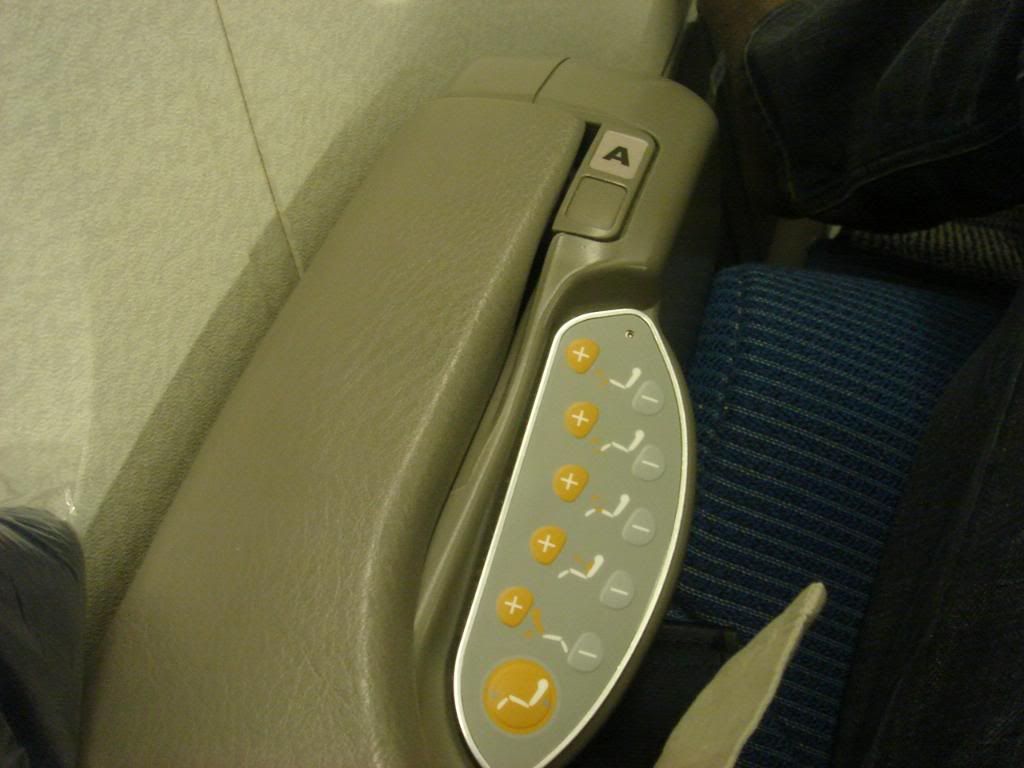 Menu's and order cards for breakfast were distributed, breakfast would be served prior to arrival in NRT.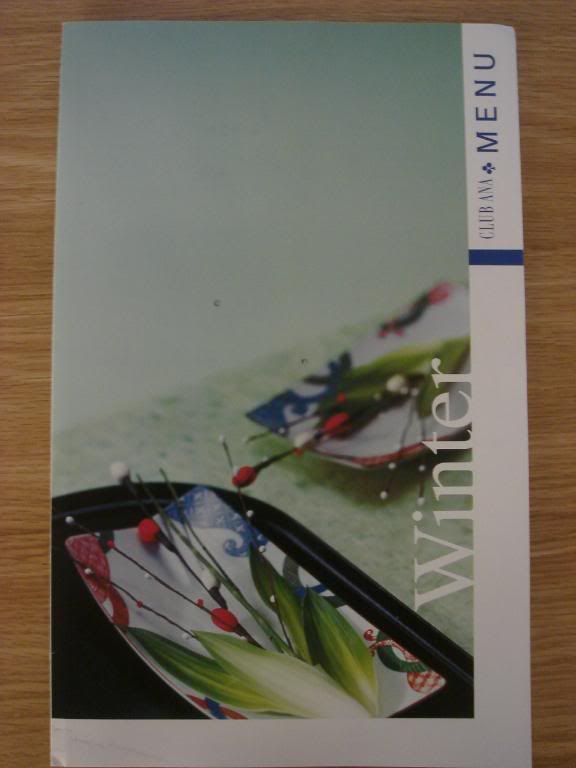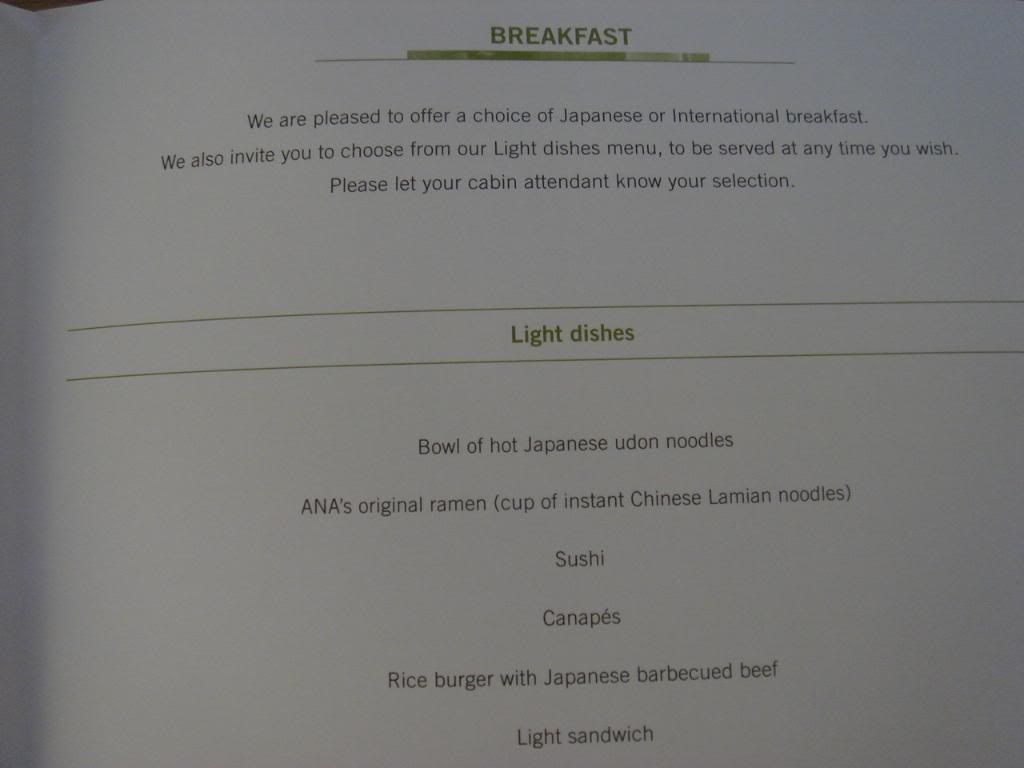 The safety demo was attempted on the monitors twice before the FA's gave up and went to manual, quite amusing really.
Push occurred at 23:15, some 10 minutes early, pretty impressive, I had expected the lights to be dimmed during taxi but this was not the case.
Camera view:-
Our turn came to depart, quite a bumpy takeoff run, wheels up at 23:28 – I might add, the cabin lights we still fully on, never seen this before when taking off at night, was quite an odd feeling.
Shortly after departure, a light snack was offered with drinks, I took a G&T, my snack choice being a western option, 2 tiny sandwiches and a few batons of carrots & cucumber, quite nice but wish I'd eaten more in the lounge really.
I asked for another drink to knock me out and I got 2, bless her!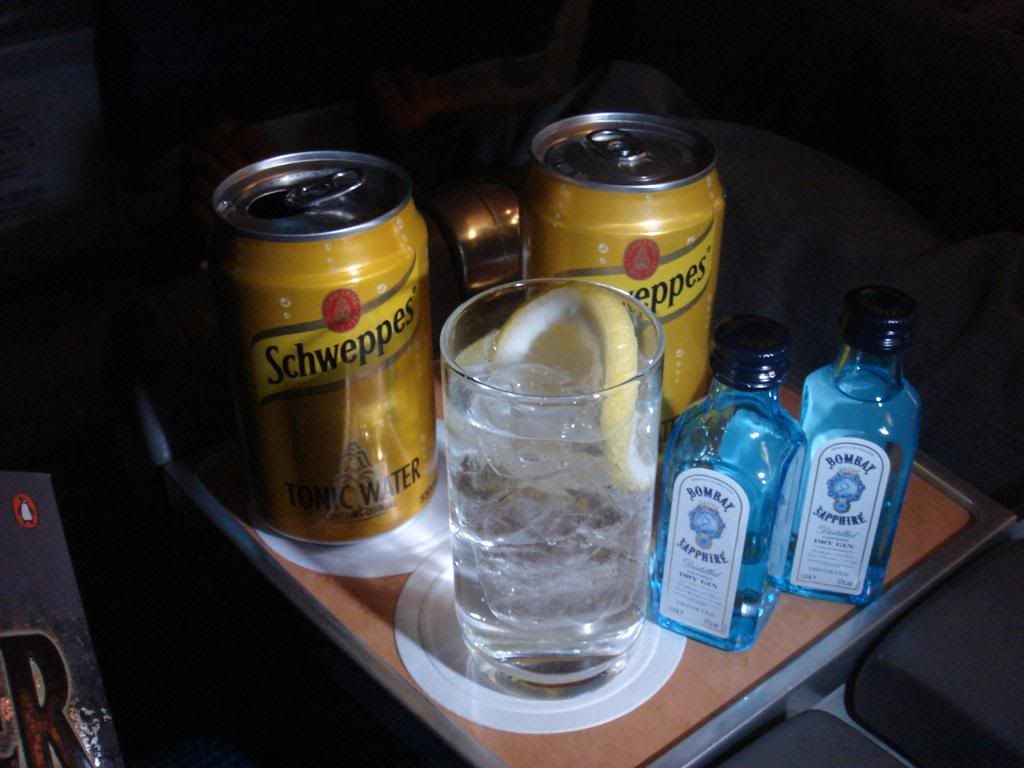 It was finally time for the cabin lights to be dimmed, thank goodness! – You really feel it at night, it's just wrong.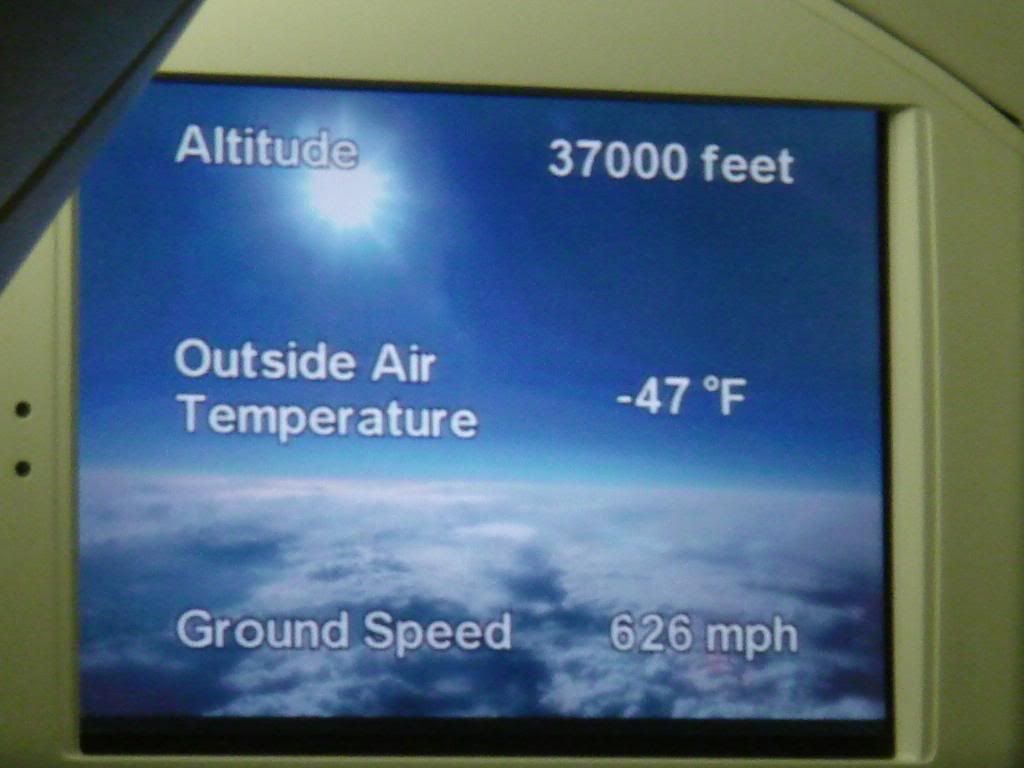 I managed a few hours sleep before being woken up by the cabin lights going back on, it was around about 5am and the breakfast service was starting.
Not bad really, made a real change for the usual breakfast meals served, at least for me anyway.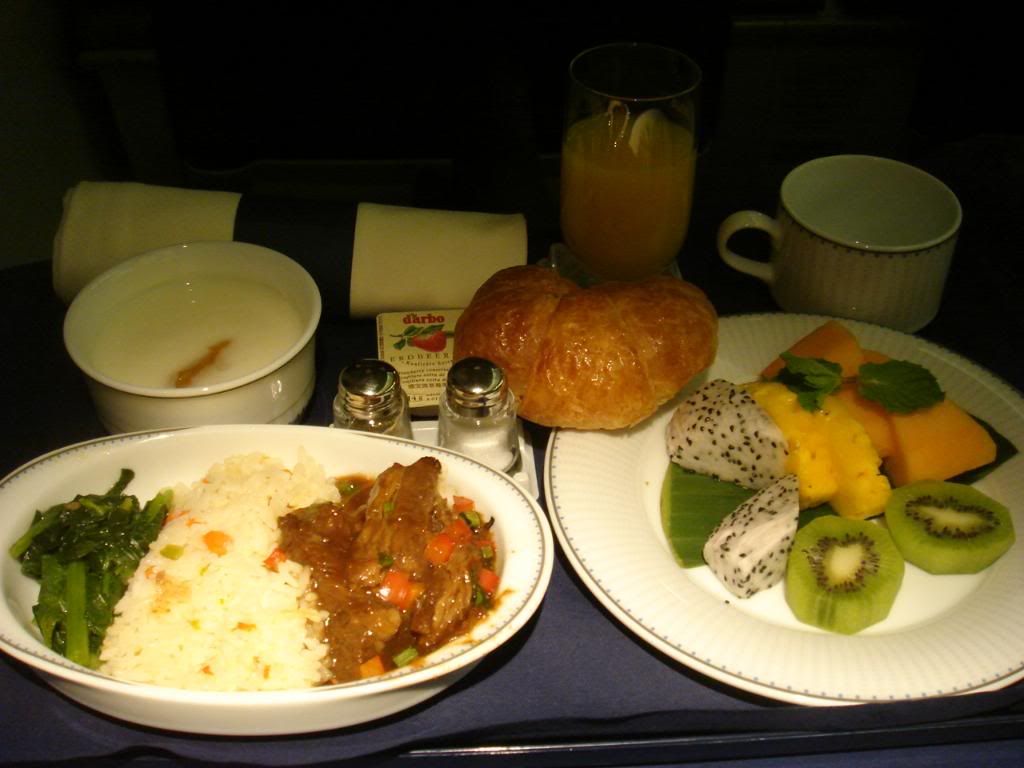 I finished the whole lot, was pretty hungry, trays were collected and we still have an hour to go, we really did not need to get woken up this early – is this usual on ANA?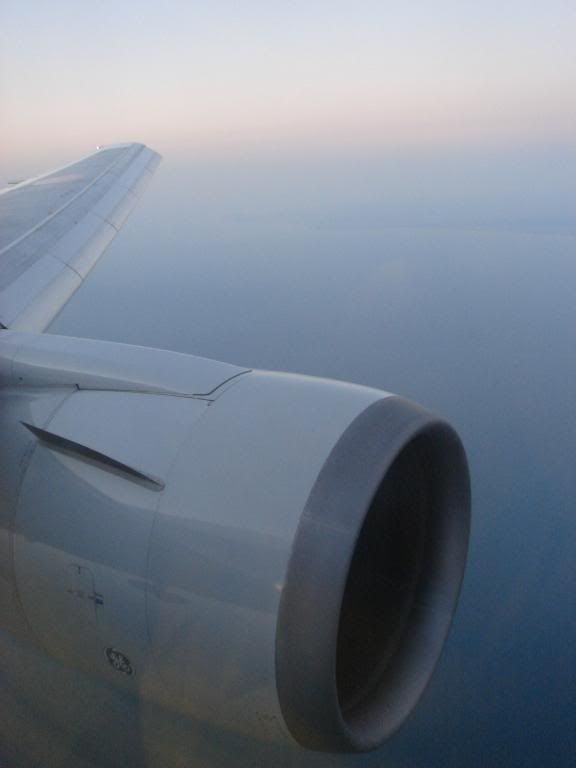 Descent started, it had been announced we would be arriving early, here are a few pictures:-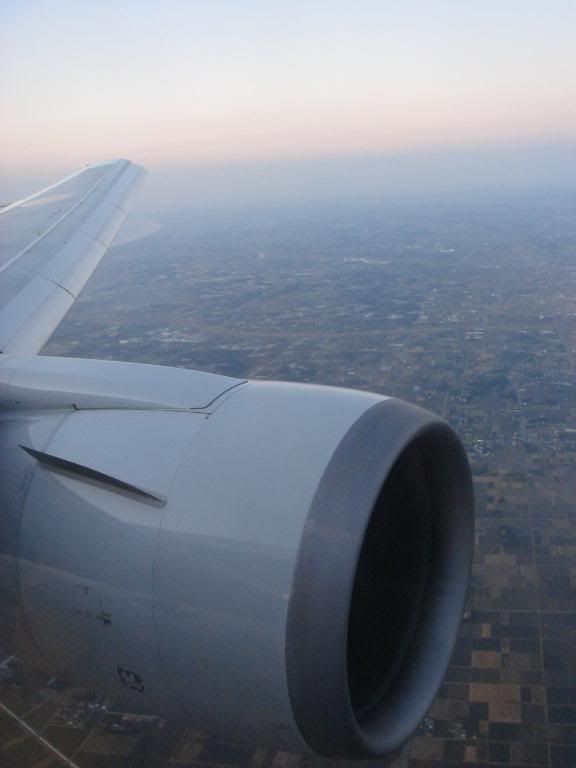 Almost there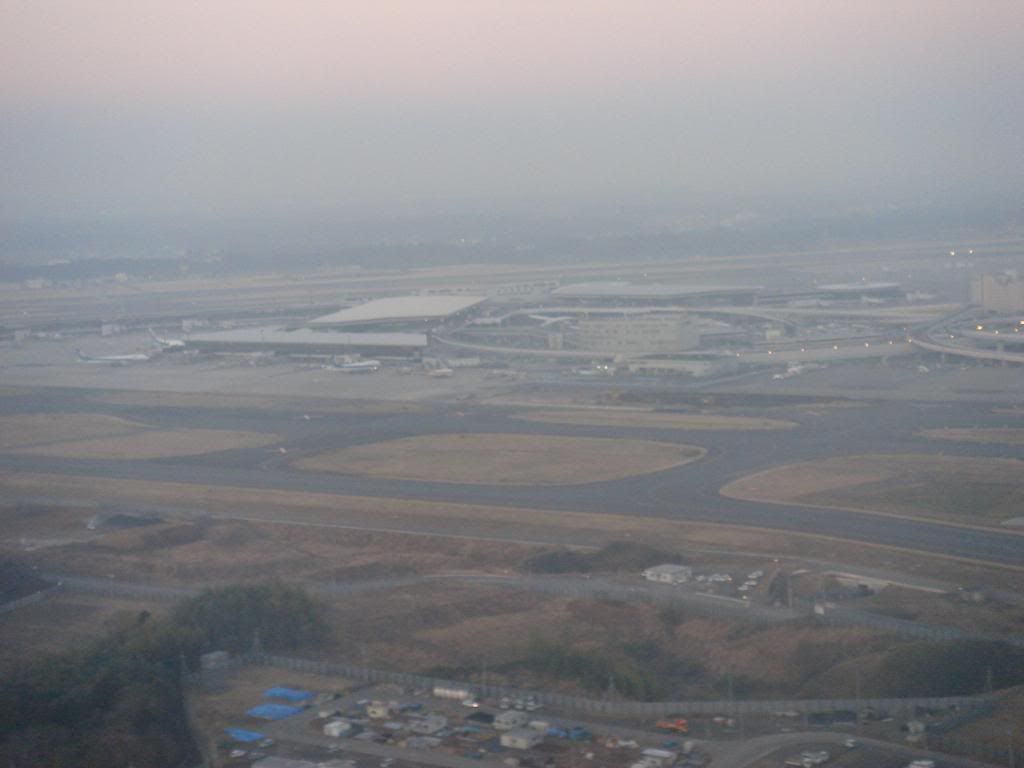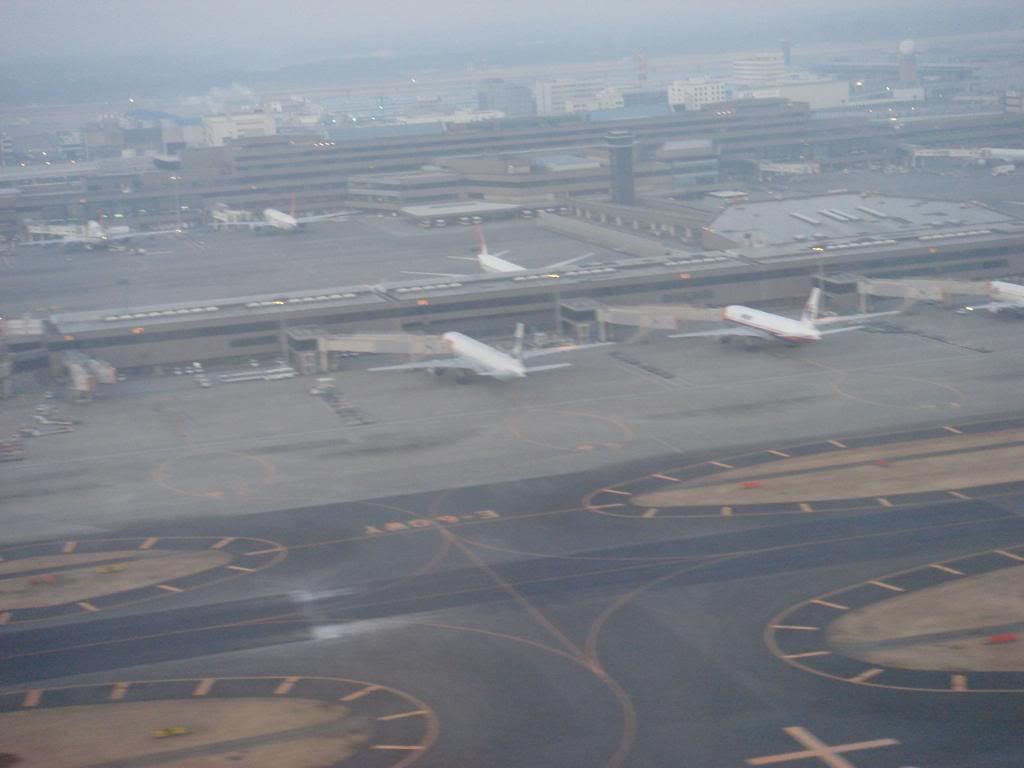 Touched down at 06:37 local time
almost 30 minutes early, that said, we had a long taxi back to our gate, so it was pretty much 7am by the time we docked at Terminal 1.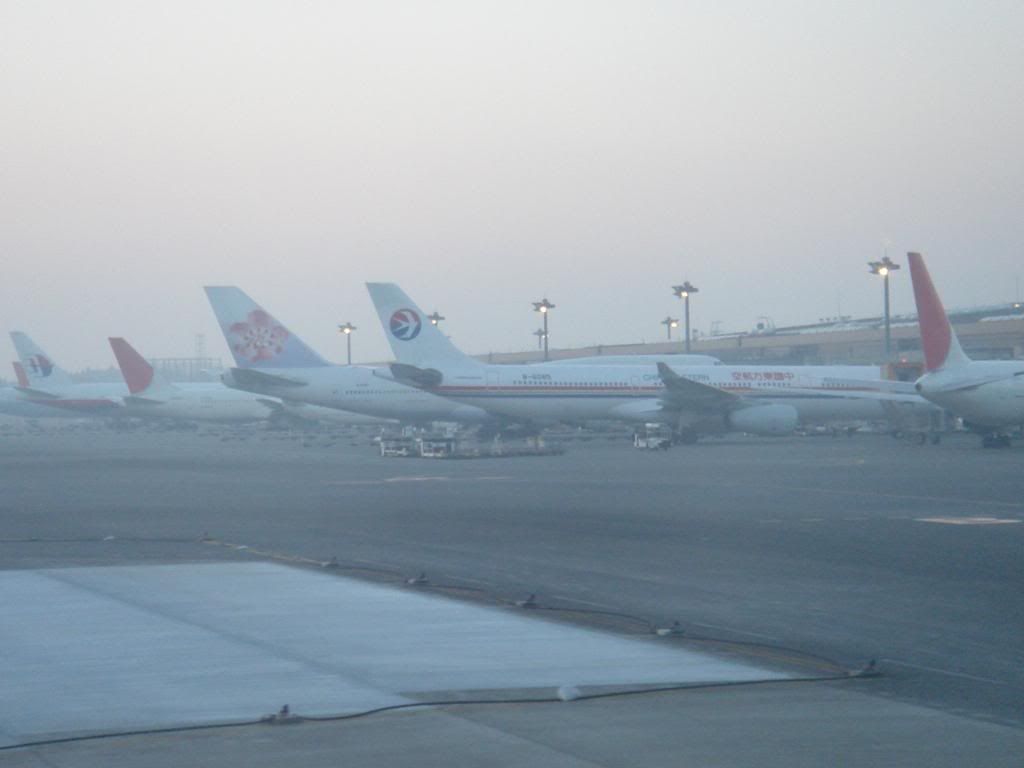 Pulling onto stand
Here is our plane at the gate:-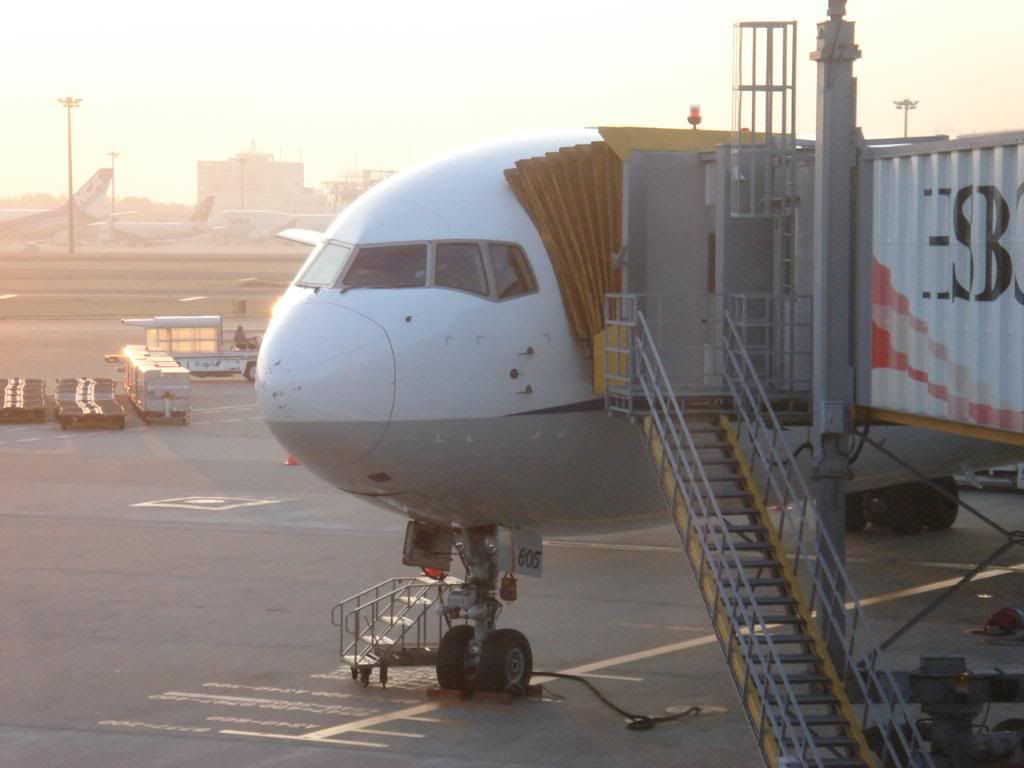 Next gate:-
Overall ANA were fine, the legroom on these regional services is not that good, but I imagine it is on a par with the other carriers in the area. The service timings could be improved to allow more rest or perhaps it was just this crew? Crew were very helpful, English was ok, not much more to say.
Sorry there are not too many pictures, I was wary of using the camera on the plane, I understand Japanease carriers are not in favour of in flight pictures.
That aside, hope you enjoyed, please feel free to drop any comments or questions.
Regards
Mark