Hey A.net!
Dedicated to SXDFC: I made these flights into a TR for him.
HAHA... I also went to ORD alone to see my cousin turning 4. I went over my midwinter break. I'll try and keep this short and simple.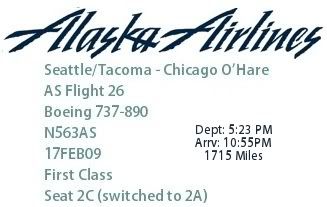 Well, I packed up my stuff, and got to SEA around 4 PM, and it was a ghost town. There wasn't even MVP/First Class check in open, all kiosks were for everyone. I got my BP and headed through security, cutting everyone (aww I felt bad haha) by using the MVPG/F line. I went to the central terminal and then off to my gate which was D11, the last one in D, and the one you always drive by when going to the departure level of the airport. My favorite gate!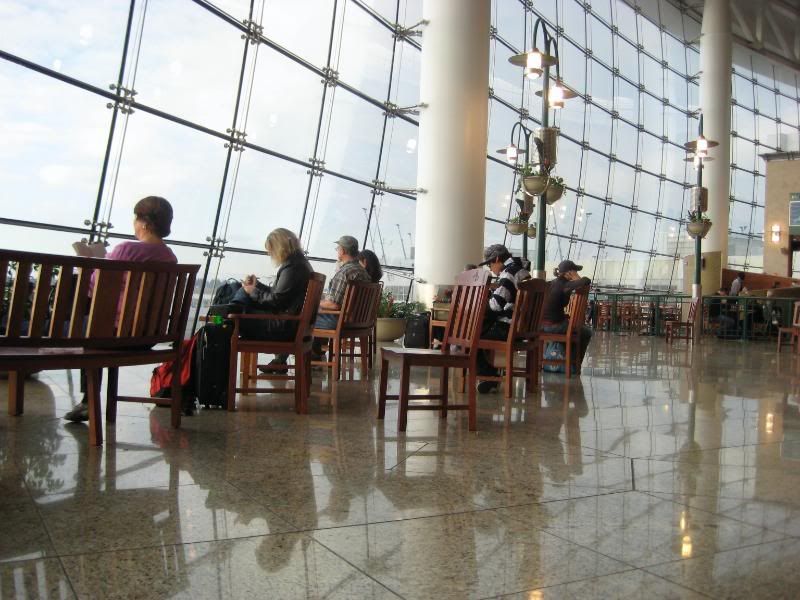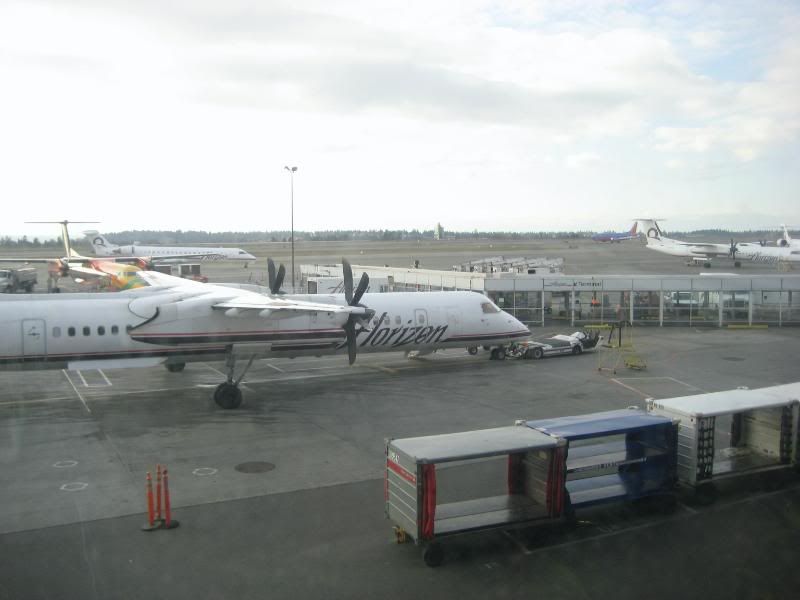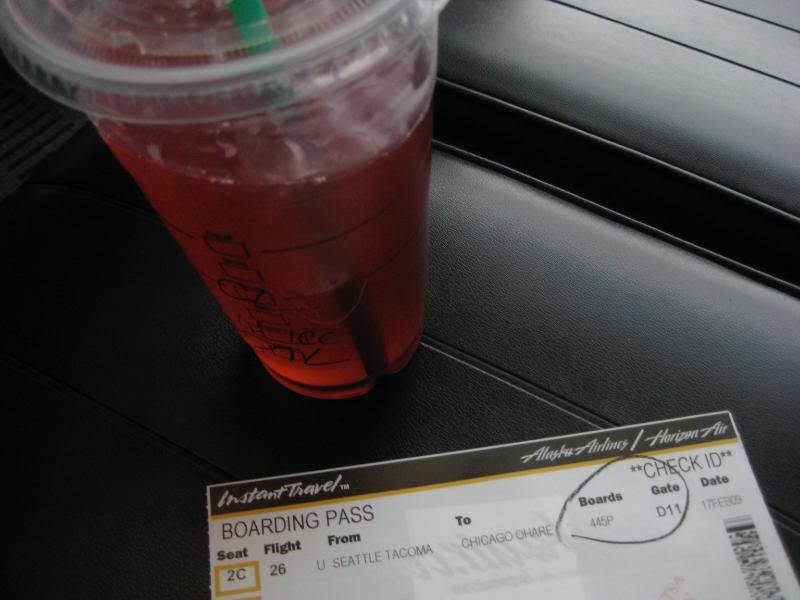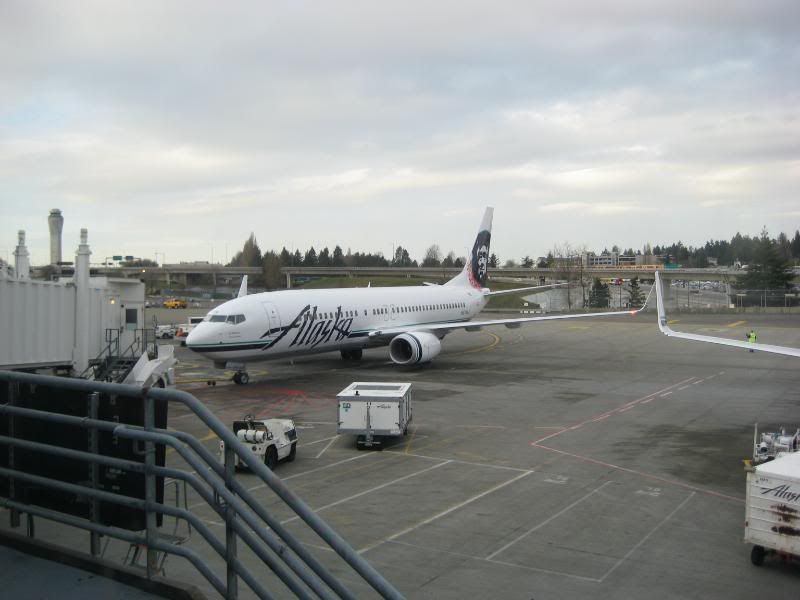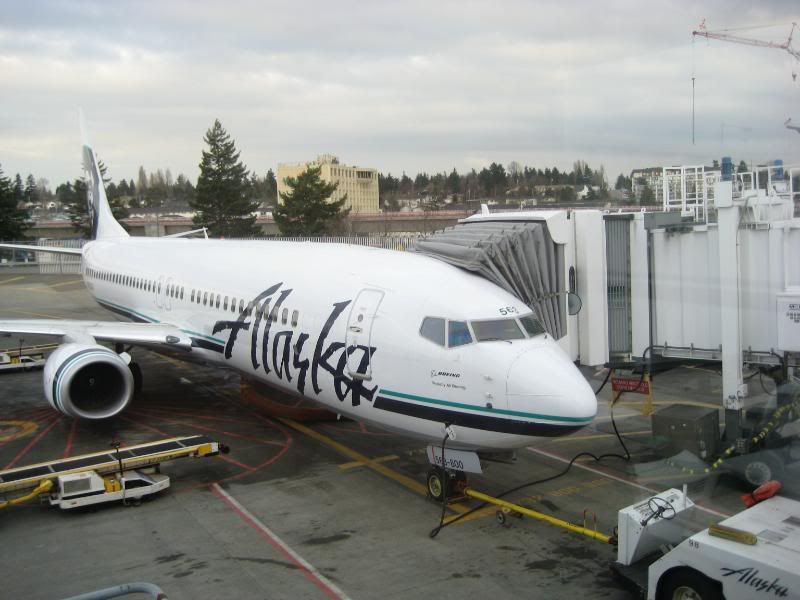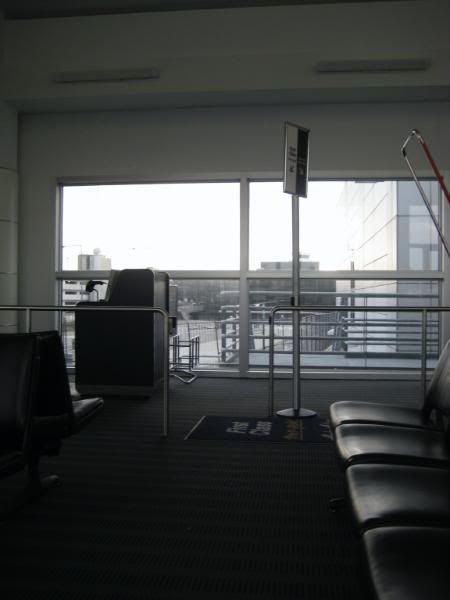 Boarding for First was called about 40 min before departure, and the load was VERY LIGHT!!!! First was 12/14, Coach was 40/141. So about 100 open seats. Since the load was light, I went up to the cockpit for a quick chat with the captain, and took some pictures.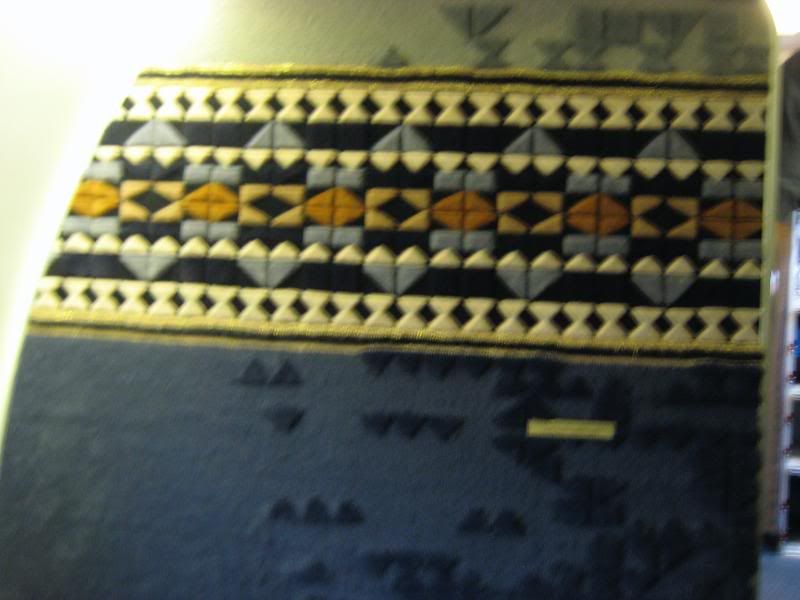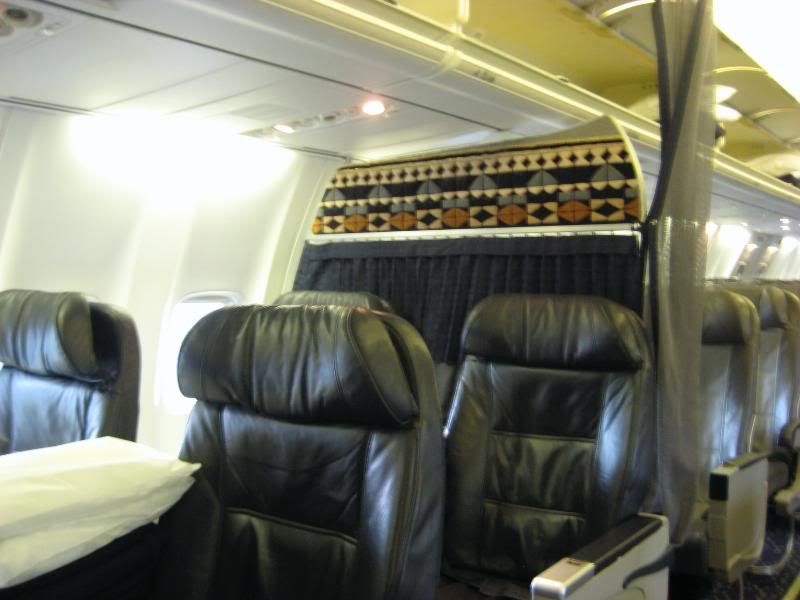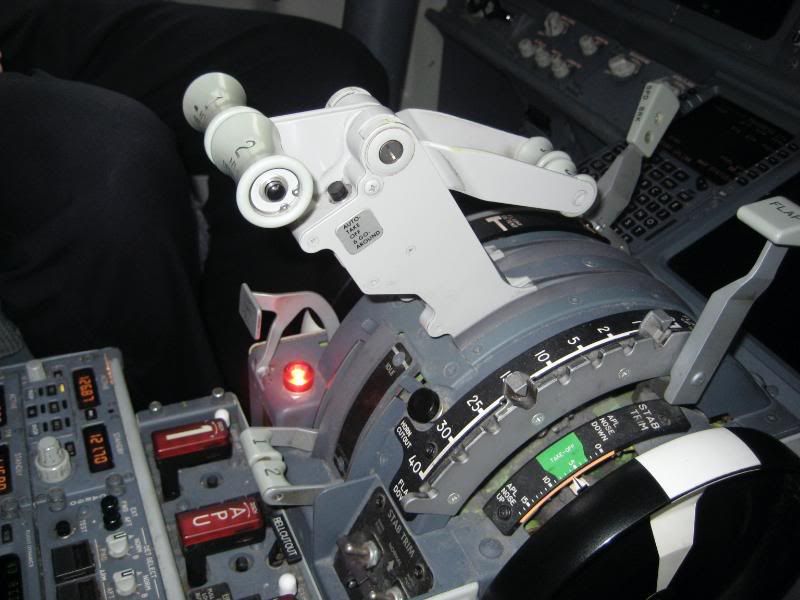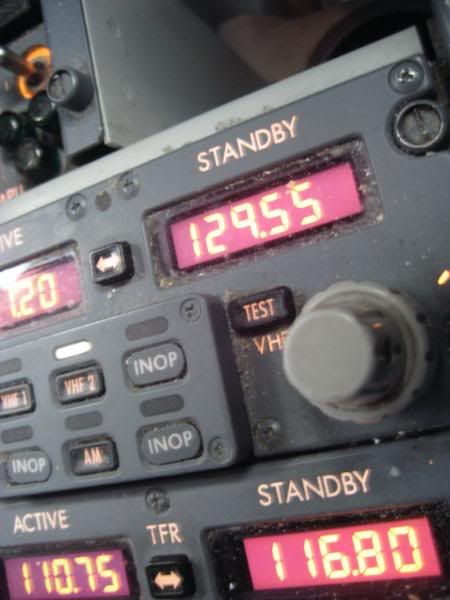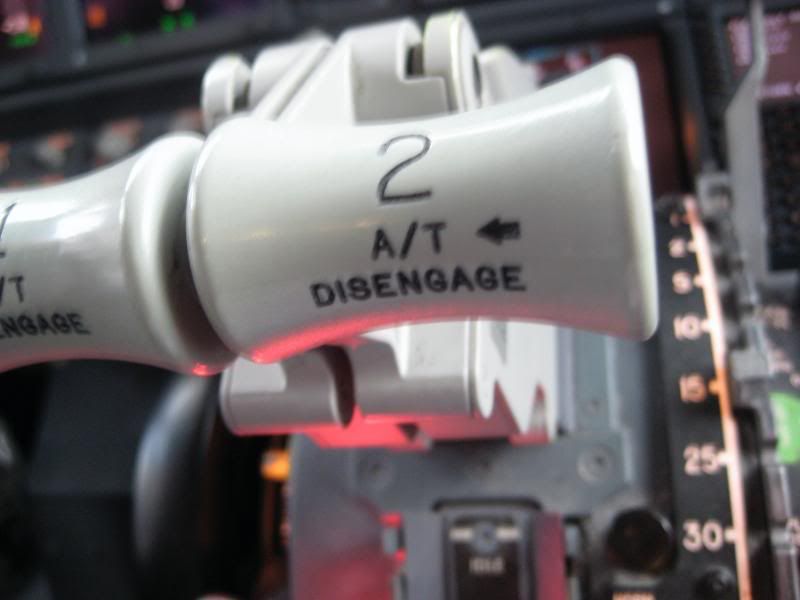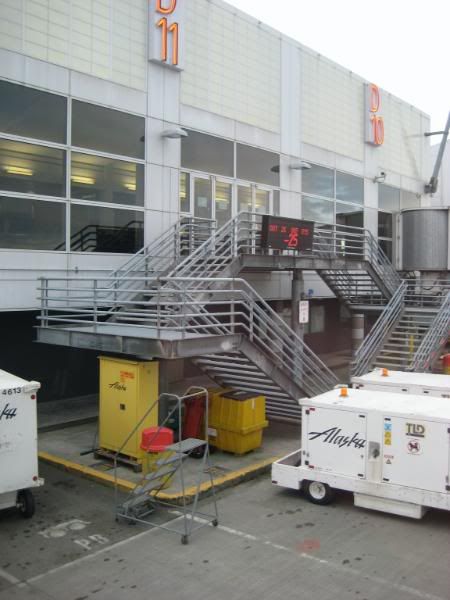 The flight had army guys heading to ORD, and with 2 open F seats I asked the lead F/A if I could upgrade them using a gold upgrade certificate I had with me. Well I upgraded them (sorta), but got to keep the cert. The FA high fived me ten times throughout the flight.
We left on time, and wheels were up around 5:20PM (and we got in early to gate L2B at ORD, around 10:55 PM).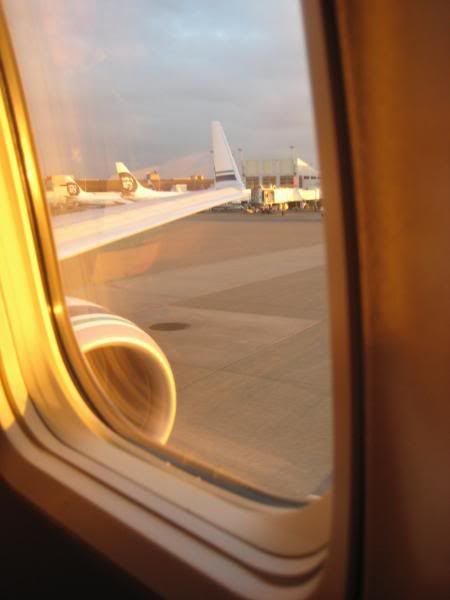 TAKEOFF:
http://www.youtube.com/watch?v=RIAbI3RZvQU&feature=channel_page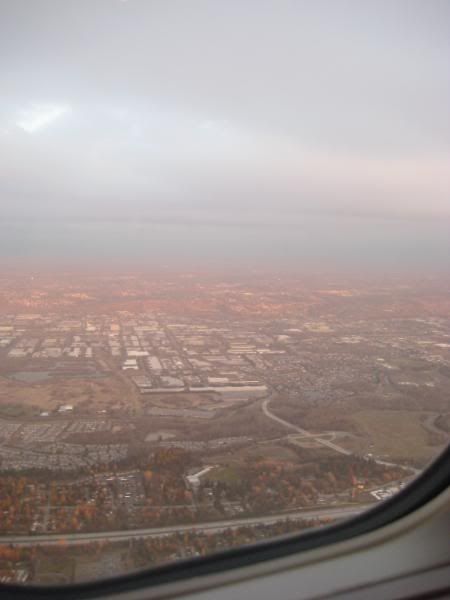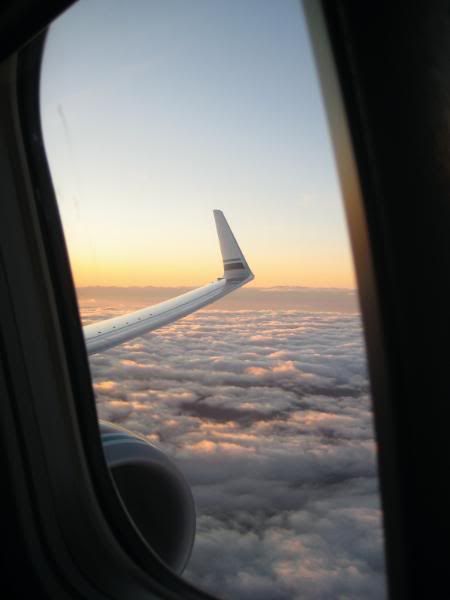 For dinner there was a Chicken Caesar Salad, with garlic bread, and a chocolate, but I knew I would be hungry after so I asked for a BOB cheeseburger from coach, and I had the salad AND burger+chips. There were also hot nuts before landing. The F/A's never left the glasses empty. The food was pretty good, and filling  
The seats were good, because I was used to the ratty 737-400 seats, so these were nice.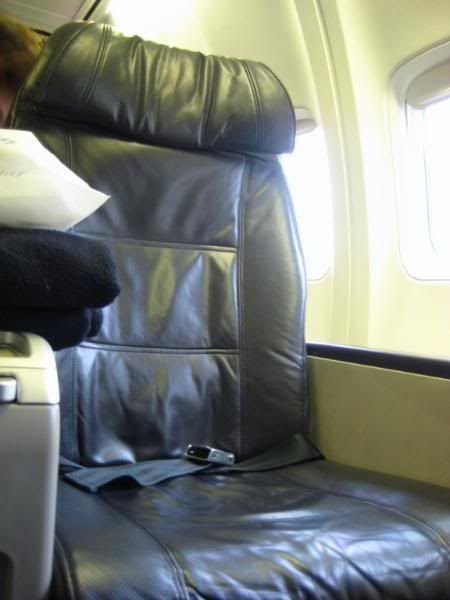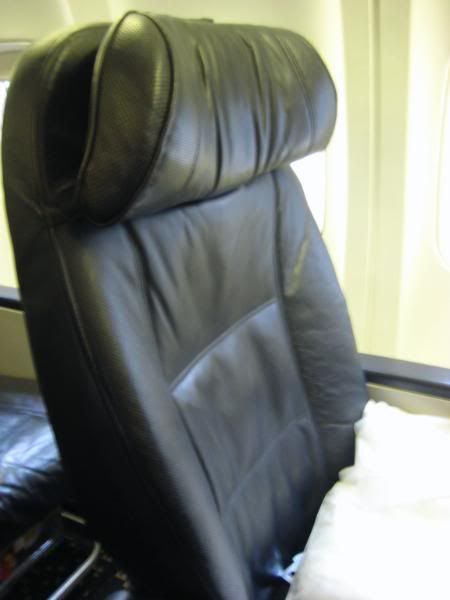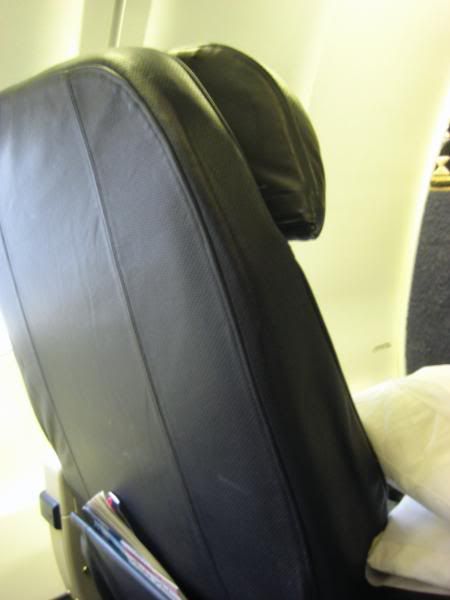 LANDING:
http://www.youtube.com/watch?v=zGjpy7eoVts&feature=channel
I got my bag around 11 PM and left ORD.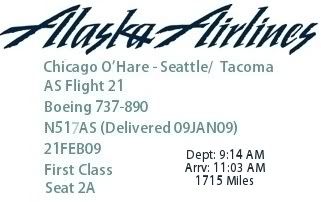 So, I get up extremely early at 5 AM, and look, there is snow everywhere. I call AS, but my flight is on time. My uncle took me to the airport, and I was at ORD by 6:45 AM. The MVP line had no one in it, and so I had my BP in a minute, and my bag was tagged on its way to SEA. I headed off to the slow security line behind a very smelly man (or was it me hahah?  
) At about 7:05 AM I was past security, and I got a coffee at the Charbucks literally 5 feet from the TSA exit. My gate was L2B, and the plane was already there. PRE!!! Boarding started at about 7:20 AM, and go figure all the MVP Golds and First Classers line up on the carpet and do their "dance" when families need to get on early. They are true gate lice! Seriously! No one cares! When F was called at 7:30, I got up and headed down the cold jetway into a backup of MVP Gold's.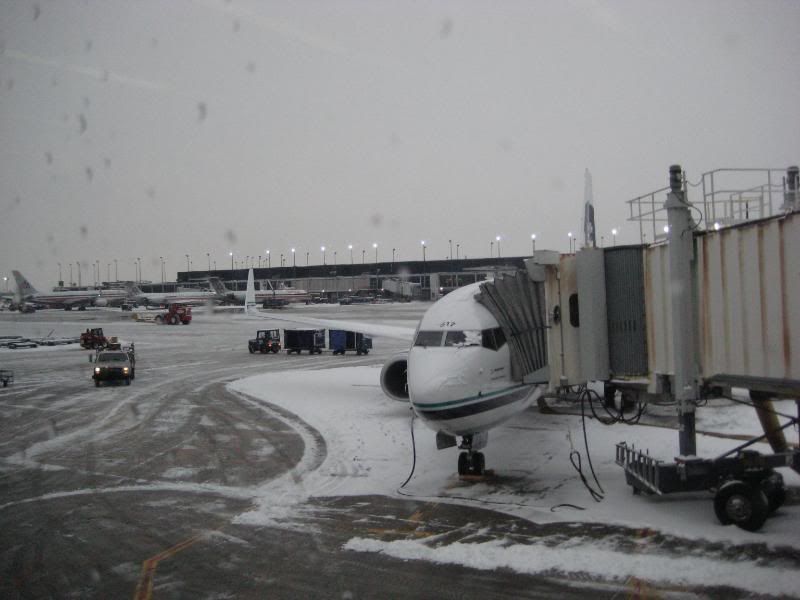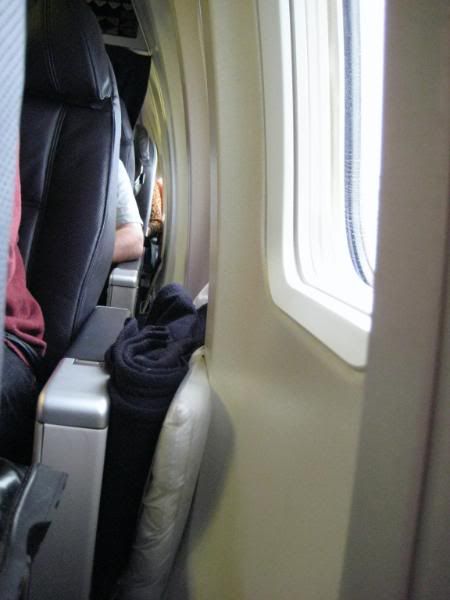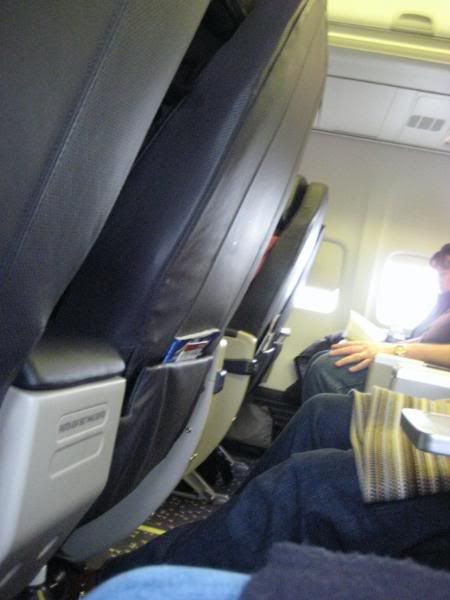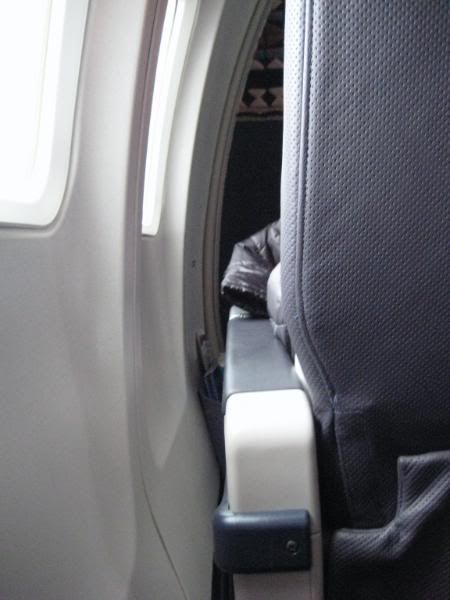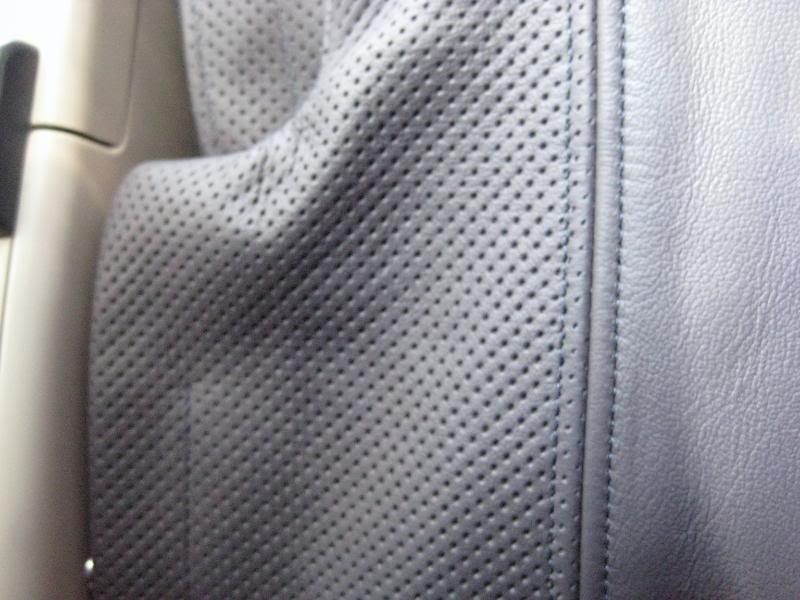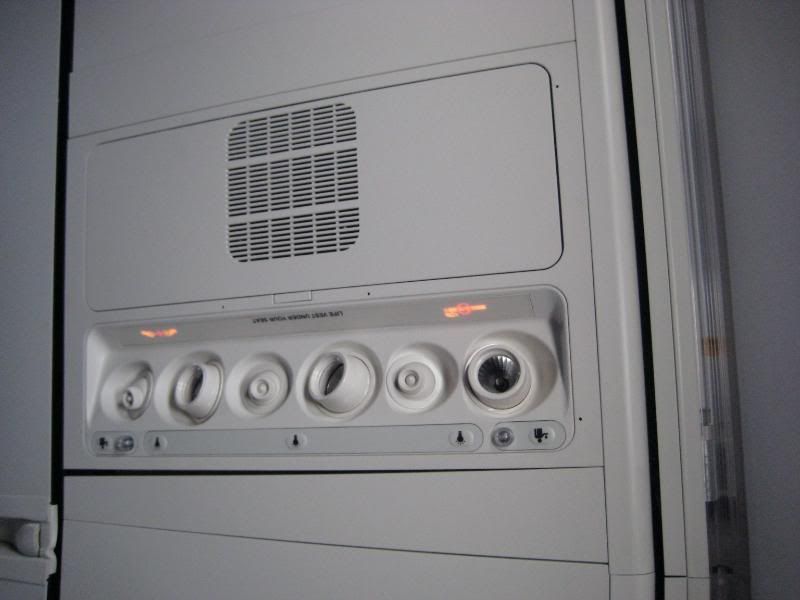 See how new that leather is....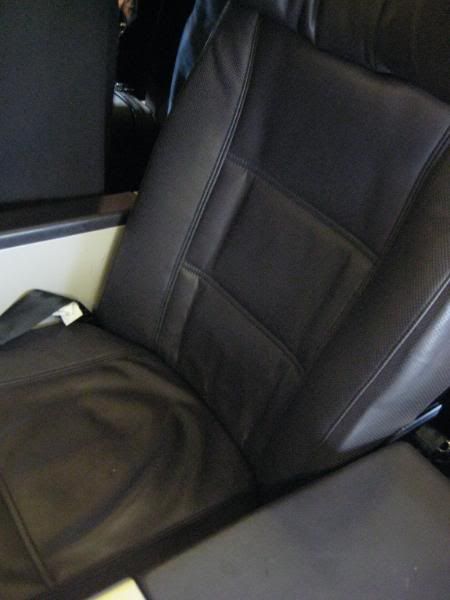 The Y class seat: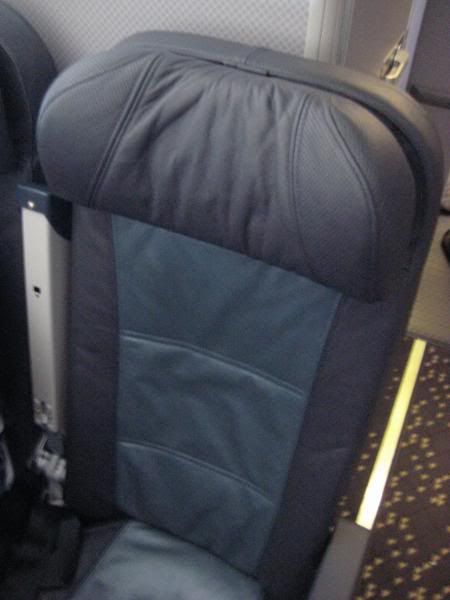 Boarding finished at about 8:05, and then the lav in back had a leaky sink. We waited for maintenance for about 5 minutes, and then we had to de ice. SO, we did! It took quite a while for just a 737-800, and we left late by an hour. Our scheduled wheels up time was 8:16 but we left at 9:14, an hour behind schedule. During this time, the snow really started to come down. We took off on runway 22L.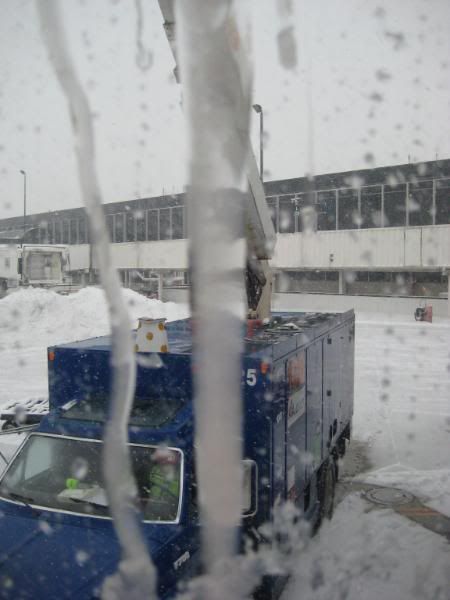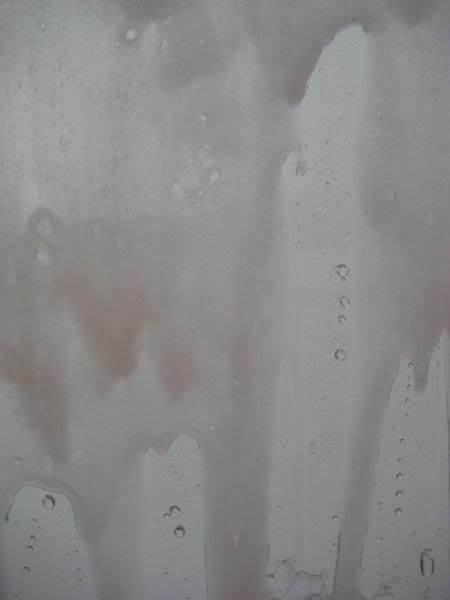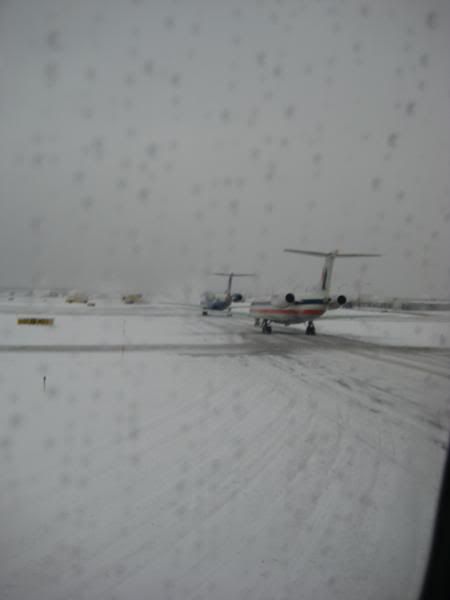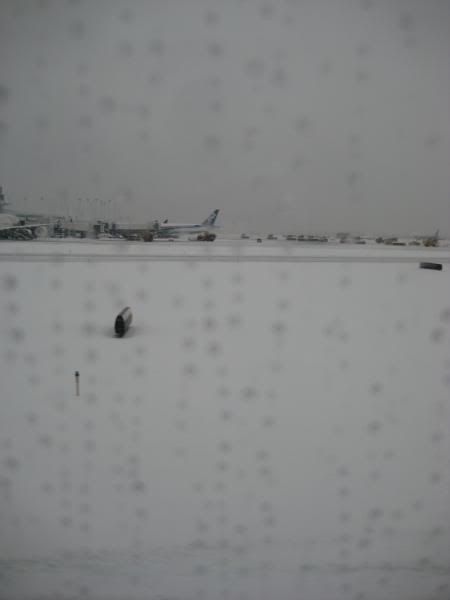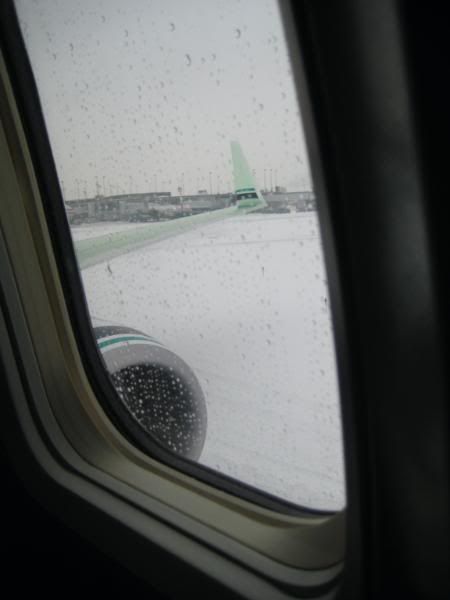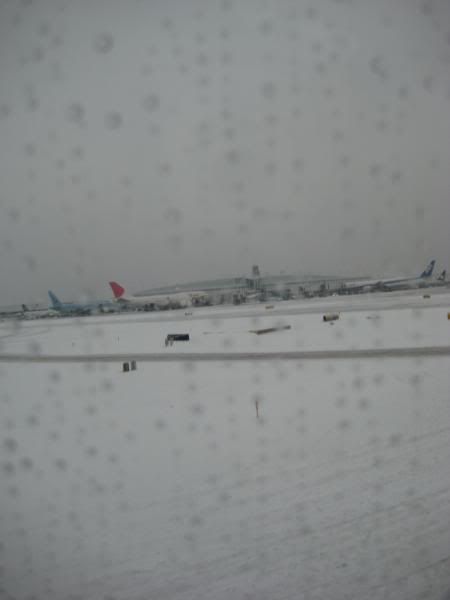 TAKEOFF:
http://www.youtube.com/watch?v=hxGv0G7cWyY&feature=channel
Breakfast was a ham and cheese omeltte with bacon, fruit, and potatoes. I had a coffee and OJ along with it. Breakfast came out about 25 min after takeoff, pretty early.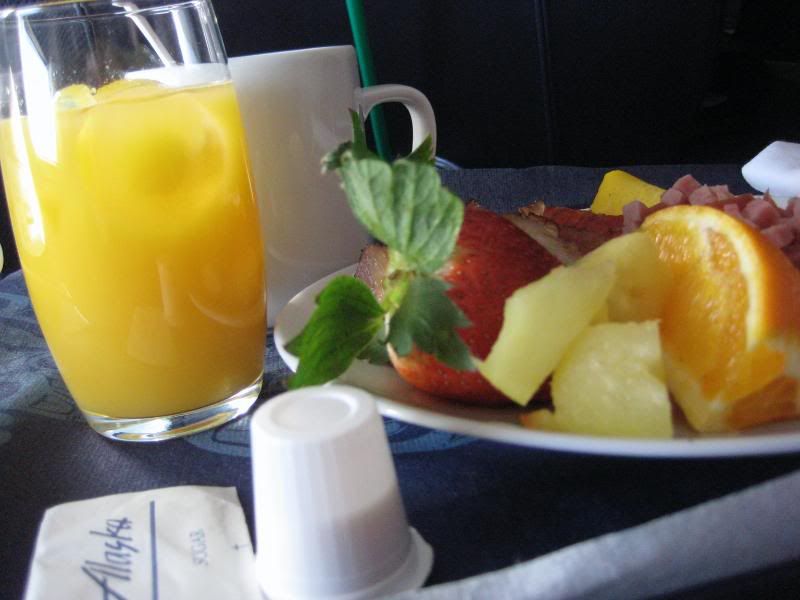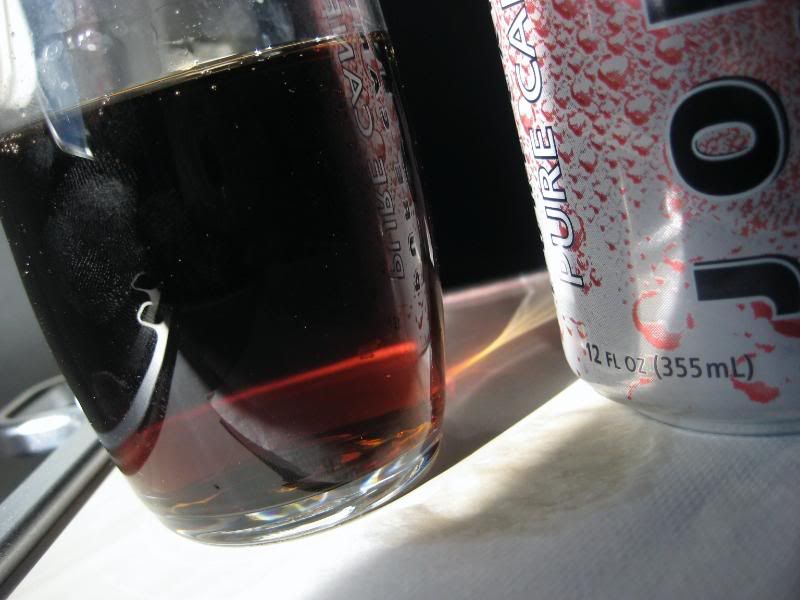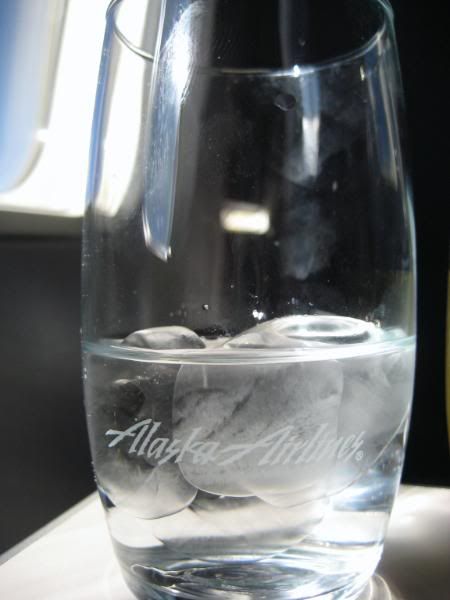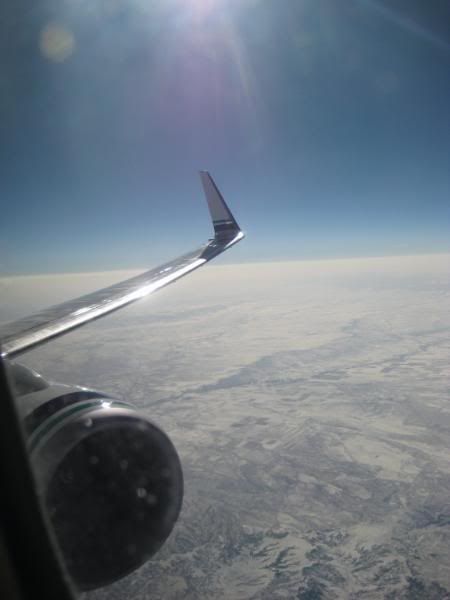 The omelette was decent (ham+cheese), and there were quite a few strips of bacon. I watched some crap on the digiplayer, until it died. I gave up, and went up to the front galley hungry. The FA said all the stuff was sold out in Y, but she did have maybe one anytime picnic pack BOB. So I had one of those. As I was getting it, the FA and I started talking aviation, and then she made me a cool drink in the galley and we sat and talked for 30 minutes, she would leave for a min to refill F drinks, but would come back and show me the galley. Then a FA from coach who's husband is a captain on the Q400 for QX called me back to Y, because he happened to be on board. So, I headed back to Y with my glass in hand, taking evil glares from people  
. I sat down in the last row of Y and the FA's husband and daughter were in back. We talked about the industry and such. The little girl was so cute! She even helped with the trash pickup in flight!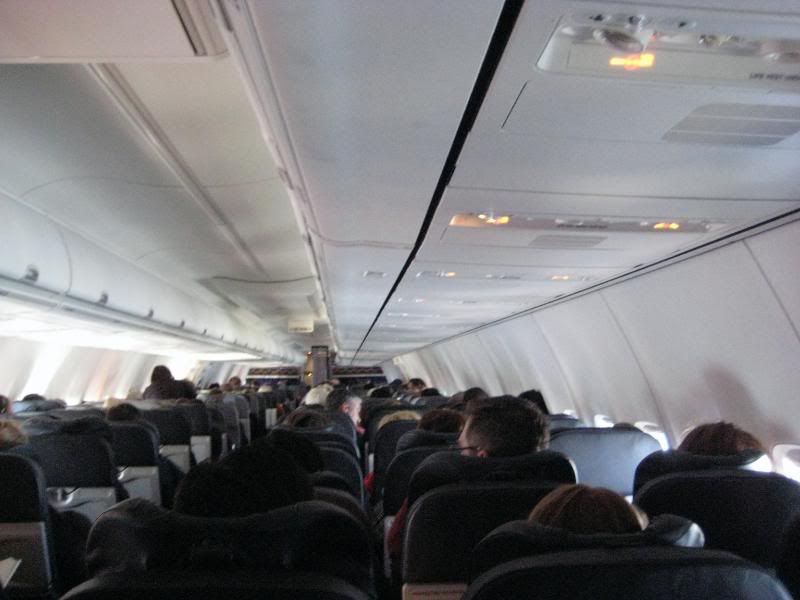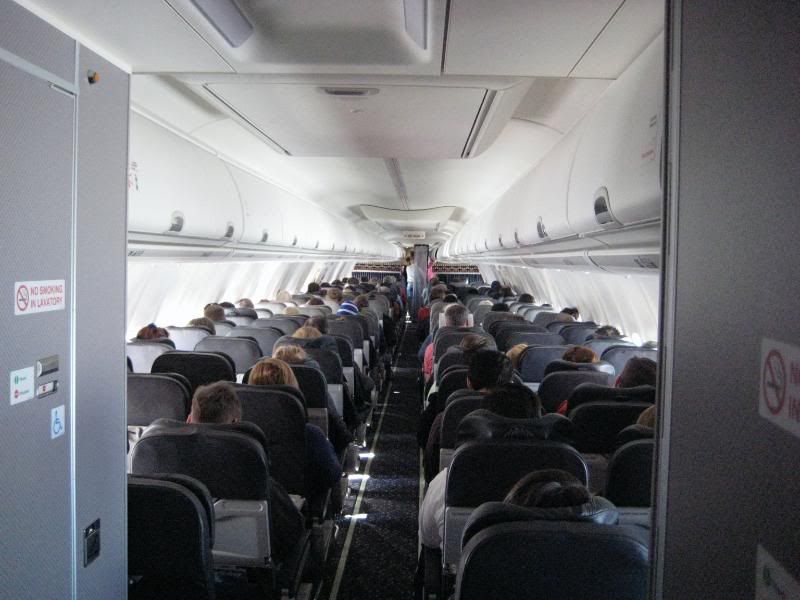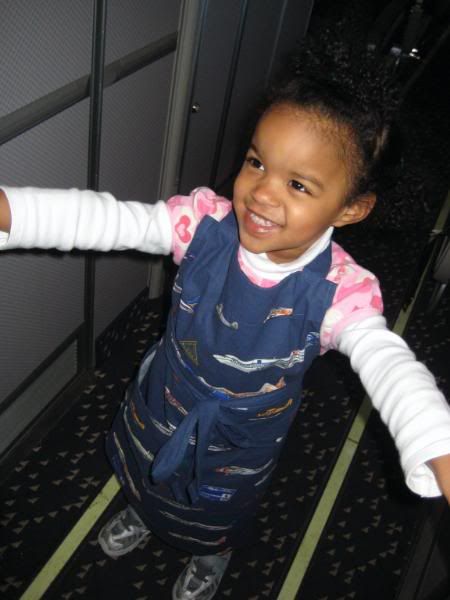 Awww I then talked with the FA's in Y and we were having a party. I went back up to F to get some hot nuts and brought some back for the captain, the FA's and me.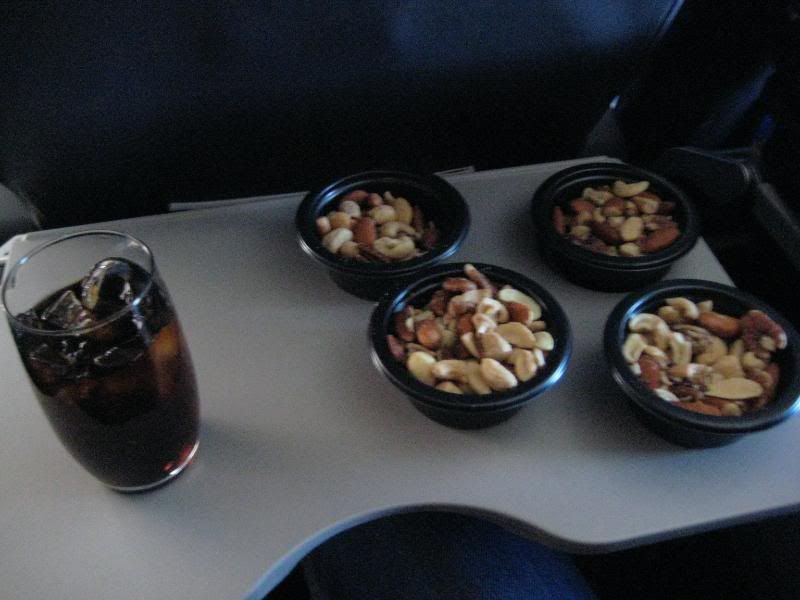 Haha there were even more angrier glares at me as I walked back to Y with the F stuff.
Well, I got a huge bag of snacks, and ate those too.
Sadly, before I knew it, we were descending through the Cascade Mountains into SEA. I ran up to F about 15 min before touchdown, gathered my stuff and got out my camera.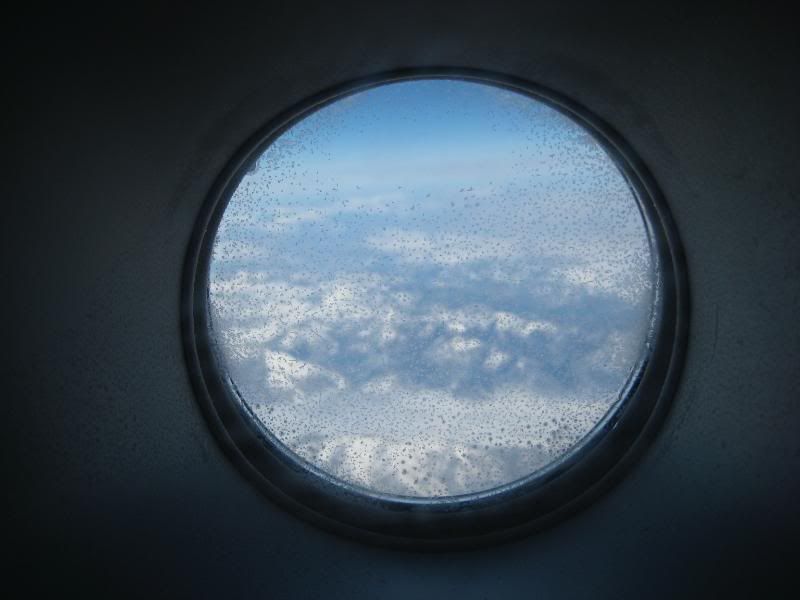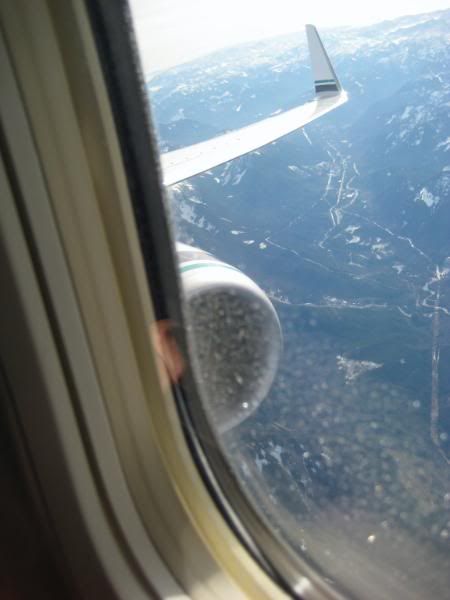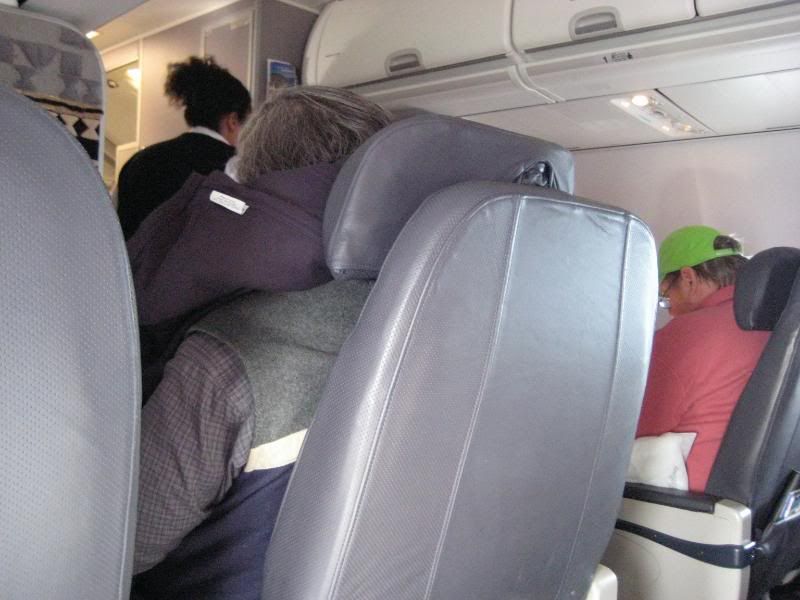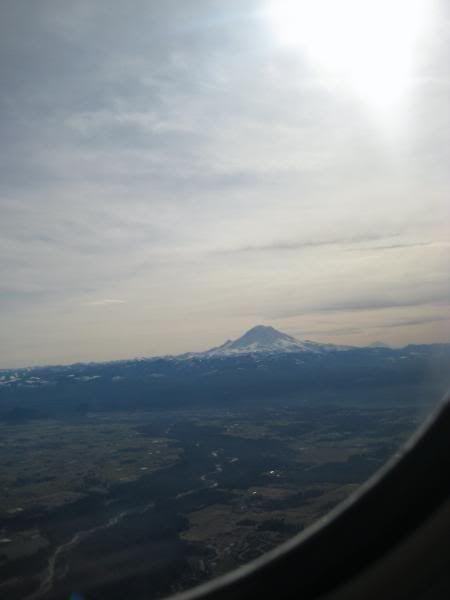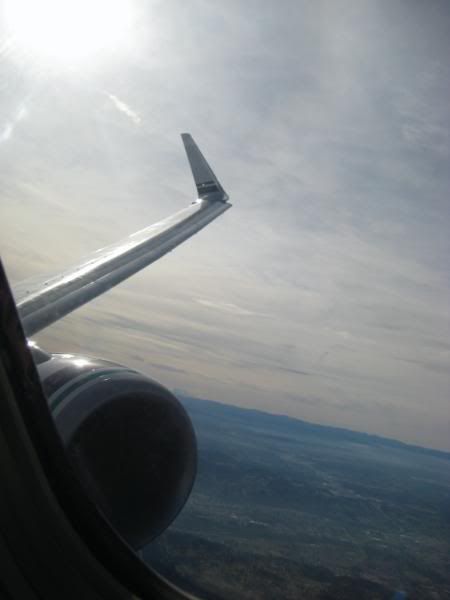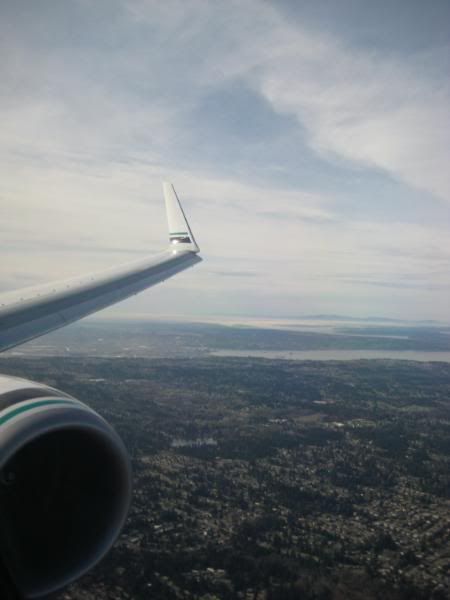 LANDING:
http://www.youtube.com/watch?v=iq7qlB-5hTI&feature=channel_page
The landing was on runway 34C, and we taxied into gate D1, but we had to wait 10 min for an agent to bring the jetway to the plane which didn't help with the passengers who were cutting it close on connections. I was off the plane at 11:15 AM, late from the scheduled time of 10:34 AM.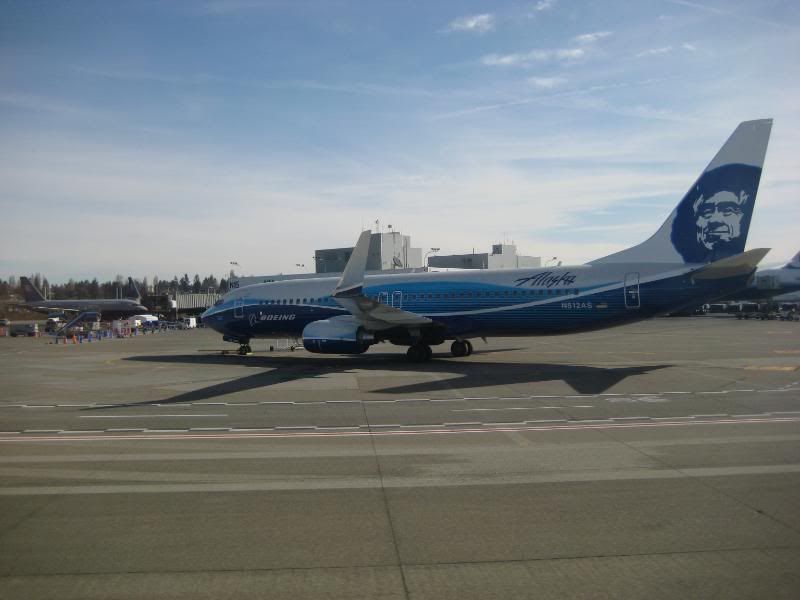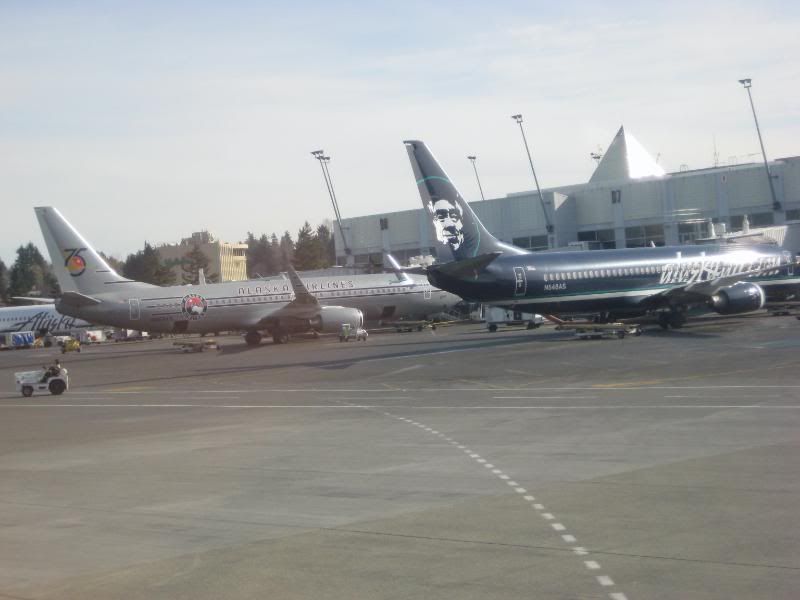 I soon headed off to baggage claim and picked up my bag and went home.
These were some very good Alaska flights. I really do love flying on AS. The crews on AS really make the difference. I recommend them over UA on this route by a long-shot.
Thanks for reading, and please leave feedback.
Thanks,
UAL757
[Edited 2009-02-22 08:58:32]