Hello !
Trip report of a january travel, one of my favorite route, Paris to Montreal !
After flying with LH & AC via FRA, LX via ZRH and LH via MUC, this time I choose an Air Canada flight via Toronto. I wanted to try flying with an B767 and an B777 ! A first time on board this aircrafts, and my first travel with my new Senator card !
After a short bus ride with Roissybus from the Paris Opera, I arrive directly in the terminal 2A. Terminals 2A and 2C have the old CDG conception and used for long distance flights. If the terminal 2C have been completed renovated, terminal 2A look very old ! Perhaps beacause AF don't use anymore this terminal ! It was also the first time I used this terminal.
At this season, the trafic is very, very quiet ! Fast check in at the dedicated *A Gold counter, and not at the Business class counter. After a long waiting time at the police control, only one police officer for all the departure of the terminal with boardings AA CO TN AC and some others, I proceed to the safety control and discover the boarding area. How to say... It's more a narrow corridor than waiting area ! I can't imagine the situation at the peak season !
Thanks my Senator Card, corresponding to the *A Gold statut, I proceed to the Maple Leaf lounge, located in the recent satellite of the terminal.
Nice place... but without window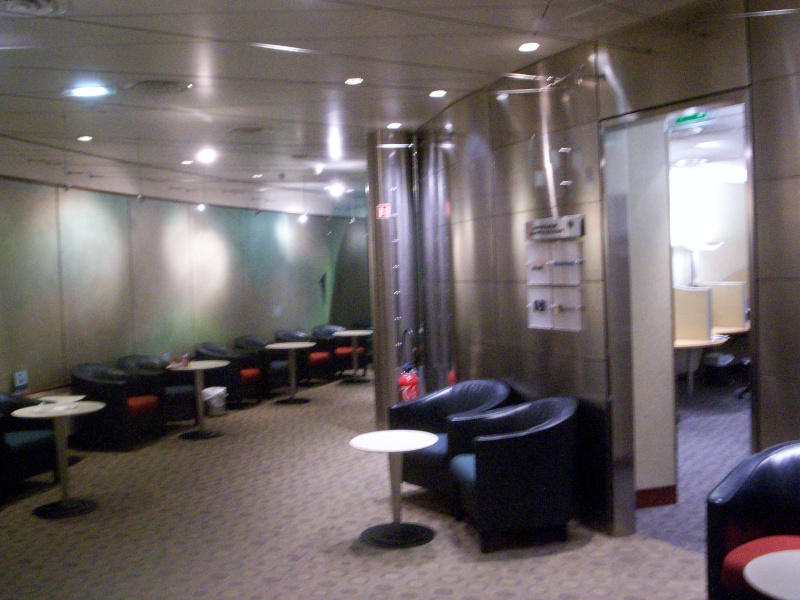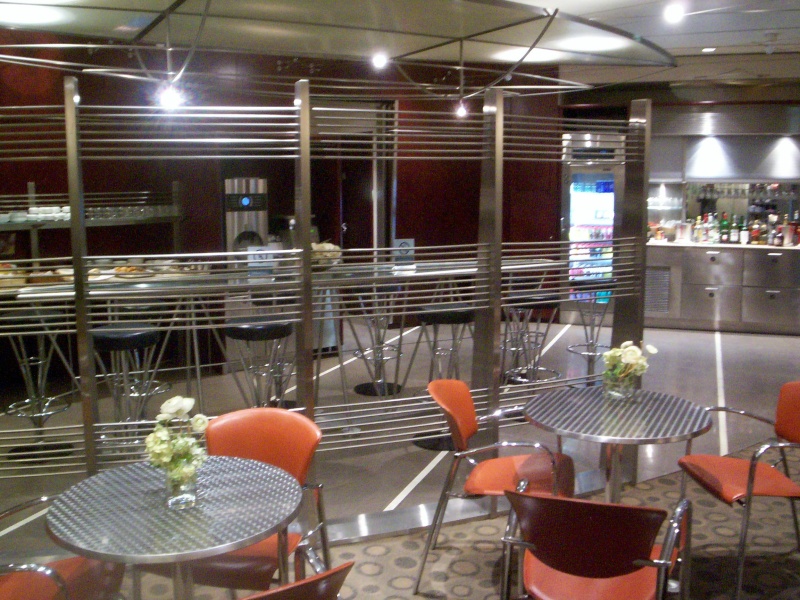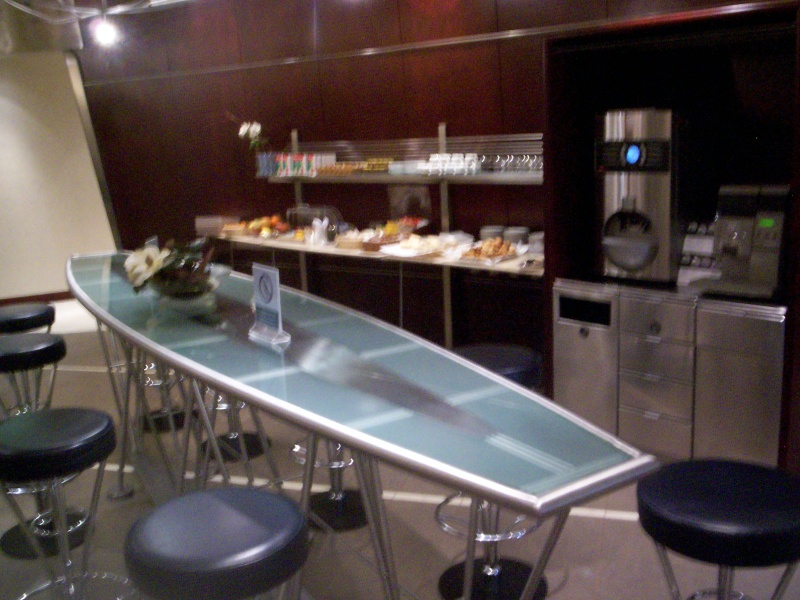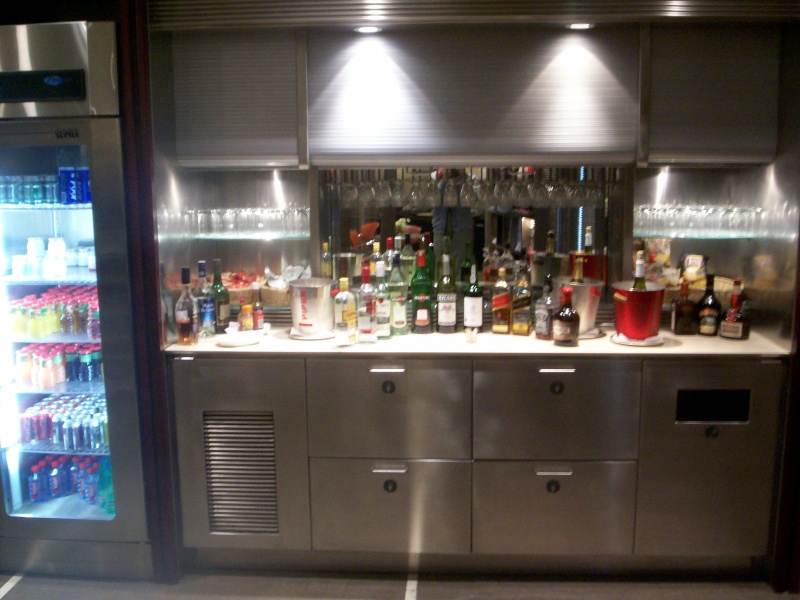 It's breakfast time !
It's now boarding time, with priority acces. My first time a board a 767 !!! I find the configuration 2+3+2 pleasant... the load factor was very low... I didn't count, but probably arround 33% !! very low for a such flight !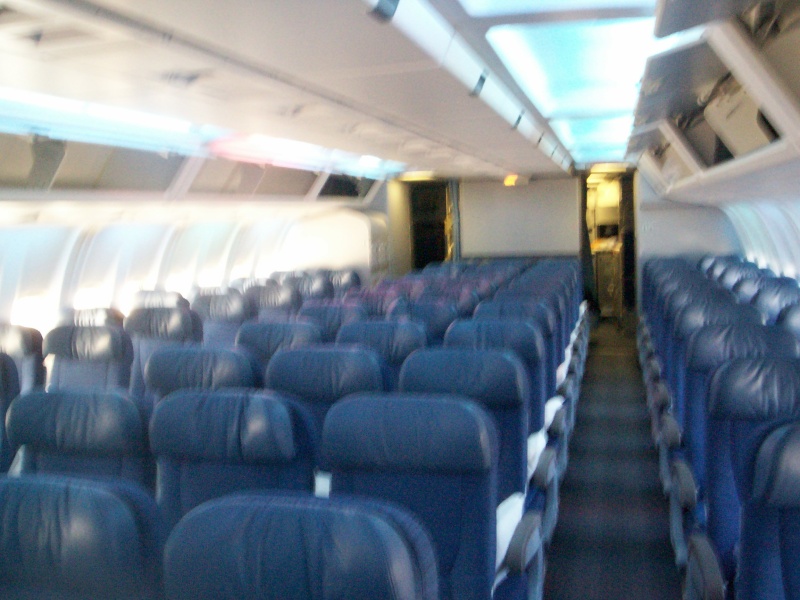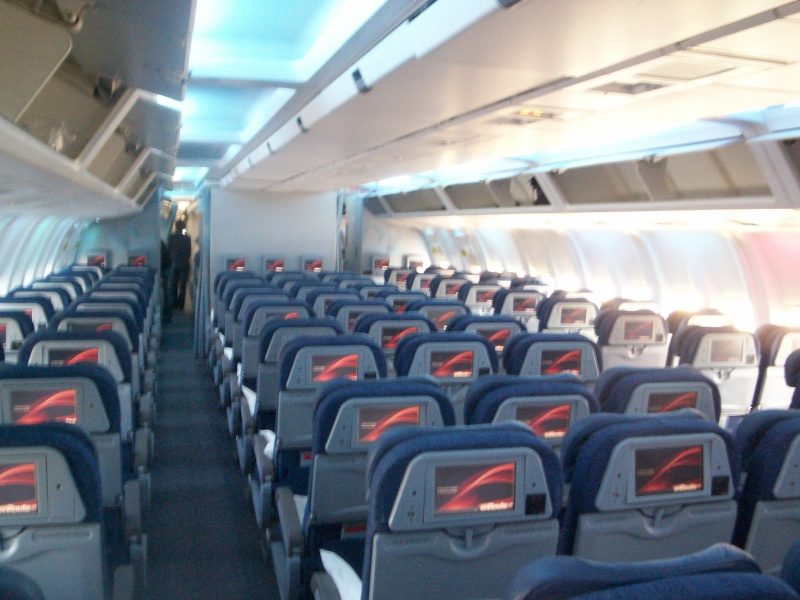 After boarding, taxi to RWY 09R on the north of CDG... Just after take off, left turn and a view over CDG airport !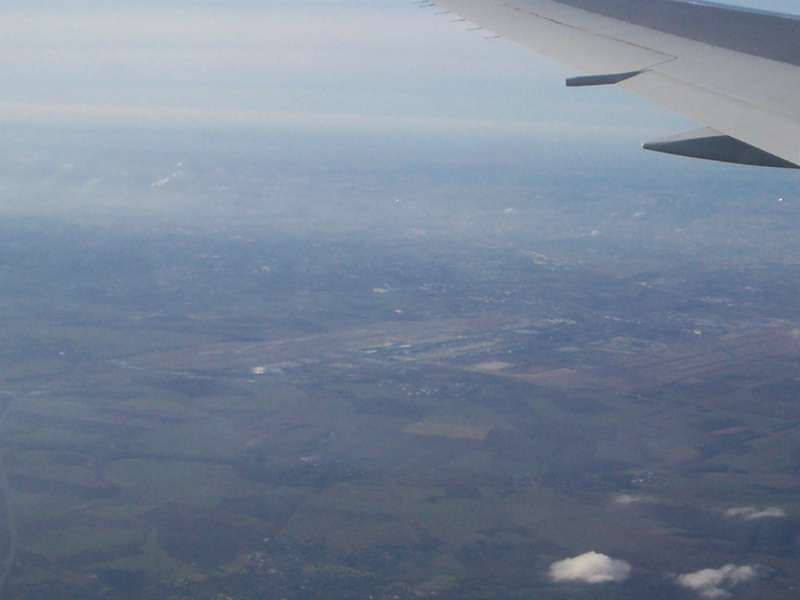 Welcome drink and happymix !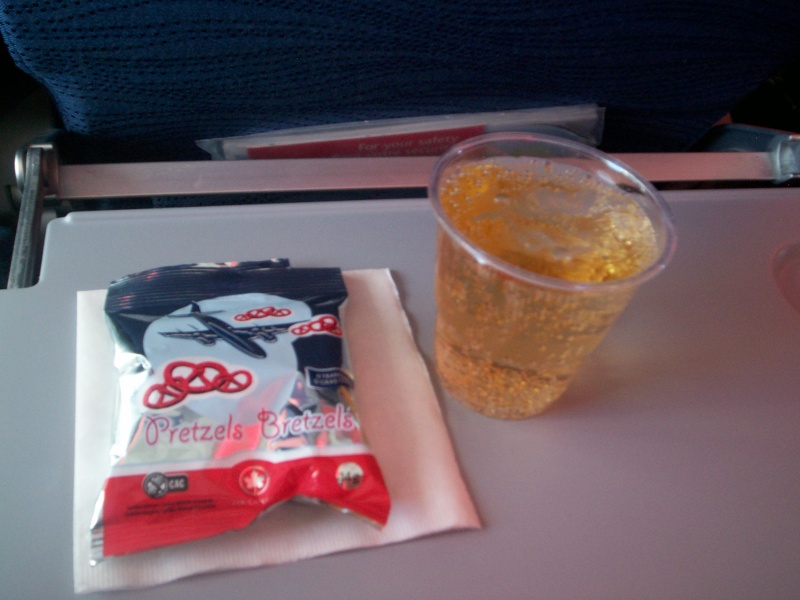 After come the meal. Not very copious, but taste good !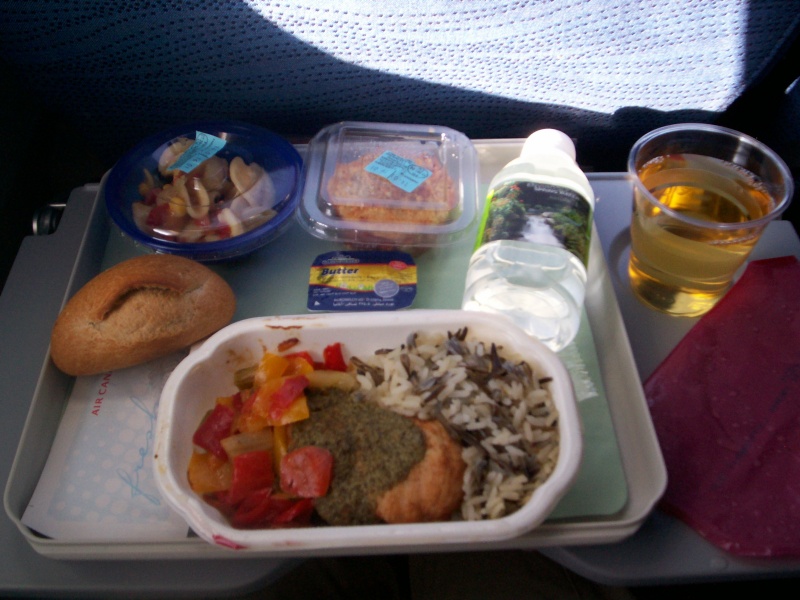 After a quiet Atlantic crossing, we are flying over Canada !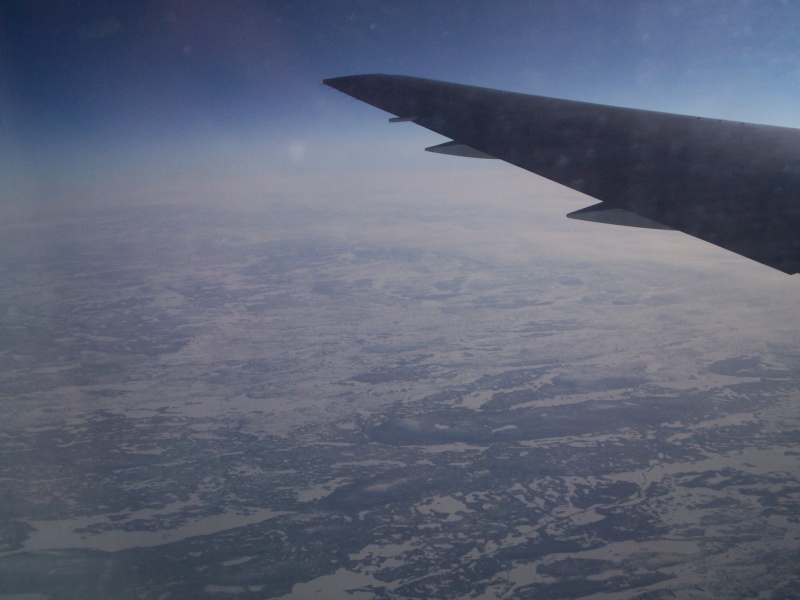 Snack before arriving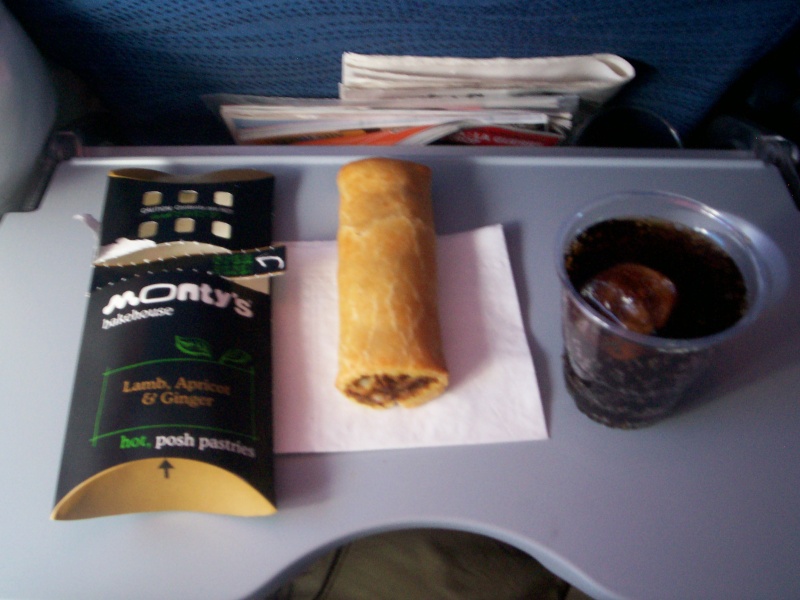 The iced St Laurent River
We are now approching Toronto. The Airshow system is very good !!
My First Atlantic crossing of the year, and the 15th of my life !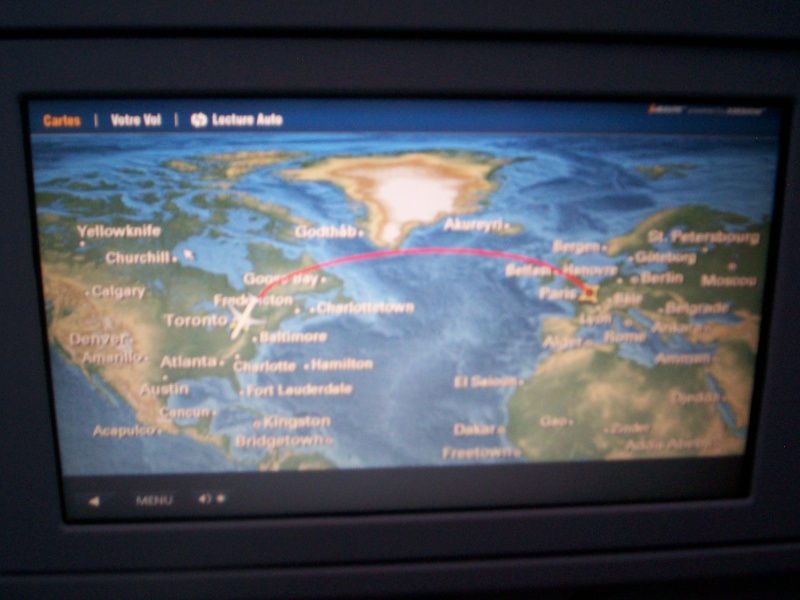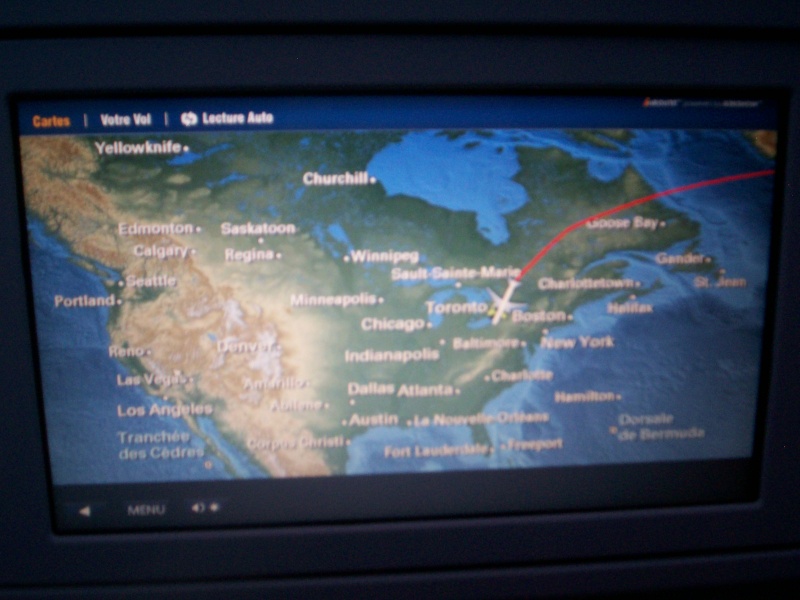 Cabin crew, prepare for landing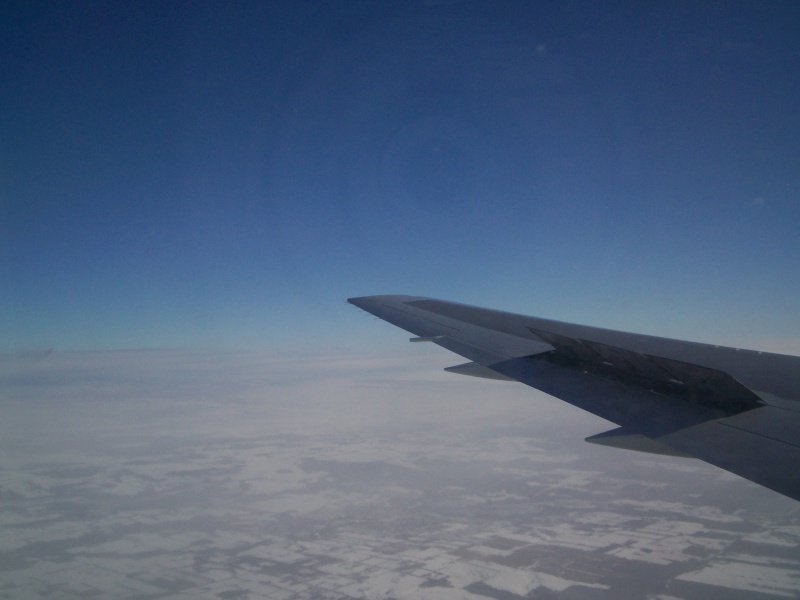 After arrival in the nice terminal 1, I proceed to the police and custum control. I know that my english is not perfect... but it was very hard to understand the officer !! And no service in french propose on this bilingual country !! Surprising !! I proced then to the Mapple leaf lounge of the domestic terminal, before flying to Montreal. Very nice and big, a lot of people ! The restauration was very good, with a salad bar and very tasty cookies !!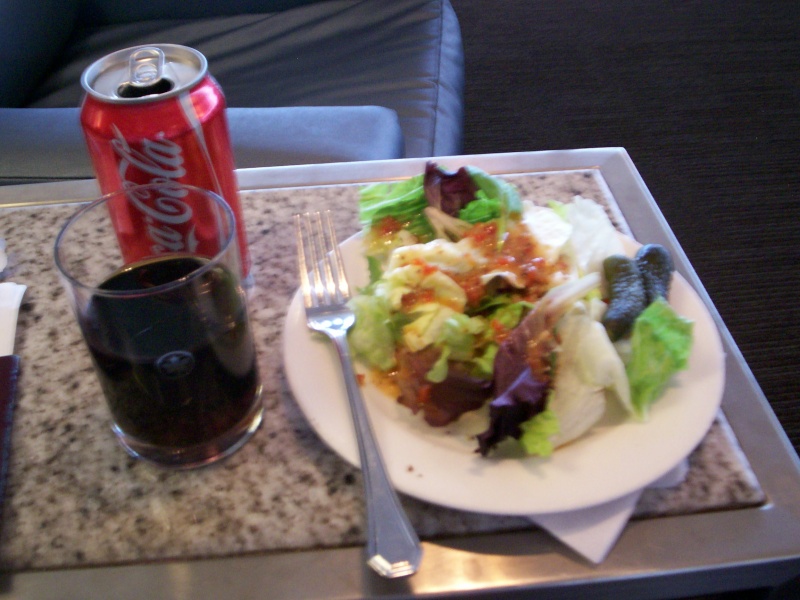 I'm still surprising at USA/Canadian Airport ! Commuters like this Dash 8-100 at the gate and no bus boarding !! It's extremely rare in european airports to see such aircrafts at this positions !
Very nice E-jet to Halifax ! I must try this one !!
Is jazz an agricole compagny ?? Is Pearson a farm ?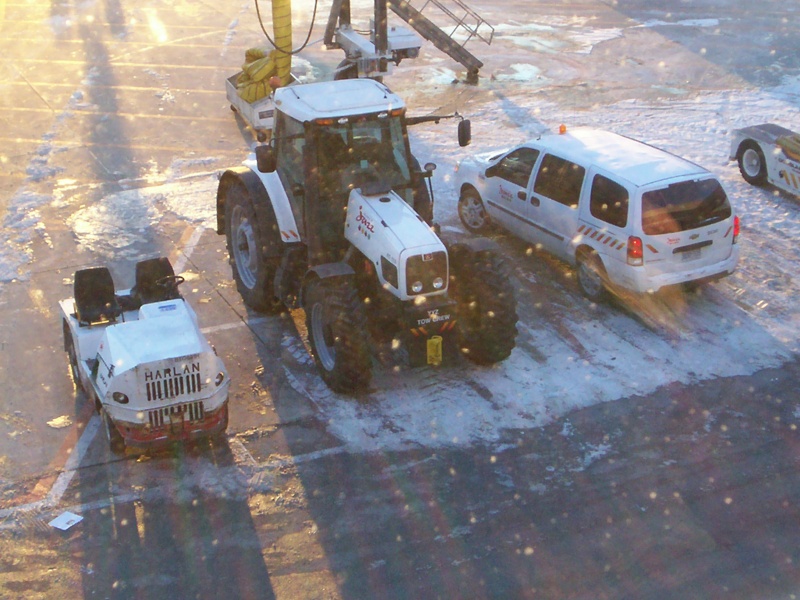 Air Canada A320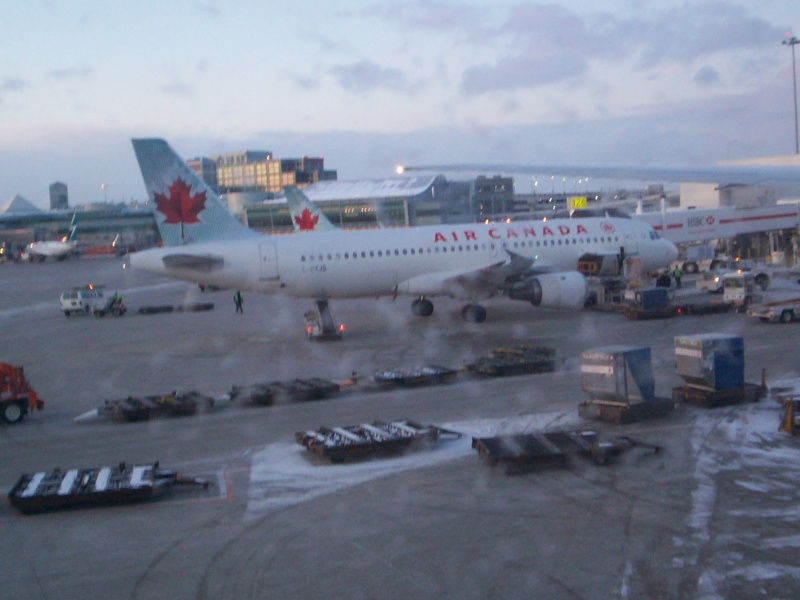 Our B777 is arriving at the gate, just a few minute before boarding time !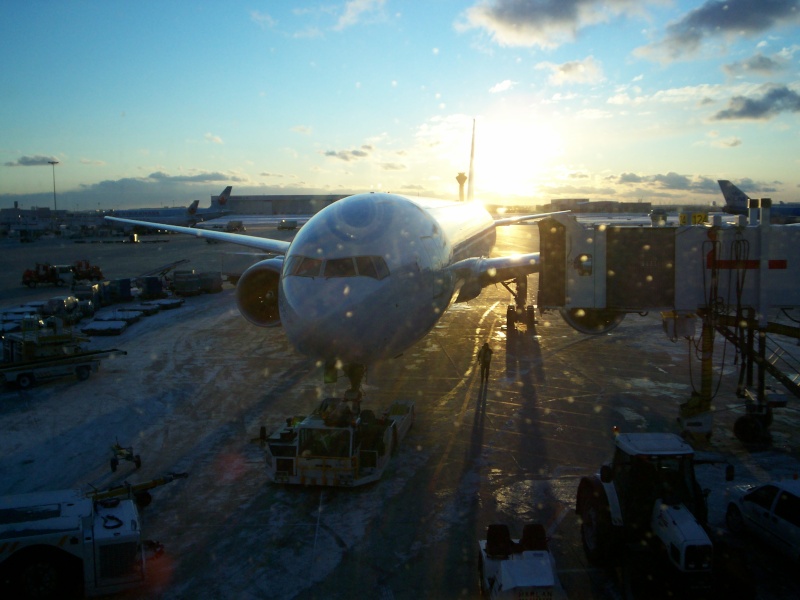 TUIfly Boeing 737-800. Some aircrafts of this German Airlines are operating at the winter season for Canjet, a Canadian charter airlines.
CRJ 705 of Jazz. I find the logo of Jazz very nice and the differents colors original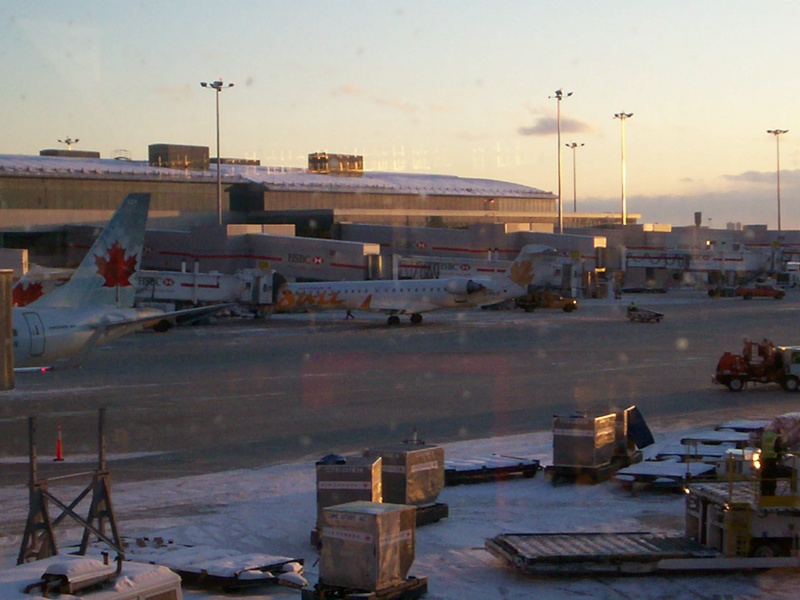 AF A340-300 starting to Paris CDG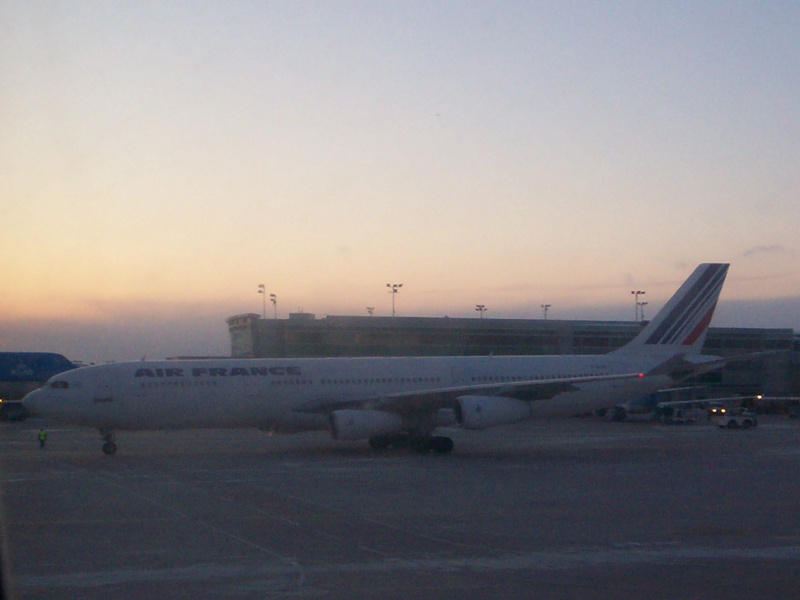 Westjet B737. This is a local operator, mostly on domestic flights but also some transborder flights to USA and some holiday flights to Caribean. They are the only competitor with AC for many Canadian destinations !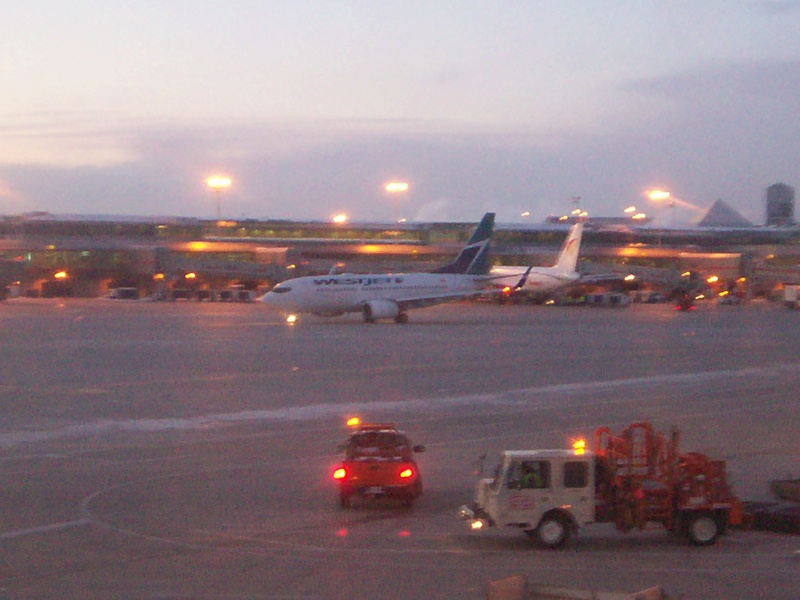 Beech 1900 of Air Alliance operating for Air Canada
The flight to Montreal was very quiet, but with one hour delayed. Something surprising : at the "priority boarding call" for passengers in business class, Aeroplan Elite/Elite+ and Star Alliance Gold, arroung 1/3 of the passengers proceed to the gate !! The B777-300 was fast totaly booked, even if on this line there are a flight every 30/60 minutes all the day !
After one week in Montreal with a lot of snow, time is now come for the return flight to Paris. Normaly my flight was operated with a B777-300, coming from Paris, but the aircraft was change. A A330-300 was operating today, probably the aircraft coming from LHR or FRA. It was the A330 with the Star Alliance colors, the only with the new AC interiors.
Take off !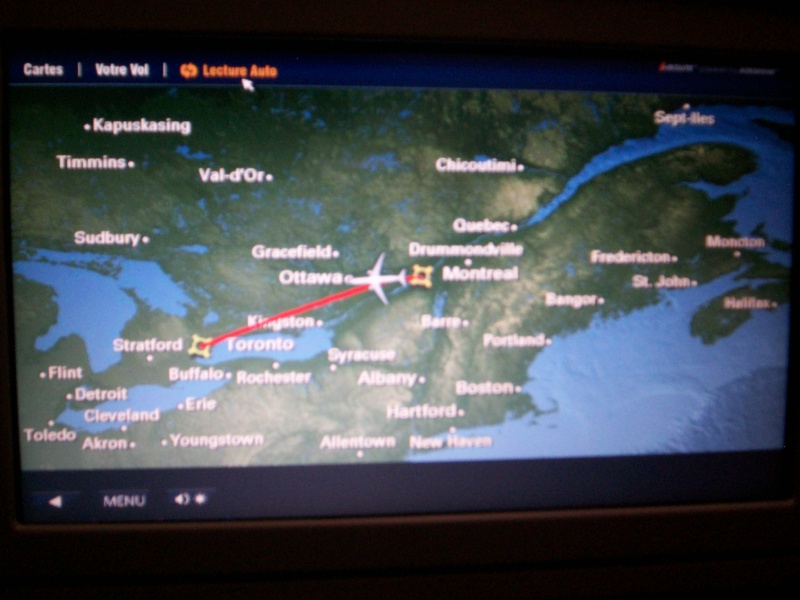 Extra service on this line !! A happy mix is also offred with the drink ! Normaly on domestic/Transborder AC flight, only the drink is offred, you must buy everthing else, even on a 6 hours flights like YUL LAX or YVR HNL !! Crazy and choking, specially for a major airlines ! I can't imagine that in europe!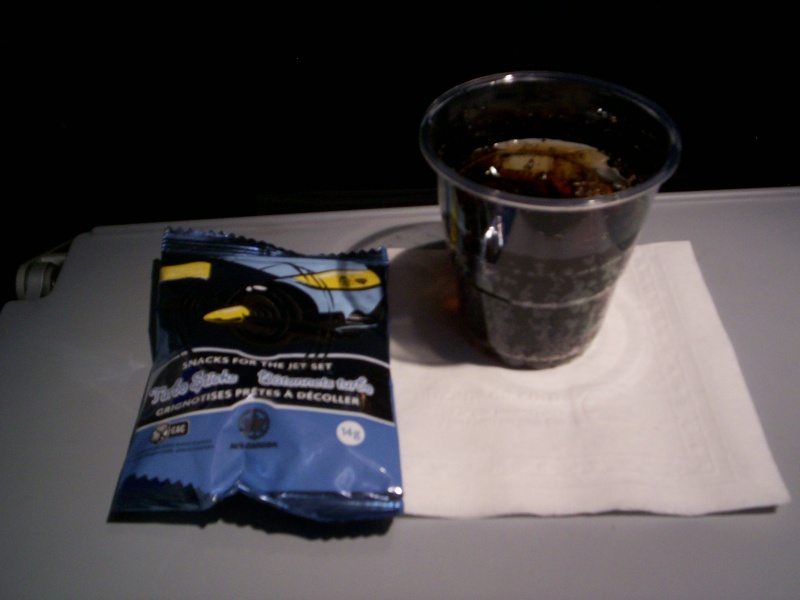 A short domestic flight on the "Rapidair" line !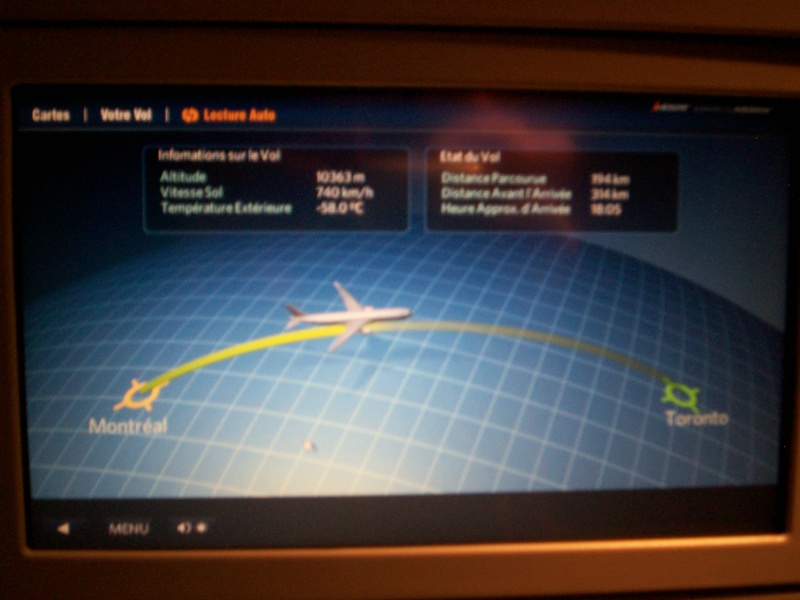 Enough connecting time to visit the Mapple Leaf lounge in the international terminal of Toronto. A small salad before flying. This lounge are a very good point of Air Canada !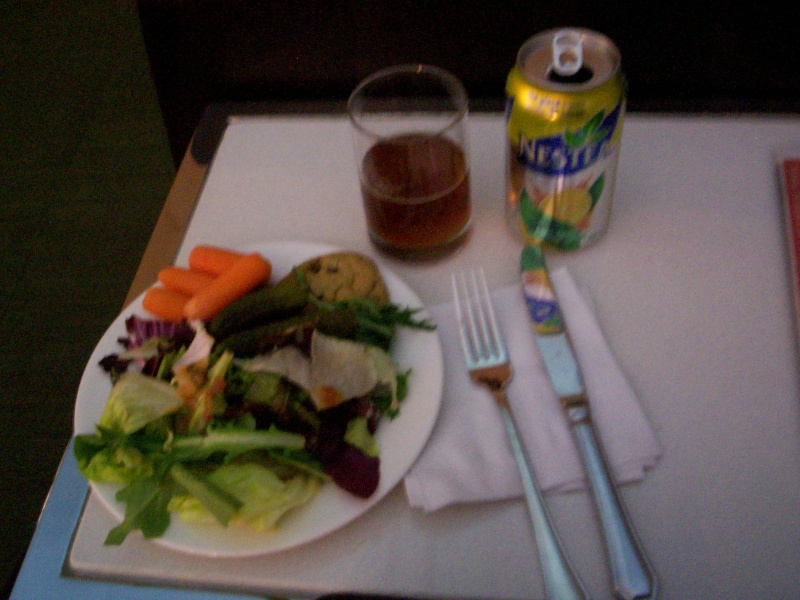 Our B767-300 is ready at the gate. Like for the inbound flight, the load factor was very low. I can understand that it's low season, but it's a litlle worrying for the Airline. The economic crisis must be very hard !!
Lunch served just after take off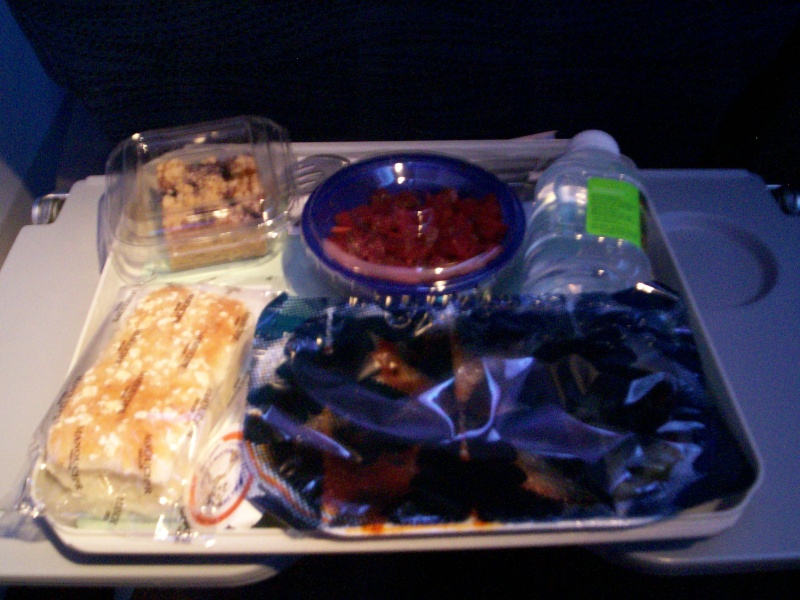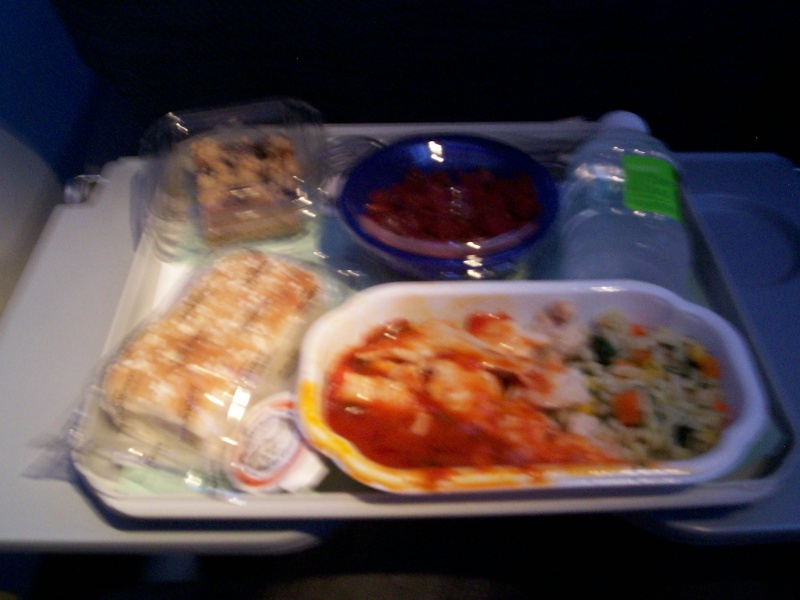 After a quiet transatlantic crossing, we are approching europe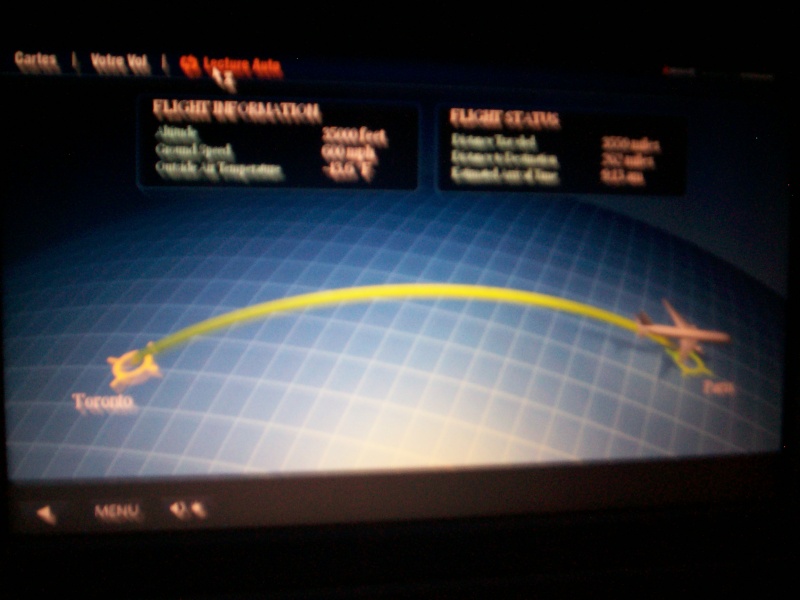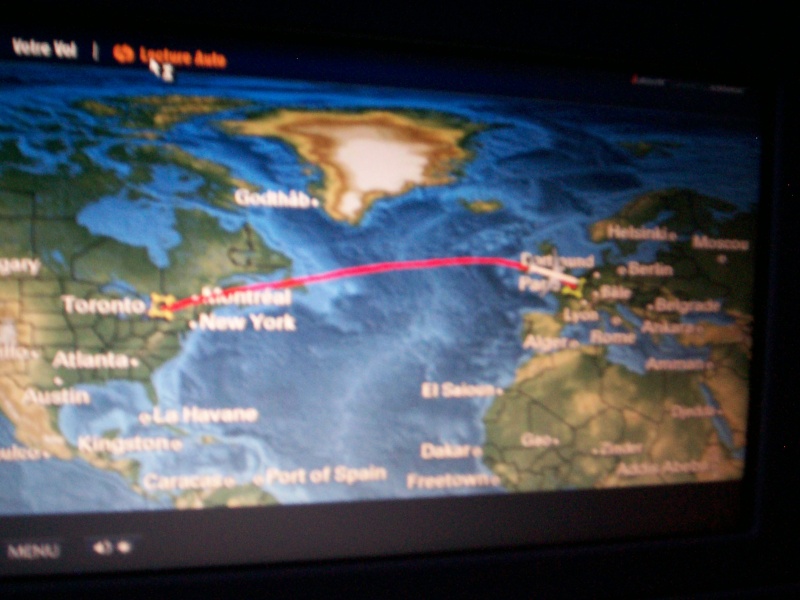 And fly over UK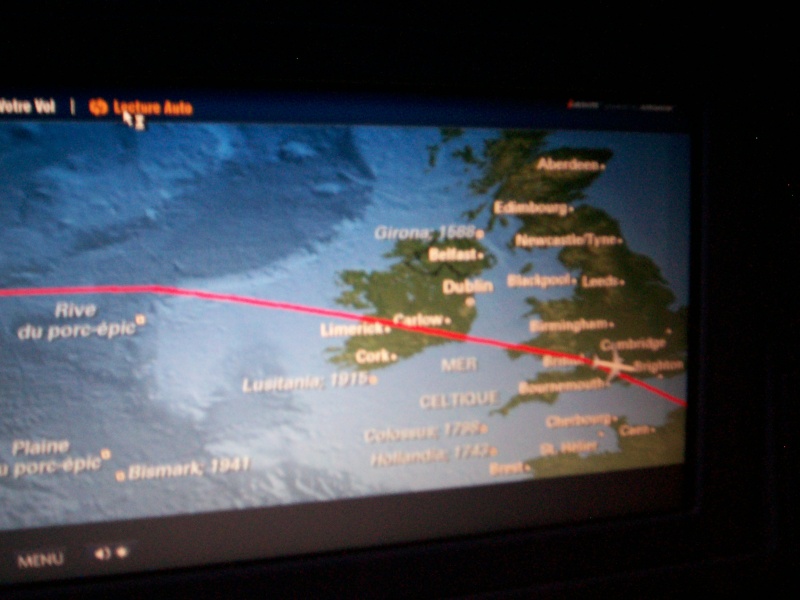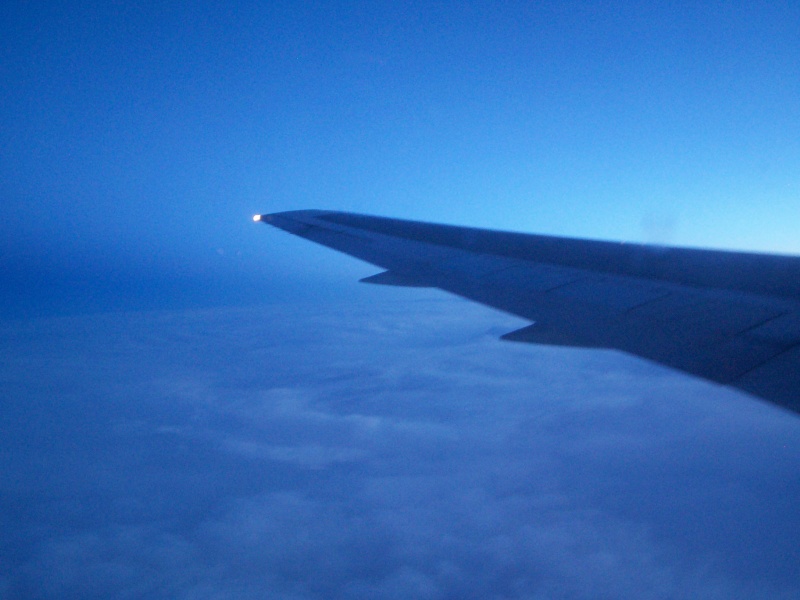 A very small breakfast is served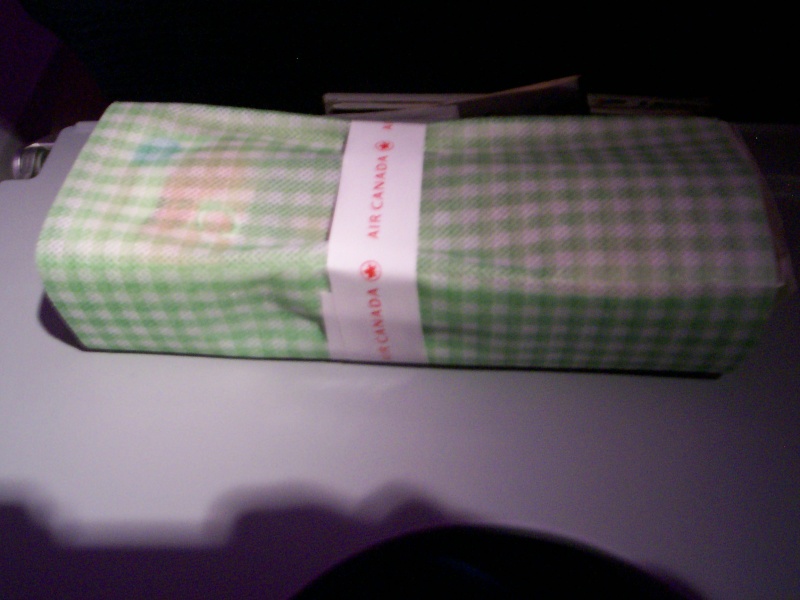 Fly over the Channel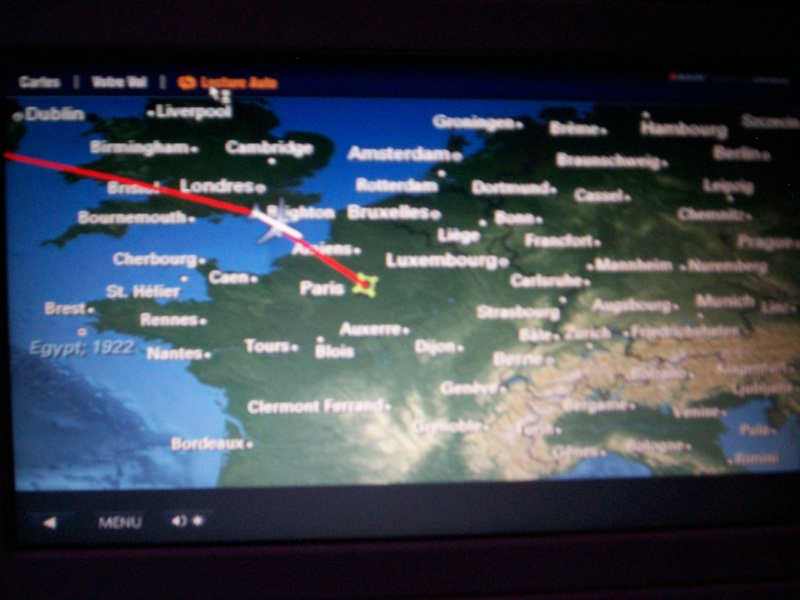 Ready to land at CDG, with a very bad weather !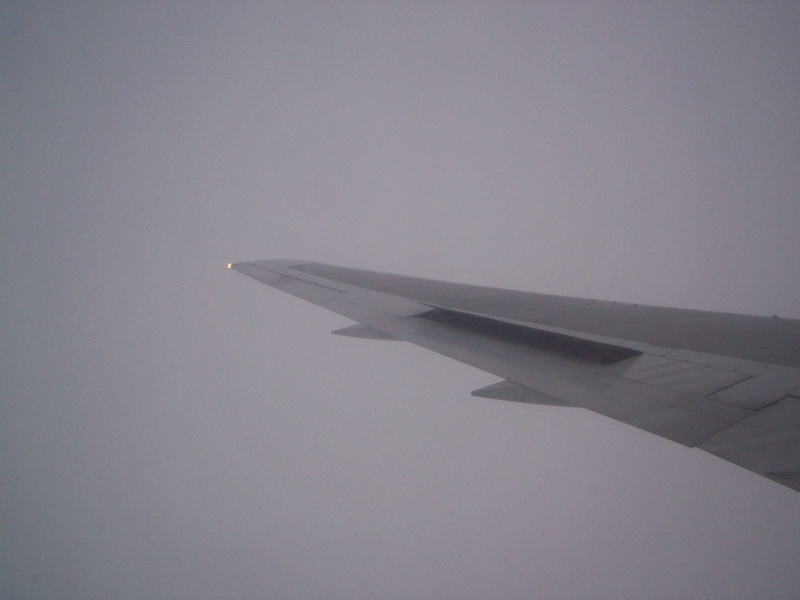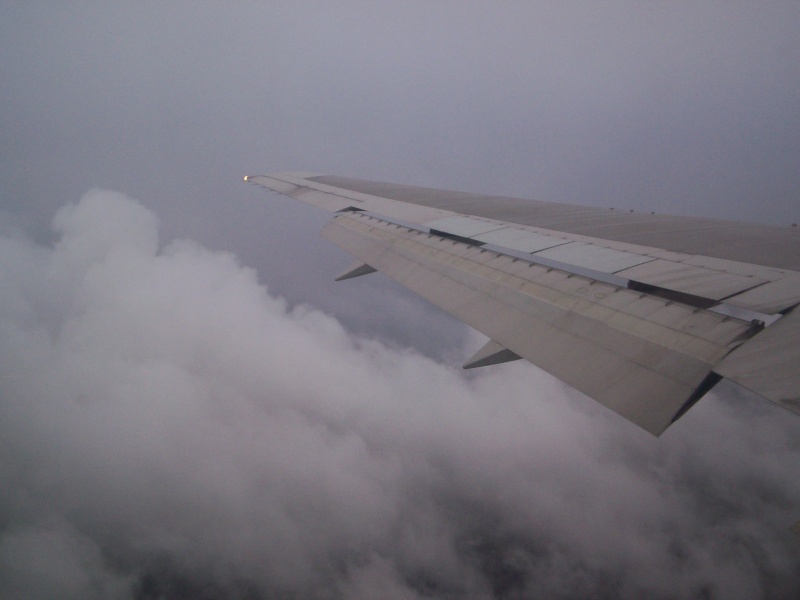 Landing RWY 27R, parking at the satellite near terminal 2A.
It was a very nice experience. The IFE system of Air Canada is really great with a big choice of films. It was my first flight on board B767 and B777. There are good aircrafts, the seat configuration 3-3-3 at the B777 is not the best. I think that I will continue to choose flying on board A330/A340 !
Thank you for reading this trip report.