Air China Beijing to Harbin, B777 Economy outbound, A330 First Class return
Me and a couple of friends decided to go up to Harbin in North-eastern China for the World famous Ice Festival. We planned to fly up just after Chinese New Year (when the fares are really cheap), and then return by overnight train (12 hours). I did a similar trip a few years ago, and it was really good, so I was looking forward to going back. This trip was the day after I got back to China from Thailand (
Egyptair Business Class from Bangkok to Beijing
), so I was going to be experiencing a change in temperature of +30C in Thailand, to -20C in Harbin in less than a day. Brrrr!
Air China had a good selection of flights leaving throughout the day. I wanted the 0840 departure as it was a B777 as apposed to the other morning flights that were all narrow bodied, and my friends acquiesced to my bizarre (to them) request.
At 7am it was quite hard to find a taxi as most cabbies were on their New Year holidays still. We eventually found one, and made the trip to the airport in good time, mainly due to the lack of other cars on the road.
Terminal 3 was fairly busy this morning, but we were checked in without too much difficulty. There weren't any window seats left, but I did end up in a central row of five on my own, which was nice. Security was a bit congested, but by the time we got though, boarding was announced, and we were soon onboard.
Beijing Capital (PEK) – Harbin (HRB)
January 2009
Scheduled: 0840-1020 (1h40m)
Actual: 0923-1045 (1h22m)
CA 1643, Economy Class
B777-200 B-2063
After a bit of delay when we sat at the end of the runway for half an hour without any explanation, we were off, heading up North. As this was a relatively short flight, we were only served a hot meat roll, which was actually pretty tasty. Chinese tea was flowing plentifully, and I took the opportunity of not having a window to lie down and get some more sleep as I was a bit tired from my Thailand adventures still.
We didn't make up all of the delay, so landed nearly half an hour late into Harbin International Airport. As soon as we stepped into the jetway, almost everyone in the departure lounge heading back to Beijing stood up, expecting to board straight away – a very Ryanair moment!
Luggage took quite a while to get to the carousels, so we didn't make our way outside until nearly half past eleven.
A few pictures of Harbin, the Siberian tigers and the ice festival: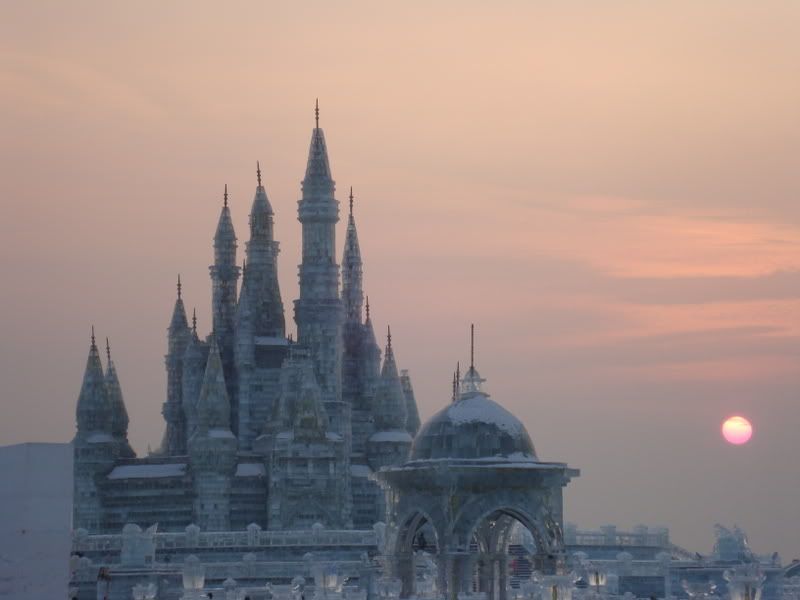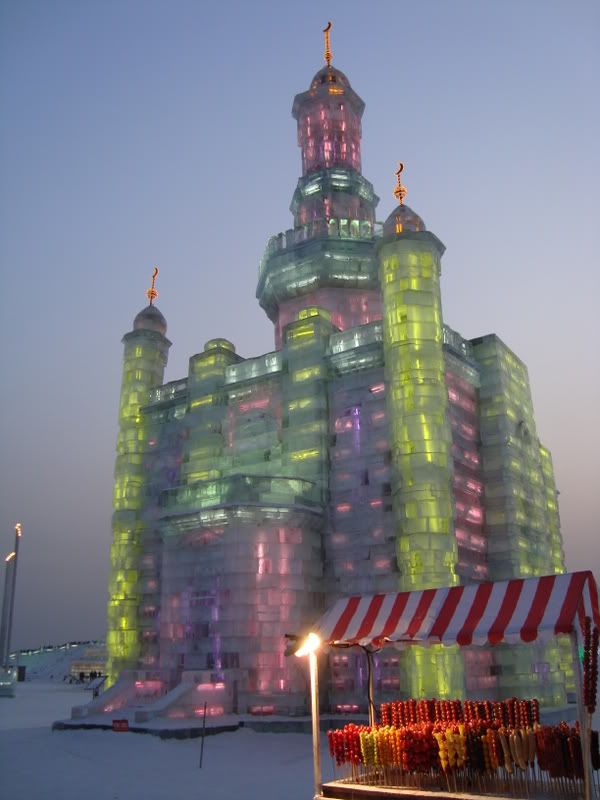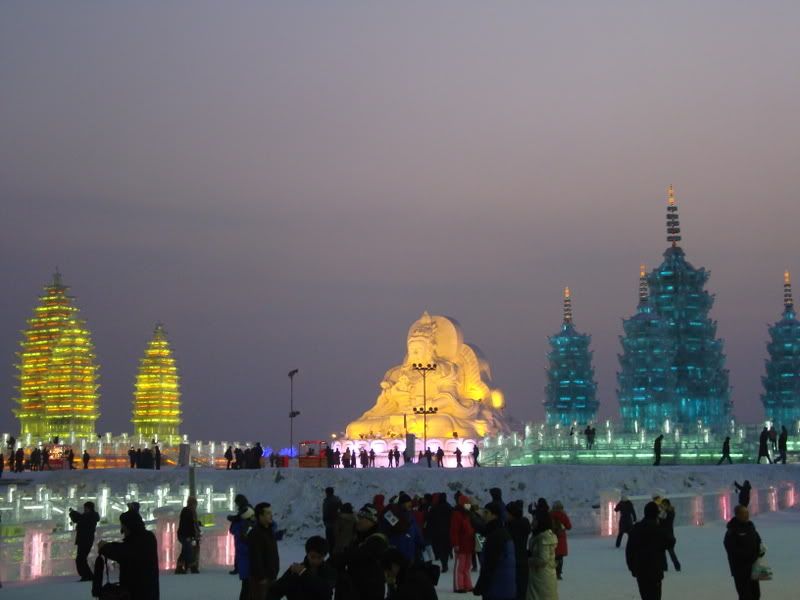 As soon as we arrived in Harbin, we caught the airport bus to the station to book our return train tickets to Beijing. The last time I was in Harbin at the same time of year (Chinese New Year), we had no problems at all buying train tickets, but this time it was different. There were no sleeper trains at all for days, and no seats either. After investigating the other options (buses and flying), my friends decided to go with the cheapest option as they didn't have enough cash to buy a flight. As I said, there were no seats left, so they ended up buying a 'platform ticket' (i.e. no seat for the 17 hour trip). I couldn't bring myself to stand overnight, so went with option 2, flying. Of the 20 odd daily flights, only 2 still had seats left in economy, both leaving really late. I decided that I'd treat myself (only 50% premium over full economy price) to First Class. I decided on an Air China A330, as most of them have the upgrade long haul business class seats, as apposed to the B777s which only have the old seats. I tired to book seats online, but the website just wasn't working (a usual occurance). I called their helpline, who were very helpful, but I had to pay in cash at their downtown office (which was a real pain) as they couldn't accept foreign credit cards over the phone.
I caught the airport bus to the airport just as a blizzard moved into town, which made the journey a bit heavy going, but we arrived after an hour or so (from the airport it took about forty minutes). As expected the airport was busy (all flights going out fully booked). Luckily there was no queue for First Class, although the other desks all had incredibly long queues). I was given seat 12L, which turned out to be in the second row. I don't understand the numbering of aircraft seats.
Security wasn't too time consuming, and I went straight to the shared First Class lounge which was pretty depressing. There was a poor selection of pre-packaged snacks, and a limited selection of drinks (the local beer was the only alcohol on offer). As the rest of the terminal was even more dire, I stayed in the lounge until boarding started.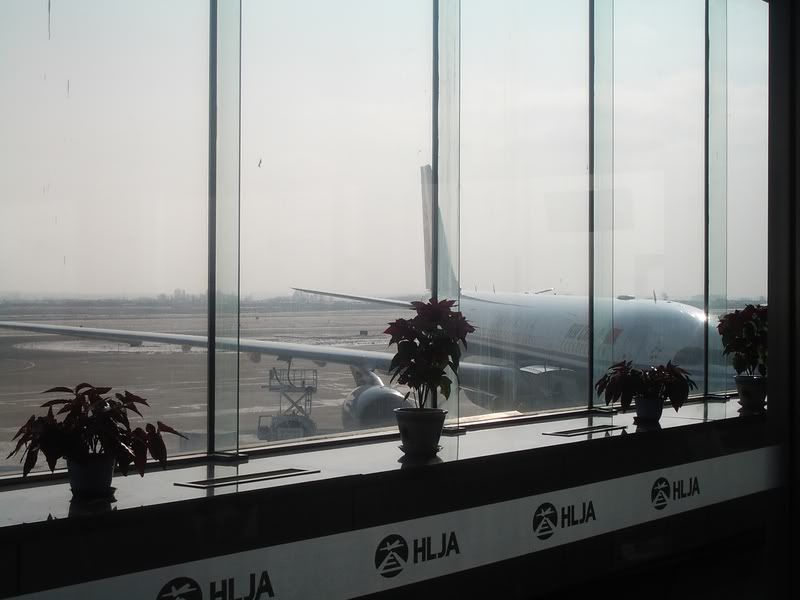 Harbin (HRB) - Beijing Capital (PEK)
February 2009
Scheduled: 1330-1520 (1h50m)
Actual: 1355-1529 (1h34m)
CA 1666, First Class
A330-200 B-2090
There was a long queue when I arrived at the gate which I joined as there was no obvious priority boarding. Once at the front, I was welcomed aboard, and to my relief found that the aircraft did have the new lie-flat seats. By the time the doors were closed, the cabin was full, a reasonably uncommon occurrence at any other time of year. The staff came around with water or orange juice before pushback, then came around with newspapers. There weren't any English ones, so I asked, and the FA said in fluent English that she'd go and find one for me. I thought she'd forgotten but came back when we were seconds away from take off with a 'China Daily', saying sorry it had taken so long.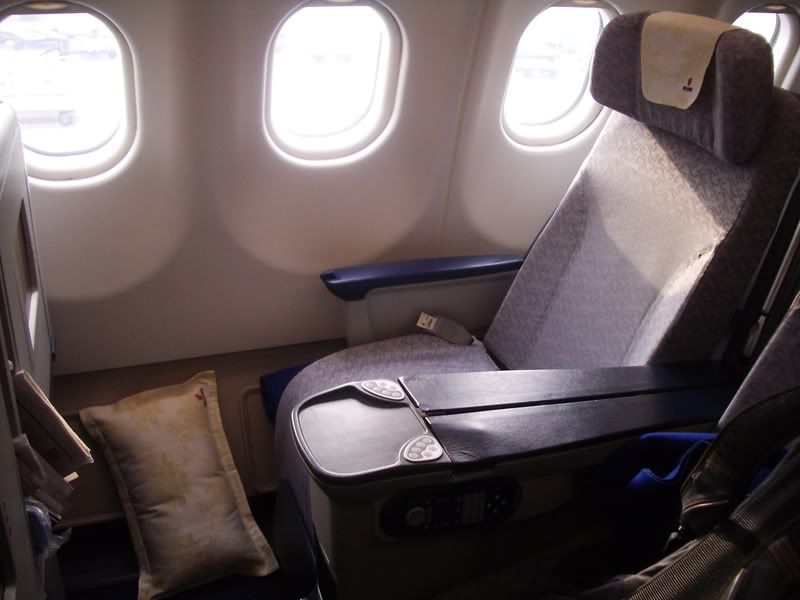 We were a bit late leaving the gate as we boarded late. We shot off into a very clear and sunny sky, and headed South.
The seats were very comfy, although I didn't have a chance to try it in the fully reclined position. One annoying thing I found was that the screens cannot be moved (tilted), so when you are reclined, you sometimes can't see the screen very well. I think Air France has similar screens in their Business Class. The crew swung into action pretty quickly, coming round first with a table cloth, and then drinks and nuts.
As there weren't any menus, I can't remember the other food options, but I went with the chicken, which was very good. It was a bit strange that it came with potatoes, rice and noodles – clearly designed by a carb lover! The fruit salad was excellent, and was actually the highlight of the very good meal.
Once the trays were collected, the crew came round again with more drinks, and handed out blankets and slippers.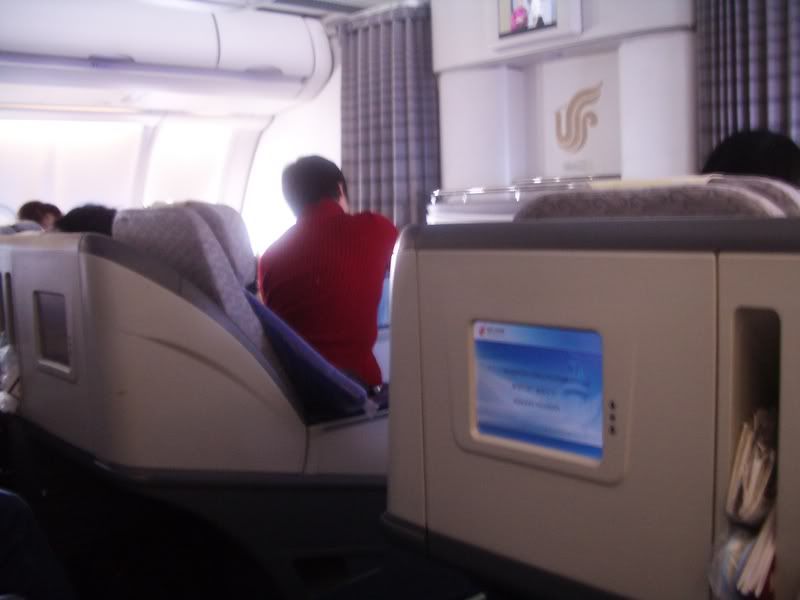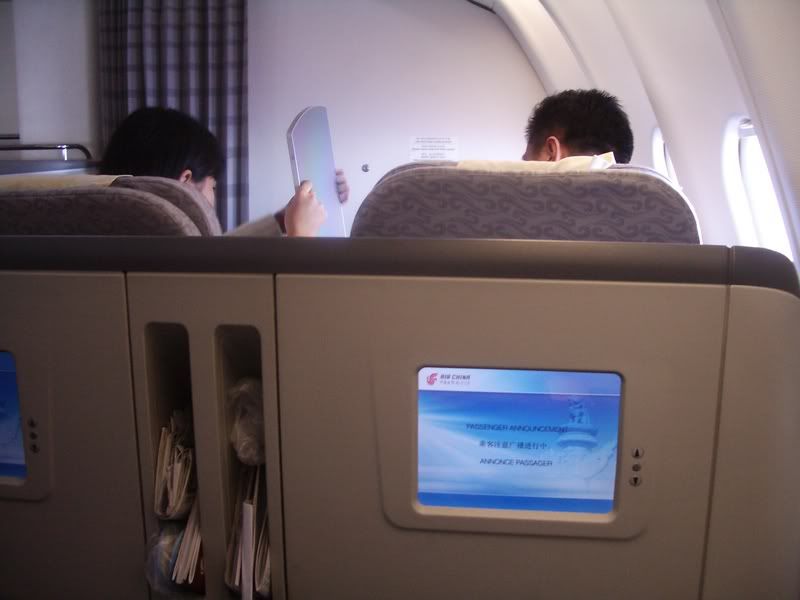 Thanks to some more clear weather, the views over the mountains of northern Beijing were amazing.
We landed a few minutes late on the new runway, and before long were parked up next to two other A330s.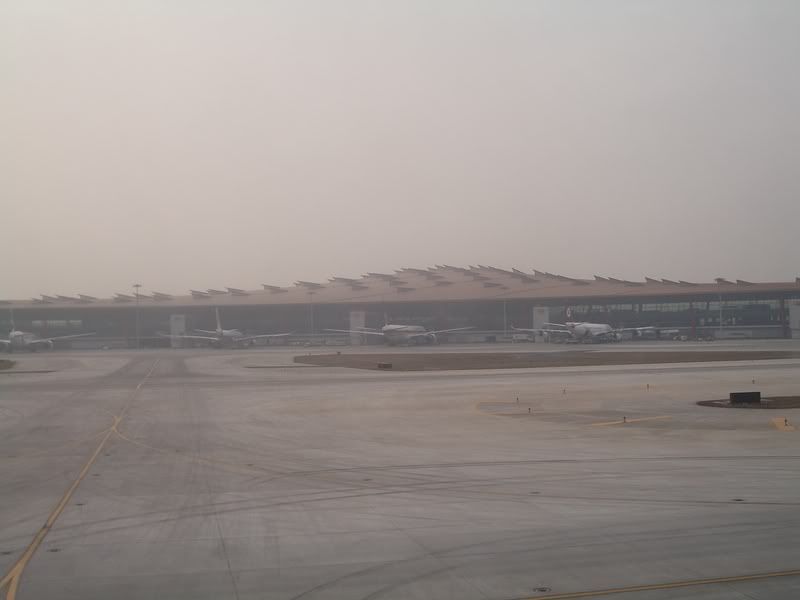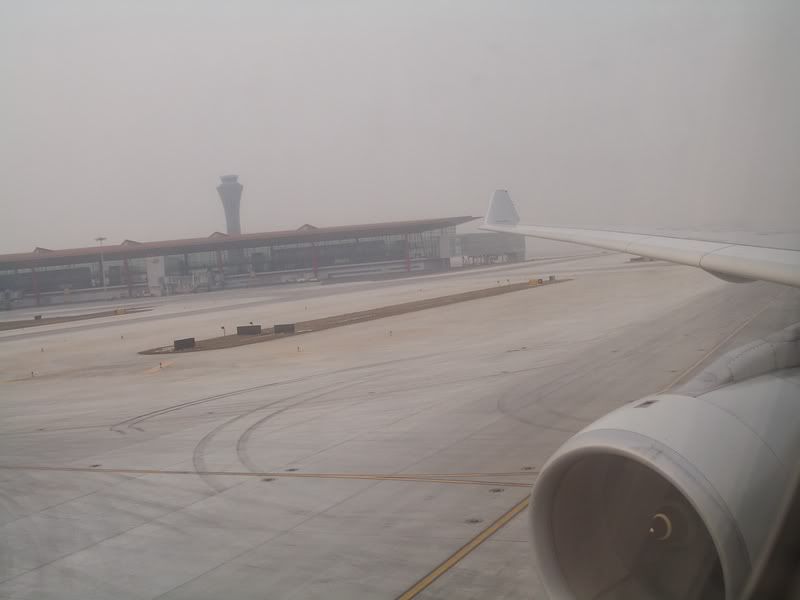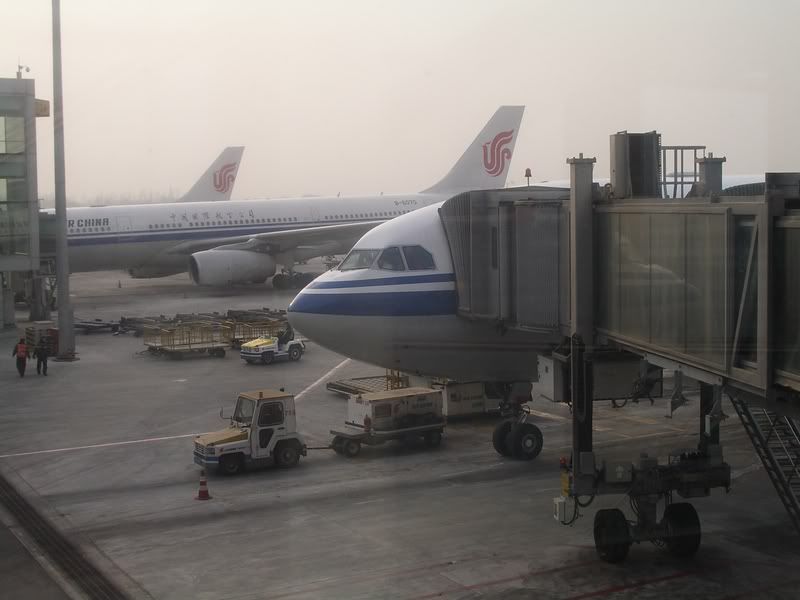 The walk from the gate to the luggage reclaim was very short, but the luggage once again took forever. On the plus side, the priority tag worked.
Air China worked well, and the flights were at/above expectations. The one area they need to sort out is their online booking. It can't be that hard can it to have an easy to navigate site that accepts foreign credit cards, can it?
All comments appreciated!